Happy New Year! This is a post about what You loved most on Decor Gold Designs! Needless to say, I am always excited to learn more about what resonates with you, my design-loving friends! There are some blog posts, shopping pages, etc. that I expect to be more popular than others, but there are almost always surprises, which makes this post so much fun!
Today, I am excited to share the Best of 2021 with you! Is your favorite post here? Let's find out!
*This post contains affiliate links. Disclosure here.
Best Shopping of 2021
One of the most highly visited categories on Decor Gold Designs is the shopping category. This category includes pages with many items from my home, additional finds that I love and more. The most convenient and simple way to shop the spaces I post on social media is via the Shop My Instagram page. You can also shop on LTK. If you have the LTK app, be sure to follow along!
Now, let's take a look at the 2021 most popular shopping pages on Decor Gold Designs!
Here's an abbreviated version of my most popular shopping page. Visit the full page here for all Instagram post sources, sale alerts, additional home decor finds, and much more!
This page features all of the most asked-about furnishings, lighting, and decor from our home. It includes some product reviews as well as purchase directions and fabric colors.
Some of the product highlights are here.


I adore spring decor and I've collected all of my favorite finds on this page.
Several favorite spring finds are below.


My Rug page and Lighting page are regularly top pages on Decor Gold Designs. Each page includes all available sources for rugs and lighting in my home. You can find many of my rug sizes and lighting dimensions on these pages too.
Here are a few from the pages.


Accessories | Blue and White Accessories
These pages are filled with gorgeous ginger jars and other home accessories. Many pieces from my home (and from my wishlist) are included. Home accessory styling ideas can be found here.


The quality of faux flowers continues to rise making them a wonderful choice for your home. If you need ideas for styling them, this post will be quite helpful.

Best New Blog Posts of 2021
Styled in blush and gold, this was one of my all-time favorite looks in our living room and my top blog post of 2021! Velvet throw pillows and fluffy throw blankets help make the space cozy and inviting. Use this post to give you decorating ideas after all of your holiday decorations are packed away.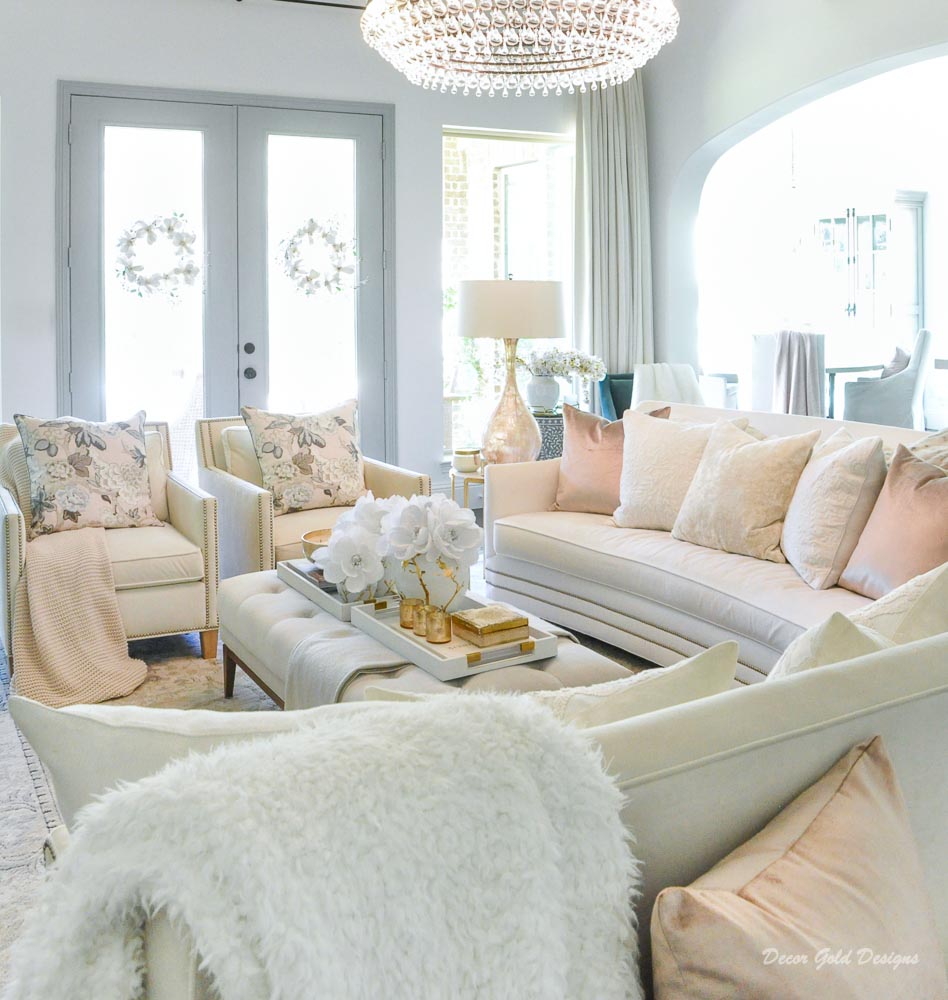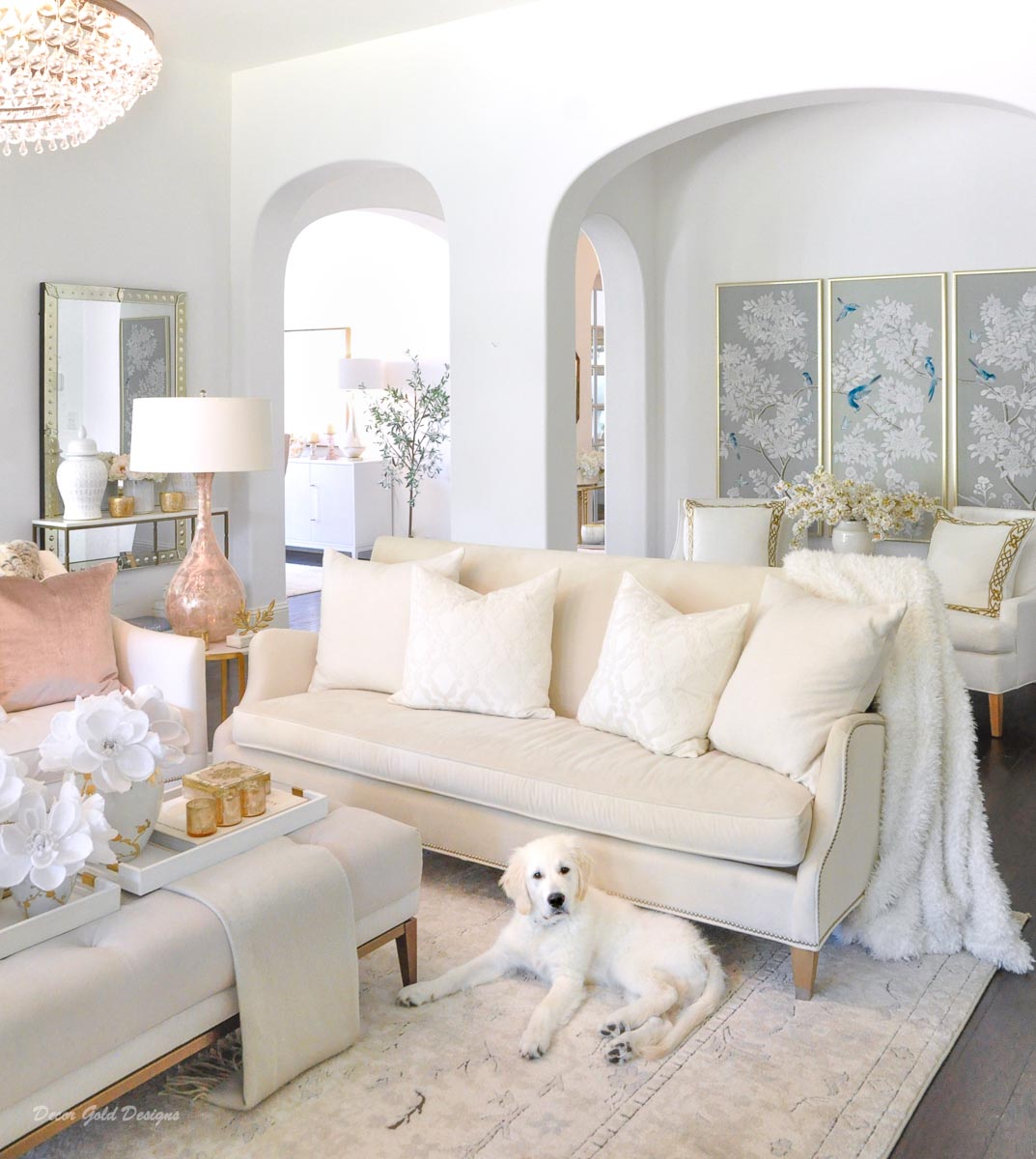 What a happy surprise it was to see this post in one of the top spots. This space was supposed to be dead space in our home. In other words, our builder intended to wall it off and it would have been inaccessible. Once I saw it on our floor plan though, I knew exactly what I wanted to create out of it. All it took was a door, a few shelves, and it became this pretty entertaining closet!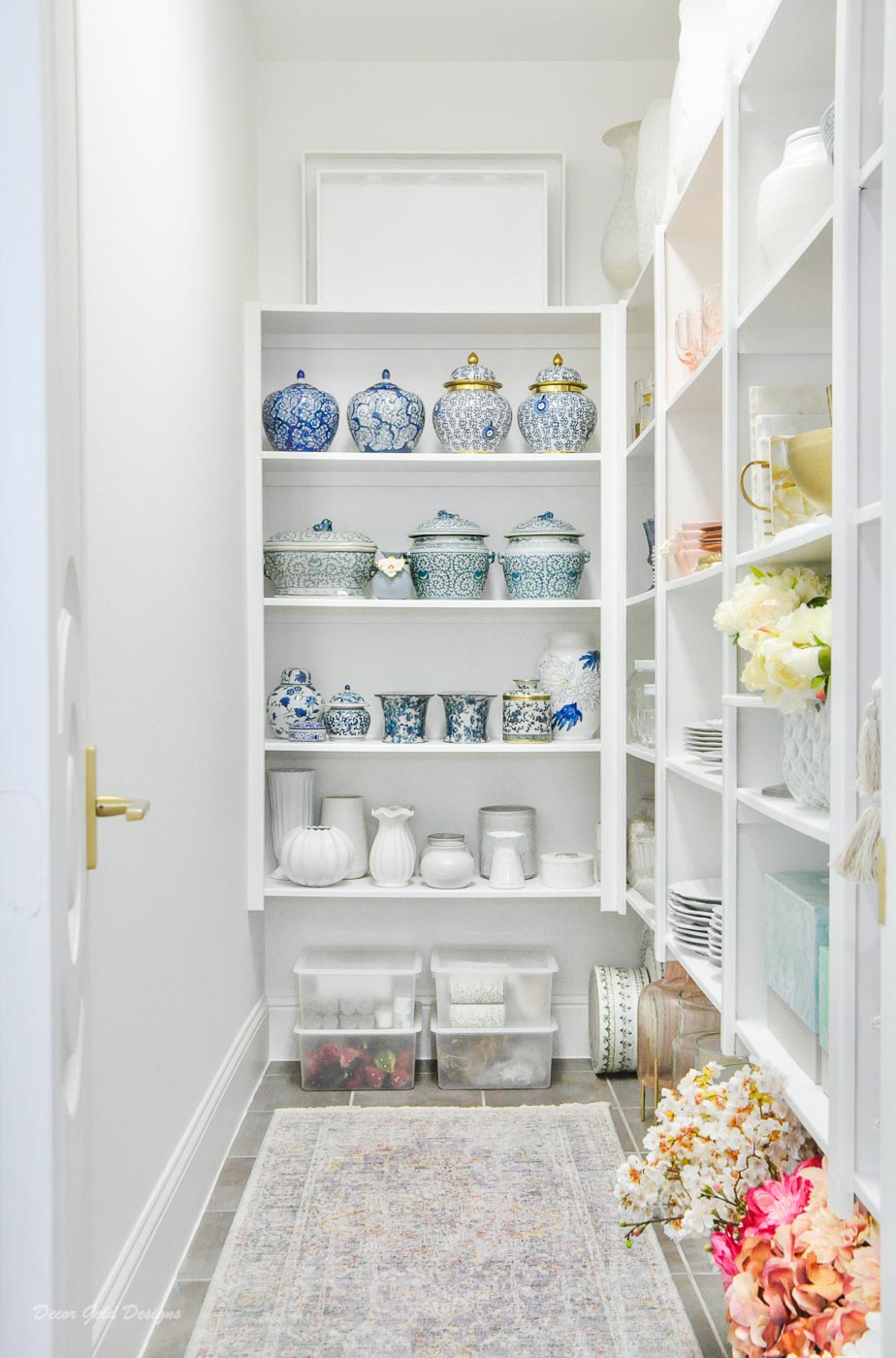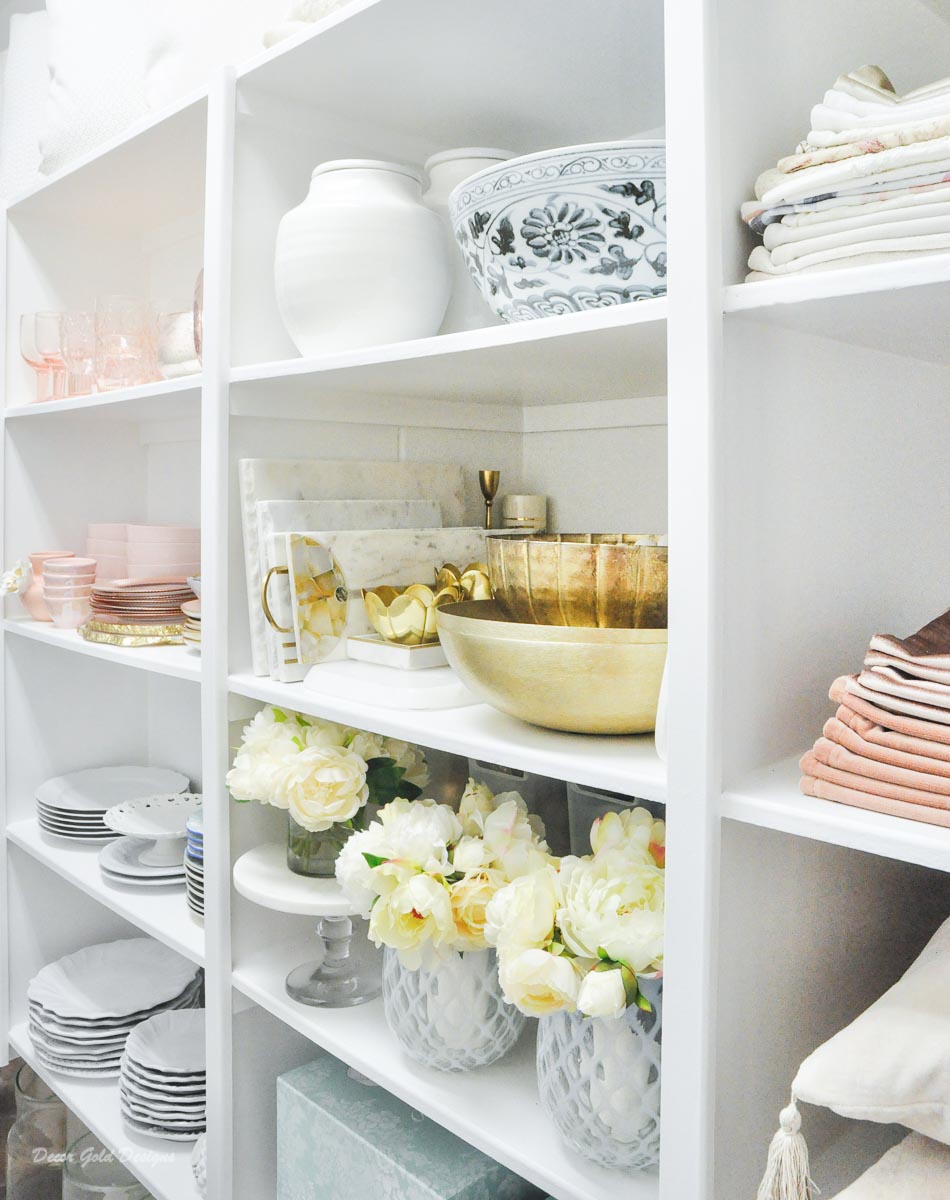 I was late (as you may have noticed by the title) doing my spring home tour due to travel and I almost didn't publish it….. so glad I did!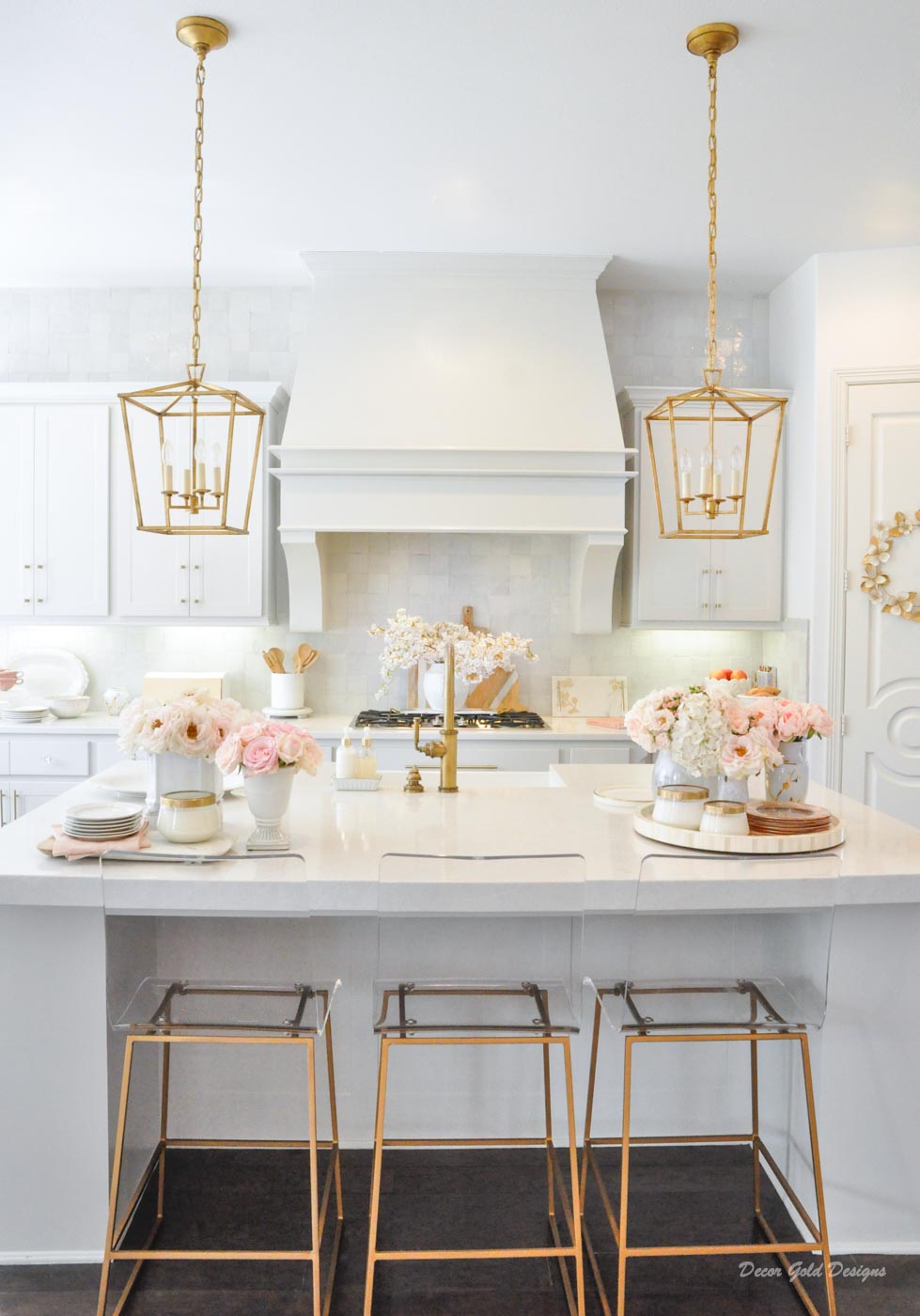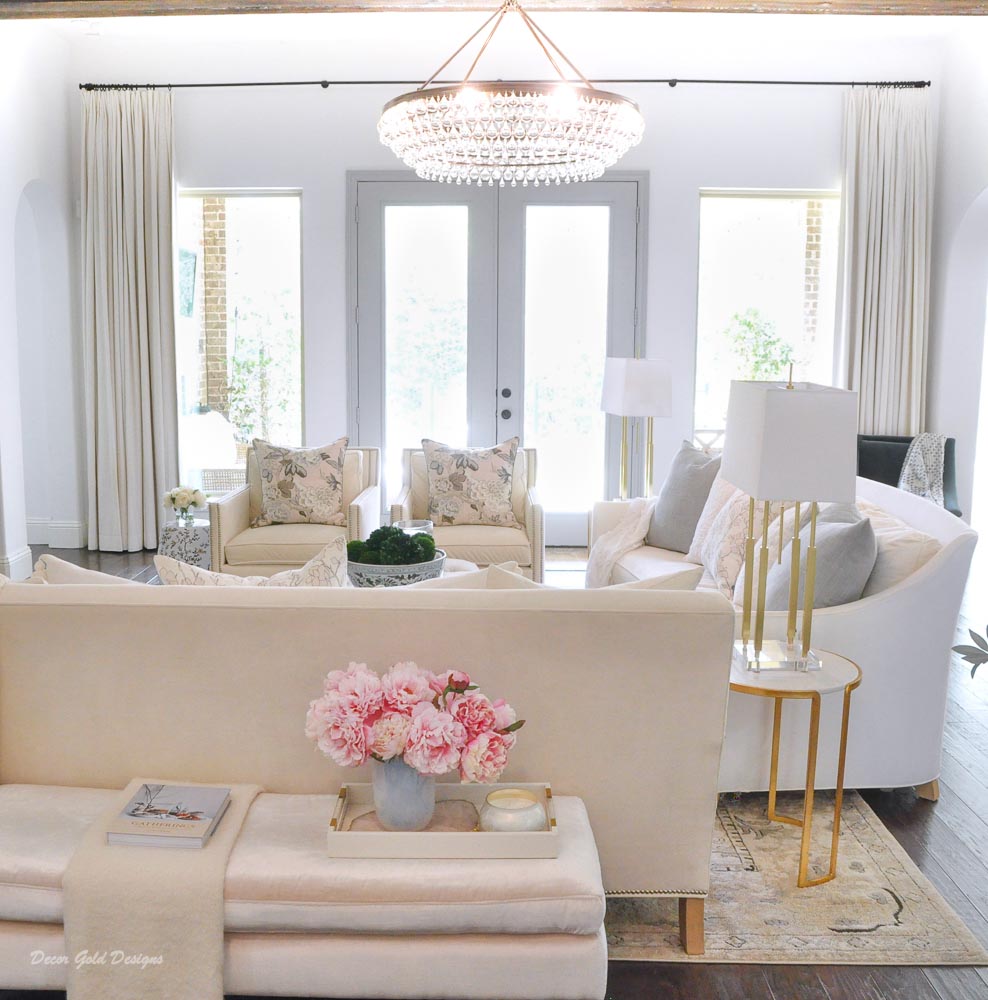 Winter Kitchen and Dining Room
I love that you all enjoy winter home tours as much as I do! This is another post that will give you ideas for how to make your home look nice after Christmas, before spring.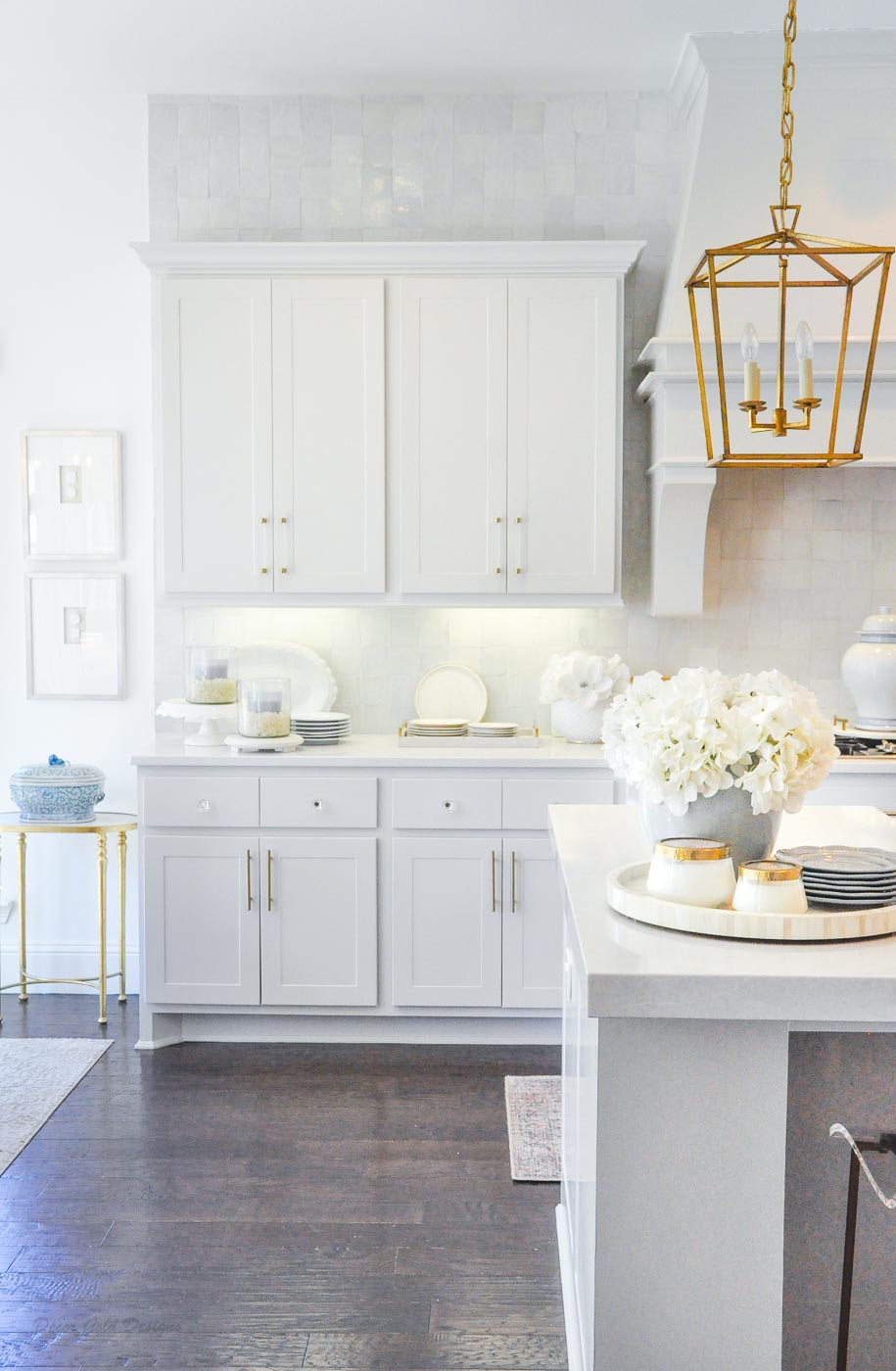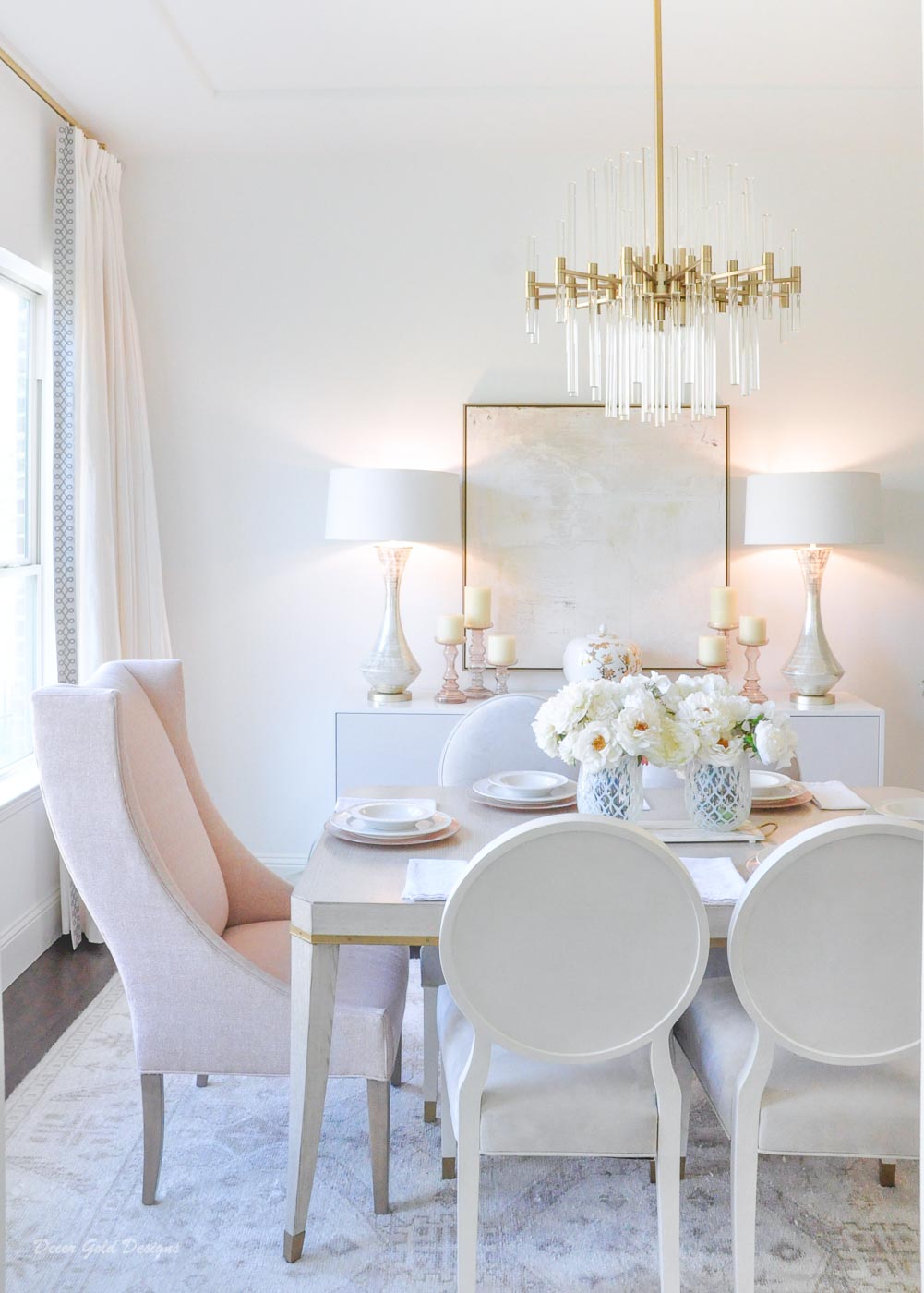 Rounding out the top 5 posts of 2021, this post is filled with ideas for getting your house looking beautiful for spring.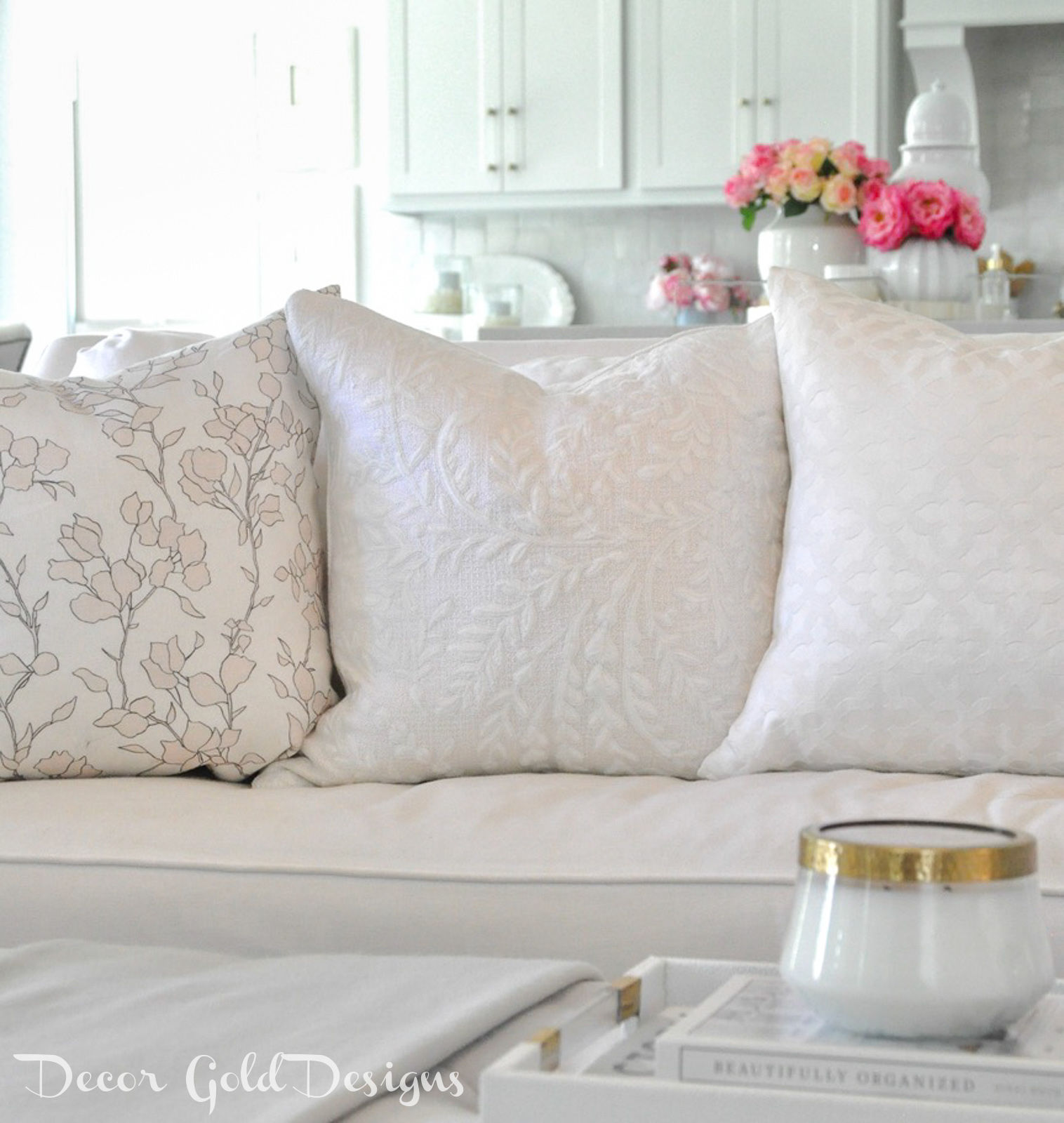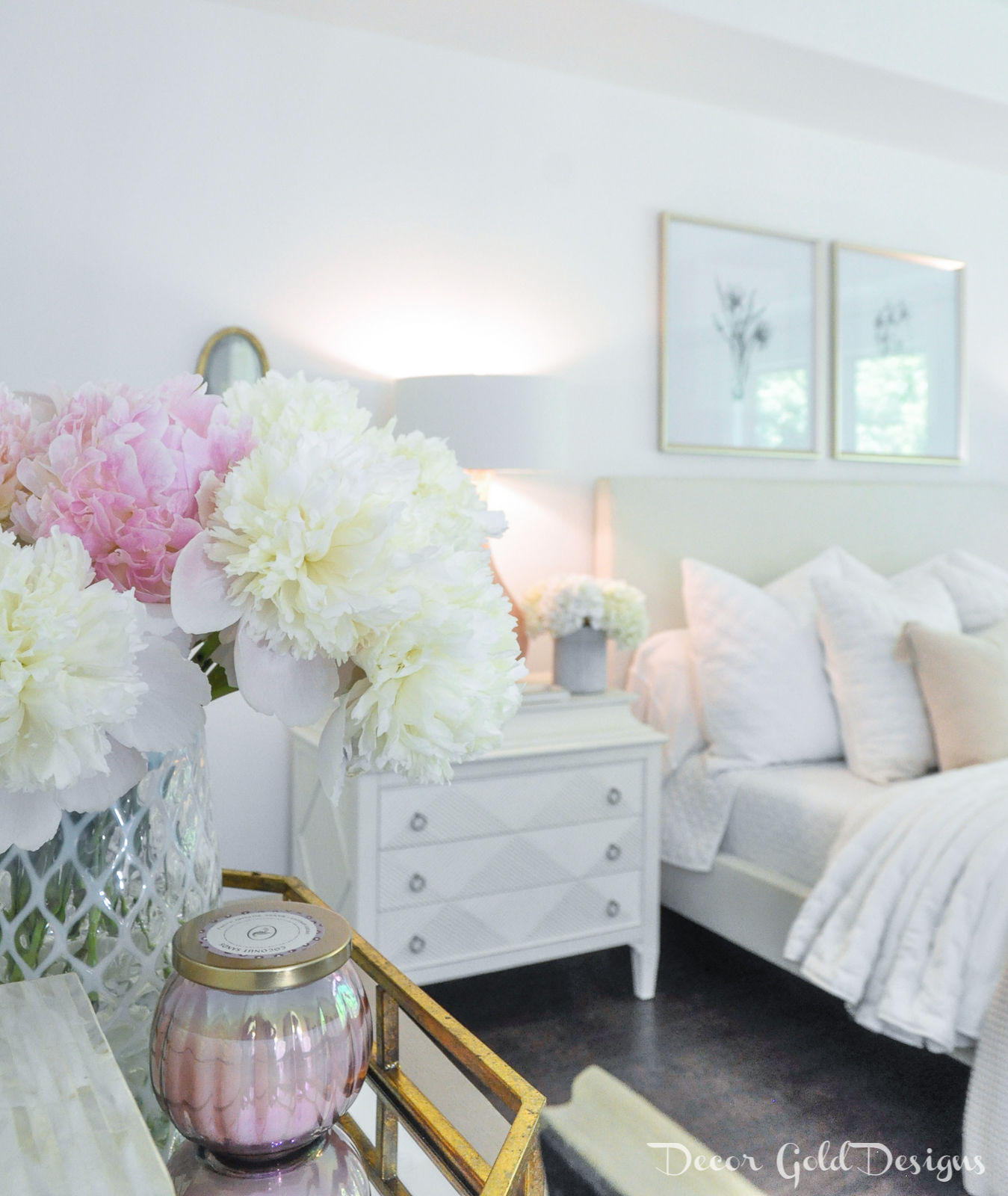 Fun fact: my Best of 2020 was one of my top blog posts last year too!
Additional top blog posts from 2021:
Elegant Pumpkin Centerpiece | Winter Entryway | Sophisticated Christmas Tree in Blush and Gold
Room Designs – Beautiful and Affordable
Best of All Time
These are the blog posts that have stood the test of time. These posts were created before 2021, but they continue to land in the top spots month after month, year after year. In case you miss any of them, you can find them linked below!
10 Ways to Style Throw Blankets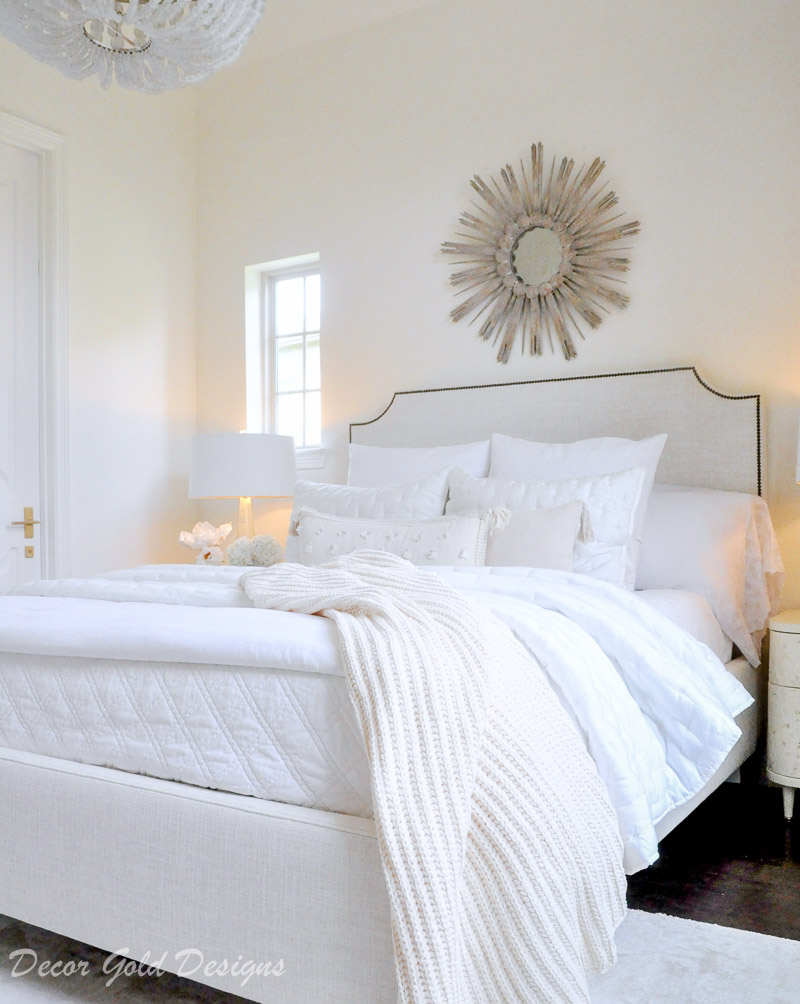 Ideas for Kitchen Counter Styling
Boards, cake stands, decorative jars, and more are great for styling your kitchen counters. Find my tips here.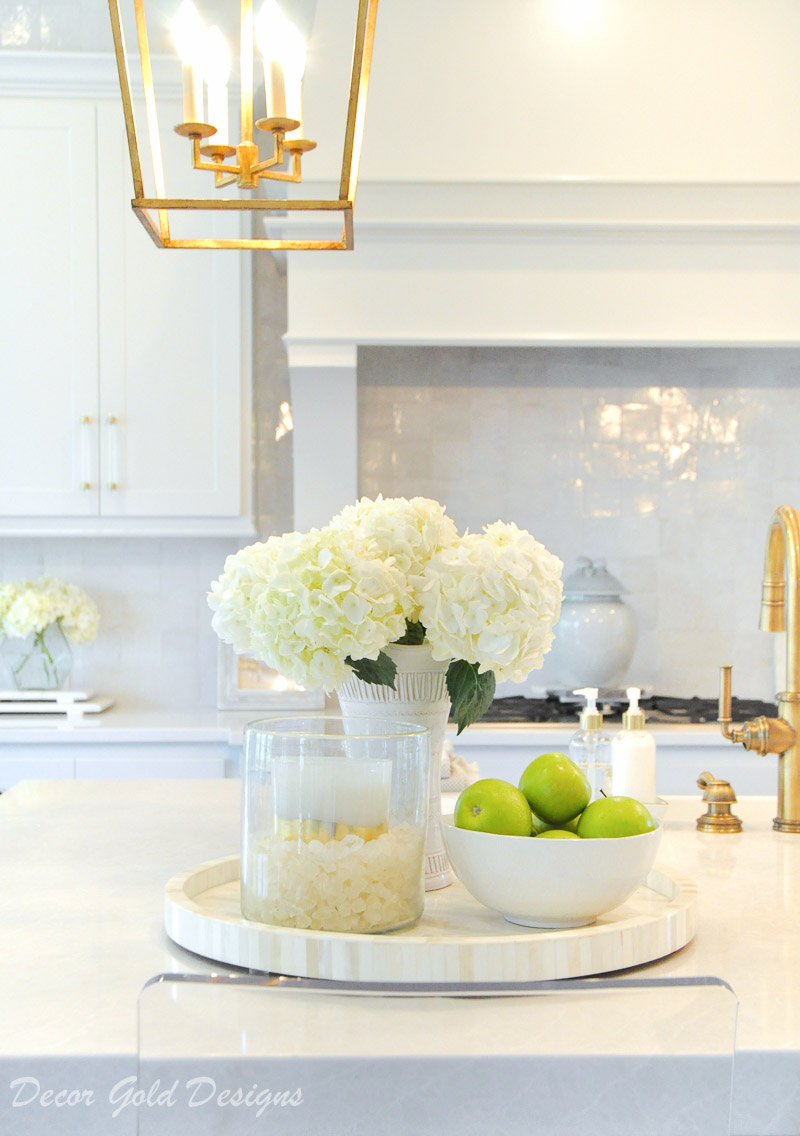 Master Bedroom Questions and Answers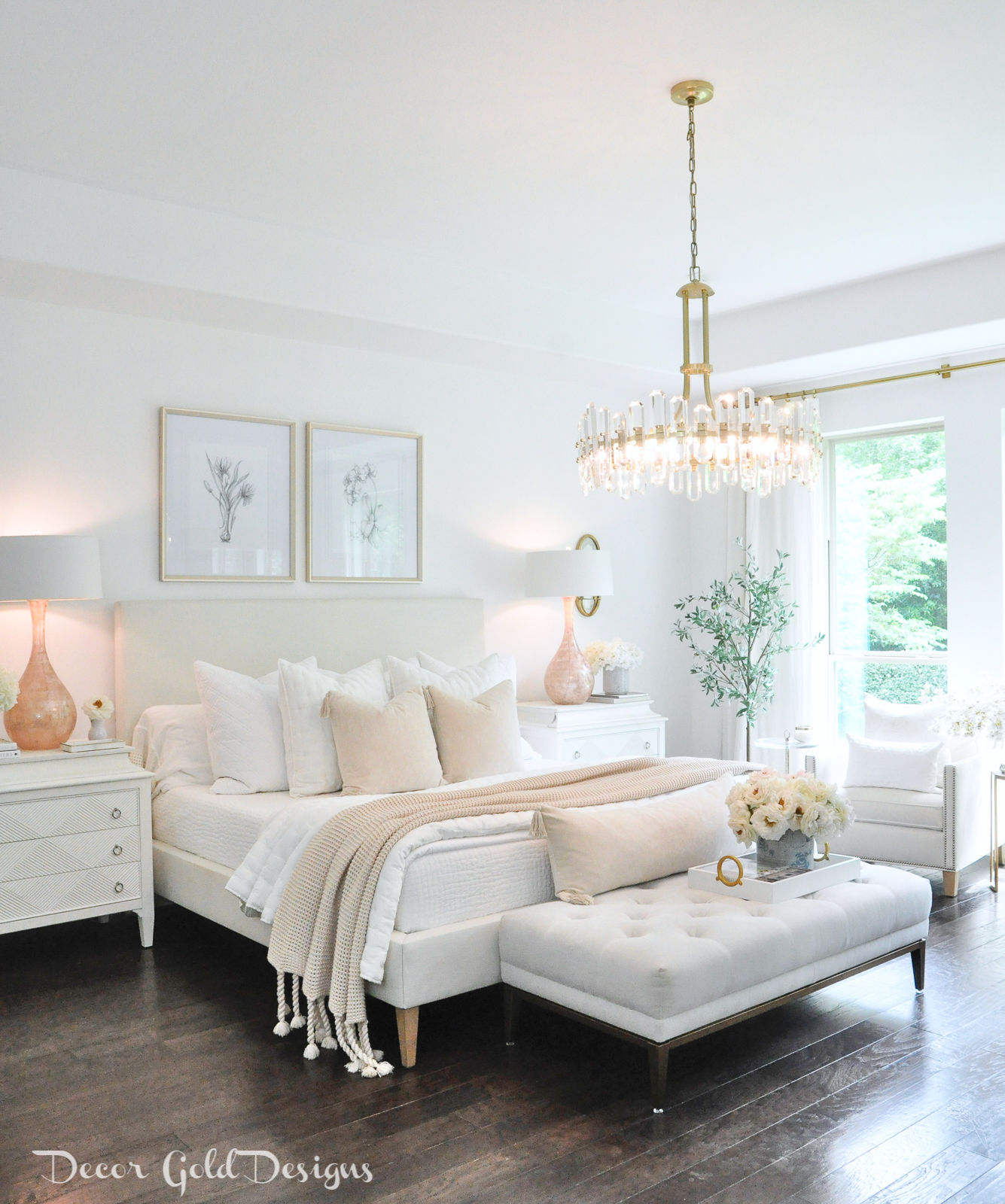 Our Bright + Inviting Kitchen Reveal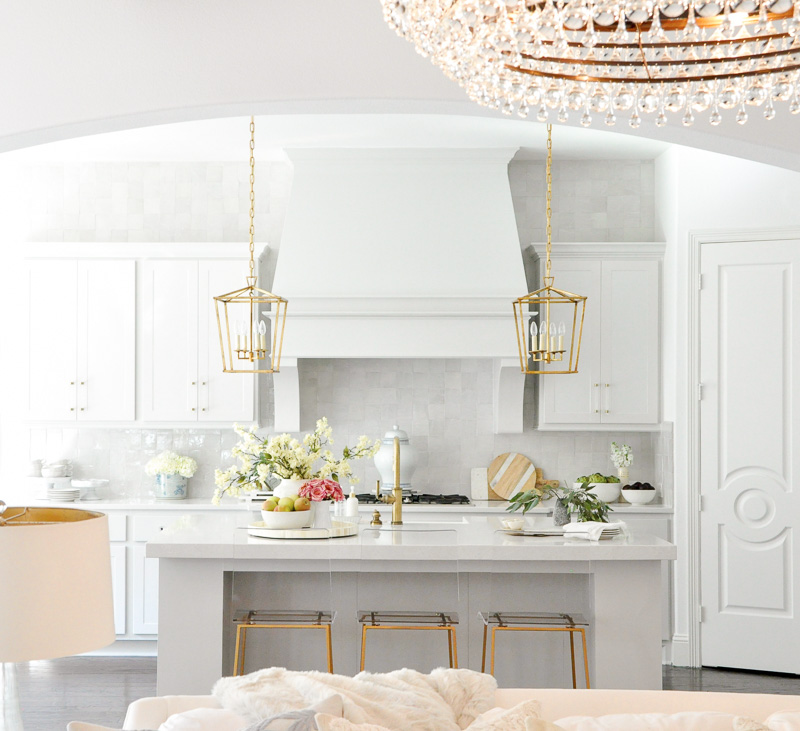 7 Steps to a Clean Home with Pets
After having 9 shedding golden retrievers over the years, I feel like I have become a professional at keeping my home clean and dog hair-free. You can find my routine here.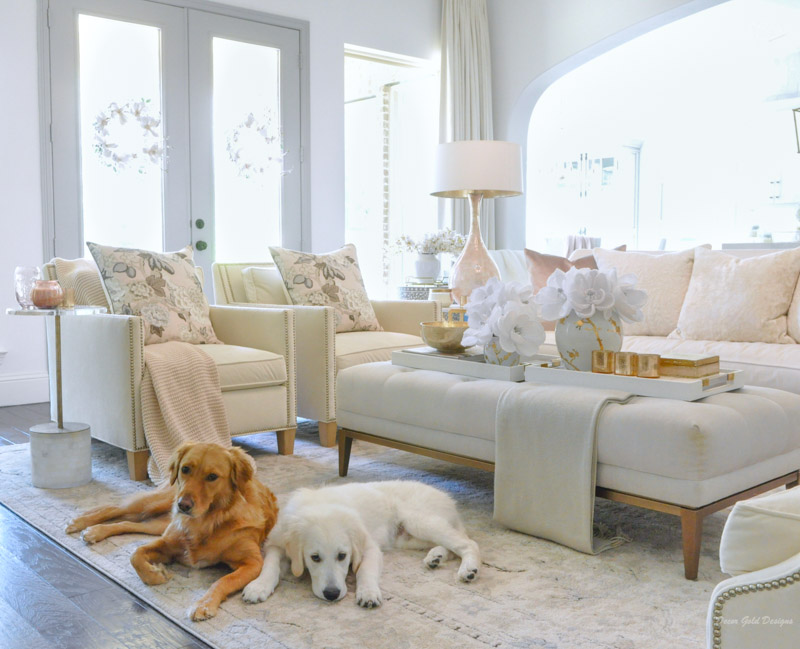 My secret weapons:

Best Instagram Posts of 2021
Finally, my Top 10 Instagram posts of 2021. The top 2 posts and one more later in the list are pictures of our recently updated bedroom.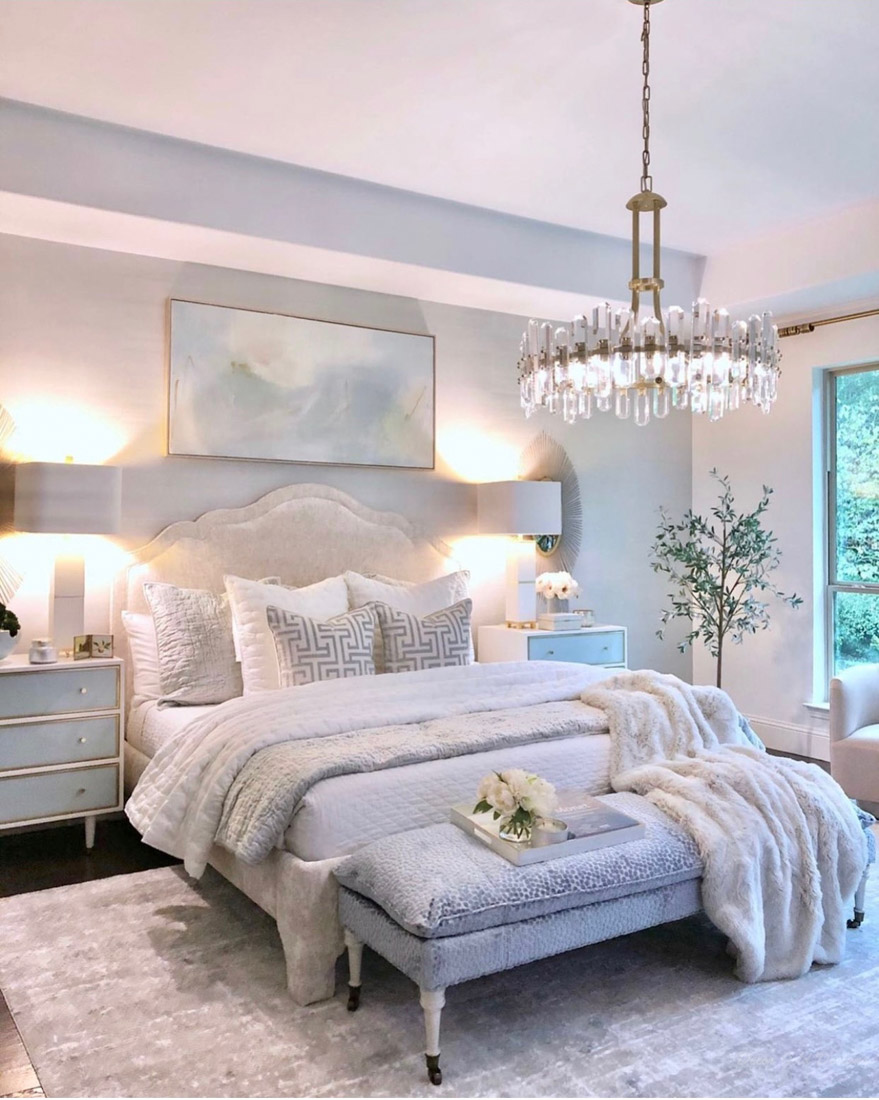 Our sweet Bailey loves this spot, even to this day almost a year later.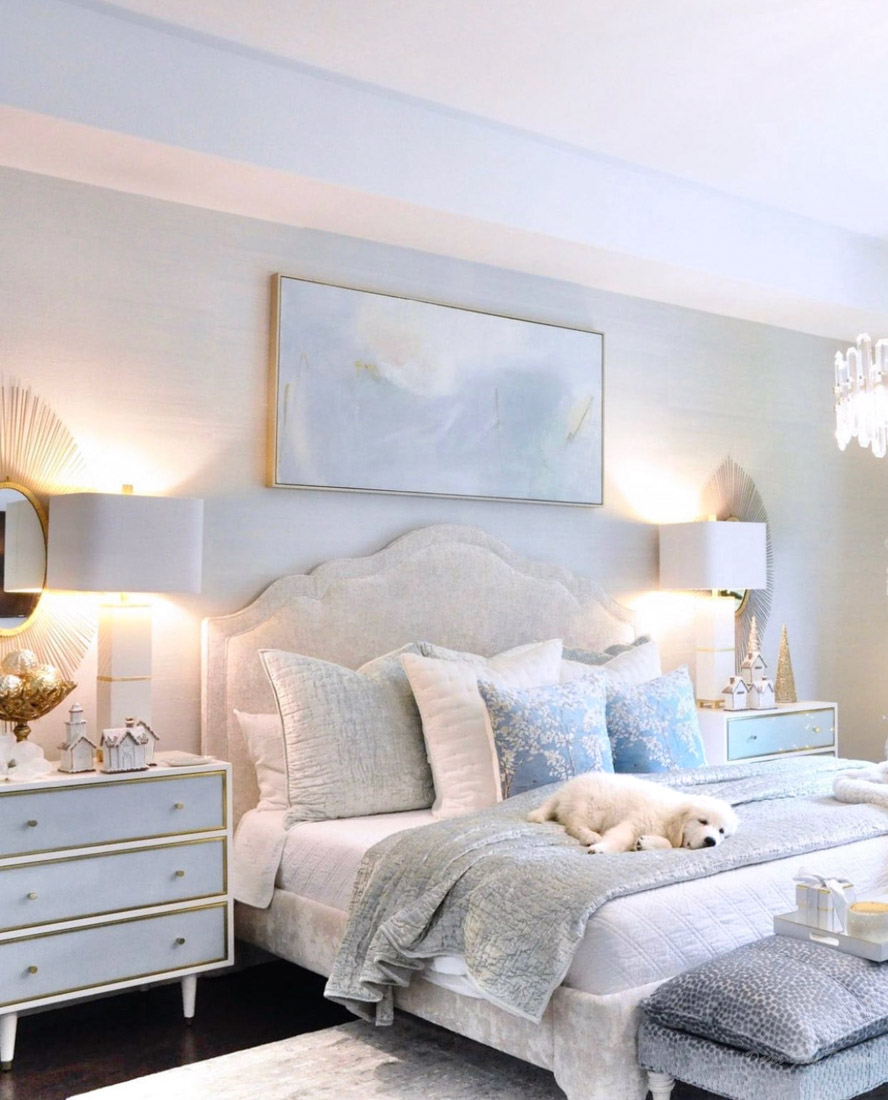 The gorgeous art above our new bed is by the talented Katherine of Katherine Freeman Original Art.


Our kitchen was also popular in 2021.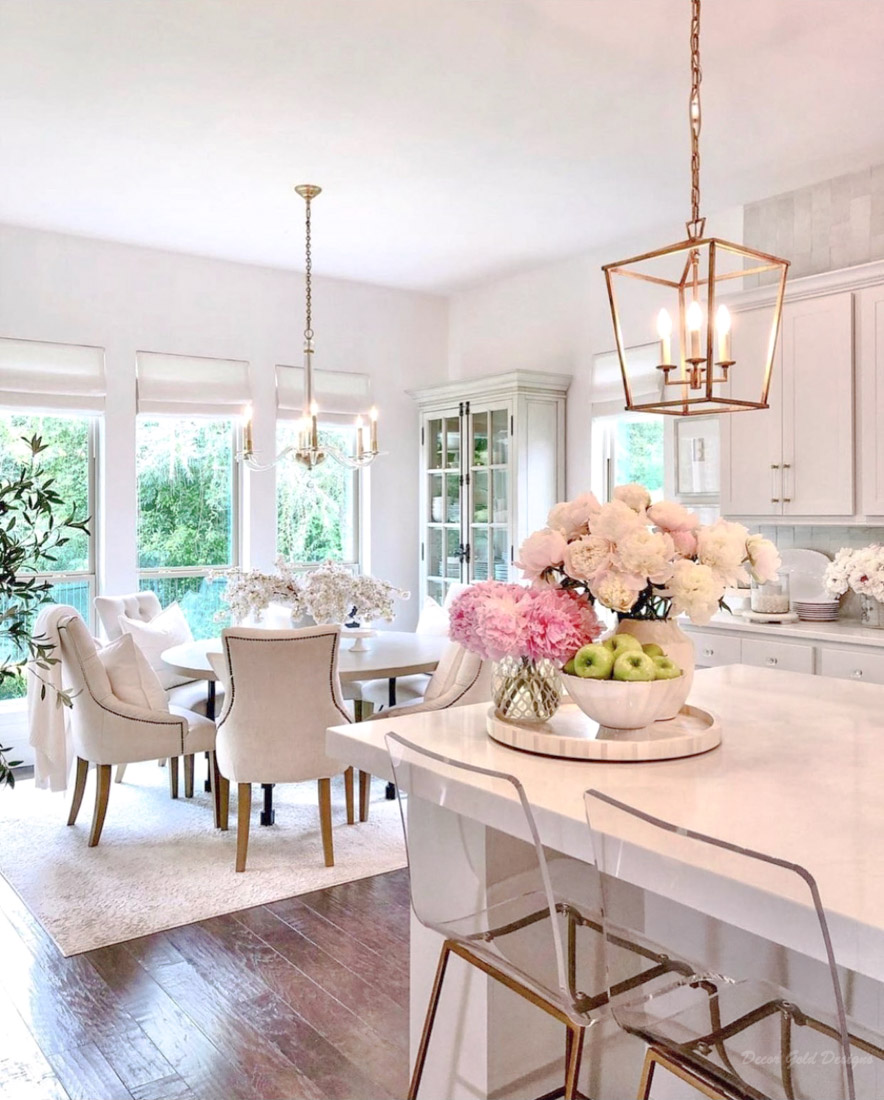 This top 10 Instagram post of our living room was also a fun capture of the trees behind our home looking their very best!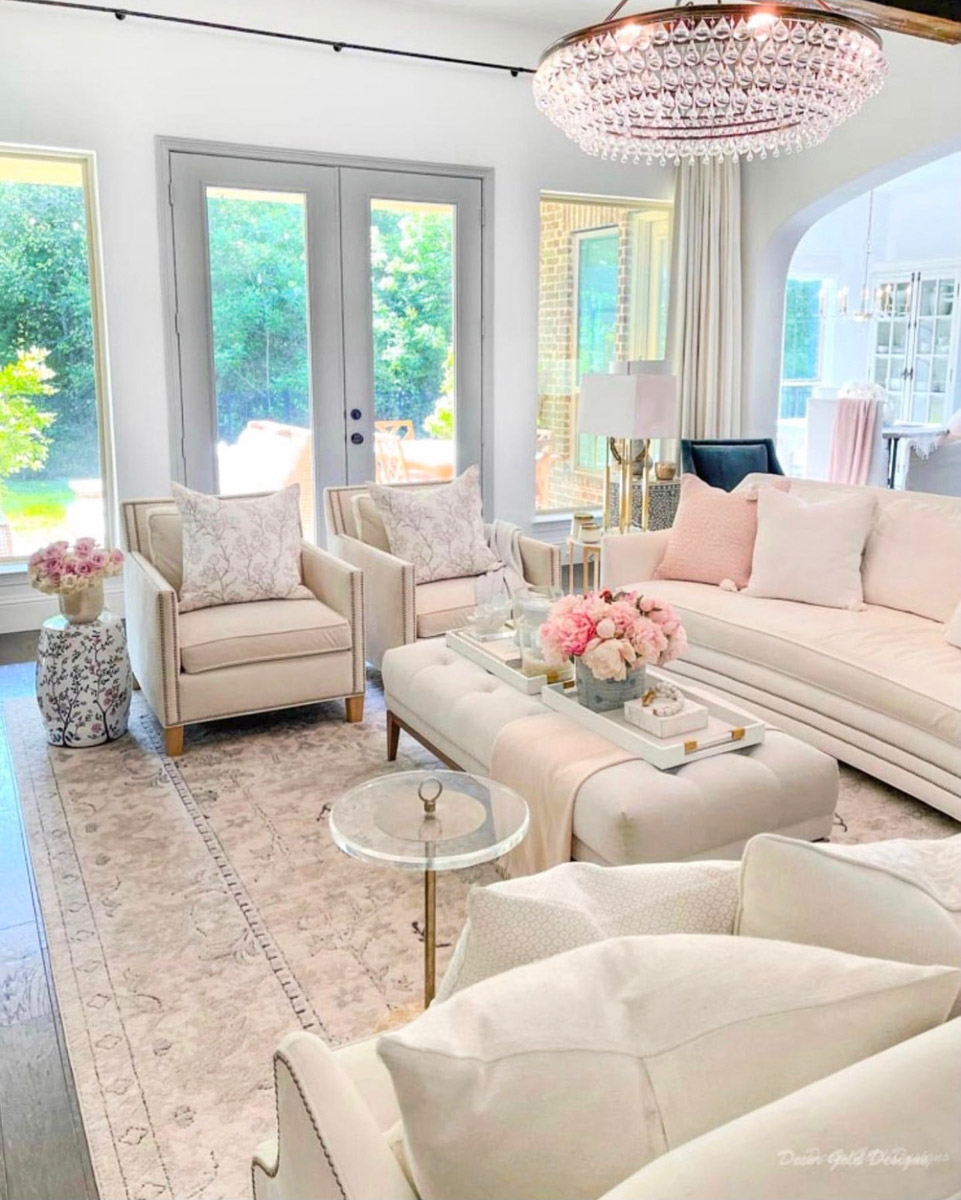 This sink-full-of-peonies shot was a repost from a few years ago.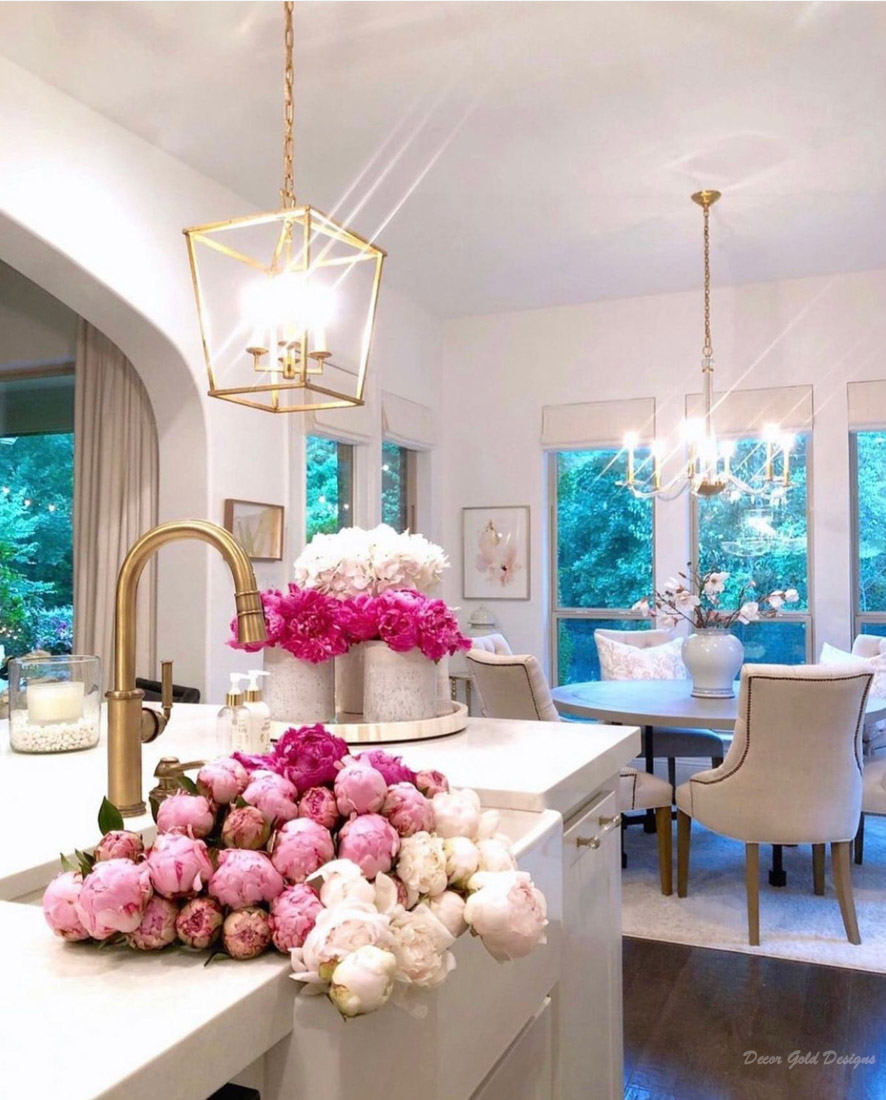 We saw Bailey's favorite spot. Here is Ava in hers.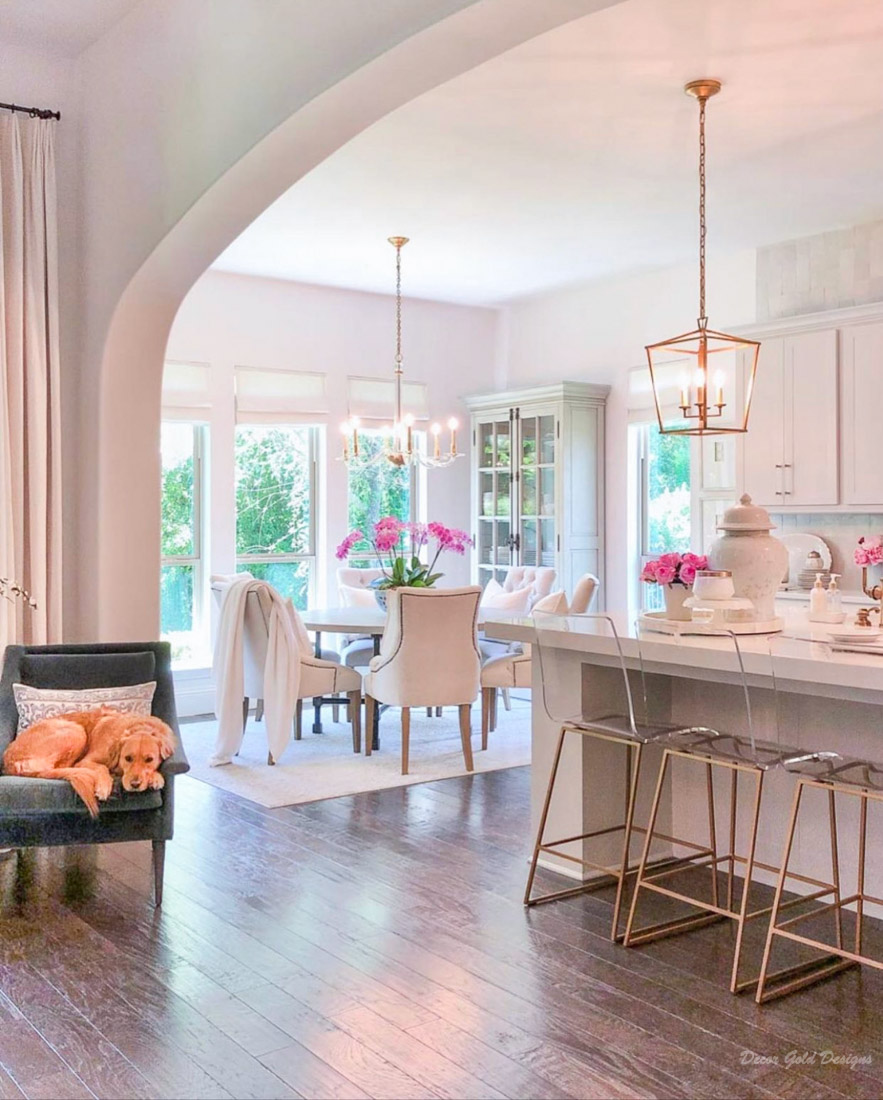 Here is a third shot of our updated bedroom.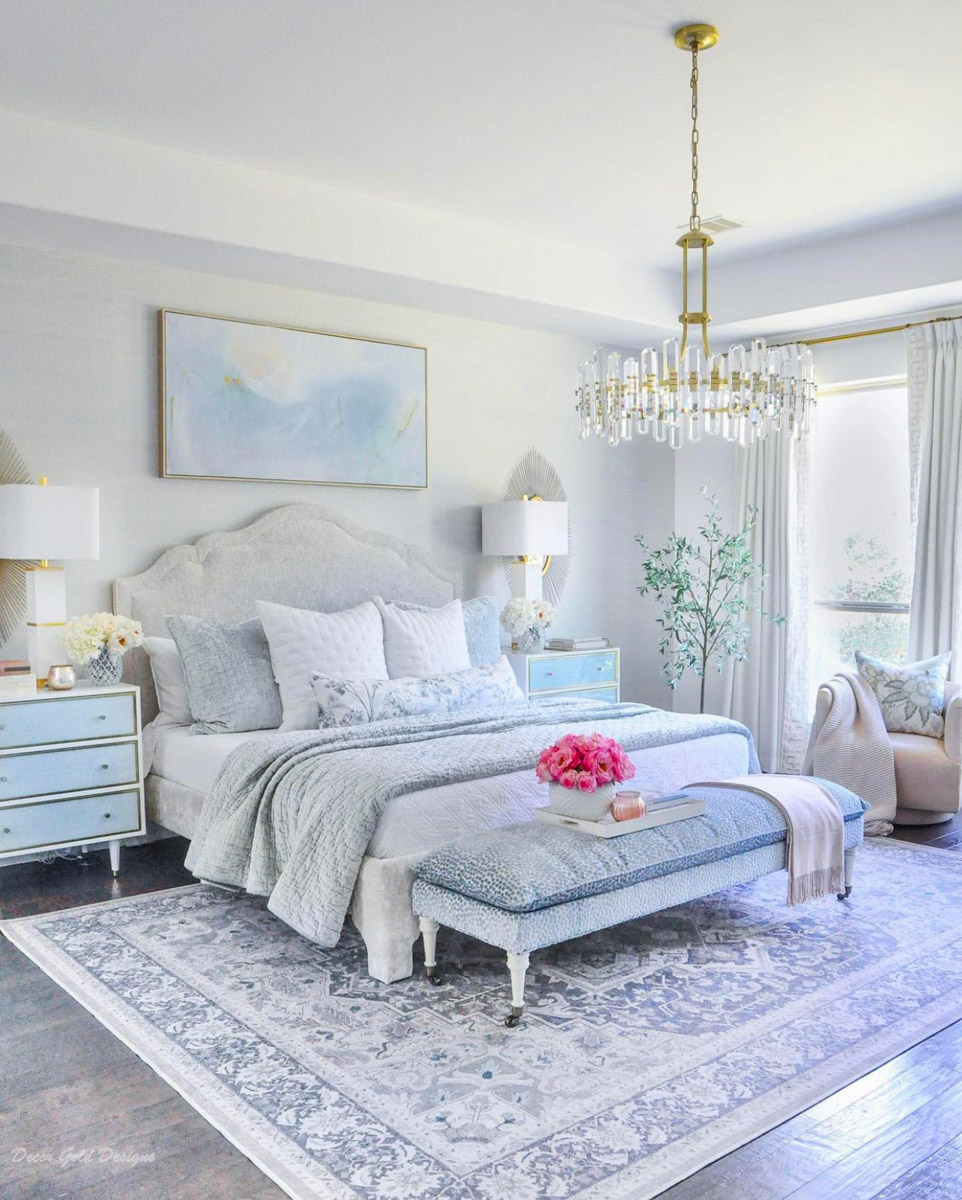 Remember that one time I found tons of pink and white peonies at a low price? Documented below. 🙂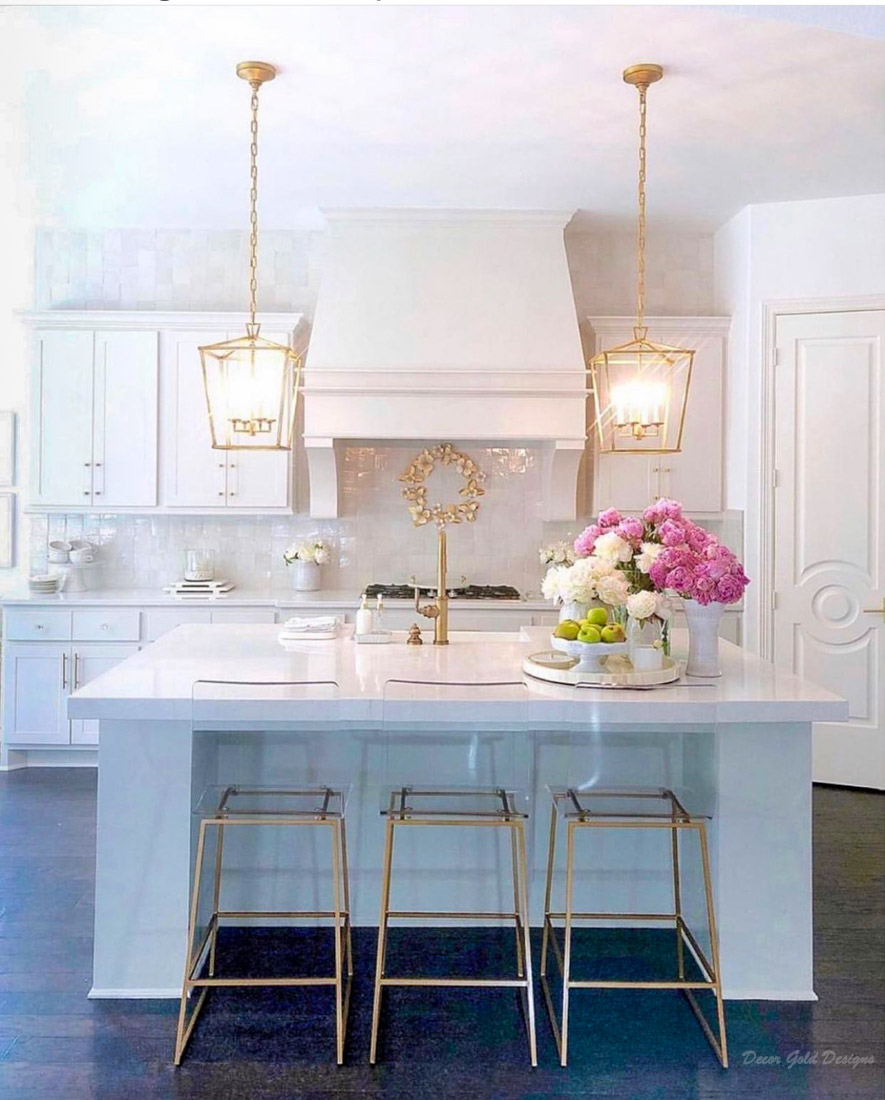 Just before the sun sets, our breakfast room gets the prettiest glow.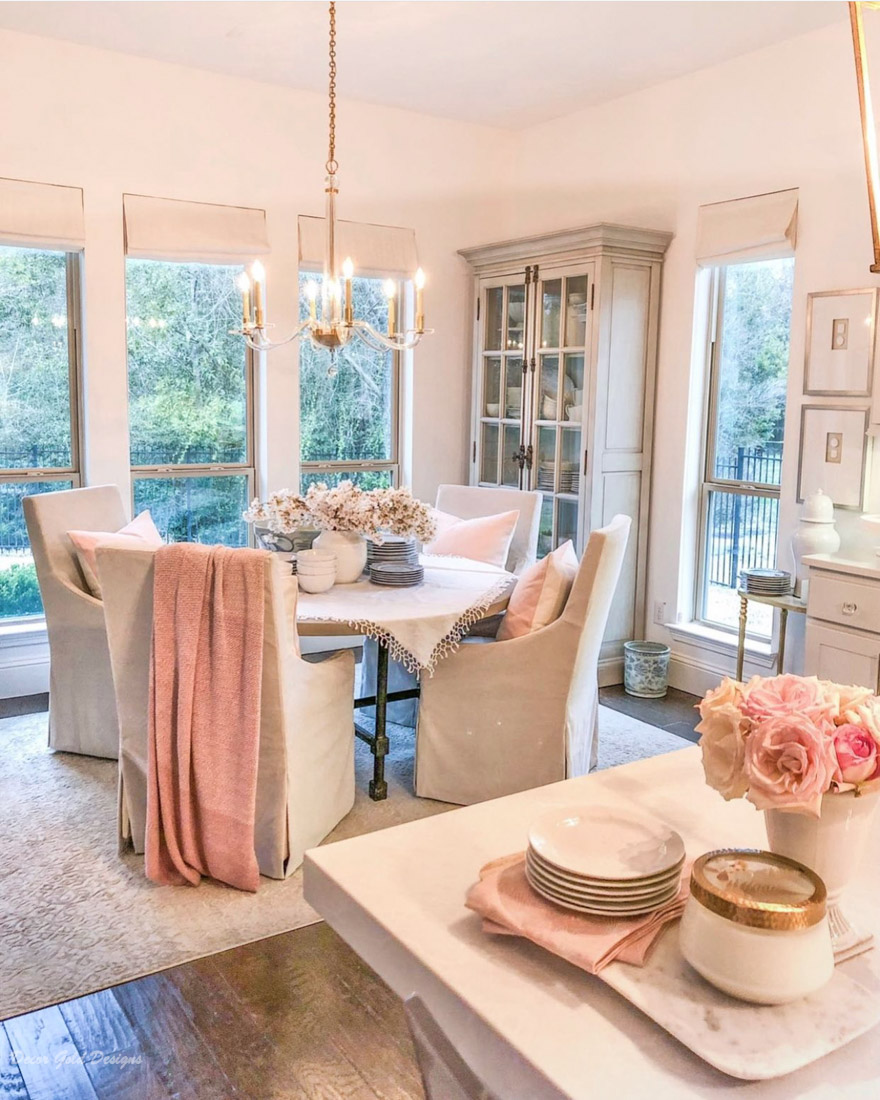 Last, my favorite shot of our kitchen.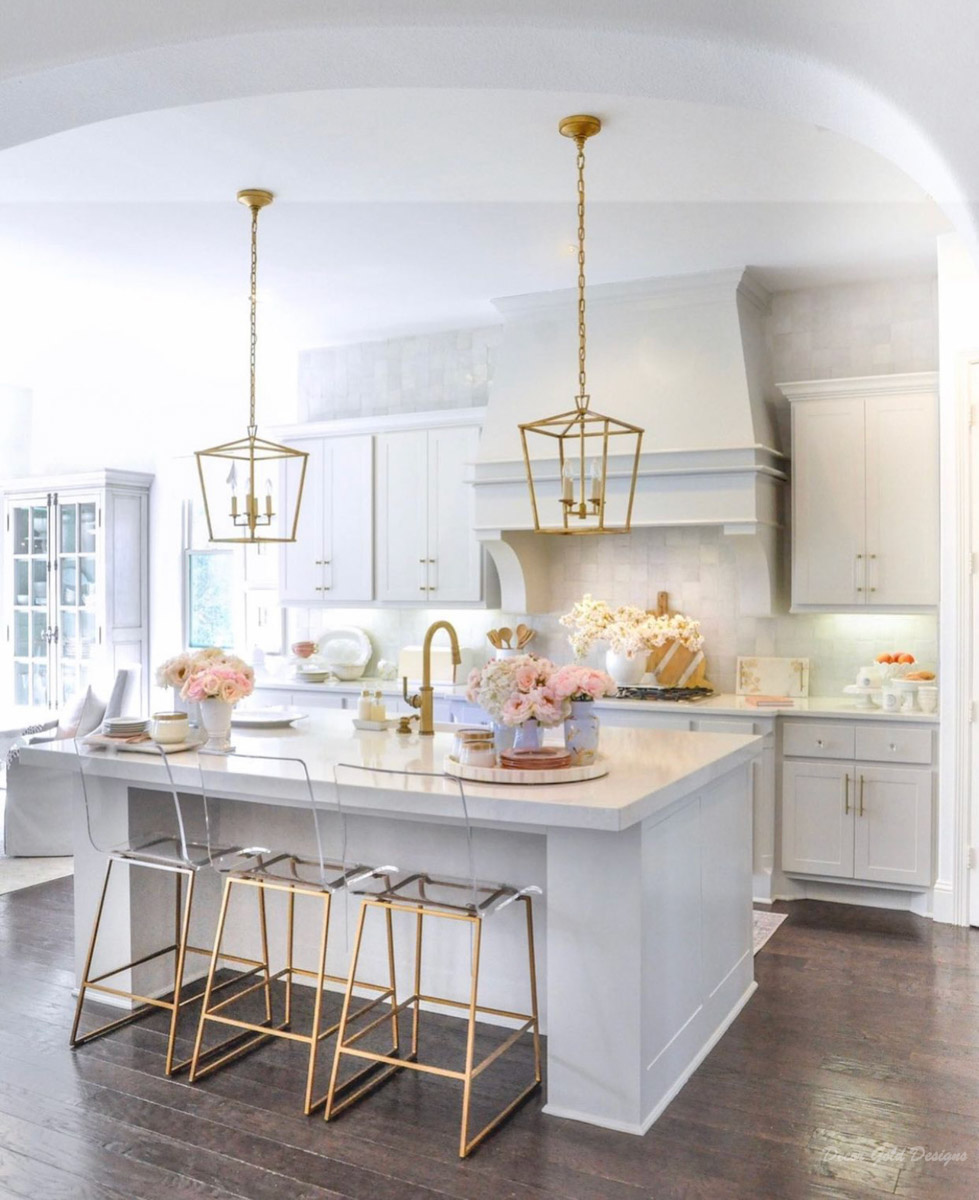 Can't wait to share lots of new decorating tips and ideas with you in 2022! Subscribe to our newsletter and you won't miss a thing!
Connect with us here & never miss a post!
Click on the Image to Subscribe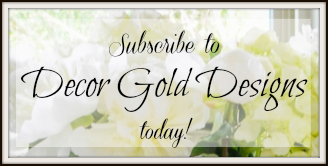 SOCIAL
Instagram | Pinterest | Facebook
Follow me on the LIKEtoKNOW.it app!