After the holidays, I love to give my home a warm and comfortable look. There is no better place to start than my entryway. In truth, I intended to share most of my home in a full winter home tour as I did last year and the year before. Instead, this year, I'll be sharing my home room by room, beginning with my winter entryway!
To style this space, I added loads of candles, soft throw blankets, and layers everywhere possible. Let's take a look!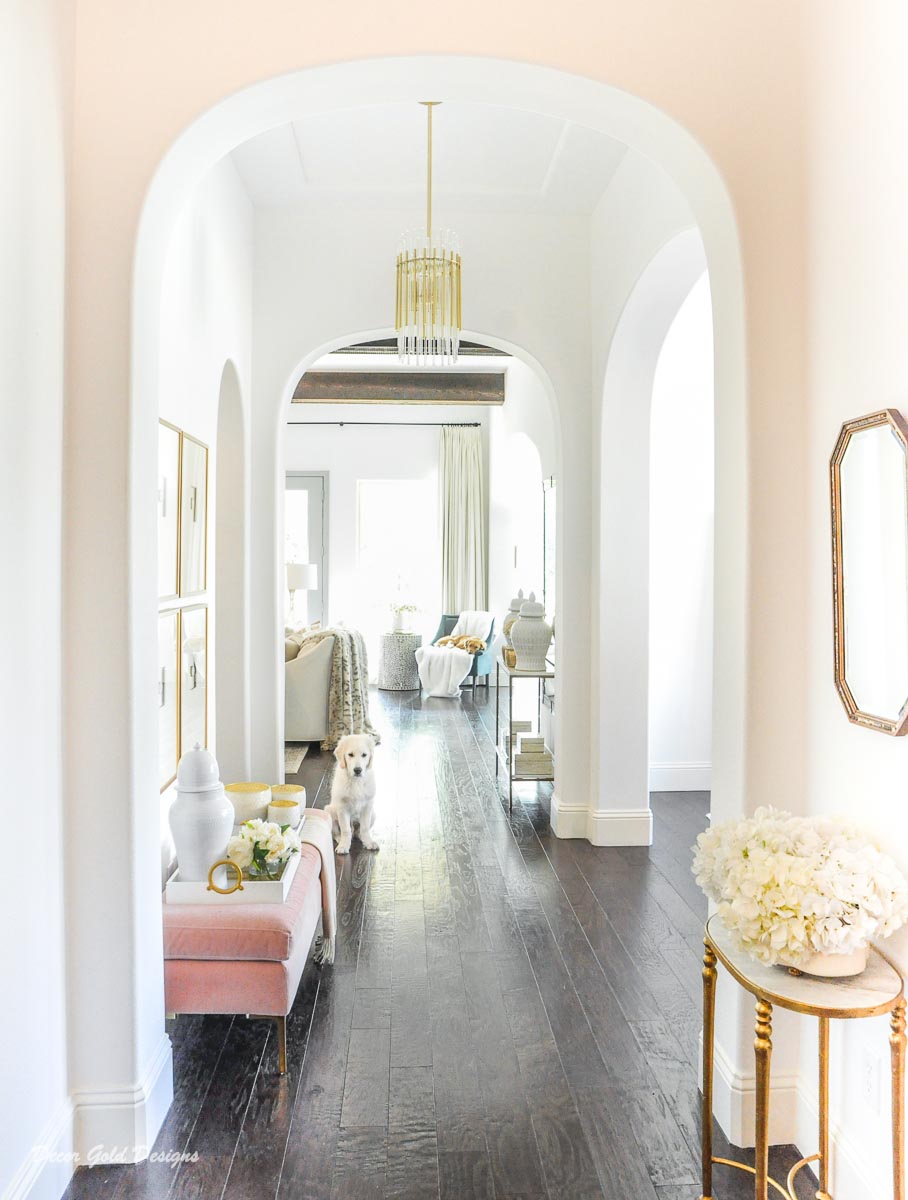 In our winter entryway, framed intaglios, and a blush velvet bench add a spot for your eyes to rest. I love intaglio art, especially here. The collection makes a beautiful statement and coordinates with our new light pendants.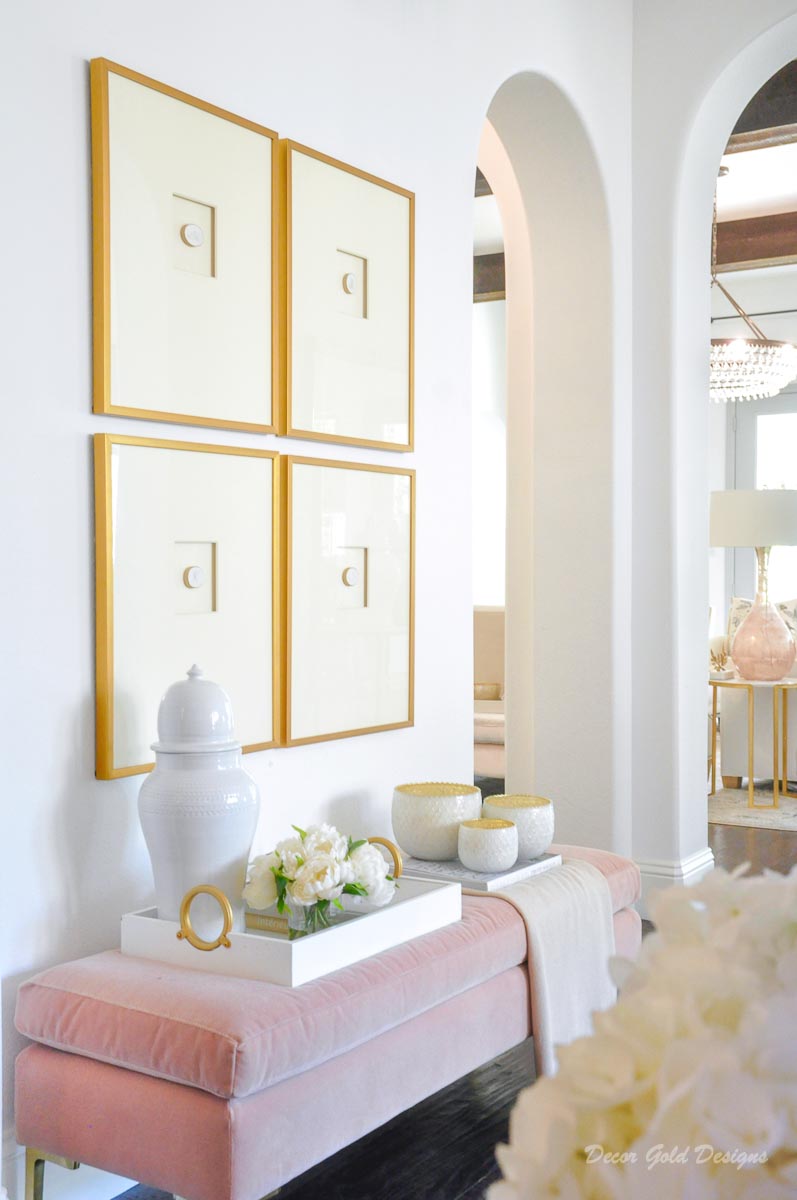 This look is simple and will be easy to transition to spring.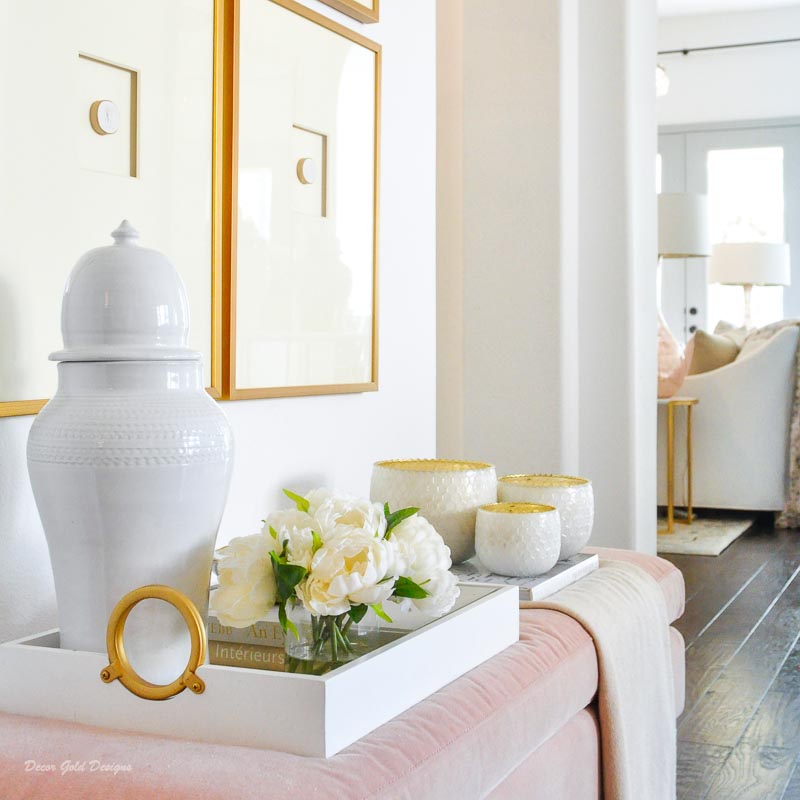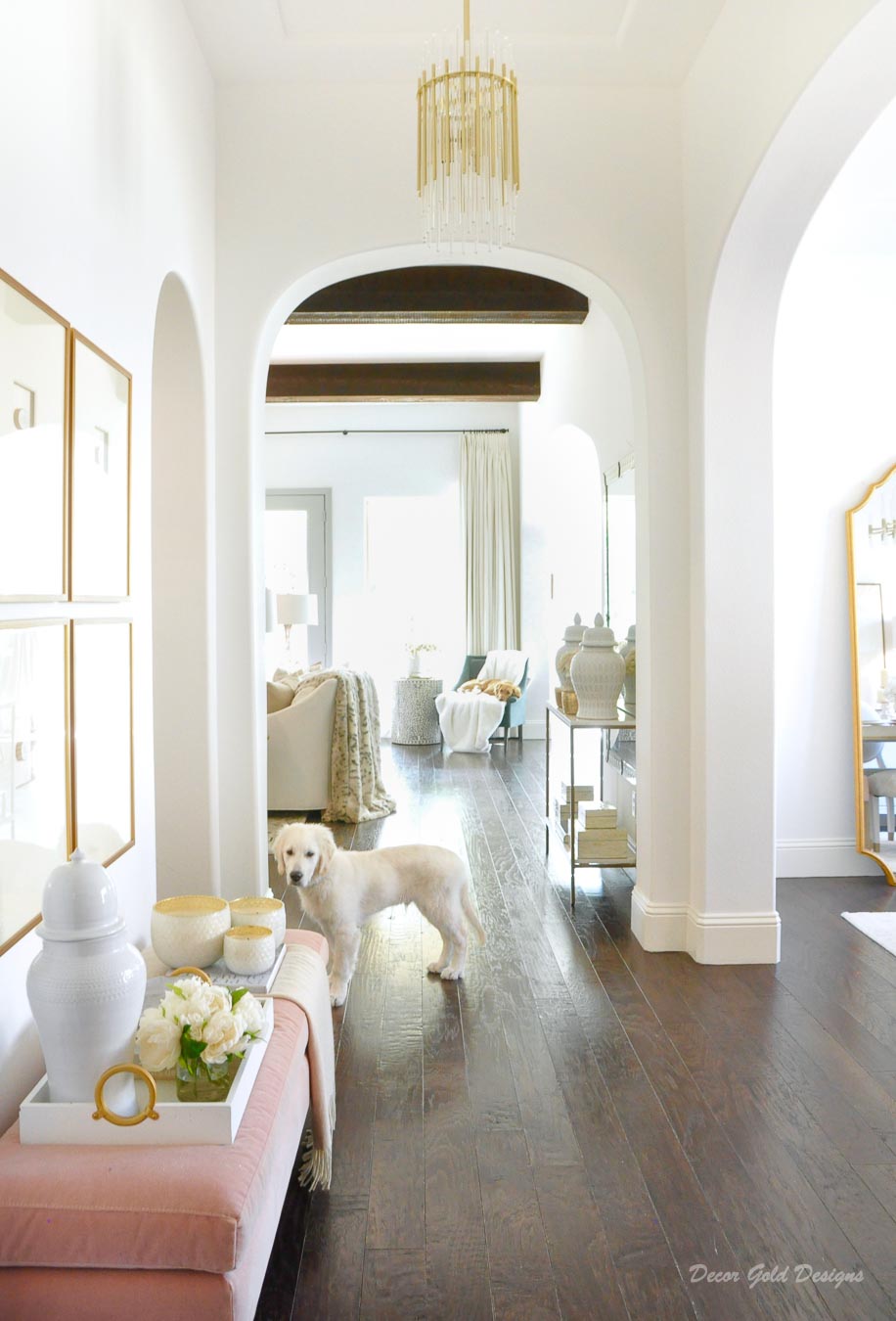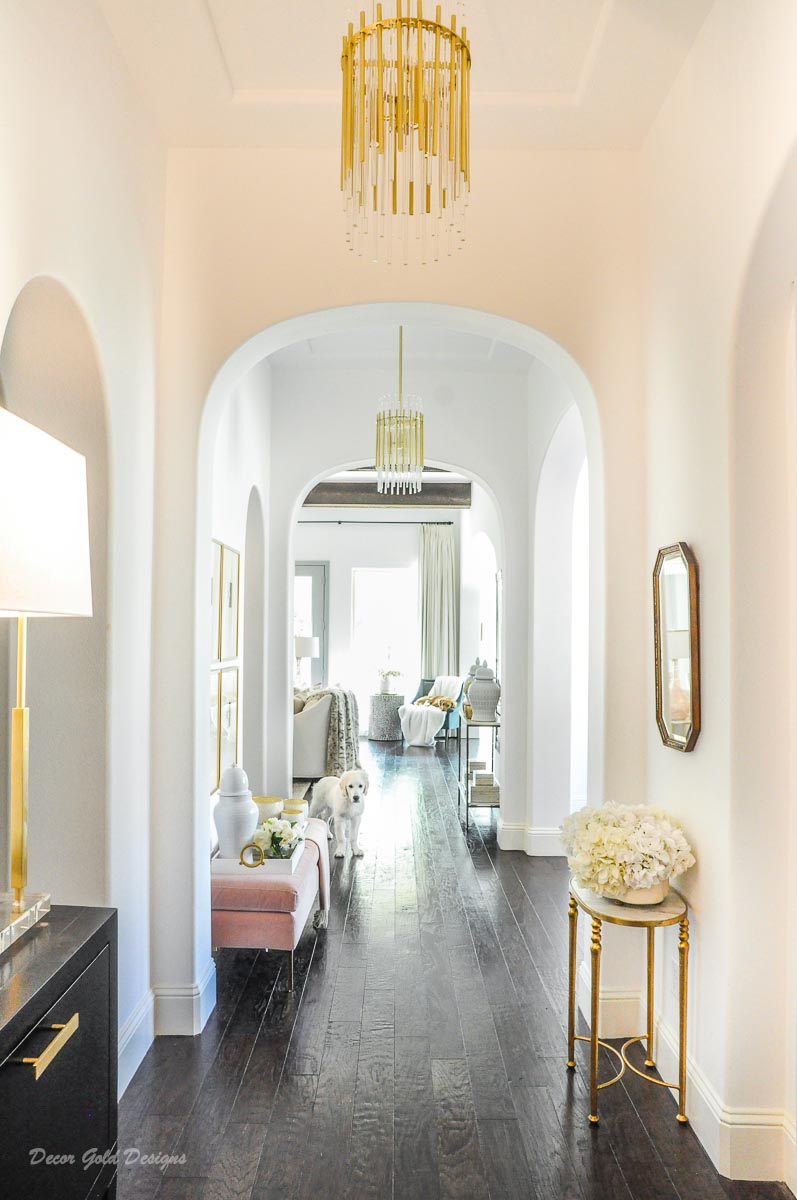 This part of our home entrance is across from our living room. I kept it symmetrical with winter whites and gold.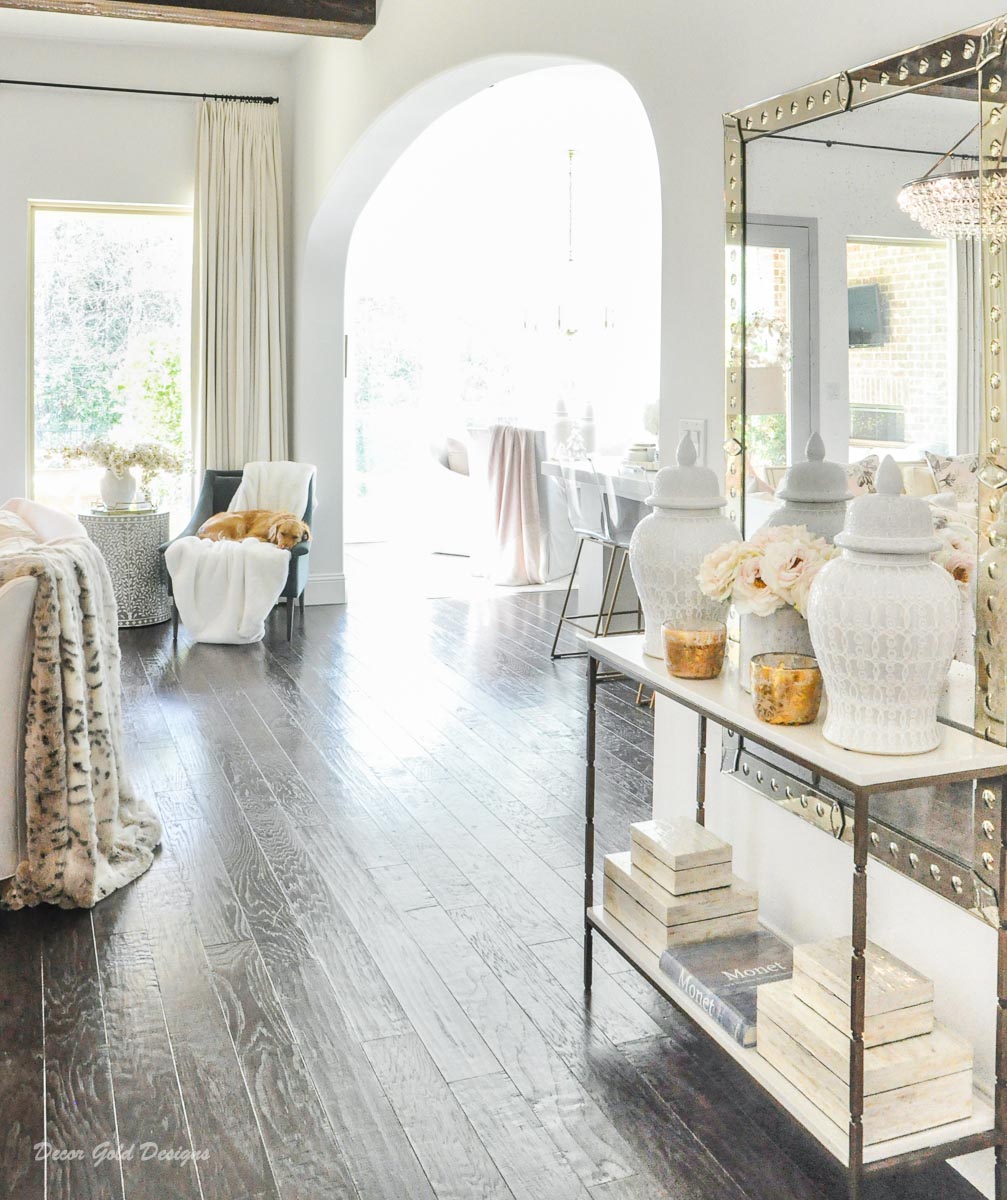 To decorate our console I went with a pair of reasonably priced ginger jars, a utensil holder (I'm using it as a vase), and candles. The pieces combined for a great look without a big price tag.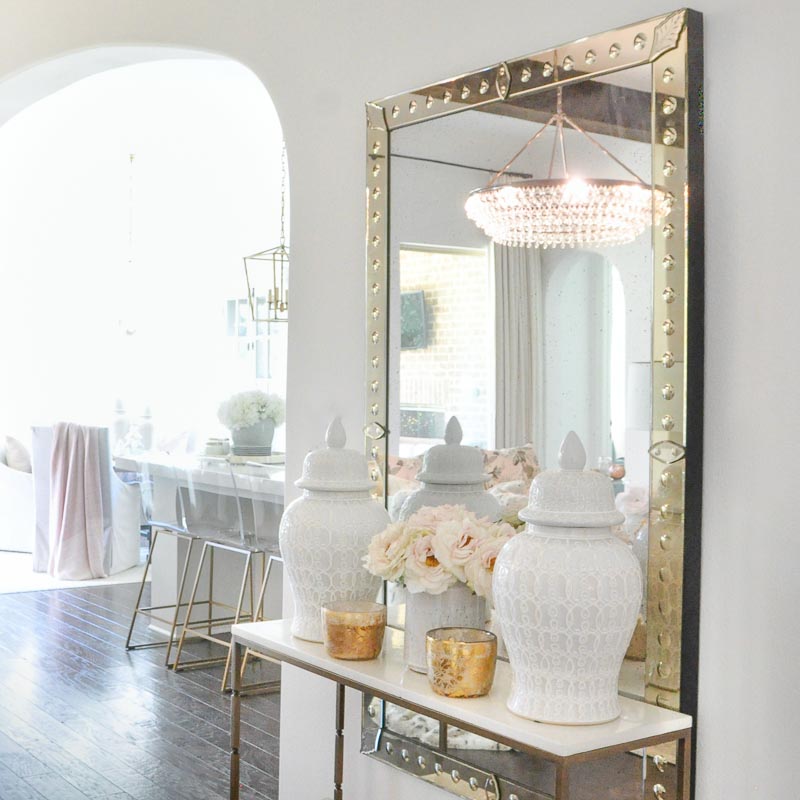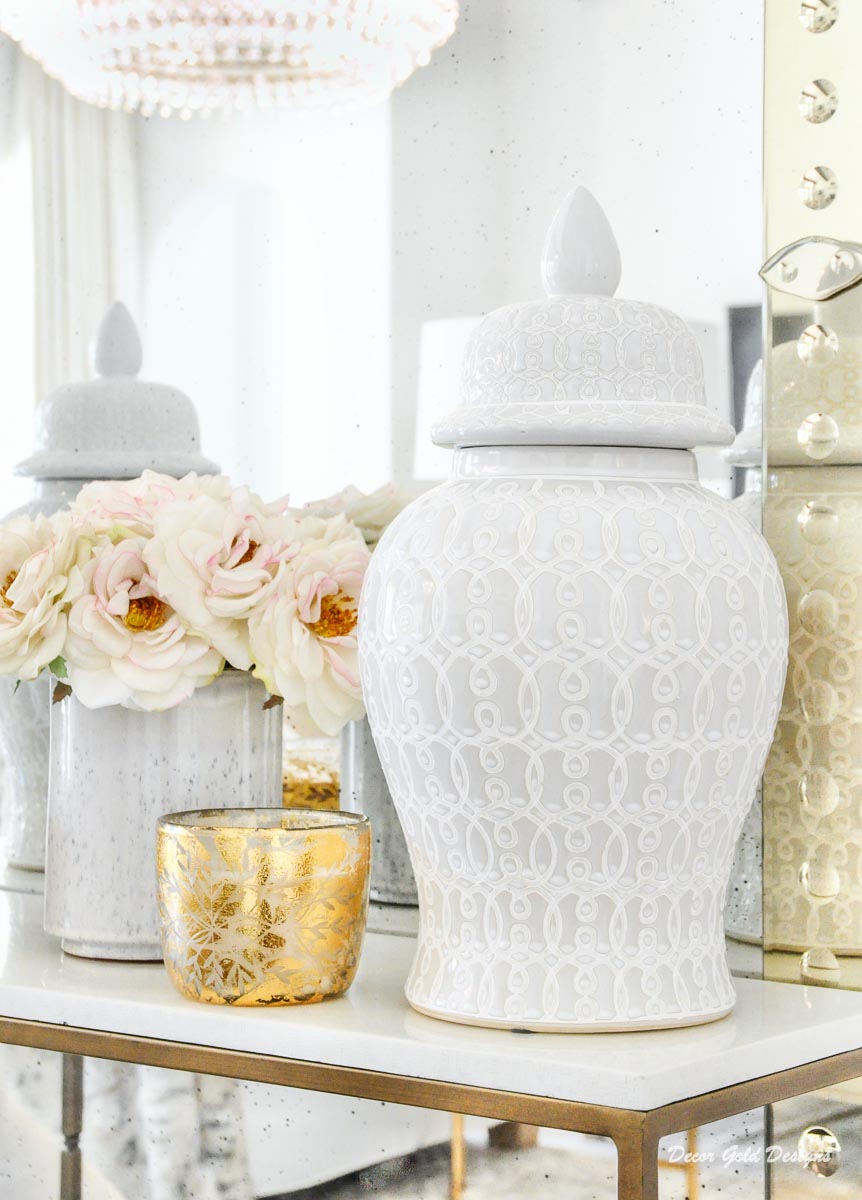 Just across from this spot, our living room is open to our entryway.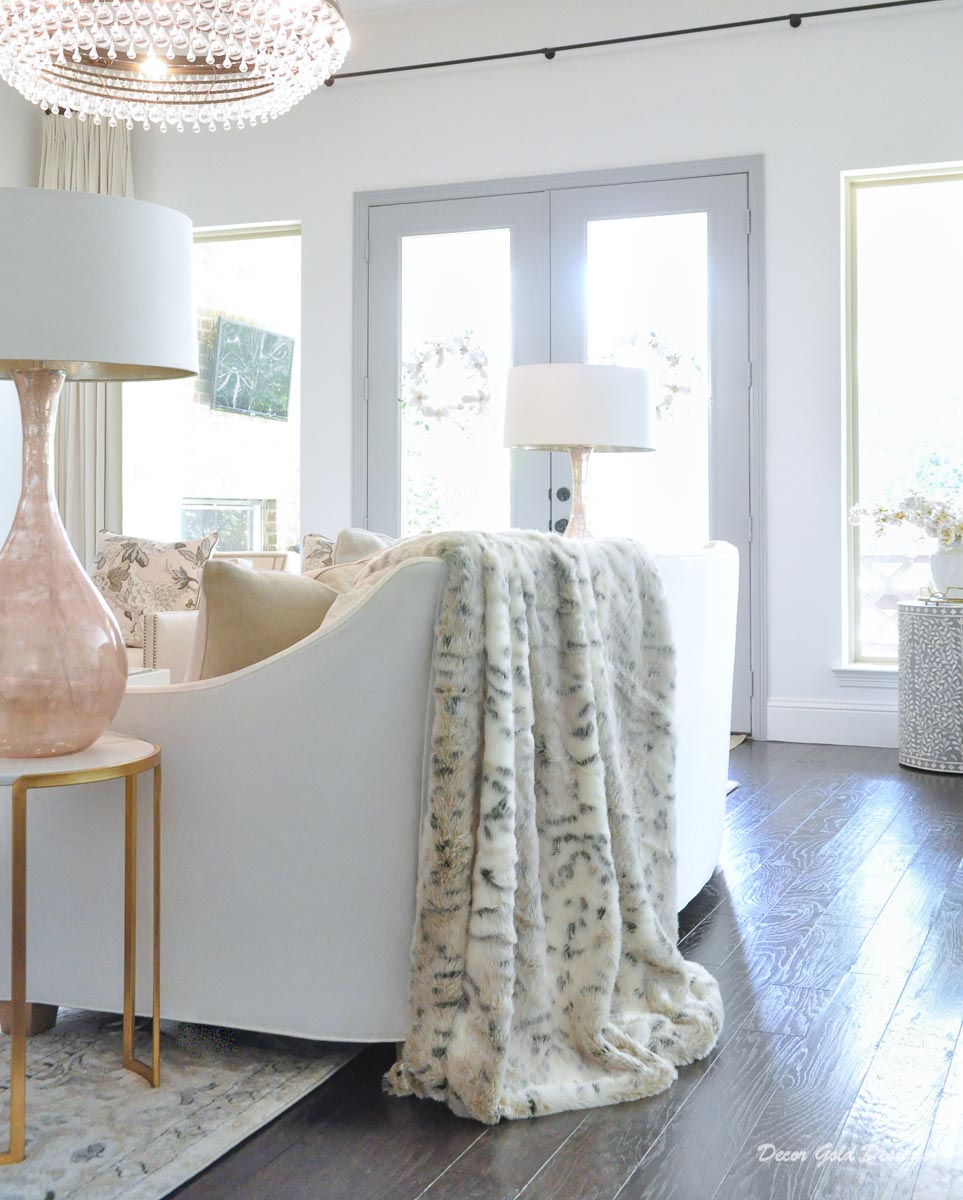 I added this gorgeous oversized throw blanket to our sofa for a cozy look. Draping a blanket over the back of a chair or sofa is one of the easiest ways to create a wintery aesthetic.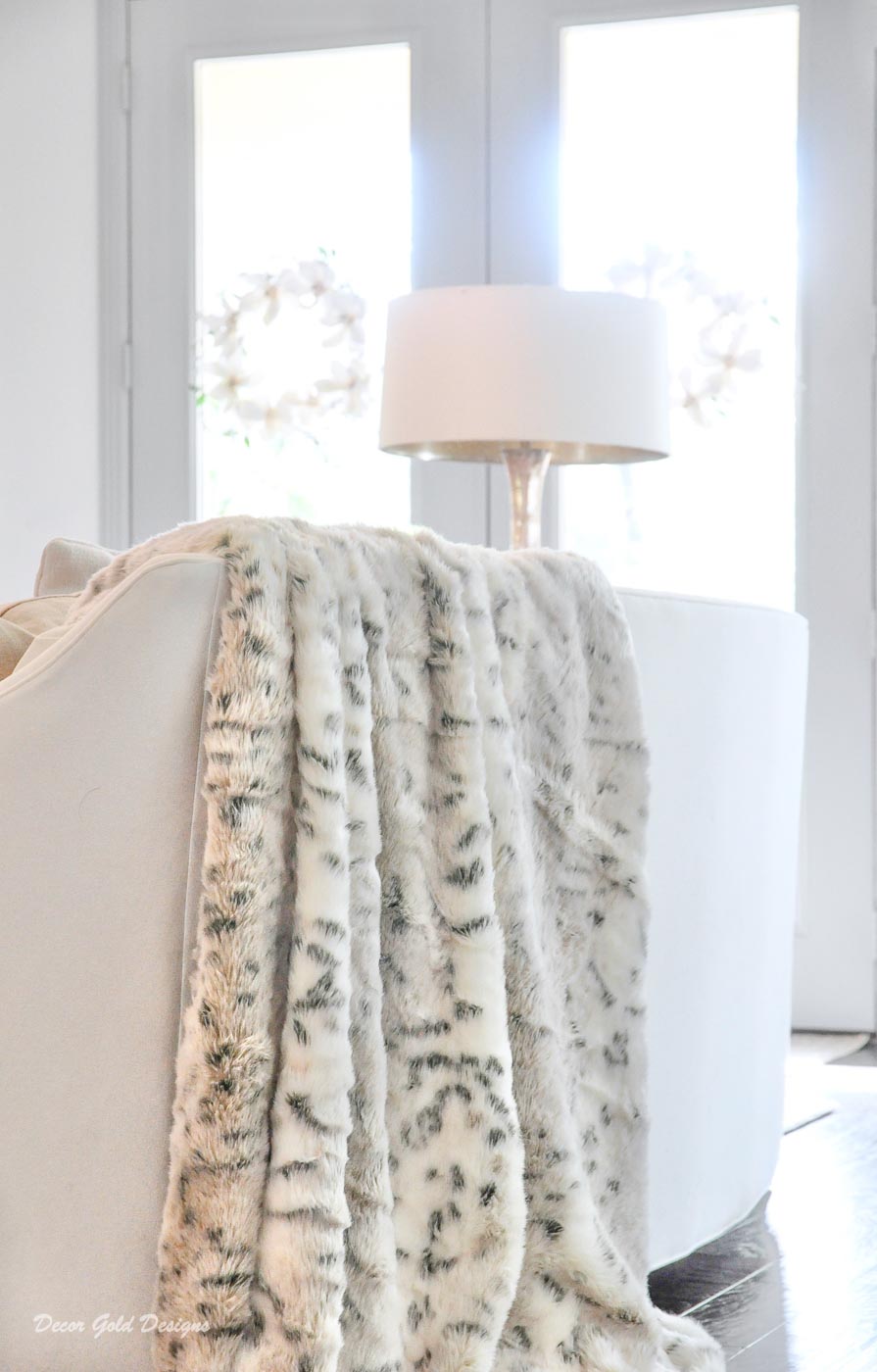 A second faux fur throw ended up on this chair. It serves as a comfy spot for Ava on sunny afternoons. It washes beautifully too!
Another thing worth considering, drapes give your walls a layer of texture, providing extra coziness. They can also help you keep the cold out, so winter is a nice time to consider adding them.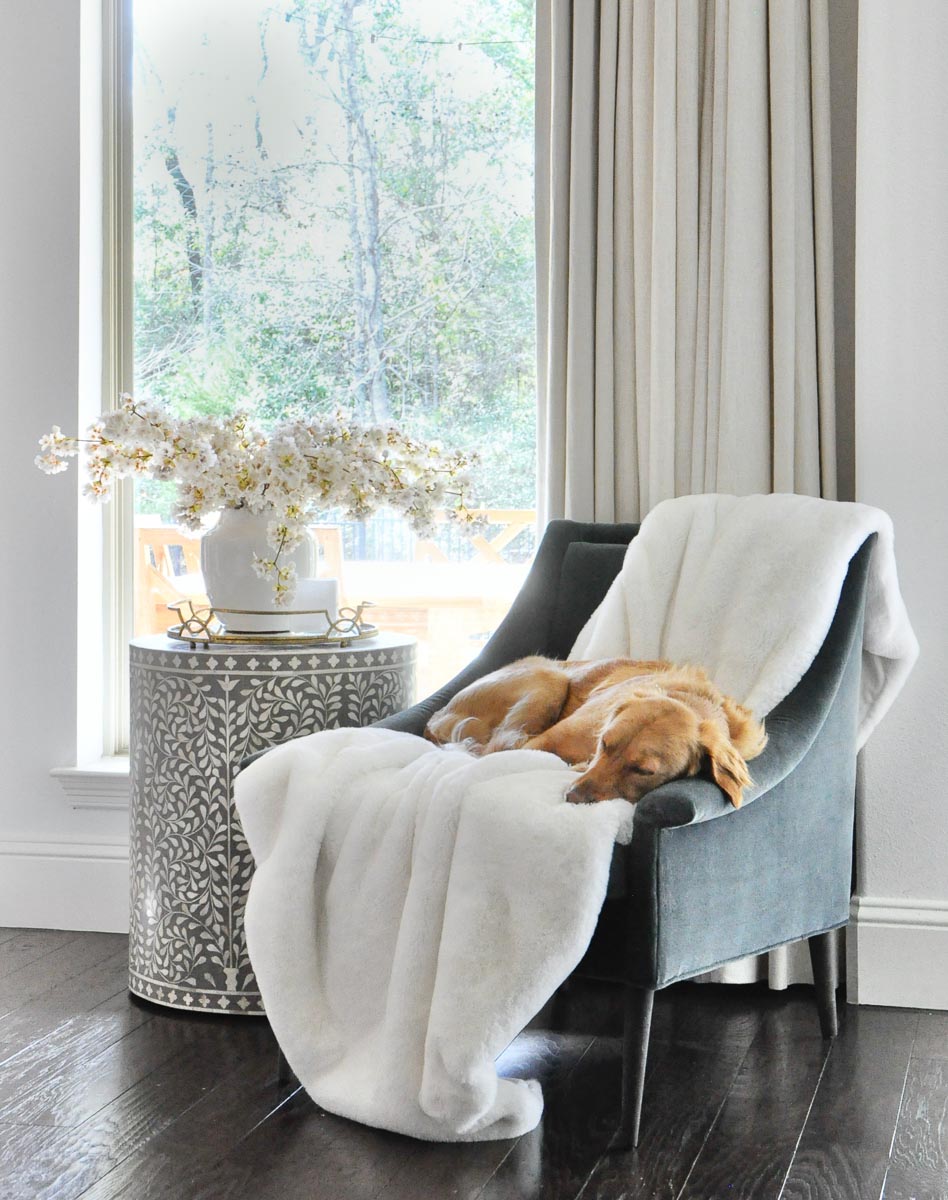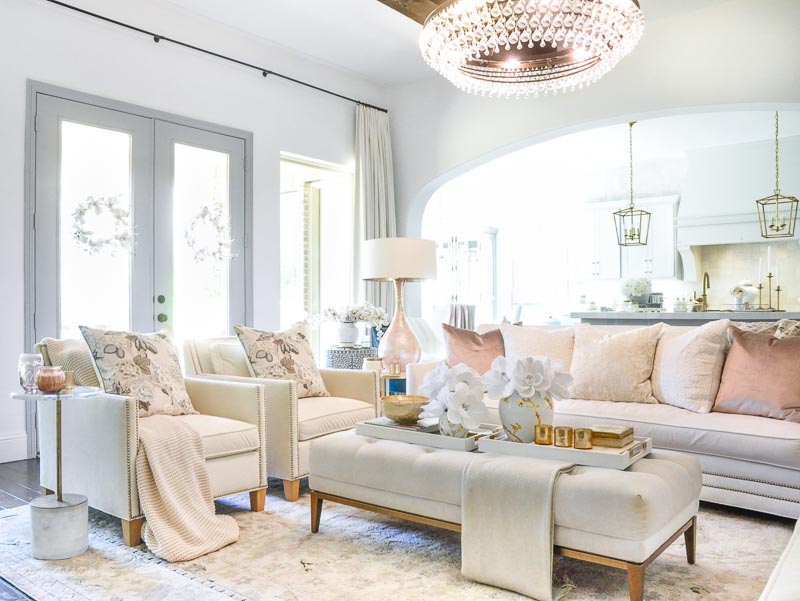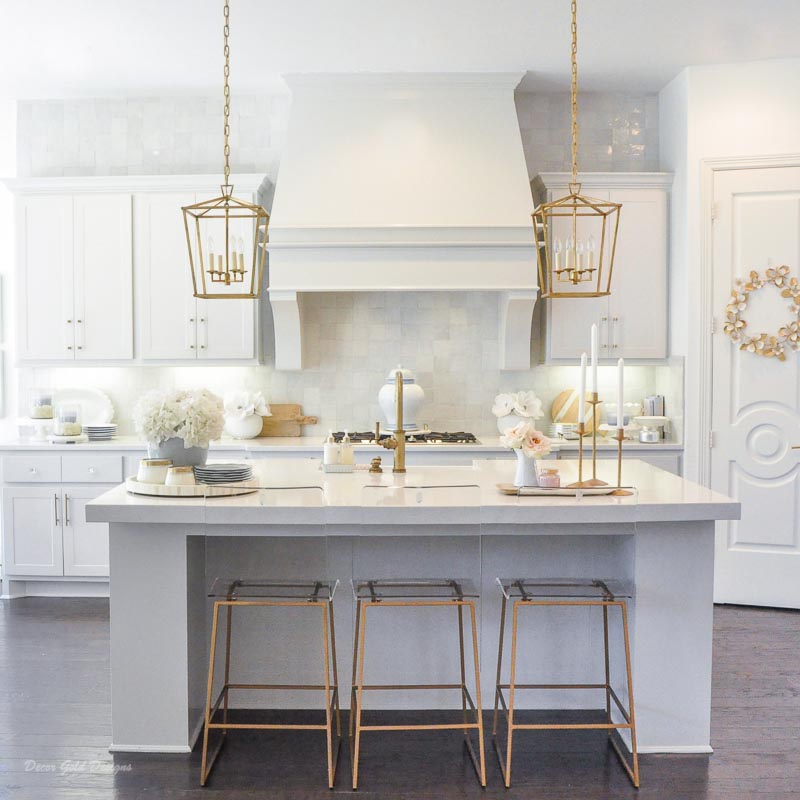 For decorating tips, ideas and much more, subscribe to our newsletter! You won't want to miss a thing!
Connect with us here & never miss a post!
Click on the Image to Subscribe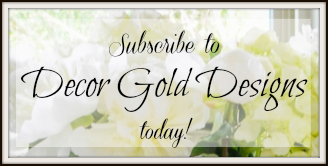 SOCIAL
Instagram | Pinterest | Facebook
Follow me on the LIKEtoKNOW.it app!