Welcome to our winter living room! I don't know about you, but I am ALWAYS cold. Cuddling up with Tony and our pups on a cold winter day is my favorite pastime this time of year. Because of this, I truly enjoy transitioning my home from holiday to winter decor.
Layers and layers of throw blankets, fluffy pillows, candles, and votives are my go-to items for winter. I also love to add in a bit of velvet here and there! Gather these items for your own home and you'll be on the right track to a beautiful, seasonally appropriate look in your living room.
I hope you will join me for a tour of our winter living room!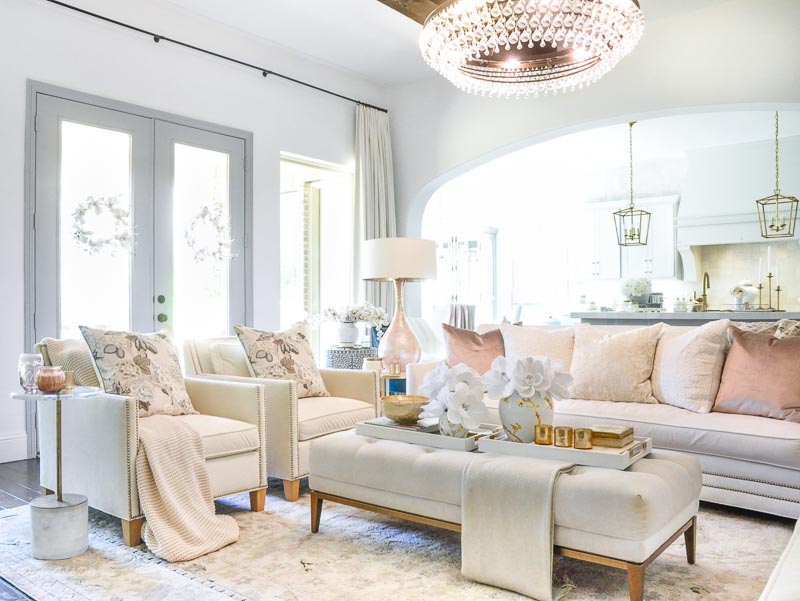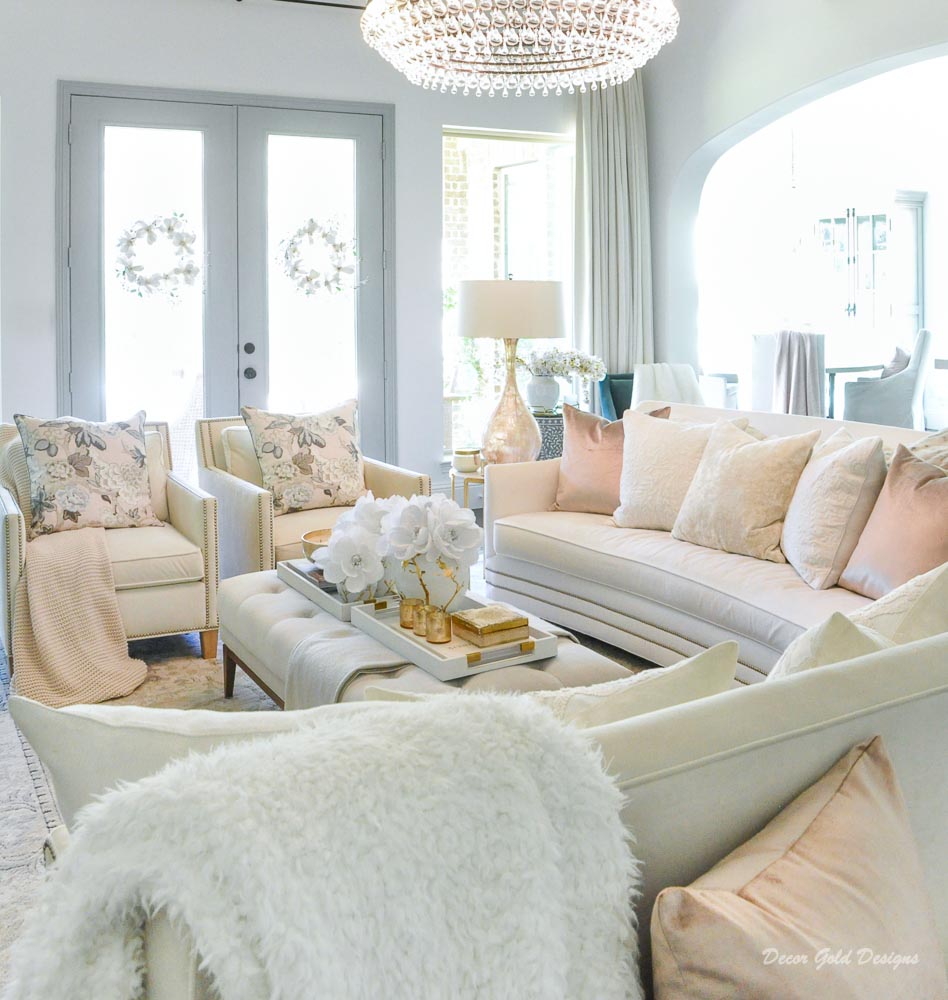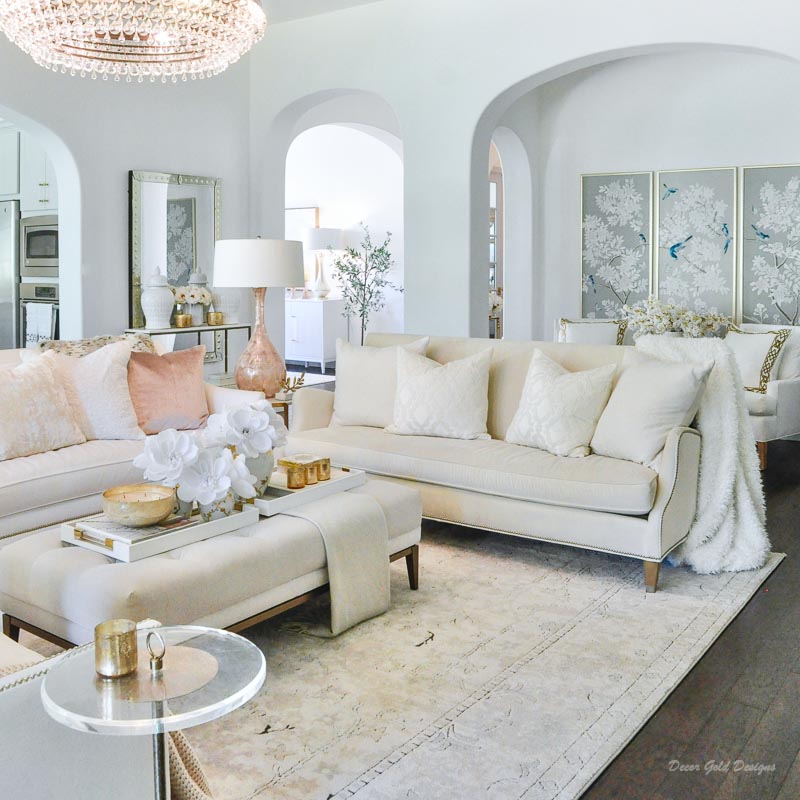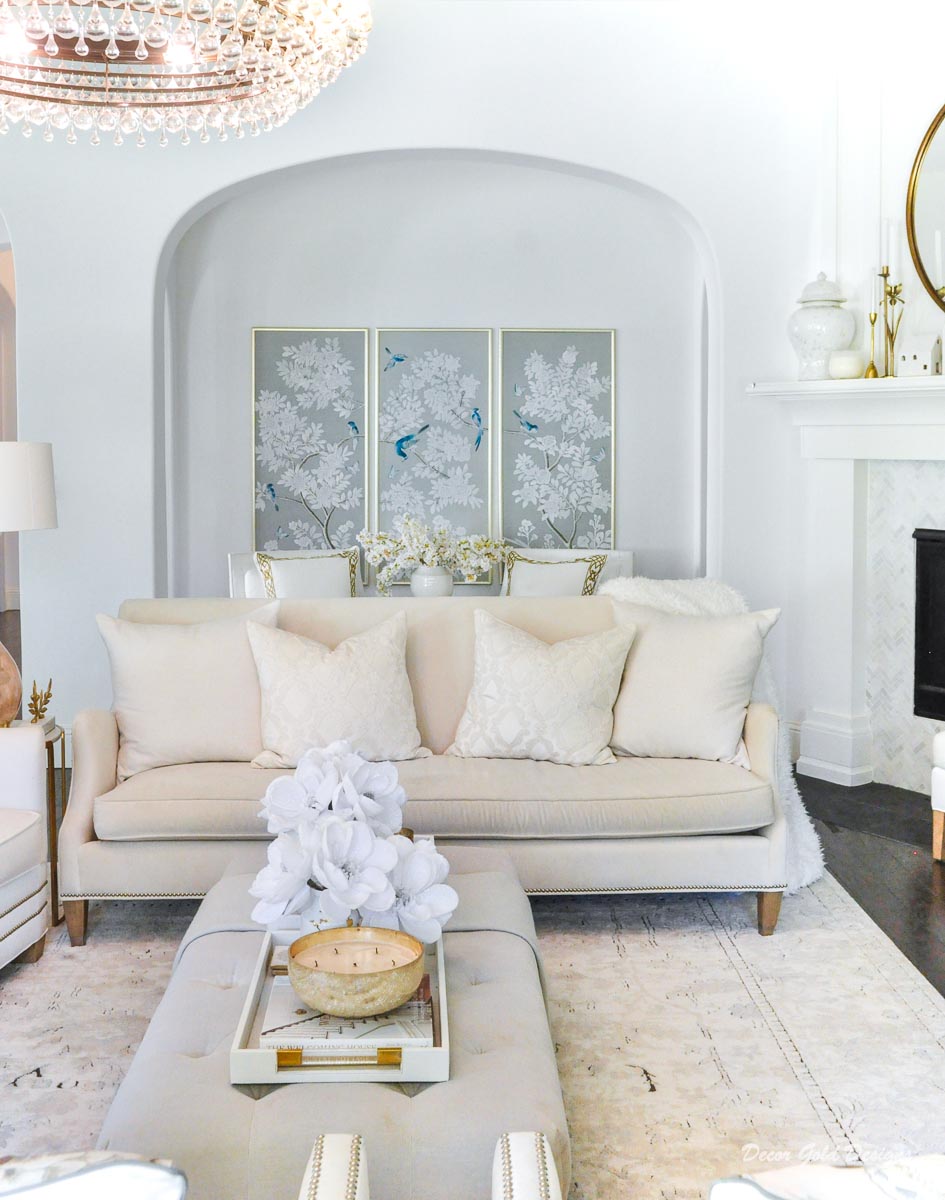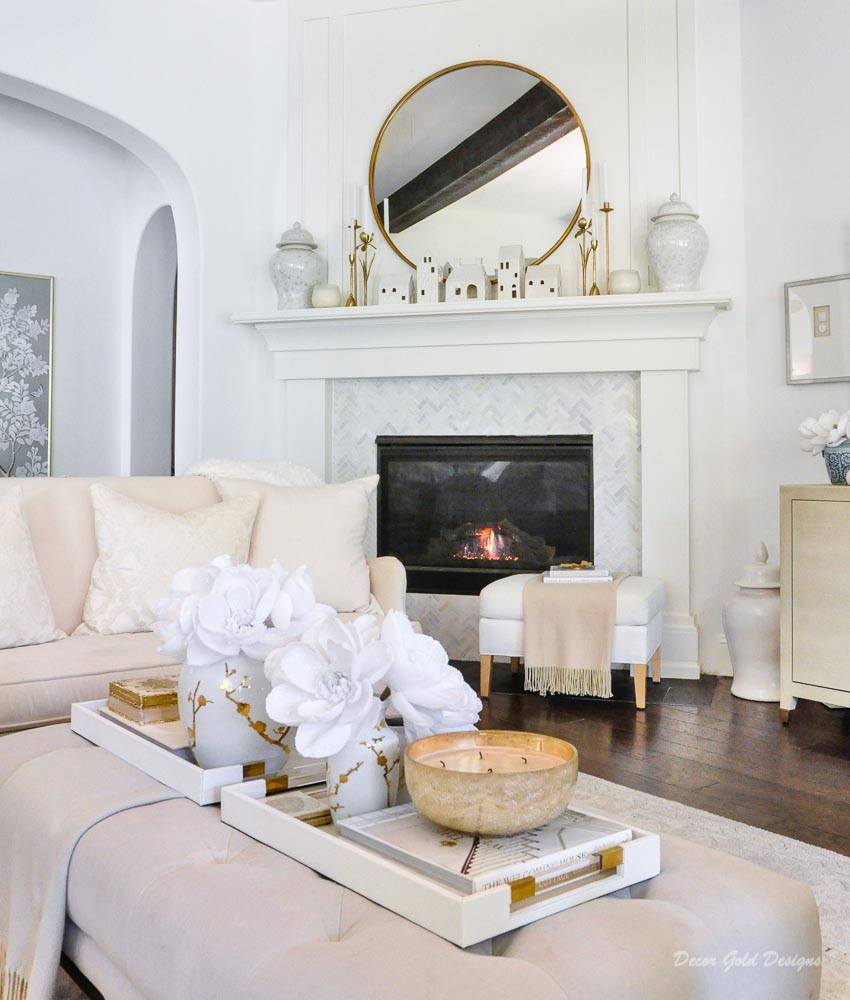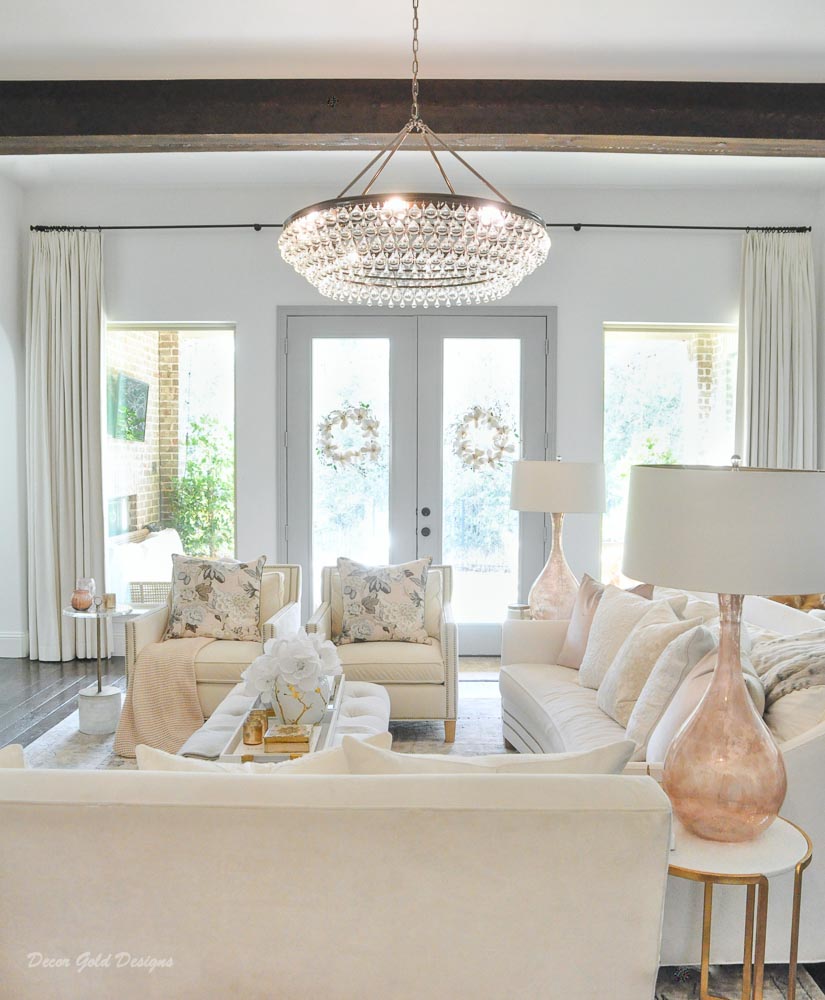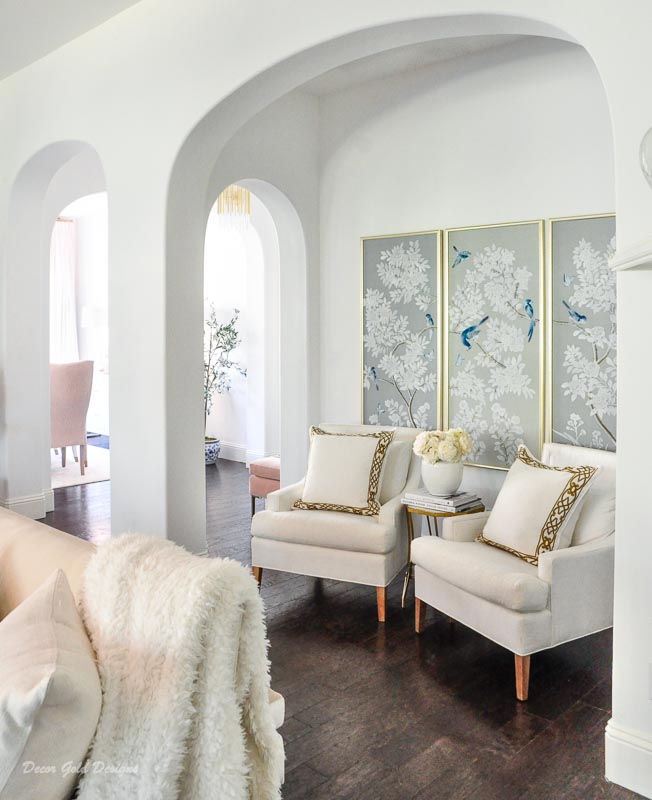 During cooler months, we spend lots of time in our living room. Having as much cozy seating as possible is helpful. Pillows and throw blankets add to the coziness of the room. In fact, I have almost as many throw blankets as seats. Everyone ends up using one in the winter, so I love for them to be readily available.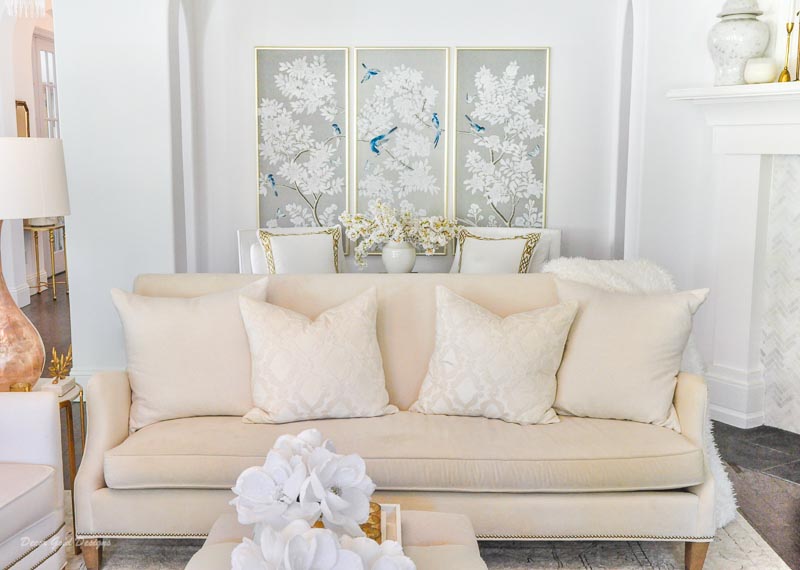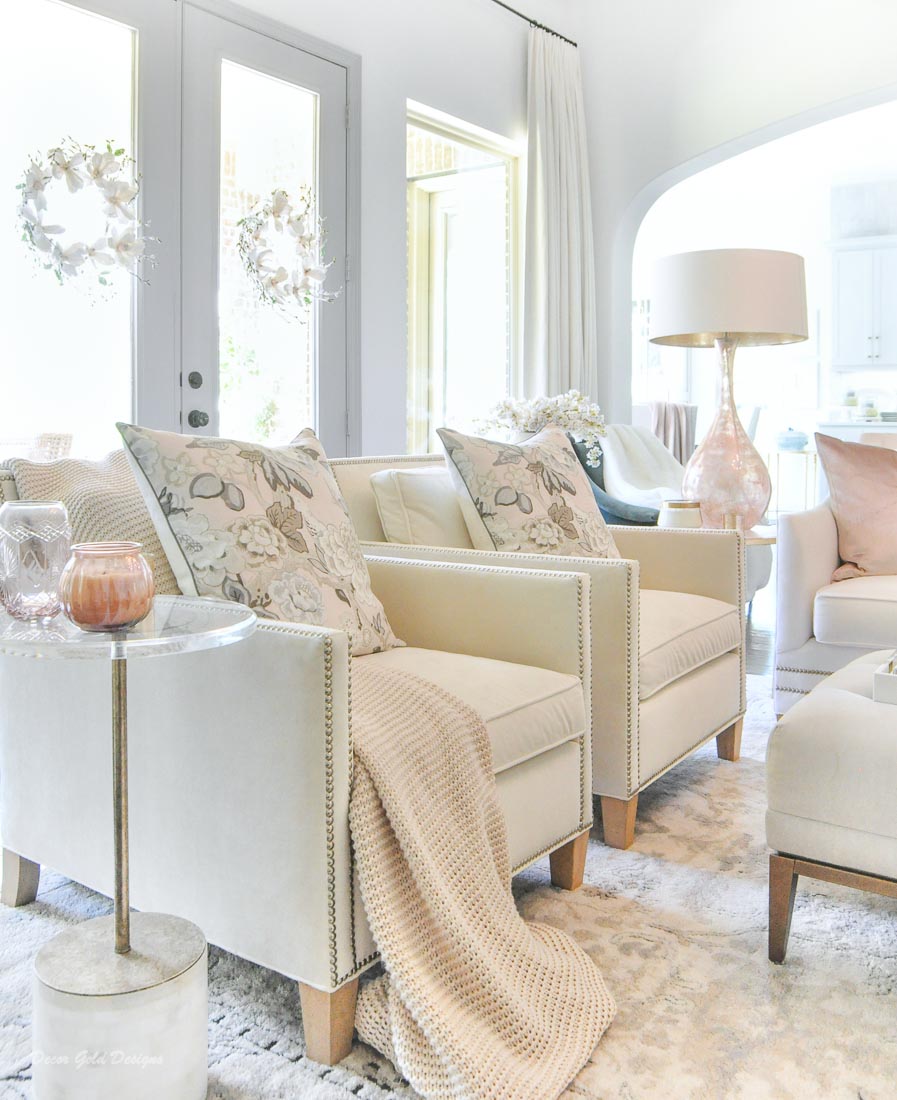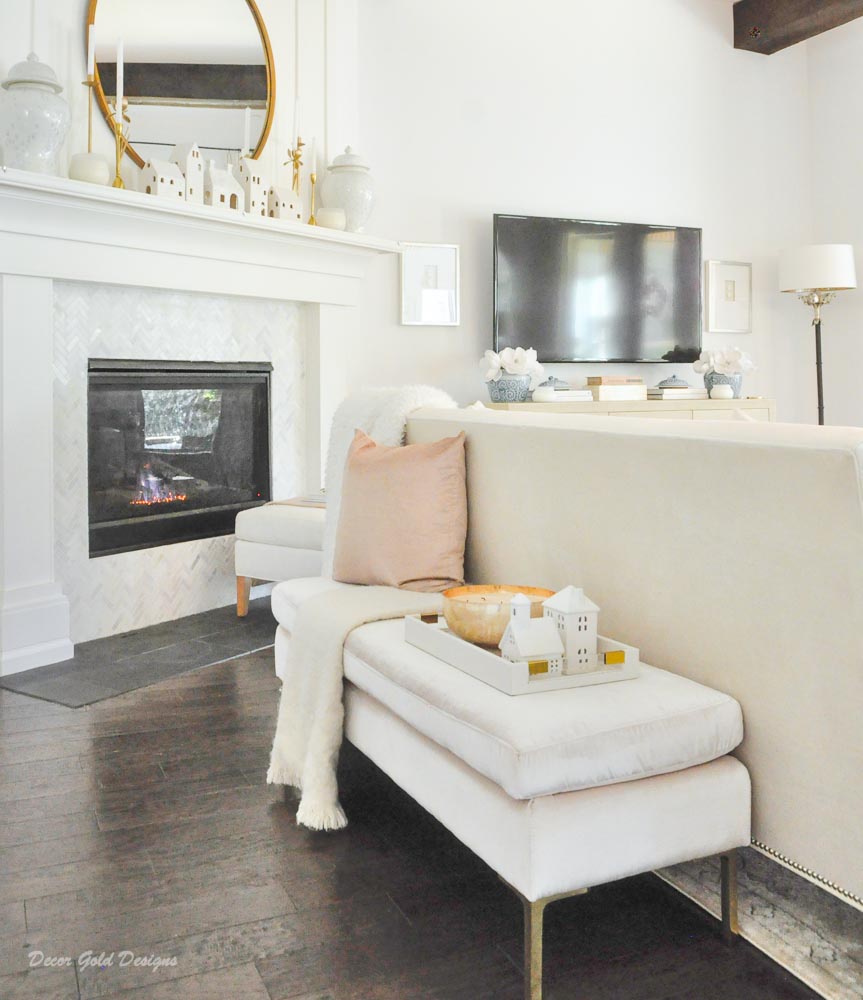 Floral pillows are from Coterie Home.
I often add pops of color to my accessories. But for winter, I love layers of white and gold. Vases, trays, and books are great options. Oh, and candles….. lots and lots of candles!
Learn how to layer your accessories here.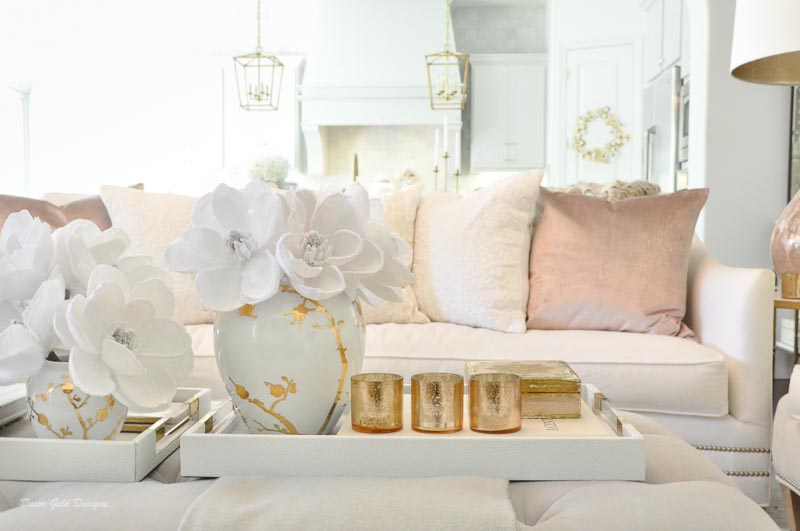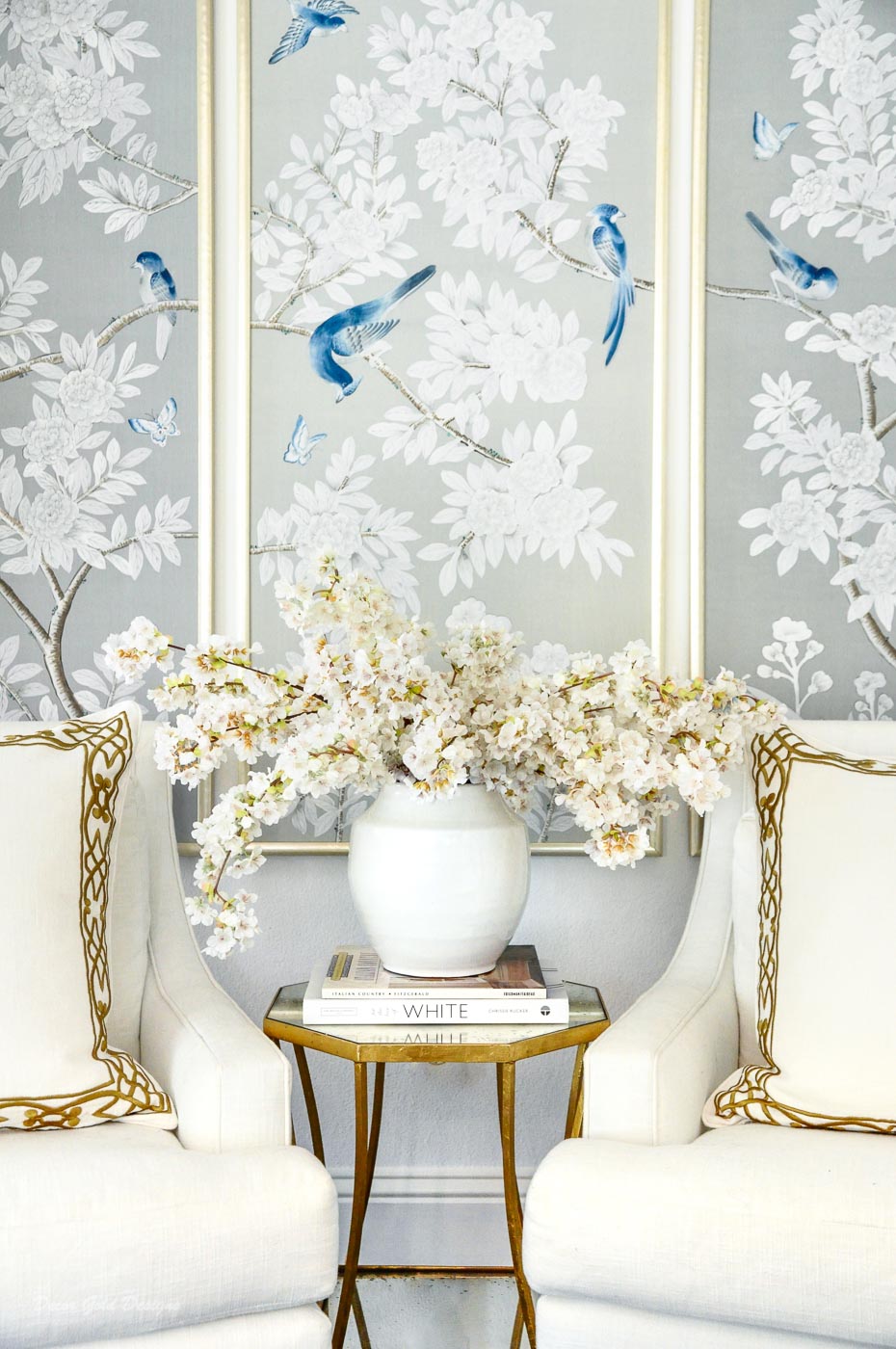 Also in white and gold, these gorgeous pillows tie this area in with the main part of our winter living room. I got them before the holidays and love them as part of my winter living room look.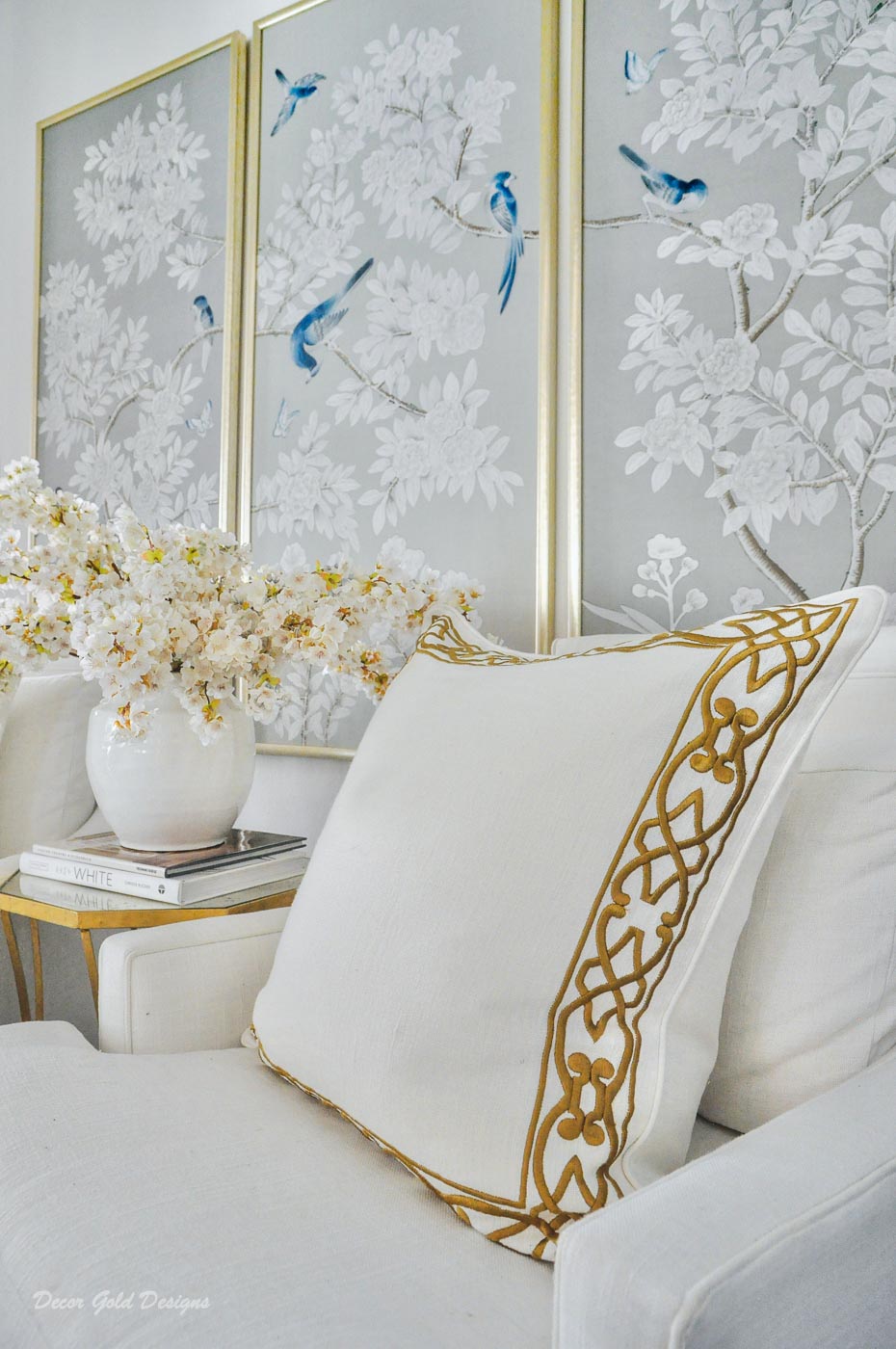 I used to have a bench here, but adding chairs has made it much more useful.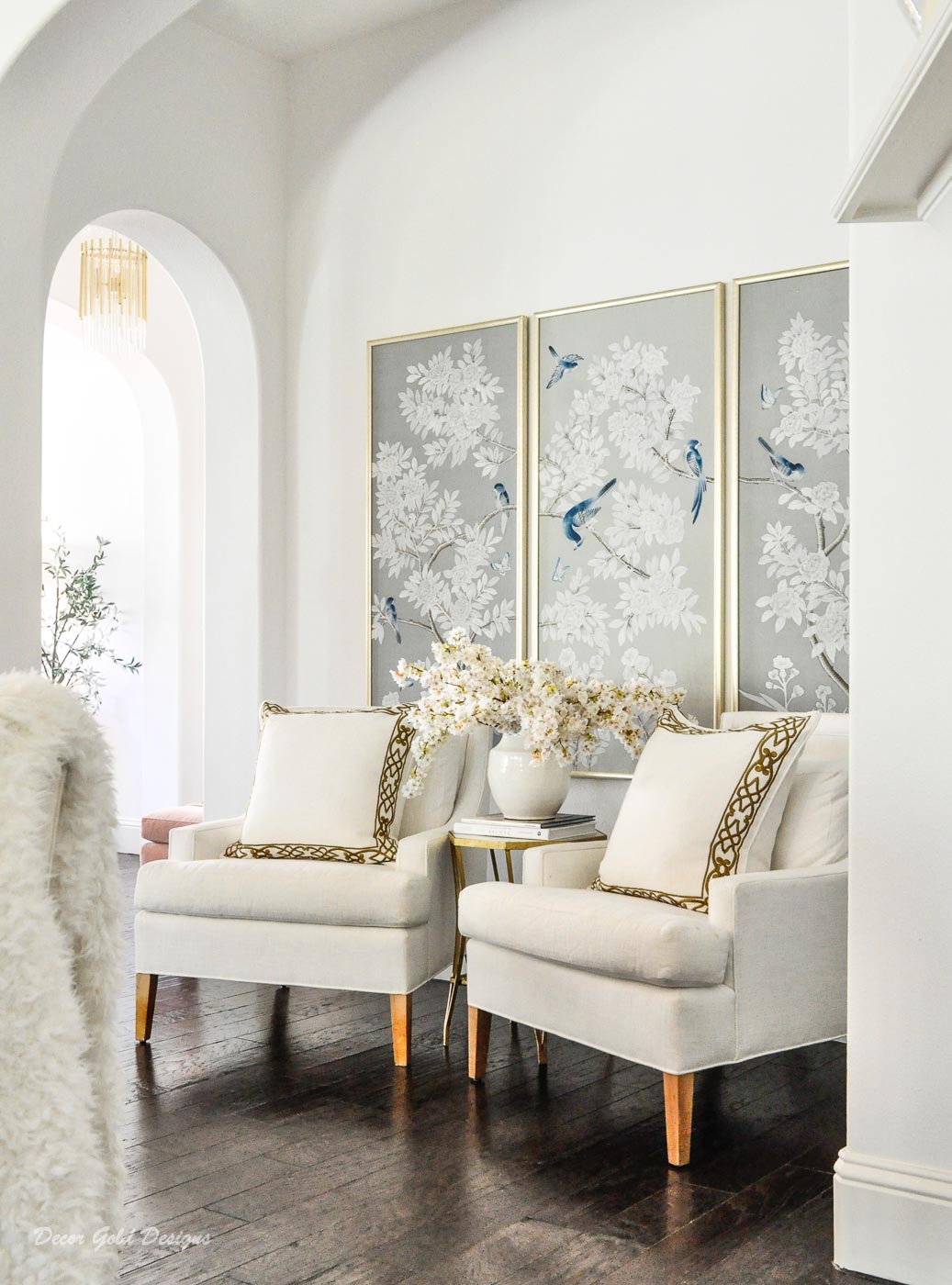 In keeping with my white and gold accessory theme, I styled our mantel with jars and a variety of candles and candle holders.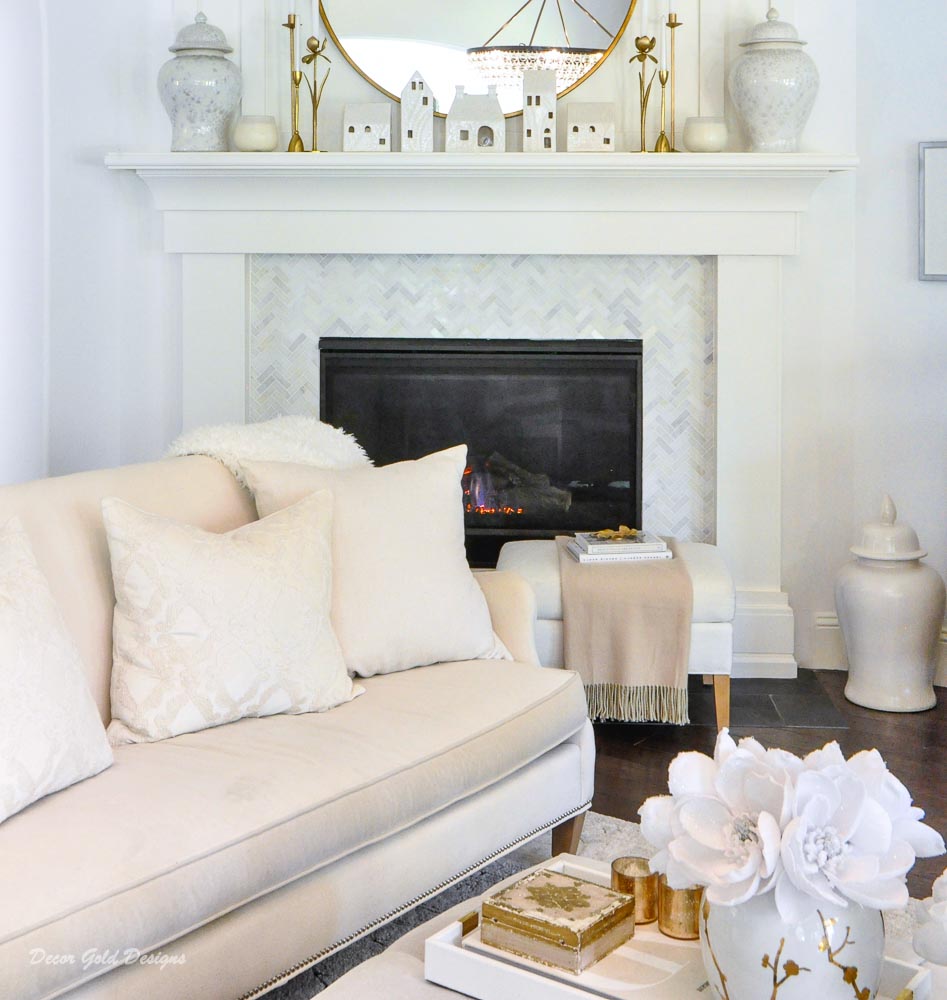 Not the best view of our TV wall, but after a few requests, I wanted to include it. I hope to add a Frame TV eventually, which will give this wall a much more decorative look.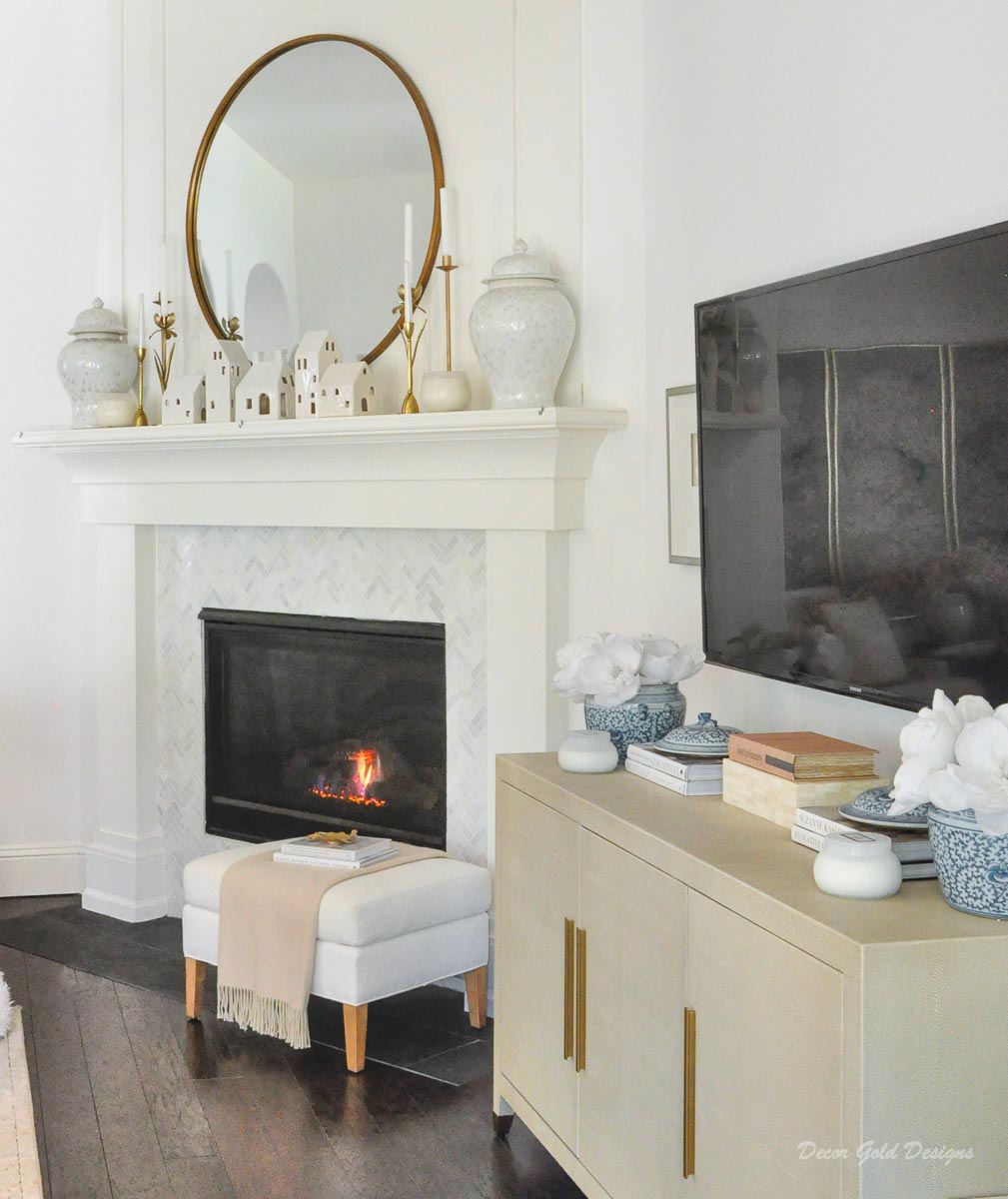 Our favorite winter addition this year was sweet Bailey. Do you have house pets? If so, you may want t0 read my Step to a Clean House with Pets! My other most popular blog posts can be found here.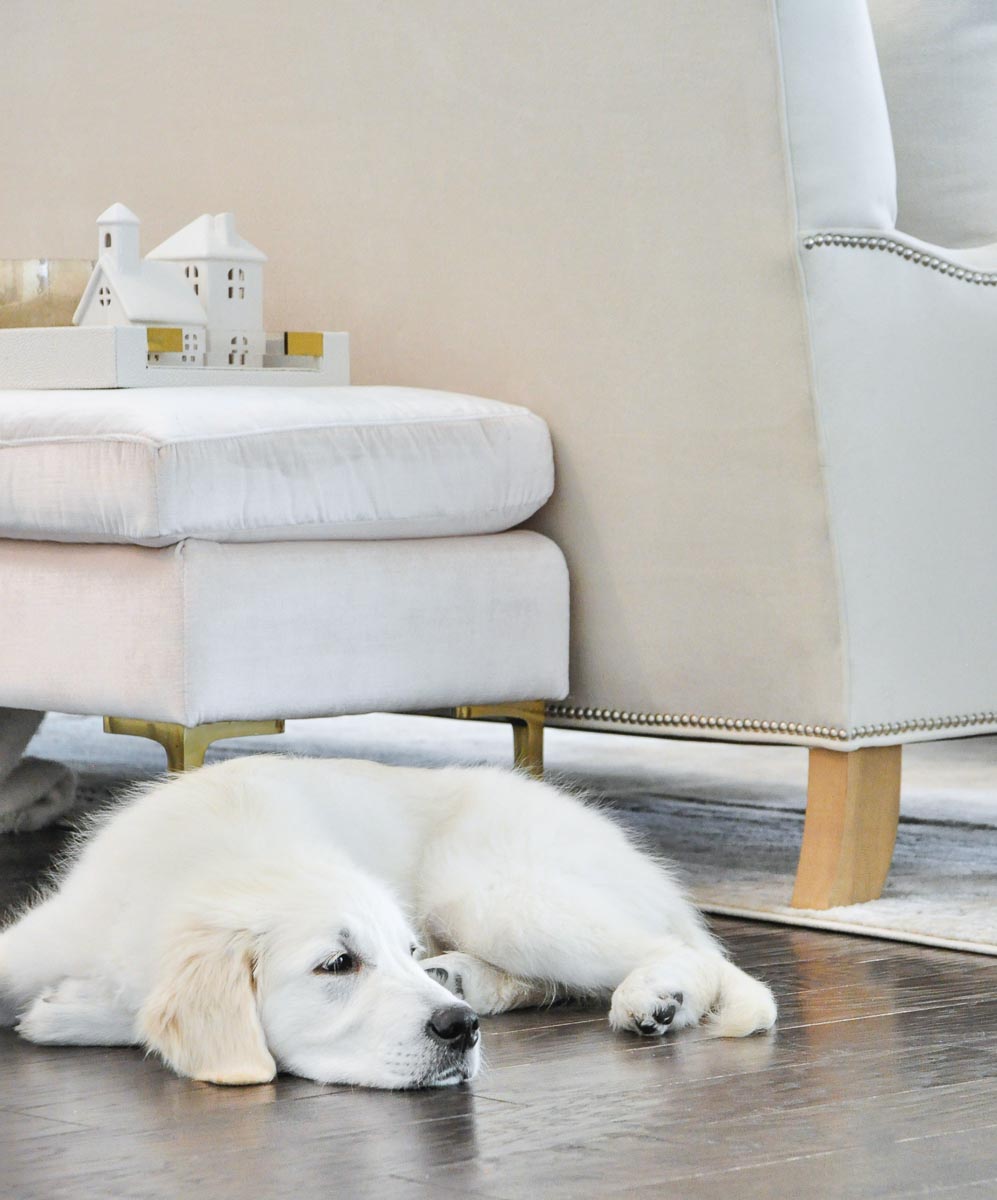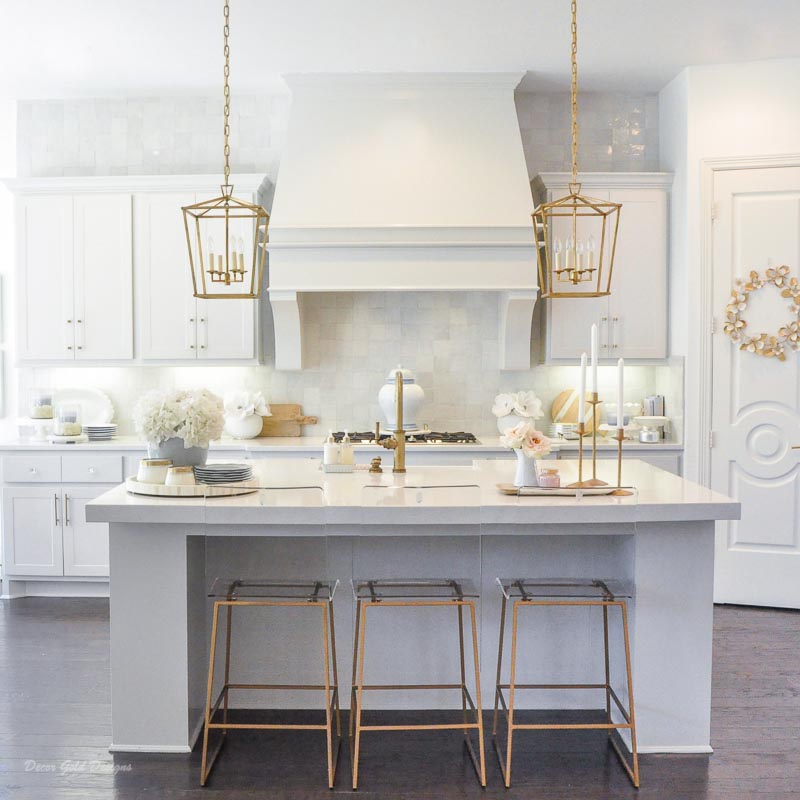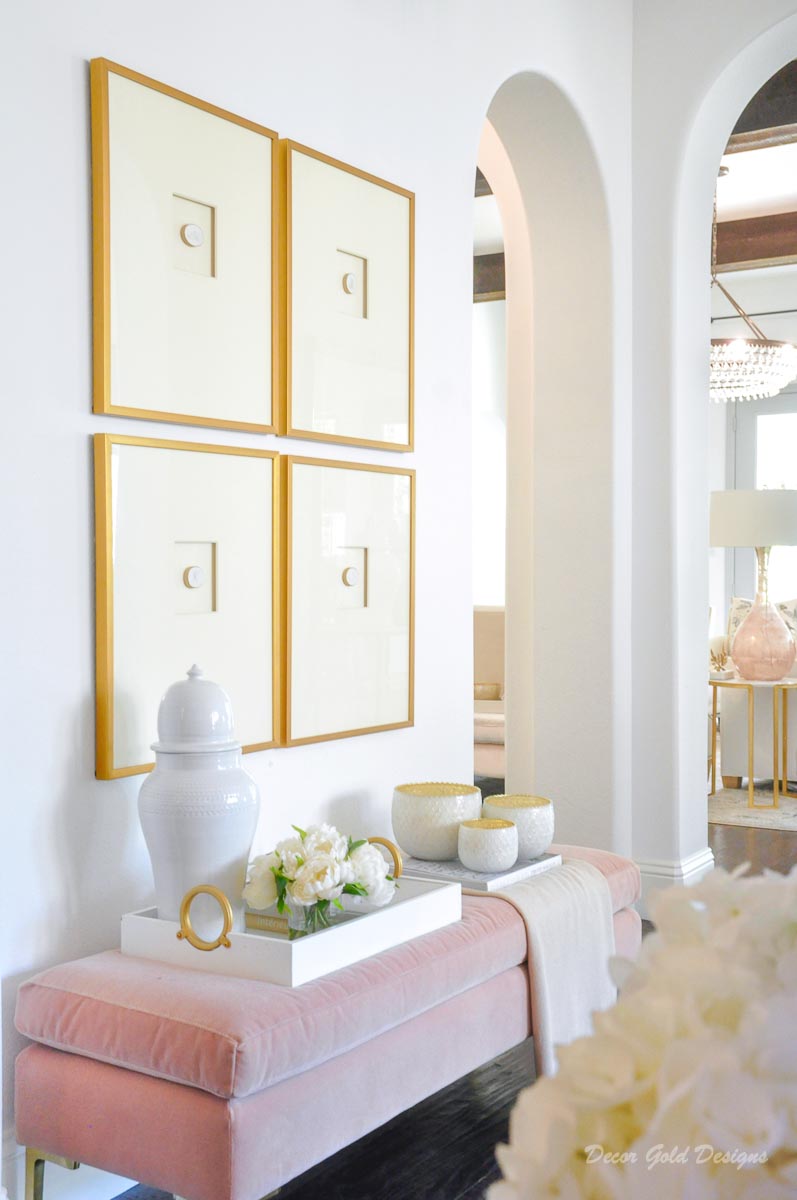 Can't wait to share all new decorating tips and ideas with you! Subscribe to our newsletter and you won't miss a thing!
Connect with us here & never miss a post!
Click on the Image to Subscribe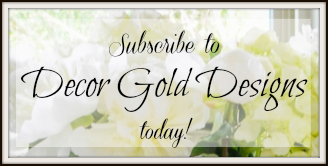 SOCIAL
Instagram | Pinterest | Facebook
Follow me on the LIKEtoKNOW.it app!