Today I am excited to share some tips and tricks for using faux flowers in your home! These tips are tried and true and have made me feel comfortable enough to have faux flowers and branches all over my home.
As much as I would love to have several fresh bouquets in each room of my home, it simply isn't affordable. Instead I include faux flowers in each space and find them to be a great alternative!
Make your faux flowers look much more real with five simple tricks!
*This post contains affiliate links. Disclosure here.
Know What You are Buying
If you don't know what a hydrangea looks like, you won't be able to spot a real-looking one. It is a good idea to purchase faux versions of flowers you know and love.
Two of my favorite types of flowers in both fresh and faux versions are peonies and hydrangeas. You can see the real version of both below.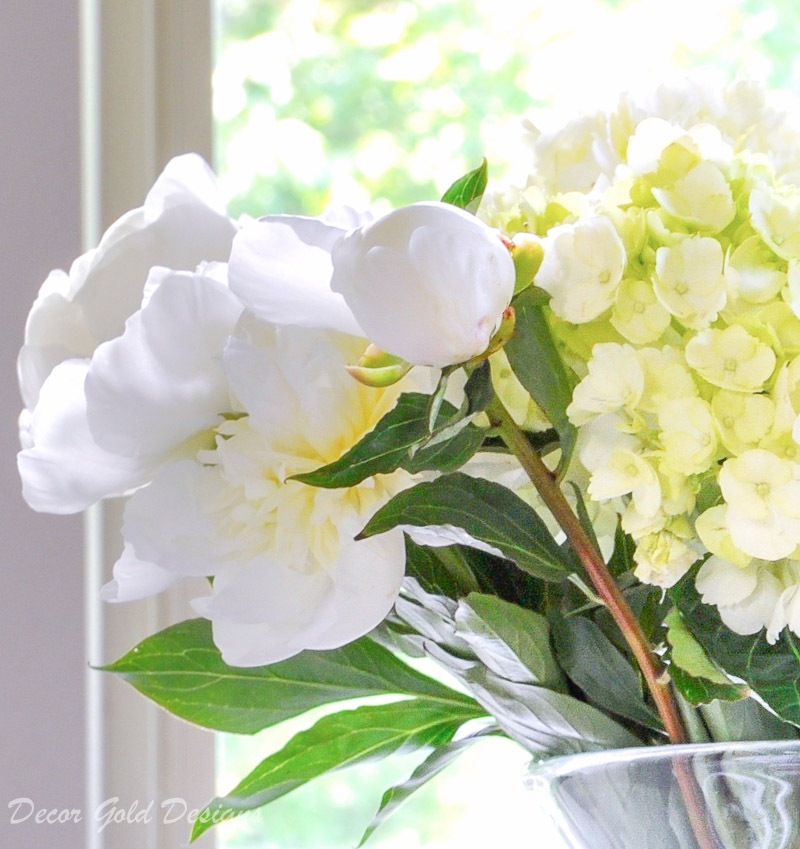 Here are my faux versions!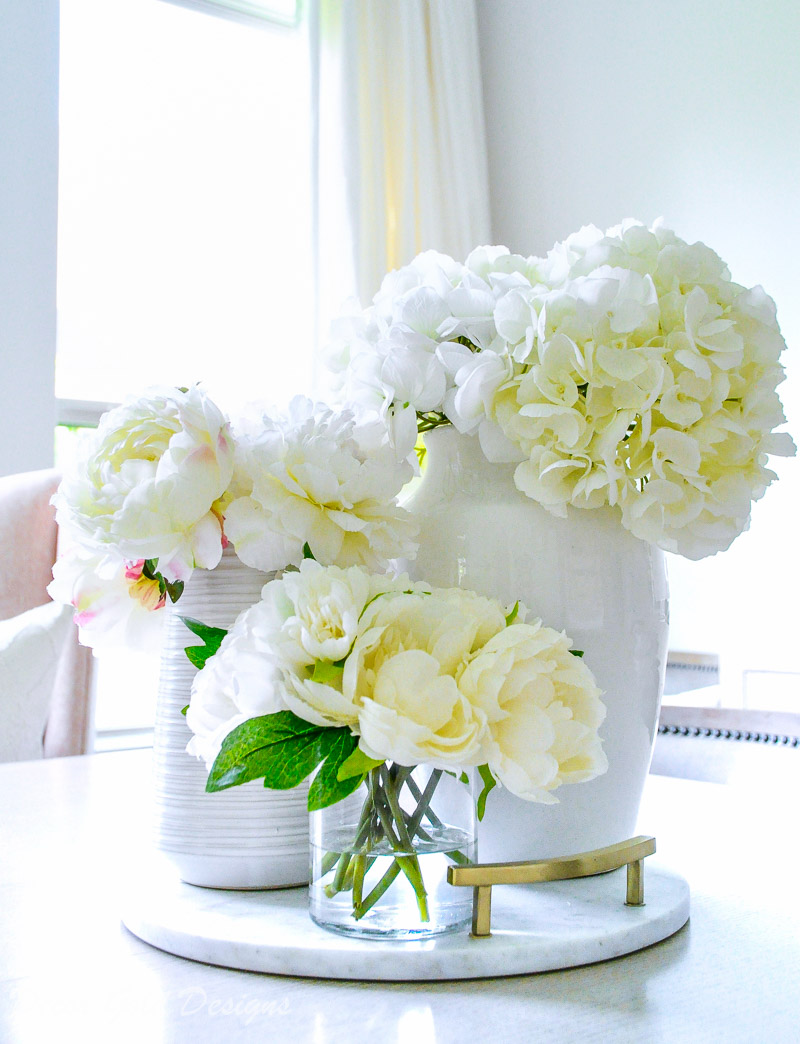 Opt for Quality
There is a huge difference in the quality levels of faux flowers. In most cases, you get what you pay for. Remember this when shopping and purchase the highest quality fauxs you can afford.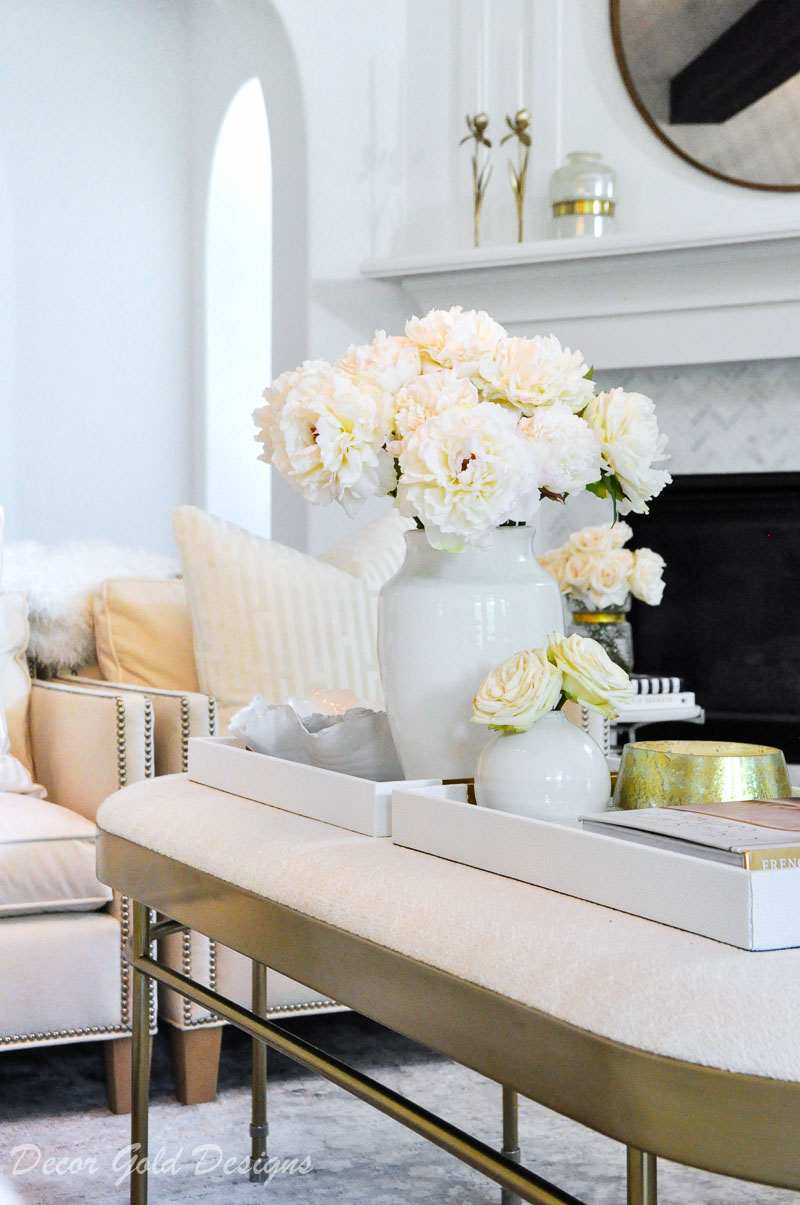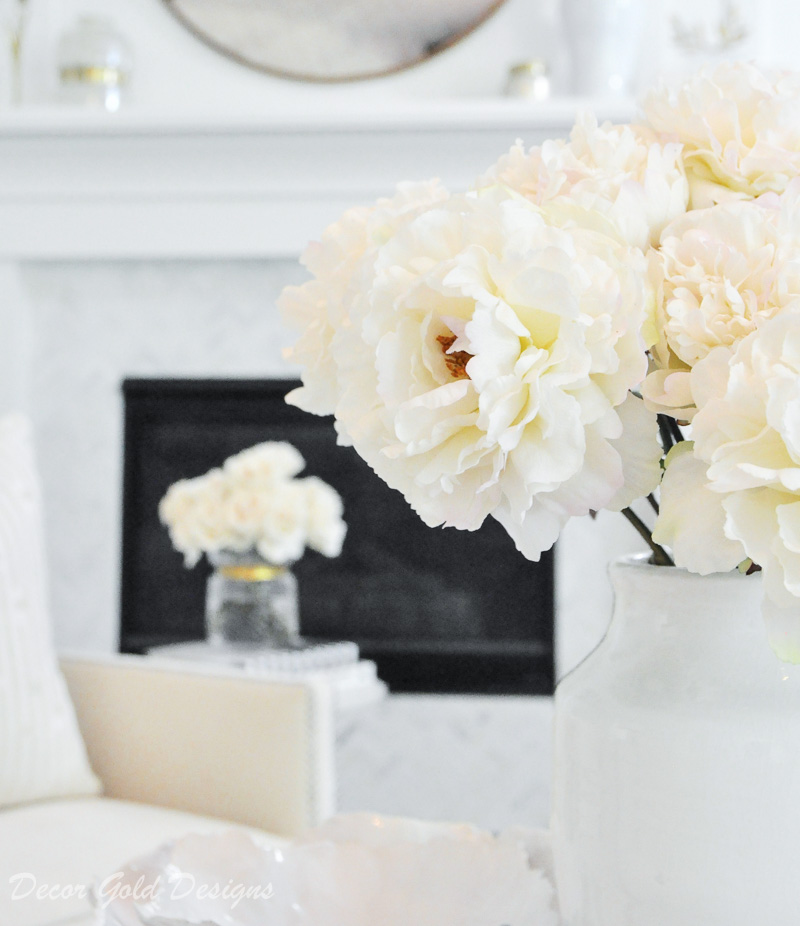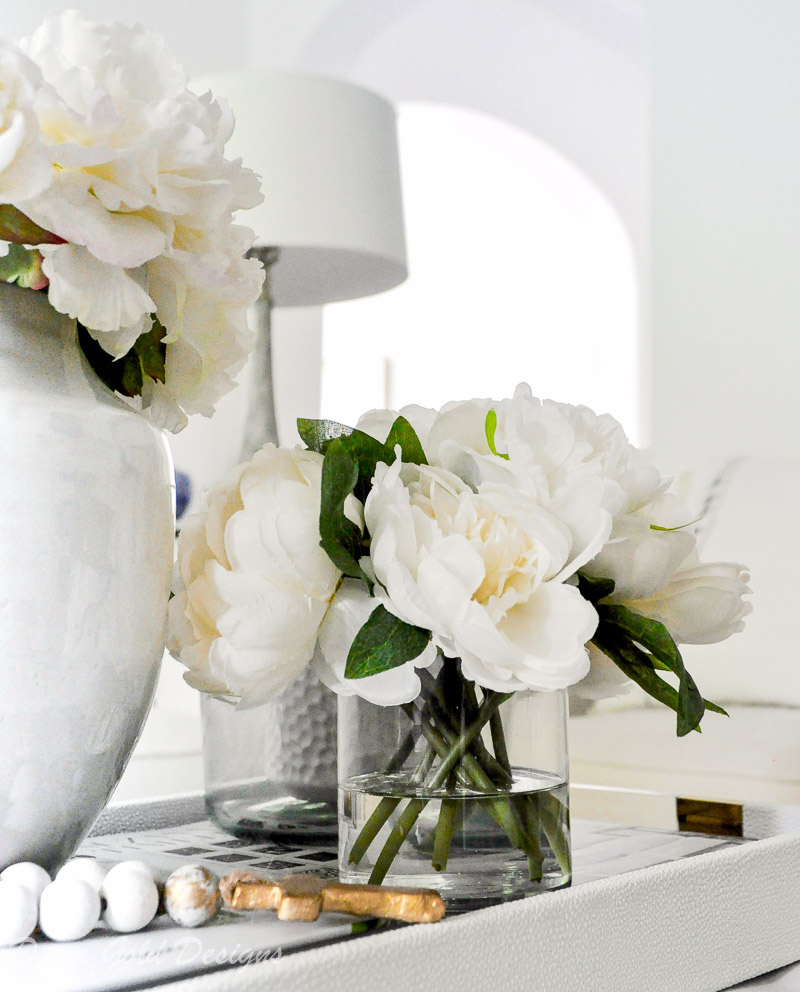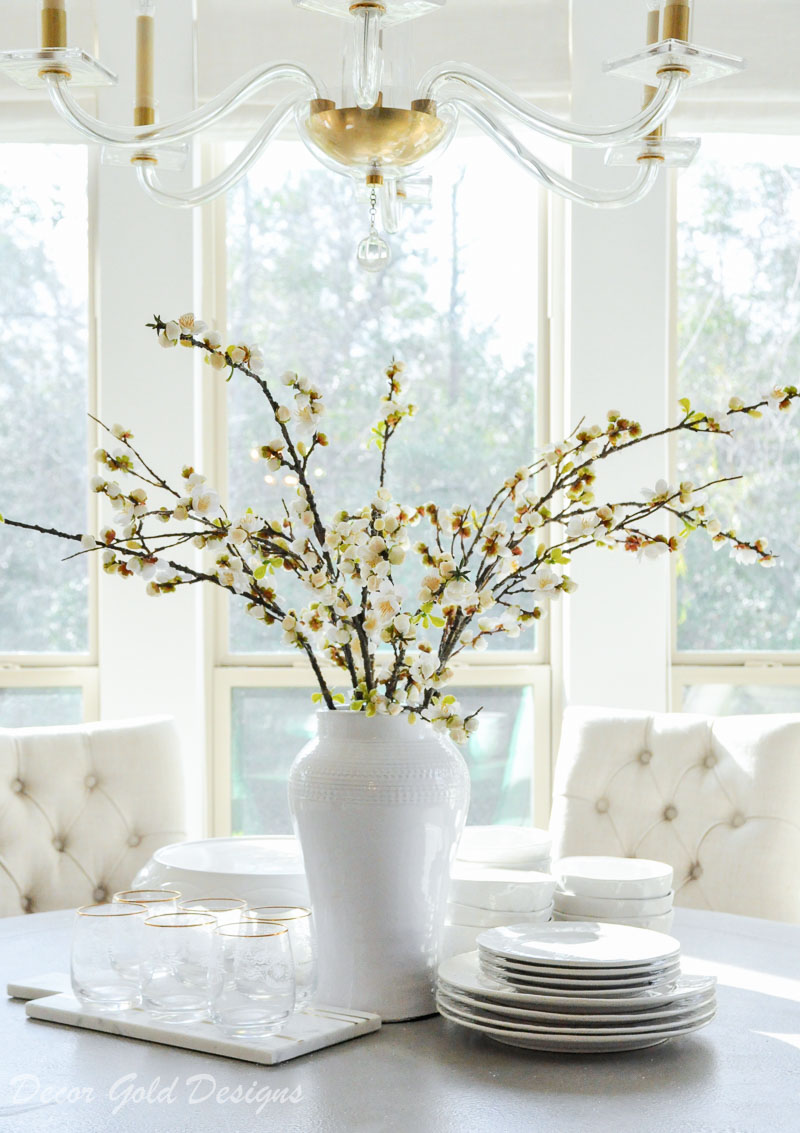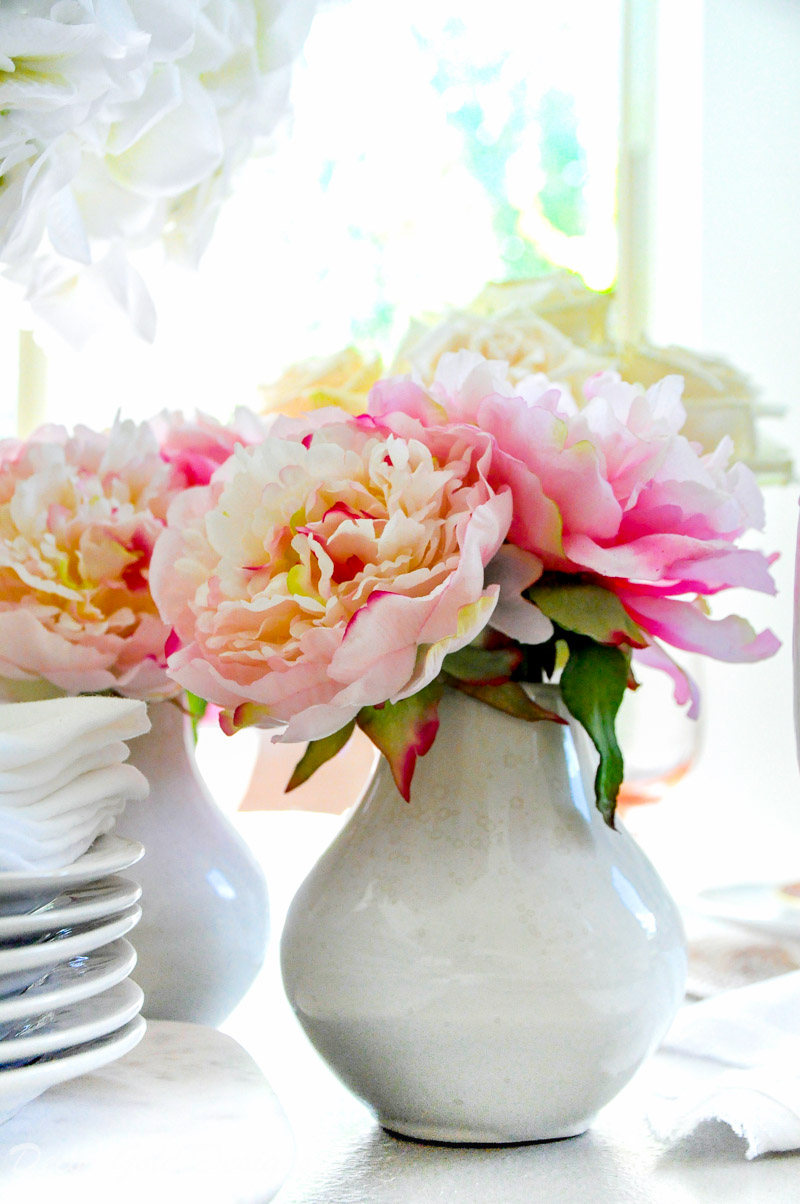 Trim as Needed
I find that the most leaves on faux stems look less real than their blossoms do. I almost always trim the leaves off of my flowers. I also trim the stems to a more manageable length when necessary.

Combine Real and Faux
Combining real and faux florals is such a great way to trick the eye! You can do so in the same space or even in the same vessel.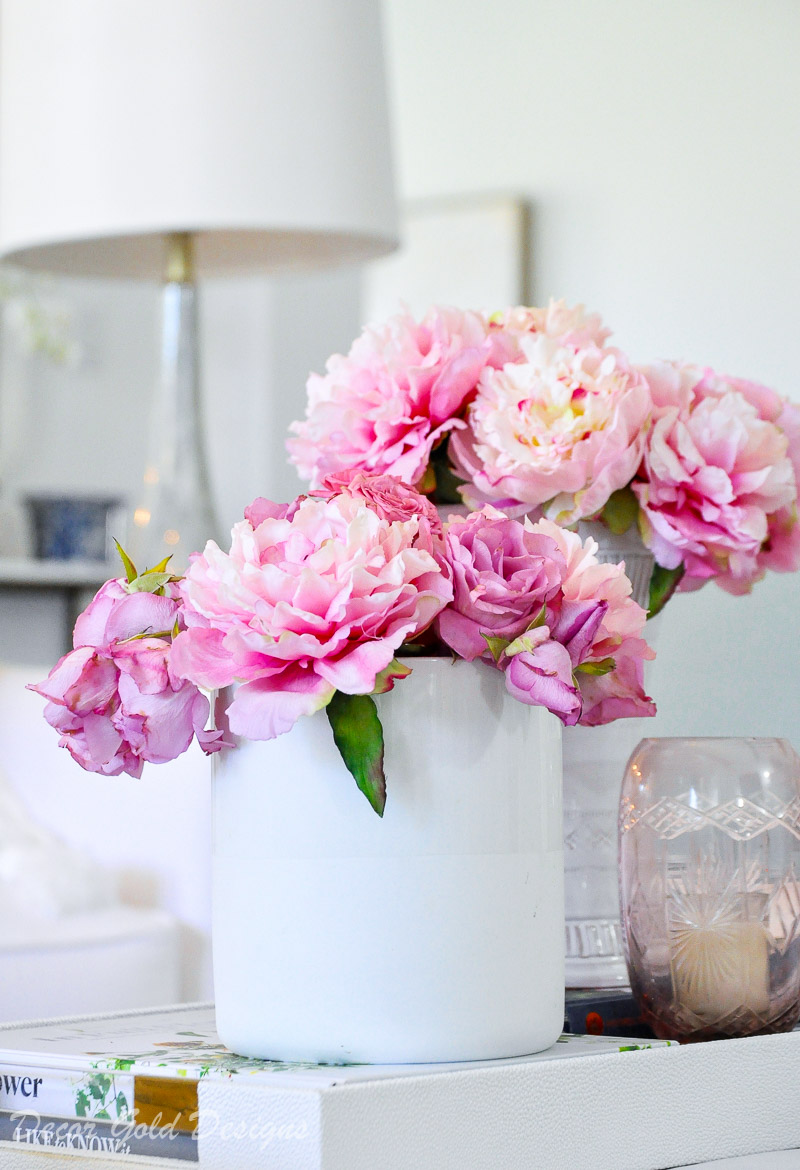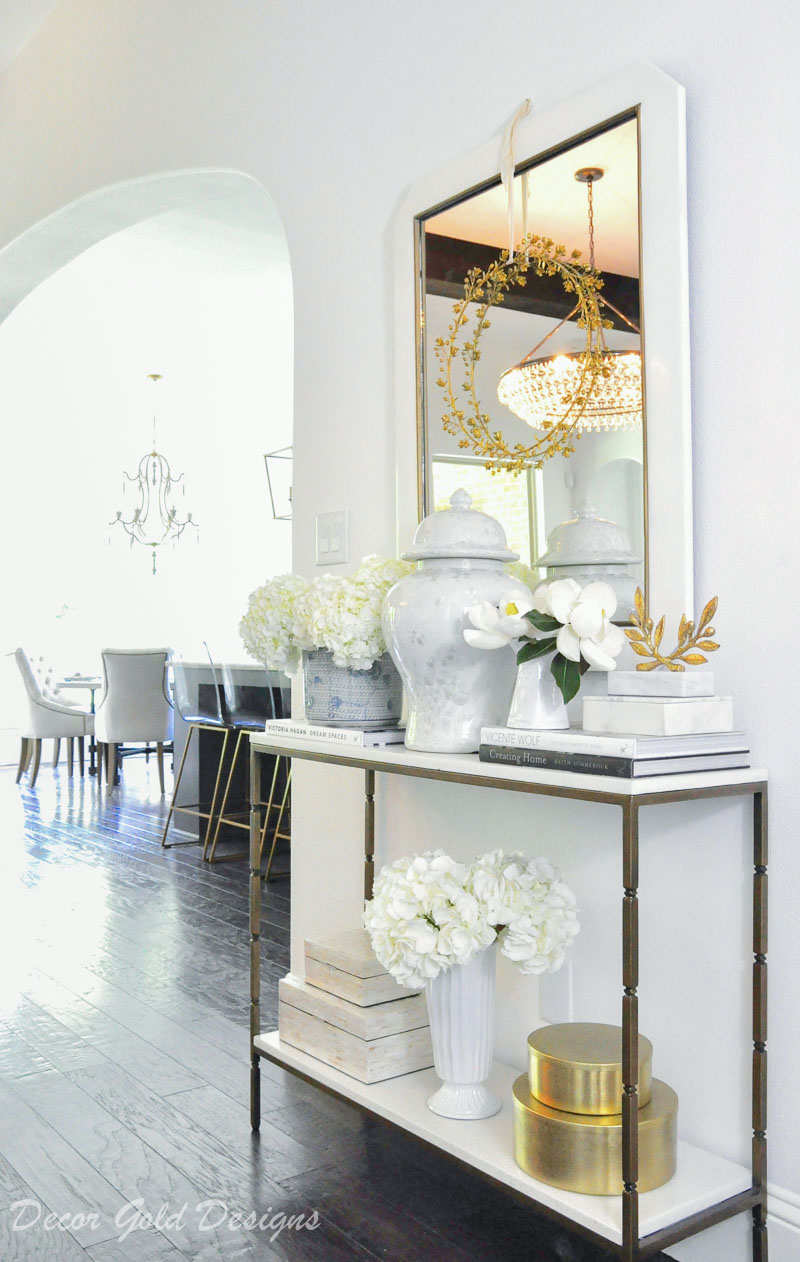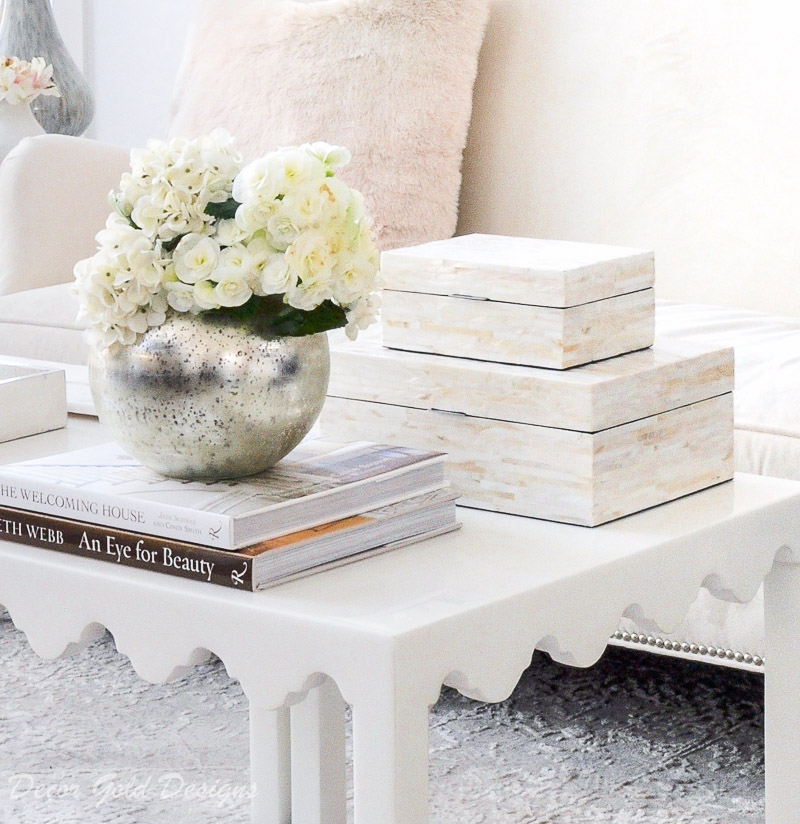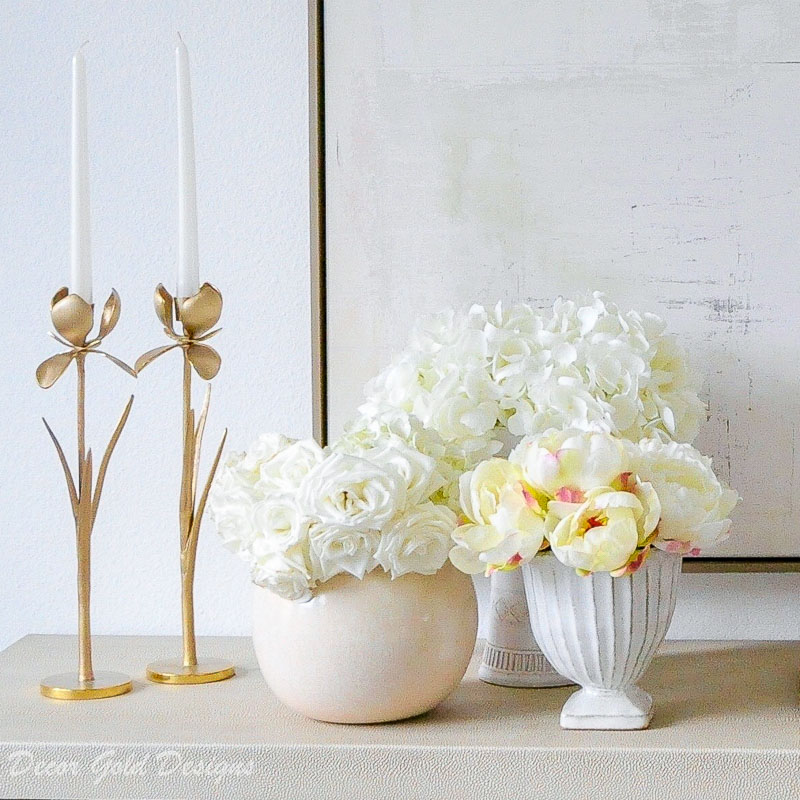 Place Them in Beautiful Vessels
This is so important. Find a pretty vases, ginger jars, or other vessels and arrange your stems in them. Don't be afraid to arrange them and rearrange them, switching them from vessel to vessel. This will keep them looking fresh.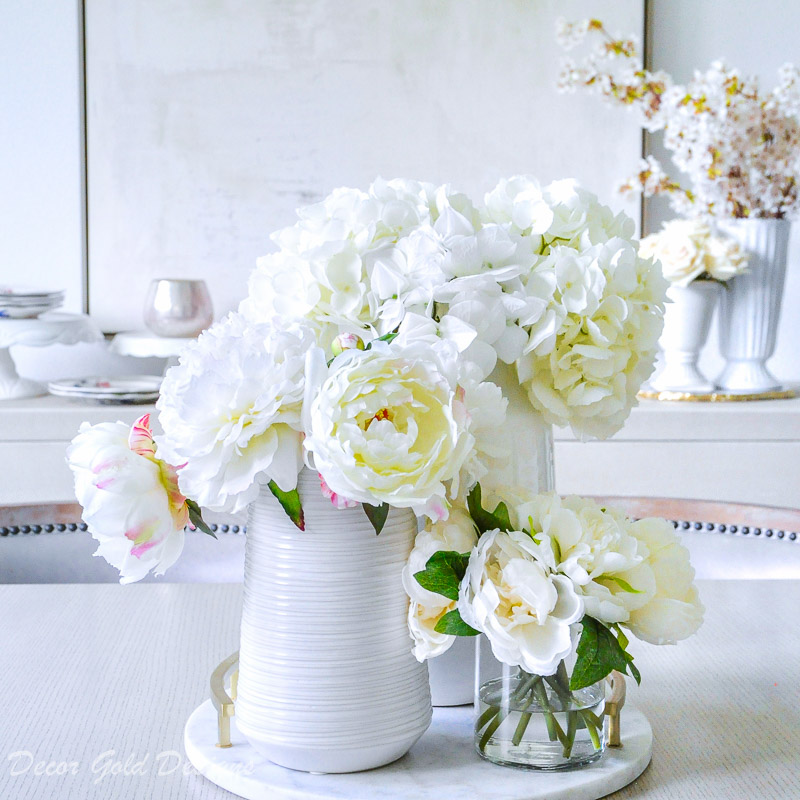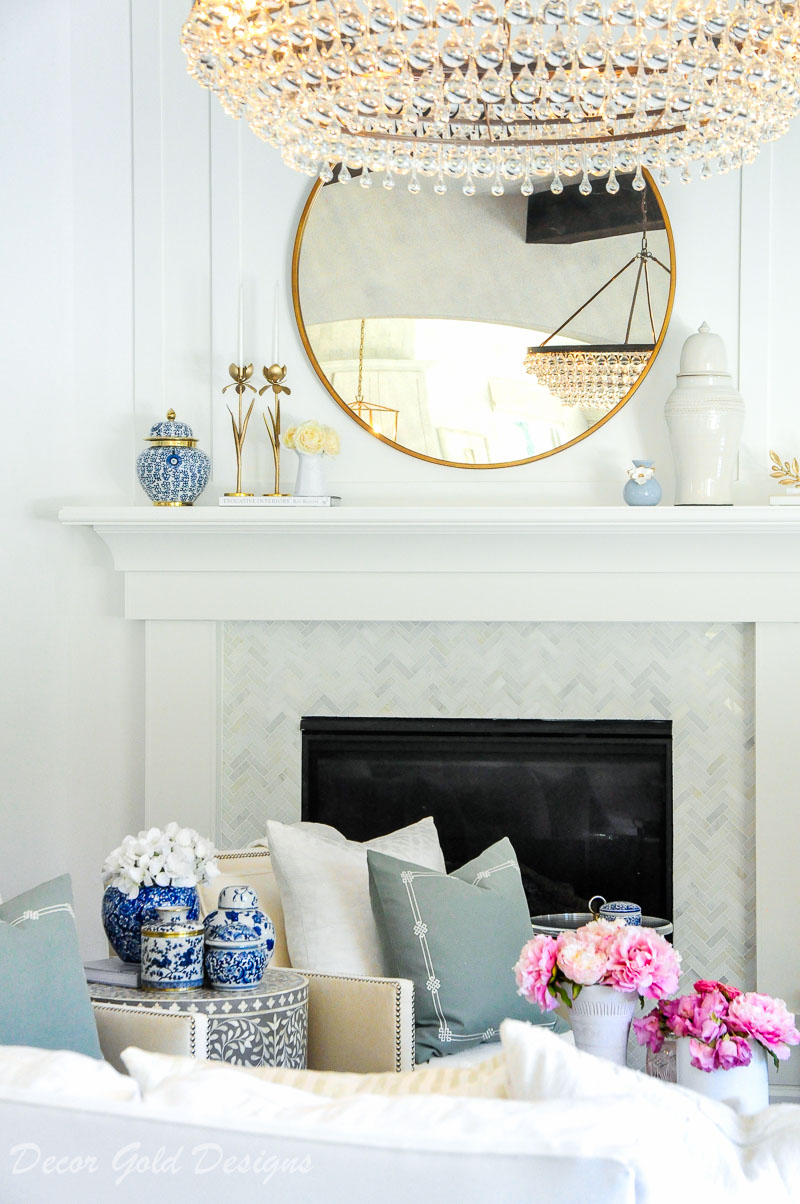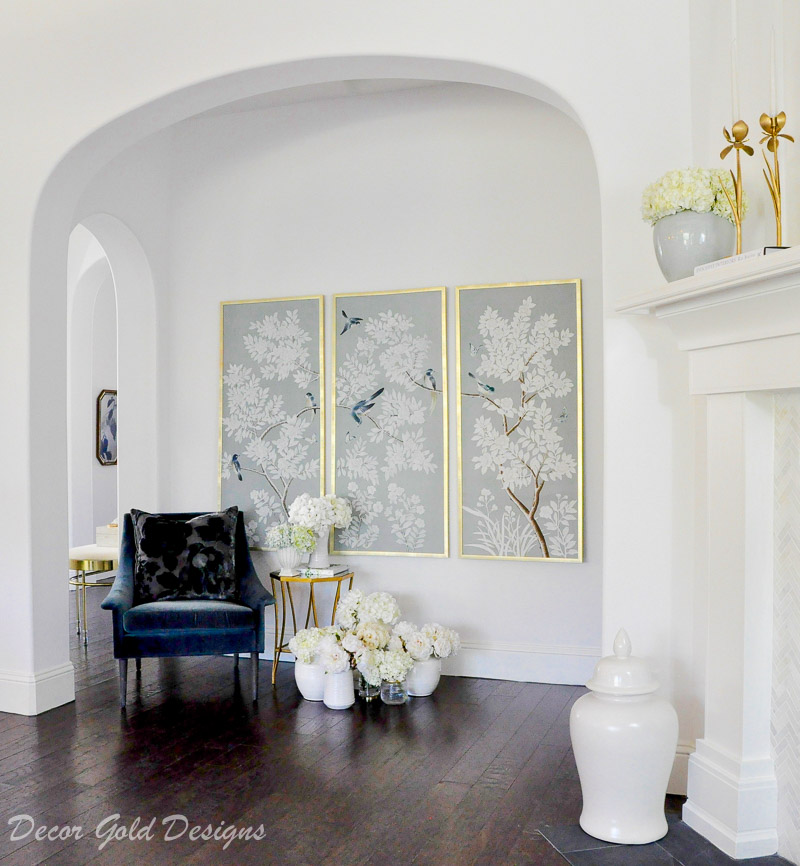 I hope you will now feel confident about using faux flowers in your home! Can't wait to hear where you add your new fauxs!
Find more of my favorite faux flowers and branches HERE!
I hope you'll stay connected…..
Click on the Image to Subscribe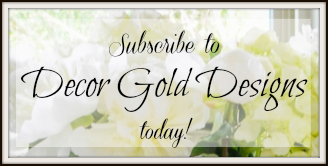 SOCIAL
Instagram | Pinterest | Facebook
Follow me on the LIKEtoKNOW.it app!

and easily come back to this post!