Hello! I'm coming to you from our master bedroom today!
Even though bedrooms are designated sleep spaces, most of us tend to spend extra time in our bedroom interiors. We think of our bedrooms more as retreats than just spaces to lay our heads. I believe this is the reason I get so many questions about our master bedroom!
The current look is a transition between our old style and our new style. After updated most of the other spaces in our home, I wanted to give this space a brighter, more transitional look.
I've gathered the most frequently asked questions and answers and plan to share them here with you!
Now for our Top 12 master bedroom questions and answers!
* This post contains affiliate links. You can read our full disclosure here.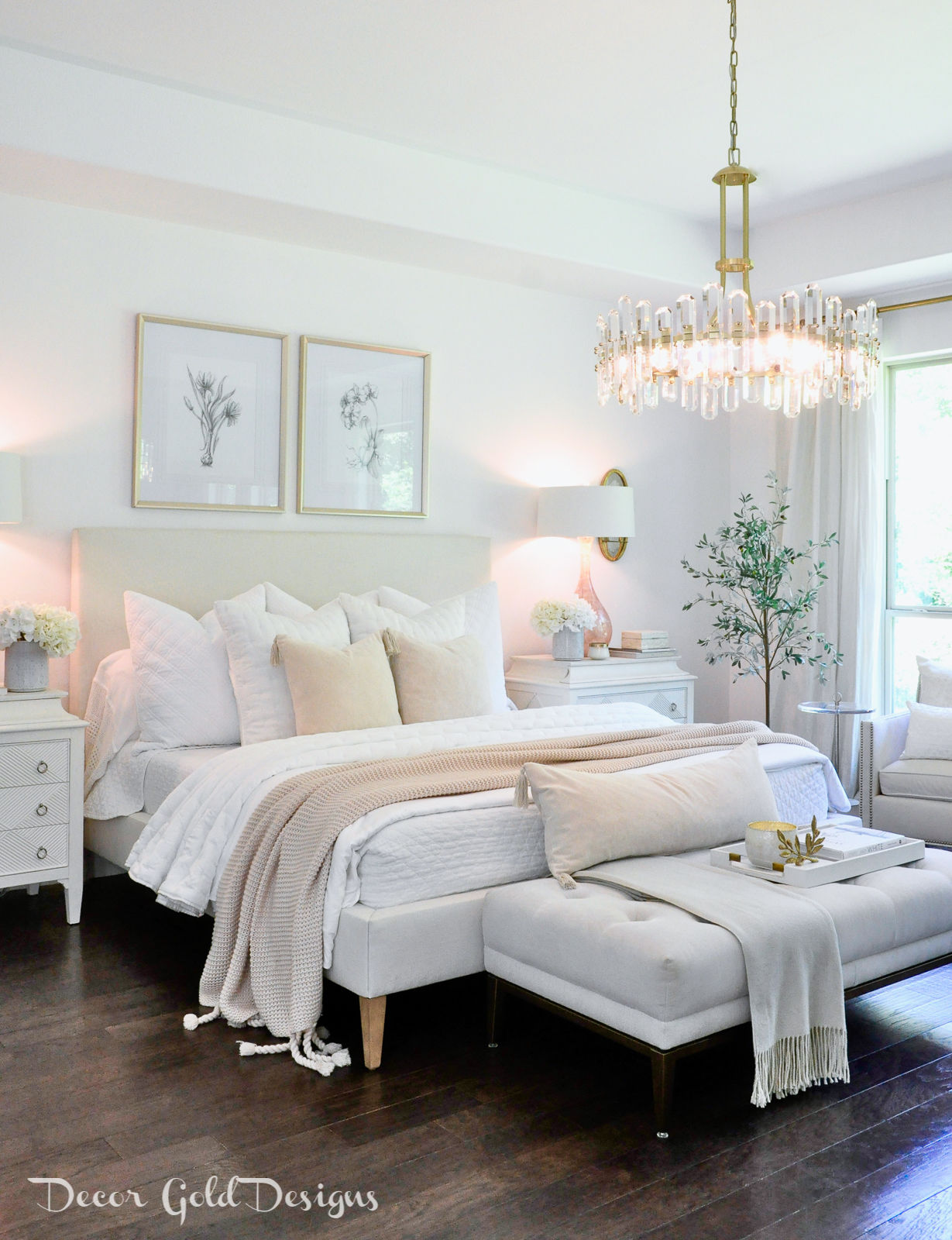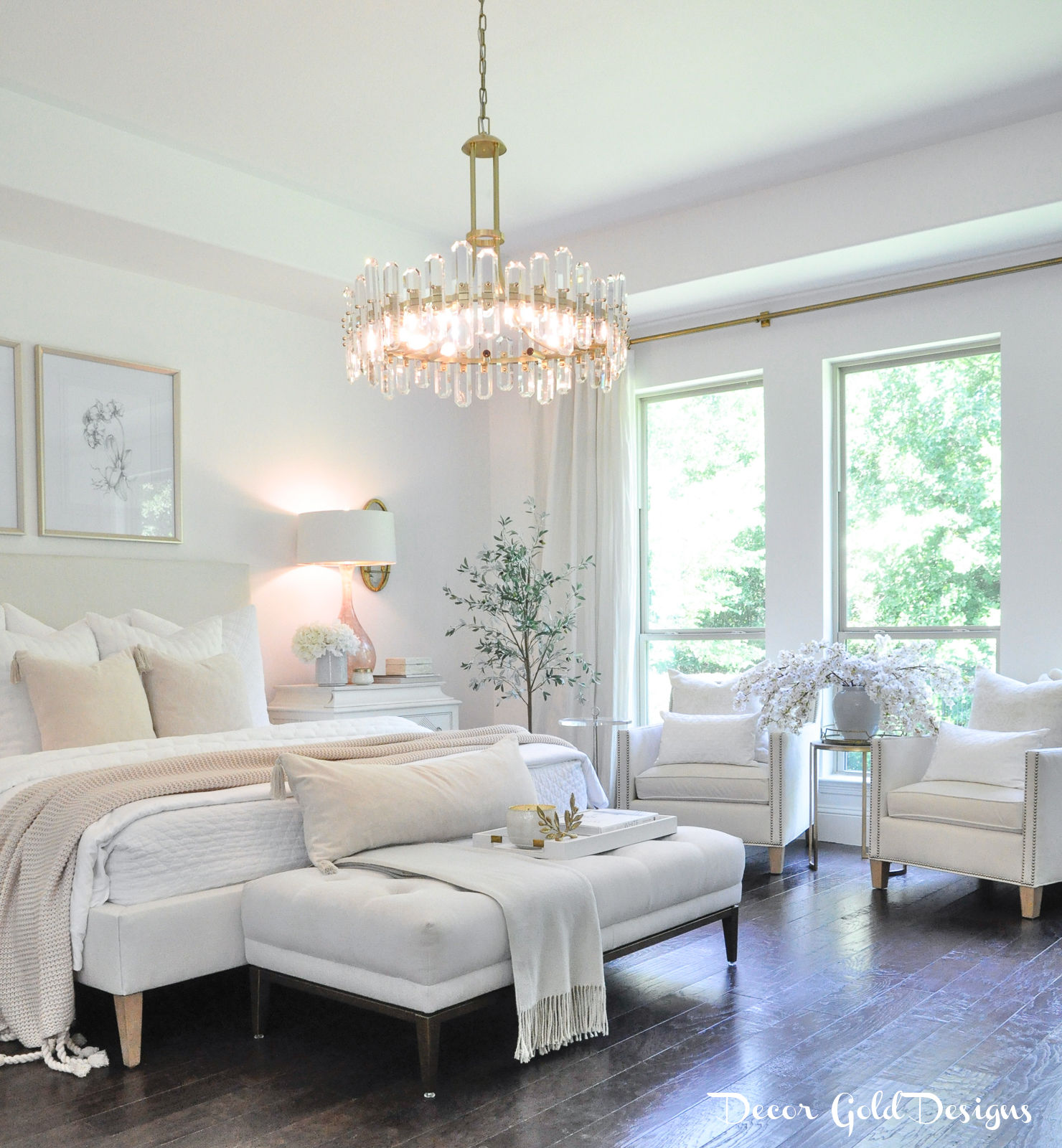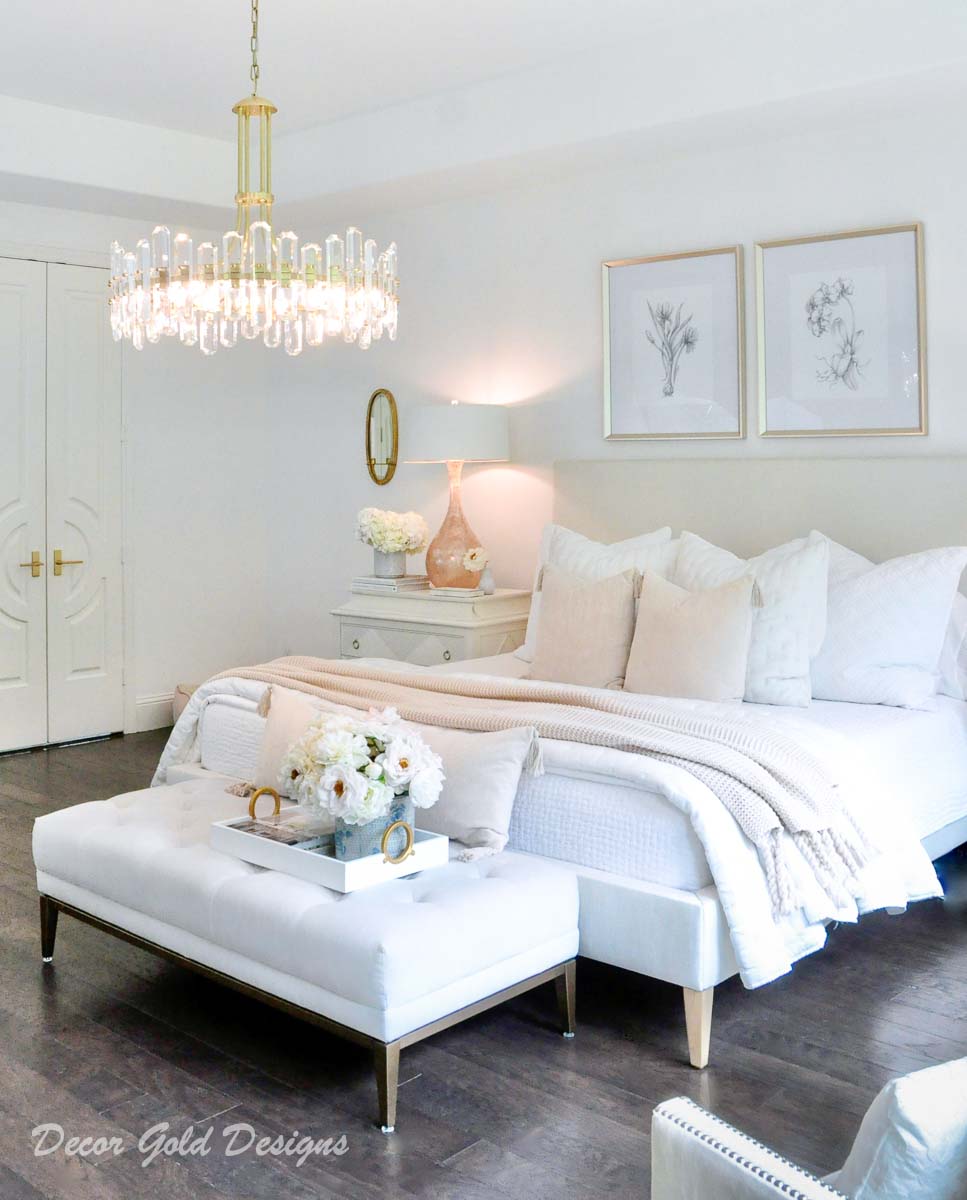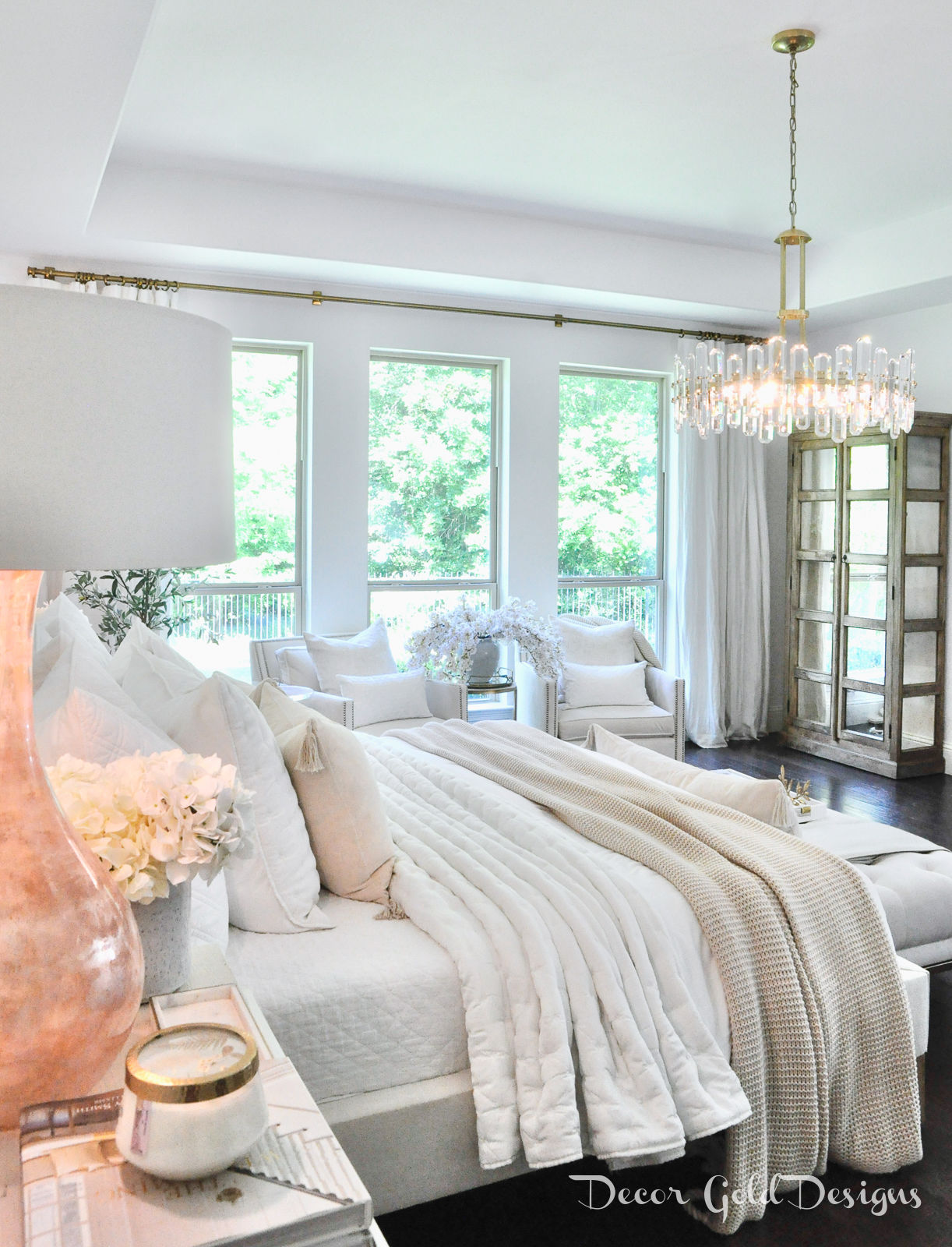 Master Bedroom Question 1:
Can you share the steps to make your bed?
I seriously love talking about bed making and bedding and I often share step by step instructions in my Instagram Stories. This styled bed prompted more requests than ever, so I wanted to be sure to share it here on my blog too.
There are multiple ways to style a bed. I try to make sure that the finished look is cozy, layered, and inviting. This particular look is one of my all-time favorites. The steps to recreate it are below.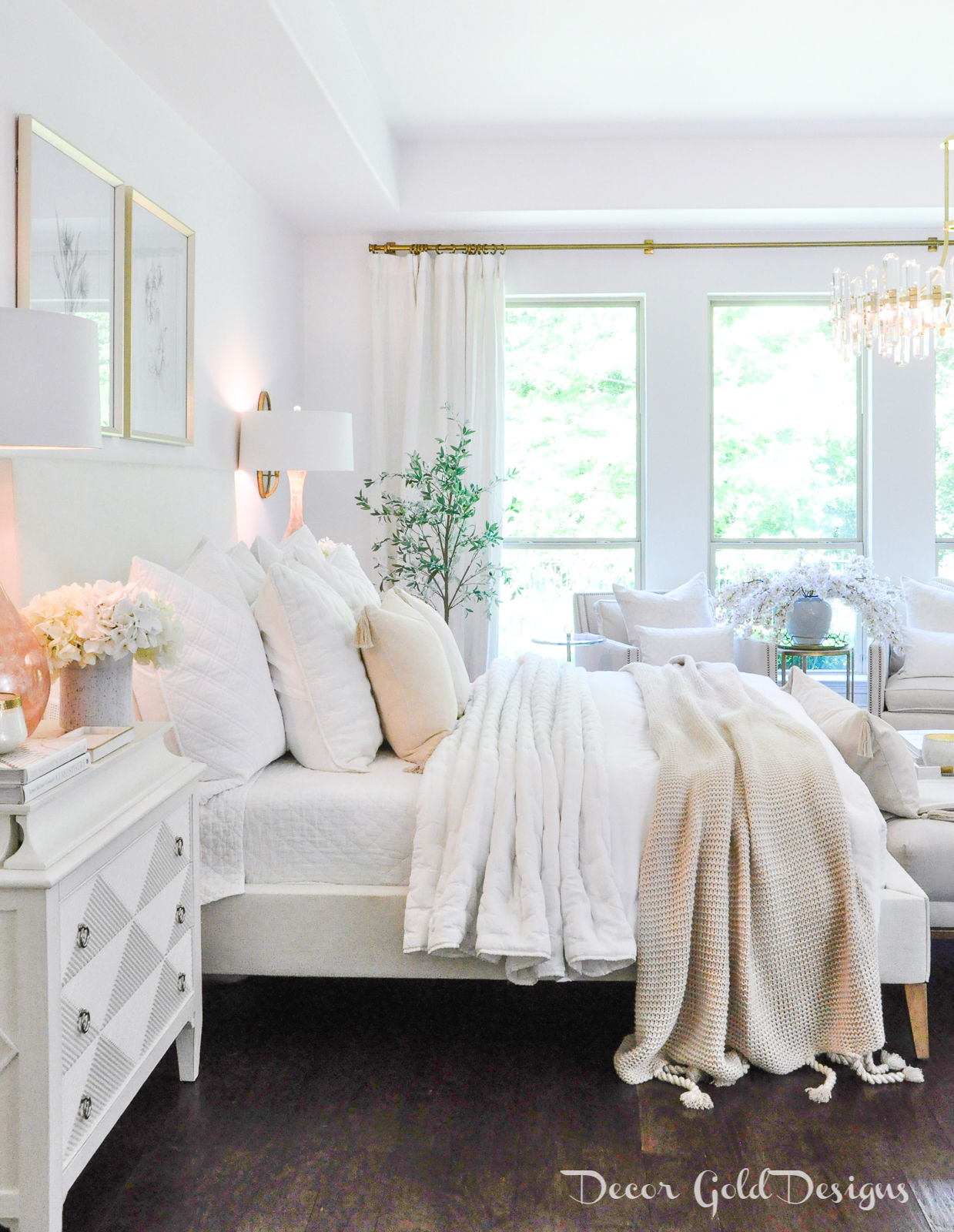 Master Bedroom Question 2:
What size pillows do you use?
For this look, I used the following (from back to front):
2 king-size pillows
3 euro shams, 28″ x 28″
2 euro shams, 26″ x 26″
2 decorative throw pillows, 20″ x 20″
1 decorative lumbar pillow (on our bench), 14″ x 40″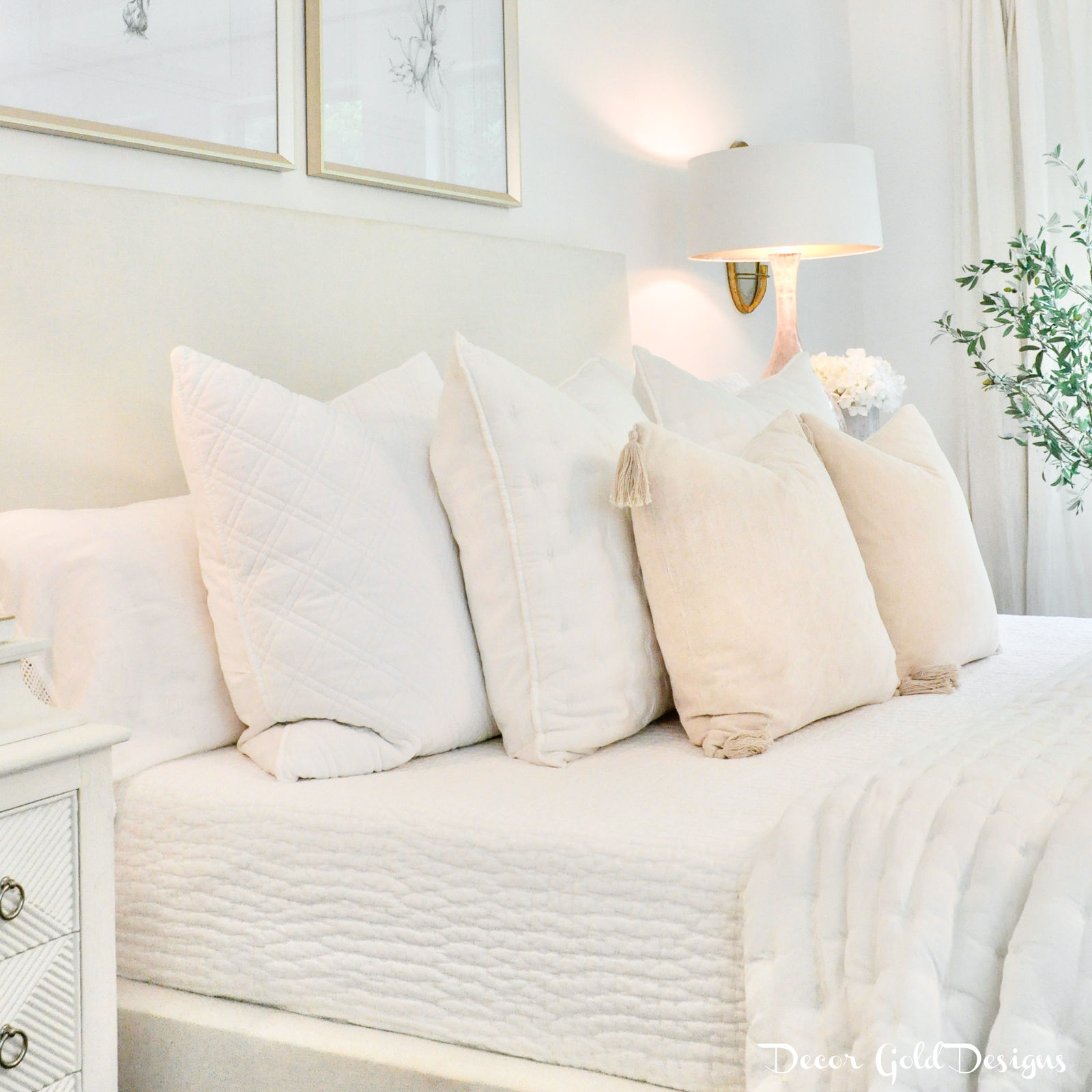 Master Bedroom Question 3:
Where do you find your pillow inserts?
Before I answer this, I think it is important to mention that I always purchase inserts that are 2″ larger than the dimensions of my pillow covers and shams. The size is as important as the source if you want full-looking pillows!
Find my favorite pillow inserts below.

Master Bedroom Question 4:
Where are your sleeping pillows?
We most frequently keep our sleeping pillows behind our decorative pillows. I like to sleep on a fairly flat pillow, which is easy to hide. If you sleep on a fluffy pillow, simply place it on your bed first, then the 3 euros and follow the rest of the steps above, skipping the the king shams.
Master Bedroom Question 5:
Where do you store your pillows overnight?
We neatly stack them on our chairs or bench (similar).
The space between our chairs and the side our our bed is about 36″, which is a good amount of space to walk between the two. If you have 36″ + the depth of your a chair, it is nice to add a sitting area like this.
A bench at the foot of your bed is also nice. Ours is from our living room. If you have the space, a love seat is very nice here as well. You can see that look here.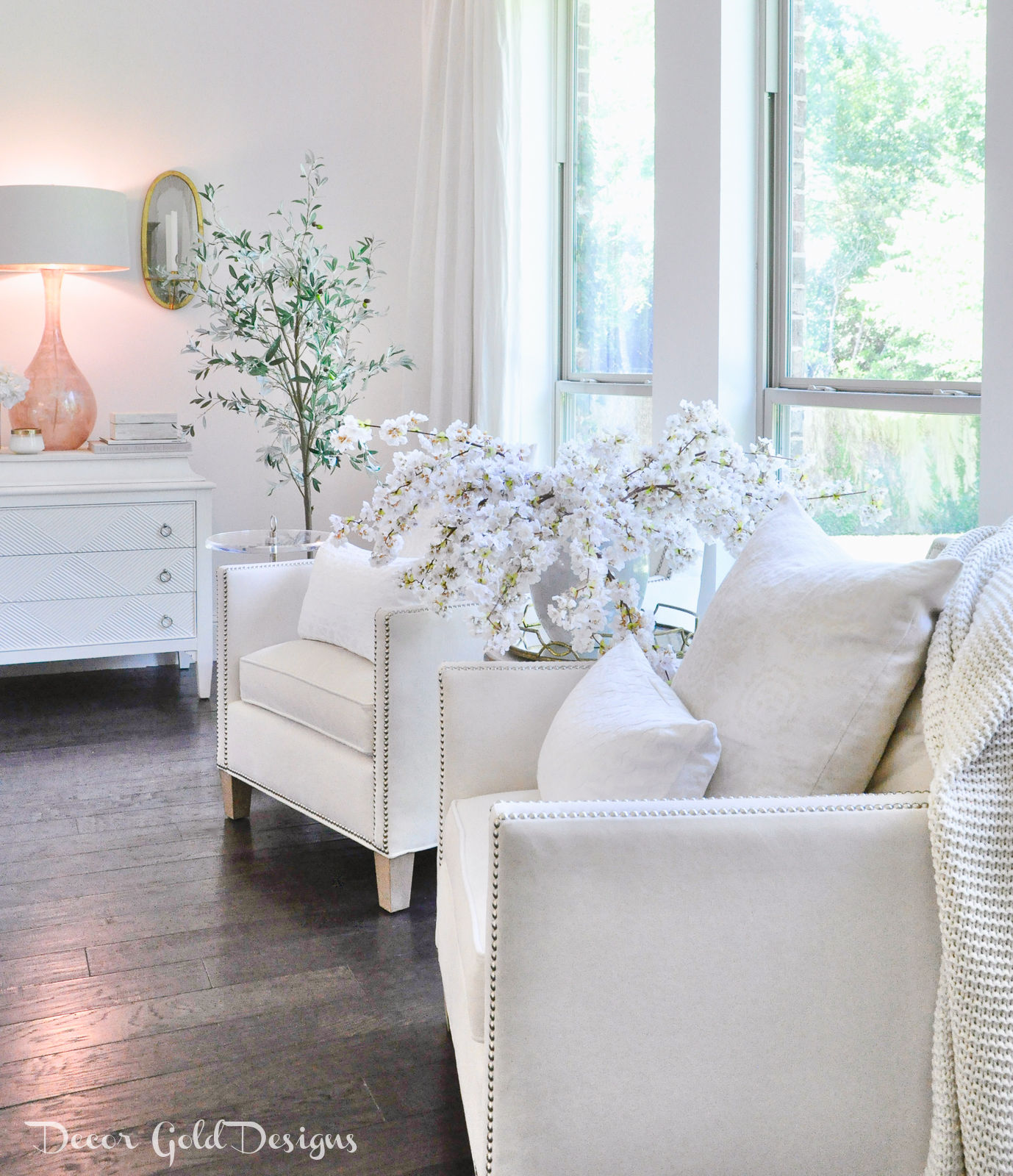 Master Bedroom Question 6:
Do you like your nightstands?
Yes, I love our nightstands! They are beautifully designed and provide plenty of extra storage. They're actually borrowed from our guest bedroom. I hope to return them to that space soon and I love that they work in both spaces!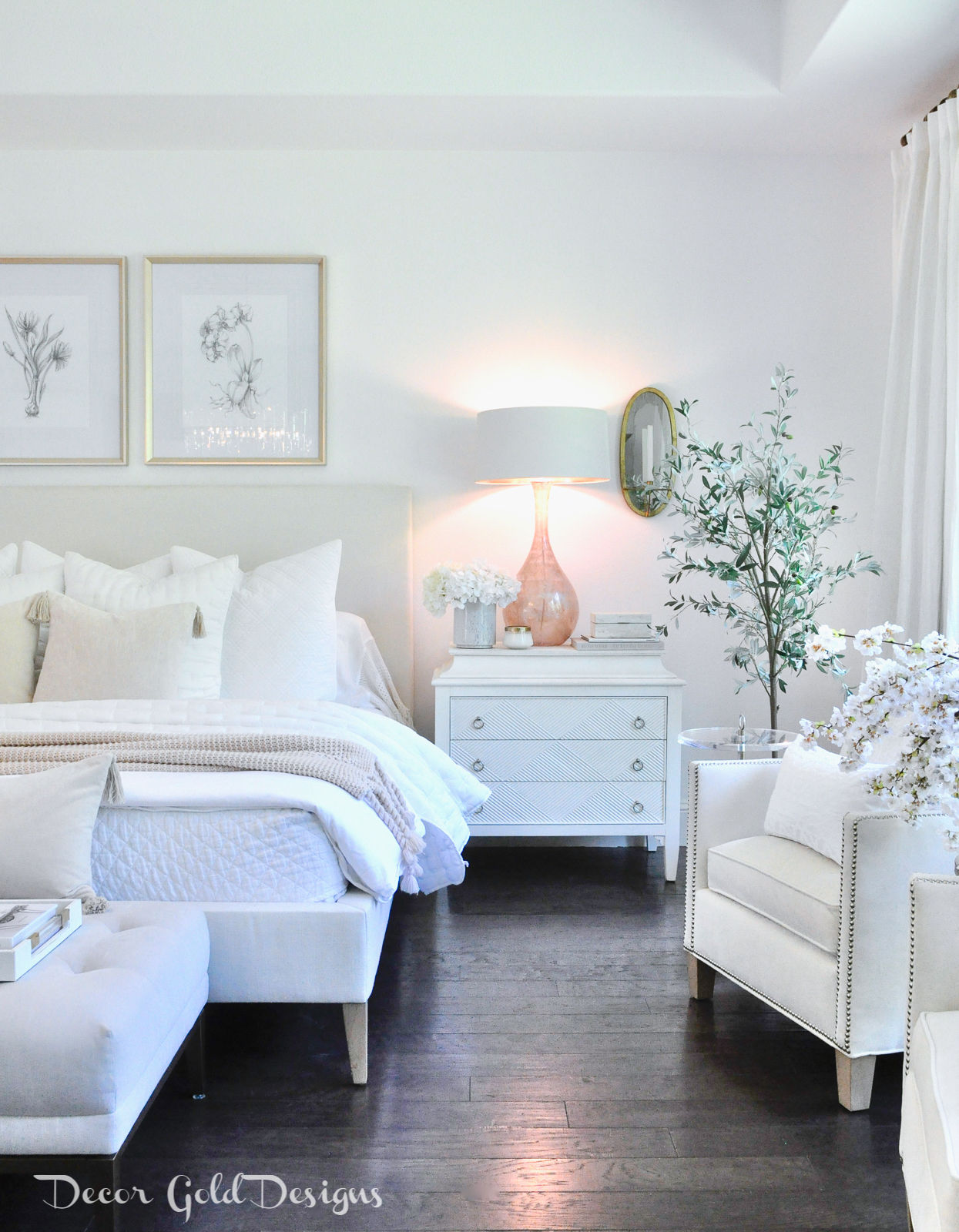 Master Bedroom Question 7:
Do you have a dresser?
We do! It is a great transitional piece that pairs well with our nightstands. Unfortunately, it seems to be discontinued, but I've included a few options below and I'll watch for it to come back.
We also have a builtin dresser in our closet.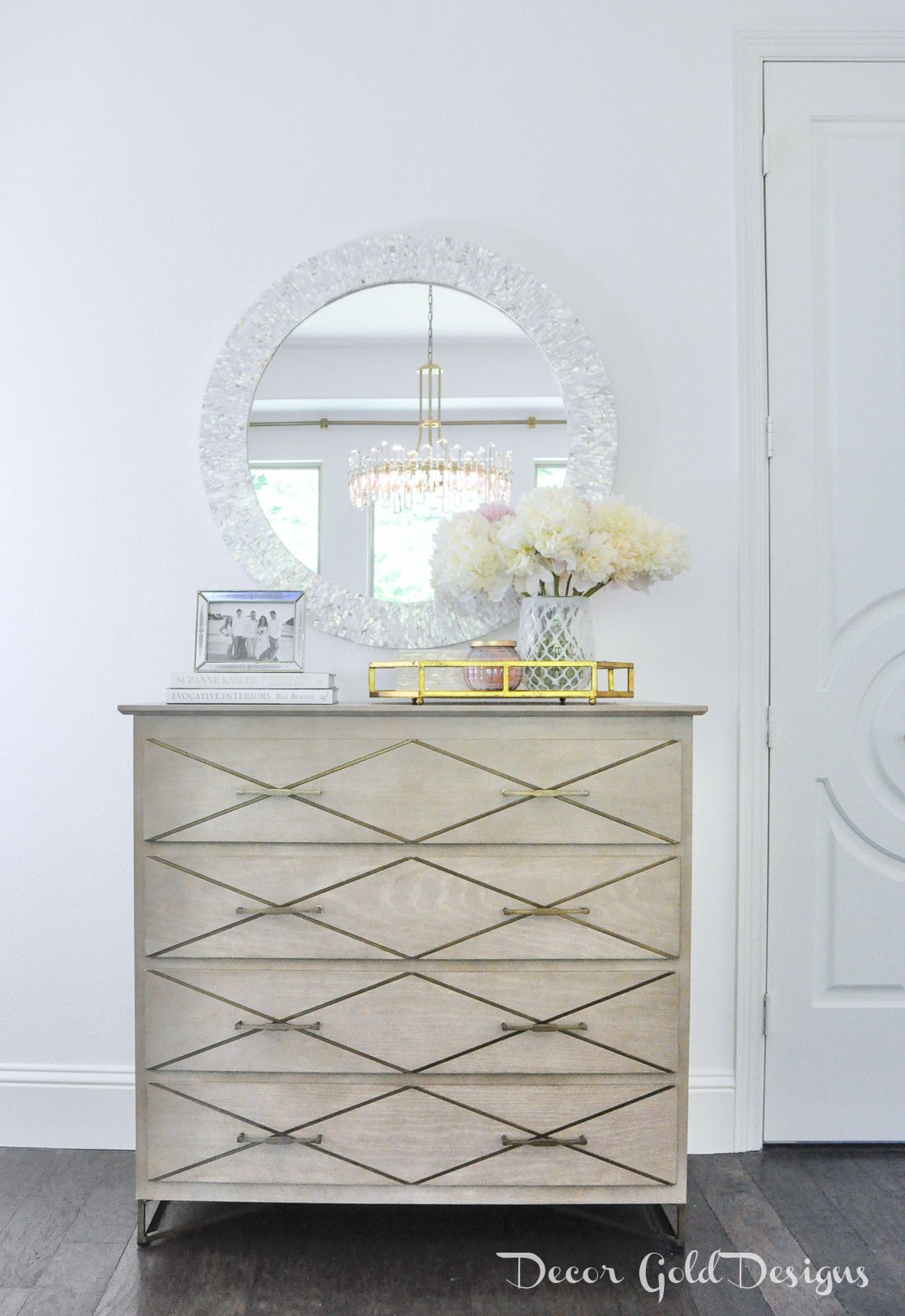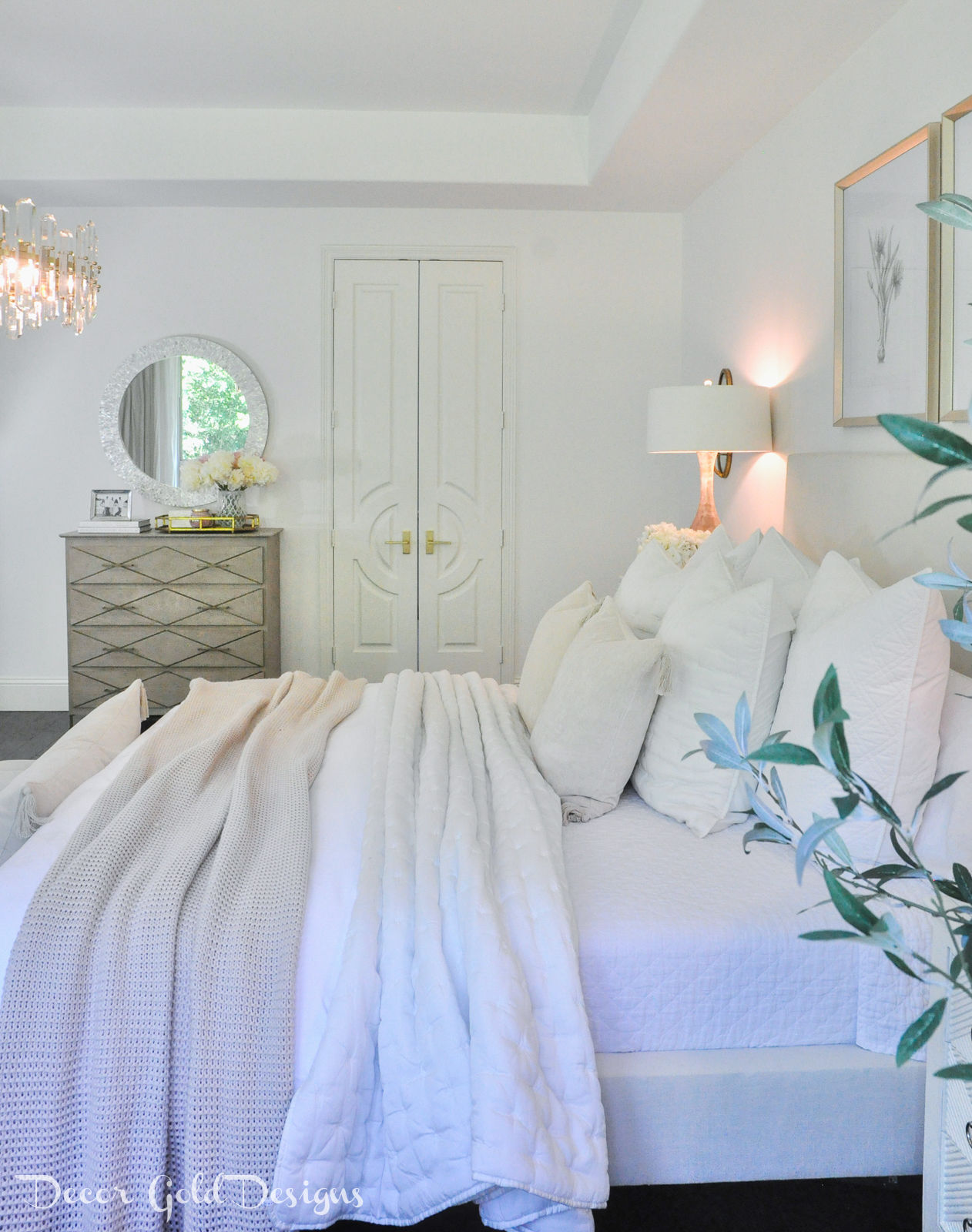 Master Bedroom Question 8:
Why don't you have a rug?
Great question! We had a rug, but planned to change it when we last refreshed this space and gave away our old one. I picked one out and it was supposed to take 14 weeks to arrive. A number of weeks went by and I reached out to the brand multiple times with no response. Luckily, I wasn't out any money, I just ended up without a rug.
I will add a rug when I next update this space.
Some of My Favorite Rugs

Master Bedroom Question 9:
How high off the floor is your chandelier?
The bottom of our chandelier is approximately 78″ above the floor. It hangs over the end of our bed and our bench, so there is no risk of anyone bumping into it, but I still like it at this height. The width is 31″.
Also, the art above the headboard has a champagne-colored frame. It is a great size for a space like this. Each piece is 28″ x 32″. Even better, the set of 2 is very reasonably priced!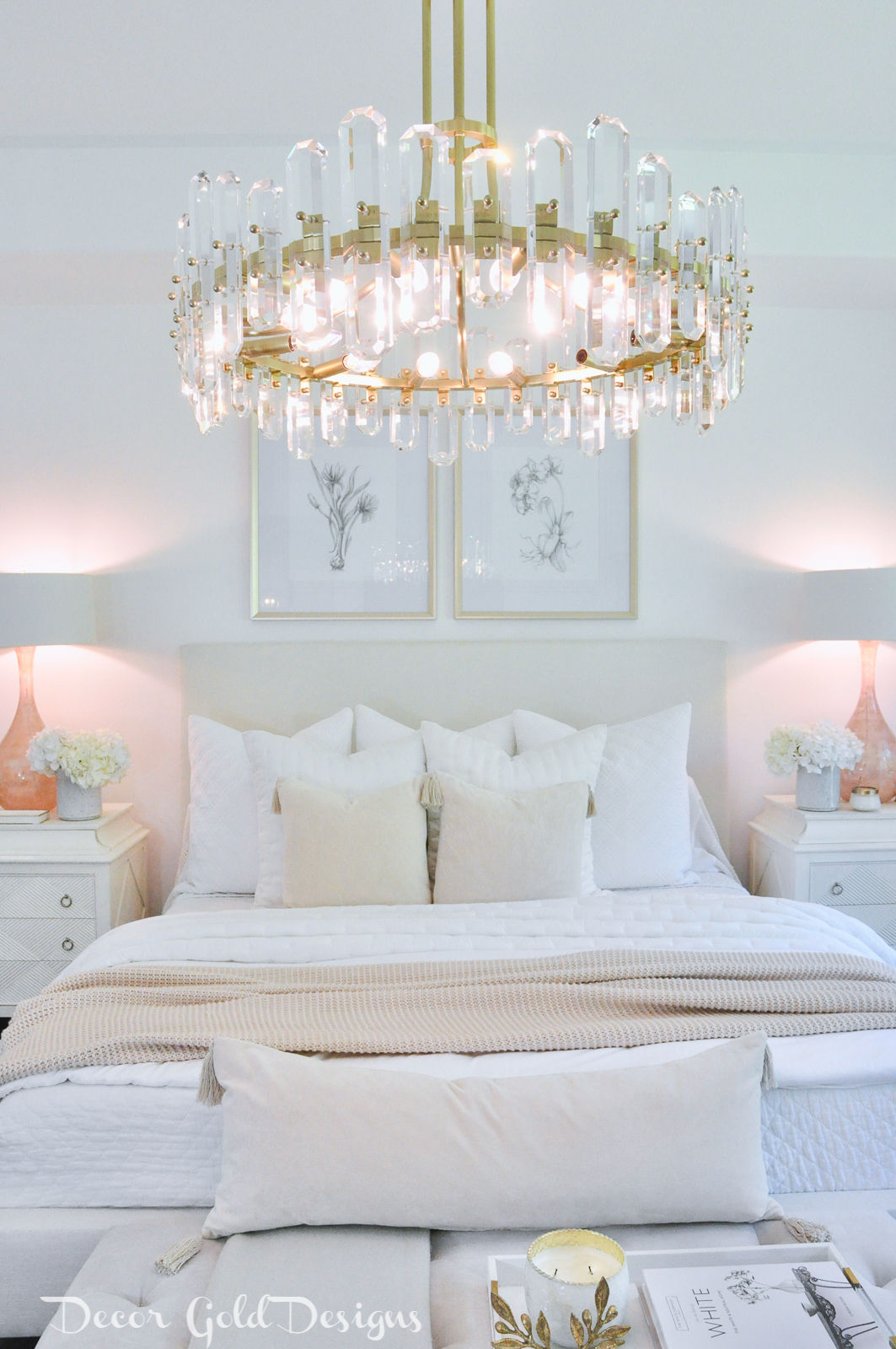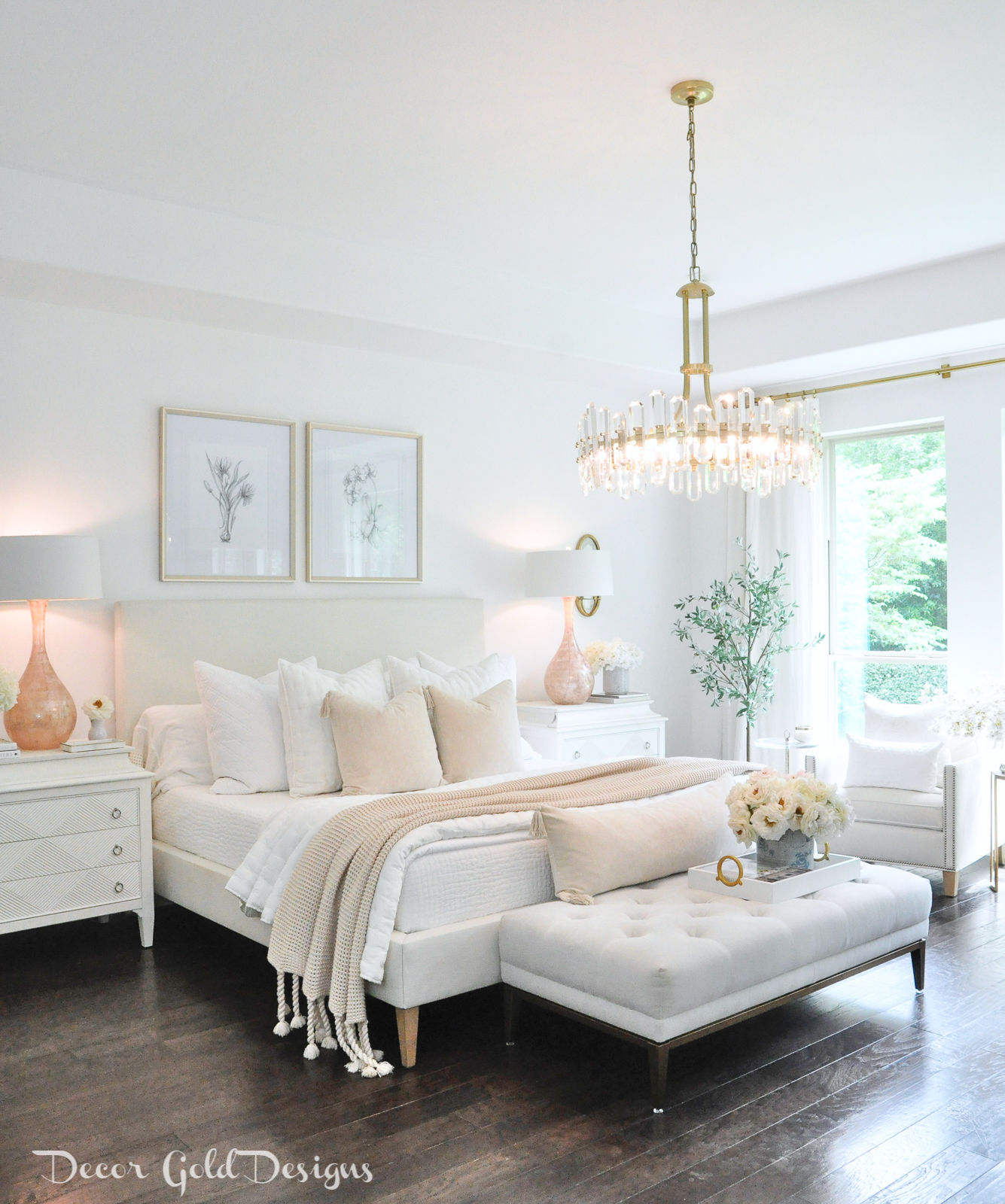 Master Bedroom Question 10:
What color are your walls?
Our walls are Chantilly Lace by Benjamin Moore. I chose to paint our walls matte white because I wanted our home to be brighter than it was with the previous taupe-colored paint. White is also timeless and photographs beautifully, which is helpful in my line of work.
The moulding is the same color in a satin finish.
Master Bedroom Question 11:
Where did you get your curtain rod?
Because our window wall is so long, we had to have our rod custom made for the space. I have added similar options for you below.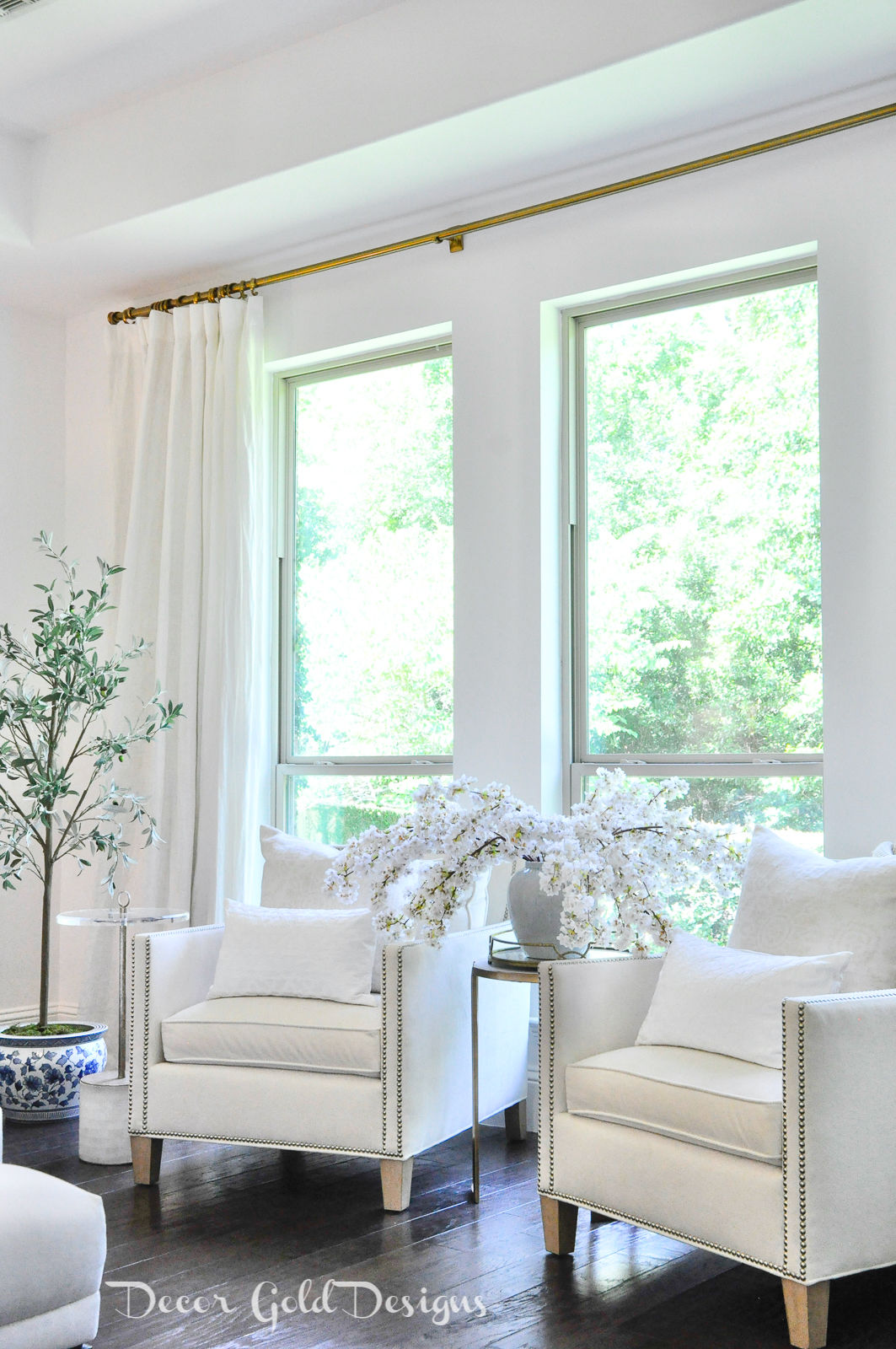 Master Bedroom Question 12:
How do you get your spouse to buy into this color palette?
Luckily, having a predominantly white bedroom allows me to easily switch my accent color. In addition to this color scheme, recently I styled this room with pale blue accents and in all white too.
This is a great question though and it is occasionally asked when our bedroom was styled with blush accents.
I would never decorate our bedroom in a way that Tony disliked. I asked him to share his thoughts below.
TONY: In a word, TRUST! I trust Jennifer in all facets of our home's decor. I've mentioned this story before, but it should be shared again. When she took on the "one room challenge" for the first time several years ago, she showed me the big flower mural of wallpaper. I thought "really???" Then, once the room was completed and I saw how everyone responded to it and how it came together, I knew right then that she understood far more in the interior design/color scheme world than I ever would. Since then, I simply trust every single vision and selection Jennifer makes for our home. Whether the accent color is blush or blue, her selections always seem to be spot on. I literally rubber-stamp every single selection she makes these days.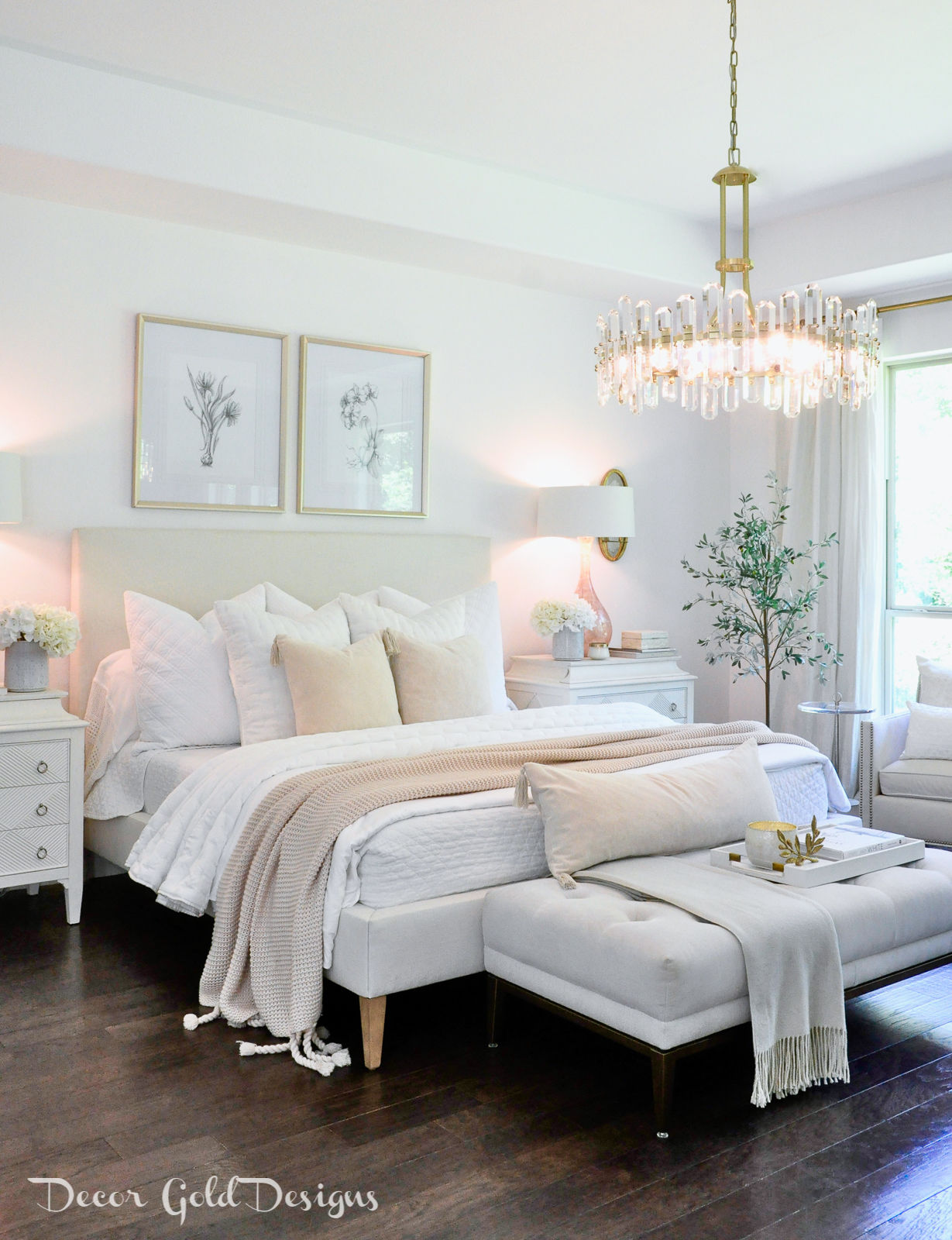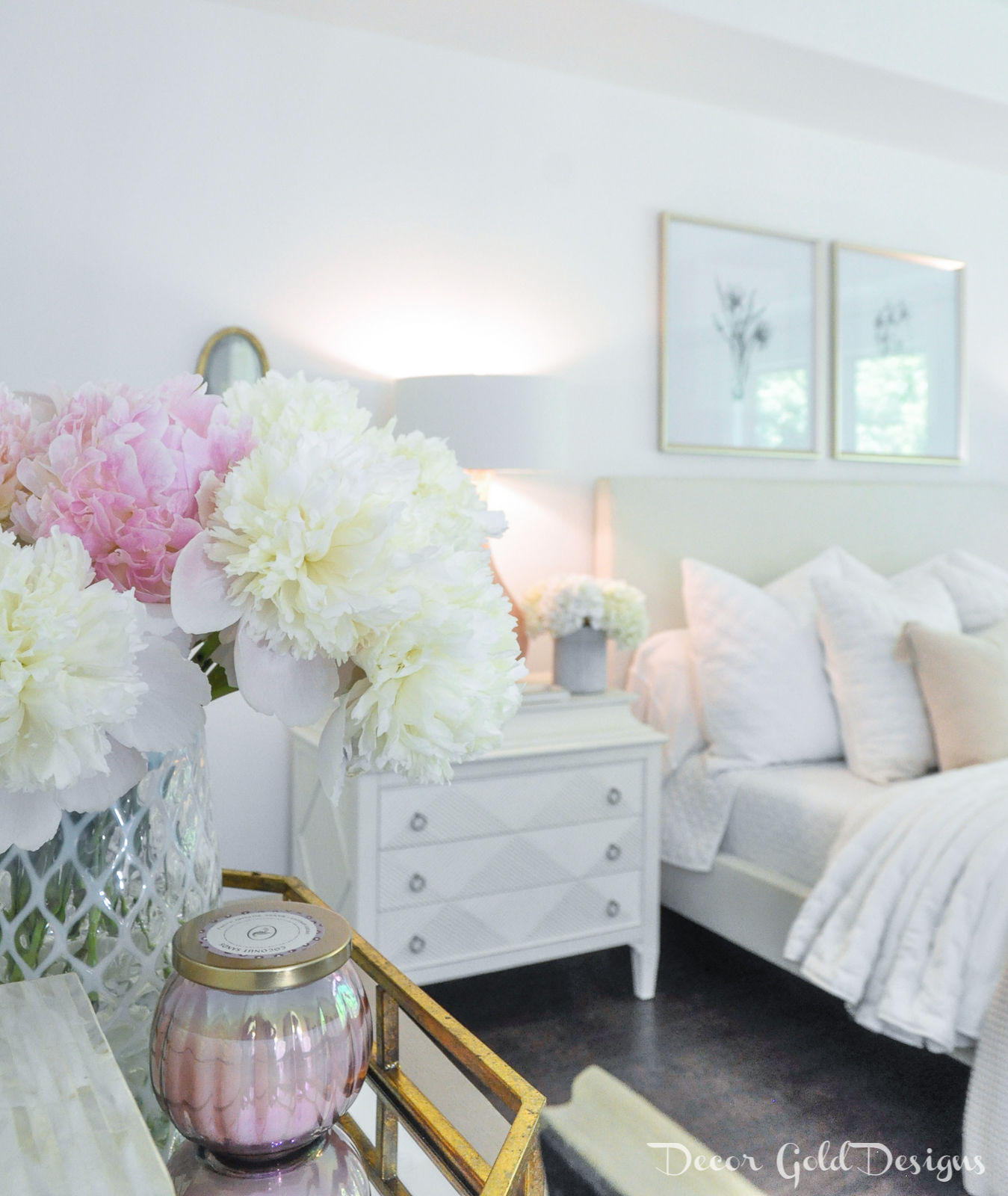 There were additional questions, but I didn't want this post to be too long. Some of you asked about nightstand styling and lamp selection. I'll do my best to cover those topics in future posts! If you asked how I keep my bedding clean with golden retrievers, you can find all of my secrets here! The bed is linked here. For more details, read this post!
All of that said, if I didn't answer your question, feel free to comment below or send an email to me! I LOVE to hear from you and answer as many questions and messages as possible!
Lastly, and this is so exciting to share….this room is getting a beautiful update that I think you will LOVE. Much of what is currently in here is "borrowed" from other spaces in our home, just waiting for a more intentional design with shade of whites and soft colors that is just for this space. Be sure to subscribe to our newsletter so you won't miss it!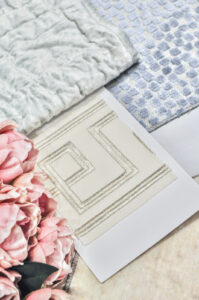 I hope you'll stay connected!
Click on the Image to Subscribe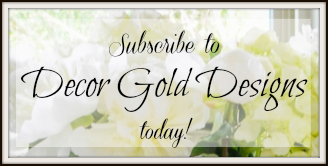 SOCIAL
Instagram | Pinterest | Facebook
Follow me on the LIKEtoKNOW.it app!