I can't believe I have never shared my entertaining closet with you all! I love this space so much because it helps me stay organized and creative!
It is actually a space that almost didn't happen. While reviewing the floor plan of our home before construction, I noticed a "dead space" in the middle. After chatting with our builder, Tony and I decided to use the space for a walk-in storage closet. Not yet knowing what we would store in it, we had our builder simply add open shelves to the side and back wall for us.
At first the closet was kind of a catch-all. I always had some decorative items in it, but in the beginning, most were seasonal. I also stored candles, pet supplies, sewing supplies, and other random items inside.
A few years ago, I realized I could turn this space into a closet for extra decorative items and entertaining pieces. Then last winter, we had it painted white and I completely reorganized it.
It is so nice to be able to see all of the items I have stored in here at once.
Now, please join me for a tour of my entertaining closet!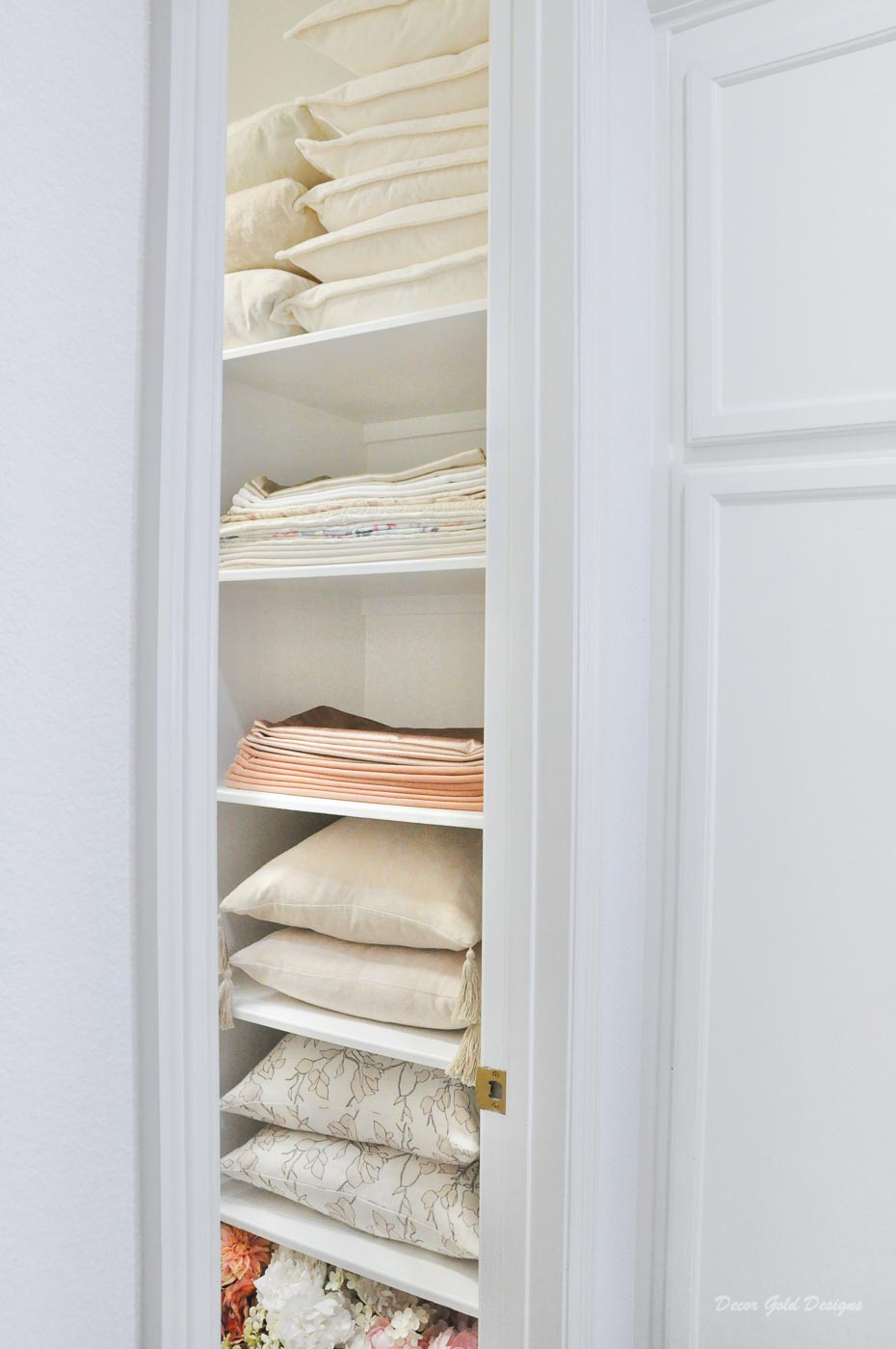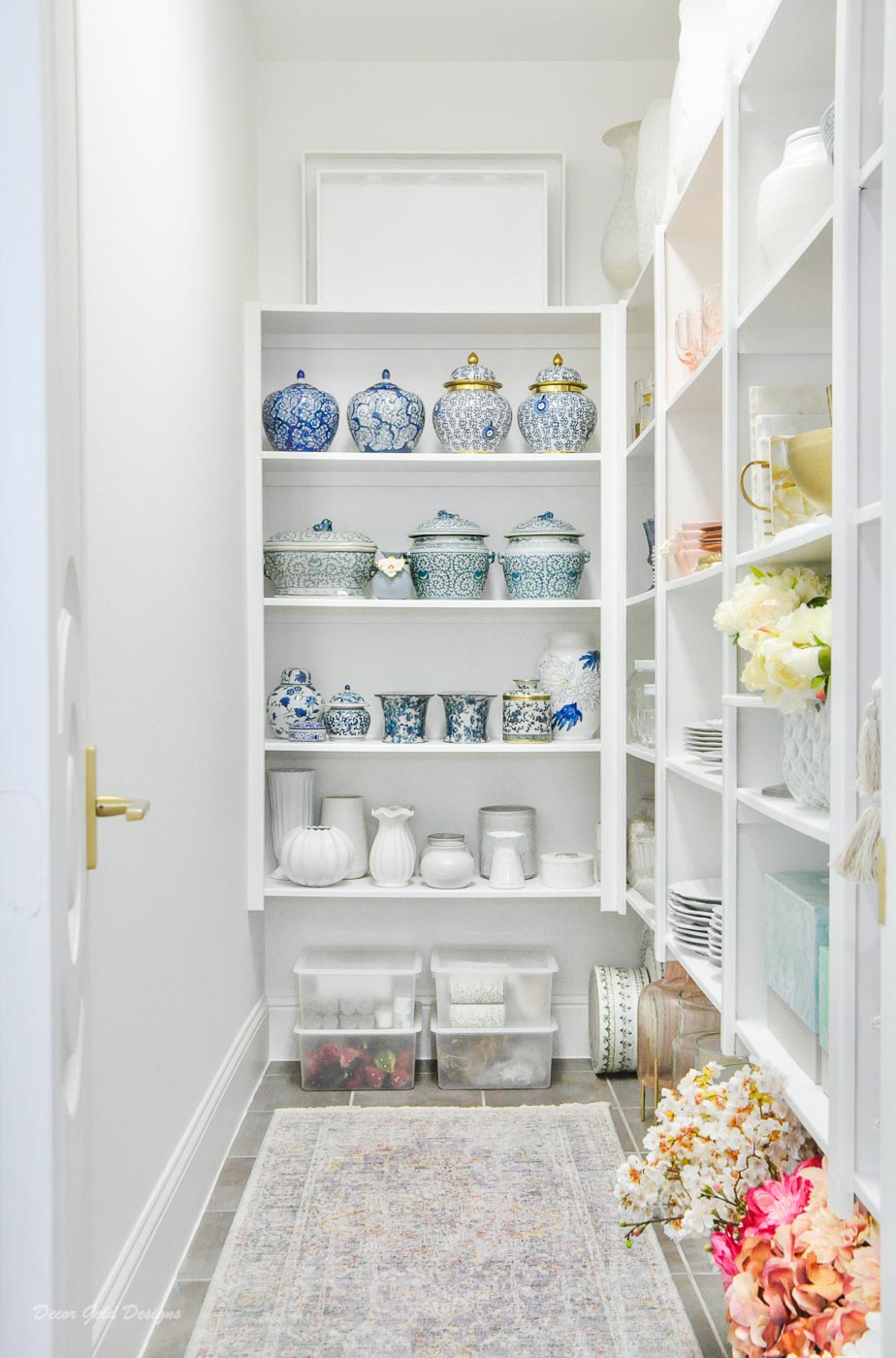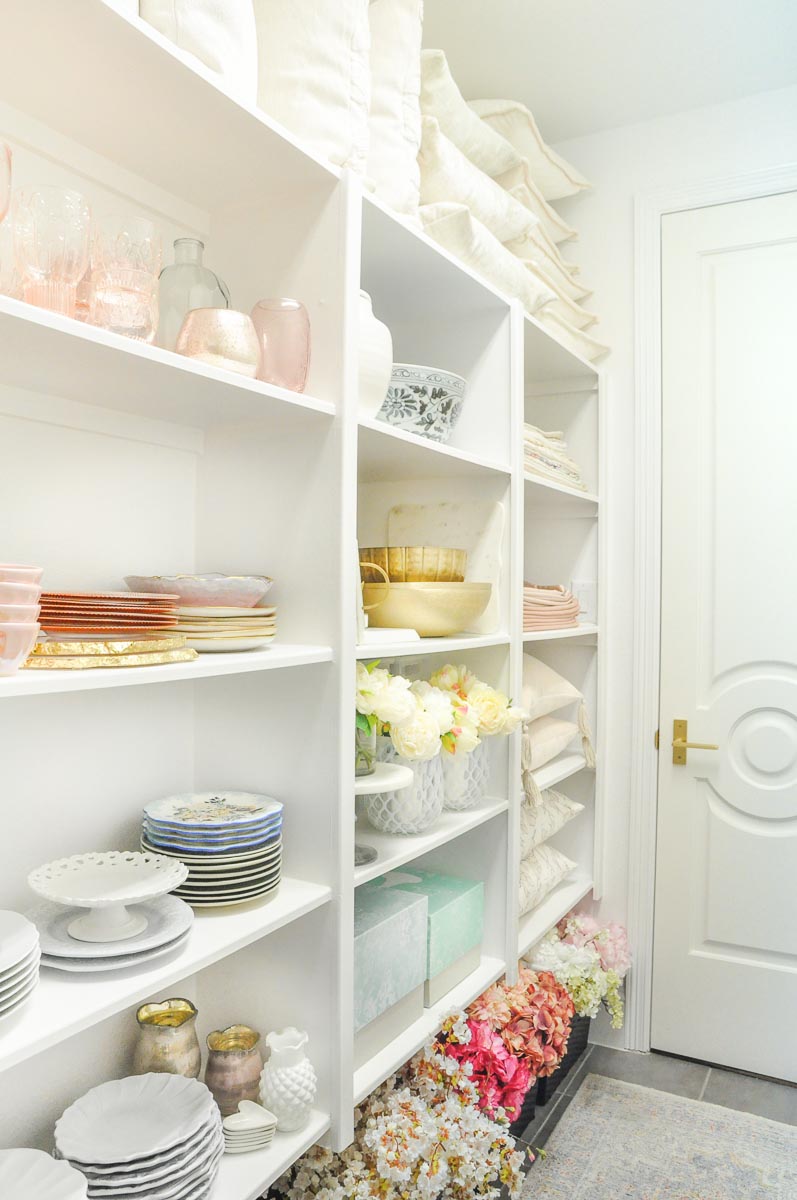 I wanted our entertaining closet to look beautiful and tidy. To achieve this, I color-coordinated my pieces and grouped them into categories.
The back wall shelves house my ginger jars and vases. I paid extra attention to this wall, because it is the focal point of the closet. I wanted it to look especially pretty.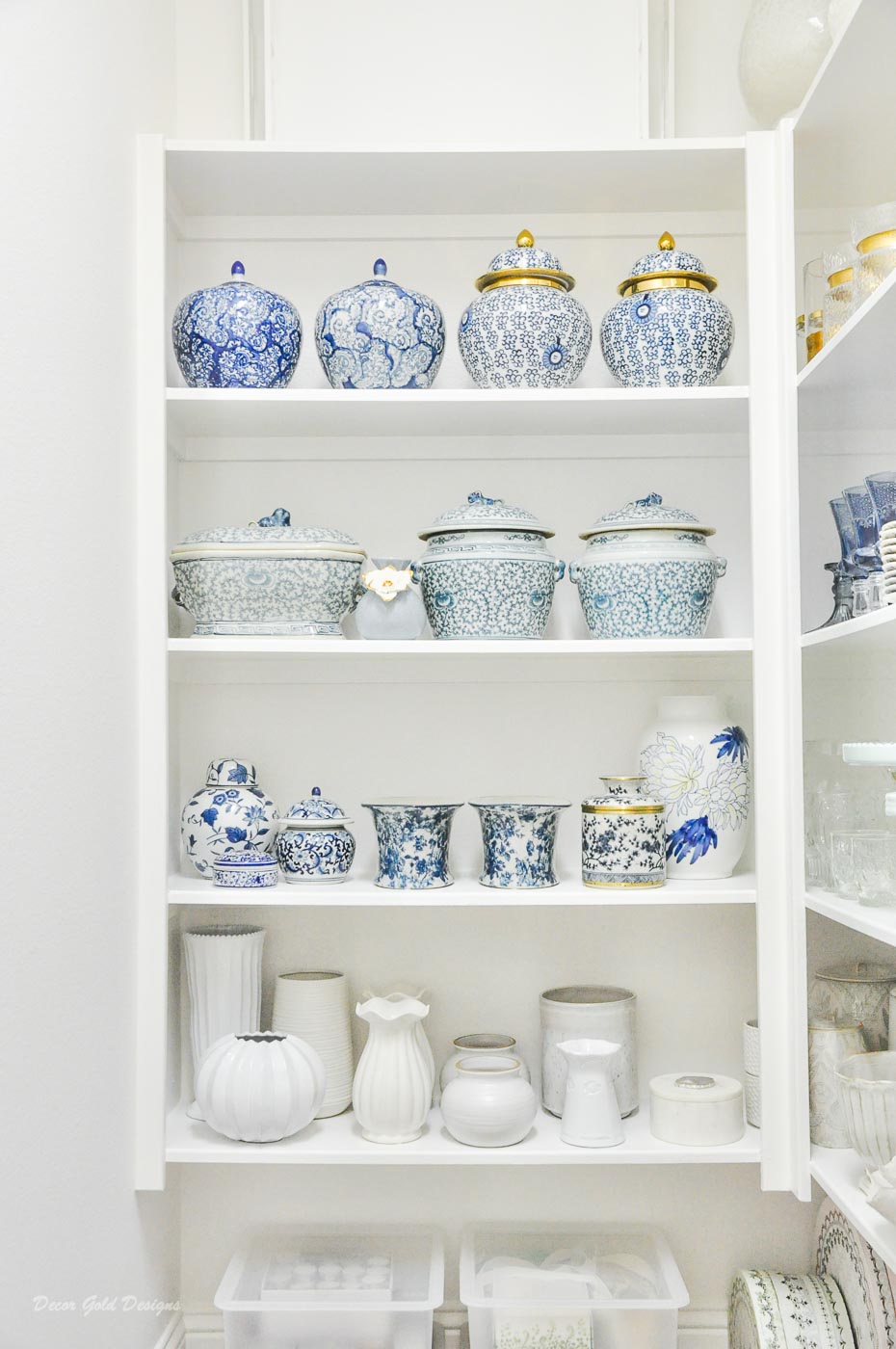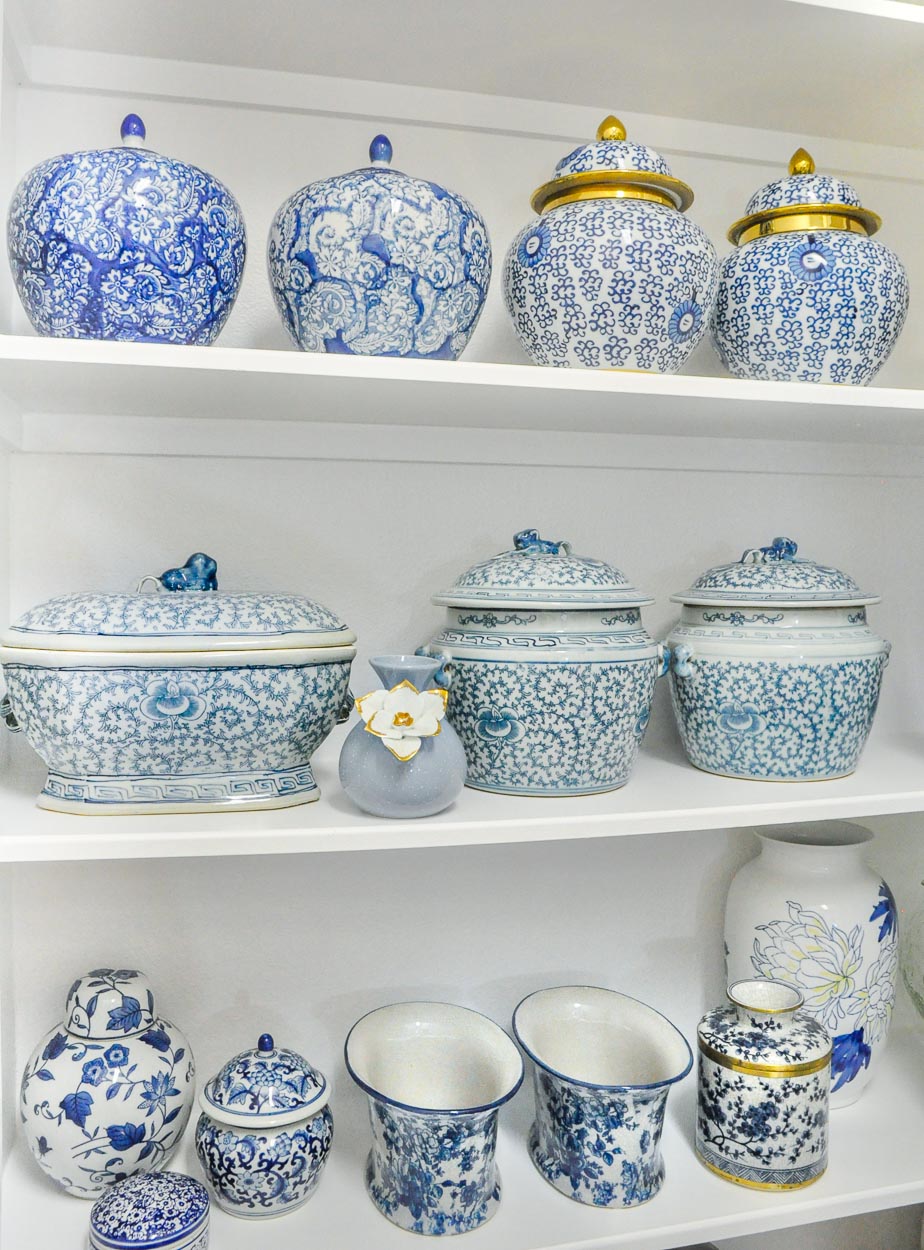 Just to the right of the back wall, I have blue glassware, cake stands, and additional vases.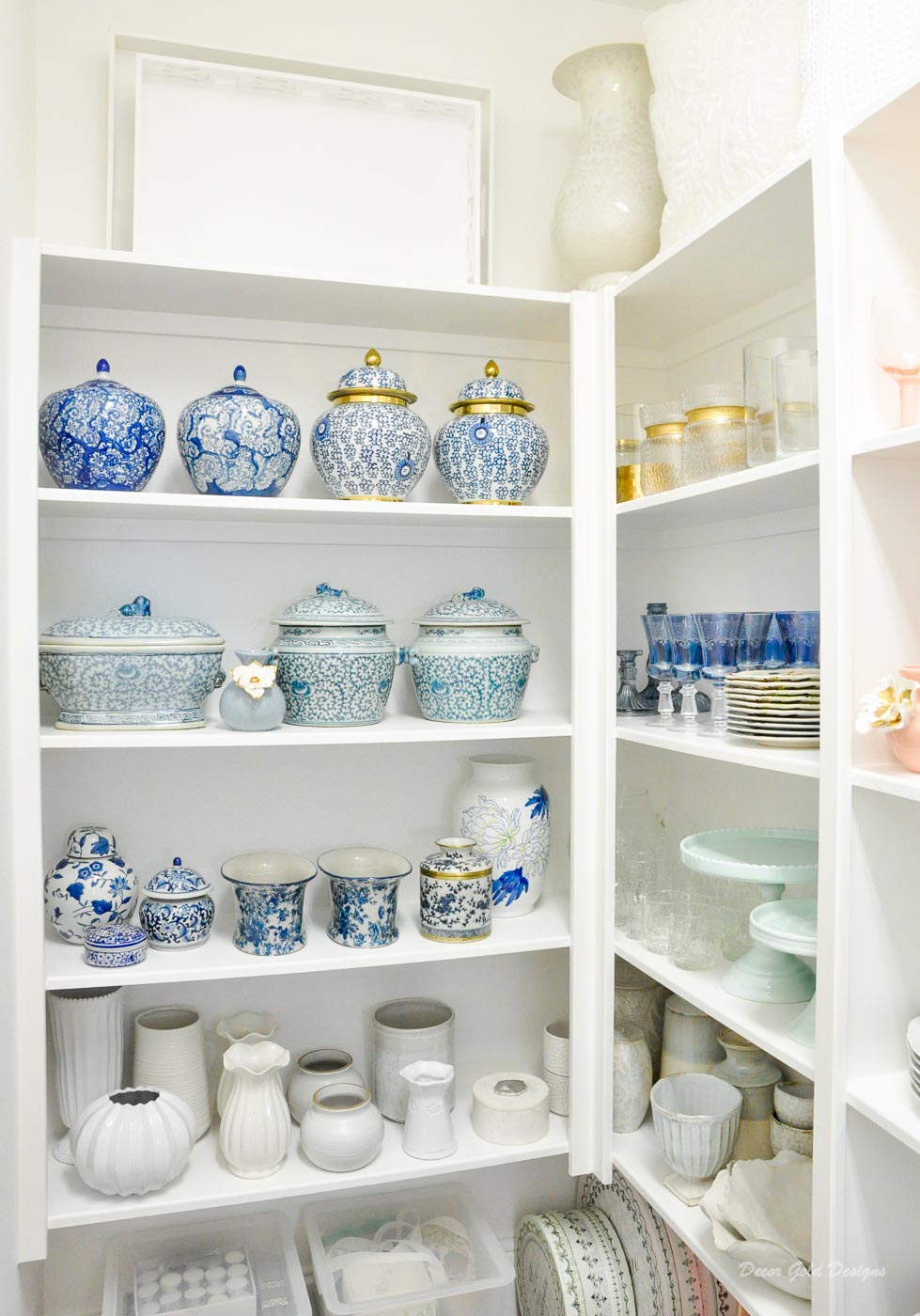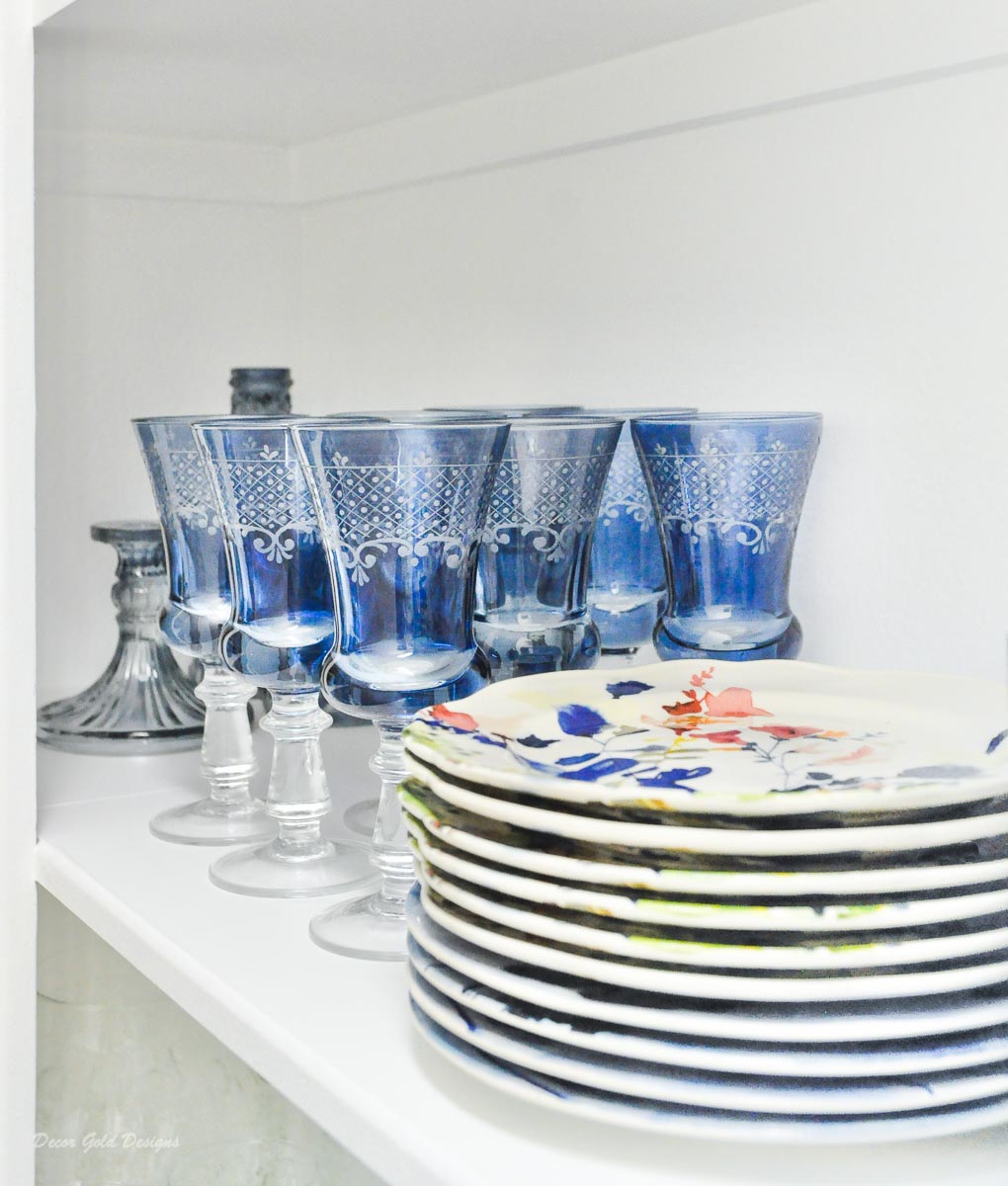 The next section holds some of my blush colored entertaining pieces.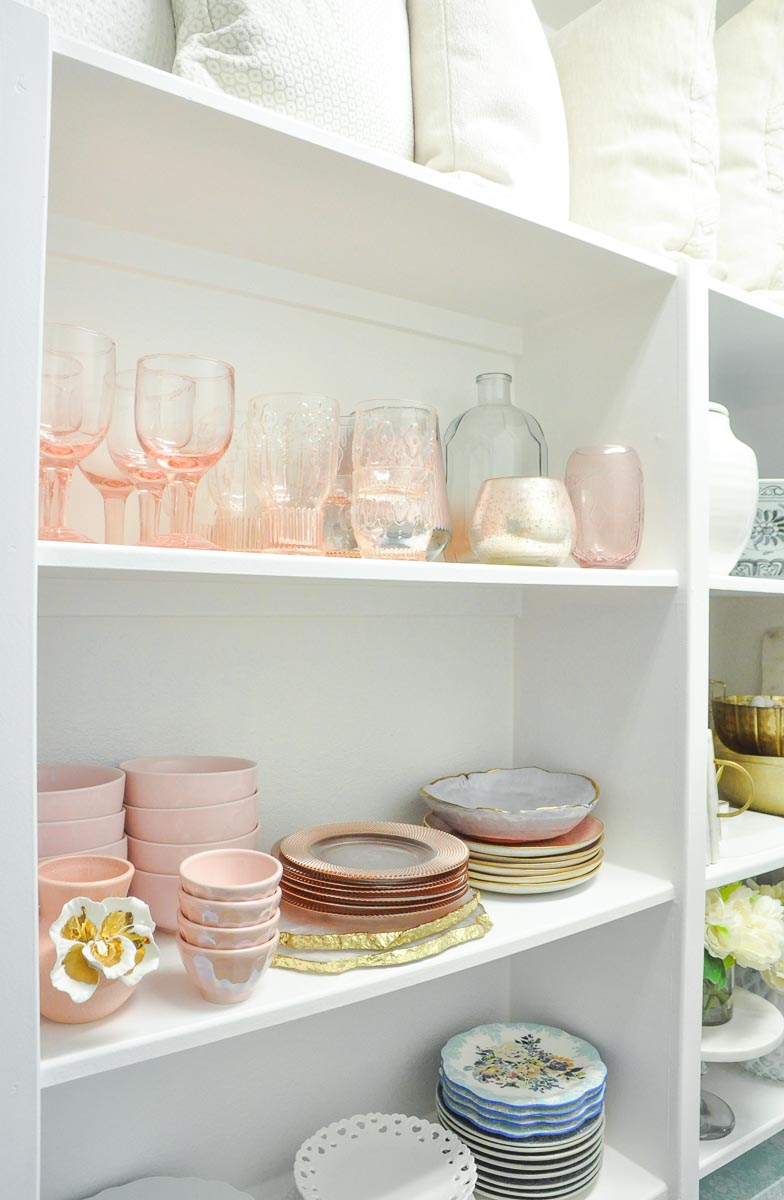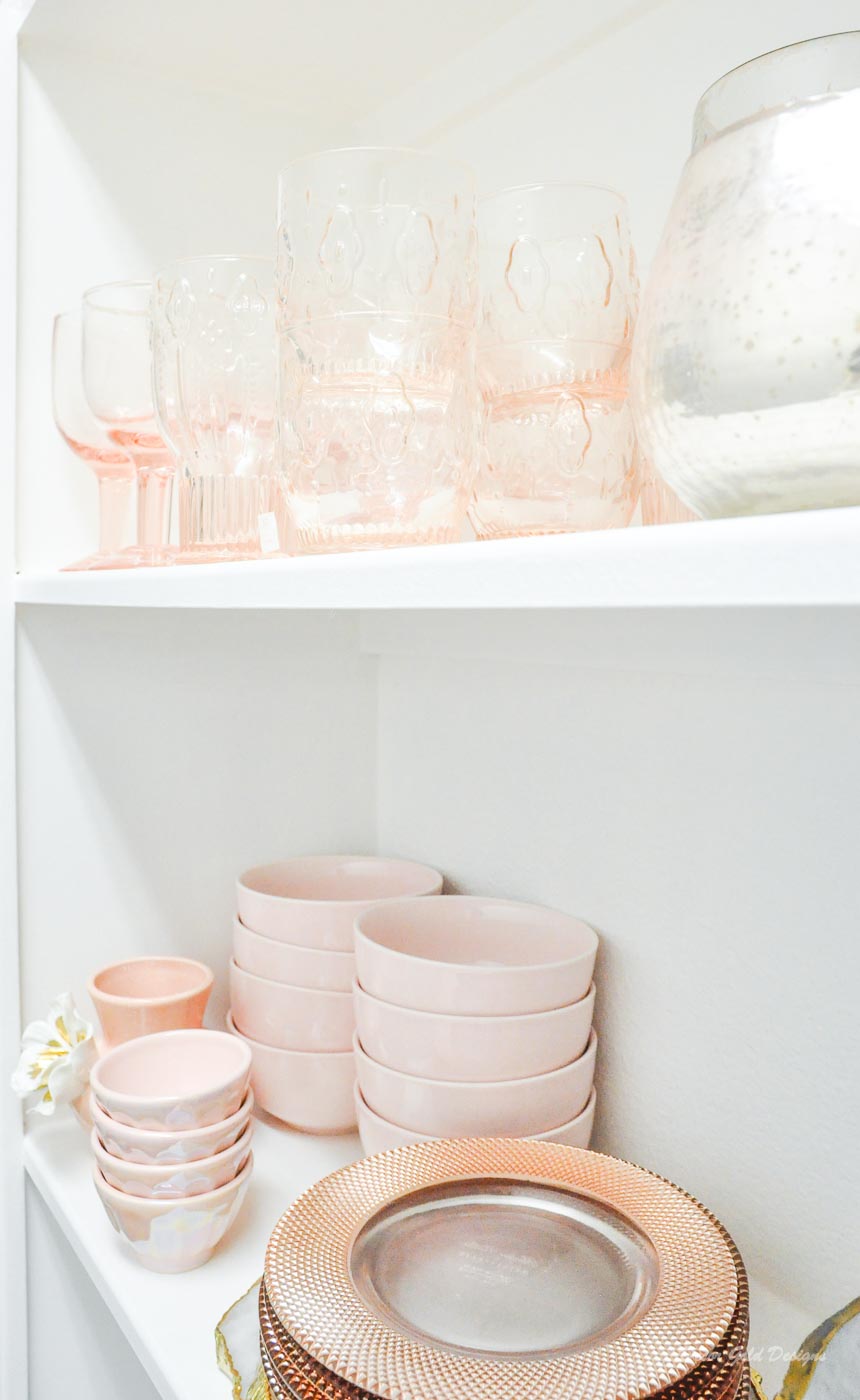 I also have a spot for some gold decor.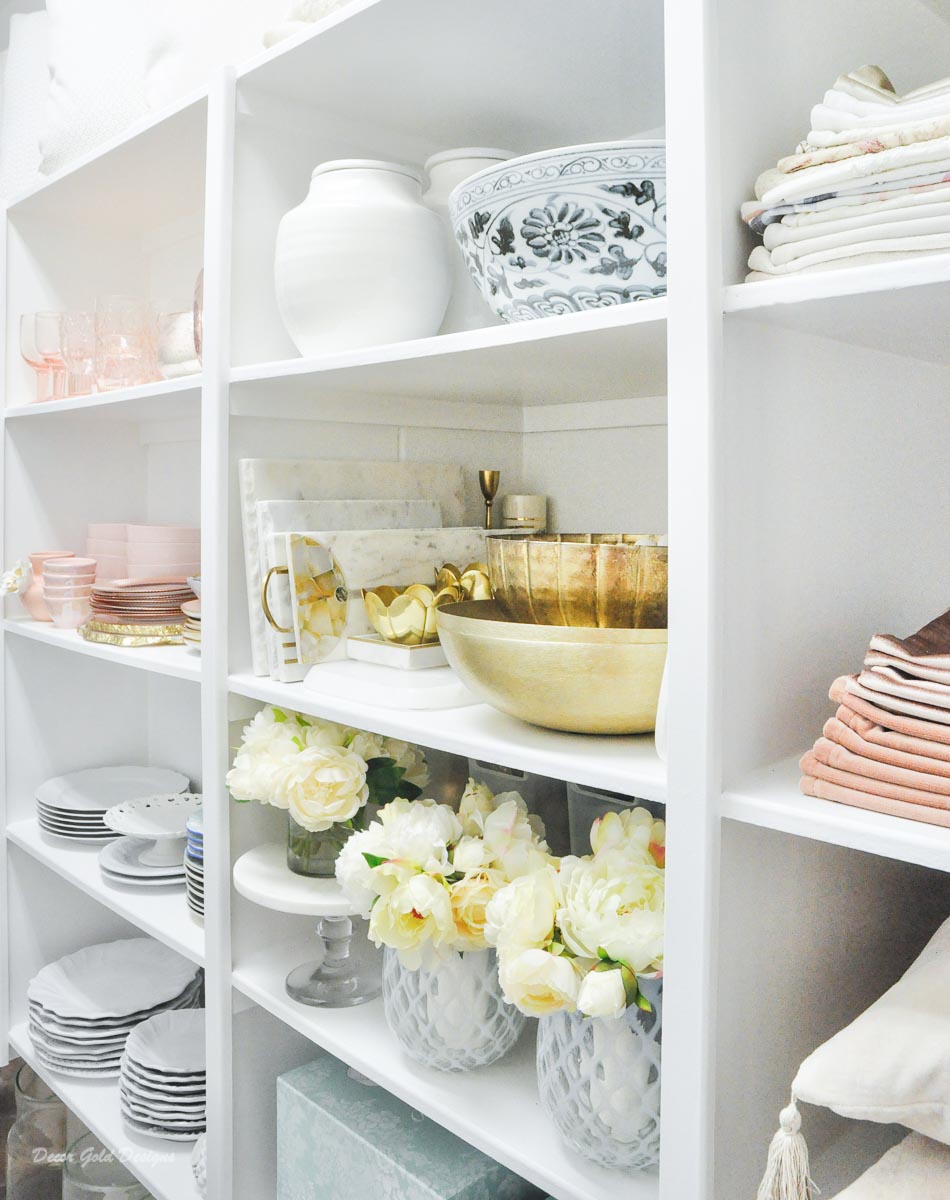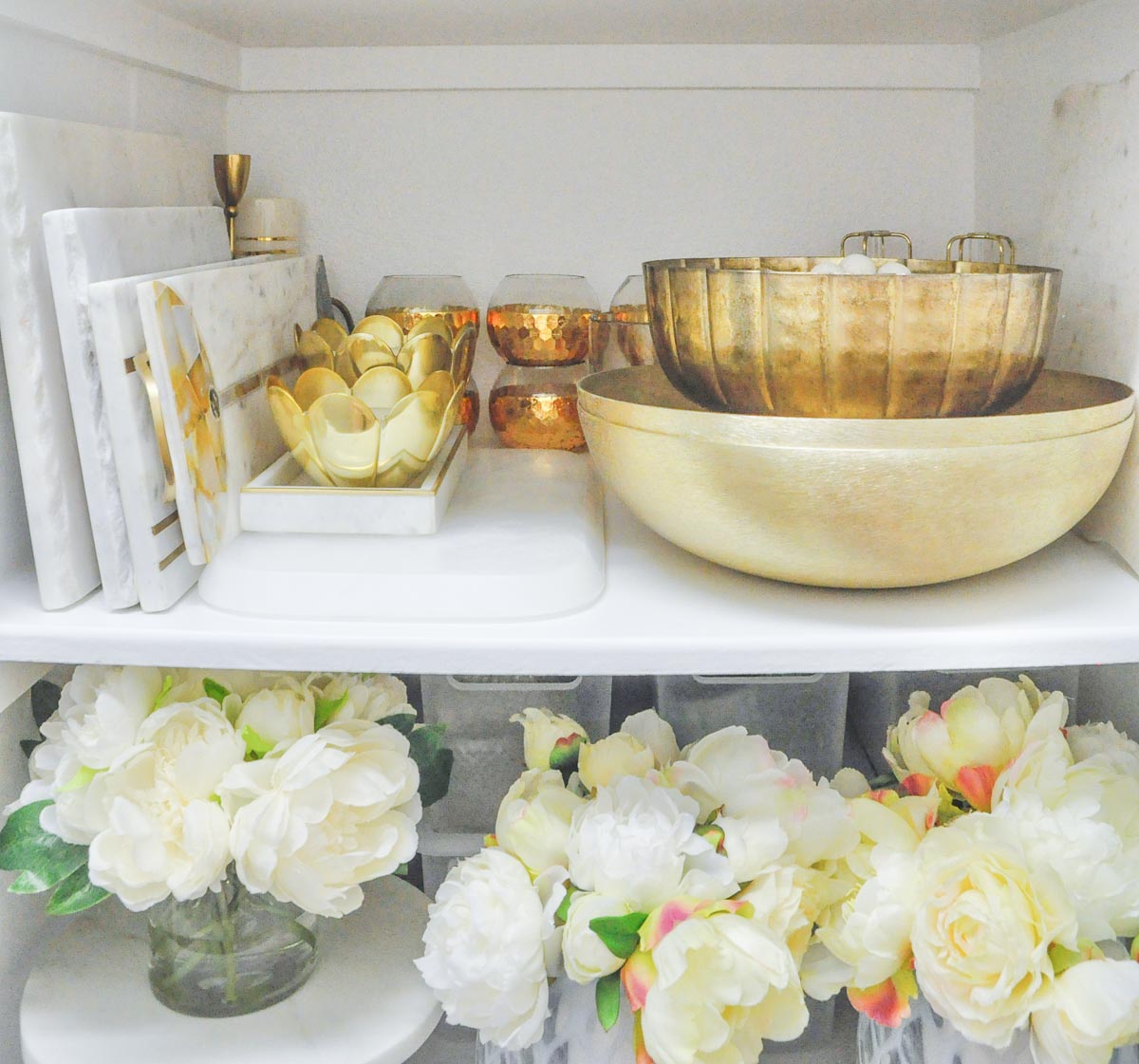 Marble cheese boards fit here too.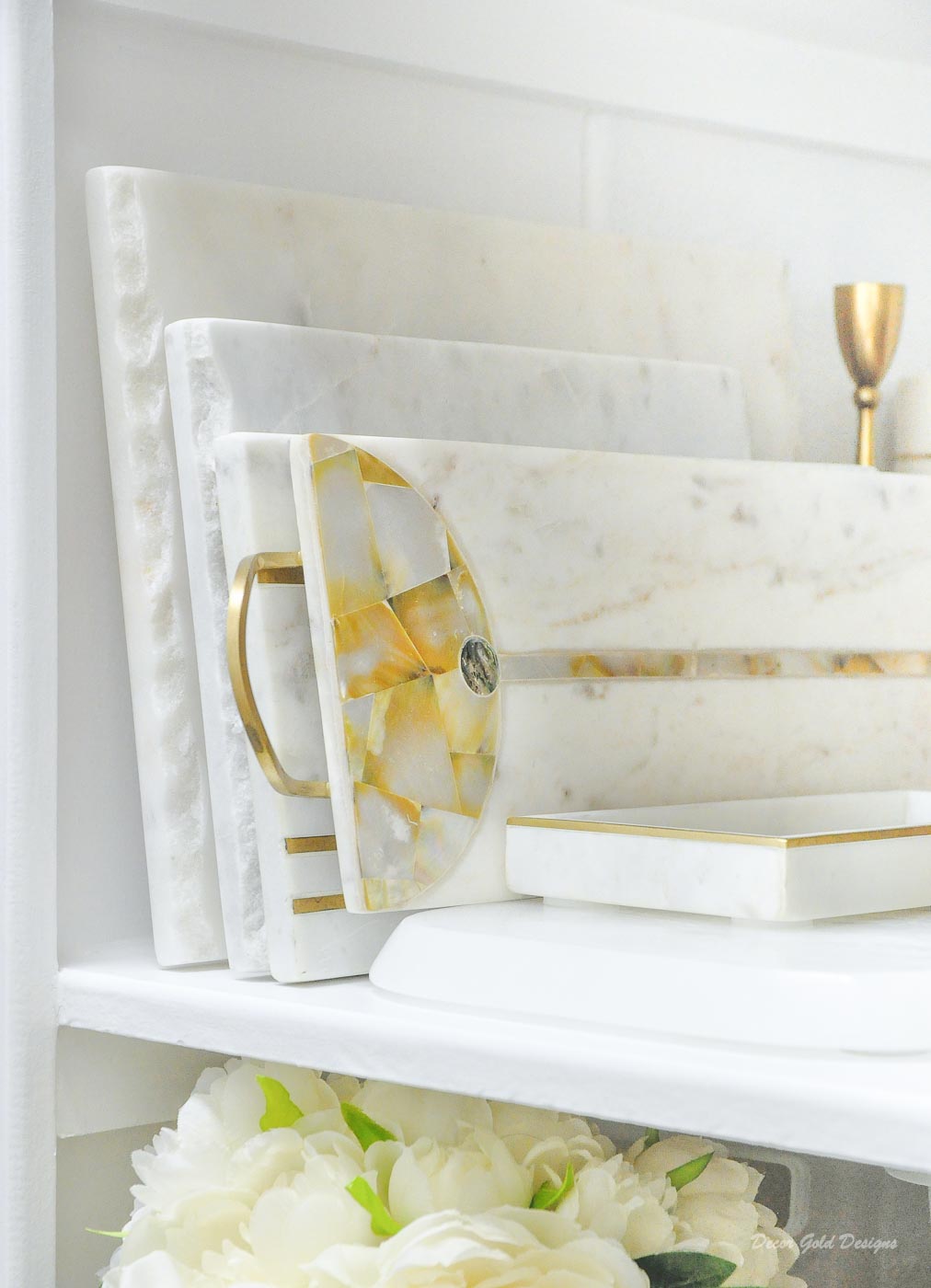 These shelves are deeper than the ones further back in the closet, so they hold more items.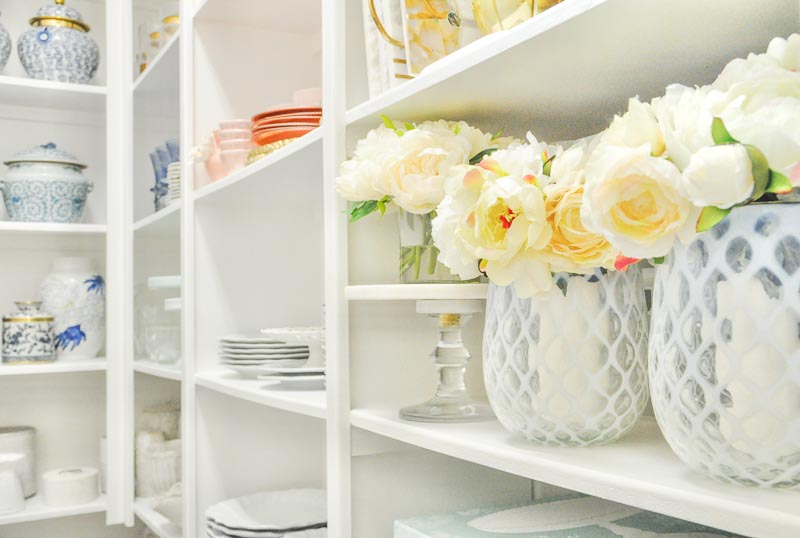 Pillows fill the section closest to the closet door. Also, pillow covers without their inserts are folded here.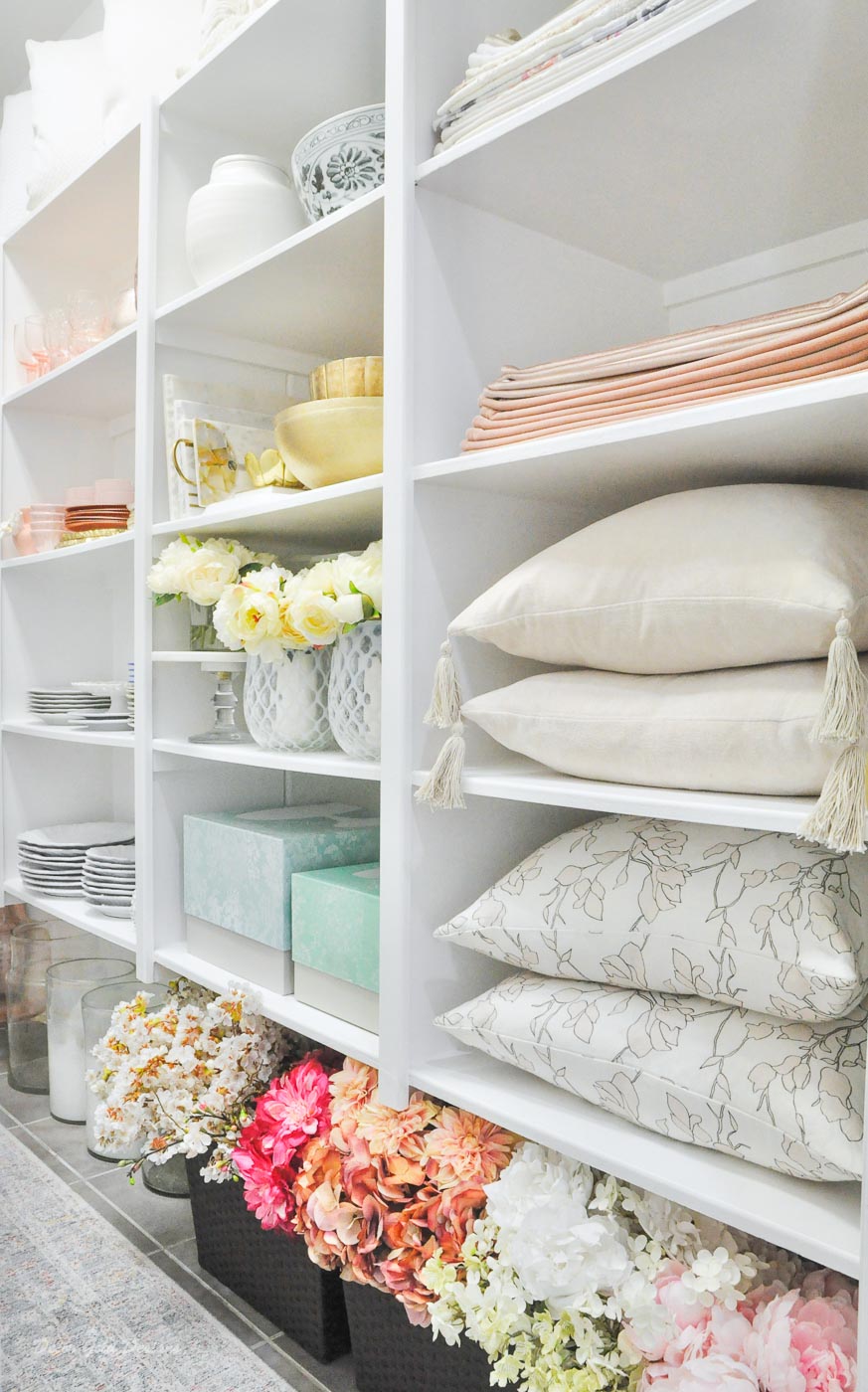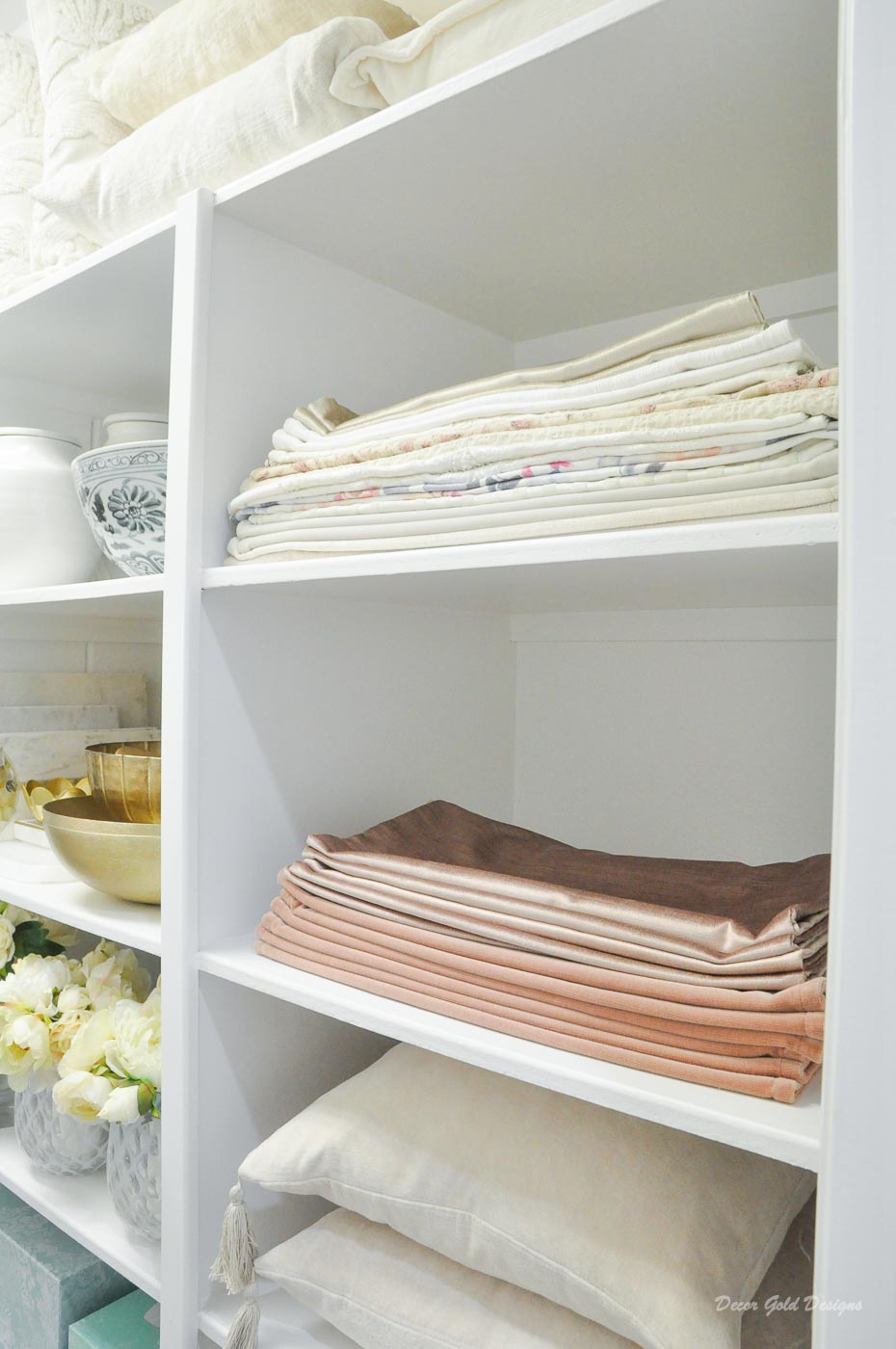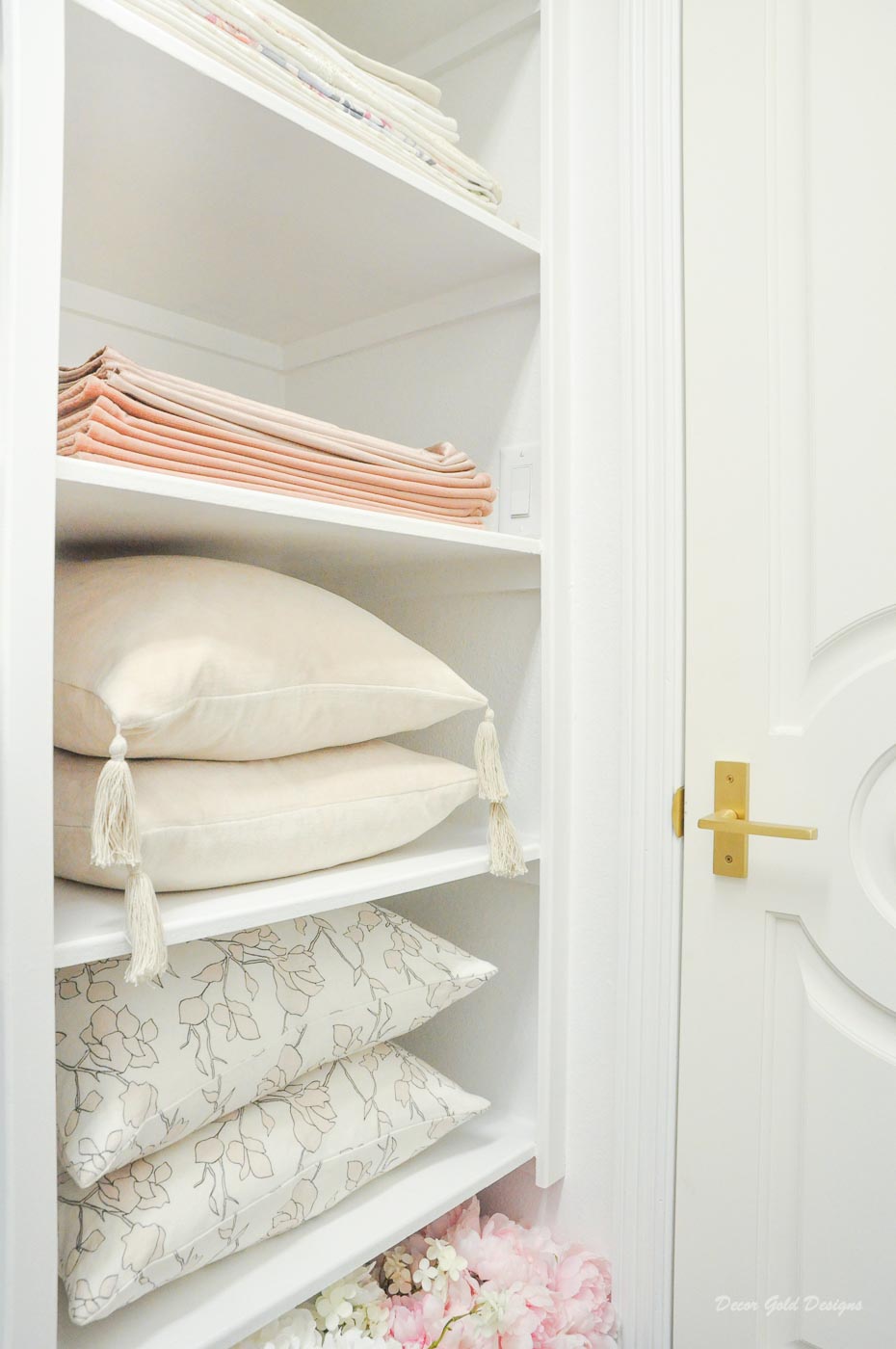 Finally, in order to store faux flowers neatly, I placed them in baskets on the floor.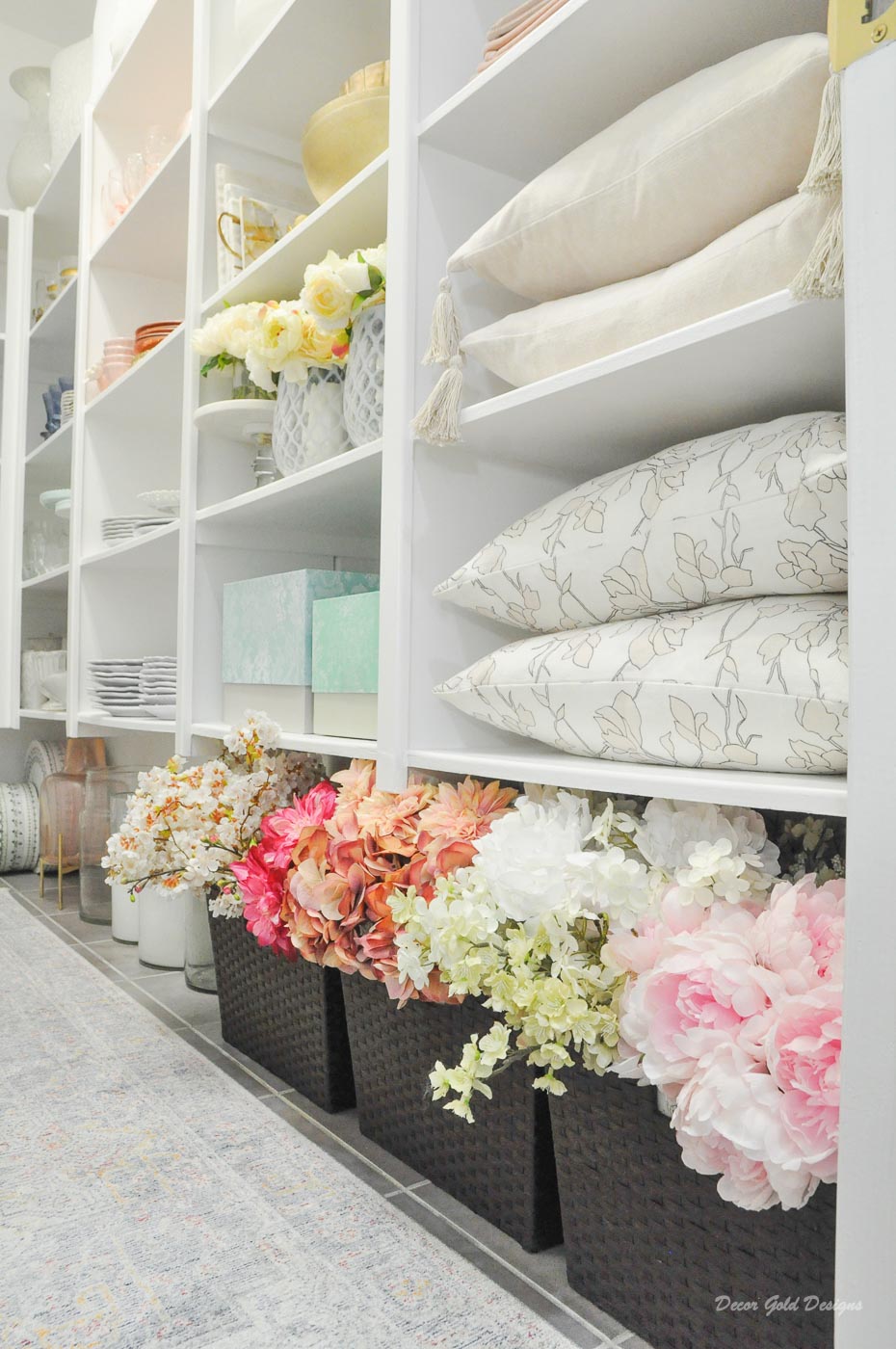 As I trade out decorative pieces, the shelves look different, but there is plenty of room to store items and view the contents. Just being able to stand inside and see everything at once helps me be creative.
Here is one last look!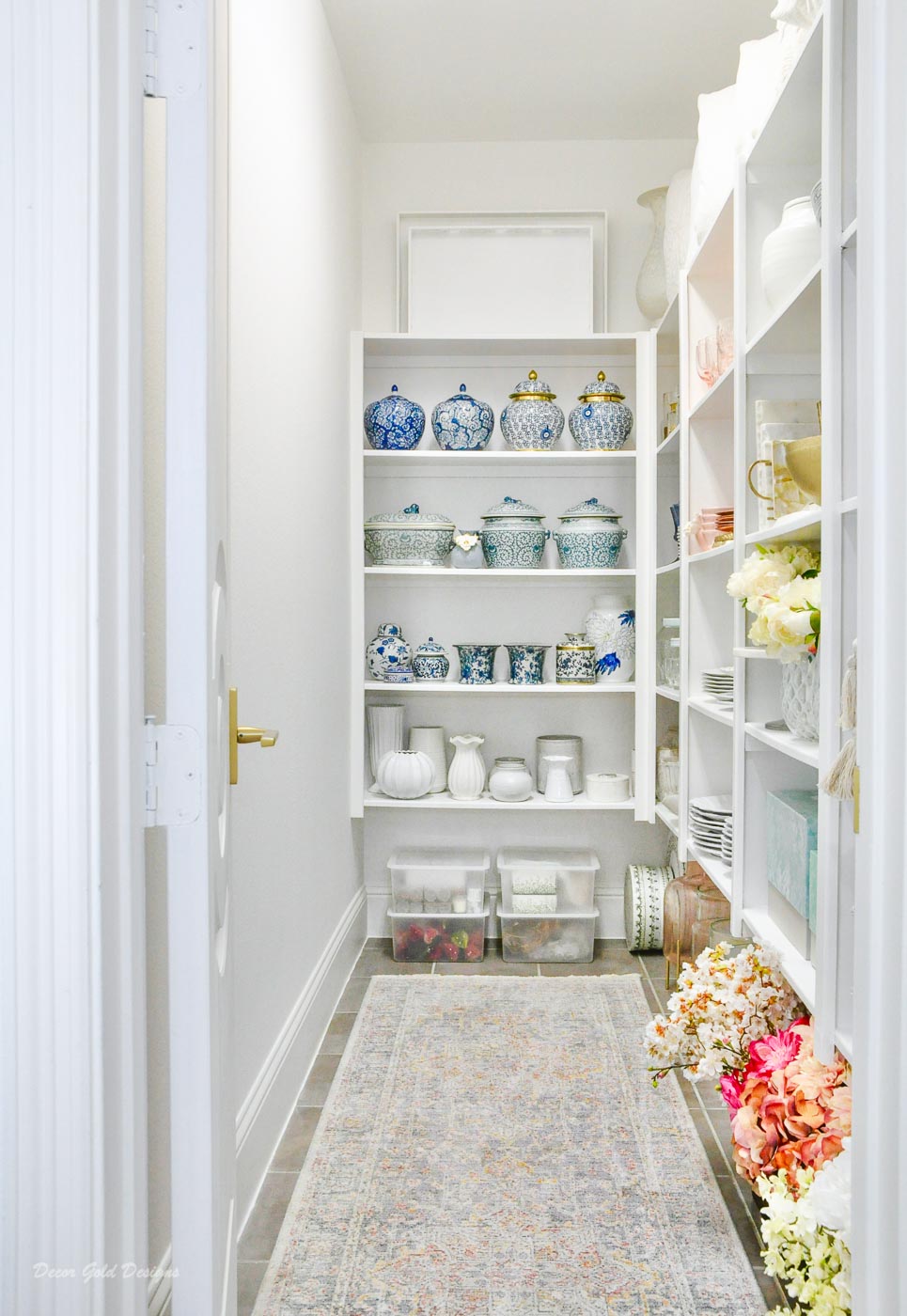 GINGER JARS | VASES | BLUSH DECOR | PILLOWS | FAUX FLOWERS

Connect with us here & never miss a post!
Click on the Image to Subscribe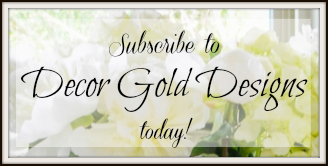 SOCIAL
Instagram | Pinterest | Facebook
Follow me on the LIKEtoKNOW.it app!