Welcome to my first winter home tour!
Like many of you, I recently packed up the last box of Christmas decor. I must say, it felt amazing to have a clean, less cluttered home again.
As I started to decorate the spaces that now seemed empty, I realized I had a goal in the back of my mind…I wanted my home to look warm and welcoming. A winter white, layered look was my plan. That and candles, candles, and more candles!
I think I achieved both. So now, I'd love for you to take the tour. I have included all available sources for your convenience.
*This post contains affiliate links. Disclosure here.
WINTER ENTRY HALL
Here, in our entry hall, framed intaglios, and a bench from our living room add a bit of warmth. I actually made this change last fall, just before my Christmas tour.
I love the intaglios here. They make such a beautiful statement.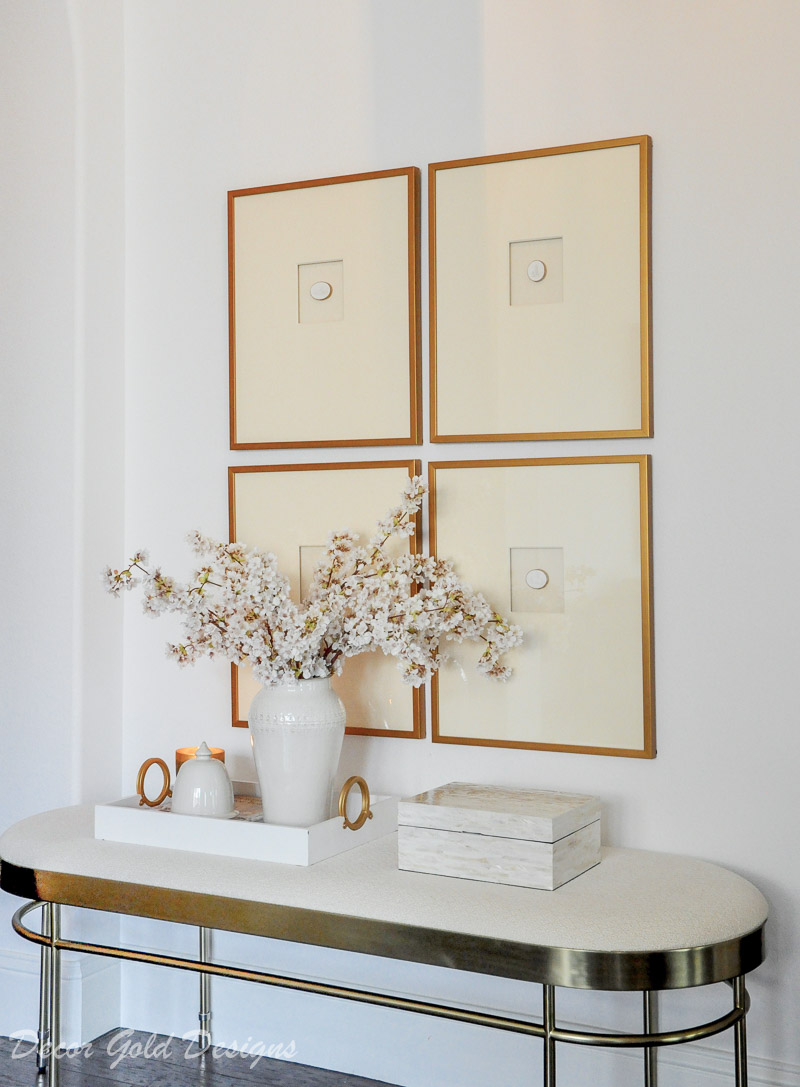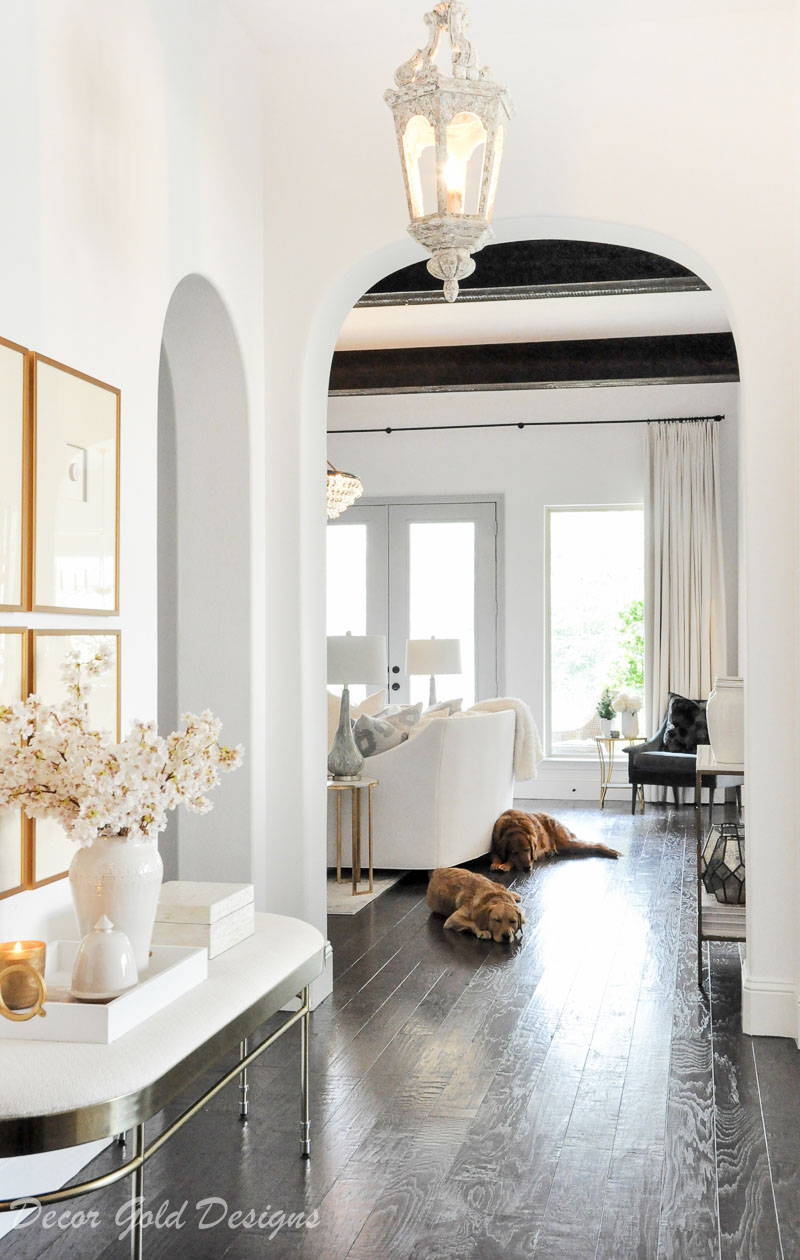 This part of our home entrance is across from our living room. I kept it simple with winter whites, gold, and a battery operated string of lights. The wreath was here before and during the holidays.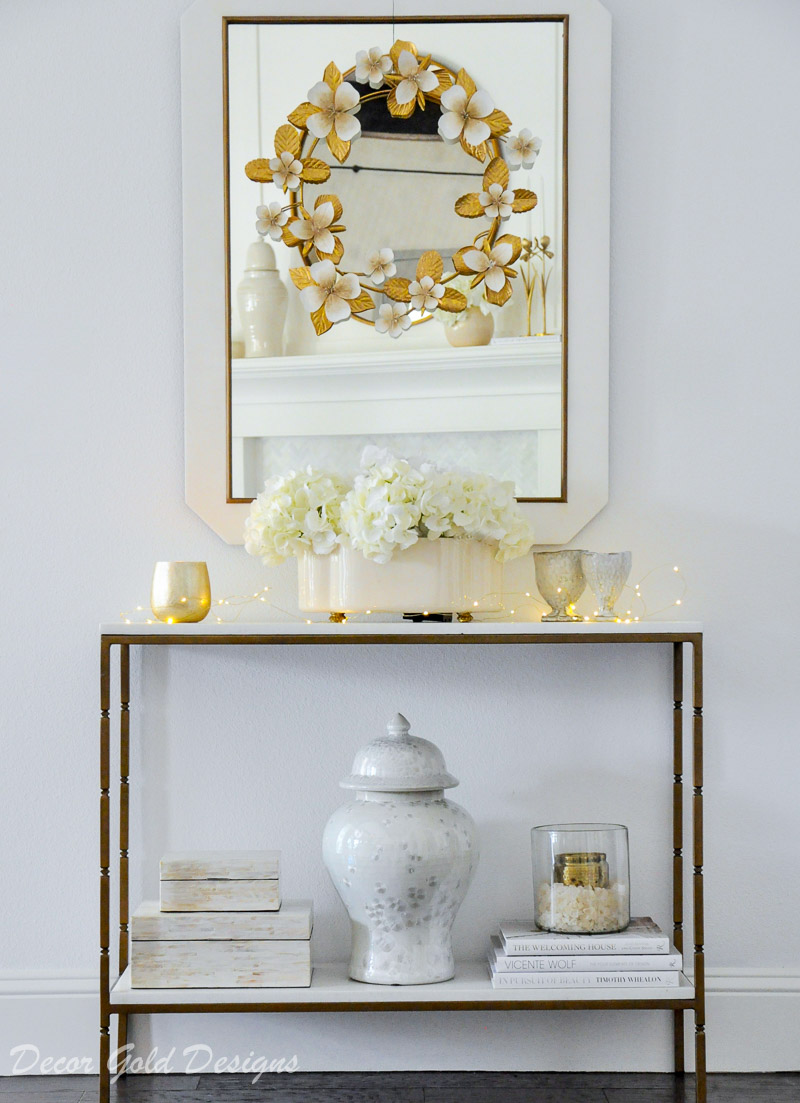 WINTER LIVING ROOM
Our living room tends to get a lot of action in the winter. A few small changes gave it that warm and welcoming look I wanted.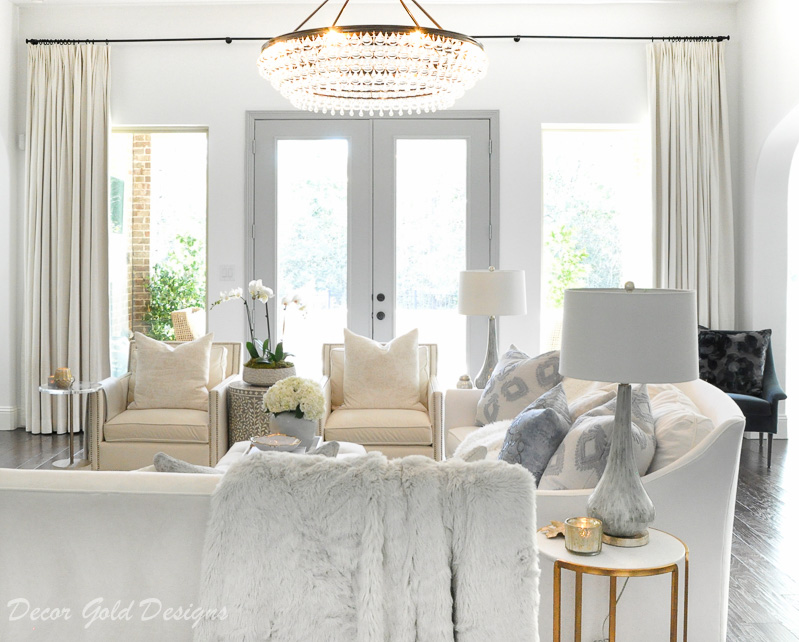 Cooler months call for layers of throw blankets and fluffy pillows. My white and gray throws are both super soft and favorites for this time of year. The white throw is oversized, which means it can hang over the sides on just about any size bed. For the winter months, I have it thrown over my sofa with plenty of length on the front and back side.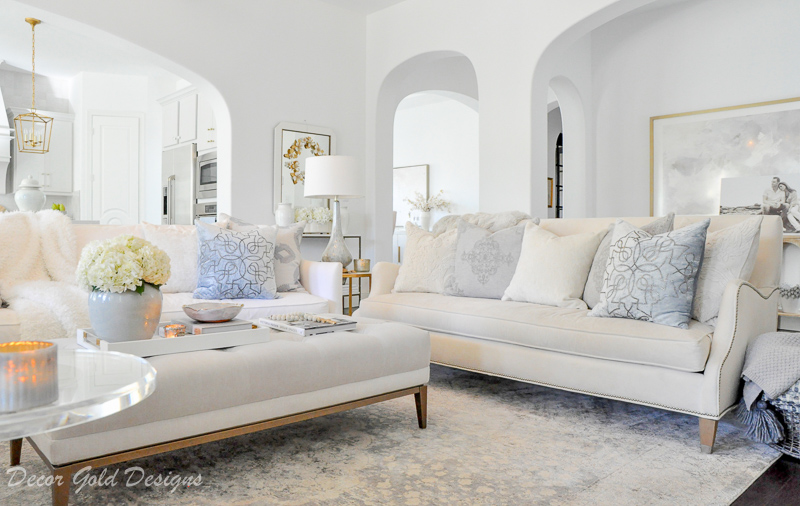 I have extra pillows on our second sofa (on the right). We don't use it as often, so I went for an extra cozy look. When in use, a few pillows stack neatly on the basket next to the sofa arm.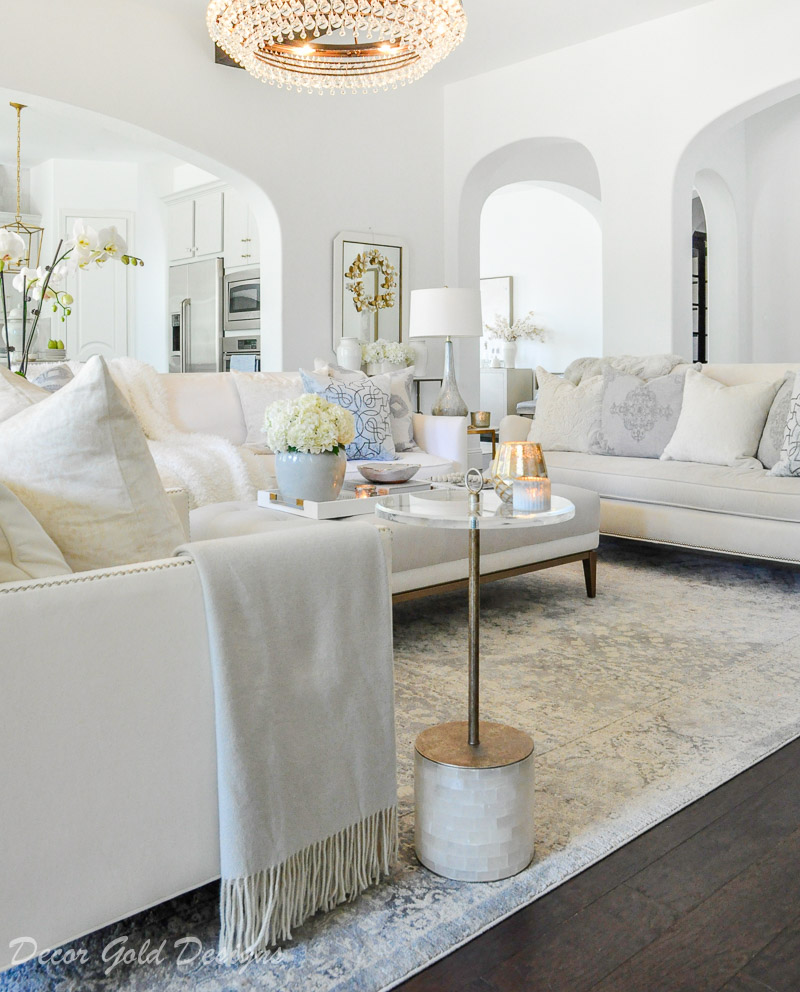 We use a tray to hold our ottoman accessories. It's simple to pick up and move when we want to put our feet up. You can learn how to layer your accessories here.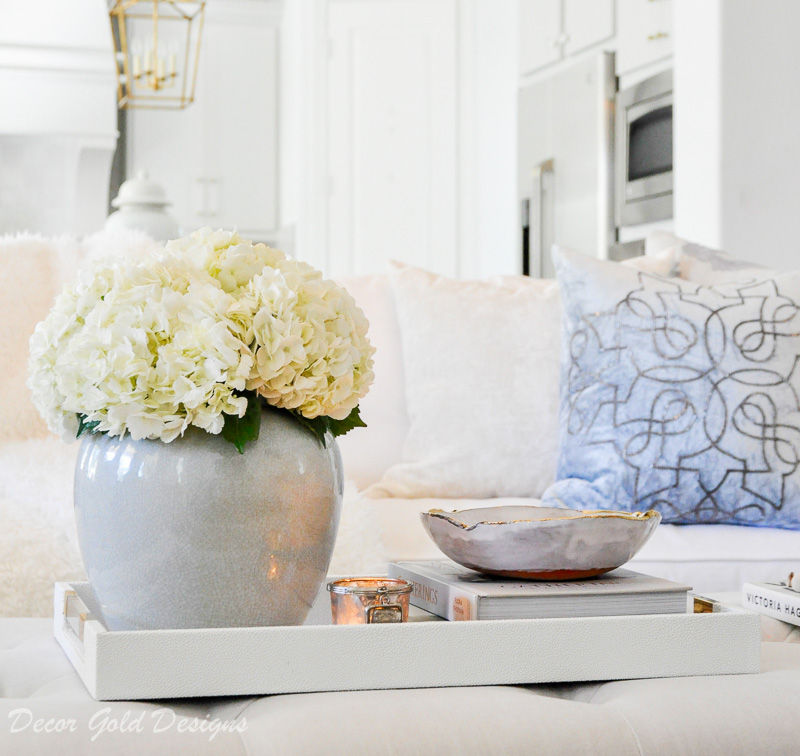 This orchid arrangement is suitable for any season, but I love the white orchids in our winter home. I made it in less than 5 minutes! If you'd like to make one for your home, here are the instructions.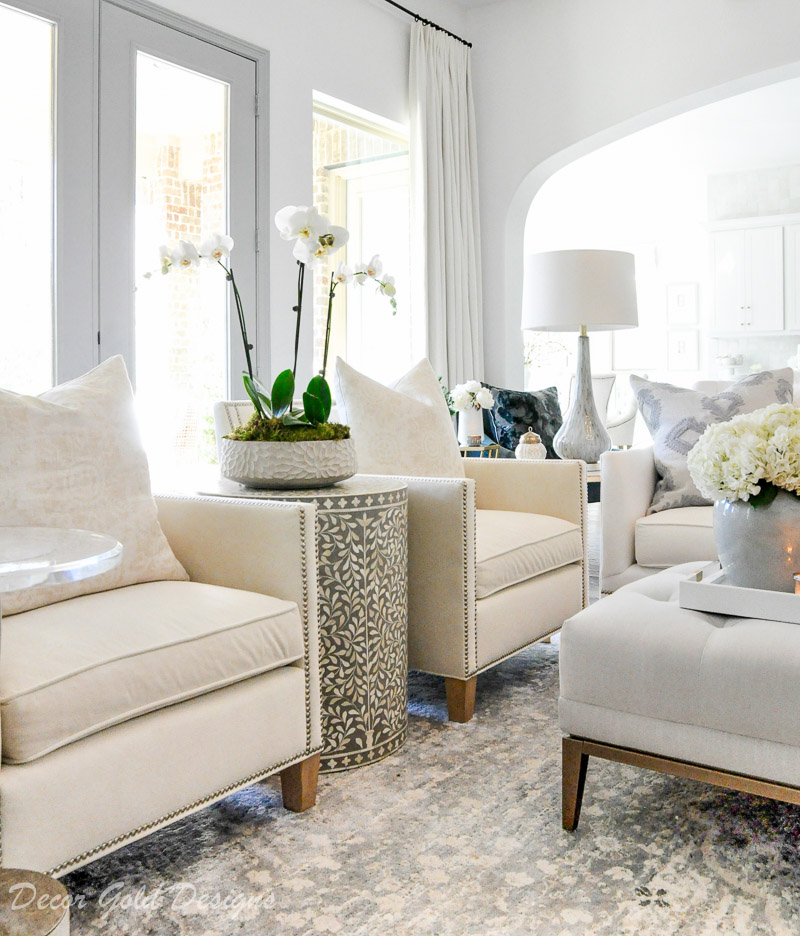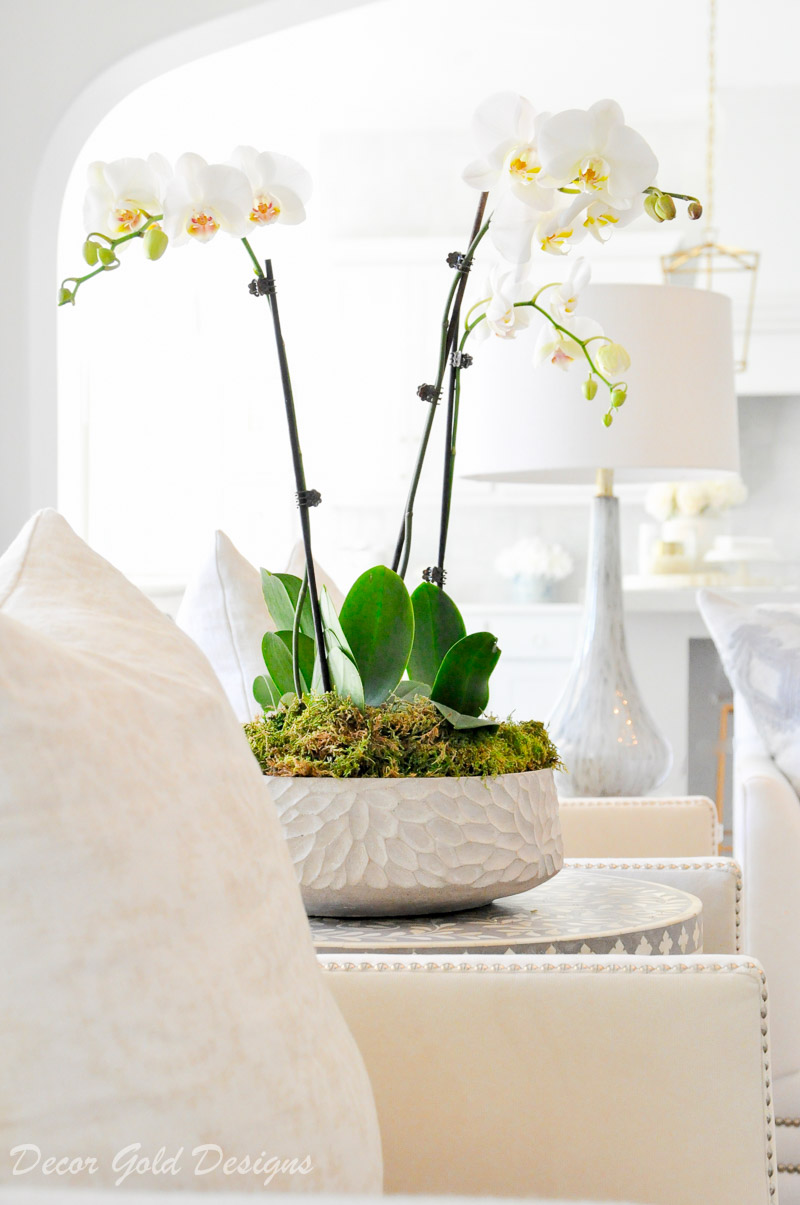 A new blue lidded jar, which I purchased for my kitchen, ended up being perfect for this spot. It's always a great idea to try to find multiple uses for the home items you buy!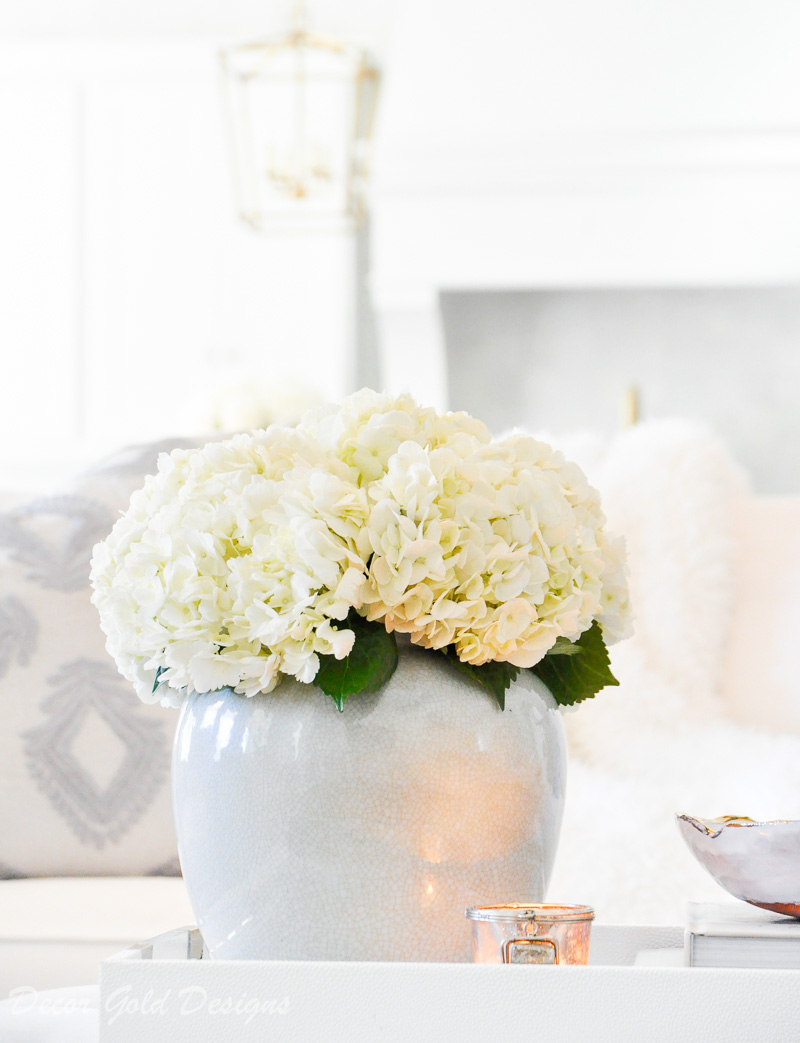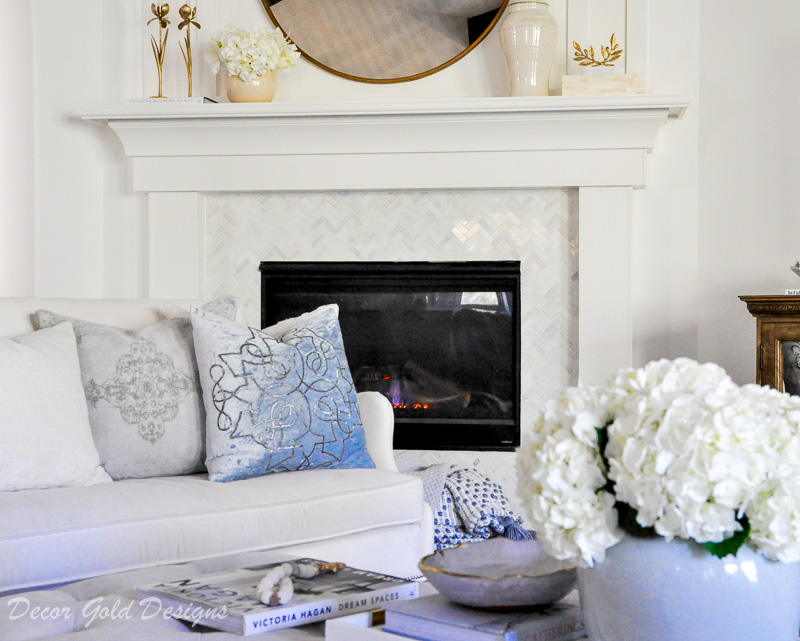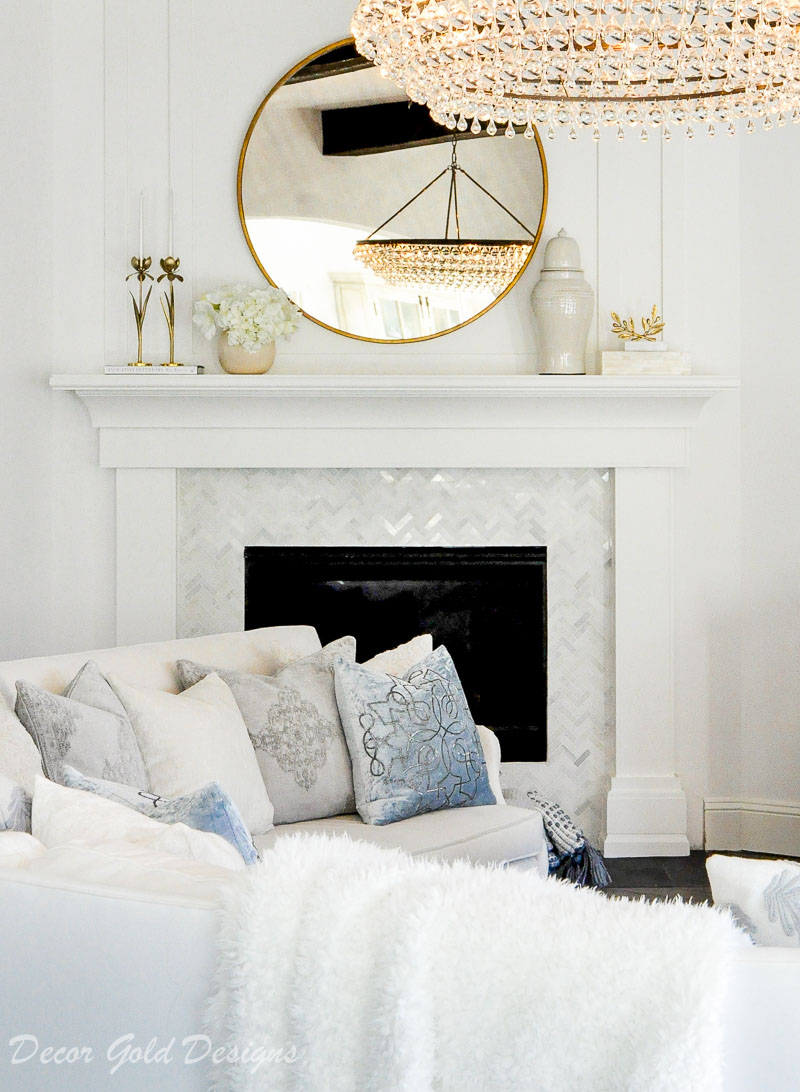 You may remember our sweet puppy, Ava. It's her birthday today! She is a rescue, so we actually have an estimated birthdate, but today is the day we celebrate. All grown up now, it is a little more challenging for her to fit into our chairs!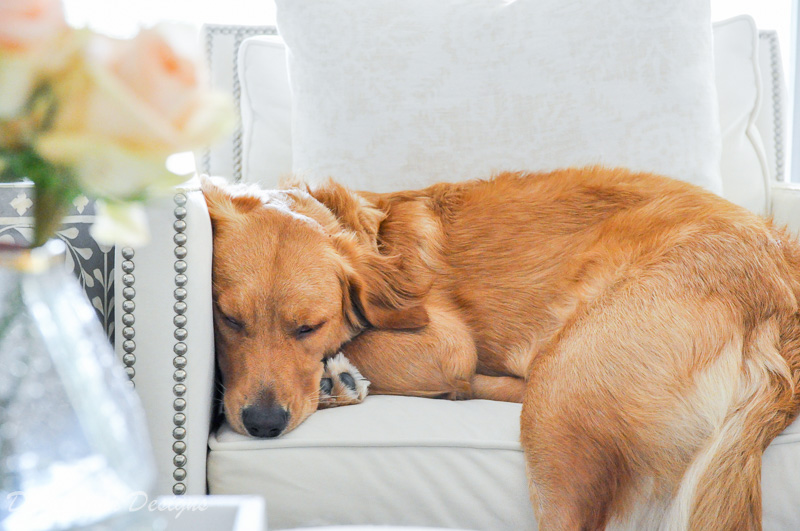 WINTER BREAKFAST ROOM
We finally added a rug to this space. It definitely gave it a more cozy feel. Combined with some almost bare branches and a warm white oversized throw, I love the winter look.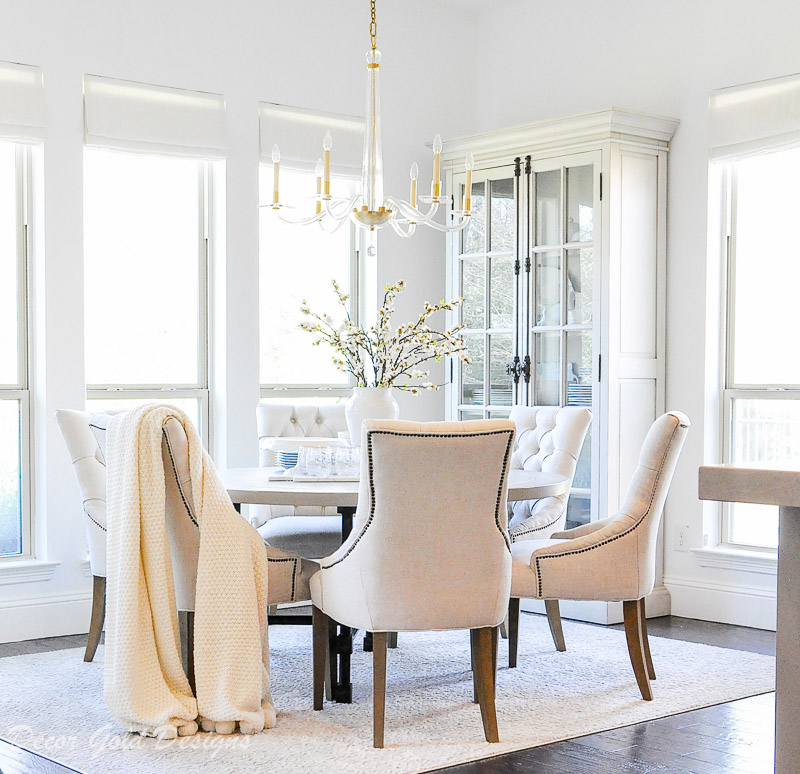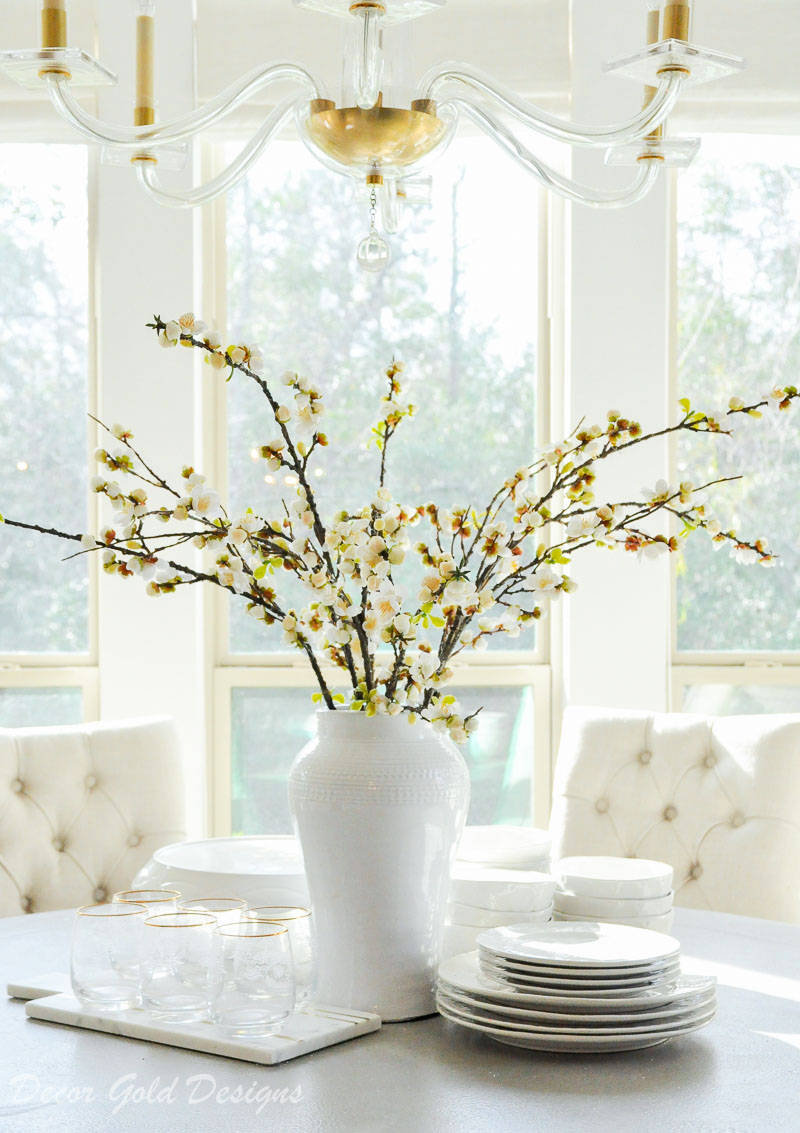 The art in the corner gave the space just a bit of color, which I'm loving. Adding a reasonably priced piece of art is a great way to update a room!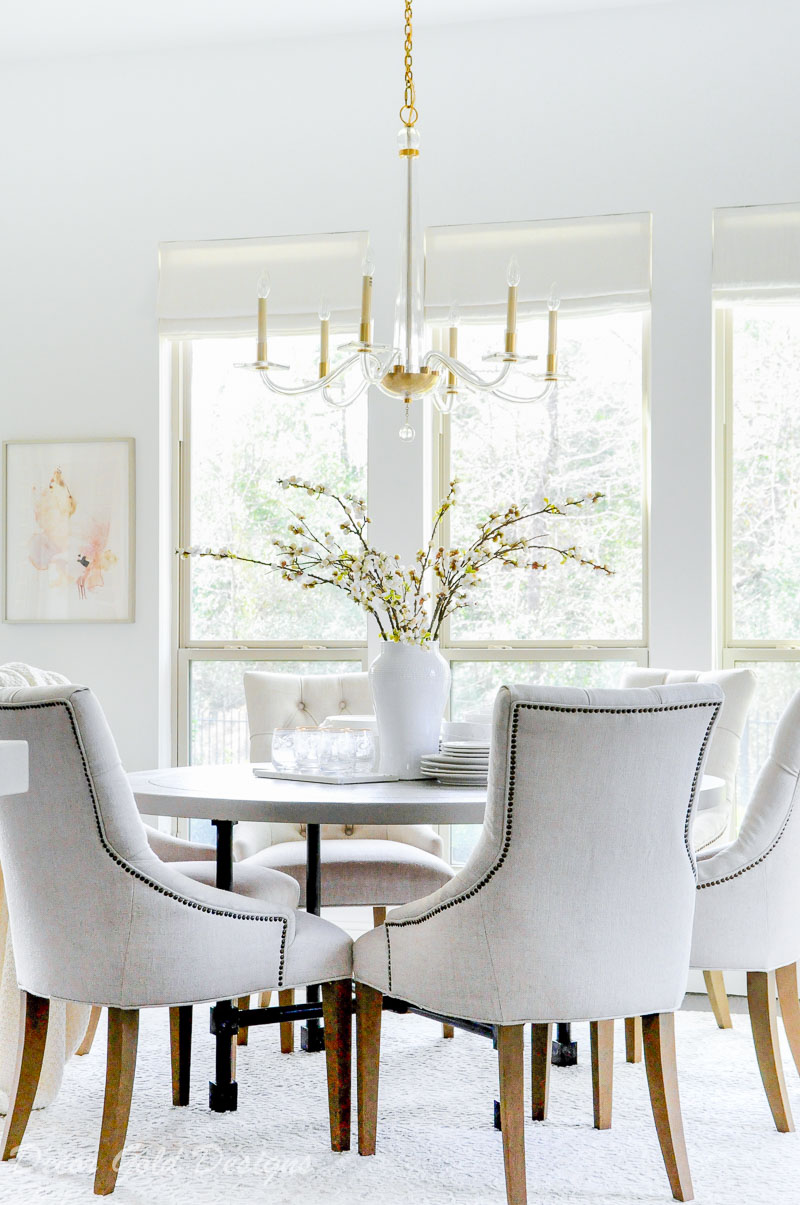 WINTER KITCHEN
Moving into the kitchen, I'm still pinching myself daily over how this space turned out. We didn't do a full remodel, we simply updated finishes. Since our project was finished shortly before the holidays, I'm just now able to truly appreciate it!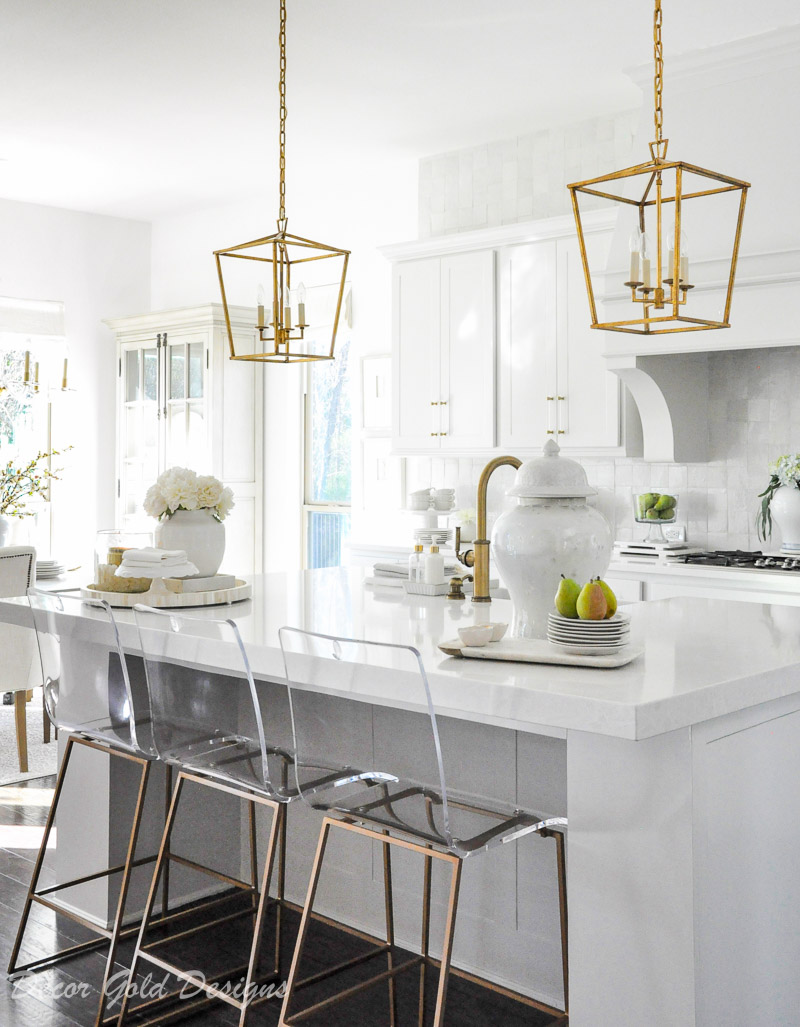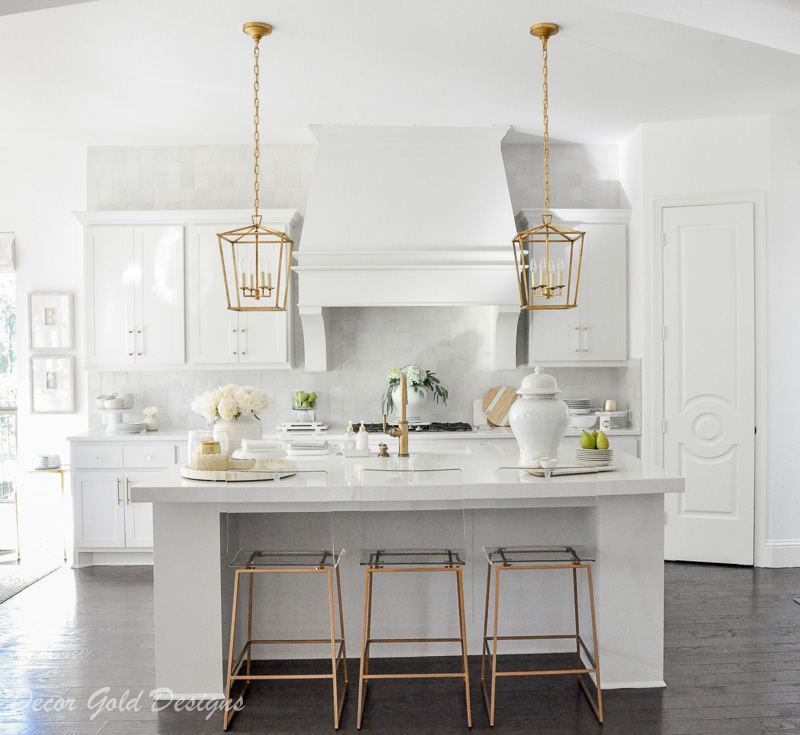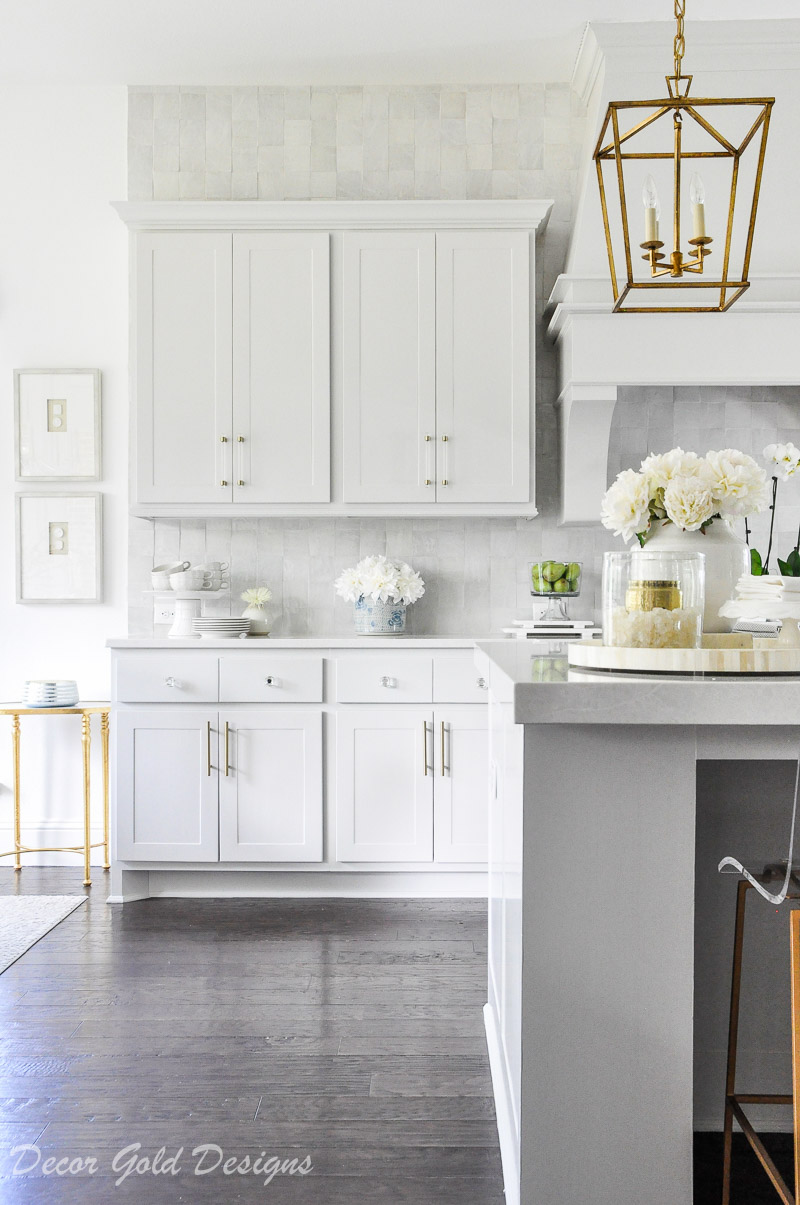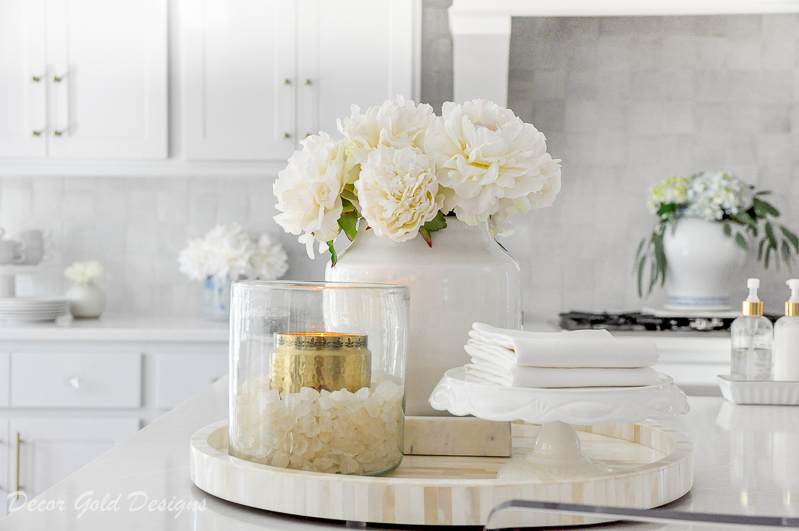 For winter, I didn't add anything new, other than a pedestal bowl and a cake stand. Both were items I selected for their versatility. The hurricane with a candle is a multi-seasonal favorite. The vase filler is no longer available, but here is something I found that is very similar.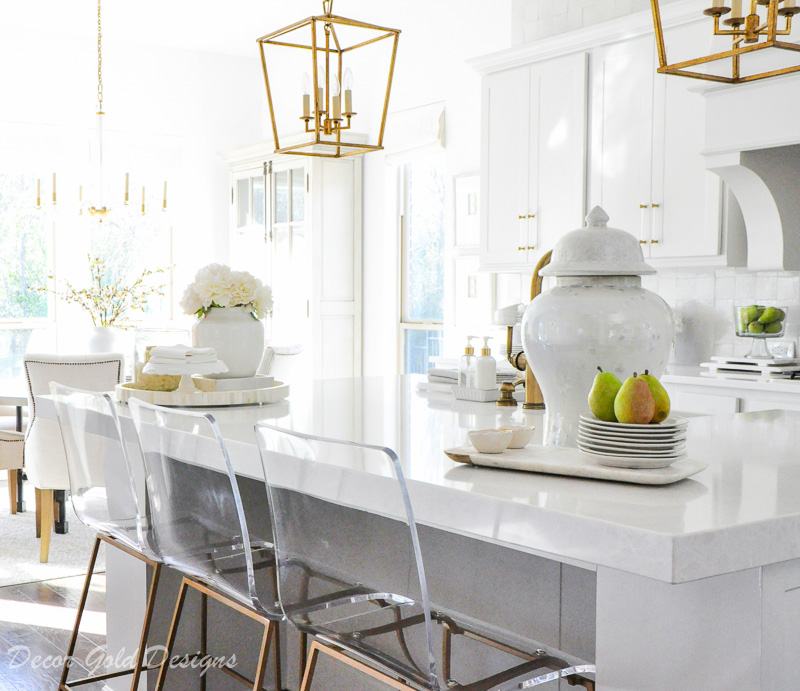 WINTER DINING ROOM
It was most difficult to take down my Christmas decorations in here. I LOVED our tree so much.
Once I had it cleaned up, I was happy just to have it looking as it did before the holidays. This is another recently updated room, so I simply added candles, trays, and moved a piece of art into the space. Everything else is from the room reveal. I'm sure I will make a few additional changes for spring, but I wanted to show you that a pared down look works for winter!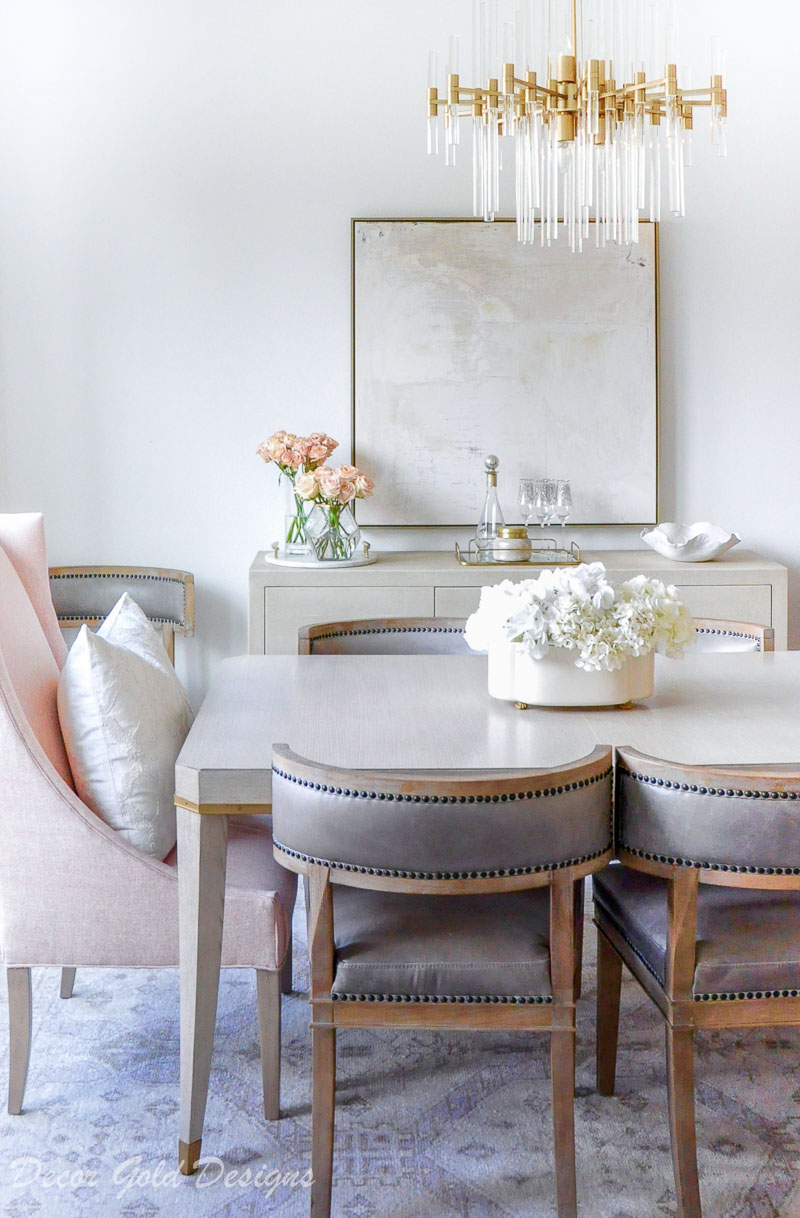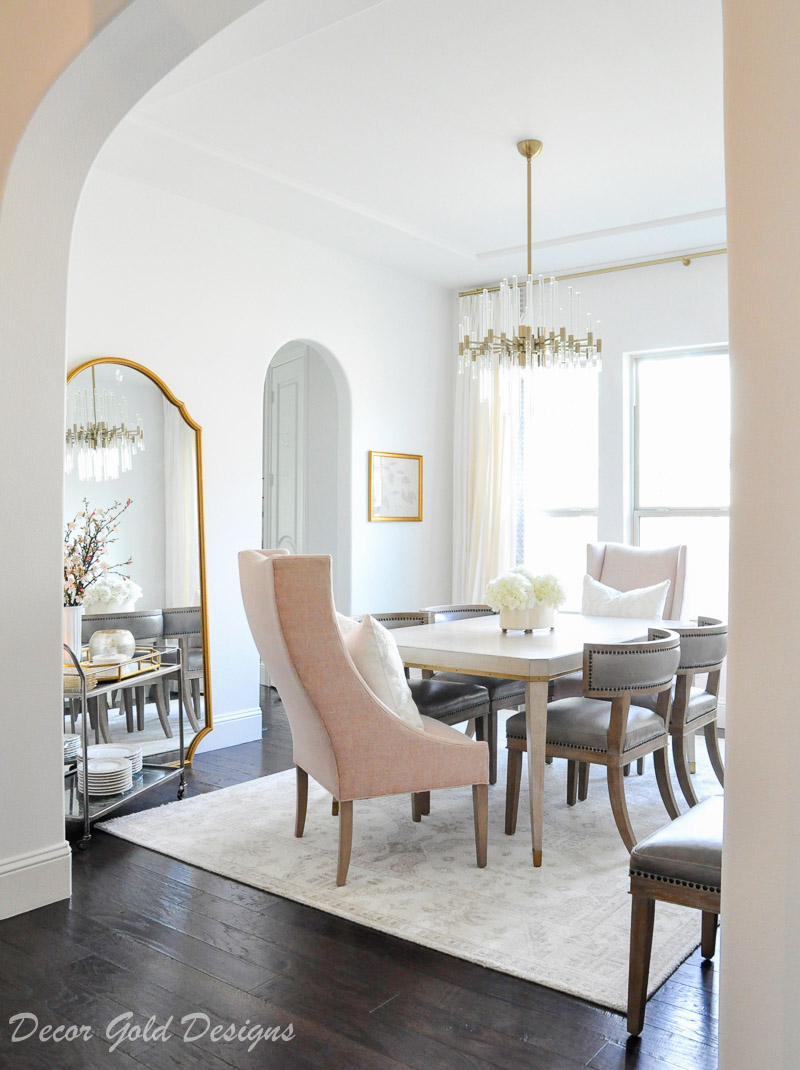 I hope you've enjoyed my winter home tour as much as I enjoyed putting it together for you! There is much more coming in 2019, and I'd love for you to stop by again. You can subscribe below for email notifications.
I hope you'll stay connected…..
Click on the Image to Subscribe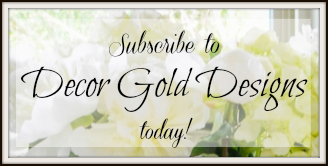 SOCIAL
Instagram | Pinterest | Facebook
Follow me on the LIKEtoKNOW.it app!