When I was designing our new home, I started with our kitchen. Our kitchen is the center of our home and so much life will happen in the space. I simply wanted it to be perfect. While I realize perfection is impossible, I did my best to design a space that would be functional, beautiful, and timeless.
I wanted a very open kitchen much like the kitchen in our previous home. This time around though, it was very important to me to design a space with much more natural light than our last kitchen had. In fact, it was a long-time my dream of mine to have a wall of windows rather than upper cabinets on the main kitchen wall, which is precisely what I designed.
Once the layout was set, it was time for the details. There are so many exciting features and finishes that are going into our new home kitchen design and I'm thrilled to finally share them with you!
Cabinets
We knew we wanted lots of windows in the space, but we also needed a lot of storage. As our plans were originally drawn, we had a window wall, one island, and a side wall to design for all of our needs. It turned out that there would be enough space for a second island, so we added it, which provided more storage and counter space.
I took this picture last week.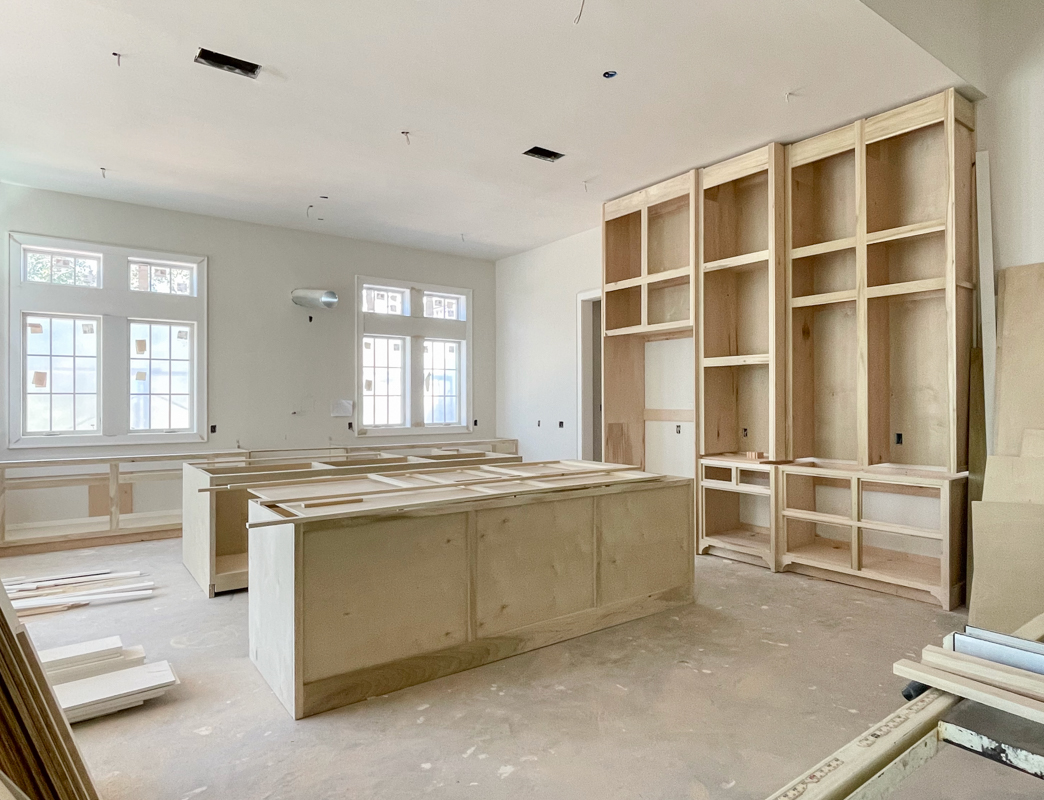 Window Wall
This wall features 4 beautiful casement windows and 4 transoms. Casement windows have hinges on one side which allow them to open outward. They each have a crank that folds inside when not in use. This type of window adds so much charm and character to the space and I love them! The wall will also have lower cabinets, a La Cornue Induction Range, and the most fabulous range hood ever.
Side Wall
Knowing we didn't want upper cabinets on the window wall, we chose to take full advantage of the right side of our kitchen. The cabinets will go from the floor to the ceiling and will include a panel-ready refrigerator and freezer.
Island 1
The sink and the dishwasher will be located in this island. On the opposite side, we will have storage.
Island 2
This island will mainly be used for seating, but it does have deep storage cabinets on one side, which will be great for easy access.
Range Hood
I am beyond excited about this element of the design aesthetic. Of course the range hood will be functional, but it will also be the star of the room! This will be the most impactful design component I will select and I believe it will be the single most beautiful piece in the space. Because of this, I have searched high and low for inspiration. I also spent countless hours learning about my options.
Classic Custom Metal Works became my fabricator of choice because of their exquisite custom designs and commitment to quality. The process has been incredibly exciting…actually, nothing short of a dream. Cindy, the owner, and her team are so passionate about what they do, it comes through in each and every correspondence with them.
They do a phenomenal job of learning about your style and any type of inspiration you may have for your project. They then use this information to help you select a design profile and finishes.
When I first opened the email with the renderings they created for me, I was overwhelmed with gratitude for this amazing company. Cecelia, their designer, had done an amazing job of capturing my design aesthetic and the range hood designs that were provided are absolutely gorgeous.
Want to see my options???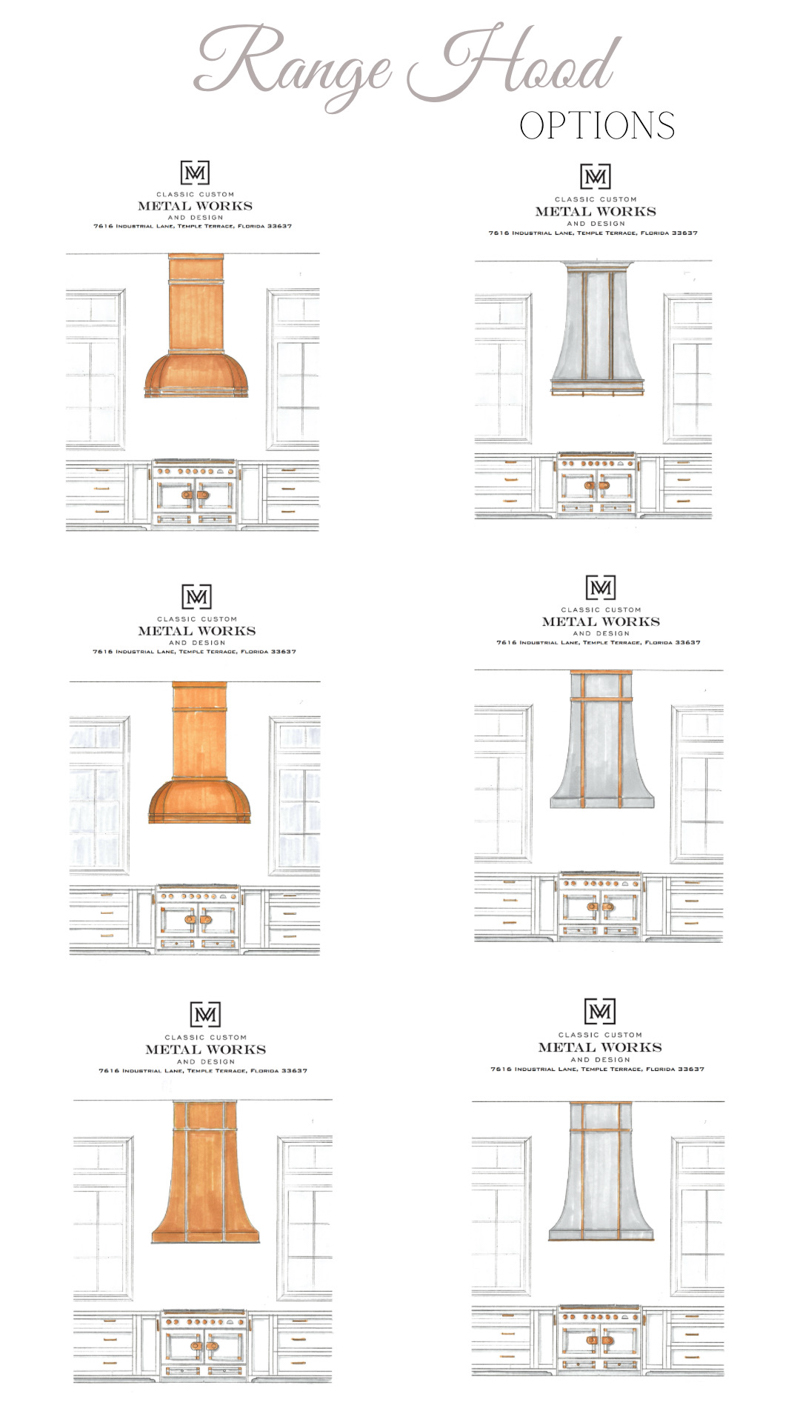 So good, right?!
Cindy at Classic Custom Metal Works shared with me how much she and her team enjoy building relationships and providing a unique experience for their clients. It was immediately clear how dedicated to quality they are as well. My experience with them has exceeded my expectations at every turn and I can barely wait to move forward with one of the stunning designs they created.
I'll share much more about their process and their stylish, luxurious custom range hoods as we proceed. In the meantime though, you can find their inspiration gallery here and their press page here for much more!
Appliances
As I mentioned above, the range is by La Cornue. We also selected a Thermador refrigerator, freezer, and dishwasher. They will be delivered panel-ready and we will have custom panels built for them.

Countertops
I plan to have two countertop designs in the kitchen. One (the more bold one) will be on both islands. The second, more subtle style will be on the cabinets on the window wall and also on the cabinets on the wall on the right. More on this once we make our selections.
Backsplash
While I haven't completed my tile selections yet either, I want something timeless for the backsplash. Marble tiles are my first choice and I just need to find the right ones.
Plumbing
I love brass faucets and I knew the new kitchen was the perfect place for one. We selected a pot filler from the same collection.

Lighting
Now, it's time to share one of my favorite design elements, lighting. I've selected two pendants that will hang above the island closest to the living room. The breakfast room and pantry flank each side of the kitchen, so it was important for the lighting to look beautiful with the kitchen pendants. The kitchen is also open to our living room, so this chandelier and pair of sconces will coordinate as well.


Kitchen & Surrounding Areas
When designing a home, it's very important to consider the surrounding areas. For this reason, my design board includes several spaces. I wanted to share it with you to help you see my plans for the space. I am so excited to see our kitchen and each of these spaces begin to come to life! You can follow my updates on my Instagram Stories for frequent progress reports!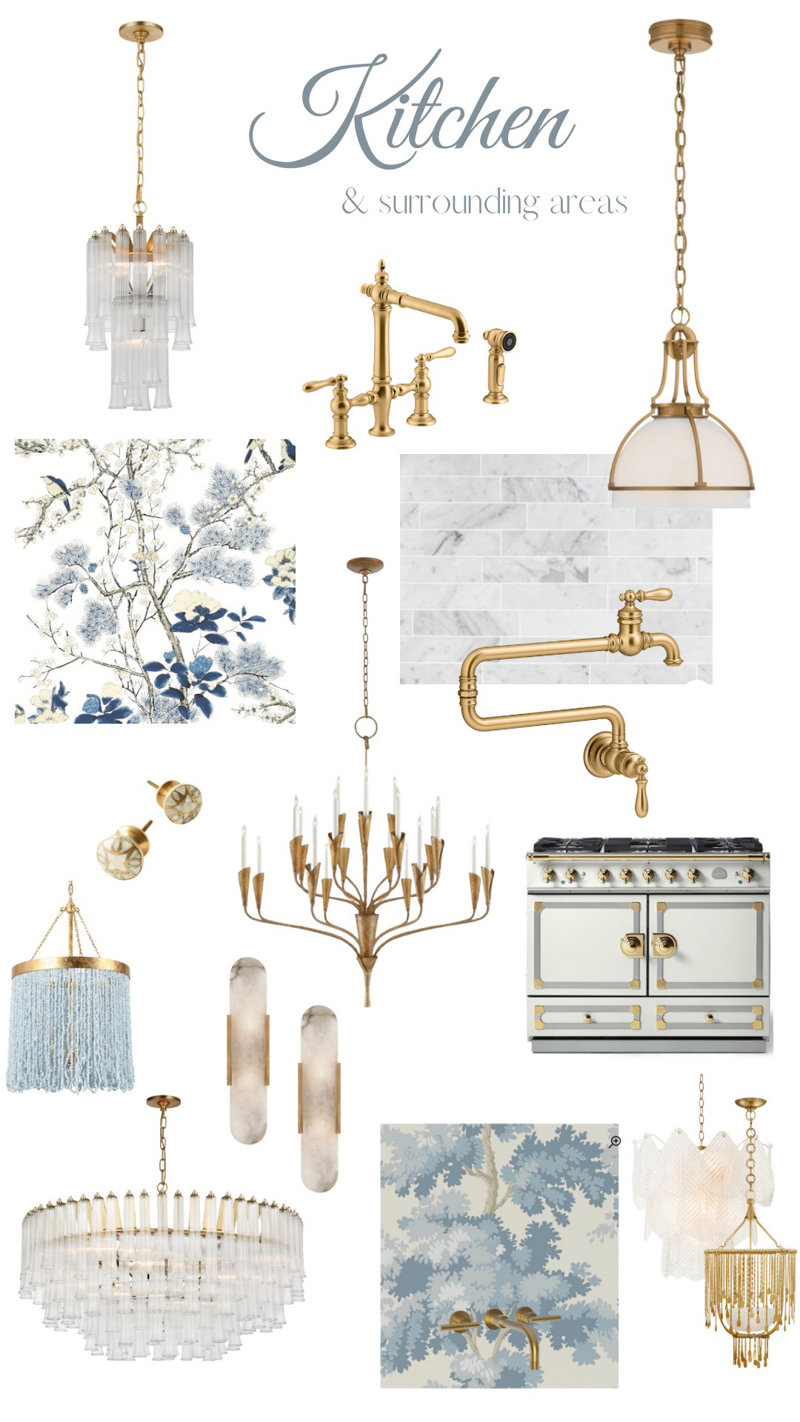 I hope you'll stay connected!
Click on the Image to Subscribe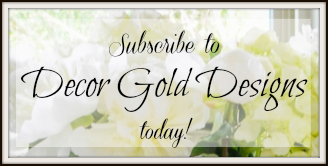 SOCIAL
Instagram | Pinterest | Facebook
Follow me on the LIKEtoKNOW.it app!