Hello and welcome to the house of never ending projects! The big change in our living room, our new draperies, have made a huge impact!
When I was making selections for our living room makeover, there were a few things that I decided to put off until after the makeover reveal.
Since then I found the perfect draperies, have my fireplace styled for the first time, and changed a few things. Basically, I added finishing touches, to complete our living room, similar to the guest room details I shared in my last post! Can't wait to show you!
*This post contains affiliate links. Please find our full disclosure here. Also. this post is, in part, the result of a collaboration with Martha & Ash and Metrie. All comments and opinions are 100% my own.   
Draperies
I fought the addition of draperies for the longest time. It's not that I don't love the look of drapery panels. I do love the look very much. But, I desperately wanted to maintain every inch of the forest view behind our home. You can see the forest from our front door and entry hall and the view is one of the things I love most about this house.
Now, though, after living with my new Martha & Ash panels, I have no idea why I waited so long!
They frame the window perfectly and as you can see, they don't block the view at all!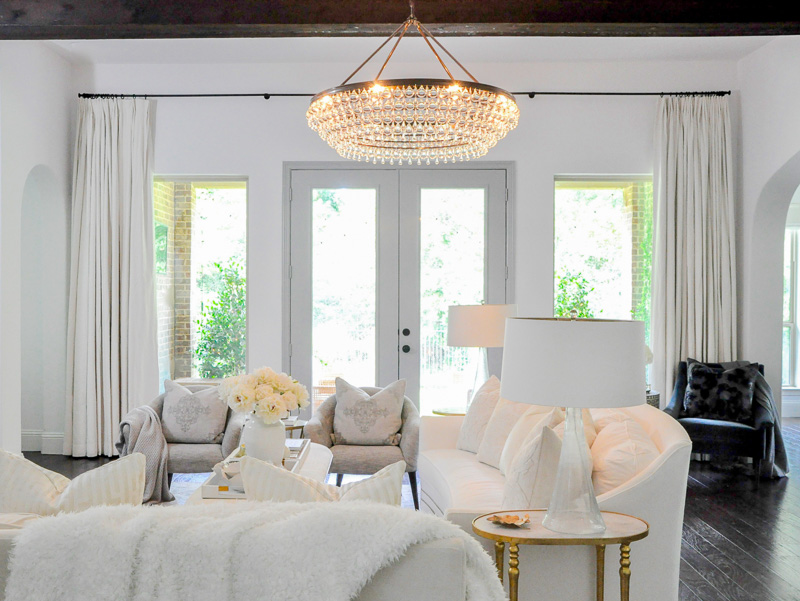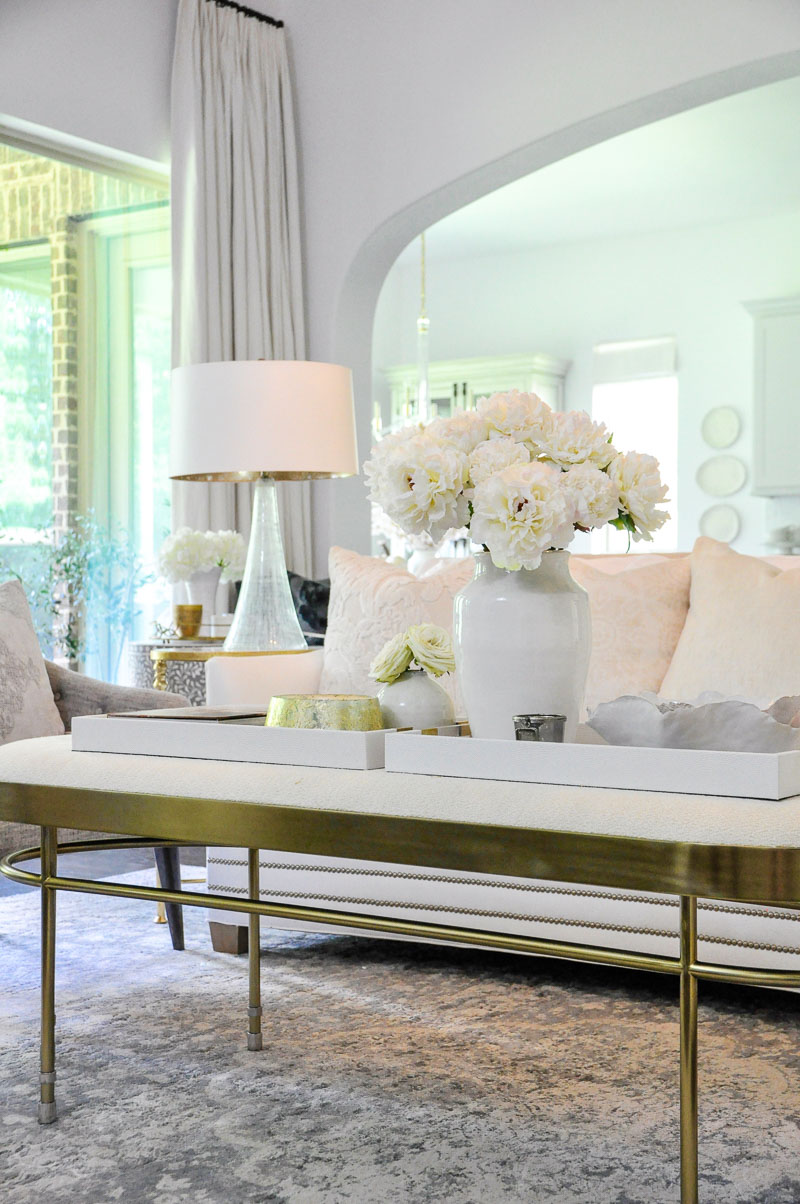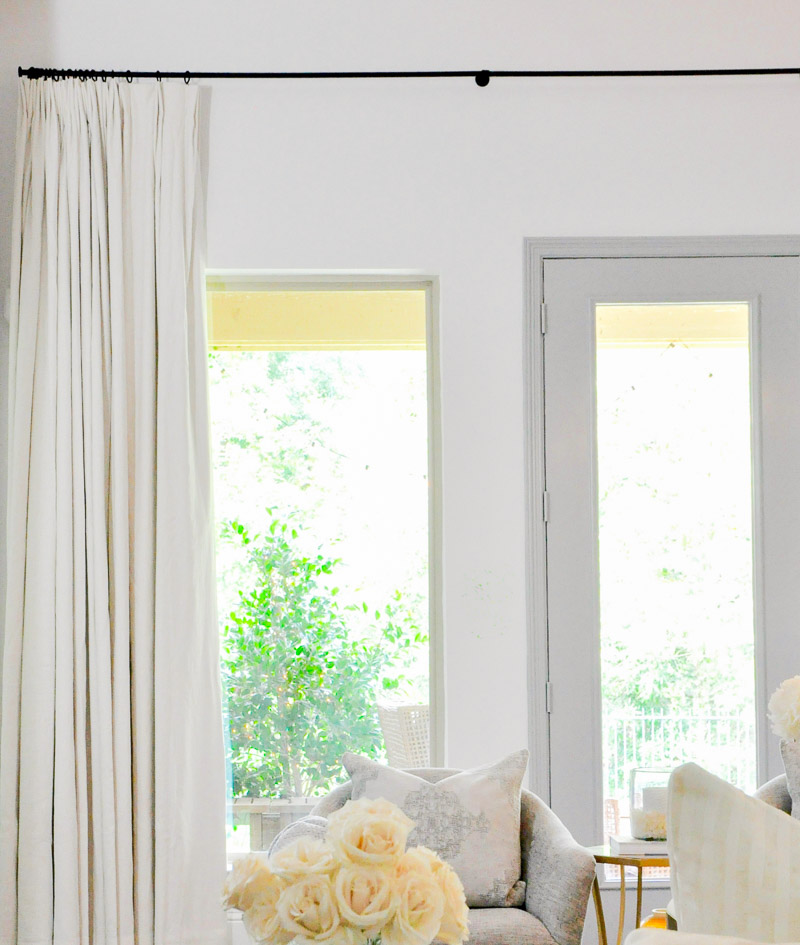 I am so in love! I selected Martha & Ash's "Bone" linen and blackout lining. In my guest room, I used "Stark" linen. The difference is subtle and both colors are so pretty. My slender iron hardware is from them too!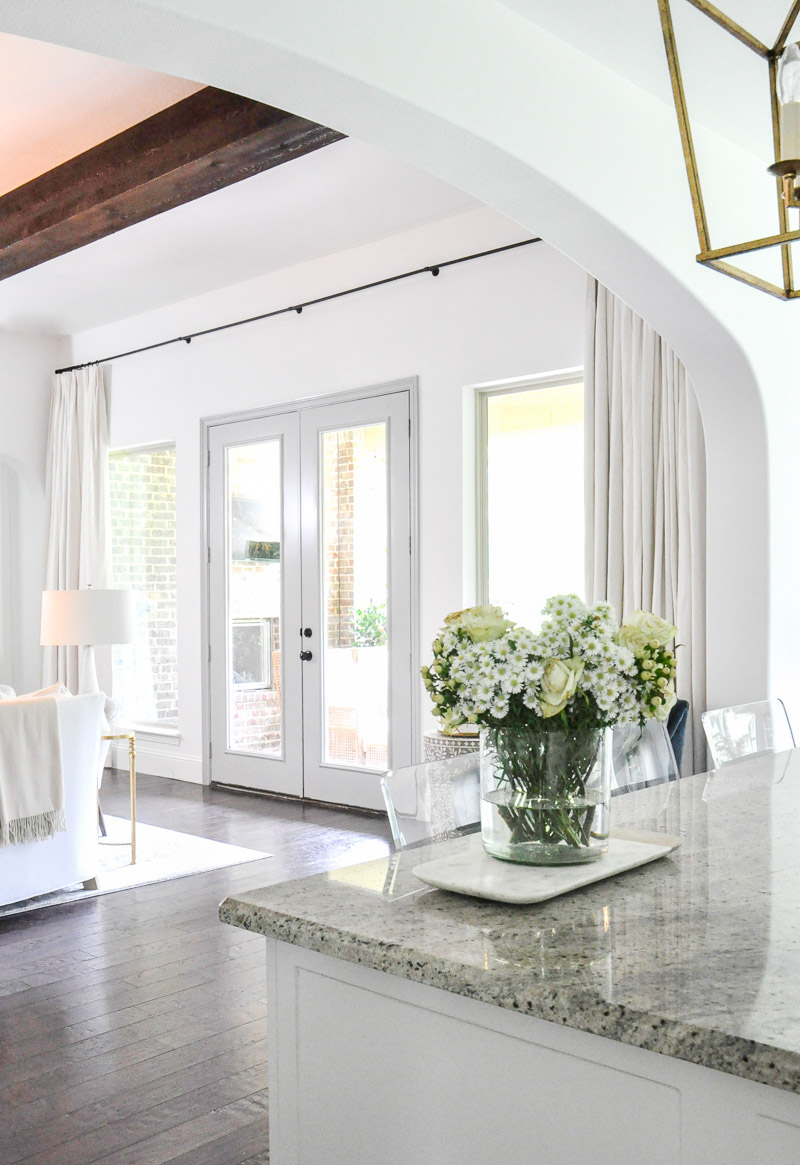 You can find out more about Martha & Ash and see more of their beautiful work by visiting my guest room.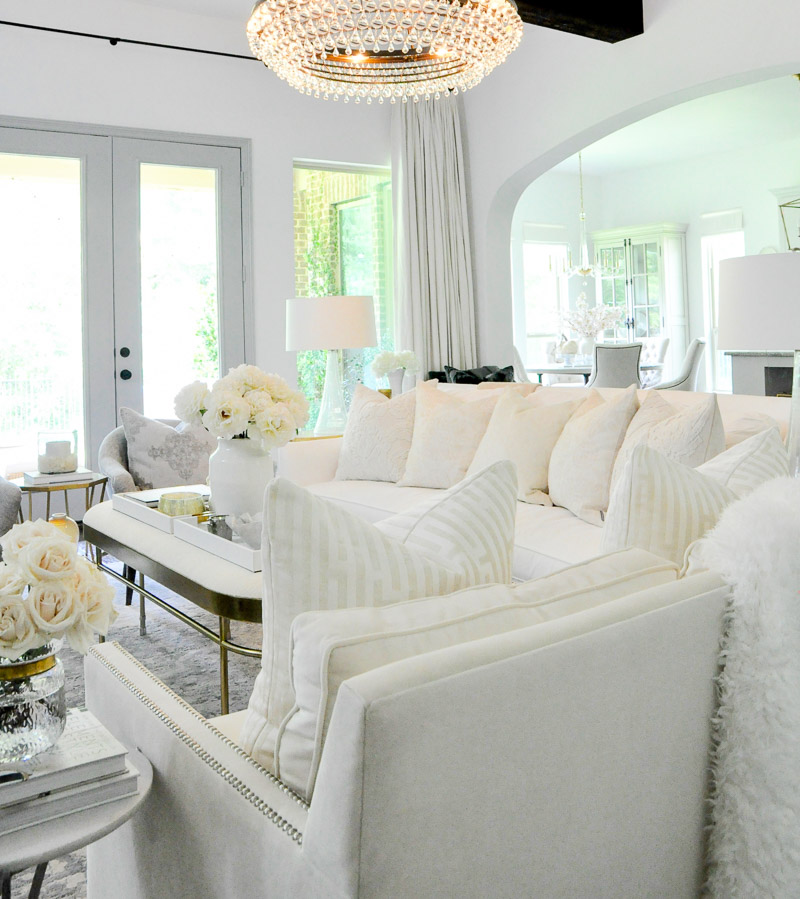 Painted Doors
Once the panels were ordered, I knew I wanted to change the color of our doors. They used to be black and we chose Coventry Gray by Benjamin Moore for the new color. The new color works much better with all of our other changes.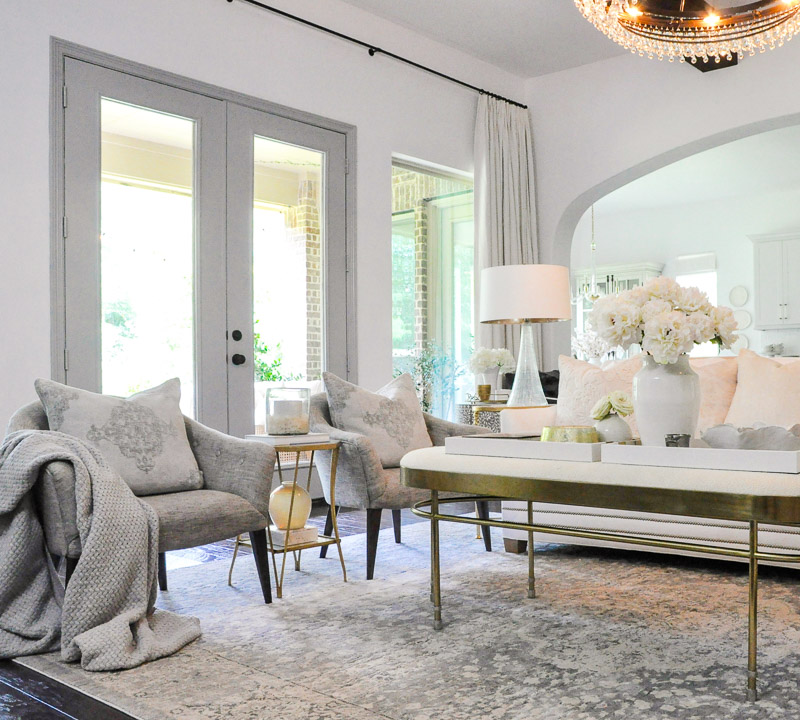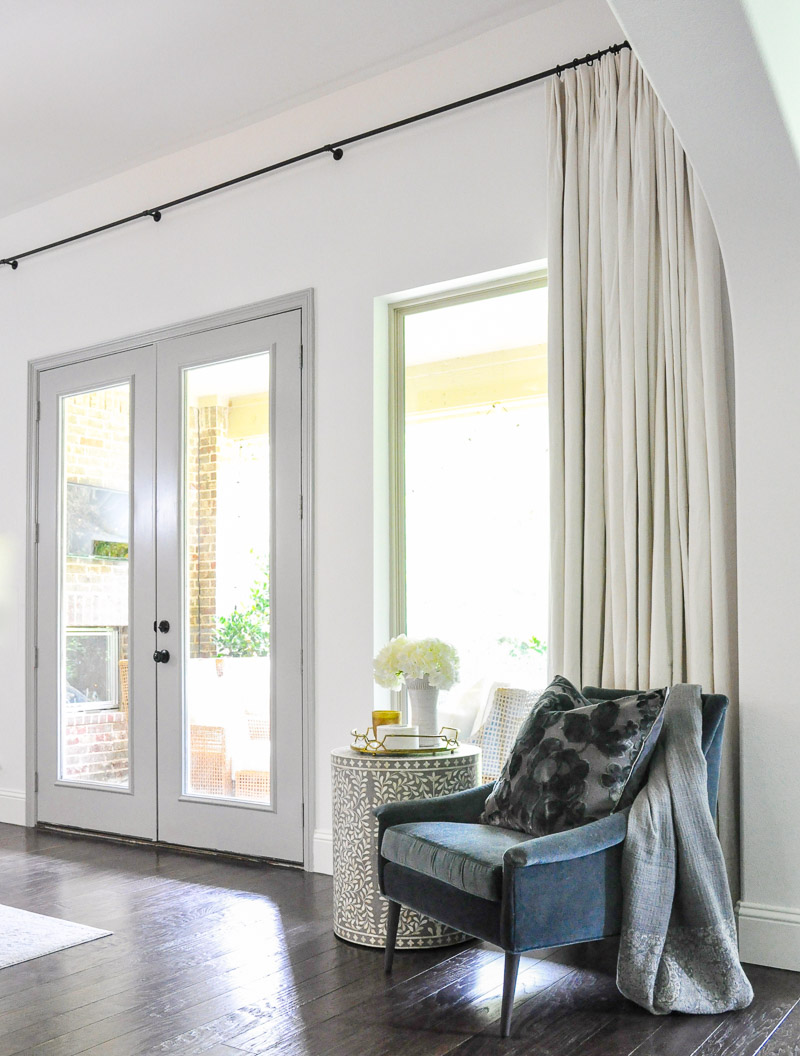 Fireplace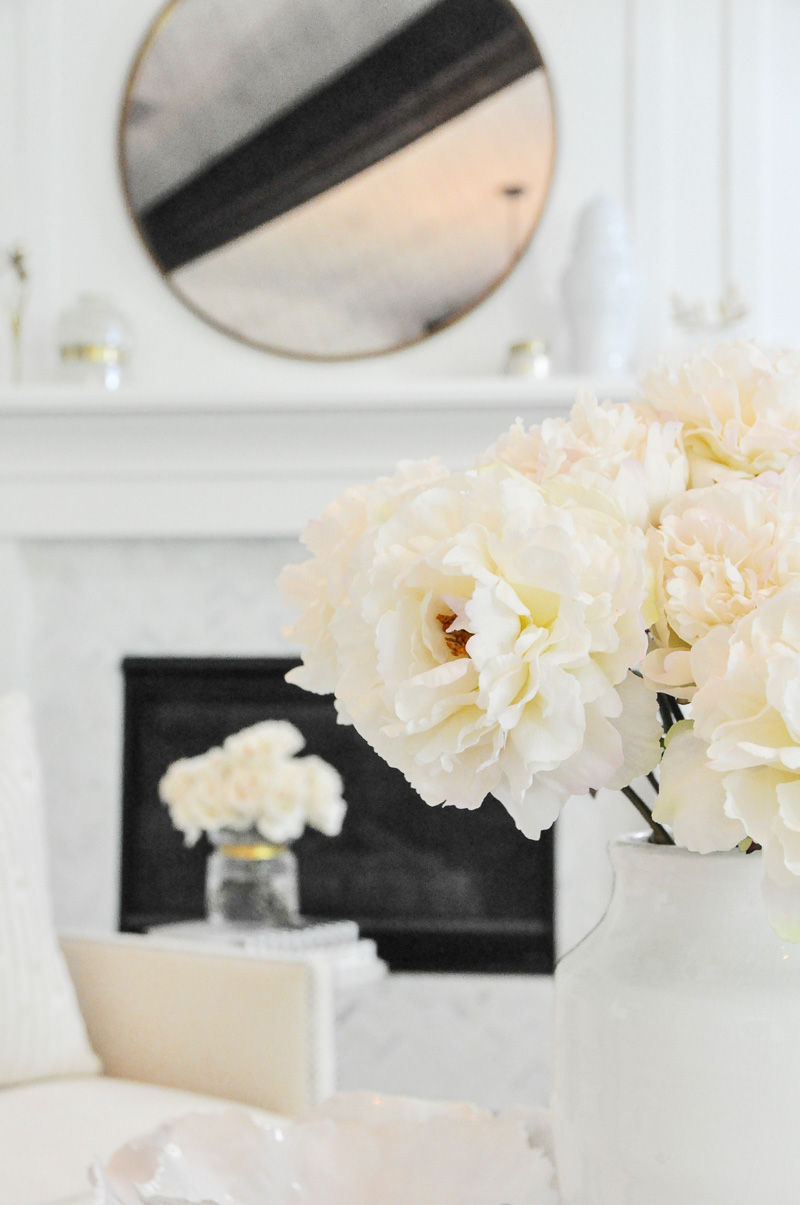 You may have seen our completed fireplace in my recent update of our projects and plans.
I didn't have it styled at the time because the mirror I wanted was going to be unavailable for 5 months. I decided against that mirror and, for now, I'll be using this one from my dining room. When we decided to do a full dining room update, I changed everything, but I still love the mirror, so it all worked out!
Also, don't miss my sweet friend Courtney's new book, French Country Cottage! Courtney is an incredibly talented stylist and photographer. Her florals are stunning too. Her newly published book is everything I expected and more and I know you will love it too!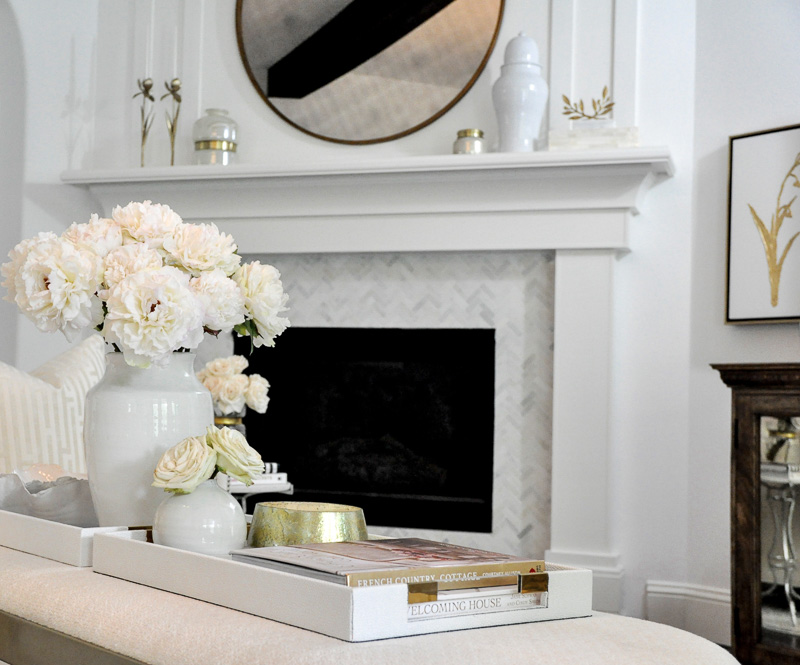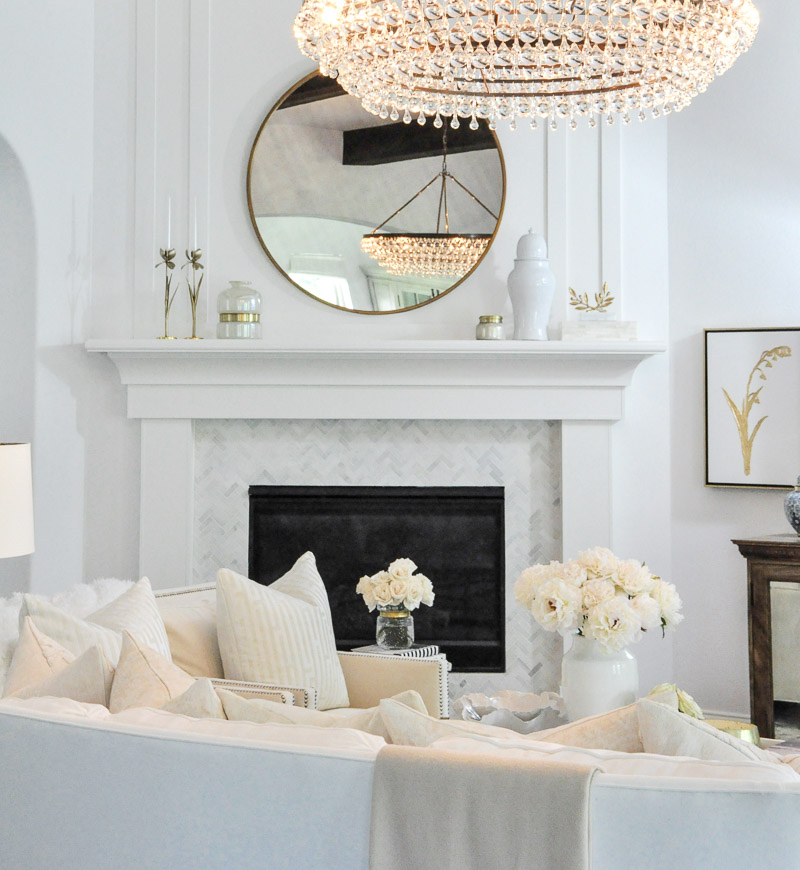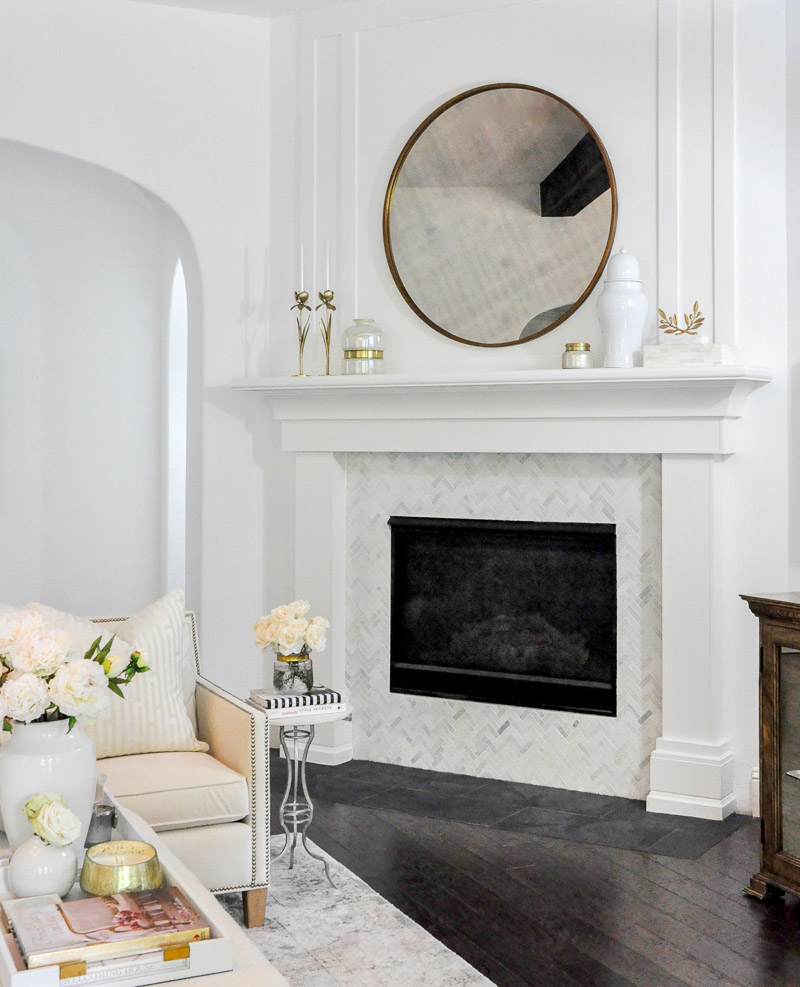 I'll definitely be leaving this room alone for a while. I am so happy with the last few additions and it feels finished. It will be wonderful to relax in here with family and friends during the holiday season!
In Other News….
I am still working tirelessly to complete my kitchen and dining room projects. My kitchen update has evolved into much more than I anticipated, which is wonderful, but it has taken far longer to get it complete and ready to show you. It is killing me to have to wait, but I know it will be worth it!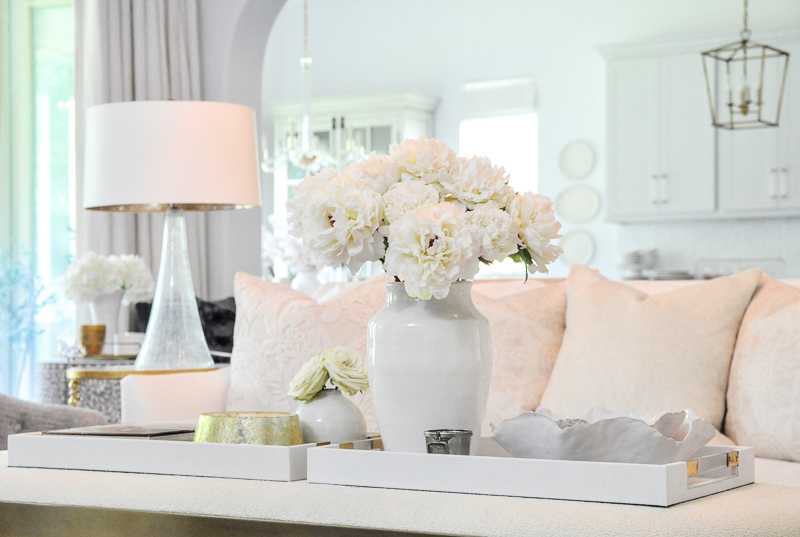 <

Draperies | Rod | Rug | Sofa | Ivory Chairs | Chandelier
Gold and White Ottoman Bench | Gold & Mirrored Side Table | Silver Side Table | Gold & Marble Side Table
Gray & White Round Side Table | Round Brass Tray | White Trays | Lamps | Art
White Textured Pillow | White Tone on Tone Pillow | Cut Velvet Geometric Pillow | Gray Pillow
 Furry Throw Blanket | Blush Throw Blanket
Console Table | Large Urn | Round Vase
On Fireplace:
Olive Branch Statue | Decorative Box | Large Round Mirror
Wall Color – Chantilly Lace, Door Color – Coventry Gray, Both by Benjamin Moore
A Few Similar Options

Stay connected…..
Click on the Image to Subscribe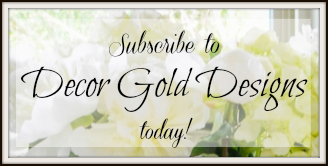 SOCIAL
Instagram | Pinterest | Facebook
>