Today, I want to introduce the newest member of our family. This is little Ava. She is one smart, intuitive puppy. As a matter of fact, she came into our lives at just the right moment. Perhaps to help us heal.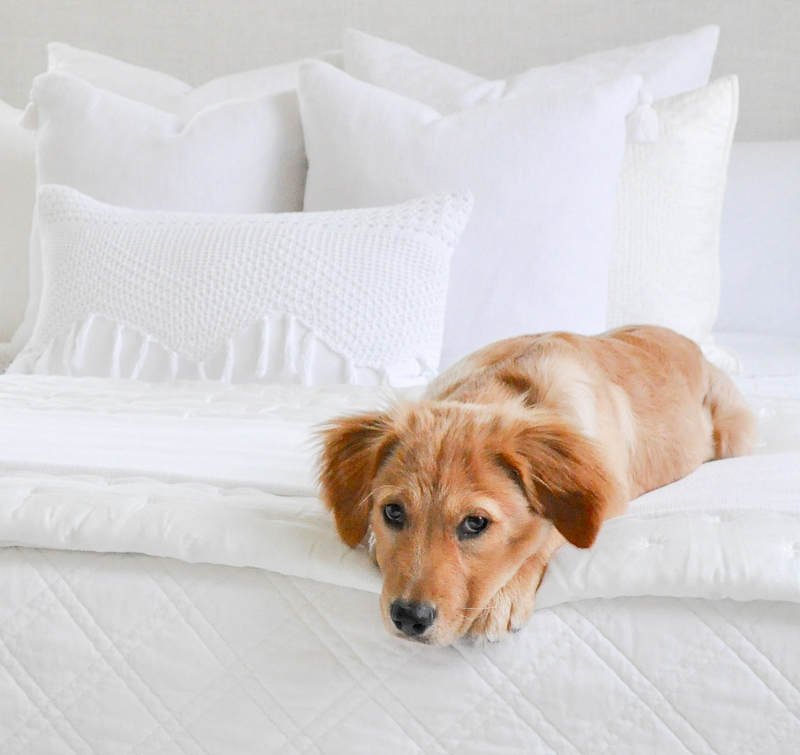 You see, after the loss of a deeply loved pet, our hearts were broken.
But, let's back up for a moment. If you follow me on Instagram, you likely remember our sweet golden retriever, Haley. I shared her story there, but in case you don't know it, I'll catch you up.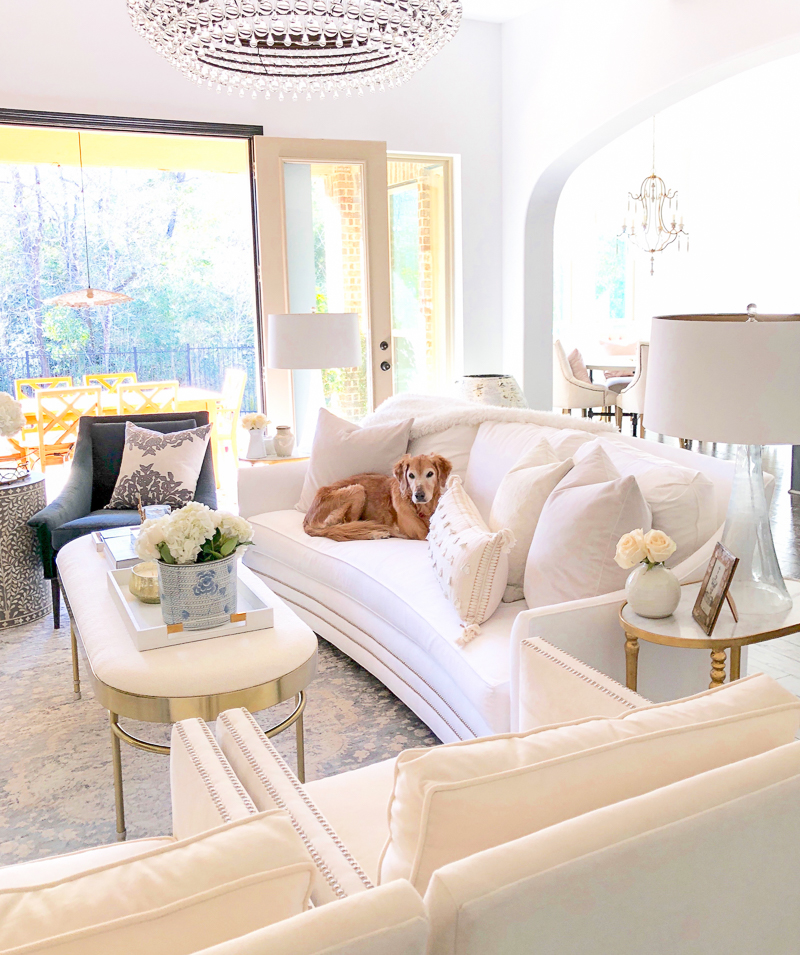 We love our dogs very much and they play a major role in our daily lives. Haley and our other golden retrievers blend into our home, our lifestyle, and the images you see here on our website.
They are rescues and an additional passion in my life beyond decorating and home styling.
We adopted Haley in late 2010 just after we got married. She was 2 at the time. About a year ago, she was diagnosed with histiocytic sarcoma which is an aggressive form of cancer. Sadly, after 10 months of treatment, and loving care from her vets and our family, Haley lost her battle. Then three days later, tragedy struck. Our senior golden retriever Max, died suddenly after a seizure. Left – Haley, Right – Max.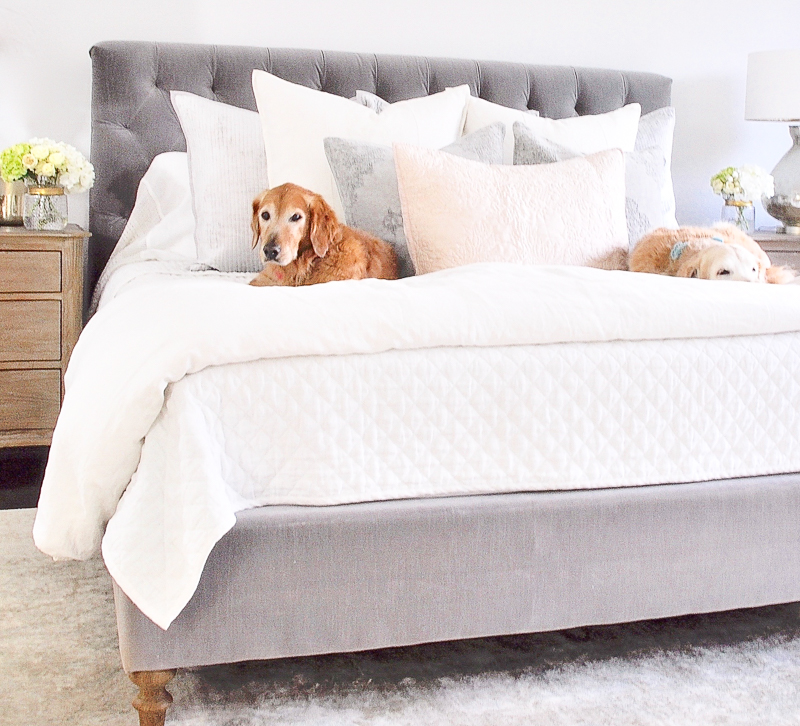 Naturally, we were all incredibly sad. Including our golden boy Riley, who was very bonded with Haley. For over seven years, they were rarely far from each other.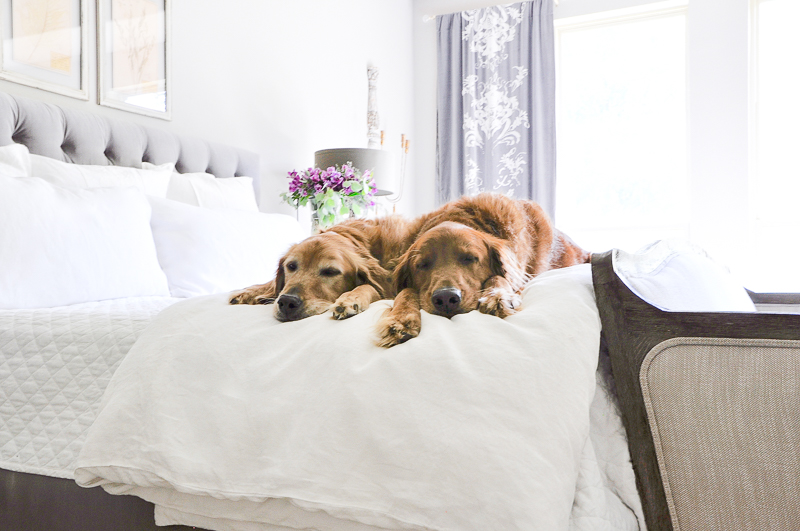 A couple of months went by and we realized it was time to begin thinking of adding a new pup to our family. I use the word "pup" but, the truth is, we thought we would likely adopt a 1-2 year old female. We rescue our dogs from Golden Beginnings Golden Retriever Rescue and I never dreamed there would be a puppy available for adoption.
So, we put our names on the waiting list and we waited.
As it turned out, sweet Ava was in fact (almost) available. She would need a loving home soon and we were lucky to be in line for her.
Ava had a rough start to life. She was dumped with her sister, in a parking lot, very sick with parvo, adenovirus, coronavirus and coccidia (an intestinal parasite).
Golden Beginnings took her in and found excellent veterinary care for her. The generosity of numerous good samaritans paid her vet bills. Sadly, her sister didn't make it, but Ava fought through the painful viruses and eventually was available for adoption.
Once we met her, we knew it was a match made in Heaven.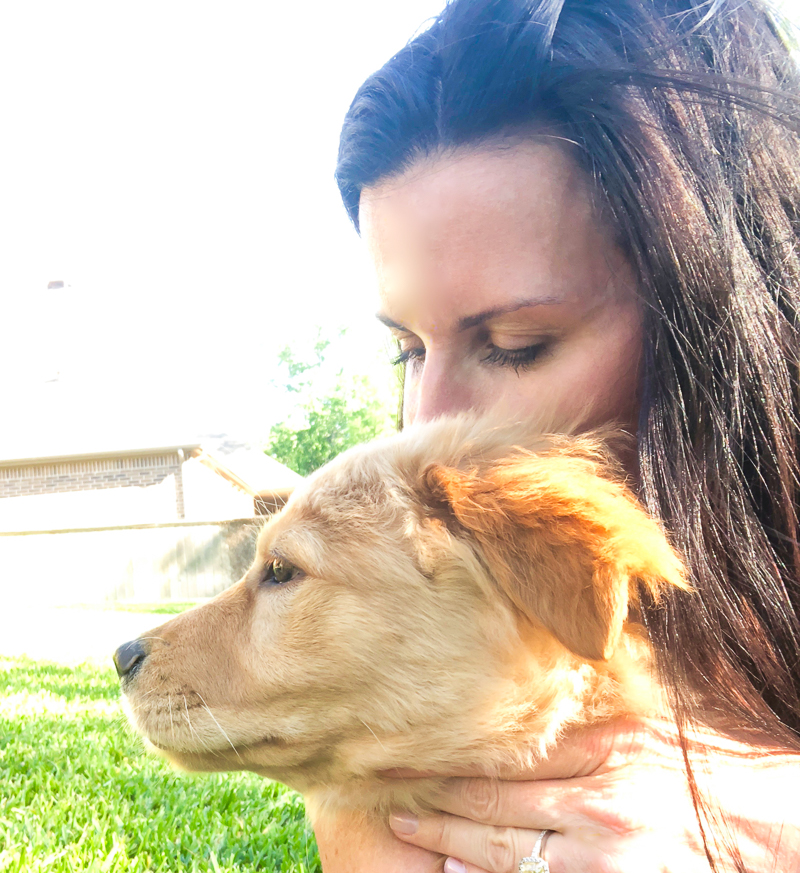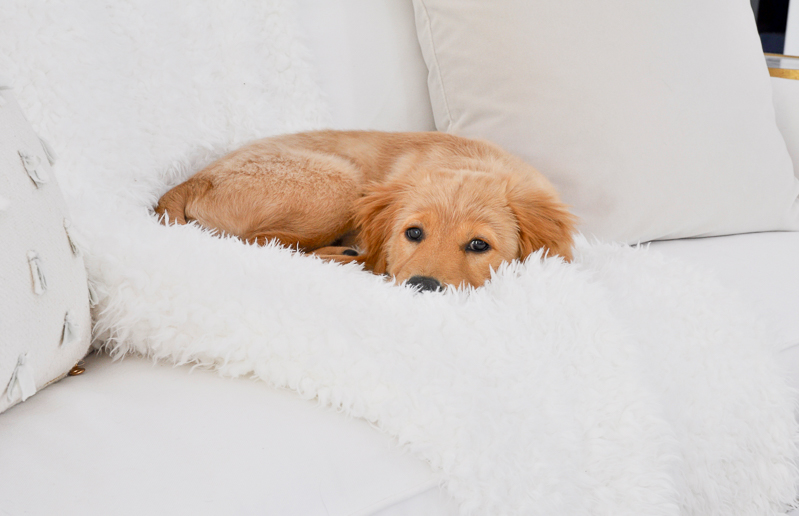 She is now a happy, healthy, and funny little puppy! And she's ours!
Oh, and she's the reason I haven't managed to get as many blog posts done as of late!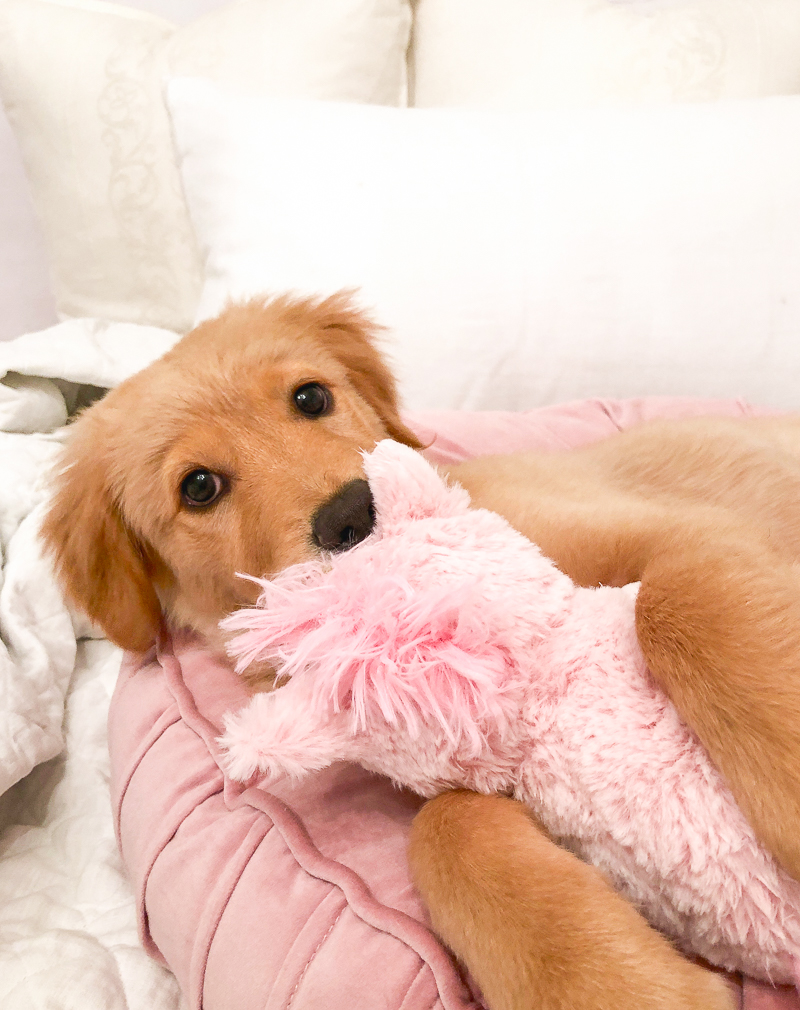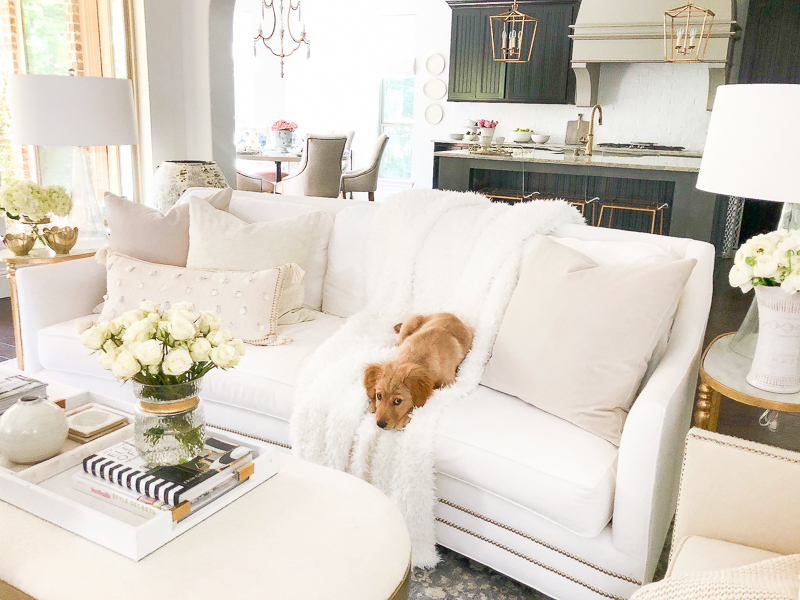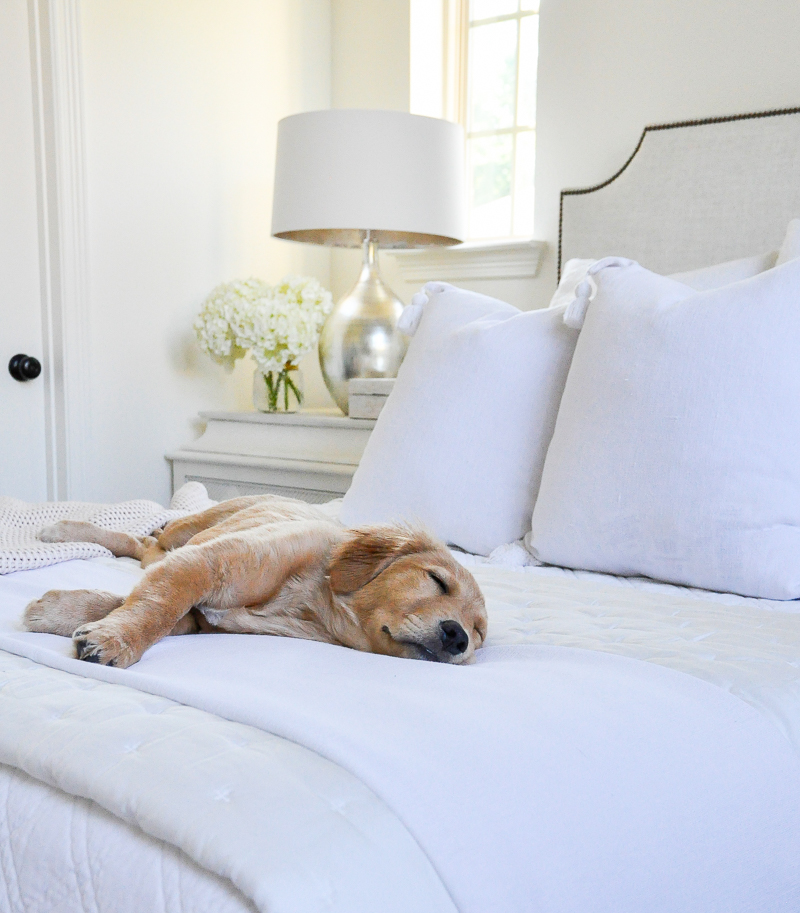 I must say, it felt like she found us.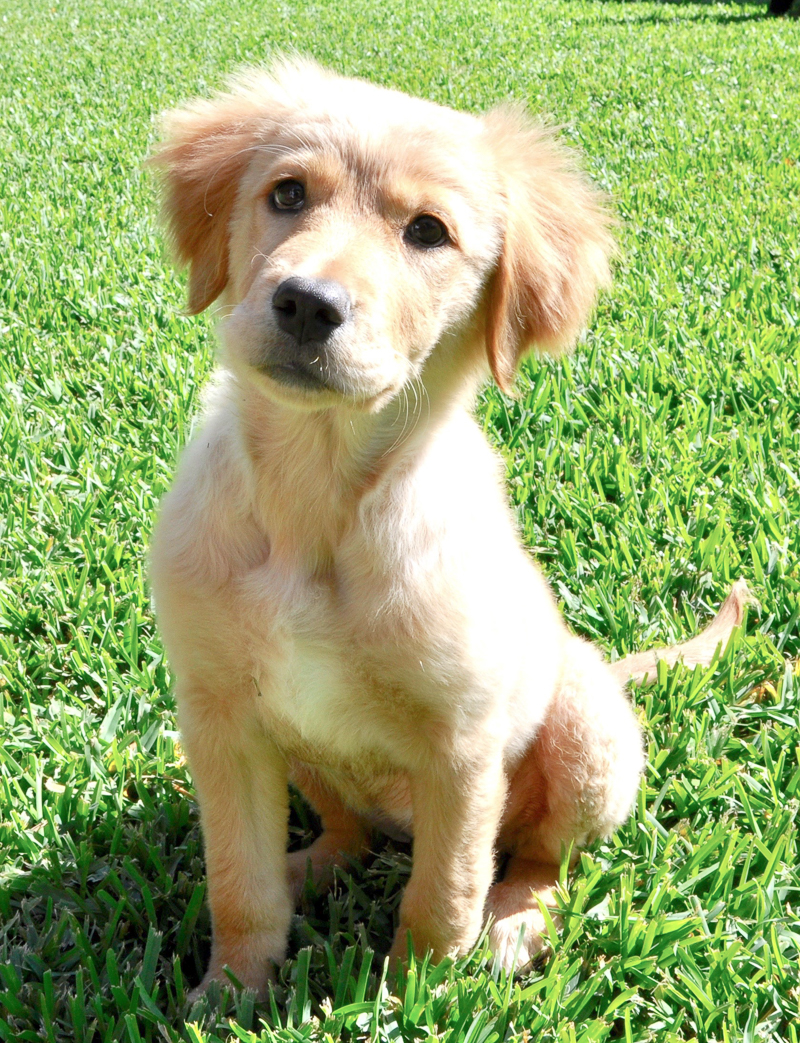 Even Riley is beginning to bond with her.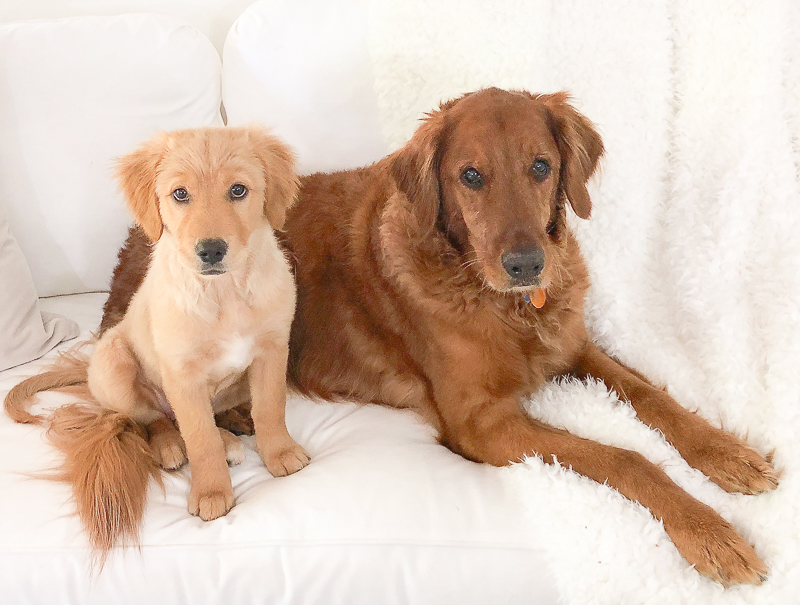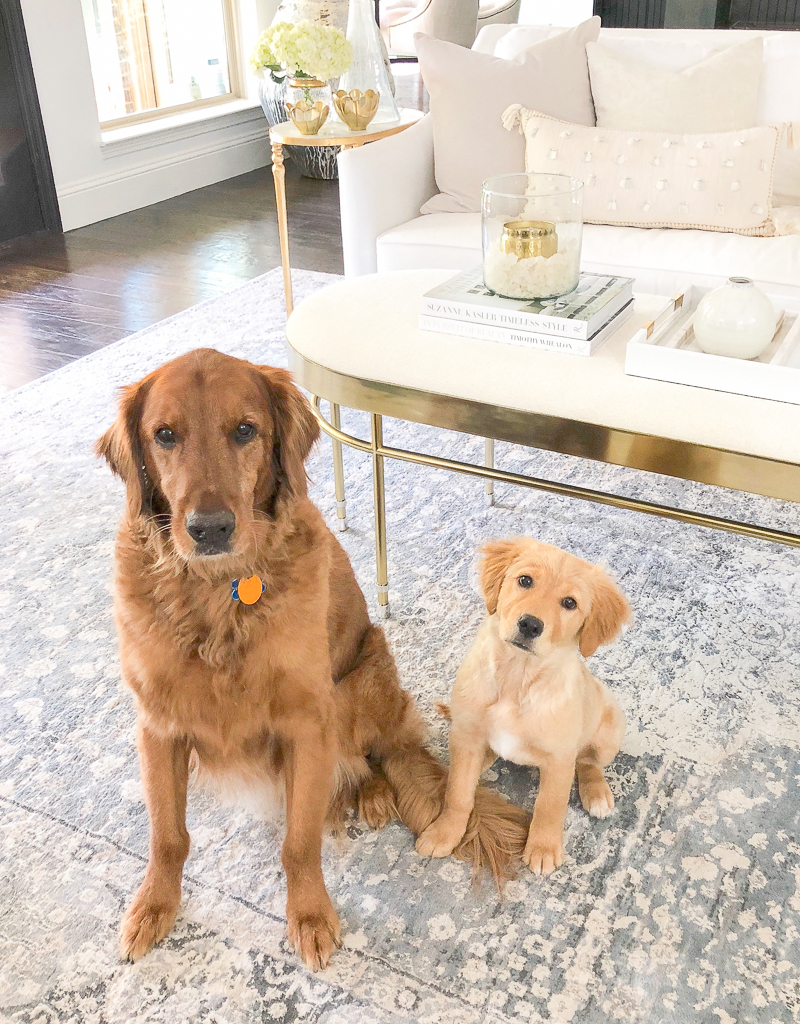 We love her so much already!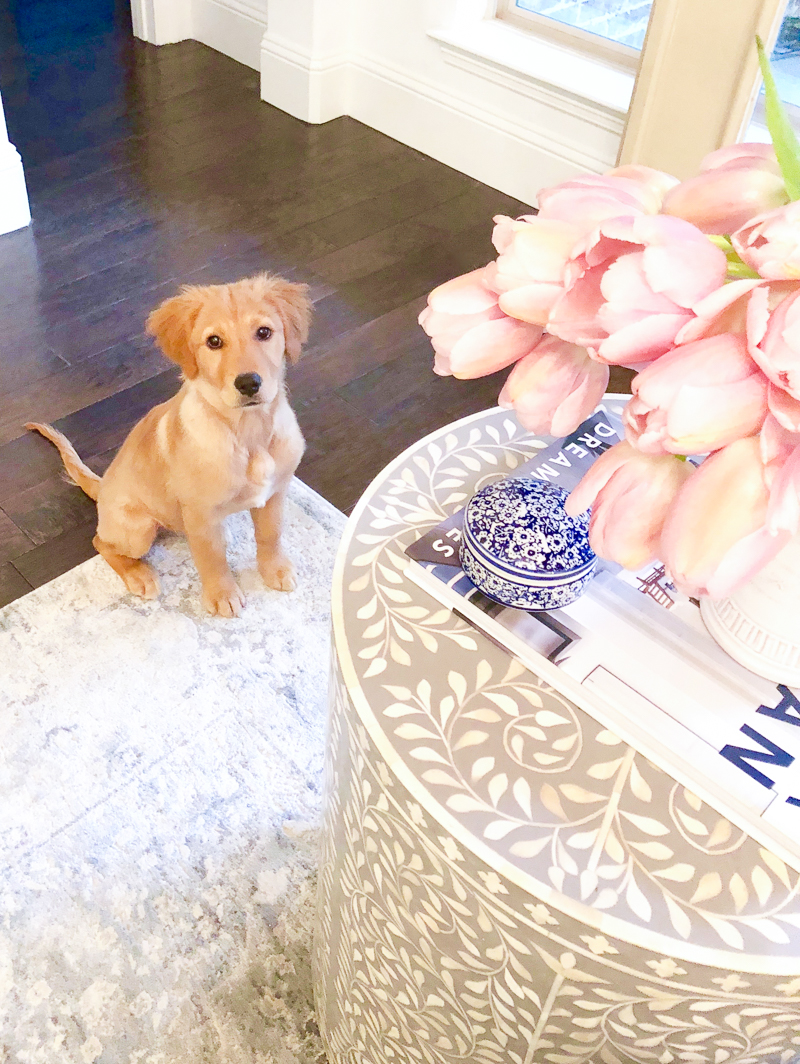 Thank you for reading our story! You can find all room sources below, plus my Top 10 puppy essentials list!
If you are wondering how we keep our home clean with pets, read my Clean Home with Pets post!
---

Living Room



Master Bedroom



Guest Bedroom


---
TOP 10 PUPPY ESSENTIALS
Crate | Crate Cover | Puppy Playpen | Bed | Collar | Tag | Leash | Toys | Food & Water Bowls | Treats
Use the arrows to find additional products.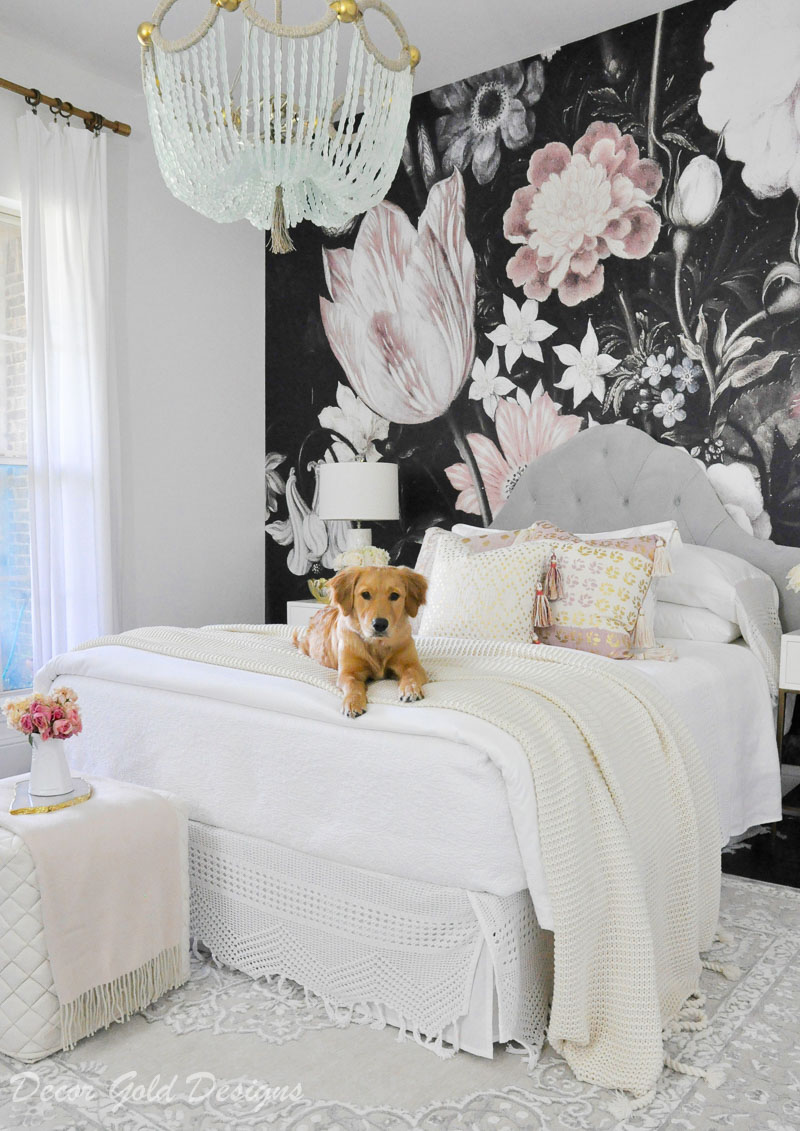 Stay connected…..
Click on the Image to Subscribe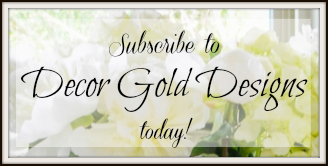 SOCIAL
Instagram | Pinterest | Facebook
SaveSave
SaveSaveSaveSaveSaveSaveSaveSaveSaveSave
SaveSave
SaveSave
SaveSave
SaveSave
SaveSave
SaveSave
SaveSave
SaveSave
SaveSave
SaveSave
SaveSave
SaveSave
SaveSave
SaveSave
SaveSave
SaveSave
SaveSave
SaveSave
SaveSave