Welcome to my spring home tour!
I am done with winter weather as I know many of you are as well! Over the past couple of months, in preparation for spring, I spent a lot of time cleaning and organizing. I am enjoying the fruits of my labor and I am moving onto decorating.
Adding spring decor is always a pleasure. Today you'll find a lighter, brighter look here, with plenty of faux branches, faux flowers, soft pastel accents, some new home finds, and hopefully some inspiration for you to use in your own home decorating!
Please enjoy my spring home tour. I have included all available sources for your convenience.
*This post contains affiliate links. Disclosure here.
SPRING ENTRY HALL
If you have visited Decor Gold Designs before, you likely know we have a long entry hall. I always try to coordinate the decor from our door, all of the way to the end of the hall.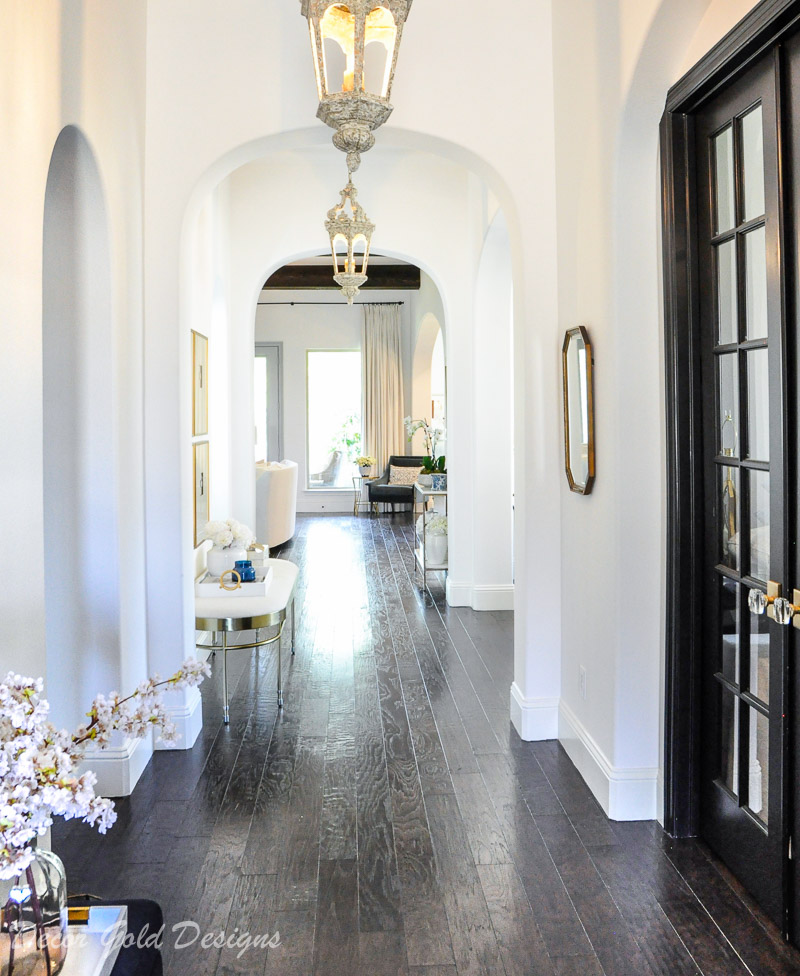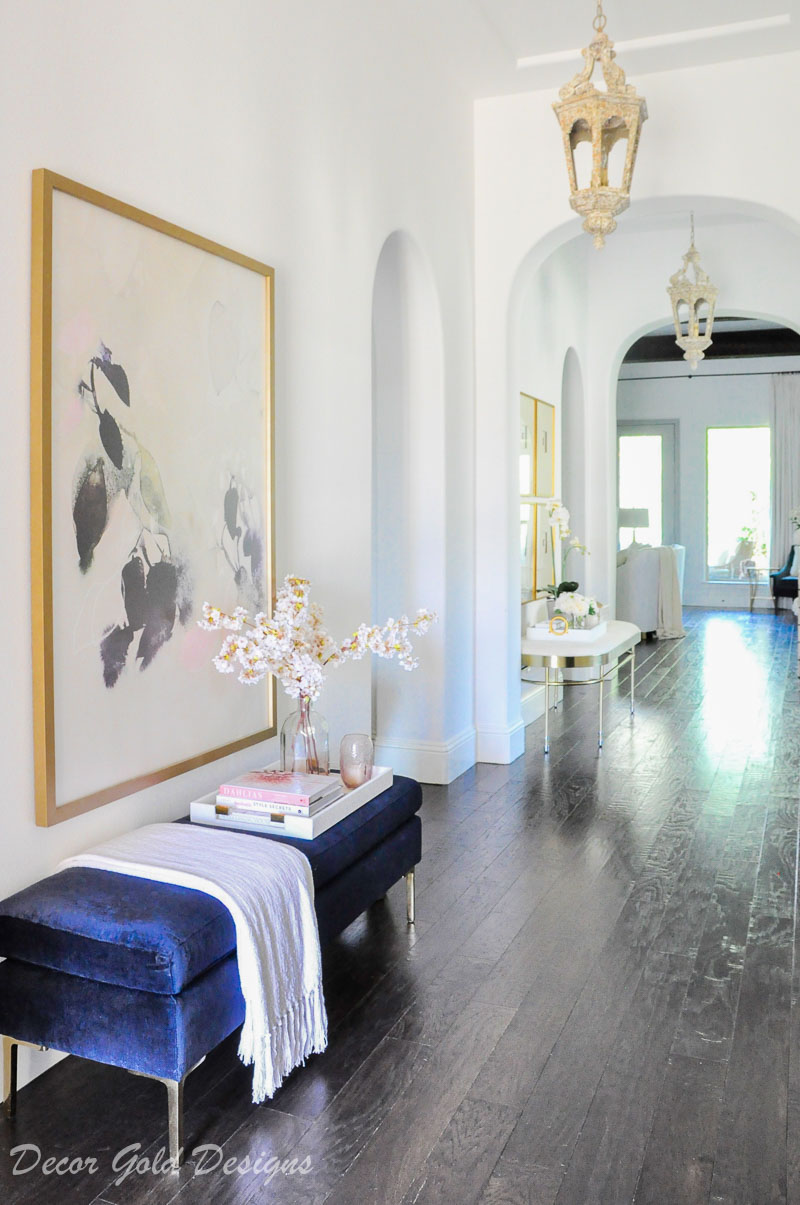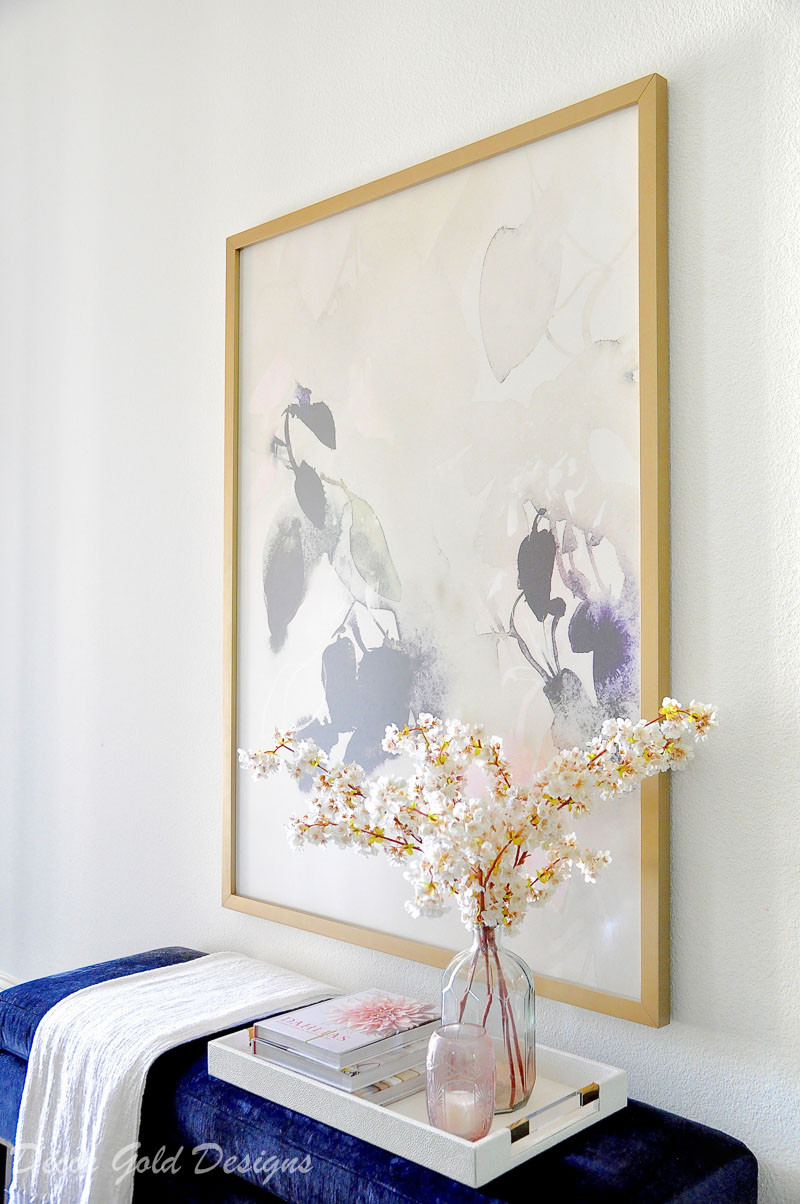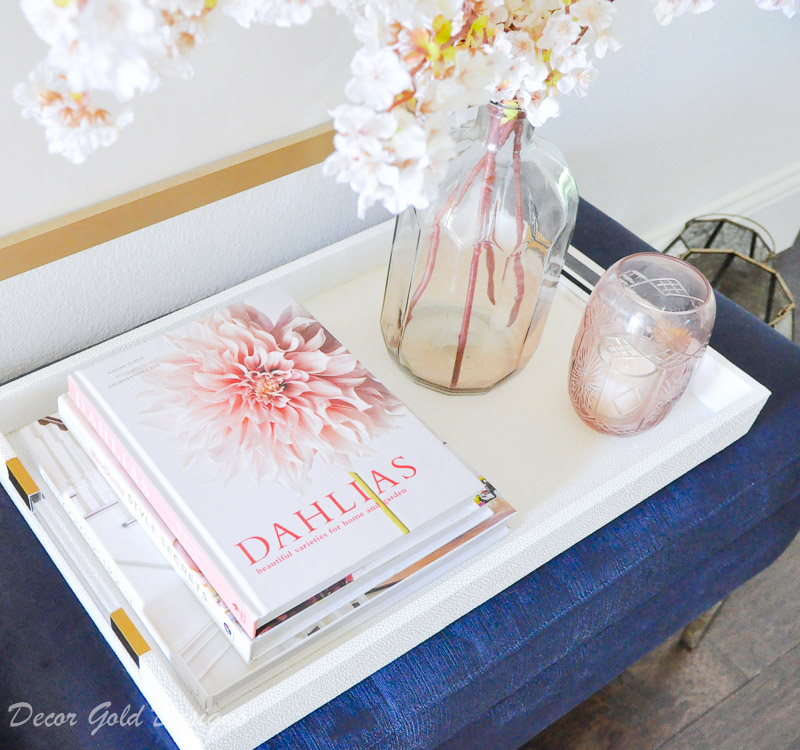 The most recent additions to this space, framed intaglios, and a brass and ivory bench (previously in our living room) are favorites.
My white and gold tray, decorative box, and faux arrangement keep this spot neutral and beautiful for all seasons.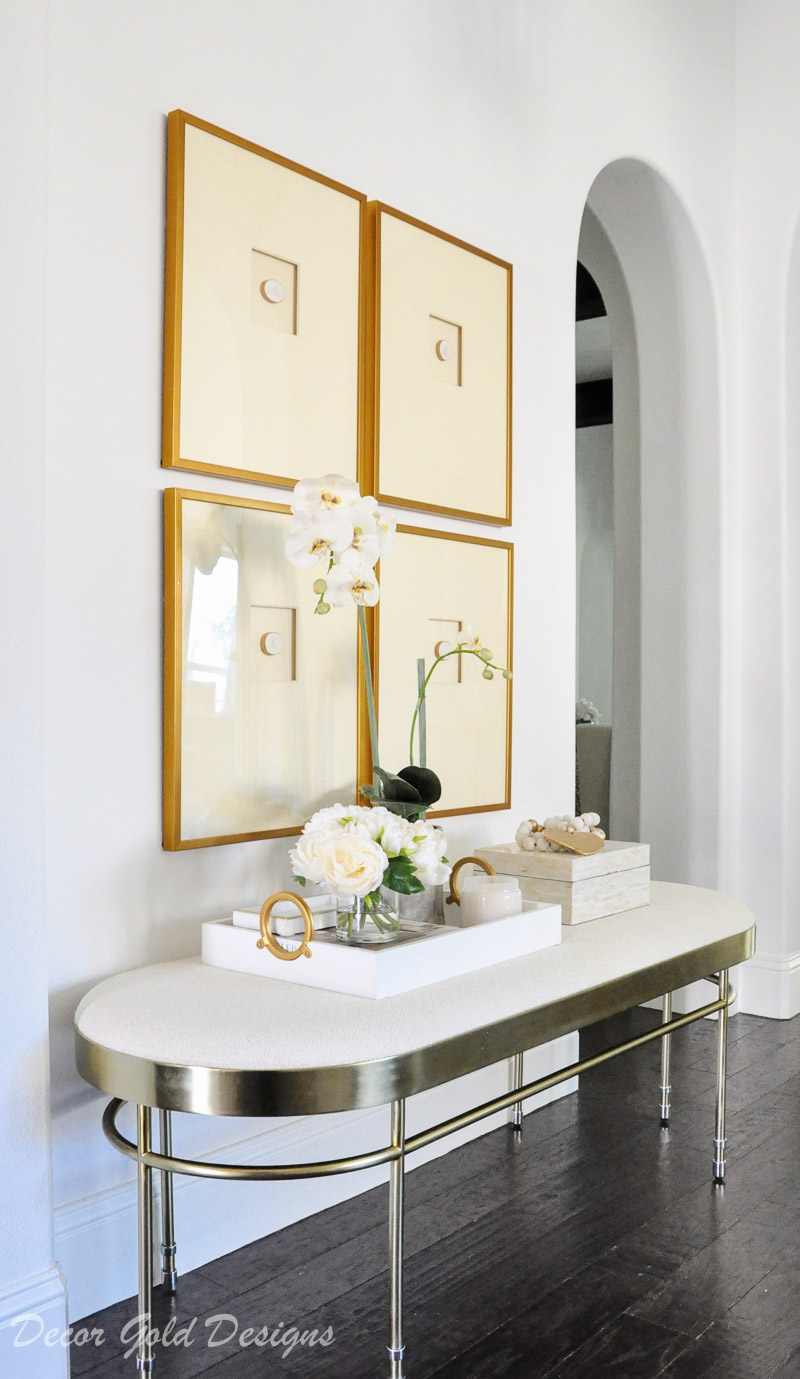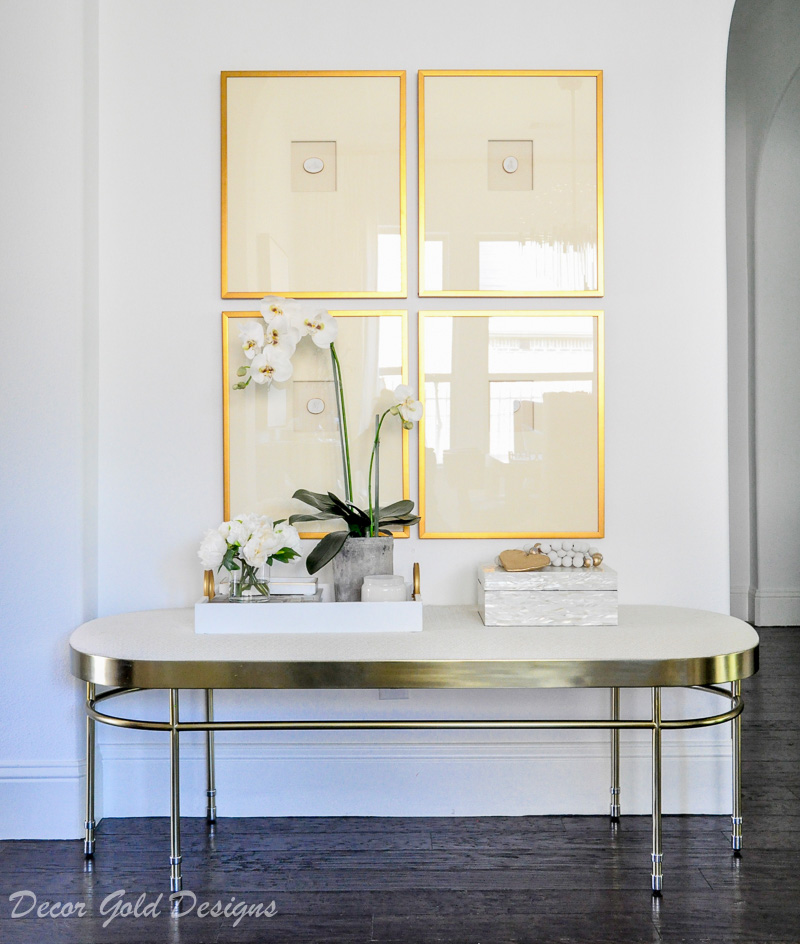 My wooden beads were purchased last fall with a store credit. I got them out for Valentine's Day and decided they were too pretty to put away!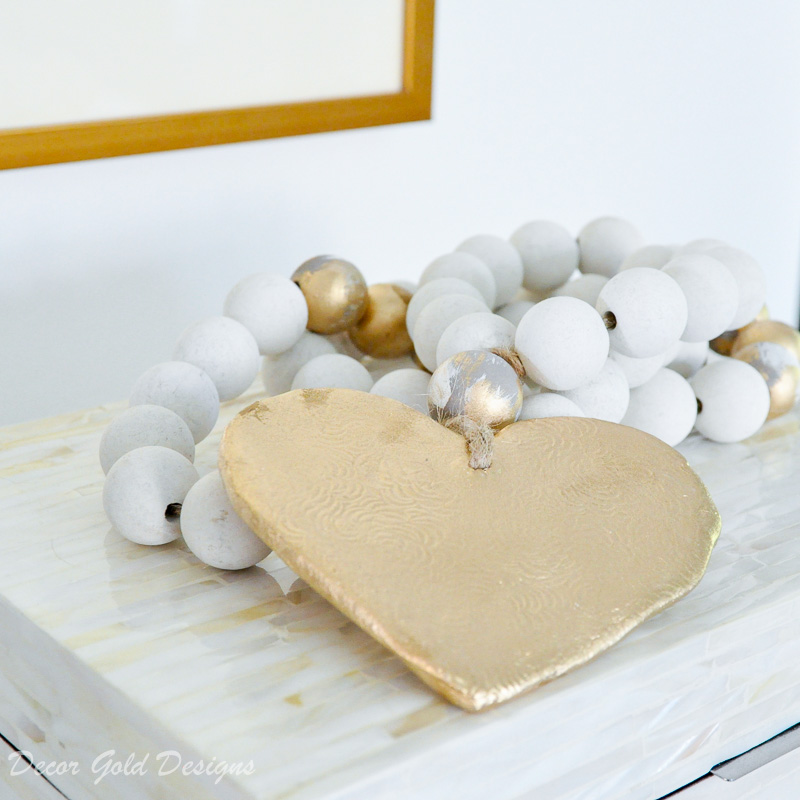 Across from our living room, the parts of our entry that are furthest from our front door are my favorite spots to add seasonal stylings. I often change the accessories on this console table and the pillow on my chair to keep things fresh.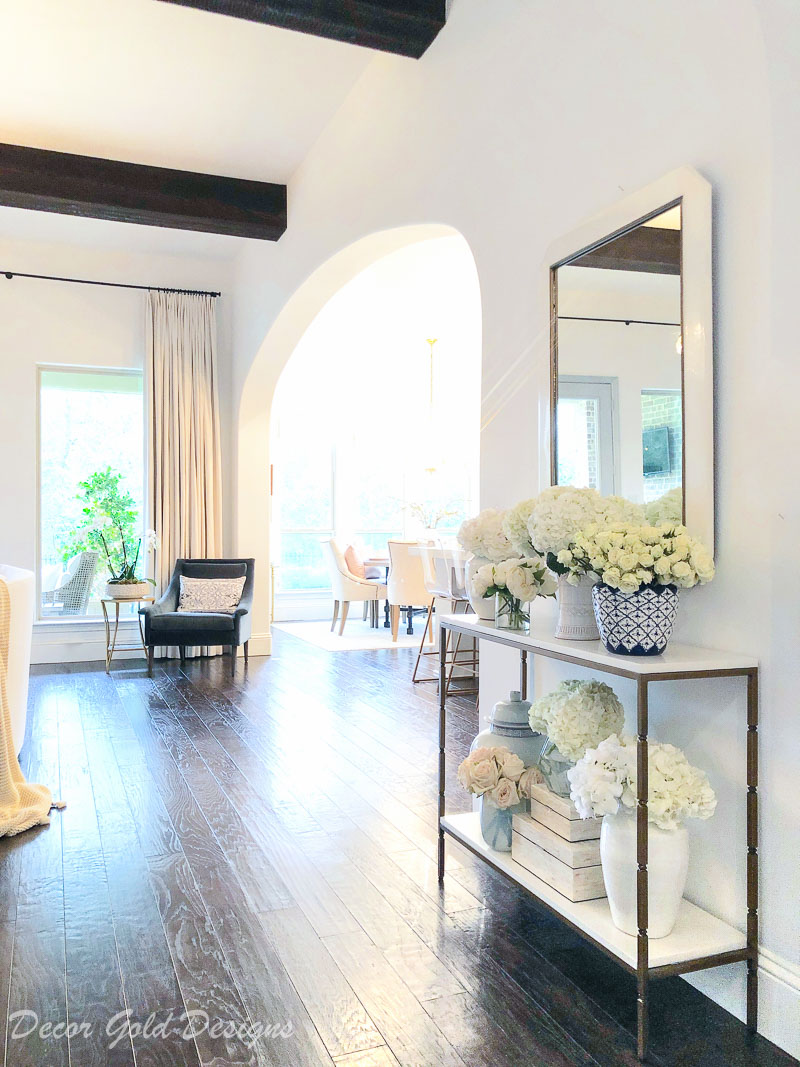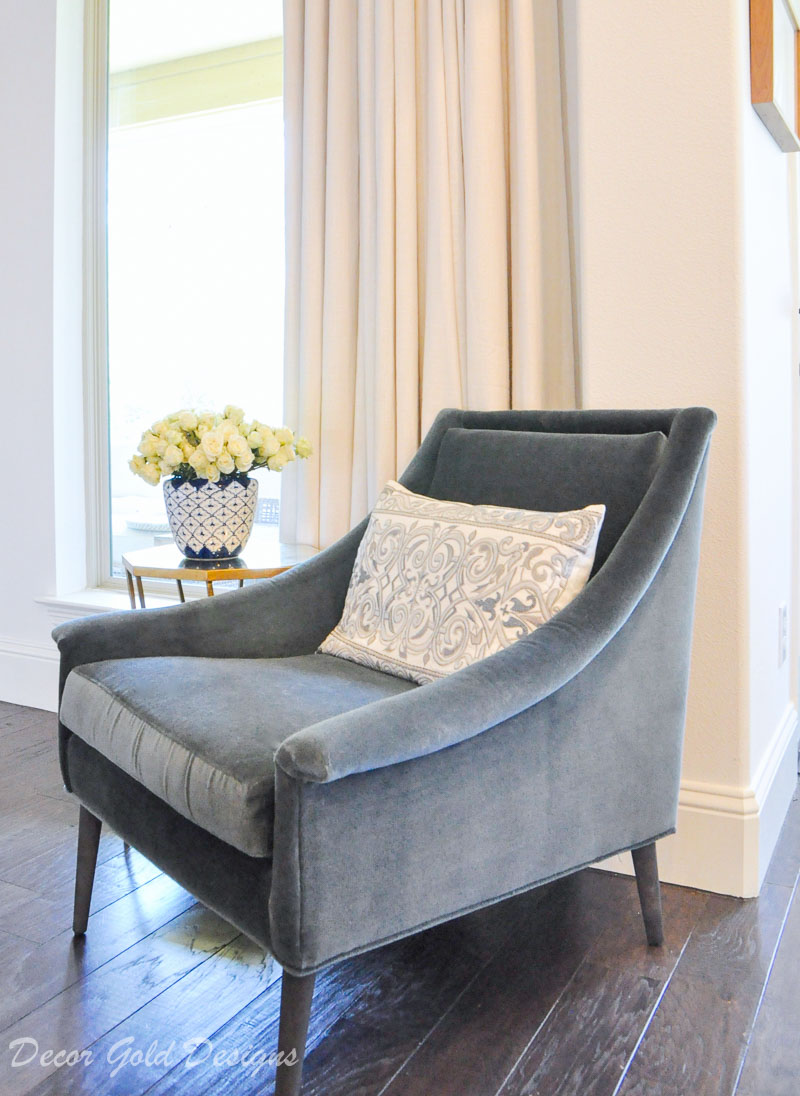 SPRING LIVING ROOM
Here in the Houston area, our weather is rarely nice enough for open doors. But, there are a few spring days when we take full advantage of the indoor-outdoor living space we have.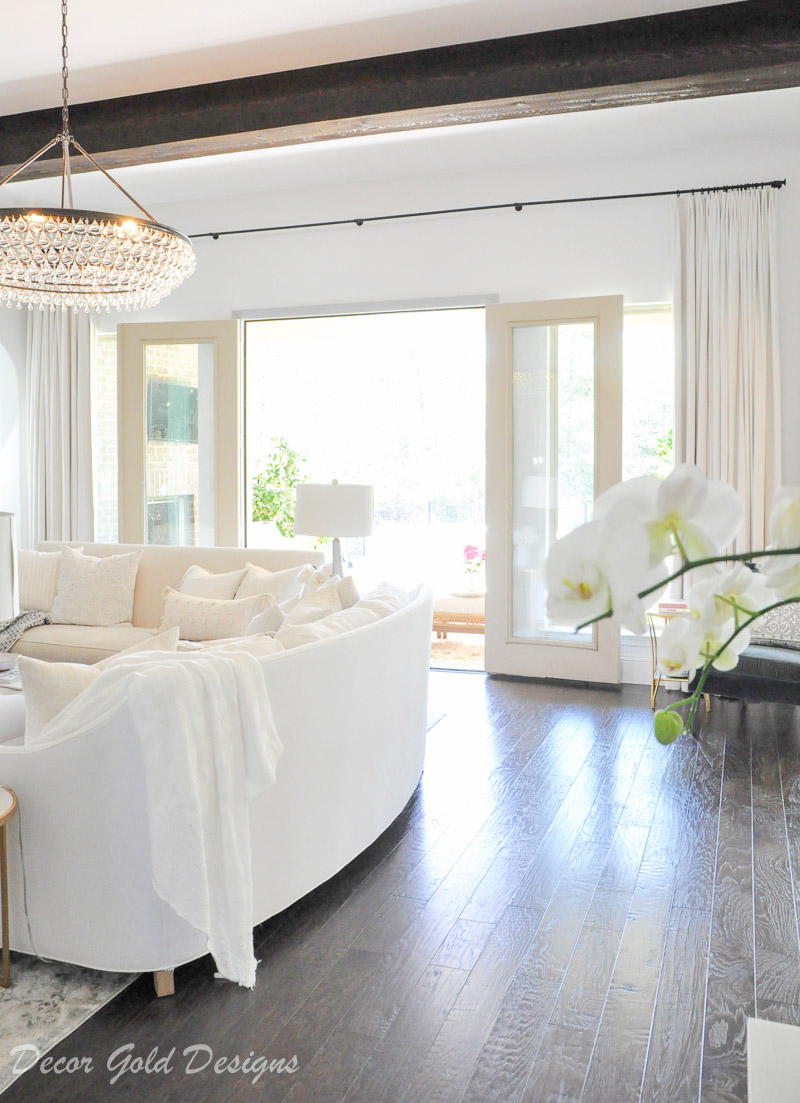 Inside, I chose to stick with multiple shades of white and ivory as I did for winter (see my winter tour here) and added a cute throw with tassels and gray lumbar pillow for contrast.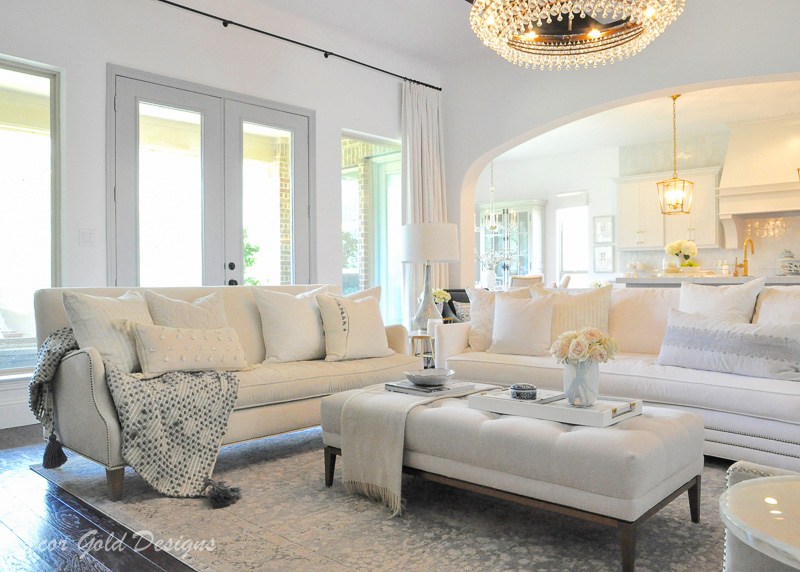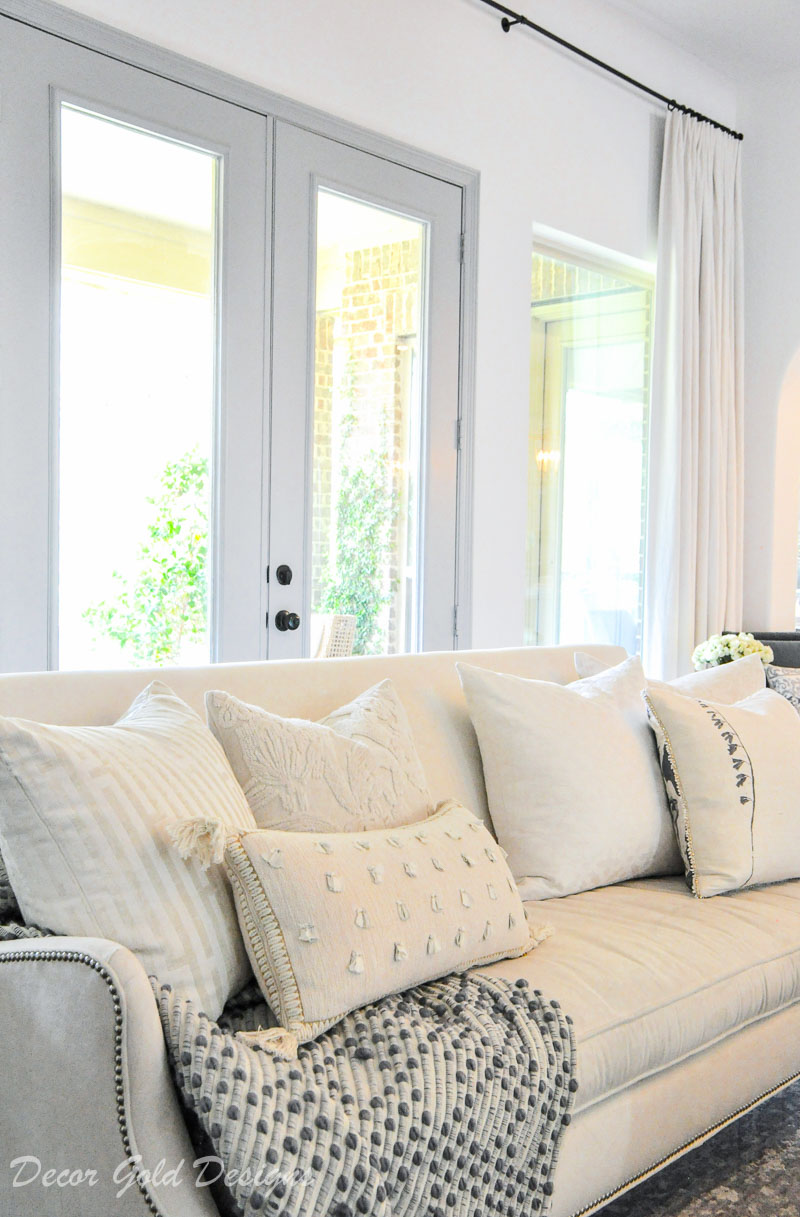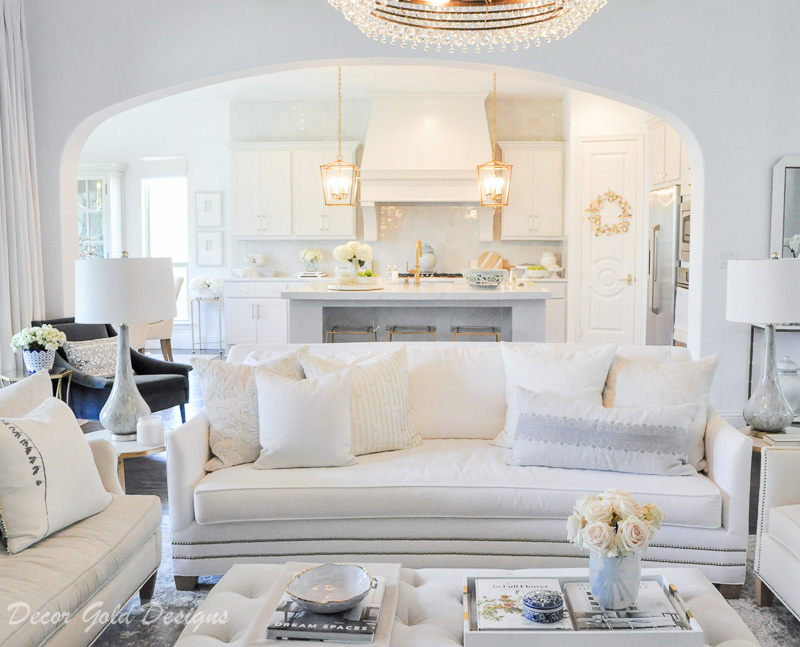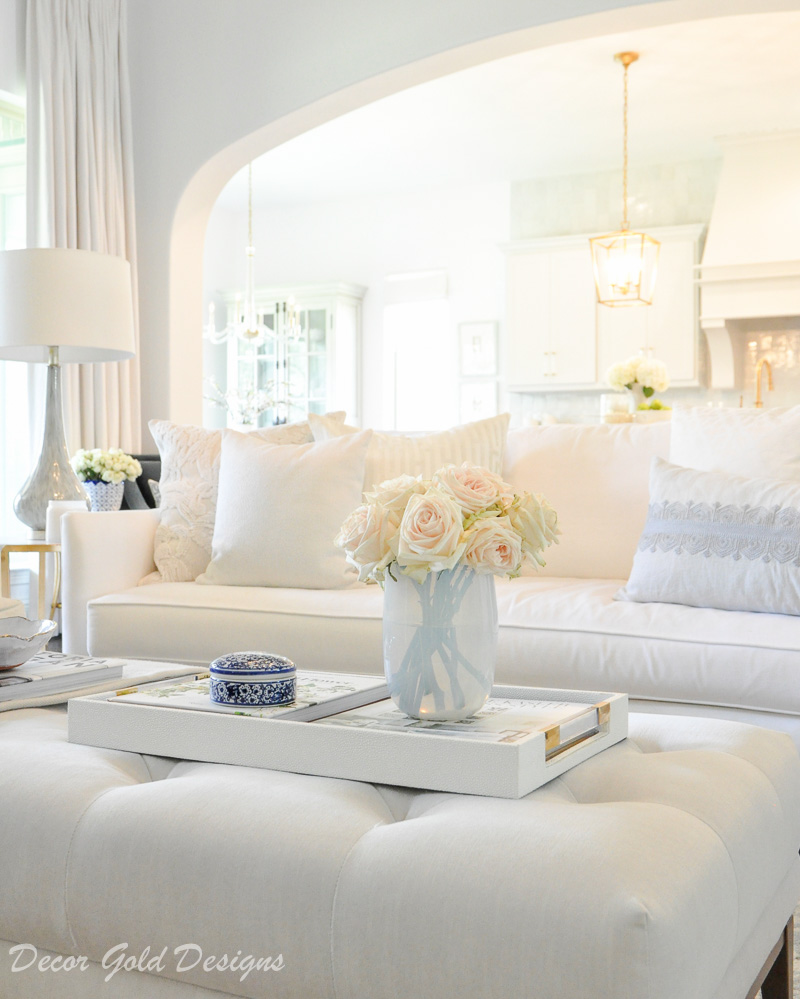 A variety of textures provide interest to my almost all-white color scheme.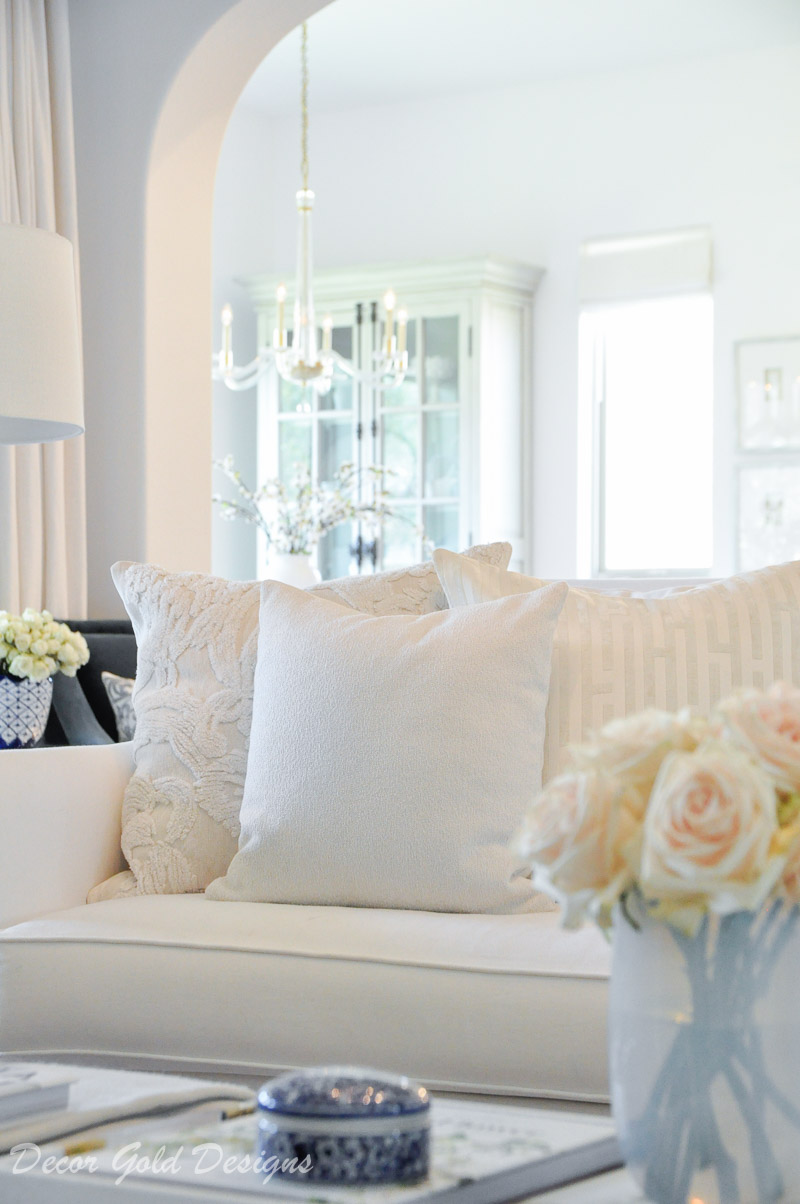 On the left side of the room some blue jars balance the look.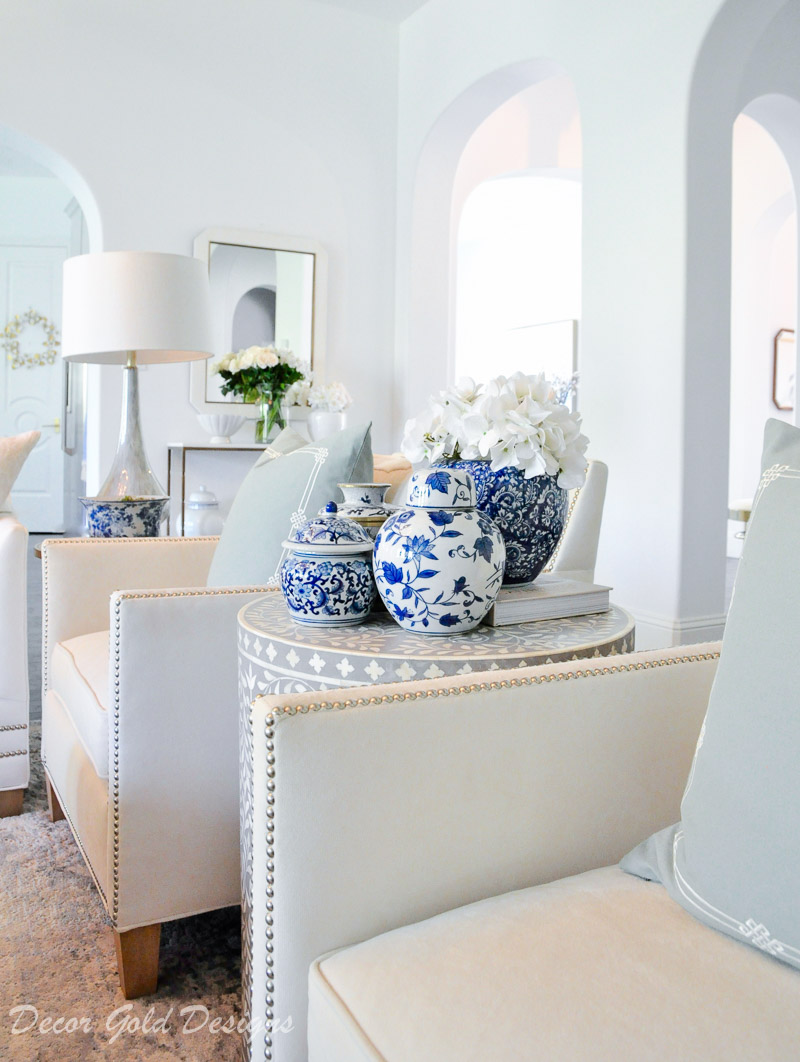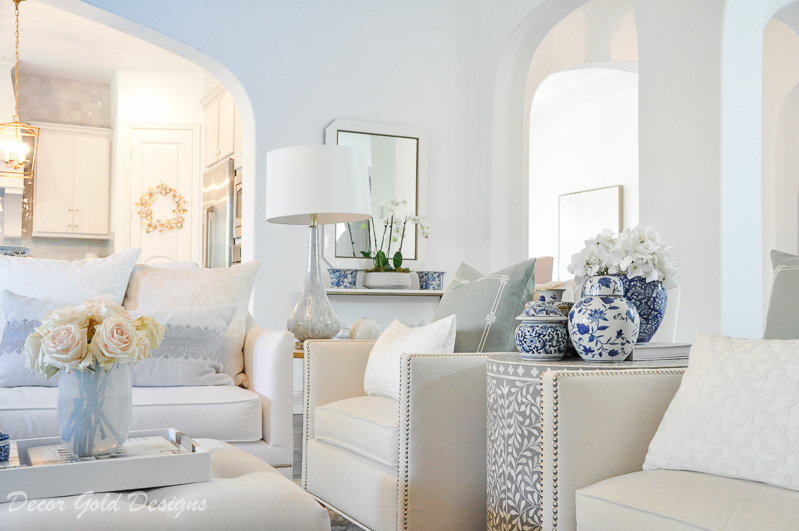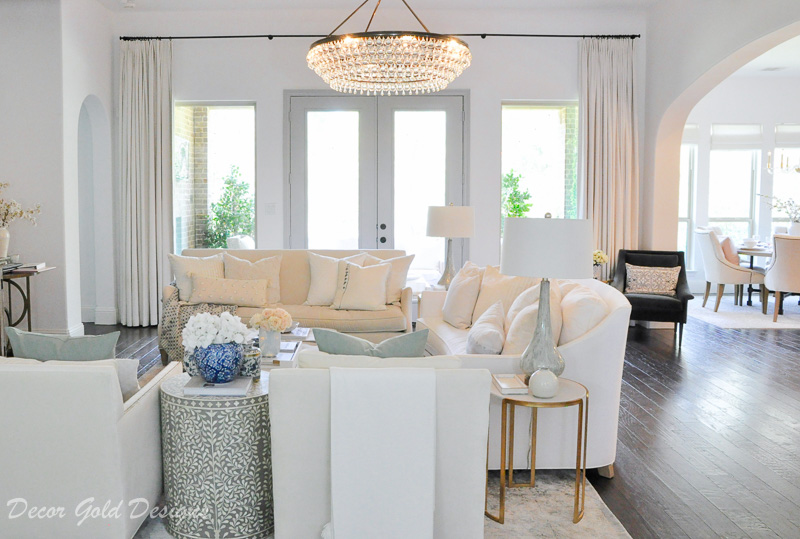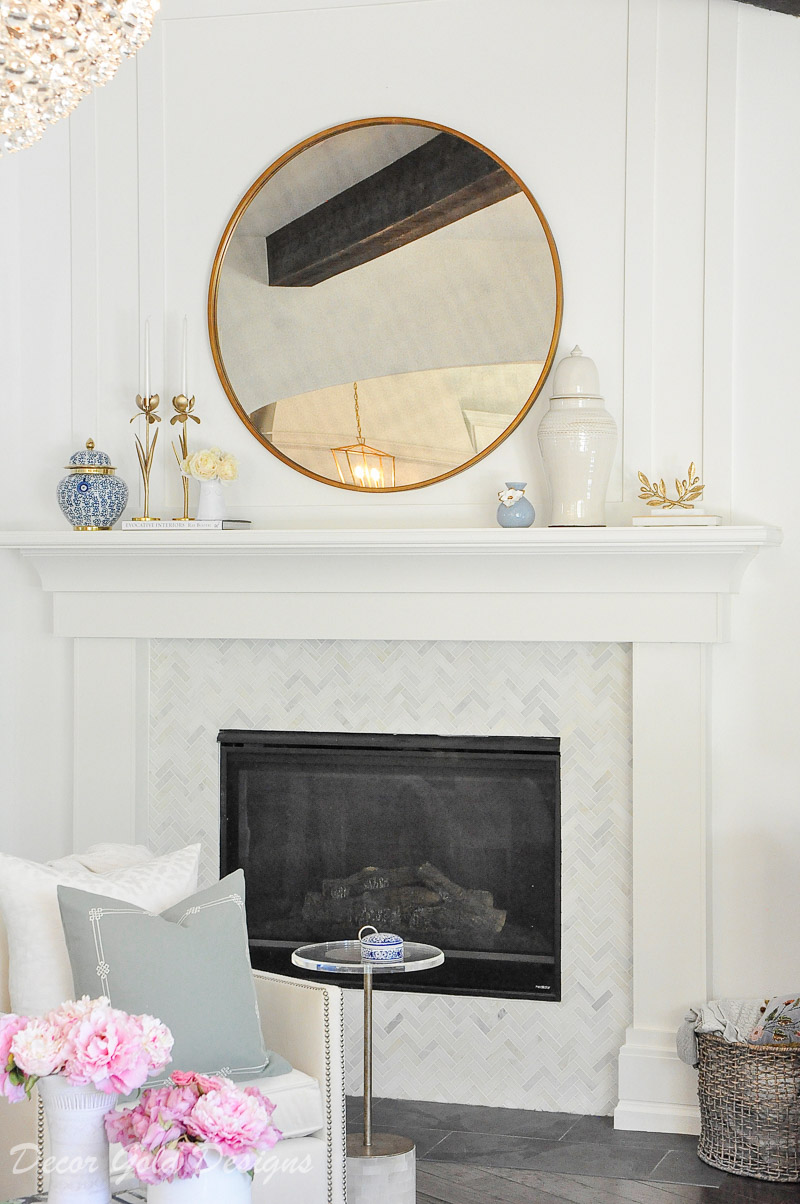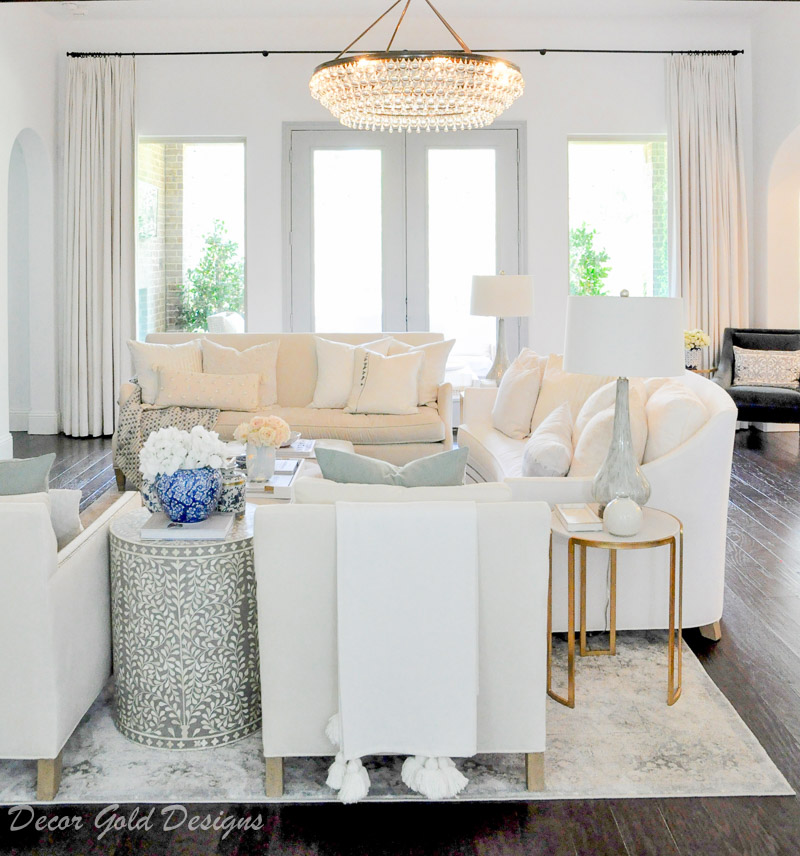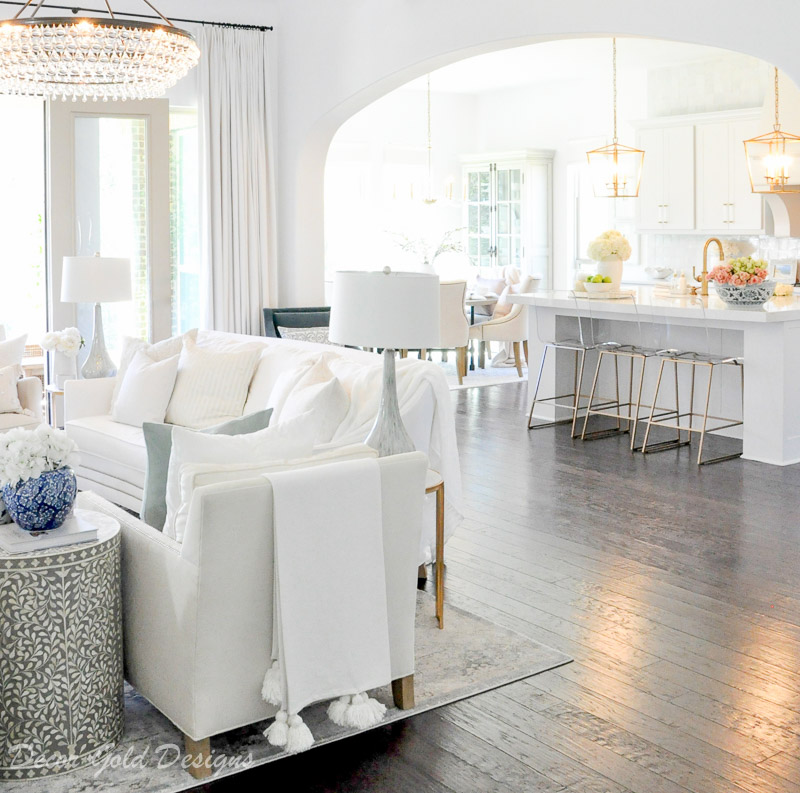 SPRING BREAKFAST ROOM
Just a touch of blush gave this room exactly what it needed for spring!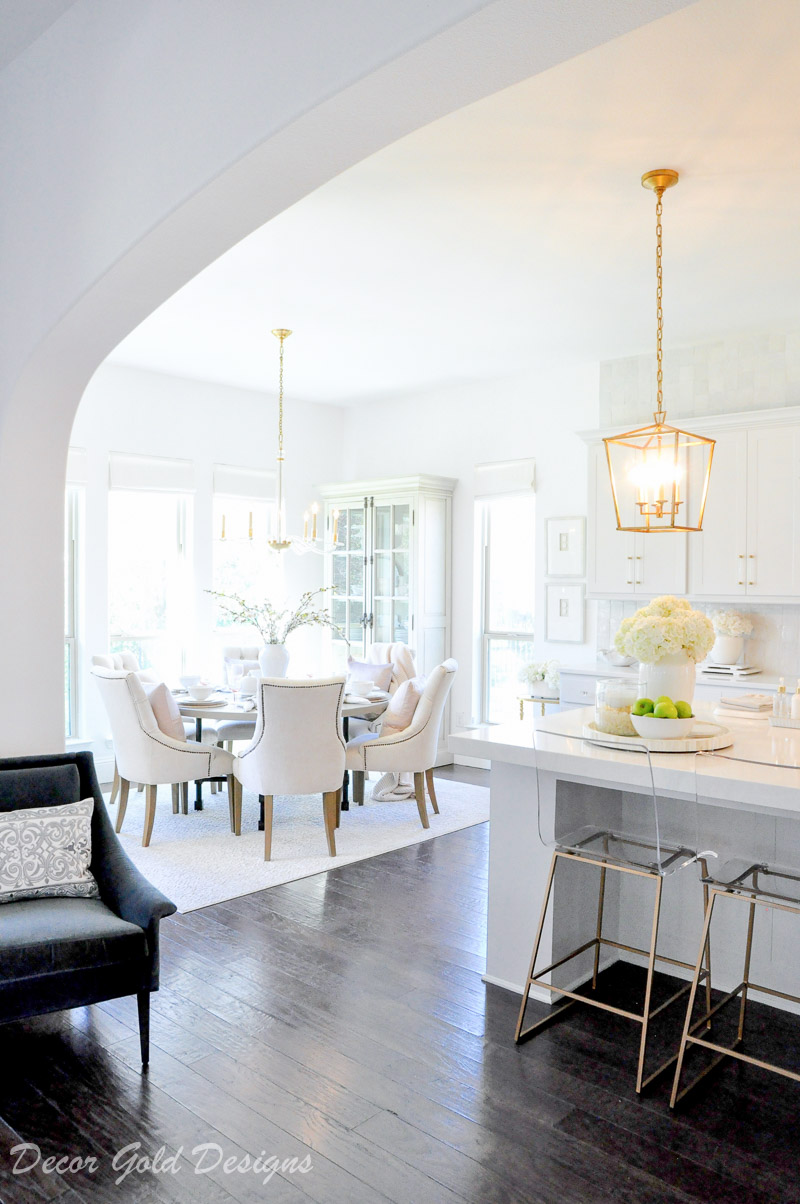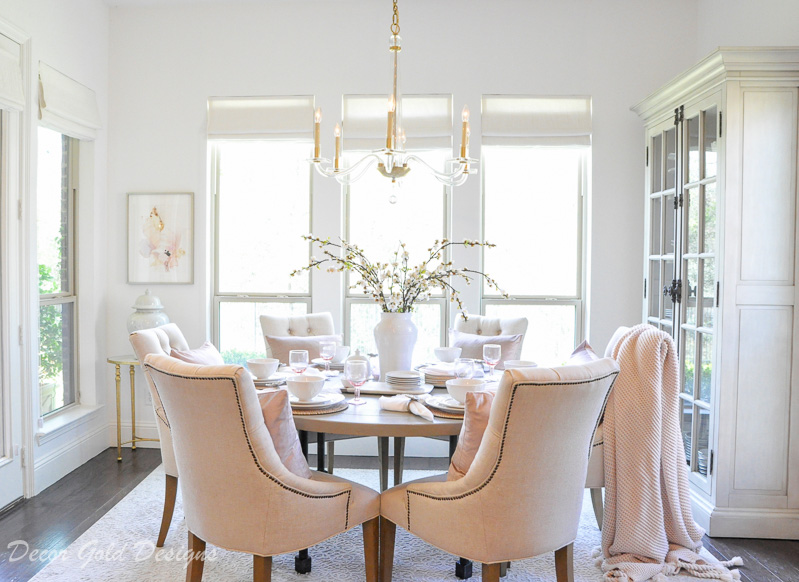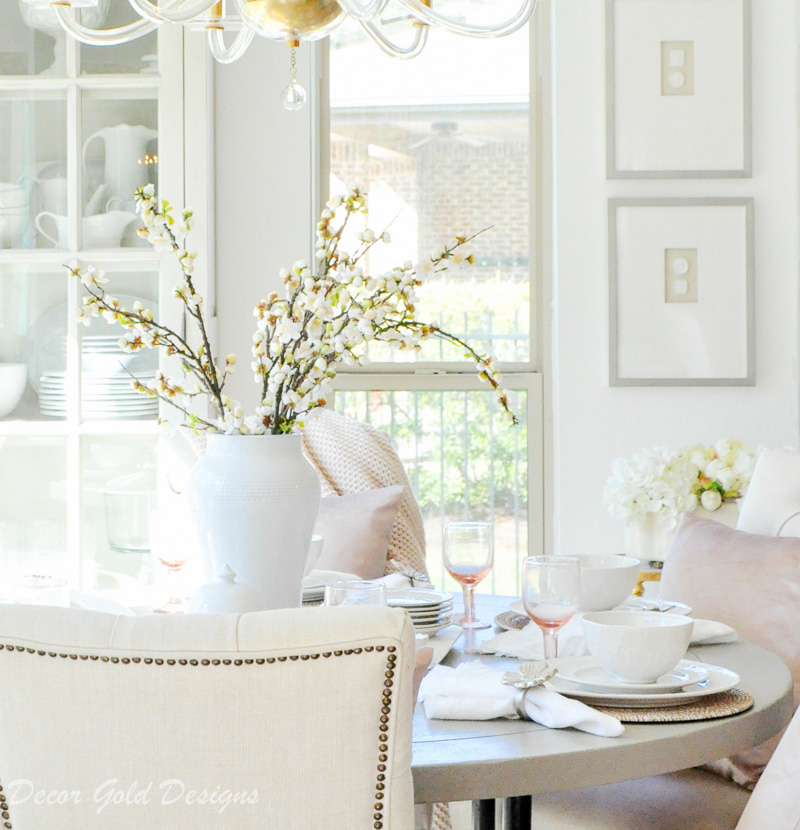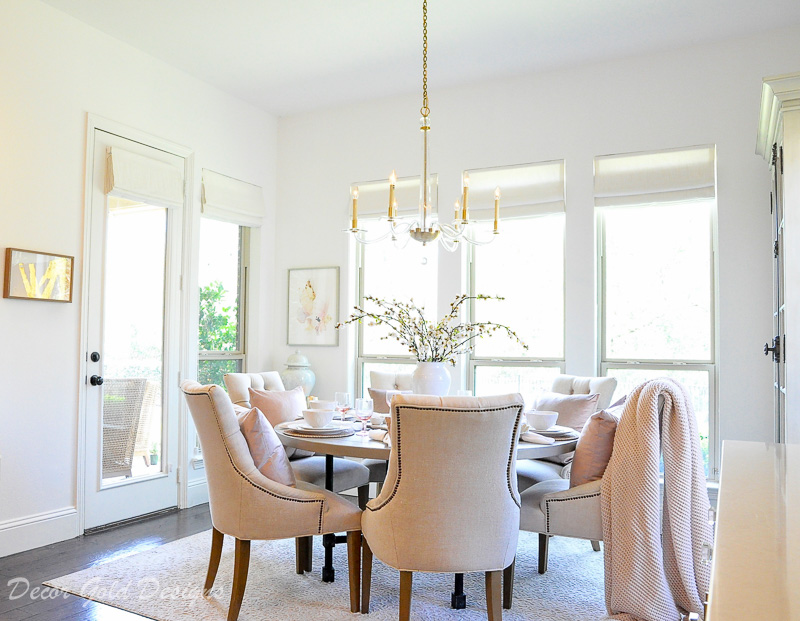 SPRING KITCHEN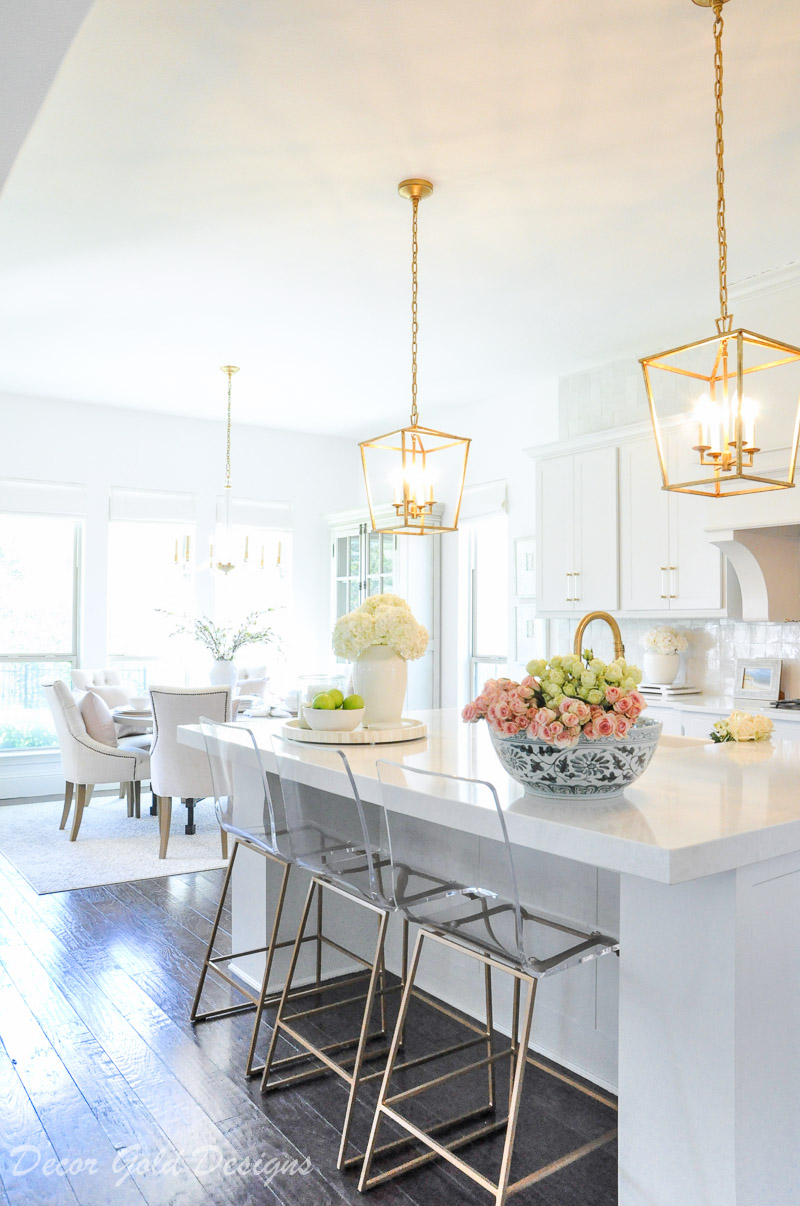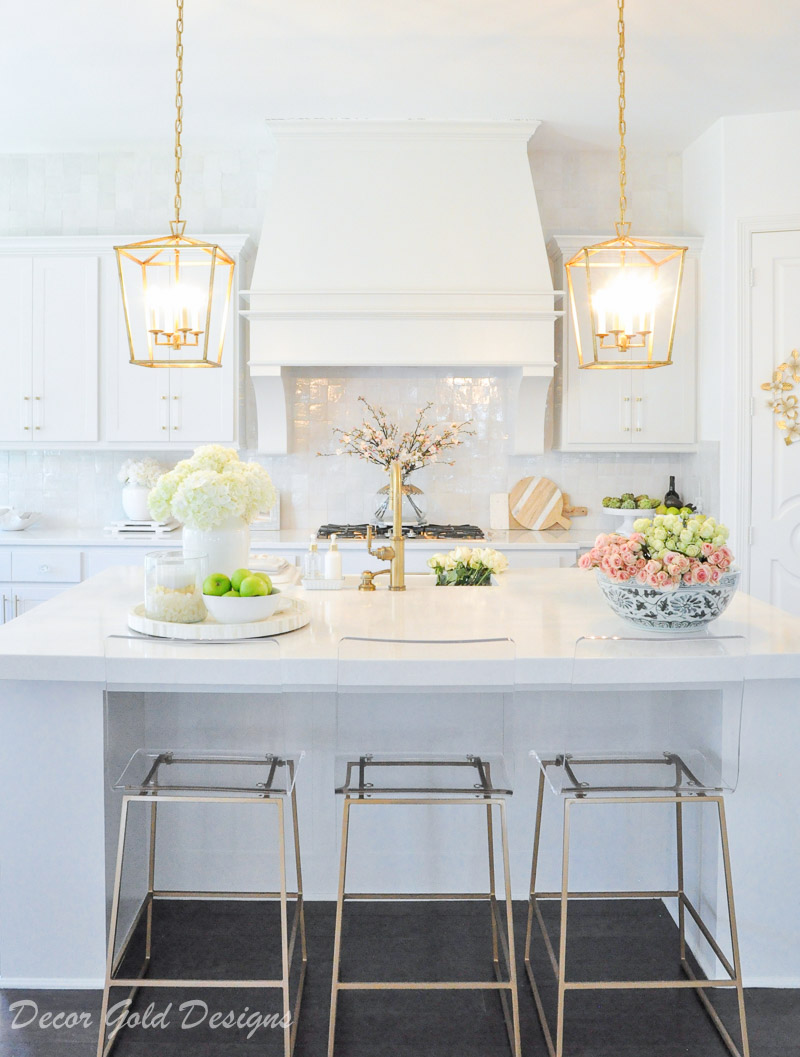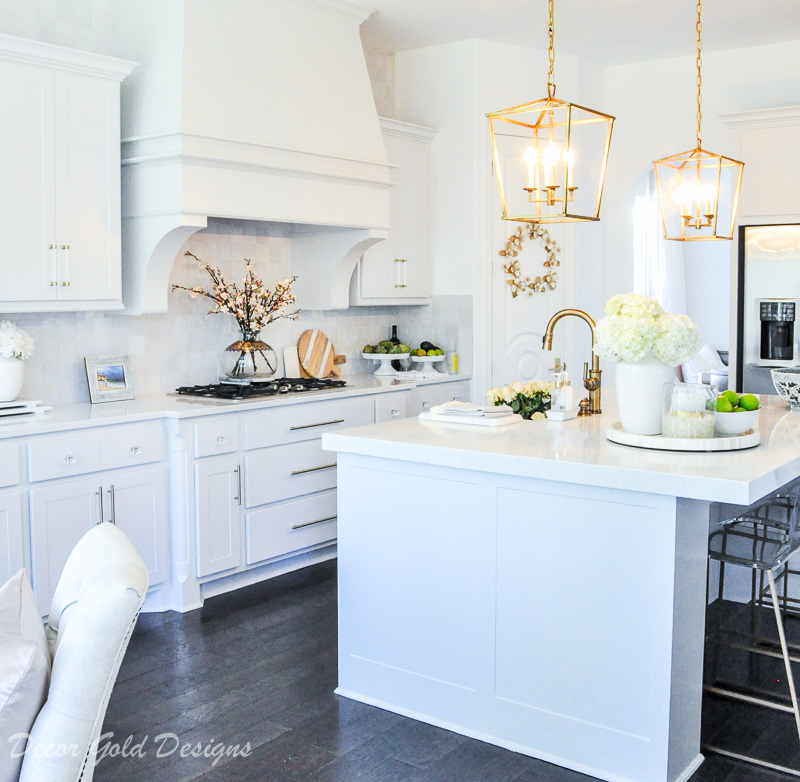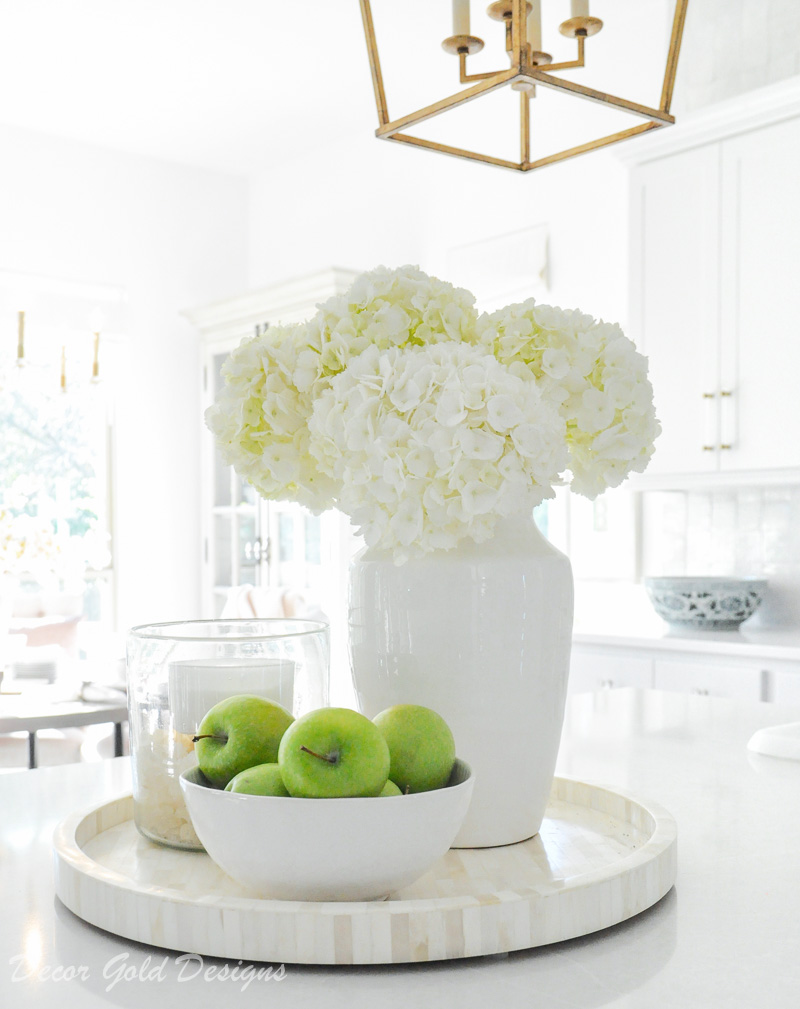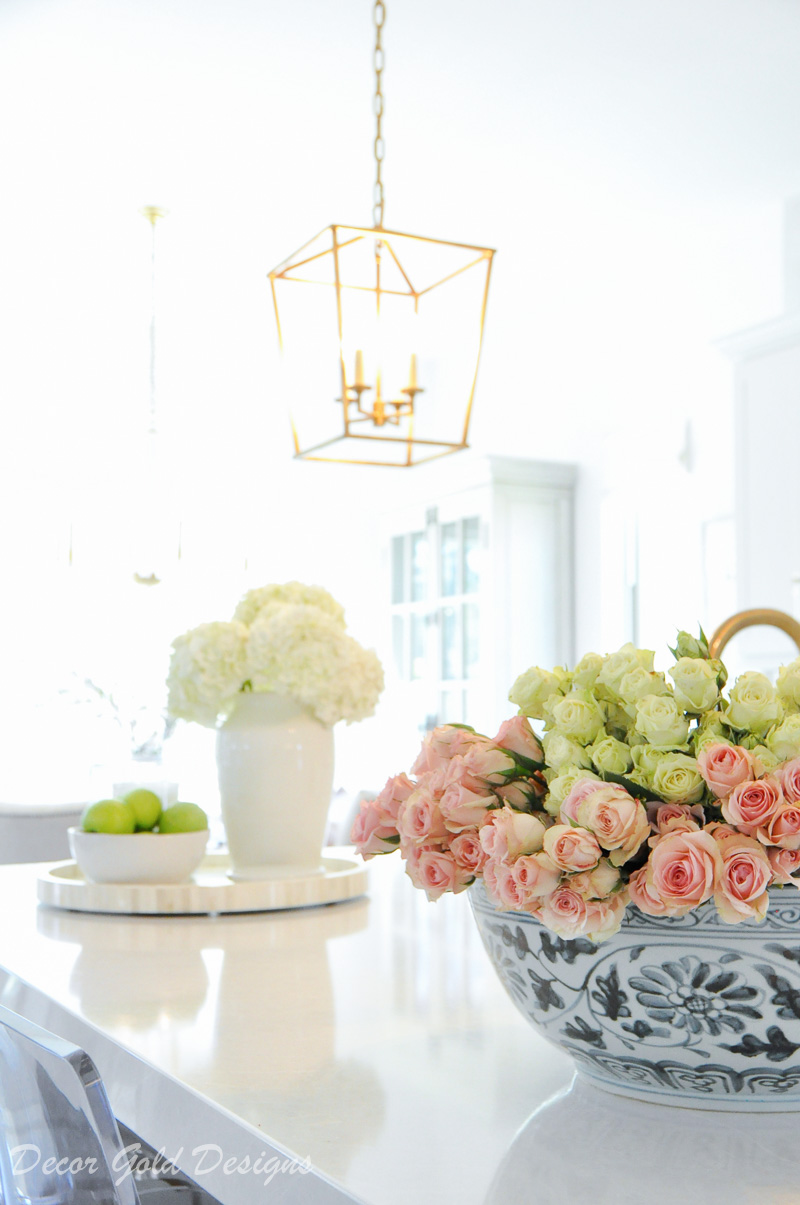 SPRING DINING ROOM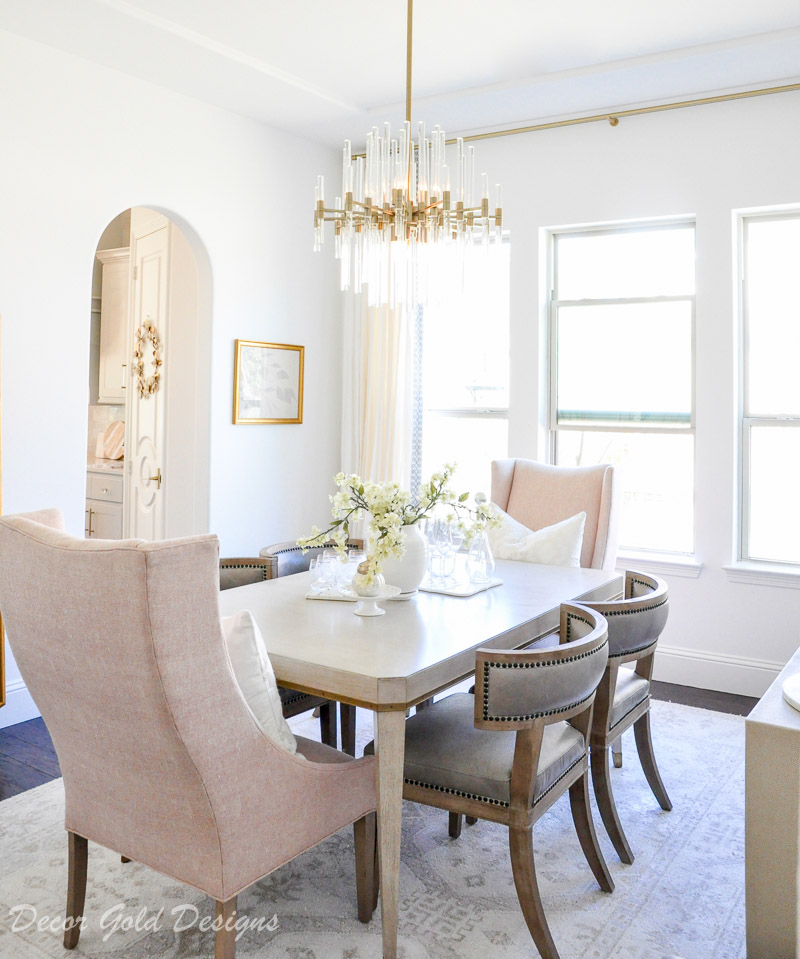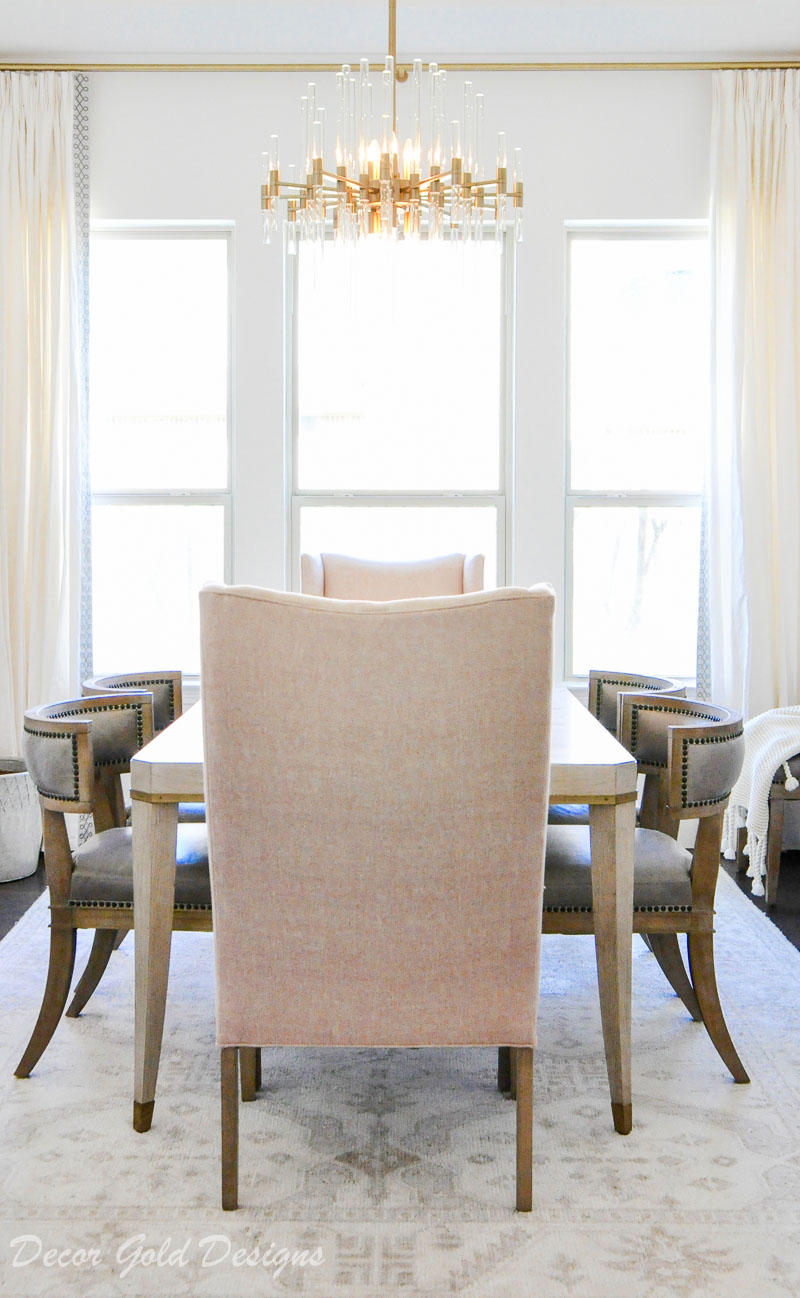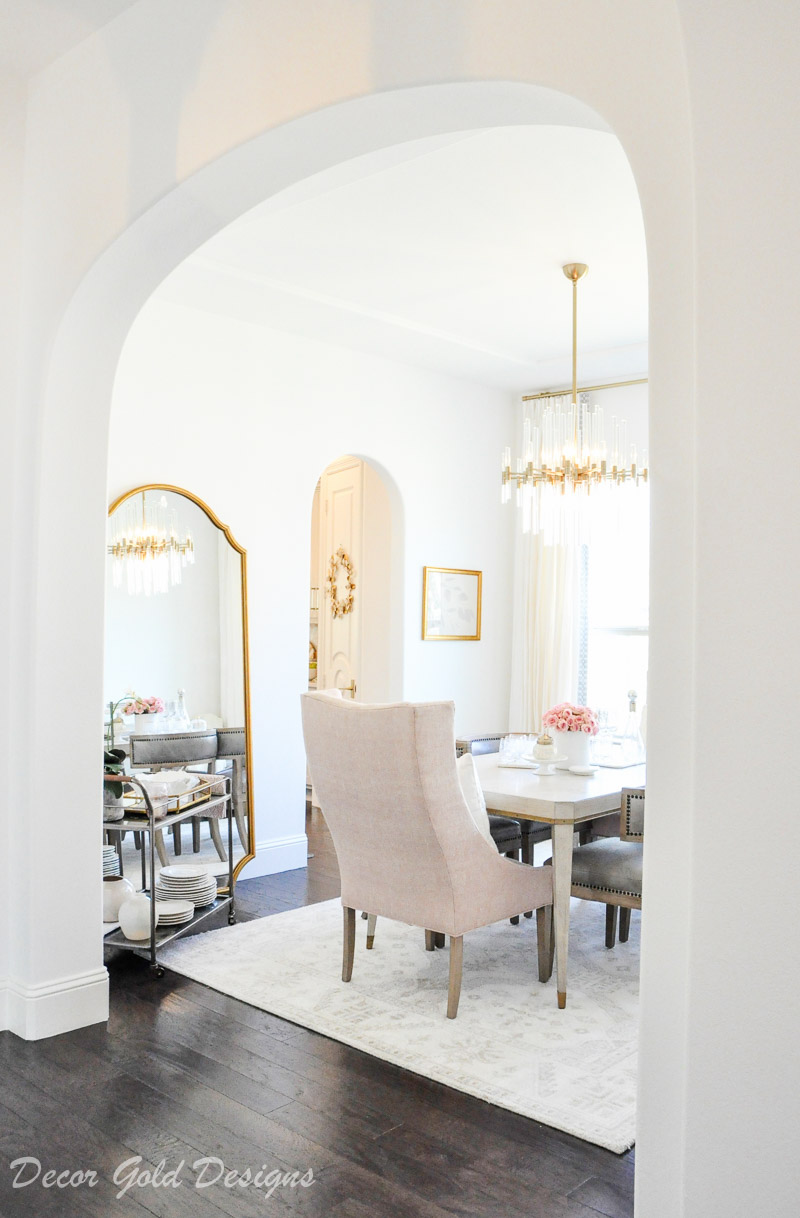 I hope you've enjoyed my spring home tour as much as I enjoyed putting it together for you! There is much more coming in 2019, and I'd love for you to stop by again. You can subscribe below for email notifications.
Stay connected…..
Click on the Image to Subscribe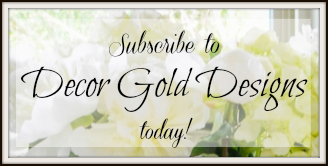 Before you go, I wanted to let you know, my dear friend Randi is sharing her Spring Home Tour as well as lots of spring decorating tips. You won't want to miss her gorgeous home filled with wonderful ideas!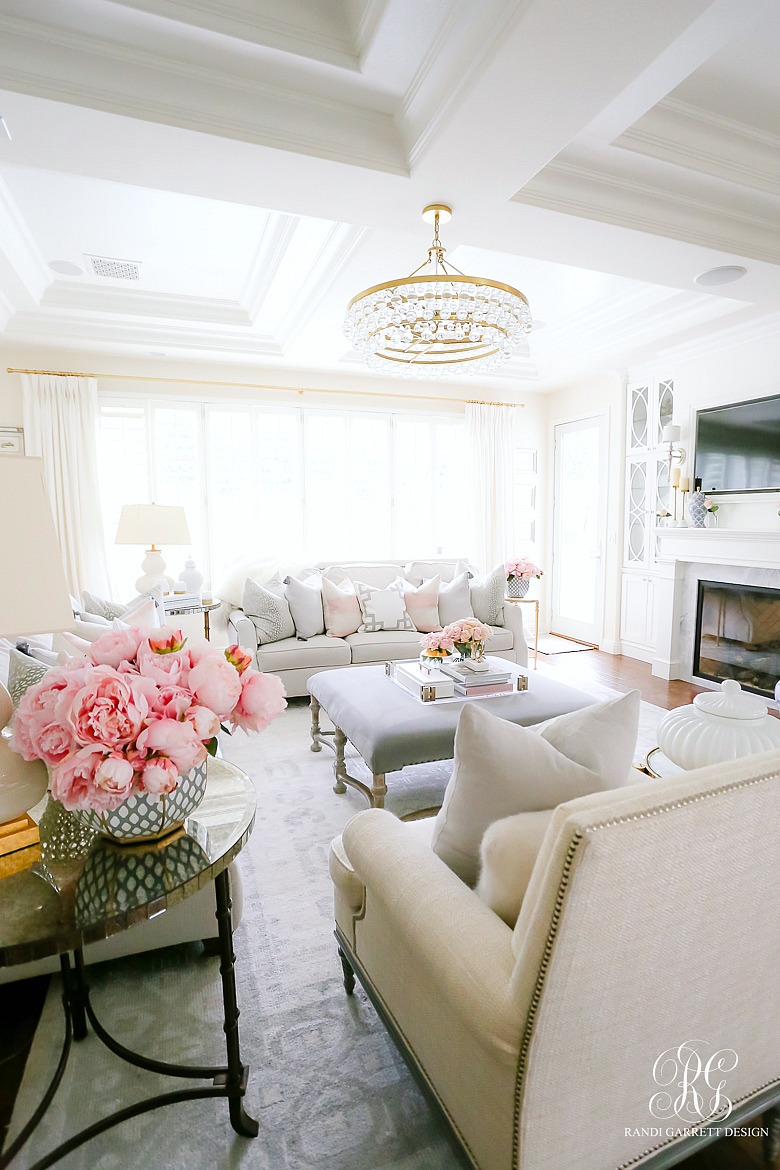 SOCIAL
Instagram | Pinterest | Facebook
Follow me on the LIKEtoKNOW.it app!