We started updating our home a couple of years ago. Now that we have some of the bigger tasks completed, I have been focused on updating home details. These details have made a huge difference. I am finally feeling like some of our rooms are complete!
Today, I'll be sharing some of the interior finishings that are giving our home a much more customized look.
Doors
Our new solid interior door are by Metrie and they are AMAZING! The quality is so much higher than the hollow doors that came with our home. The new doors arrived already primed which was so nice. We had them painted, hung, and then added gorgeous brass levers. (More about the levers below).
I am so in love with the design, weight, and feel!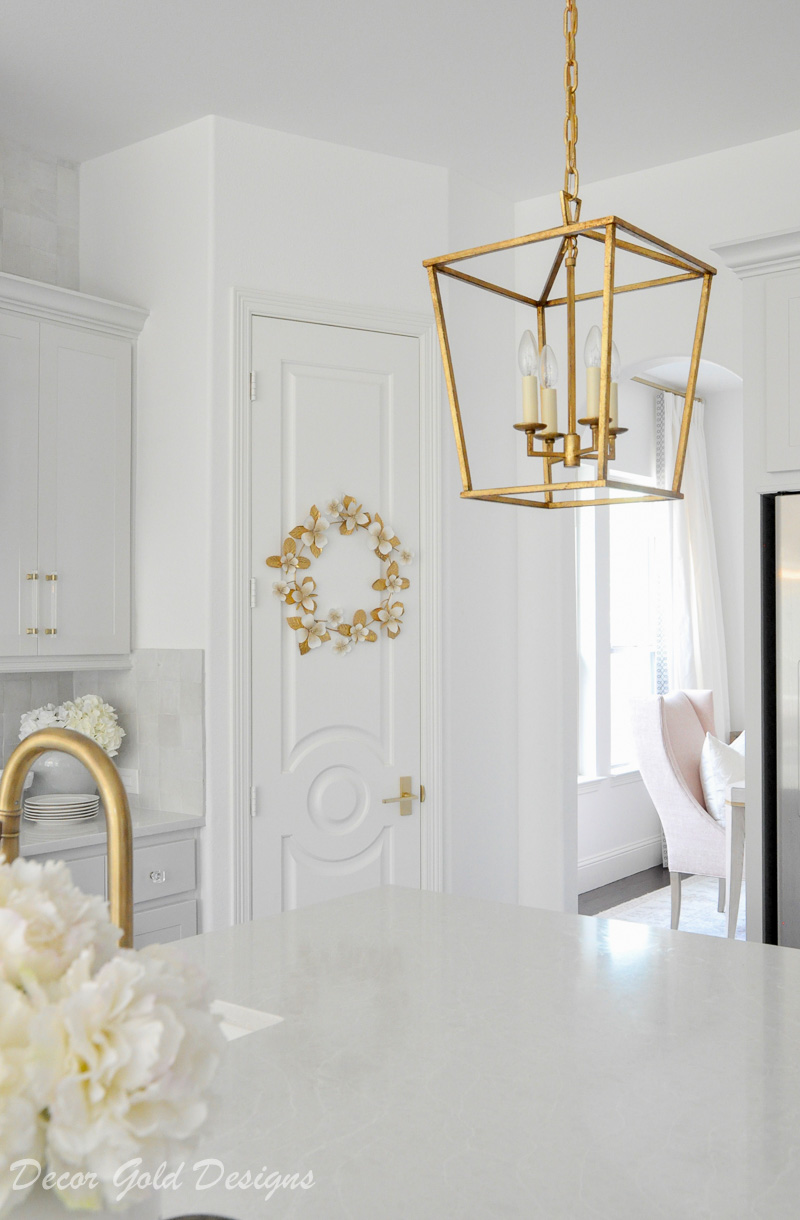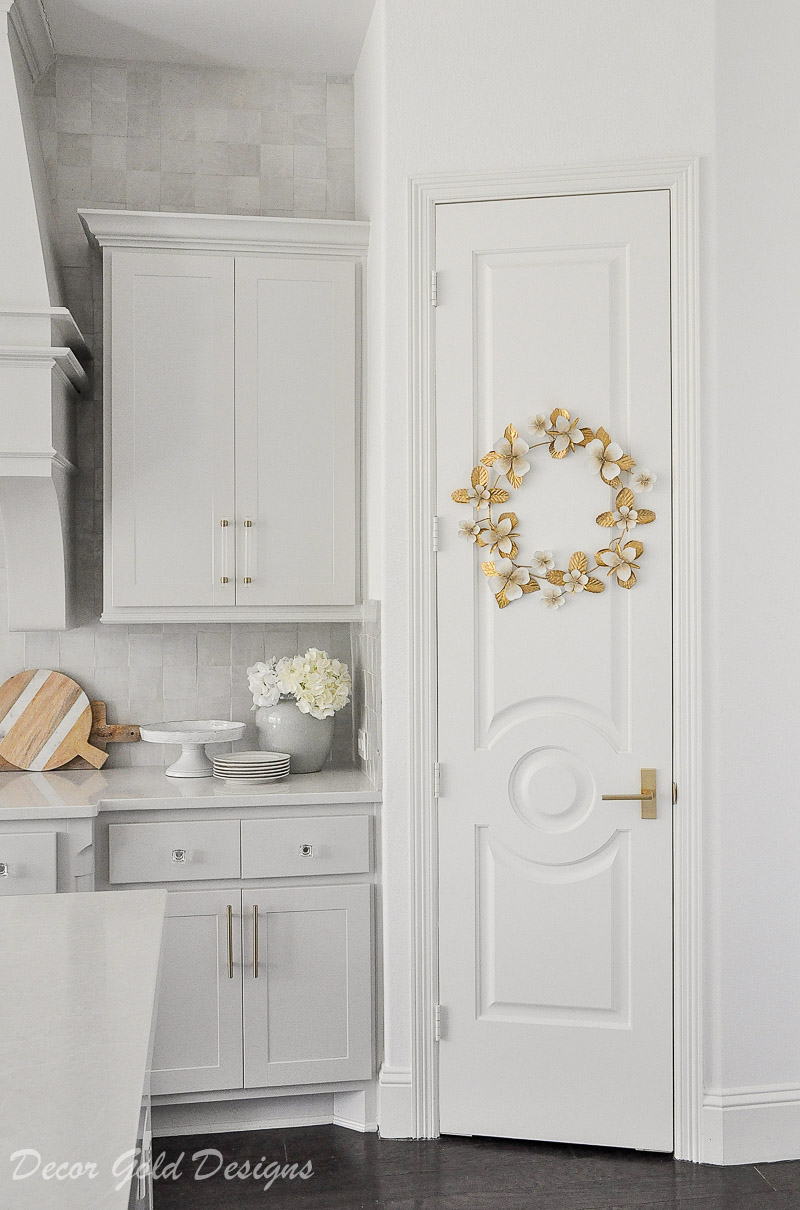 The double doors between our master bedroom and bathroom may be my favorites.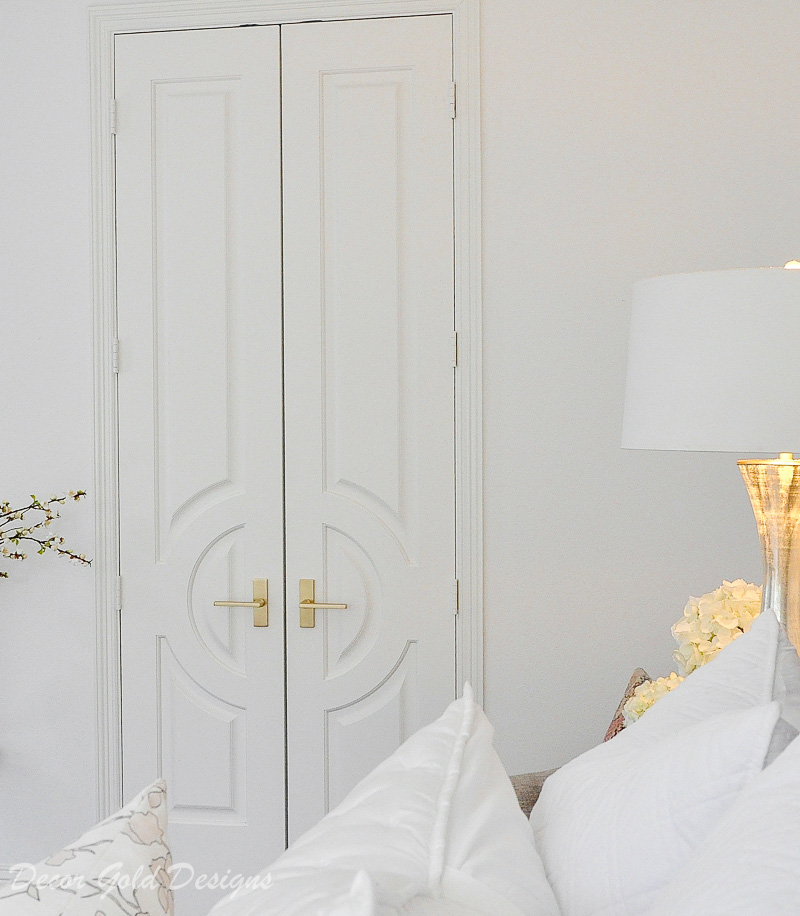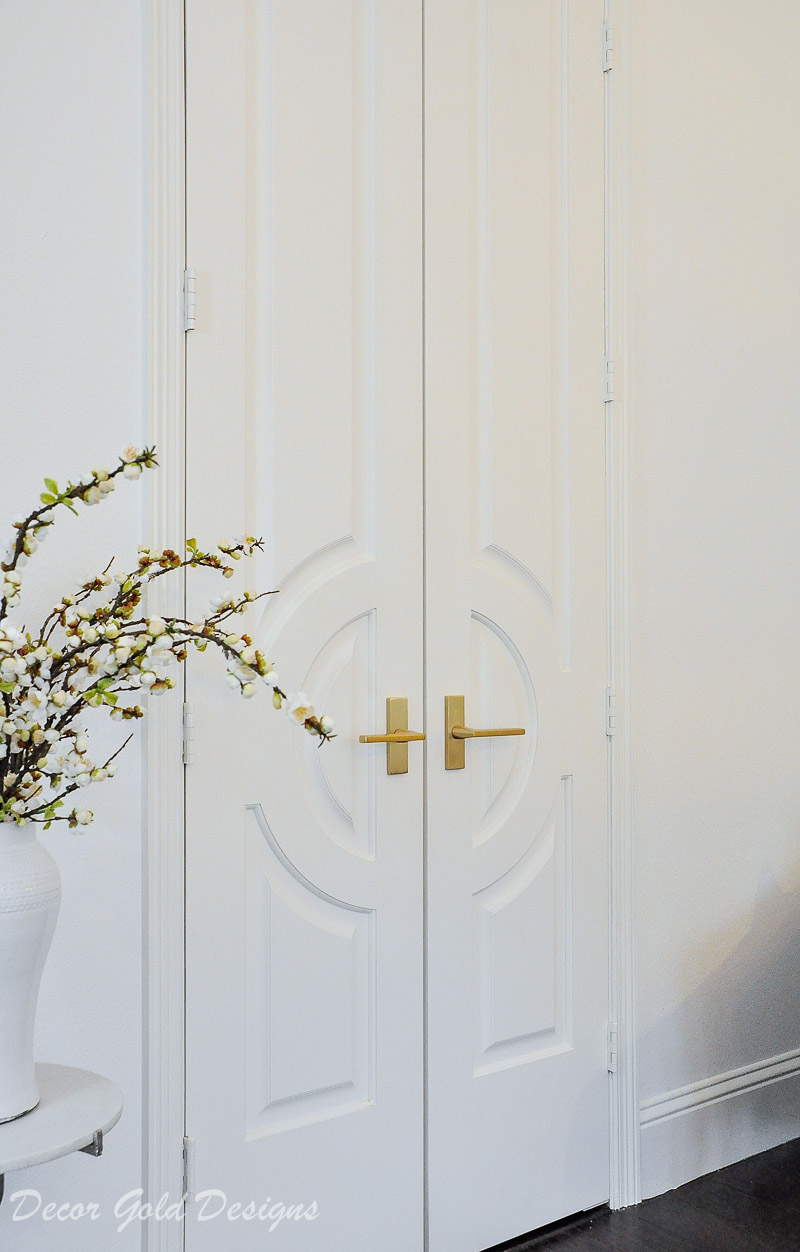 The hall leading to one of our guest rooms and our powder bath looks so much nicer with these gorgeous new doors.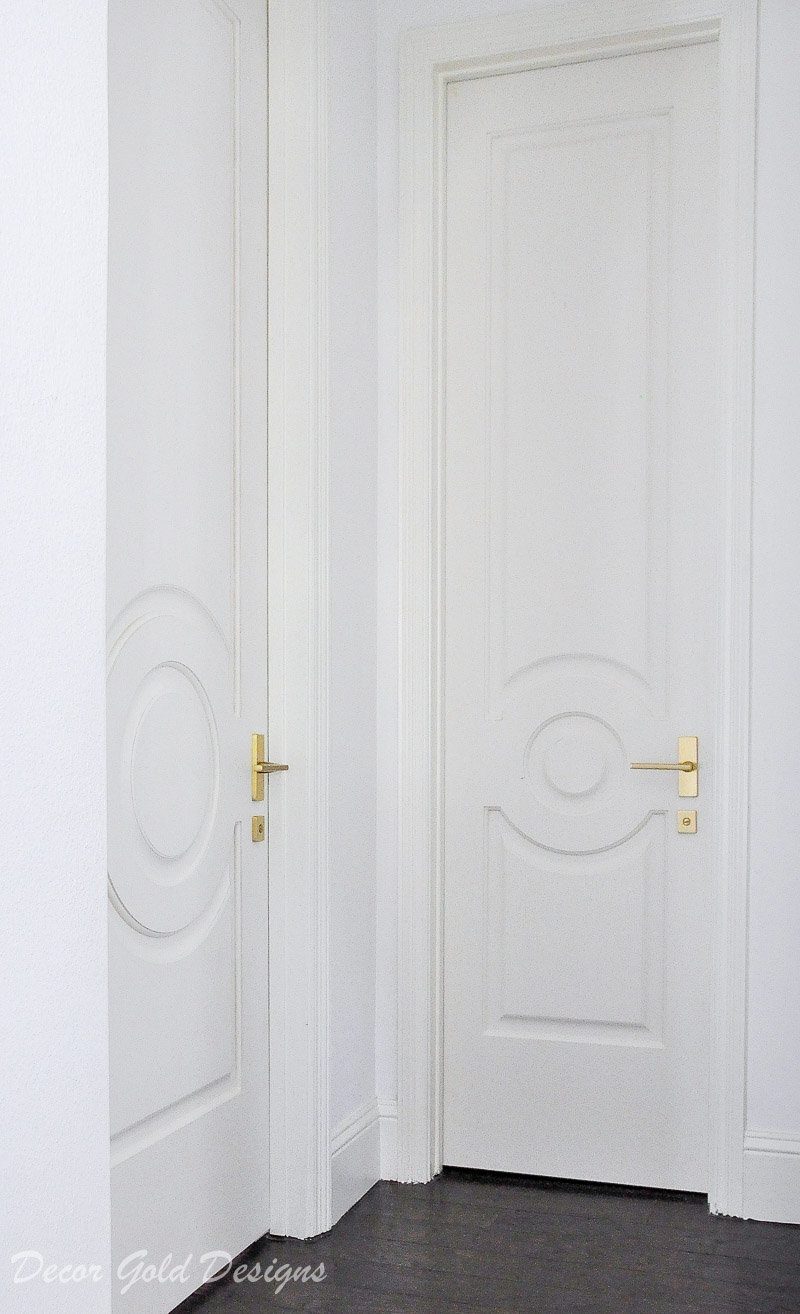 The design is definitely more in keeping with our transitional decor.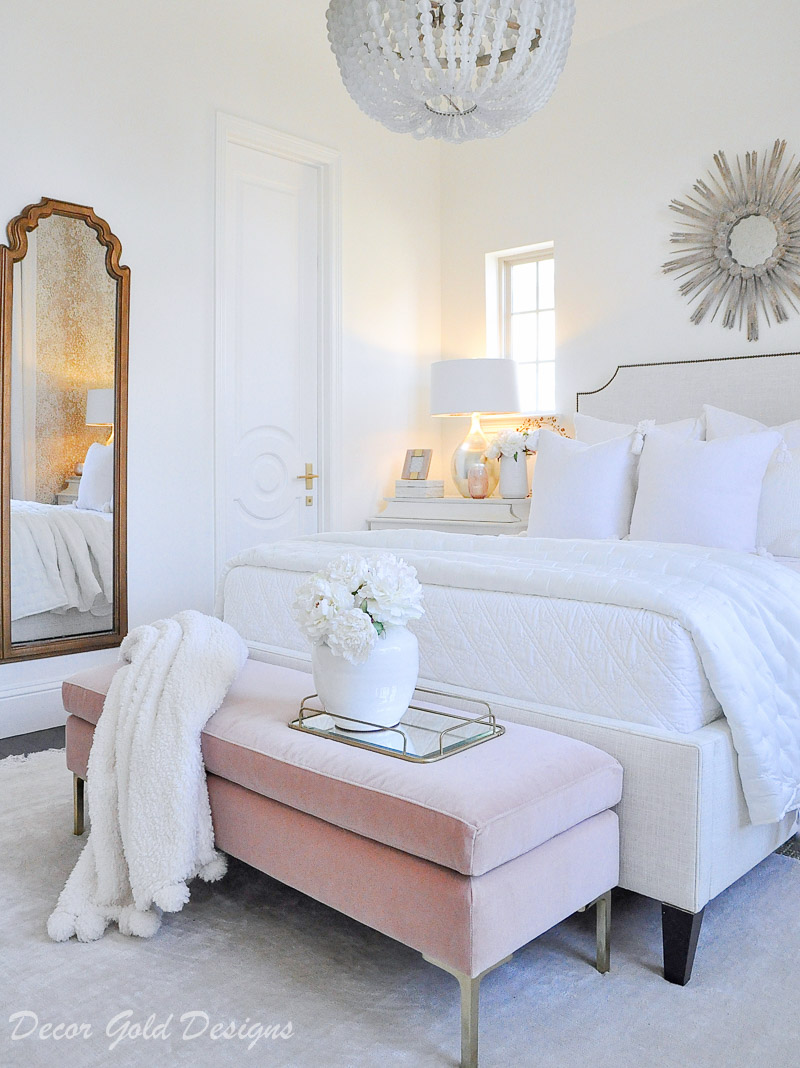 Door Hardware
To complete our new doors, we found elegant, transitional hardware by Emtek. Beautiful knobs and levers are a great way to elevate your interior doors and I am thrilled with our selections. We chose Emtek brass levers with back plates for almost all of our doors. The aesthetic appeal is incredibly high and the quality is impeccable! We are thrilled! I highly recommend door hardware by Emtek for your next project. You won't be disappointed!
These are the exact levers and knobs we chose:
Privacy Stretto Rosette 1.5×5 with Helios Lever in Satin Brass
Passage Privacy Stretto rosette 1.5×5 with Helios Lever in Satin Brass
Passage Modern Rectangular with Windsor Knob in Satin Brass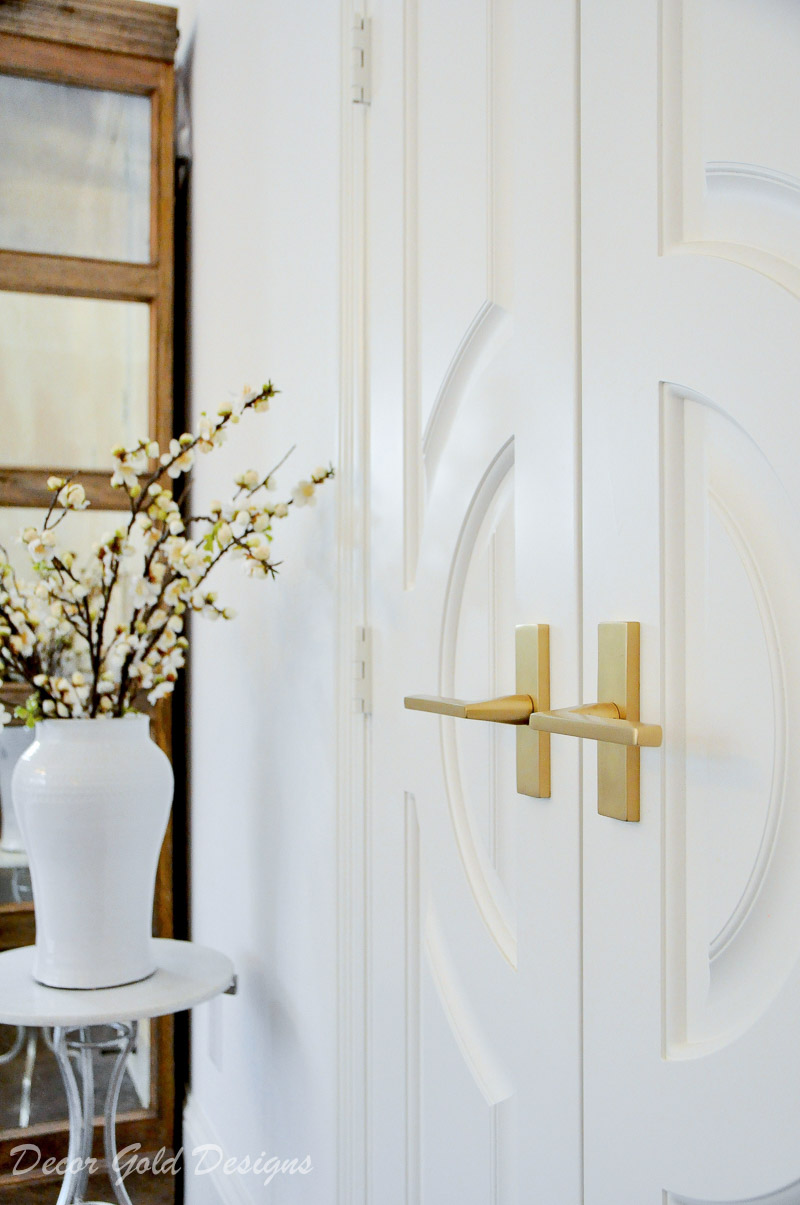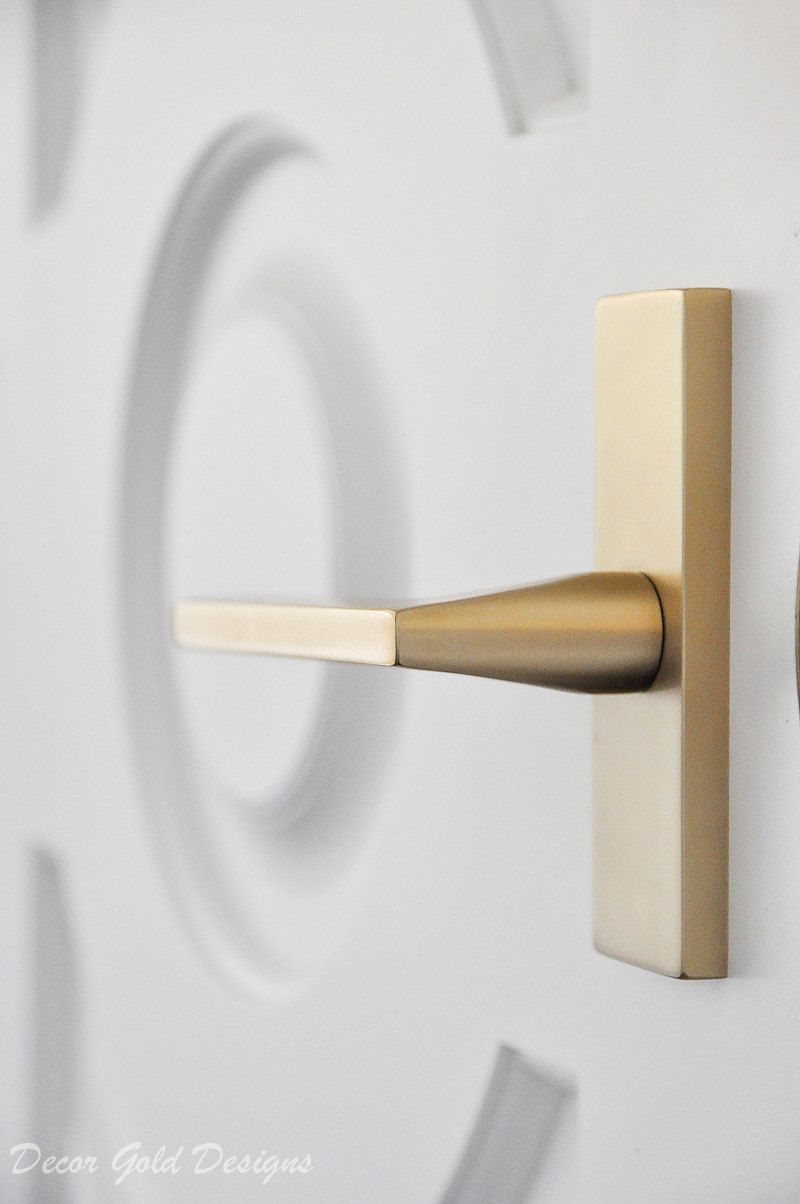 The beautiful satin brass finish adds to the aesthetic flow throughout my home. In other words, they coordinate with the other brass elements we've added.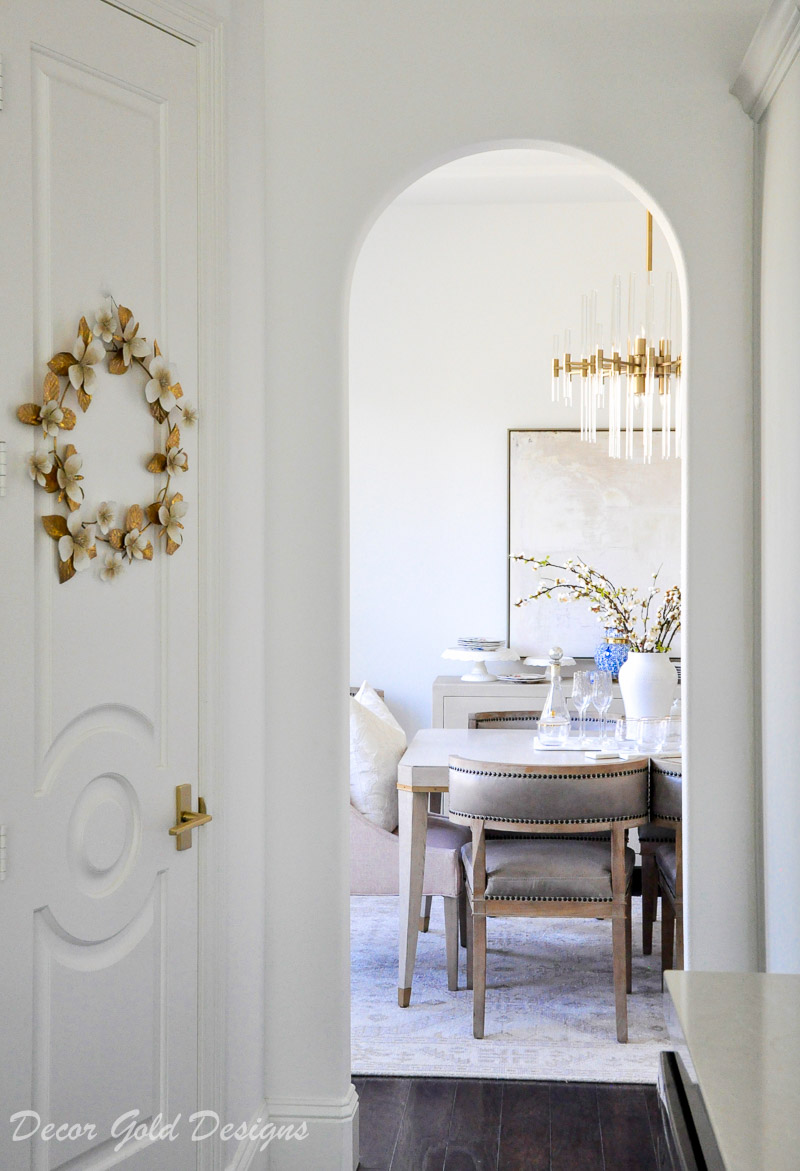 You can see a privacy lever in this bedroom.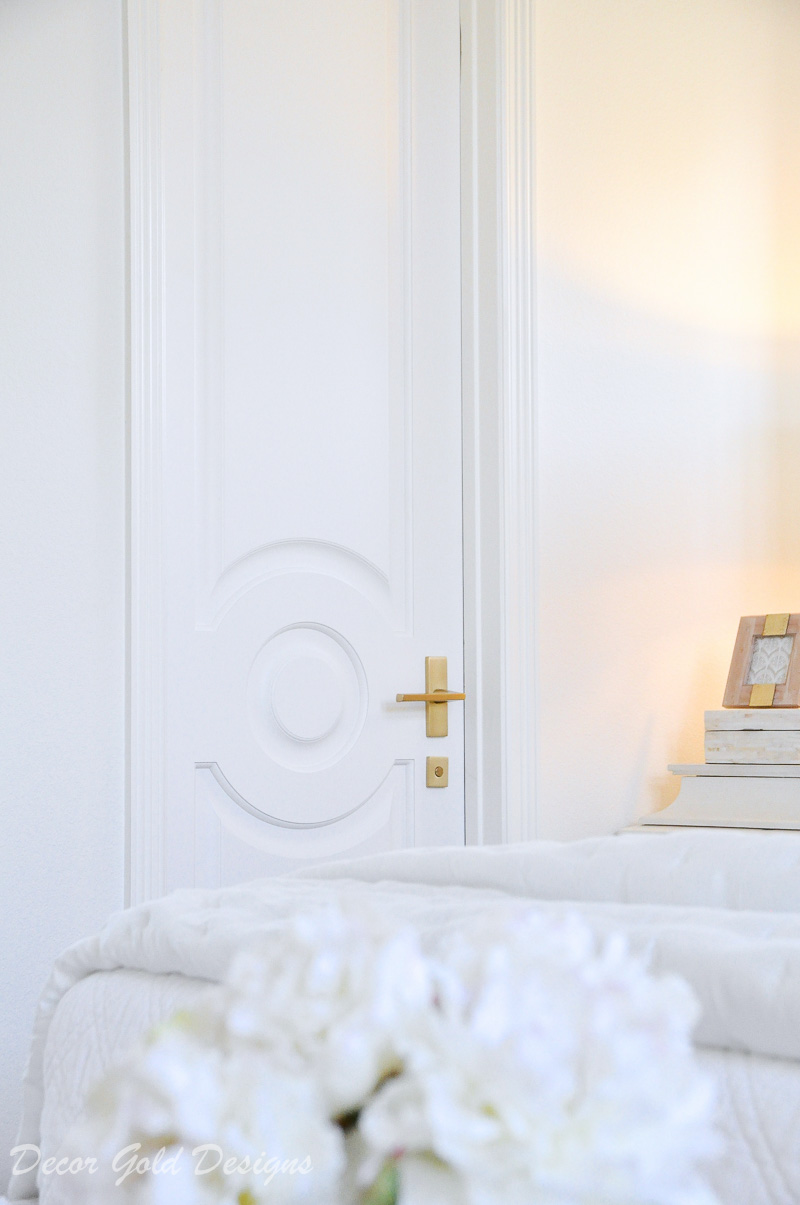 For our home office, we added these gorgeous knobs for a different look. Watch for an update of this space, hopefully in 2019! Oh, and we plan to paint these doors the same color we painted our living room doors.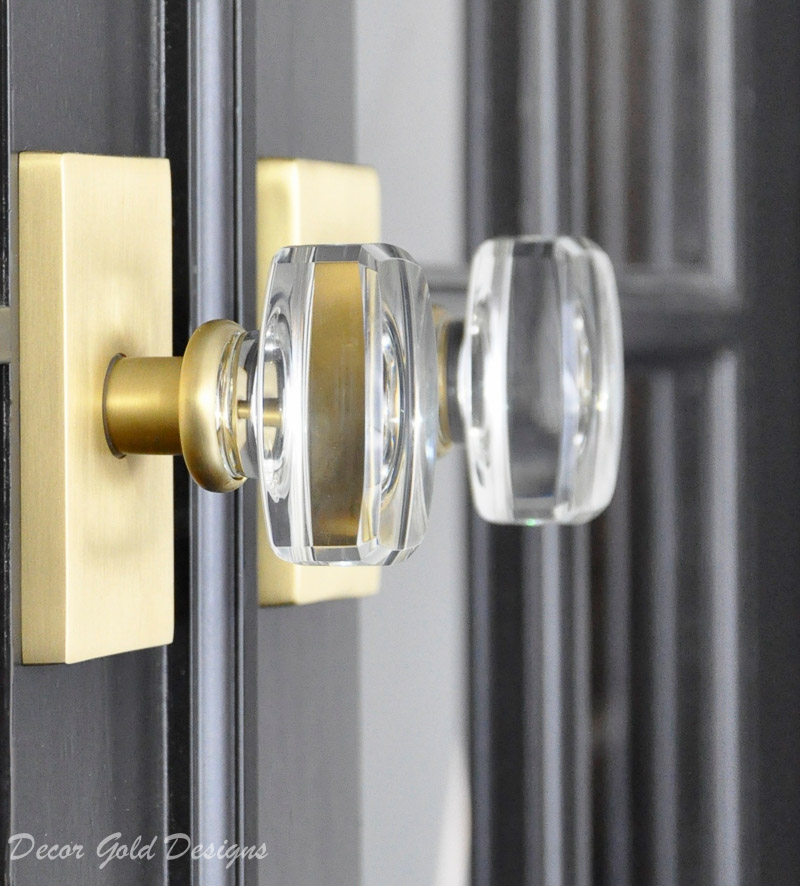 Cabinet Hardware
You may remember from Phase 1 of our kitchen update, our cabinets didn't have hardware when we moved into this home. Once the doors were freshly painted, we knew they needed a bit of glam to finish our transitional look. In Phase 2, I added pulls and knobs to complete and enhance the updated look. The Amerock pulls and knobs I selected are beautiful and functional. They are also helping to protect our new paint.
See more in our Bright and Inviting Kitchen Reveal!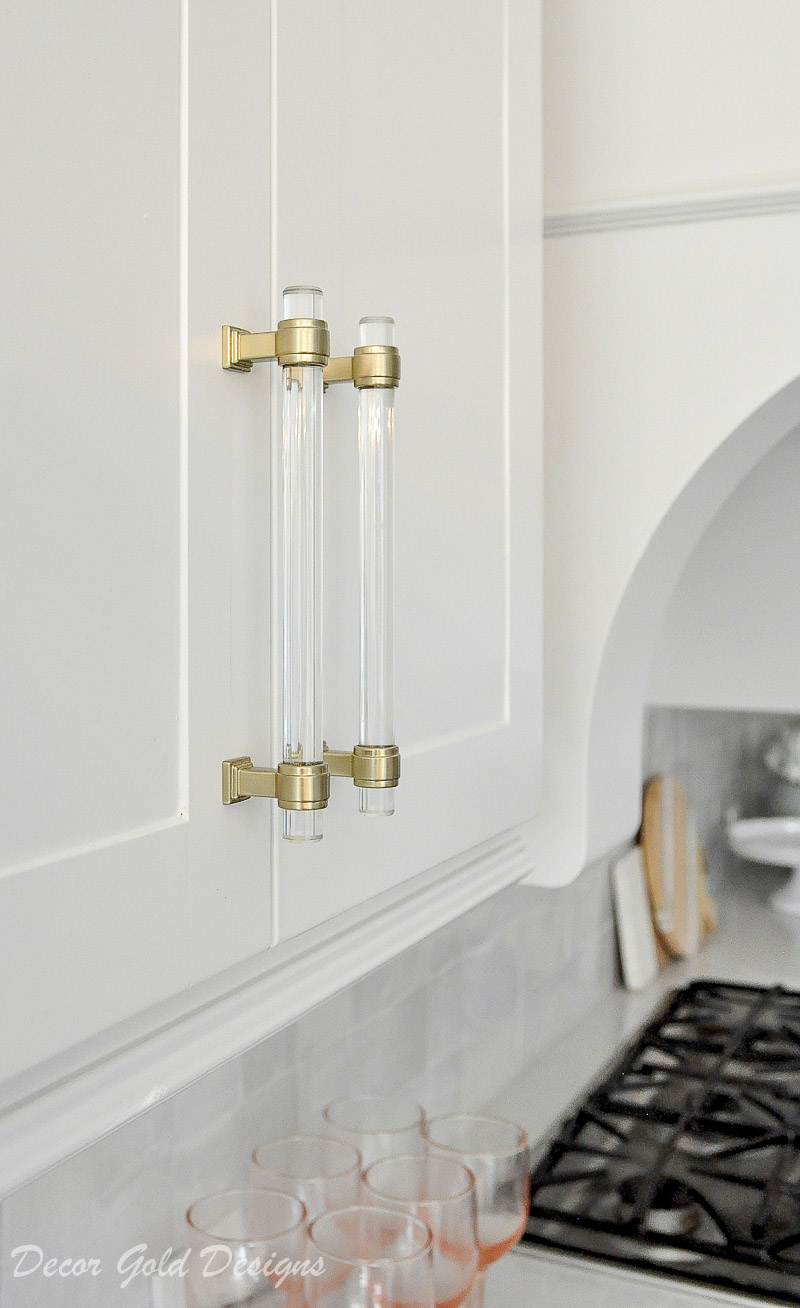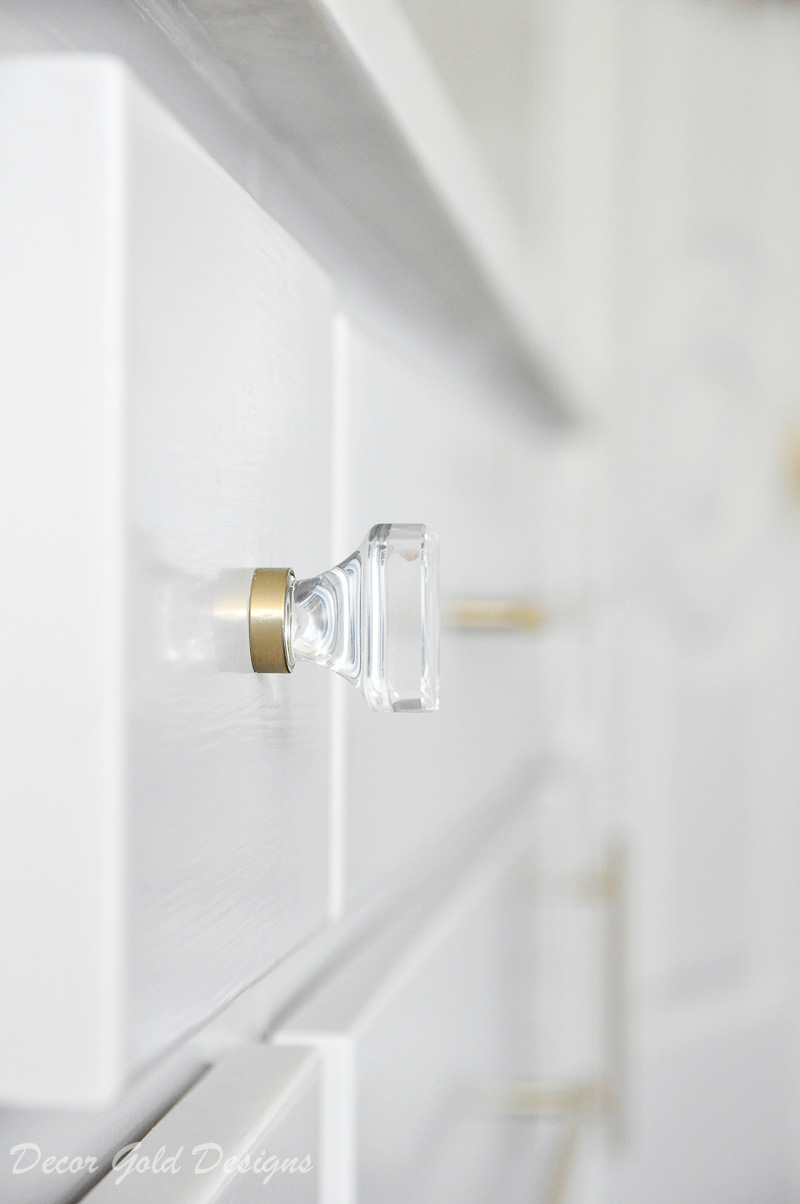 Lighting
Frequently, lighting is referred to as the jewelry of a space. I can't disagree with this. Each lighting addition we've made has increased the beauty of it's space more than words can express!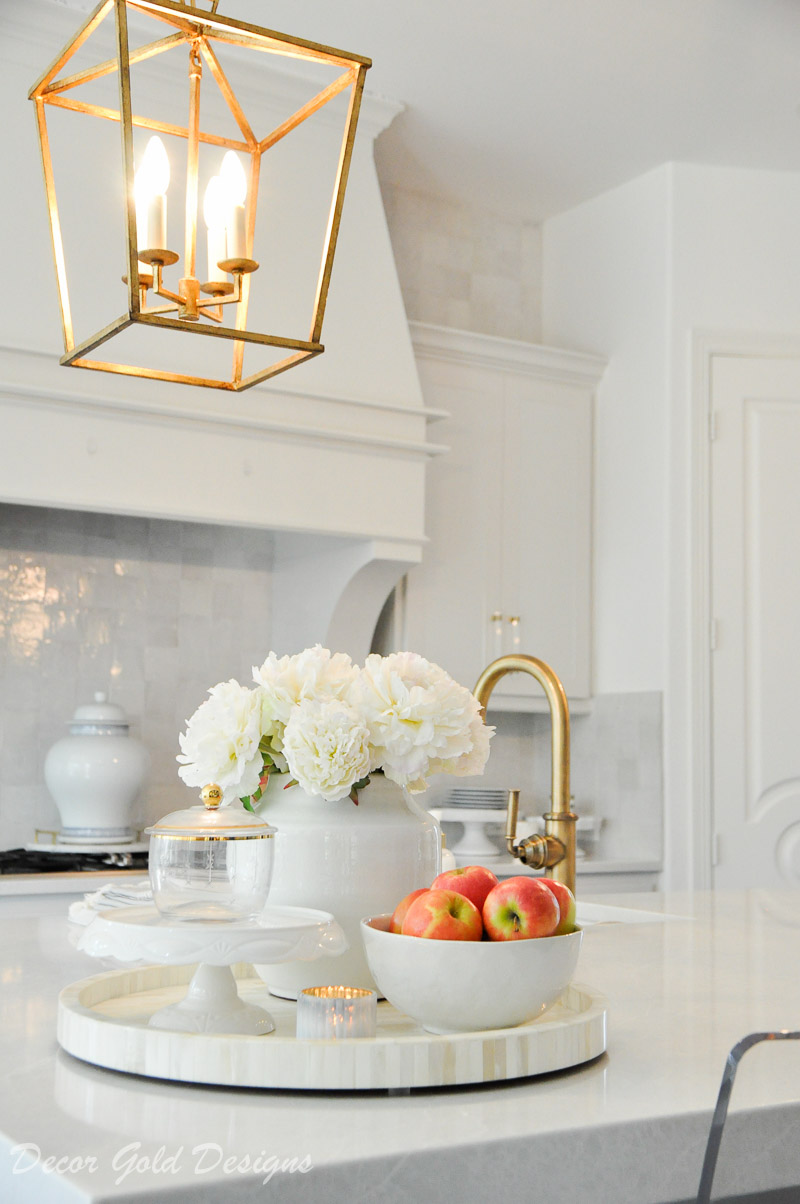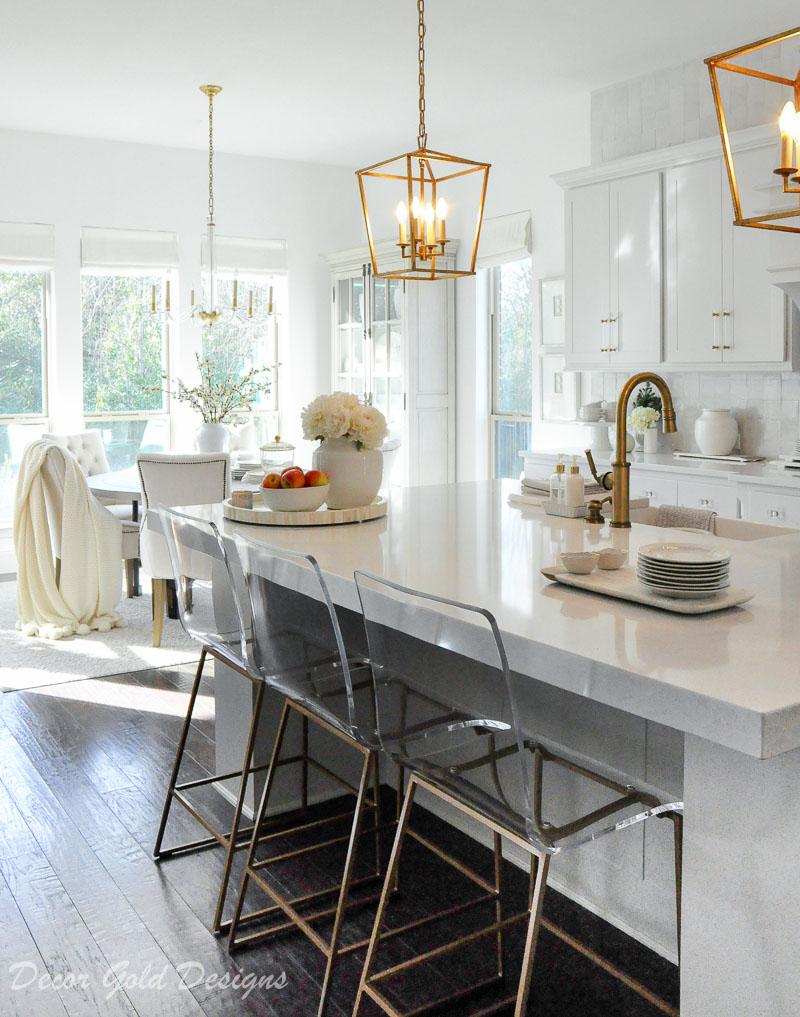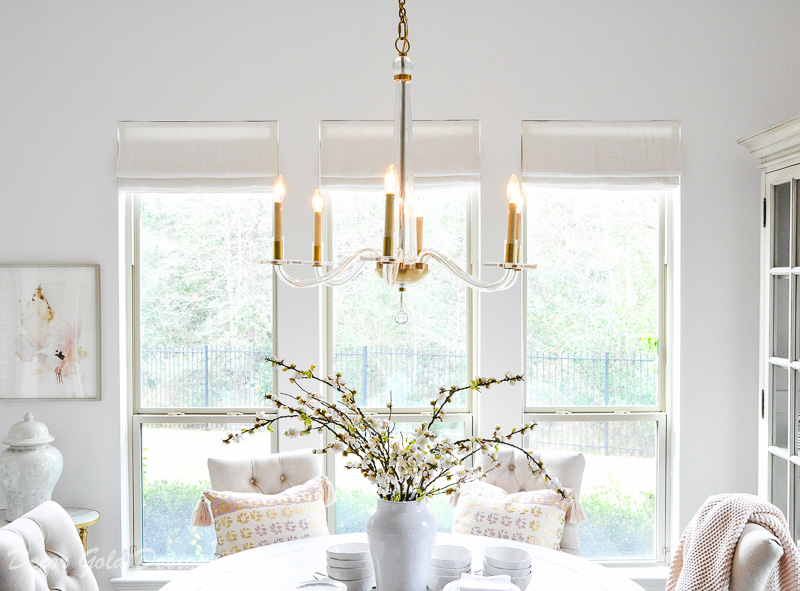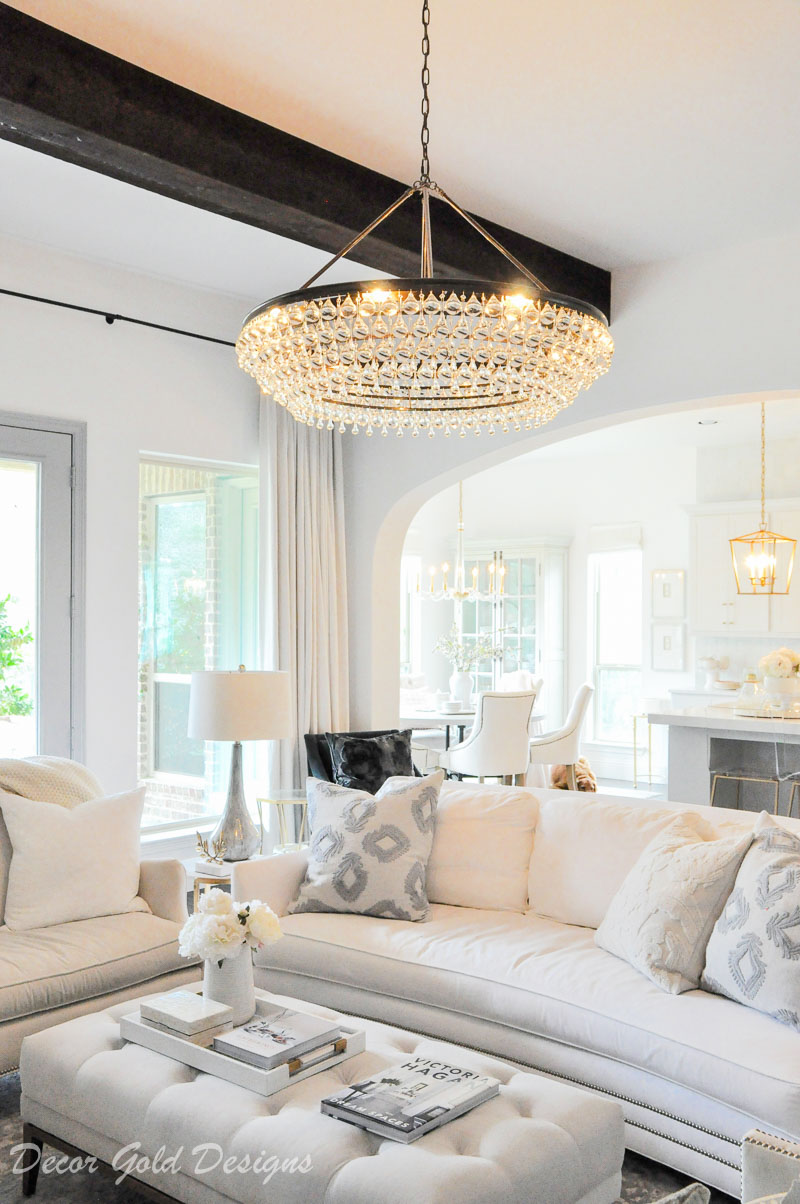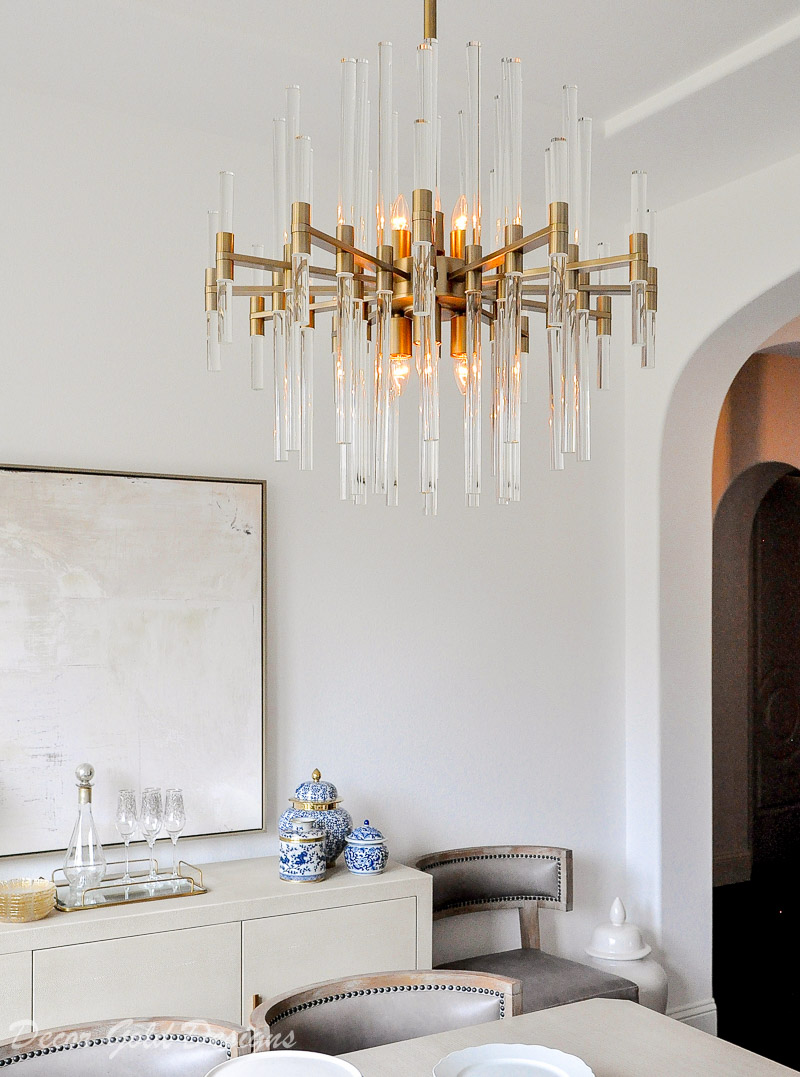 Fireplace
I've shared our new fireplace surround a few times, but I wanted to include it again because it made such a huge difference. The trim moulding we used is from the Fashion Forward Collection by Metrie. The new look coordinates beautifully with our new doors!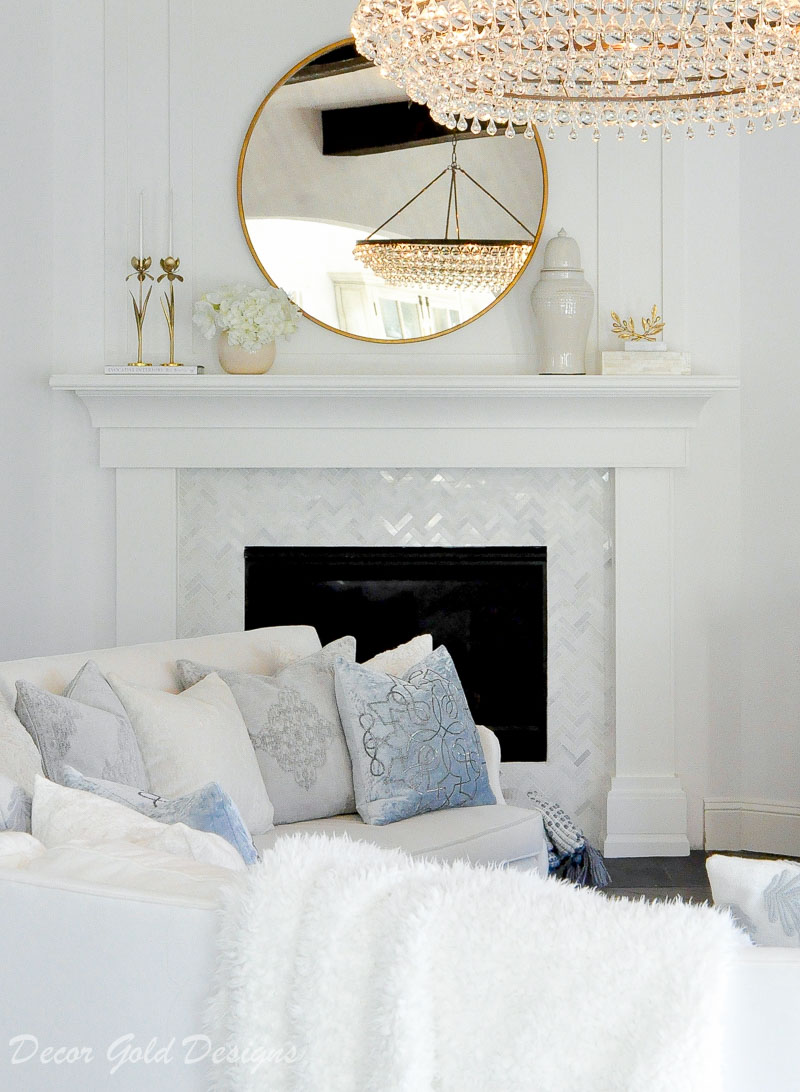 We chose this marble tile for the surround.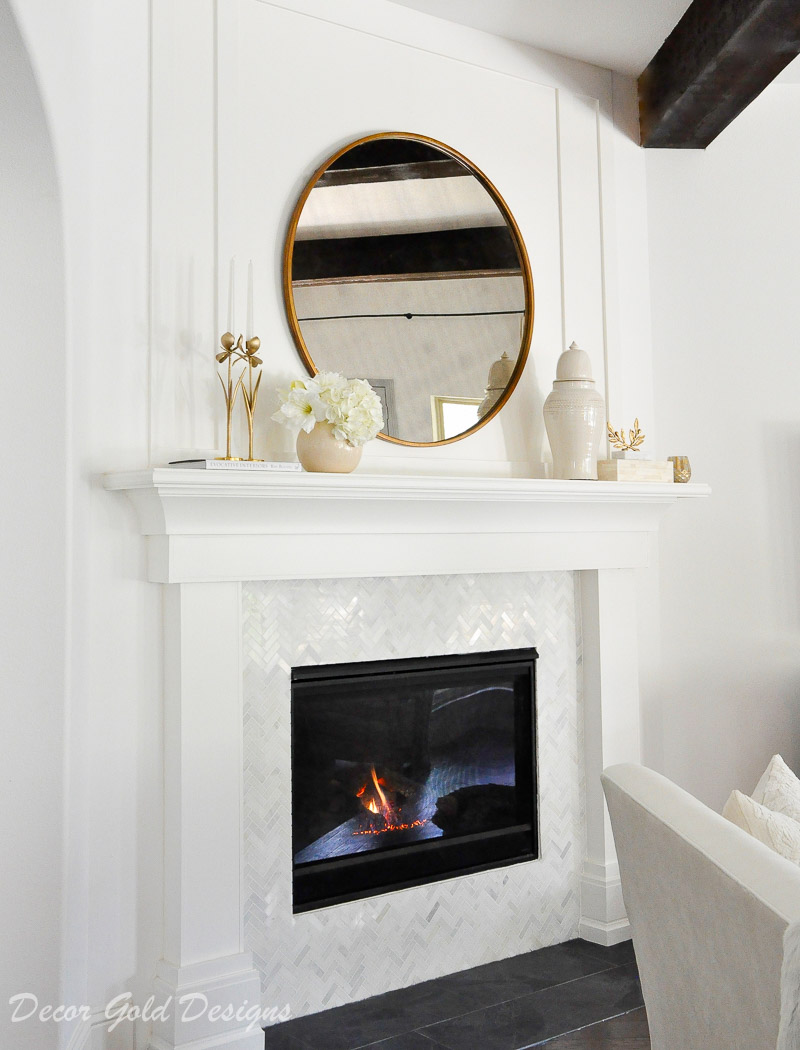 Our living room, including sources, can be found HERE.
So, here we are with a new, more current aesthetic and I am loving the impact each update has made. It actually started with the decision to paint our home white some 18 months ago. Taking time to do these upgrades made us appreciate them even more!
If you are looking for ideas to give your home a more updated look, consider lighting, hardware, doors, moulding, and of course paint (always an excellent place to start). Each made a big difference in giving our home a more updated and customized look!
Shop Our New Door Hardware

Shop Our New Cabinet Hardware

Shop Our New Lighting

I have many more lighting options for you if you're interested! Also, you can find instructions to purchase the blush-colored bench from our guest room HERE.

KITCHEN

BREAKFAST ROOM

DINING ROOM

LIVING ROOM

GUEST ROOM

*This post contains affiliate links. Disclosure here.
I hope you'll stay connected…..
Click on the Image to Subscribe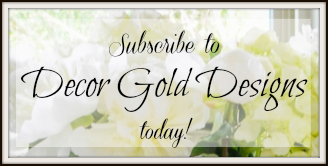 SOCIAL
Instagram | Pinterest | Facebook
Follow me on the LIKEtoKNOW.it app!