Welcome to our Styled for the Season Spring Home Tour!
Today, I am sharing some of my spring home, plus spring decorating tips! There are six bloggers participating in this tour and each will be offering decorating ideas and more! If you are here from Sara's home, blog – 
Haute and Humid
, a special welcome to you! Our host today is Bree from
ZDesign at Home
, so be sure to stop by her home and all of the other homes linked at the bottom of this page too!
Spring is the time of year for your home to become brighter and fresher. You can still keep it cozy and inviting, but it's time for your darker heavy fabrics and pieces to go.
Today, I will be sharing some spring decorating tips plus some peeks into my full spring home tour which will be coming very soon!
Invest in Faux Flowers
There was a time, not too long ago, when I wouldn't have considered faux flowers for my home. Now, more than ever though, there are beautiful faux flowers available that look great and should definitely be in your home.
I love to find reasonably priced ones, but quality is imperative.
They are definitely an investment up front, but worth every penny in the long run. Remember, they will last for a long time.
Try using them mixed with real flowers as I have below.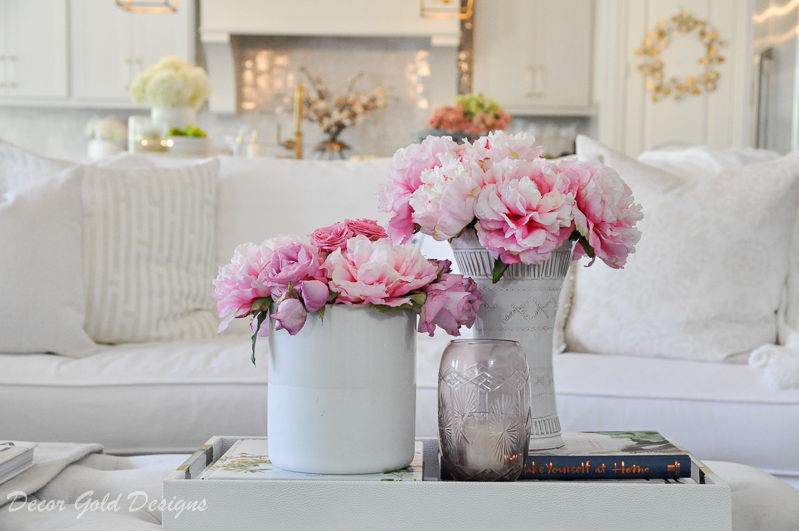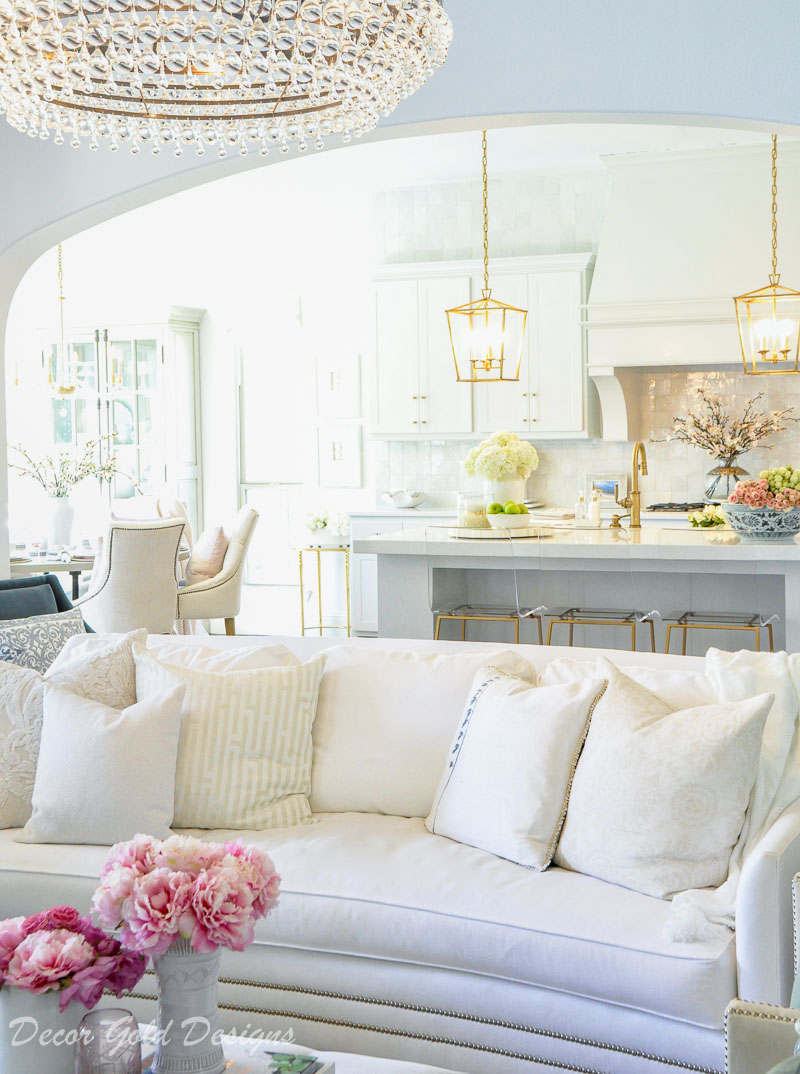 Another great use, especially if you like to have fresh flowers around too, is to add your faux flowers to the perimeter of your room. Your fresh flowers will take the staring role, but the faux ones will provide a lush and layered look in your home!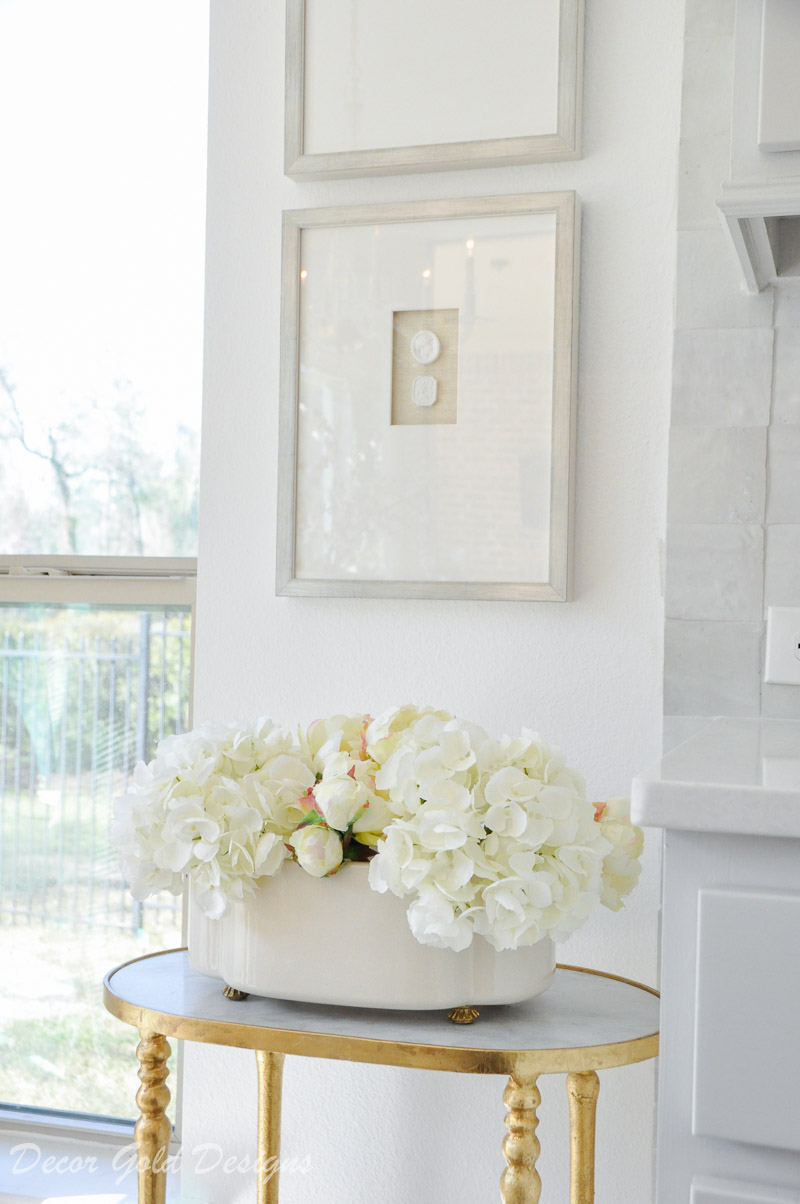 Add Faux Branches
Branches are so impactful in design. Of all of the things you can add to your home decor, a vase full of real or nice faux branches adds a wow factor like nothing else.
In past years, I have clipped them from our trees and used them in our home. In fact, we planted a redbud tree in our yard just so I could have access to beautiful flowering branches each spring. Faux stems are beautiful too.
Using a vase full of branches is perfect for your breakfast or dining table.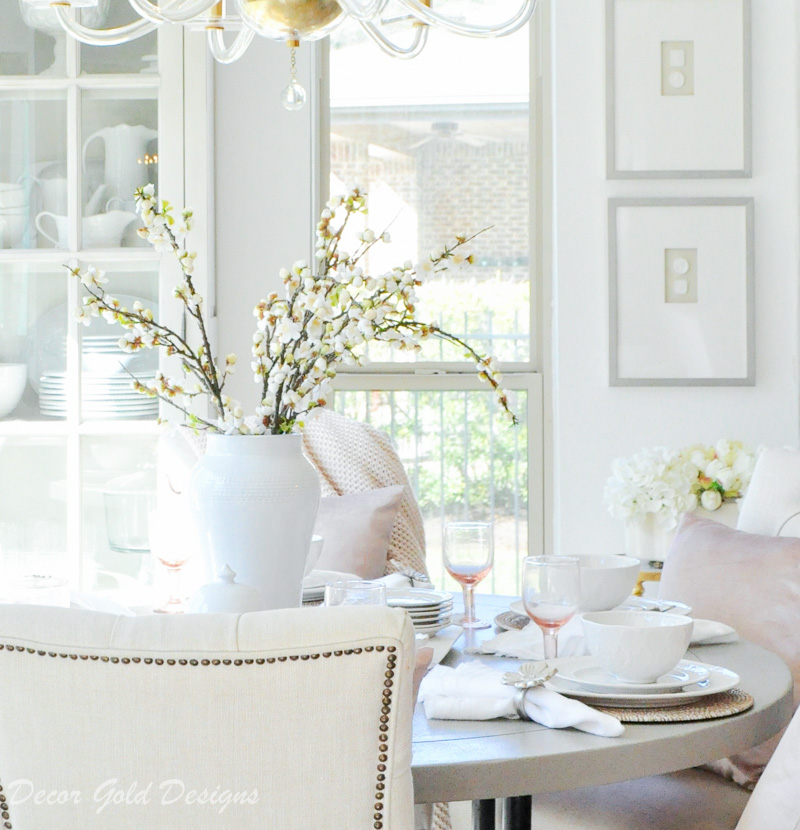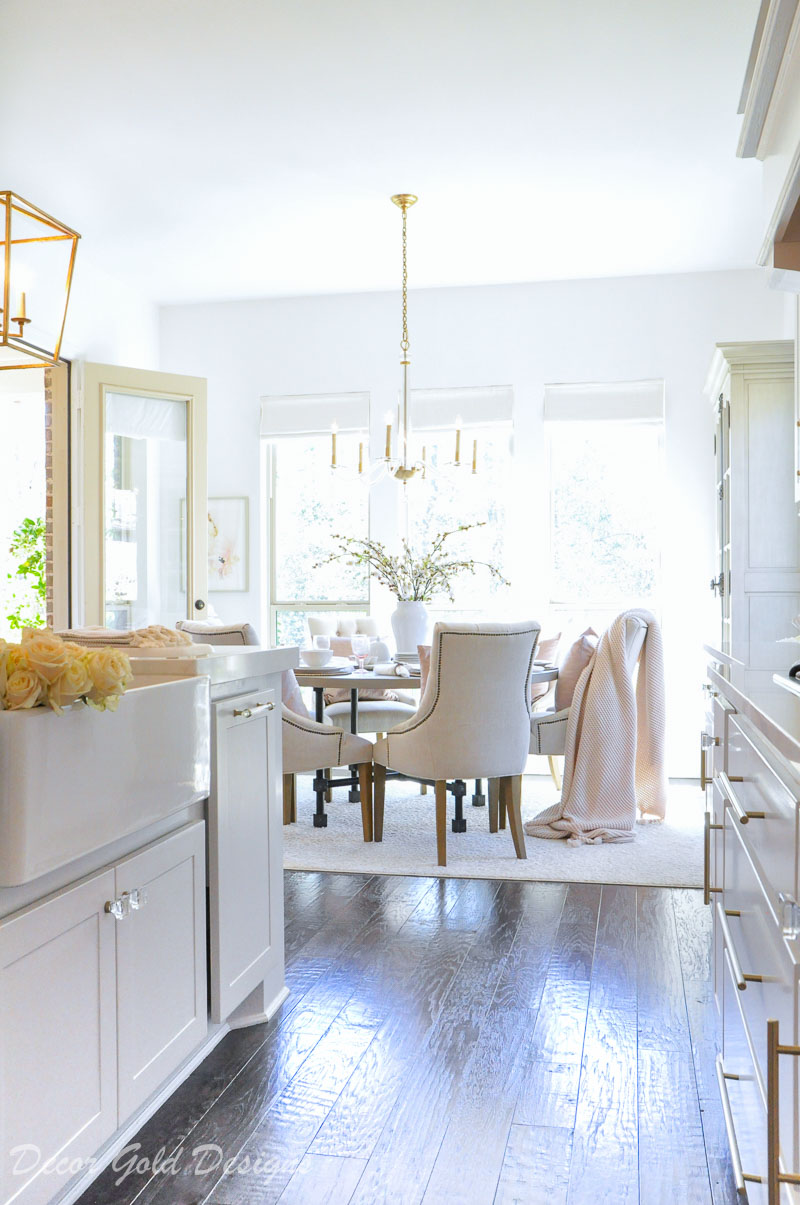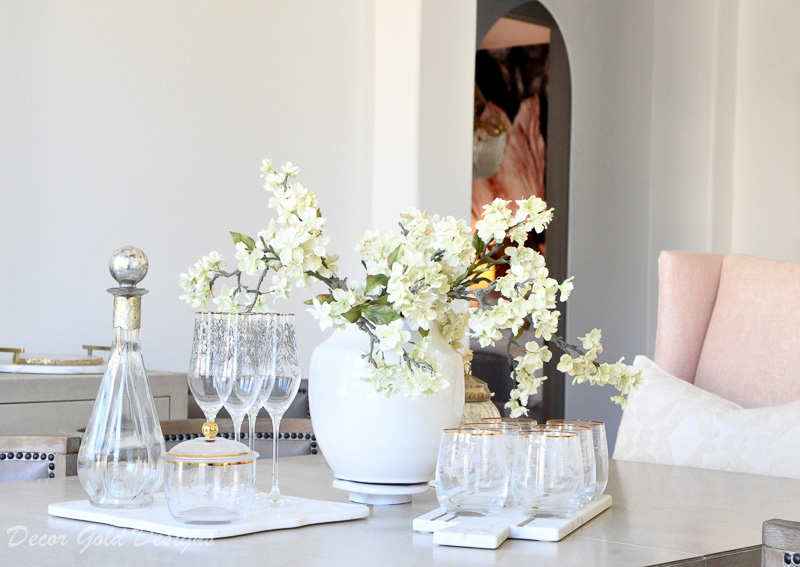 Style with White Accessories
I have been a huge fan of white accessories for a while. Once our kitchen was made over, and it was much brighter, I wondered if I would still want to use my whites.
As you can see, I'm still using them and LOVING the look, especially for spring!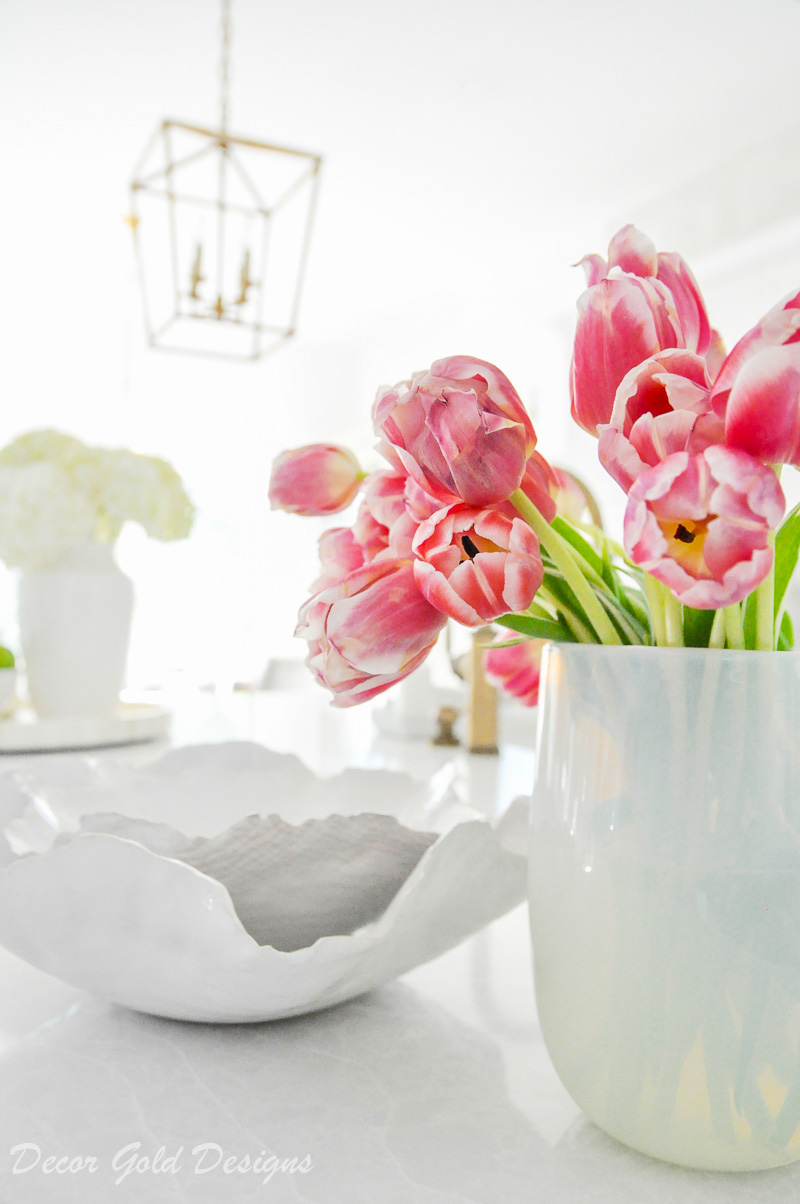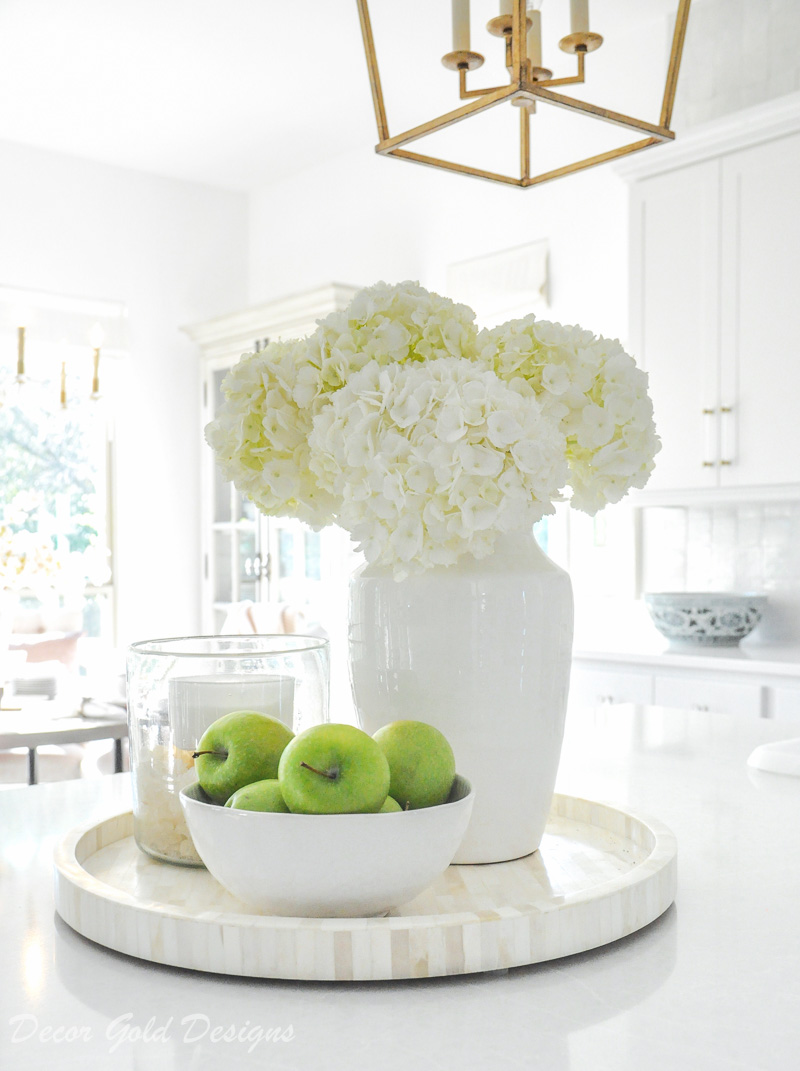 You can style your whites with your favorite spring accent color and the color will stand out even more.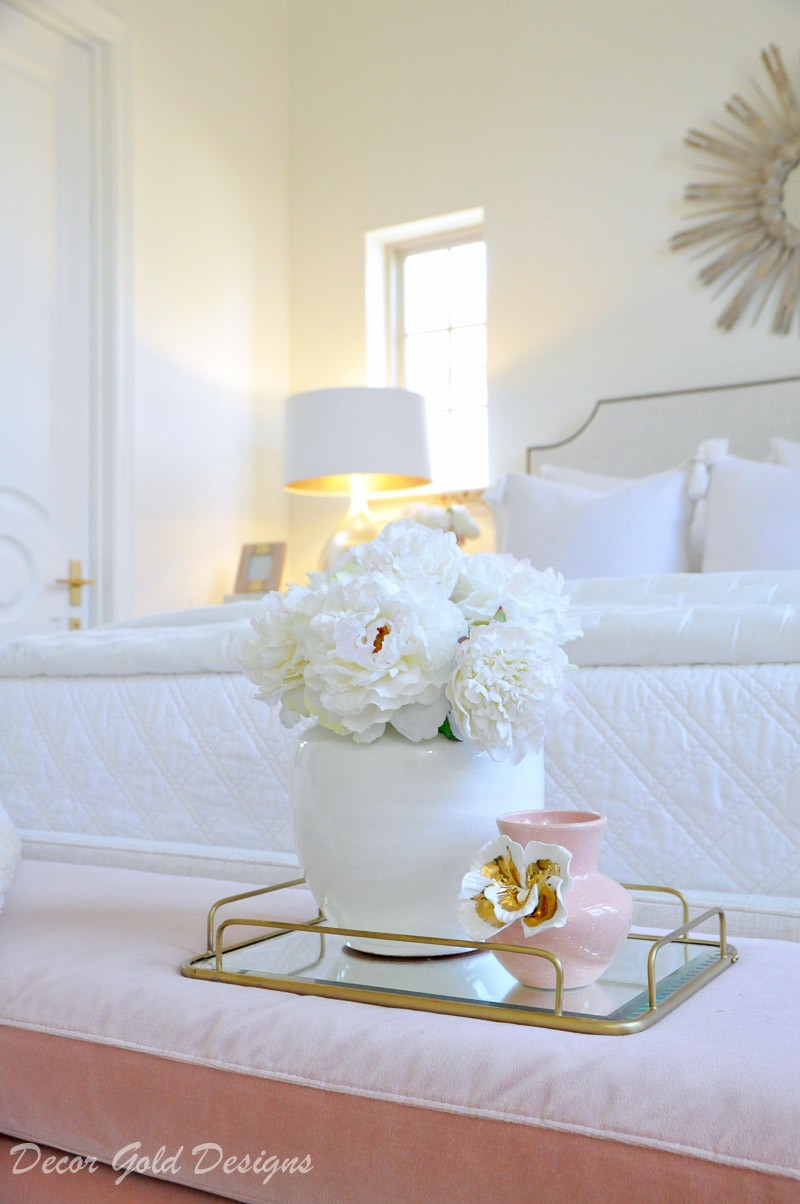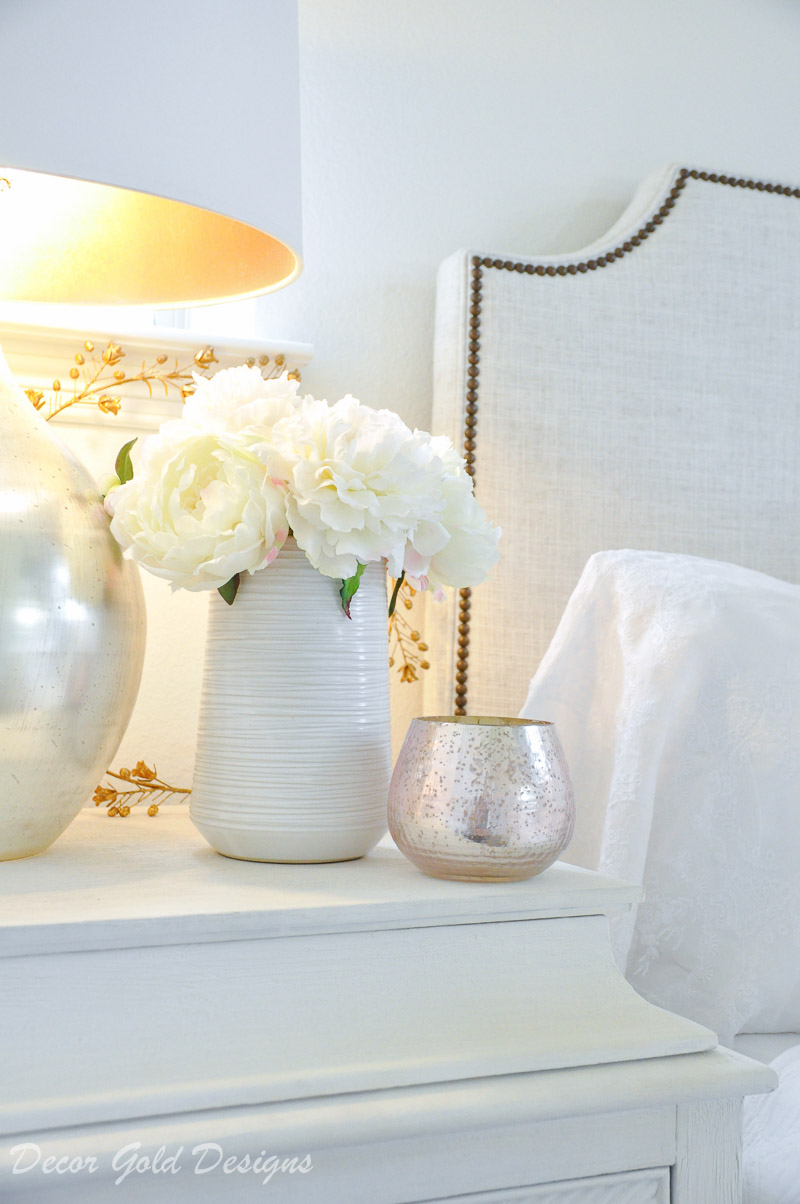 Include a Soft Spring Color
I used a beautiful shade of blue in my winter home tour. For spring, I thought I would add subtle pops of blush to a few areas. It is such a perfect seasonal color. Find some blush home favorites HERE!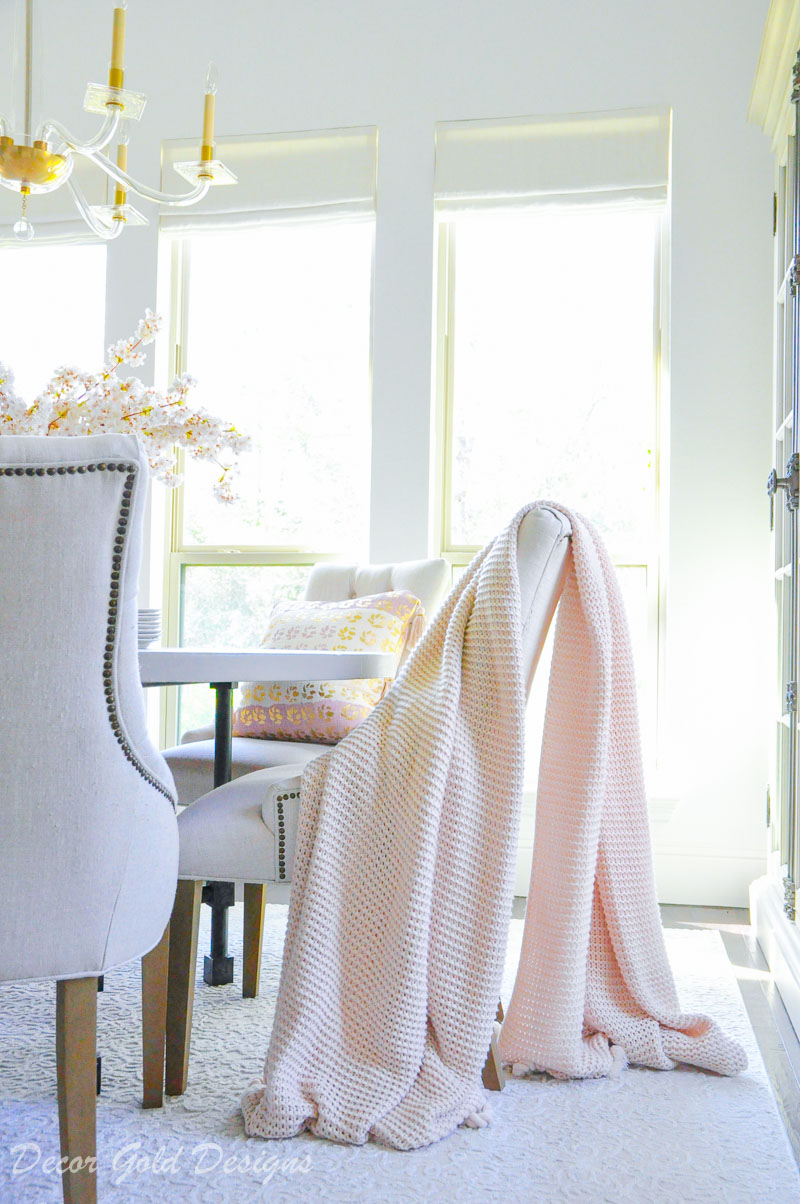 Pillows are a great way to bring in seasonal color. Just a bit of blush pink on a few pillows add a touch of spring to my bedroom.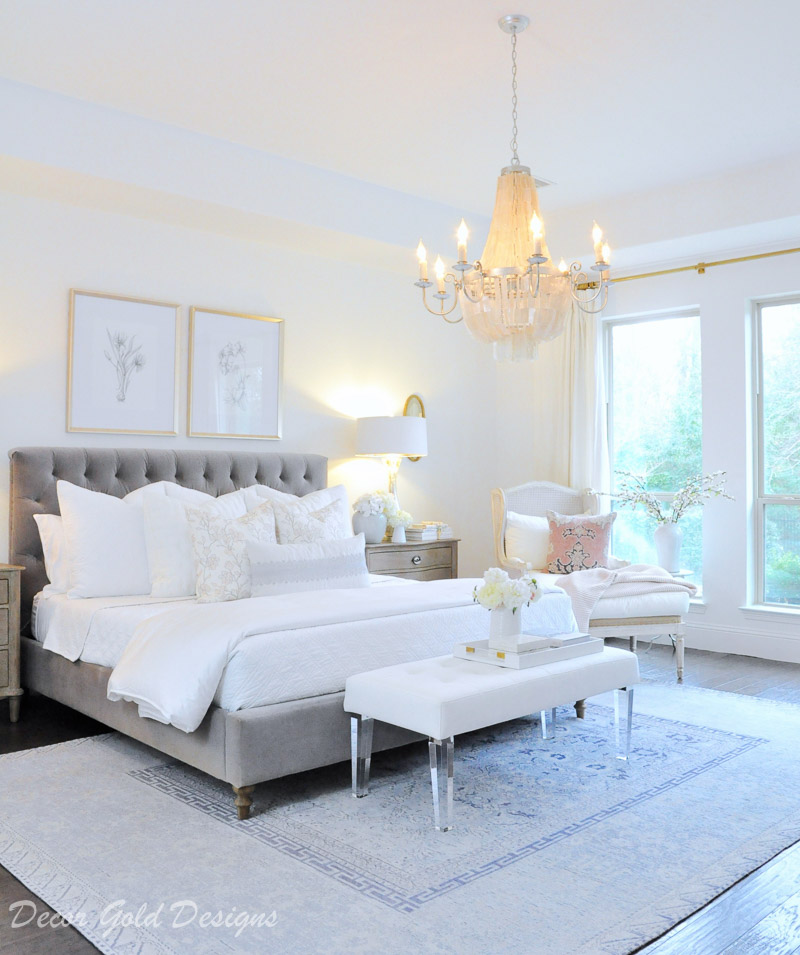 Use Pillows and Throws with Tassels
A throw blanket or pillow with tassels adds a playful spring touch.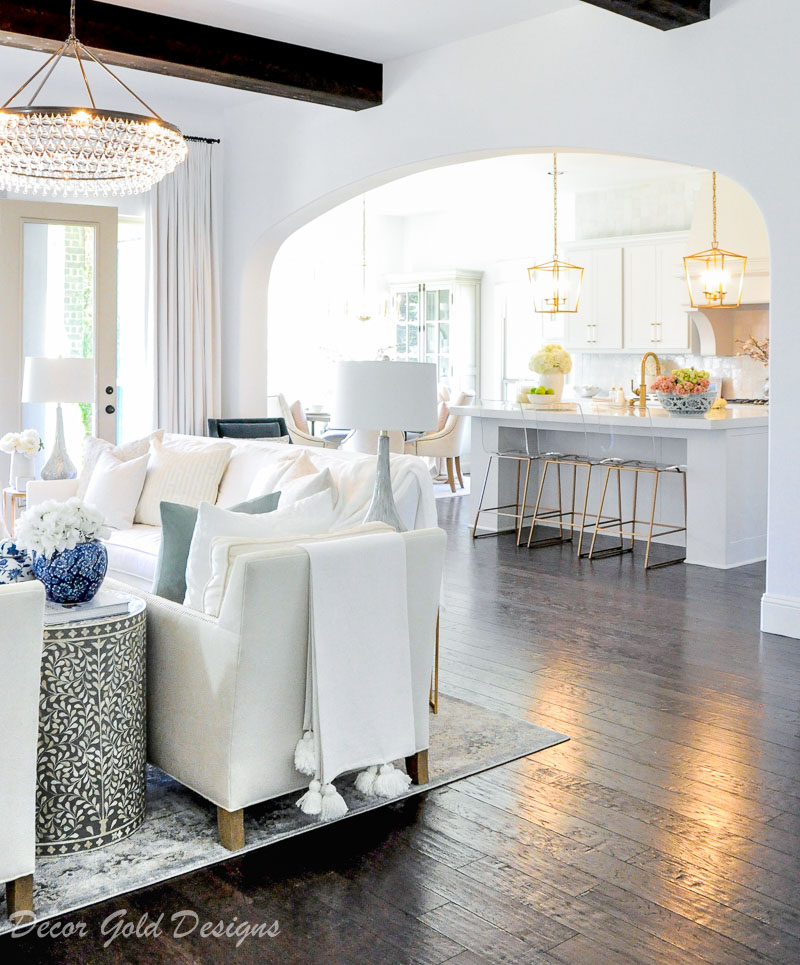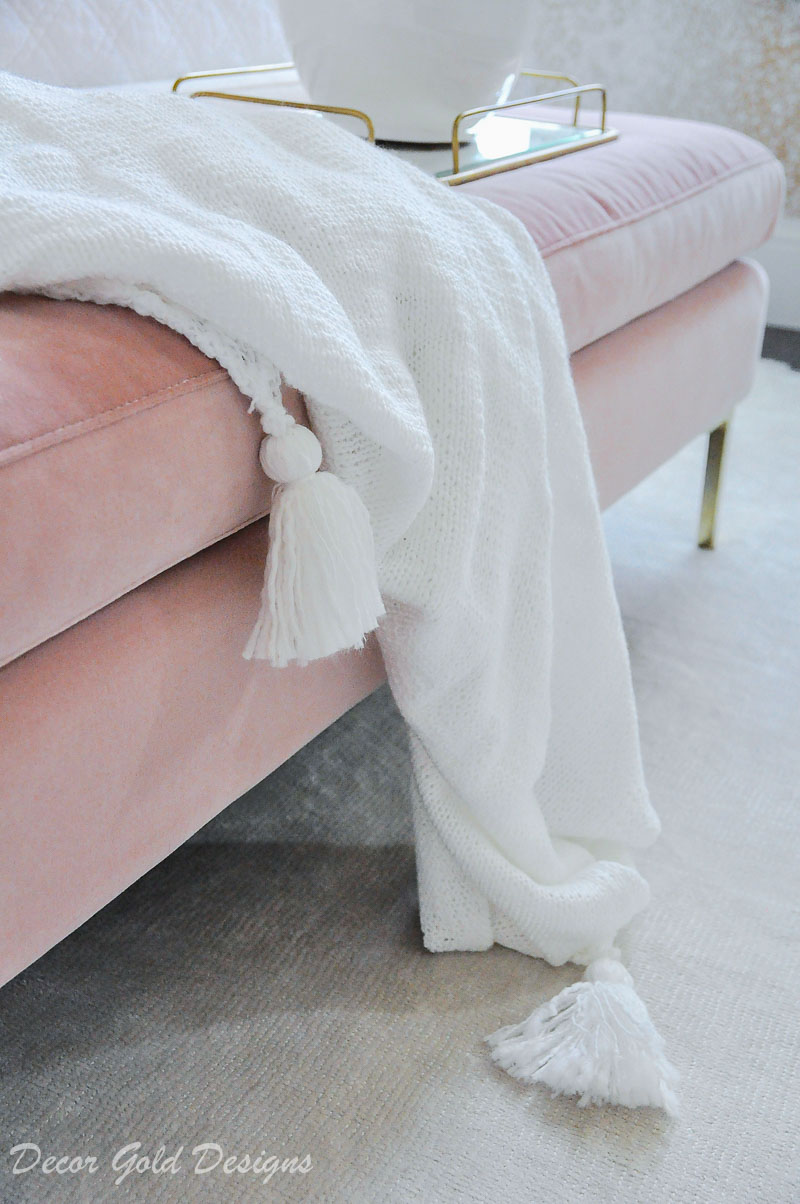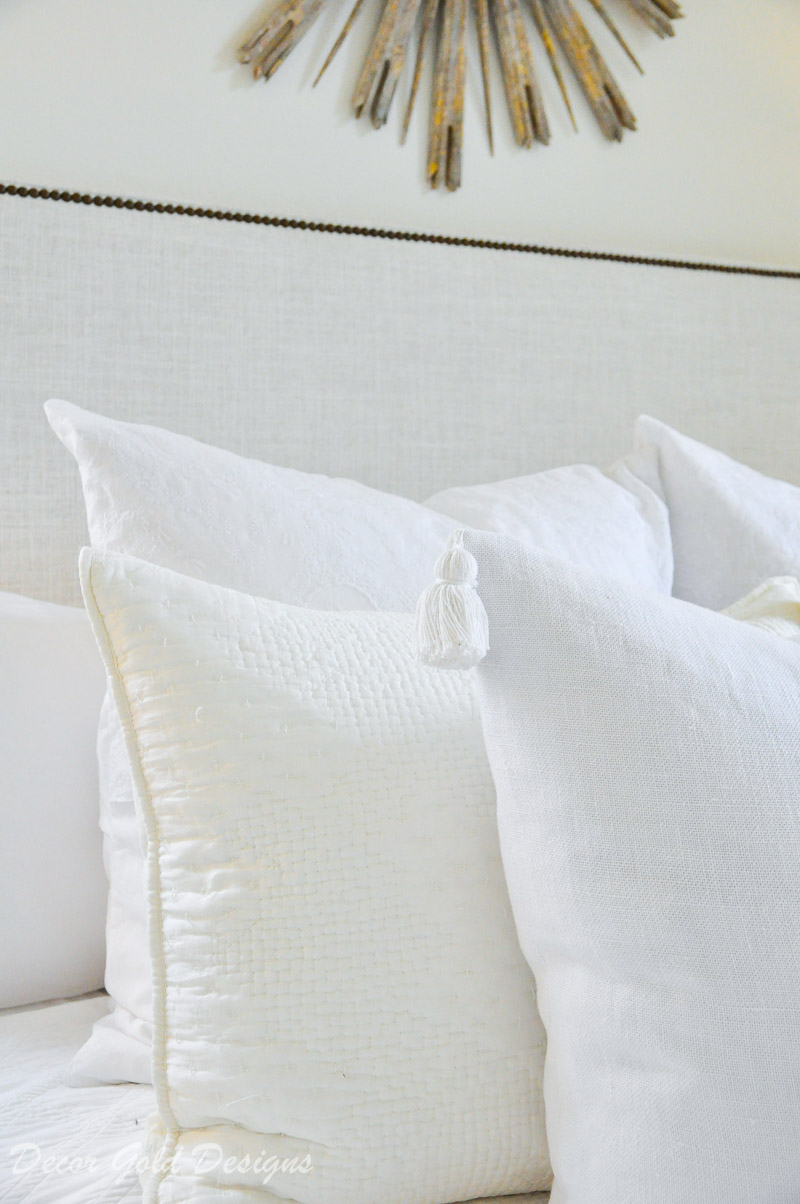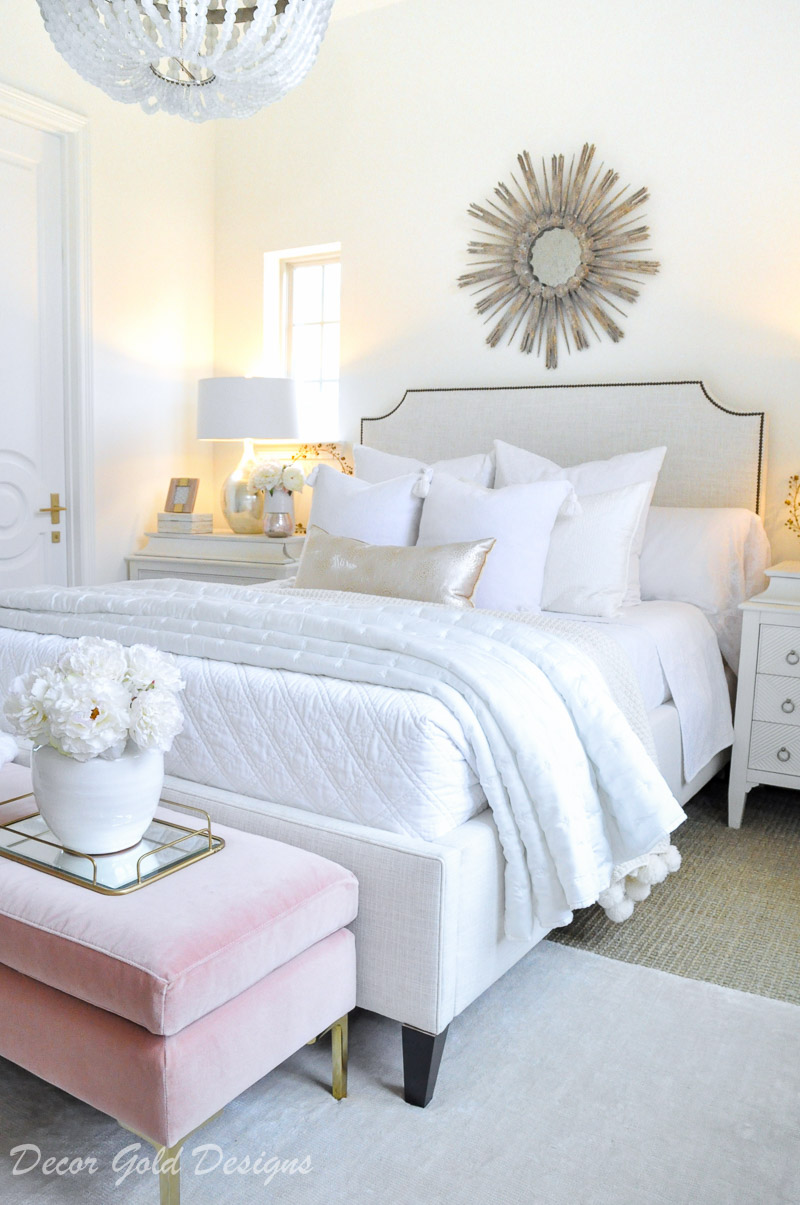 I simply adore spring. My
Shop Spring
page contains beautiful spring home decor finds. I have purchased many of the pieces and will be sharing them in my Spring Home Tour very soon.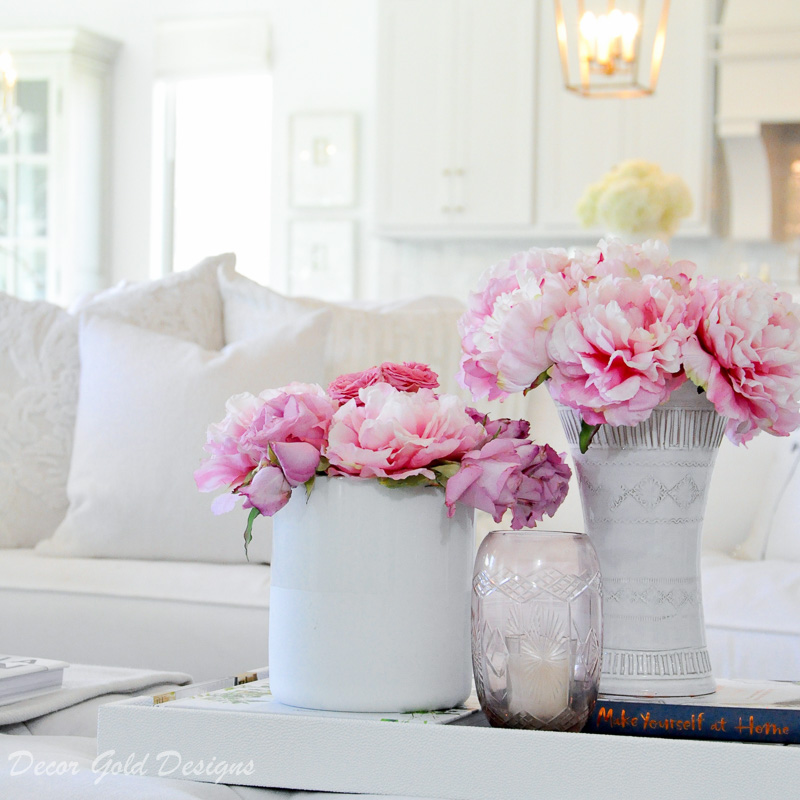 *This post contains affiliate links. Disclosure here.

I hope you'll stay connected…..

Click on the Image to Subscribe

SOCIAL

Instagram | Pinterest | Facebook

Follow me on the LIKEtoKNOW.it app!