My Instagram has been a great place to document our ever-changing home. I post images regularly and chatting with YOU there via the comments is one of my favorite things to do.
I thought it would be fun to share YOUR favorite Instagram posts here, all together, including sources.
To note, for a couple of years, I only posted daytime shots. This past year, though, I've added morning, afternoon  and evening shots. You will notice this below.
*This post contains affiliate links. Disclosure here.
10.
In 2018, we completely made over our dining room. This picture was taken early in the morning of the reveal.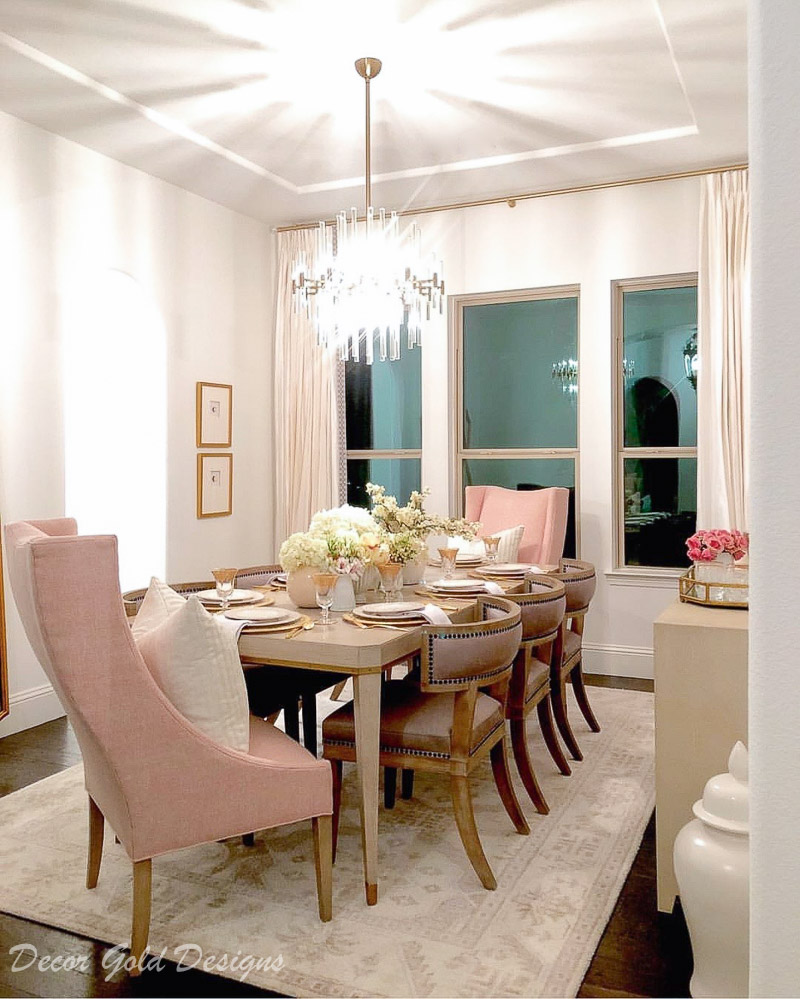 9.
Clearly blush is well-liked! Adding blush accents to my living room gave it a cozy look just after it's update reveal.
I love blush as an accent color. Pillows and throws are a great way to add a color to your rooms!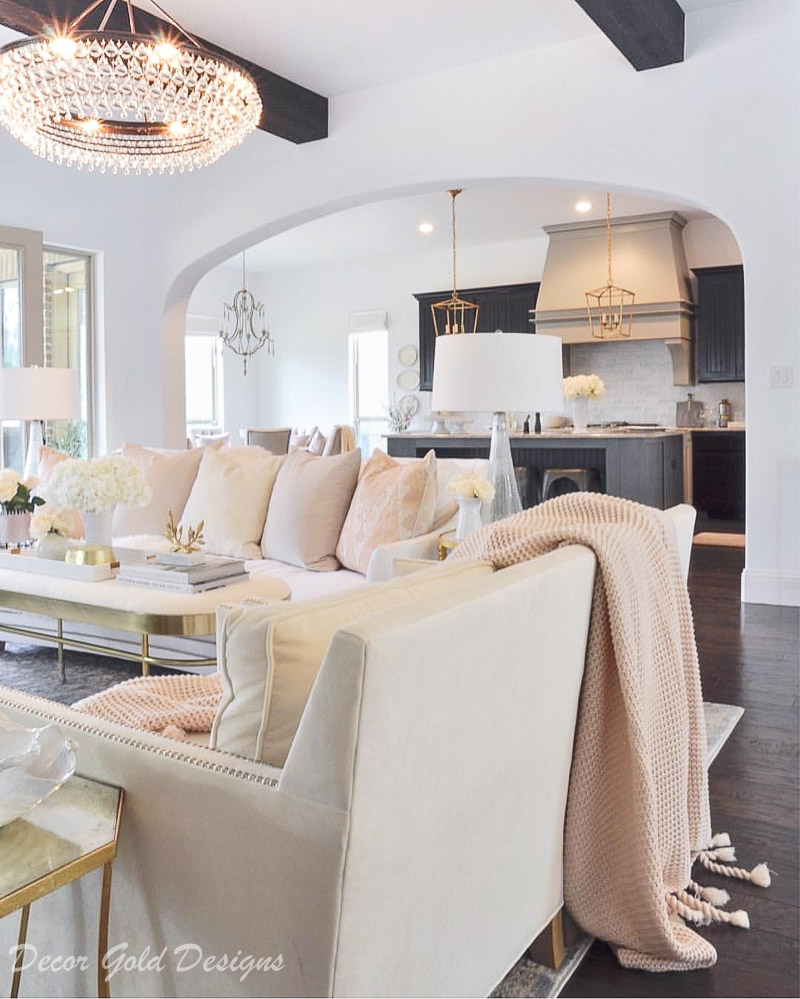 8.
Just after our kitchen remodel was complete, I shared a nighttime view.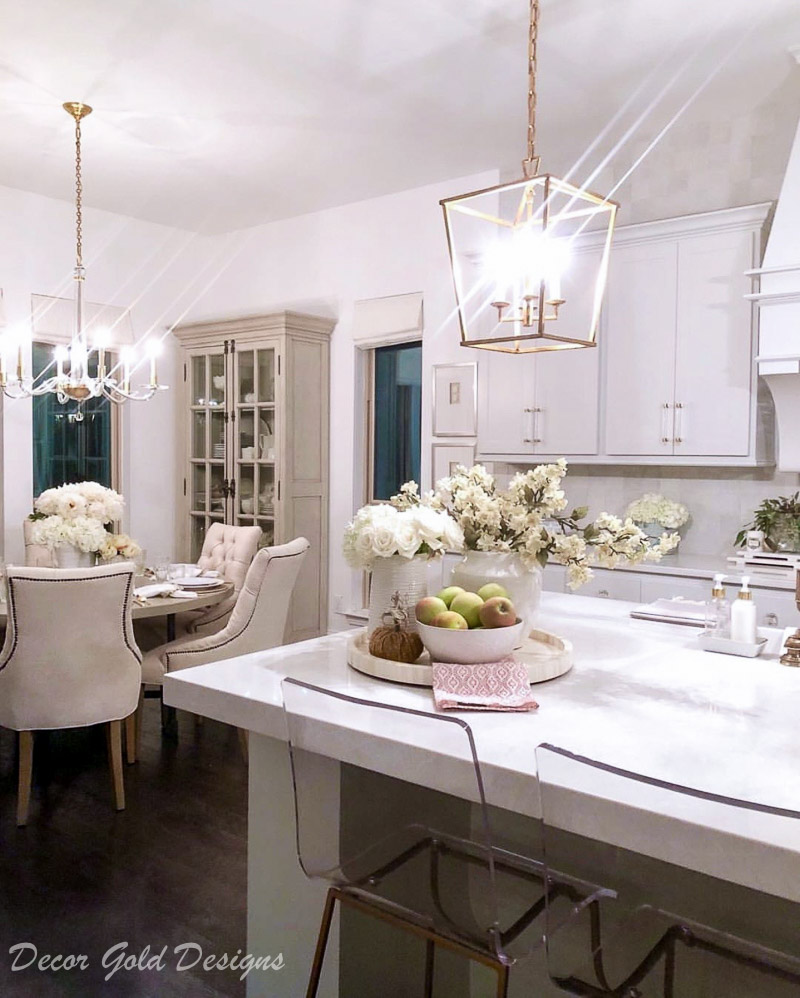 7.
This was one of the first peeks into my 2018 living room update. Have you noticed it was a year of updates?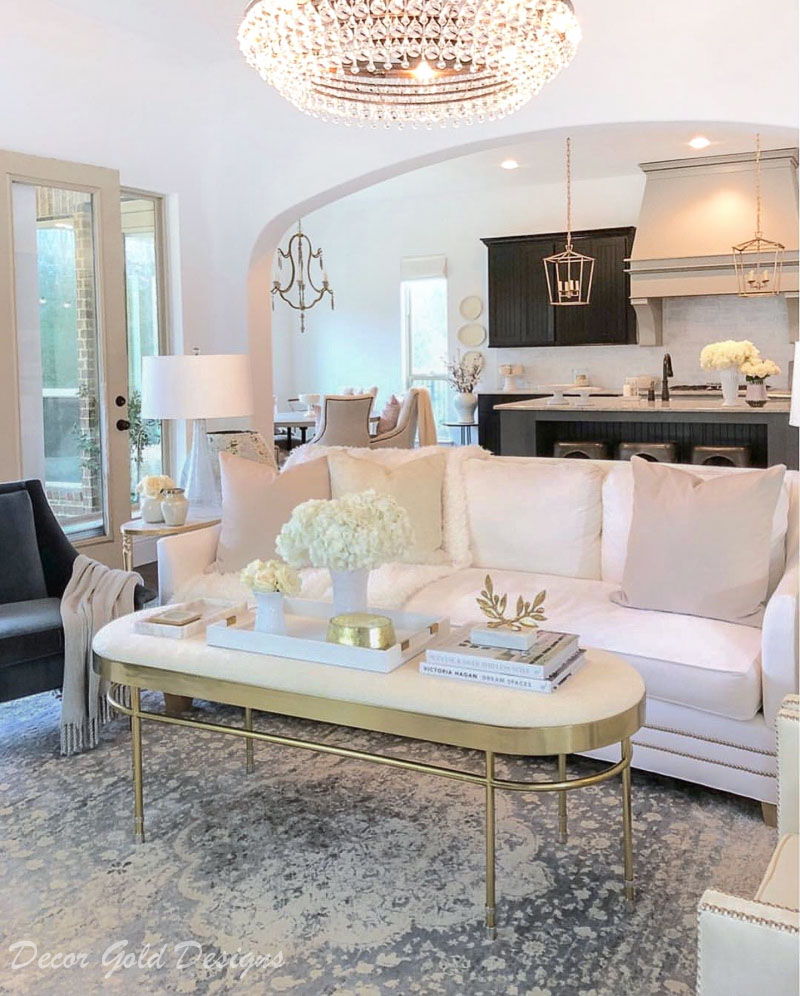 6.
Our pups photobombed my Christmas bedroom shoot. Such a typical moment around here!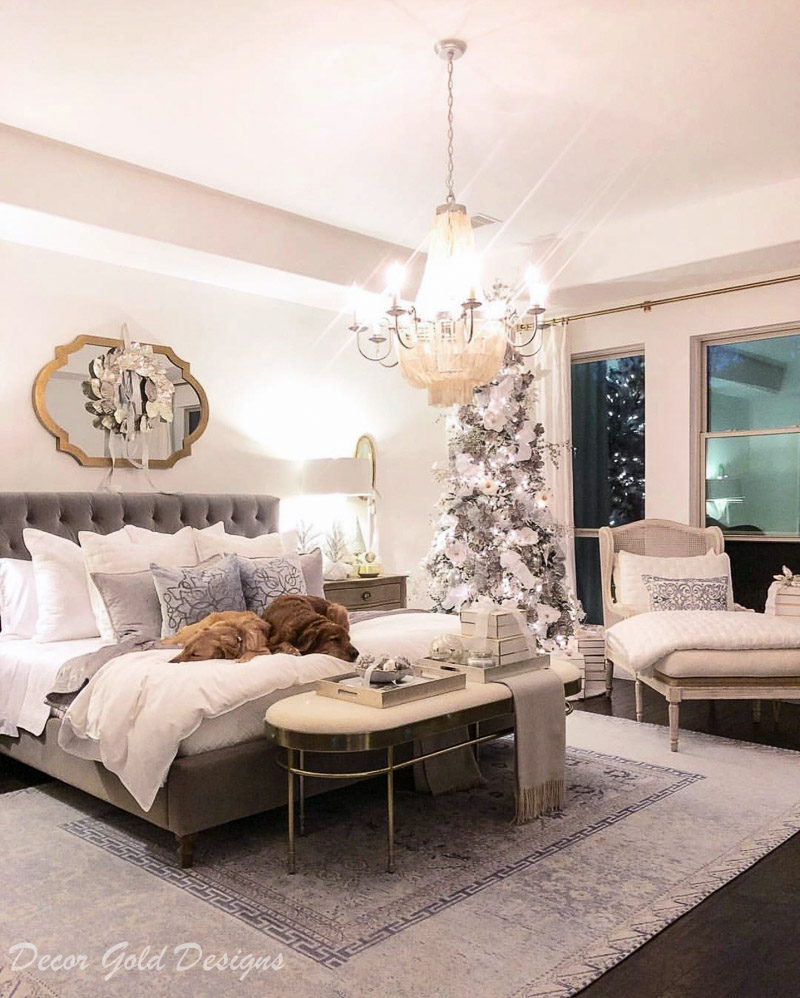 The next evening I shared a daytime picture and it actually landed in the top 10 as well! See all of our Christmas bedrooms here!




5.
The way the summer comes inside, and pink peonies.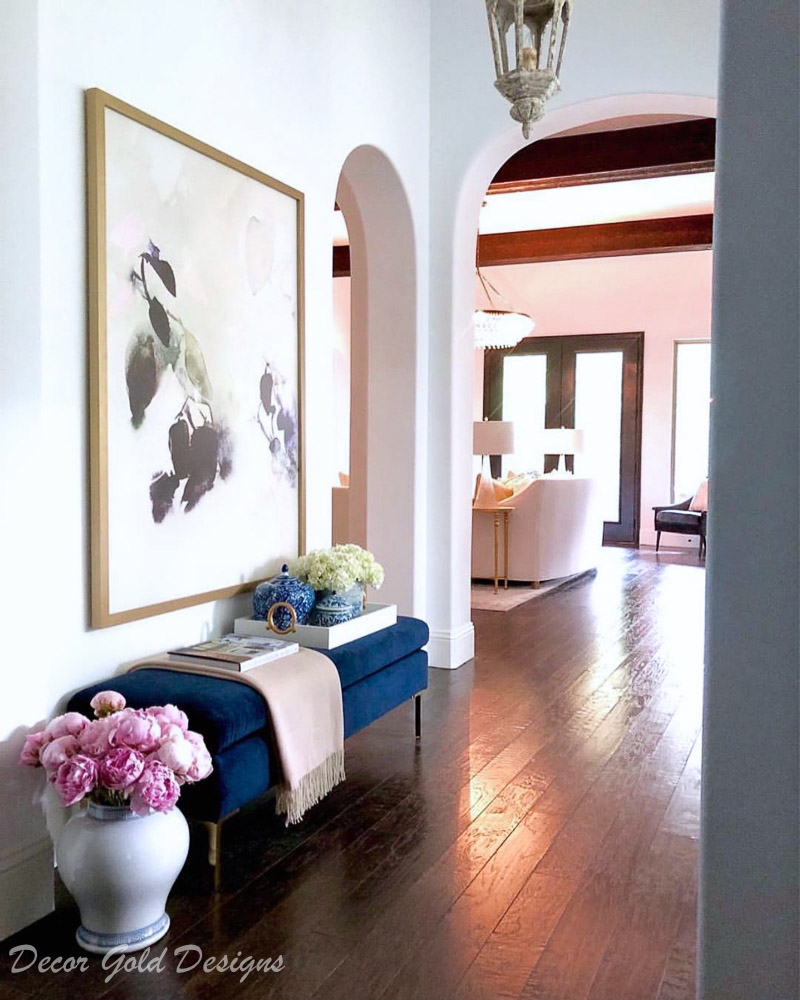 4.
I posted this image twice in 2018 and again, blush accents proved to be popular. Both times it landed in my top posts.
Just a couple of lamps and pillows are enough to add a pop of color.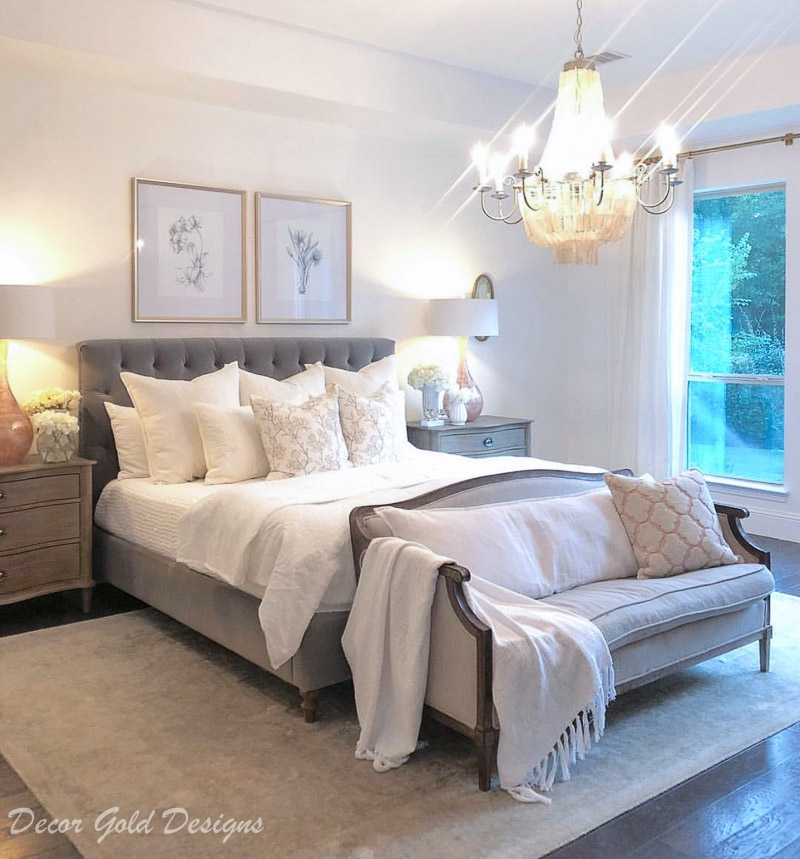 3.
One thing most of these top posts have in common, flowers. I encourage you to include fresh or quality faux flowers in nice vases in your decorating efforts.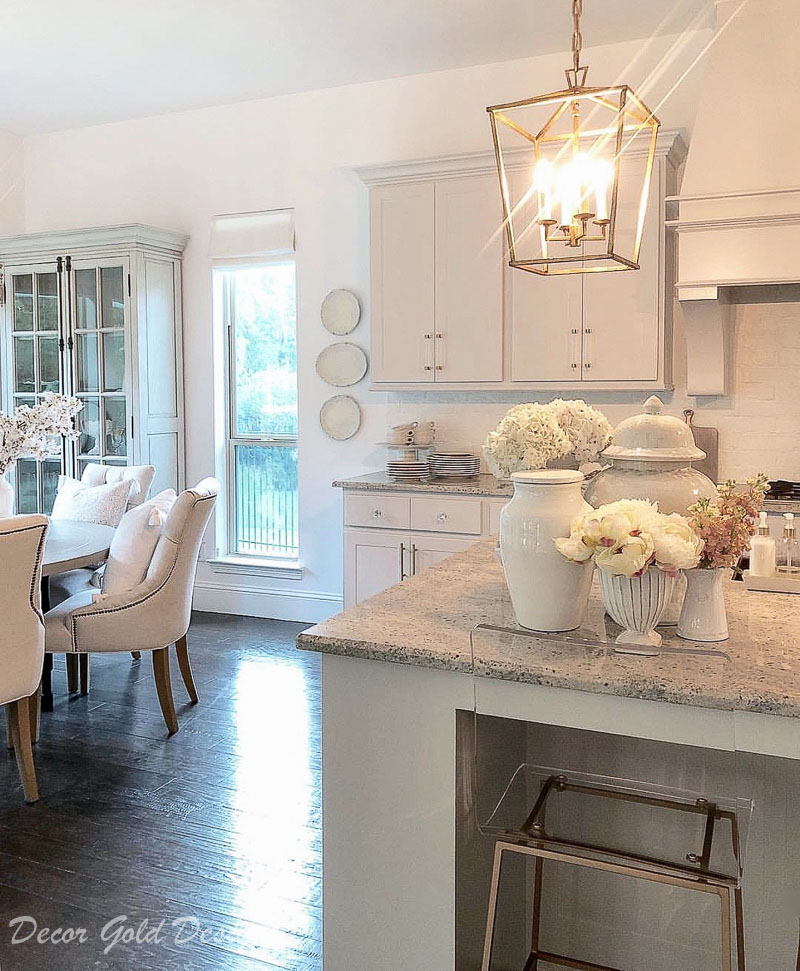 2.
This view of our home, with the sun flooding into the living and breakfast rooms, is one of my favorites. I never shared it before 2018, but I am so glad I finally did. Like our bedroom, it ended up in my top posts twice.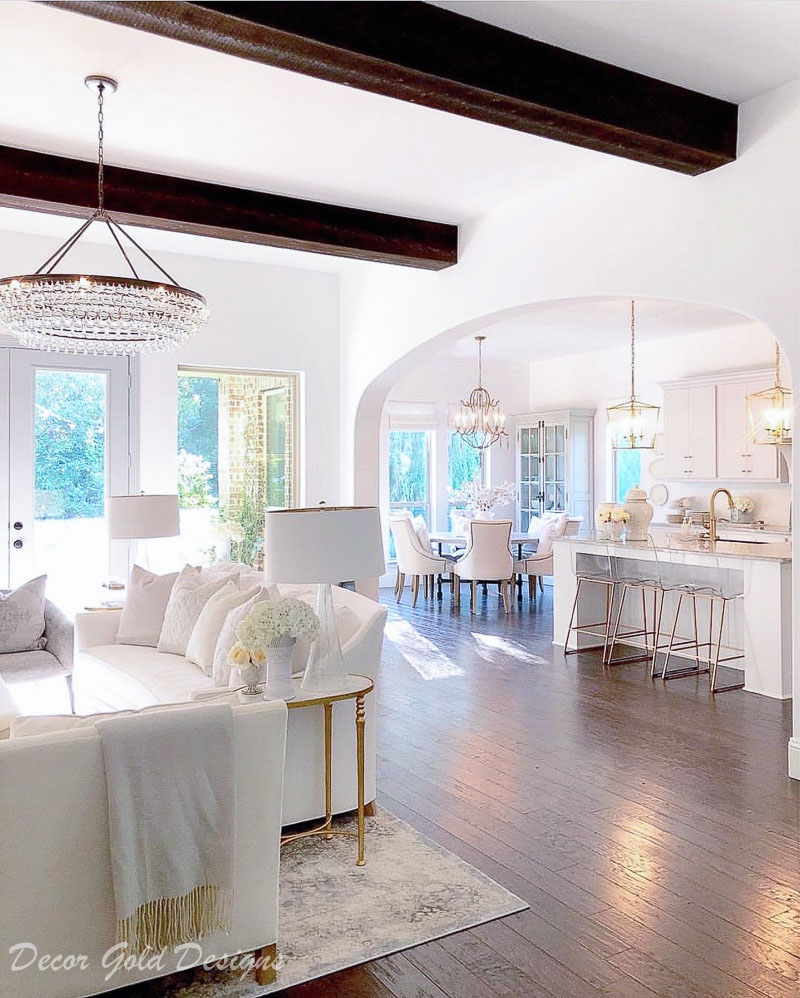 1.
Here it is! My top post of 2018! Our sleepy puppy, outdoor string lights, and my favorite cozy throw blanket…..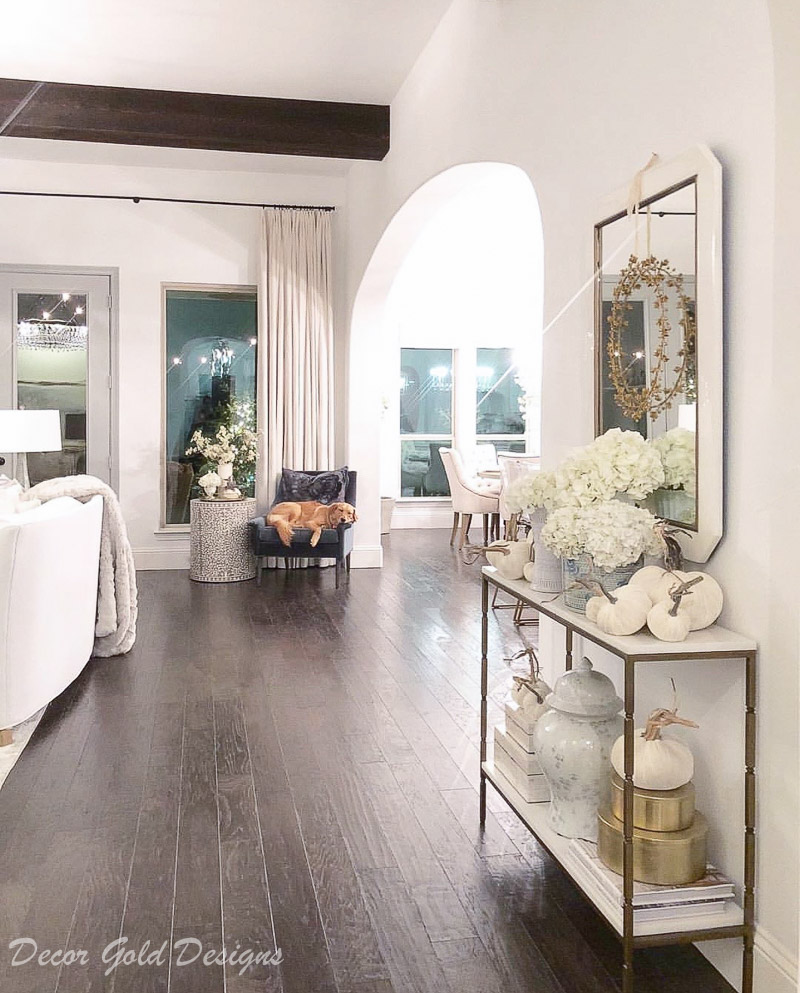 2019 will bring more room reveals, decorating ideas and tips, and much more. Stay connected so you won't miss out!
I hope you'll stay connected…..
Click on the Image to Subscribe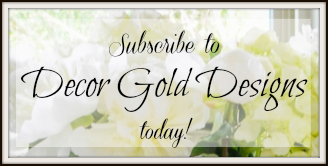 SOCIAL
Instagram | Pinterest | Facebook
Follow me on the LIKEtoKNOW.it app!