Looking back at my last summer home tour, I am shocked at how much our home has changed. Thrilled and shocked, I should say. Our home is whiter and brighter than ever and I think it is finally "wearing summer well."
Just a few changes can make your home feel more summery. This is your chance to be a little more daring with colors, add some brighter whites and natural elements. Summer decorating is easy and a great chance to have some extra fun.
Spending my youthful summer vacations water skiing on a favorite lake and more recently at the ocean, I am definitely a water person. Including some extra blue in my summer home decor seems very natural to me. I had fun experimenting with blue and bright pink this year. Can't wait to hear what you think!
*This post contains affiliate links. Disclosure here.
Entry
I always like to start at the front door with my decorating efforts. Your home will be more inviting if the entry sets the tone for the rest of your interior. More tips like this can be found in my post about creating an inviting home.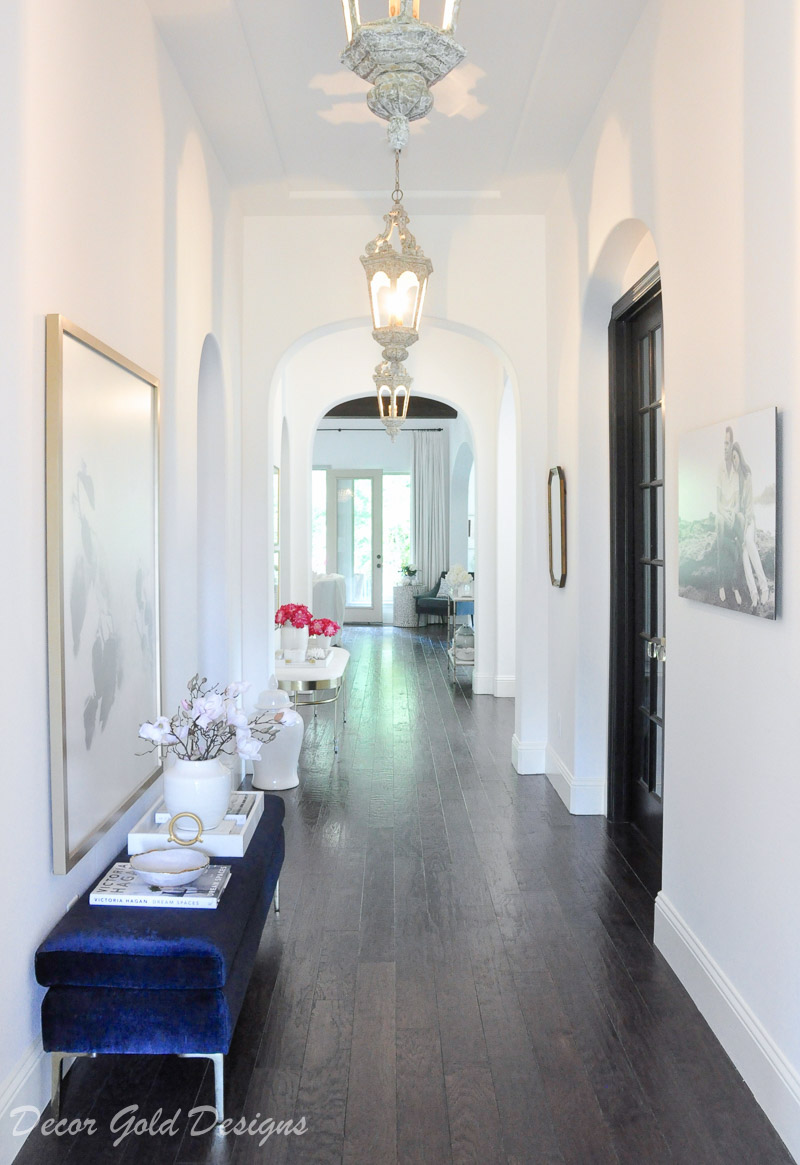 A pop of color and mostly white accessories will be repeated in all of the rooms I am sharing today. This favorite blue bench makes a pretty statement under our large framed art.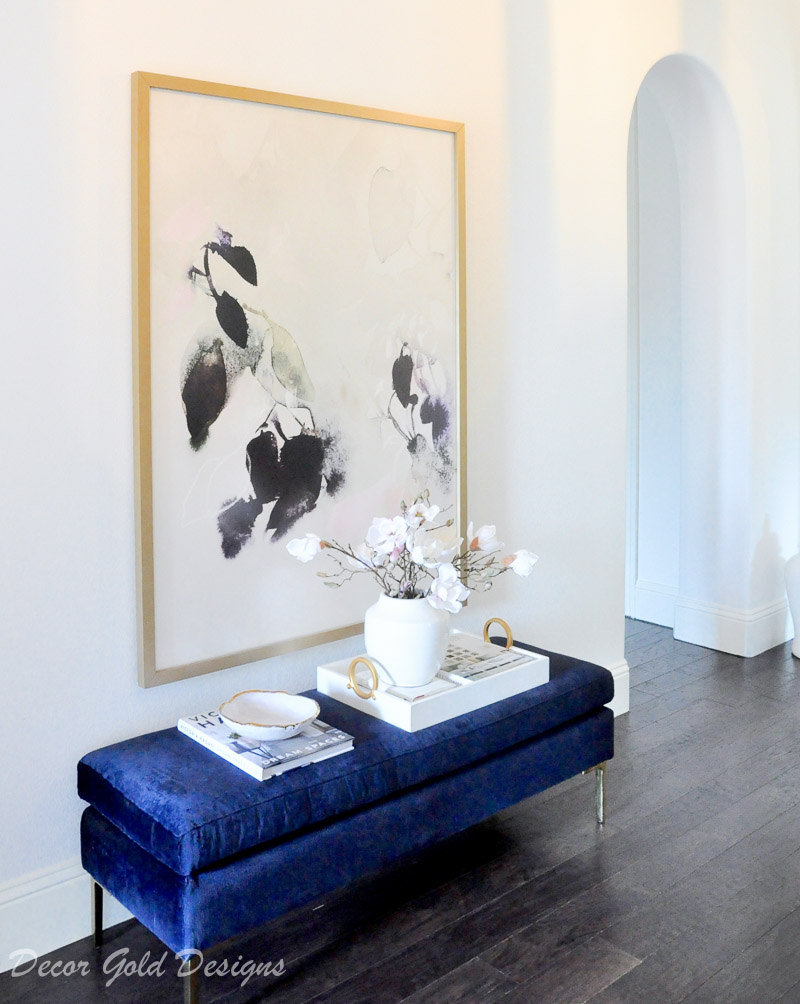 The second part of our entry got a little piece of coral and a few faux flowers in bright pink for summer.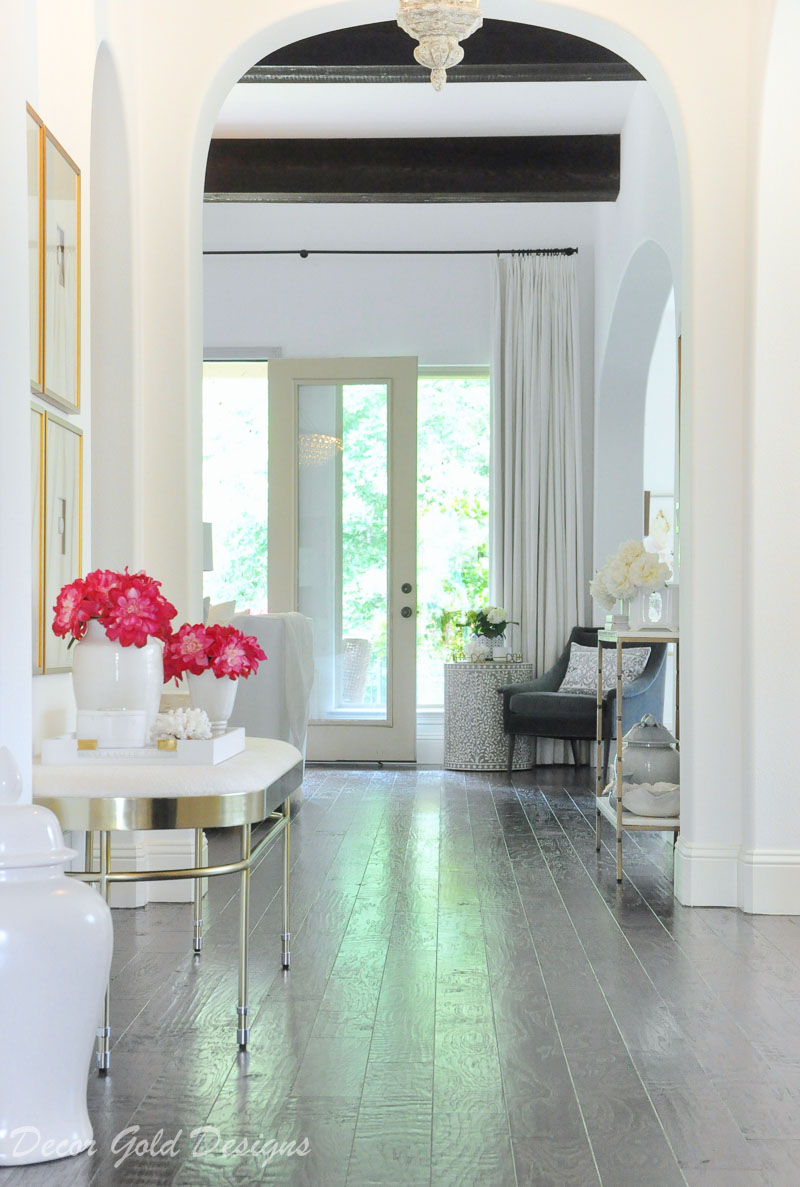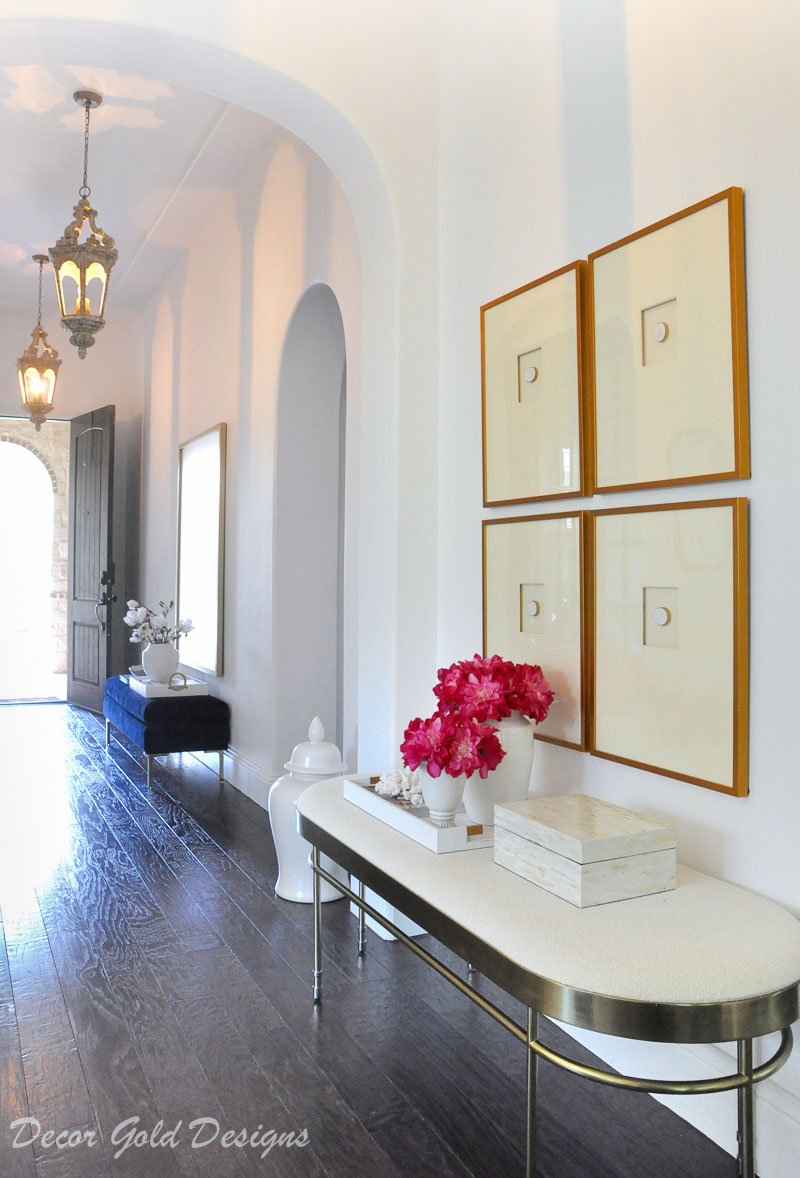 This third entry hall section is open to our living room. I kept it simple and bright.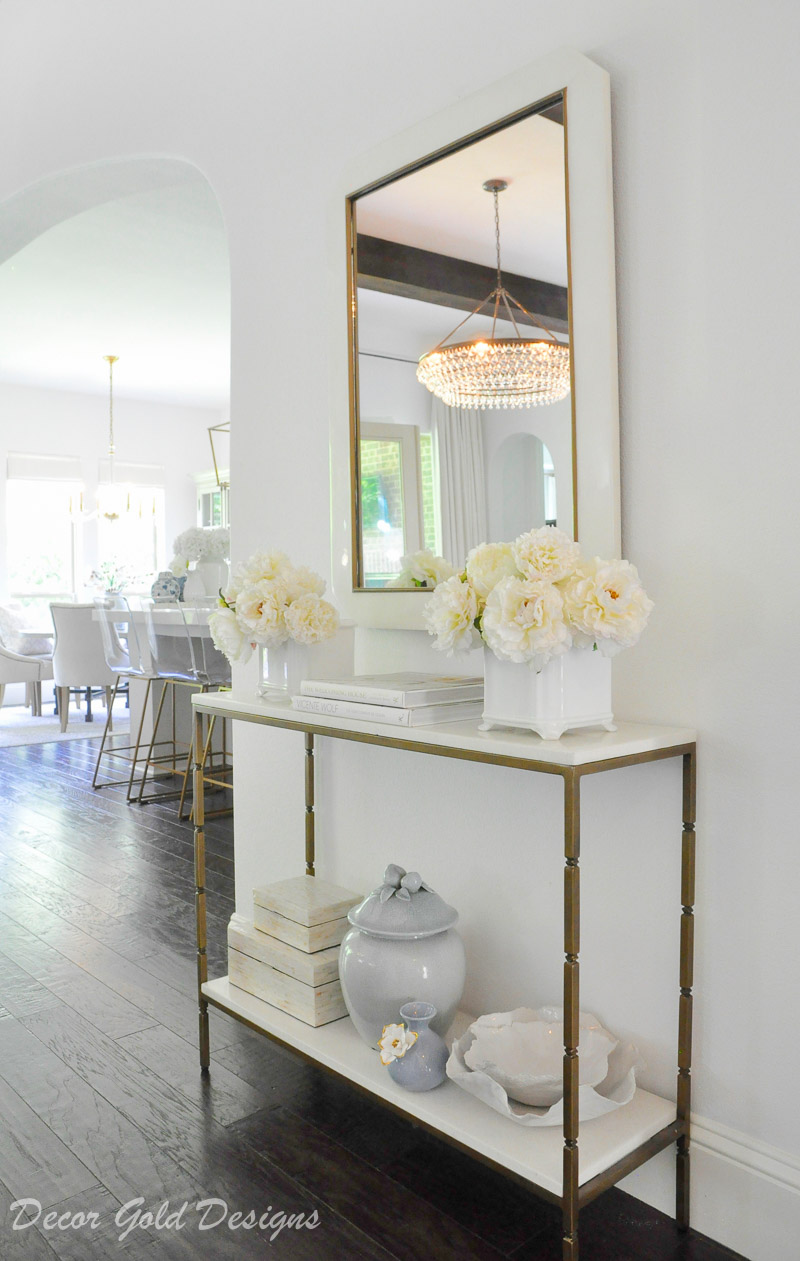 Living Room
You can see how sunny this space looks during the long summer days.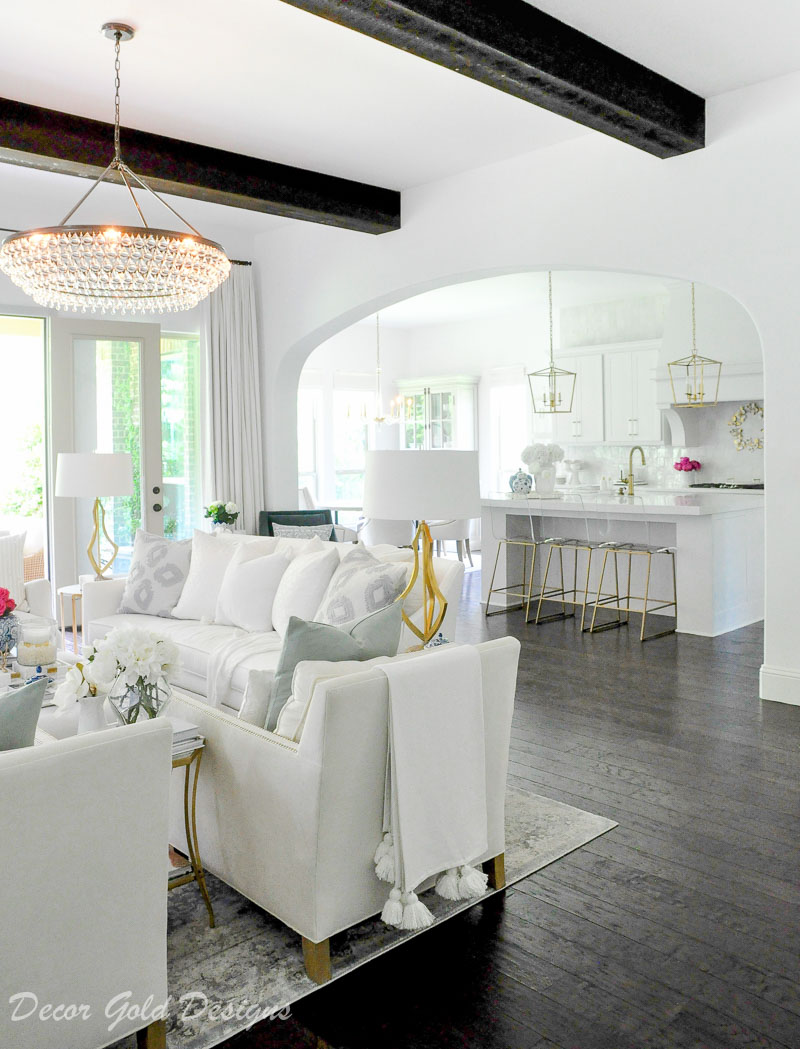 It is also open to our outdoor living area. I adore the few days that our french doors can be open before it gets too hot here in Houston!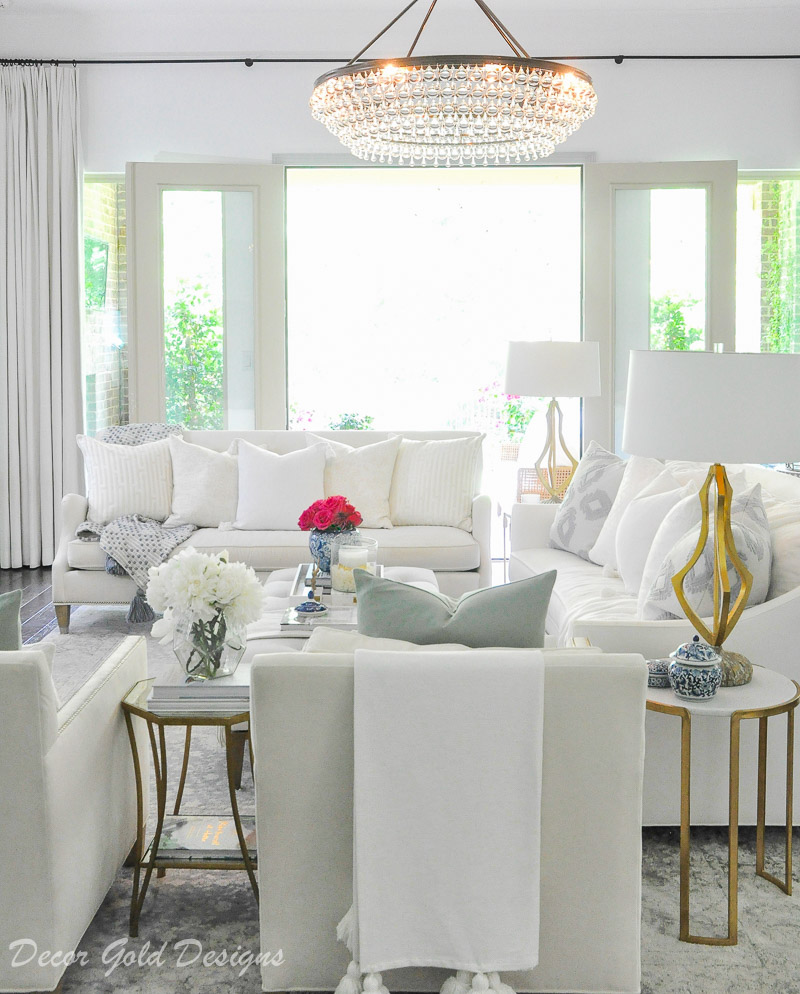 Bright blue with pink flowers continue the flow from space to space.
By the way, can you find Riley?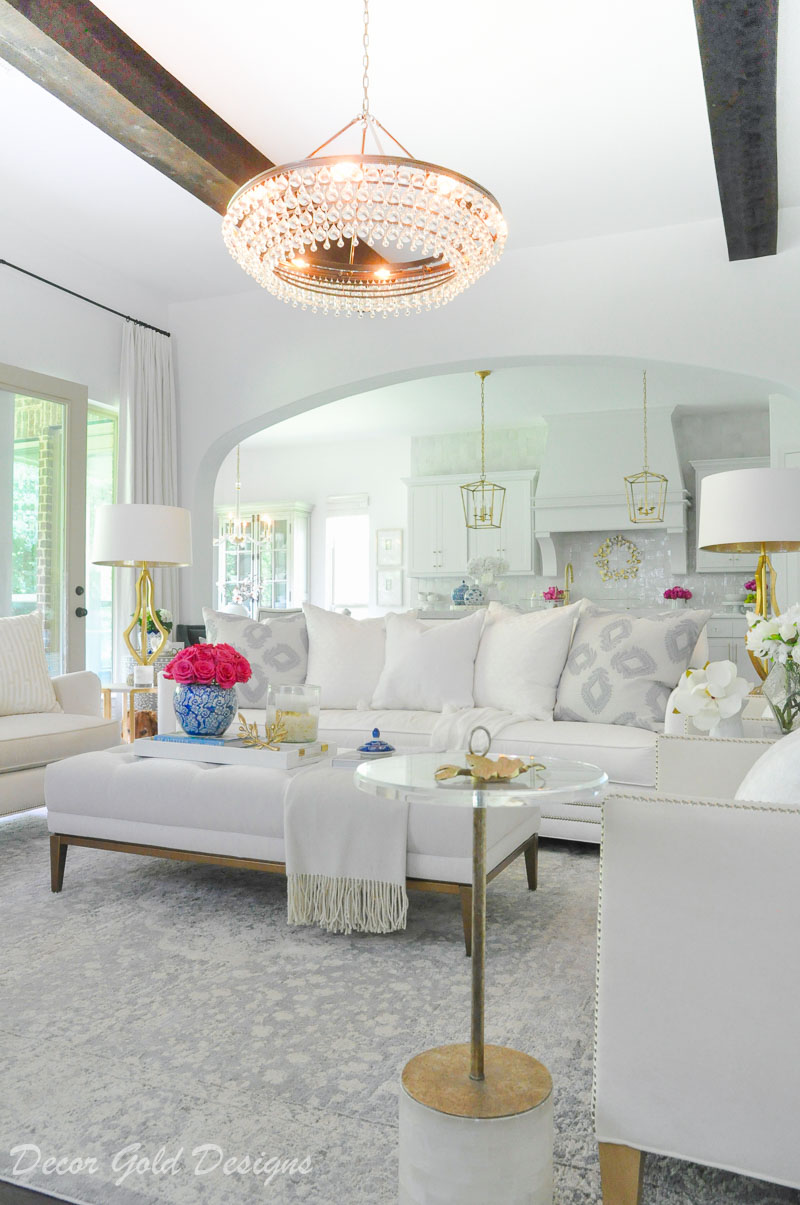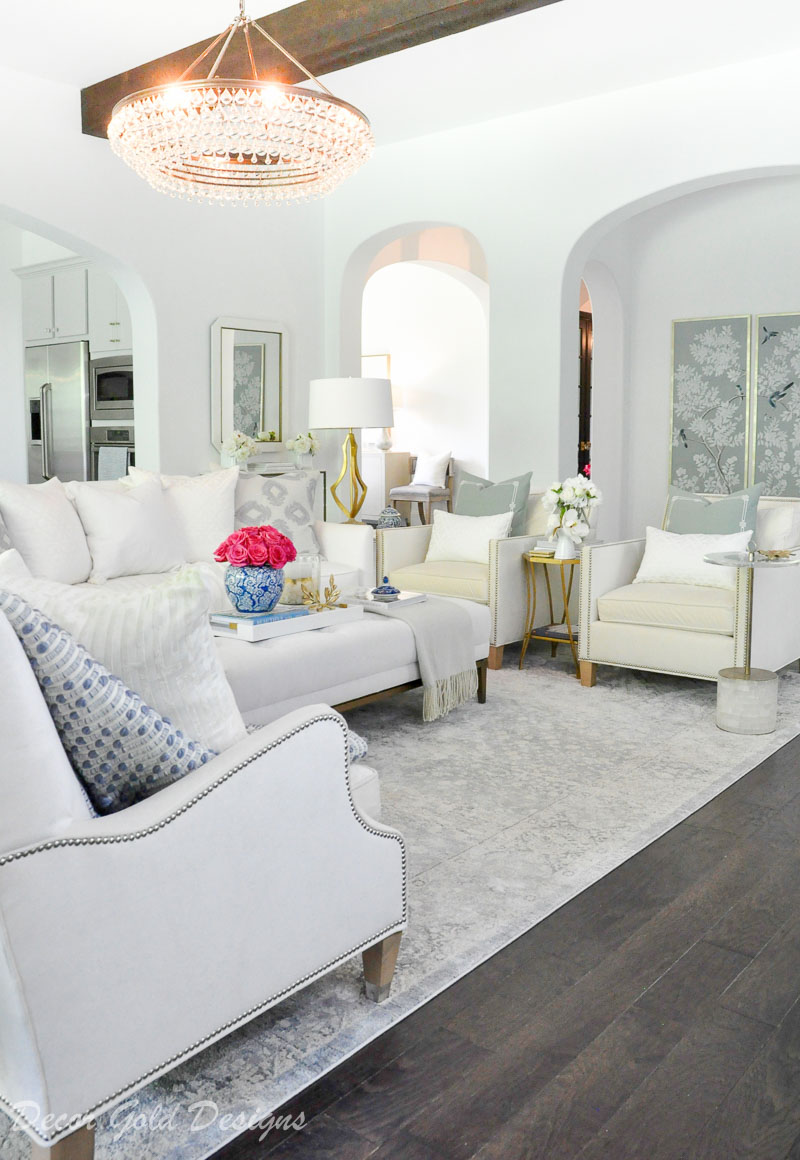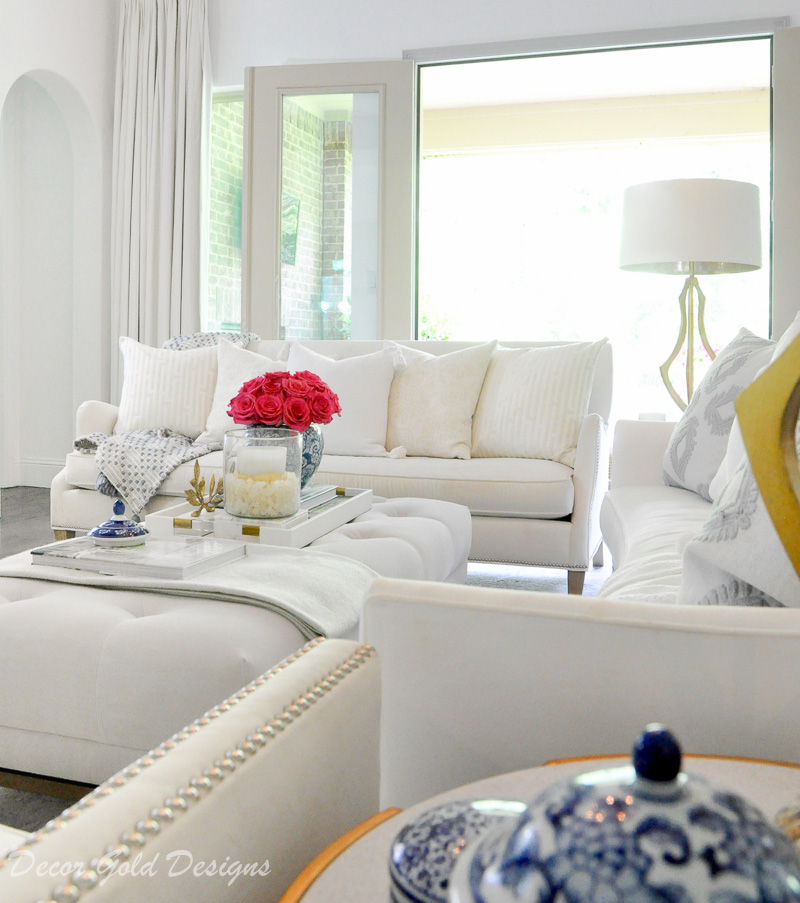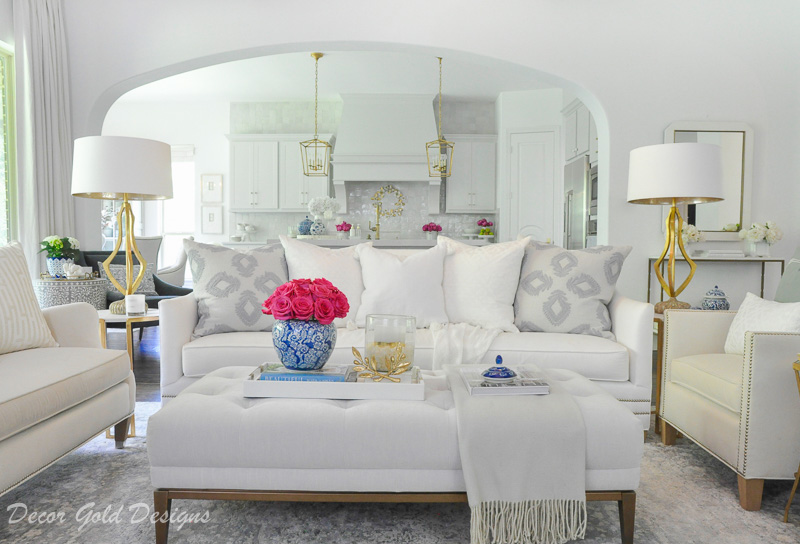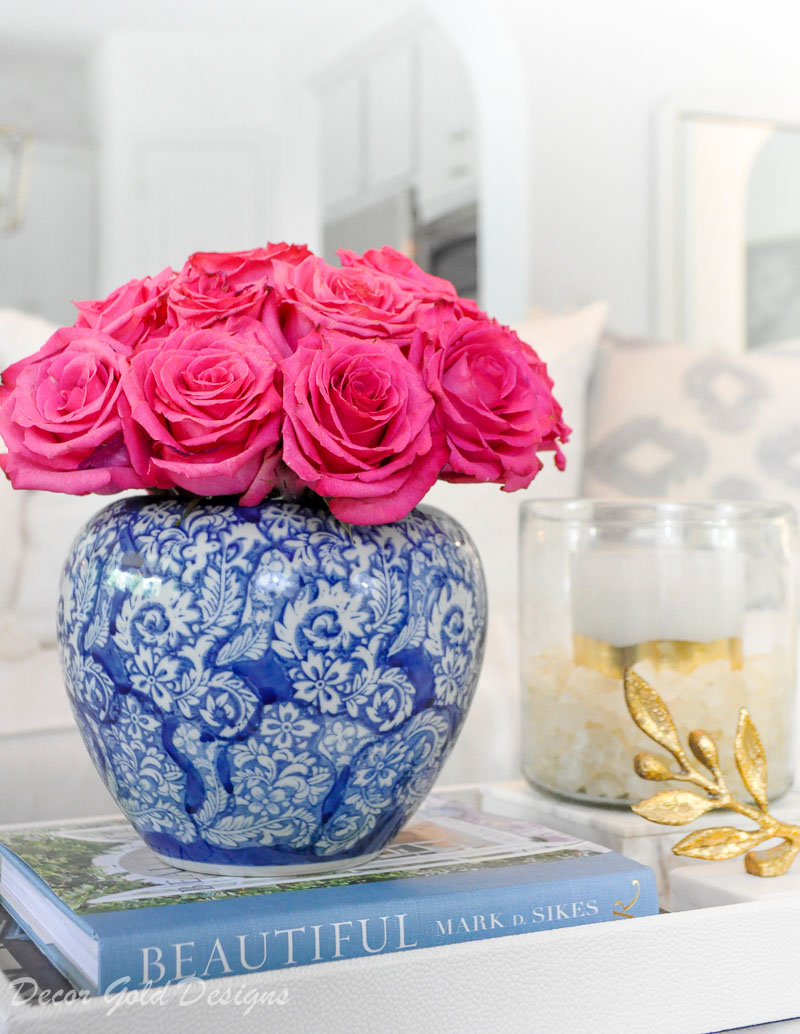 I added more coral to this little spot.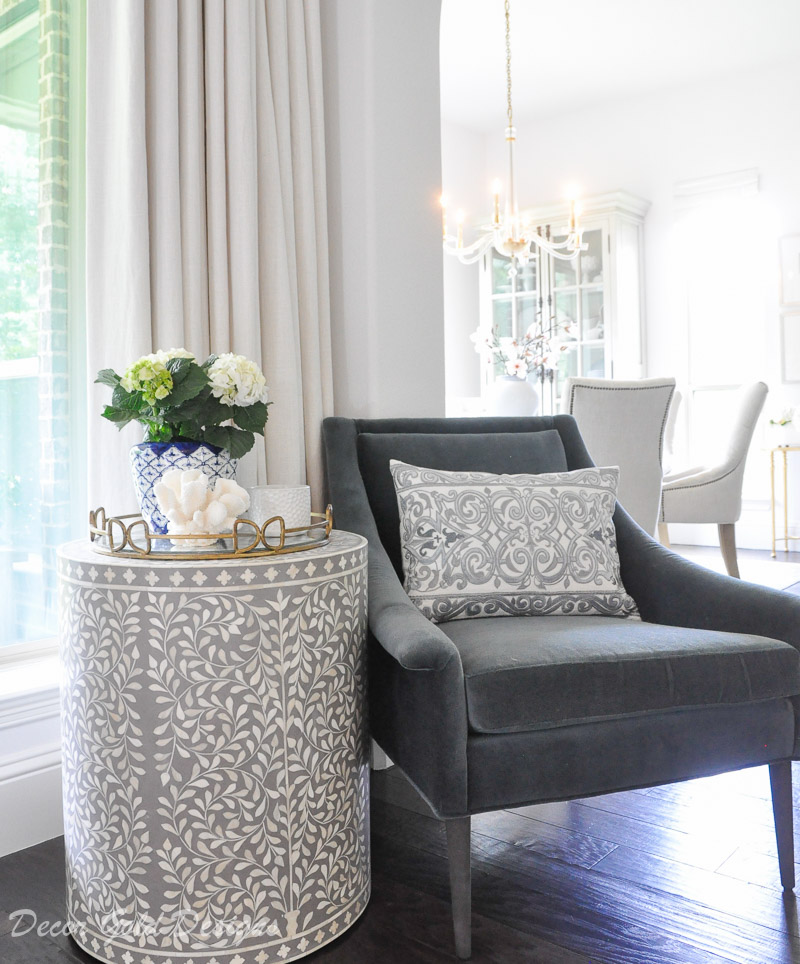 Kitchen
One of the biggest changes since last summer was our kitchen becoming white. I love how fresh and pretty it looks with summer accessories and flowers.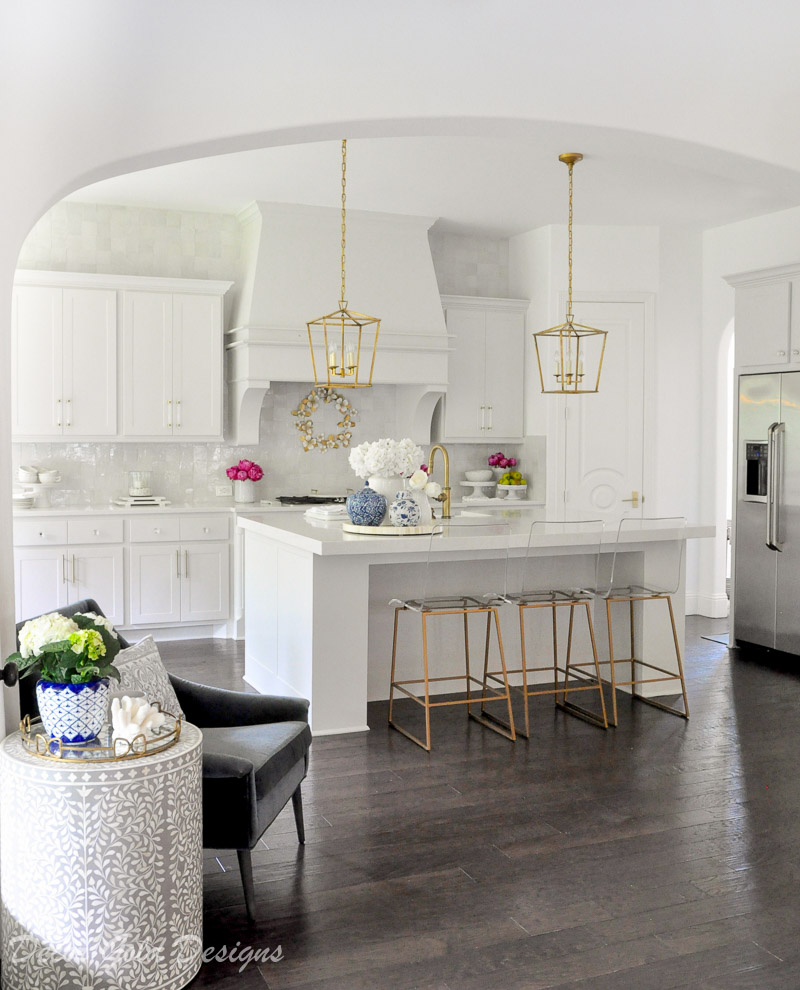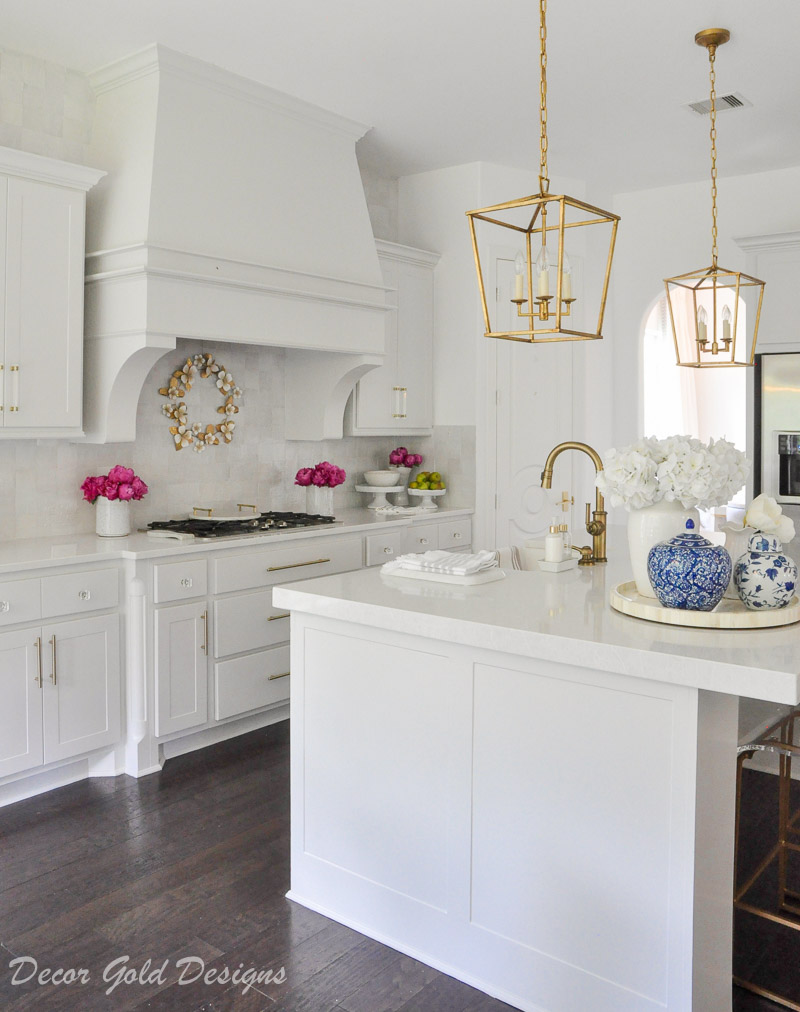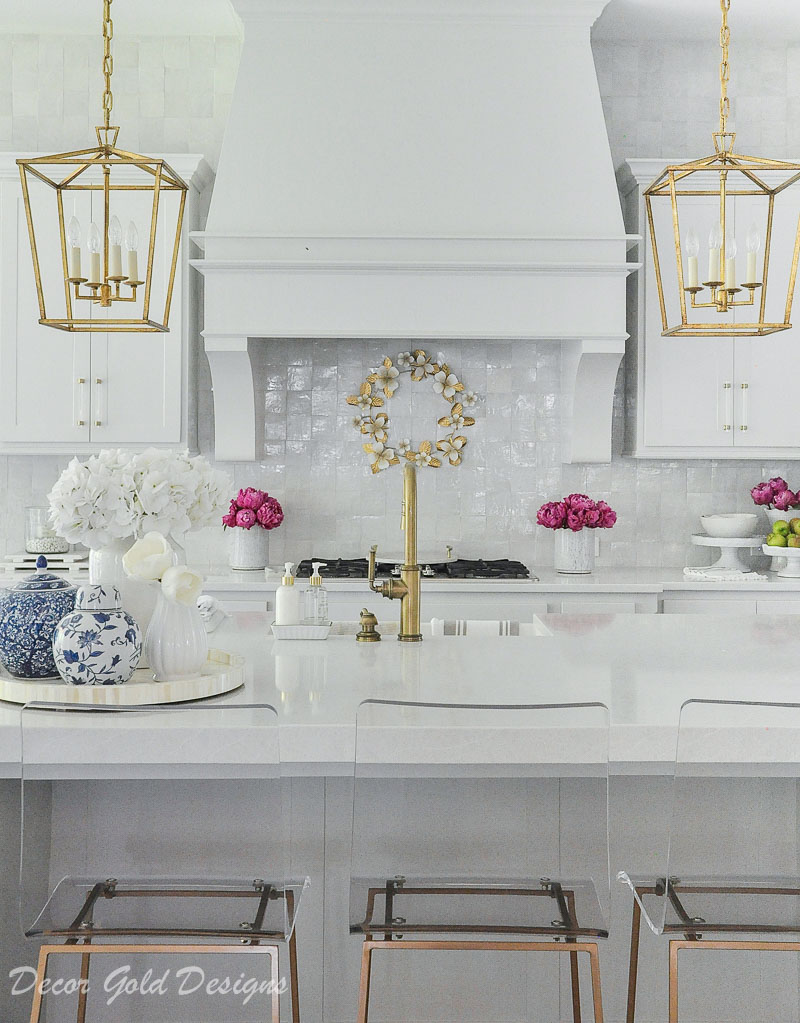 Mixing faux and real flowers is a common theme around here. The hydrangeas are faux, but I clipped a couple of fragrant magnolias from our tree to go with them.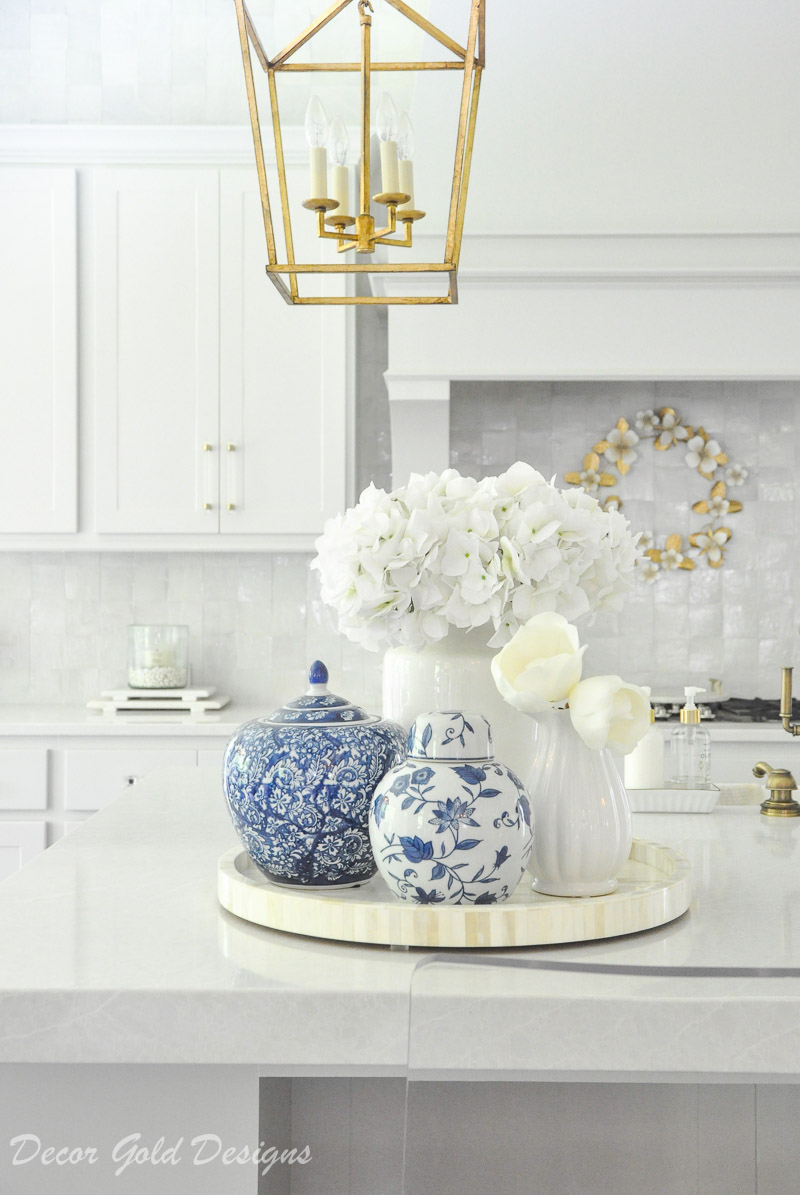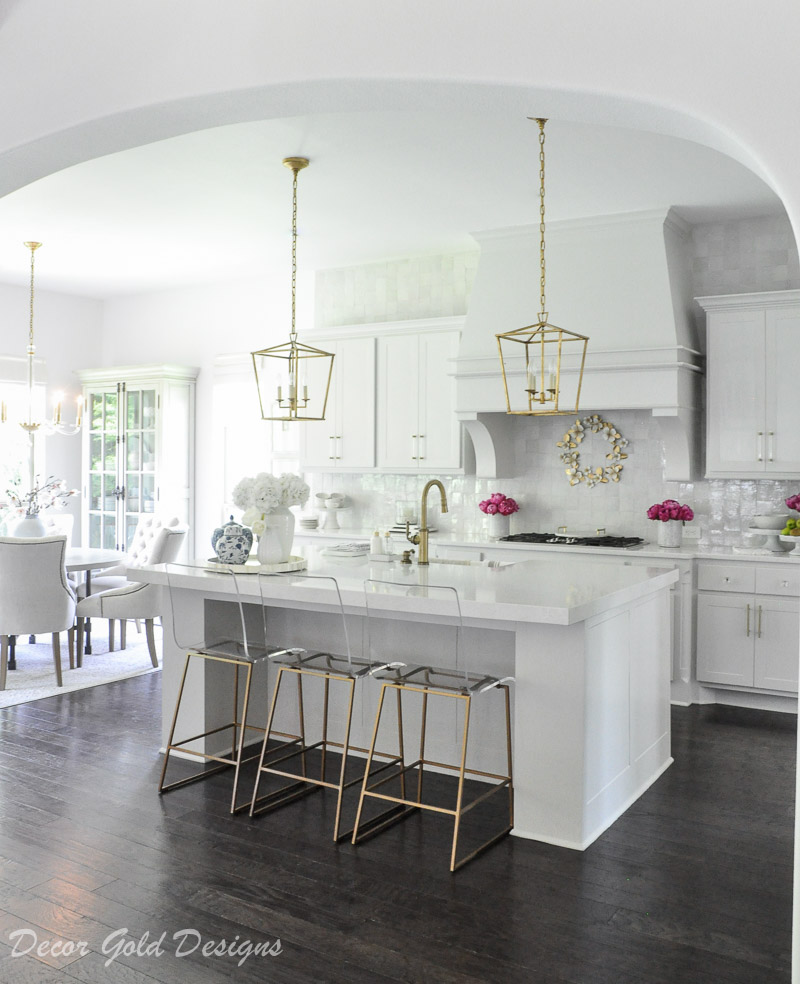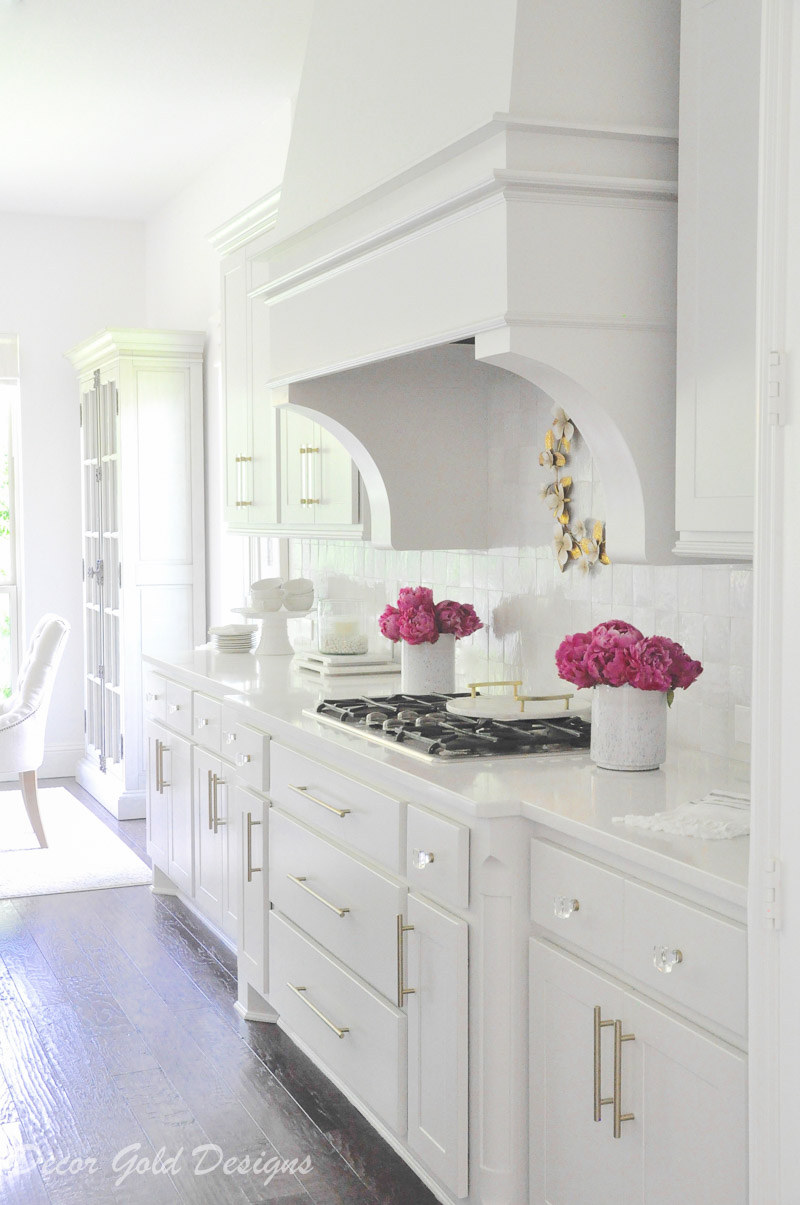 Peonies are my love language! These were placed in matching vessels that are actually utensil holders. Aren't they pretty?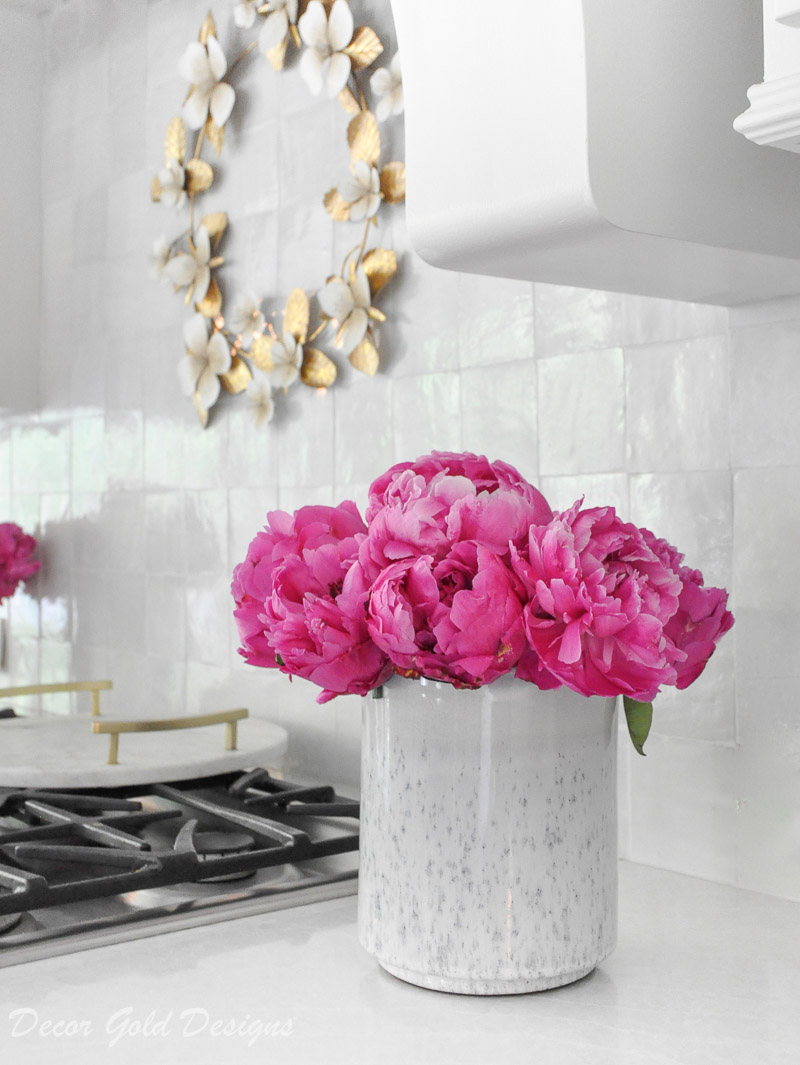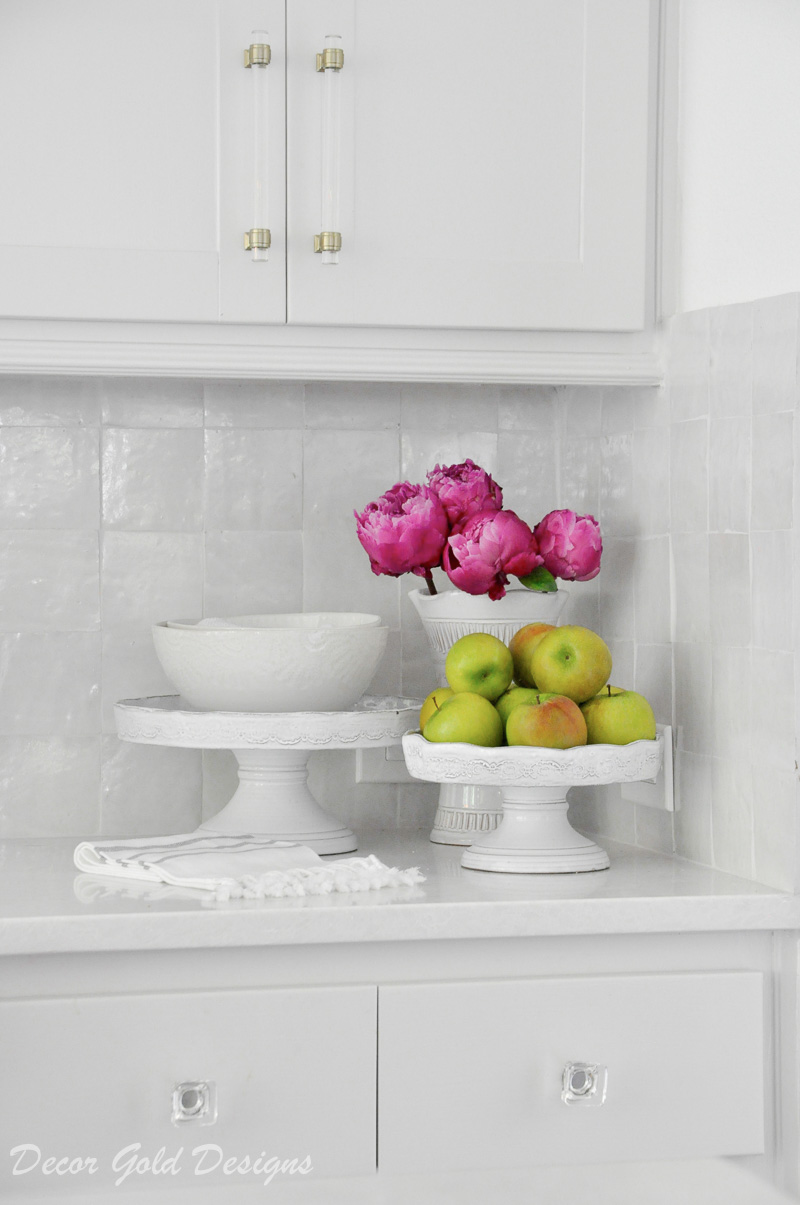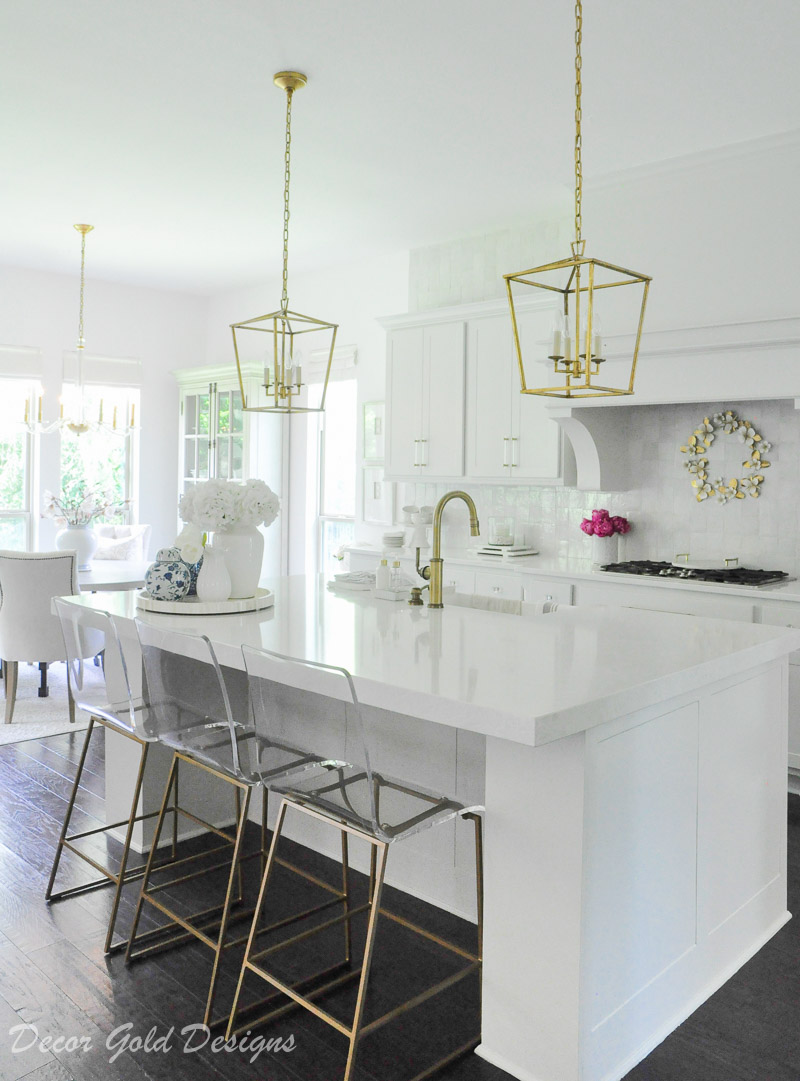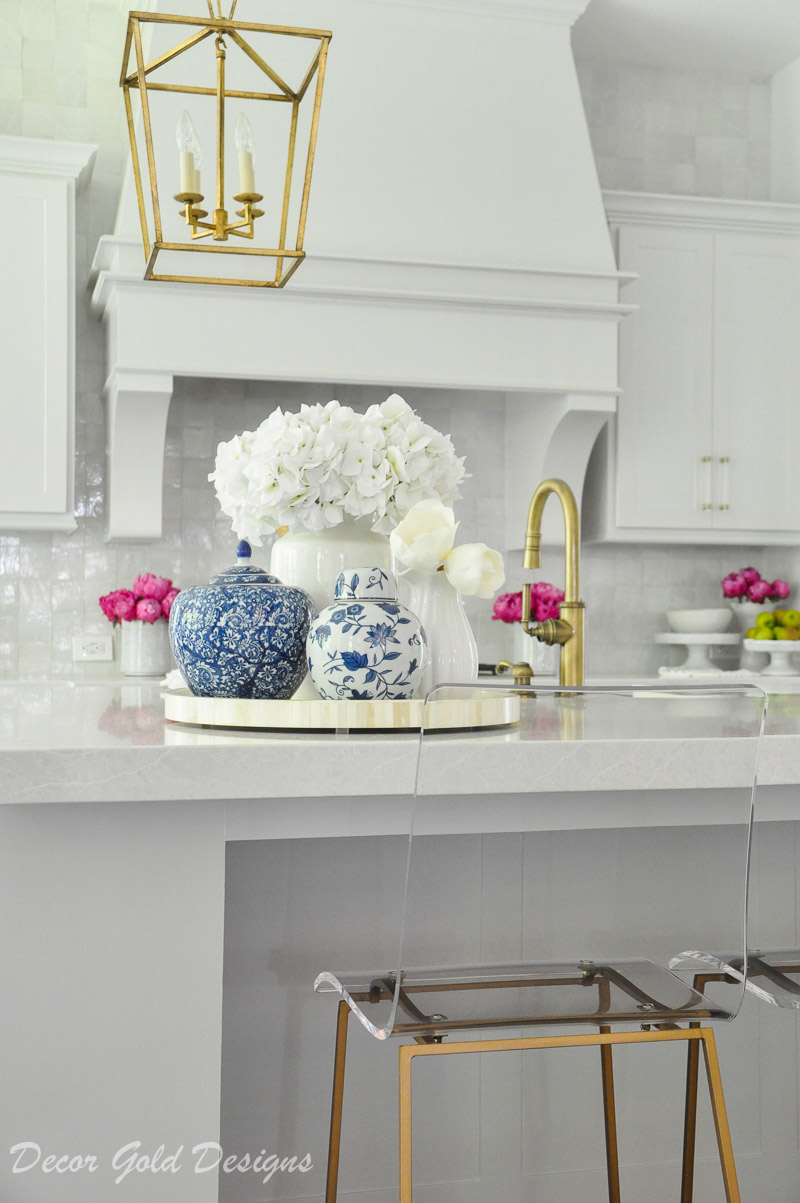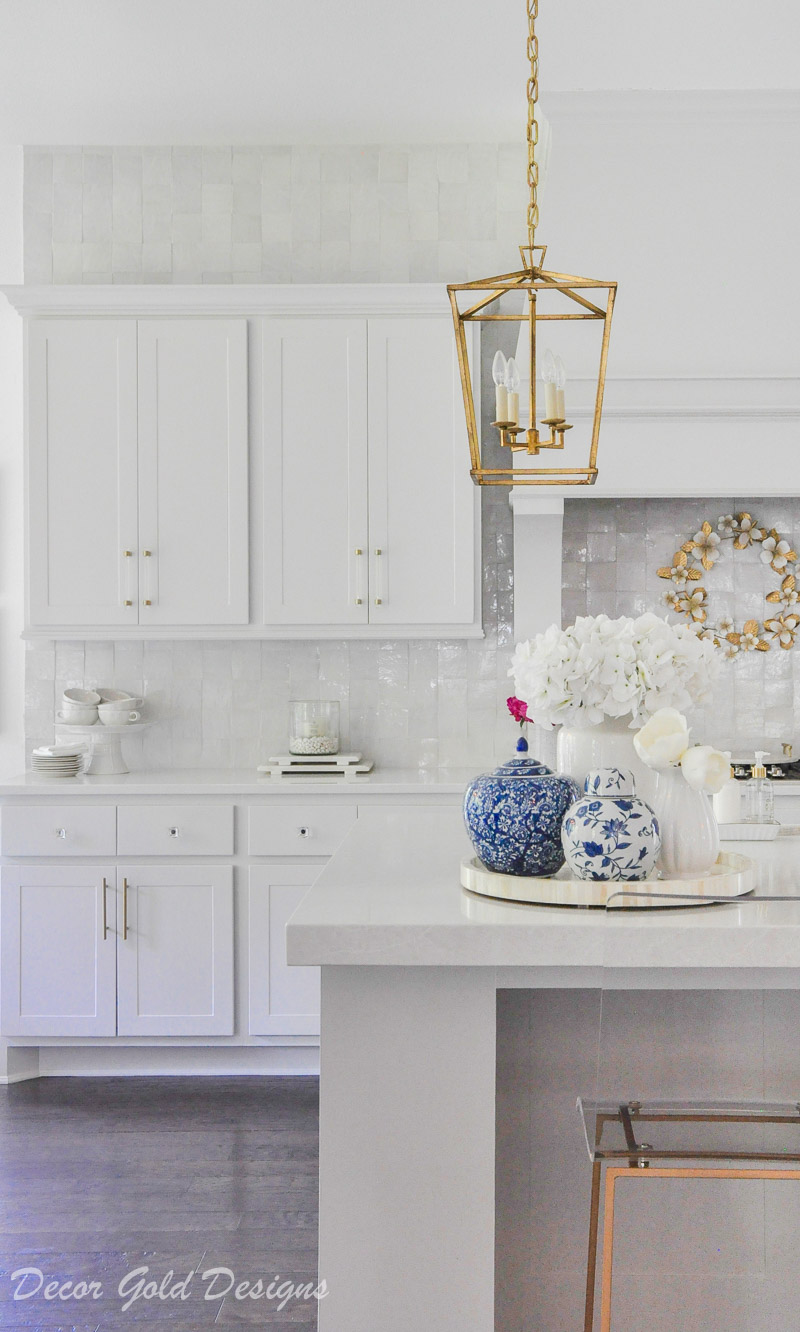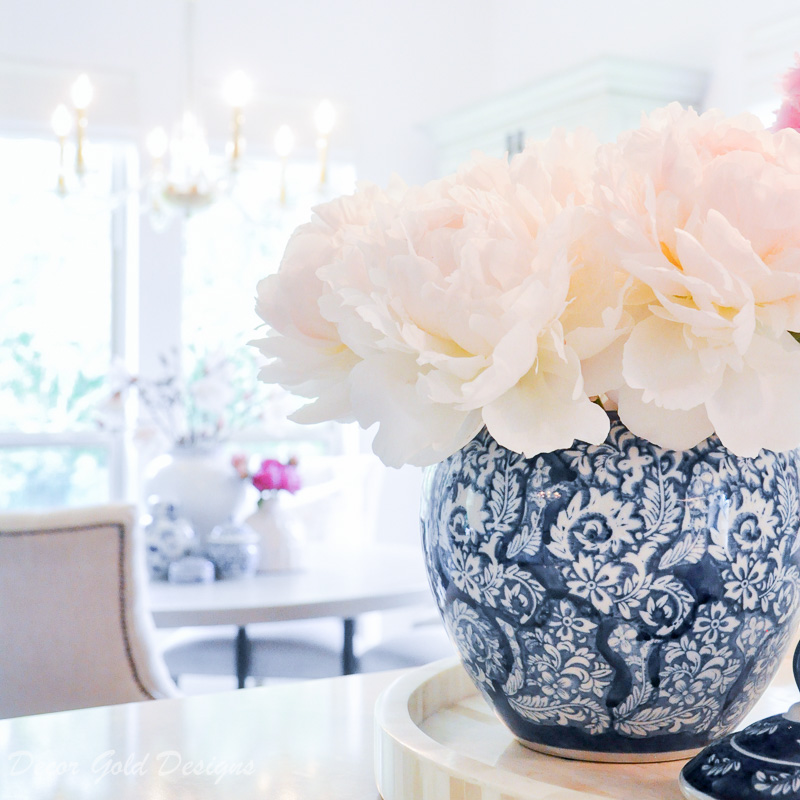 Breakfast Nook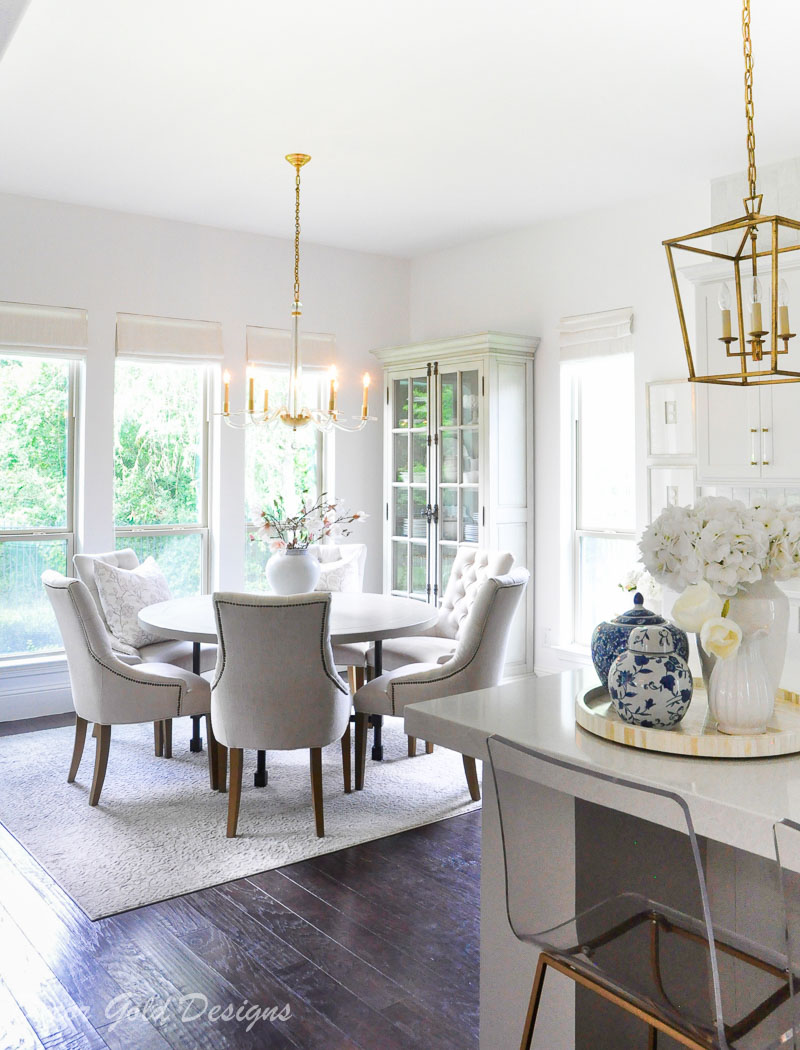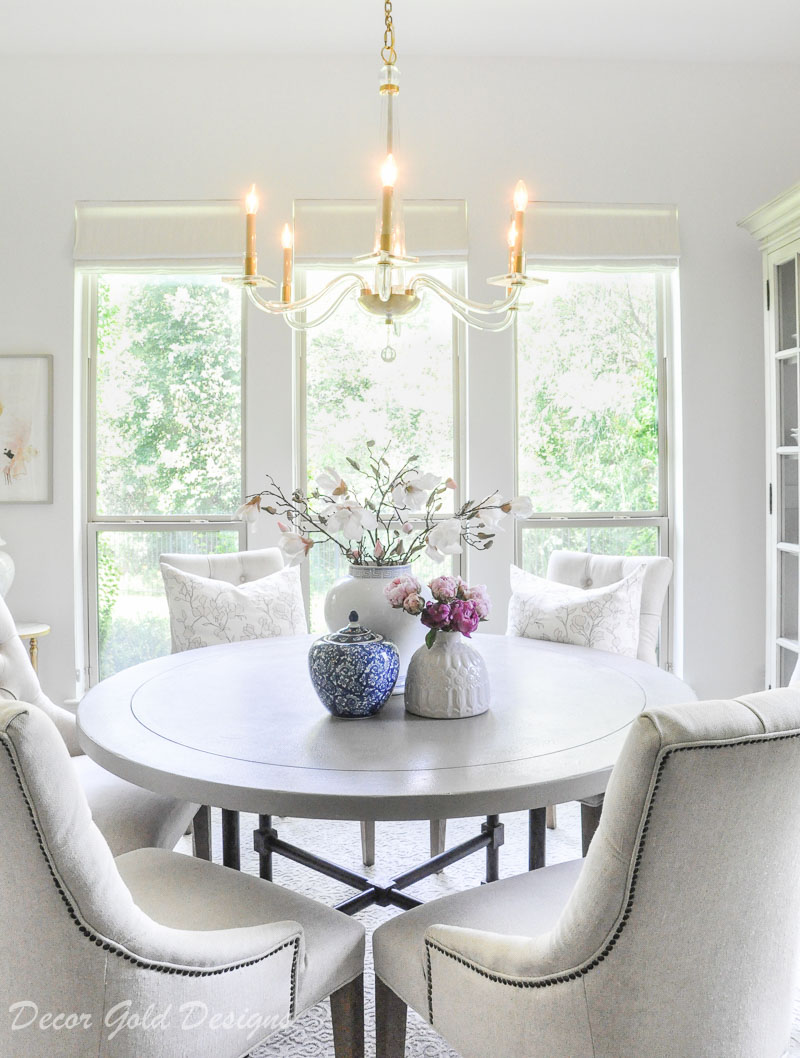 Real flowers help my faux branches appear more real and natural. Additional faux flower tips can be found in this post.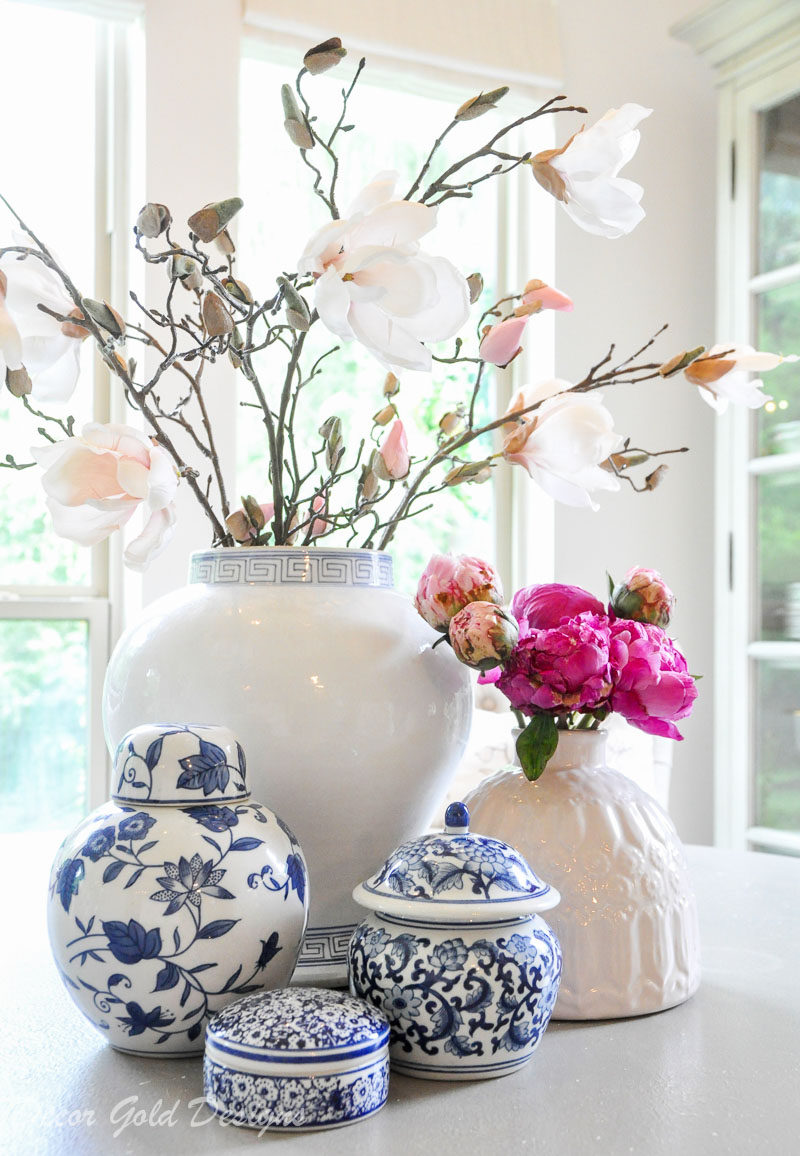 A real flower tip that I learned at Trader Joe's….massage your peonies when they are closed. This should give them a better chance of opening up.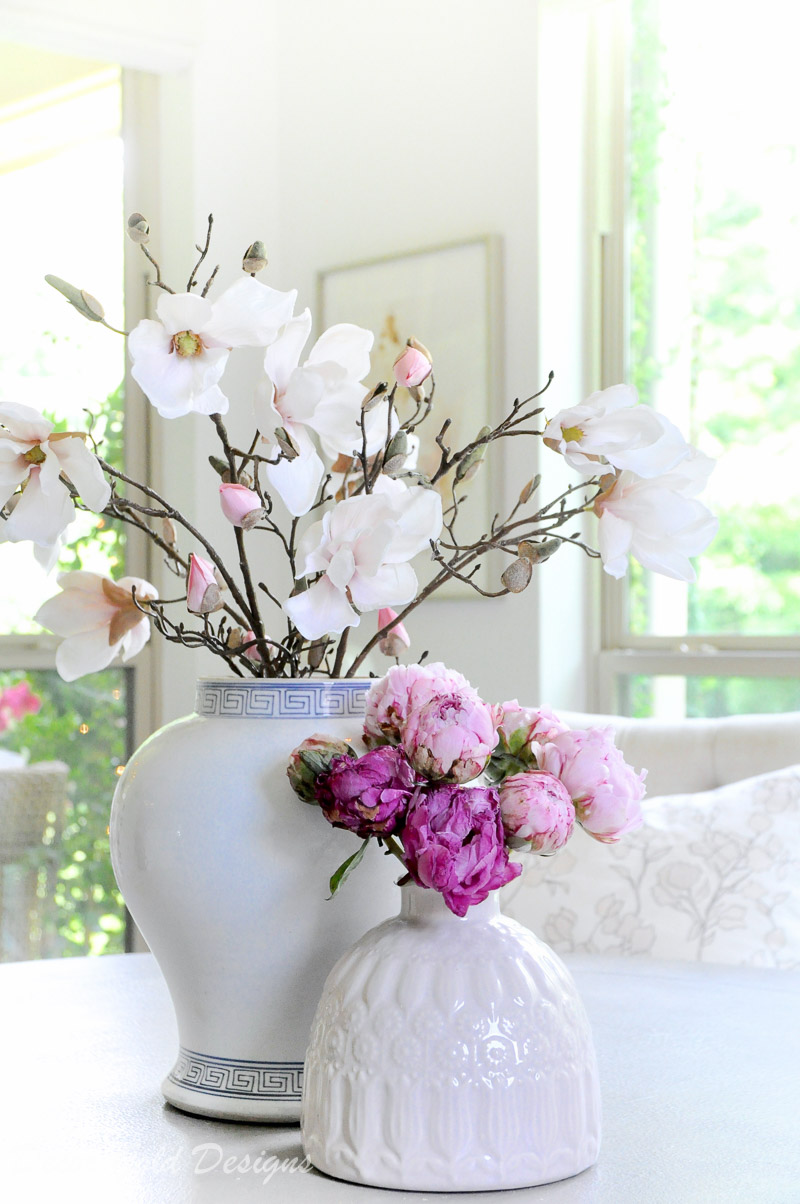 Patio
Beyond our breakfast nook is our covered patio. There are also doors in our living room that lead to this space. Filling the space with comfortable furnishings and pillows helps it flow with adjoining rooms. Lots of pink flowering plants help too!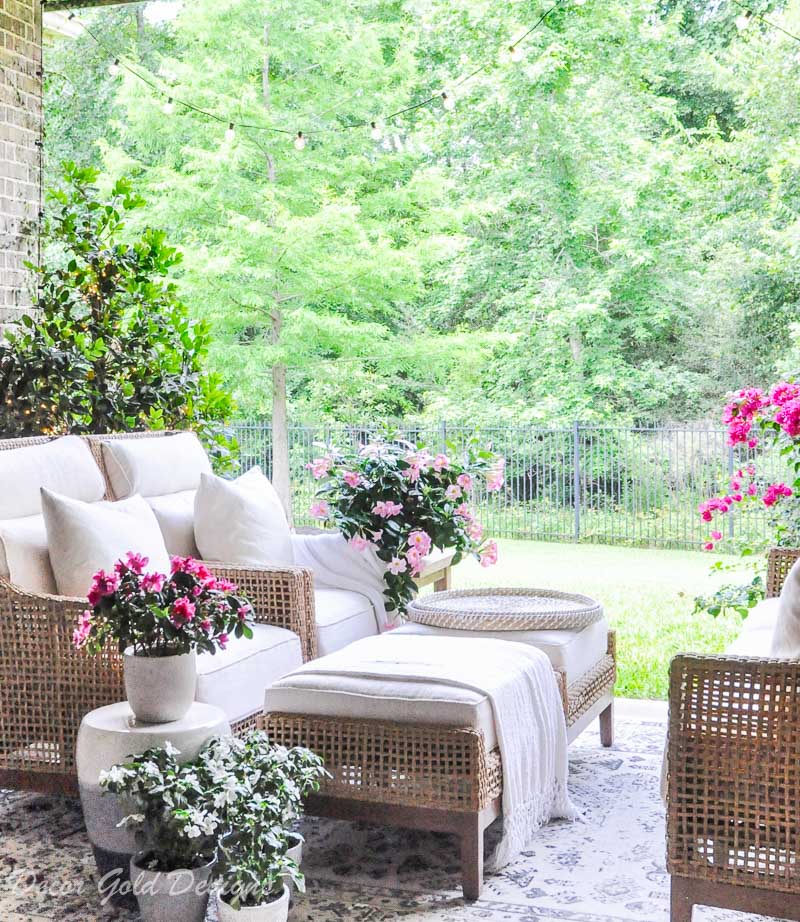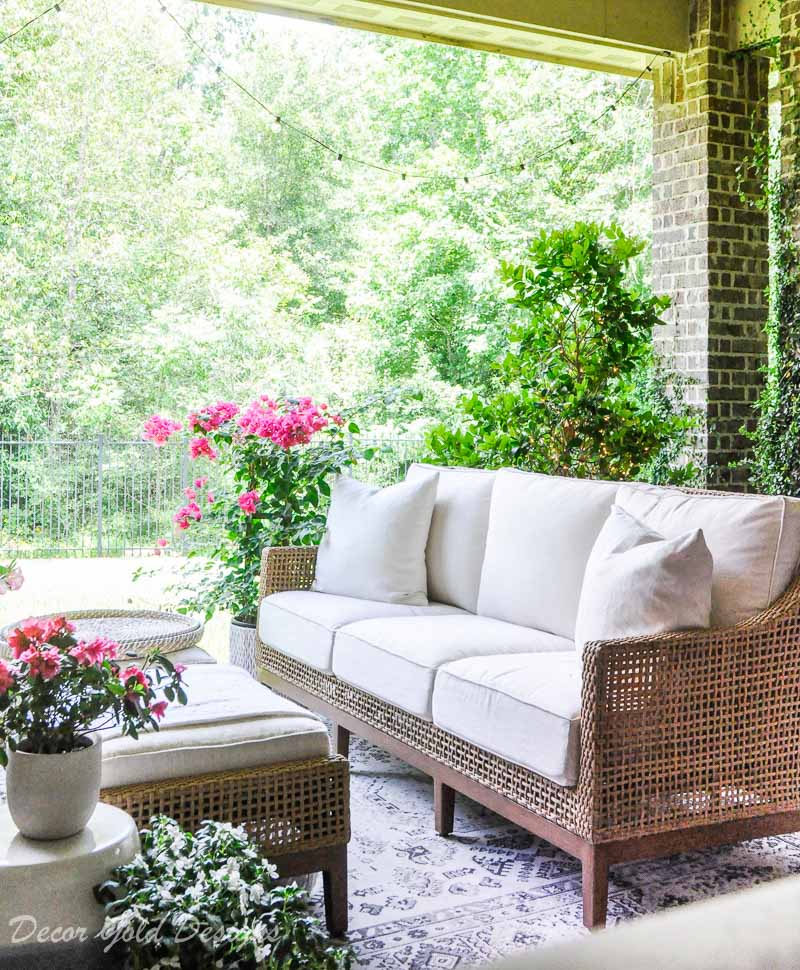 You can see much more of our outdoor living space in our recent update reveal!


I hope you'll stay connected…..
Click on the Image to Subscribe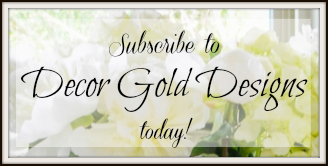 SOCIAL
Instagram | Pinterest | Facebook
Follow me on the LIKEtoKNOW.it app!