It's been four years since we moved into our home. Over the years, we have updated several rooms. However, there is one room that has changed the least during this time. It is our dining room. Well, that changed as I recently completed an update that should have happened long ago.
Tony and I began talking about this update months ago and decided to start with an update to the space where the Habersham hutch lived. This was the muted black piece I've had for many years. (You can see it here). When I found it, the hutch was bright yellow.  And it would remain that color while it sat in my garage. At the time, I had a decorative painting business and there was rarely time to paint for myself. But, I finally found the time and I painted it a dark charcoal. I then coated it with wax to get the look that it had while it lived in my dining room.
It was certainly an improvement over the previous bright yellow finish, but I never loved it. So, recently we decided to sell it. As soon as we took it out of the room, it was much brighter and I knew we made the right decision.
*This post contains affiliate links.
I found a gorgeous sideboard by Aidan Gray to make up for the storage space I lost when we sold the hutch. This piece that I selected is no longer available, but you can find other beautiful sideboards by Aidan Gray here.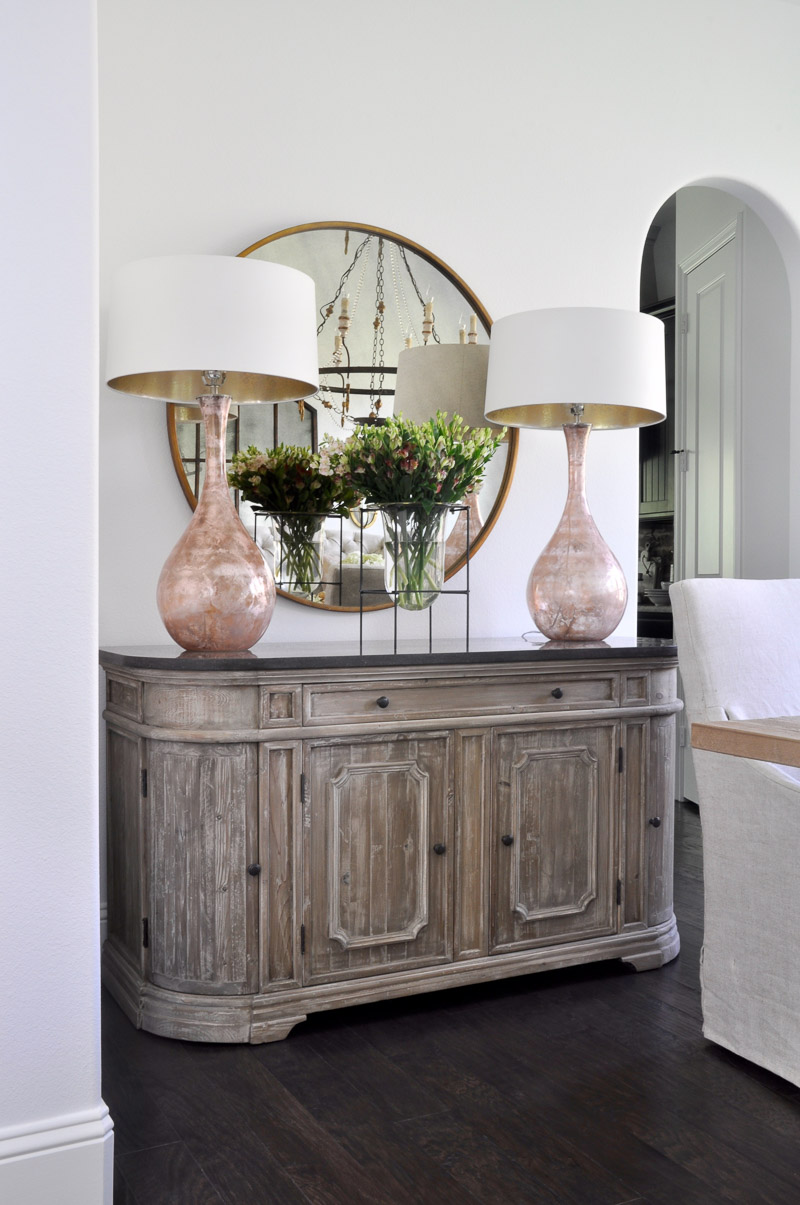 You can see the finish and the details here. I love the look and in classic Aidan Gray style, it's very well made.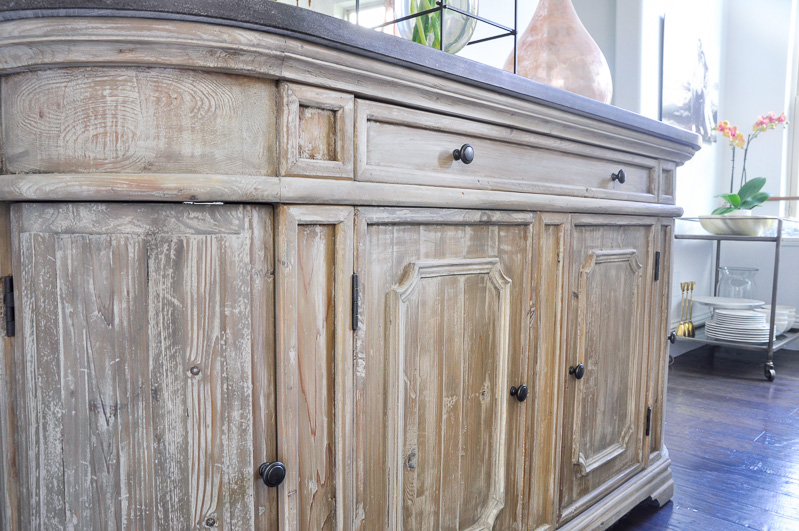 I love the fact that it has a large surface. We will definitely enjoy this during holidays and I can hardly wait to begin decorating it! For now, it's the perfect spot for fresh flowers.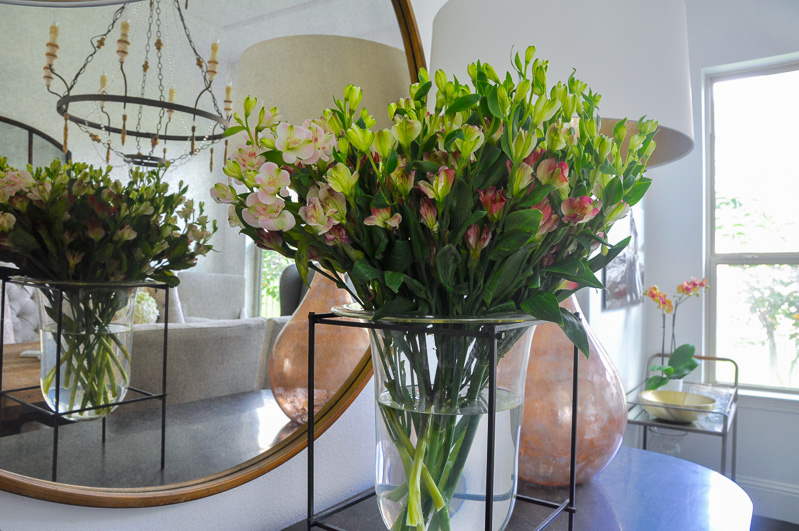 We also added these beautiful copper-pink lamps by Aidan Gray. They provide a wonderful pop of color to the room. And to increase light, we hung a new round mirror, which is a larger version of the mirror from my guest room that many of you loved so much.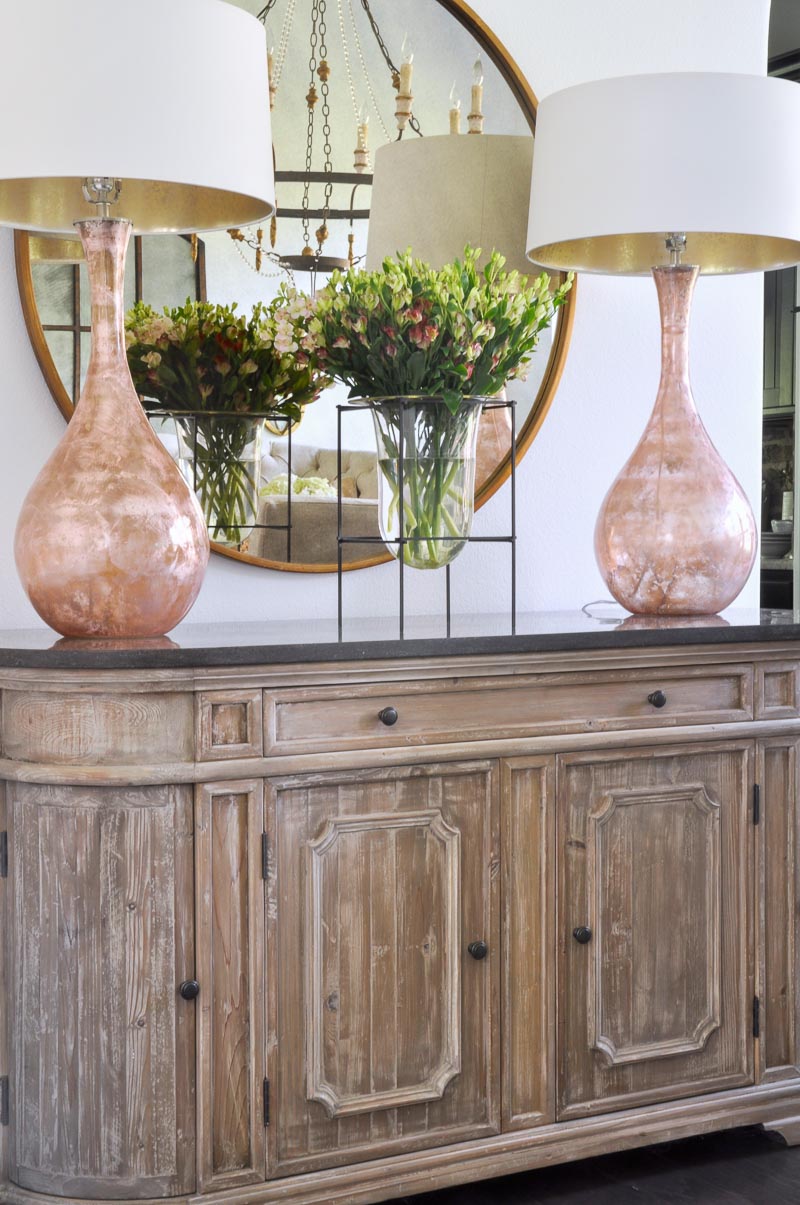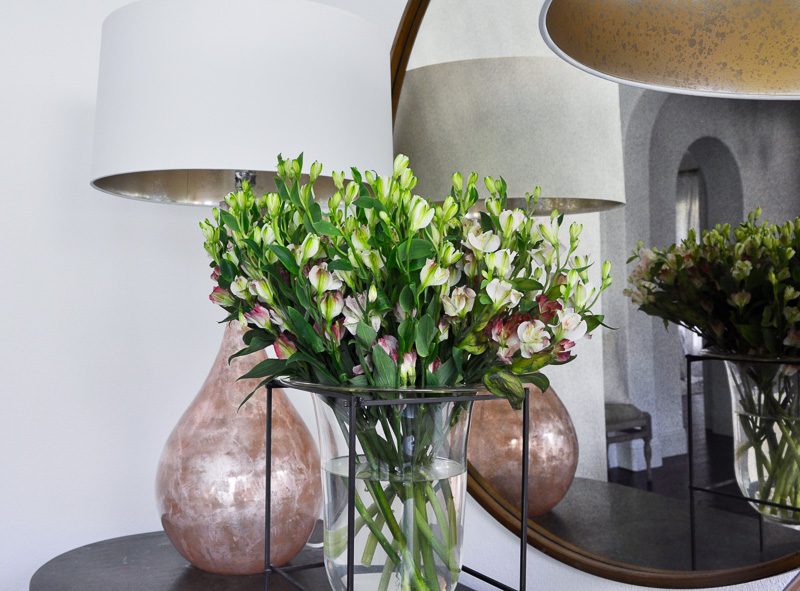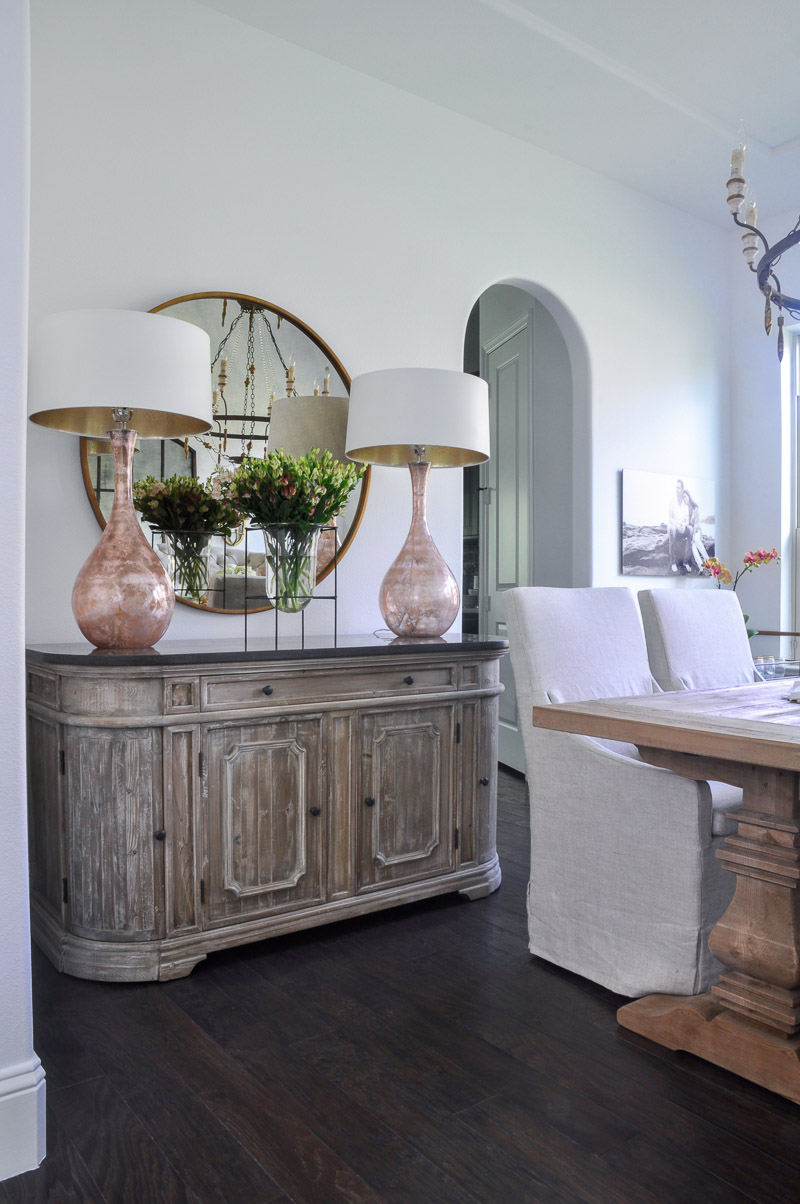 In order to bring the new color into the rest of the room, I included some pillows in a similar color. They are my current favorites!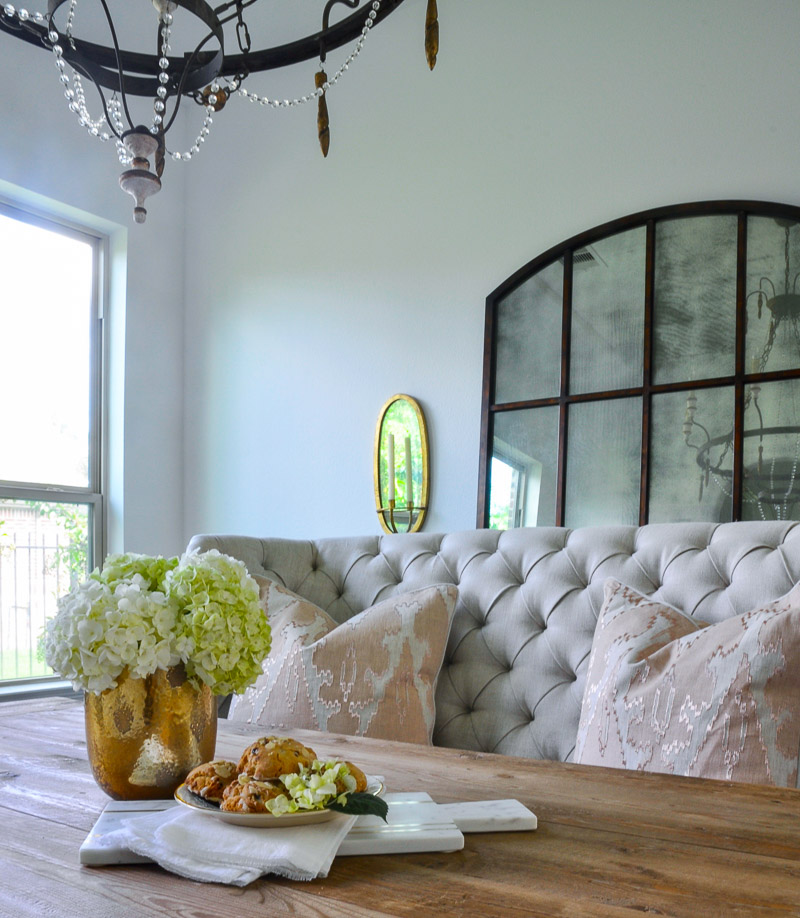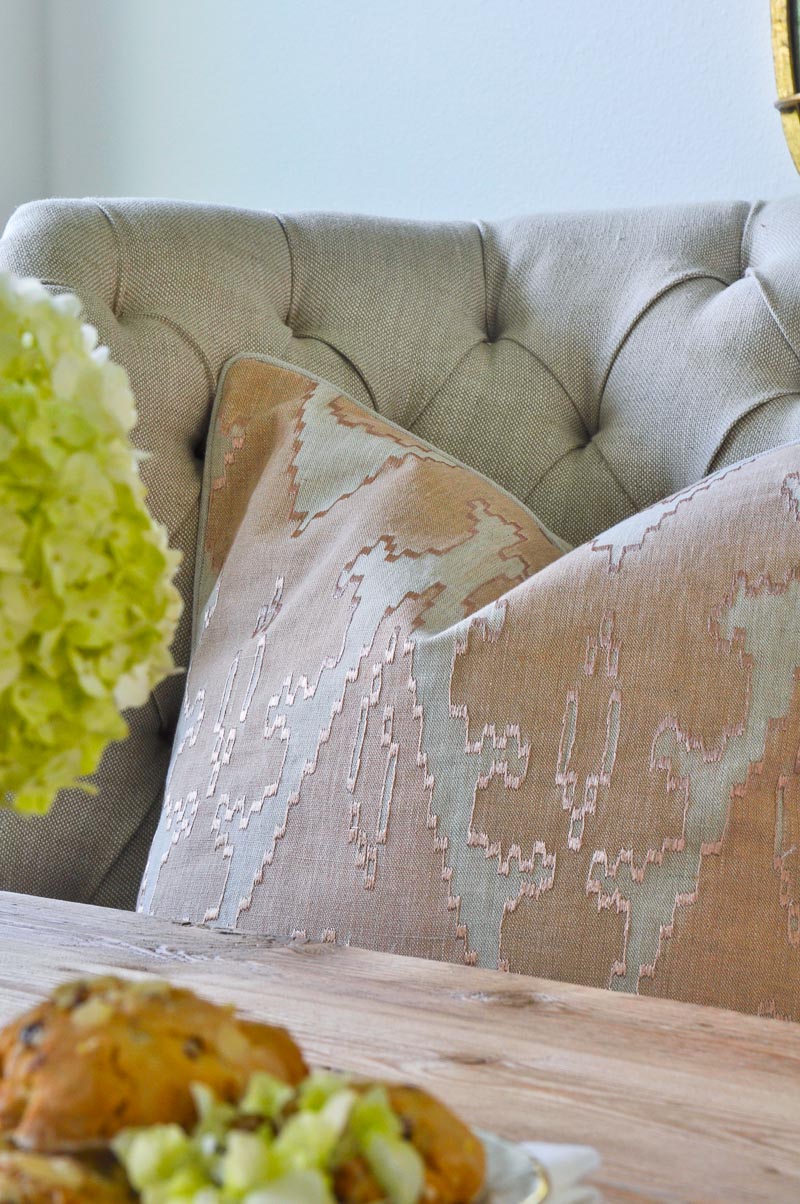 I also bought this beautiful vase which I placed on the nesting tables.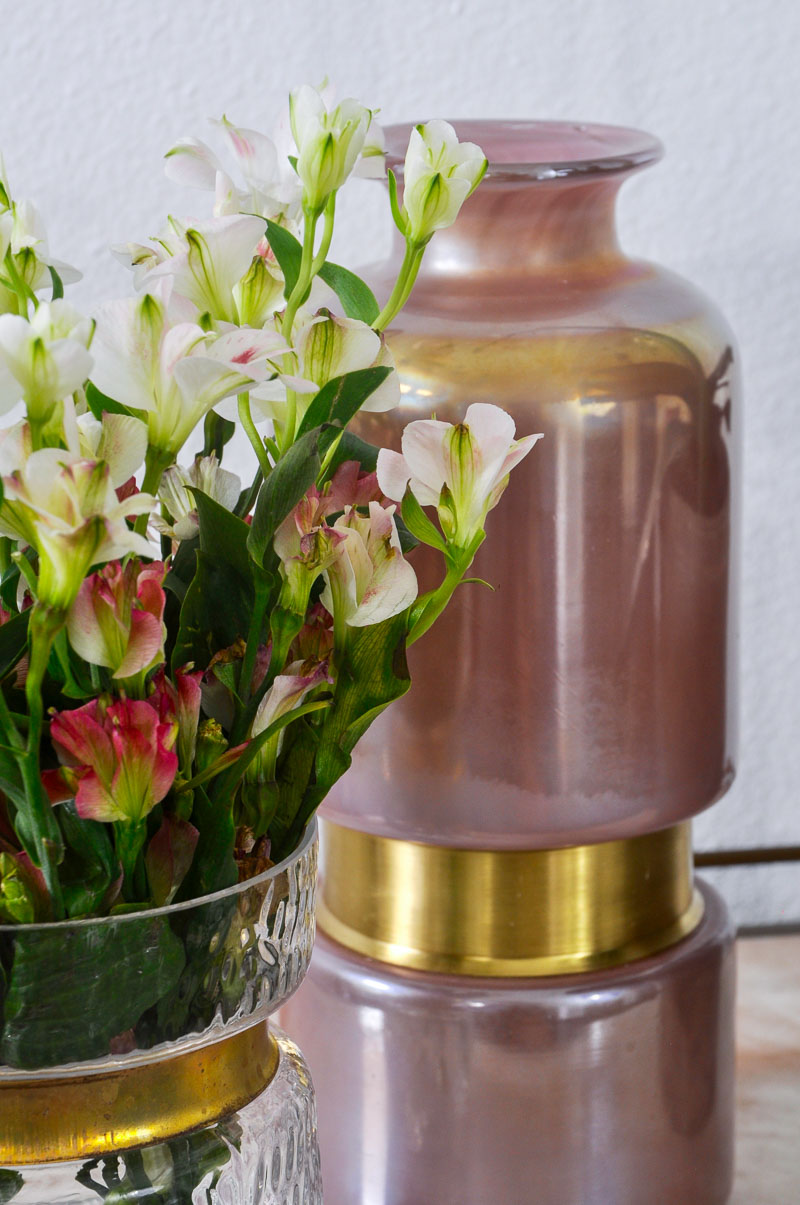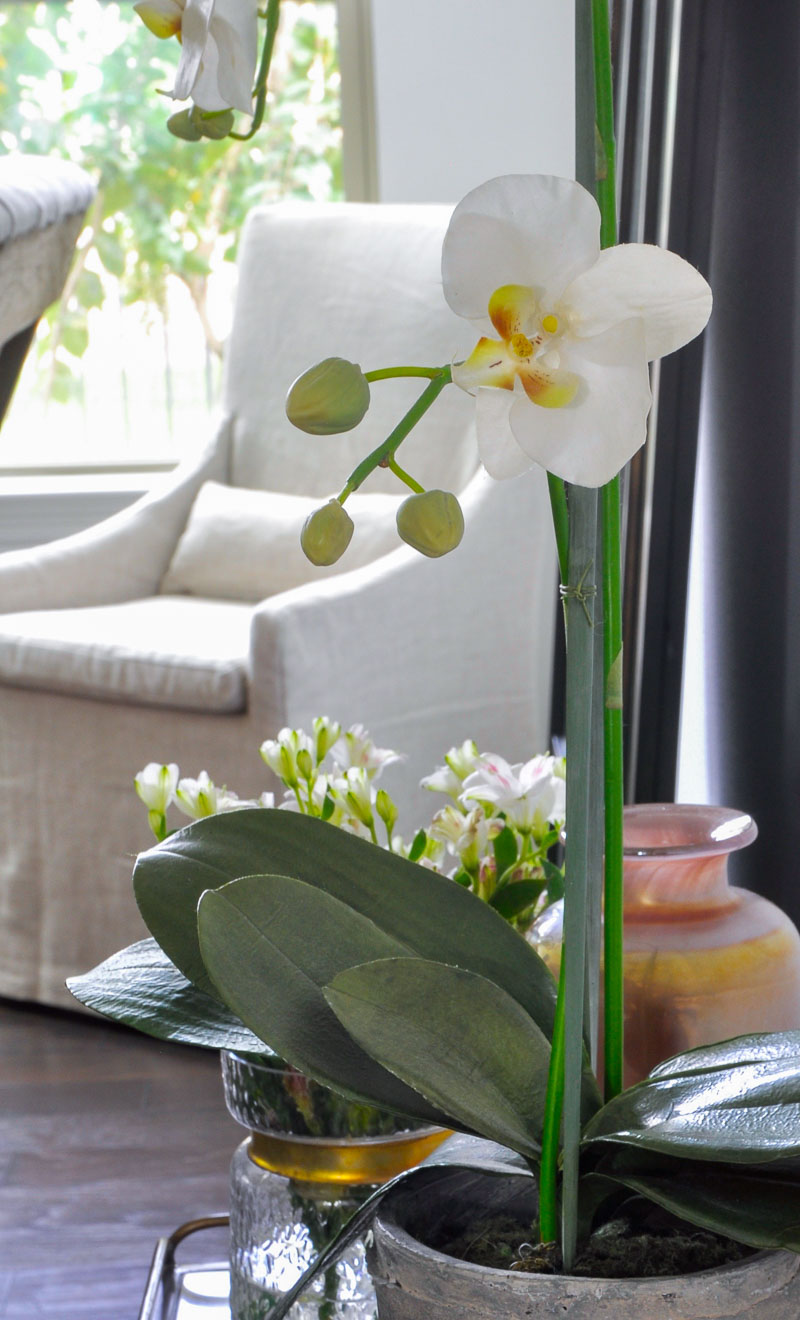 This corner of the dining room is visible from much of my home, so I like to have something pretty here to draw your eyes into the space. You can read my tips for decorating an open concept home HERE.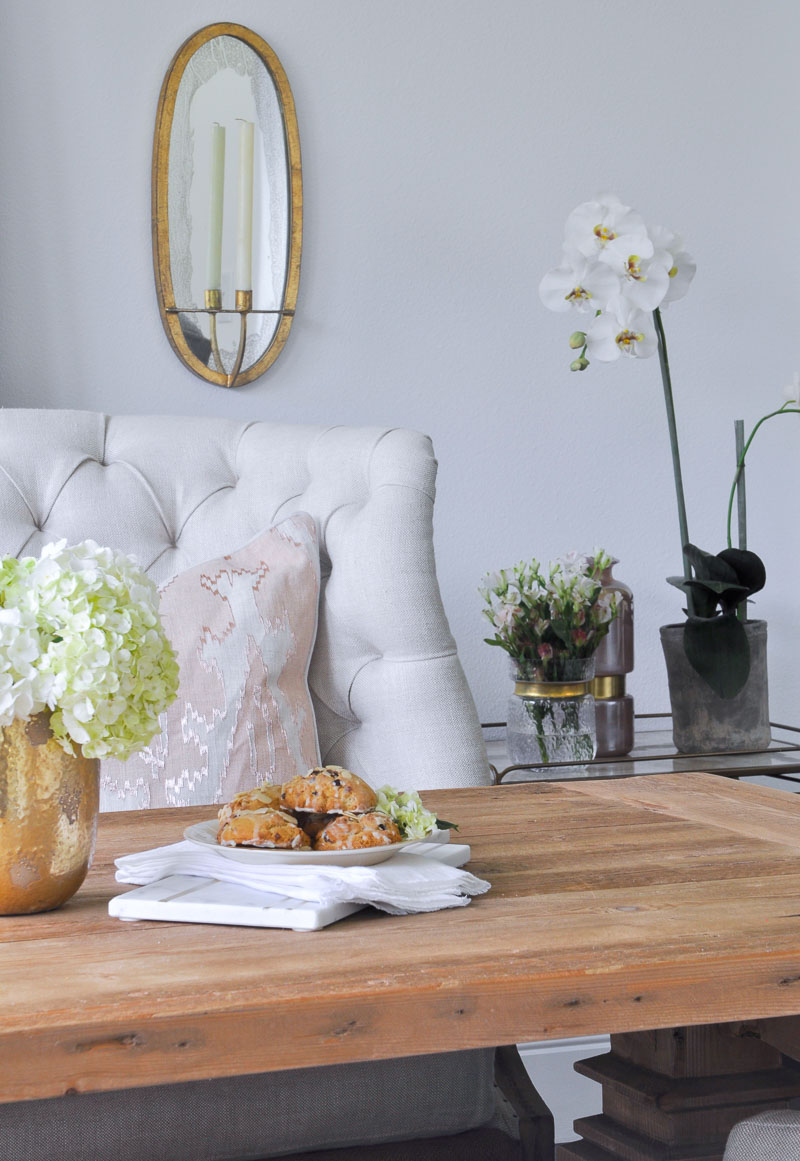 All of these changes are making me want to spend a bit more time in our dining room. I find we do not sit in here often enough, but when we do, it's always a very enjoyable and memorable time. I think this updated look is going to be just what our room needed for this upcoming holiday season!
I'd like to express a word of thanks to Aidan Gray for providing several products to make this post possible. That said, all opinions are my own.
Subscribe HERE or by clicking the box below: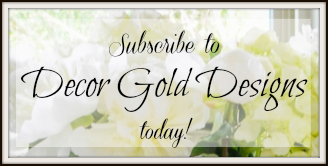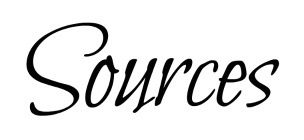 Similar Table | Similar Wingback Chair | Similar Slip Covered Chair | Similar Settee | Similar Sideboard | Bar Cart | Nesting Tables | Leaning Mirror | Round Mirror | Chandelier | Lamps | Gold Sconces | Pink Pillows
Accessories on Table:
Accessories on Nesting Table:
Accessories on Sideboard:
Glass Vase in Stand – Discontinued
Accessories on Bar Cart:



Thank you for visiting!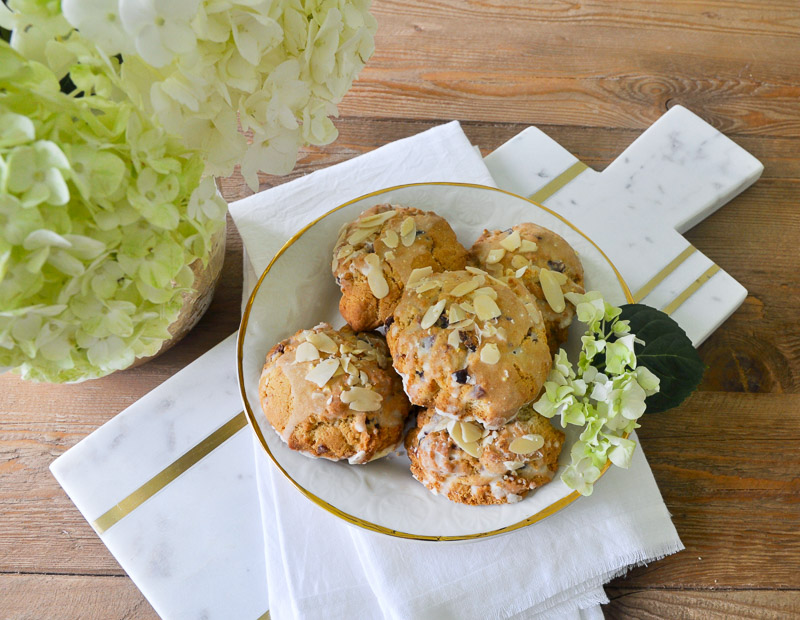 Stay connected…..
SOCIAL