Hello and welcome to my fall home tour!
First, if you are coming from my dear friend, Kris' post, I'm so glad you're here. Isn't her fall decorated home beautiful? Kris' website, Driven by Decor is an absolute favorite of mine and I always look forward to her seasonal stylings. Also, a word of thanks to our hosts, Tamara from Citrine Living and Bree from ZDesign at Home.
Fall is such a wonderful time and I look forward to transforming our home every year. Most of all, I love the extra throw blankets, pretty pumpkins, and velvet everything. These are some of my favorite things and I hope they are yours too!
*This post contains affiliate links which provide a small commission to Decor Gold Designs at no additional cost to you.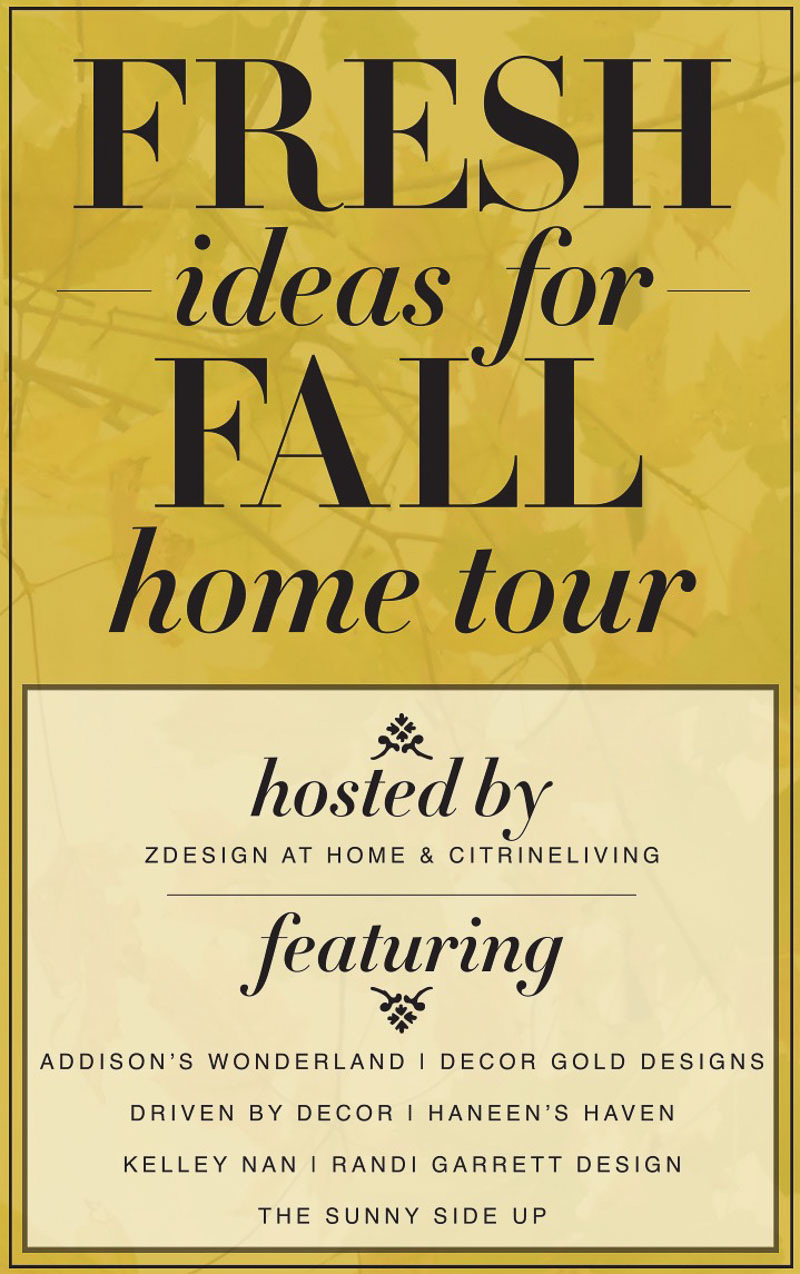 My entry table is all about pumpkins! Do you remember these beauties from last year? See how I used them on my dining table HERE.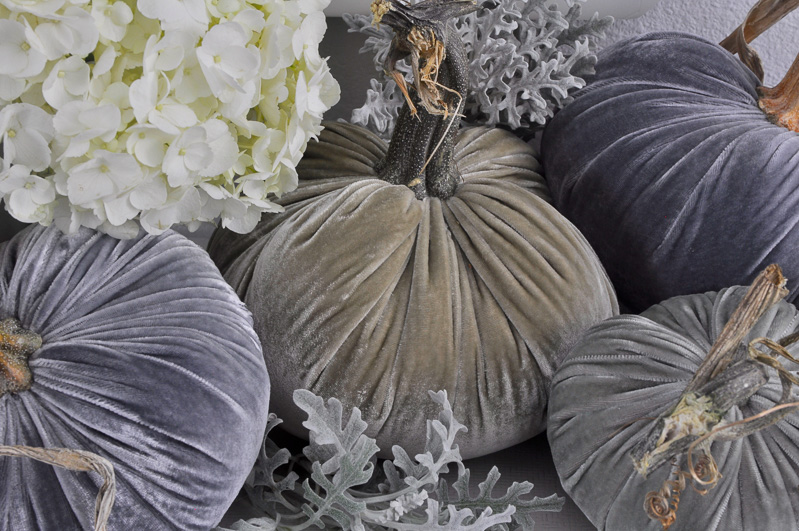 One of the best things about fall is getting to pull out my Hot Skwash pumpkins. I just love the gorgeous velvet and cashmere fabrics as well as those fabulous stems.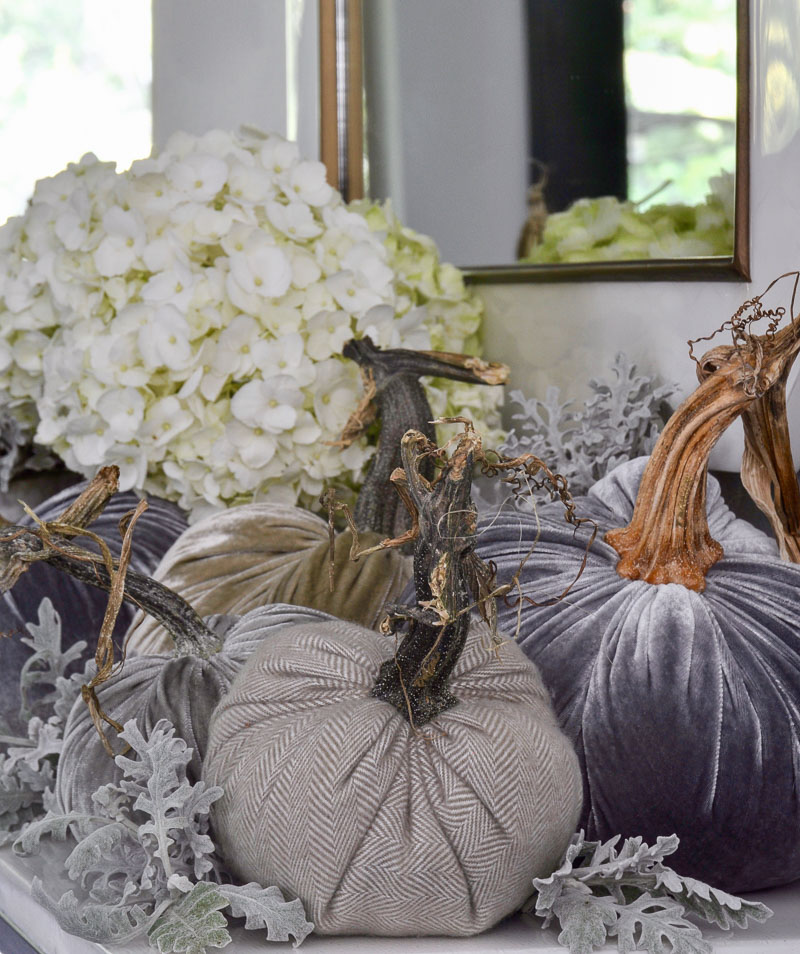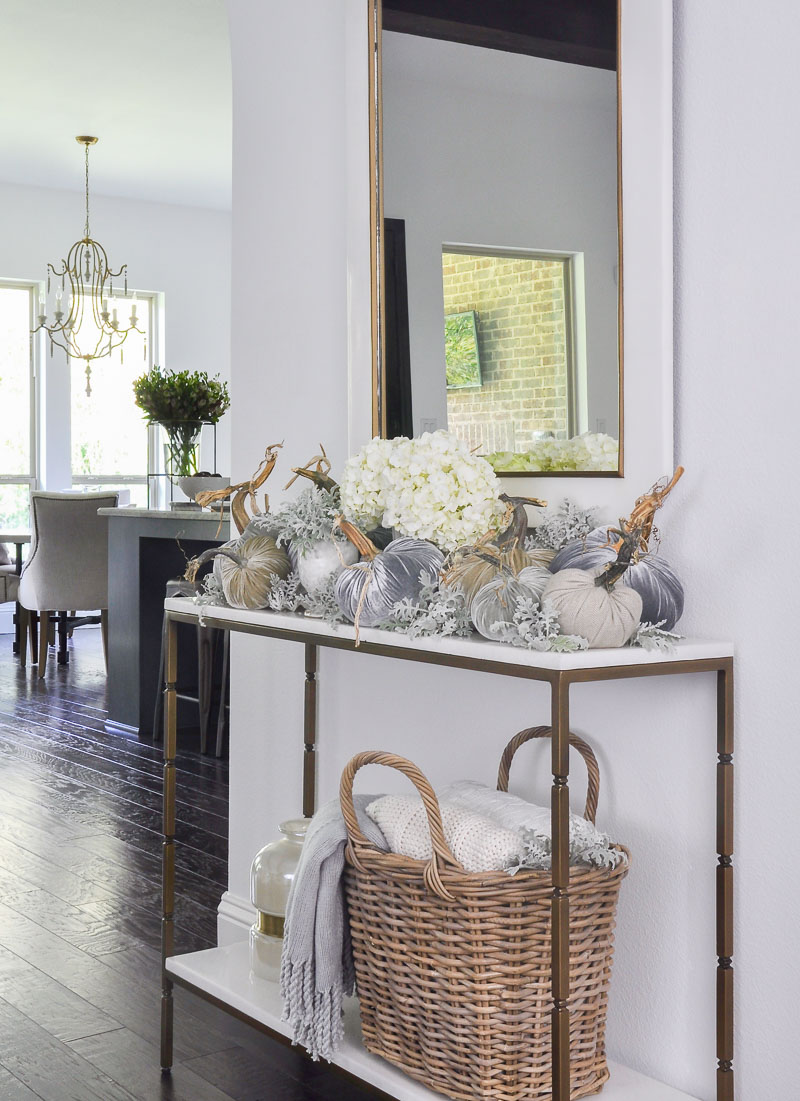 SHOP MY ENTRY


I kept it simple in the kitchen with some fall fruit, some seasonal treats, and just a few decorative accessories.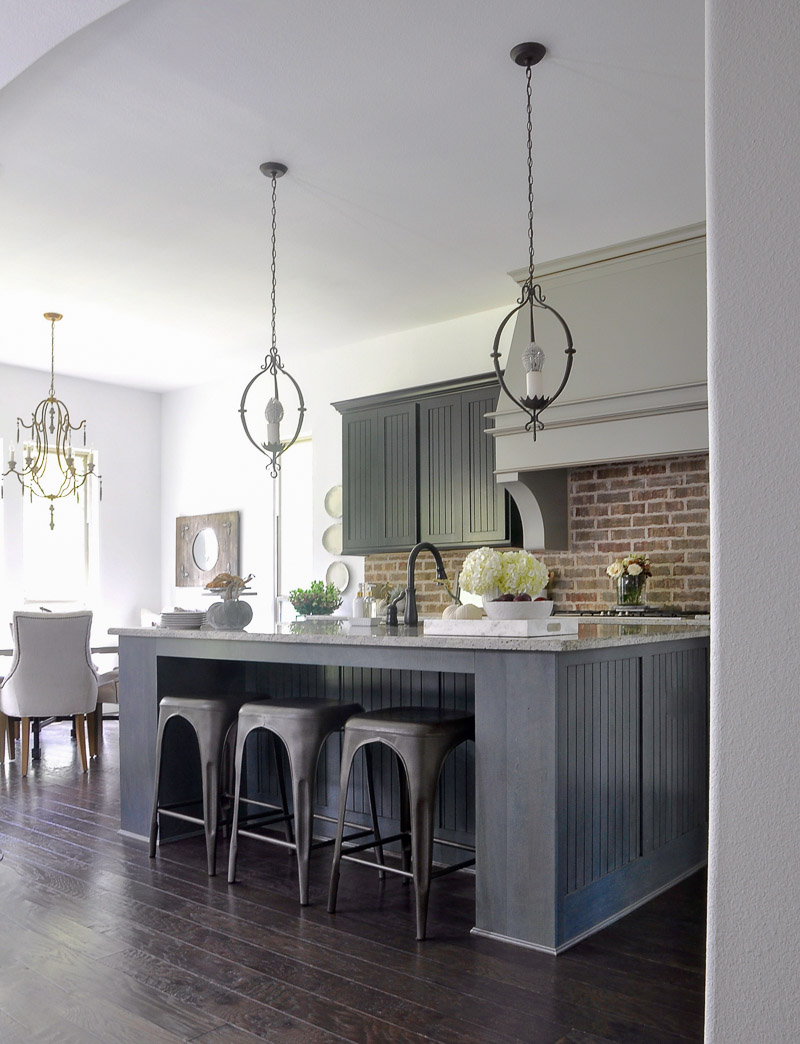 A tray is an easy way to define a group of items on your countertop. I chose to use a versatile marble one.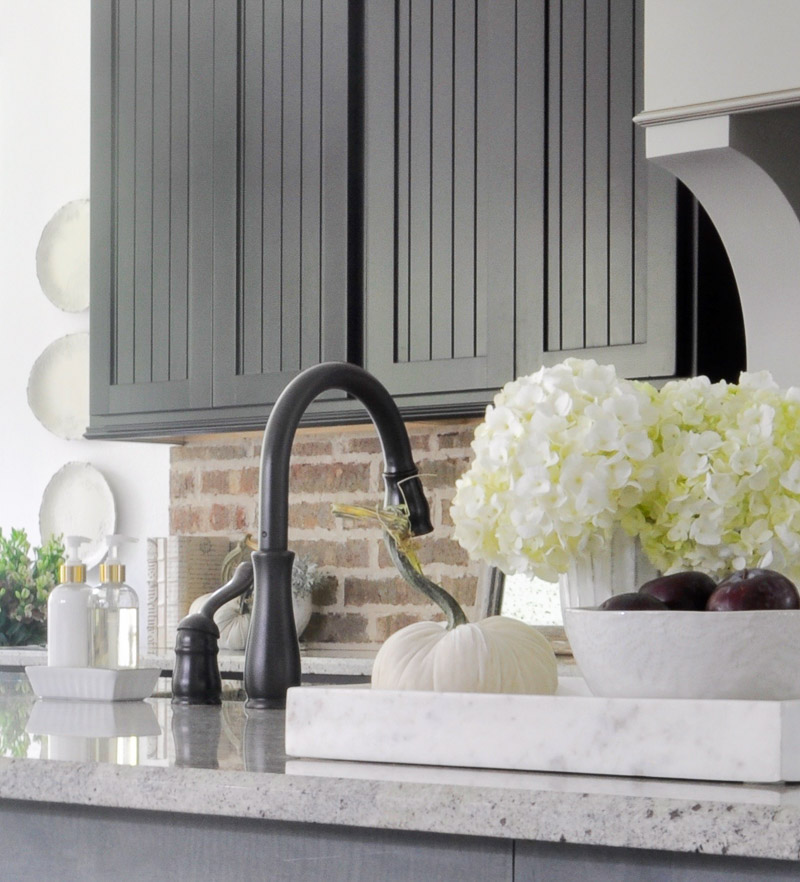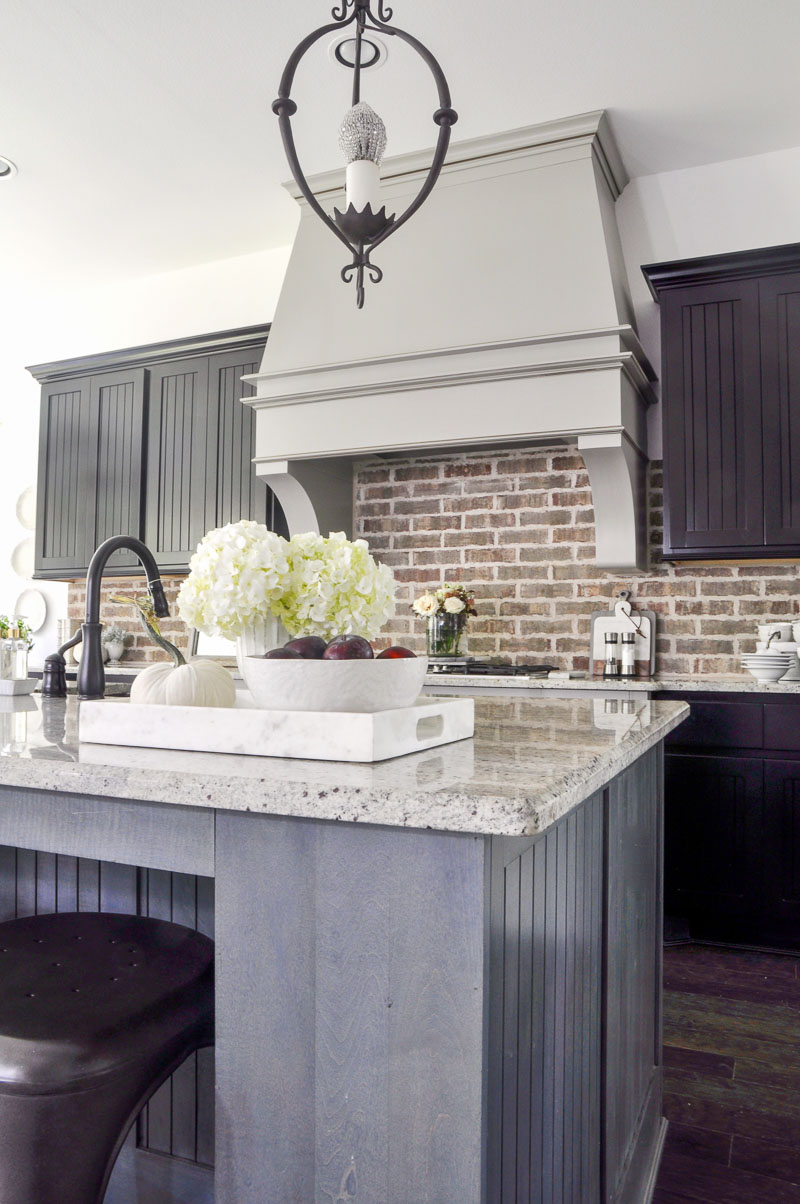 Also, another styling tip is to use a cake stand to elevate something you want seen or in this case, eaten.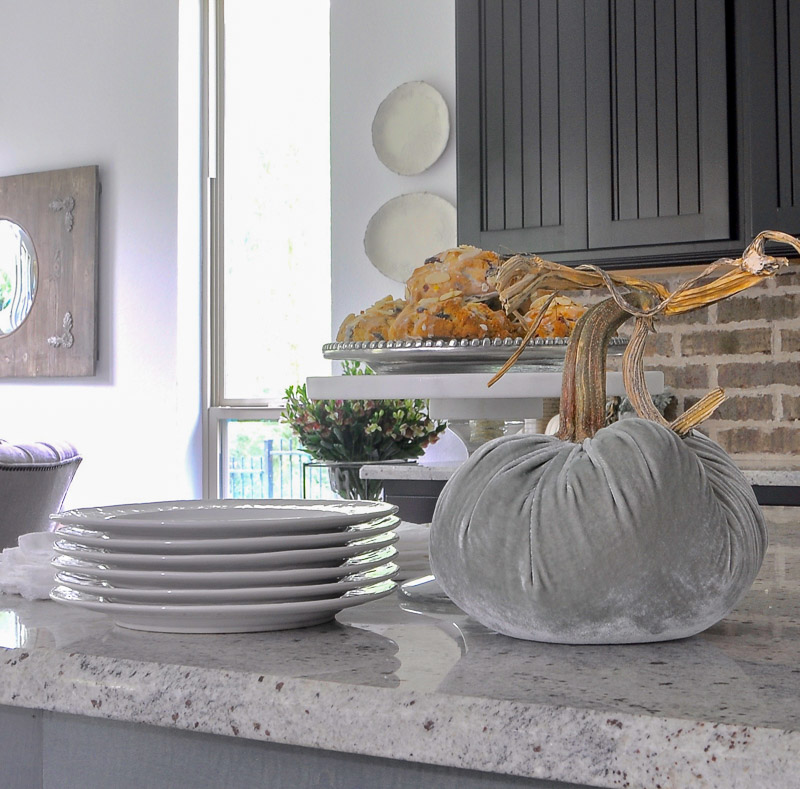 Another item I set out is a seasonal candle. The scent of this one by The White Company is perfect.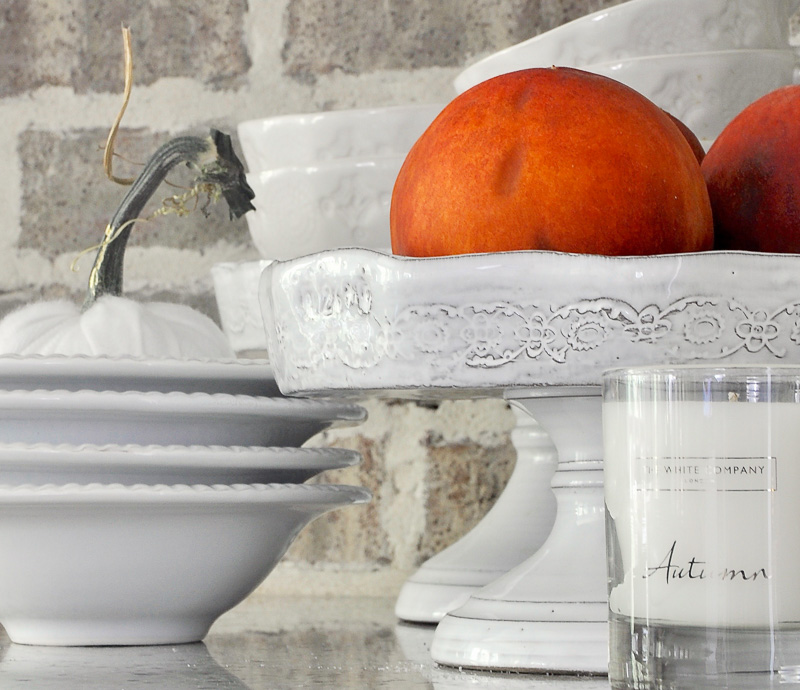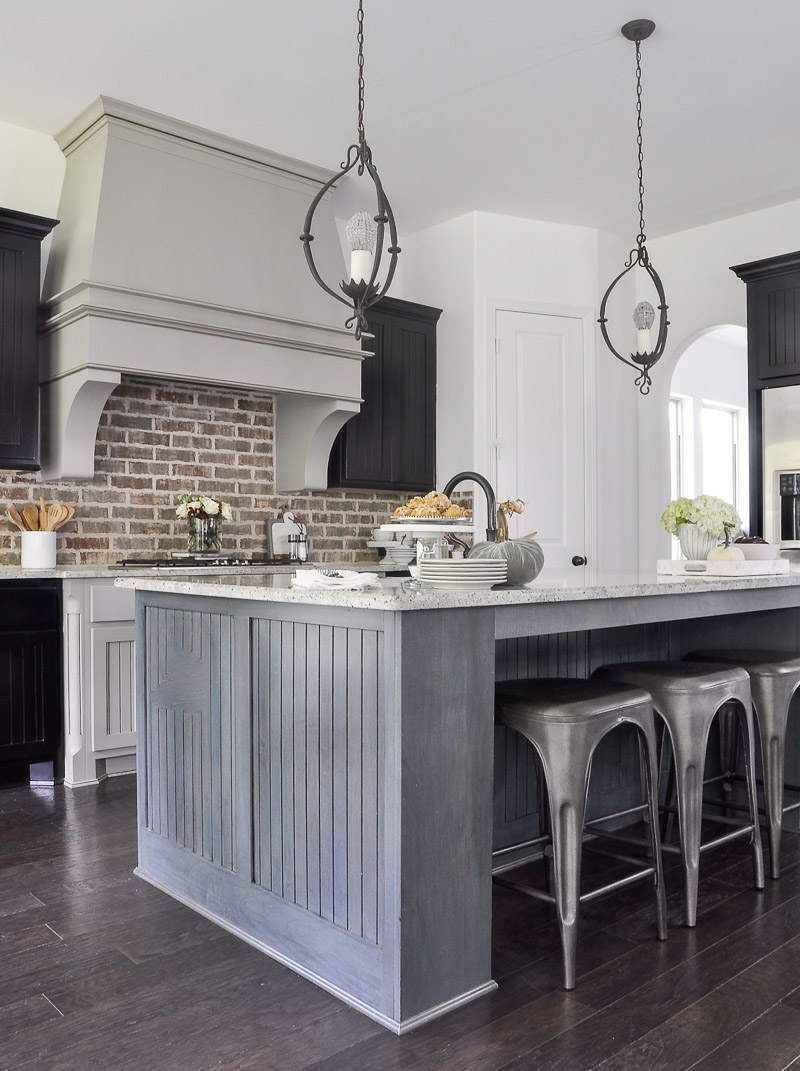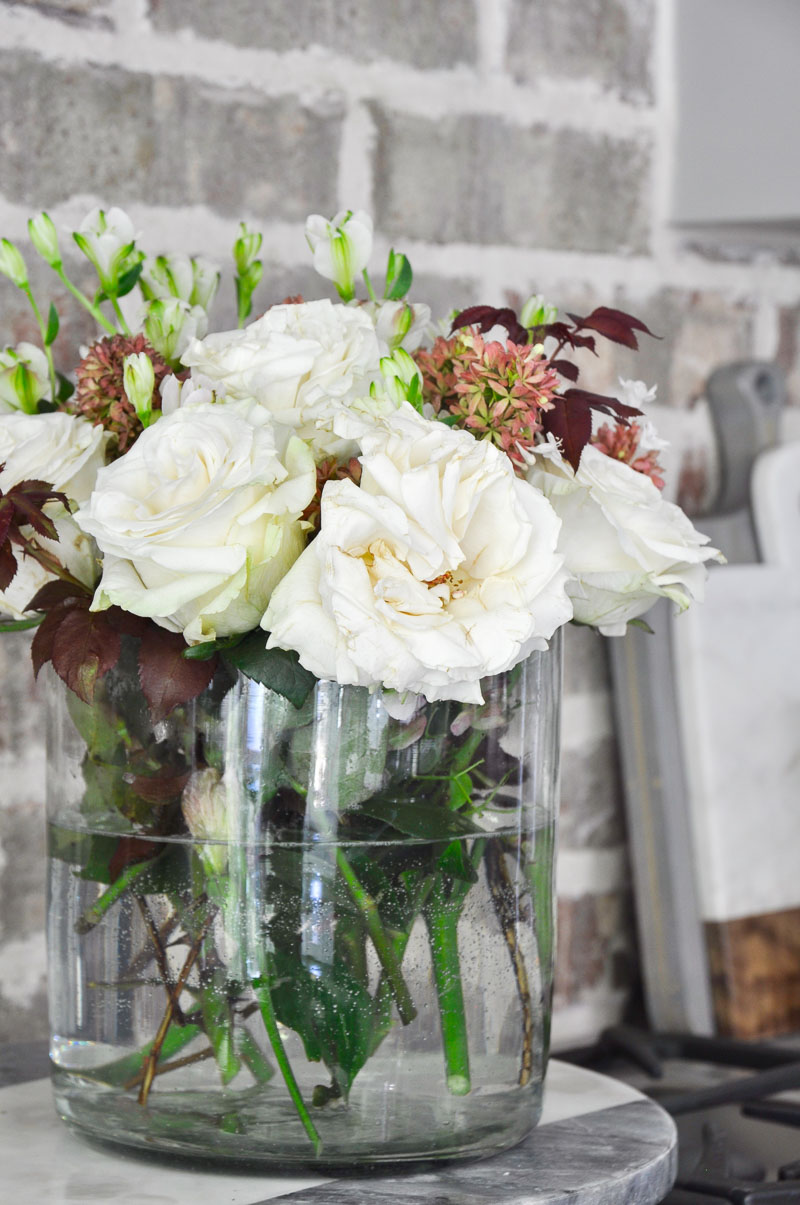 SHOP MY KITCHEN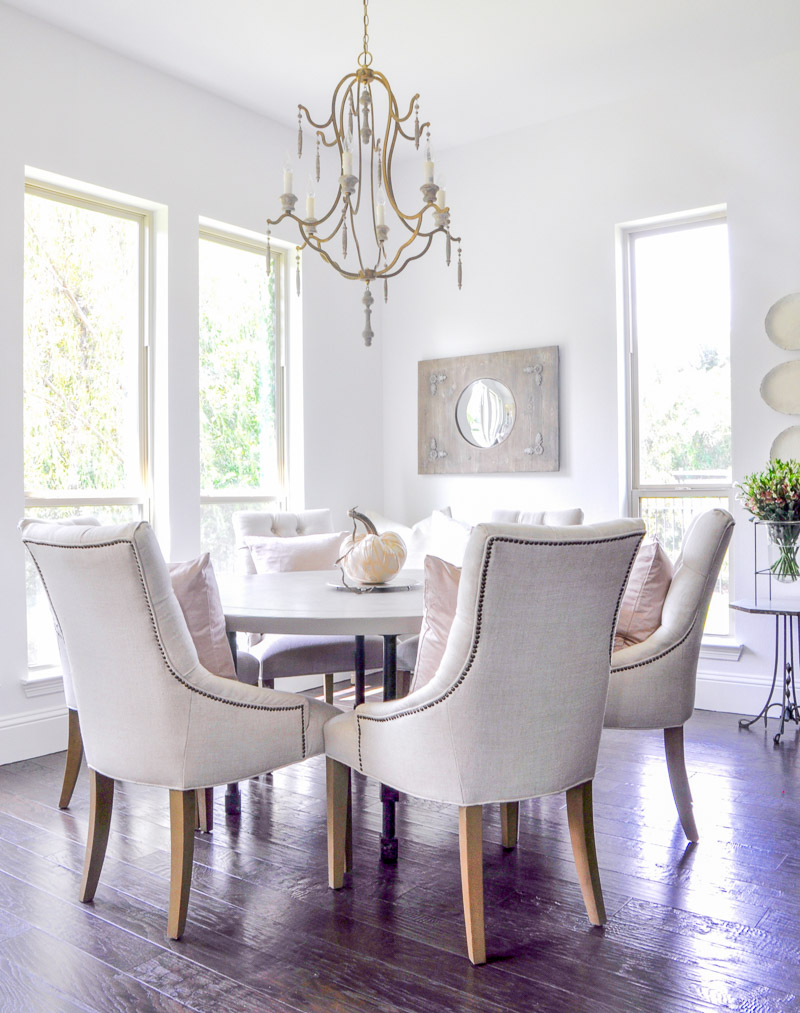 My accent color of choice this fall….soft blush. So, an easy way to add color to a neutral room is with throw pillows. I chose velvet ones for a cozy look without going with traditional fall colors.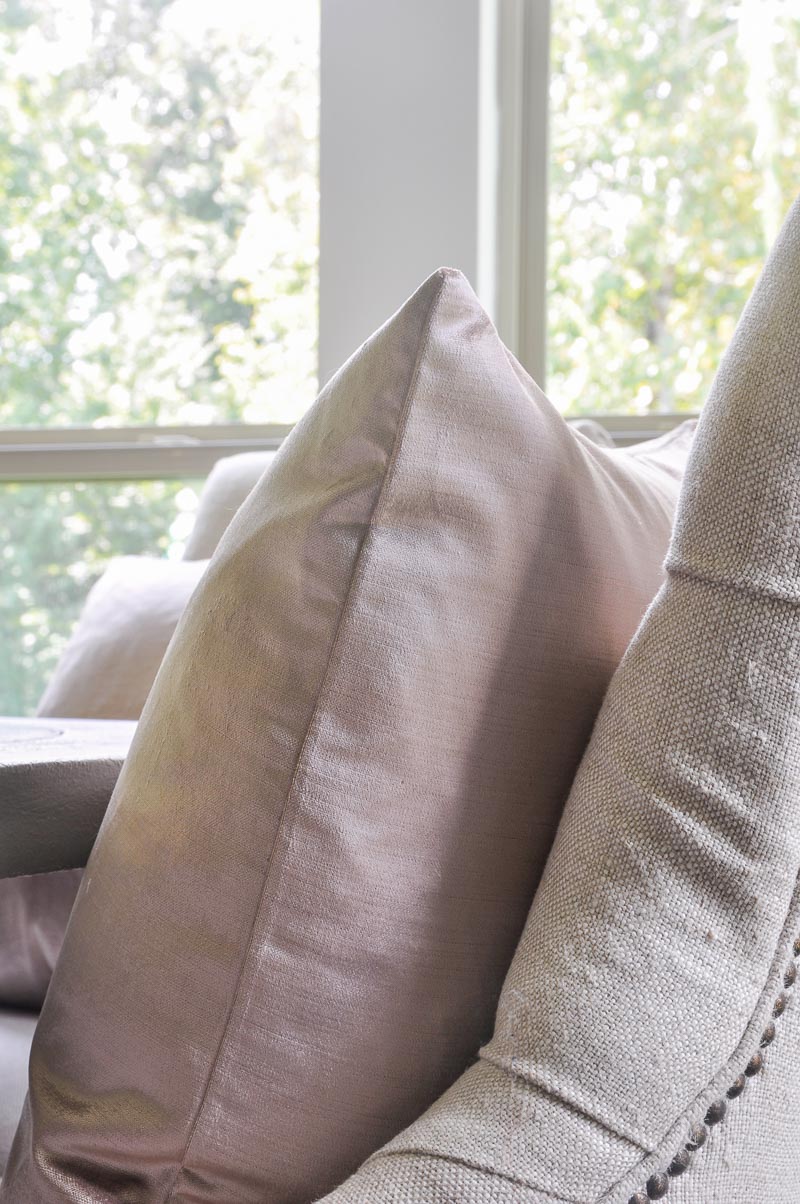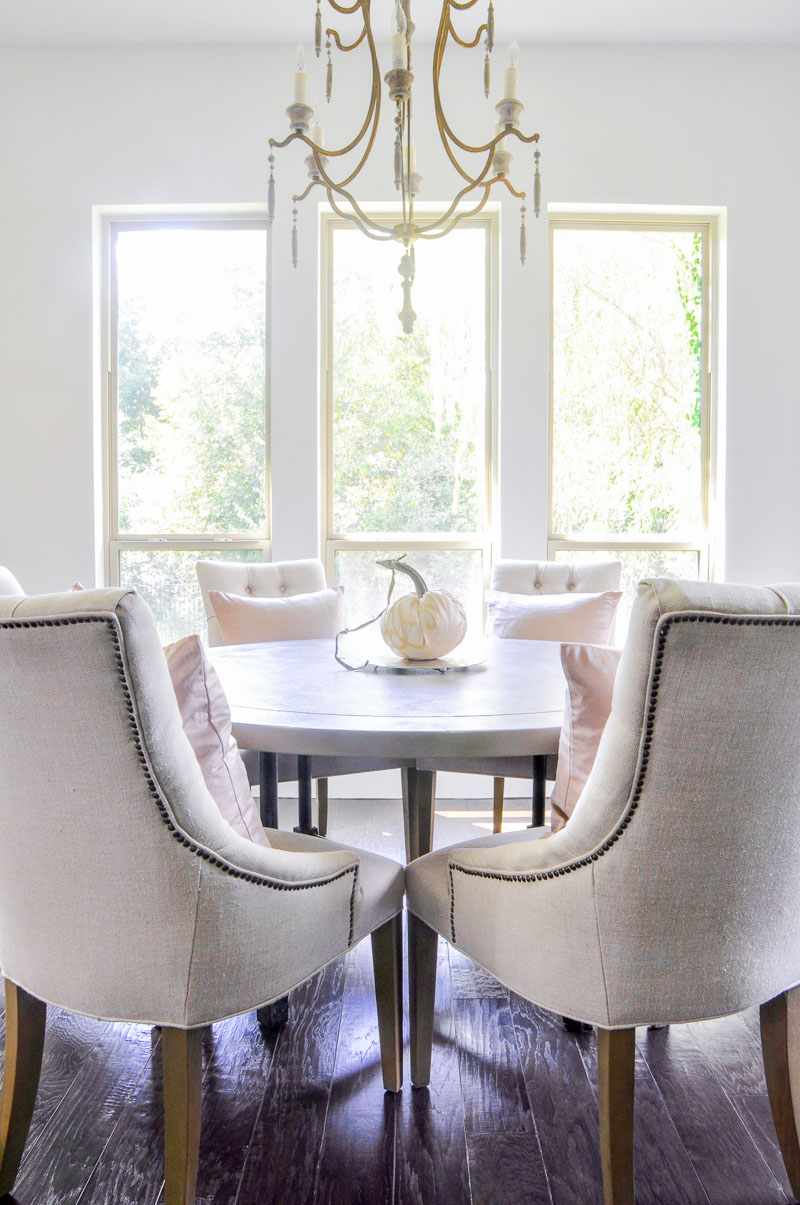 For a centerpiece, I kept it simple with this specialty pumpkin on a pewter stand. Sometimes less is more.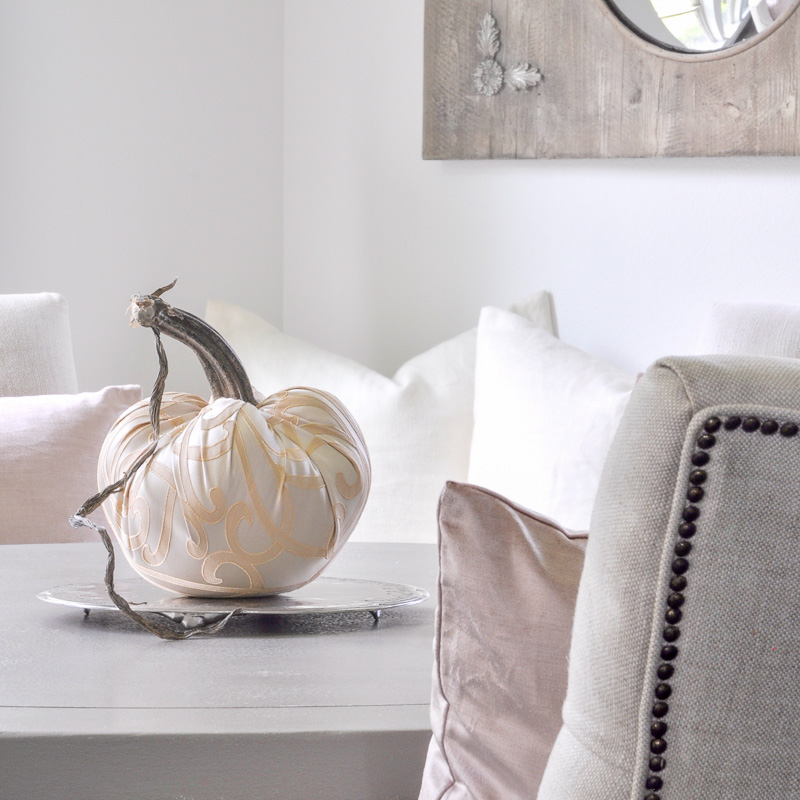 Additionally, I have more pillows on a bench in the corner. The pink lumbar was added for fall. I also found this throw with long tassels to bring a bit of extra warm white into the room.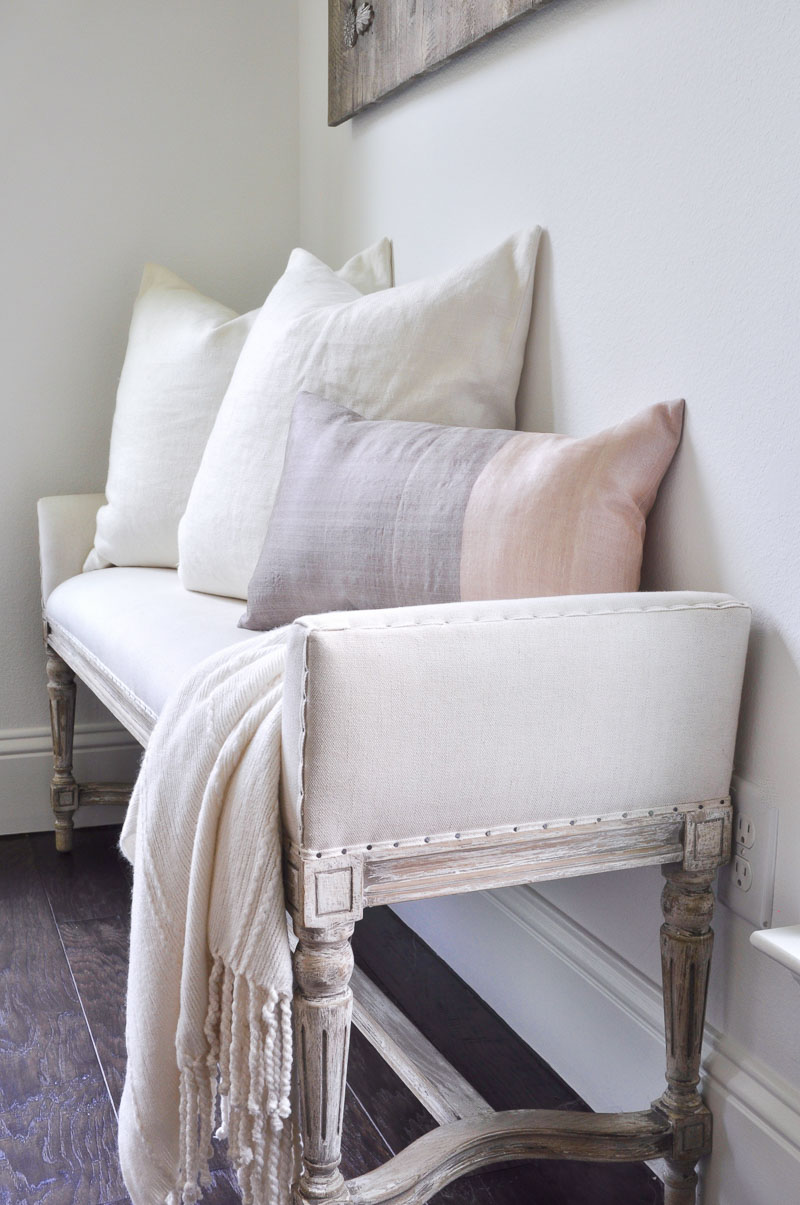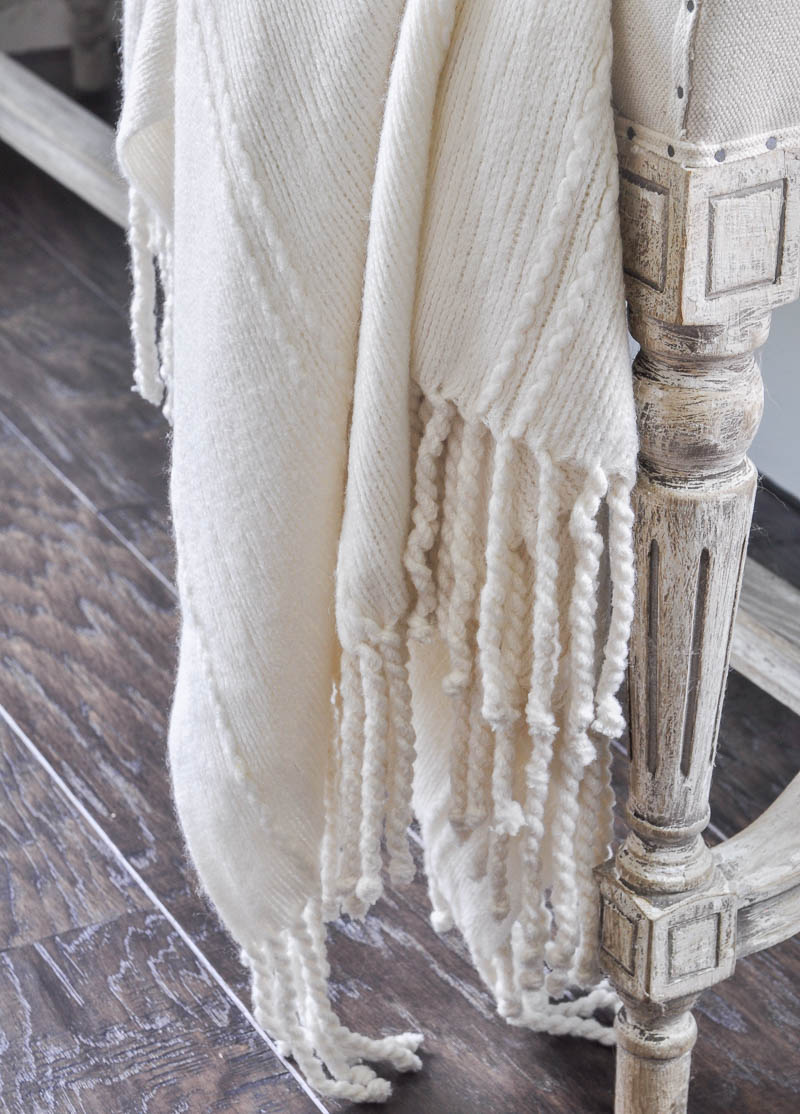 Also, on the other side of the window, I placed a small side table under my decorative plates. We entertain more during the fall. Therefore, it's nice to have a spot for some extra kitchen items.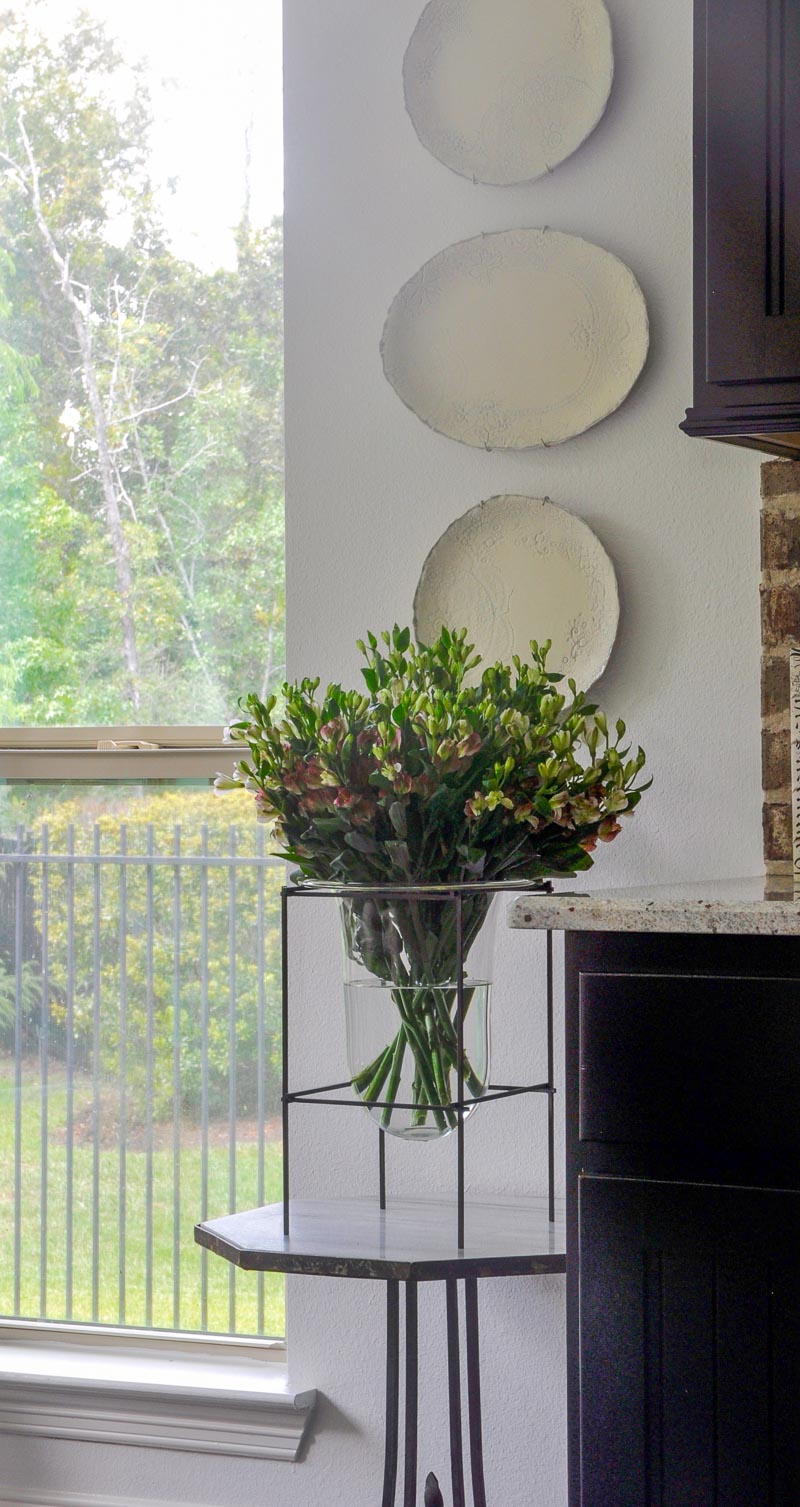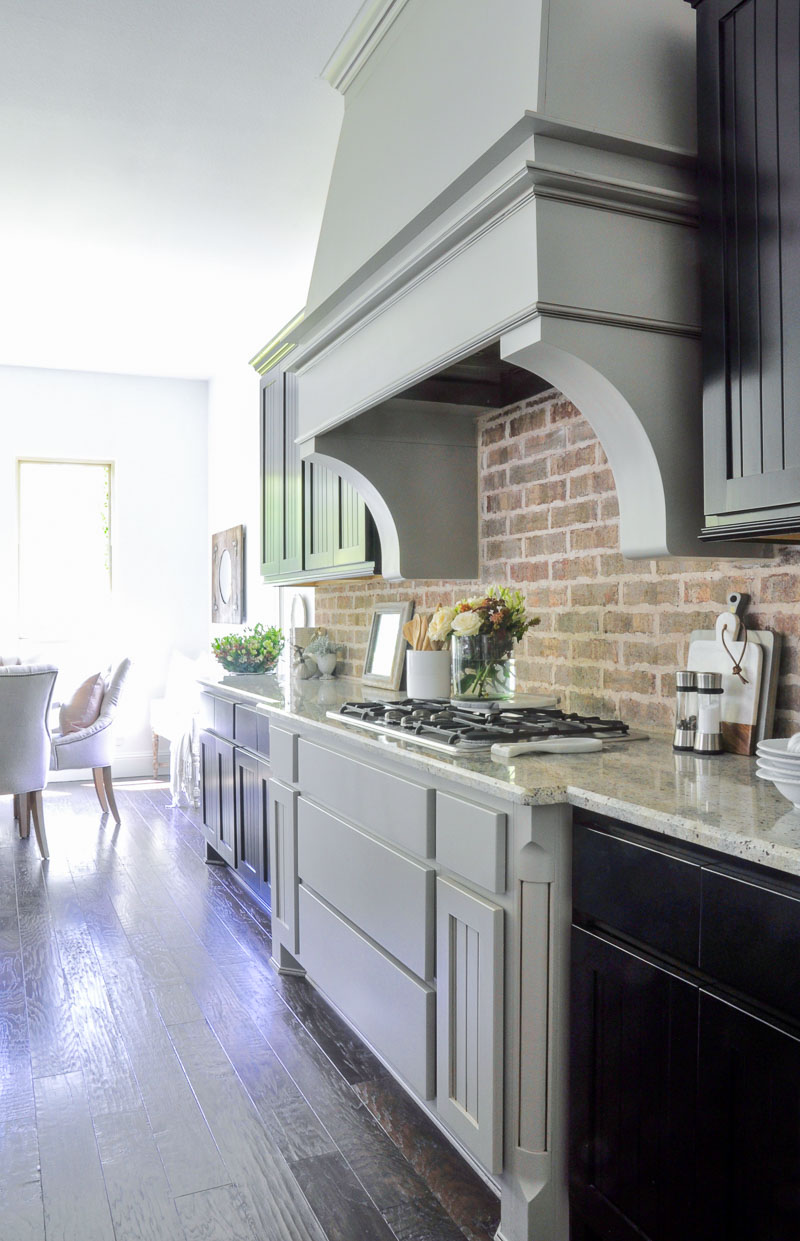 SHOP MY BREAKFAST ROOM


Just on the other side of the kitchen is the dining room. I am close to wrapping up an update in here, so I haven't finished adding fall decor. But, you can see I have already included blush accents.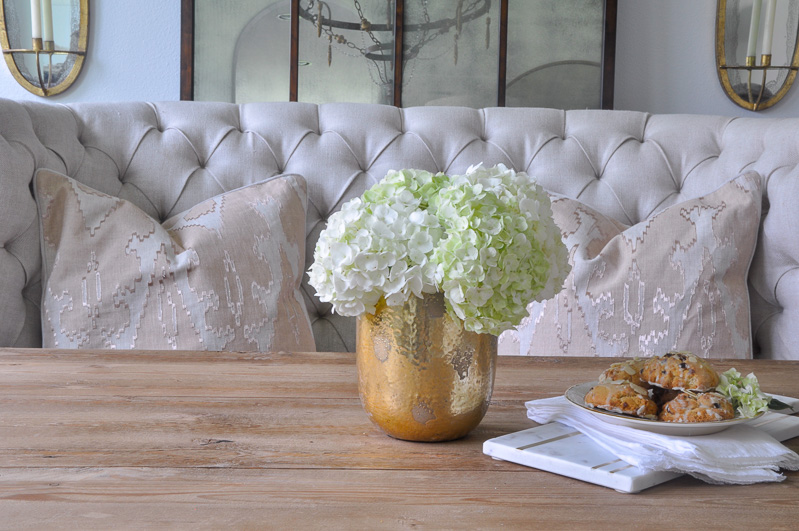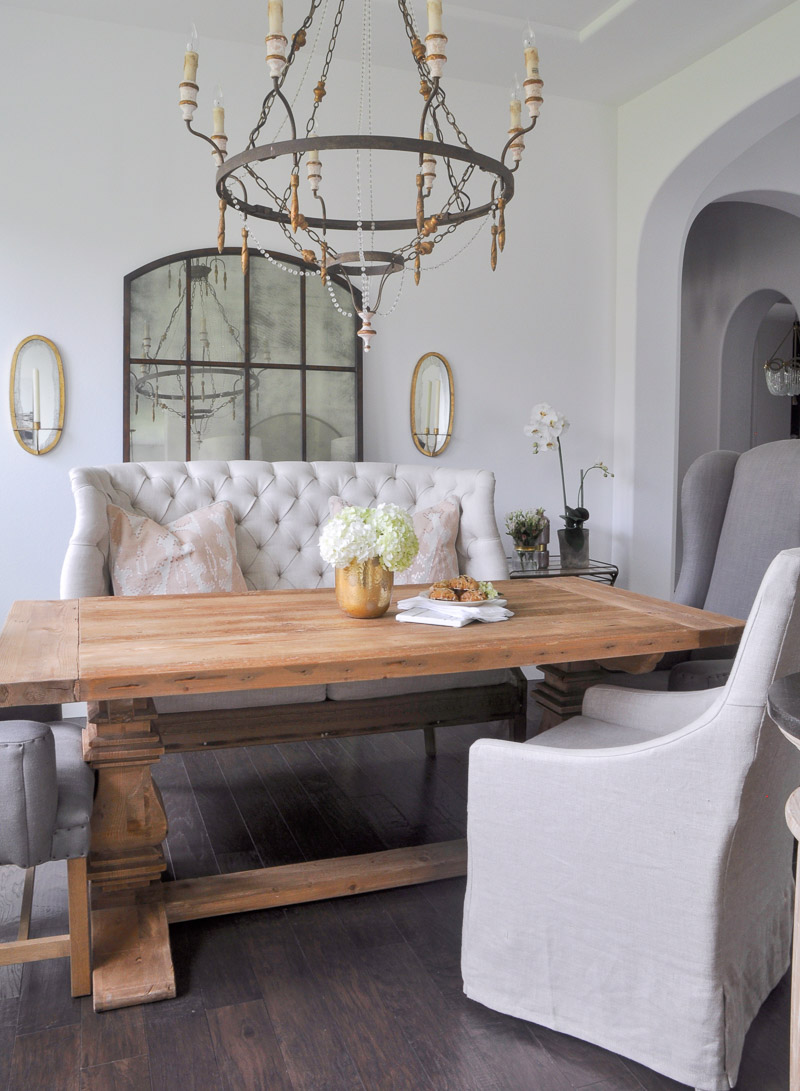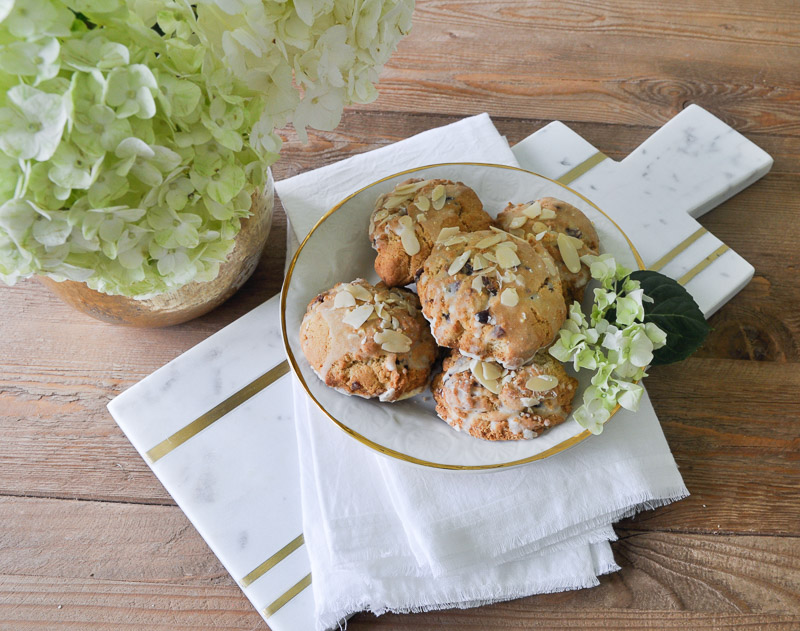 There are more blush accents on the other side of the room. Can you spot a tiny peek of some new pieces in the background? I hope you'll stop by next week to see all of the changes!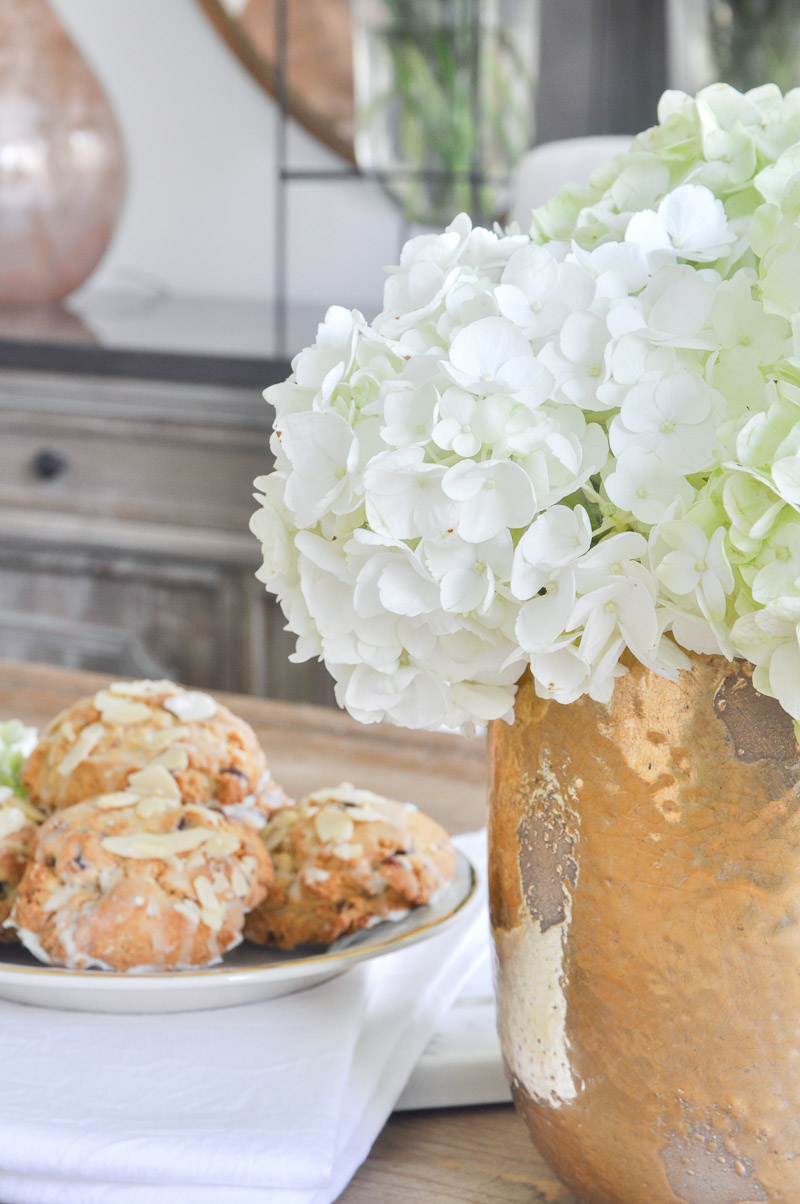 SHOP MY DINING ROOM



In case you missed it, my fall decorated master bedroom was published last week.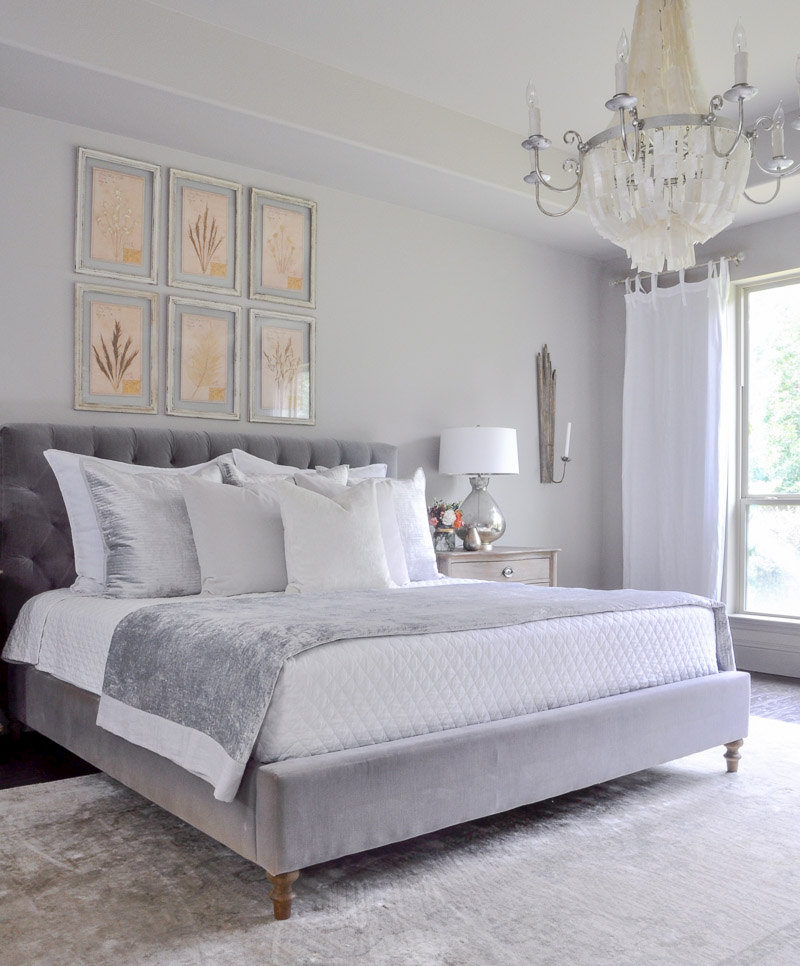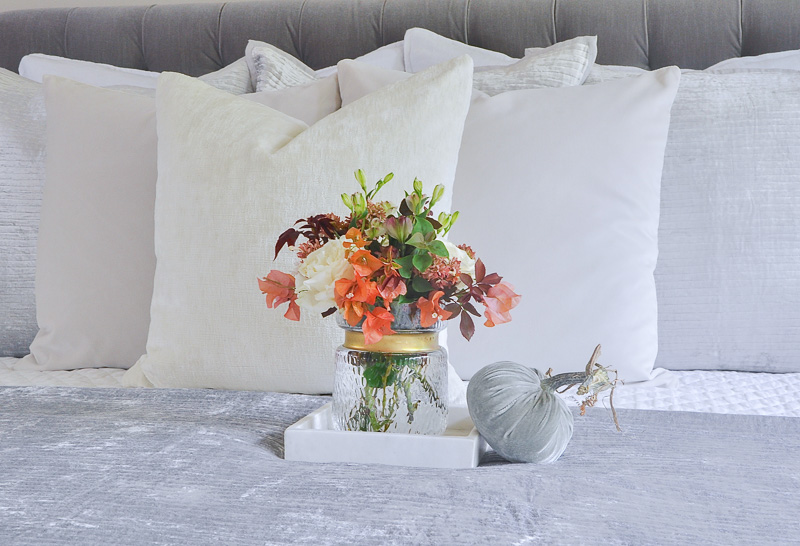 You can find the entire master bedroom tour HERE.
SHOP MY MASTER BEDROOM




Finally, I gave our guest room a few fall touches.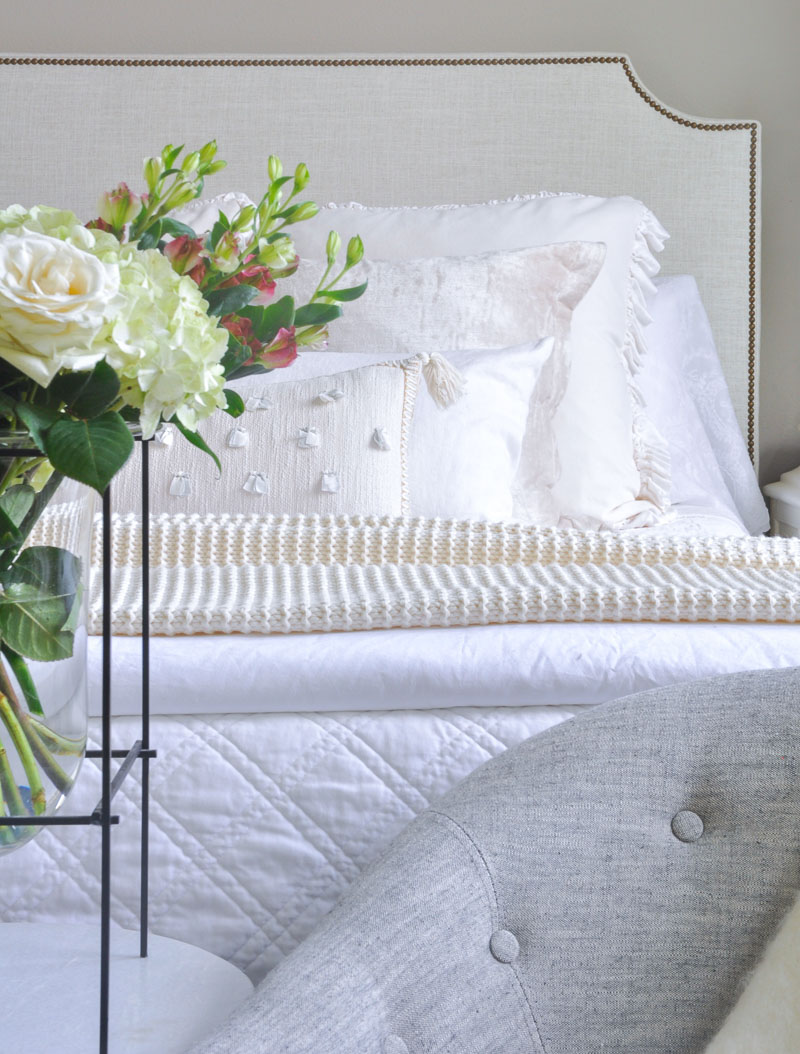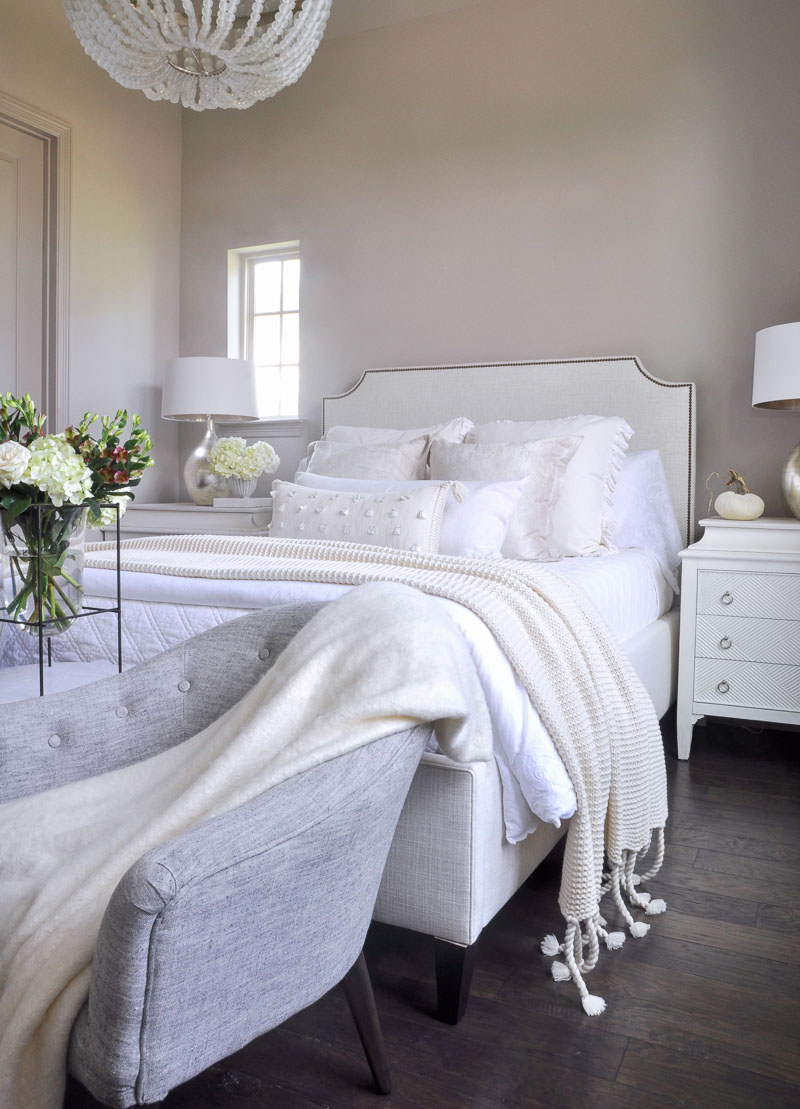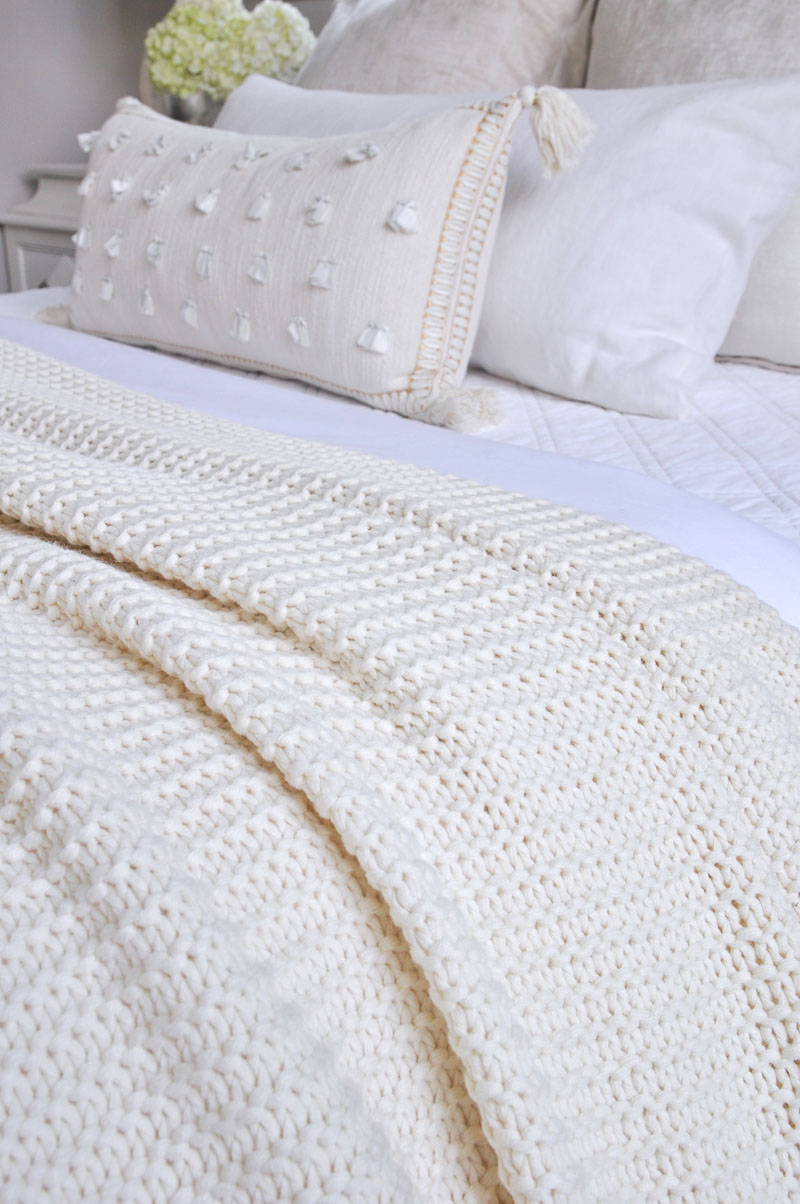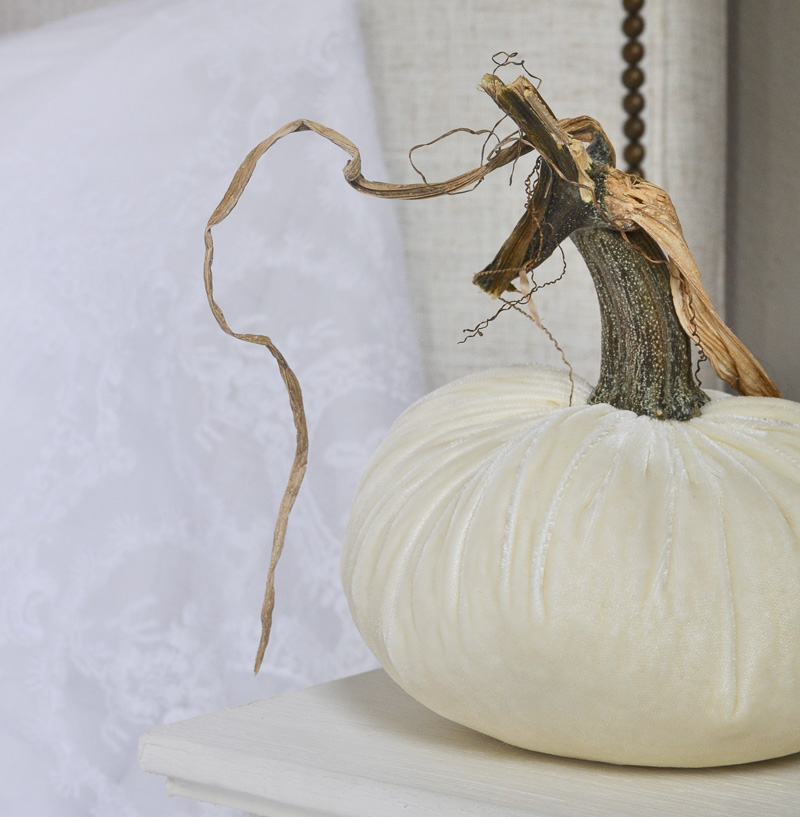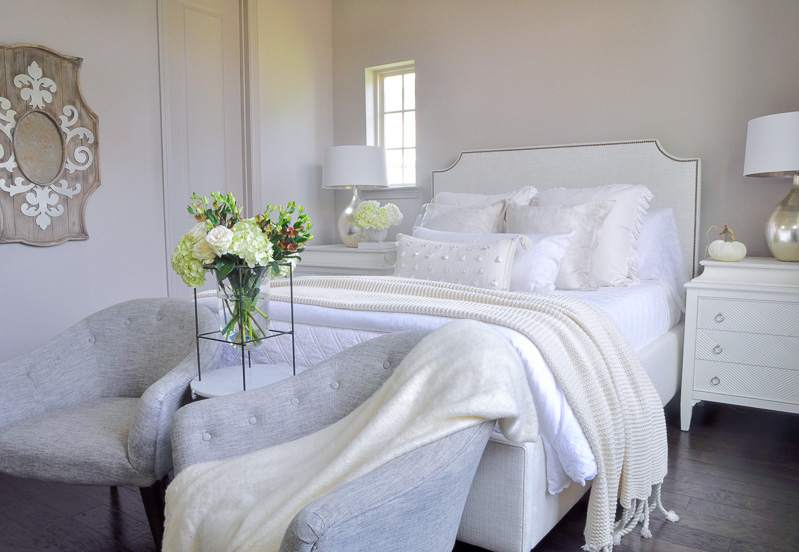 SHOP MY GUEST ROOM


Thank you for spending time at Decor Gold Designs!
Stay connected…..
Click on the Image to Subscribe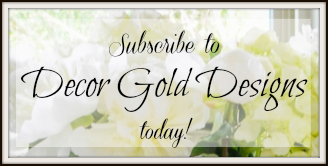 Next stop, Kelley Nan. You do not want to miss her tour. Kelley Nan is incredibly talented, especially with seasonal decorating.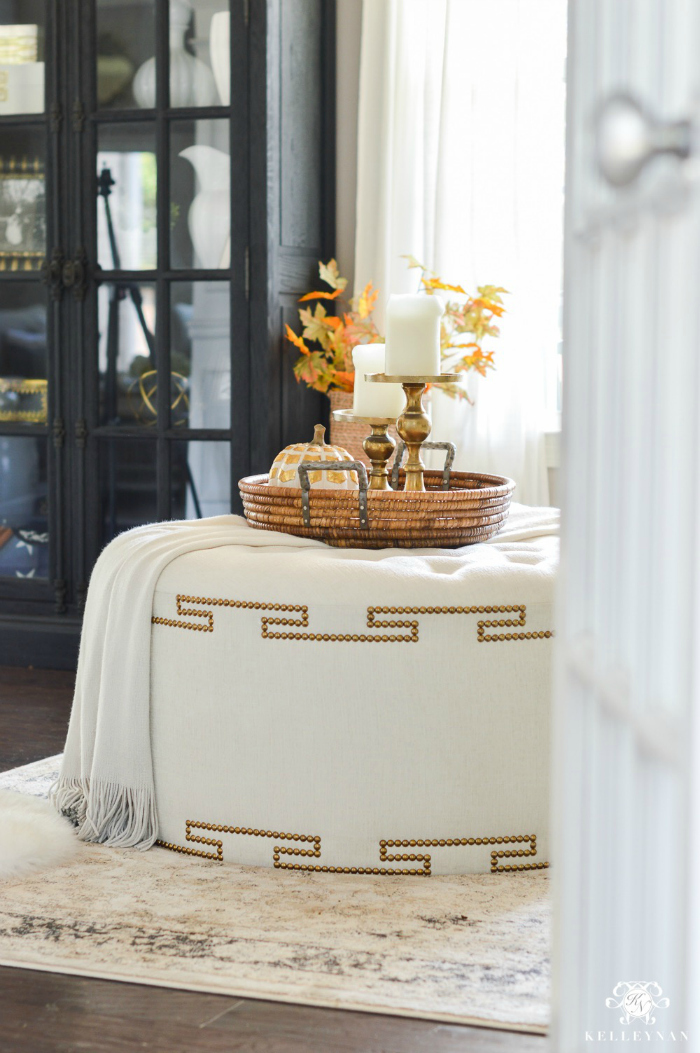 THE FULL LINEUP:  


SaveSave