SURPRISE! I won't be decorating another room in my Texas home for this One Room Challenge! We have a whole new place to decorate!
First though, let's back up and review this incredible design challenge platform.
The One Room Challenge is a design event which occurs every April and October. It's hosted by Calling it Home and media partner, House Beautiful. The challenge is to completely transform a room in just six weeks.
Each week, Calling it Home shares twenty featured designers on Wednesday and guest participants can link up here on Thursdays. Sounds fun, right? Or, perhaps we are just crazy for trying to completely transform a room from start to finish in a mere six weeks! Truth be told, it's probably a little bit of both!
Now, let's get back to my project. Do you remember when I recently announced that we will be keeping our Texas home complete with plans to make some long, overdue changes? Well, that is still happening too. Also, now would be a great time to consider subscribing to our newsletter. I wouldn't want you to miss out on any of the transformations that will be happening in the coming months.
So, Colorado? We recently found a loft in our favorite Colorado town of Boulder. If you have never visited this quaint college town, it is picturesque, a bit quirky and a mere 25 miles northwest of Denver. It's very dog-friendly too, which is a must for us. Can you tell we are excited about this?
This fall, I will be simultaneously designing the loft's living room and master bedroom. While it was a tough decision, I ultimately chose to only share the bedroom for my One Room Challenge space. I don't think I will have enough time to complete the living room.
Now, I know you may be thinking "another bedroom?" Trust me on this one. My promise to you is this will be fun and different, most notably featuring more color (think ombre wallpaper)! I'm also leaning towards a more modern look for the loft, but with an Anthropologie vibe. Hey, a girl's gotta accessorize with finds from her favorite store! Luckily, Tony is easygoing, at least about my home decorating projects.
To say I am eager to get started would be an understatement! Additionally, I'm excited to hear what you think!
Before we move on, I want to share my two previous transformations.
*This post contains affiliate links
Guest Room 1
This was my first One Room Challenge project and my first time to use wallpaper in years. The Anewall mural is such a statement. I LOVE the way it turned out. You can find the full reveal HERE. An updated source list is HERE.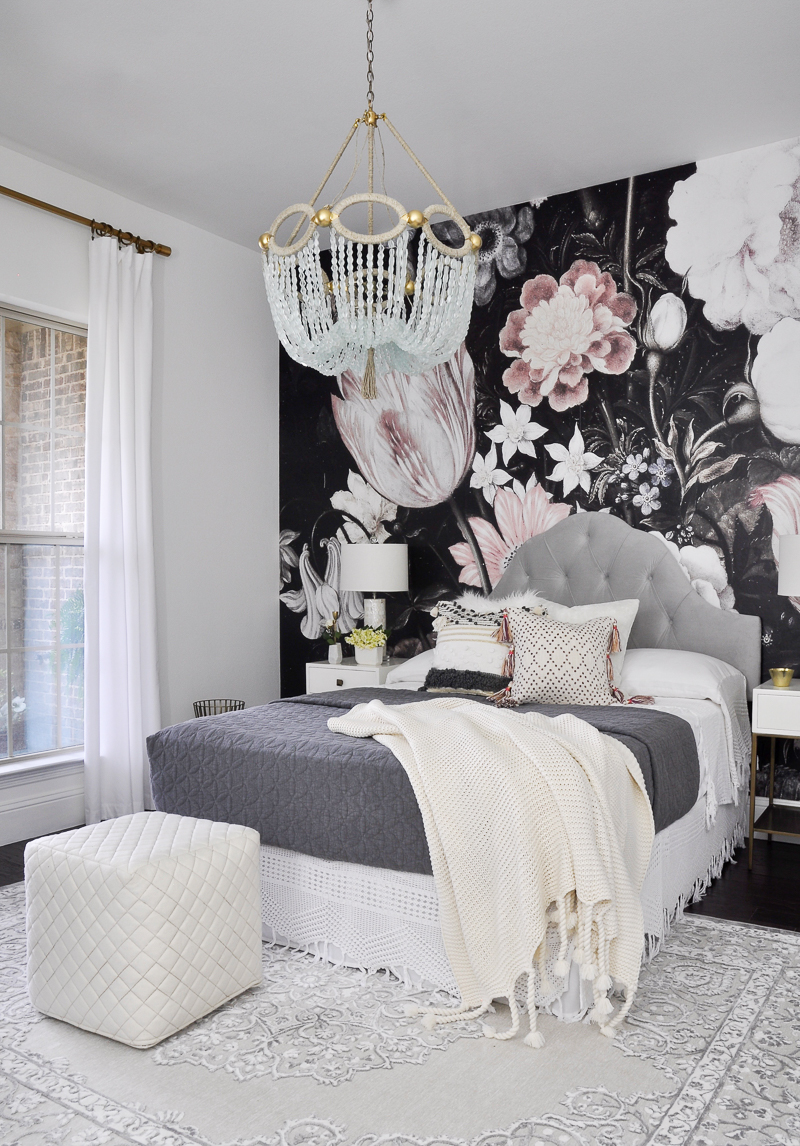 SHOP MY GUEST ROOM 1



Guest Room 2
This is our other guest room. You will likely laugh at the "before" pictures. Let's just say the room was not being utilized for it's intended use. See the before pictures HERE, the final reveal HERE, and find all sources HERE.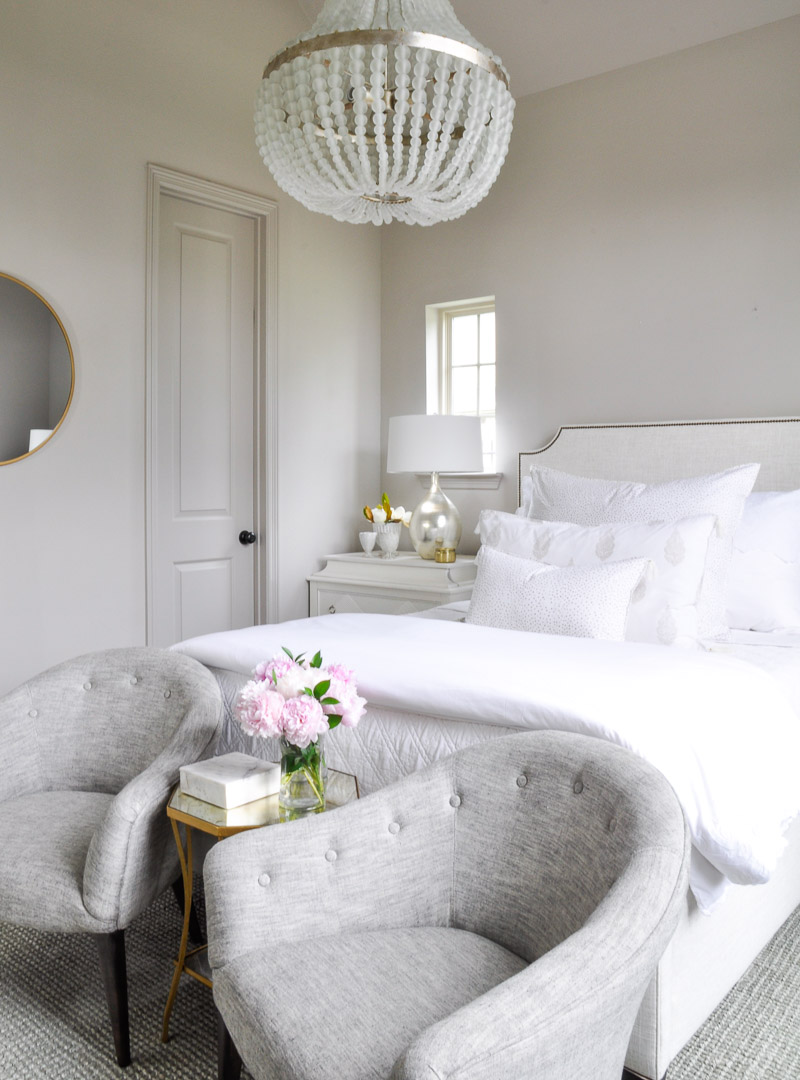 SHOP MY GUEST ROOM 2




Colorado Loft Bedroom – Before
And now, the before picture for Round 3 of the One Room Challenge!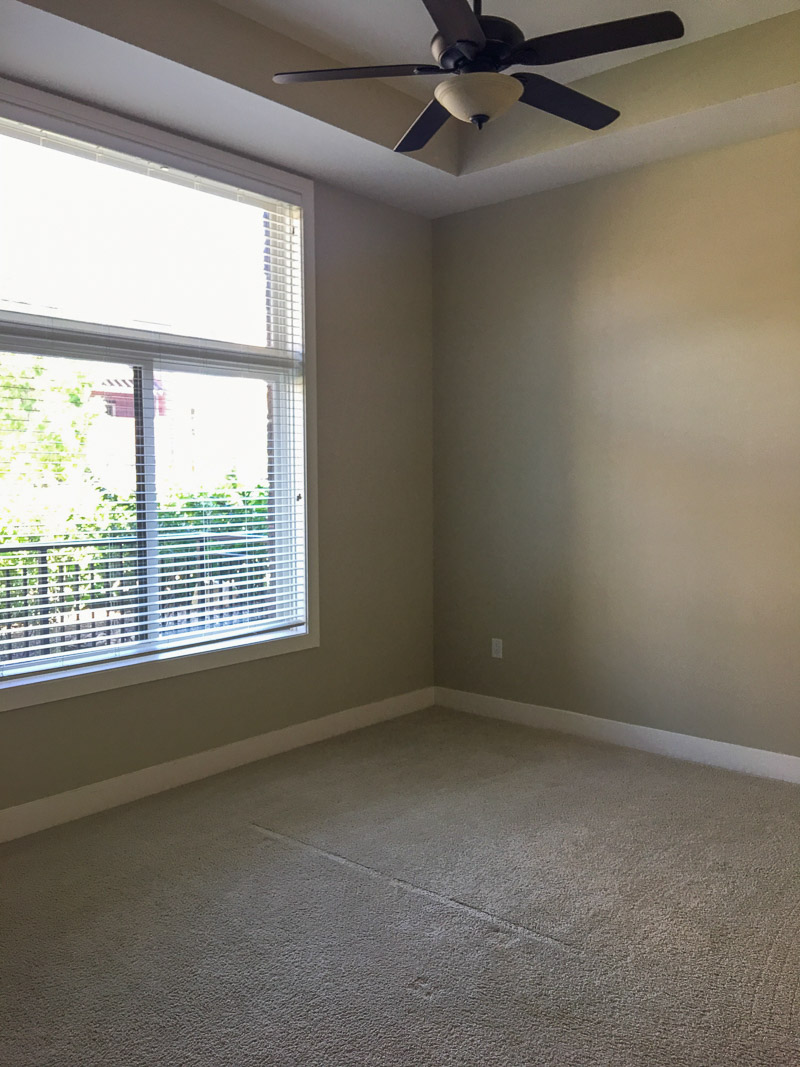 YIKES! Beige and boring, but I'll fix that.
Here's the plan:
Paint the walls white – this has already happened
Add wallpaper behind the bed
Find furnishings
Take down the fan
Find a chandelier
Find a rug to cover the carpet
Add window treatments
Find lamps
Accessorize with some fun colors
And lastly, here are some things I've been crushing on for this project.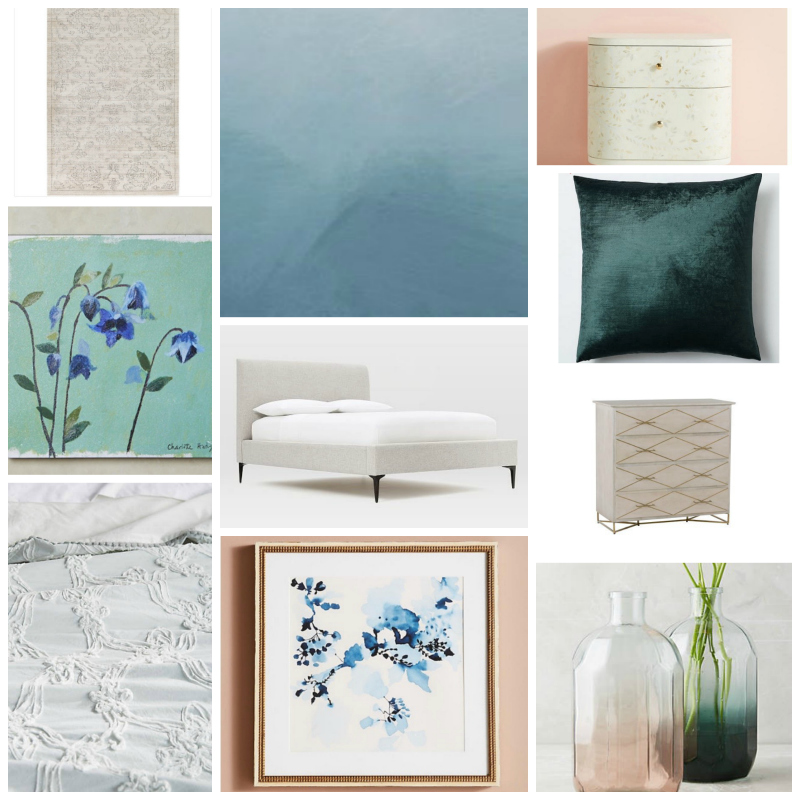 SHOP MY DESIGN BOARD


You can find the beautiful Anewall wallpaper here. I can hardly wait to show you pictures of it after it's installed!
The transitional Gabby Home dresser is a beauty too. Find it here.
A couple of things to note….I would love to find a bed with gold legs. The ones I've seen have to be special ordered, but we need a place to sleep sooner rather than later. Also, I haven't found lighting that I love yet and that fan must come down! Usually, lighting is the first thing I find, so wish me luck!
UPDATE:
See Week 2 HERE, Week 3 HERE, and Week 4 HERE.
Stay connected…..
Click on the Image to Subscribe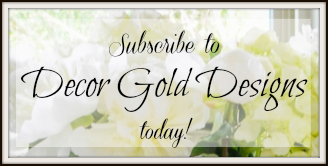 SOCIAL
Instagram | Pinterest | Facebook
Be sure to check out all of the featured and guest participants of the One Room challenge!