Each season I look forward to refreshing my decor, but there is something very special about decorating Christmas bedrooms. Going to sleep those last few nights before Christmas morning, and waking up on the 25th, even for adults, should be magical.
In our home, I love for my surroundings to help me capture that feeling. This year, I did it with layers of mostly winter white bedding coupled with white and metallic accessories and ornaments. I hope you love all three of our Christmas bedrooms!
*This post contains affiliate links. You can read our full disclosure here.
Master Bedroom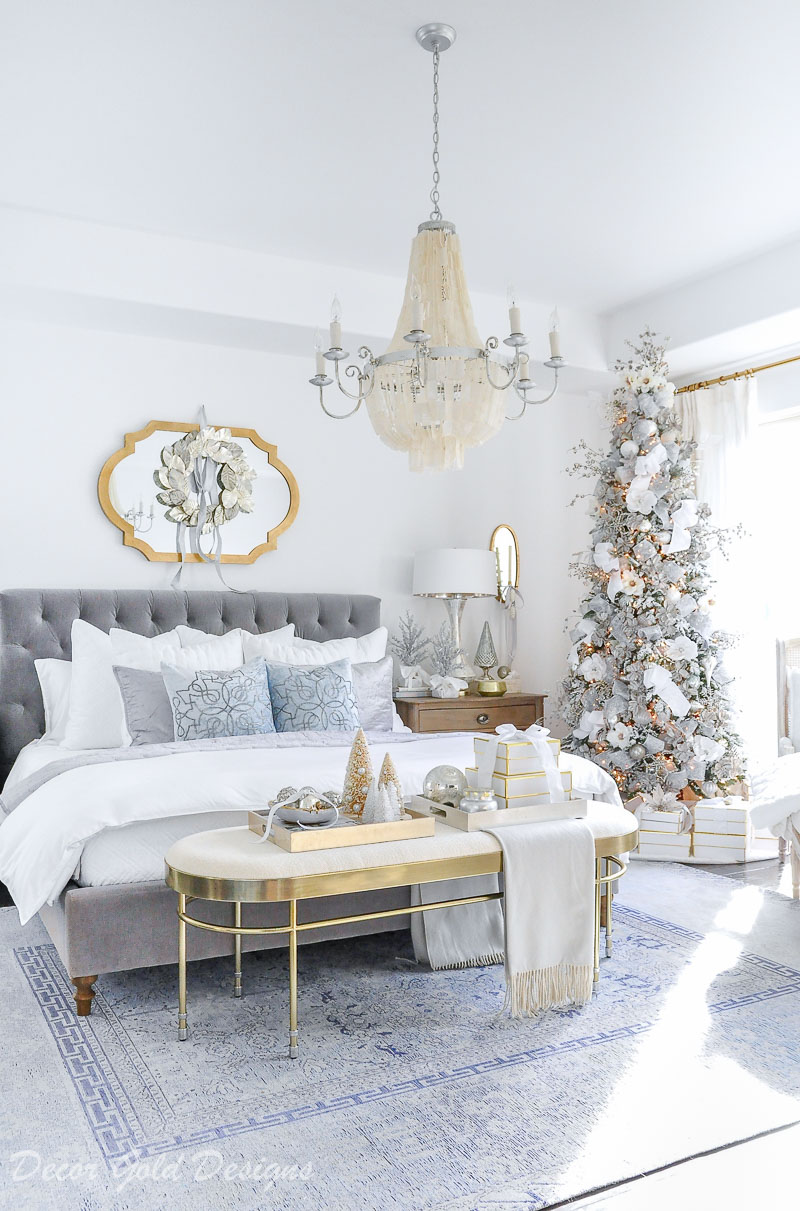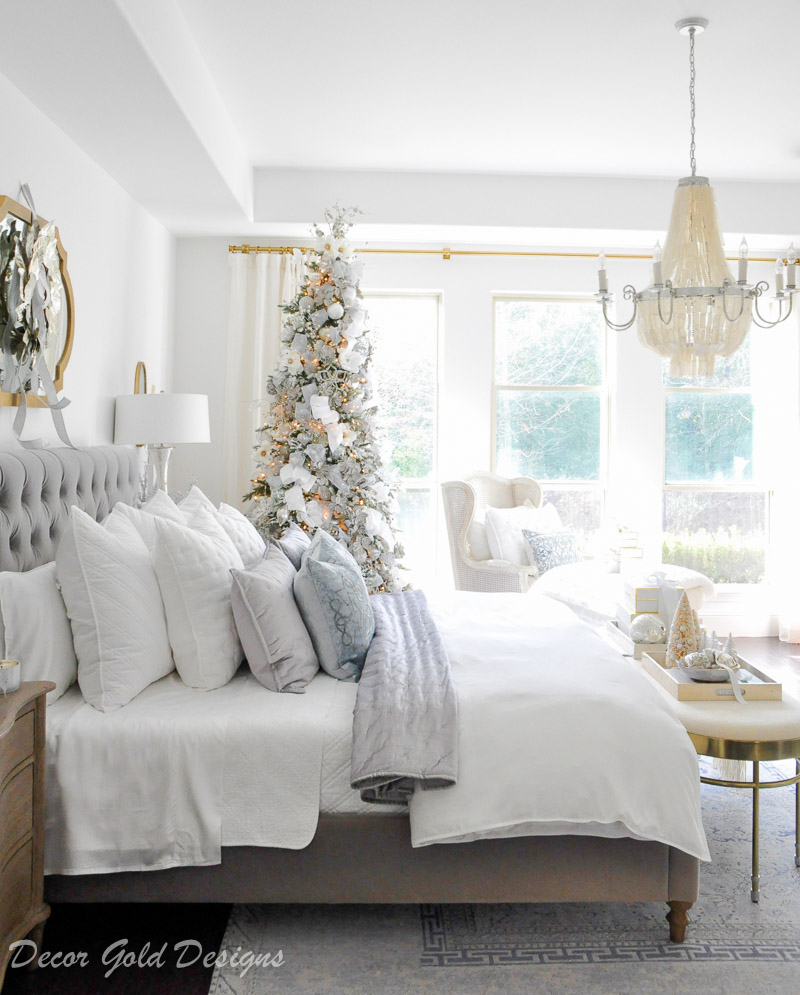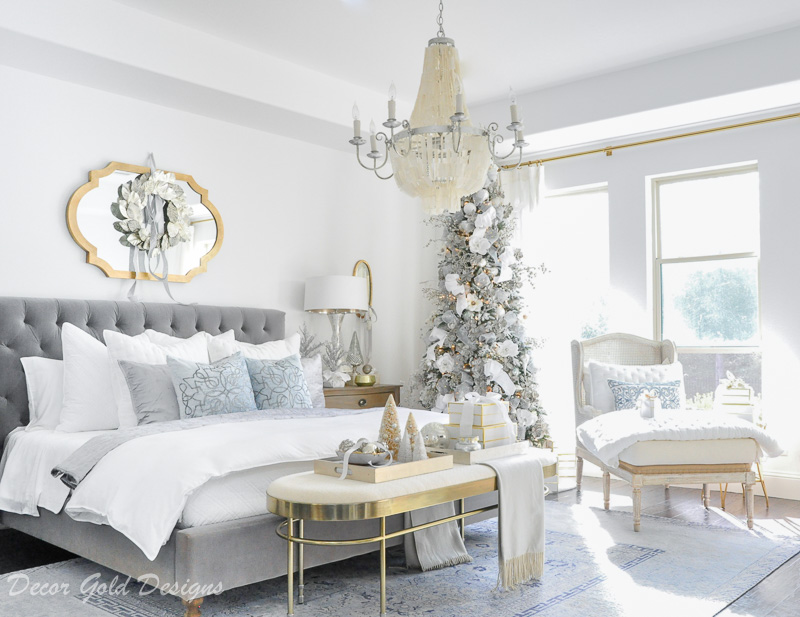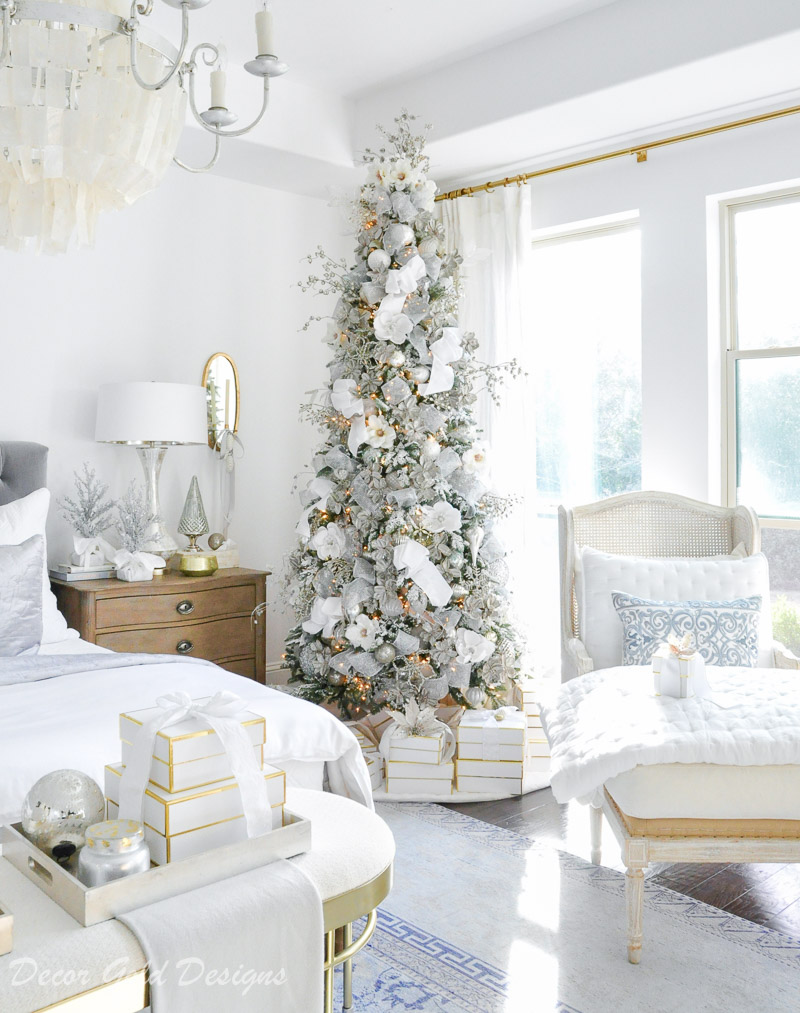 This is our fourth year to include a tree in our master bedroom. It has most definitely become my favorite new tradition.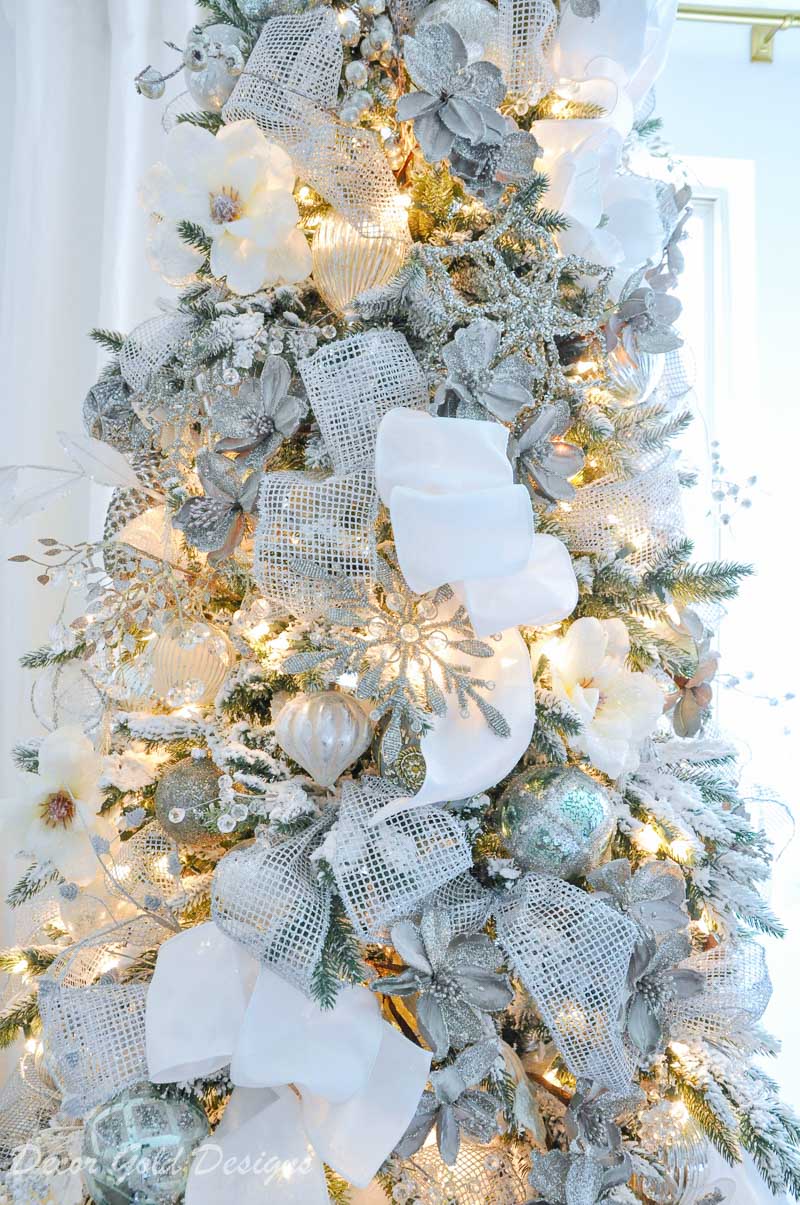 White and silver ornaments and decorations were my choice for this tree. I love how they glisten as the winter sun streams in.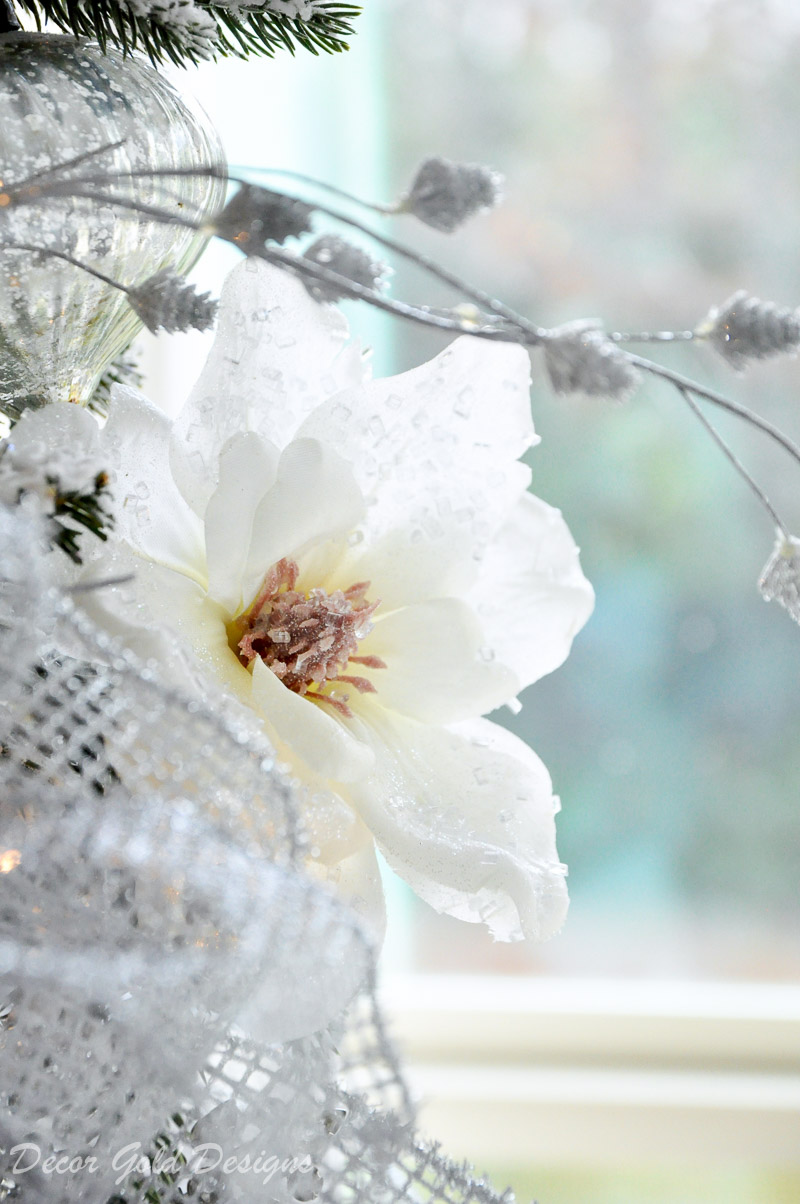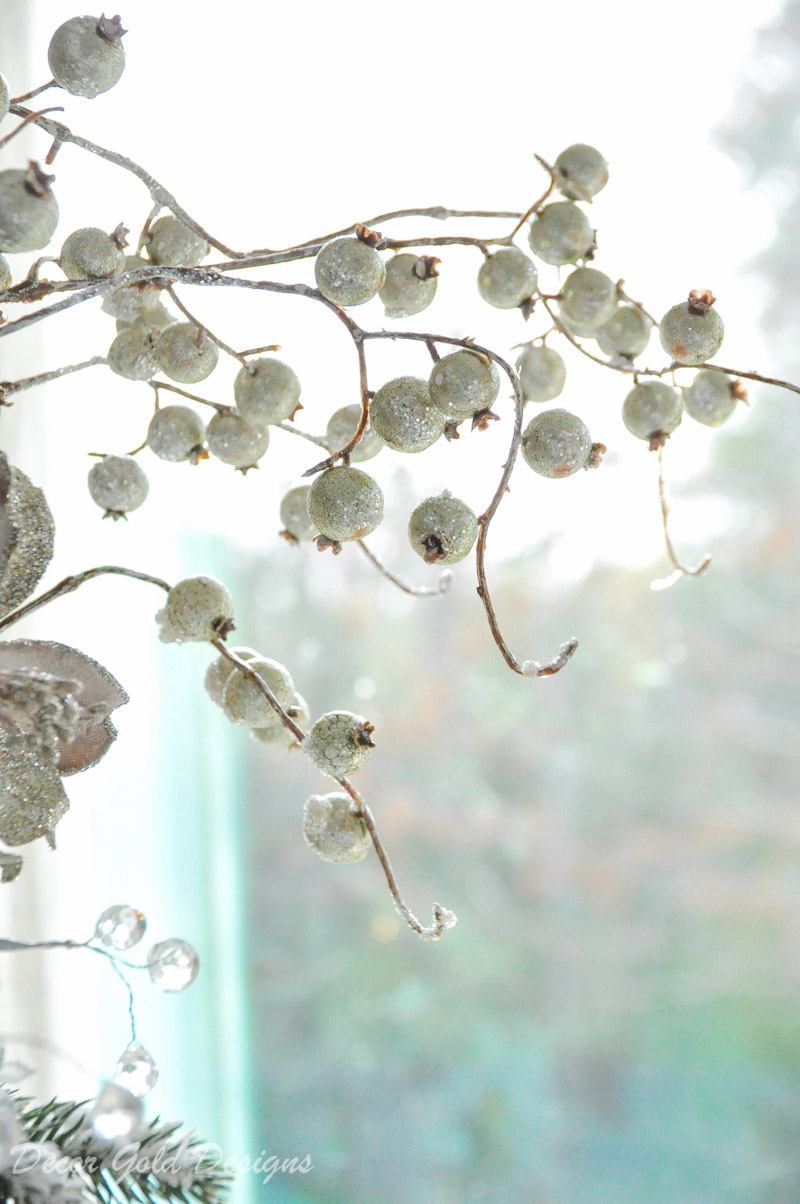 On the bed, I added layers of velvet. It just feels right this time of year.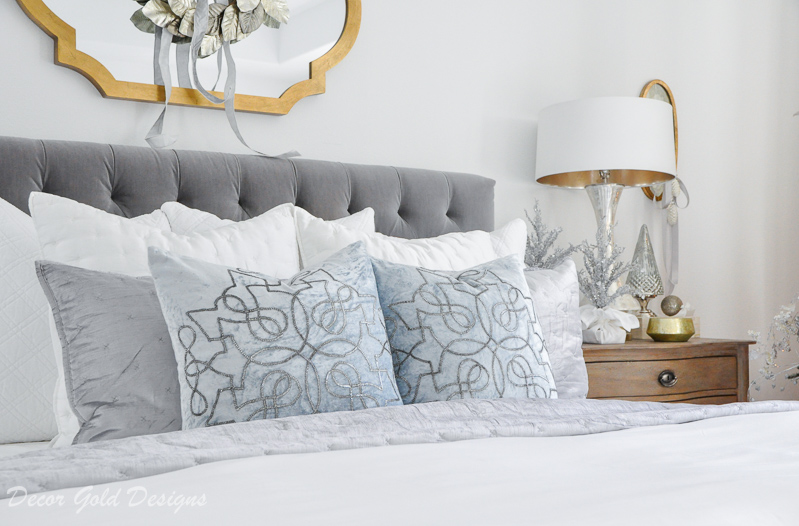 White quilted euro shams made an elegant and cozy addition to our winter bed. They match my favorite velvet coverlet, which I placed on the bed first. I then layered a gray quilt and the most luxurious bamboo duvet. My sheets are also bamboo and they are incredibly silky and soft. I am kind of obsessed with them and Tony is too! The duvet set, sheet set, and new euro shams are all by one of my very favorite bedding brands, Pom Pom at Home. I've been collecting their pieces for about 7 years and they are my most trusted brand due to their consistent excellent quality. Also noteworthy, the first Pom Pom at Home duvet (see it here) I chose 7 years ago is still very much in style.
With the silky bamboo, cozy velvet, and all of the bedding layers, climbing into bed is simply heavenly.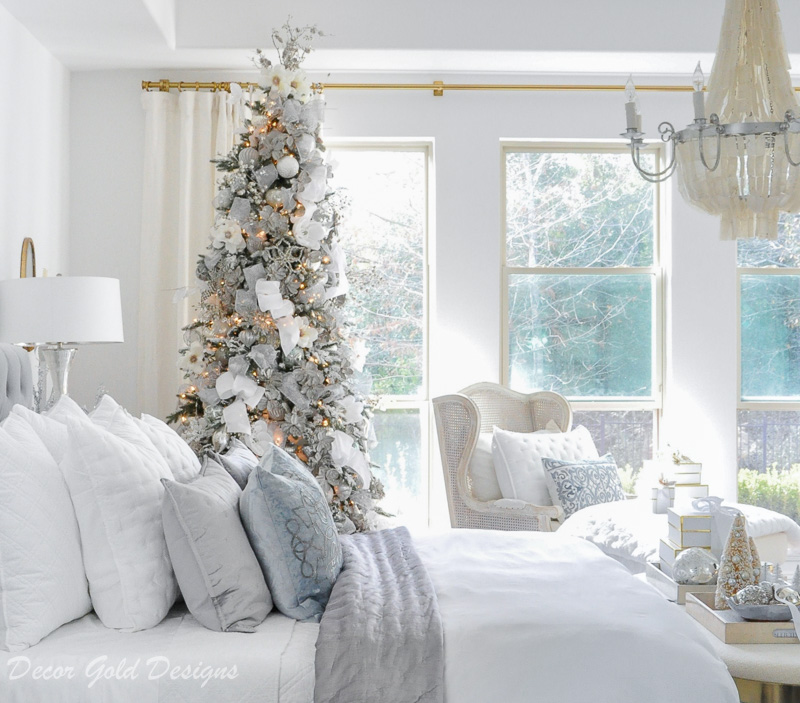 You may recognize this bench, first from our living room and then from our entry hall. We want to replace the small sofa we have been using in this spot. I have yet to find the right piece, so this is a stand in. But, I think I really like it here. Finding pieces that work in multiple spots in your home always makes transitioning a little easier.
These trays have a soft metallic finish and are perfect for winter. They are very reasonably priced too!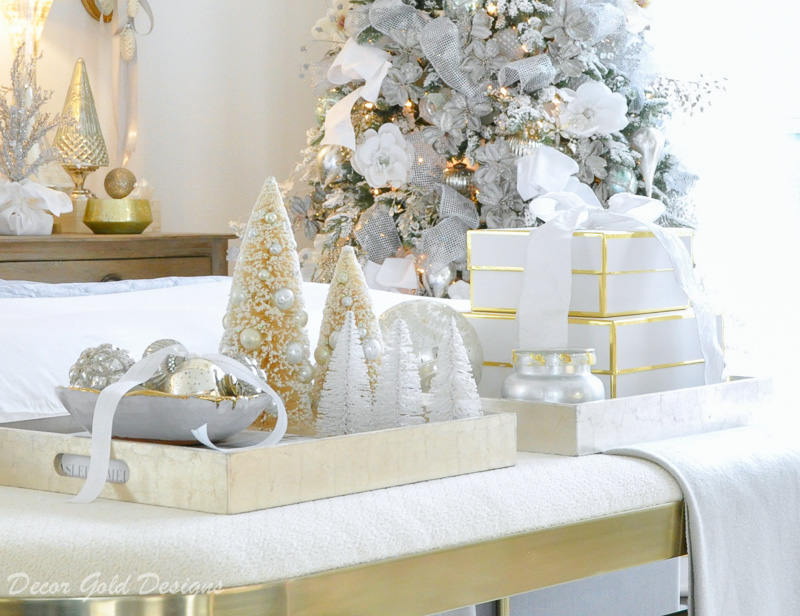 The mirror is another new-to-this-spot piece. I used the same wreath in my dining room and loved it so much, I ordered a second one for this spot. I tend to buy my accessories in pairs when possible for multiple styling options, especially unique items like this. It's golden-silver magnolia leaves look beautiful with everything in my holiday home!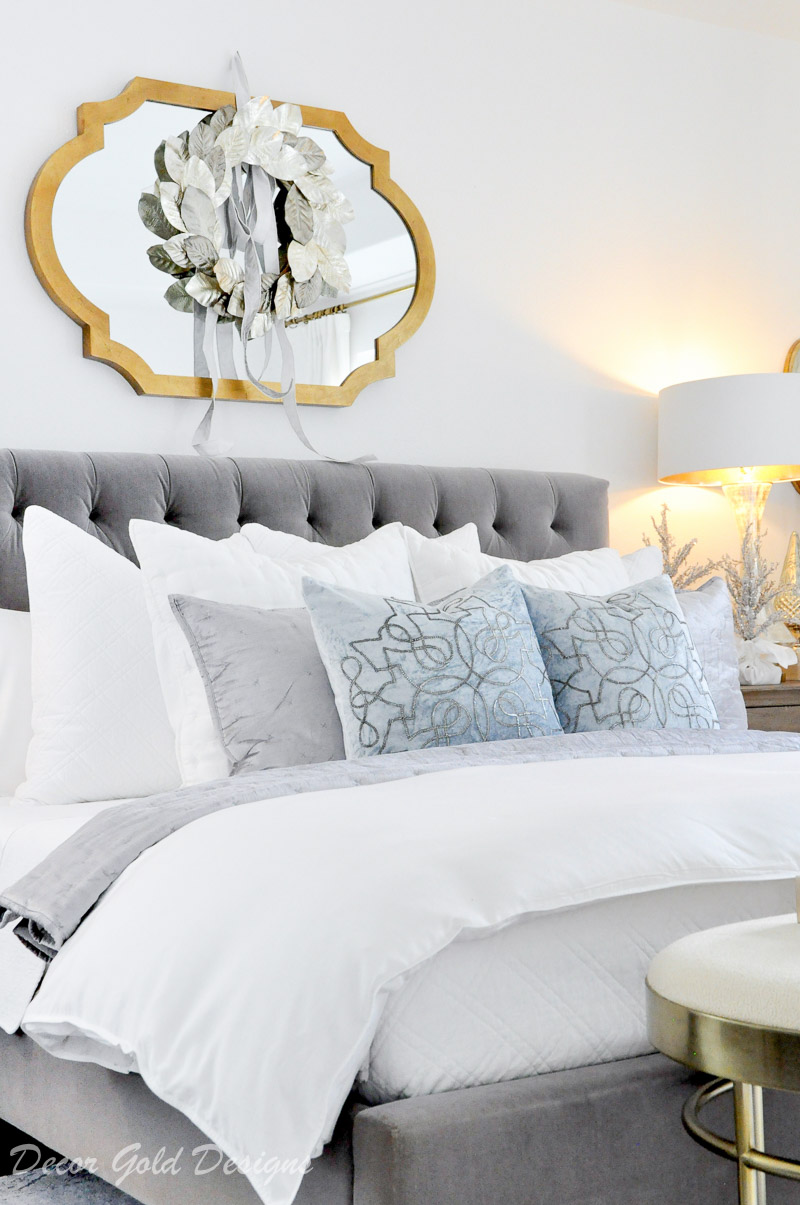 Our lounge chair became a bit more cozy with a standard sham and a quilted blanket.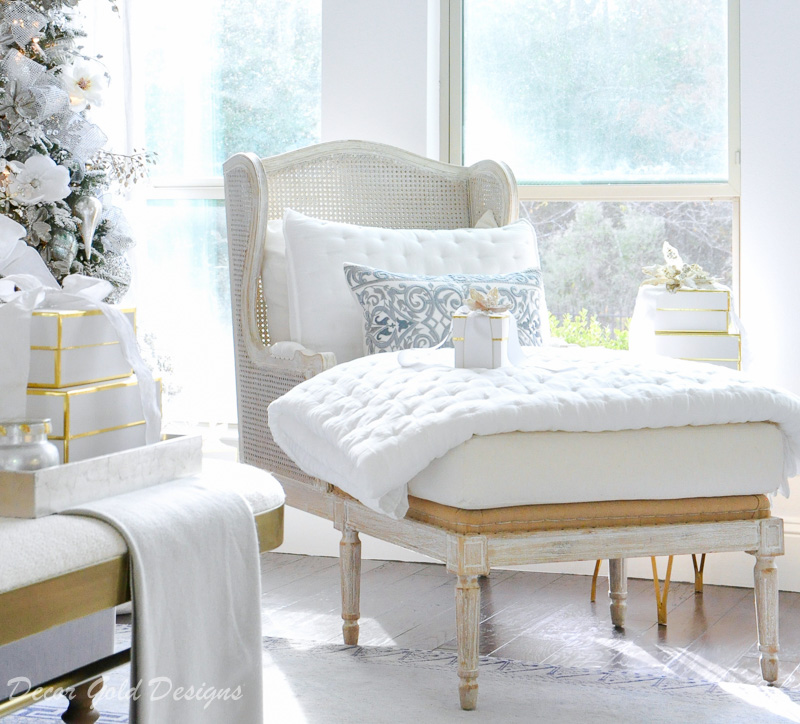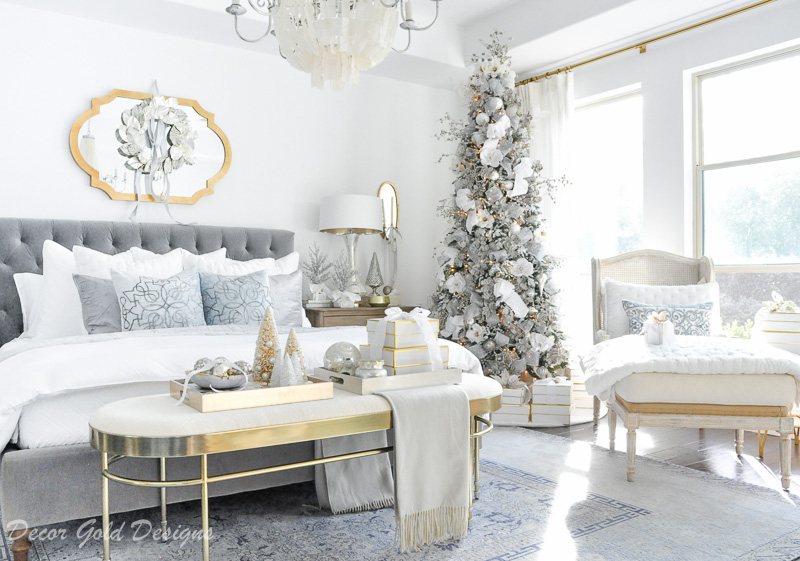 Just before I finished shooting, I left the room to get a package from the porch. I returned to find this.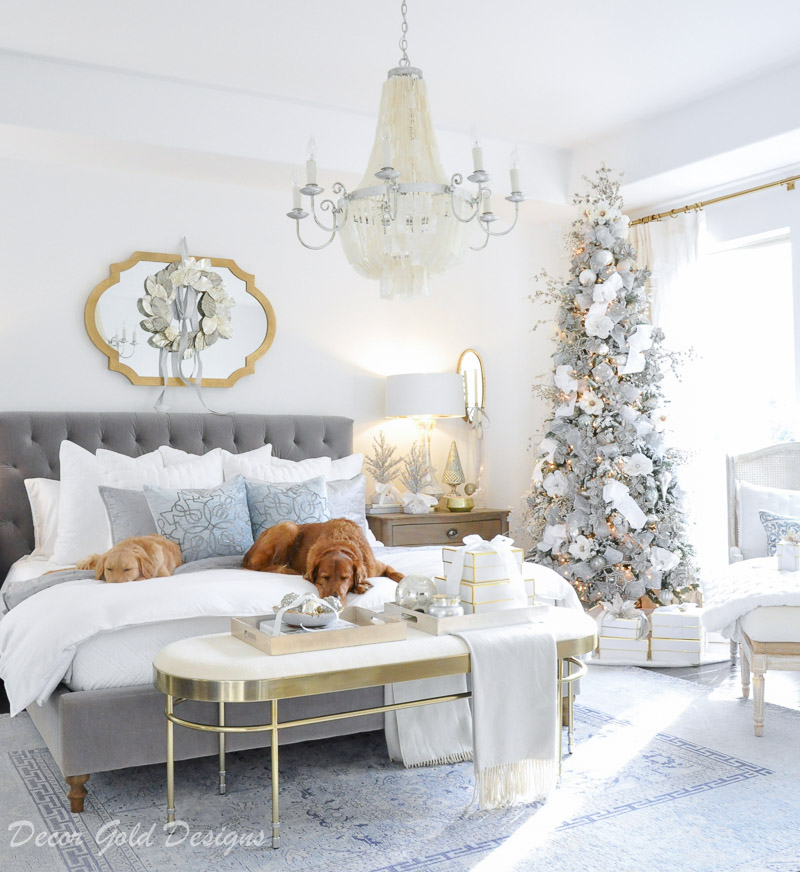 Sweet Riley and Ava are never far from me or from each other.




Guest Bedroom 1
It was relatively simple to make this room more special for the season. The tree was only $99 and even undecorated, it makes such a holiday statement. A few small trees on the nightstands, a little house on the bench , and a delicate snowflake garland complete the look.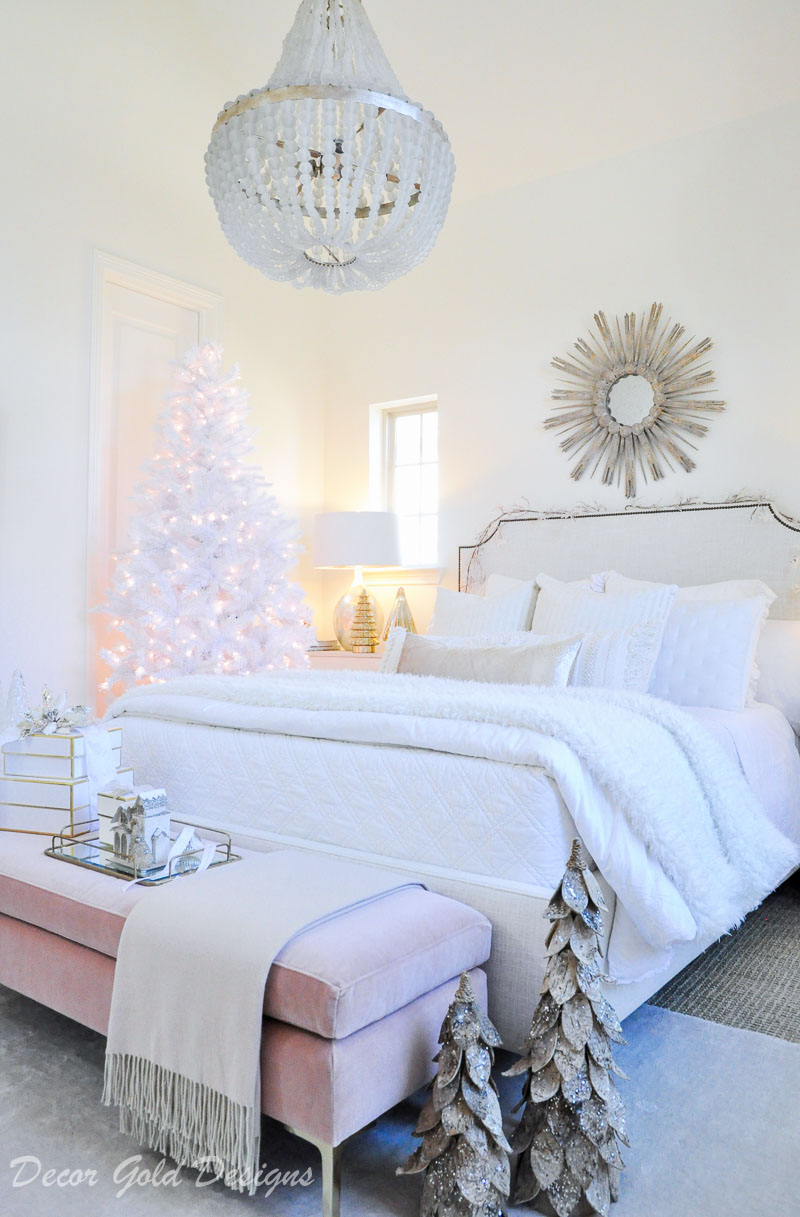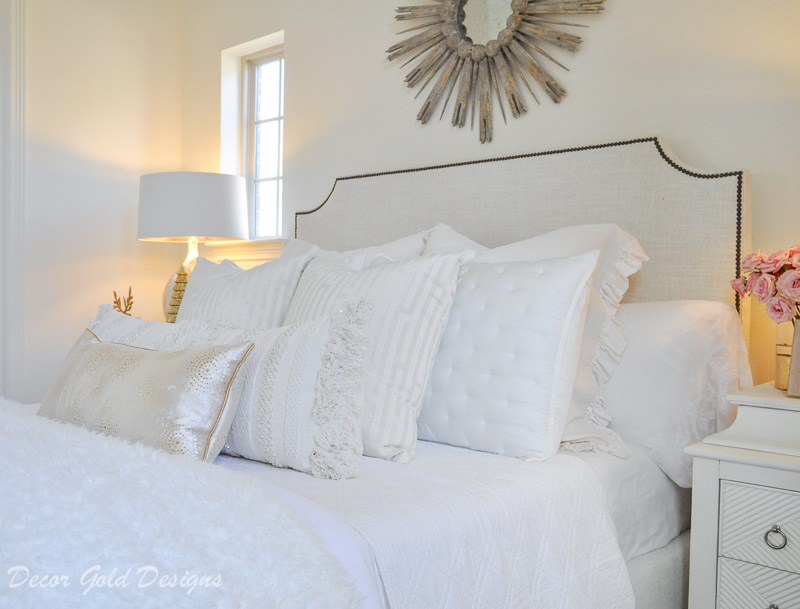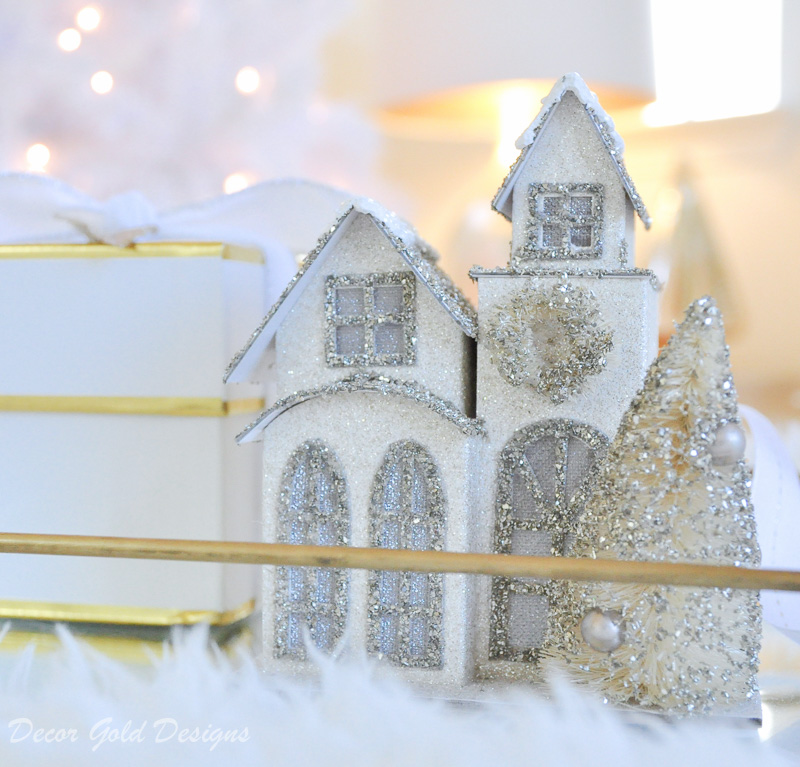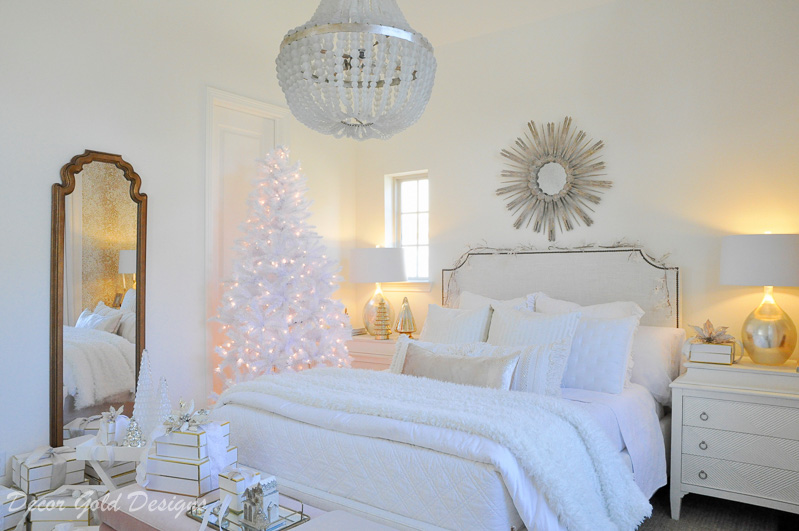 Guest Bedroom 2
Our remaining bedroom has winter whites on the bed with a bit of blush, basically the same look we've had for a while. I may do a few minor updates in here this winter or spring, so I didn't want to add anything new. I kept it even more simple than our other guest room. The sweet little bottle brush trees on the nightstand and the tinsel trees on the floor gave this space just what it needed.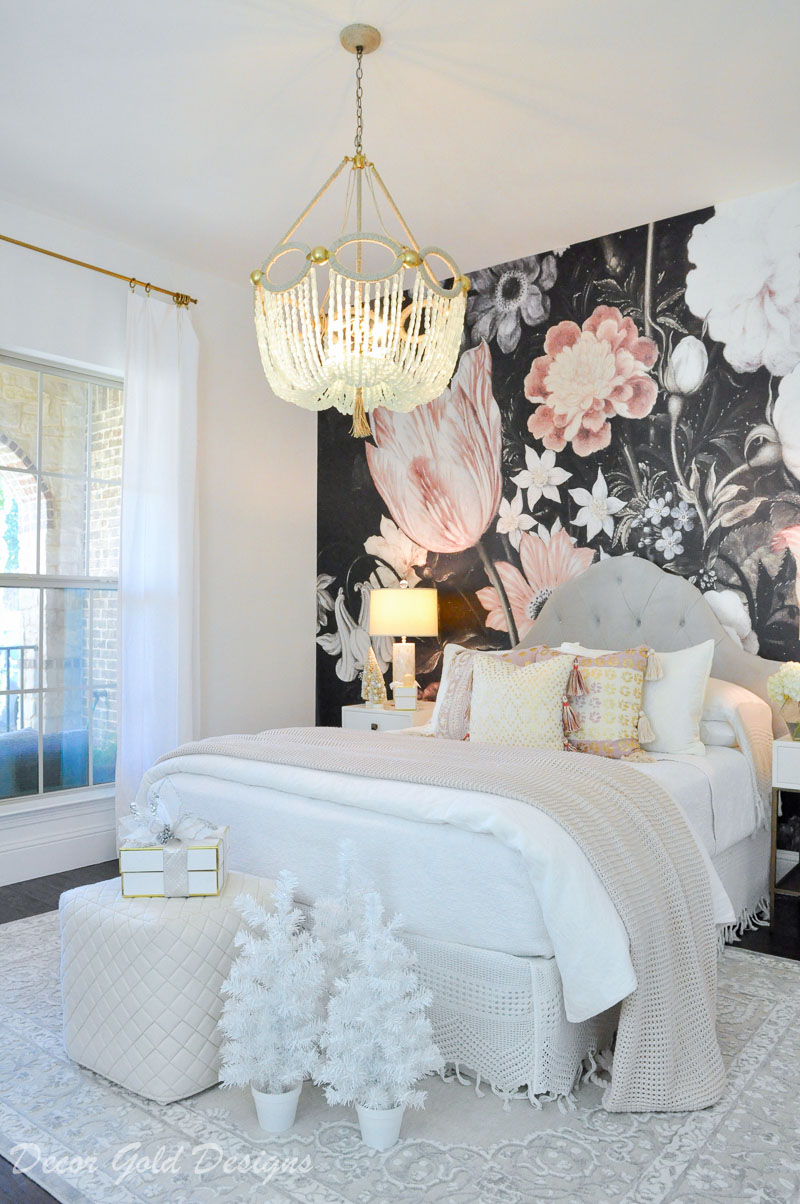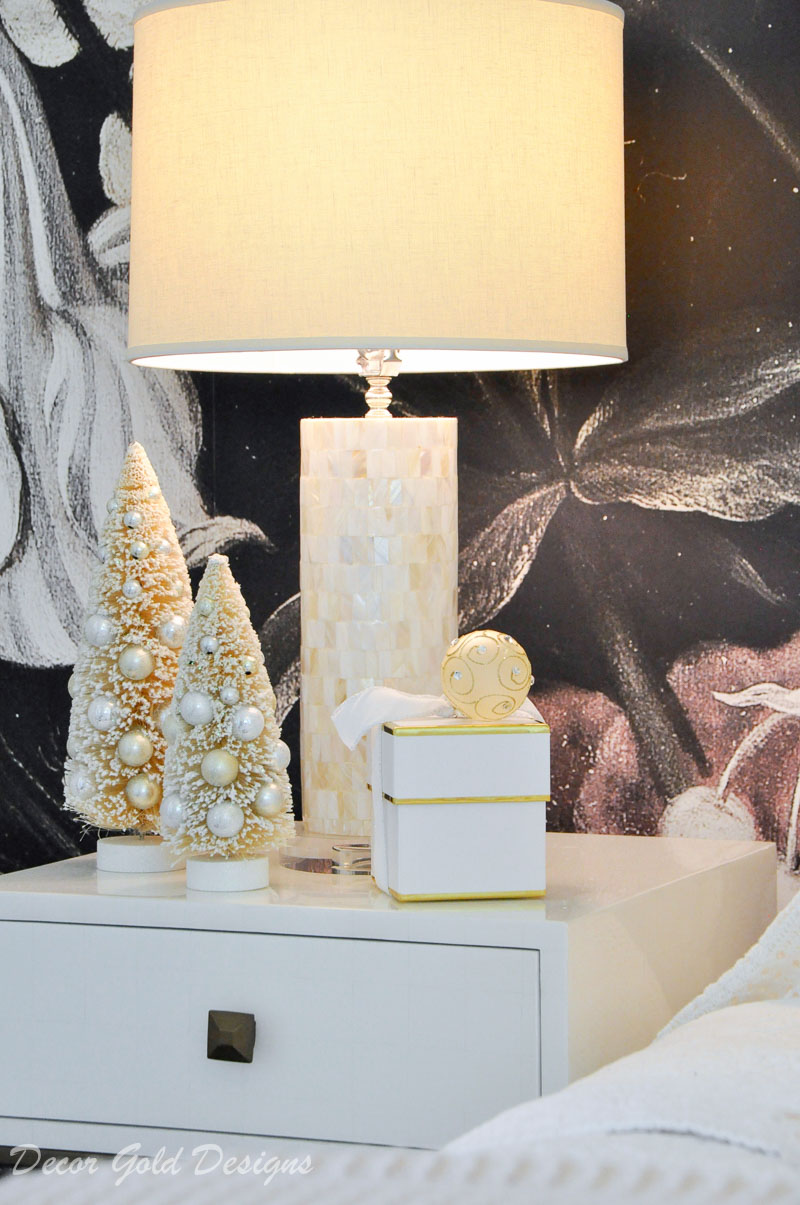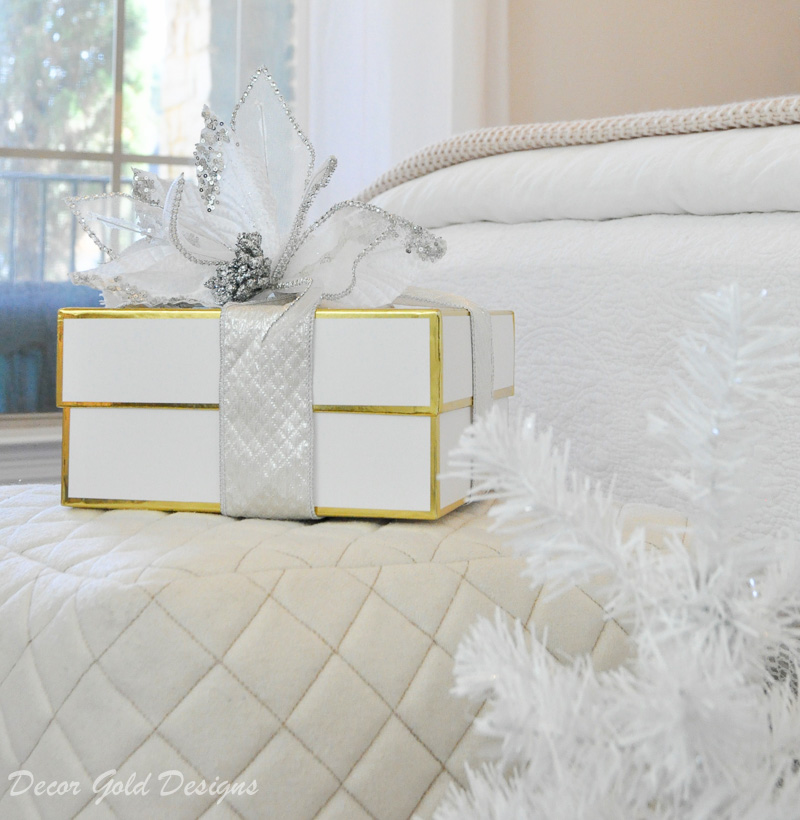 I hope I have inspired you to add some Christmas magic to your own bedroom with this tour. Thank you so much for stopping by!
MASTER BEDROOM 
Similar Bed | Similar Nightstand | Similar Tree | Rug | Similar Chandelier | Similar Bench
GUEST ROOM 1
Headboard | Similar Bed | Nightstands | Bench – choose "Customize" then Rosewater | Chandelier | Similar Gold Mirror
GUEST ROOM 2
Headboard | Nightstands | Pouf 
Tour our full home in our SIMPLY CHRISTMAS HOME TOUR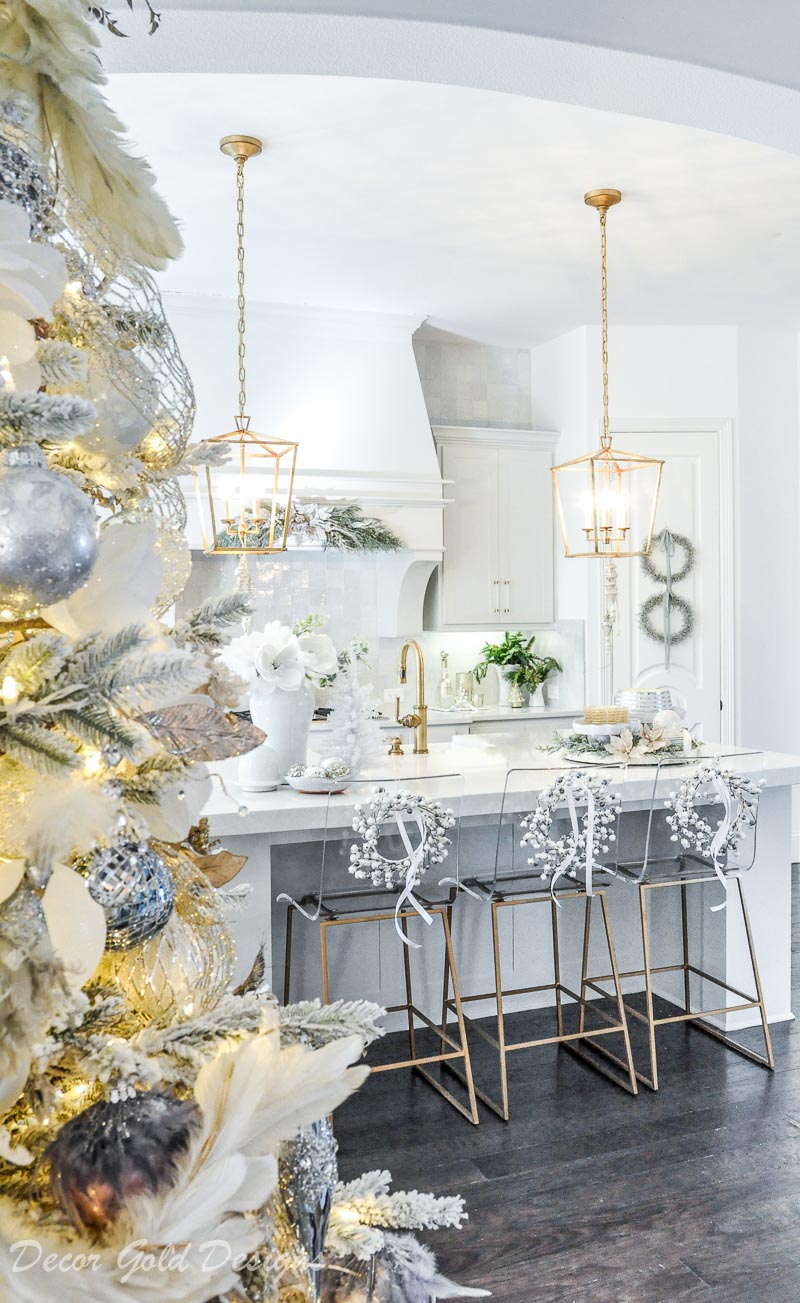 Tour our Christmas Dining Room in our Styled for the Season Home Tour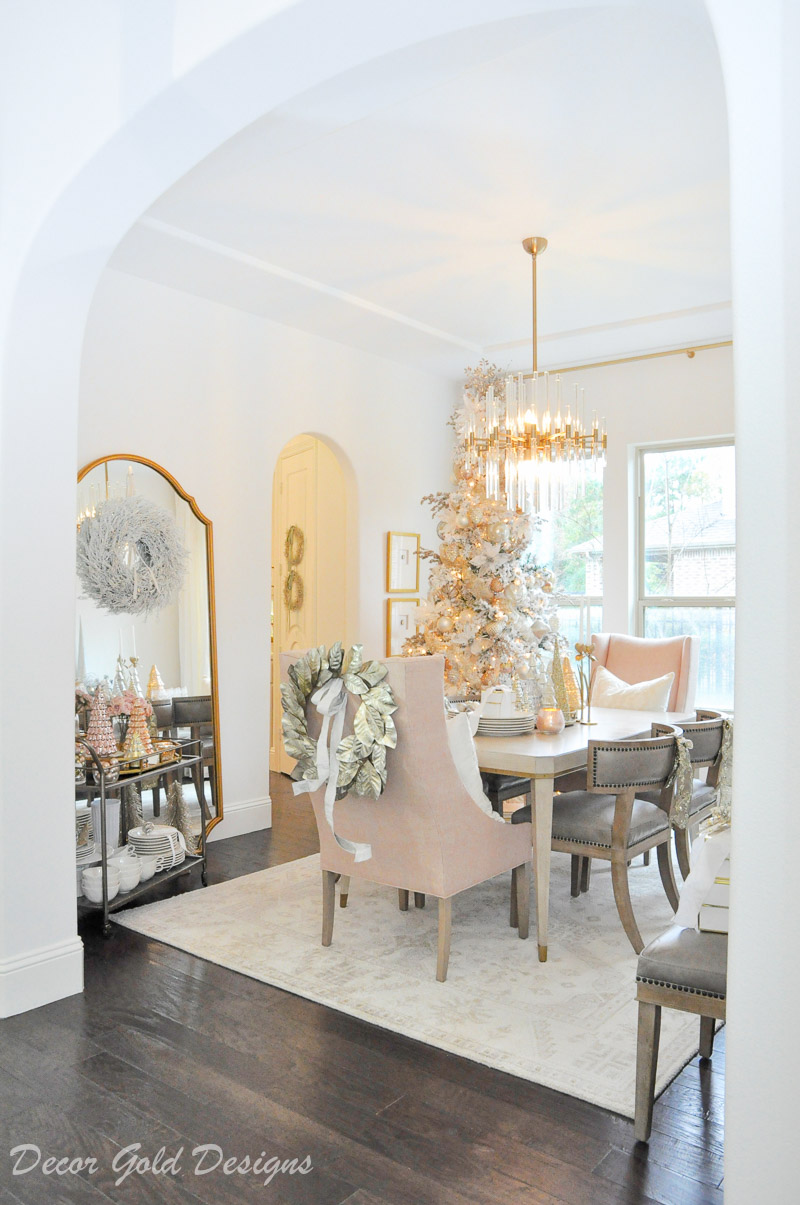 I hope you'll stay connected…..
Click on the Image to Subscribe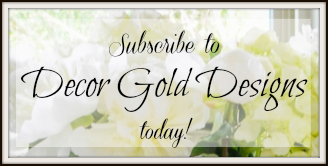 SOCIAL
Instagram | Pinterest | Facebook
Follow me on the LIKEtoKNOW.it app!