I have always loved to decorate. As a young girl, the only space I had to myself was my bedroom, so that's what I decorated. I remember arranging little nicknacks and my stuffed animals over and over. Next came my dorm room. I remember decorating it too.
Now, as an adult, I still love to design and decorate bedrooms. In the first two years after launching my website, I had already completed three full bedroom designs from start to finish. You can find my three full bedroom designs below:
Guest Room 1 | Guest Room 2 | Colorado Loft Bedroom
Today, I'll be sharing my best tips and ideas to help you create a designer bedroom. I am hoping to inspire and encourage you to get started on your own bedroom.
*This post contains affiliate links. See our full disclosure here.
1. Plan a Space Plan That Flows
The last thing you want is a cramped feel. Keep the walkways within your room open, making it feel larger. Think about flow as you will want to move freely throughout the space.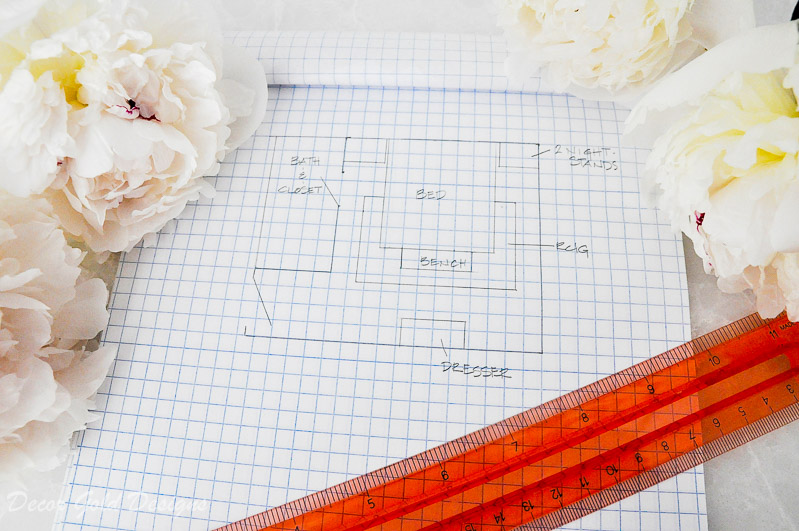 2. Comforting Color Palette
Pick colors YOU love. There are no rules for this. This is your bedroom and you need to LOVE it! If you want a relaxing room, you may want to consider a neutral or soft color scheme. You can add color in accents and accessories.
3. Choose a Focal Point
Every room needs a focal point, an eye-catching spot that establishes a place for your eyes to land. Often, the focal point is the bed, which you can enhance with an arrangement of beautiful pillows. Adding art or a mirror above your headboard will further draw your eye to the bed and create a designer look.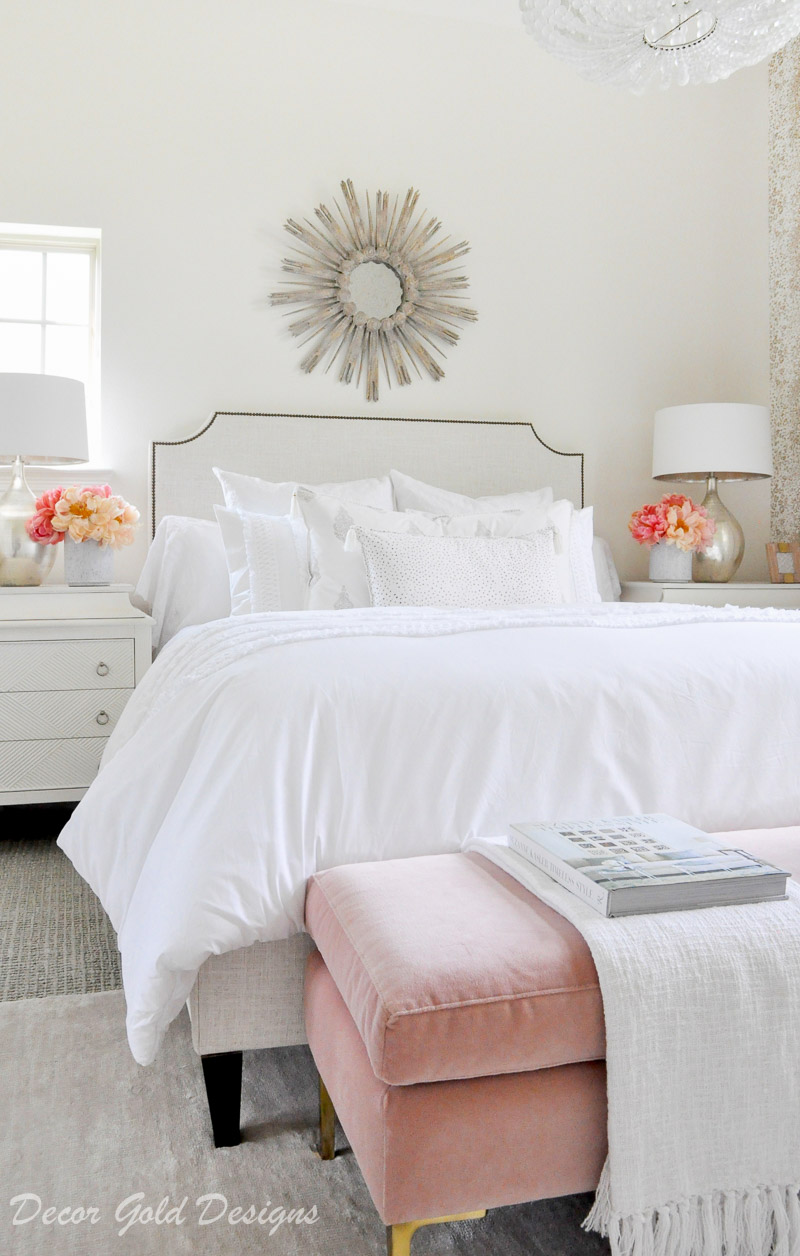 4. Select Beautiful Lighting
Take down that ceiling fan and replace it, preferably with a chandelier. It will provide you with a far more glamorous look than the fan alone could. Additionally, don't forget to add beautiful lamps on each side of the bed.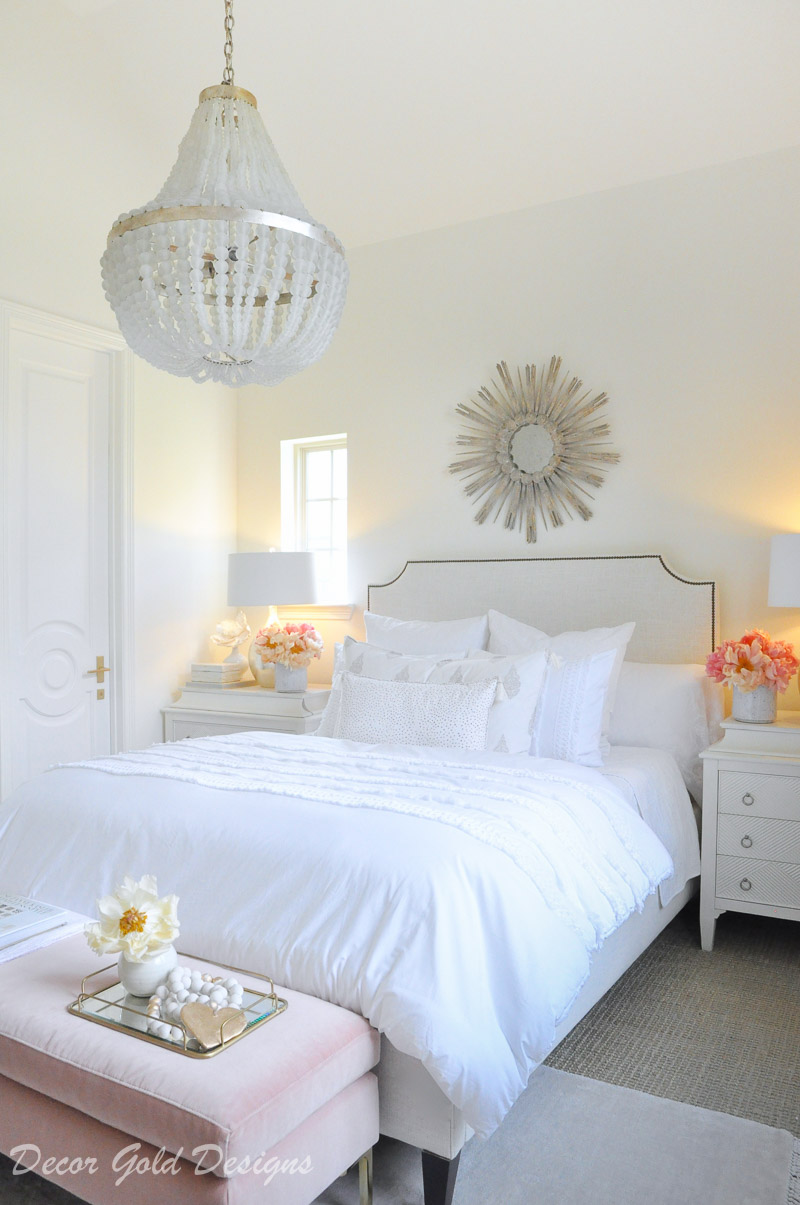 5. Order Window Treatments
Designers specify tall panels. Simply plan to place the rod several inches (12″ or more if possible) above the top of the window opening while bringing the bottom to the floor. This will create the illusion of a larger window. For privacy, add shades or order blackout drapery panels.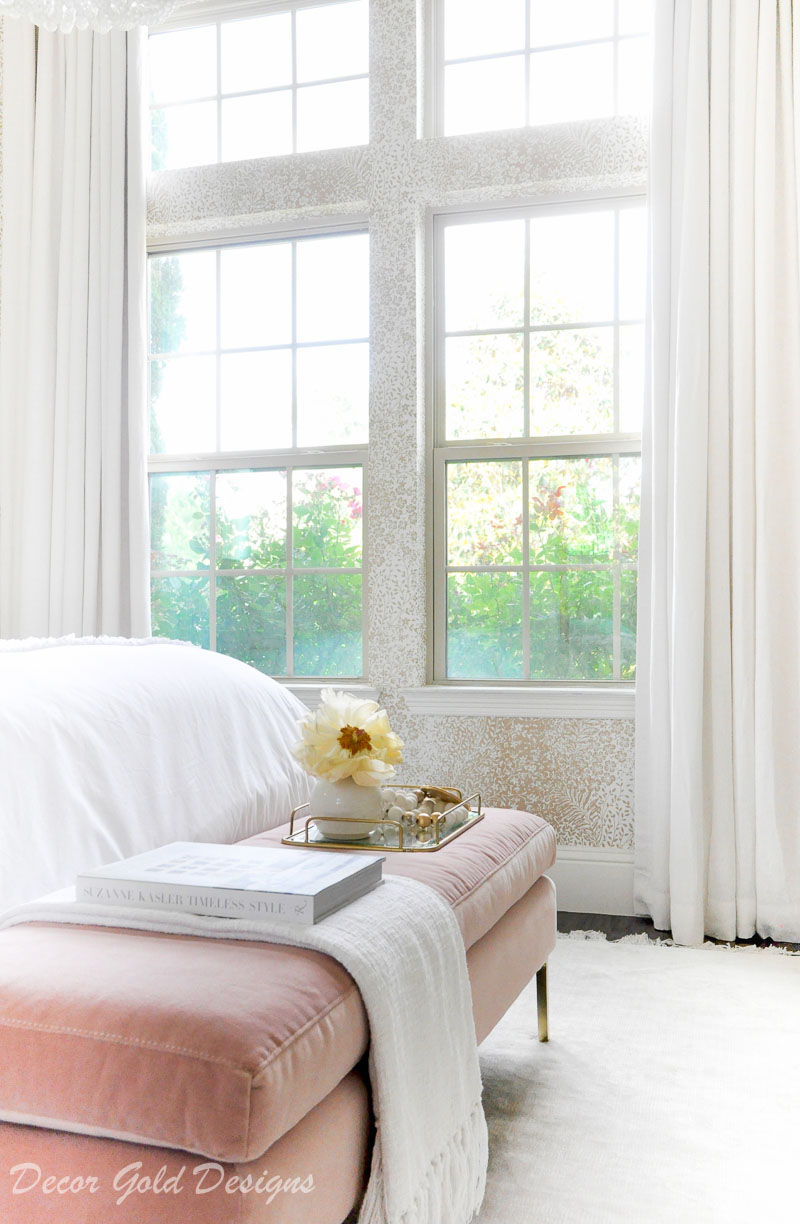 6. Consider Storage
Be smart about storage when decorating a bedroom. Get a nightstand with drawers. Baskets and under bed storage are other good options as well. A small decorative box on your nightstand can hide unsightly items.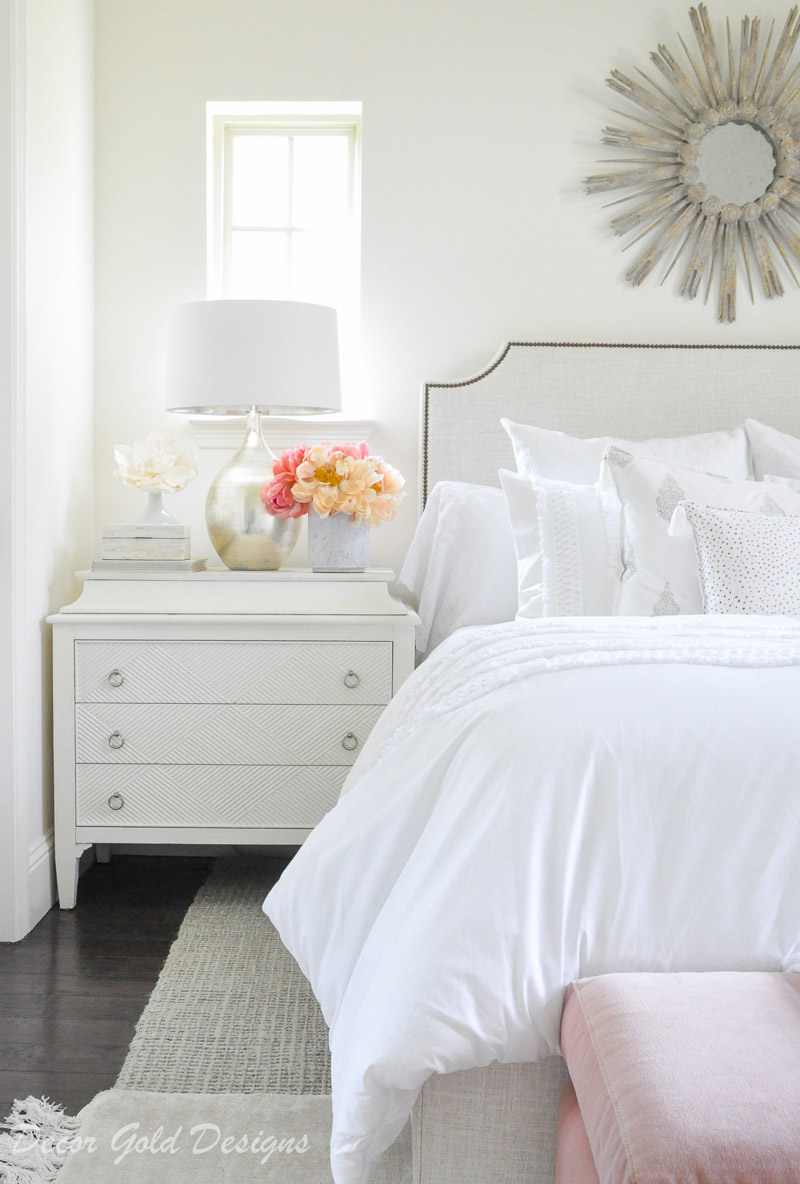 7. Add a Rug
Add beauty and comfort with a rug. Since it is a bit of an investment, I recommend choosing something with some neutrality and timelessness.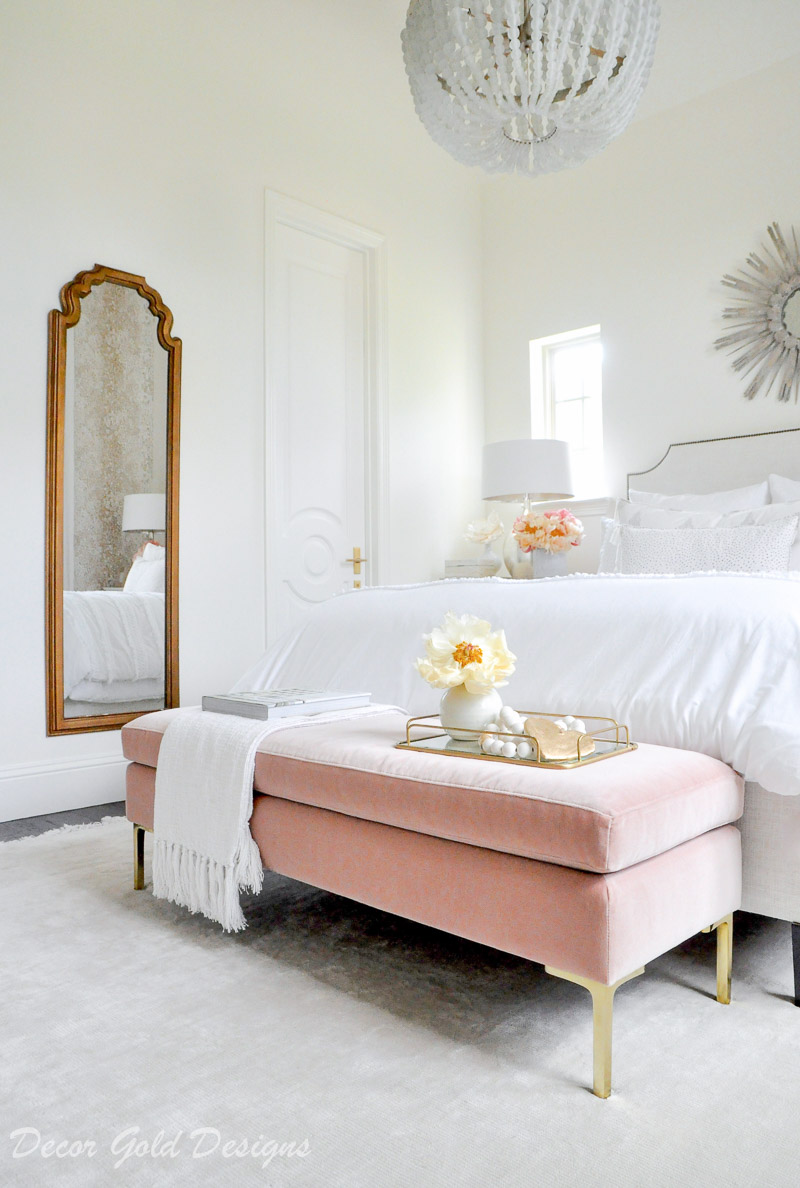 8. Layer Your Bed
Layering is the key to a well styled bedroom. It will give your bed a luxurious look and provide coziness. The right amount of pillows is key. Try starting with standard shams, euros, and 2-3 throw pillows and add or subtract to fit the look you desire. It is always a good idea to stand back for a full room look when making edits.
Here are a few options: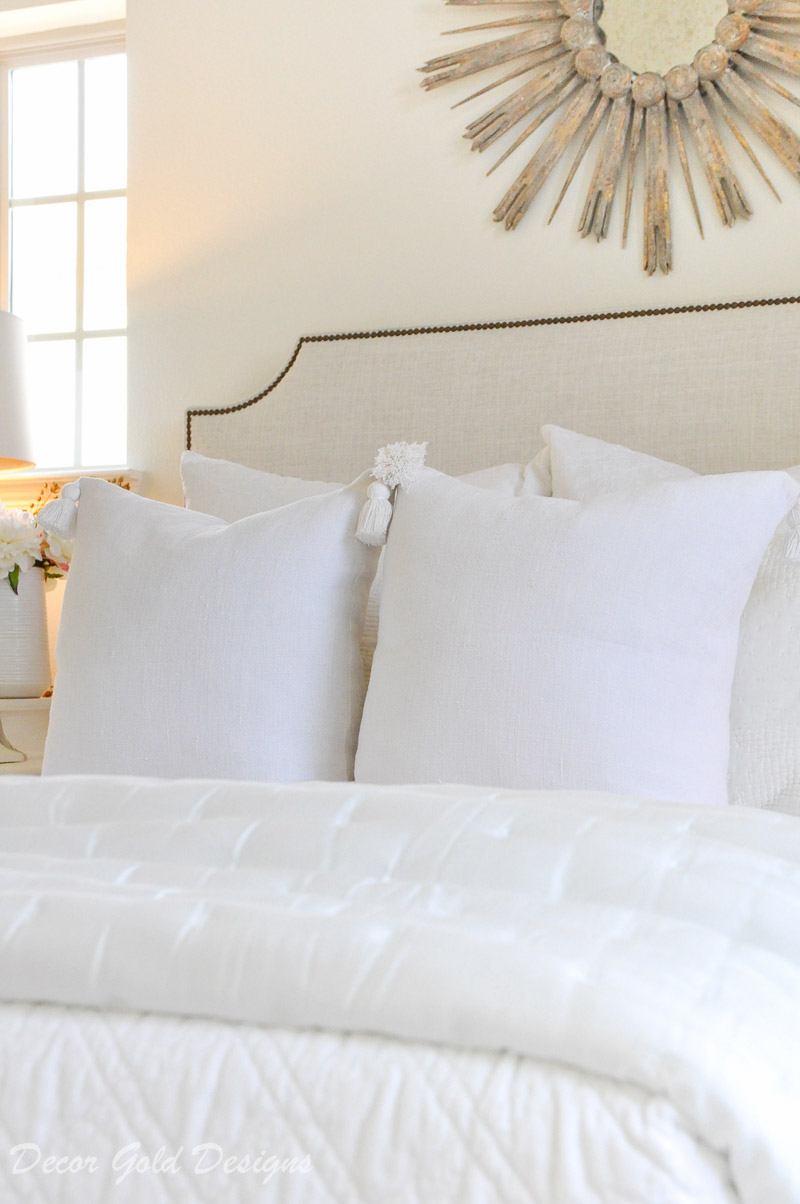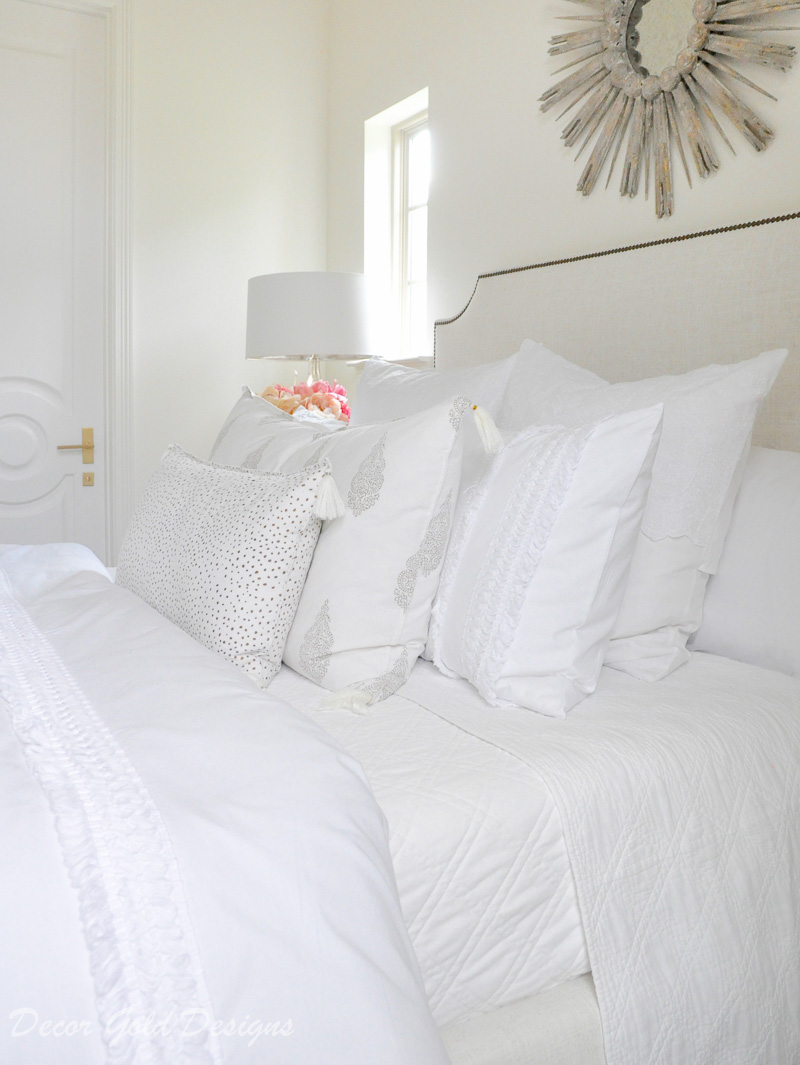 9. Accessorize
From staples to the unexpected, accessories are the bow around the package. Try using candles, fresh flowers and beautiful books. They will help tie everything together.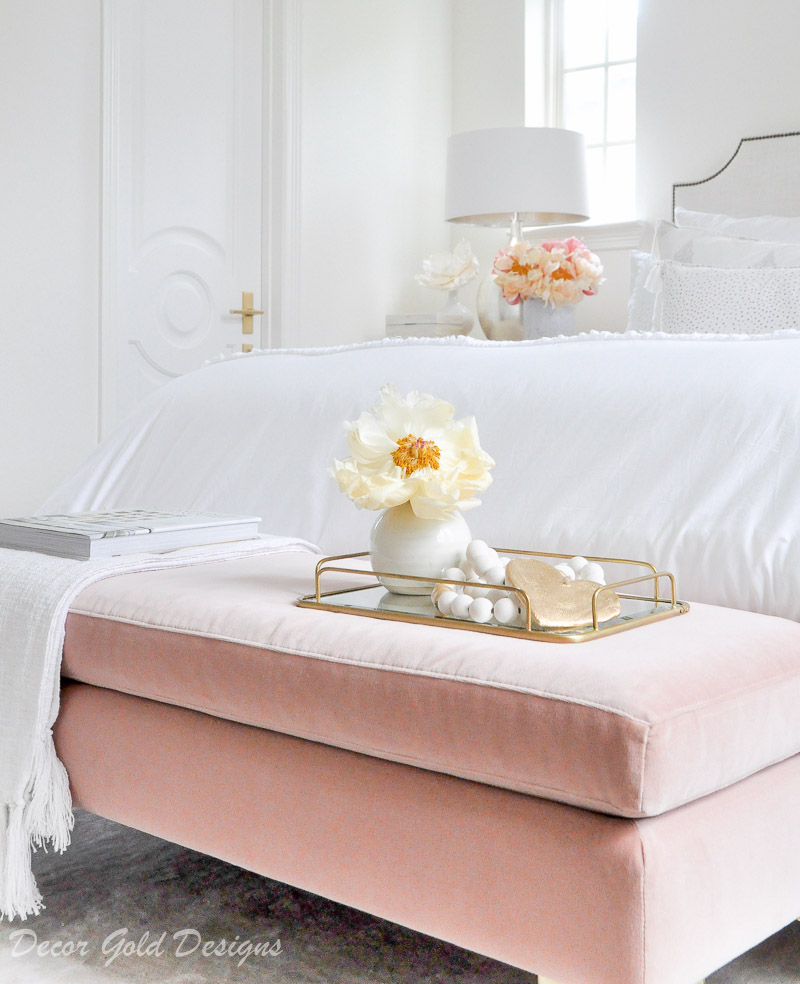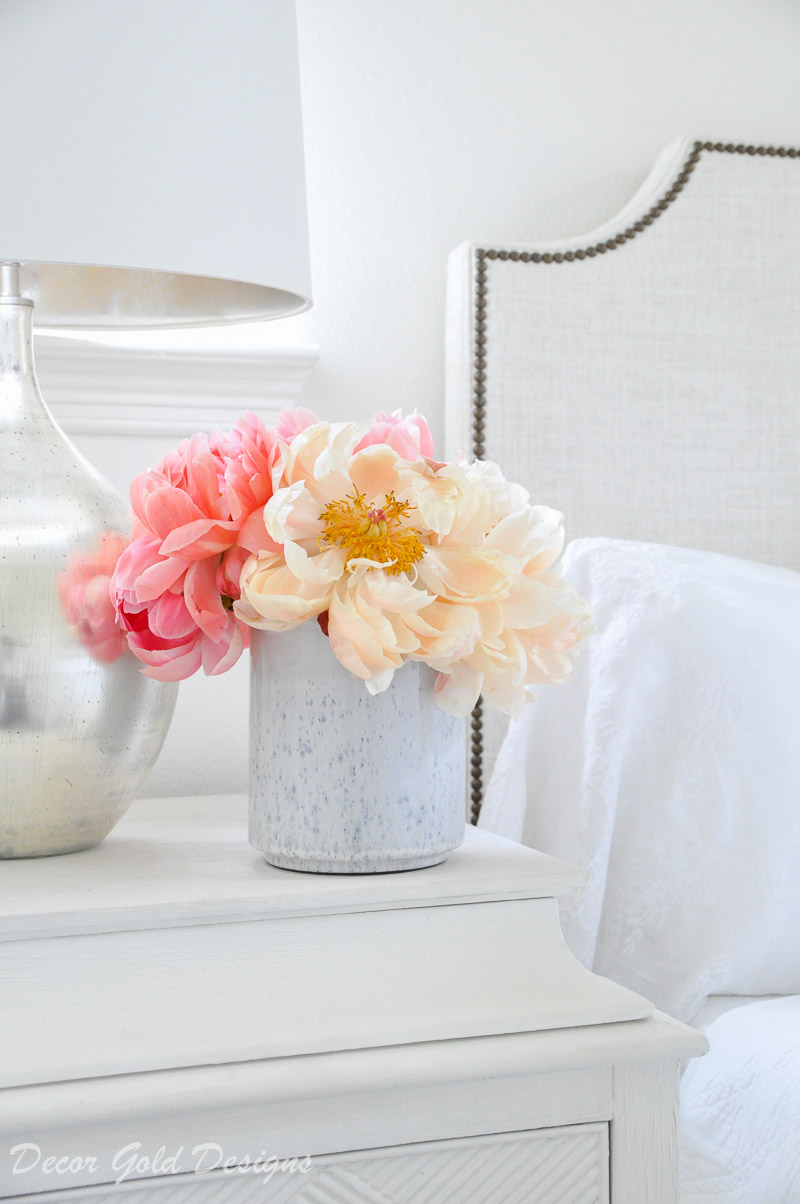 The finished look will be well worth the effort!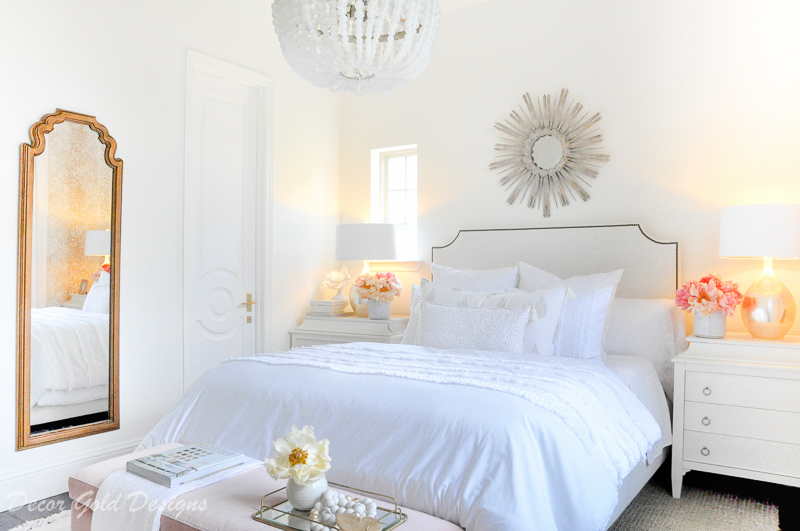 I promised an announcement! The big news is, we are updating our master bedroom! I have selected new furnishings and am working on the rest. Can't wait to refresh this space with an updated look! Do you enjoy room makeovers? Decorating tips and tricks? Seasonal styling ideas? You can find all of these and much more on Decor Gold Designs, so consider subscribing to our newsletter and never miss a post!




Stay connected…..
Click on the Image to Subscribe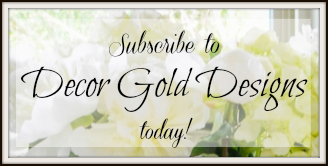 SOCIAL
Instagram | Pinterest | Facebook
Follow me on the LIKEtoKNOW.it app!