Over time, I have found that creating a luxurious place to sleep is very important to me. Even when I was little, I used to get so excited when my mom or grandmother bought new bedding for my bedroom. I felt the same about my dorm room bedding.
By the time I had my first adult home, I purchased the nicest fabric I could afford and sewed pillow shams for my bed.
I still adore nice bedding. For me, it is an important element for a great night's sleep.
Along the way, I have figured out a few bedding tips that I think you will love! Use my tips to create a timeless, luxurious bed using just the right pieces!
*This post contains affiliate links. Disclosure here. Additionally, this post was sponsored by Bloomingdale's. I selected the beautiful products I'll be sharing with you today. As always, all opinions are my own.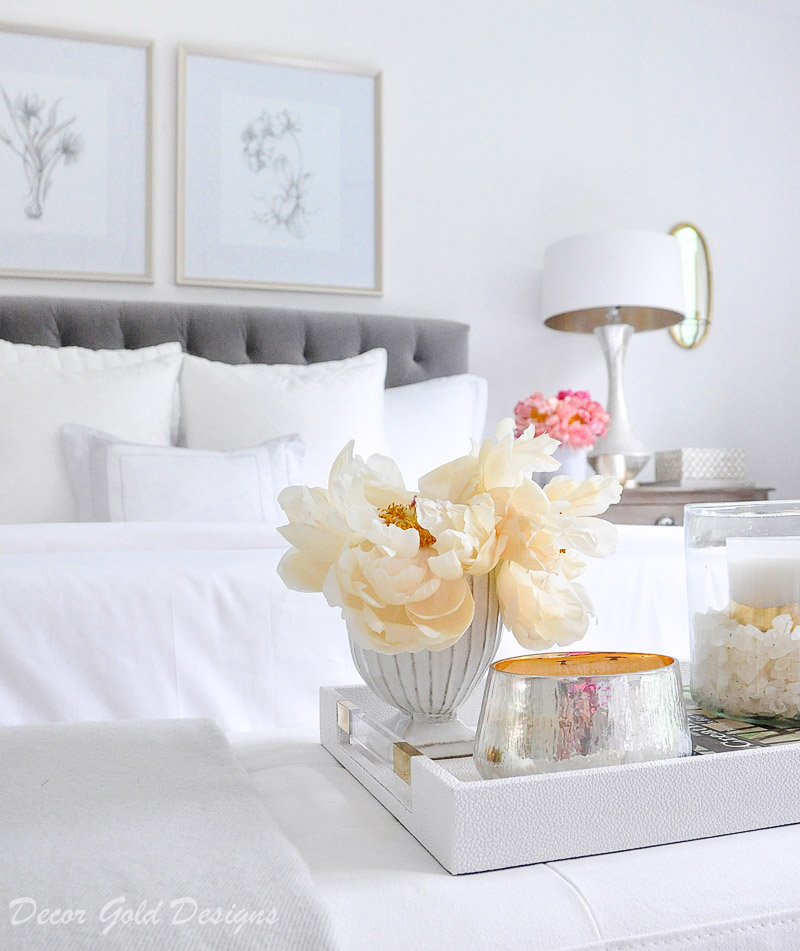 Include the Right Pieces
Start out with high-quality pieces. Plush fabric that is soft and beautiful is a must.
I recently purchased a few pieces to upgrade my bed from Bloomingdale's. They are gorgeous sateen pieces with a contrasting silver border and stitching from the Yves Collection.
Bloomingdale's is known for having multiple brands of luxury bedding. I highly recommend them as your go-to source for beautiful, high quality bedding pieces.
My new pieces feel and look AMAZING!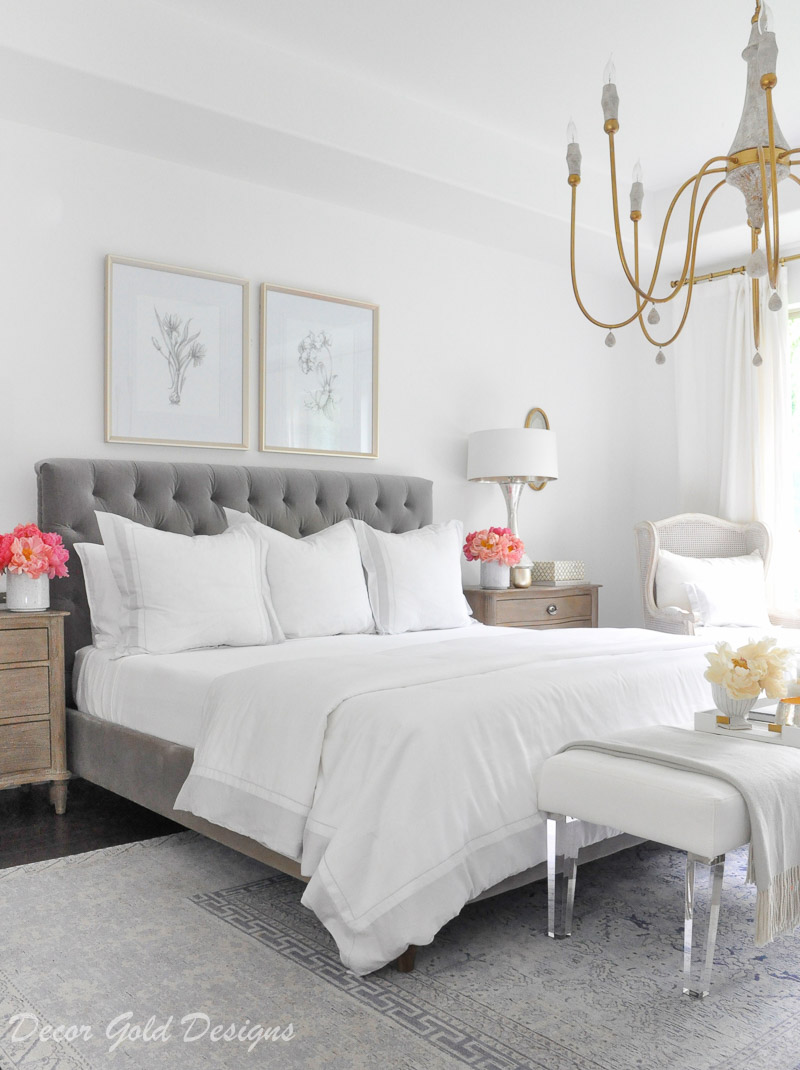 I never make my bed without including a few staple pieces.
Coverlet
The weight of the coverlet I selected is just enough to look gorgeous as a piece that shows, but not too heavy to use while sleeping.
Duvet
A duvet can be spread out on your bed, folded down once, or folded in thirds at the foot. This pieces provides a well-styled layered look.
Shams
Euro shams add height and look gorgeous as a backdrop to any additional pillows you may want to add.
Accent
A boudior pillow is an elegant finishing touch to your bed or a lounge chair.
Quality Sheets
Great, high-quality sheets can help you sleep more comfortably. They are also beautiful enough to be included in the finished look.


Iron or Steam
Take the time to remove the wrinkles from your bedding pieces. I like to do as much as I can with a steamer. Stubborn creases can often be removed with an iron. Before this step, be sure to remember to note the care instructions included with all quality bedding.
Inserts
Put your inserts inside your shams and fluff your pillows. Try using inserts that are one size larger than your shams for a lush, full look!

Step by Step – Version 1
All you need for this look is the luxury, hotel-worthy pieces I included below. This is beautiful and simple to maintain.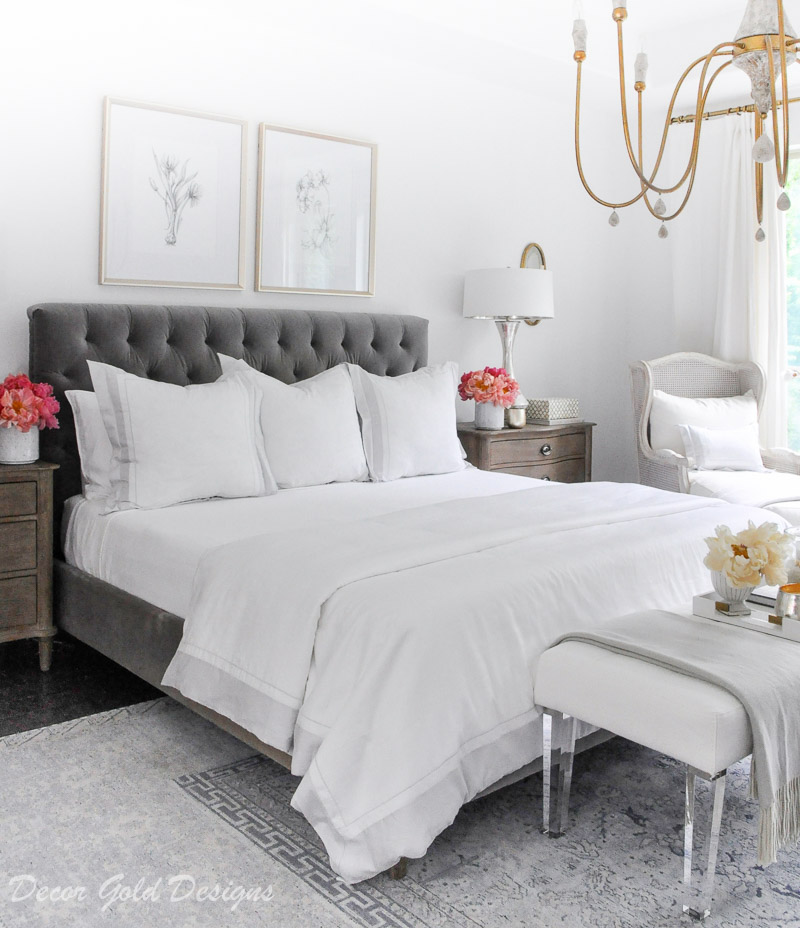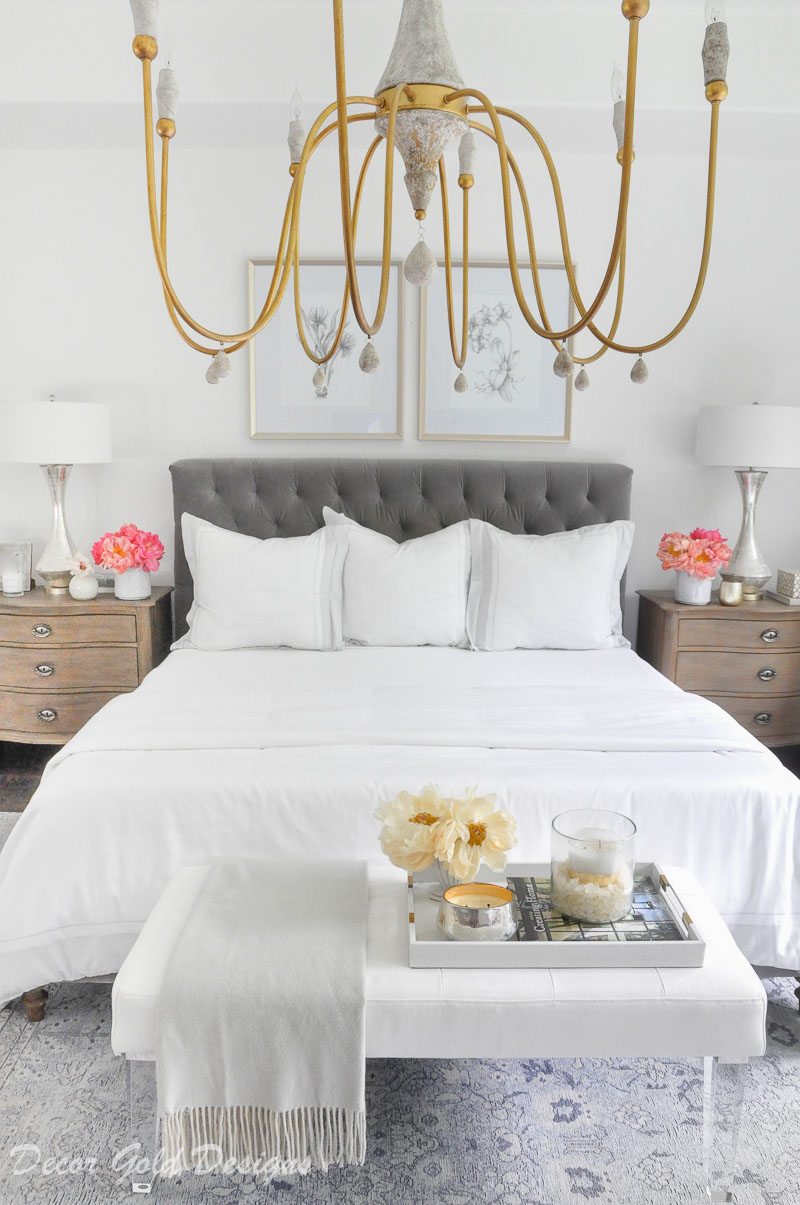 I love how simple and timeless my bed looks with my beautiful new pieces! Here are the steps:
Coverlet
King size pillows (2)
Euro pillows (3)
Duvet


Step by Step – Version 2
If you want to pile on the pillows for a decadent look, add a few additional rows. I mixed my new pieces with a few pieces I already owned. The new pieces elevate the whole look!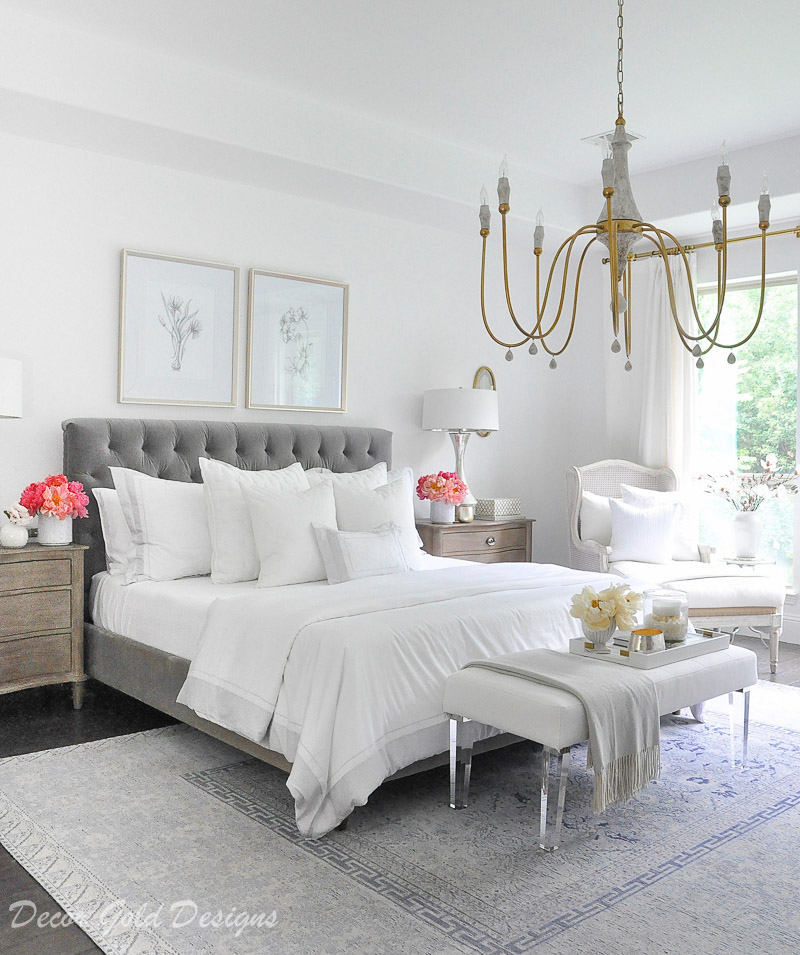 Coverlet
King size pillows (2)
Euro pillows (3)
24-26″ decorative pillows (2) – optional. This step can be eliminated for a less full look.
20-24″ decorative pillows (2)
Boudior pillow
Duvet


Step 7 is the last step. Add a duvet to the bottom part (the foot) of your bed. Fold the top of it back to complete the look.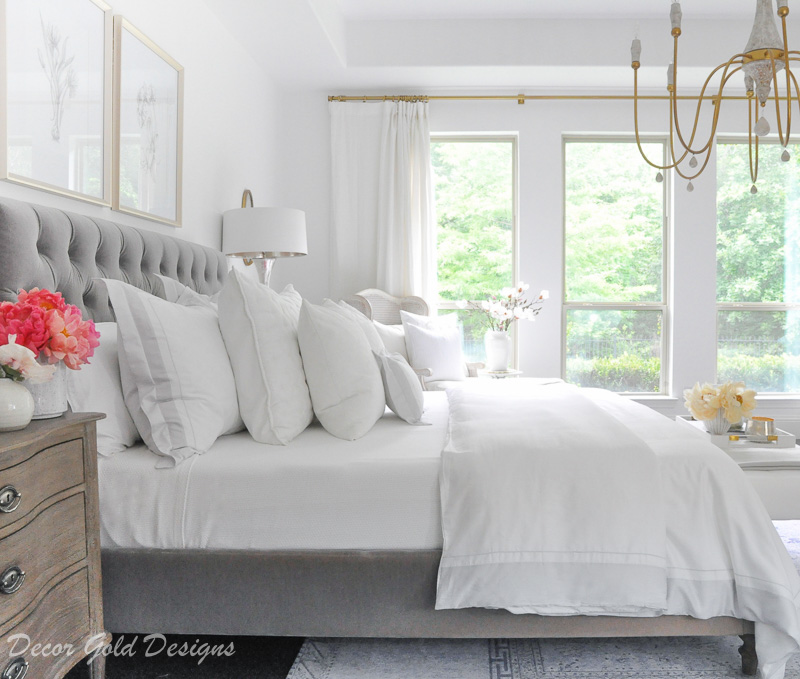 So timeless and inviting!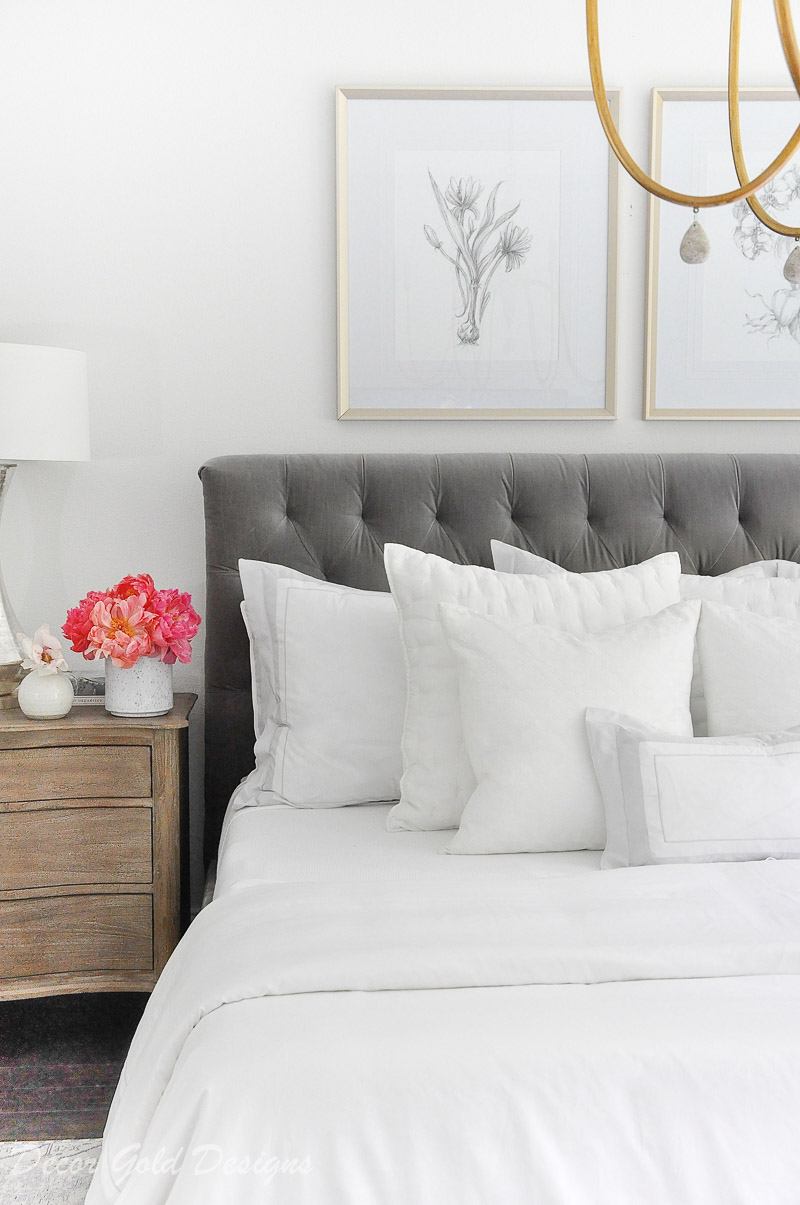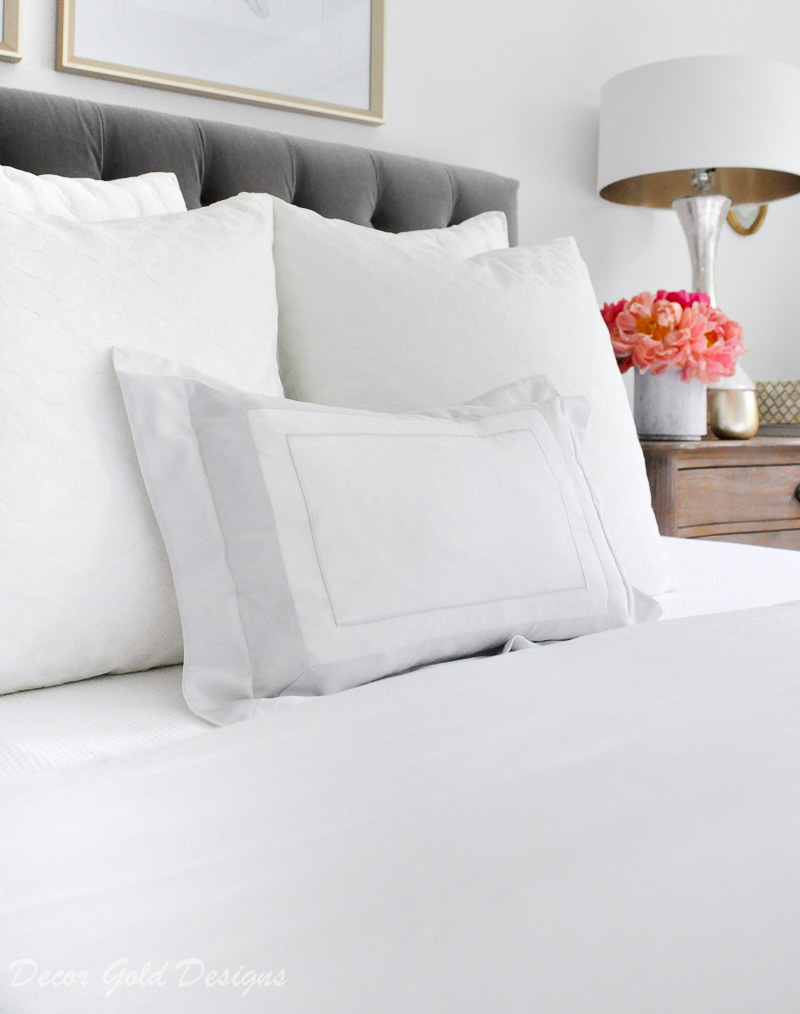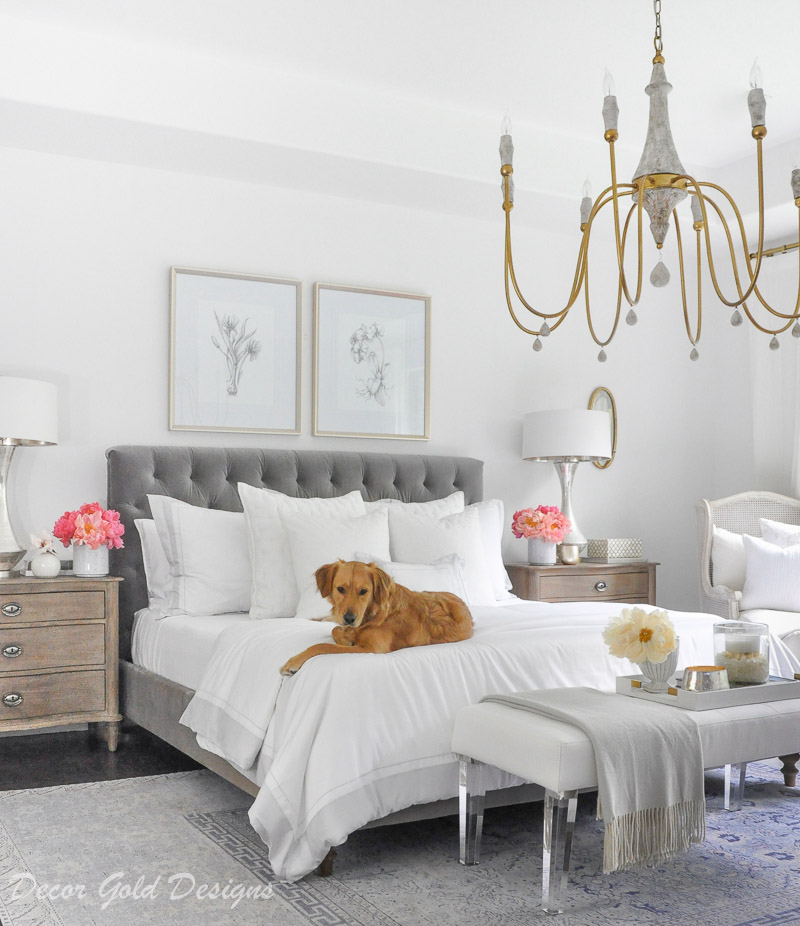 And, it is Ava approved which is always important around here!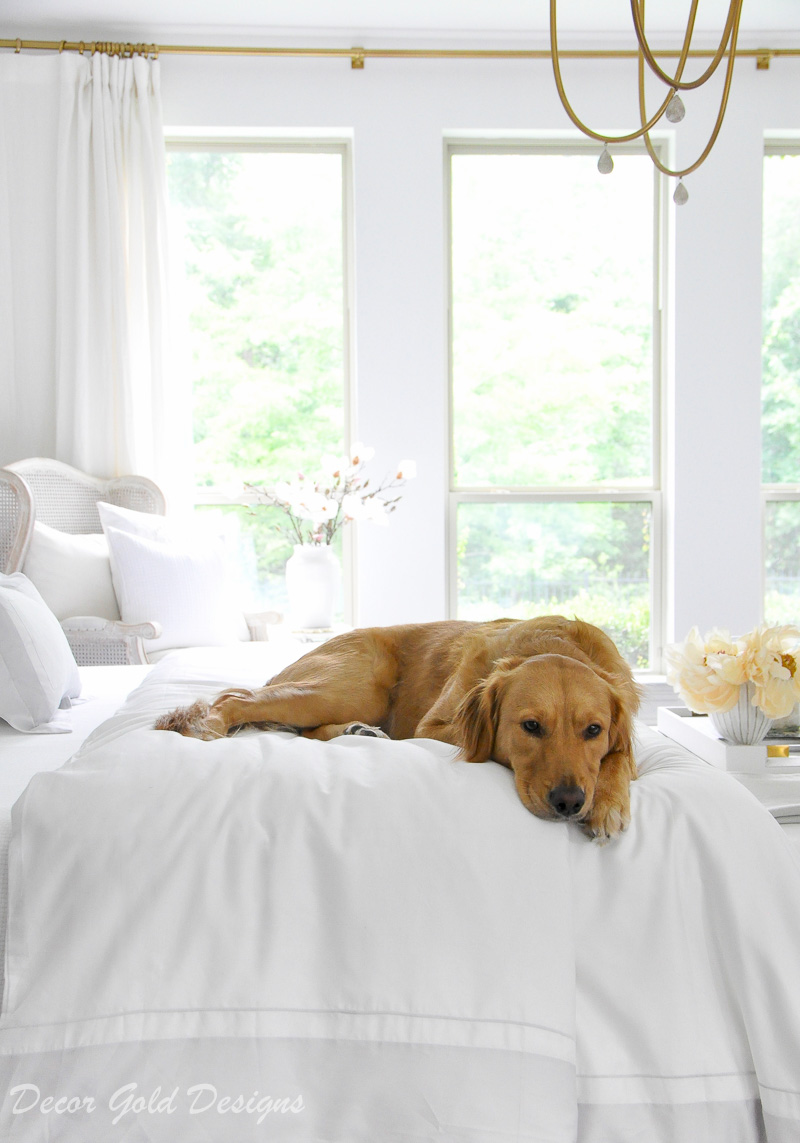 I hope you feel inspired to upgrade your bedding!
I know you are going to ask, so here are my 7 Steps to a Clean House with Pets!
I hope you'll stay connected…..
Click on the Image to Subscribe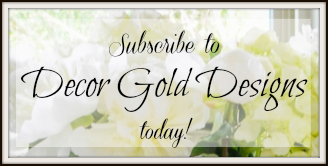 SOCIAL
Instagram | Pinterest | Facebook
Follow me on the LIKEtoKNOW.it app!