There is something about a well-designed outdoor back patio or living space. If done properly, it beckons you to come, sit down, relax and share the moment with family and friends.
The best-designed outdoor spaces serve as effortless extensions of our home, family, and lifestyle. We want our outdoor spaces to truly work as outdoor rooms that are both functional and beautiful! As a result, we will spend more time here. After all, isn't that the goal?
Our back patio serves as a continuation of our living room with or without the French doors open. The space is ideal to invite friends over for a fun weekend dinner party. The space was great, but the furniture was lacking. Therefore, we recently decided to upgrade with two new chairs, end tables, and a coffee table. As you can see, what an improvement!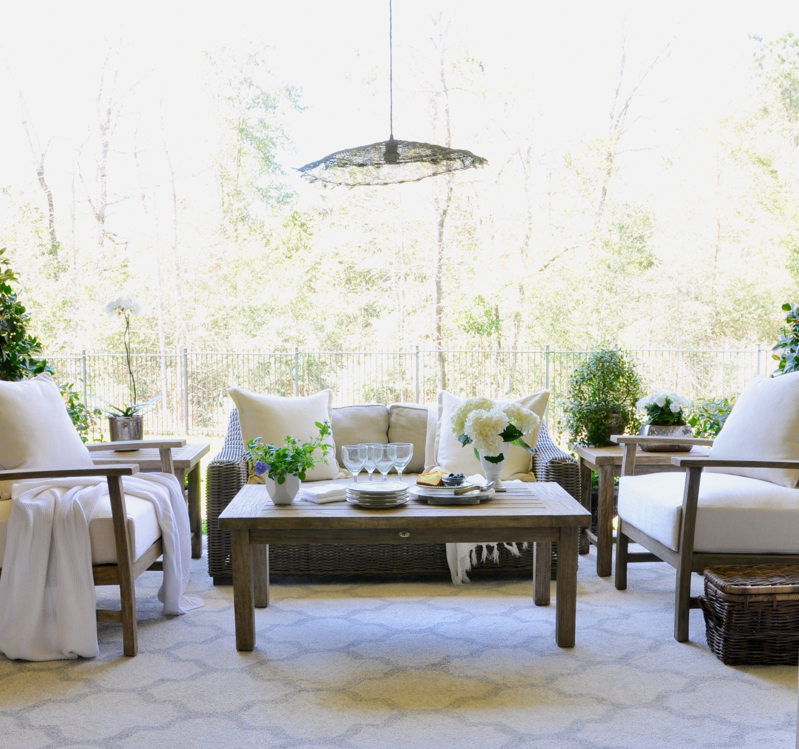 Now this looks and feels like the ultimate weekend relaxation spot!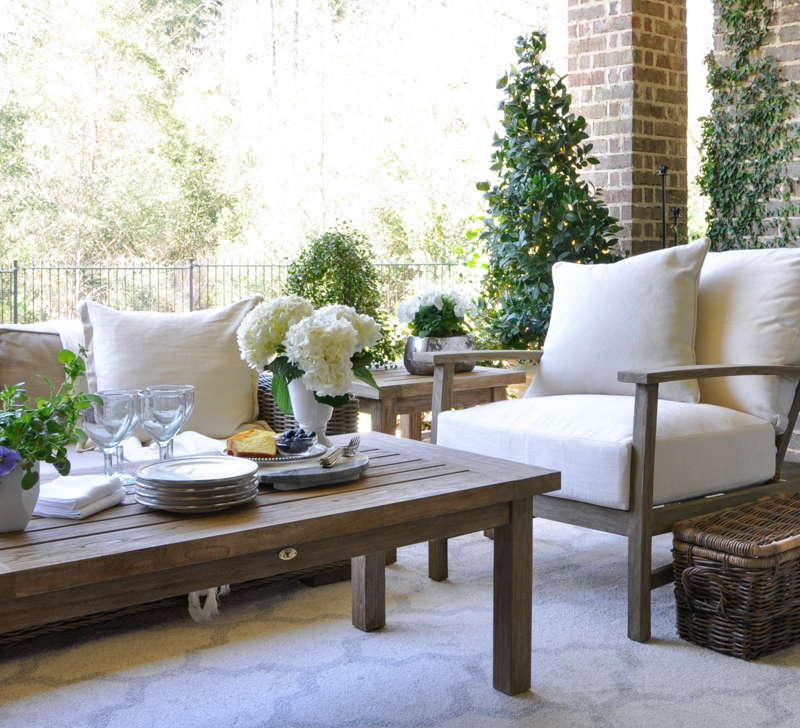 We kept our love seat and replaced everything else. You can see how this space looked before in my
Fall Patio
and
Dinner Party
posts. Below, we added adirondack-like
chairs
 to take advantage of the beautiful forested view. They actually recline, so they're perfect for relaxing.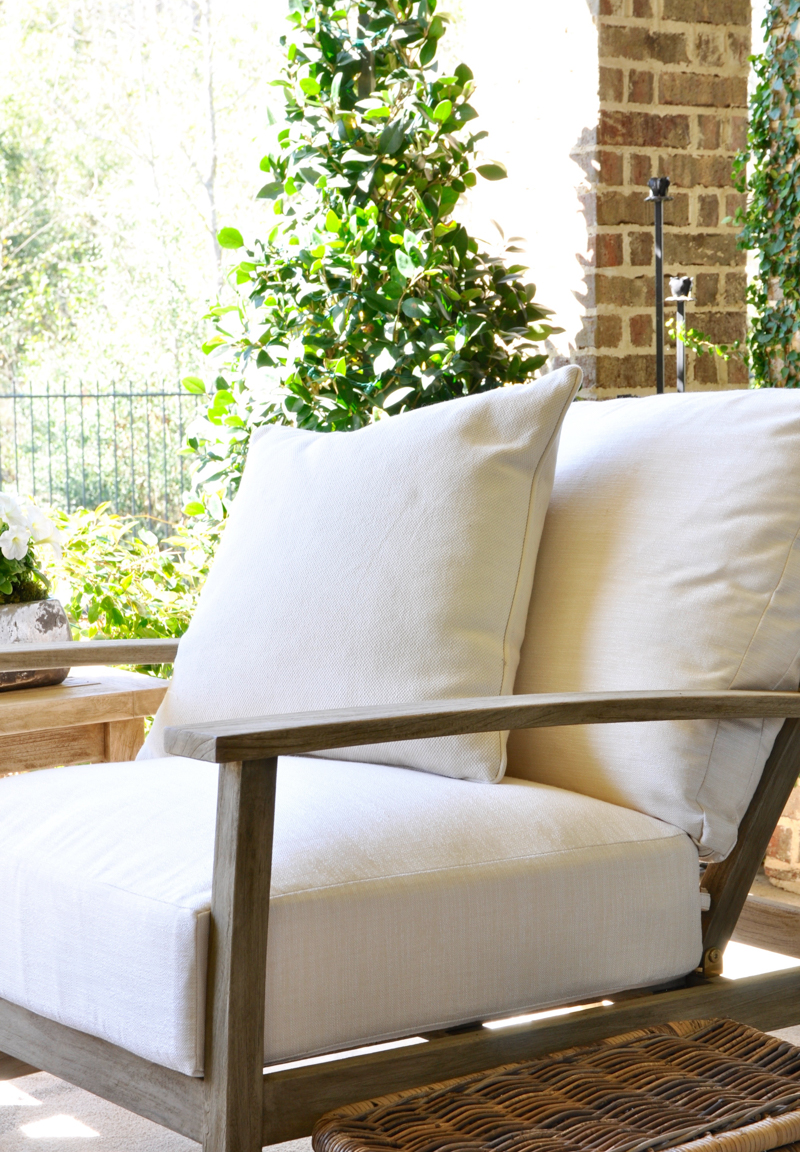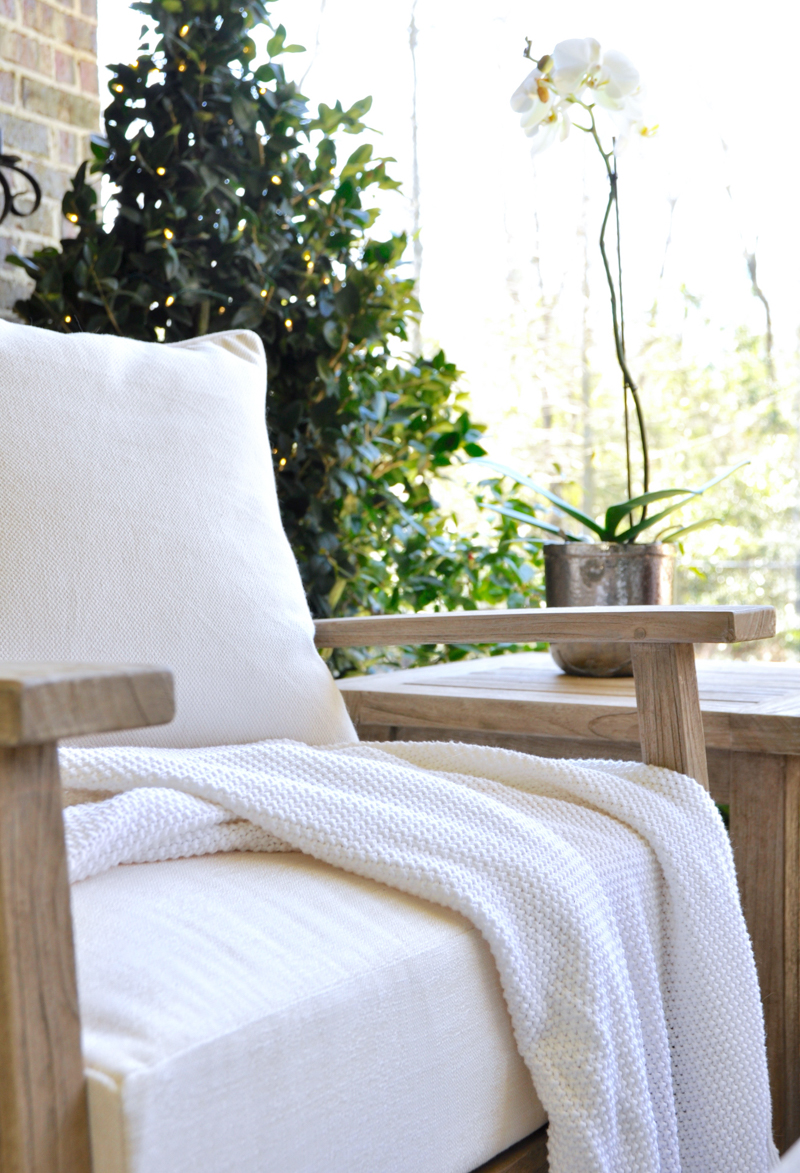 This arrangement is designed to be elegant and intimate. Therefore, the chairs face each other to encourage conversation.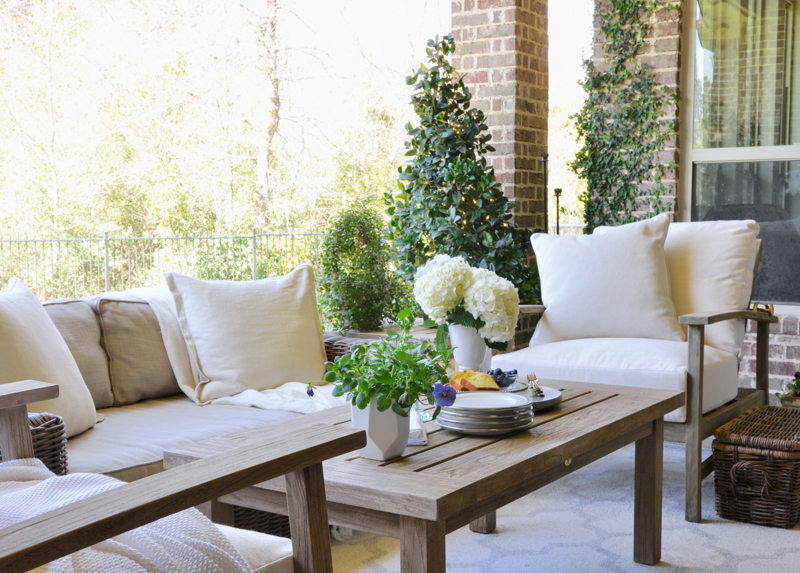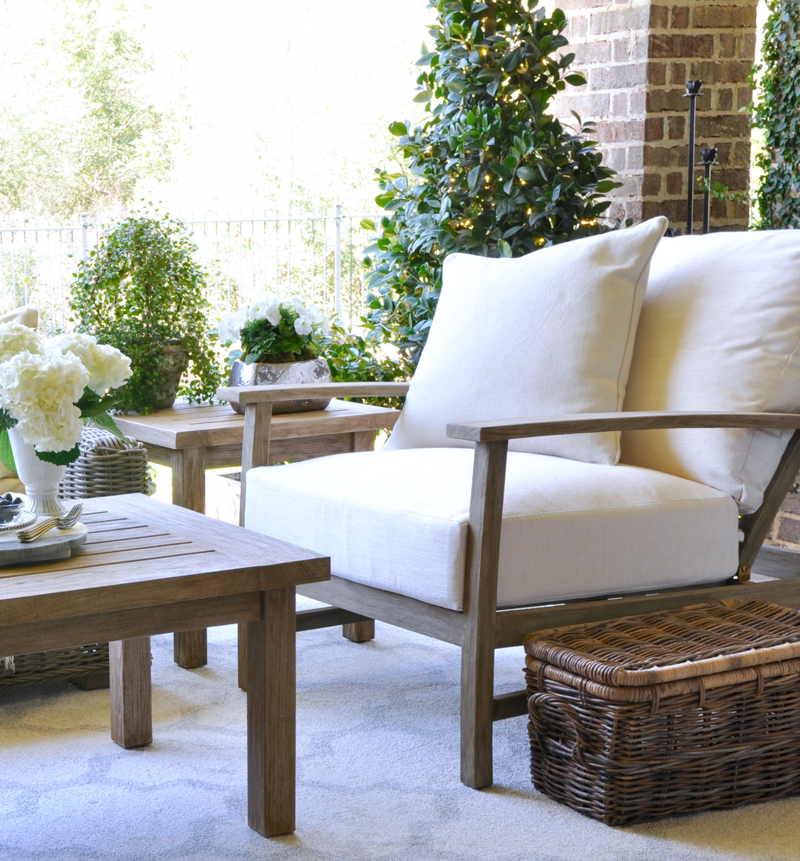 With both doors open, the patio is truly part of our living room. During cooler months, we alter the arrangement and enjoy having a fire burning while we watch football games. There is a peek of the fireplace below.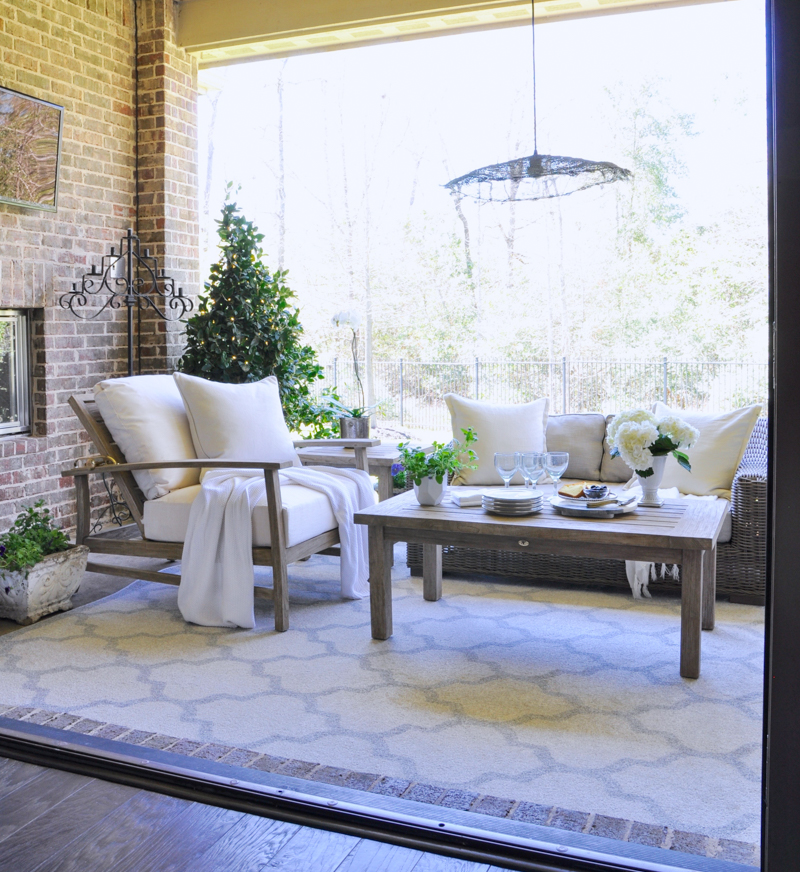 We love to entertain and now we have a much more inviting spot to do so.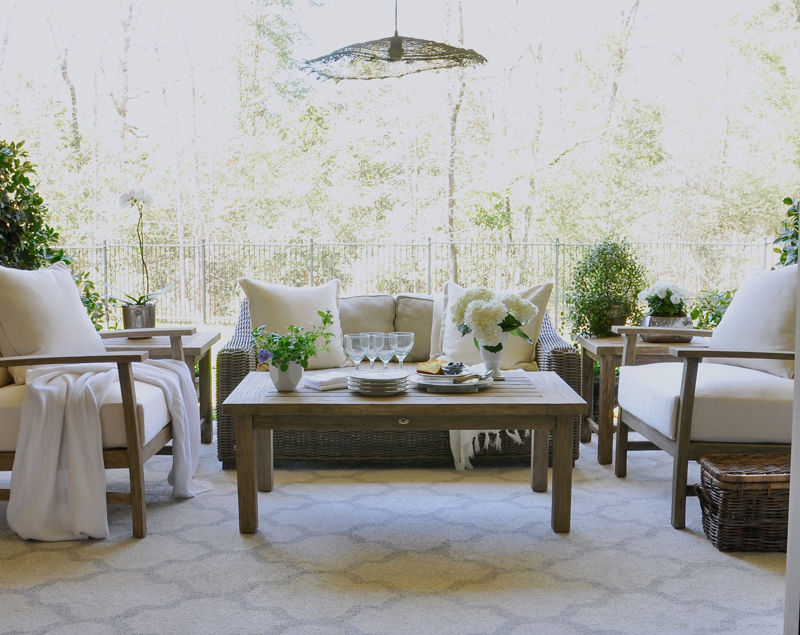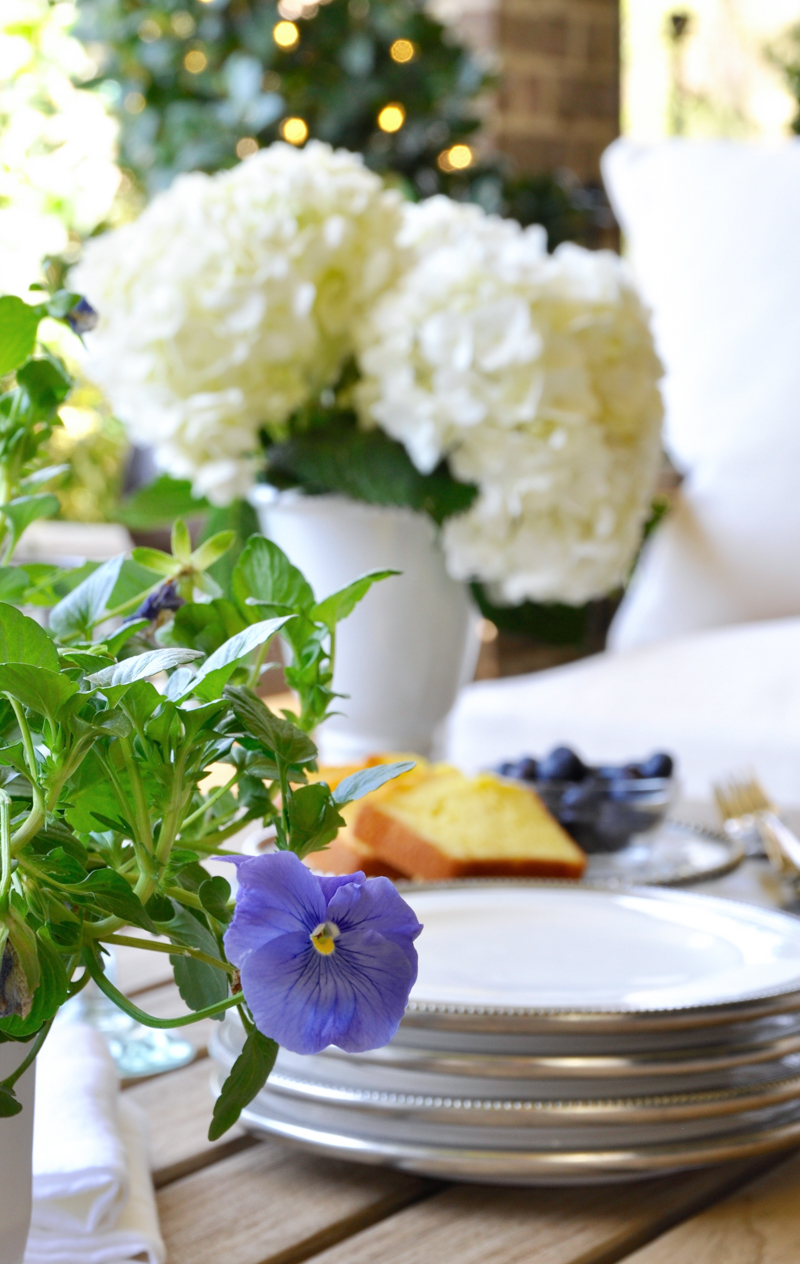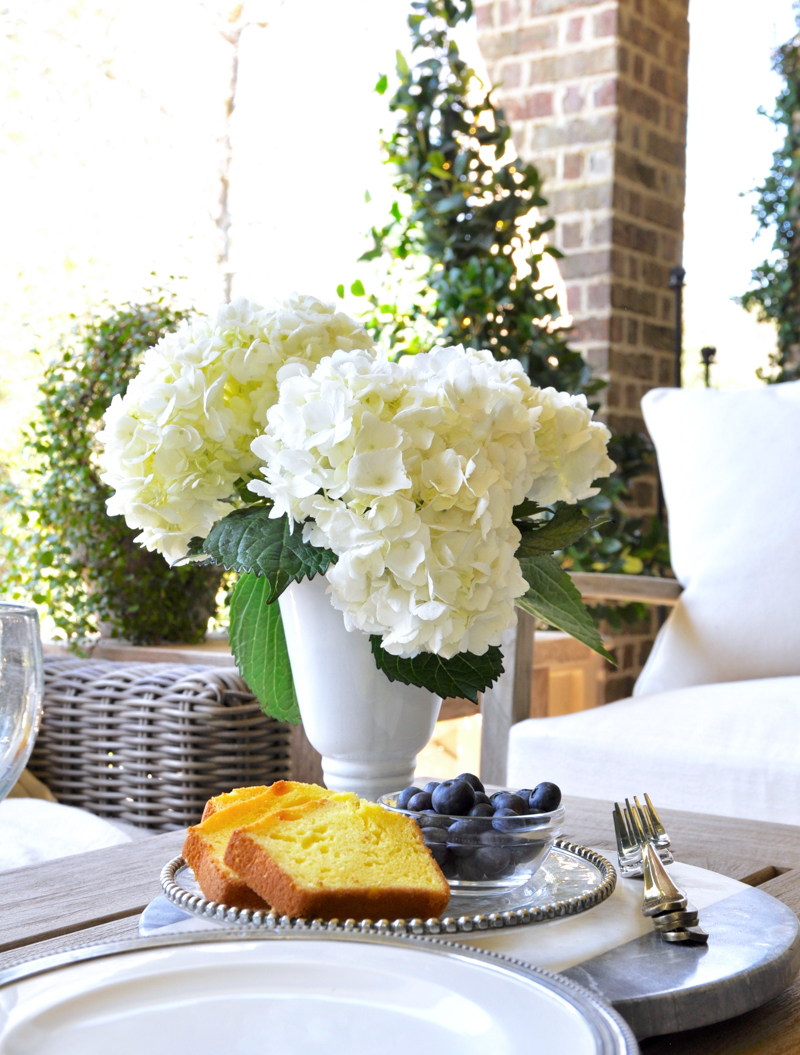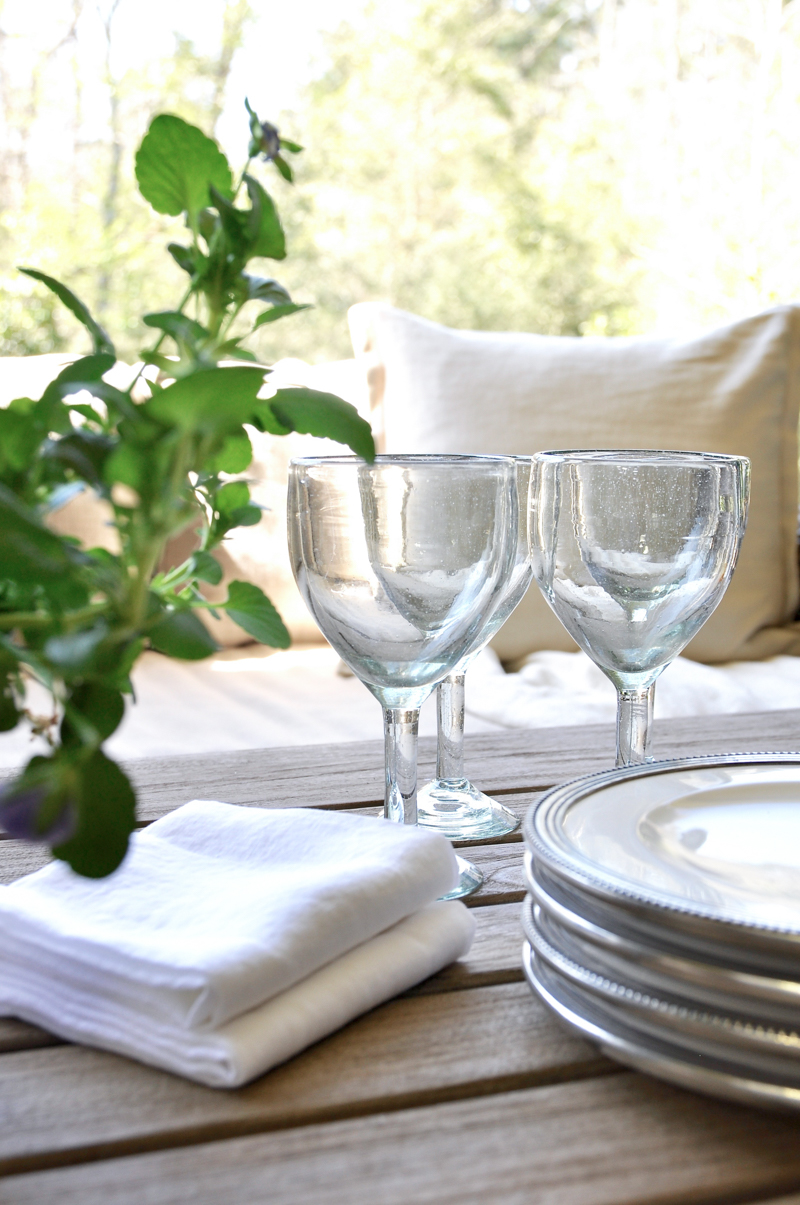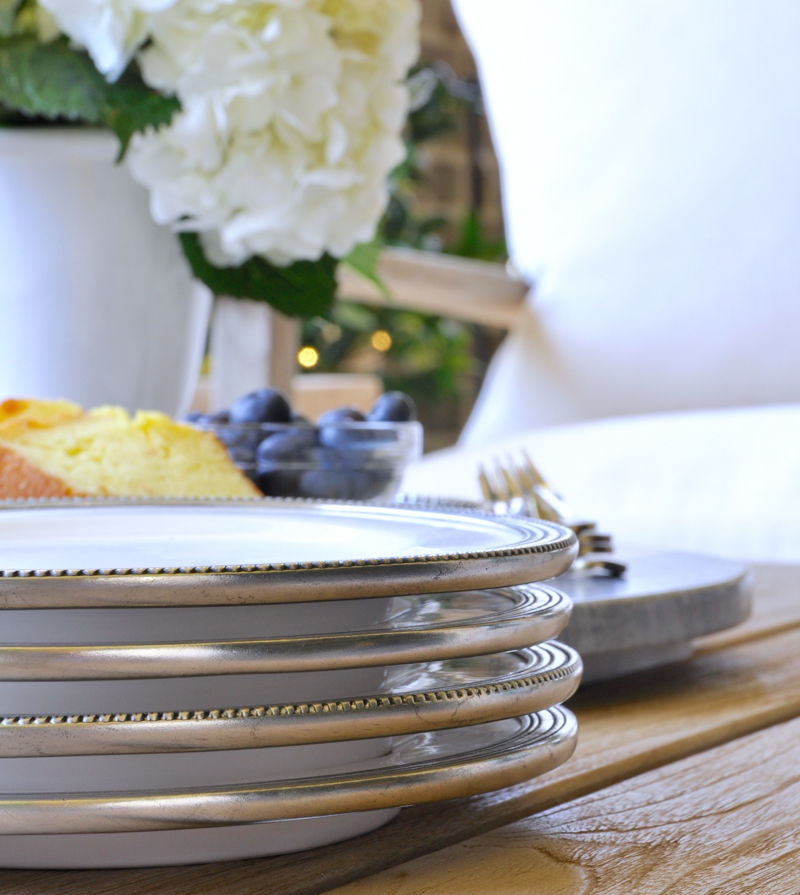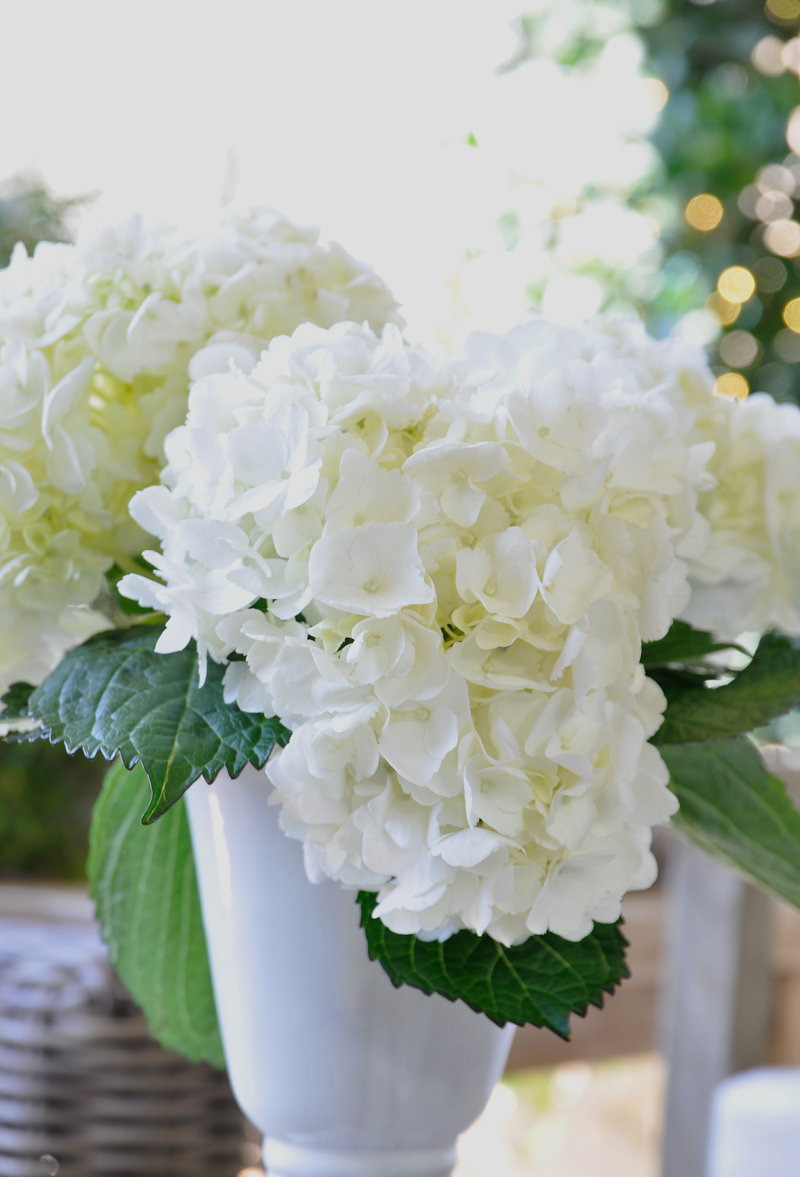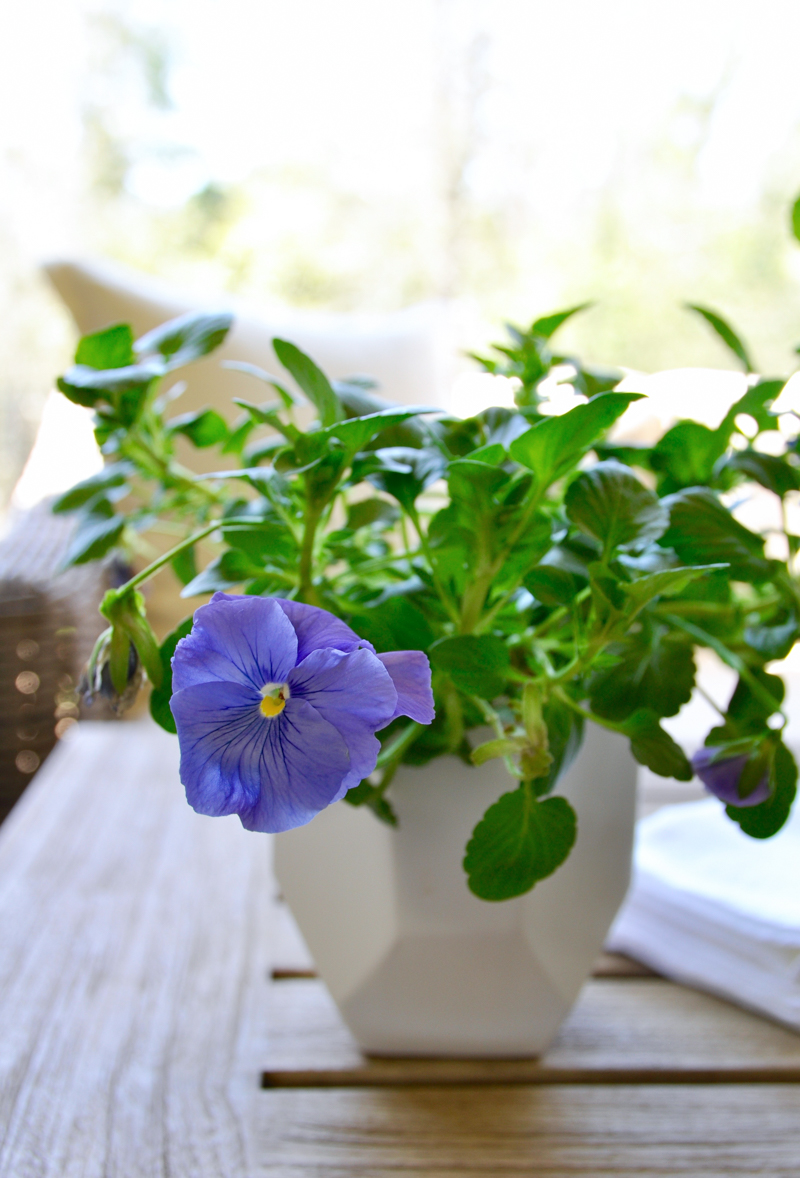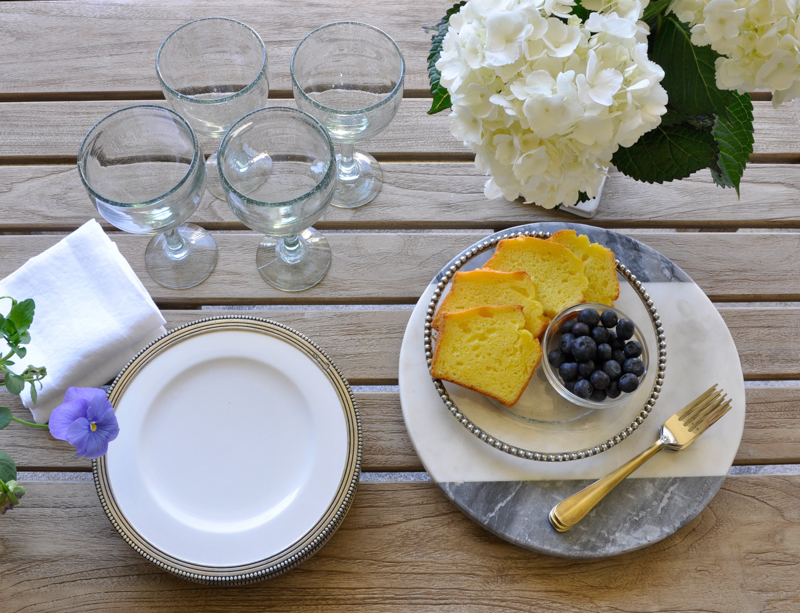 While we want the flow from the home to seamlessly connect to our outdoor spaces, all of us seem to want to create an outdoor oasis. In doing so, it offers us that bit of tranquility and an escape from the stresses of every day life. Being outdoors is relaxing in a way which cannot be found within four walls.
When I am looking for furniture for any space, I want it to be inviting, functional as well as attractive. In 2016, I became a Style Maker for Summer Classics. I'm so please with the pieces I've received from them. In my opinion, they never disappoint in any of the aspects I mentioned above and the quality is superb. As a result, their pieces have helped me create an inspired retreat which just might be my favorite space currently. I absolutely love this updated outdoor living room.
A special thank you to Summer Classics for making this post possible.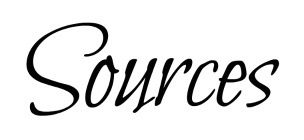 *Affiliate links have been included in this post