Welcome! Today I will be sharing my entry hall for our Styled for Spring Home Tour. I have joined 12 other bloggers who will be sharing their homes, inspiration, and their spring decorating ideas. You can find links for all of these talented ladies at the bottom of this post.
If you're coming from Thistlewood Farm, I am so glad you're here! I just love KariAnne. She has such a great sense of style!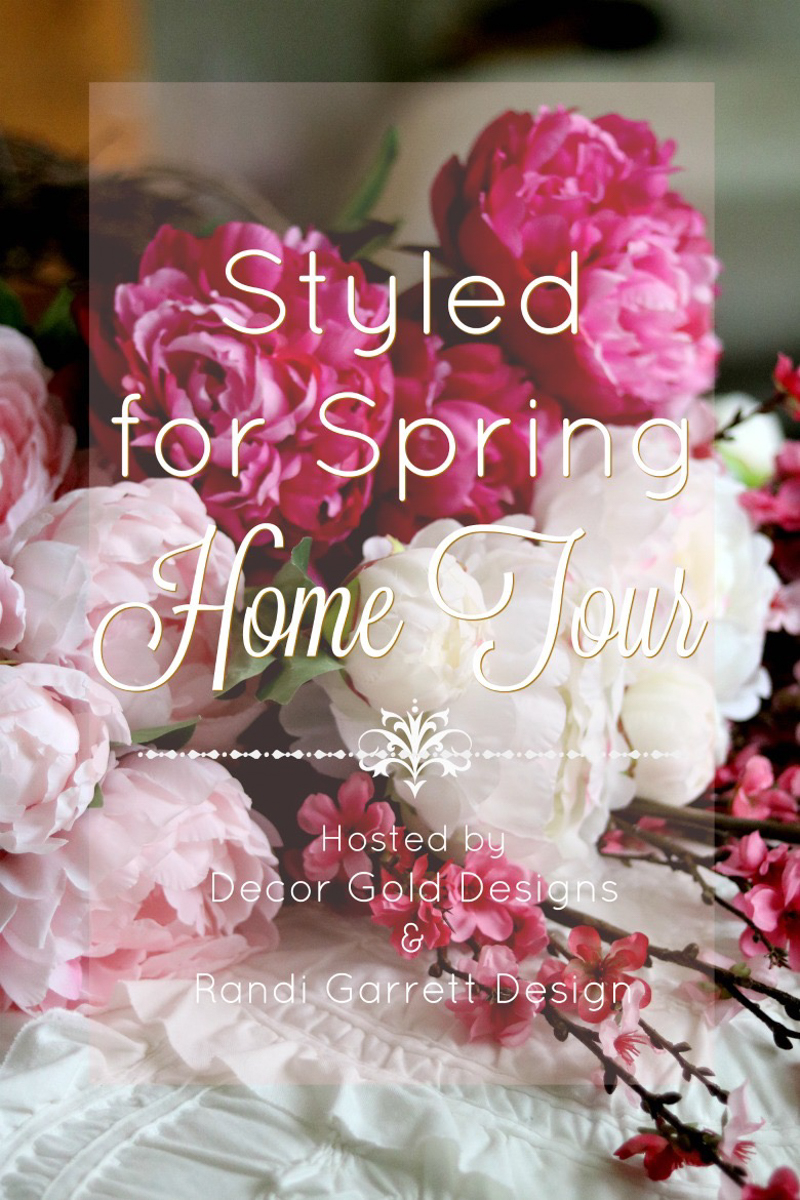 Spring is my favorite season. I love the pastel colors, fresh flowers and of course the great weather. To be honest, in south Texas we only receive a few weeks of truly great weather in the spring. As a matter of fact, one day last week, it reached 87 degrees. 87! And it's still February.
Putting our weather problems aside, I'm thrilled that the trees are getting new leaves. Also, I've already seen a doe and her little spotted fawn behind our home. So sweet. My potted flowers are beginning to thrive too. With so much spring in the air, I'm ready for the inside of my home to reflect the season as well.
So, let's get started!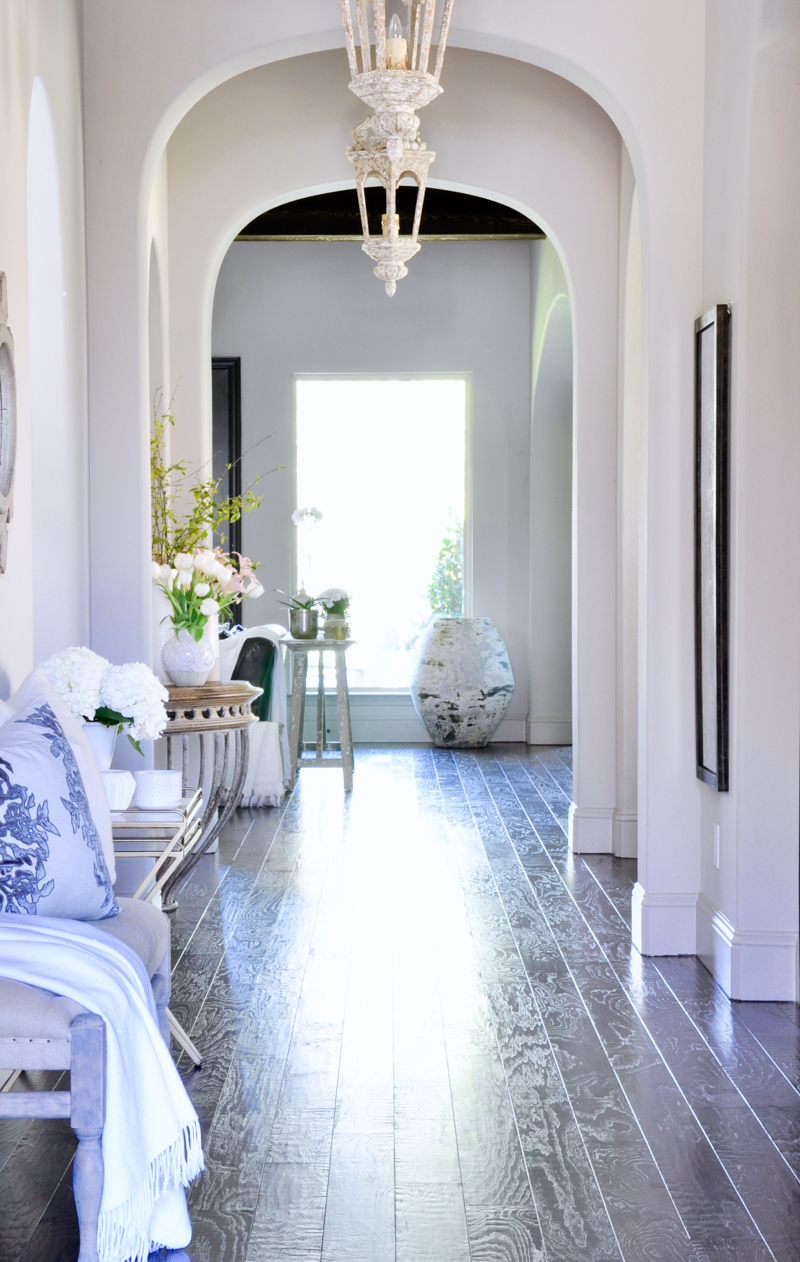 I chose fresh lilies, hydrangeas and tulips to welcome guests upon entering the foyer.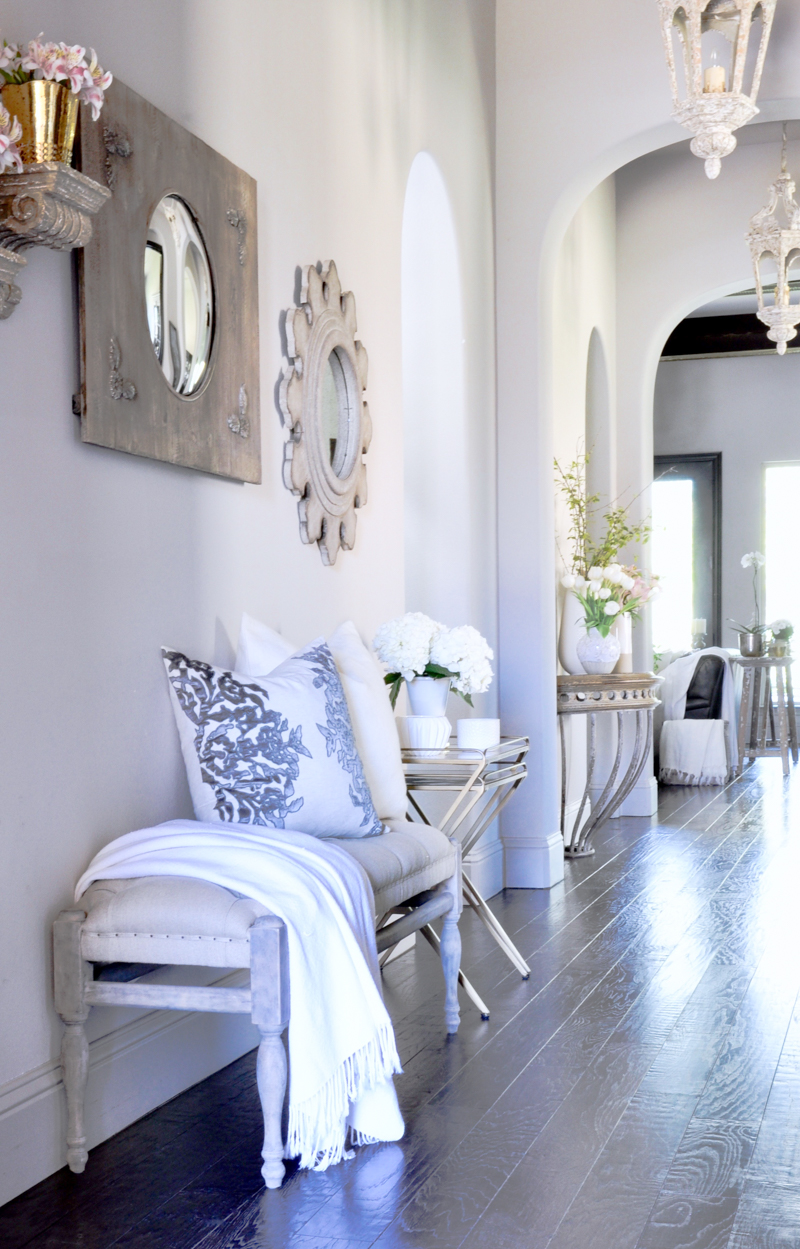 Each spring, I look forward to adding these and other fresh flowers to this spot.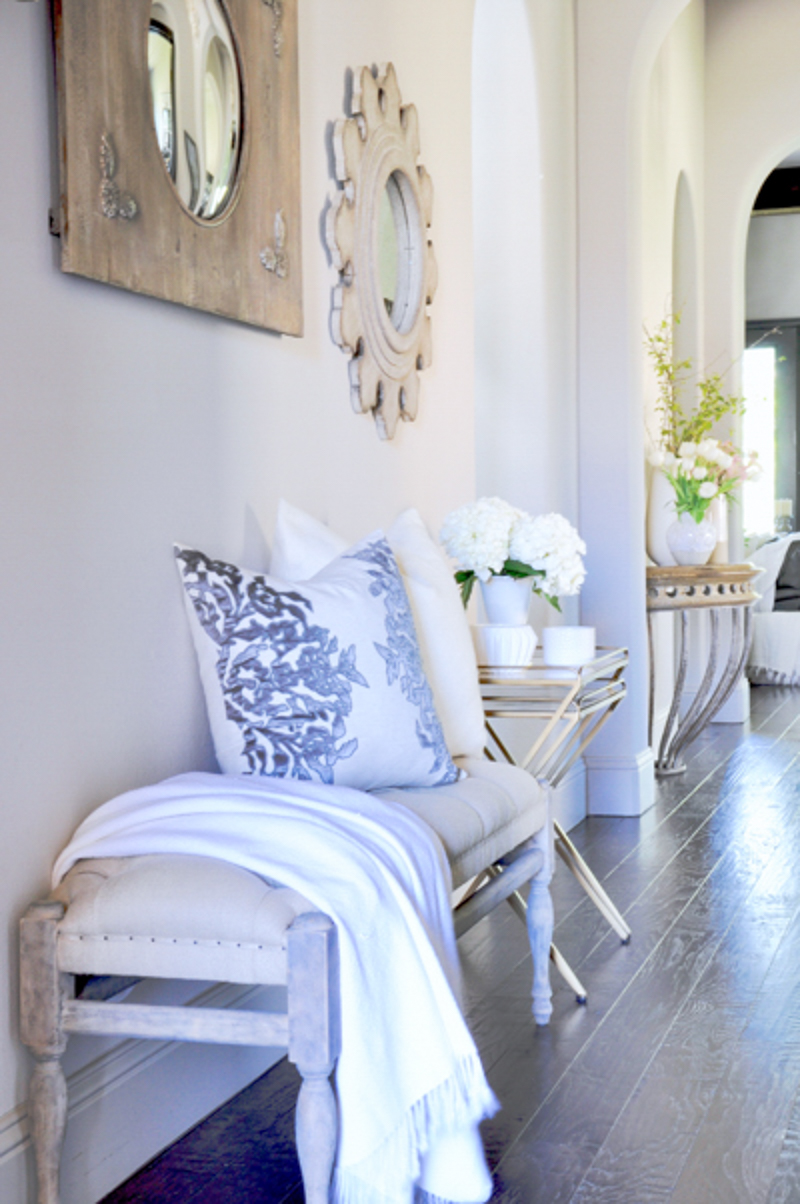 One of my newest additions this season are the nesting tray tables. I just love their versatility.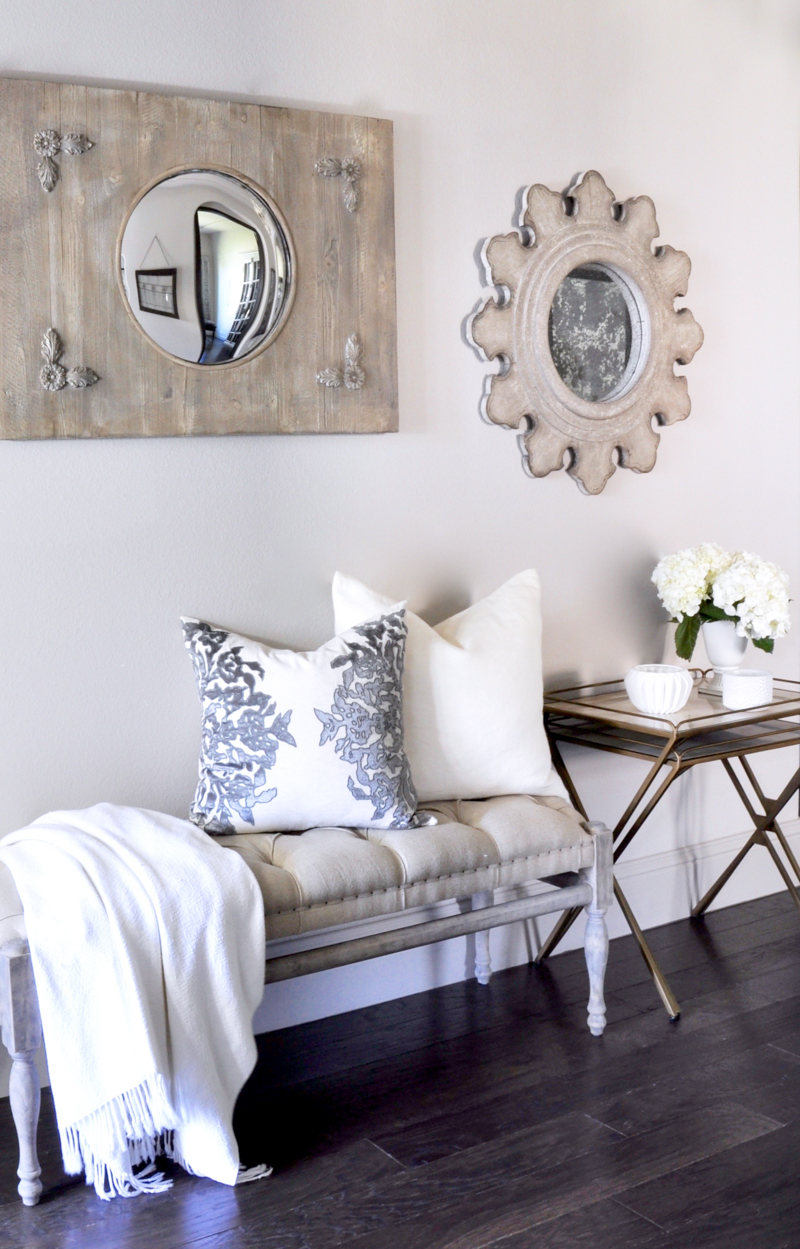 I used an abundance of white and soft colored florals to help this area feel welcoming.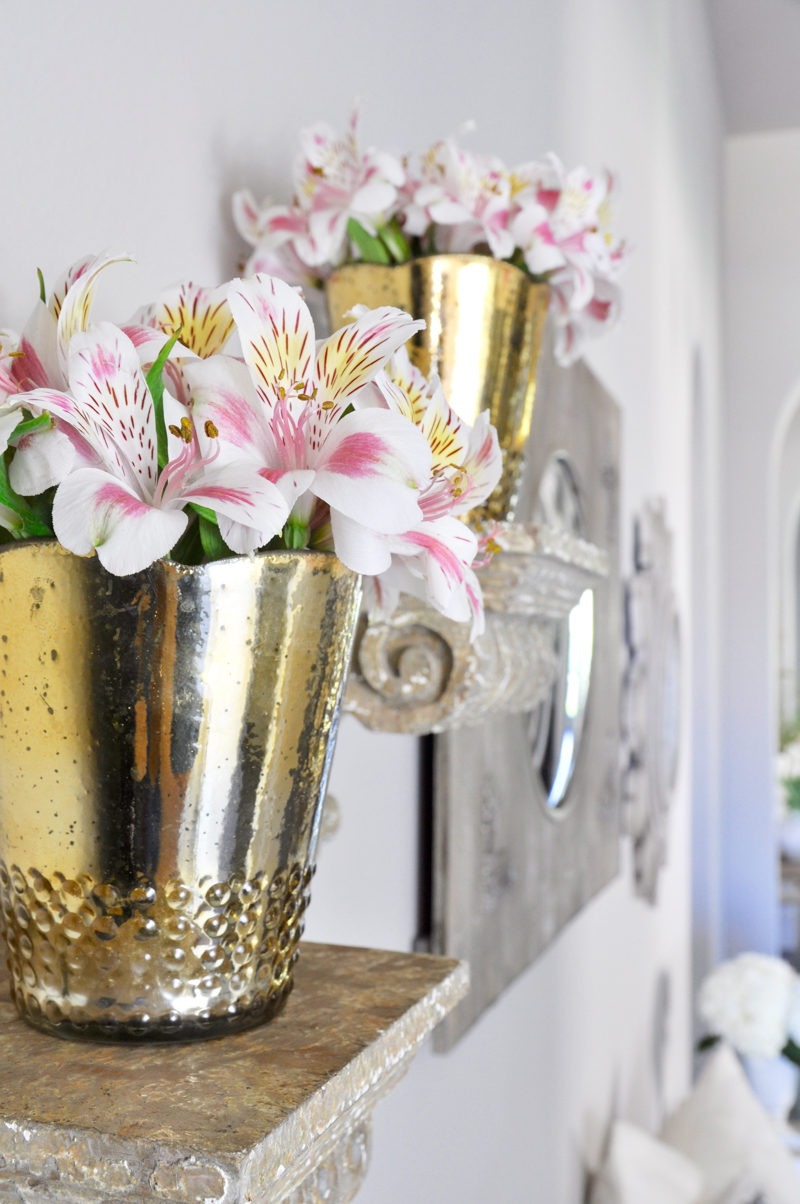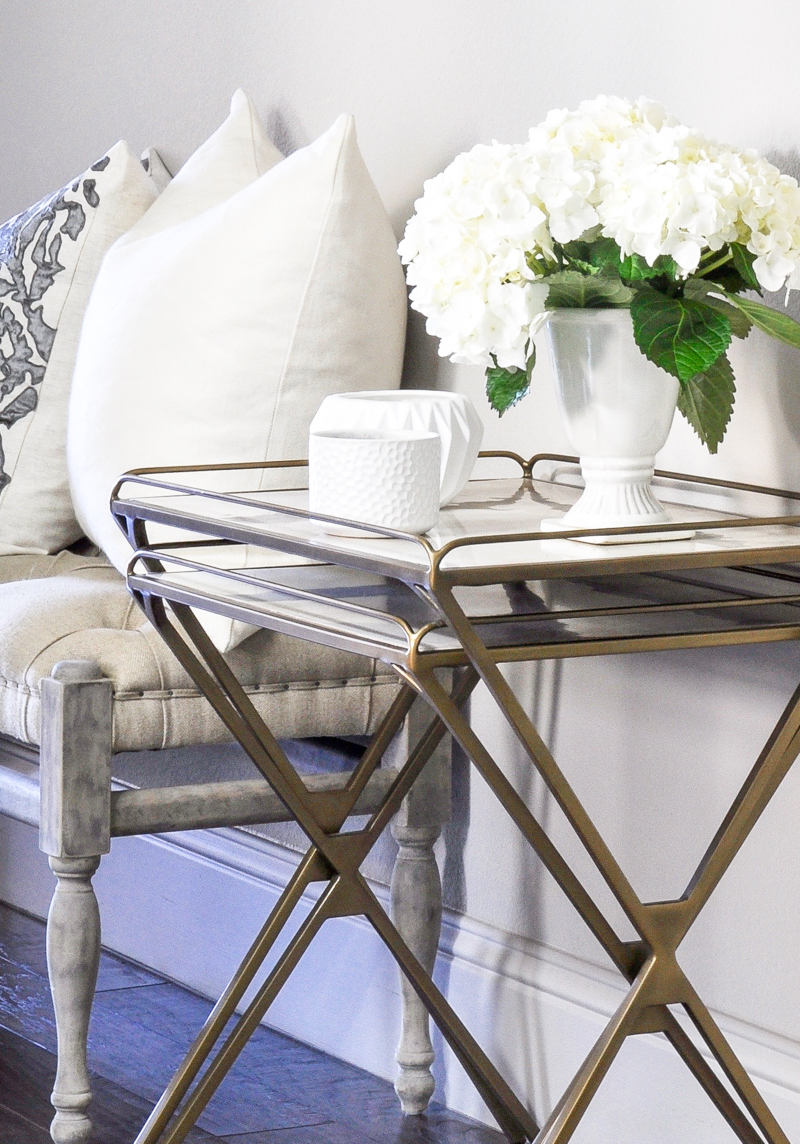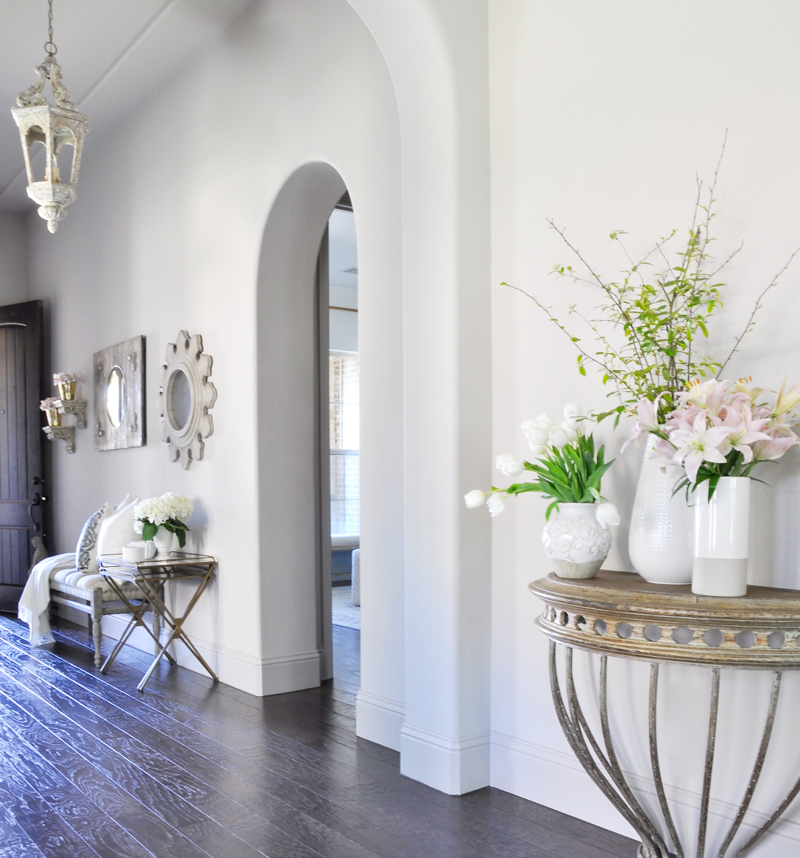 Also, the varying heights and textures of the florals keep the space balanced and interesting at the same time.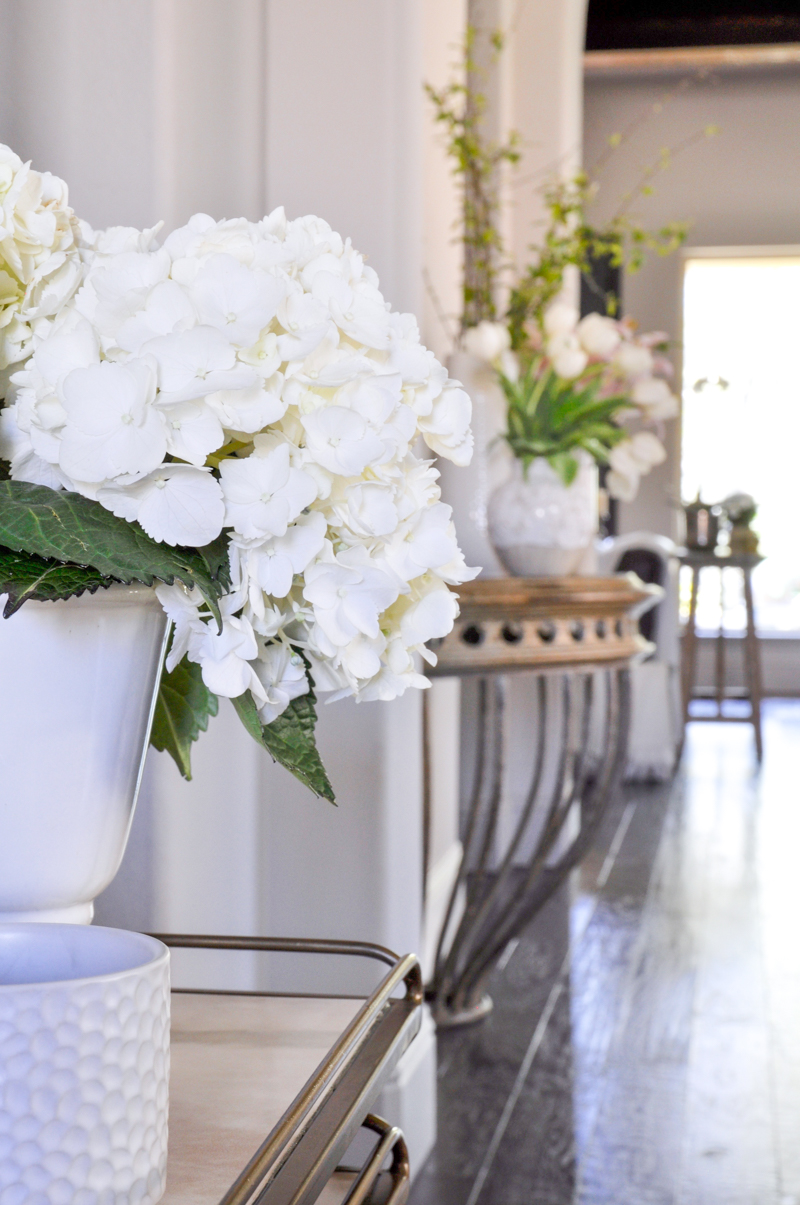 I found vases with multiple textures but they are all white which provides a lighter look for this season. The demilune console table is the perfect spot for clipped branches.
*This post contains affiliate links for you convenience
Shop Vases by Scrolling and Clicking the Images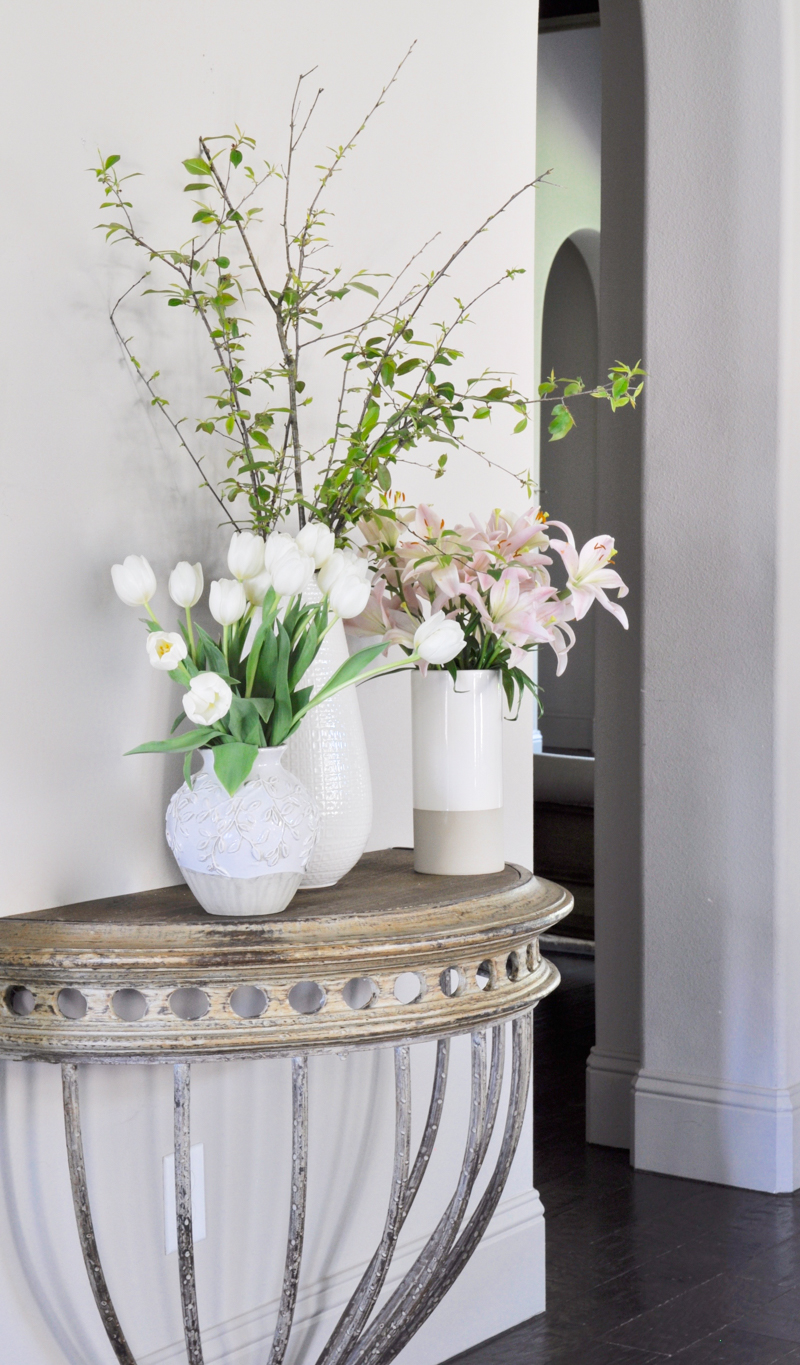 Tulips are one of my favorite flowers. Since they usually have a great selection, I frequent the floral section at our local Trader Joe's.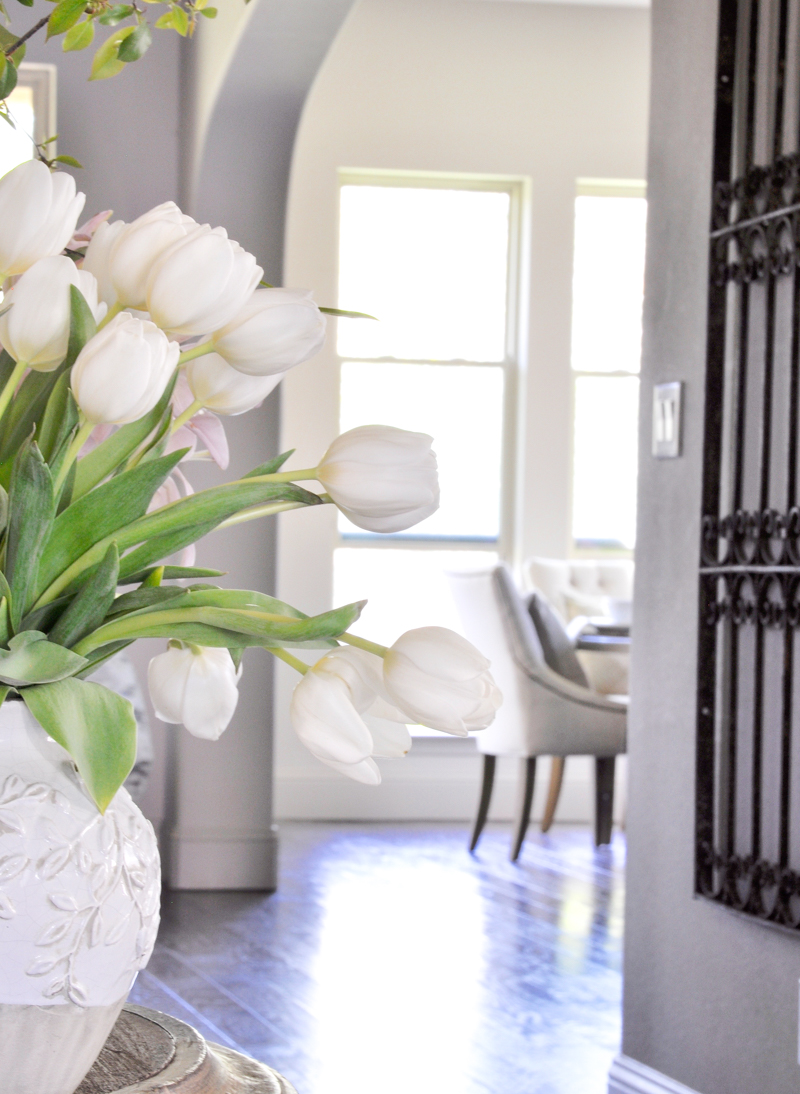 This view provides a peek into our living room, kitchen and breakfast room. As you can see I'm starting to add spring to my other rooms as well. Additional tours coming soon!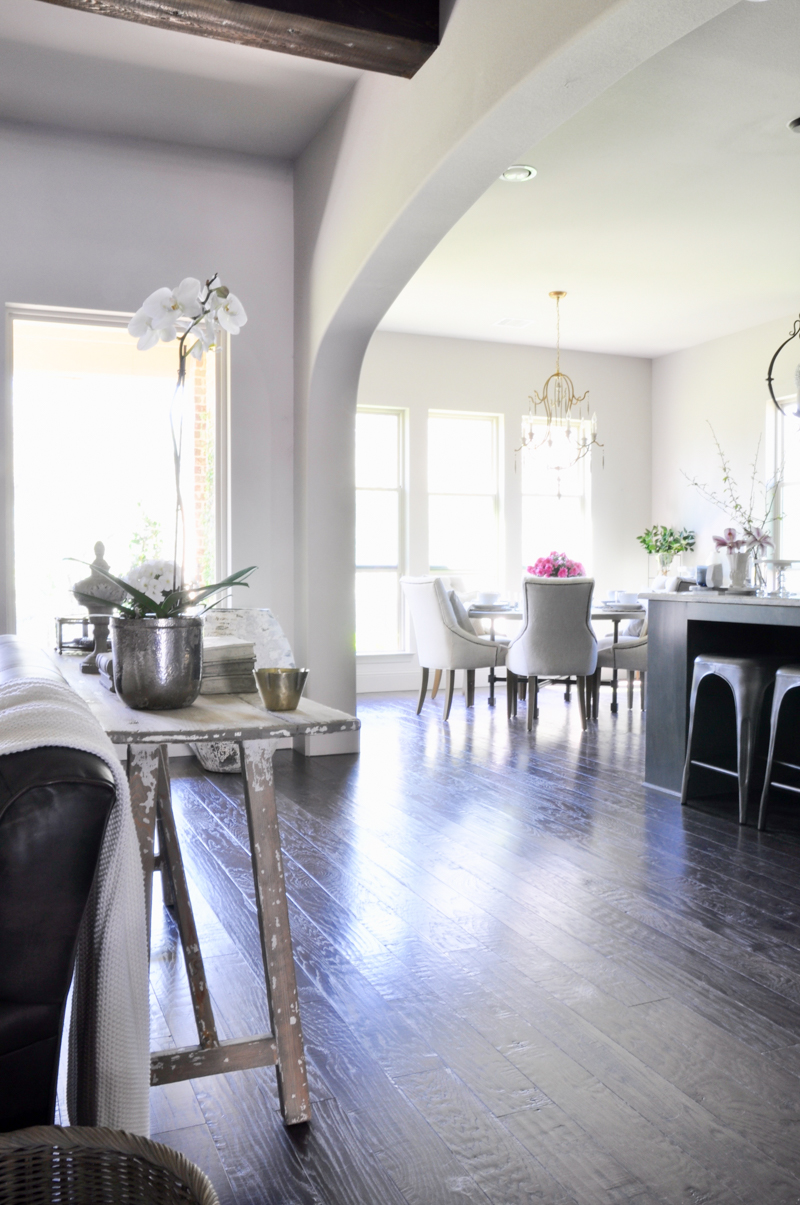 I hope you enjoyed the tour of my entry hall decorated for spring. Hopefully you found some inspiration and ideas to use in your own home. If you would like to tour my other rooms decorated for spring, you can do so by clicking the images below: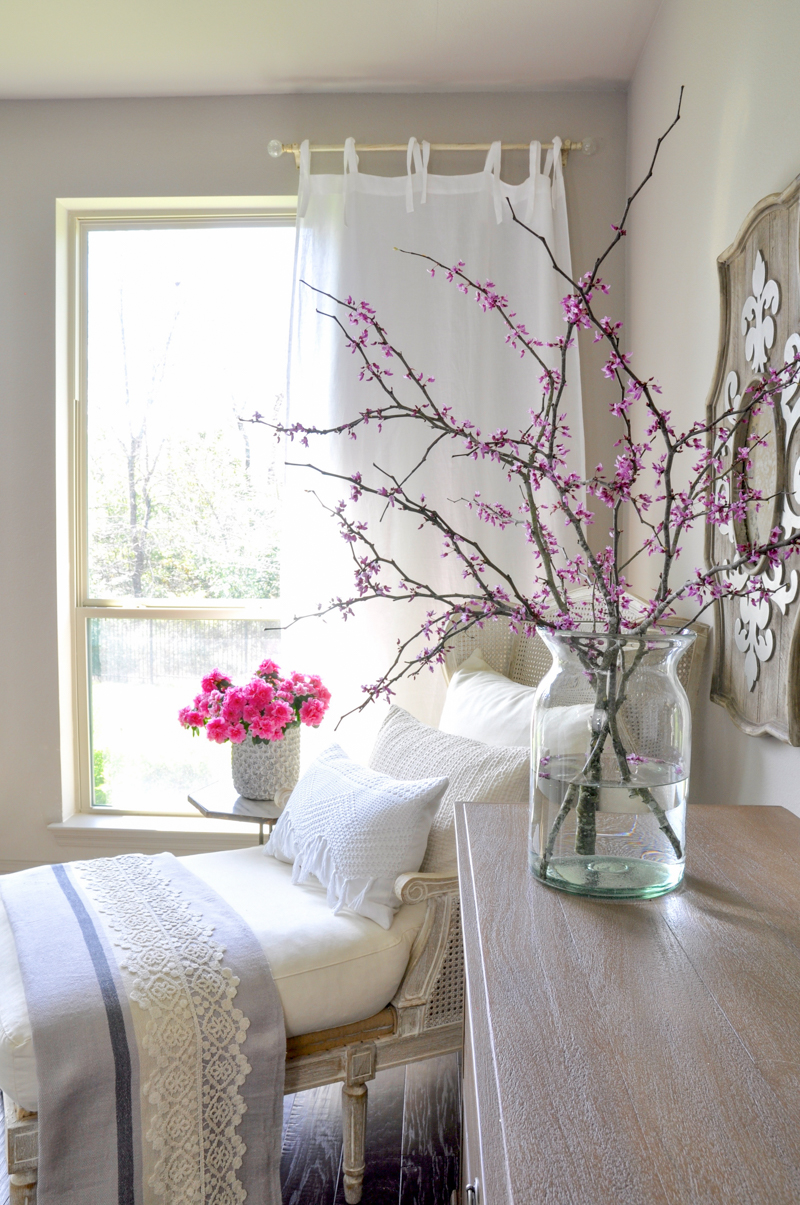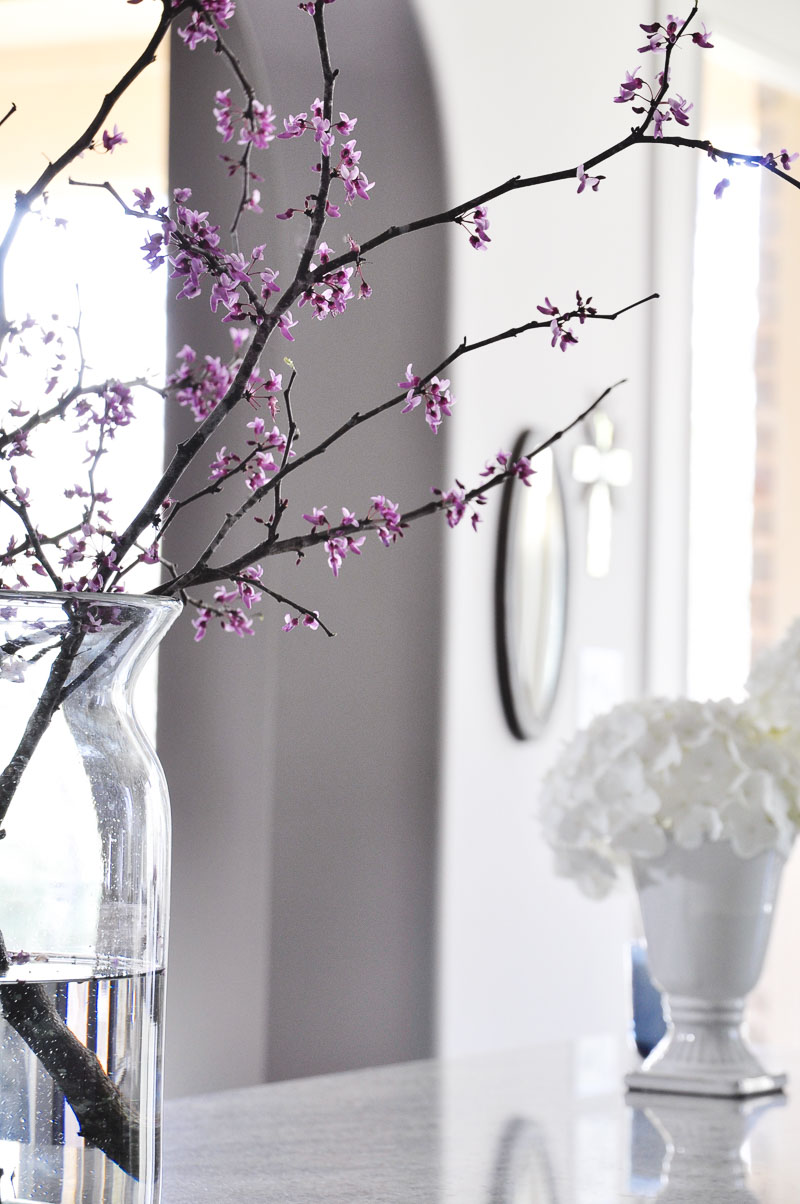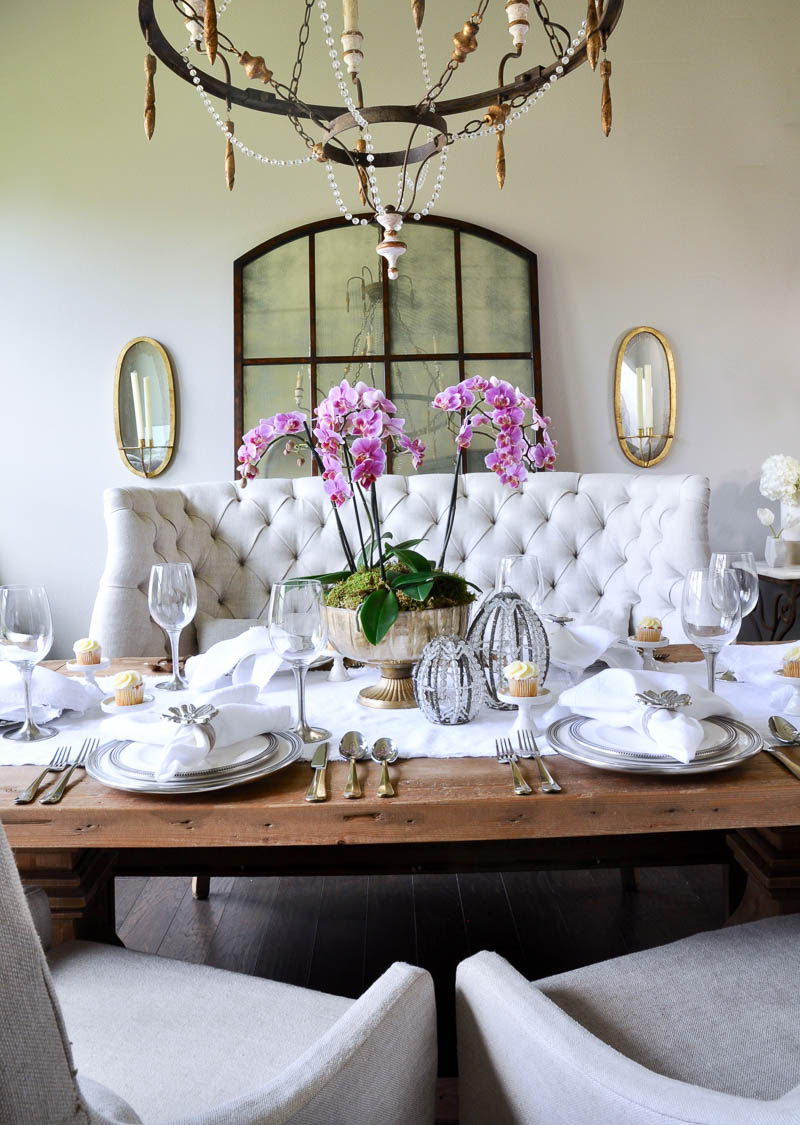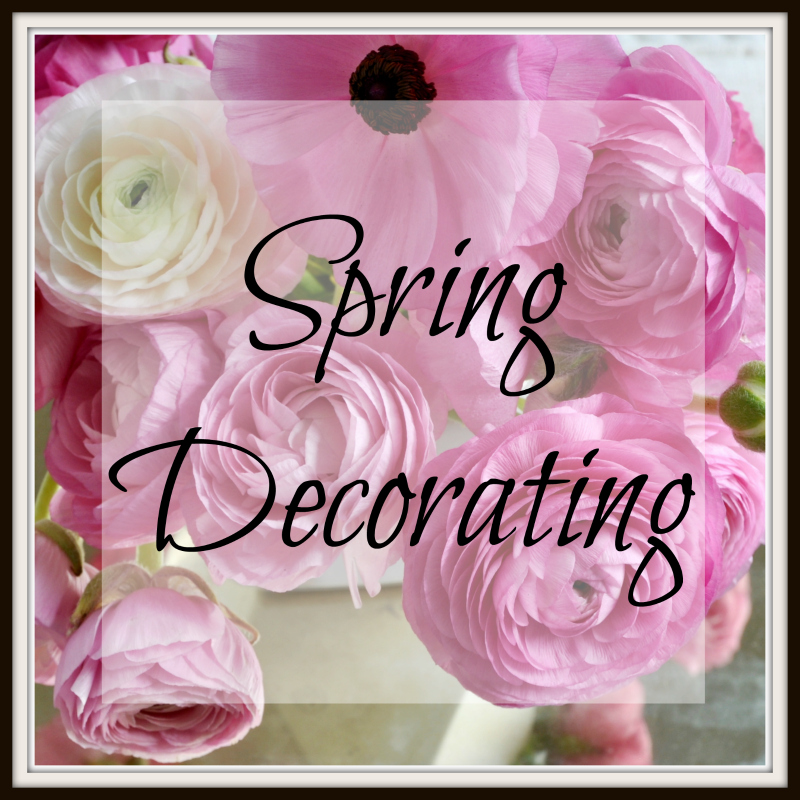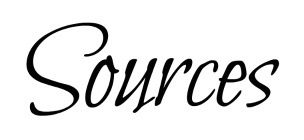 Shop My Entry by Scrolling and Clicking the Images

Similar Bench | Round Mirror | Nesting Tables | Demilune Console Table |  Light Pendants
Thank you for visiting! Next, please visit Jamie from So Much Better With Age.  Her beautiful vintage style will surely inspire you! You can click on the links below to visit the other bloggers on this tour. Be sure to visit all of them!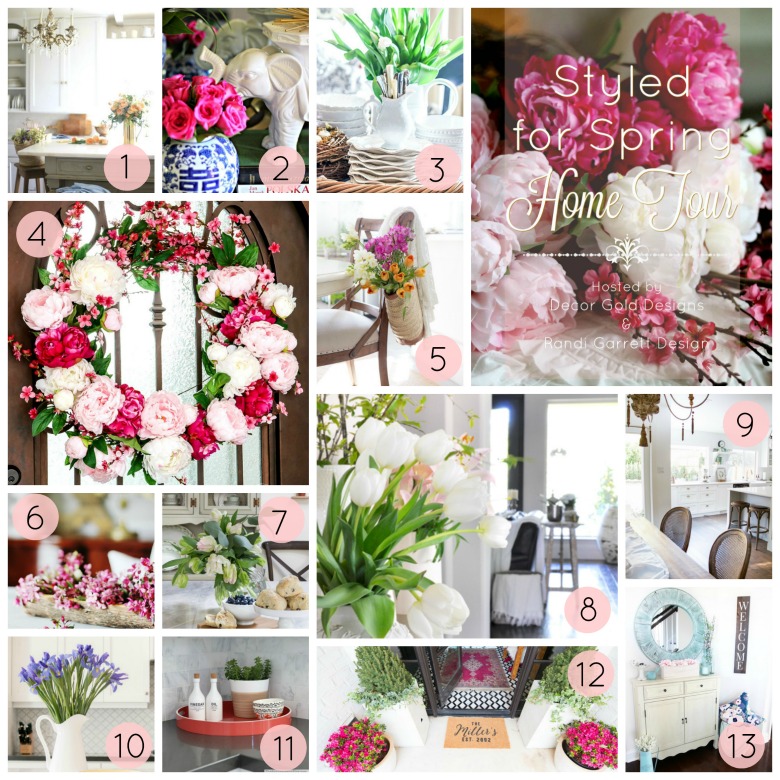 1 | French Country Cottage 2| Dimples and Tangles 3| Stone Gable
4| Randi Garrett Design 5| Craftberry Bush
6| Thistle Wood Farms 7| Zevy Joy 8| Decor Gold Designs 9| So Much Better With Age
10| Lindsay Hill Interiors 11| The Sunnyside Up Blog 12| CC & Mike 13| Just a Girl and Her Blog