Hello! I'm so glad you have decided to visit our Bloggers Patio Party Tour! The talented Kathleen of Lindsay Hill Interiors is hosting us today and I'm truly grateful she included me! Kathleen has an amazing website and she was actually the first to share my home on her blog…so fun to look back and realize how many changes I've made over the past months!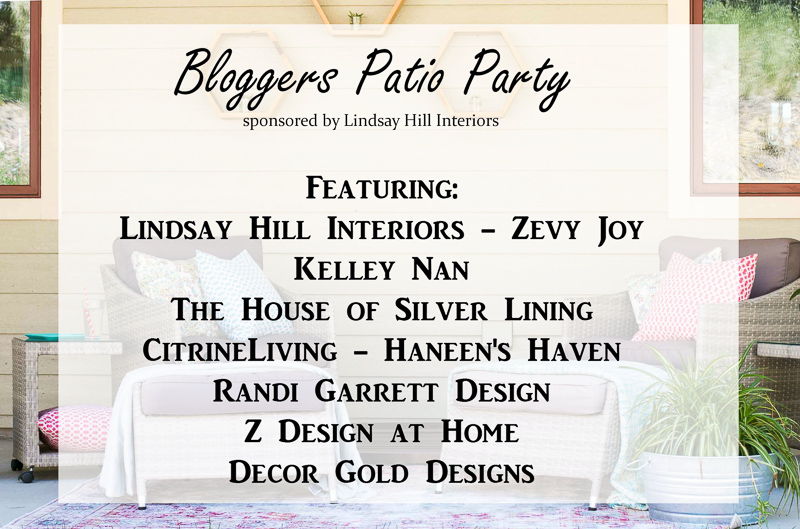 You can find links for all of theses amazing bloggers at the bottom of the page. If you are here from the site of my friend, Bree of Z Design at Home, welcome! Let's get started…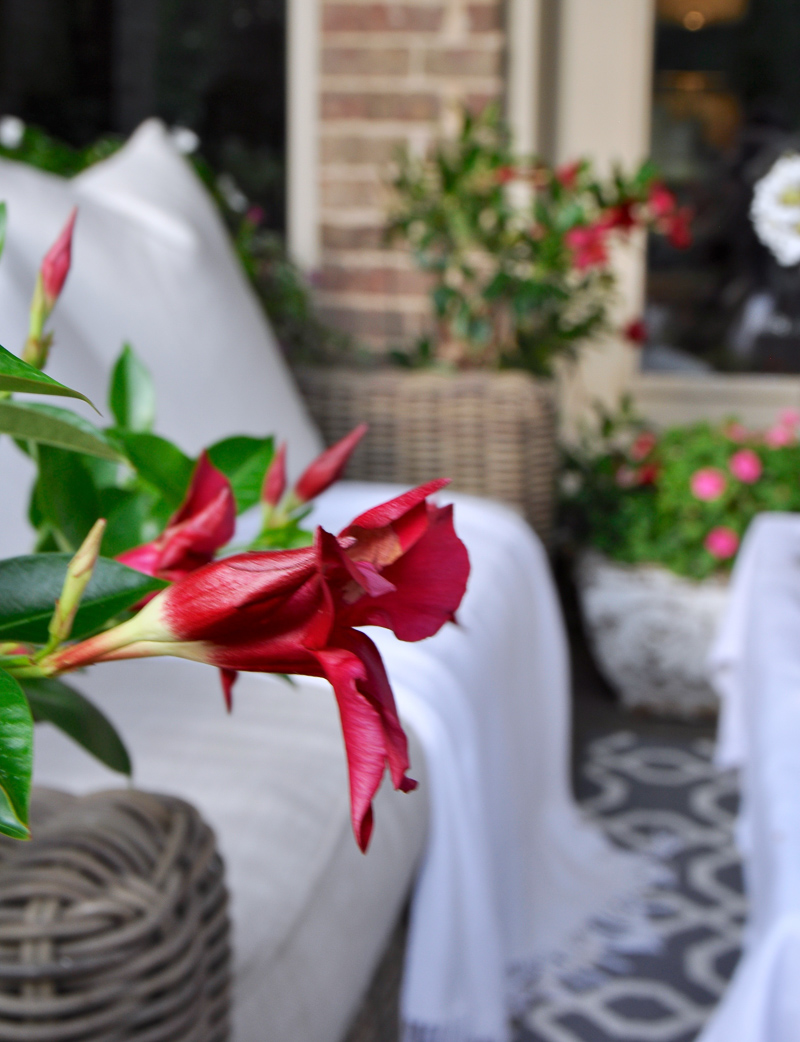 So, you want to host a summer dinner party.
We absolutely love hosting parties. But, then we realize what we have gotten ourselves into. We begin thinking about the sheer volume of decisions which need to be made. As you can imagine, it can be overwhelming.
However, in a moment I will share with you how you can streamline this process and pull off any party you have committed yourself to.
When my husband and I decide to go out, invariably the conversation centers around what we are in the mood for food wise, as well as the ambiance of the restaurant. Truth be told, the latter may lean a bit more heavily in our decision making process.
The "Five W's" are always a great place to start to ensure you stay on point when planning for a dinner/night out as well as hosting your own dinner party.
Who – Is this going to be a family style gathering or is it primarily going to be for adults?
What – Will this be cocktails and appetizers or will it be a several course dinner? Any specific theme? Be sure and share the menu with your guests ahead of time.

When – Beyond the date, it is important to let your guests know the duration of the event. Plan on 4-5 hours at a maximum. 

Where – Will this be hosted indoors, outdoors or both? 
Why – Any relevant specifics need to be shared here (milestone, event, etc).
Now, the above starting points help guide the entire process for the evening not only for yourself, but it also allows your guests to plan accordingly. Be sure and spell out these points clearly for those you invite.
Beyond the Five W's, the most important components for this party will be the five senses. You want the entire experience to be visually stimulating. From the look of the food to the look of the table. No detail can be overlooked.
When we host parties, we try to keep it elegant yet simple. For example, a white linen tablecloth works well indoors and outdoors.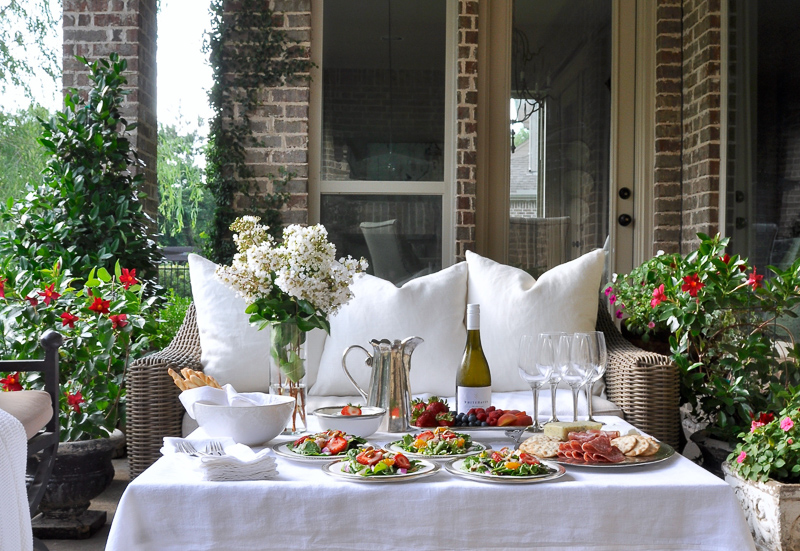 Also, crisp white flowers on the table will work with any color scheme you may have. I clipped these from my crepe myrtle shrubs as you may have seen me do recently in my summer tour.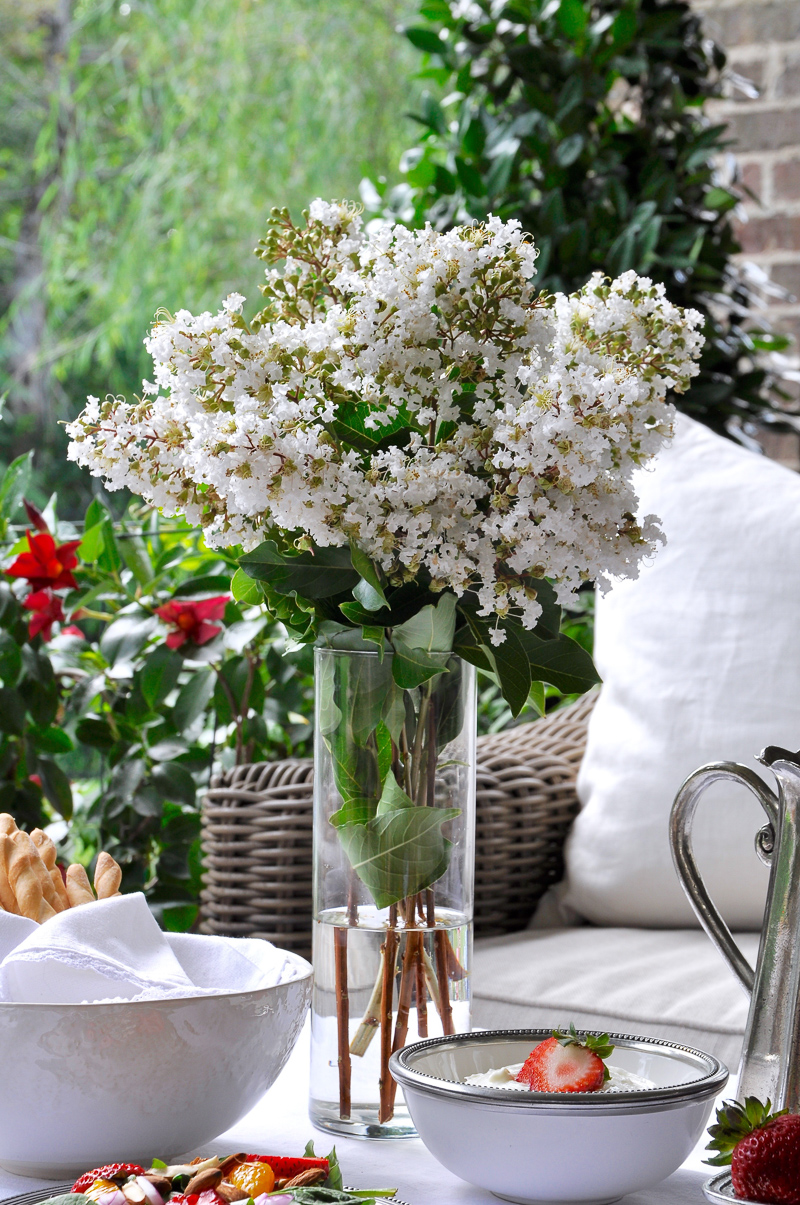 Classic white dinnerware is always our choice. Noticing a theme? Always try to keep the background neutral.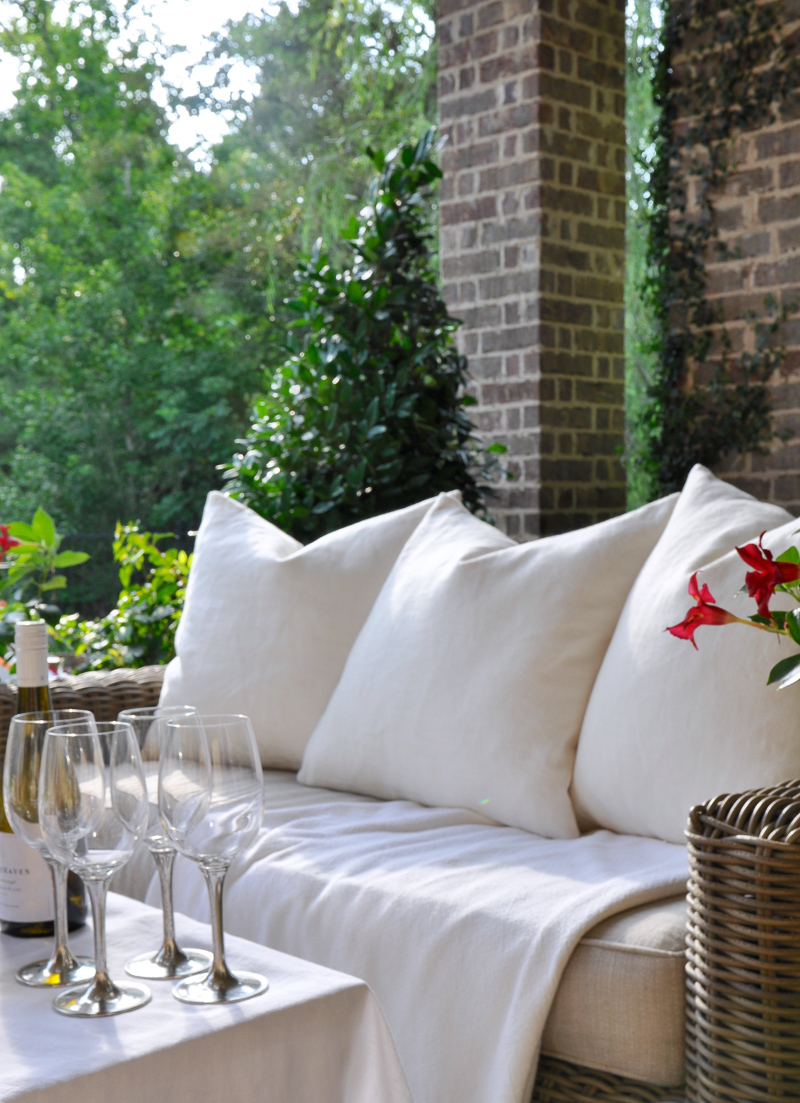 With a neutral background, the vibrant colors of the food and accompaniments will be that much more appealing. I swear the contrast makes the food taste better!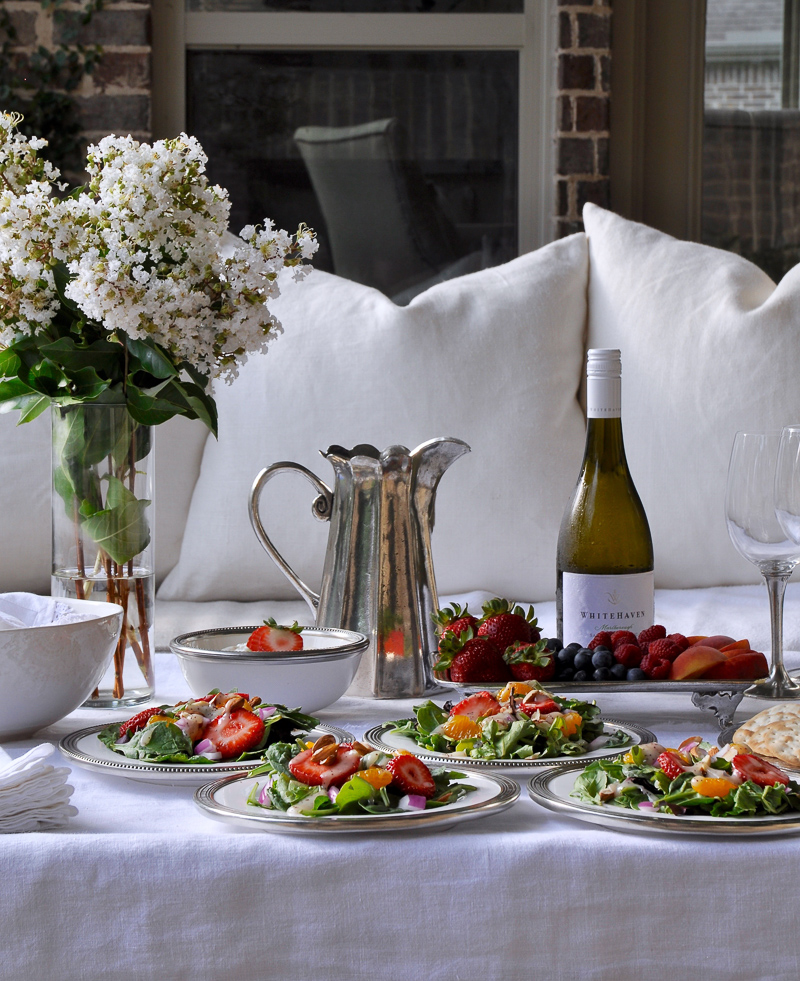 When hosting outdoors, be sure and string together some outdoor lights for ambient lighting. We keep ours up year round and just love them. Ours are located just outside the patio, but here are a few choices you will love.

Speaking of ambiance, the music choices should be classically familiar but not too loud.
And now for some tabletop details:
I always keep plenty of refreshments outside and what better serving item than this stunning pitcher. The beauty of it literally took my breath away at first sight!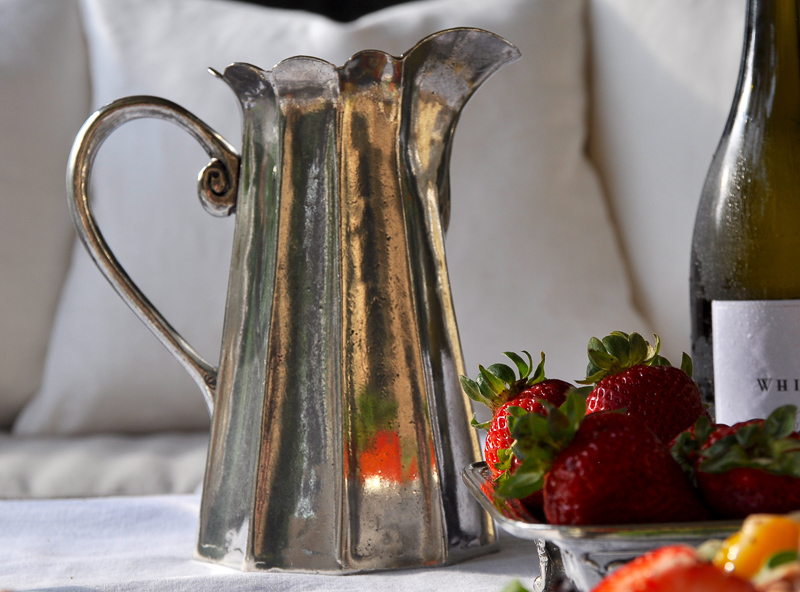 Additionally, the glassware is also very special.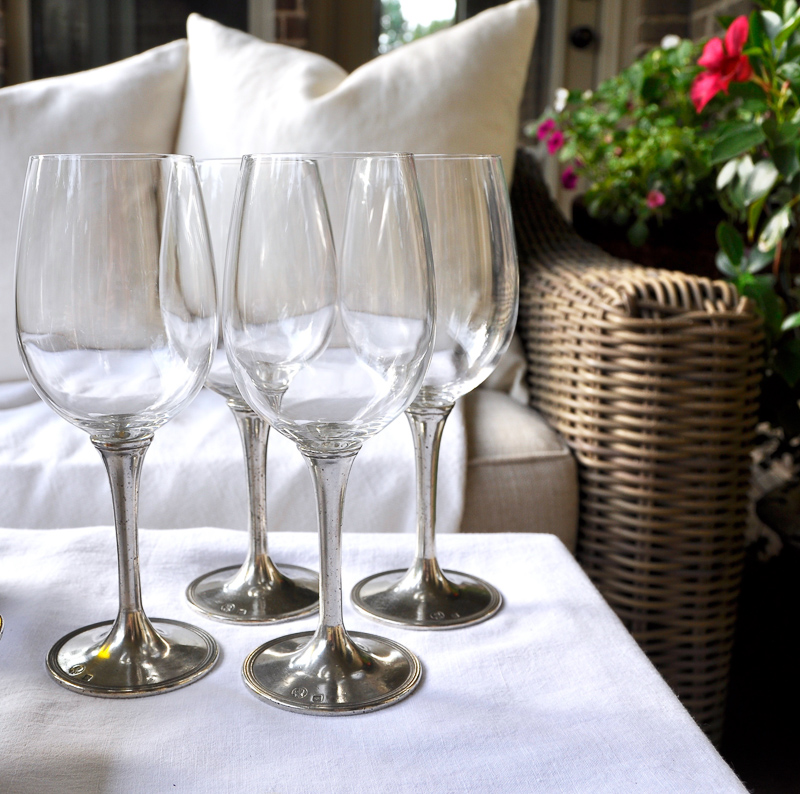 Don't you just love the handcrafted pewter stems?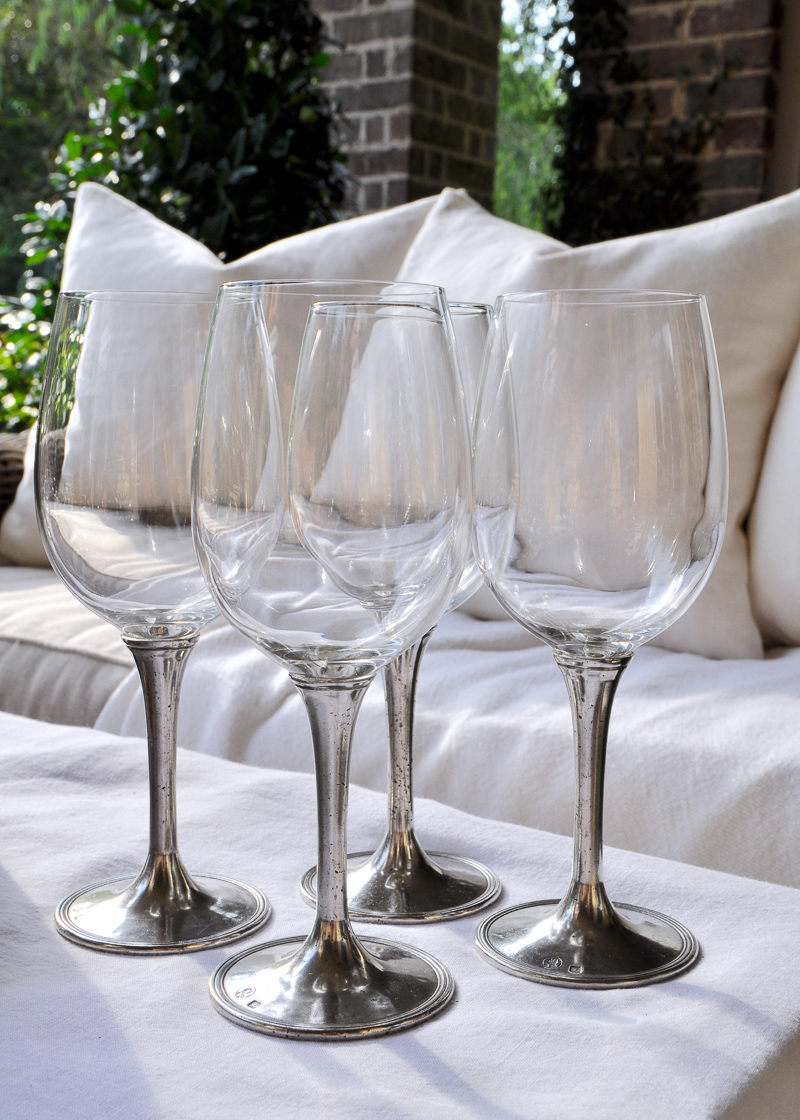 Below, I used beautiful salad plates to coordinate with the glassware. If you look closely, you will notice there are two styles. You can find them here and here. You don't have to only use matching pieces. It is much more fun to mix and match, especially in a setting such as this.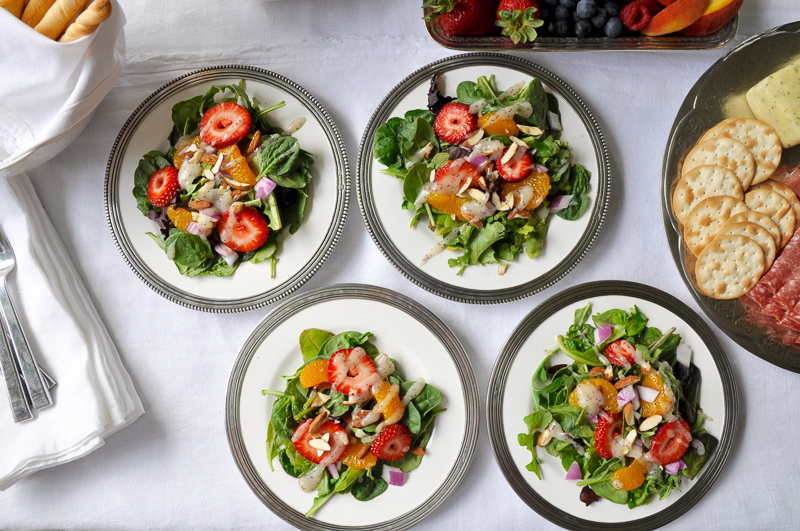 The salad is simply fa combination of field greens, strawberries, mandarin oranges, red onions, almond pieces, and poppyseed dressing. It is perfect for summer!
I love the color fruit adds to a summer table. I served it on this lovely pewter piece.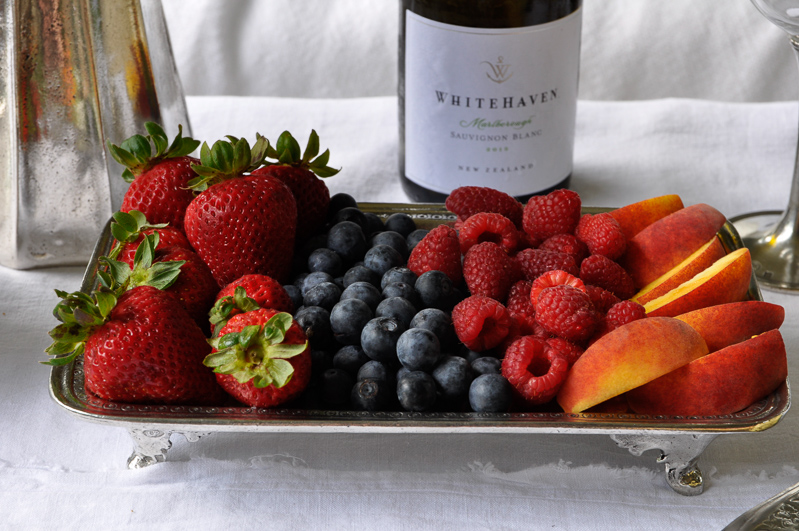 I added a sweet dip which is so easy to make. It is made of one part cream cheese and one part marshmallow cream. I love how it looks in this gorgeous coordinating bowl.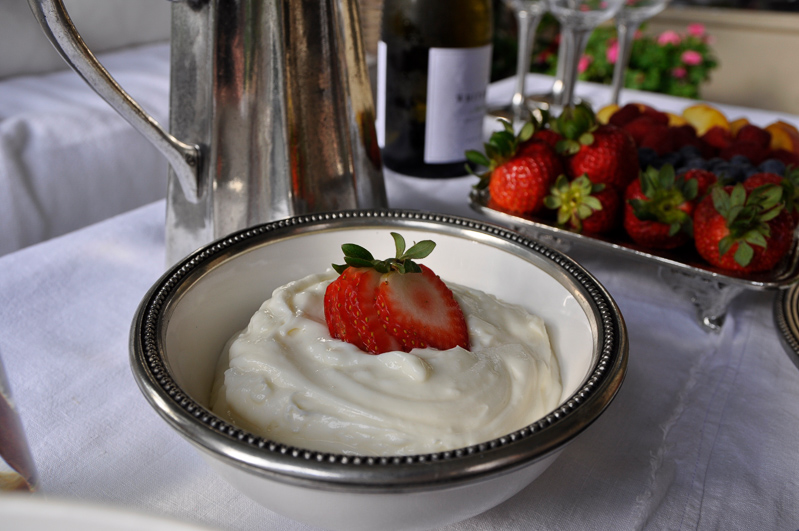 When everything comes together, the look is quite inviting and appetizing!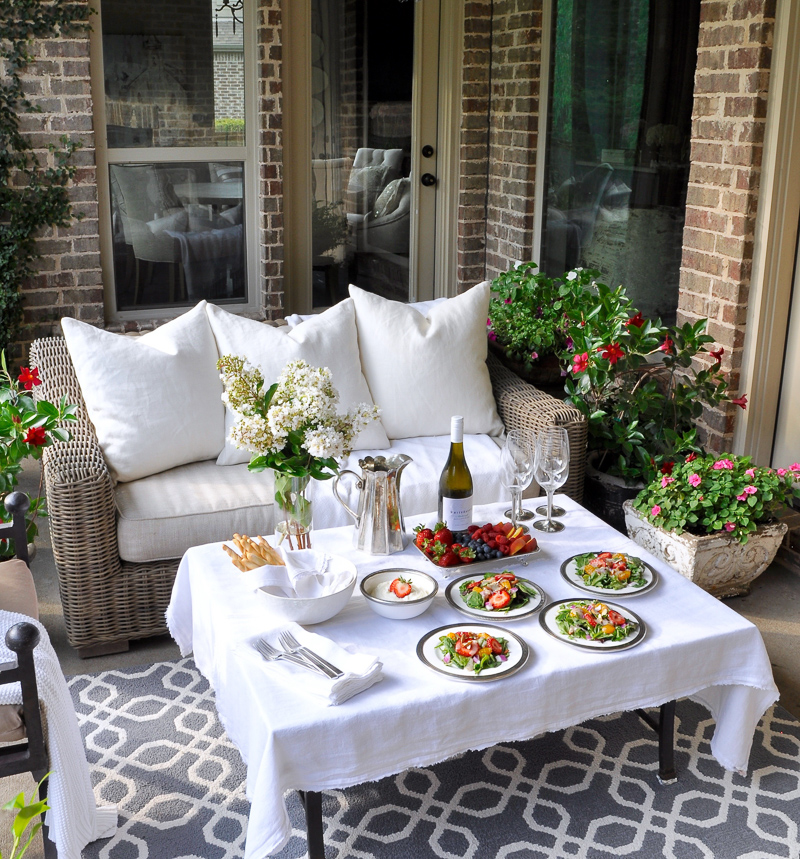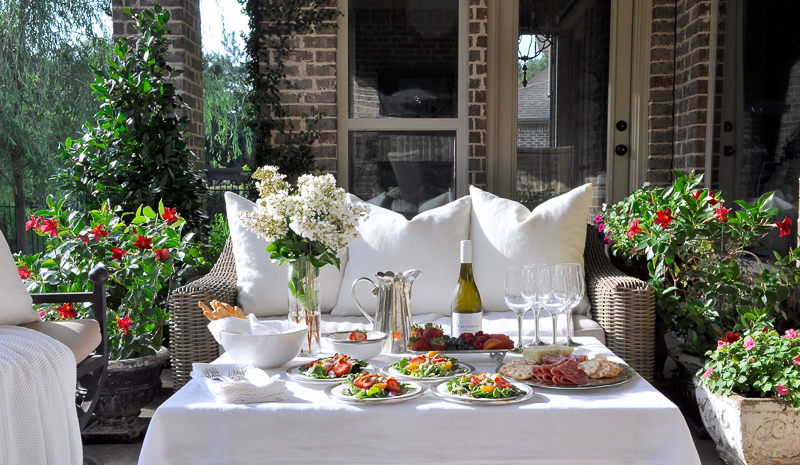 Hosting a dinner party should be a fun affair. With a little planning and some utilization of the above tips, your guests will think you are a professional party planner.
The next stop is our host, Kathleen's post. Enjoy!!!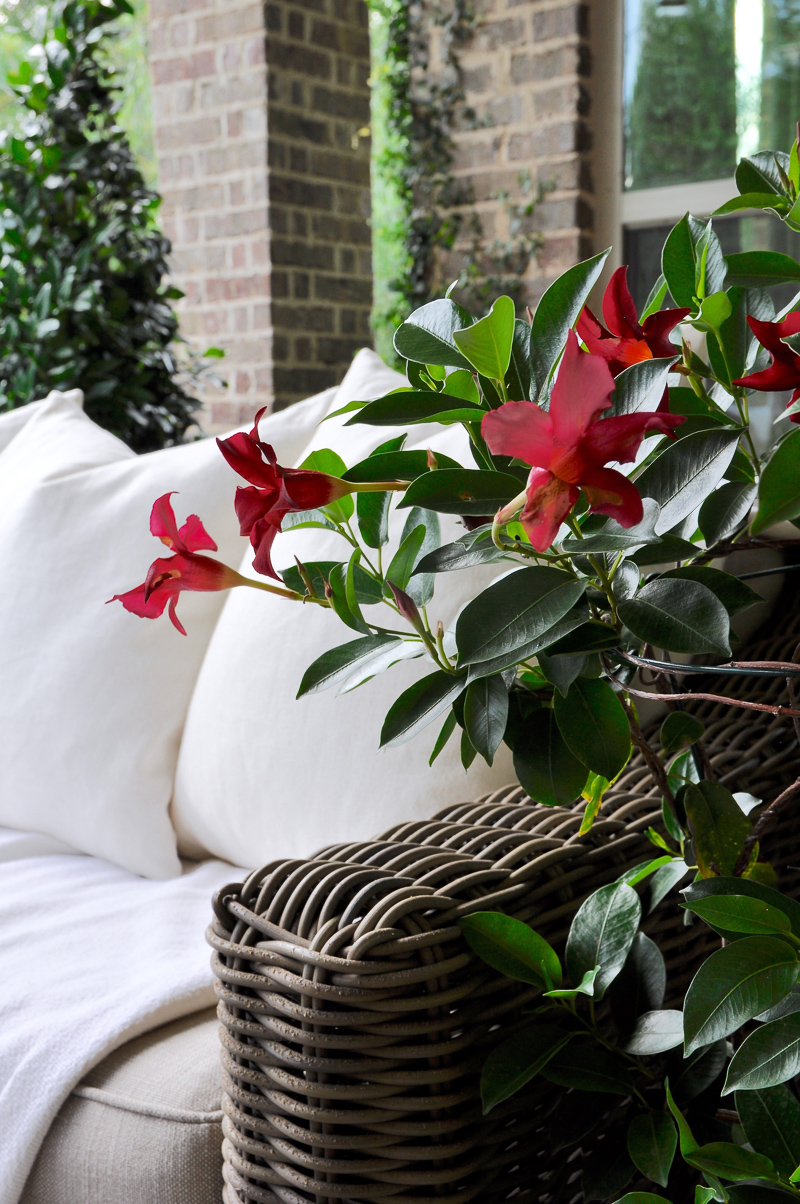 Thank you for visiting! If you will like to receive weekly emails when I have posted a new blog post, please subscribe here.
*Affiliate links have been used in this post
*I have partnered with Arte Italica to show you some of their beautiful pieces