I have always looked forward to summer. Warm breezes. Long lazy days outside. Vacations.
We rarely think of decorating our homes during the summer months, but it honestly takes very little effort to give your home a summery vibe. On those days when it's too hot to enjoy your backyard, you'll be glad you took a little time to decorate for summer!
*This post contains affiliate links. Disclosure here.
Add More Whites
The number one thing I do to ready my home for summer is add white. I love all shades of white, but I always use my whitest whites to decorate for summer.
Brightening in your home makes it more inviting, which is perfect for the more casual summer entertaining many of us do.
Grouping a couple of vases with white flowers and a piece of coral creates an easy centerpiece or vignette. By the way, my hydrangeas are faux!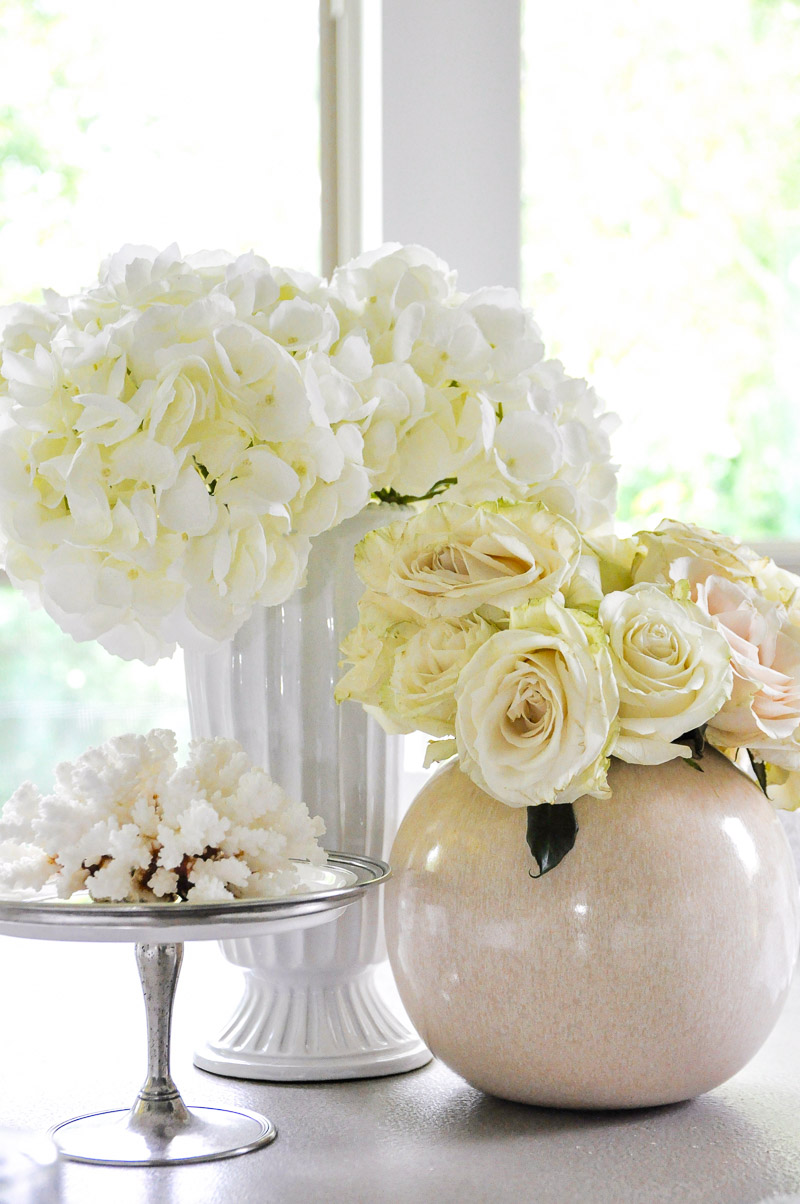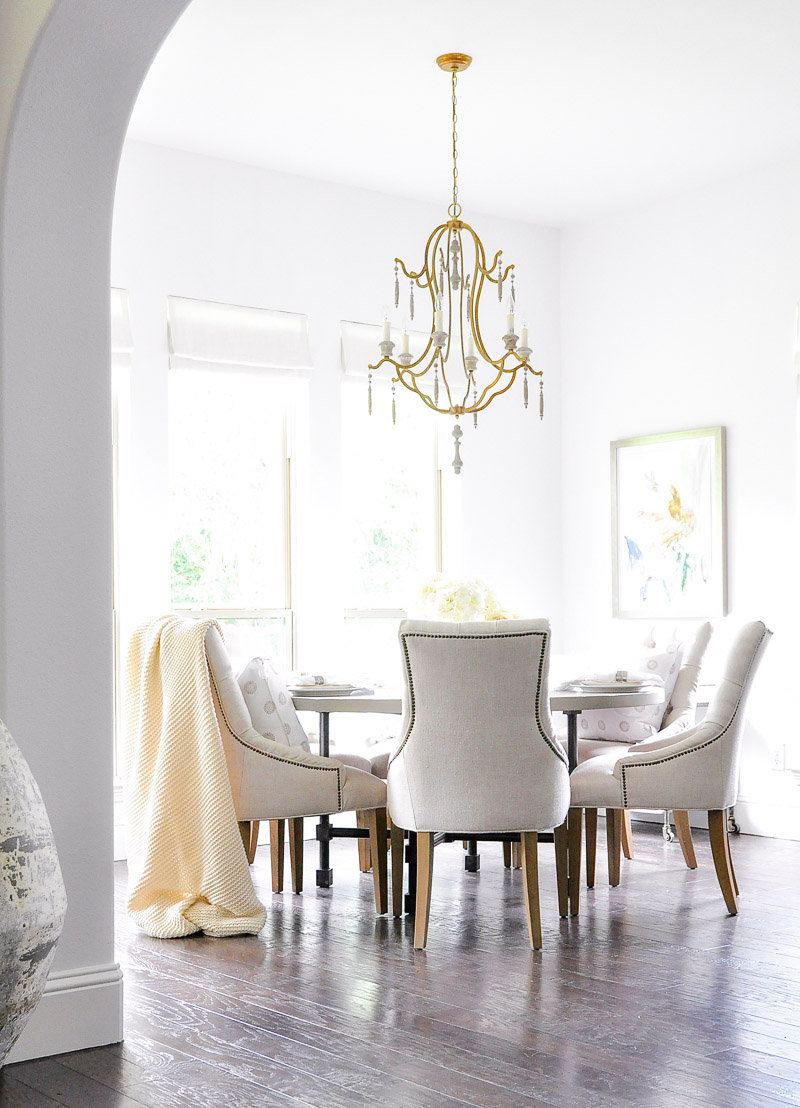 The addition of white lidded canister jars and a few other ceramic kitchen finds will brighten your kitchen counter.


Try adding a pair of bright white pillows or a white lightweight throw to your living room. The texture on the pillows and the tassels on the throw add interest.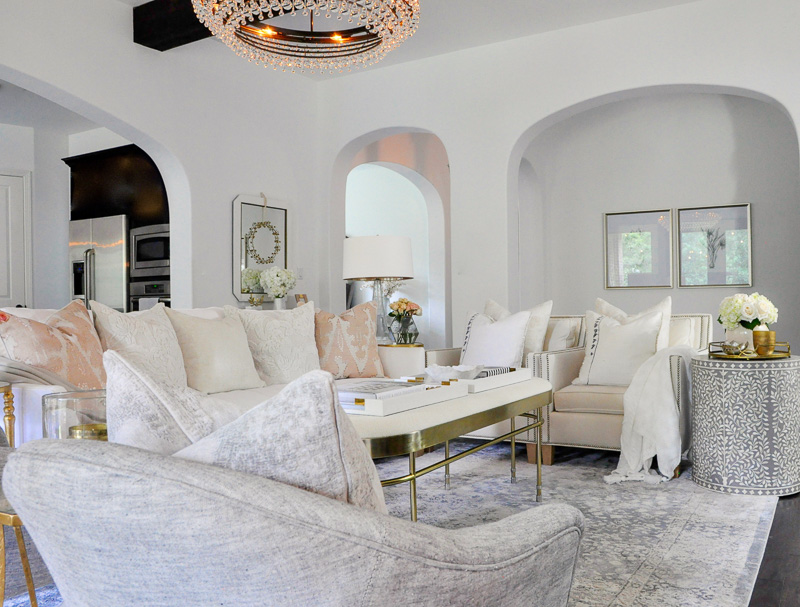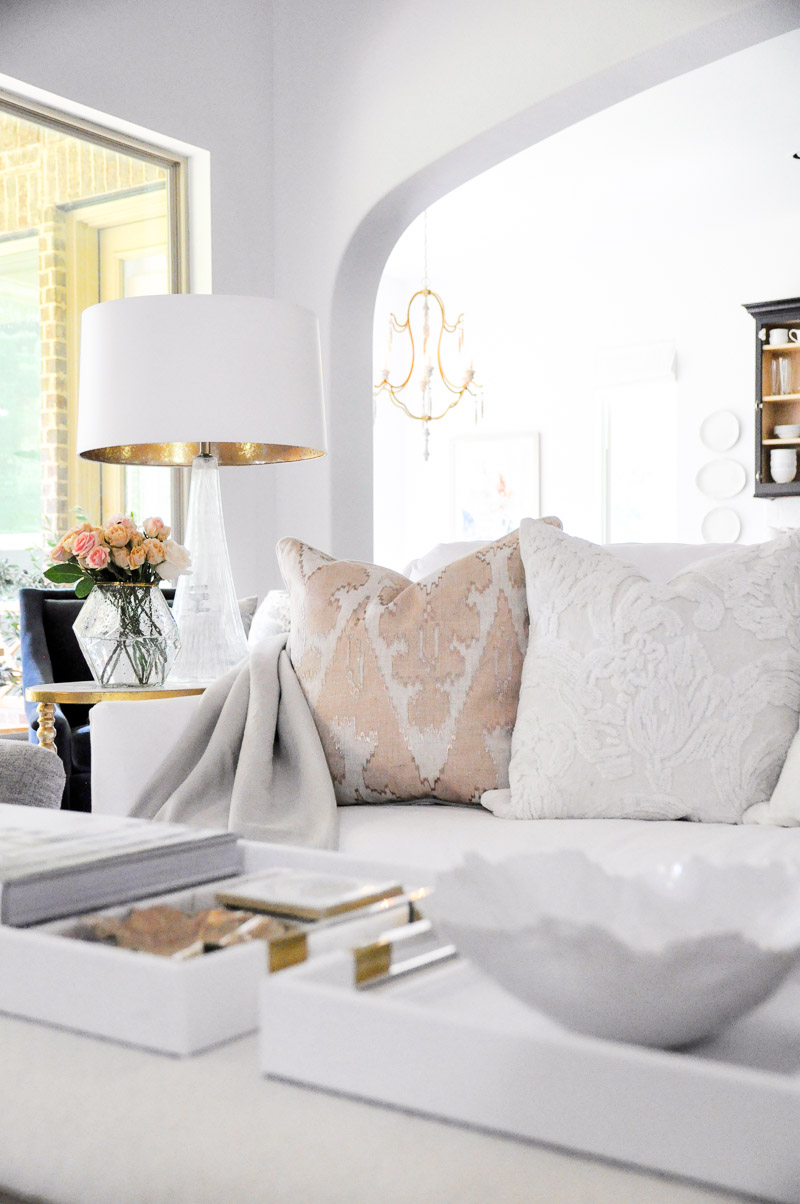 Shades of ivory will help you keep the look from being too stark.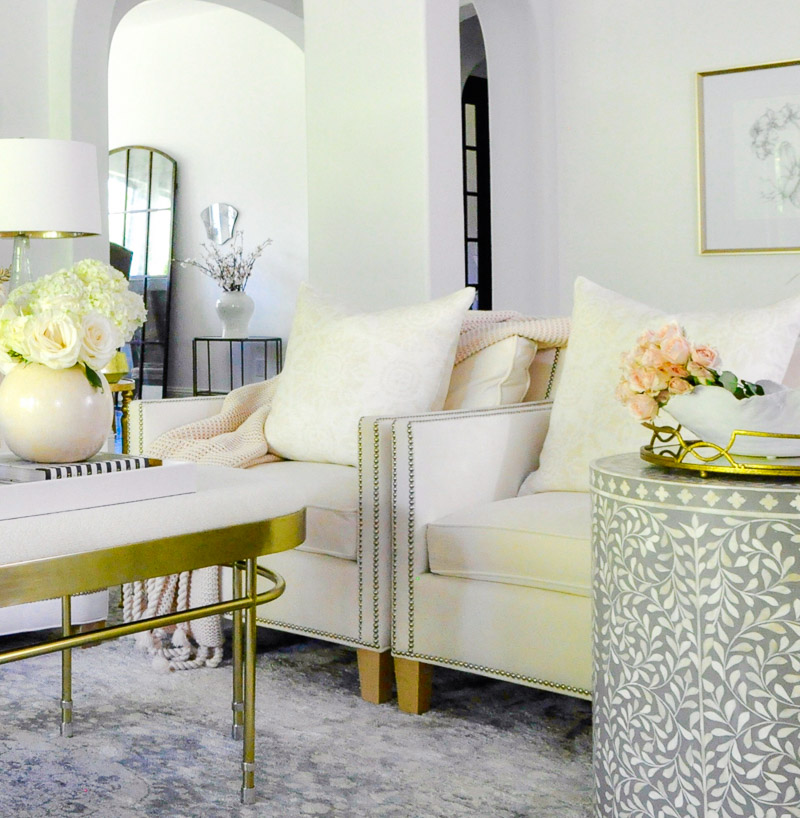 White fabrics in linen and cotton make a beautiful layered summer bed. A flirty blush pillow pops on my all white bedding.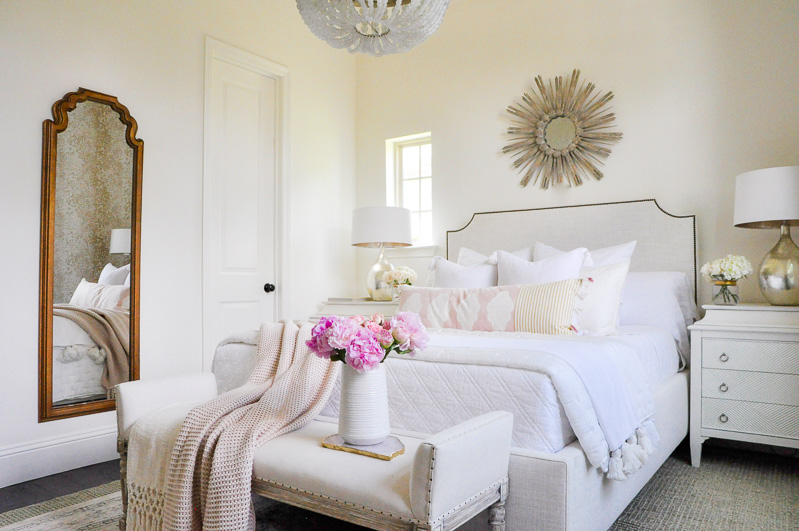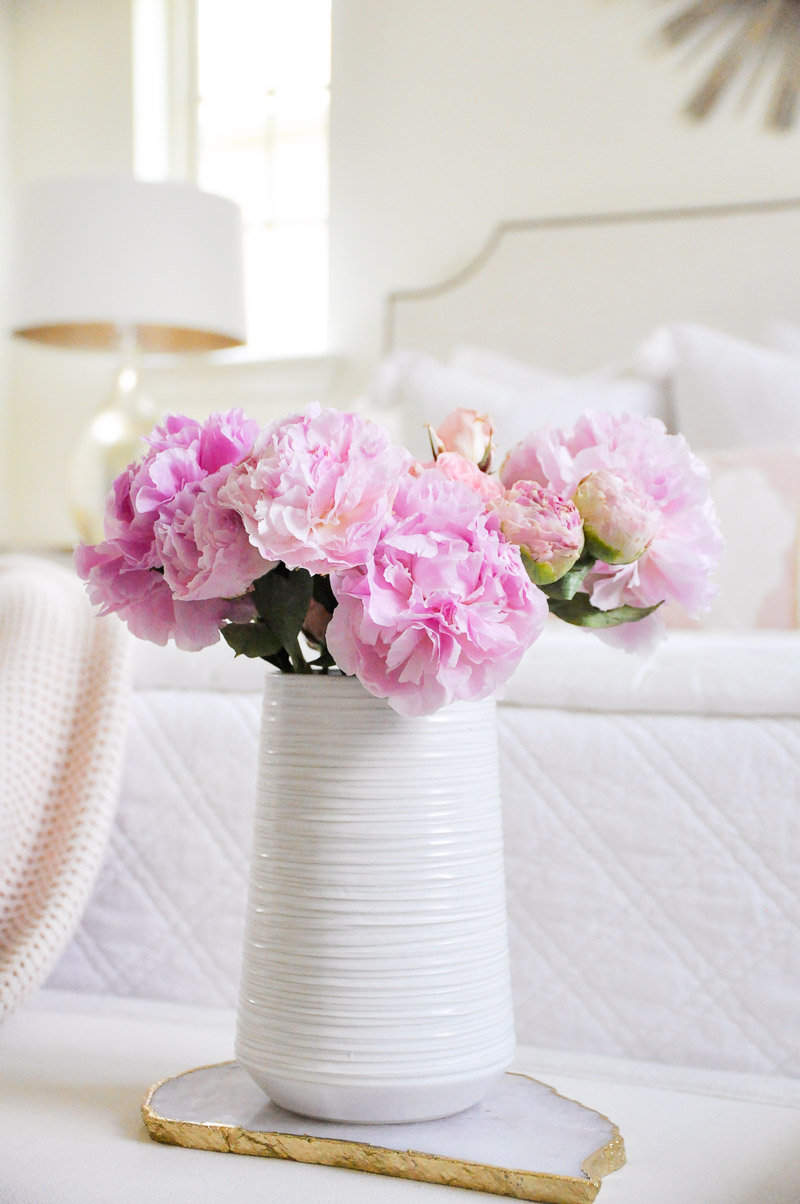 These pink and gold pillows are reversible and could easily be exchanged with the ones in our other bedroom. It is good to try to decorate your home in a way that allows for this.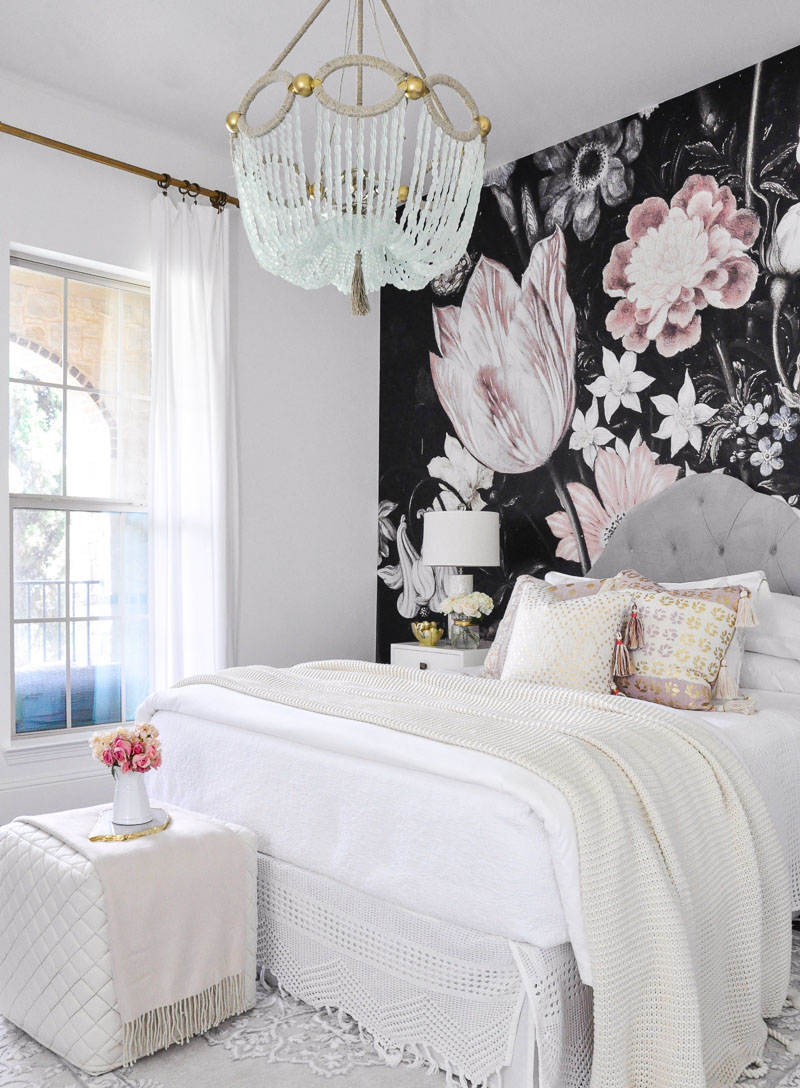 Indoor Outdoor
Open doors make me happy. Our french doors were a must-have when we were building this home.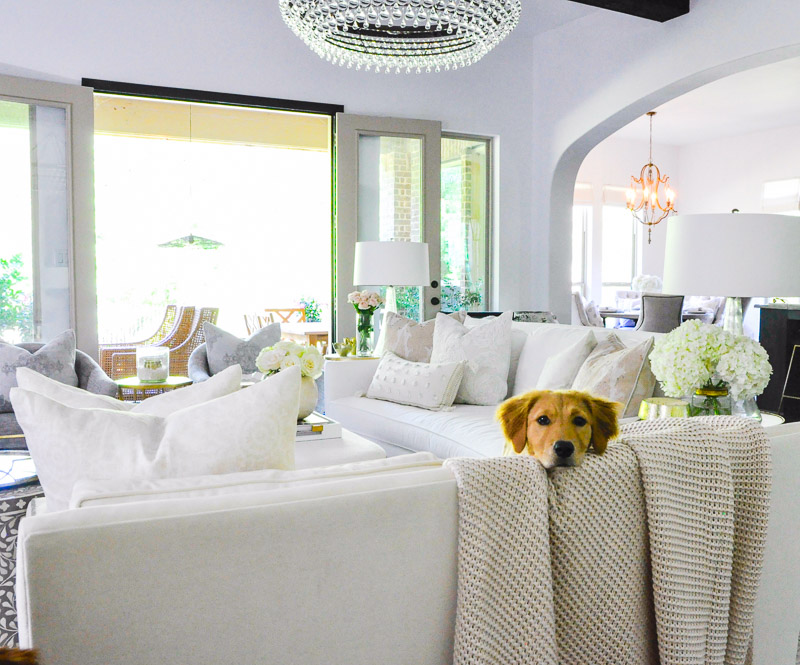 You are likely going in and out more than any other time of year, so make sure you create an inviting outdoor space.
Because your outdoor living space is an extension of your home, it should also be a well dressed space.
I set our outdoor dining table with the same dinnerware, glassware, and flatware as we use inside.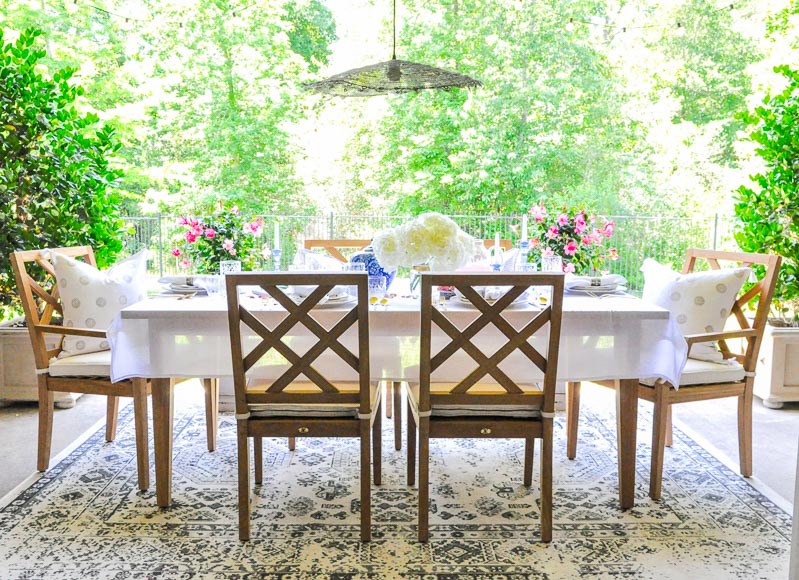 Sprinkle in Summer Colors/Summer Color Scheme
Your patio is a wonderful place to use a more colorful palette. With flowering plants and trees as a backdrop, blue is a beautiful choice for summer.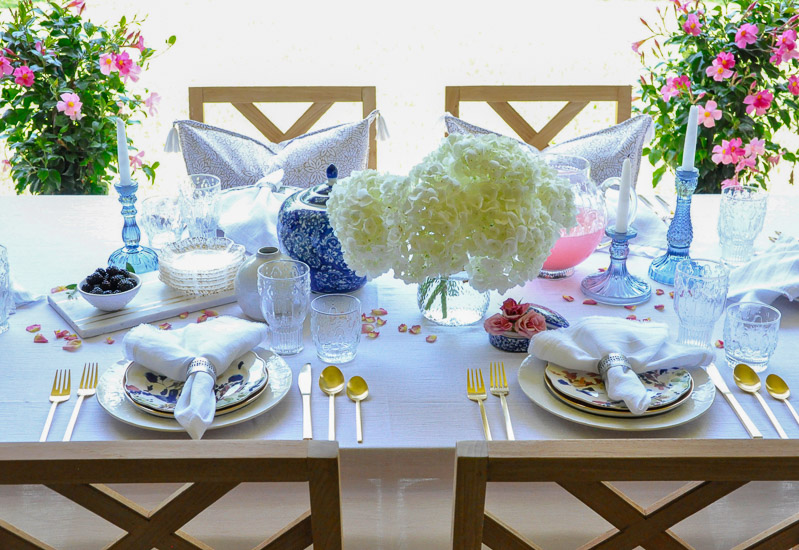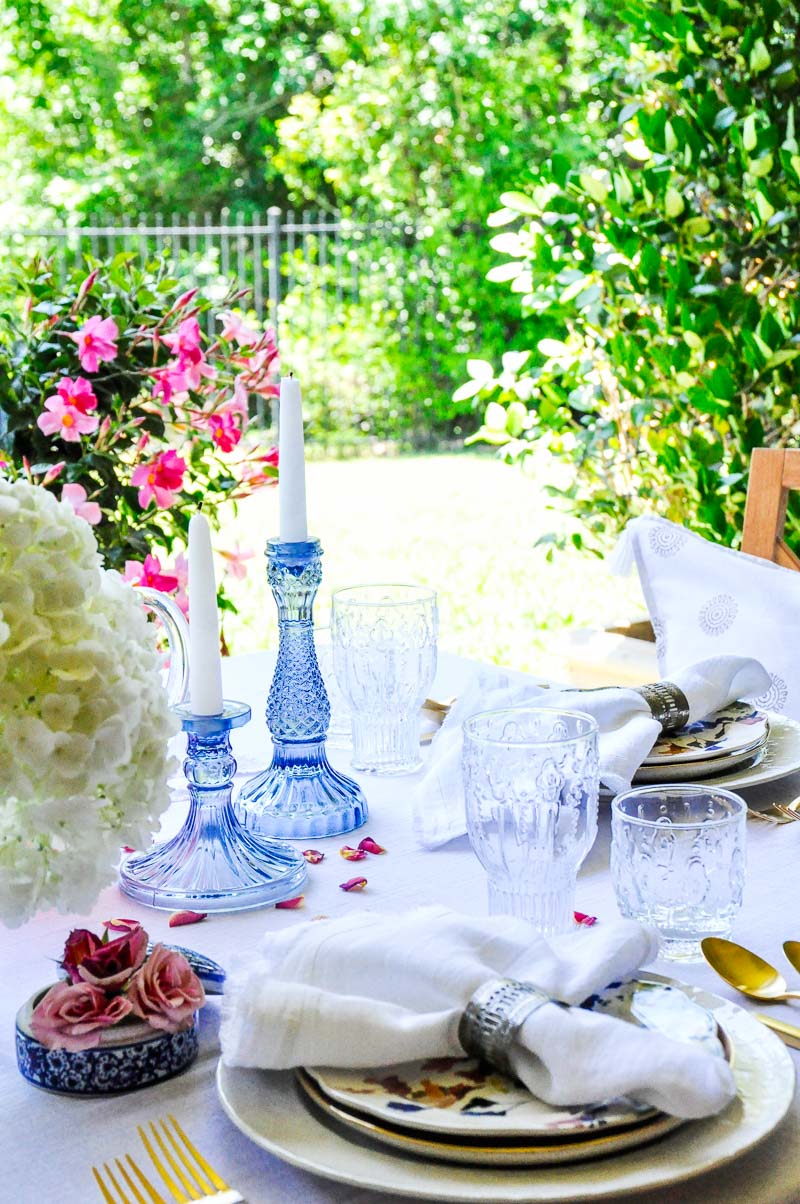 Art with a bit more color will brighten your walls whether dark or light.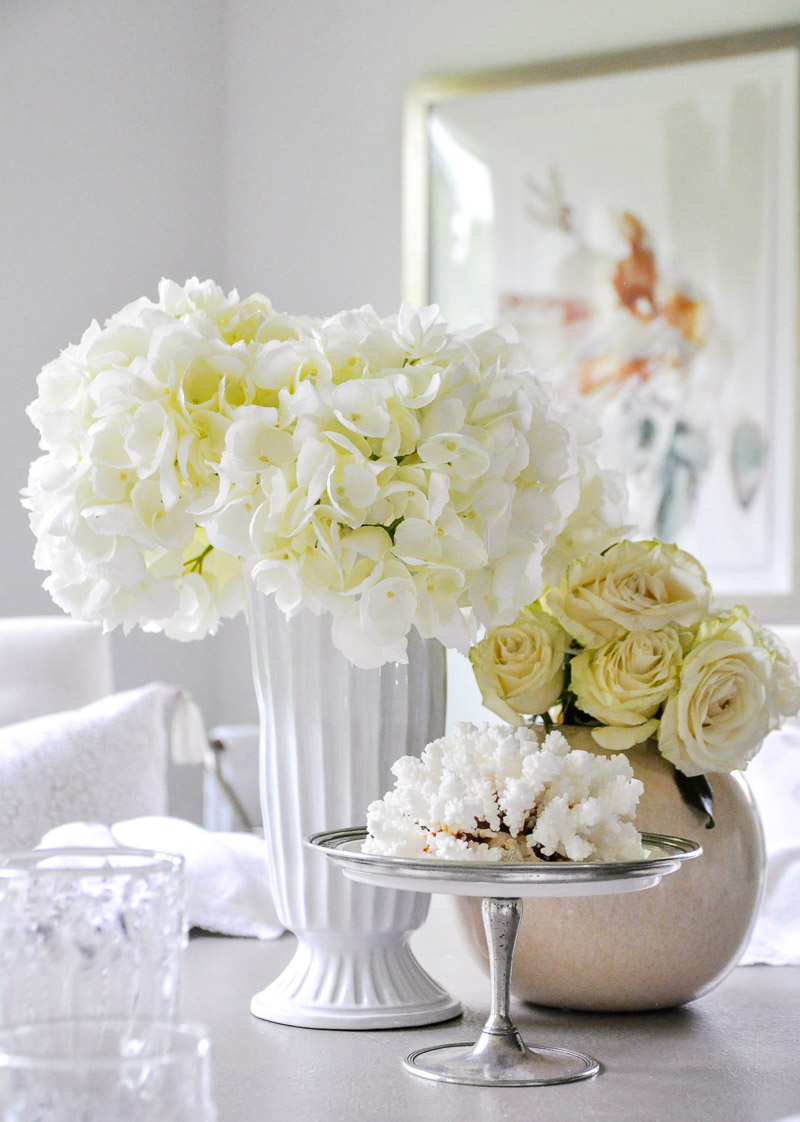 A splash of color is easily added to your table with salad plates.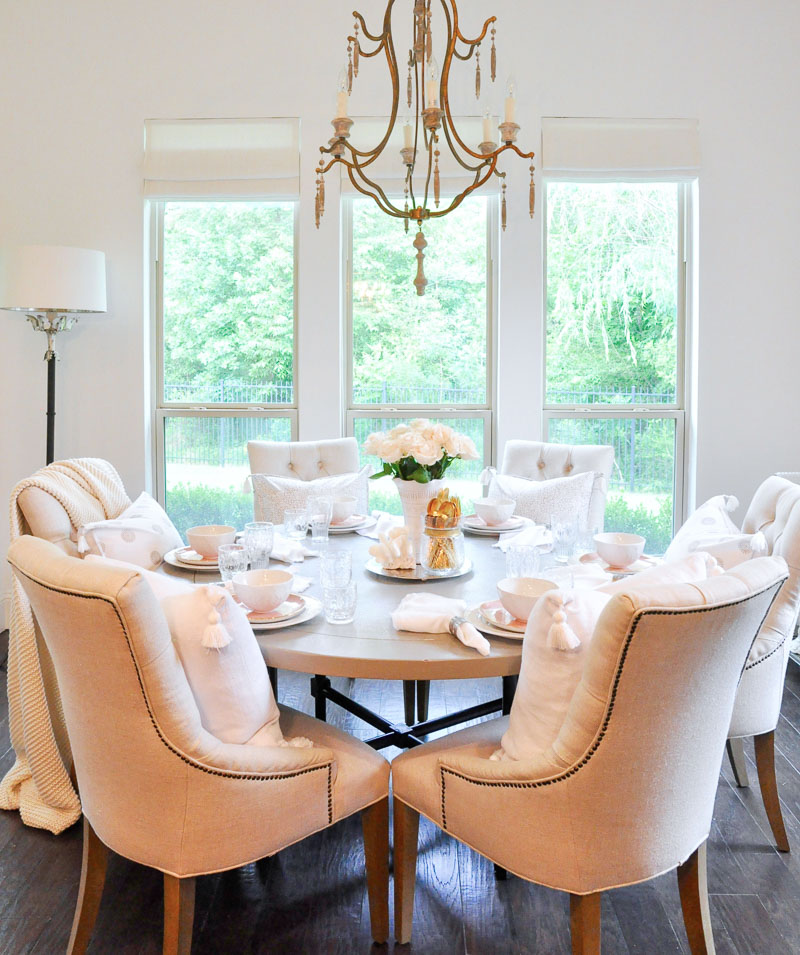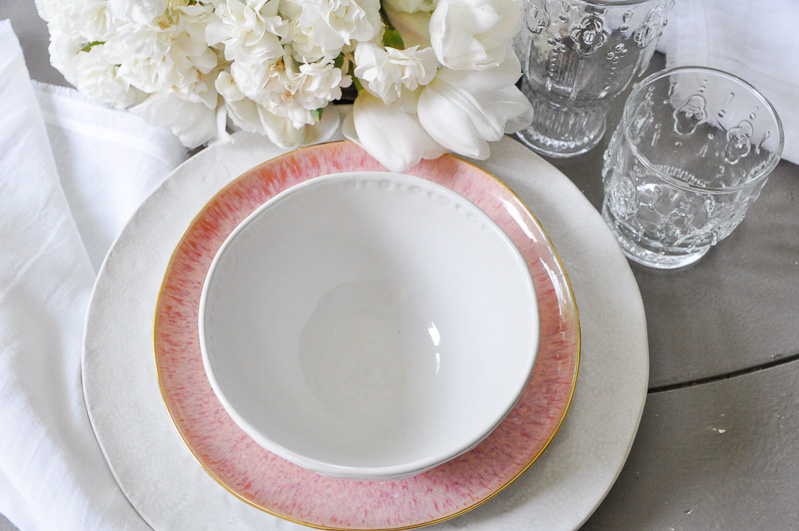 A last simple pop of seasonal color, fresh flowers in a timeless vase.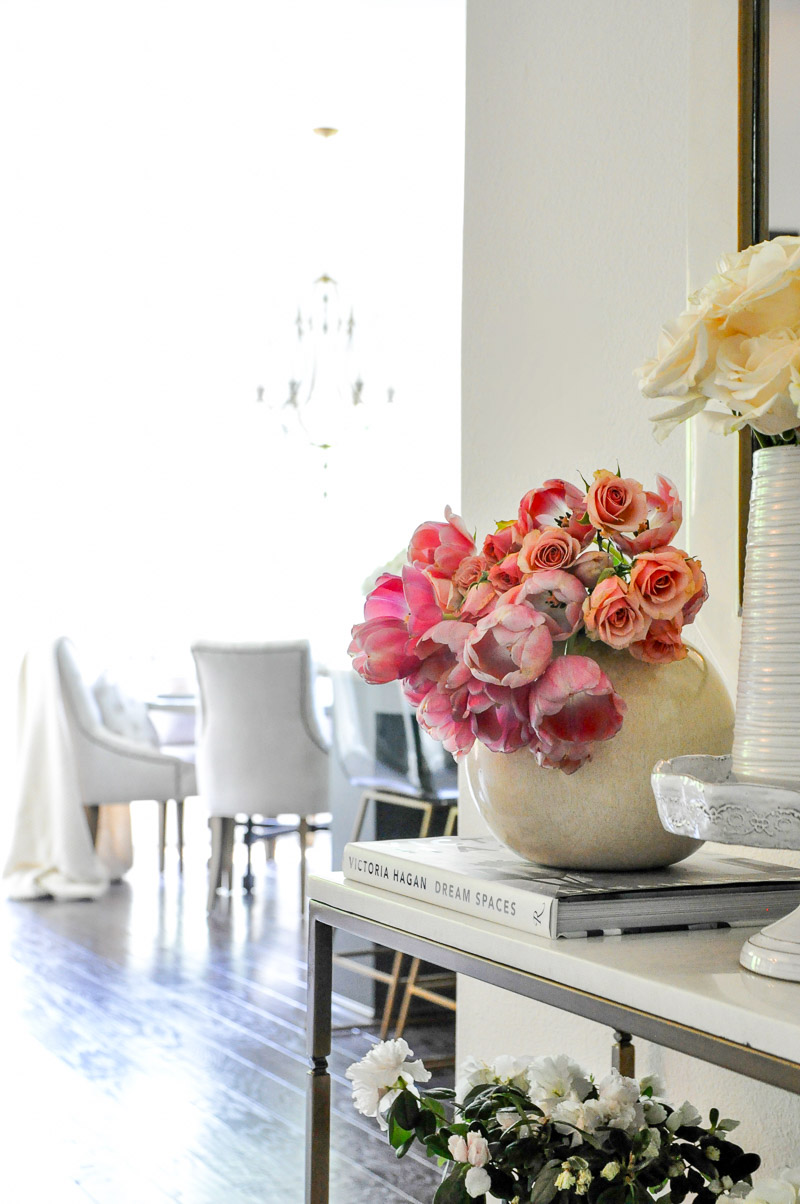 I hope you'll stay connected…..
Click on the Image to Subscribe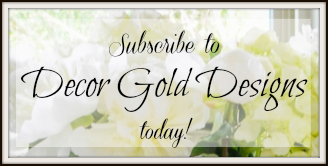 SaveSave
SaveSave
SaveSave
SaveSave
SaveSave
SaveSave
SaveSave
SaveSave
SaveSave
SaveSave
SaveSave
SaveSave
SaveSave
SaveSave
SaveSave
SaveSave
SaveSave
SaveSave
SaveSave
SaveSave
SaveSave
SaveSave
SaveSave
SaveSave
SaveSave
SaveSave
SaveSave
SaveSave
SaveSave
SaveSave
SaveSave
SaveSave
SaveSave
SaveSave
SaveSave
SaveSave