Today, I want to share my 7 tips for easy summer entertaining. You will recall earlier this week I shared my 7 Tips to Help You Create an Inviting Outdoor Space. The two posts go hand in hand. Together, they will help you enjoy outdoor living and entertaining more than ever!
*This post contains affiliate links
1. Keep it Simple
What I love about summer entertaining is there is no need to prepare anything elaborate. Your local grocery store most likely offers many ready-to-go options.
Also, you can put this together on very short notice. Let's face it: we want easy to eat, easy to prepare, easy to clean up. Now, that is summer entertaining in a casual style!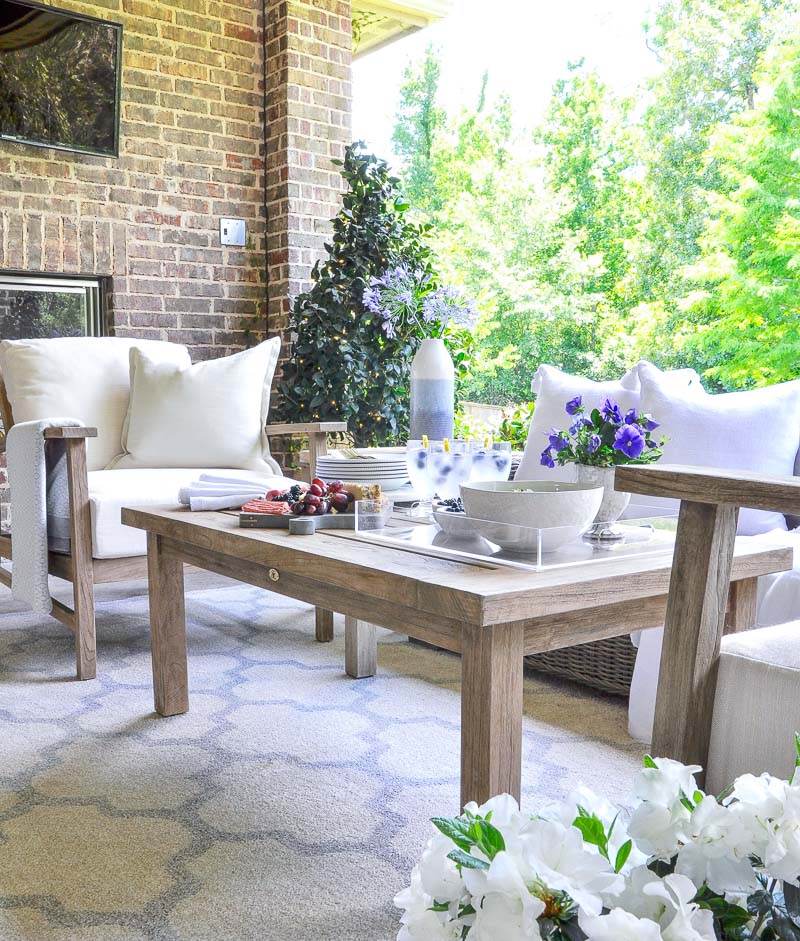 2. Skip the Paper and Plastic
…or at least most of it. I have nice shatterproof goblets for summer entertaining because I know we will be more comfortable carrying them around. But, I use my everyday dinnerware and flatware outside. Further to the point, I even use linen napkins.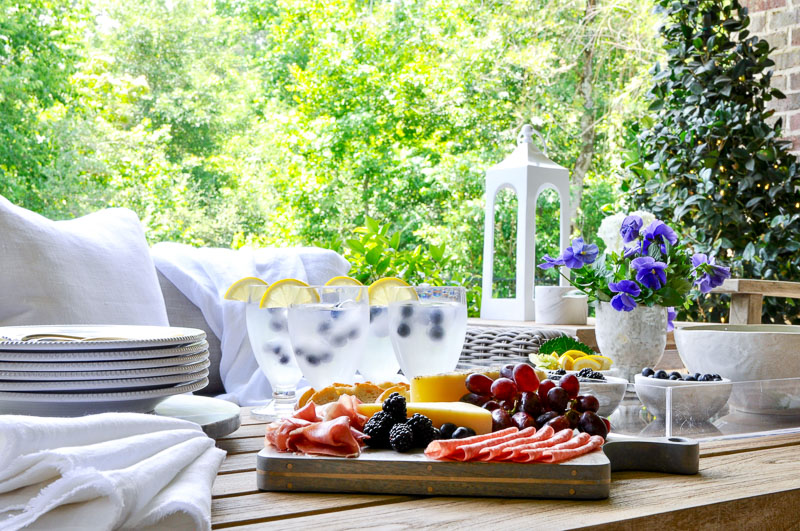 Get the Look

3. Use a Beautiful Tray
Not only will this be convenient, but stylish too. A sleek acrylic tray is one of the hottest new things. They are perfect for outdoor summer entertaining.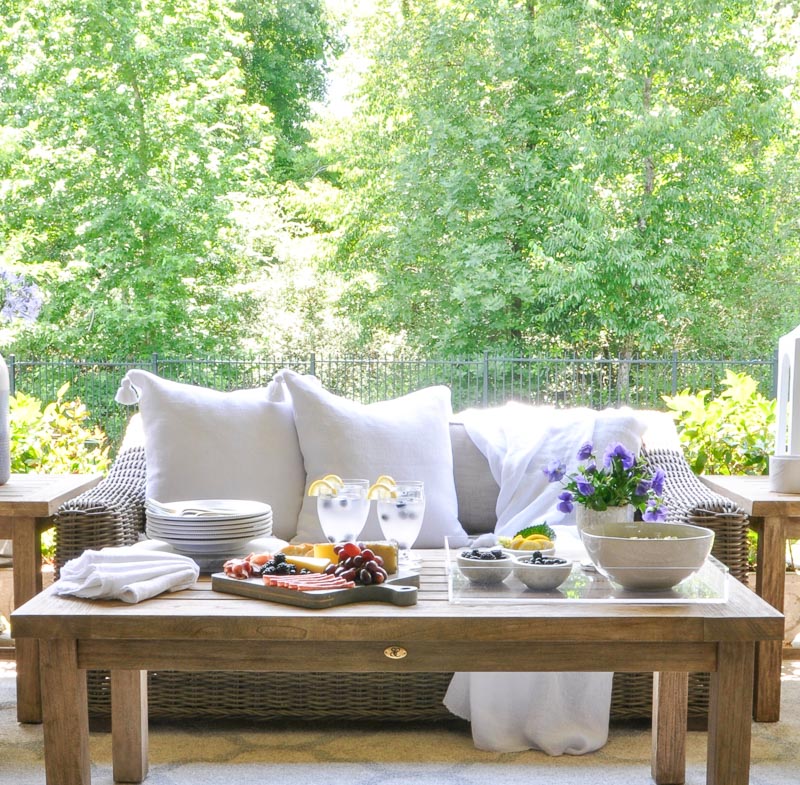 Get the Look

4.  Choose Food that Reflects the Season
Summer makes me long for several dishes. One of these is a fresh kale salad. Also, a nicely prepared meat and cheese tray complete with fruit accents also fits the summer bill well.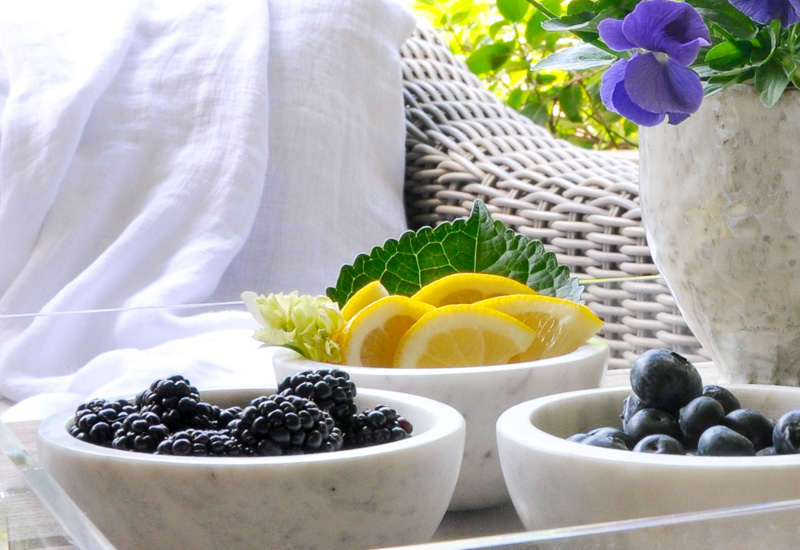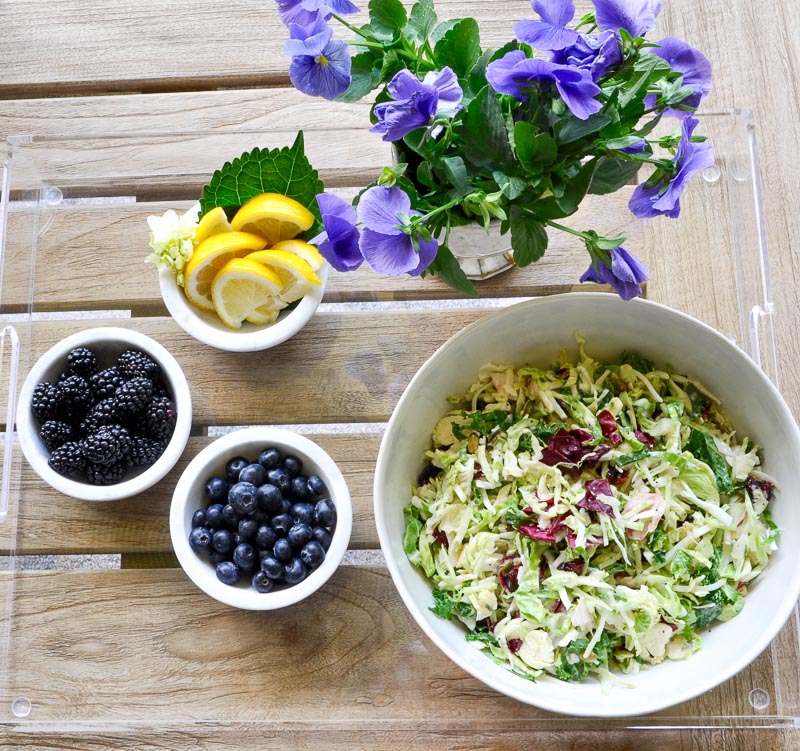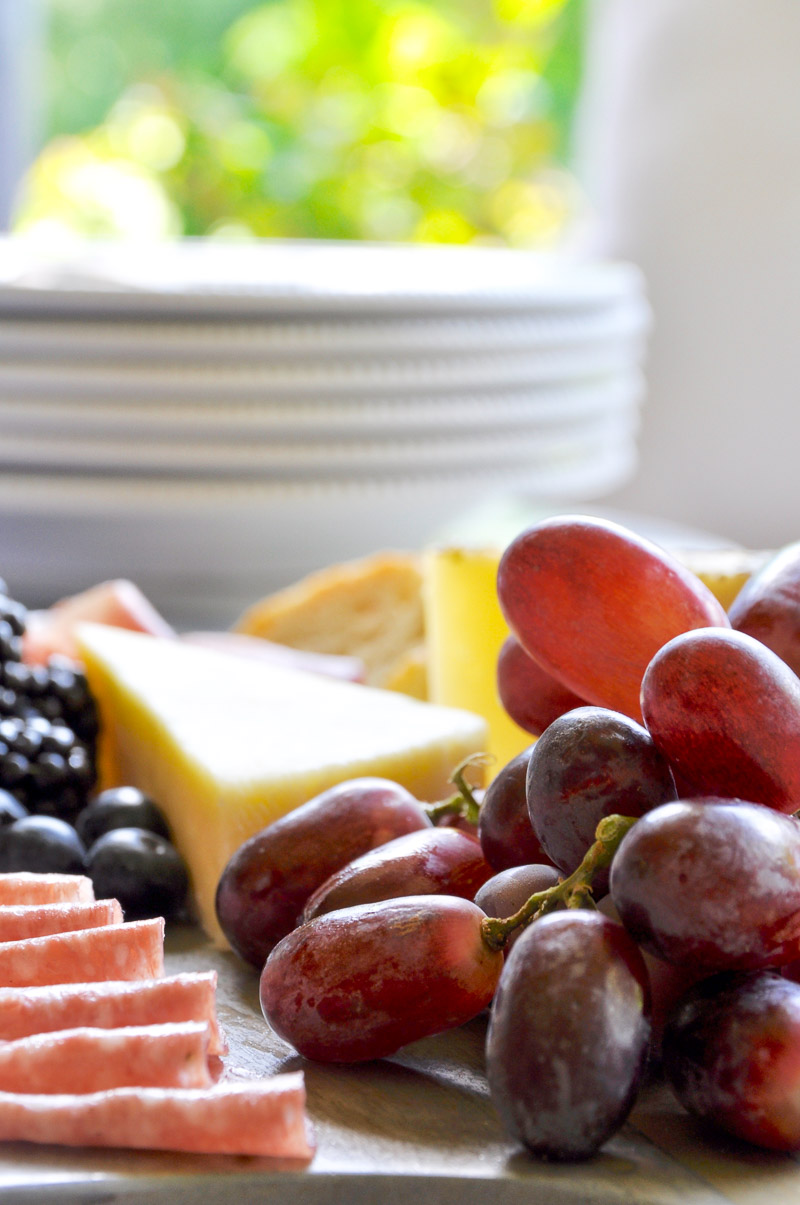 5. Think About the Presentation
It doesn't have to be difficult or complex to look beautiful. A nice cheese board that is well arranged will do the trick. Think about color as well. After all, our eyes are the first sensory box that needs to be checked.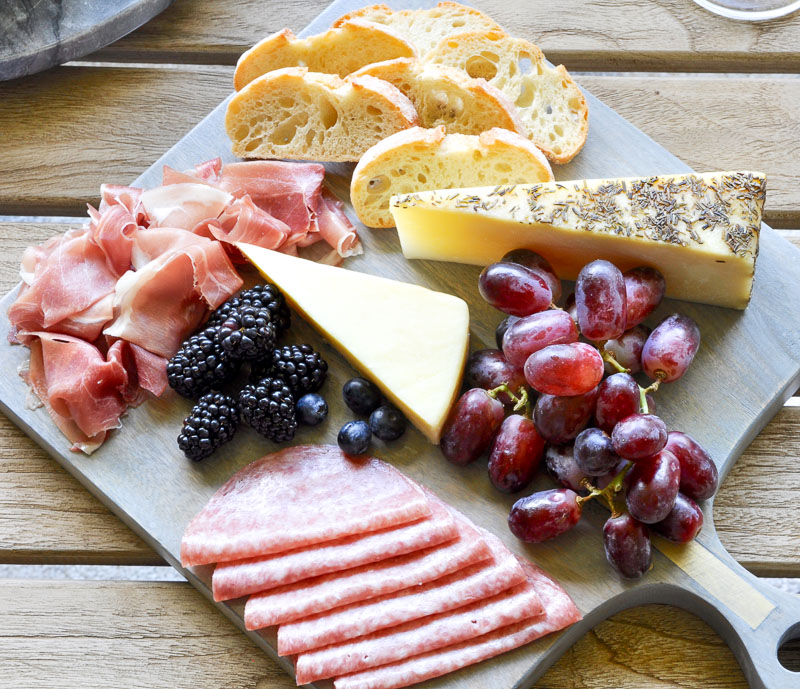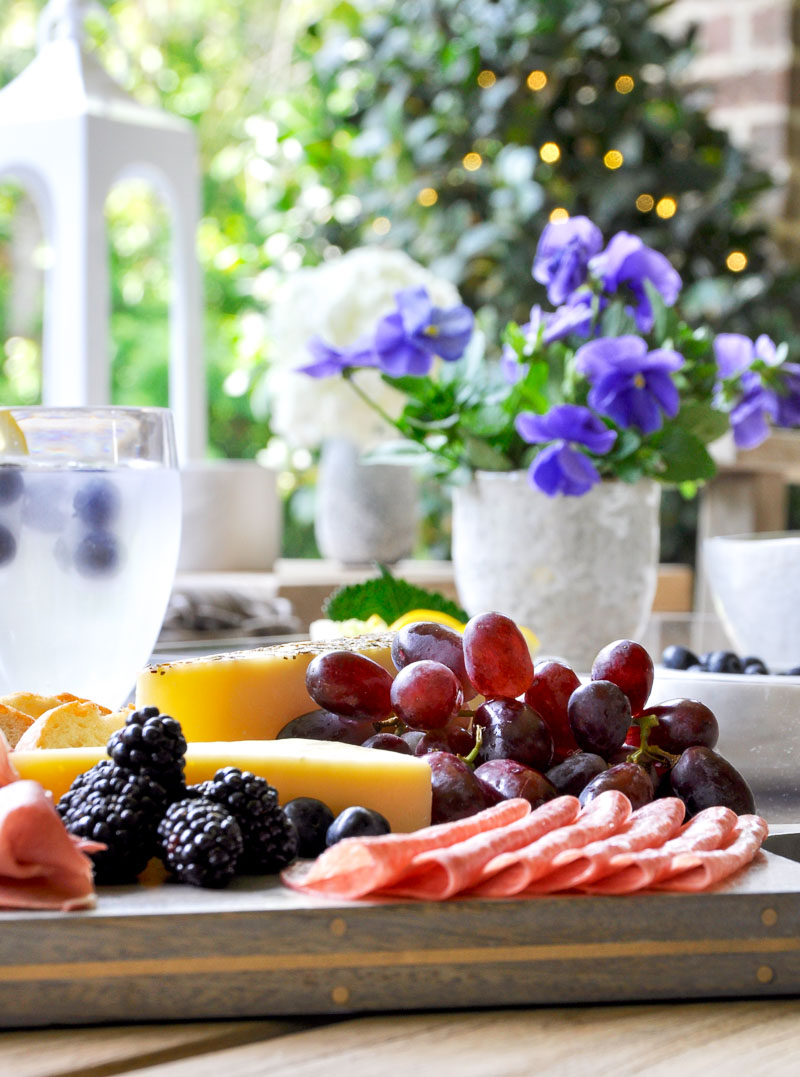 Get the Look

6. Offer a Refreshing Beverage
This is very simple but impacting. I froze blueberries in an ice tray then added the cubes to a fresh glass of seltzer water. A lemon wedge gives a nice contrast and flavor too. So refreshing!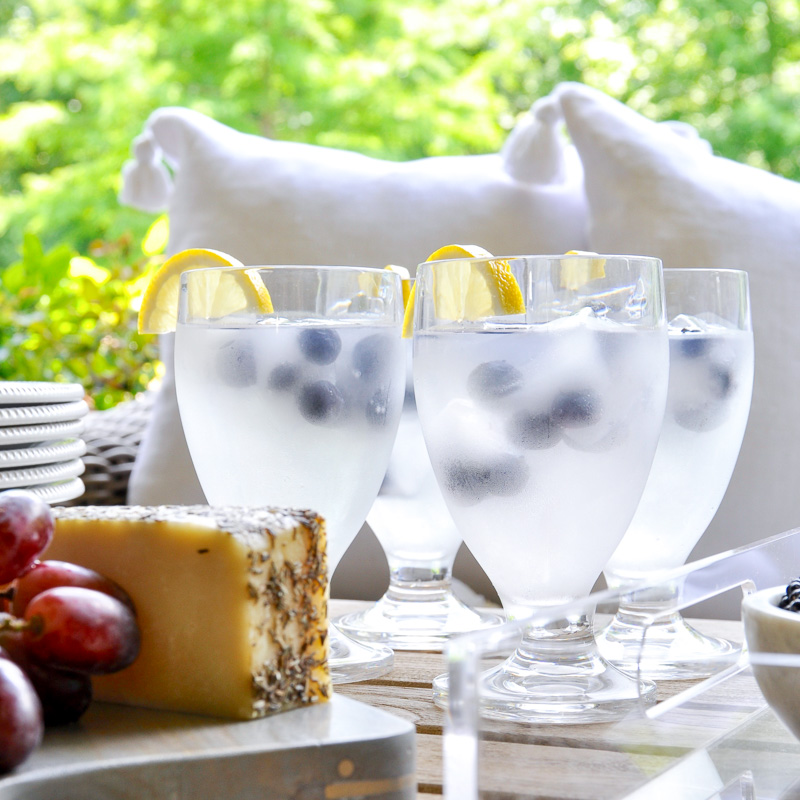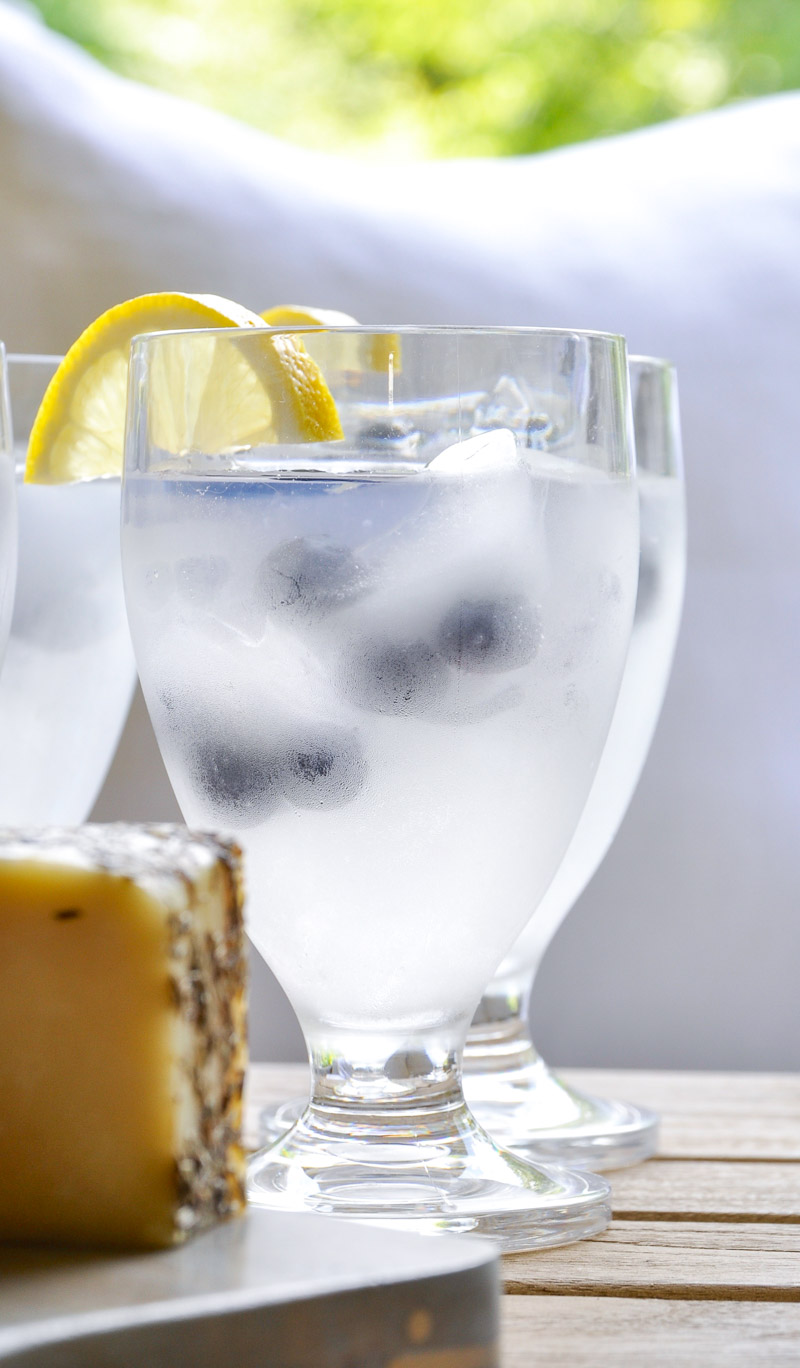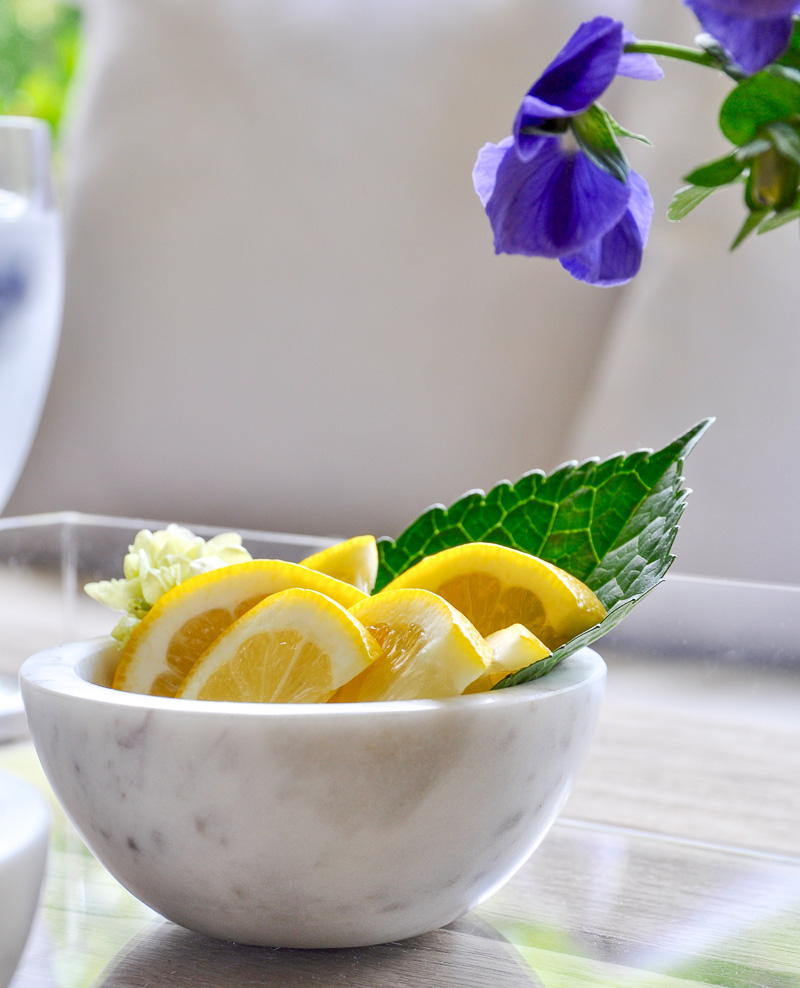 Get the Look

7. Complete the Look with Fresh Flowers
In the vase are some pansies from my yard. Use whatever you happen to have around your home. Of course, the floral department at your local grocery store will have some affordable options if you don't happen to have fresh flowers to clip in your own yard. That said, if your climate allows, think about planting flowers outside that you enjoy inside your home (and within your outdoor dining setting).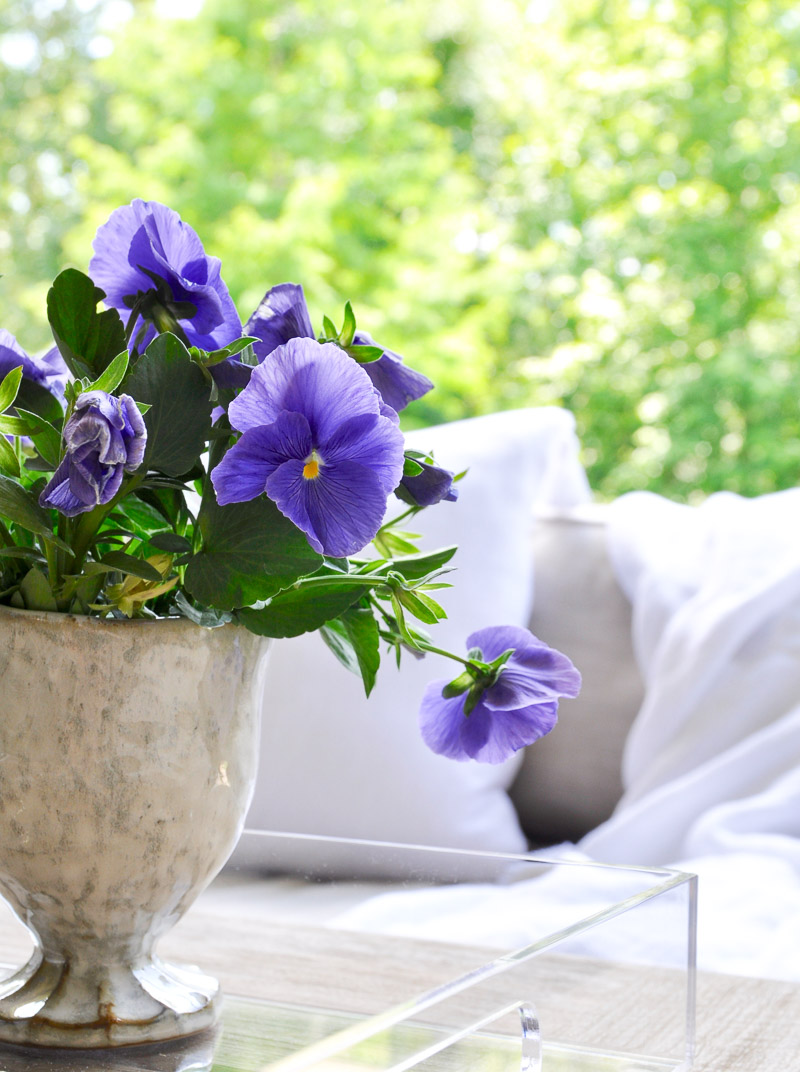 Get the Look

So, that was easy, right? About the only work needed to be done was the prepping of the food. Oh, and I did drop some blueberries in water and freeze them. Whew!
This was such a breeze and a joy to put together. I hope you found these simple tips helpful.
Thank you for visiting and please consider subscribing to my newsletter for email updates about current posts.

White Lantern | Light Gray Throw | White Throw | Tassel Pillows | Flange Pillow | Acrylic Tray | Round Marble Tray | Salad Plates | White Bowl – Similar | Linen Napkins |  Shatter Resistant Goblets | Gold Flatware | Cheese Board – Similar | Small Marble Bowls | Blue Vase | Pedestal Vase | Candle | Outdoor Planter – Similar | Olive Tree – Similar | Basket – Similar | Outdoor Lights | Rug | Outdoor Sofa – Similar | Outdoor Recliner – Summer Classics | Outdoor Coffee Table – Summer Classics | Outdoor Side Tables – Summer Classics
7 Tips to Help You Create an Inviting Outdoor Space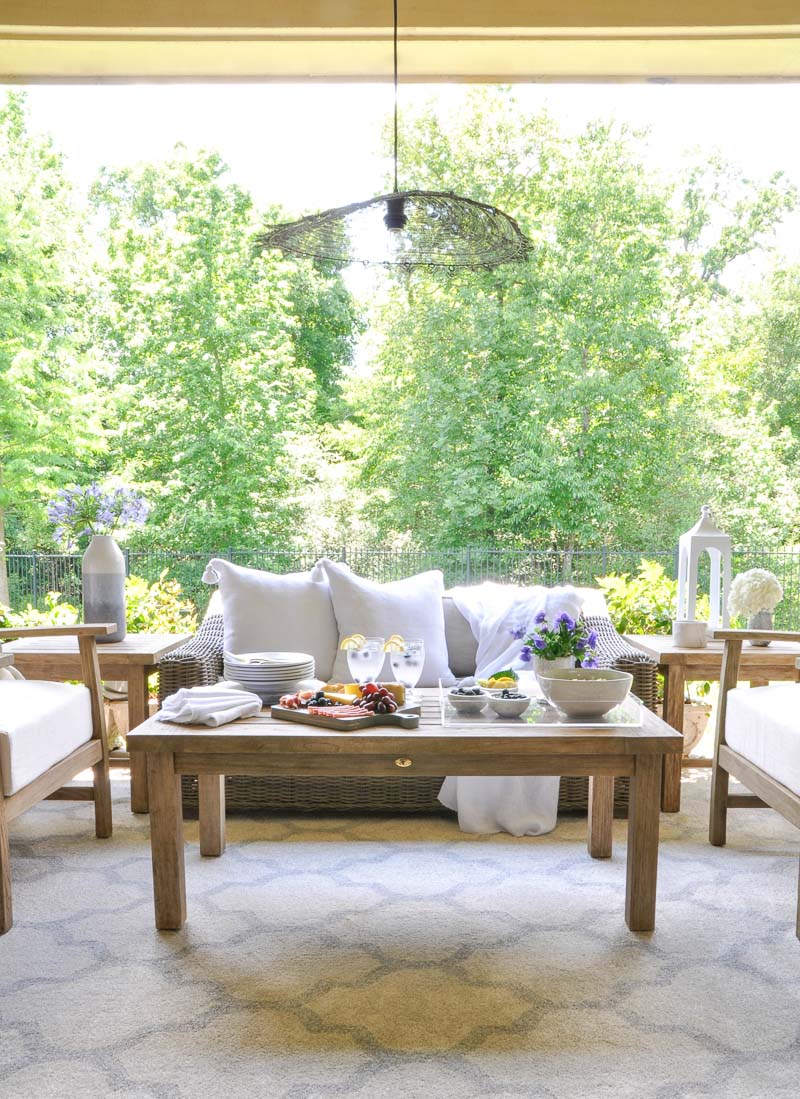 How to Host a Perfect Outdoor Dinner Party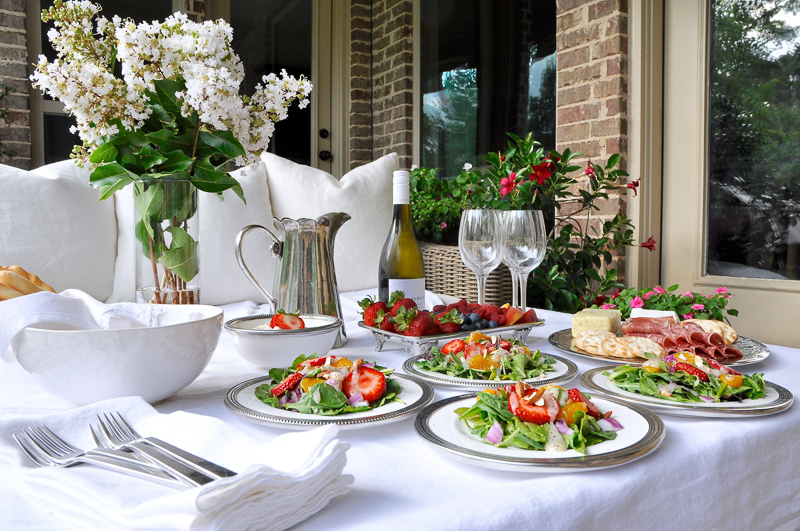 SaveSave