As promised in my Texas Living Room Makeover post, I am almost ready to reveal our Colorado living room! Working on both projects simultaneously was fun and challenging, but I am definitely glad there is a light at the end of the tunnel!
That said, I have a few additional projects in the works and I'll be sharing details of all of them soon. So, I hope you'll check back as 2018 is definitely going to be the Year of Projects for us!
You may remember we now have a place in Colorado. Our first project was our bedroom.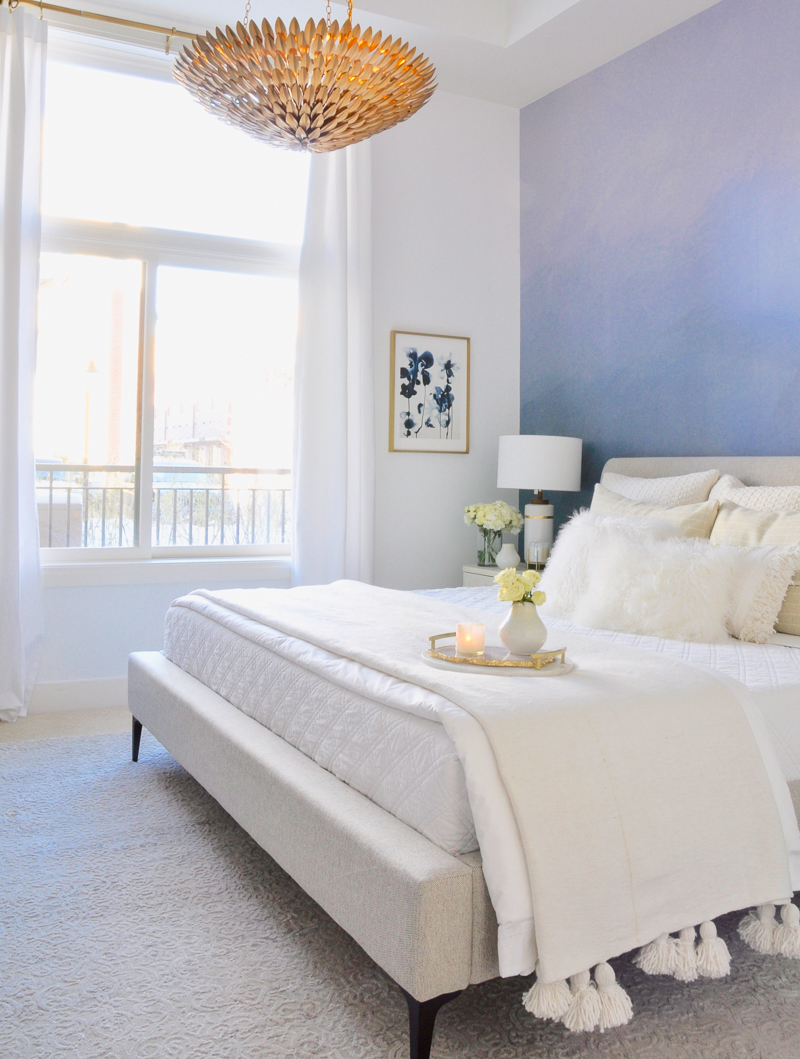 The living room was already in the works when the bedroom was completed, but a few pieces were delayed and in turn the project was delayed.
However, the timing worked out and now the room is almost finished!
Before the reveal, I want to share a bit about the process. Here's the room the first day we saw it.
*This post contains some affiliate links. Read our full disclosure here. Additionally, I had the pleasure of working with a couple of my favorite brands on this project. They are listed below. As always, I am sharing my own opinions.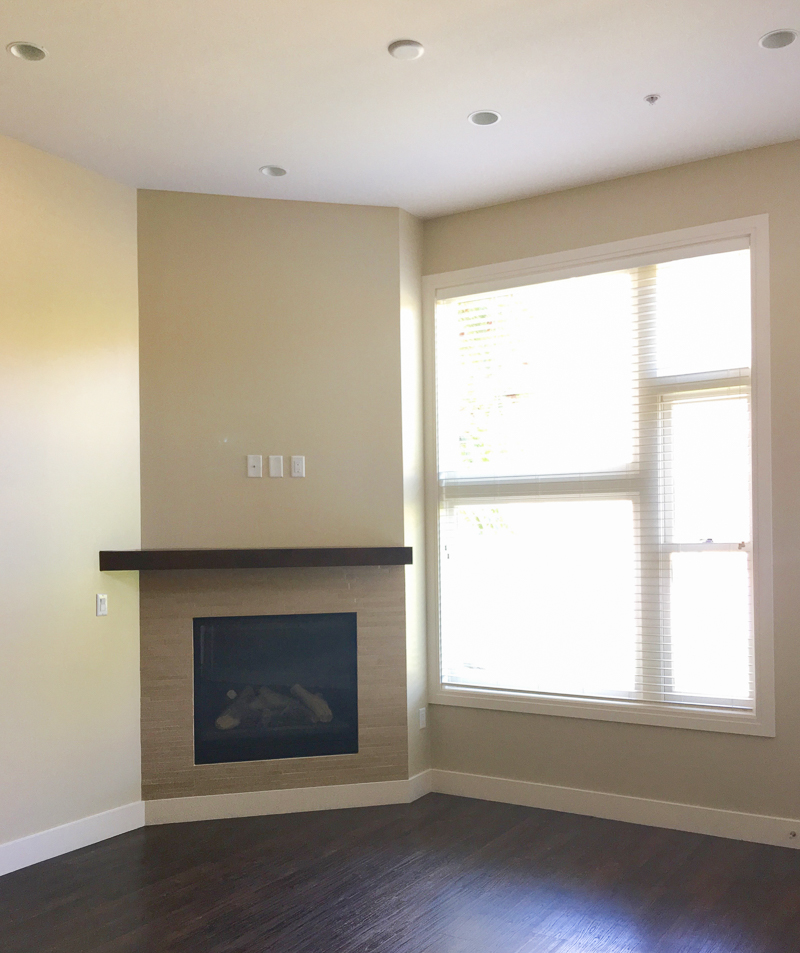 Before we moved in, the walls were painted white. I knew we needed a fresh color palette, with very white walls to help the space appear large.
The space is small, smaller than some bedrooms. On top of that, it has a corner fireplace which takes up space. Of course we are thrilled to have a fireplace in this snowy climate, but the location presented a bit of a challenge when trying to get enough seating and storage in the room.
I always start with graph paper and this project was no different. I was working on it from Texas, so it was especially important to get the measurements right.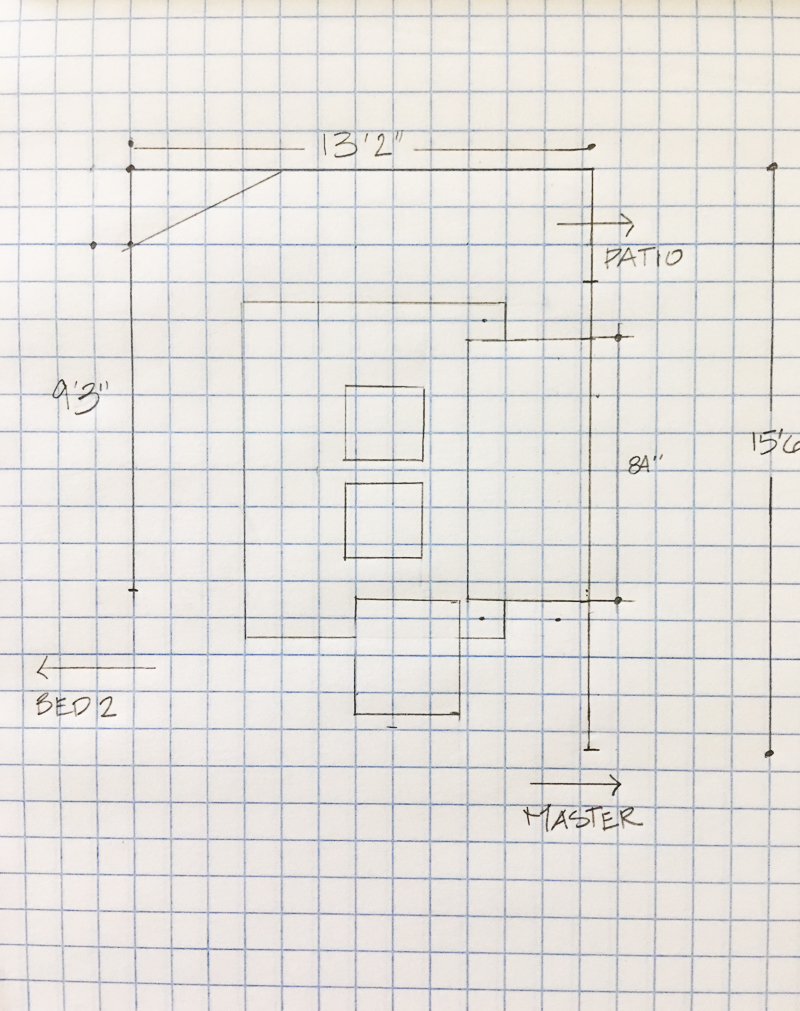 Once I had my space plan done, it was time to create a design. I had a transitional look in mind and this is what I put together for the room.
I chose mostly whites for spaciousness and brightness. Then, I included several shades of gold for a touch of glam. I love the combination for more sophisticated look than most small spaces typically offer.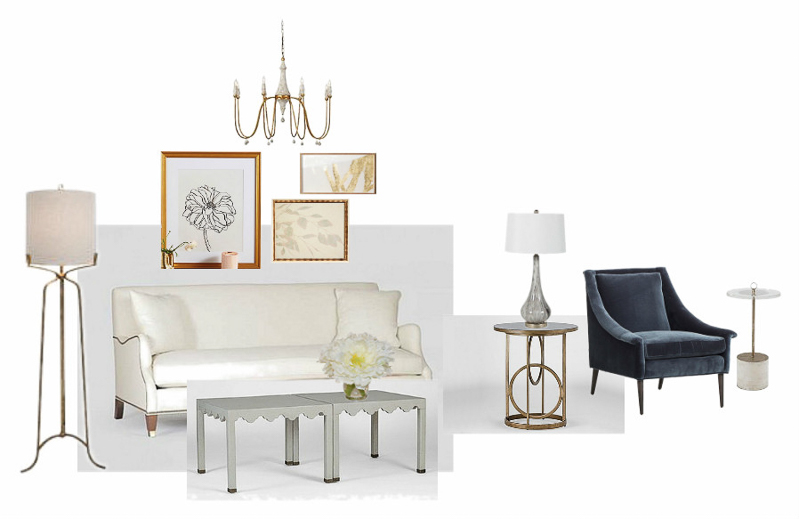 For most of the furnishings for our loft living room project, I teamed up with one of my favorite brands, Gabby Home. I have numerous Gabby Home pieces in our Texas home and love their quality and designs. They have beautiful, transitional pieces, which are perfect for our loft.
We were certain we wanted a full size sofa. We also needed at least one additional chair and a console with storage. If you've seen my very recent Texas Living Room Makeover, you know I used a blue chair there as well. I would have also been happy with gray or dark green for this room, but I was lucky enough to find a blue chair that was ready to ship and my sweet hubby needed a place to sit before I arrived! You'll see the actual chair in my reveal post very soon and I think you'll love it too!
To go with the larger pieces, I chose two smaller tables for versatility. I knew we didn't have room for a large ottoman or coffee table. That said, for everything else, fewer pieces that are large rather than cluttering it with a bunch of small pieces.

These are the side and occasional tables we will be using.
Because we have hard flooring, I needed a rug too. My friends at Jaipur Living provided a beautiful one. They have such gorgeous rugs and I'm thrilled to have another one in my home.
Above the fireplace, I'll be using an oversized mirror, I love this trend. I wanted to take up most of the space between the mantel and the ceiling.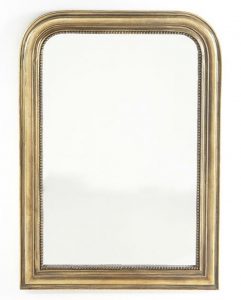 Remaining finds include a chandelier,  lamps and art.

Here are a few peeks of the room! Can't wait to put a few more finishing touches on it so I can share the reveal with you!!!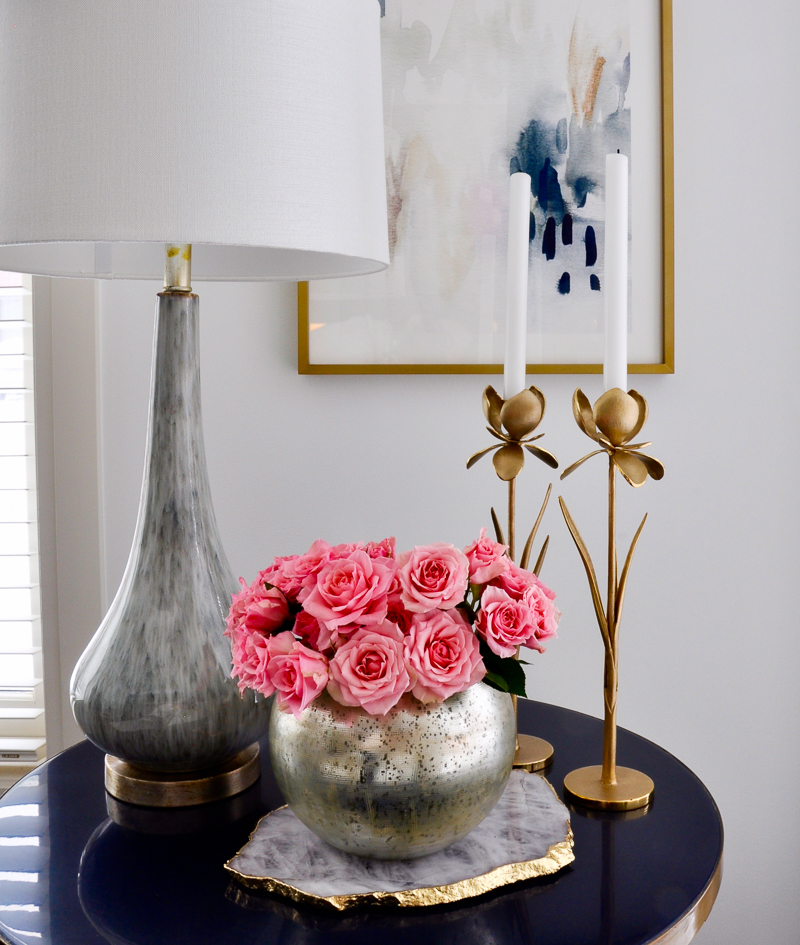 Riley is already making himself comfortable!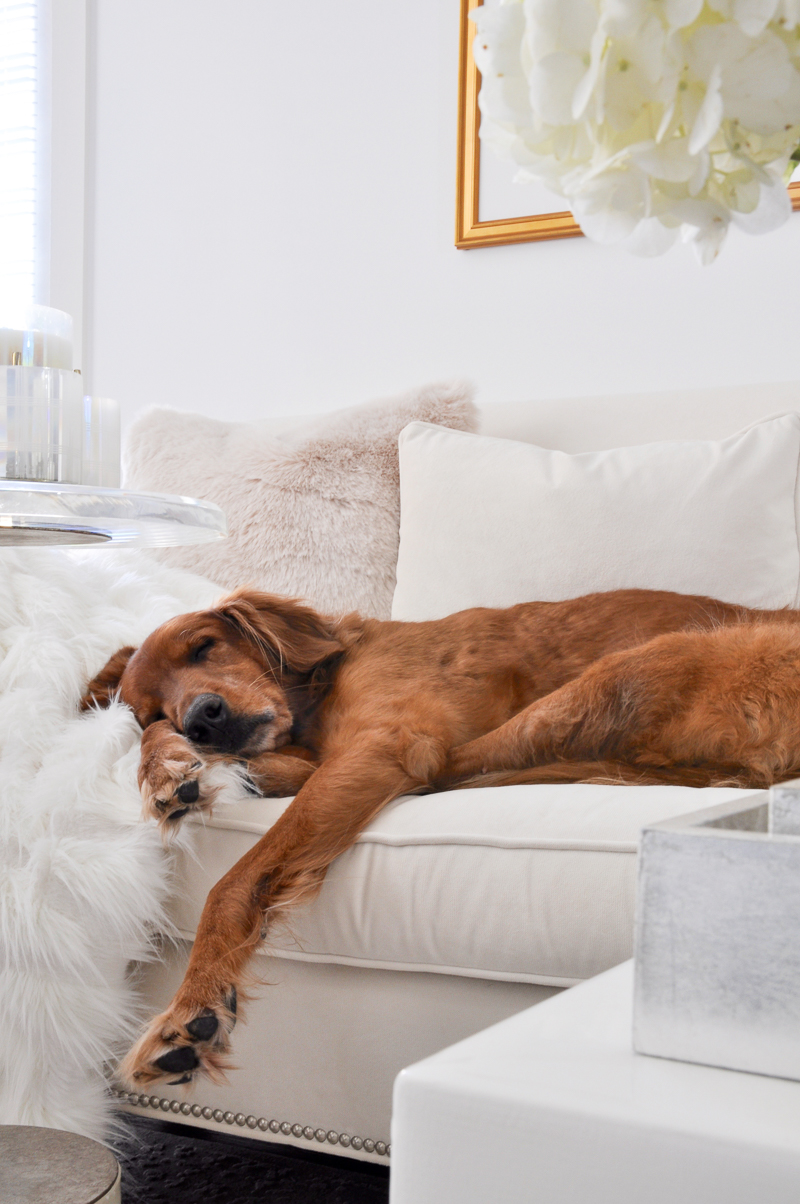 One more thing……in the coming months, we will be changing the flooring. I'm so excited about this! Here is our selection.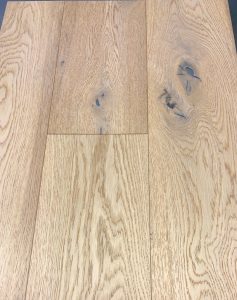 To be able to turn our small loft into a comfortable home has been a true blessing. I hope you will stop back by for the reveal! Subscribe below to receive our newsletter including post notifications.





Stay connected…..
Click on the Image to Subscribe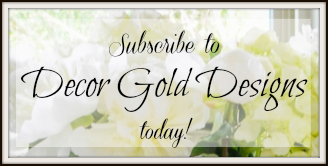 SOCIAL
Instagram | Pinterest | Facebook