Welcome to Week 3 of the One Room Challenge! Does this mean we are halfway there? It's hard to believe it, but it sure is!
If you need to quickly catch up, the first two weeks are linked here:
This post contains affiliate links.
I am very happy to be working with the following sponsors who are providing products for this project. As always, all of my opinions are my own and I only work with brands that I truly love.
First, I thought I would start by sharing my updated design board.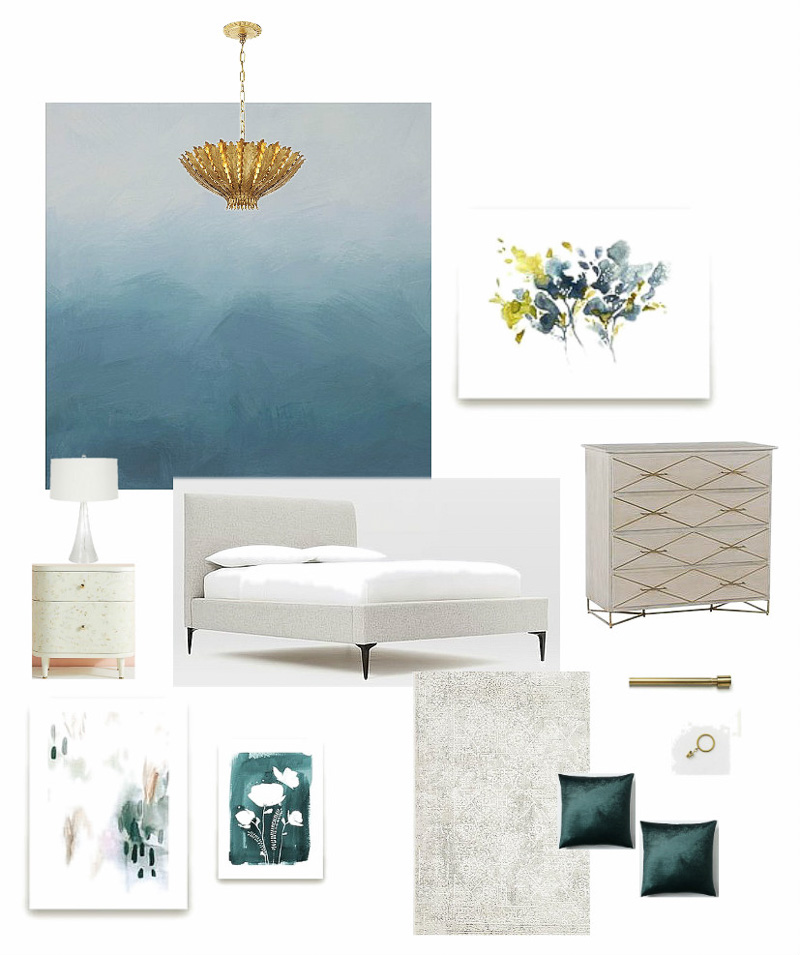 I believe that I finally have just about everything here or on the way! That's the good news.
However, not being in Colorado full-time has created some challenges that I did not anticipate. I had a few mishaps this week, but I hope things are back on track and I'm definitely starting to see the room come together.
A few items were delivered including the bed and Cariloha mattress. Now, we are only waiting on our sheet set to arrive and then we can put away those air mattresses I mentioned last week! Believe me, the sheets are worth the wait!
As of now, the bed is looking somewhat neutral. My original plan called for a dark green or navy velvet bed, preferably with brass legs. Unfortunately, that would have taken too long. Also, I won't have time to get it reupholstered either, but I may choose to do that later.
Did I mention brass legs above? I am pretty sure I'm going to paint the legs of the bed. I think it needs that wow factor, but I will likely make that decision once I have a few more things delivered and placed in the room.
And I couldn't wait to get out the mural any longer so here it is. (Sneak peek of the mattress too).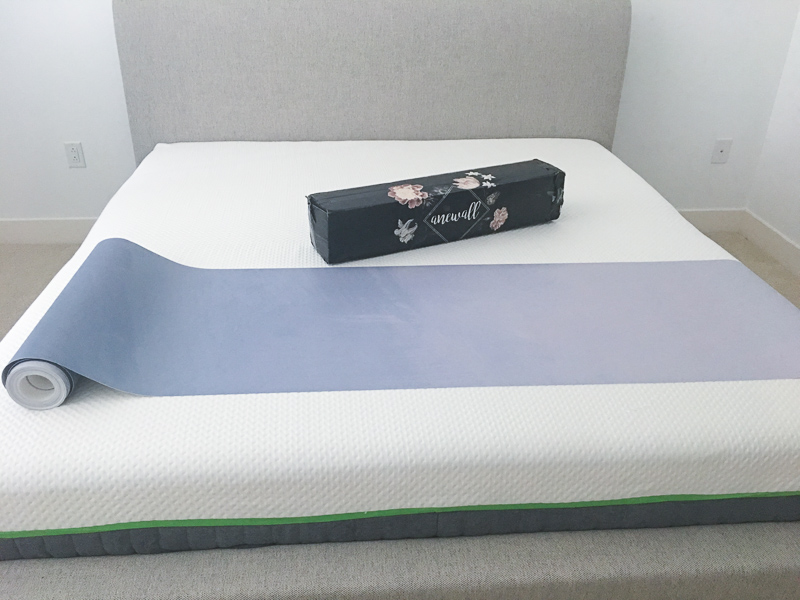 As you can see the color is more subtle. So, the previous image I found must have been a bit off. At any rate, I love it!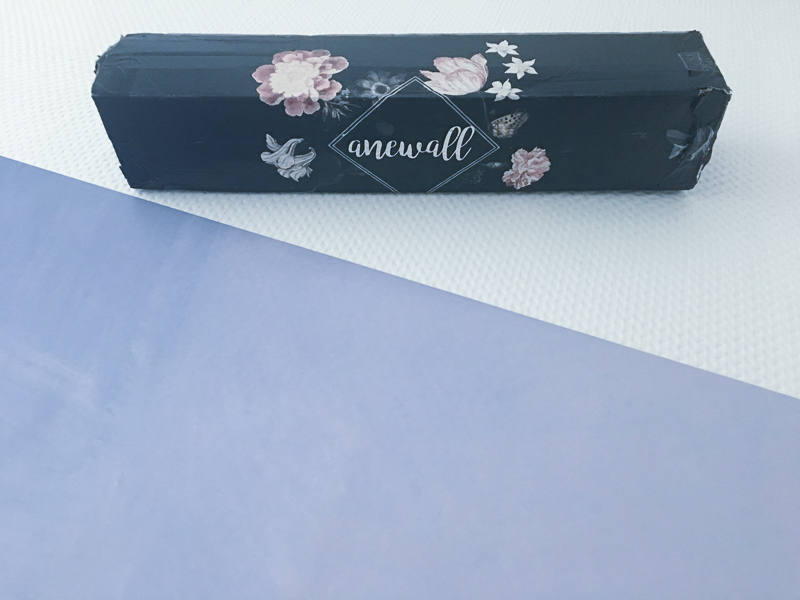 Remember last week when I was trying to get Tony onboard with adding green accents? Well, he agreed so I chose a few art pieces from Minted and they are on their way. I knew I would need color on the other walls in order to balance the blue ombre.
Click to Shop My Art

That's all! Basically, Week 3 was all about deliveries and details. I can't wait to start the second half of the challenge! I hope you will continue to follow along!
Shop my One Room Challenge

UPDATE:
You can find additional weekly progress posts now.
Stay connected…..
Click on the Image to Subscribe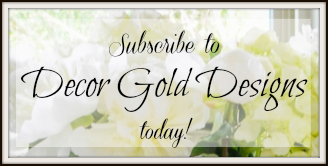 SOCIAL
Instagram | Pinterest | Facebook
Be sure to check out all of the featured and guest participants of the One Room challenge!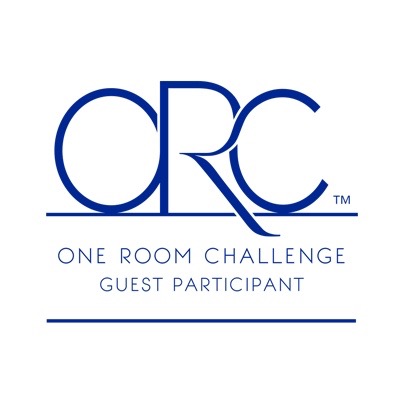 SaveSave
SaveSave
SaveSave