Happy Holidays my wonderful friends! I'm thrilled to be able to share more of our Christmas home for our Simply Christmas Home Tour!
A very talented group of bloggers will be joining together for this tour.  I hope you will visit each of them! If you have made your way here from French Garden House, I want to extend a special welcome to you! I absolutely love Lidy's decorating style.
*This post contains affiliate links.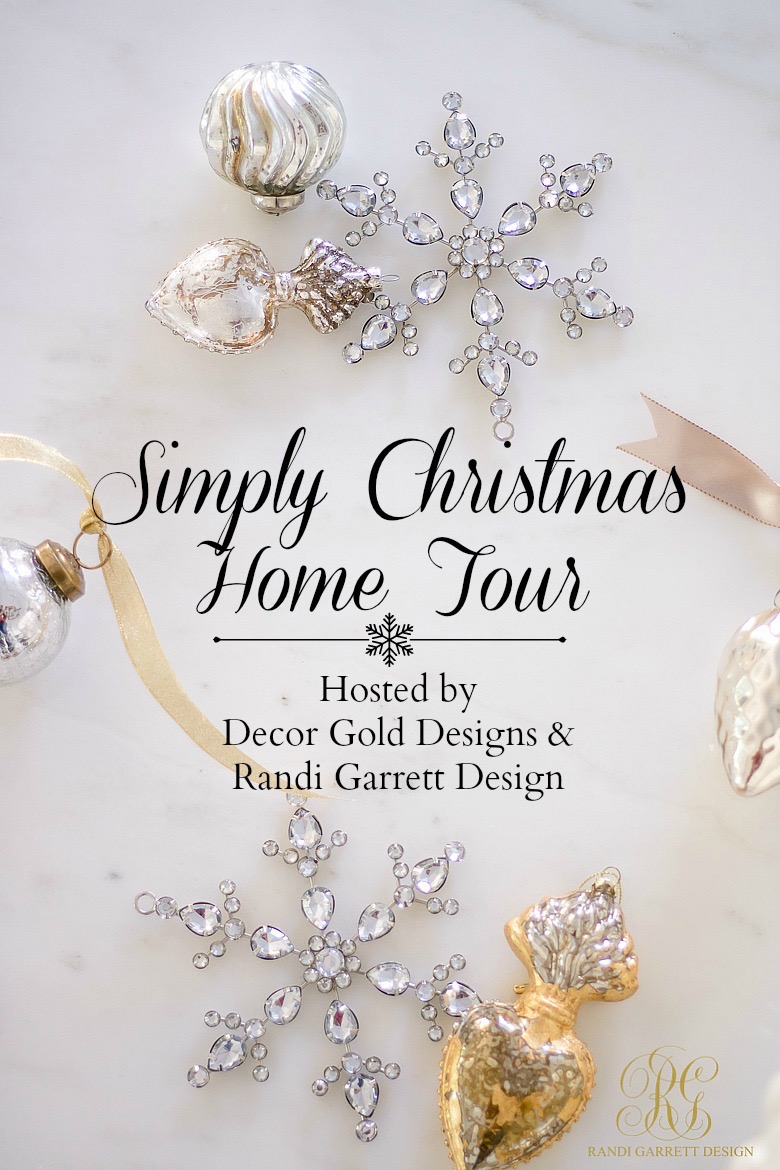 The name of this tour makes me happy. Simply Christmas! I look forward to pulling out our Christmas decorations each year and I love to come up with new ideas for styling them.
My favorite part though, is decorating our trees. Today, I'll be sharing a new room with you along with a few of our trees.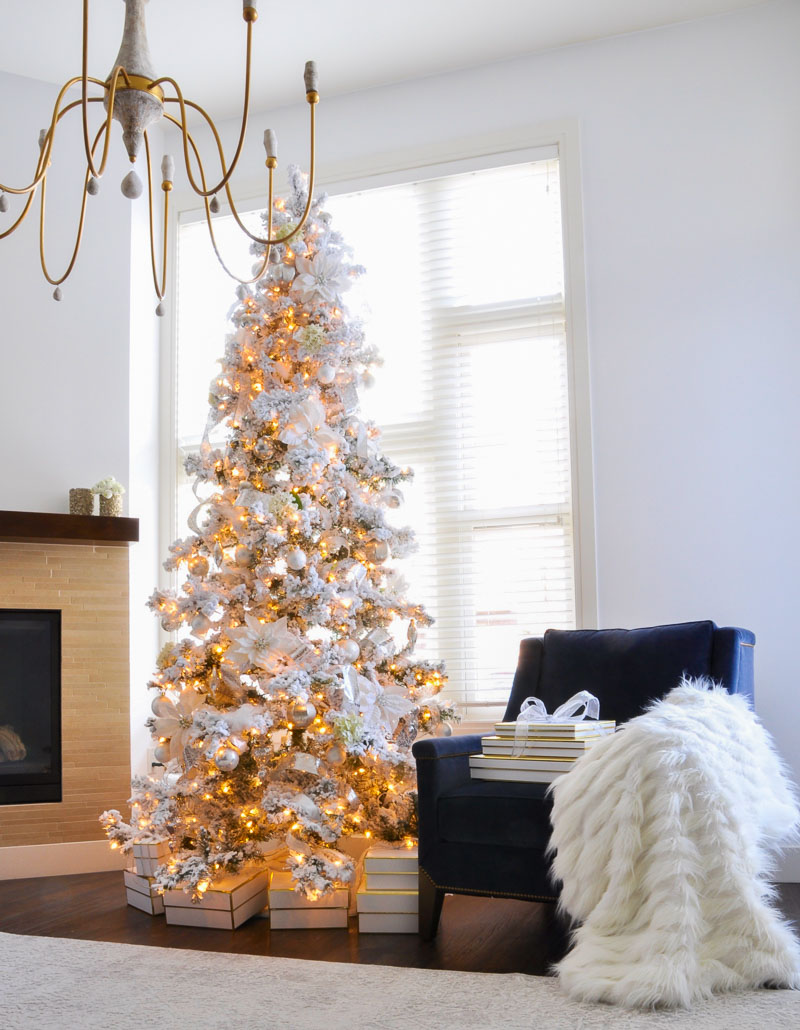 Did I mention the room I'm sharing is in Colorado? It is the living room in our loft. (You can read the story behind our loft HERE and see our fully decorated loft bedroom HERE).
The Colorado living room is not ready for a full reveal. So far, we have a rug, a chandelier, and a beautiful blue velvet chair. Oh, and a Christmas tree! I had spent only about a week in Colorado before I told Tony we need a Christmas tree. He was probably thinking, "what about a sofa", but he kept it to himself and promptly ordered this beautiful flocked tree per my request.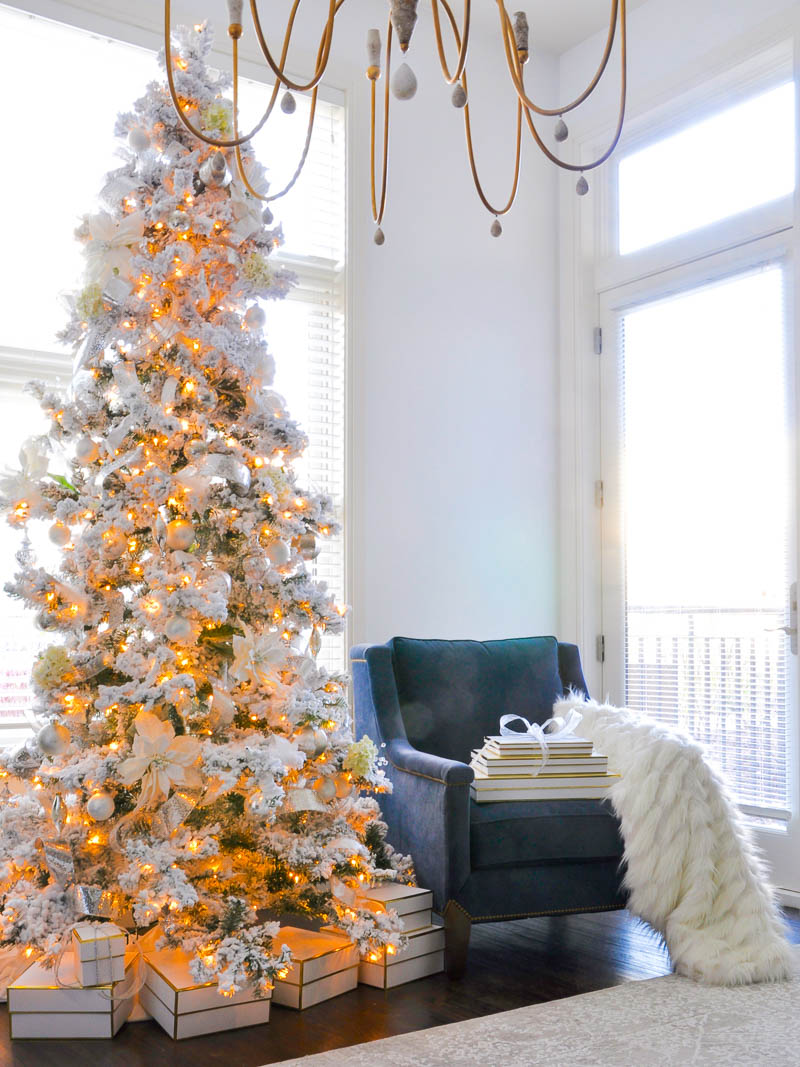 It's not just flocked, it is heavily flocked and so pretty in person. If you are shopping for a flocked tree, be aware that there are different levels of flock.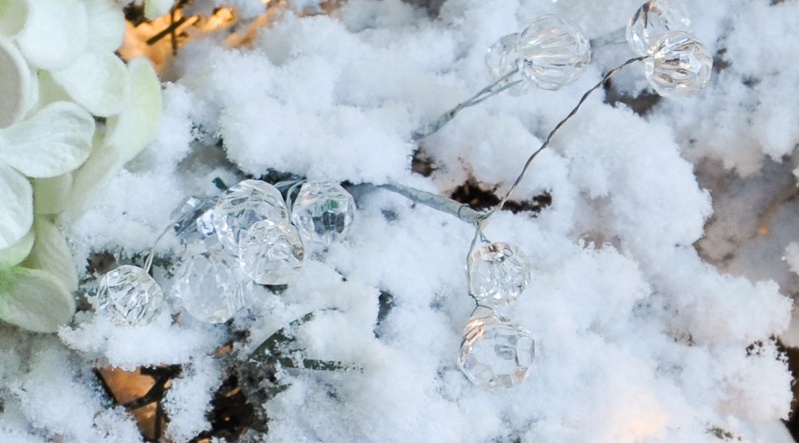 I like the heavily flocked look best and was excited to start decorating to get an all white look.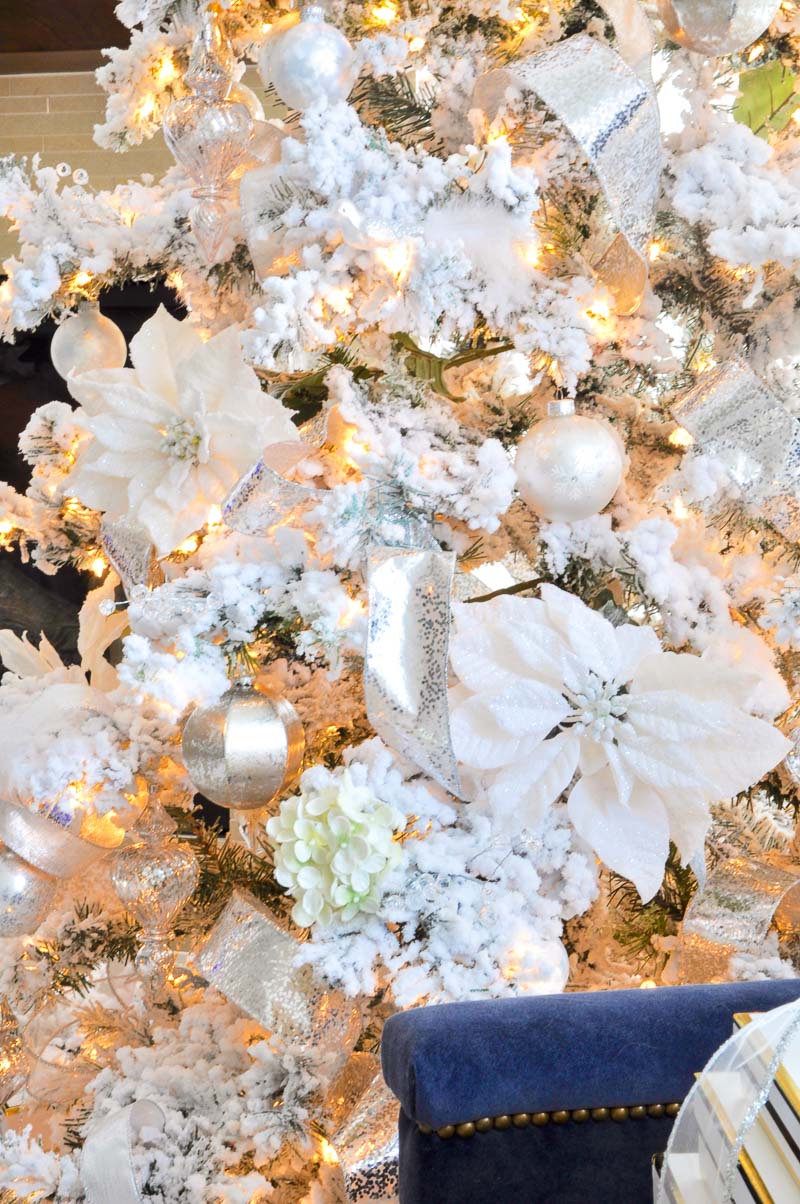 Most of the trimmings are white, but some ornaments are clear and some are silver. By including clear and silver, you still get an all white look, but it's much more dimensional.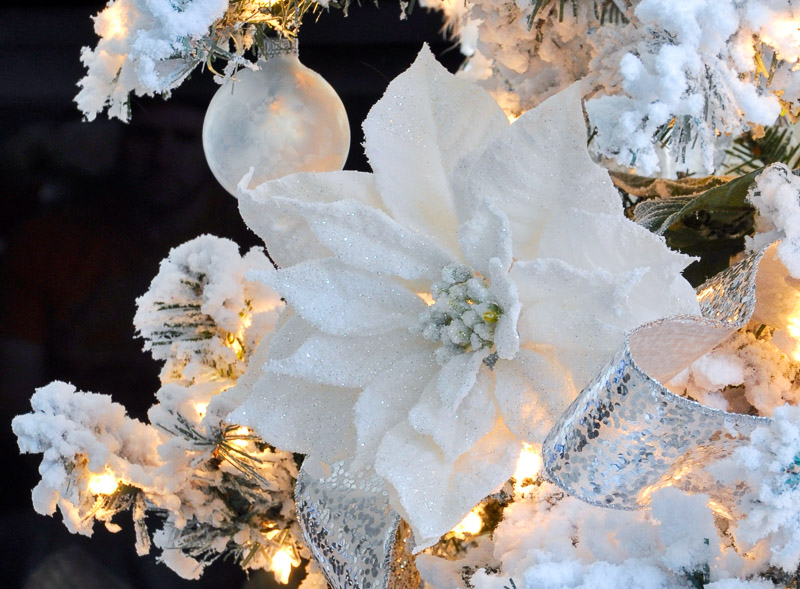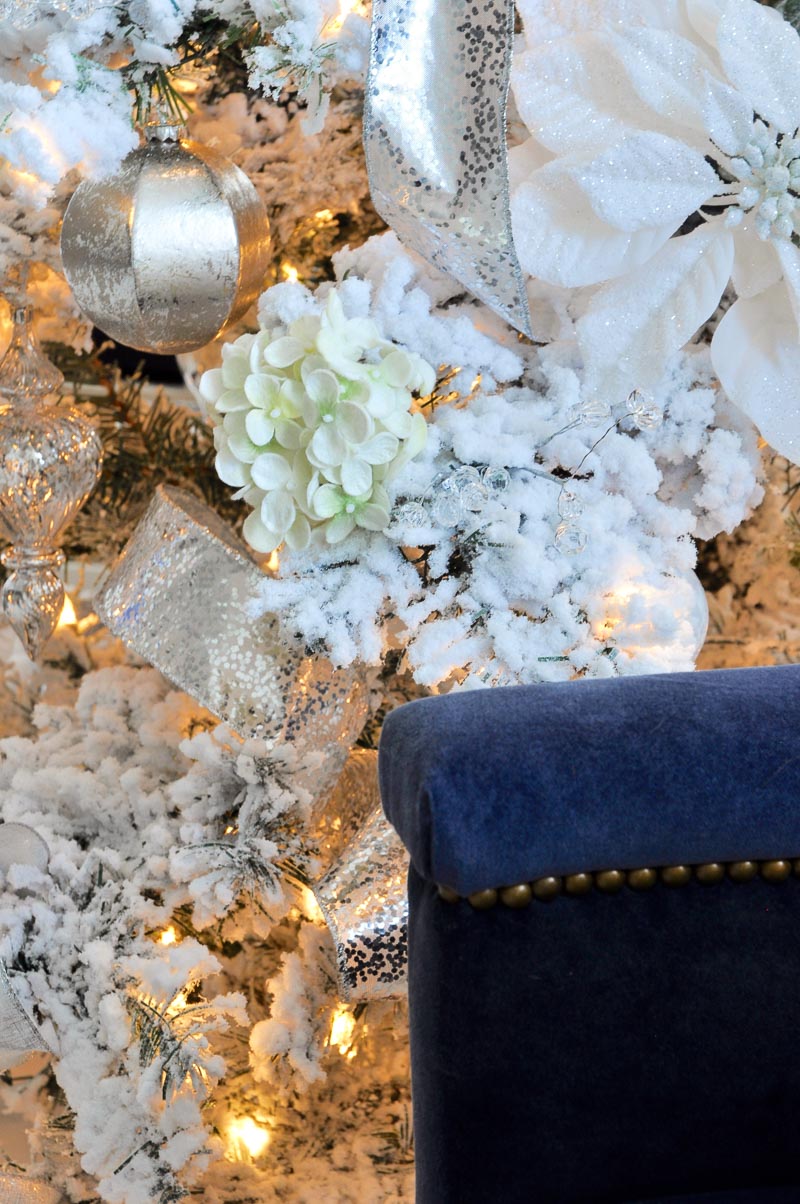 Our blue velvet chair and my favorite wintery throw complete the look.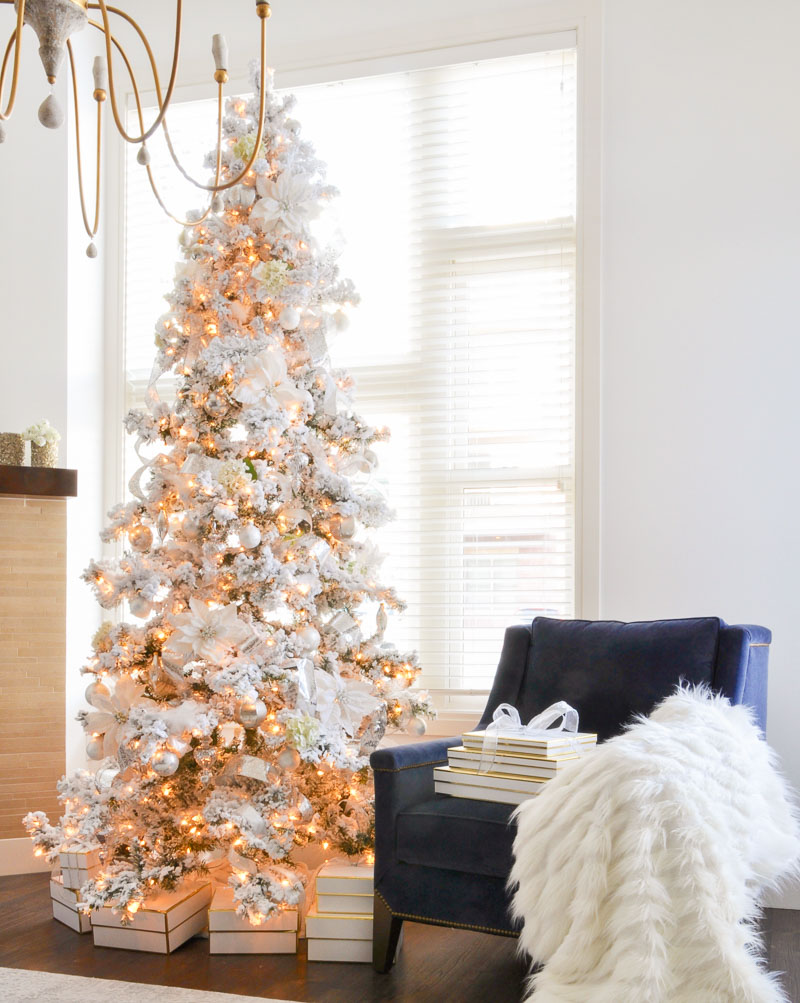 My new found love for blue velvet extends to our Texas home as well.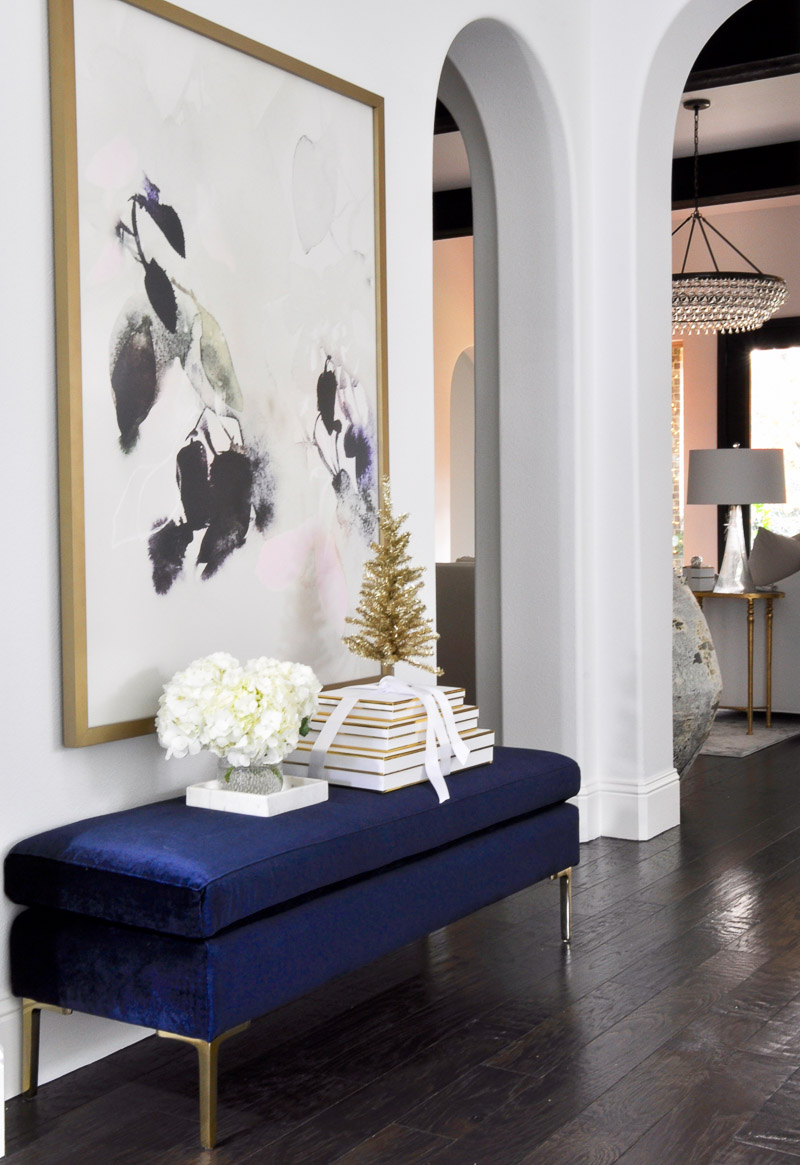 This bench was purchased for our Colorado bedroom, but didn't make the trip. I'm so happy with it in this spot. I always try to purchase items that will work in numerous spots. From here, you have the perfect view of our entry hall tree.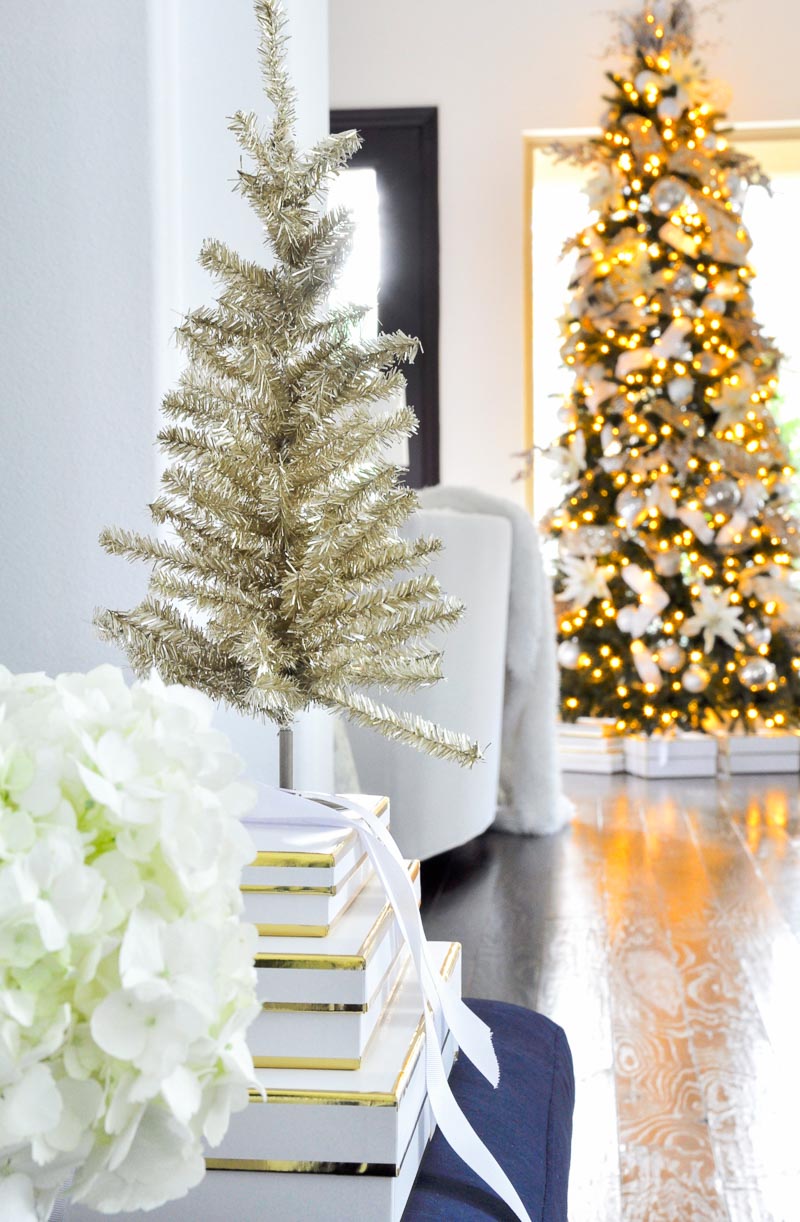 You may have seen this tree in my Christmas Home Tour. If not, click HERE to see her and her twin! We have a second one just to the left of the black double doors.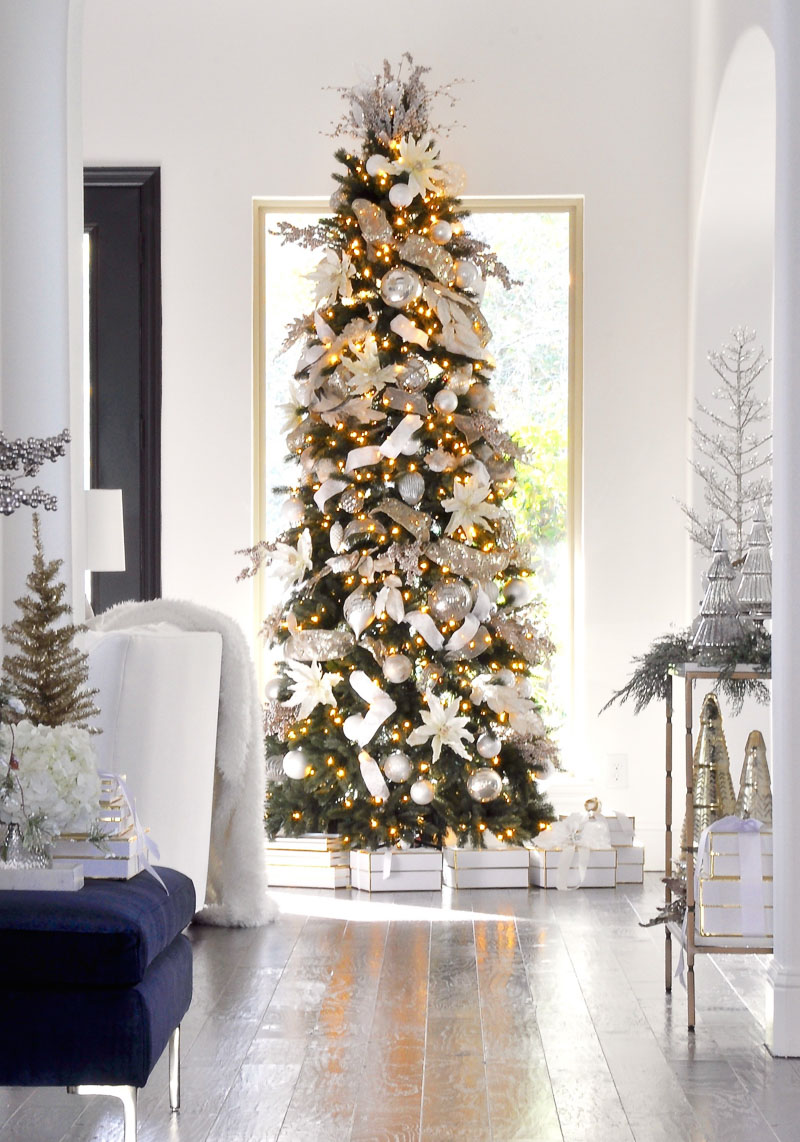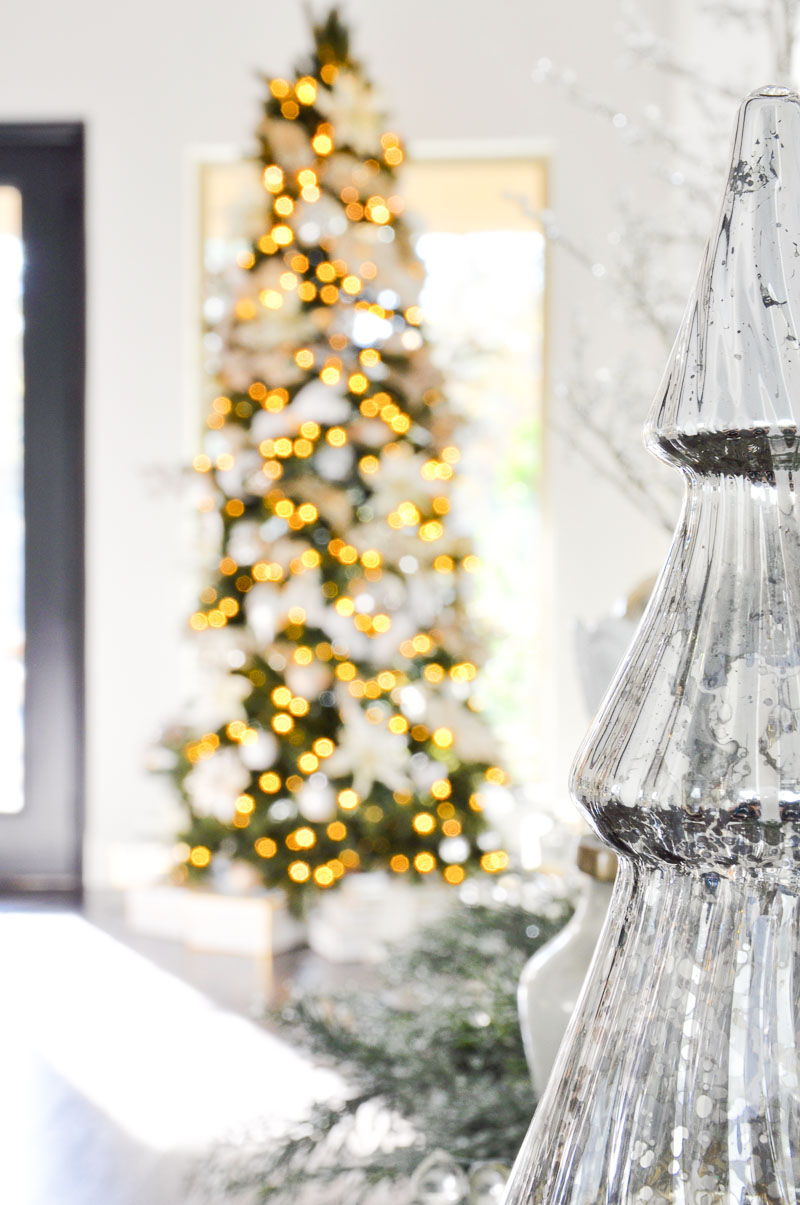 In recent years, we have had a Christmas tree in our master bedroom.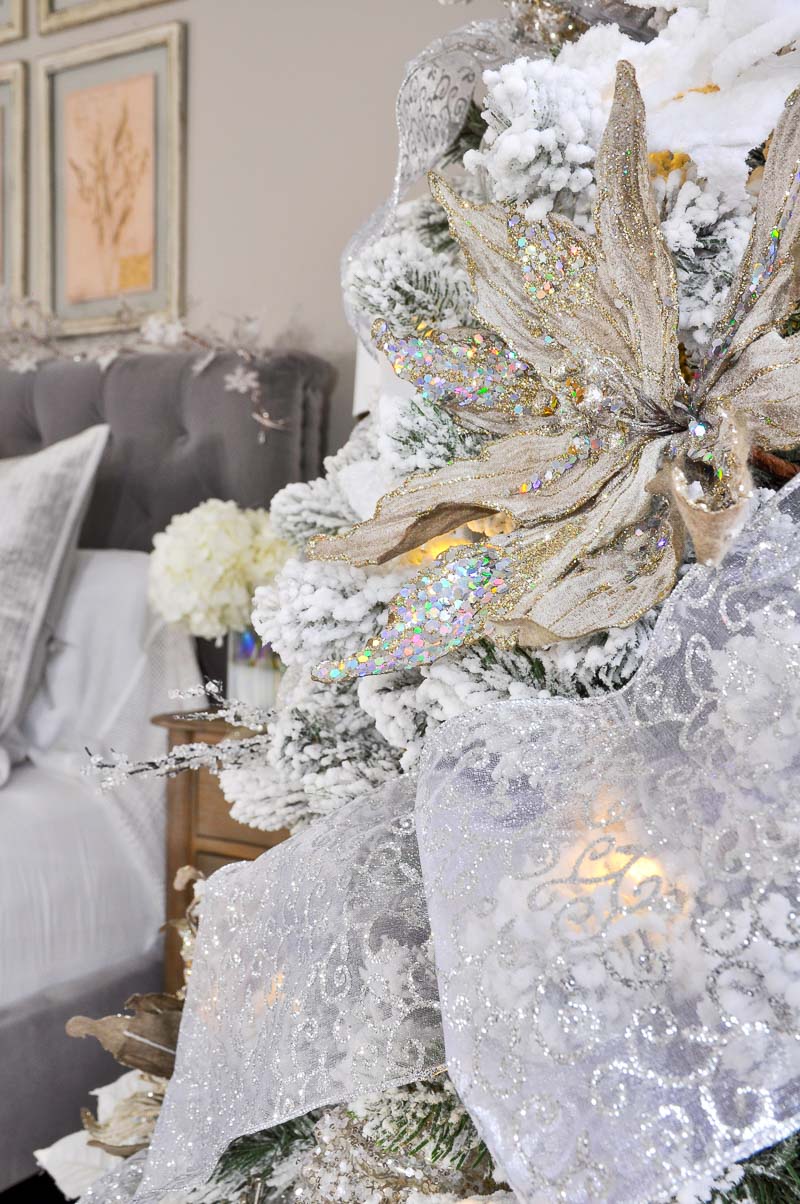 This year, I chose white, silver, and taupe for this tree.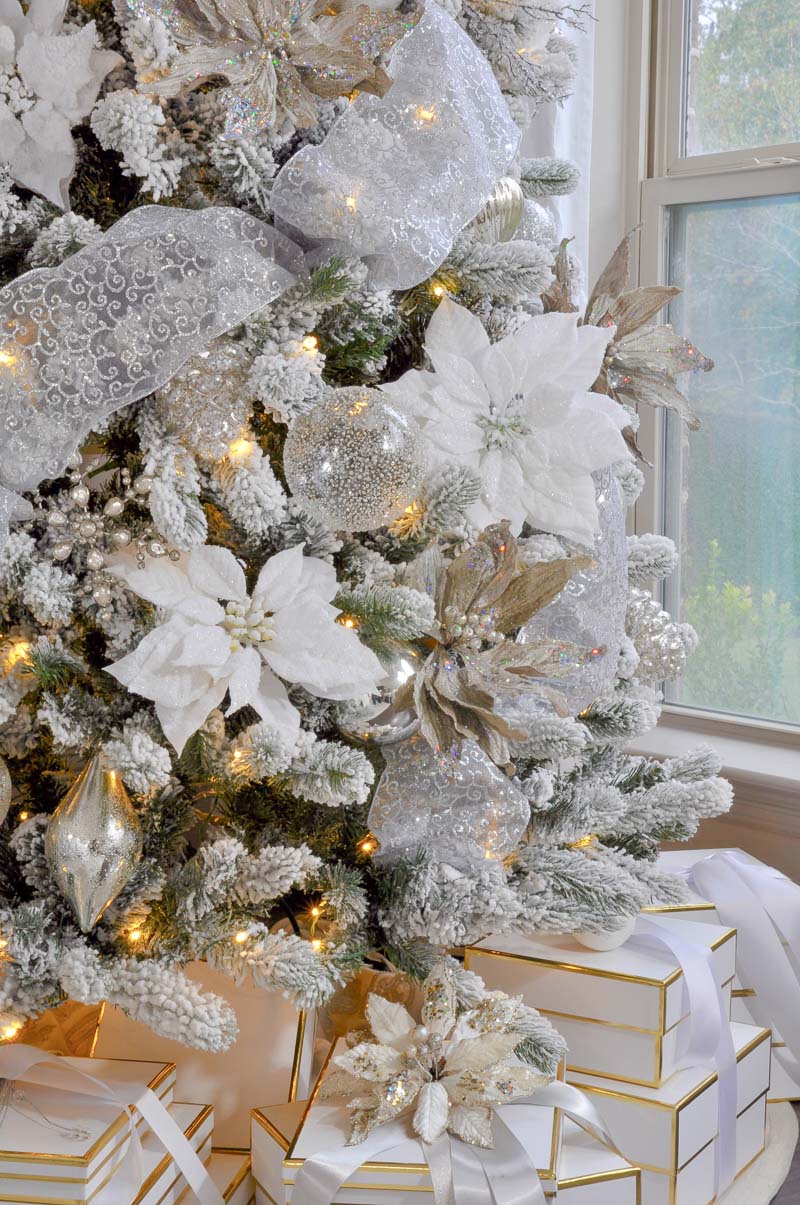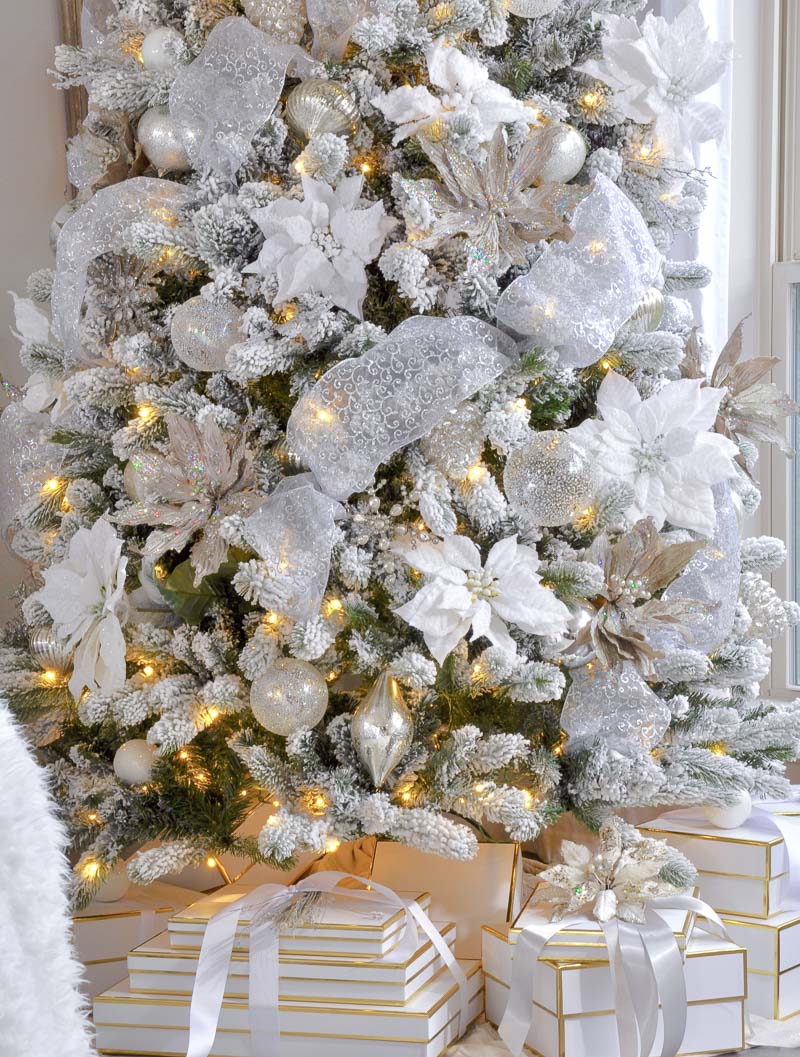 I will be sharing more of our master bedroom next week so please check back or consider subscribing to Decor Gold Designs so you'll never miss a post!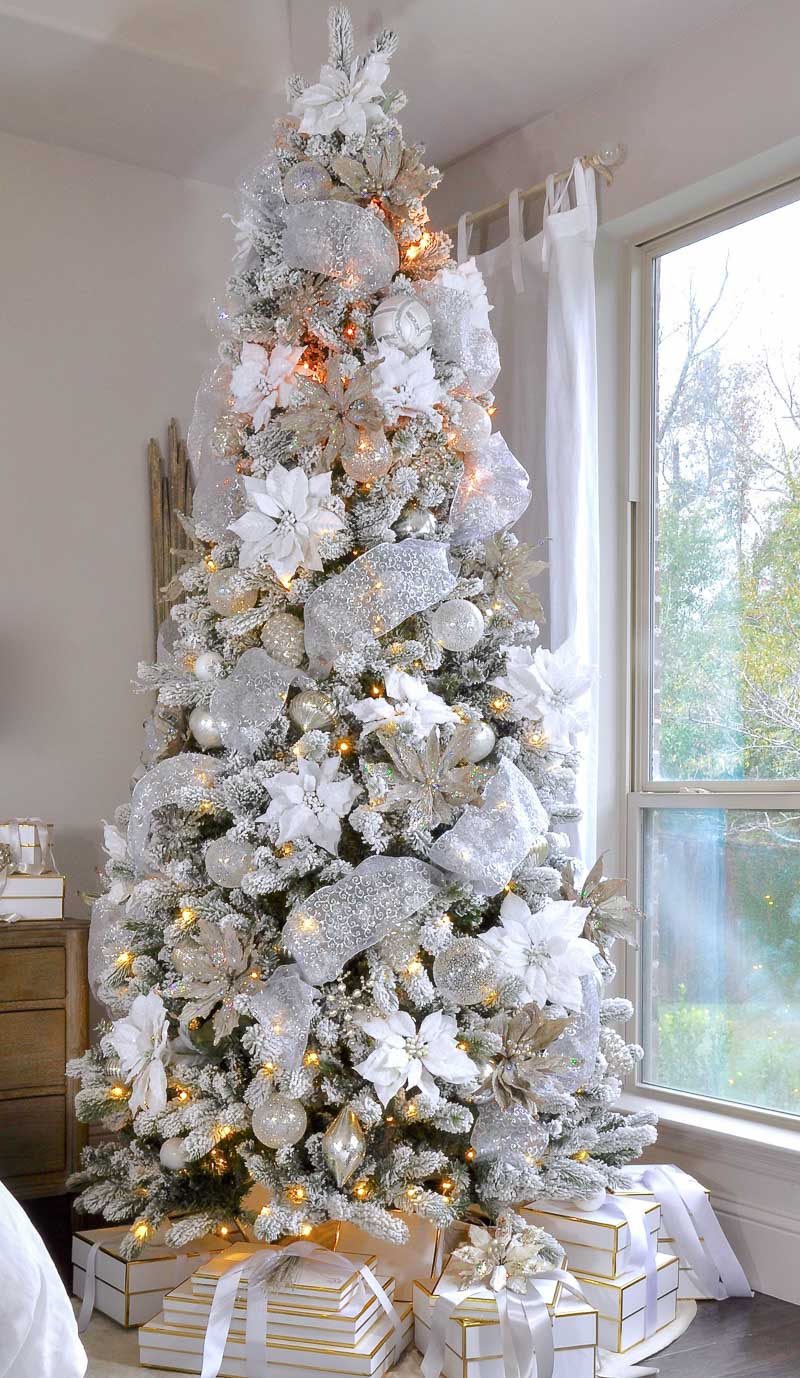 I hope you have enjoyed my tree tour!
Thank you so much for visiting! Please continue to Edith & Evelyn for her gorgeous Simply Christmas tour!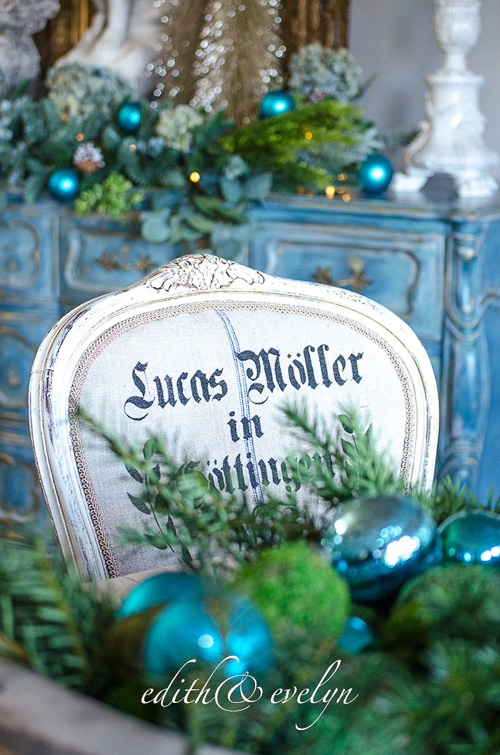 MORE FROM DECOR GOLD DESIGNS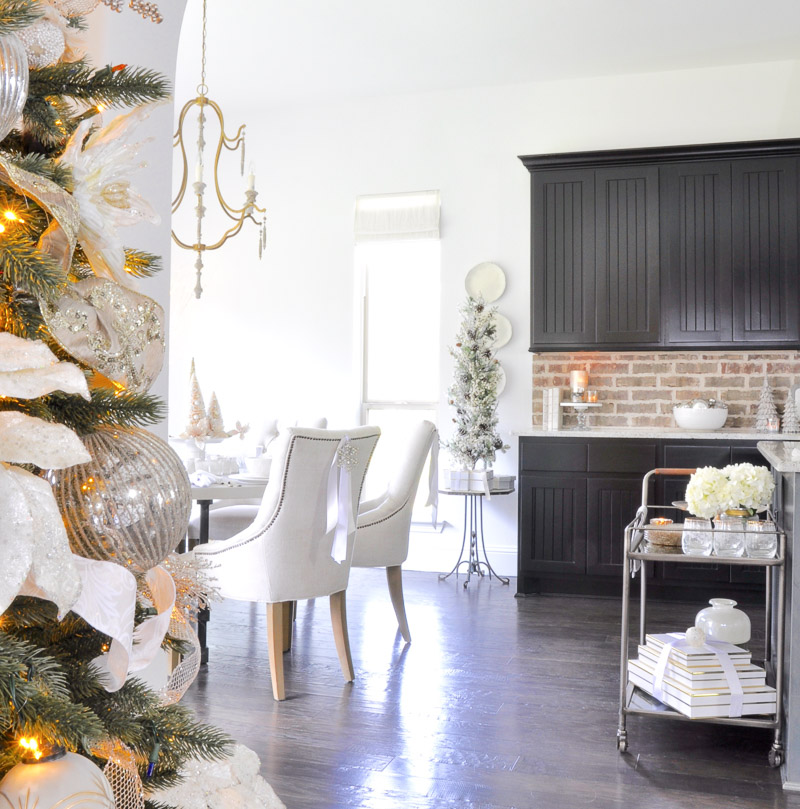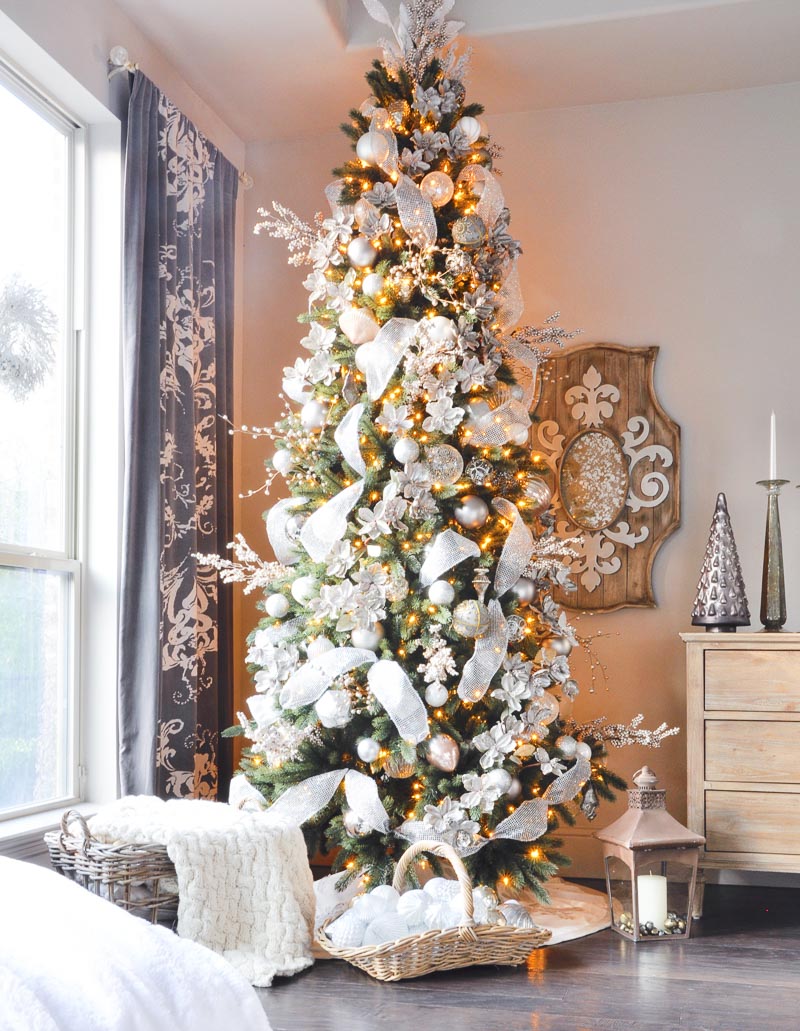 Dining Room Holiday Styling Tips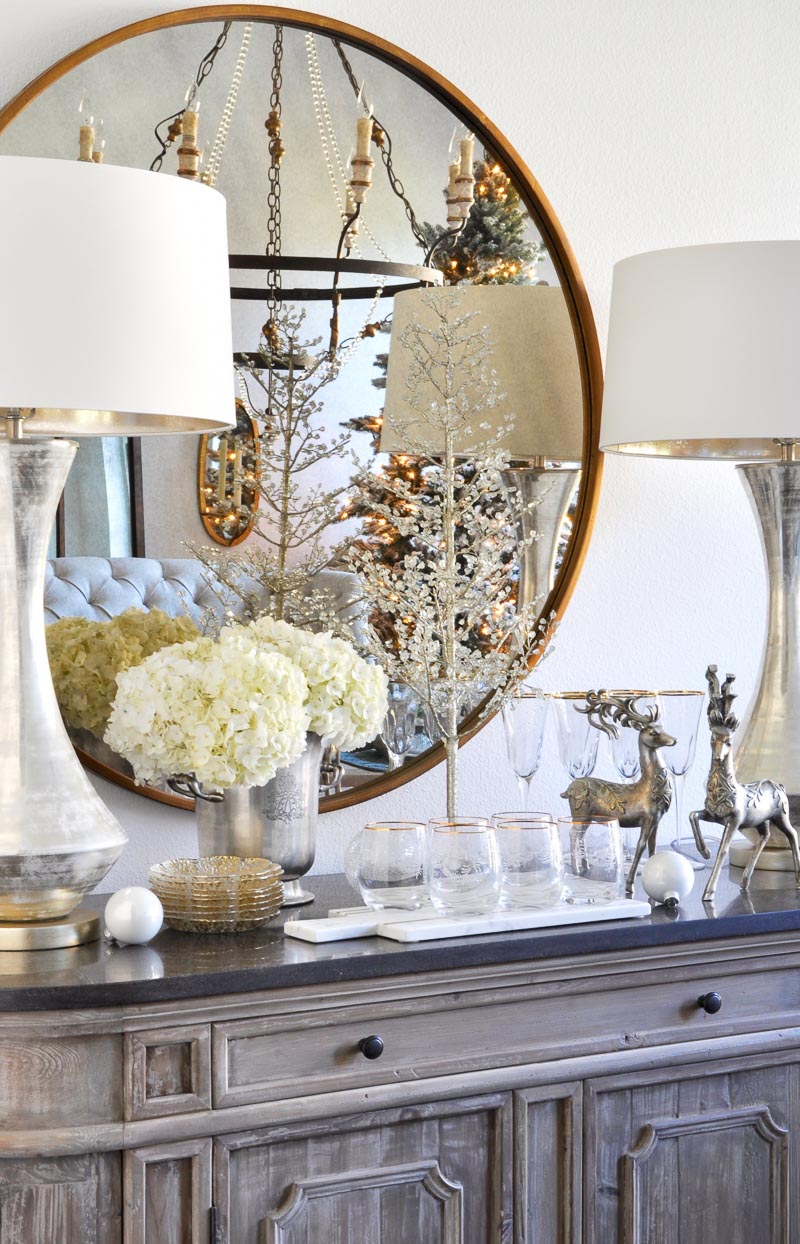 Stay Connected
Click on the Image to Subscribe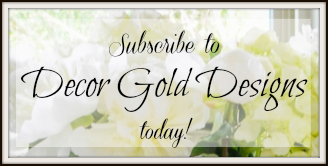 Simply Christmas Home Tour
Randi Garrett Design | French Garden House | Decor Gold Designs | Edith & Evelyn | Life on Virginia Street | Dimples & Tangles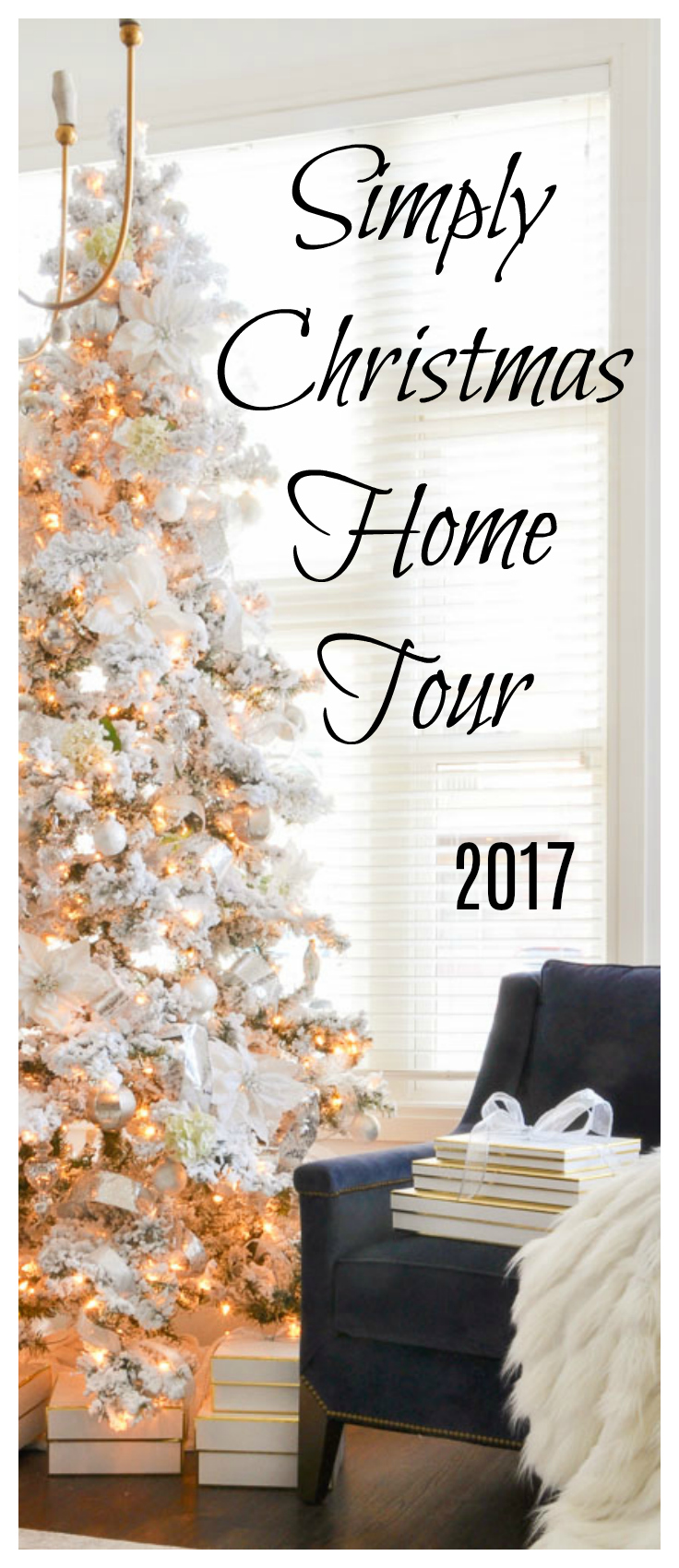 SaveSave
SaveSave
SaveSave
SaveSave
SaveSave
SaveSave
SaveSave
SaveSave
SaveSave
SaveSave
SaveSave
SaveSave
SaveSave
SaveSave
SaveSave
SaveSave
SaveSave
SaveSave
SaveSave
SaveSave
SaveSave
SaveSave
SaveSave
SaveSave
SaveSave
SaveSave
SaveSave