This room started it all. It was 2016 and the first full room makeover I did for myself. I went bold with wallpaper which I considered a risk. At the time, I had not seen it used by anyone.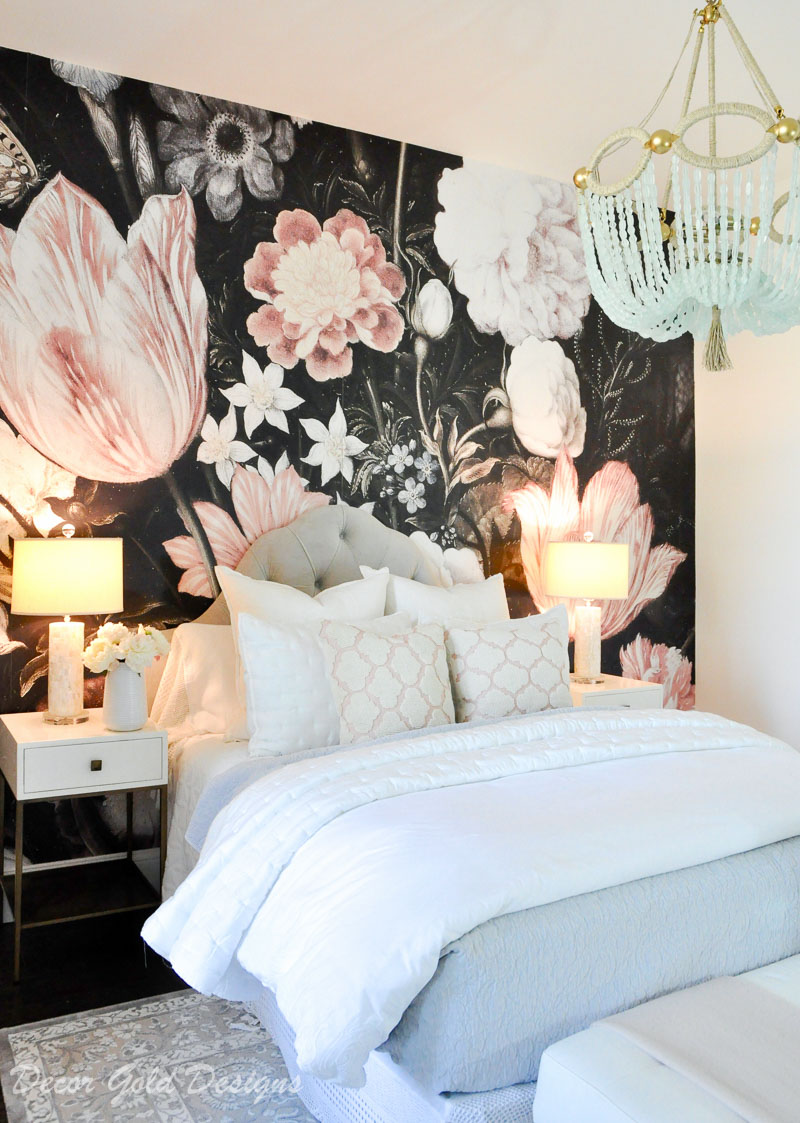 Fast forward to the spring of 2019. I still love this room. It makes me smile every single time I walk by. I'm so glad I took the risk and gave it this fun, feminine look almost three years ago. There was one final thing which needed an update: the drapery panels. I originally added ready-made panels, which were okay, but with frequent guests and morning light, something nicer was in order.
*This post contains affiliate links. Disclosure here.
When I saw these drapery panels from Willow Bloom Home, I knew they were the perfect final addition needed for this room.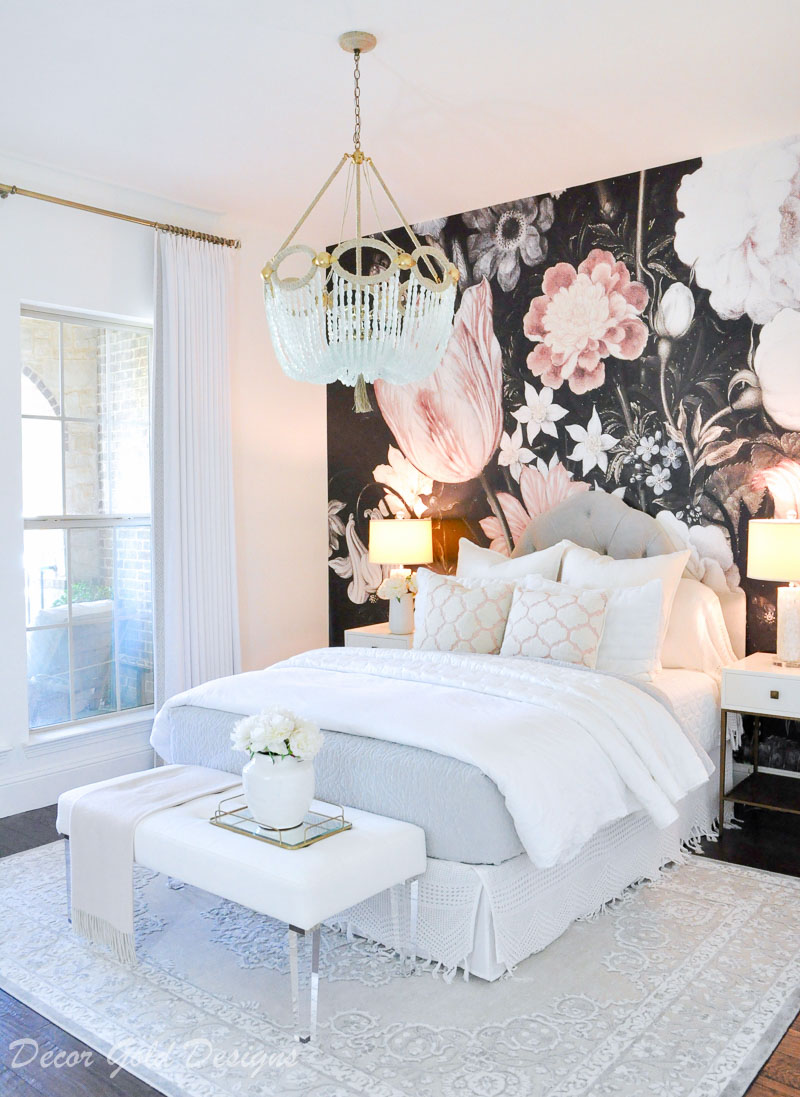 I mean, look at this wall now! (In case you missed it, our brand new doors and brass hardware added beauty and quality to the space too)!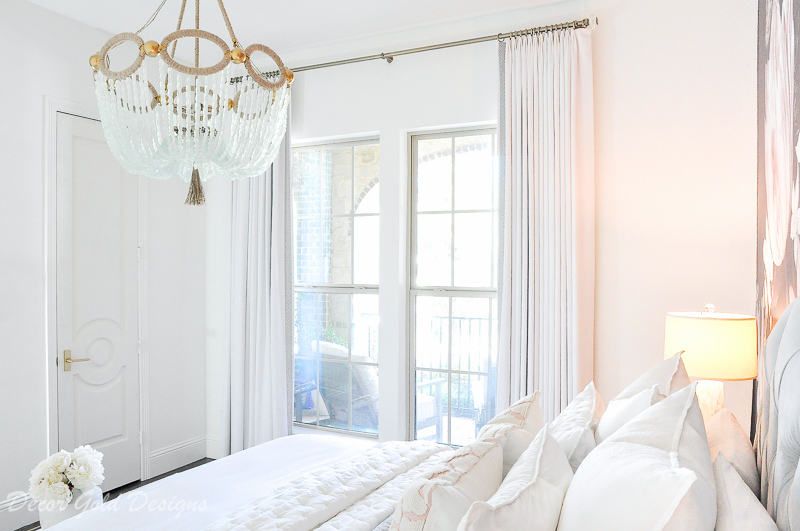 I must admit, I struggled to find the right words to describe my new gorgeous panels. In fact, if you all could simply swing by for a peek, it would be much simpler! They are so special and you know this the moment you lay eyes on them.
Here is the thing, I spent A LOT of time on the Willow Bloom Home website. I wanted to pick something elegant and timeless and I wanted the quality to be excellent.
Check, check and check!
The Icing Drapes featured here are from the semi-custom collection. The rod is beautifully appointed by beveled glass square finials. The panels feature fan pleats, blackout lining, and are 112″ long.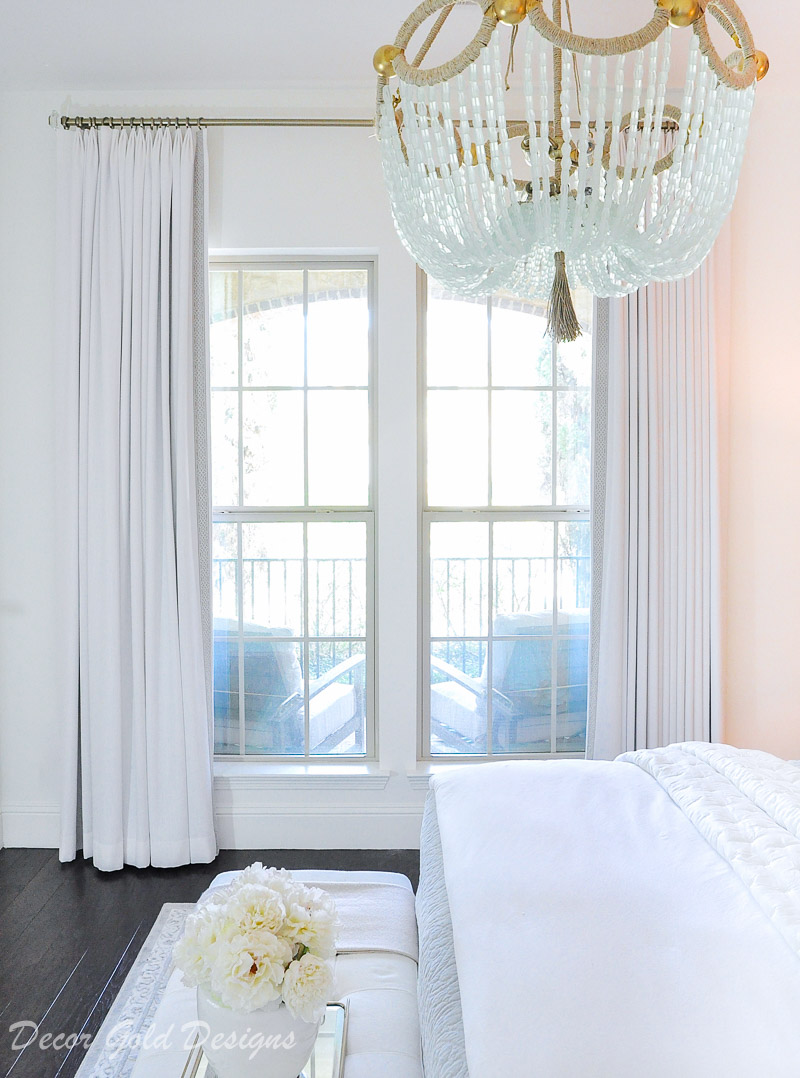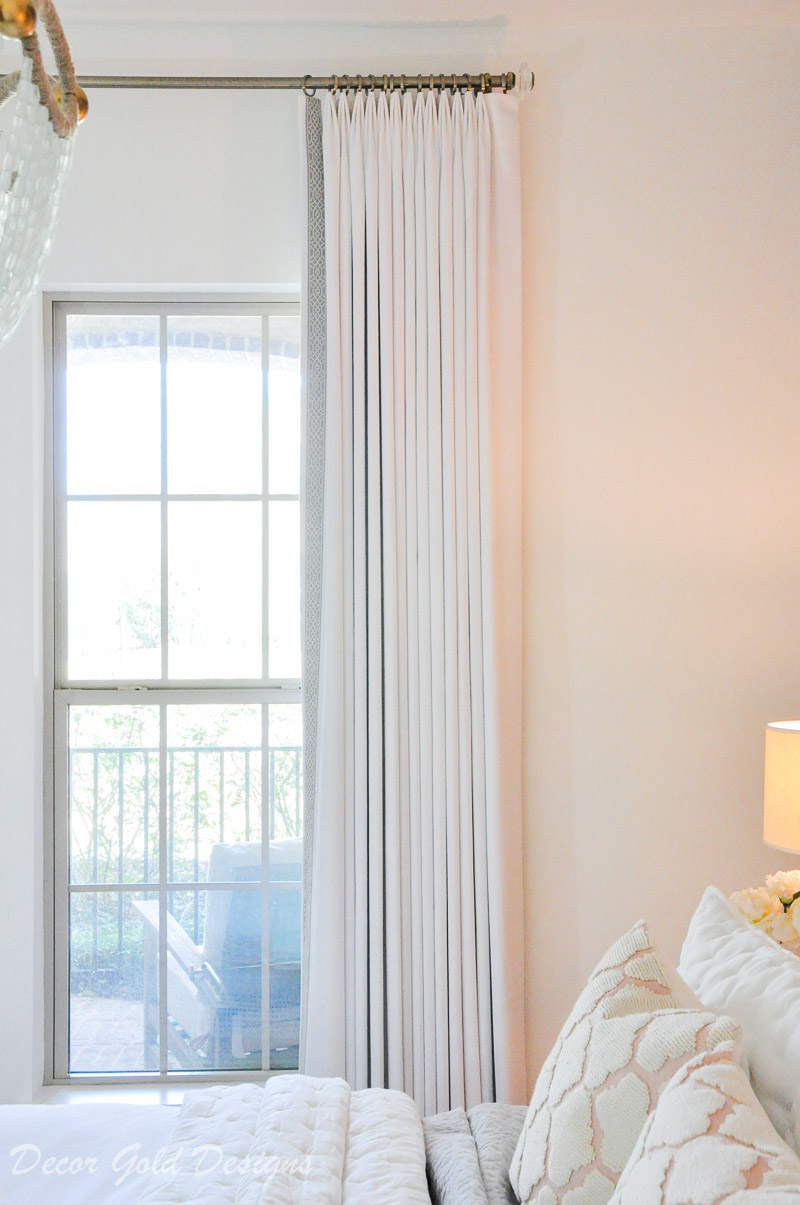 TIP 1
Anytime you order window treatments, even if it is because you want the exact look I selected, it is important to order according to YOUR home's dimensions. Take careful measurements and notes. This page will help you.
Plan to hang your new panels high to give your room the illusion of extra height. You'll want to think of this extra height when taking measurements and selecting your new drapery panels.
TIP 2
Consider the other elements of the space and select details that will compliment not only your windows, but the whole space.
I am in love with the silver patterned trim I selected to add to the edges.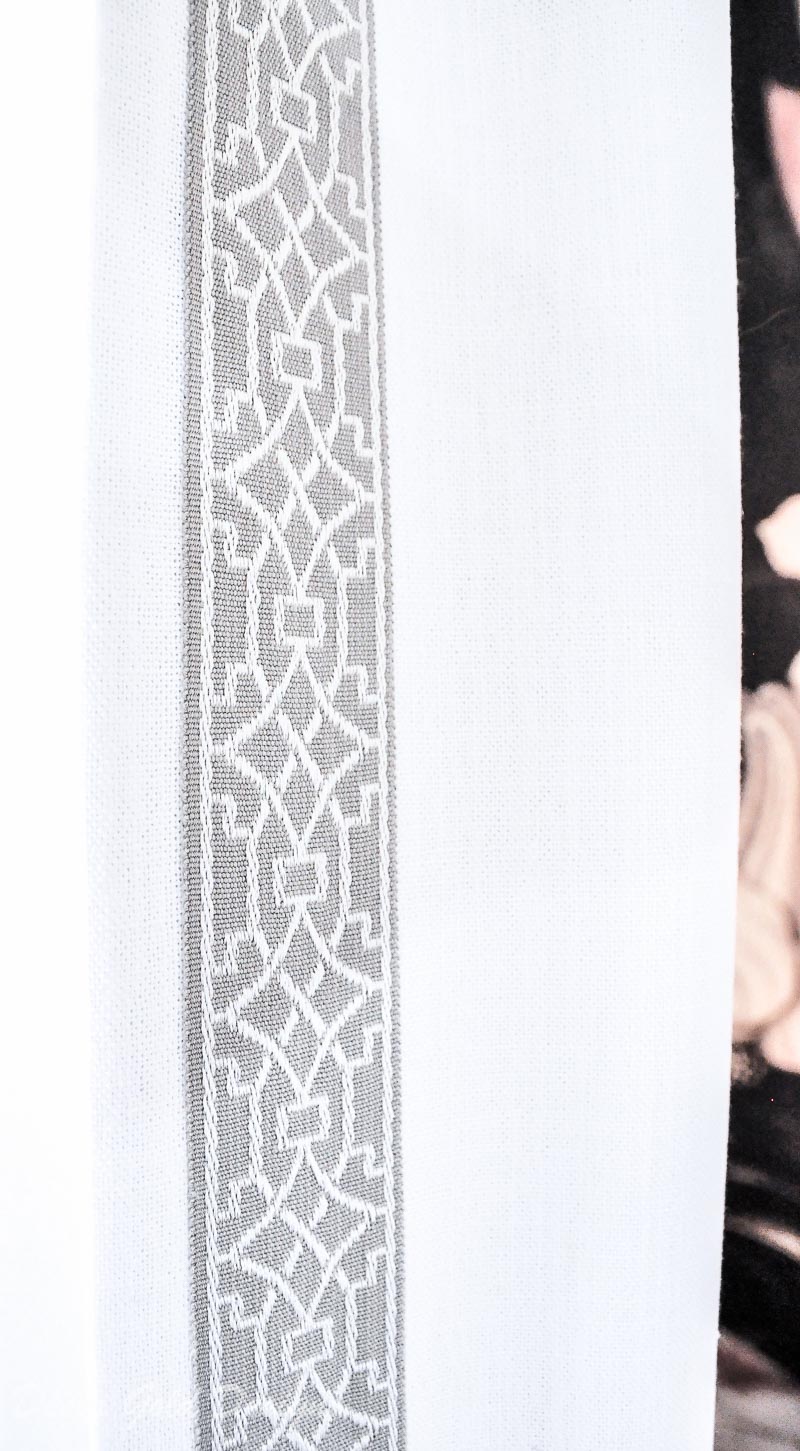 It coordinates perfectly with my beautiful rug and also with the new bench I recently found. I LOVE both and it was important to select panels that would compliment the other pieces.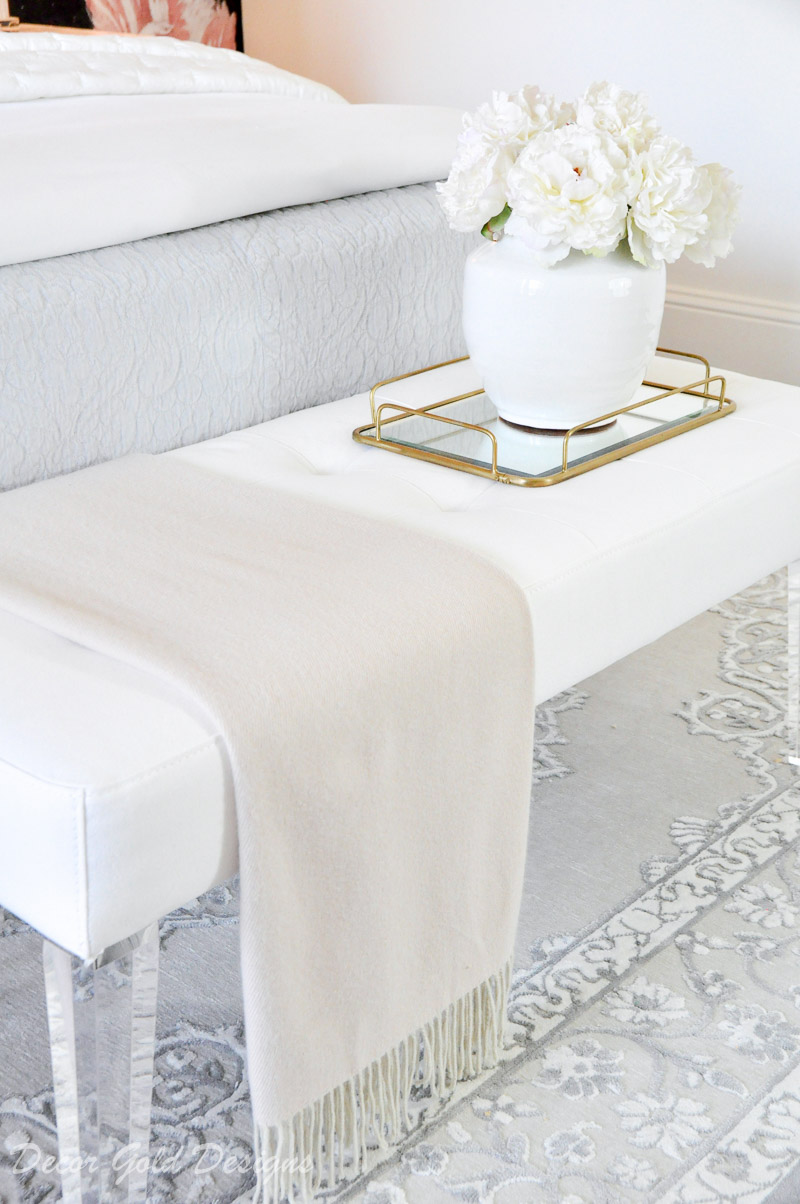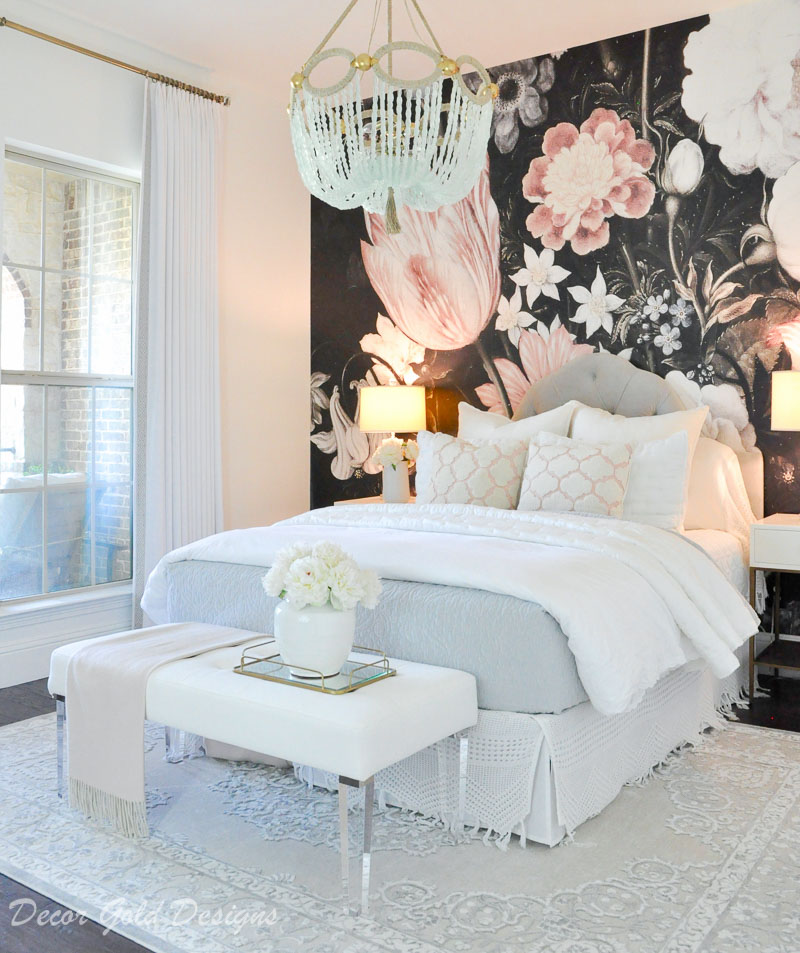 TIP 3
Think about the future.
As inviting as this bed is and as much as I love this statement wallpaper mural, someday change will come. Maybe soon, maybe down the road. Either way, I wanted my new drapery panels to have a very long life in my home, so a timeless look was a must.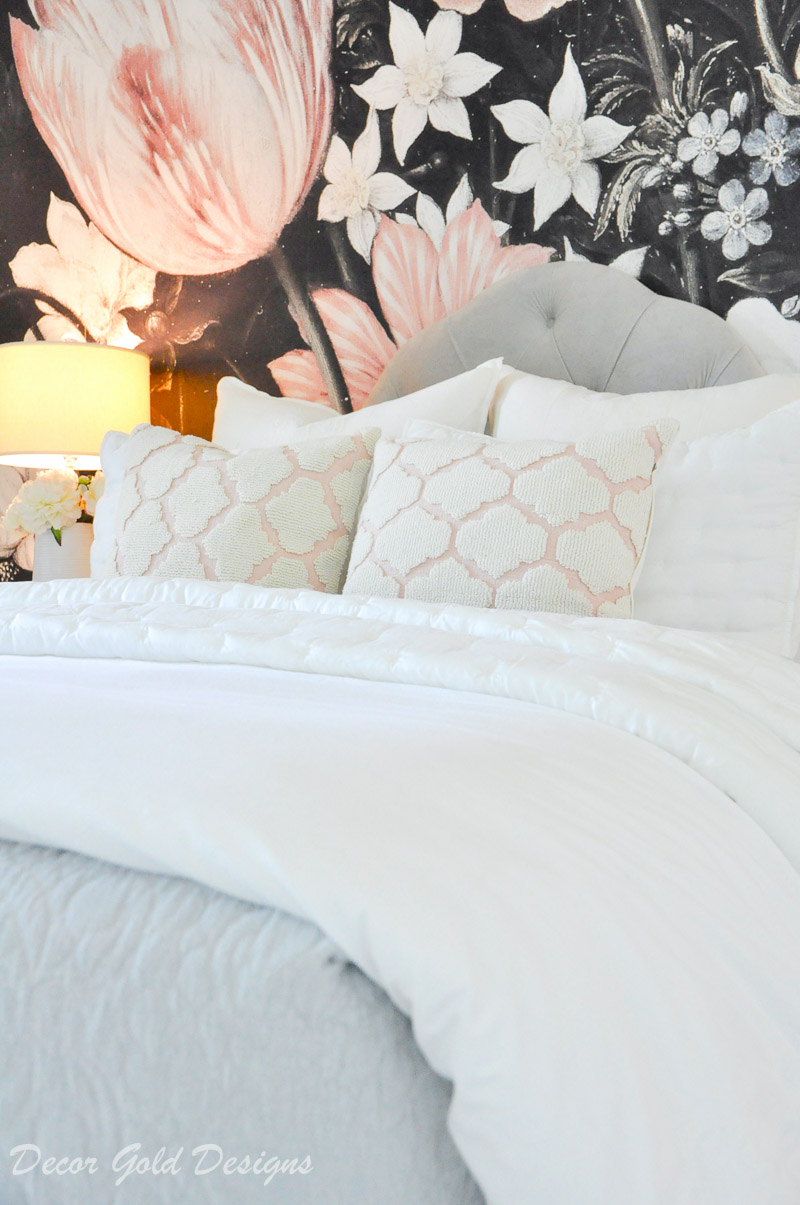 These panels are of the finest quality and provide a custom look. They arrived quickly and perfectly packaged, I didn't even need to steam them! Such a great addition.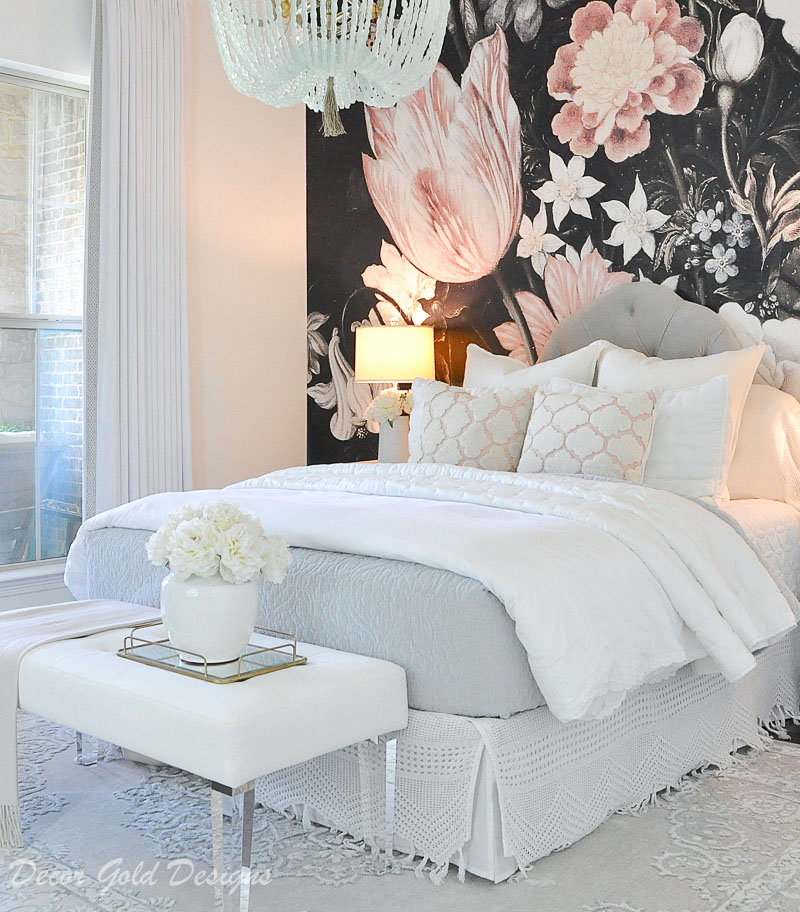 I'm pretty fond of all of the details of this cute guest bedroom. You can find sources below and you can tour this room in my original reveal.





Paint: Simply White by Benjamin Moore
I hope you'll stay connected…..
Click on the Image to Subscribe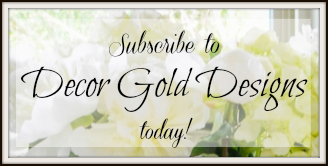 SOCIAL
Instagram | Pinterest | Facebook
Follow me on the LIKEtoKNOW.it app!