Organizing helps me feel calm and peaceful and I have been doing a lot of it recently. The main thing I've learned is that I am completely in love with the idea of having containers for everything.
I have always had some containers, but never have I embraced them as I now do.
I am especially loving clear containers. The ability to see what is inside always intimidated me in the past. I didn't want them to look messy. To my surprise, though, clear containers actually motivate me to keep the contents looking nice and organized!
So, I have been reading reviews, shopping and purchasing. Here you will find my favorite storage containers, most I have already purchased.
I know you will love them as much as I do!
*This post contains affiliate links. Disclosure here.
If you are visiting from Instagram, welcome! You will find my pantry storage containers first:
Pantry

Beauty

Shop All of My Favorite Storage Containers!

I hope you'll stay connected…..
Click on the Image to Subscribe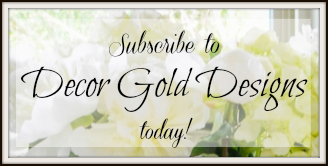 SOCIAL
Instagram | Pinterest | Facebook
Follow me on the LIKEtoKNOW.it app!