Hello! Did you organize your home in January? Organization projects are a high priority for me after the first of the year, but they regularly continue well beyond the first four weeks of the new year. I am still making my way through my home and recently organized my home office.
You may remember that I updated the look of my office late last fall. It was just before the holidays and I was thrilled to have it done. Having a place to work away from the chaos of our home was such a blessing. When my furnishings arrived, I quickly styled the room, knowing I would organize the space after Christmas. Well, I finally got it done!
This freshly organized space turned out to be more beautiful than I thought too! Is it just me, or do you consider an organized space a beautiful space? I honestly LOVE to see almost anything neat and orderly. And now that includes my organized home office and I hope you'll join me for a quick tour.
First a look back at the space…..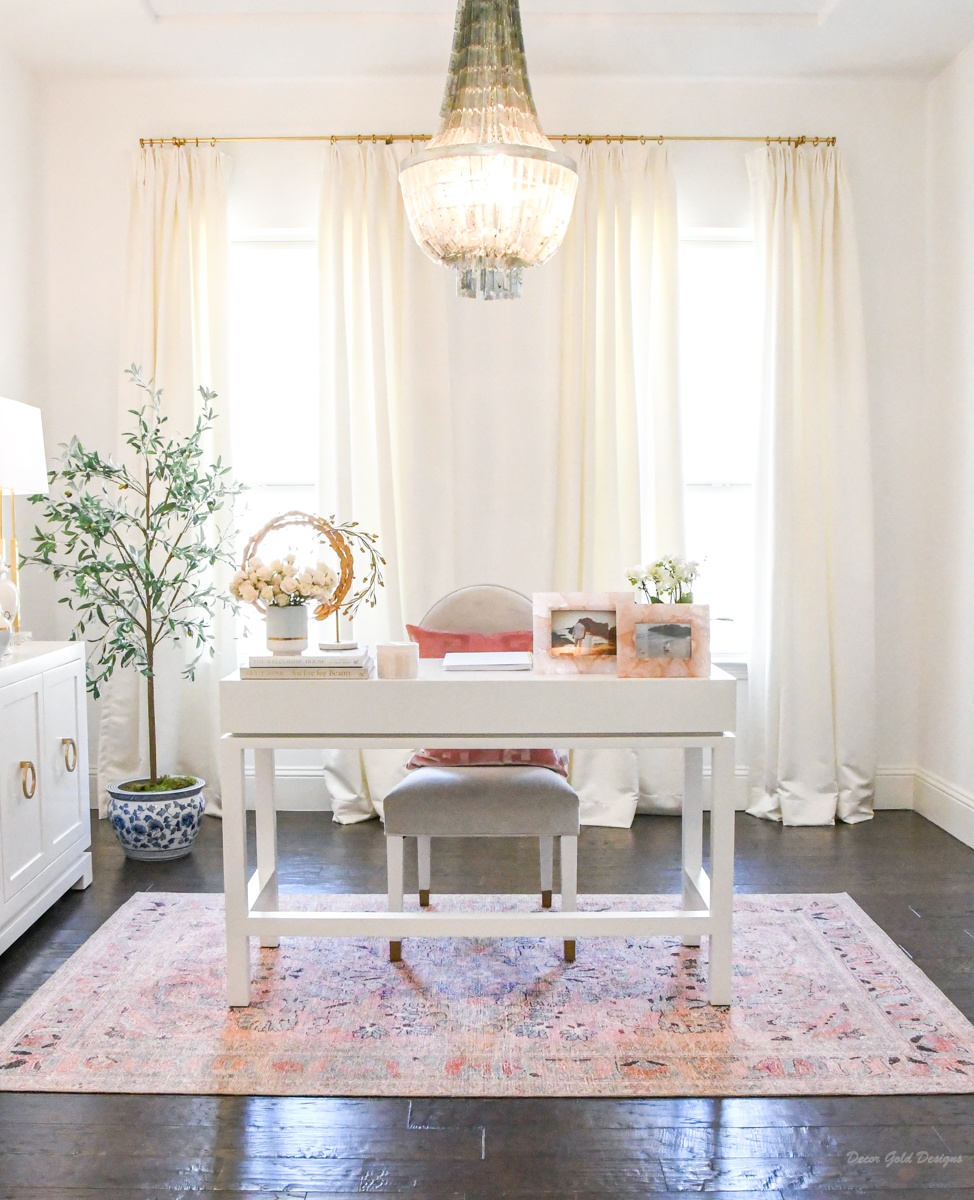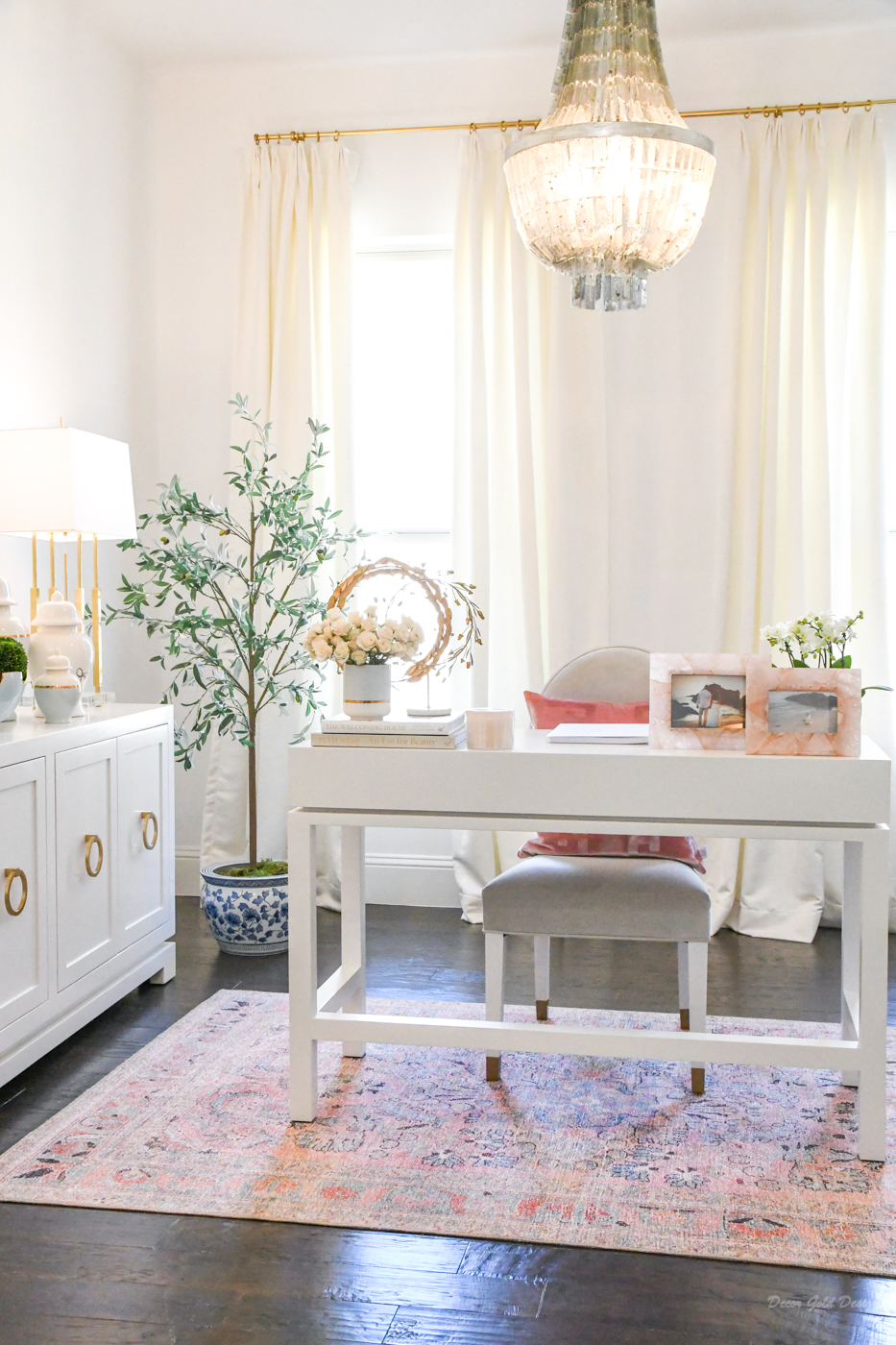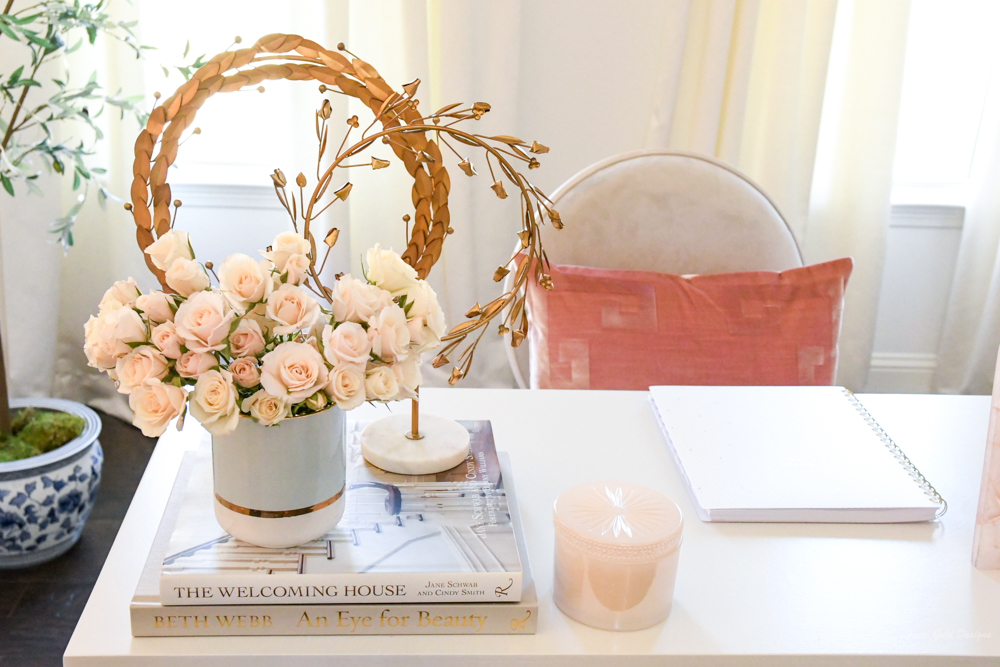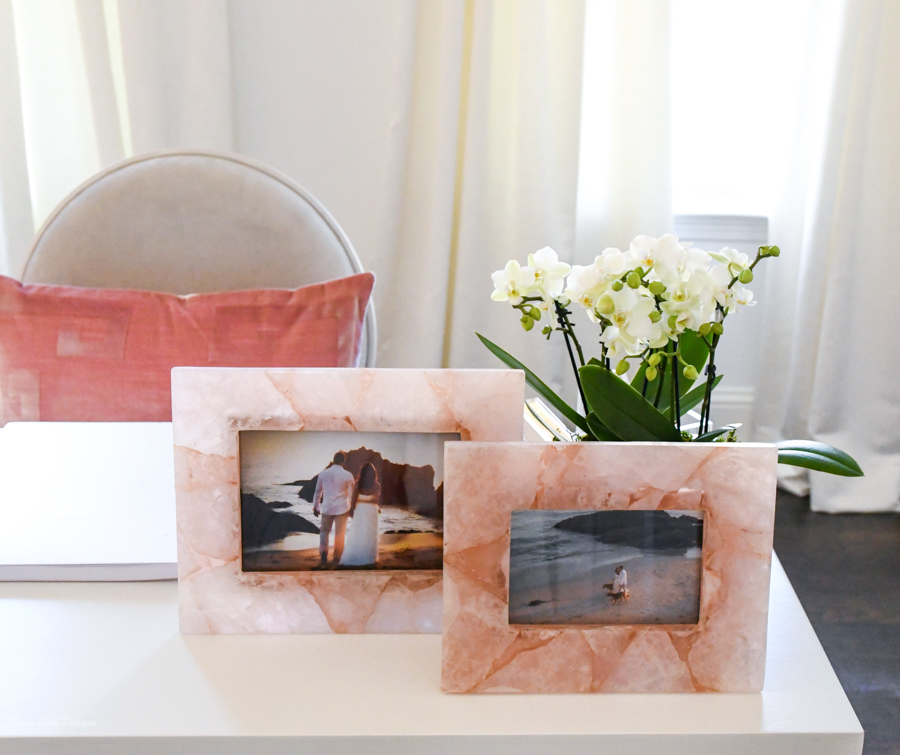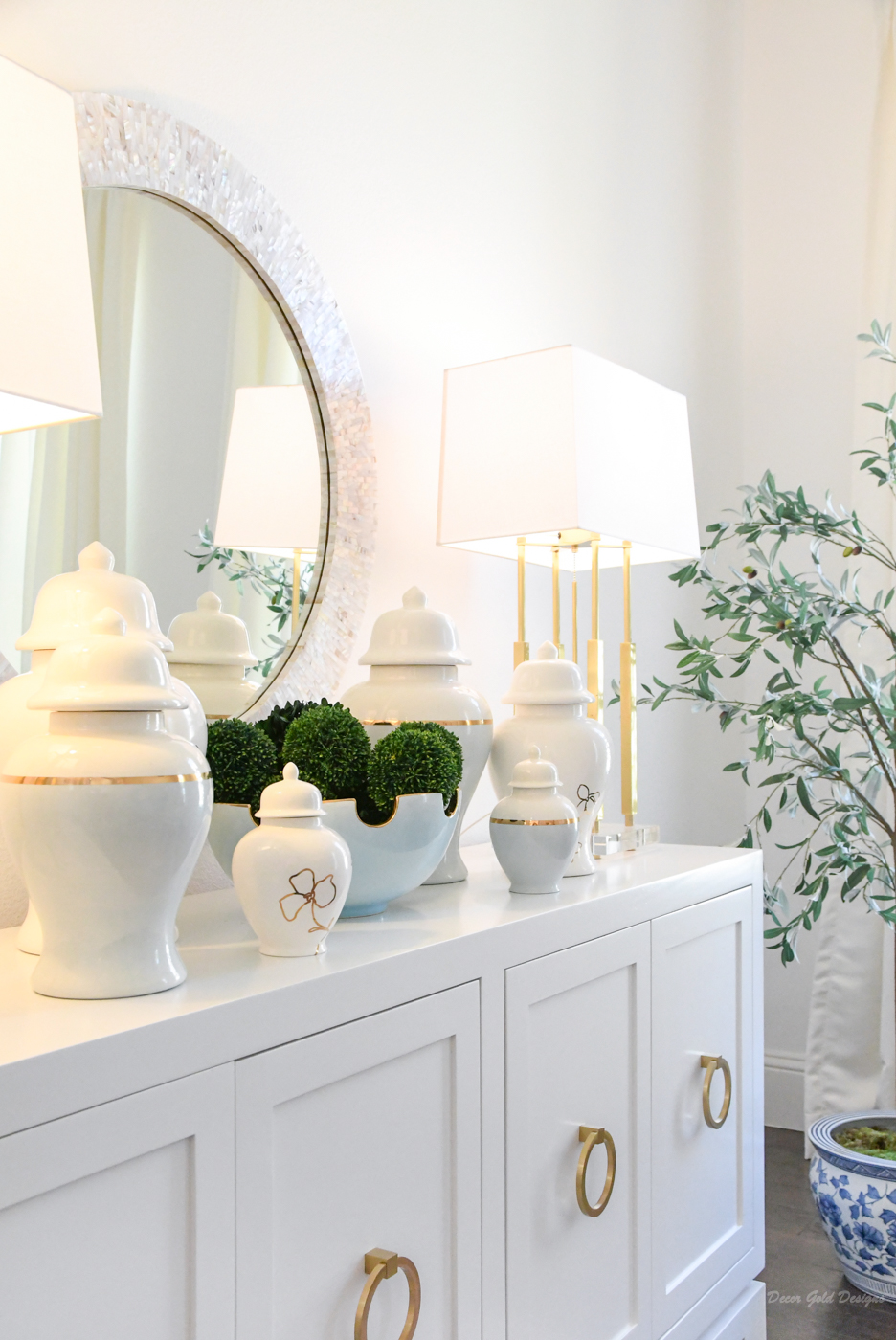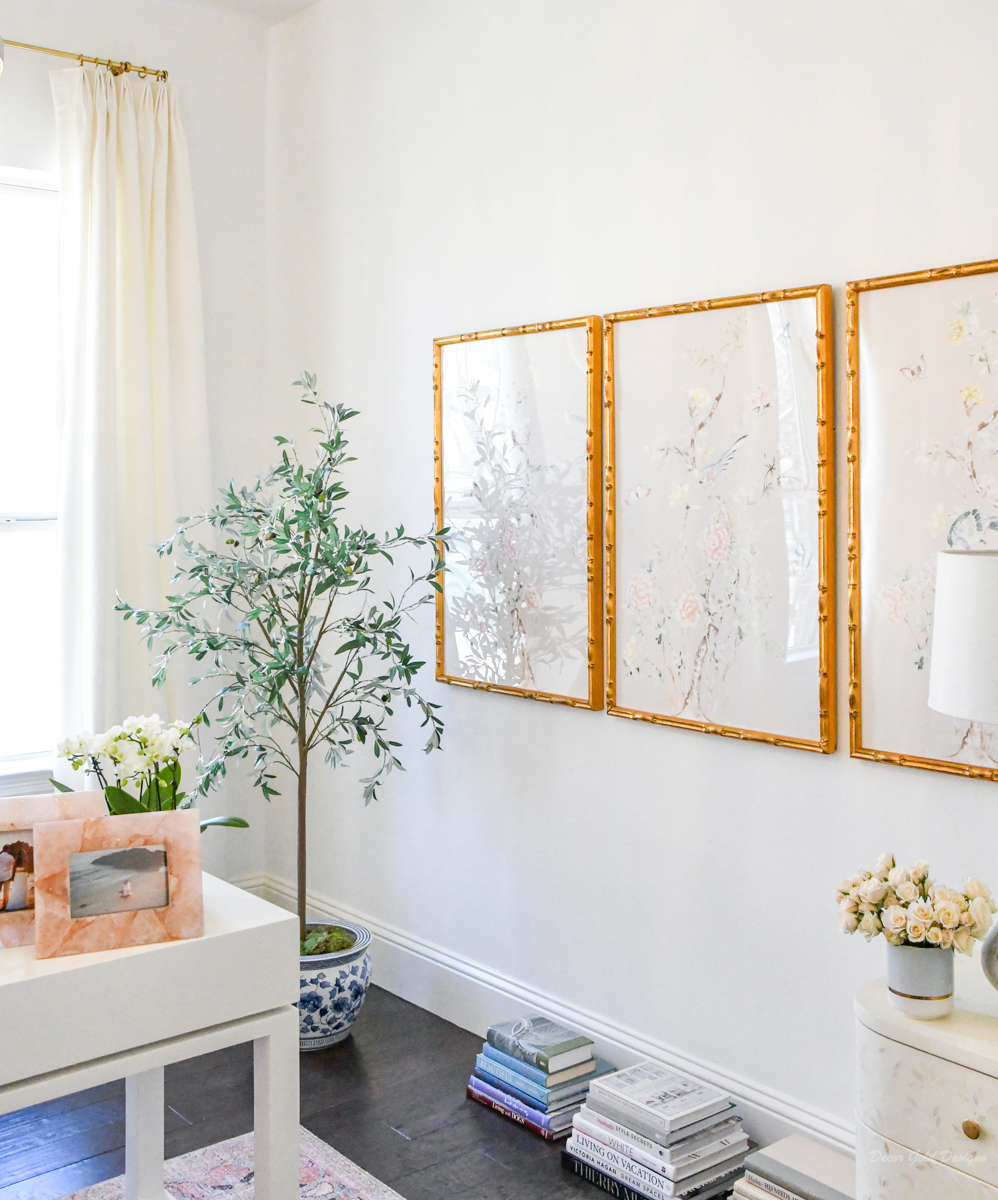 Organization
I needed to do a bit of organizing. But, since this space is new, there aren't any messy before pictures. Nevertheless, there was no order. Until now.
My secret weapon is using containers for everything. You'll see the results below.
Drawers
My favorite part of getting my new office in order was organizing my three desk drawers. Divided trays, small clear bins, and a few pencil pouches made this easy.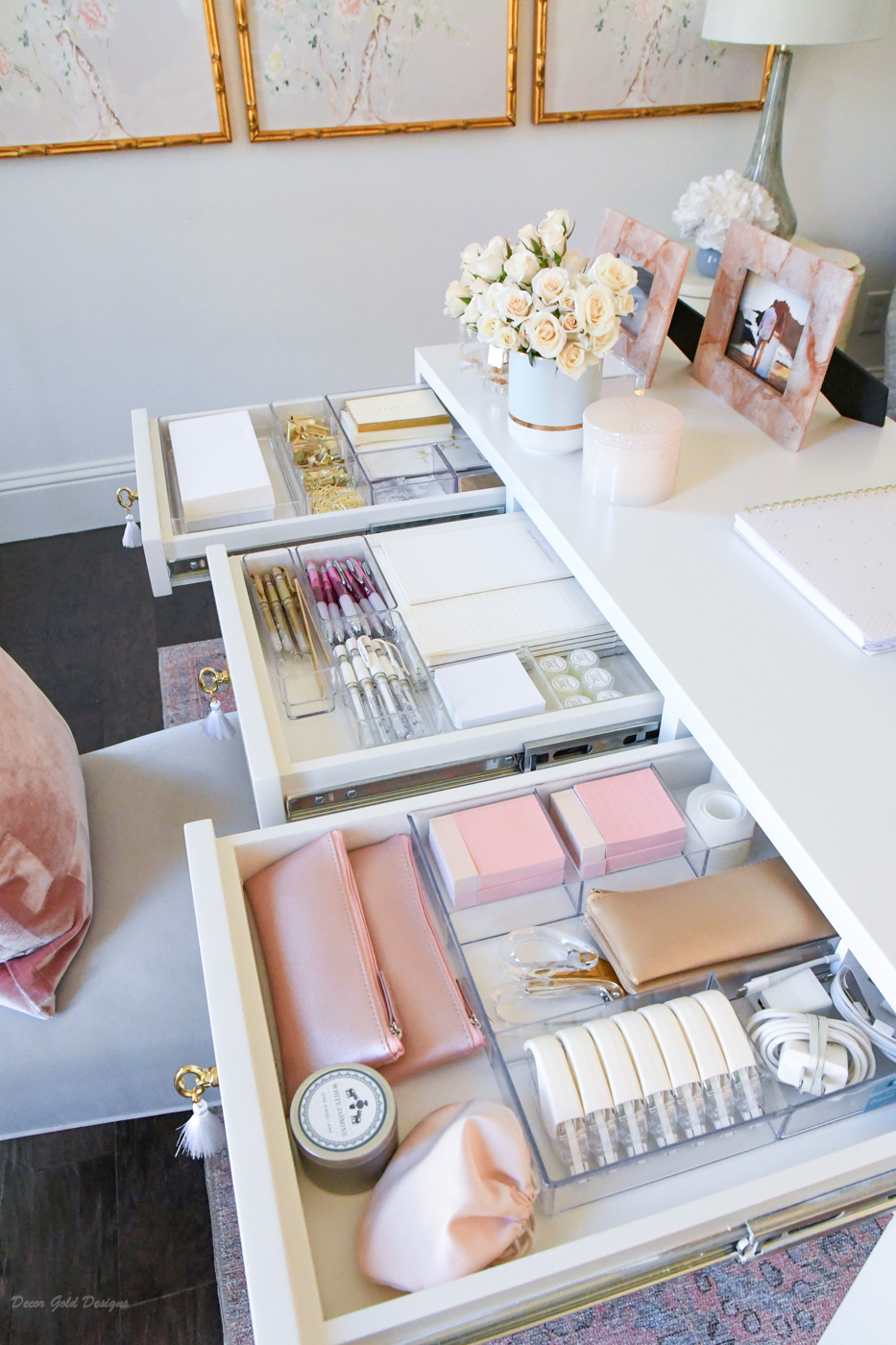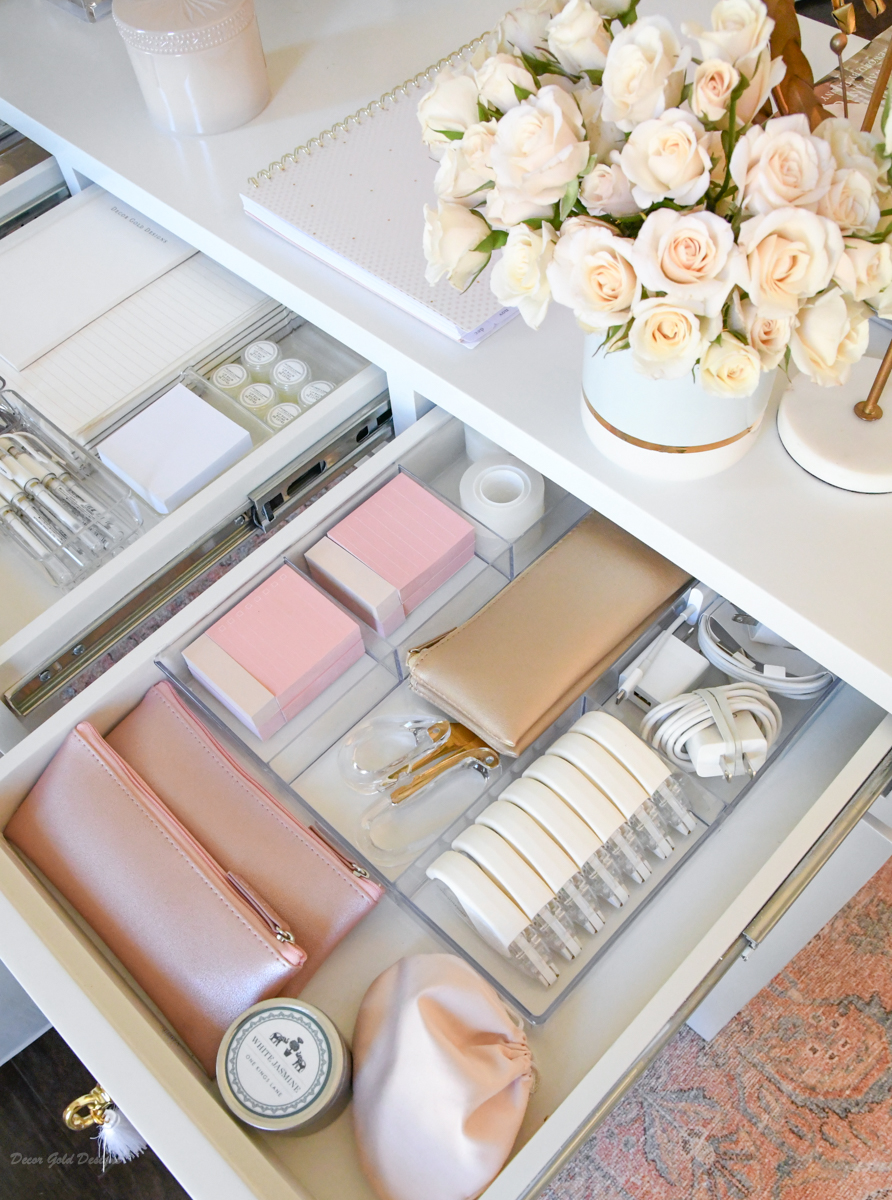 Drawer 1: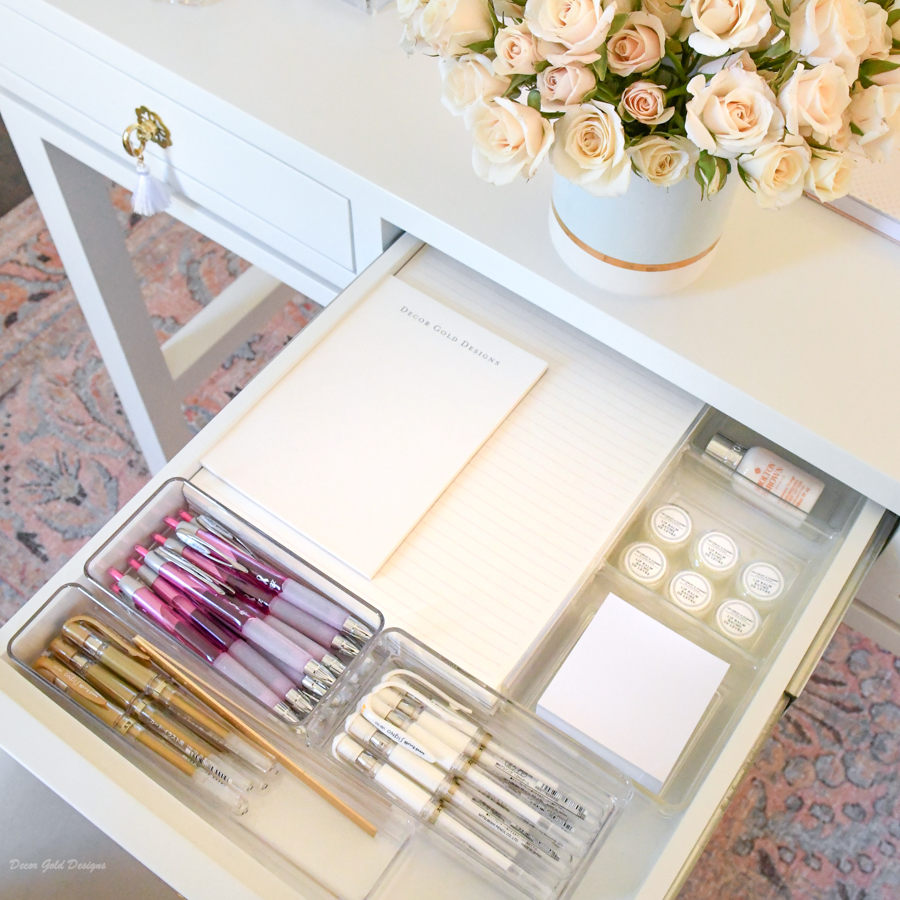 Drawer 2: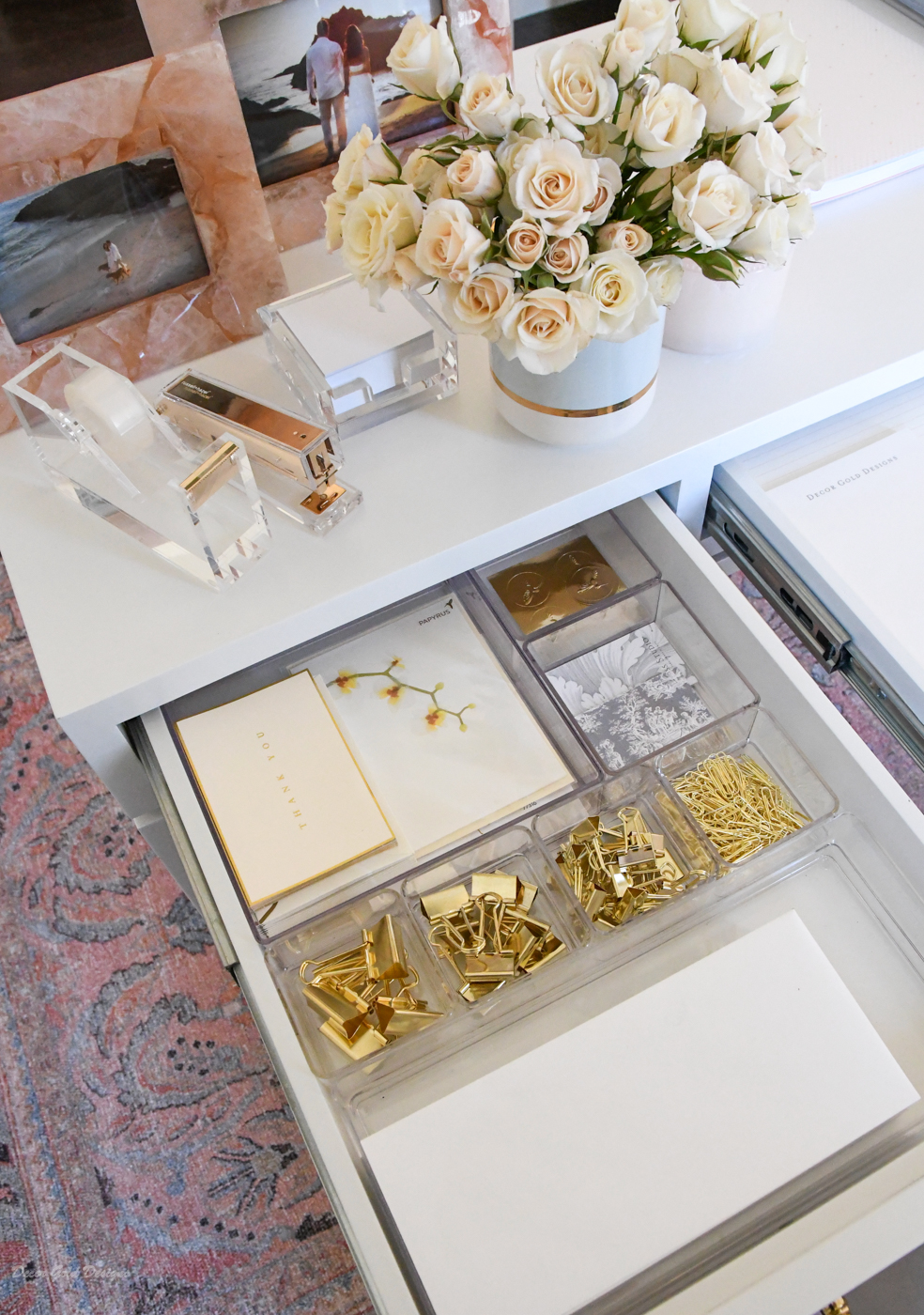 Drawer 3: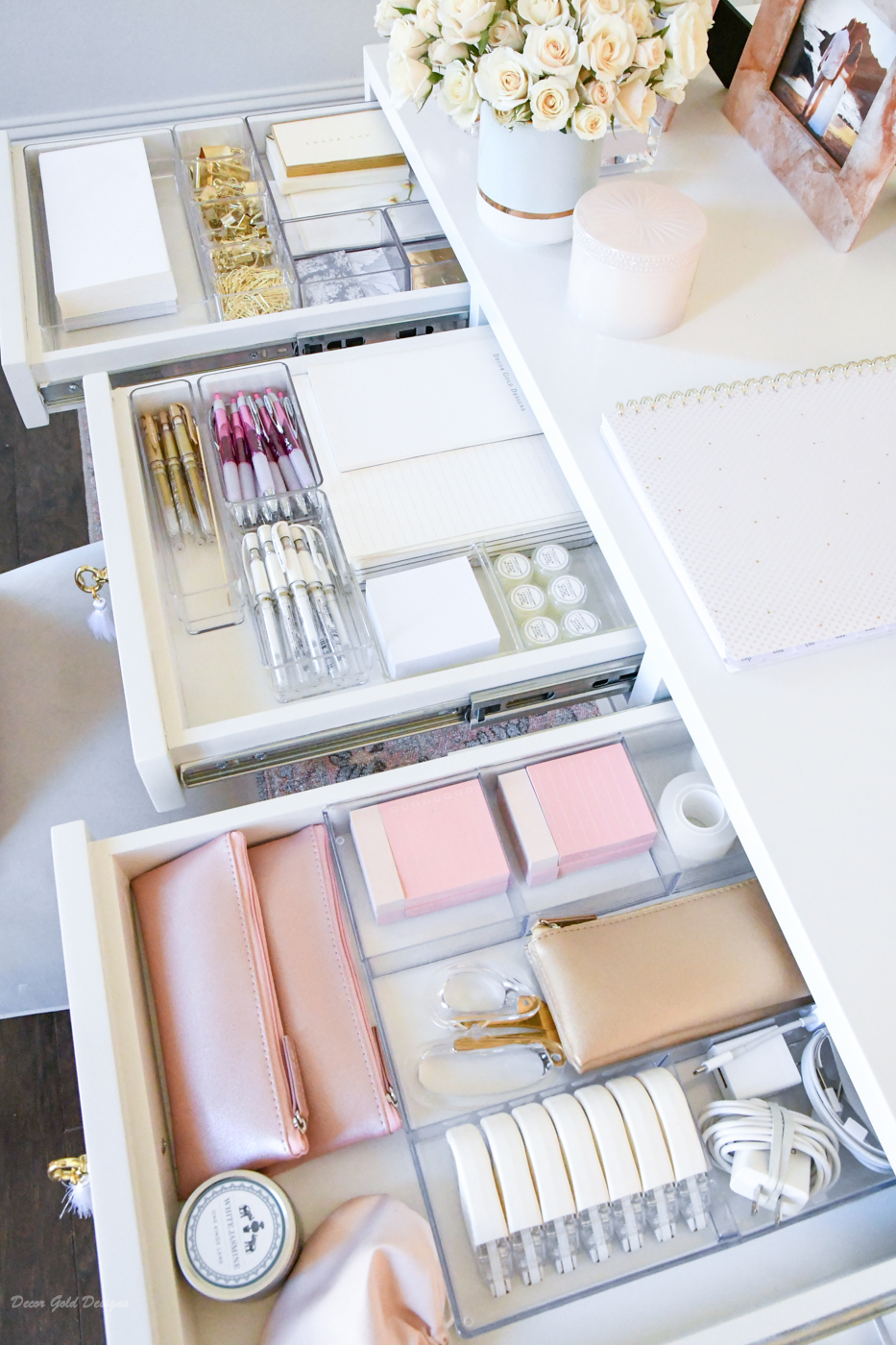 Desktop
Of course, I wanted a few beautiful things on my desk. I layered books, gold wreaths (here & here) on stands, and a darling Lo Home vase filled with roses fills one corner. I also have a couple of our favorite pictures in gorgeous pink frames.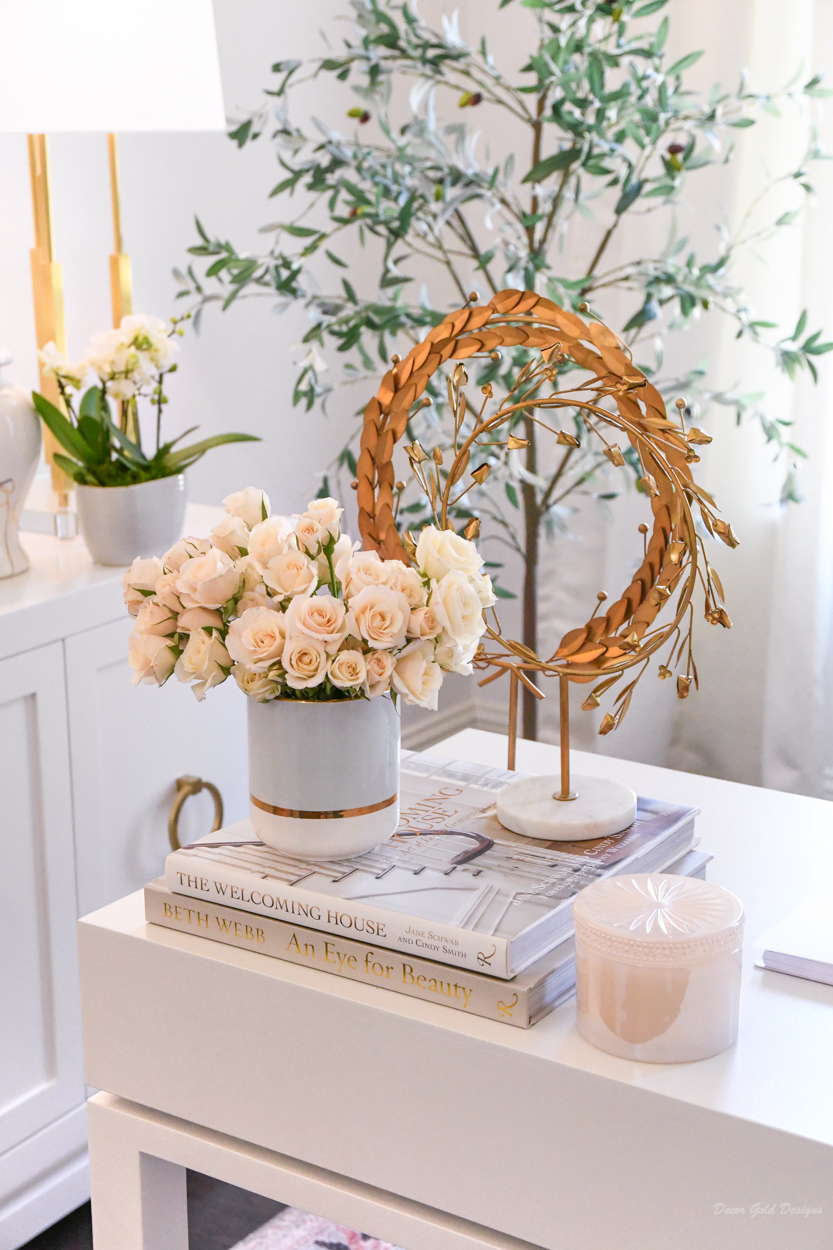 I managed to find elegant acrylic/acrylic and gold office finds at reasonable prices. A tape dispenser, stapler, and sticky note holder are functional and also add a bit of glam to my desk.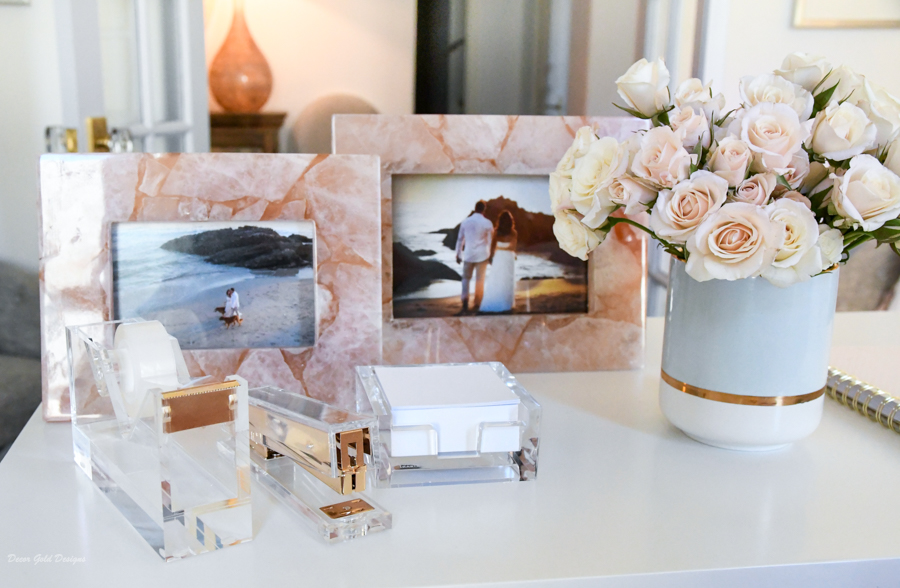 Cabinet
Cabinets are beautiful and can provide an amazing amount of space to hide things. The top of mine is currently filled with a collection of stunning ginger jars by my sweet friend, Lauren Haskell. Having her designs around my office and other areas of my home inspires my creativity. Lo Home by Lauren Haskell is the source of most of the pieces in my office and I cannot say enough about the beauty and quality of everything from Lo Home. You can read all about this room makeover in this post. Furnishings and more are linked there and also below.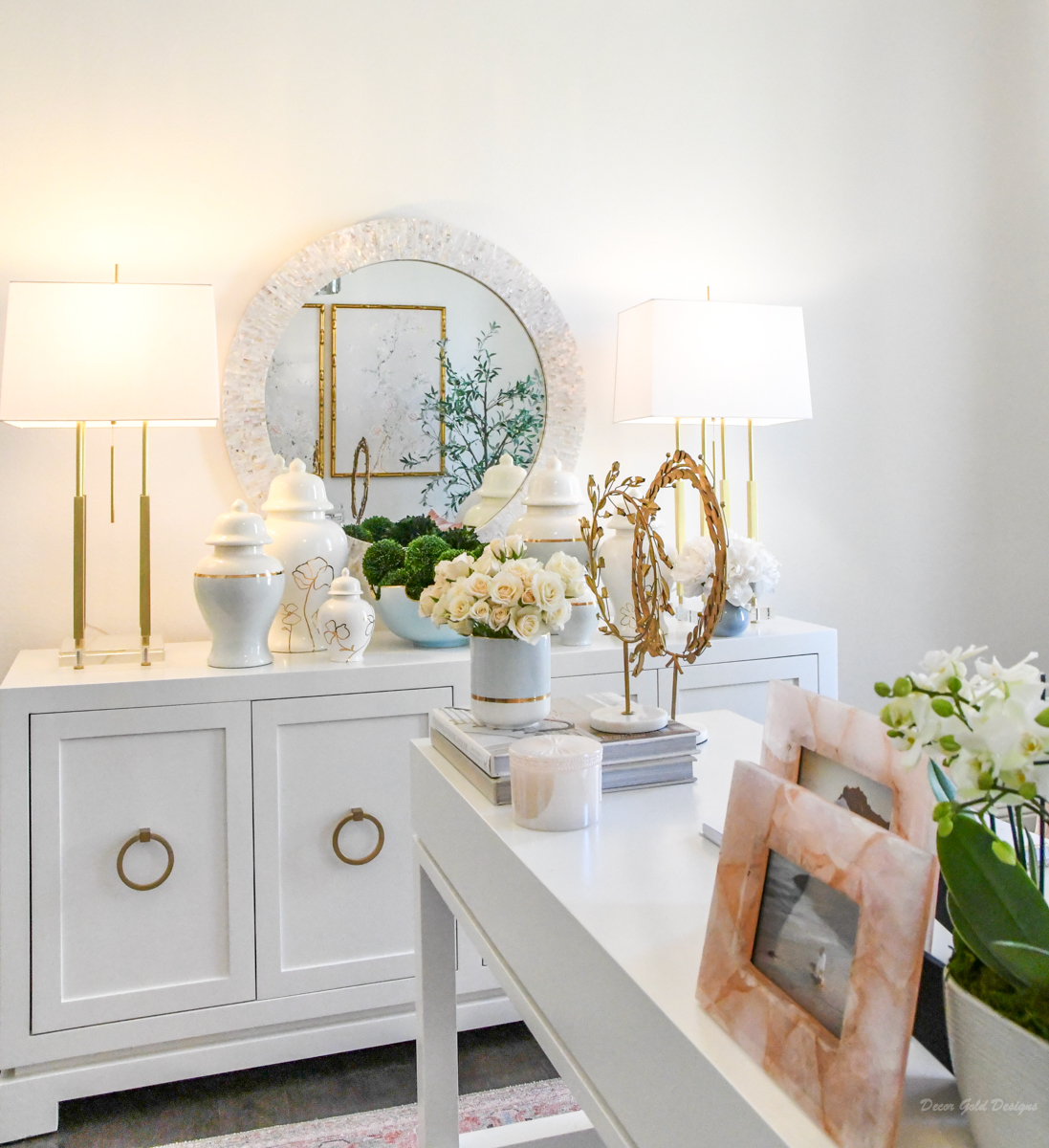 I wanted to keep everything inside my new cabinet organized and clutter-free. My solution…..these stackable containers. They are inexpensive and hold all of the extra items that I need to store. I actually use them in my closet and bathrooms as well.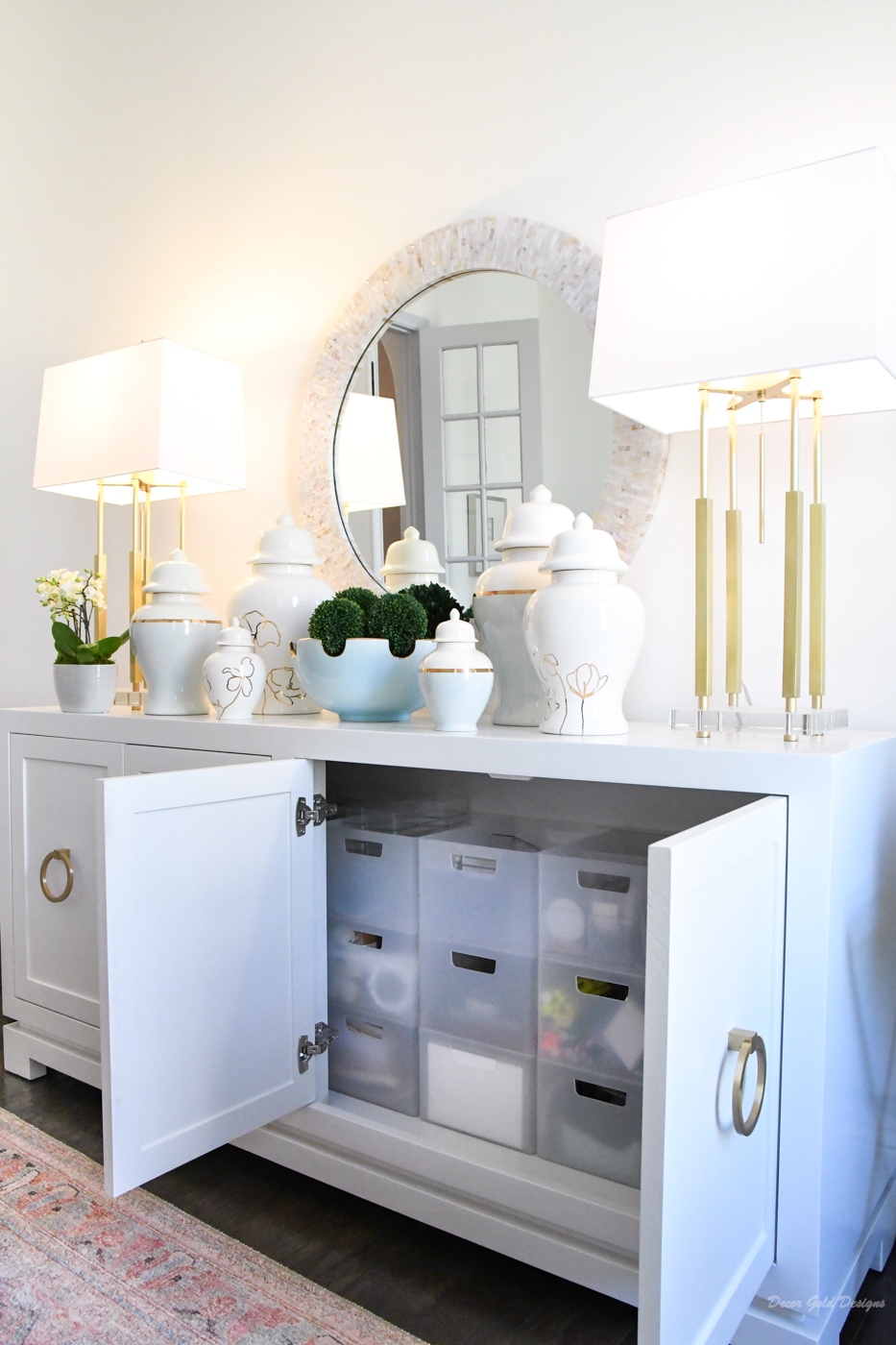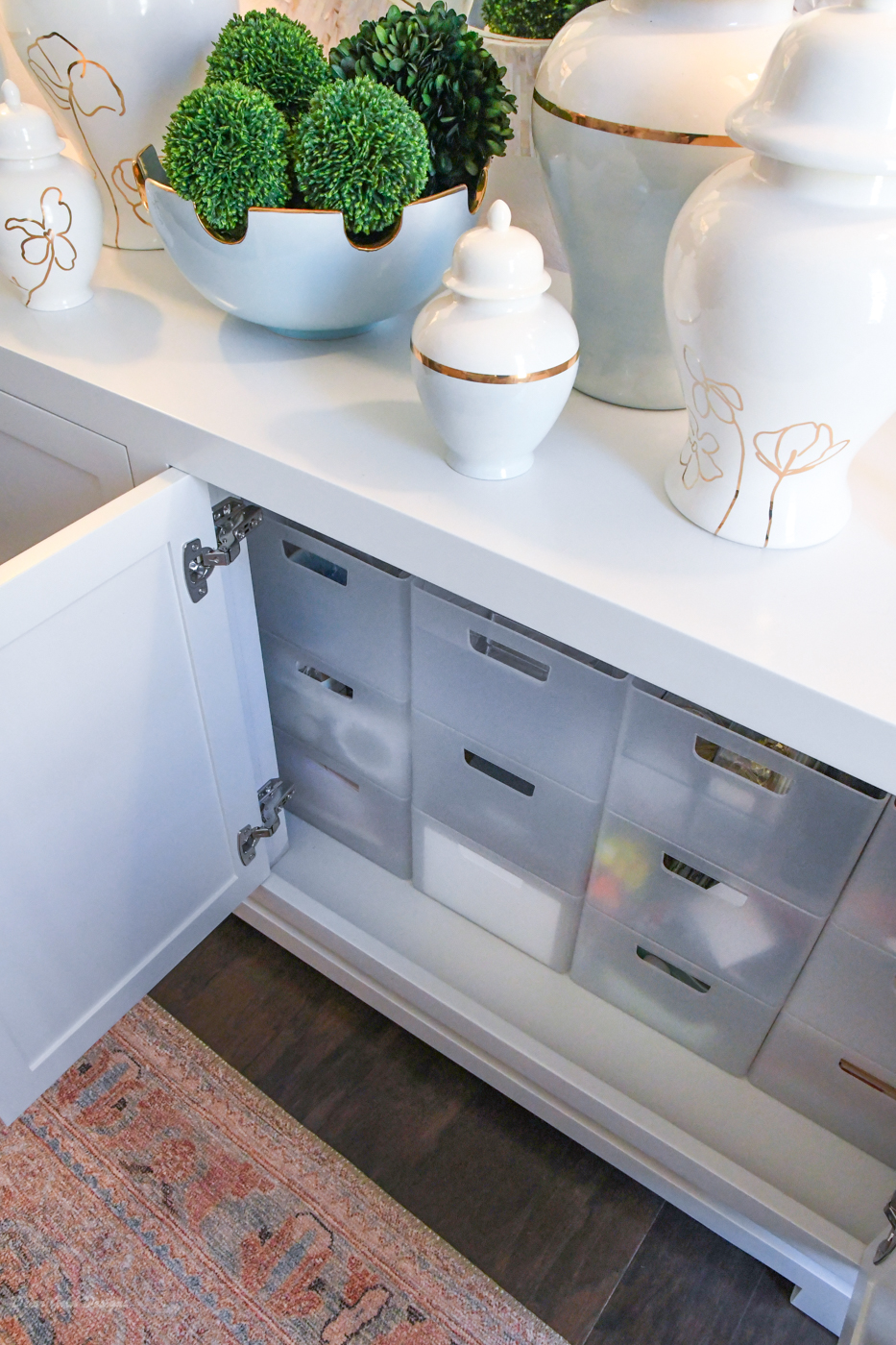 Everyone has different needs in their workspace. For example, I don't need to print often, so our printer is in another part of our home. But this space fits the things I use regularly and I am so happy with the way it turned out.
A functional office is so important. I hope this inspires you to give your workspace an organizational makeover. You will be so happy you did!
All available sources can be found below.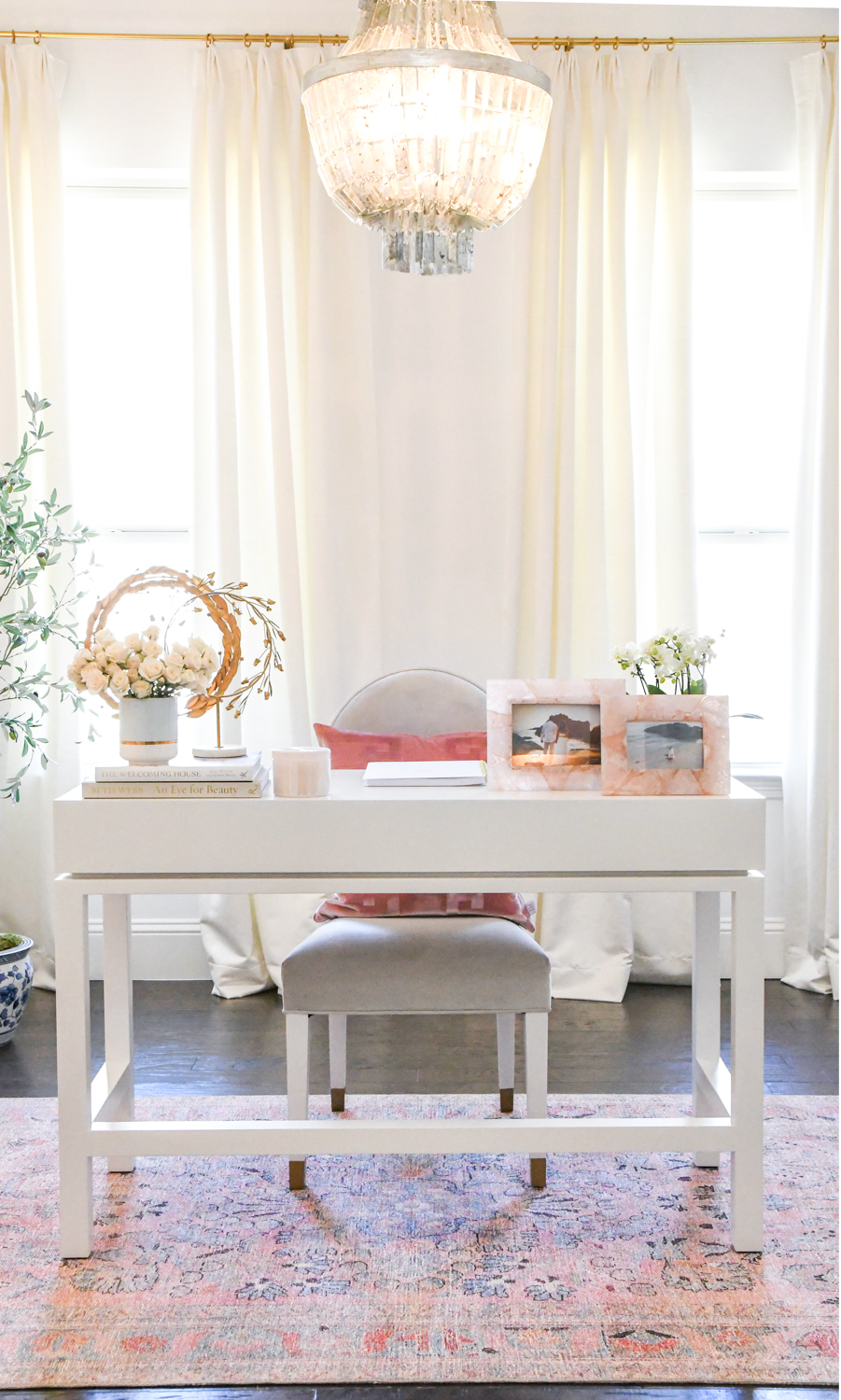 Containers & Office Supplies

Furniture & Decor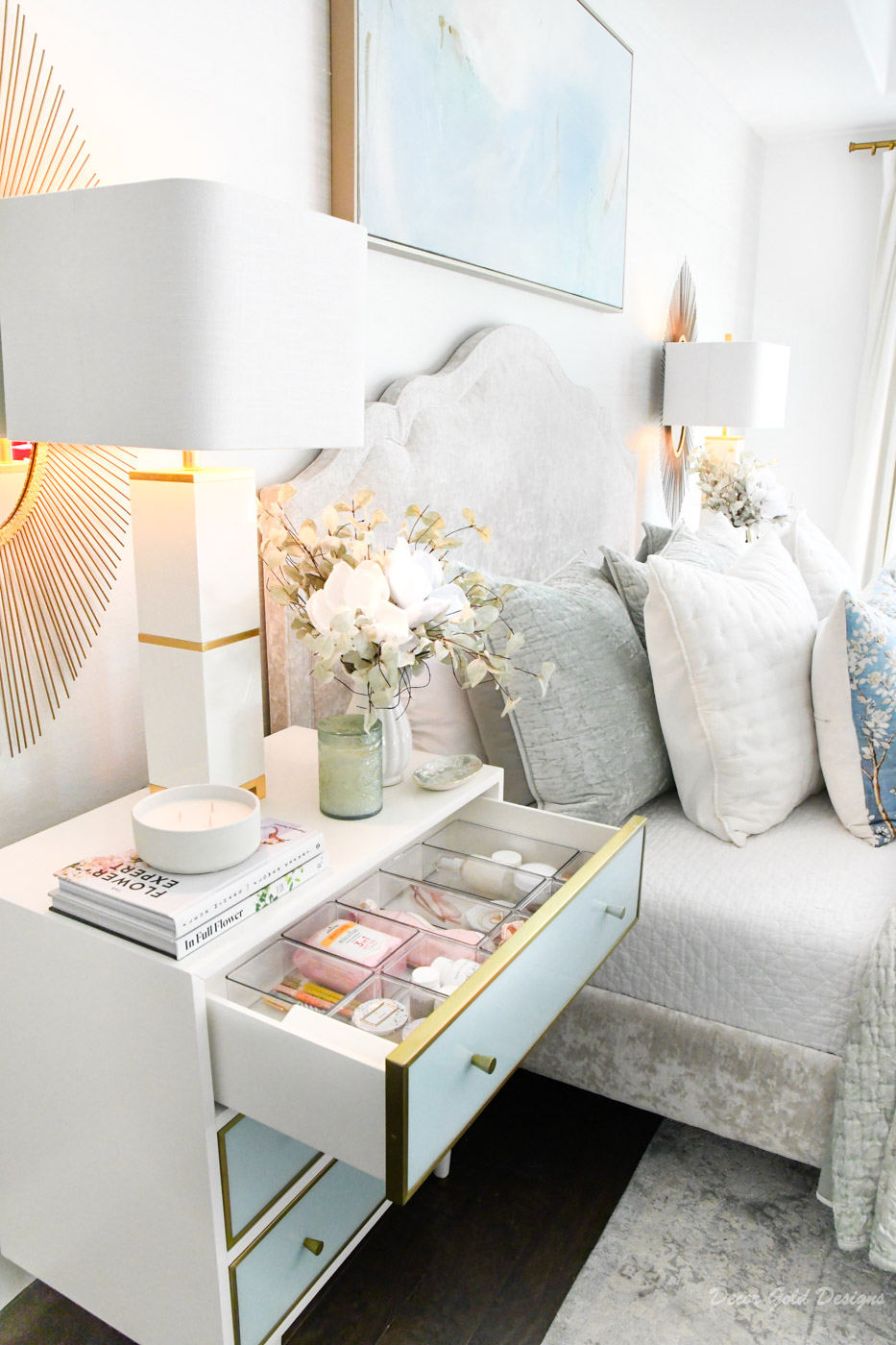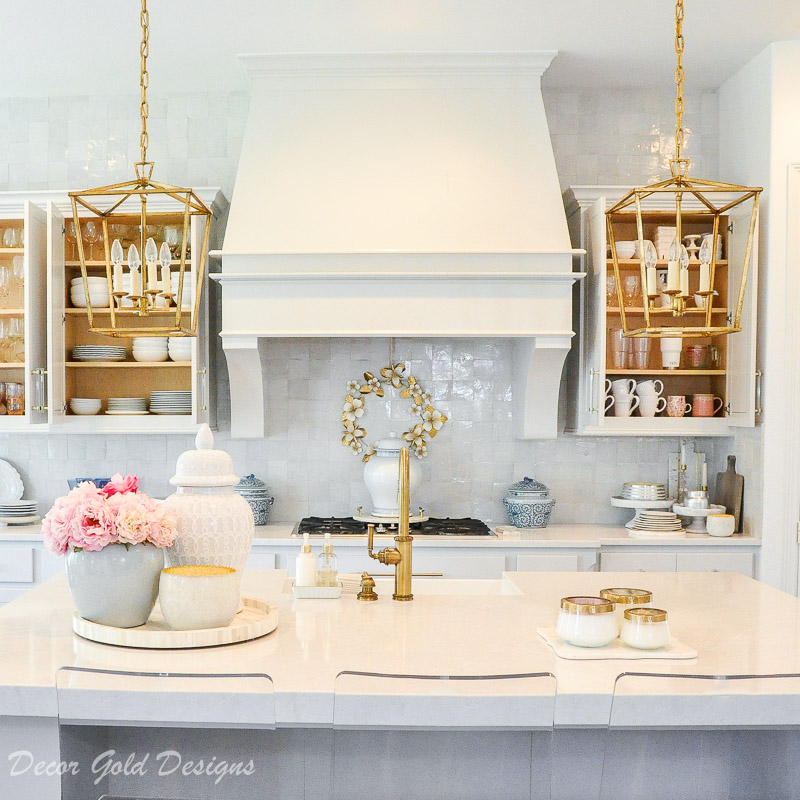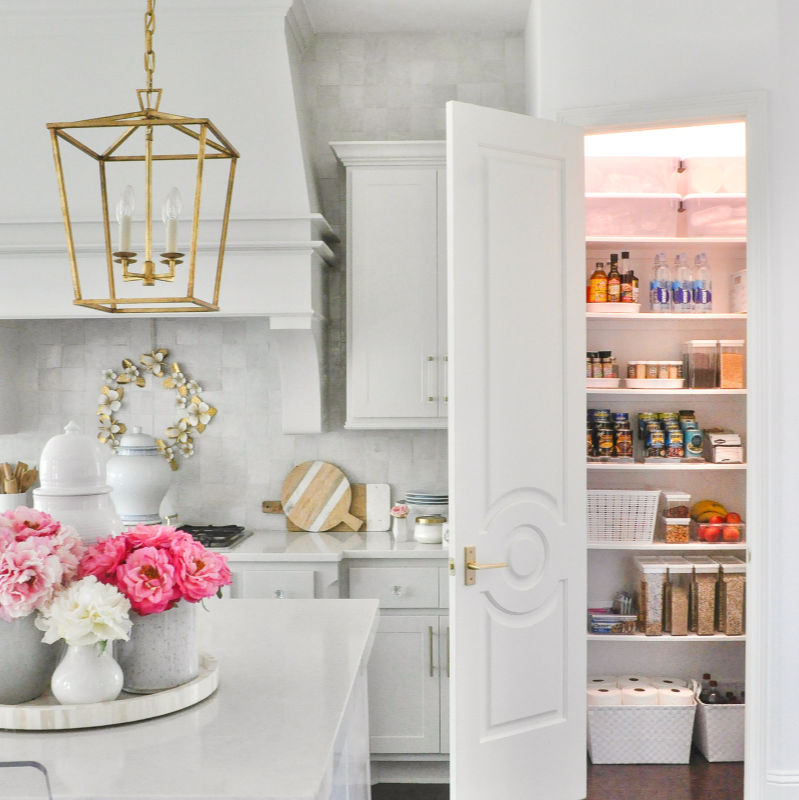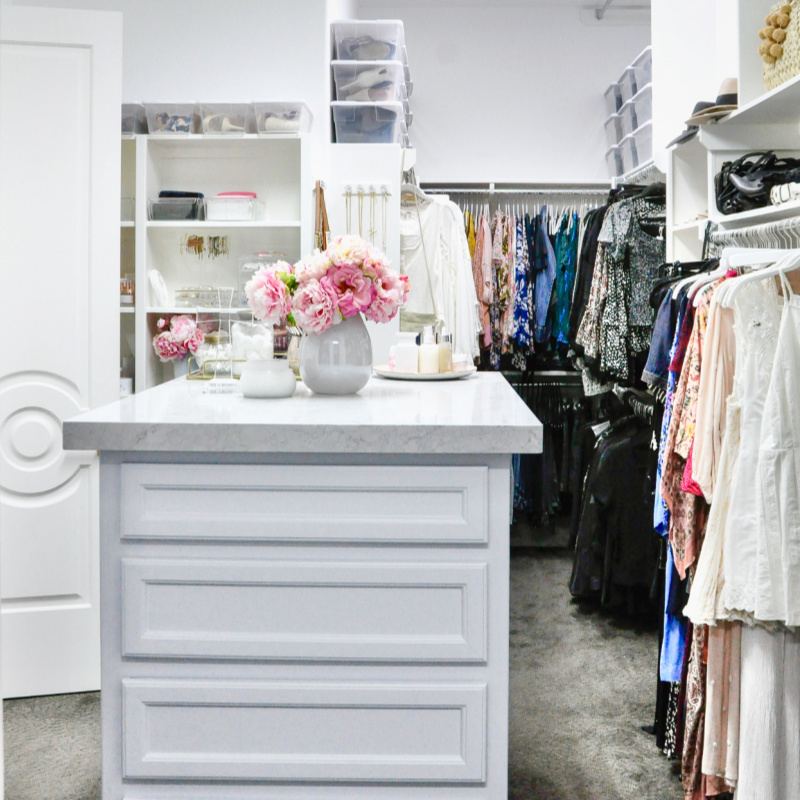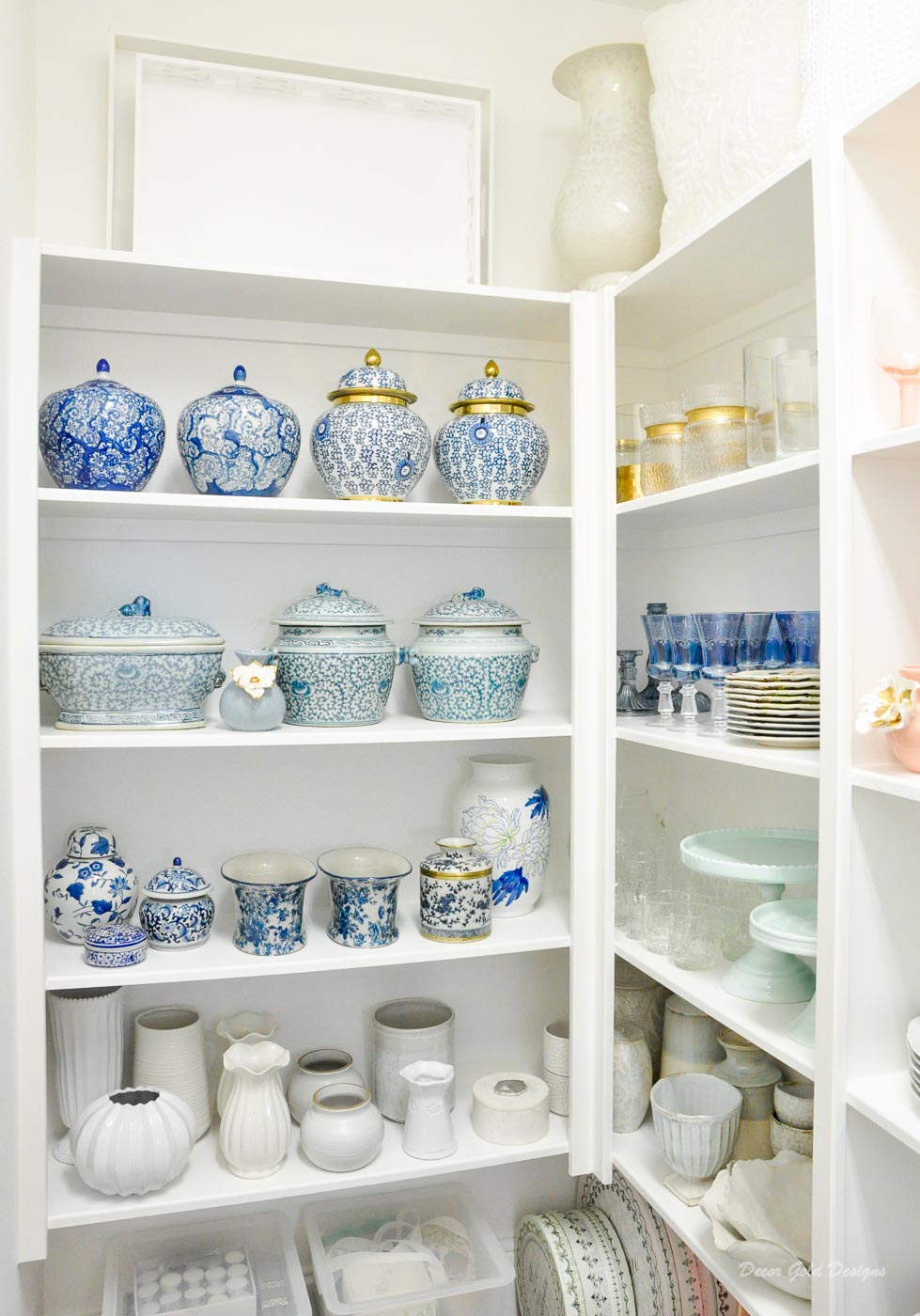 Connect with us here & never miss a post!
Click on the Image to Subscribe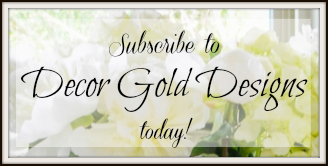 SOCIAL
Instagram | Pinterest | Facebook
Follow me on the LIKEtoKNOW.it app!