There is nothing I love more than designing a new space. My most recent project was an update for our home office and I am thrilled to be able to share it with you today! (I hope you don't mind pressing pause on all things Christmas for just a few moments).
This project was undoubtably a labor of love. It was the first room I have ever designed just for me. Naturally, I wanted it to reflect my personal style and taste. I also wanted it to be comfortable and a place where I could stay focused on my work.
Before getting started, I created a design and planned it out. I find planning to be a crucial step in the design process. If you'd like, you can find my plans for this space here. There is a before picture in the post as well.
Without further ado…… welcome to my home office update reveal!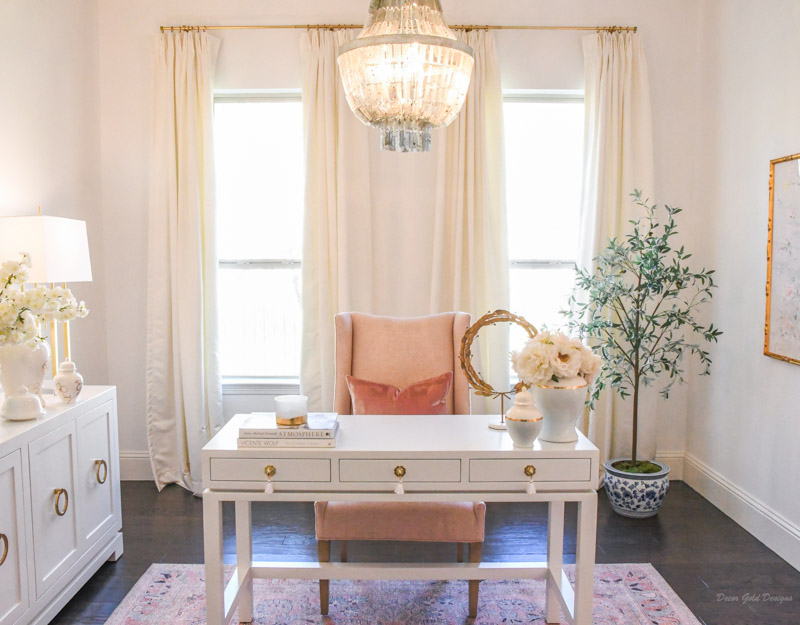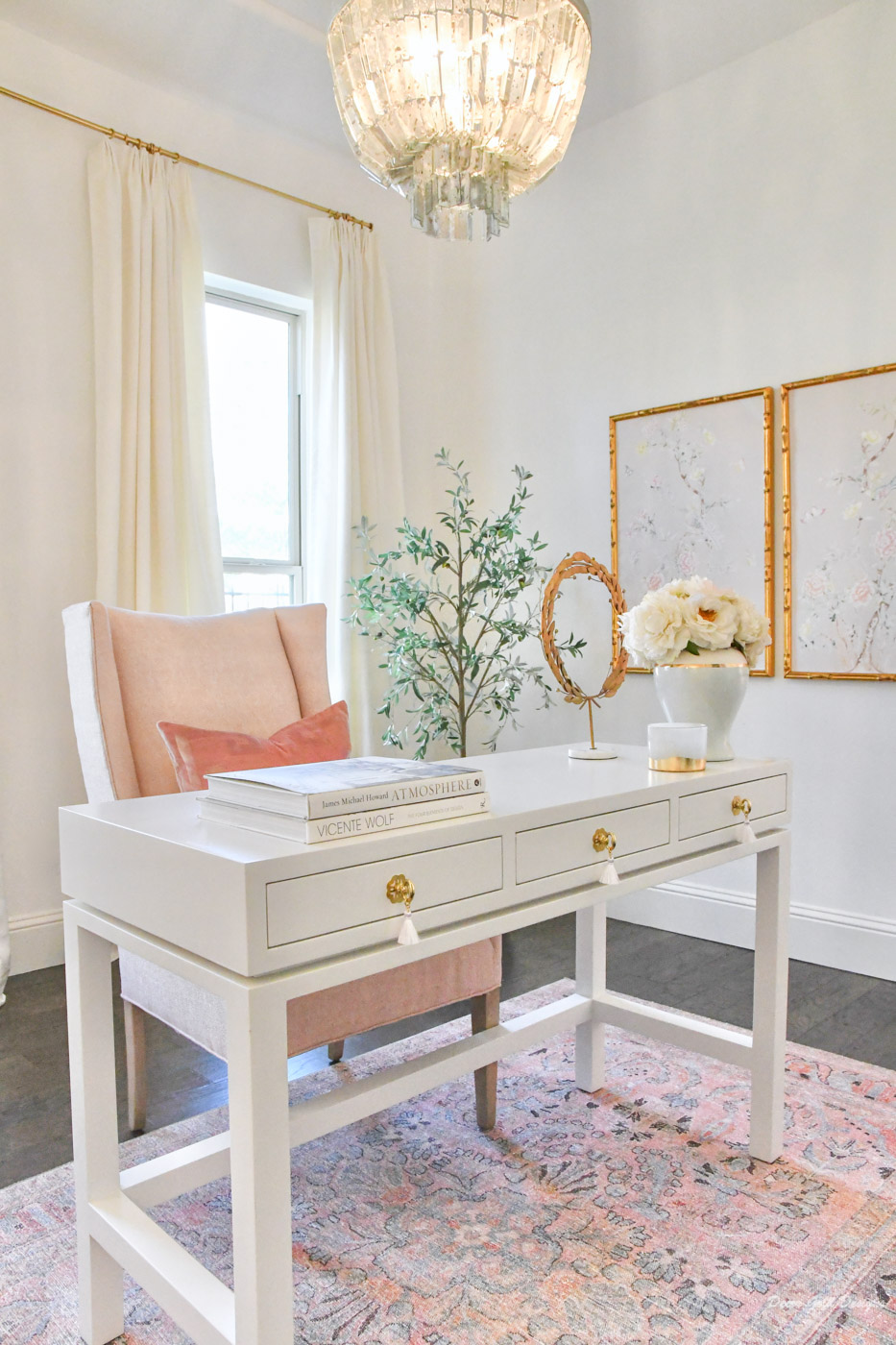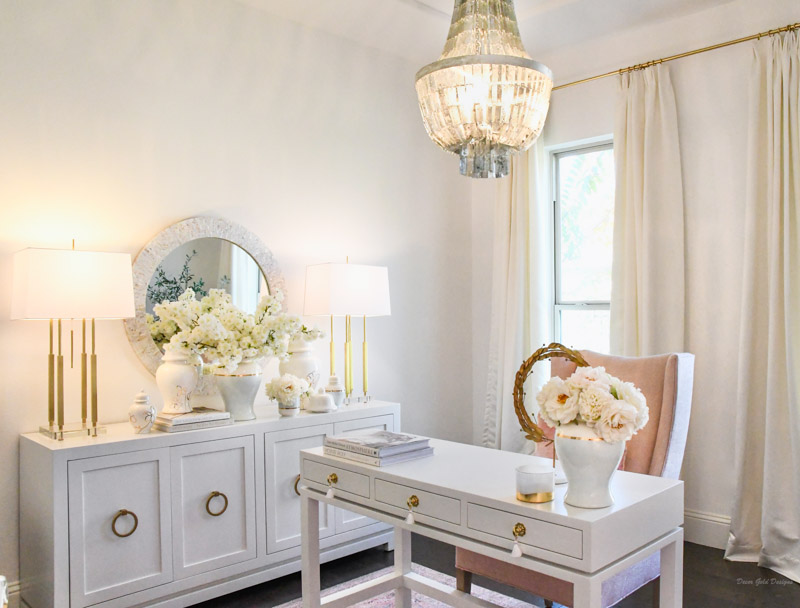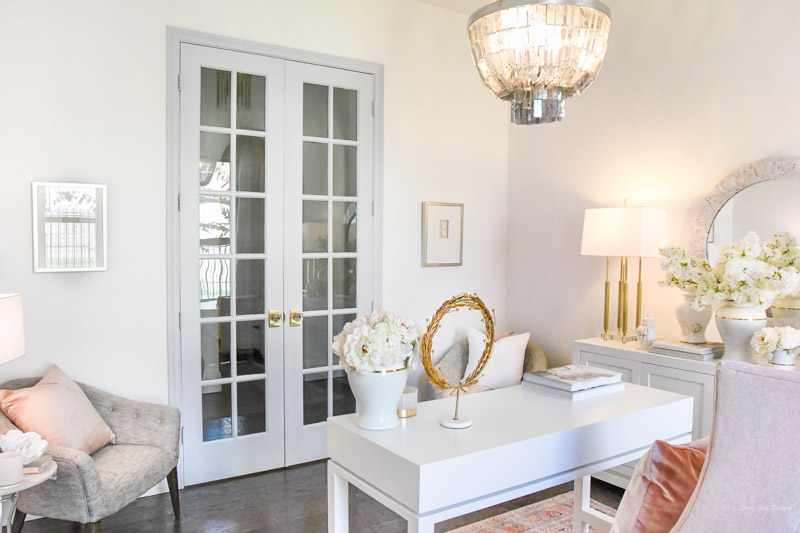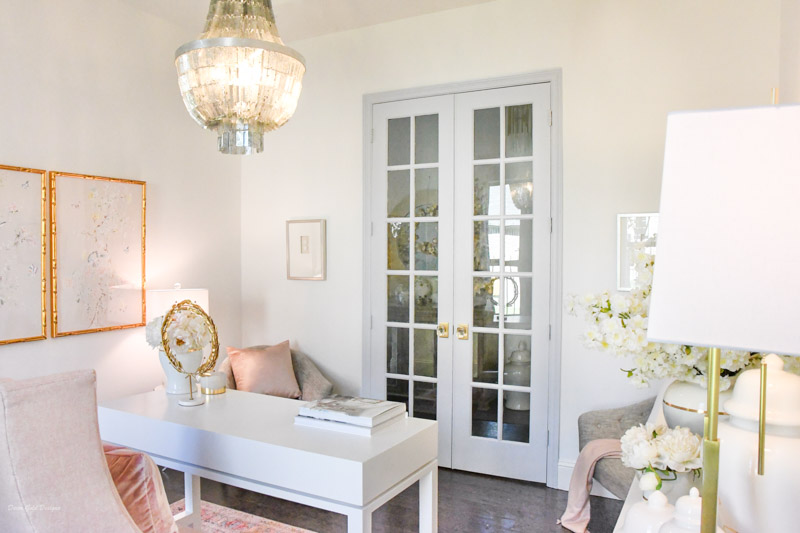 The Furnishings
A beautiful desk by Lo Home is the focal point and, of course, the work station in my new office. This bold white desk stands out and it draws your eyes into the space. The floral hardware in brass creates a nice contrast. The hardware is adorned with white tassels.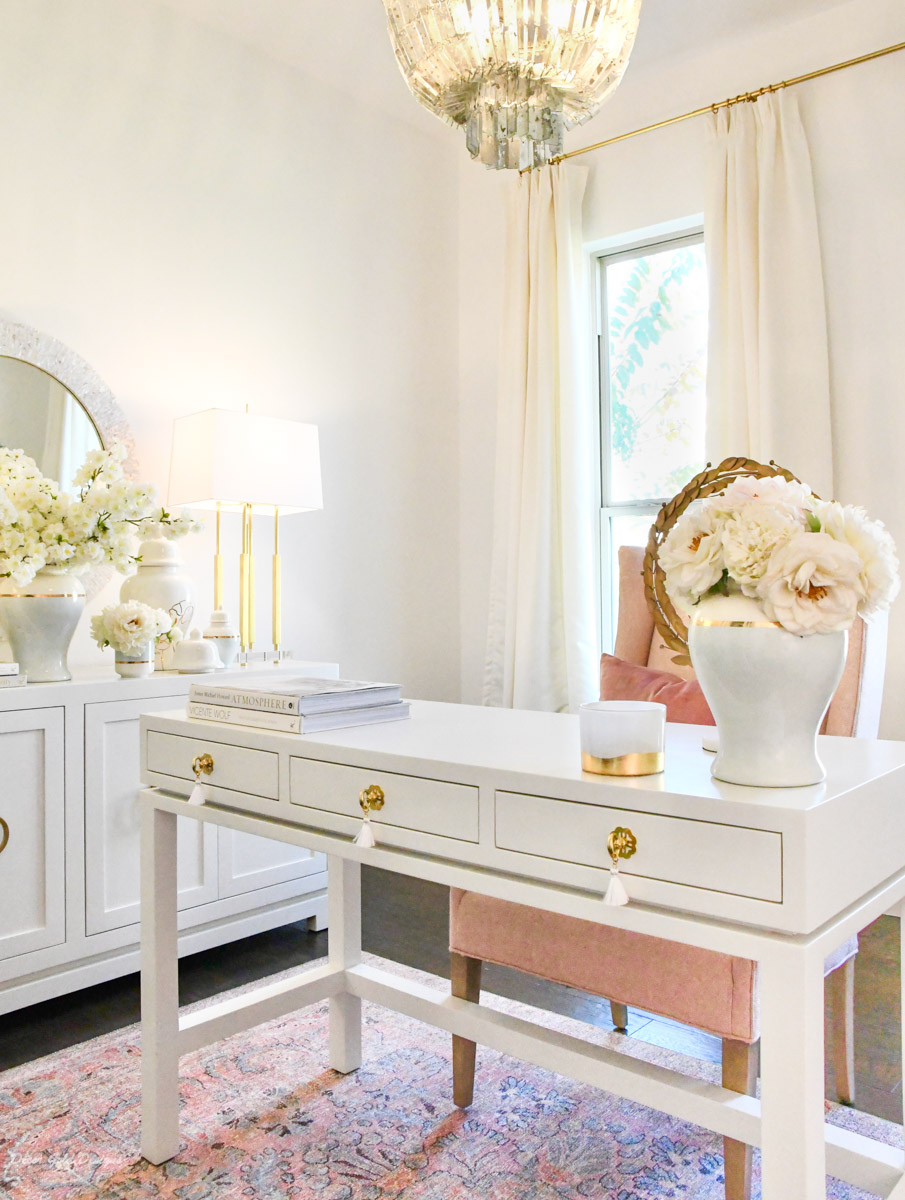 Another new piece, this versatile storage cabinet is so pretty and functional. It offers loads of storage and works perfectly in this glam office design. The brass ring hardware adds warmth and personality. Don't you just love it?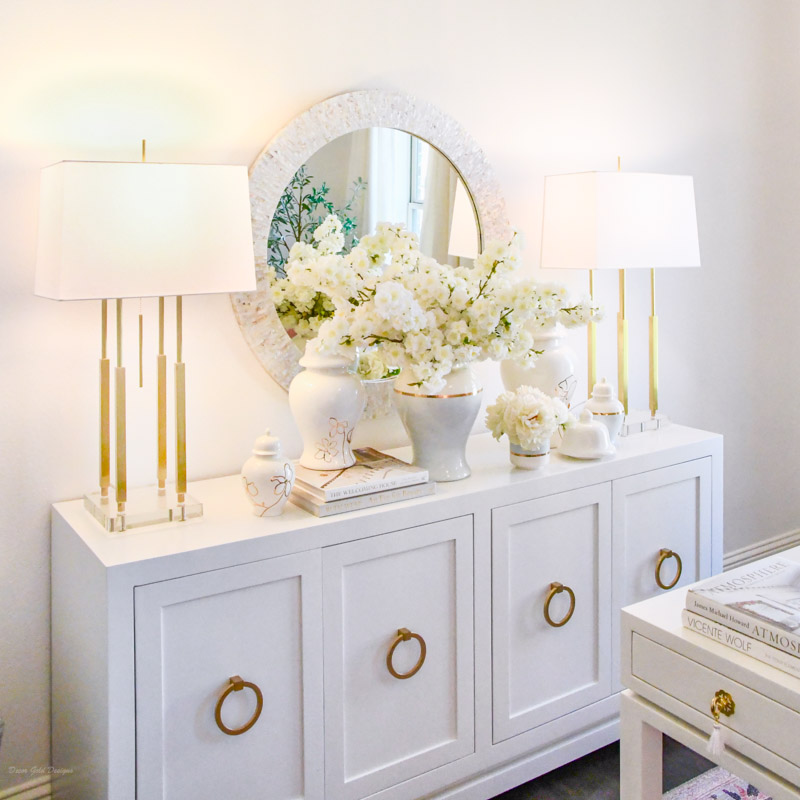 Both pieces are Lo Home by Lauren Haskel Designs exclusives and were designed by Lauren Haskell. Lauren's designs are sophisticated, timeless, and simply exquisite. In addition to being a talented designer, Lauren is the sweetest person and she provides excellent customer service. I absolutely love everything she creates. Her designs are collectables and I know you will love everything available through her online store!
Back to the pieces I selected……. the finish on both of them is satin pure white. Lo Home furnishings can be customized with a finish in any Sherwin-Williams paint color. They can even be ordered in a lacquer finish or with a custom stained finish.
The Rug
As soon as I saw this cheerful pink rug, I knew it would look fabulous in my home office. Even more beautiful in person, it adds so much to the space.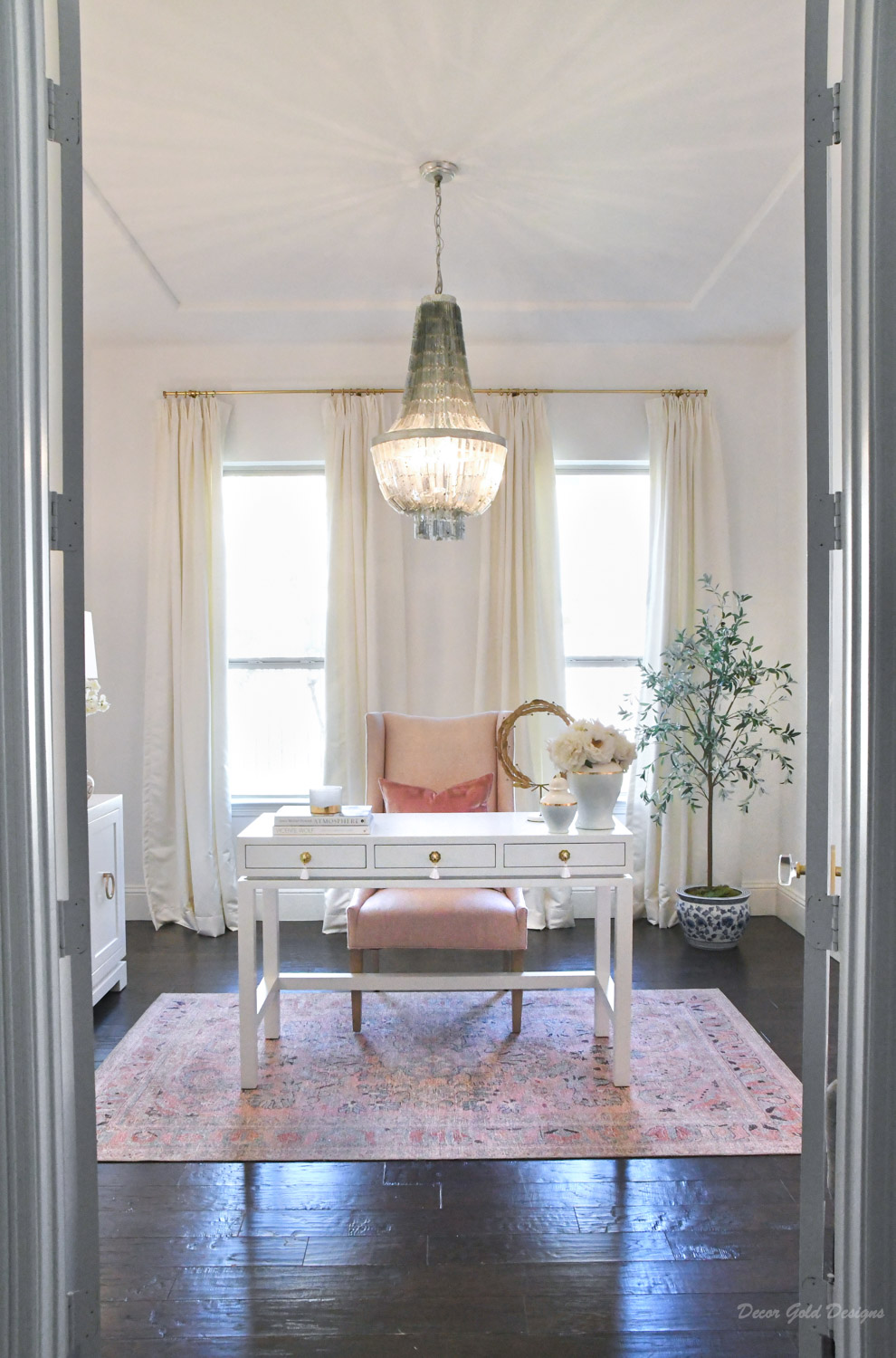 The Draperies
Natural light was a must on my list for my home office update. This space is extraordinarily bright, which I love. For beauty and privacy though, I added four Spiffy Spools custom window panels . The panels are well-priced and look great.
The Art
I selected three chinoiserie panels with neutral backgrounds and soft pastel designs. Another exclusive by Lo Home (in collaboration with Tashi Tsering). So gorgeous! They are exactly what my wall needed.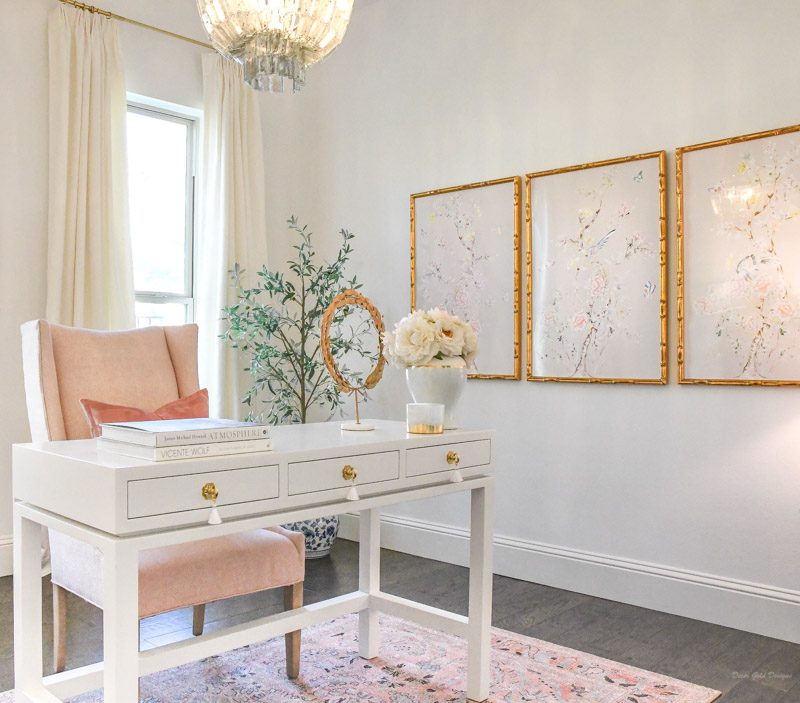 The Accessories
For accessories, I chose gorgeous ginger jars and vases by Lo Home. They coordinate perfectly with each other and with the space. Styling them has been so much fun! They honestly look AMAZING in every single room in my home, but they look especially wonderful in my home office and I adore them on my new cabinet so very much!
Each ginger jar is custom made, hand-poured, hand-painted by a Lo Home artist. The quality is very high and the designs are incredibly beautiful. (Lo Home's holiday pieces will take your breath away)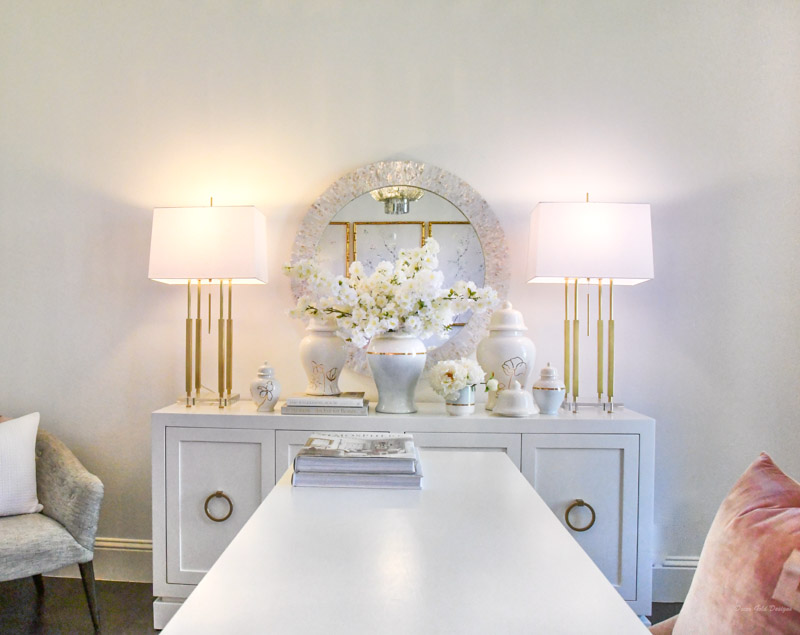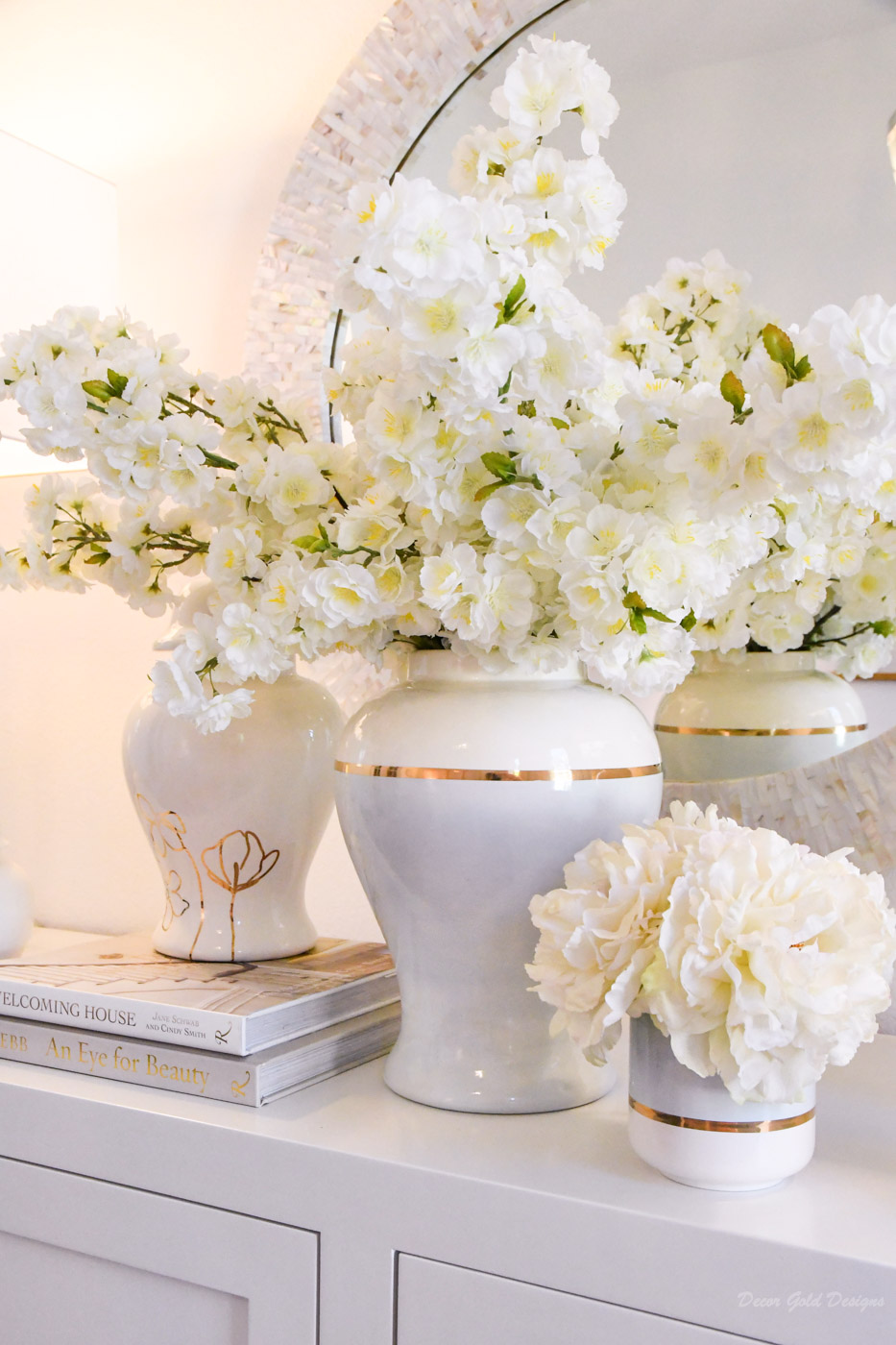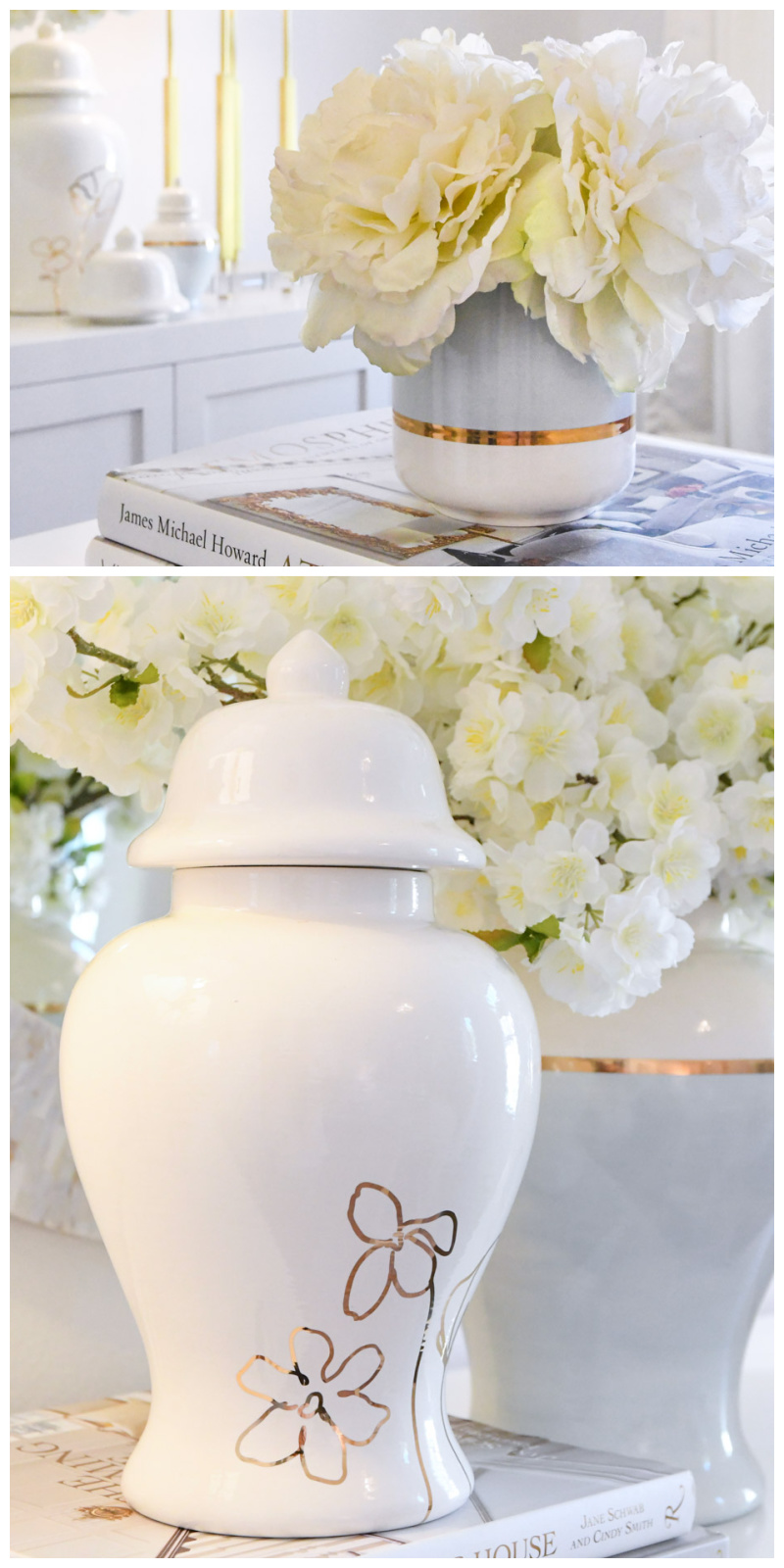 The most luxurious pillow in rose-colored velvet adds such a pretty layer to my chair. The actual color is called "cherry blossom", but this stunning greek key pillow also comes in a soft blue called "hydrangea" which is equally gorgeous.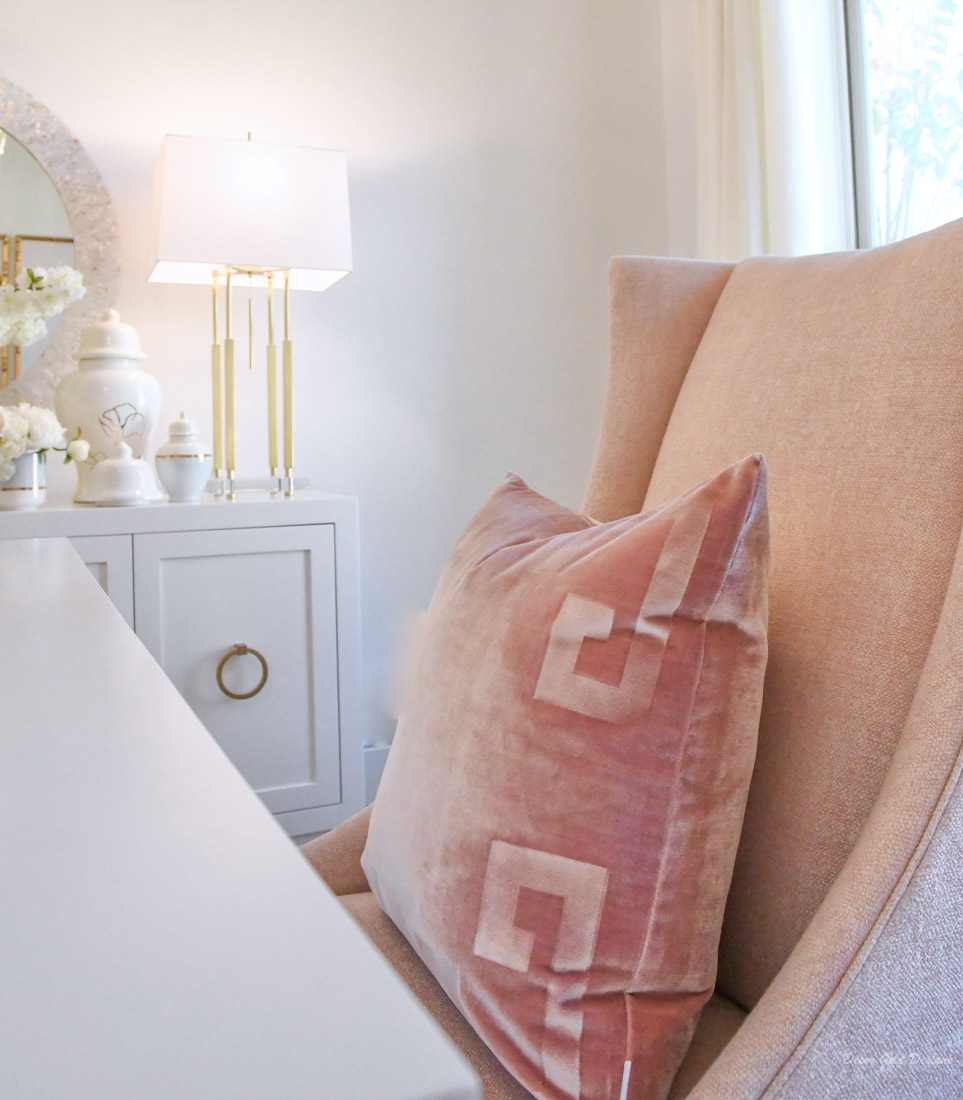 Hamilton Desk | Hayes Large Cabinet | Rug | Chinoiserie Art 1 | Chinoiserie Art 2 | Chinoiserie Art 3
Floral Ginger Jar Set of 3 | Color Block Ginger Jar Set of 3 | Vase | Pillow | Drapery Panels



Connect with us here & never miss a post!
Click on the Image to Subscribe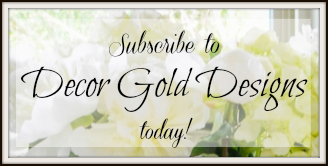 SOCIAL
Instagram | Pinterest | Facebook
Follow me on the LIKEtoKNOW.it app!
Just one last peek back into the space through the french doors. I think this view may be my favorite. And thank you so much for visiting! For more newly updated spaces, decorating tips, and much more, be sure to subscribe to our newsletter!!