There are many things about fall that are wonderful. For me, the pumpkin is pretty high on that list.
Of course, I enjoy all of the delicious pumpkin desserts and I know my family looks forward to pumpkin spice lattes.
Most of all, styling them is what I look forward to the most.
Therefore, today I am sharing my 5 favorite pumpkin styling ideas.
*This post contains affiliate links

First, I added pumpkins to a bed of eucalyptus and flowers for a whimsical table. I chose to include unexpected pops of pink. Don't be afraid to use colors that are not traditional fall colors. Additionally, more fall decorating tips can be found HERE.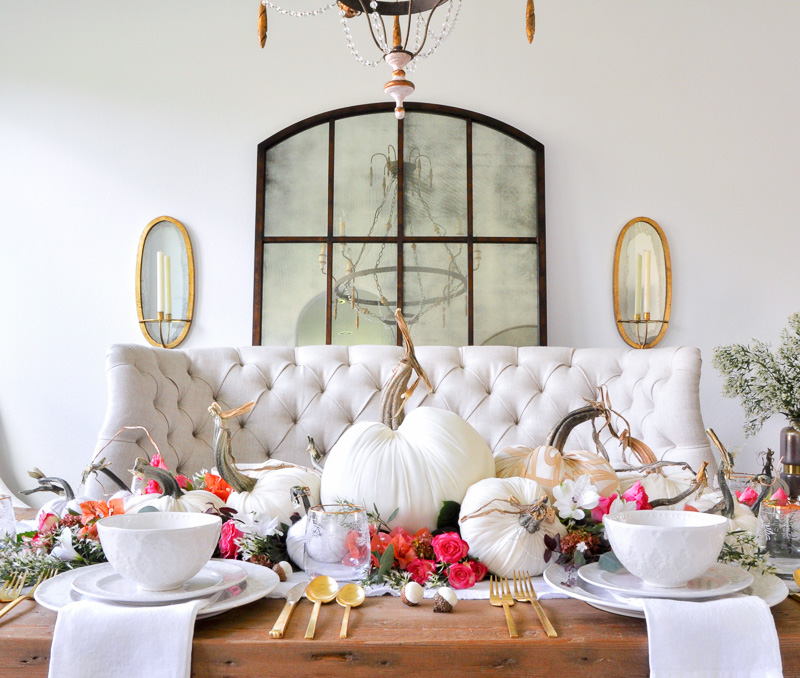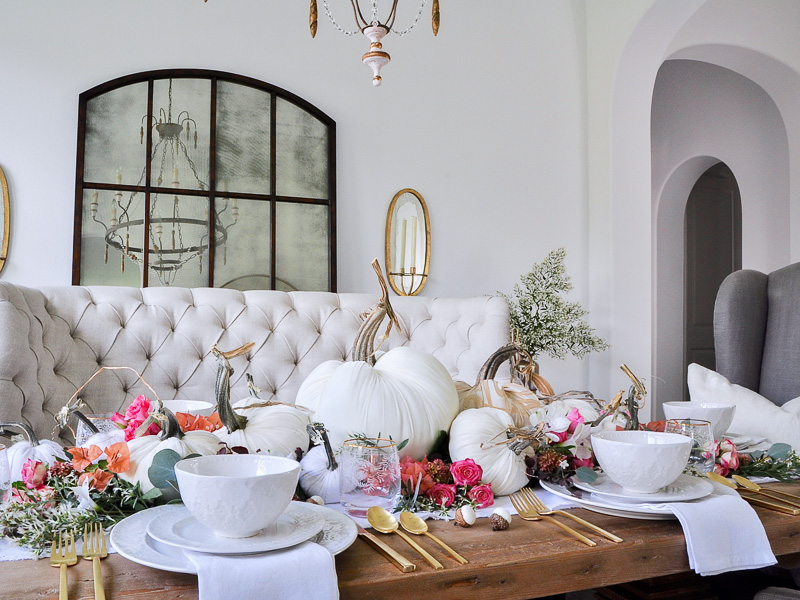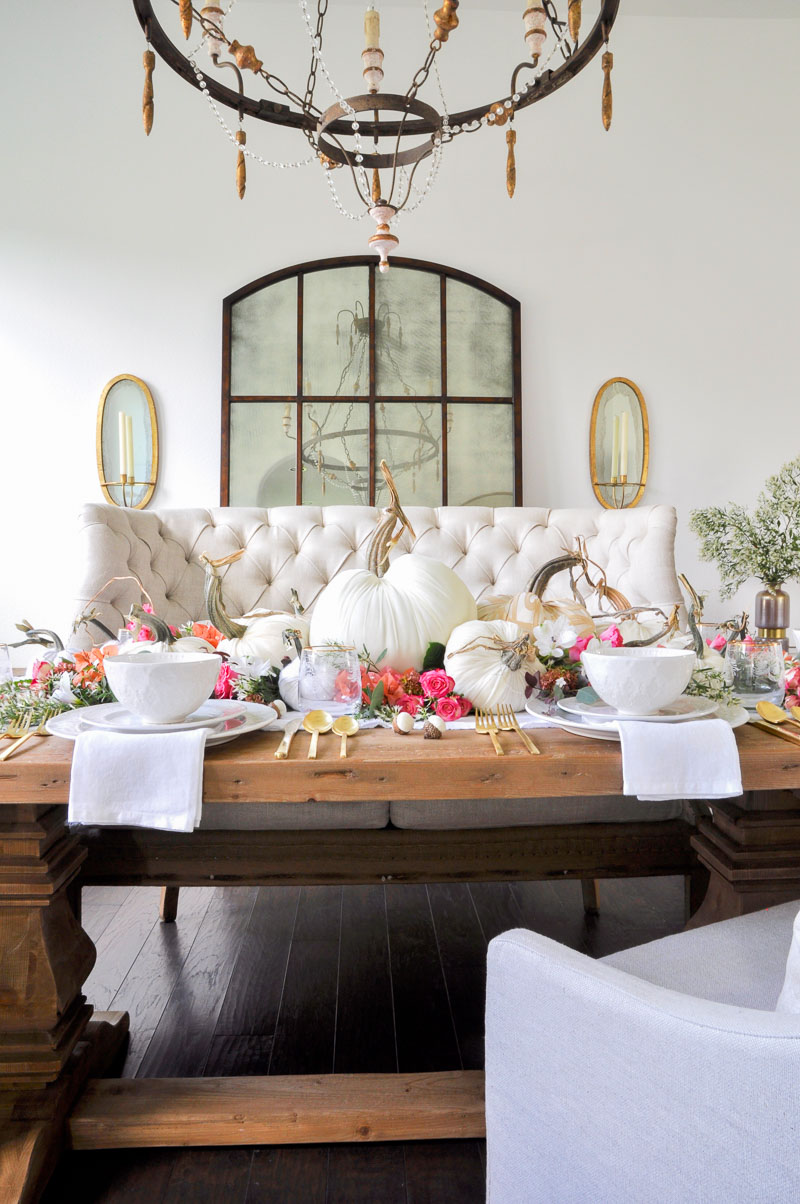 Here, I used a combination of velvet and cashmere pumpkins along with a specialty patterned beauty, all by the talented Daria from Hotskwash.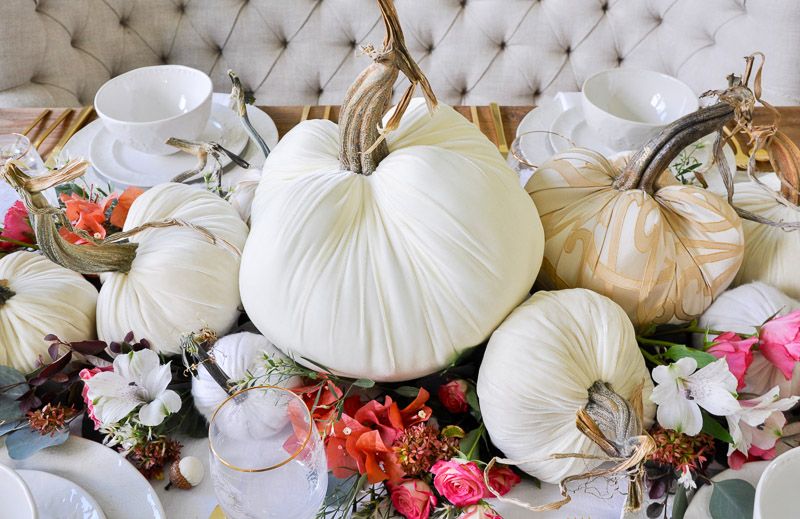 In the next centerpiece, the flowers are elevated in a pedestal urn. The pumpkins, a few votives, and the candlesticks provide a slightly more rustic and romantic look.
You can see more of my Arte Italica dinnerware and Hotskwash velvet pumpkins HERE. I find both to be incredibly unique and beautiful.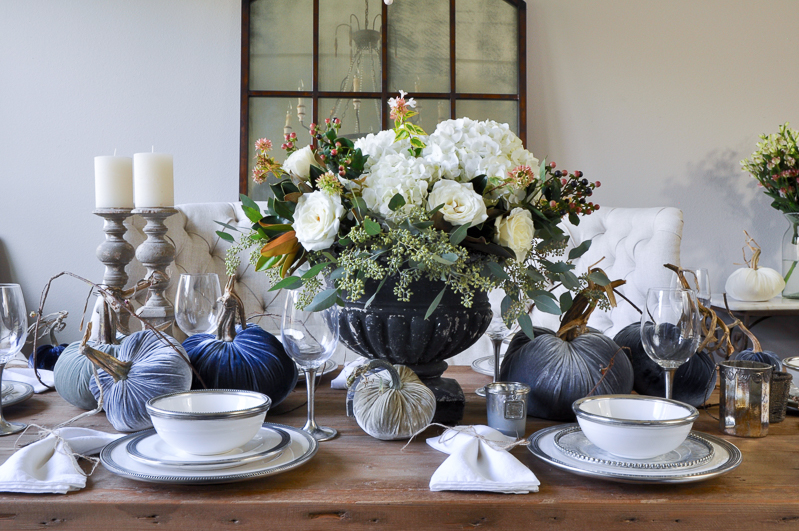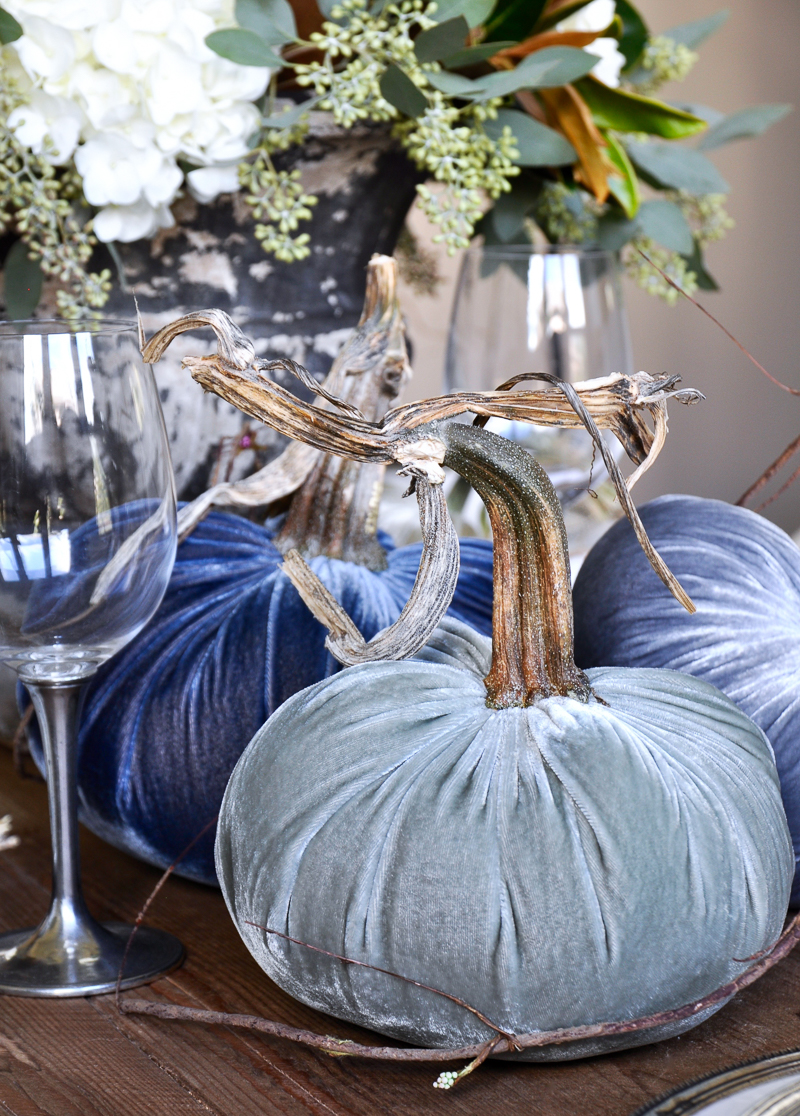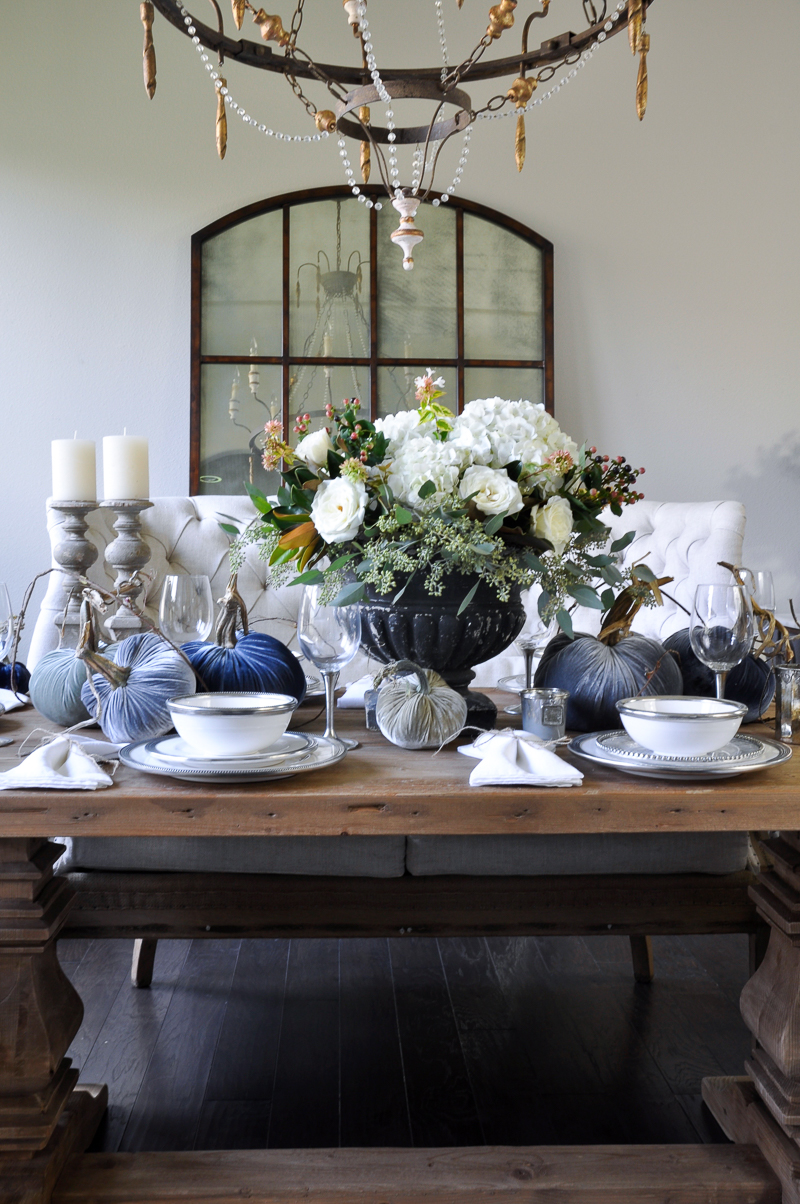 Next, the cake stands were stacked and fall foliage and berries were placed between them.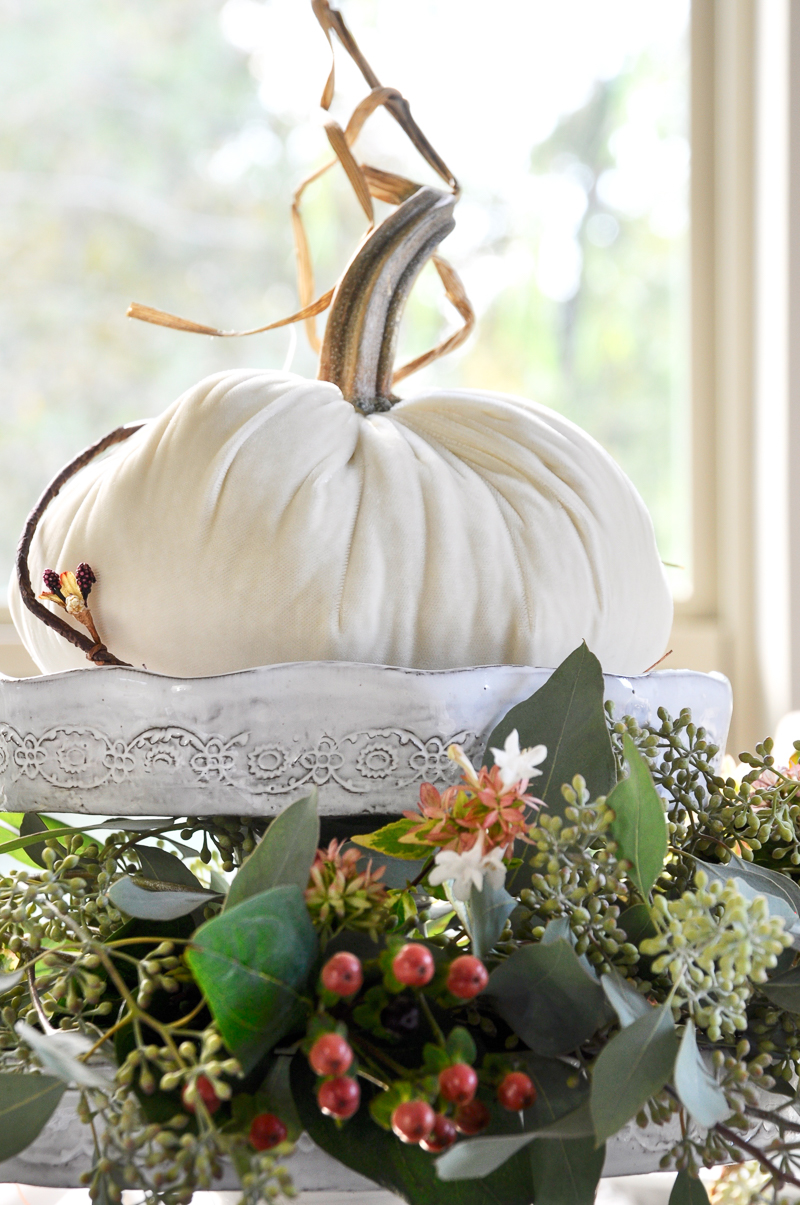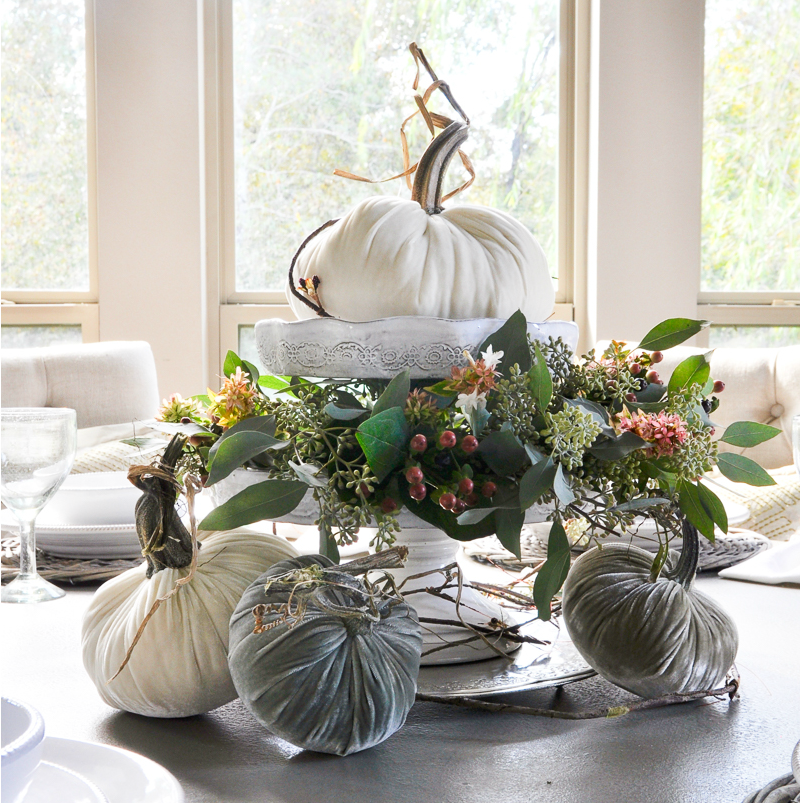 Decorative trays help define vignettes and they are the perfect spot to include a single pumpkin.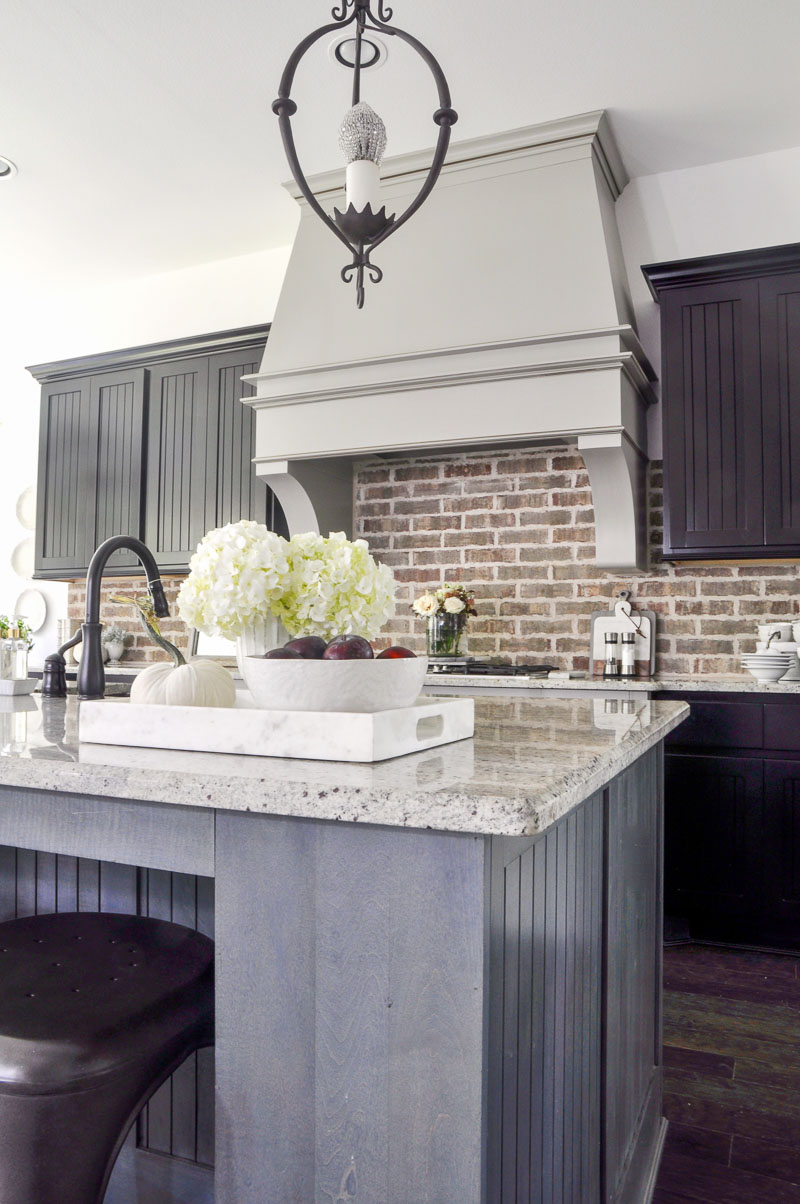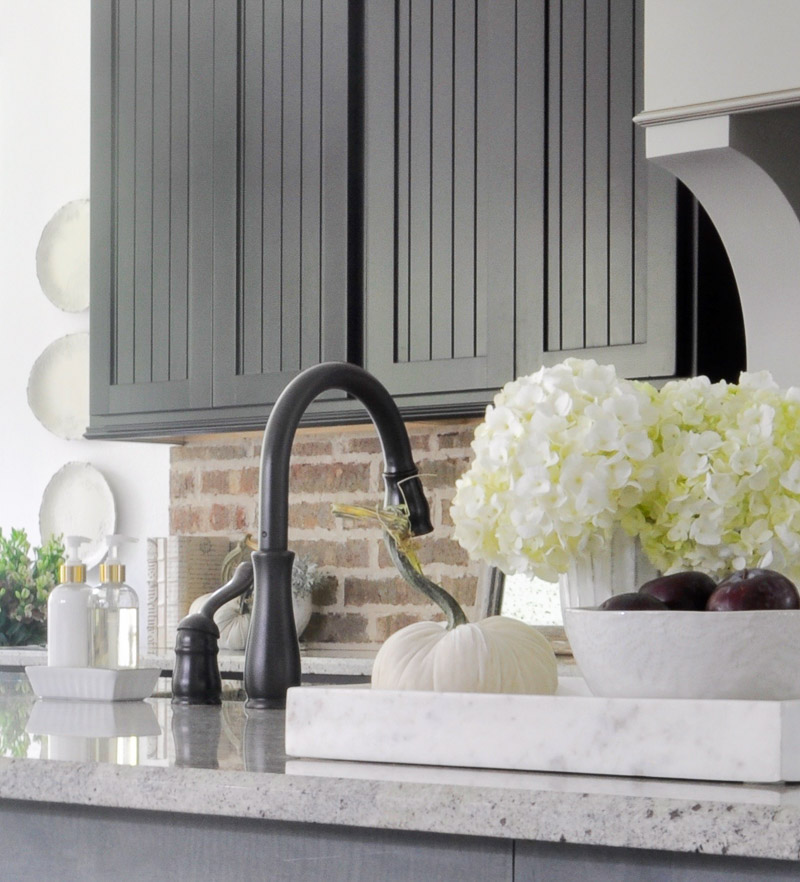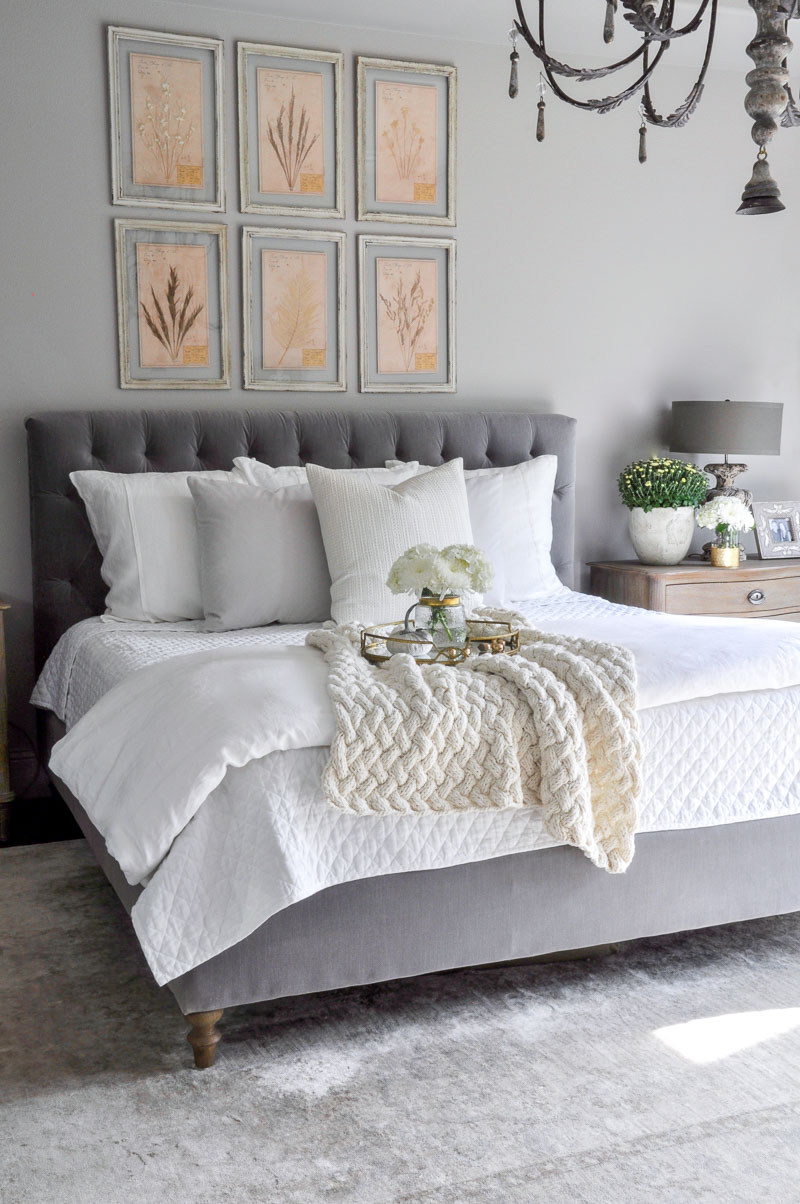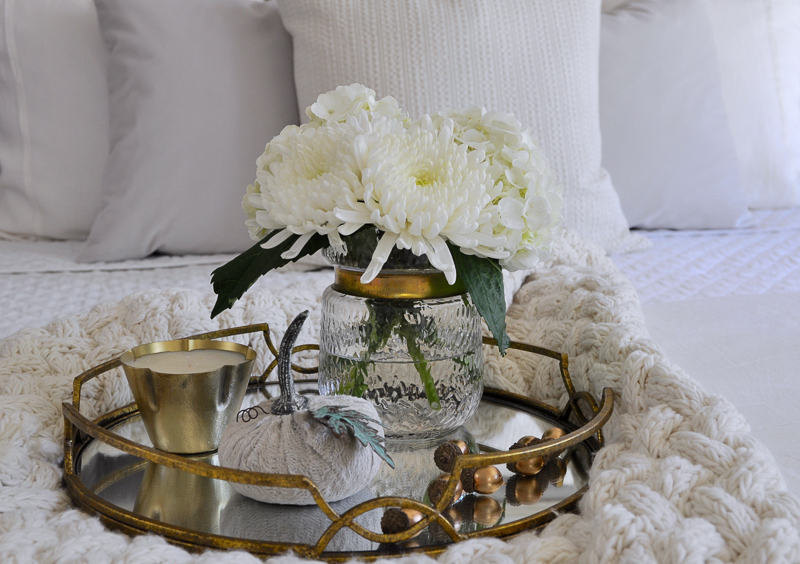 Another place to decorate is your console table. Personally, this is one of my favorite displays I've done to date! It was so easy. To get the look, simply pile up the pumpkins. Again, I chose Hotskwash pumpkins. Also, I used some silver greenery that I clipped from my yard to fill the spaces between the pumpkins. Additionally, I included a vase of hydrangeas in the center. Much the same, a large pumpkin in the center would look great as well.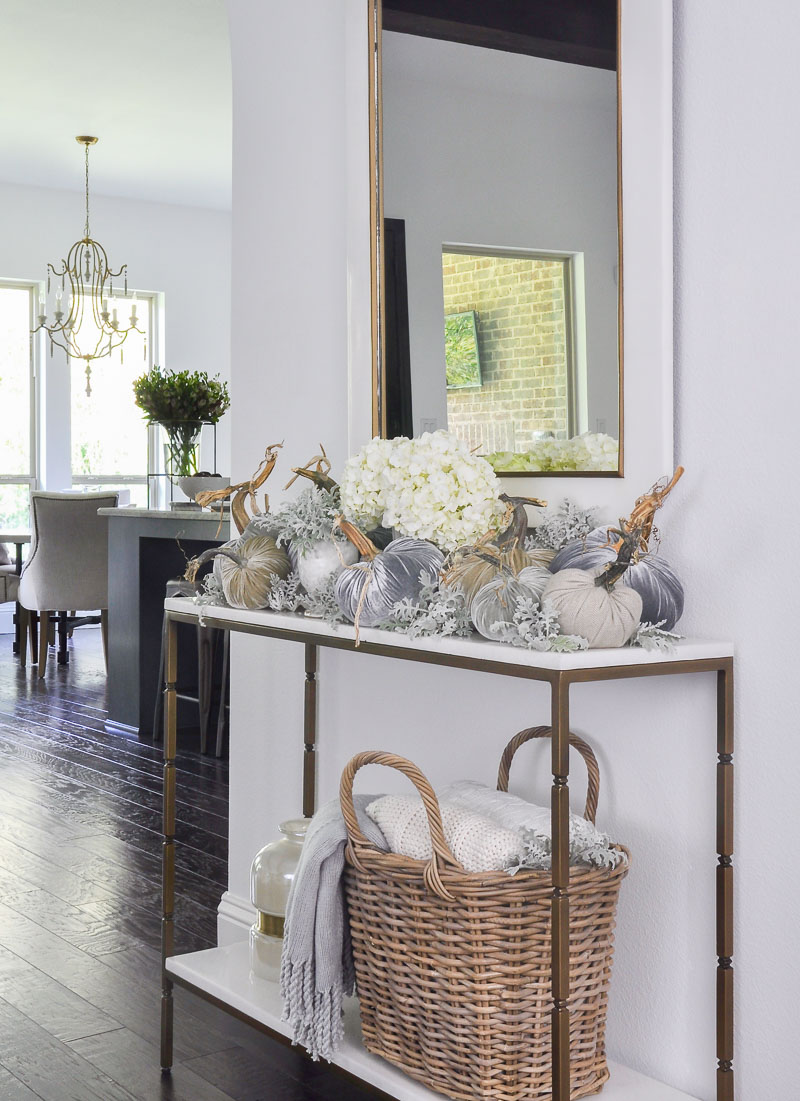 Finally, sometimes less is more.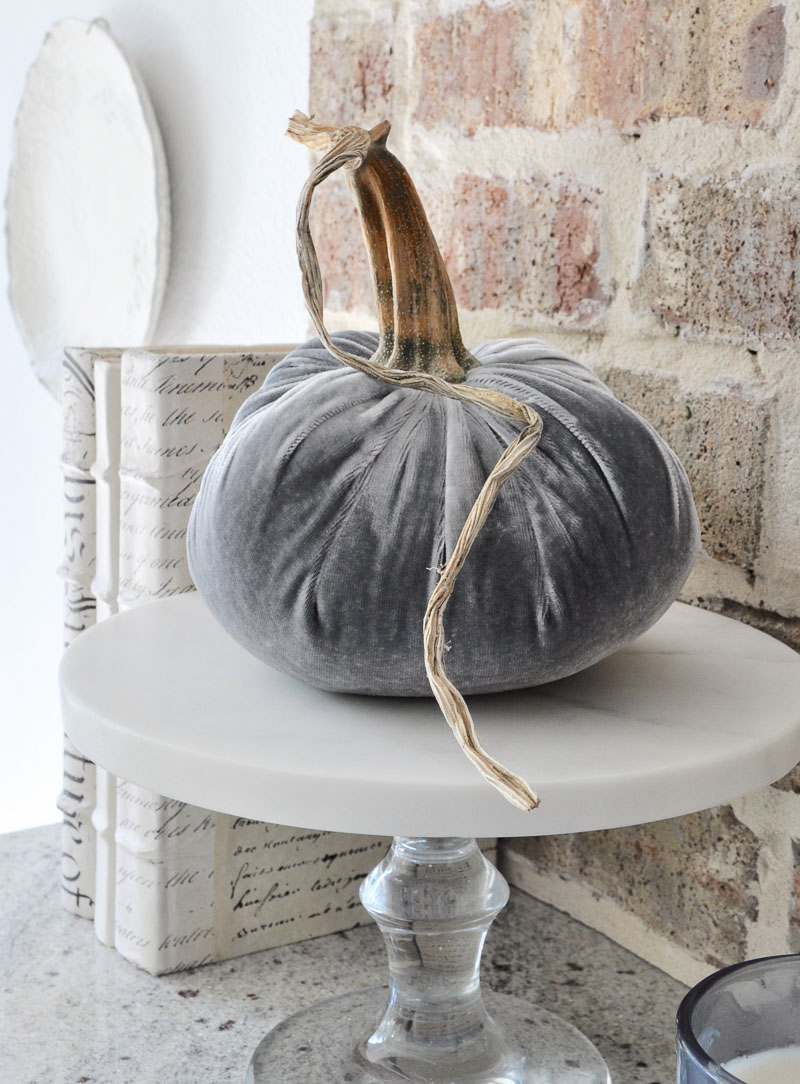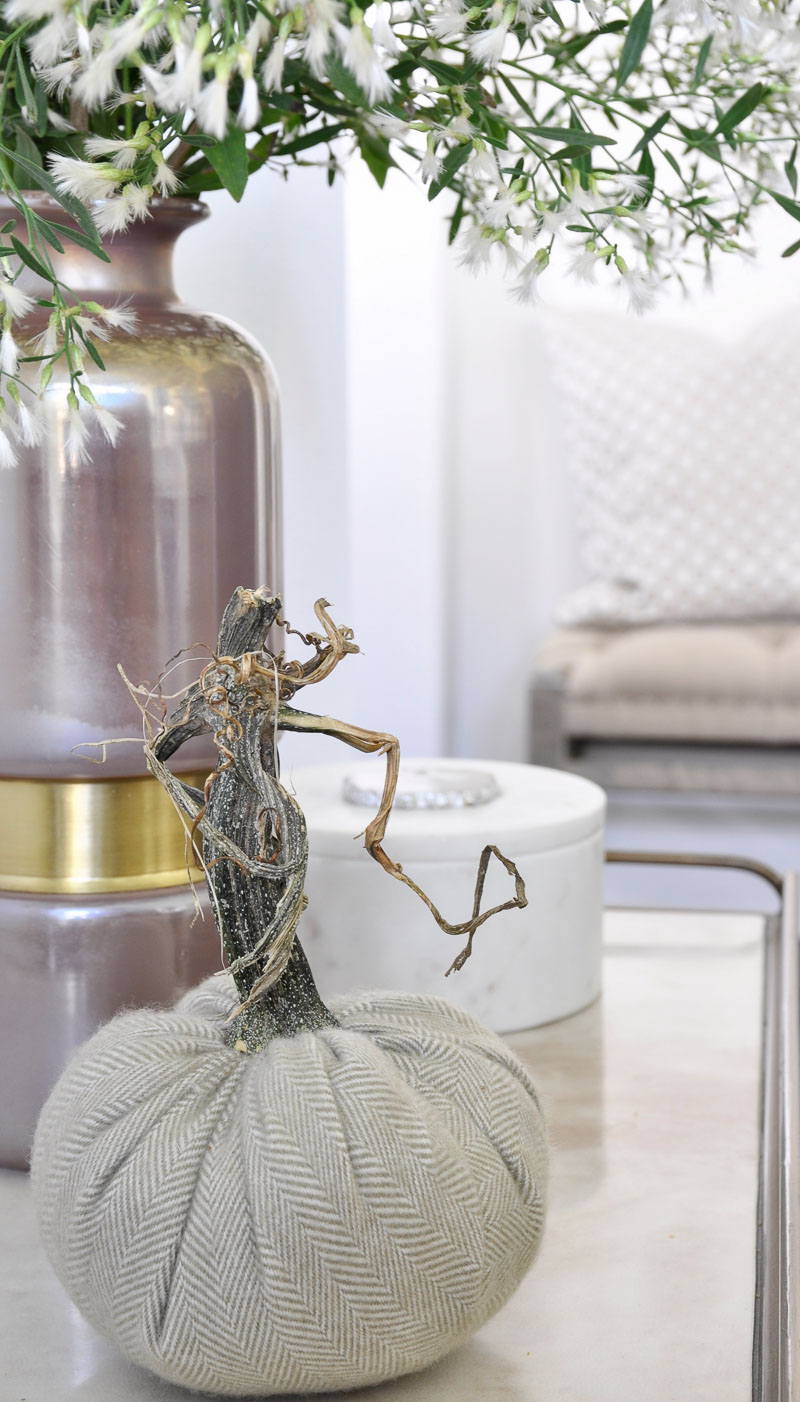 I hope you found some inspirational ideas today!
Stay connected…..
Click on the Image to Subscribe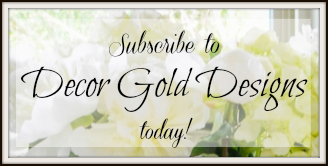 SOCIAL