Welcome to my Christmas Nights Home Tour!
I must admit, a home lit up with Christmas lights is one of my favorite things. The soft glow of Christmas trees, glimmering candles, and the beauty of normal home lights dimmed are all so peaceful and relaxing.
Holiday lights are pure joy for us and I wanted to bring some of that magic here to share with you.
Some of my talented friends are sharing their homes all decked out with holidays lights too. I was thrilled to be invited to join them and I want to thank our sweet hosts, Kristen from Ella Claire and Courtney from French Country Cottage. You can find links to all of the enchanting homes at the bottom of my post!
*This post contains affiliate links. You can read our full disclosure here.
Living Room
Dusk in December can be incredibly special, so I wanted to capture some of my home just after the winter sun set.
The forest behind our home is our favorite view. Naturally, we included it as the backdrop for our main tree.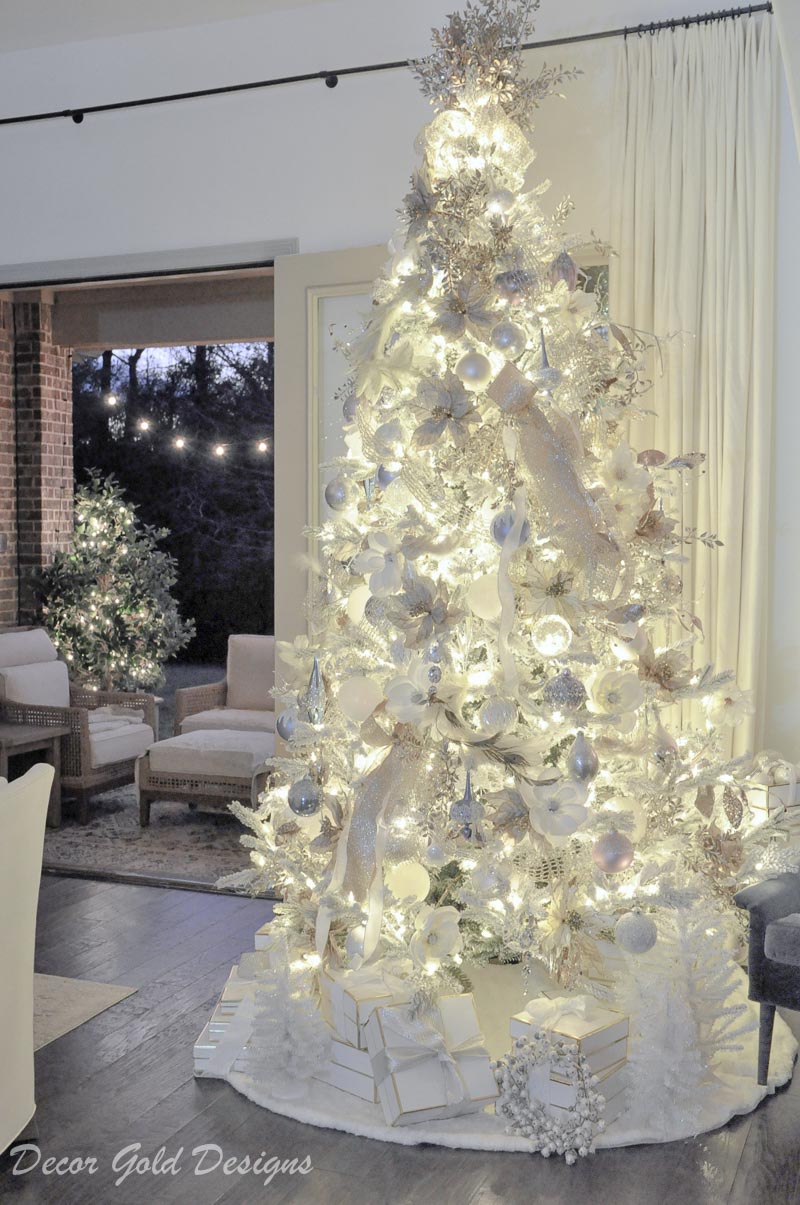 Houston's climate allows for open doors on occasion and this was one of those days.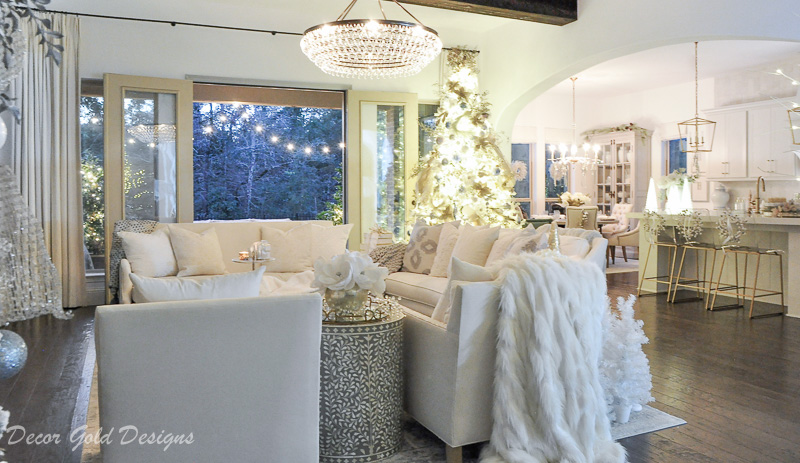 Looking into our living room, the other side feels so cozy surrounded by twinkle lights.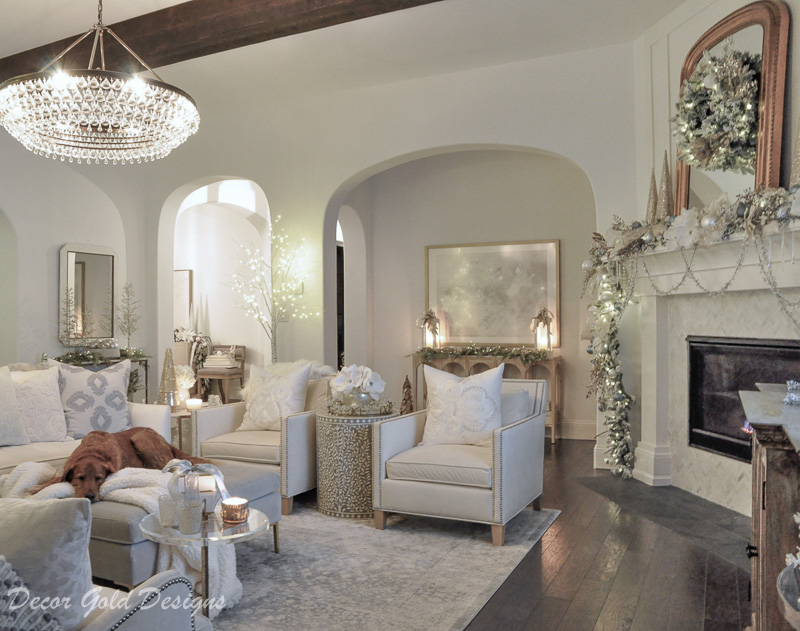 I don't think I have ever taken a picture that better describes our December home life than this one. Most evenings we are just behind Riley on the sofa, ending our day together. For those of you who are wondering, Ava is often on one of our laps.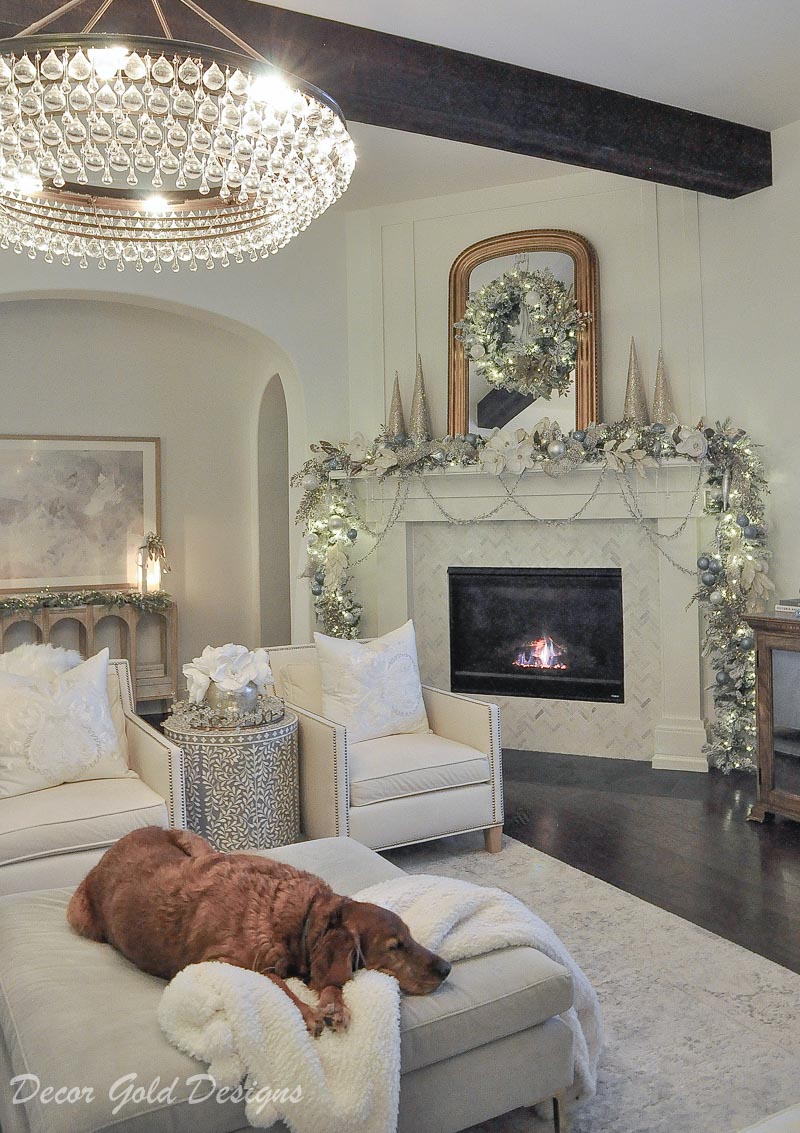 One last look at our tree.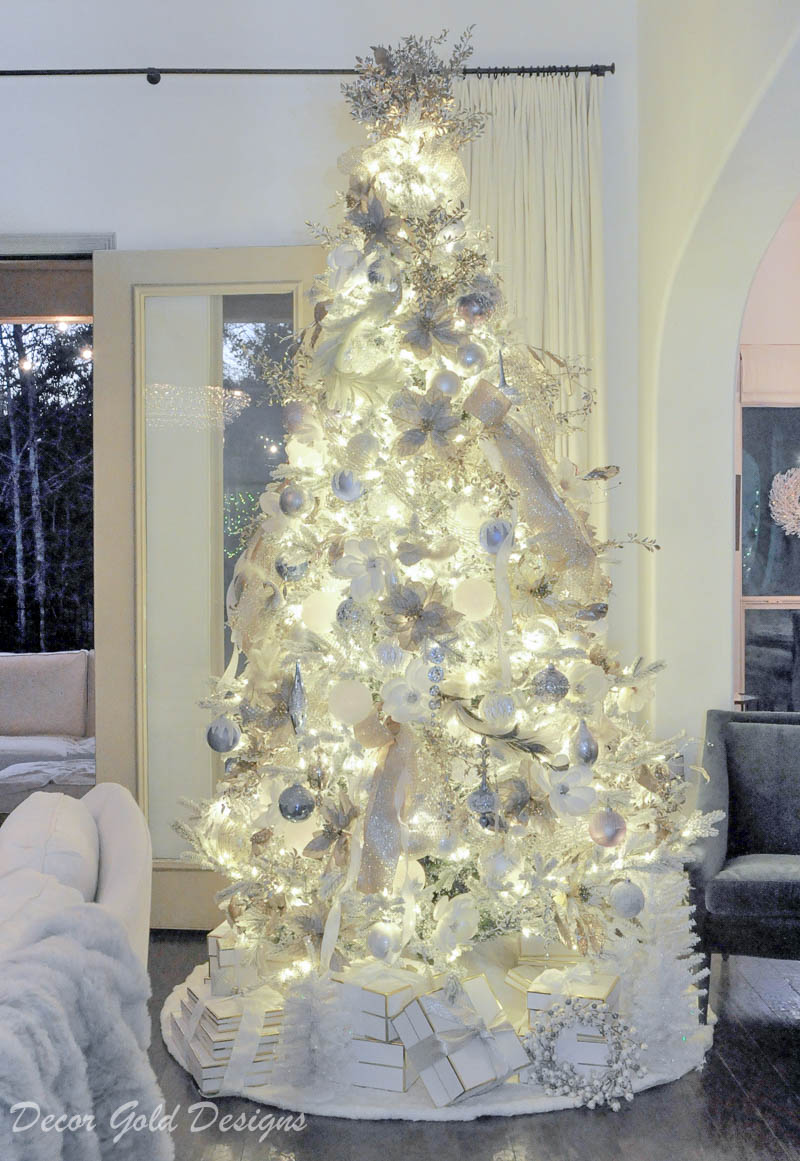 Our CHRISTMAS LIVING ROOM can be found in my SIMPLY CHRISTMAS HOME TOUR!
The ottoman is just a loaner. Check back for our new one coming soon!



Dining Room
Our dining room is brand new and it was exciting to come up with an all new Christmas look for it. A slender tree in the corner makes our room more elegant. (Get step by step tree decorating instructions HERE).
We can hardly wait to have Christmas dinner here in this intimate space.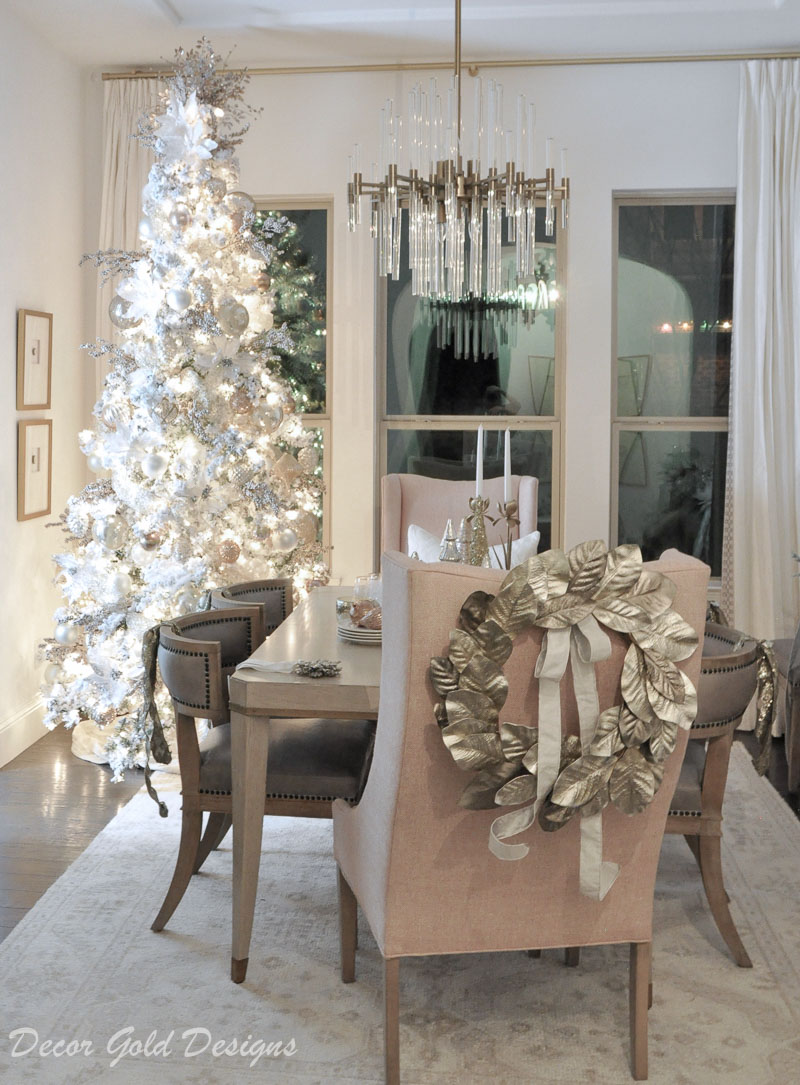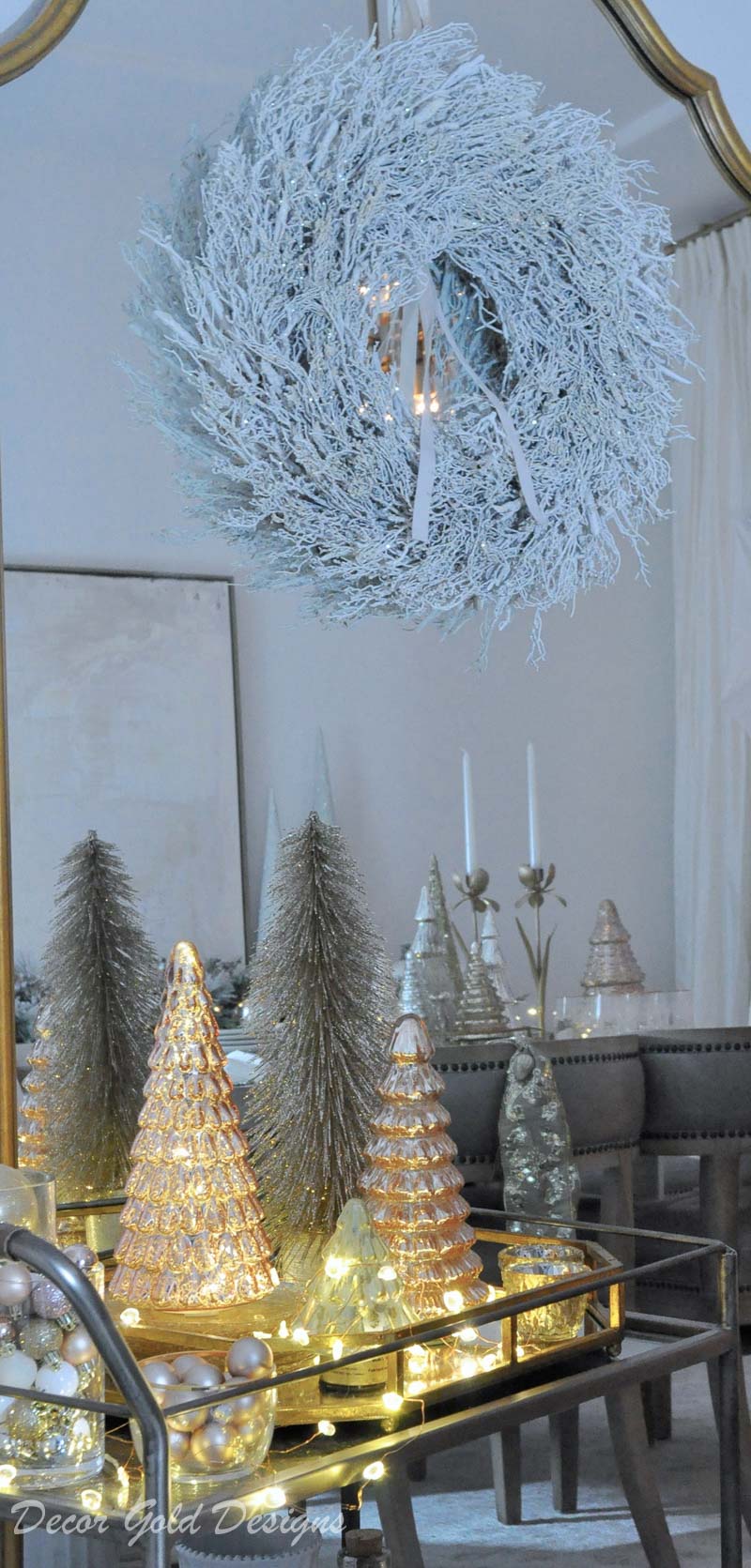 Guest Room
One last space is our guest room. This year it got a new tree. The simple white look, no ornaments needed, made the space festive and dreamy for our guests.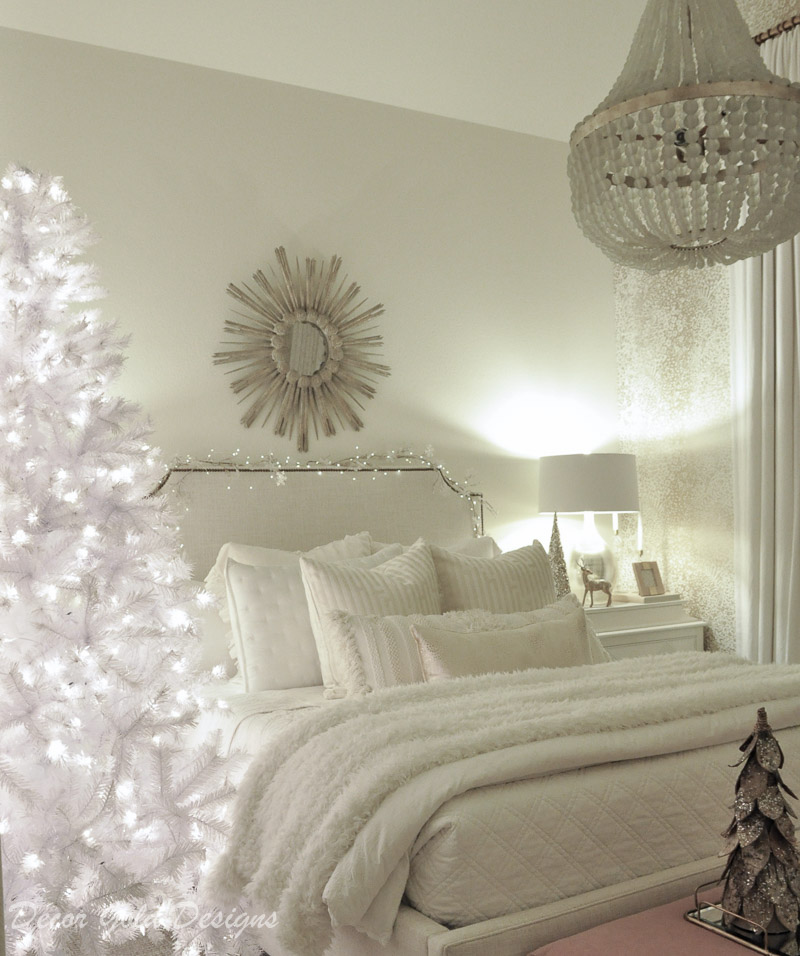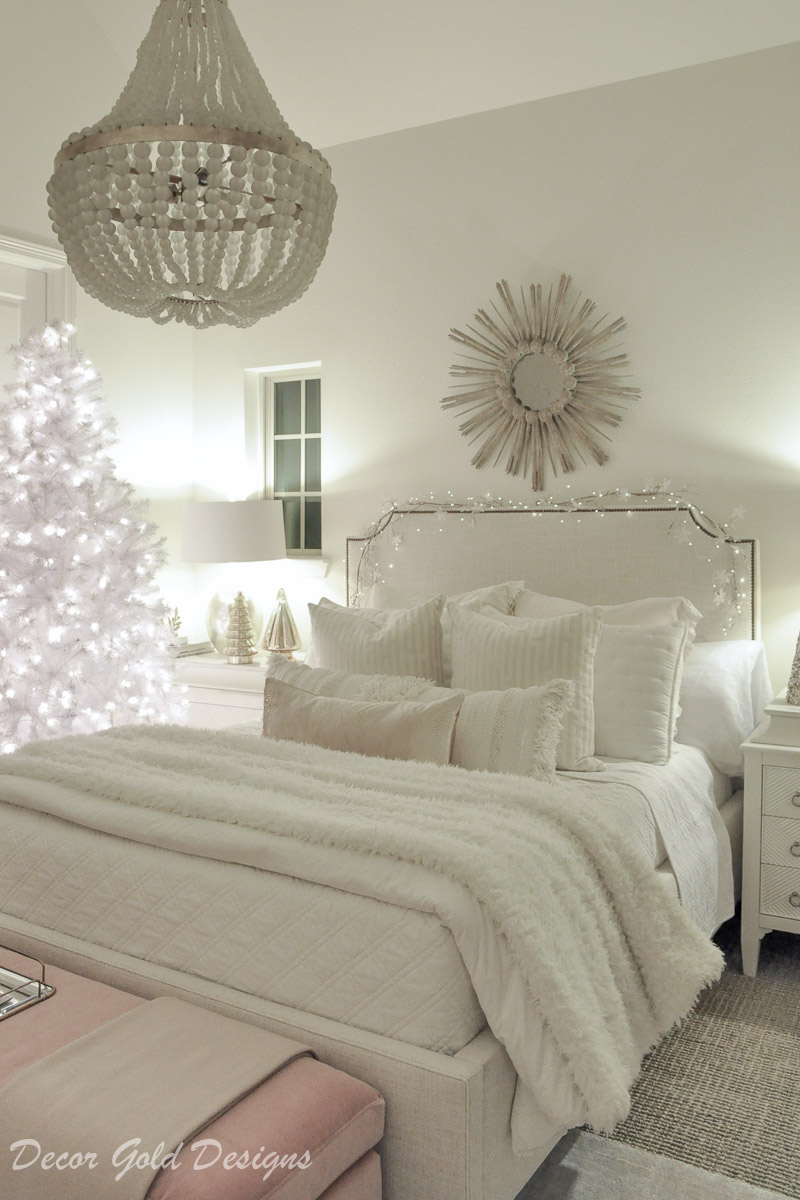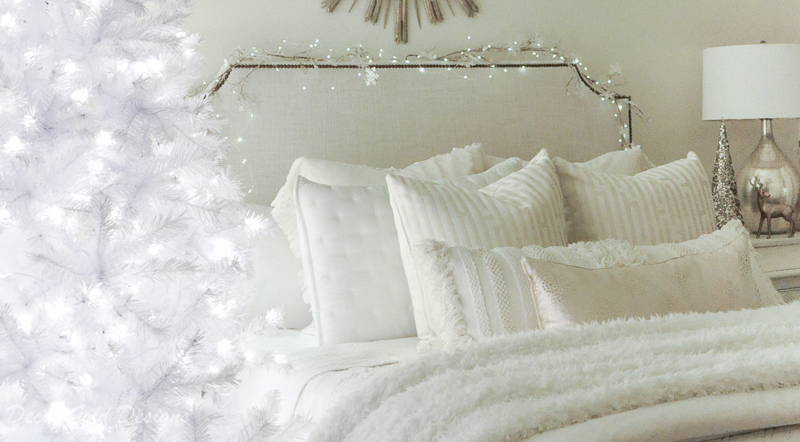 From our master bedroom, this is my view, just before I fall asleep.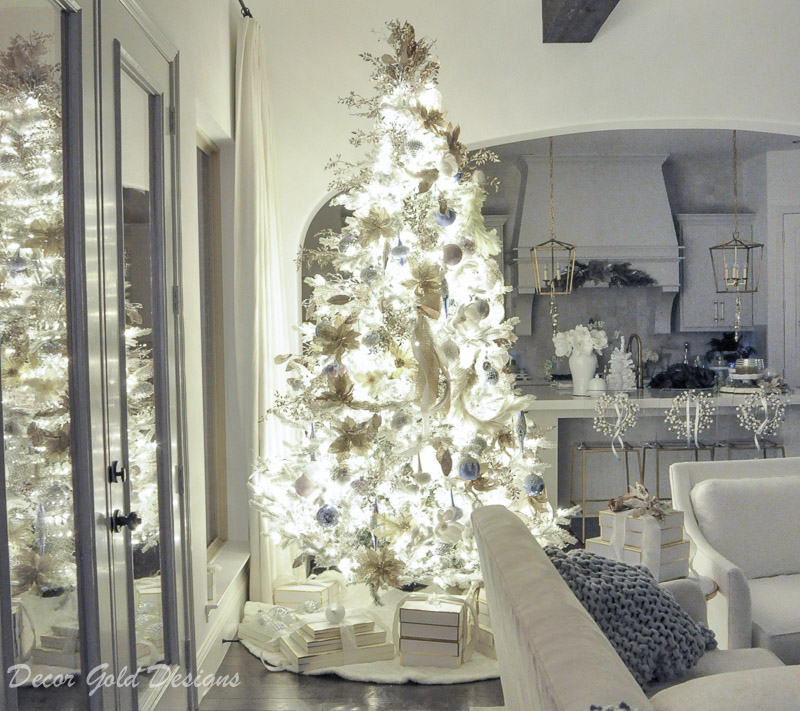 I hope you have something magical in your view tonight!
Thank you for visiting our home. It has been so much fun to bring you my Christmas Nights Tour! Don't miss the nineteen additional Christmas Nights Tours below!!!
I would love for you to stay connected by subscribing to Decor Gold Designs. In 2019, I will be sharing many new decorating tricks and tips, room makeovers, seasonal decorating ideas and much more!
From our family to yours, Merry Christmas!
Tour our Full Home in our SIMPLY CHRISTMAS HOME TOUR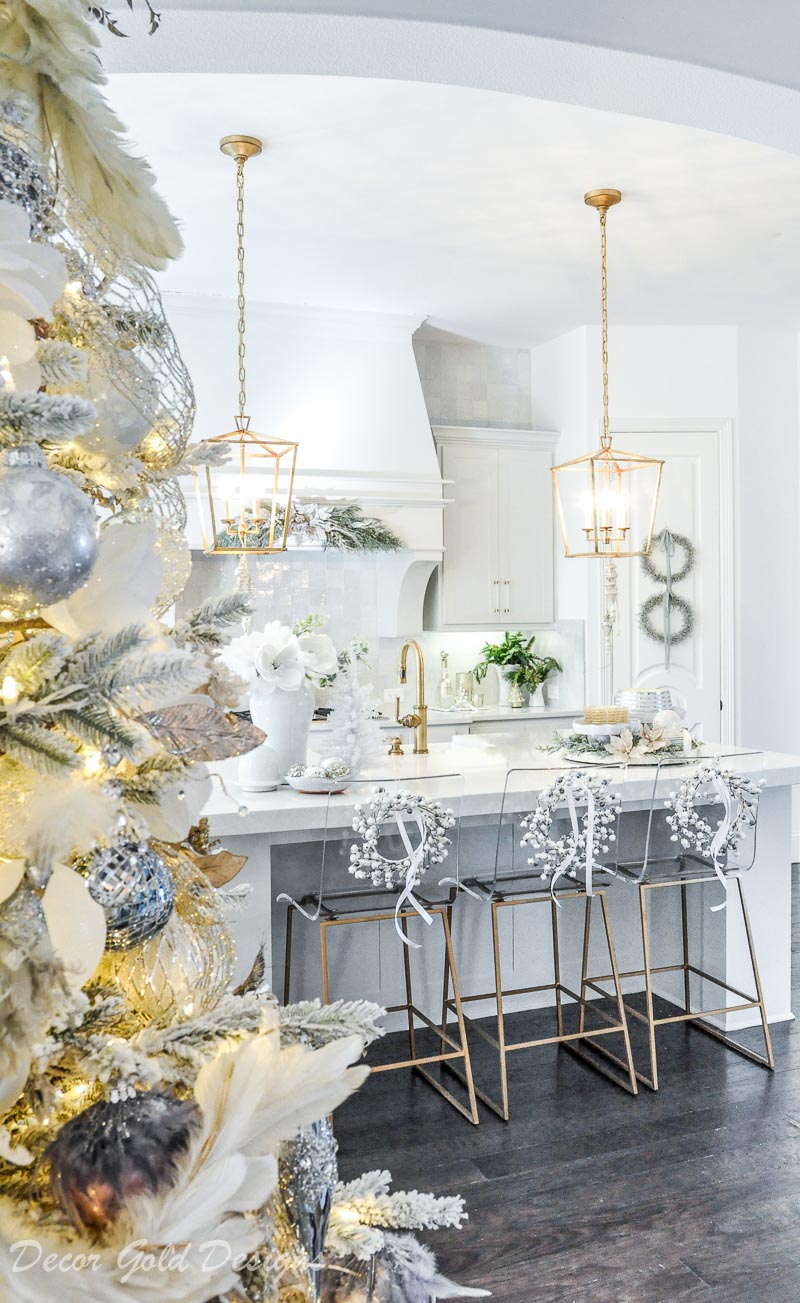 Tour our Christmas Bedrooms WINTER WHITE CHRISTMAS BEDROOMS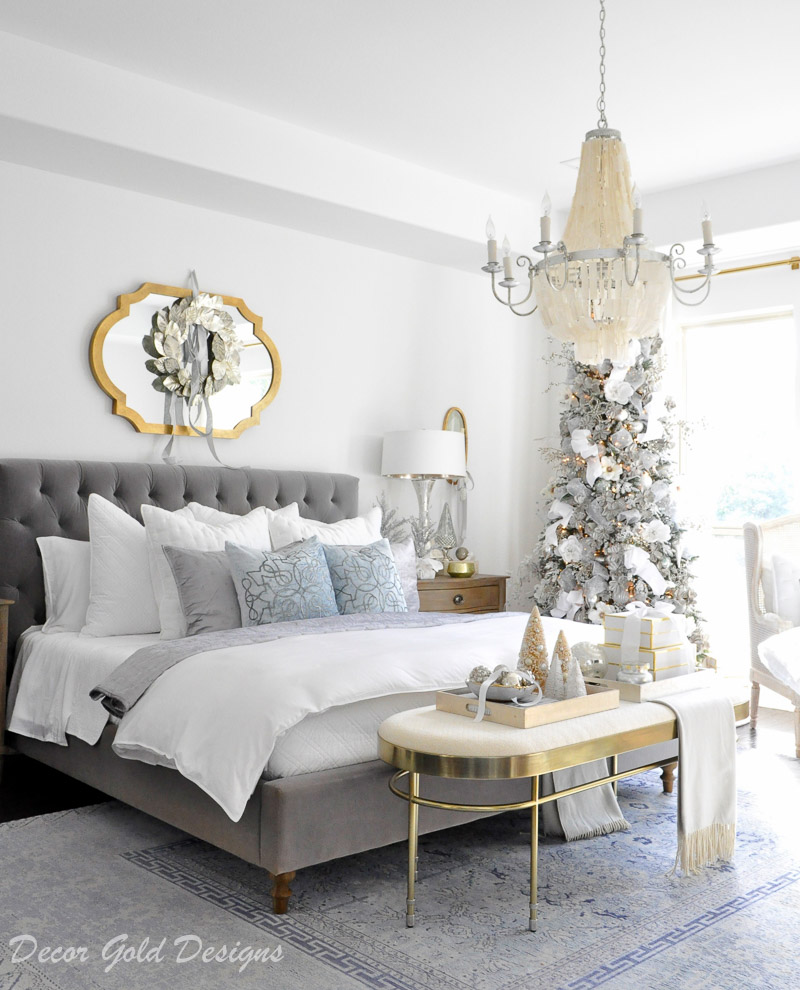 Tour our Christmas Dining Room in our STYLED for the SEASON HOME TOUR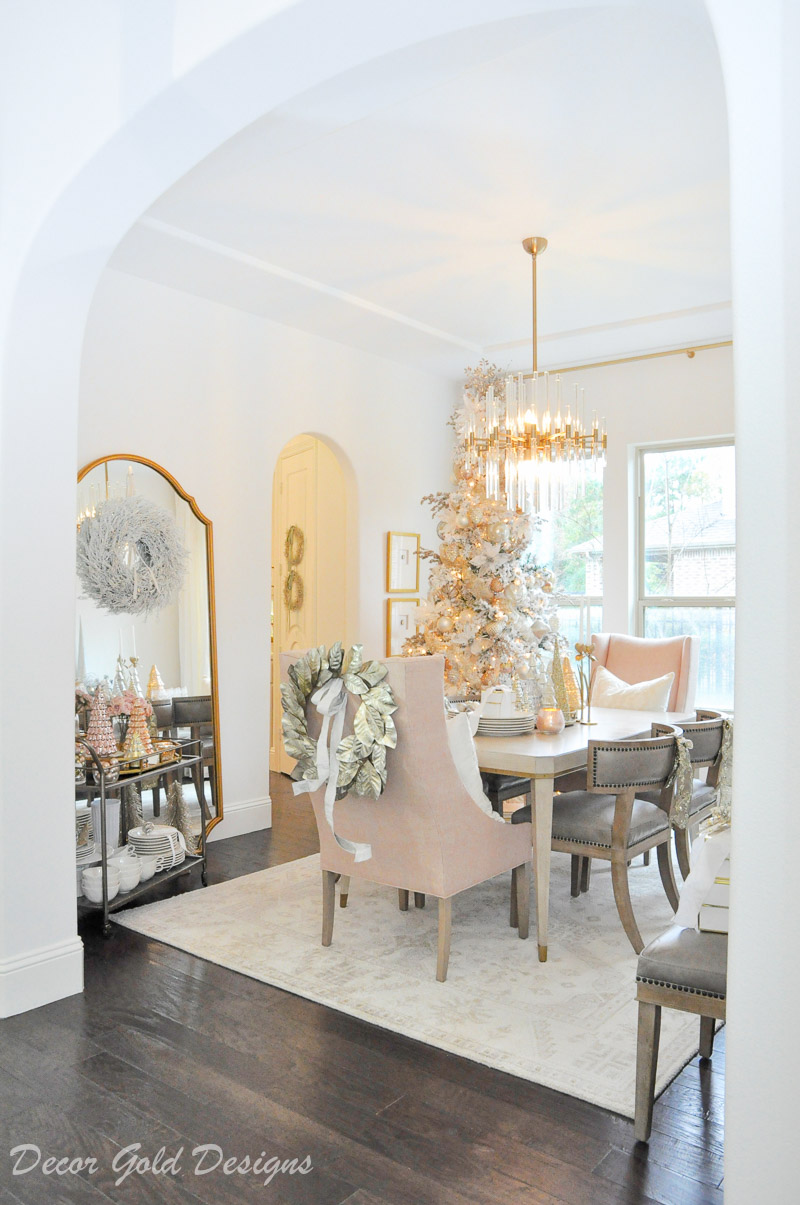 Now, without further ado, please continue by touring the homes featured below.
I know you will love all of them, with their gorgeous lights, cozy spots, and dreamy holiday goodness!
CHRISTMAS HOMES AT NIGHT TOUR
Ella Claire | French Country Cottage | Cherished Bliss | Julie Blanner | Happy Happy Nester
Kelly Elko | Rooms for Rent | Love Grows Wild | Boxwood Avenue | Decor Gold Designs
Maison de Cinq | Craftberry Bush | Zevy Joy | Making Home Base | Inspired by Charm
The Lilypad Cottage | Shabby Fufu | Finding Silver Pennies | Blesser House | Sunny Side Up
Be sure to follow along on: