Sometime in November, I begin thinking of creative new ways to decorate for the holidays. Few thoughts pass through my mind before I begin to concentrate on decorating with lights.
I can't imagine a better way to add warmth to your home than with lights. I simply adore the way they create ambience during the the holidays and beyond.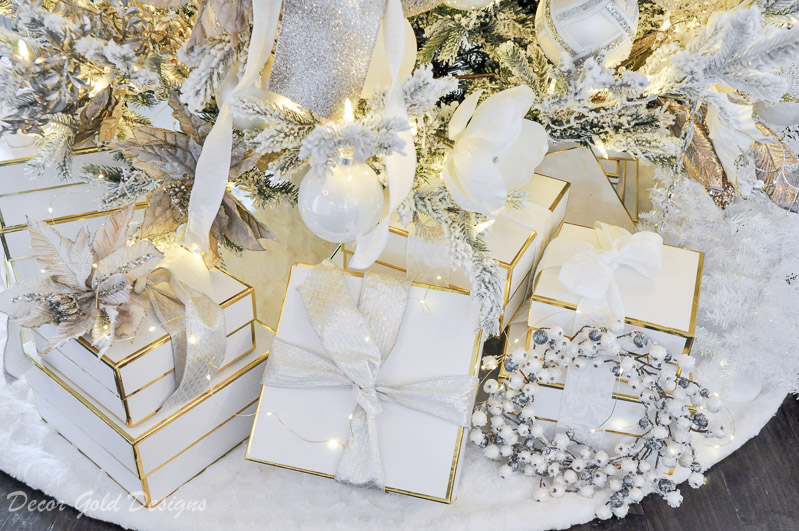 Today, I have teamed up with ebay to share a few ways to enhance your home (and I mean enhance it A LOT) with lights!
*This post contains affiliate links. Please find our full disclosure here. Also, this post is the result of a collaboration with eBay. All comments and opinions are 100% my own.  
The recent addition of this beautiful chandelier in our living room and these pendants in our kitchen completely transformed the look of our open concept home. The lanterns elegantly frame the main wall in our kitchen and the chandelier draws you into the living room.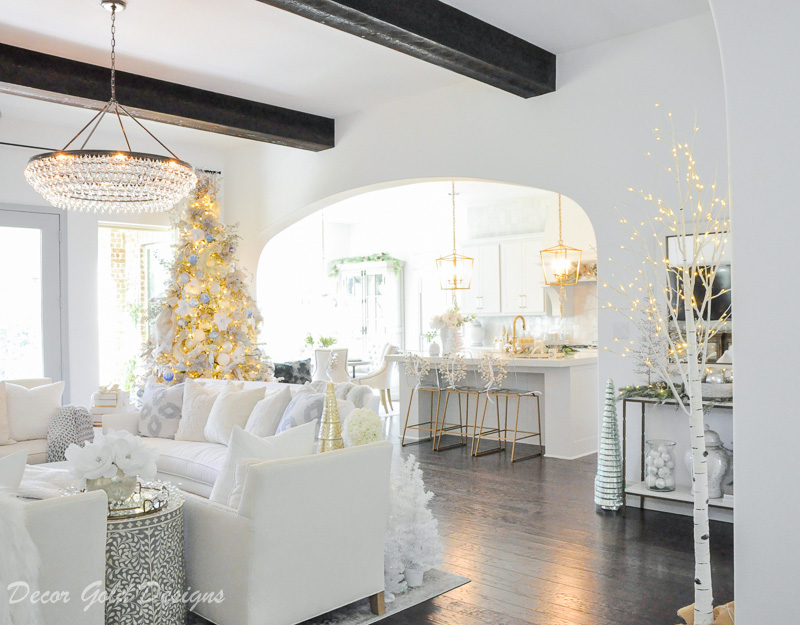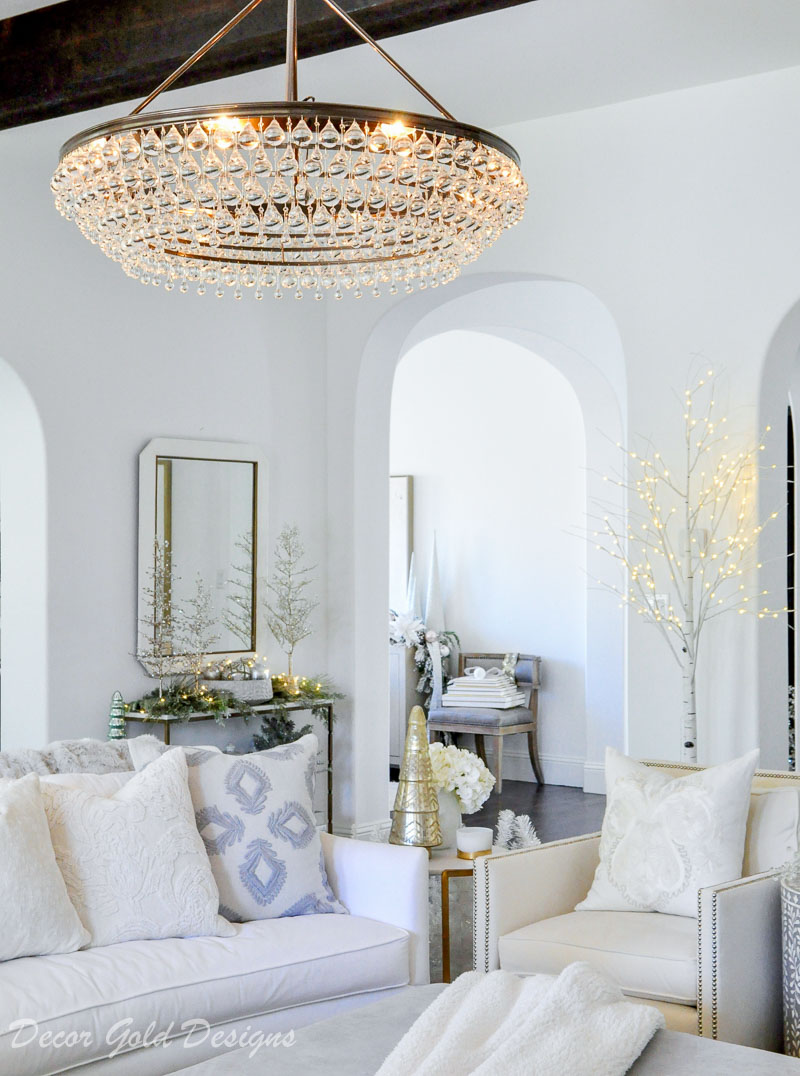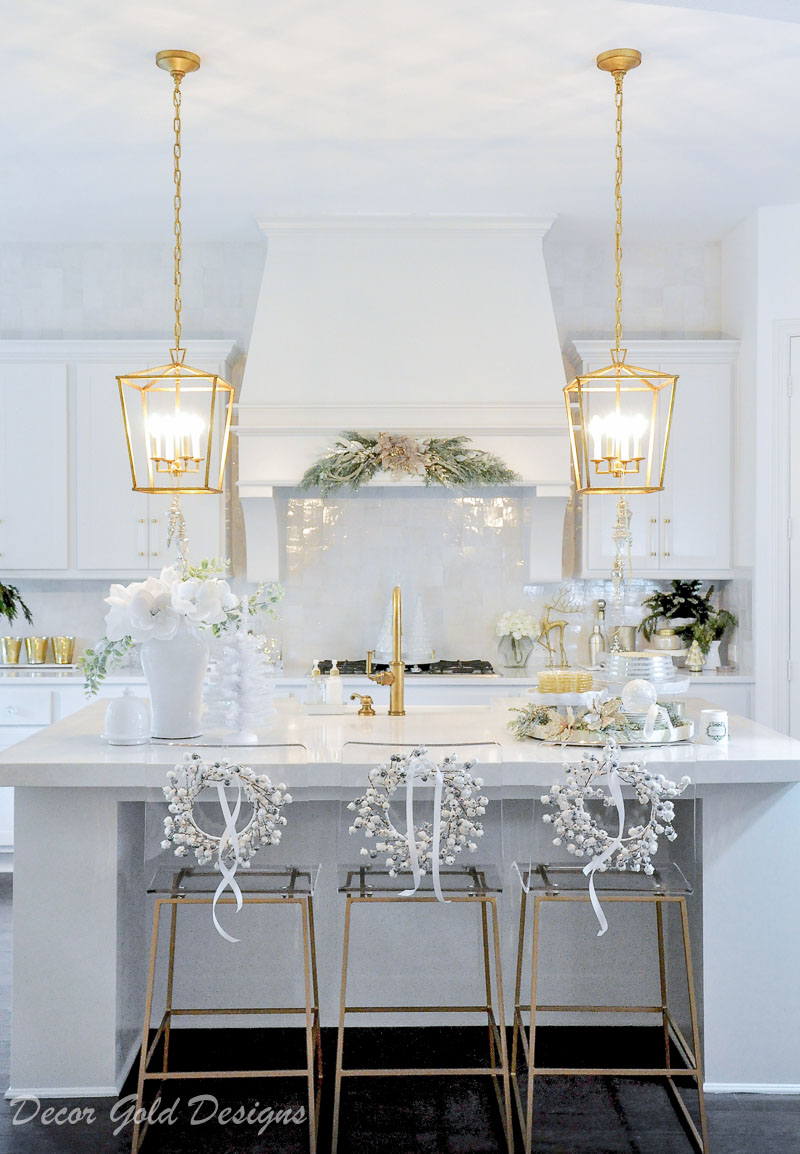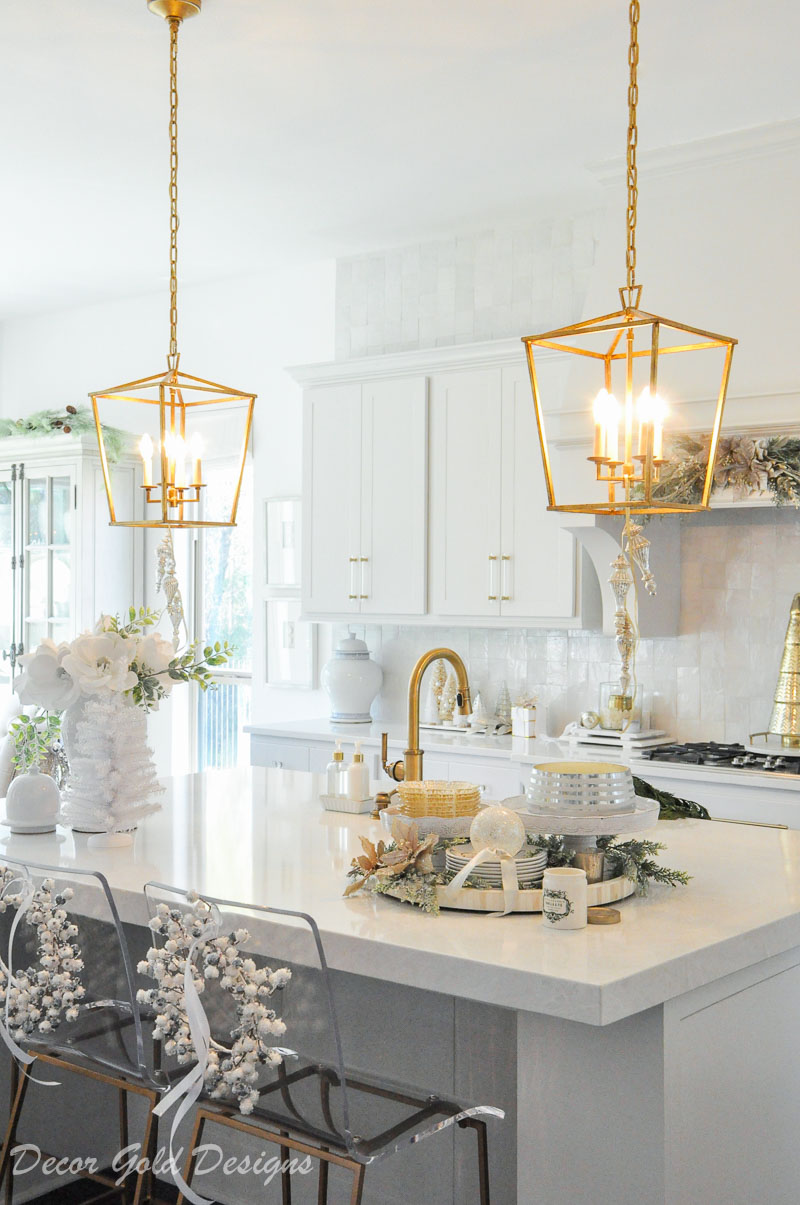 The right lighting can instantly make a space more romantic, more inviting, more cozy. In my opinion, nothing is more impactful than updating your lighting.
Get the Look

A second lighting find is this beautiful birch tree. Some might consider it more of a holiday piece, but it can definitely be used well into the winter.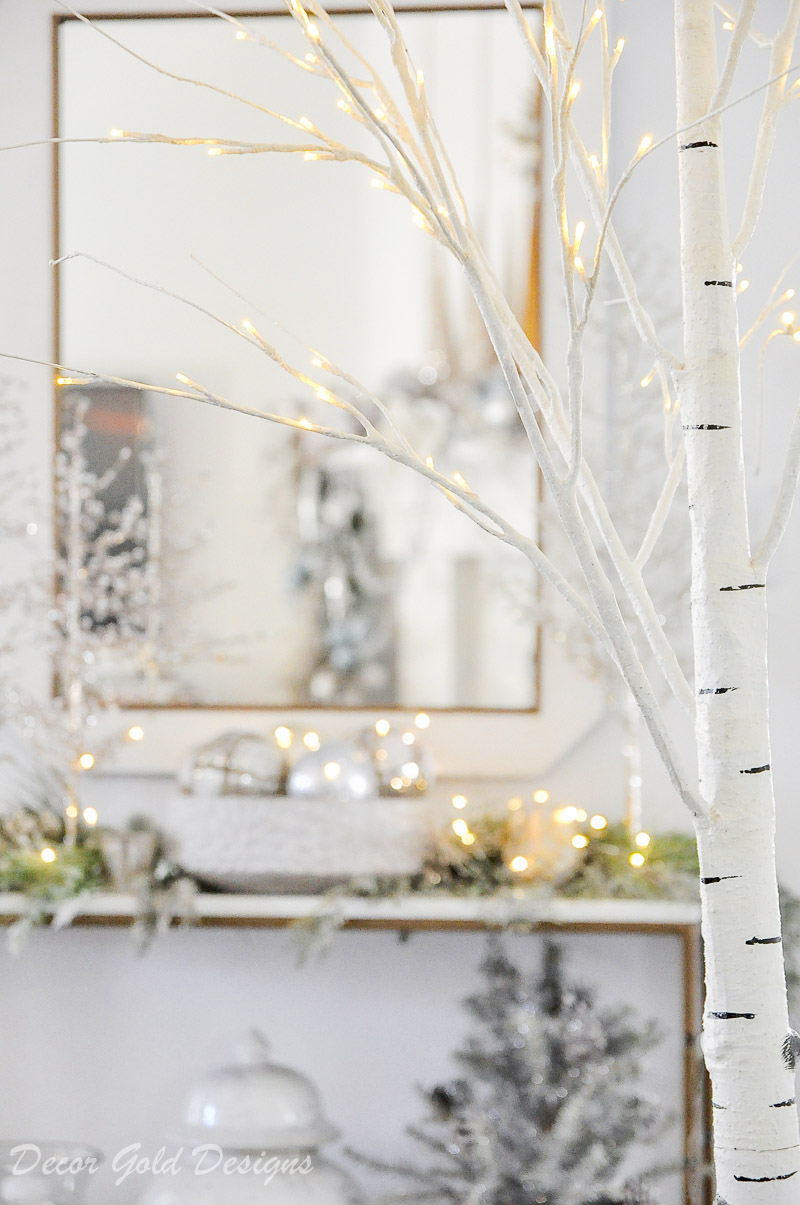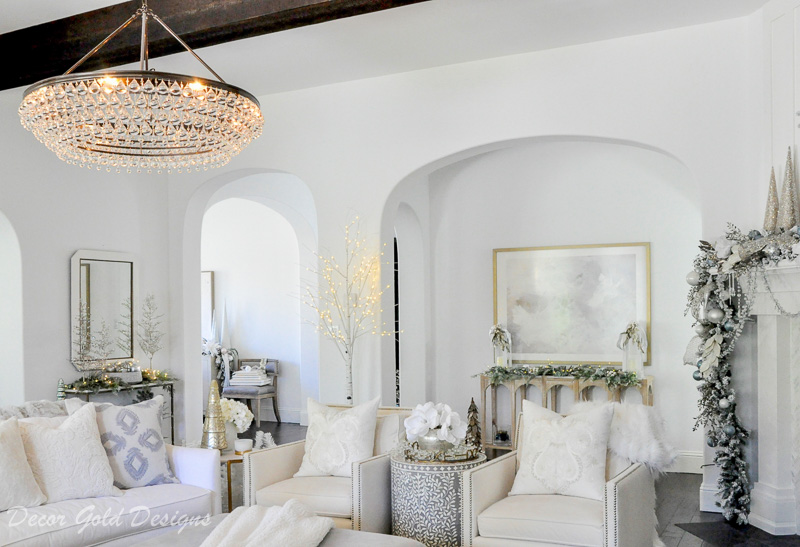 I added this one from ebay for a much lower price than I paid for a similar one in the past.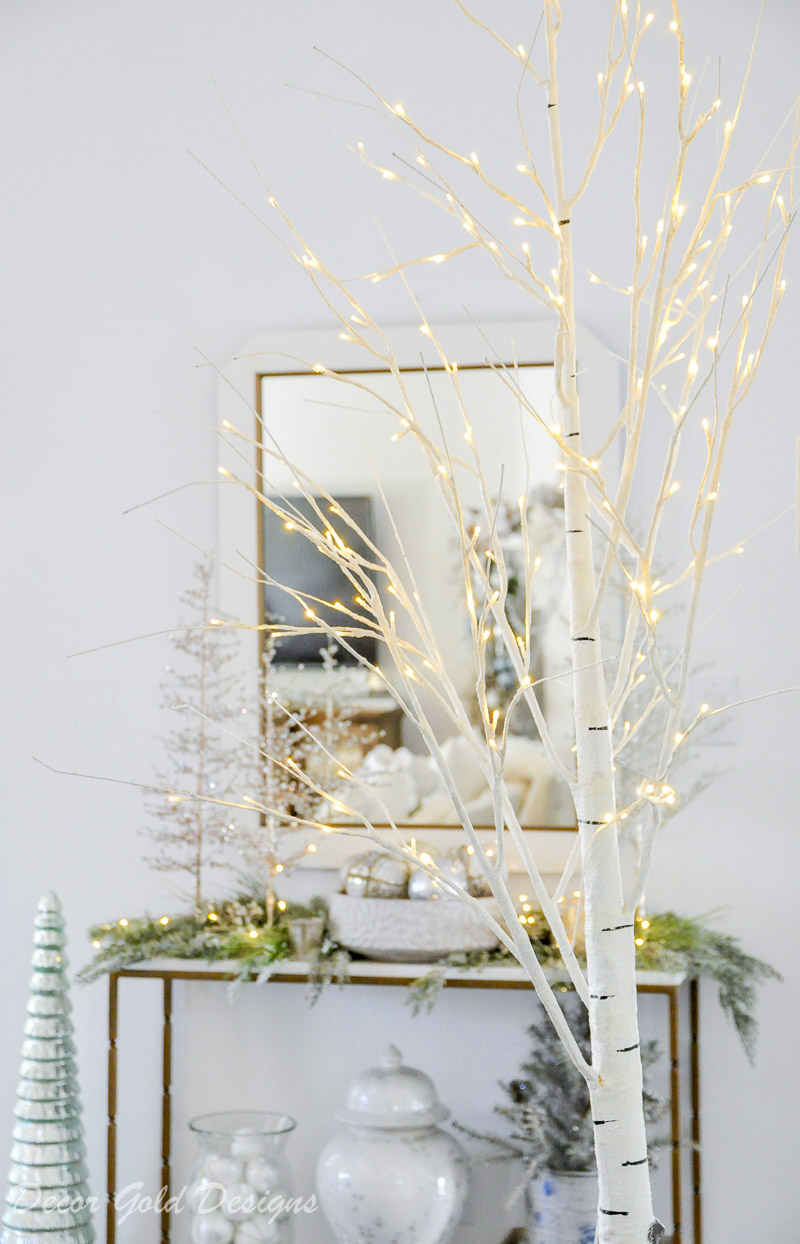 Get the Look

And now, a third find, fairy lights!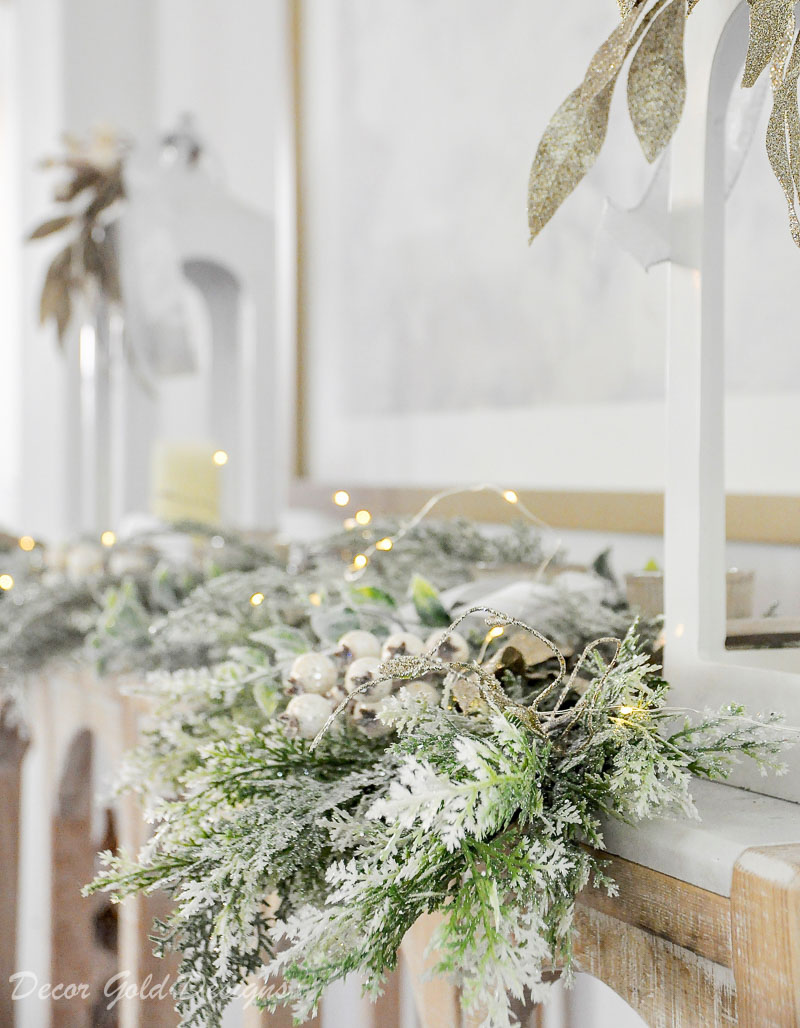 I got some micro dot lights and found multiple ways to use them…..
Inside of a cabinet.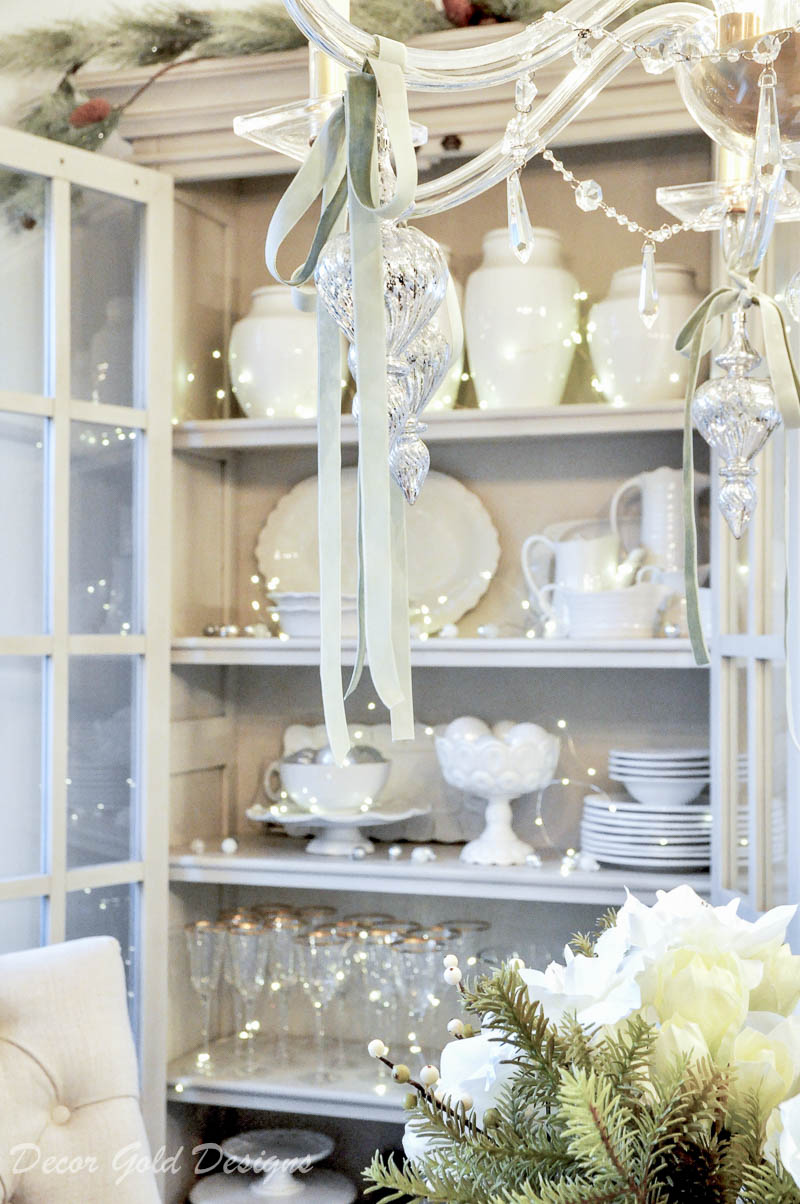 In garland.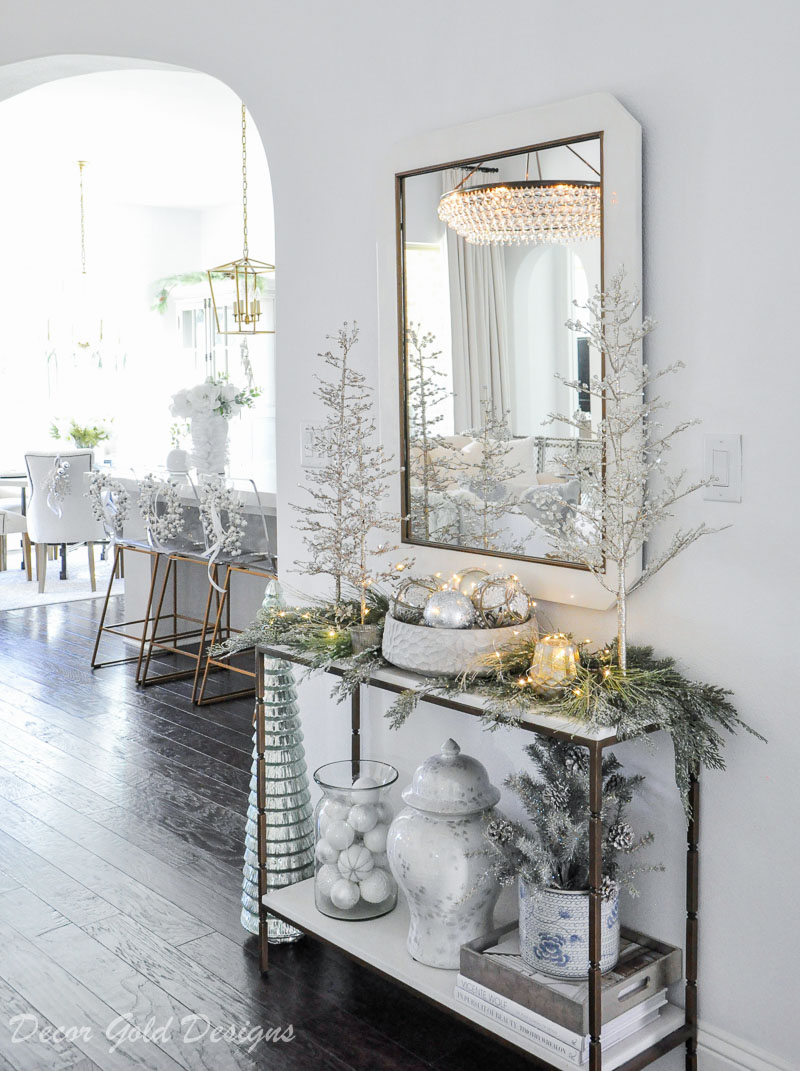 In lanterns.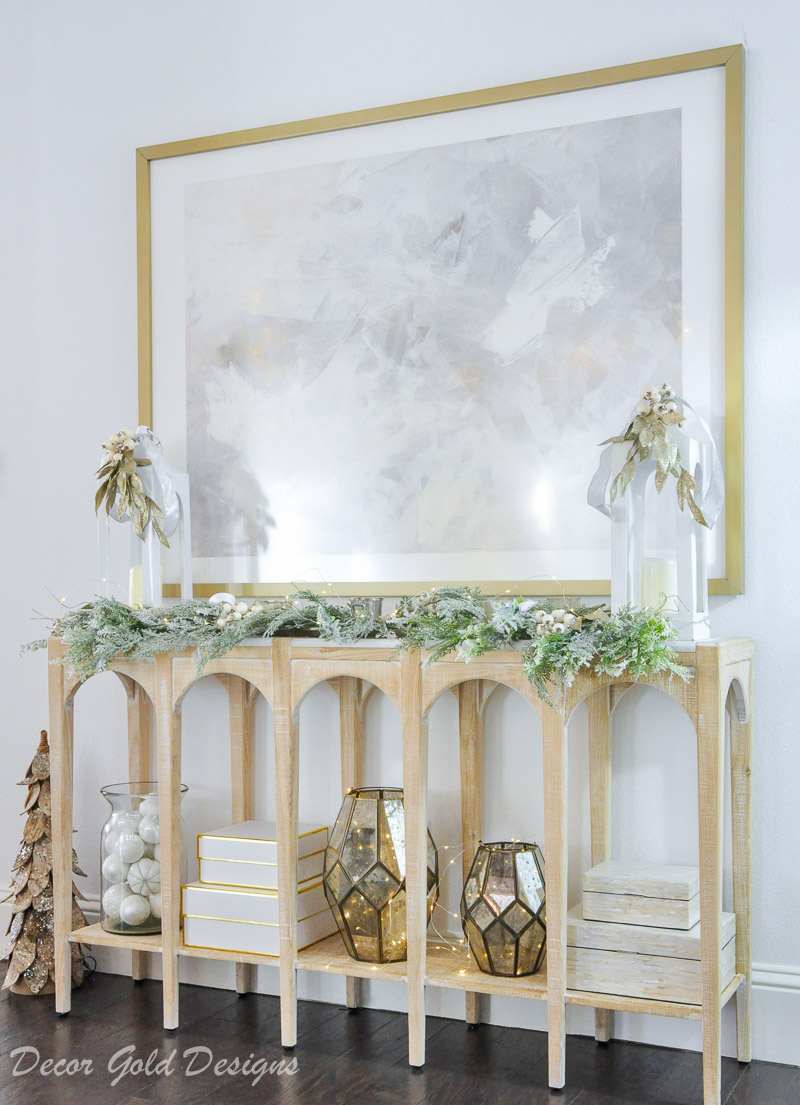 Inside of a hurricane with a candle.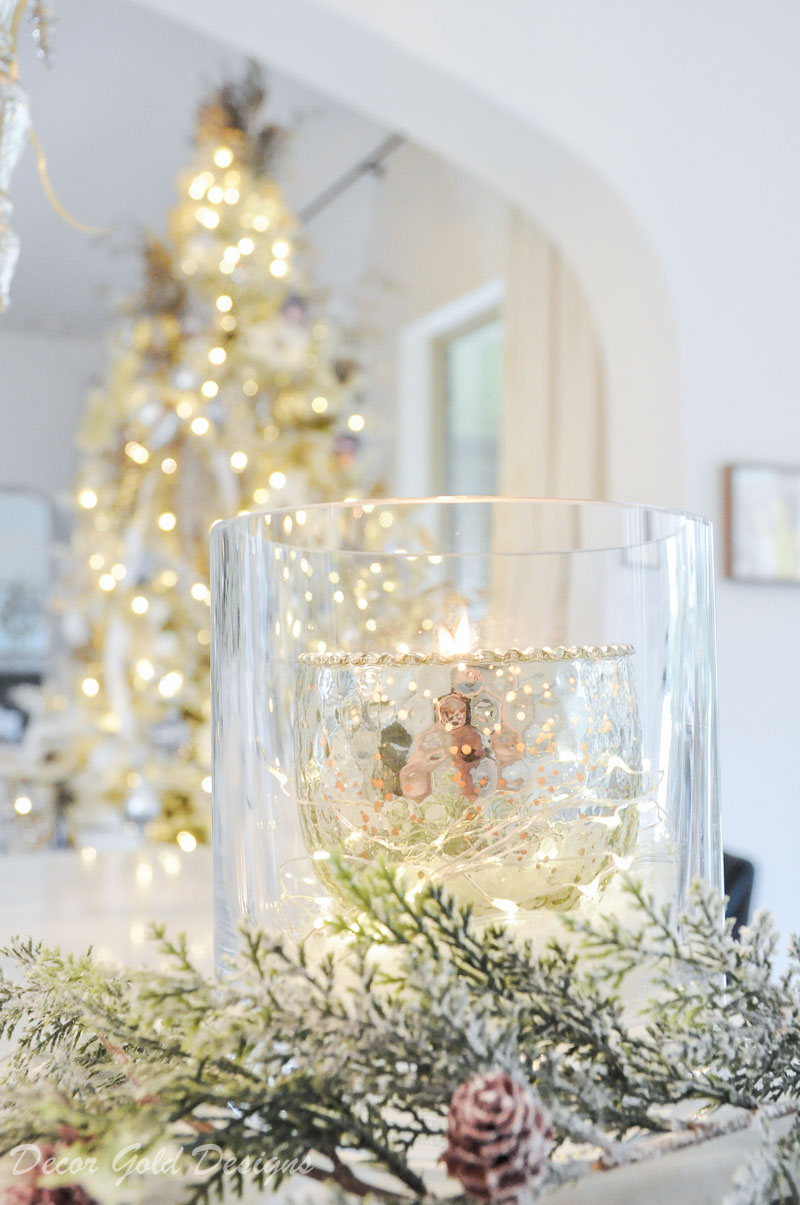 In a bowl full of ornaments.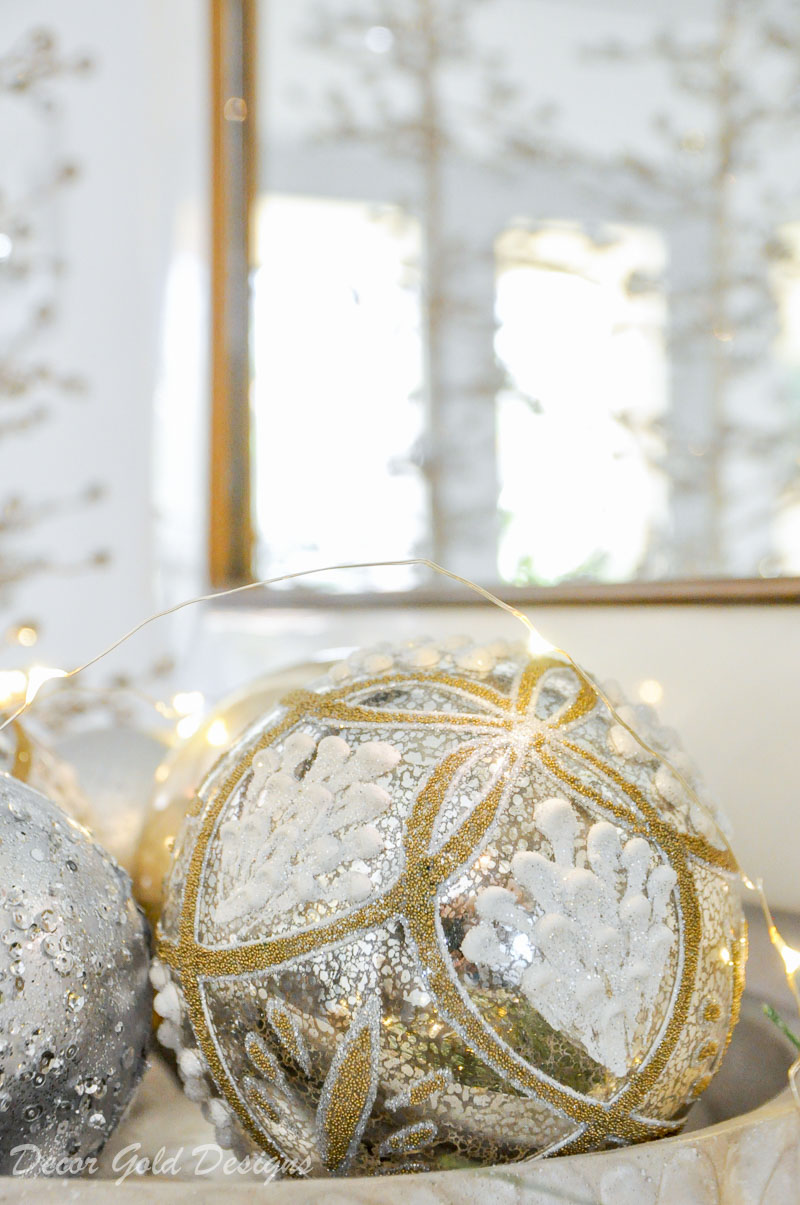 On a headboard.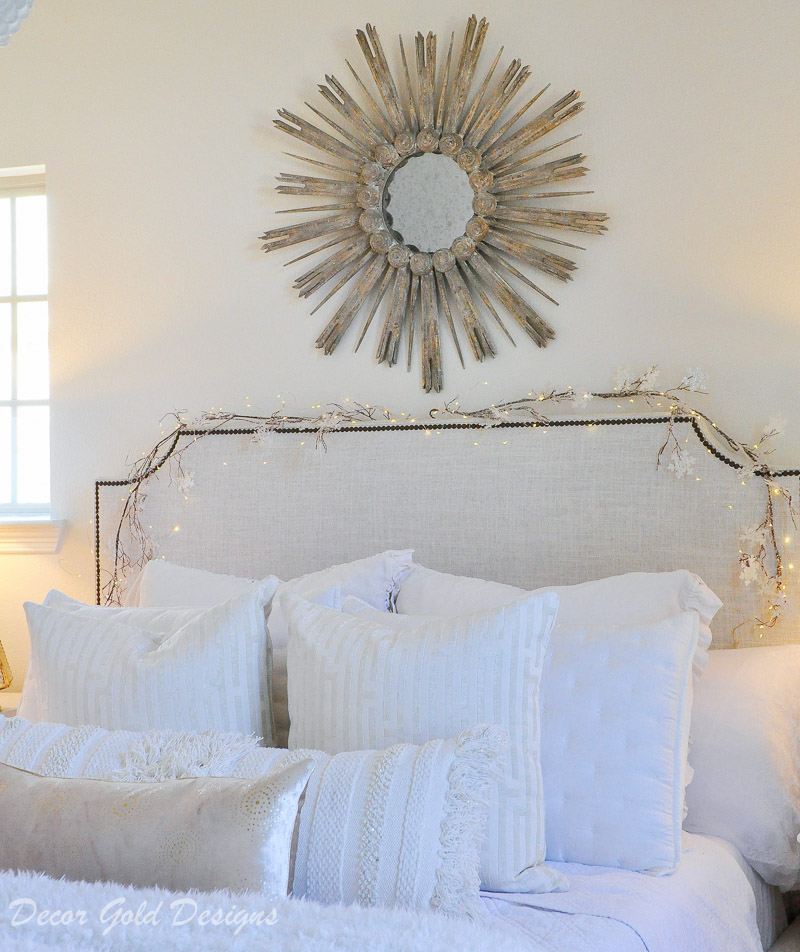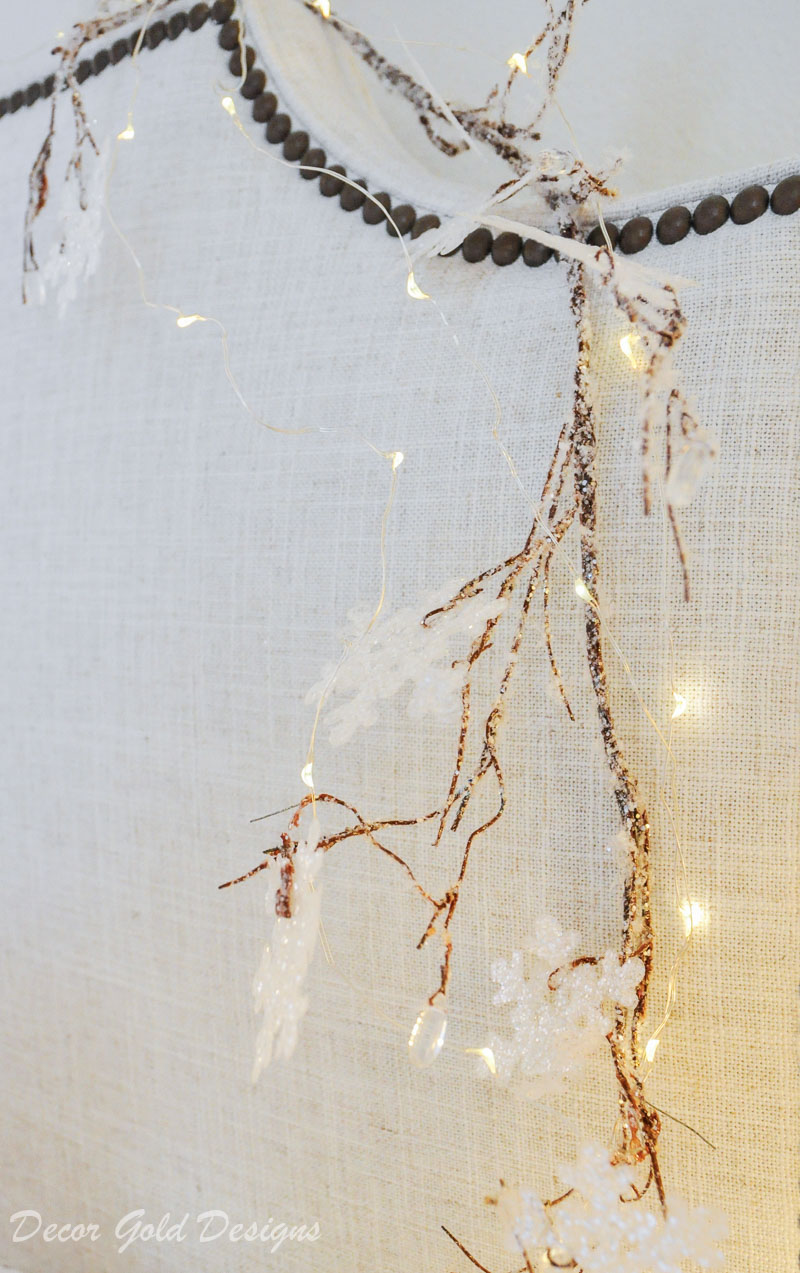 OR:
Wrapped around a wreath.
Wrapped on a branch.
Around a mirror.
These are such a great value and are in no way limited to only holiday use! Don't you just love the soft glow they add?
Get the Look
All battery operated!

By the way, did you know that 90% of the merchandise sold on ebay is new? They have everything you need to get your home holiday ready! Get some lights like the ones I found on ebay (which are amazing) or add one or more of my favorite decorative holiday accessories! Also, don't forget to check out daily deals!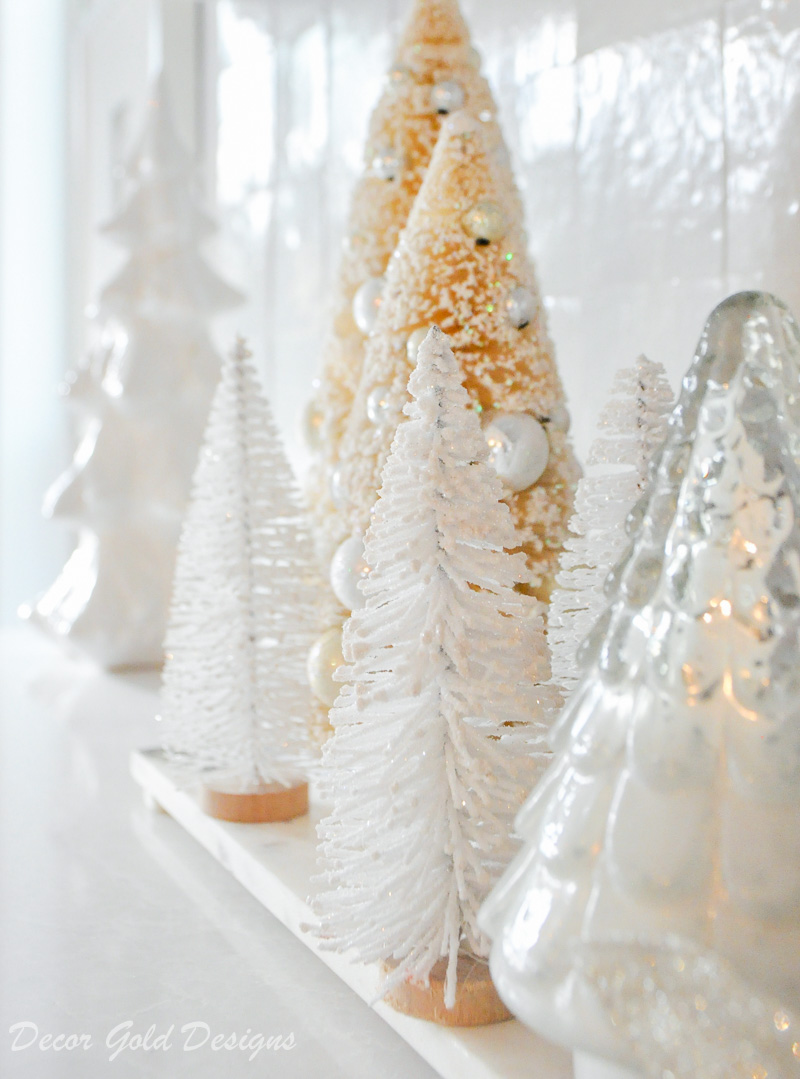 Here are a few more things from my home and on my wish list! You can find more about ebay and additional products I love here!

STAY CONNECTED
Click on the Image to Subscribe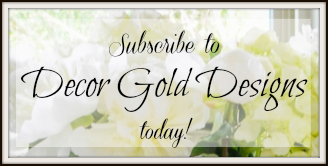 SOCIAL
Instagram | Pinterest | Facebook