Each year, once all of the holiday decorations are packed away, I find myself feeling like my home is anything but cozy and inviting. It tends to feel bare. Tony even mentioned that our home felt empty.
So, now I am more intentional about the look of my winter home. I make every effort to create warm and welcoming spaces.
With this winter home tour, I hope you will be inspired to do the same!
*This post contains affiliate links. Full disclosure here.
Winter Entryway
I always start at the front door when changing my seasonal decor. In this space and most others, I added shades of winter white and soft blues. Faux flowers and stems, candles, and lots of textured fabrics made it easy to create a finished look for my entrance.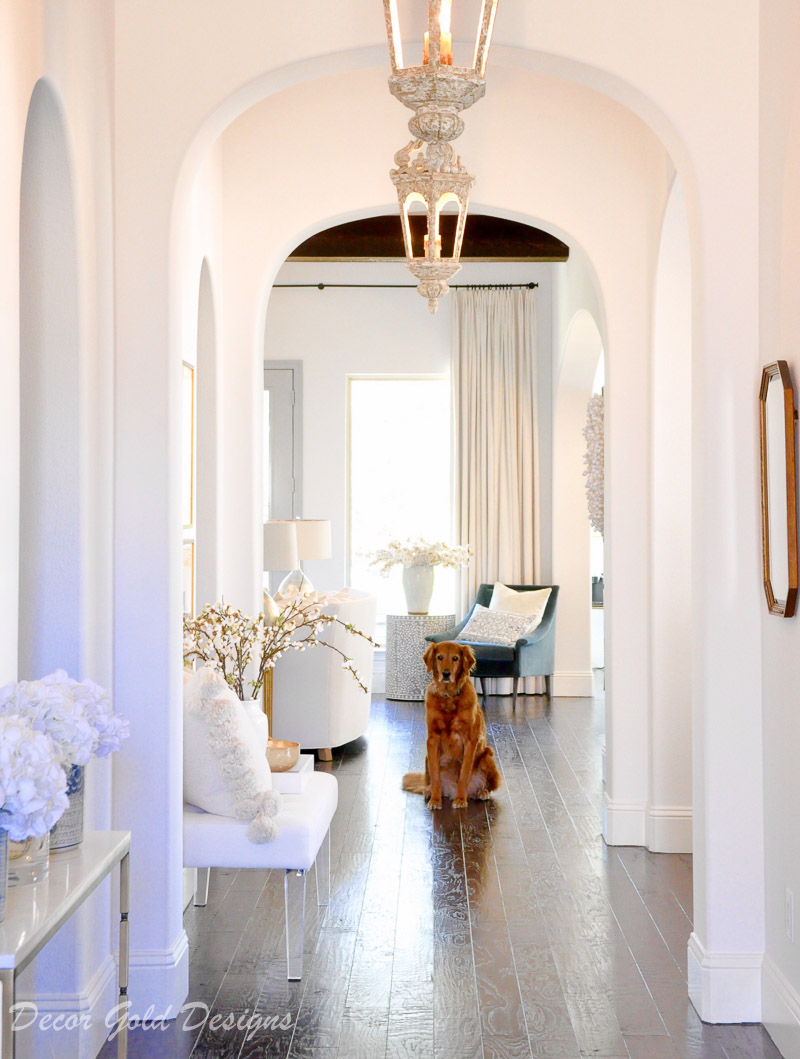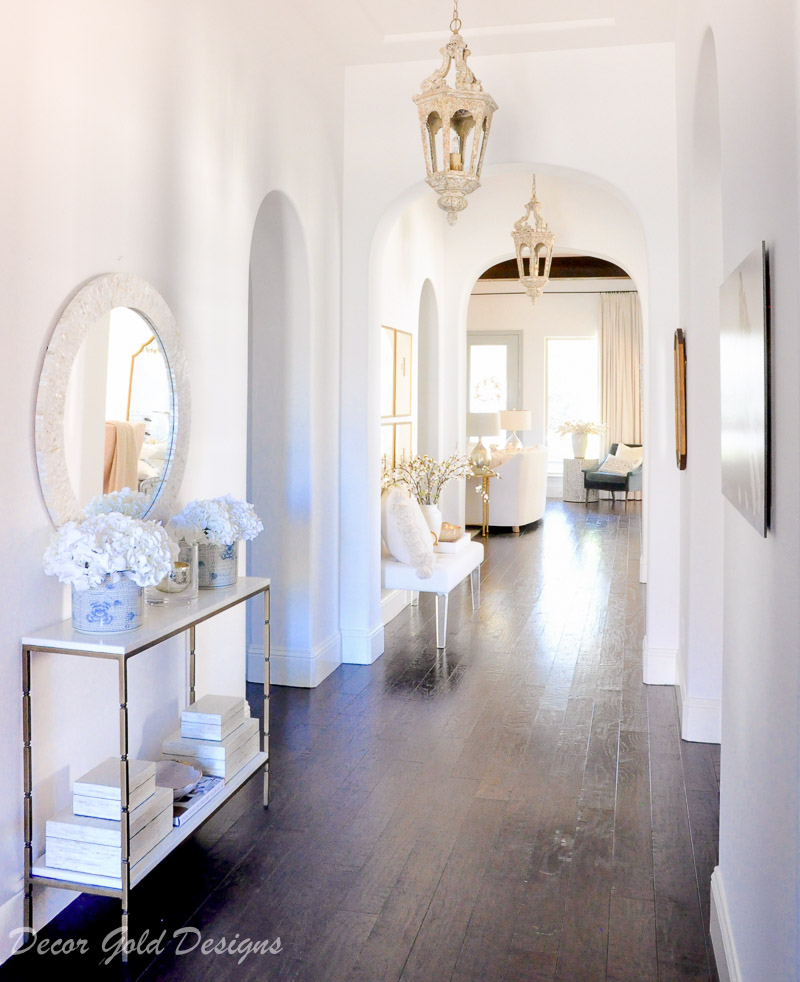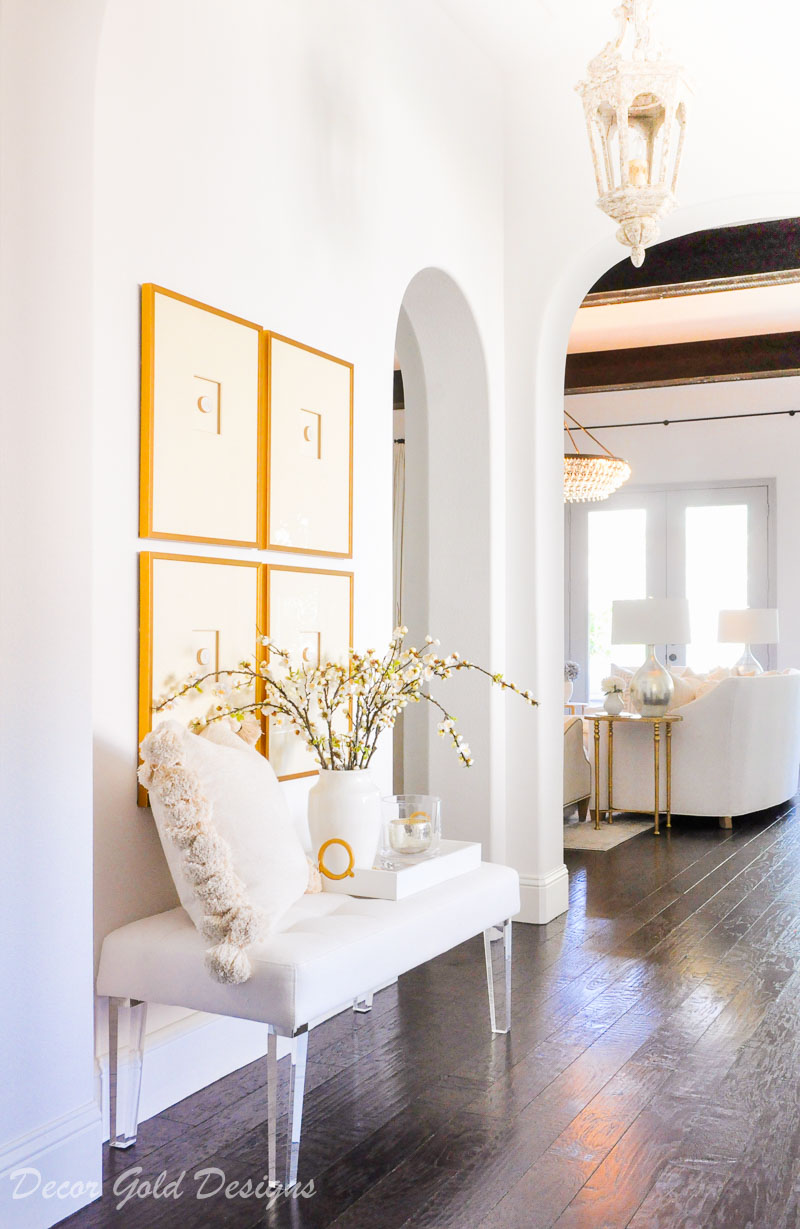 Winter Living Room
Lots of cozy pillows and throw blankets were the key to making this space more full after our Christmas tree was packed away.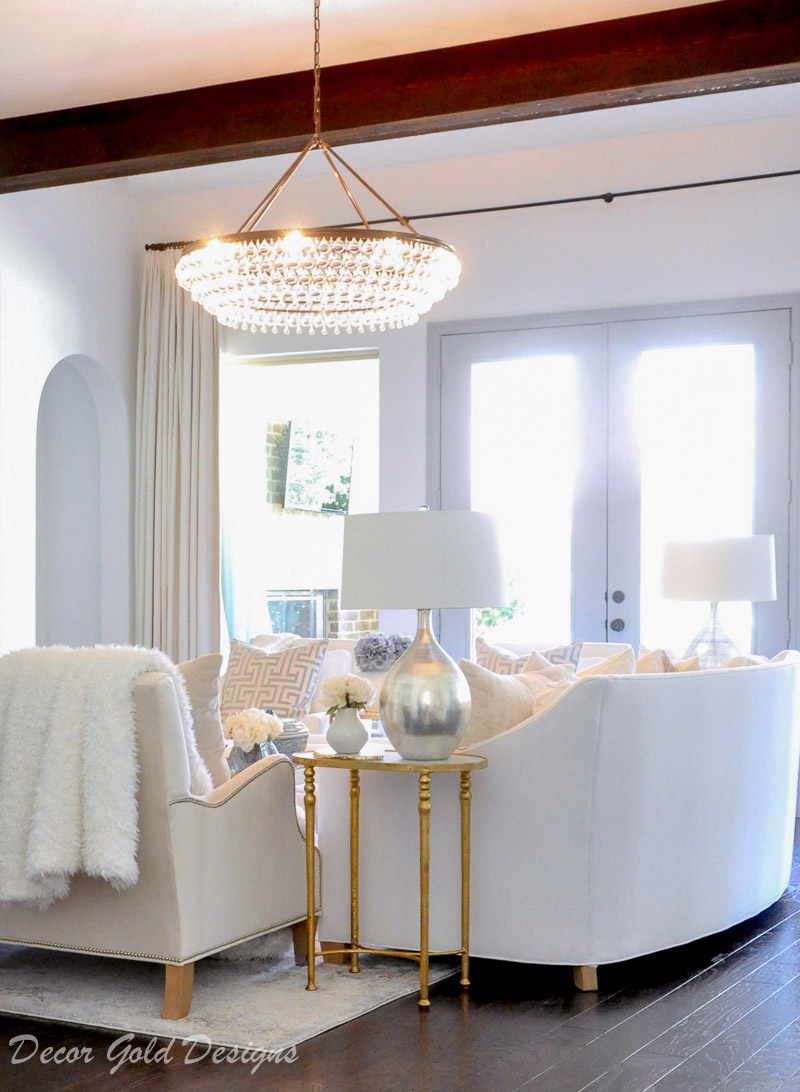 A couple of my wreaths were appropriate for both Christmas and the following months.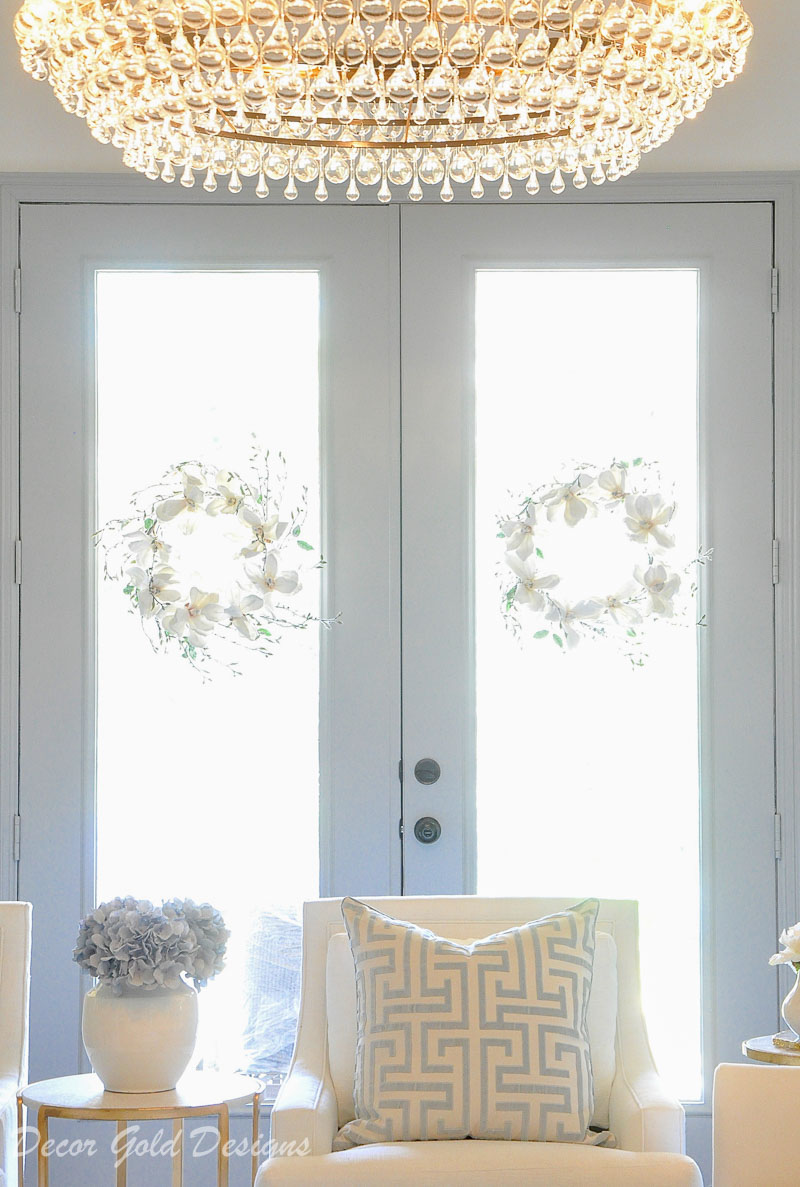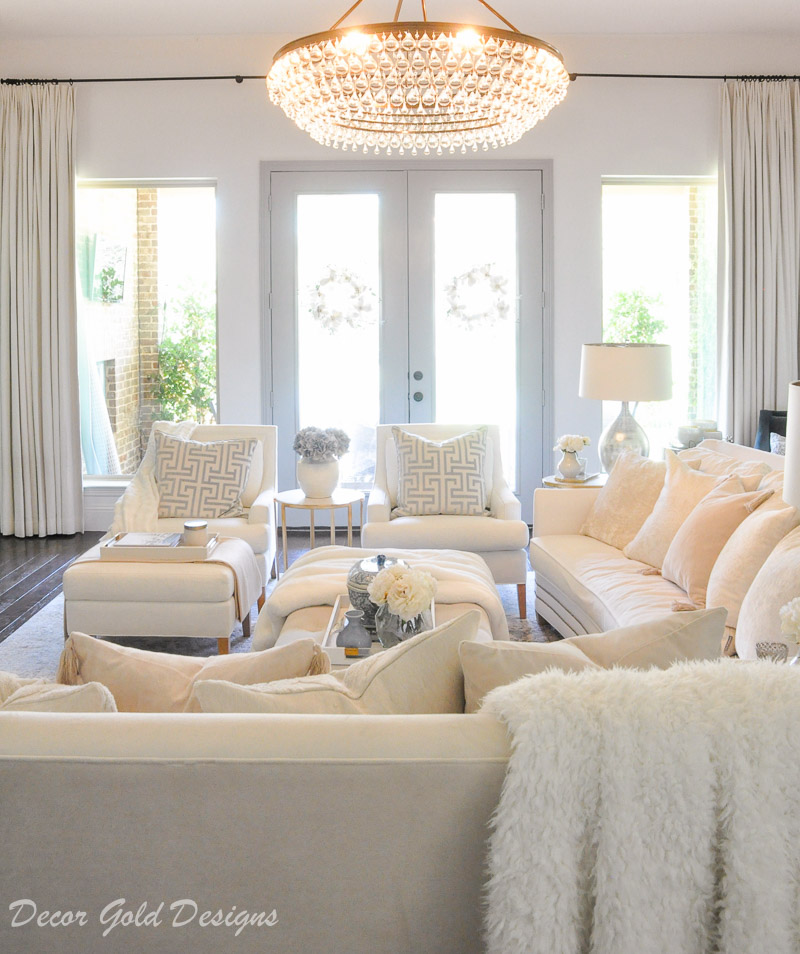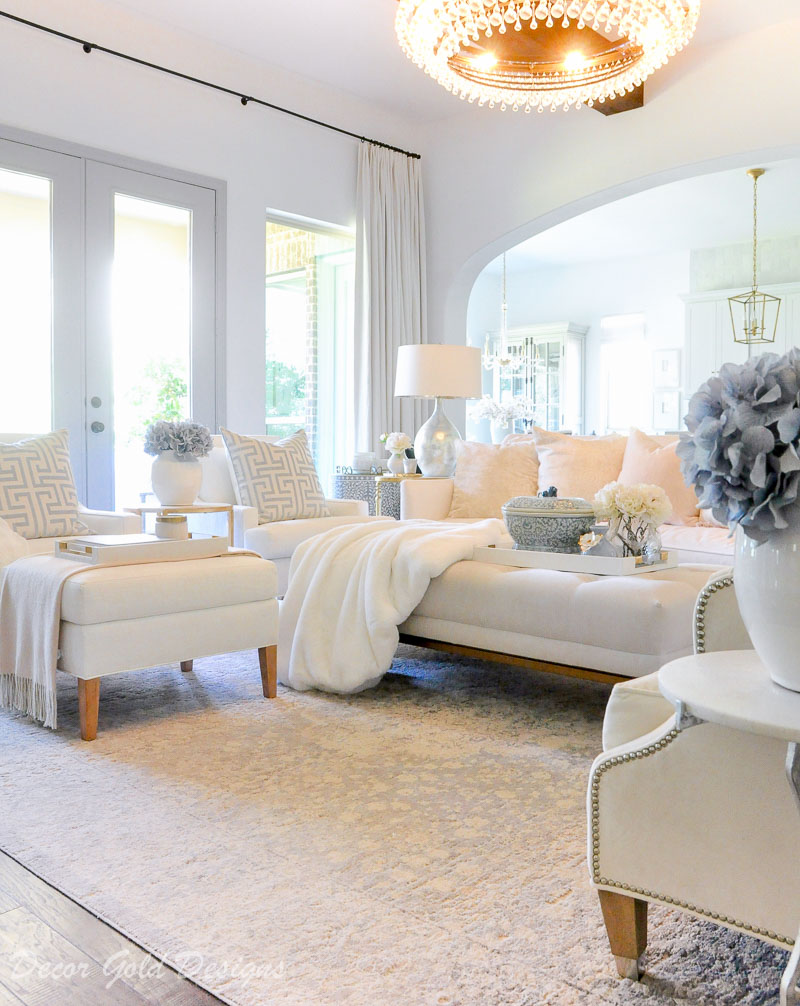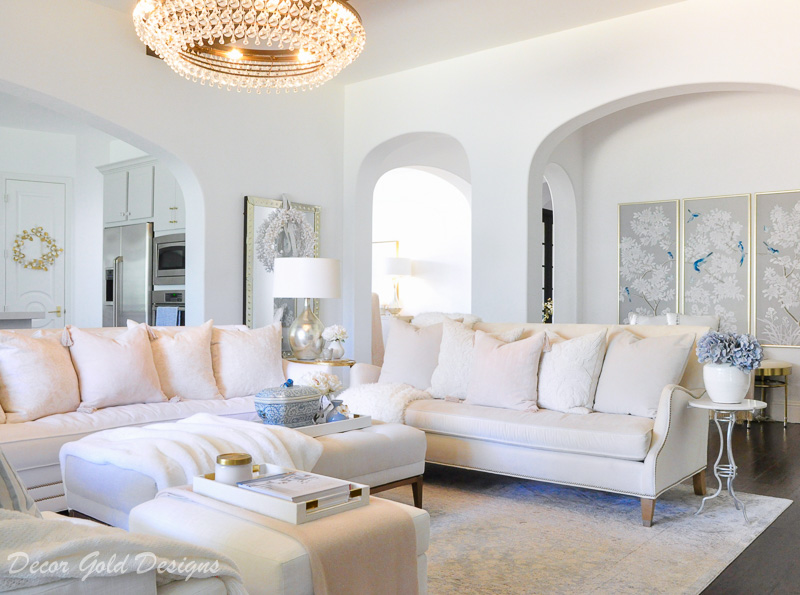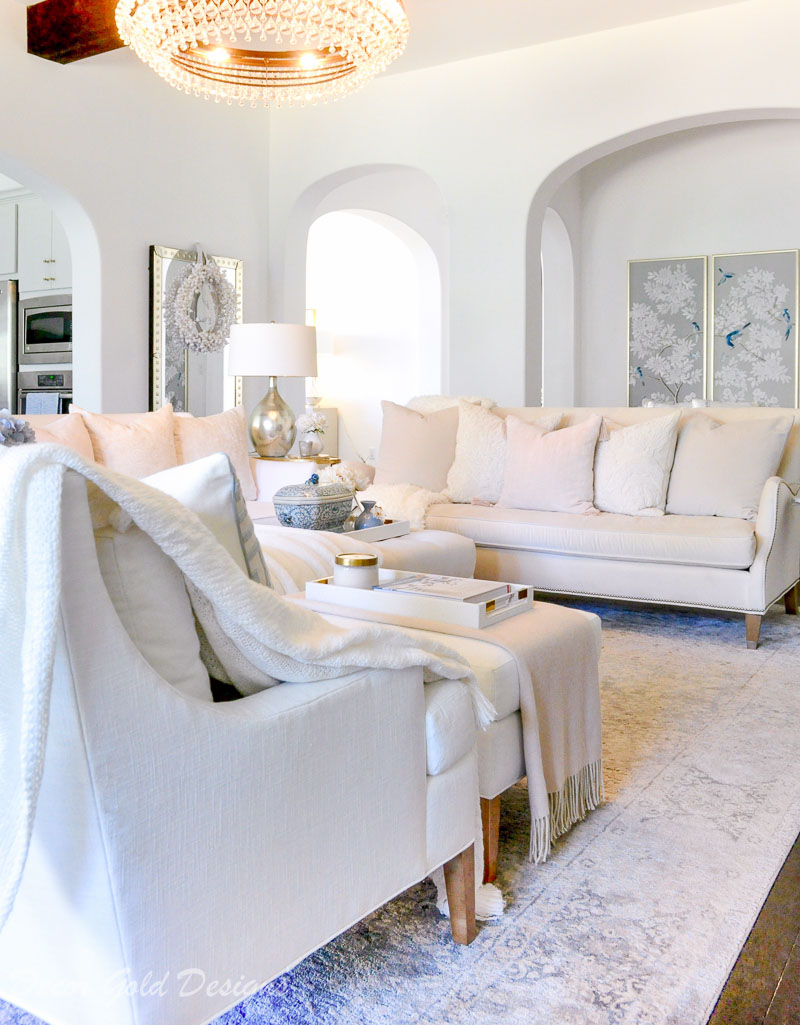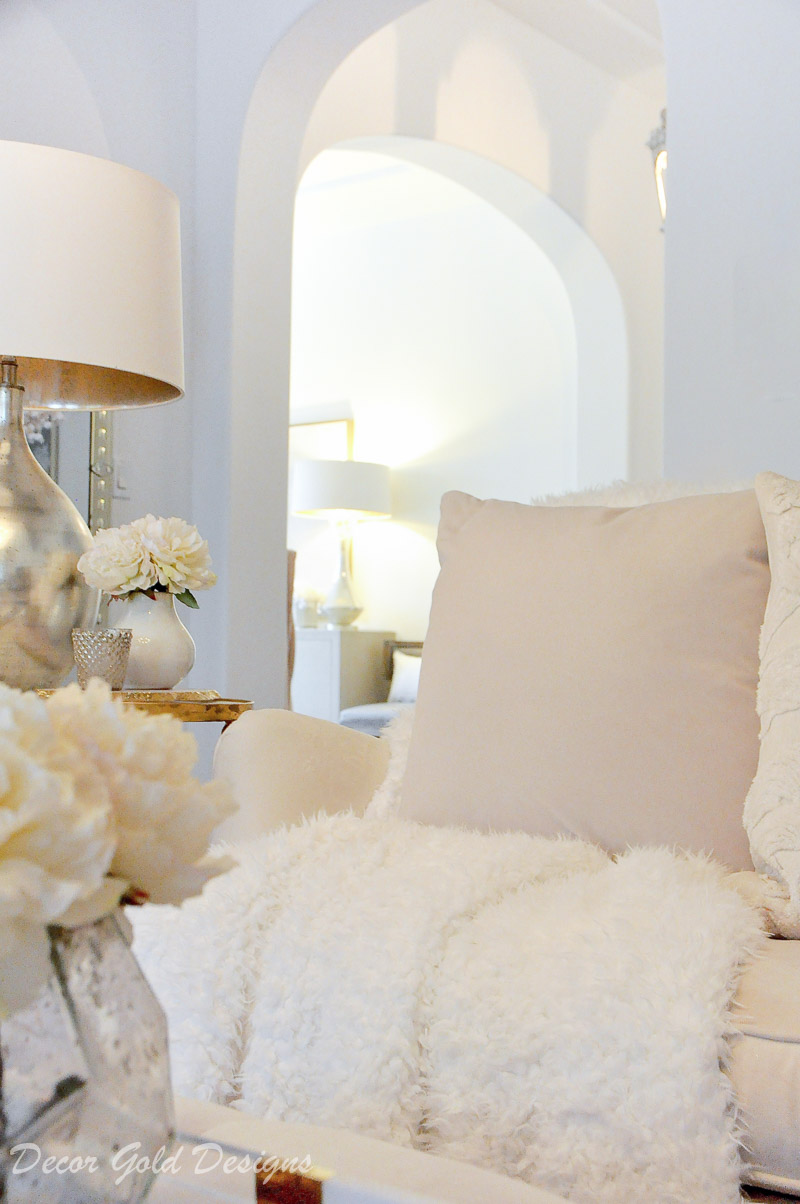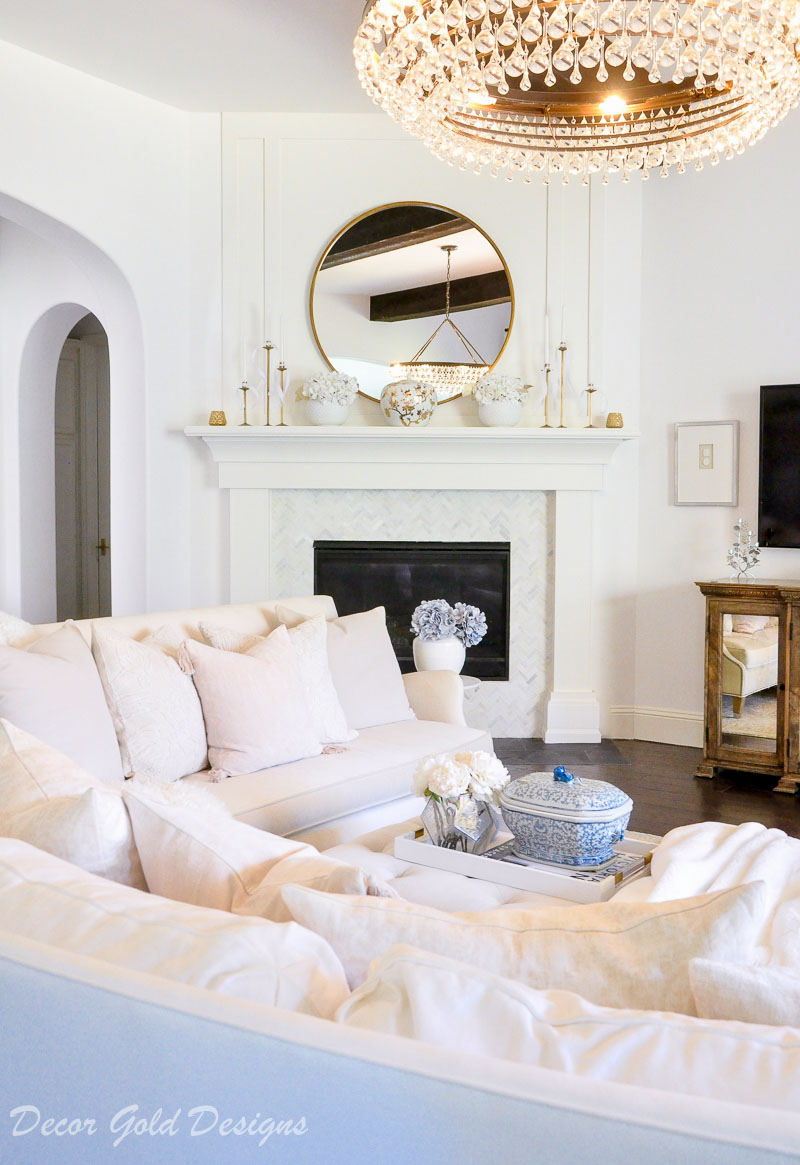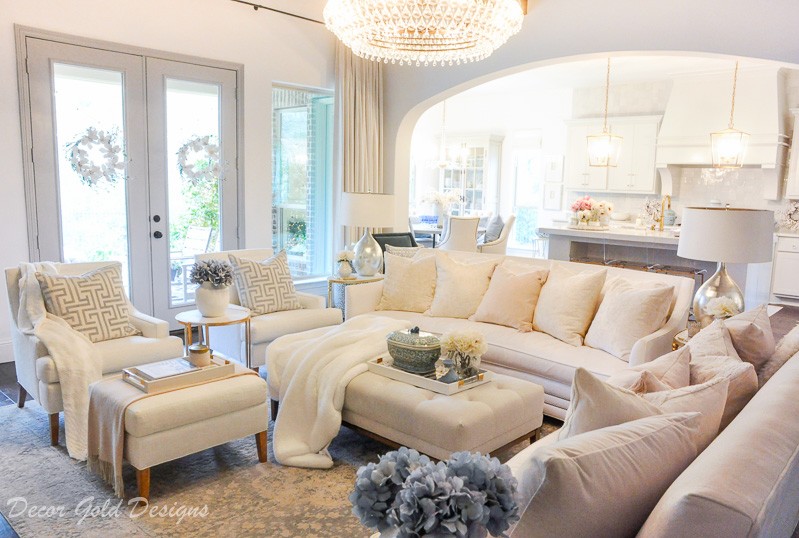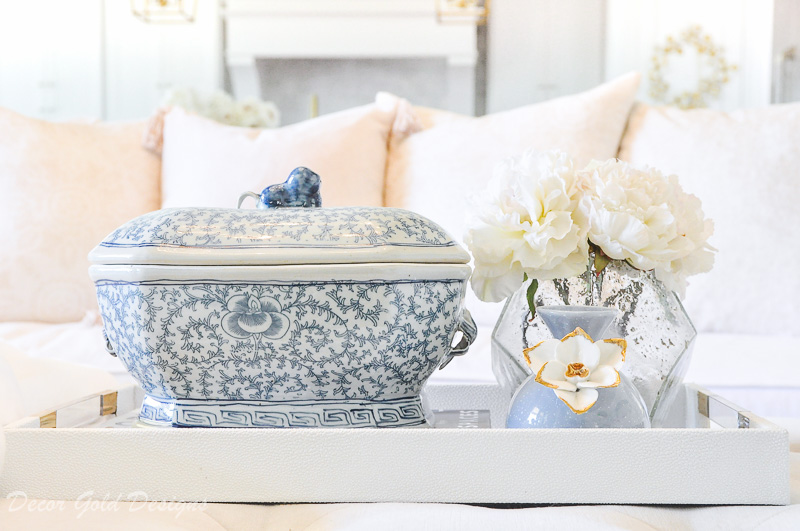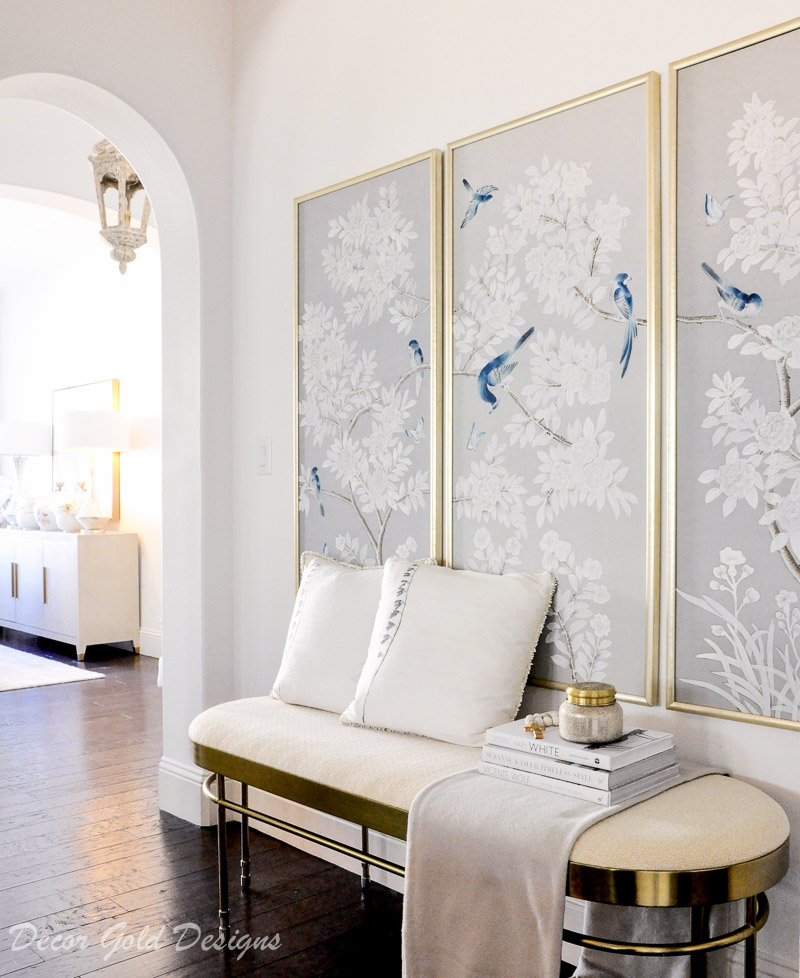 Winter Kitchen
Gold accents continue to be my favorite. In my winter kitchen, I added a bit of gold and a lot of candles for warmth.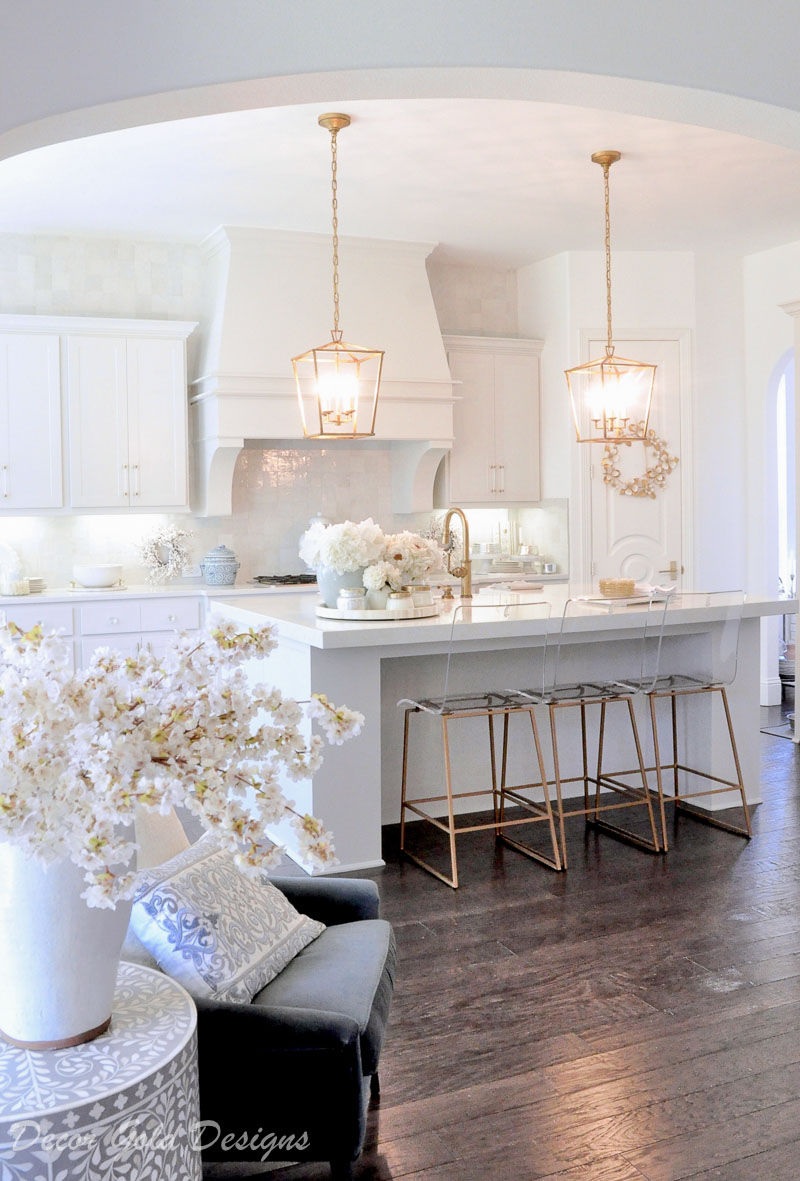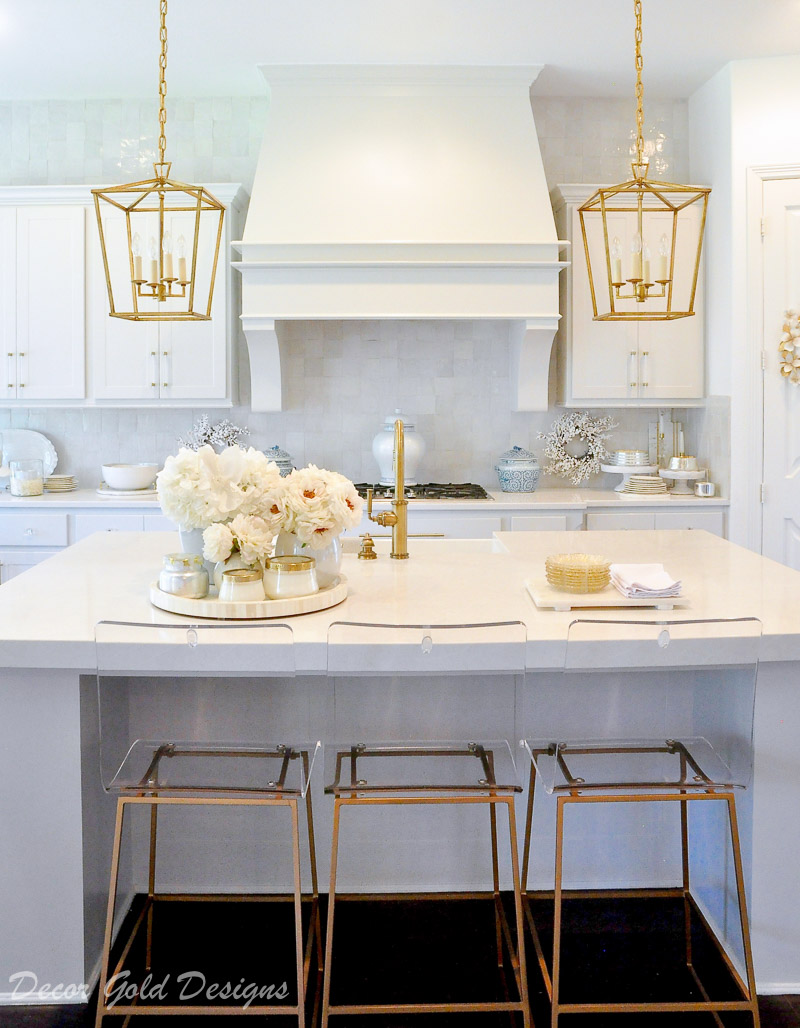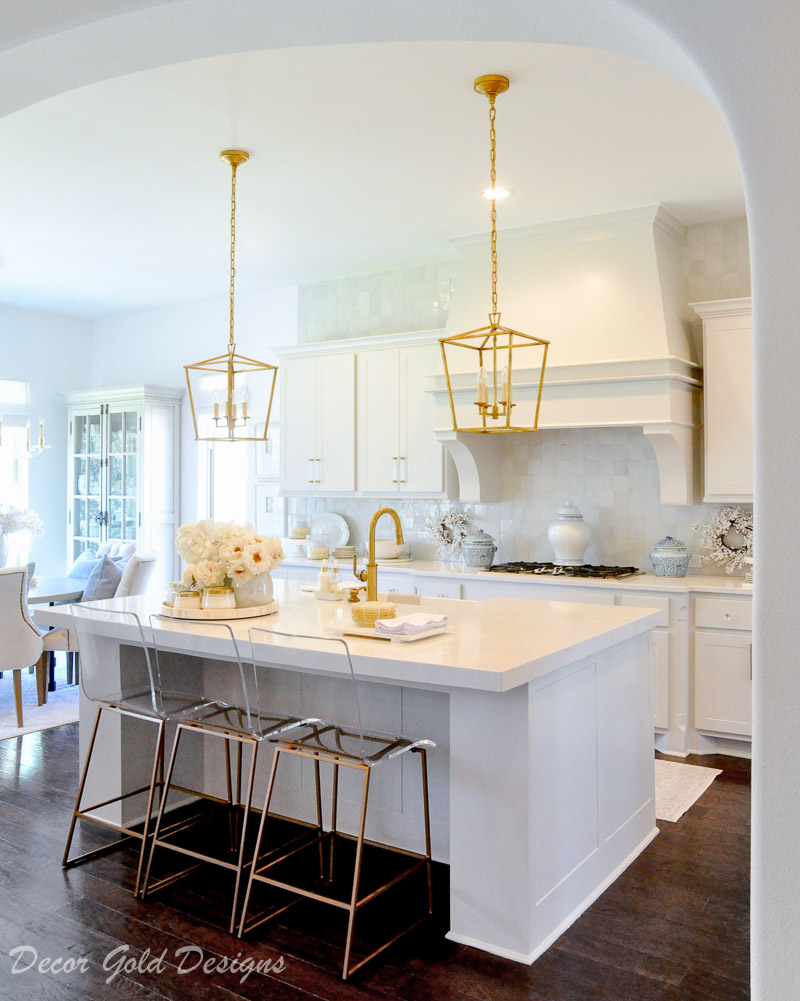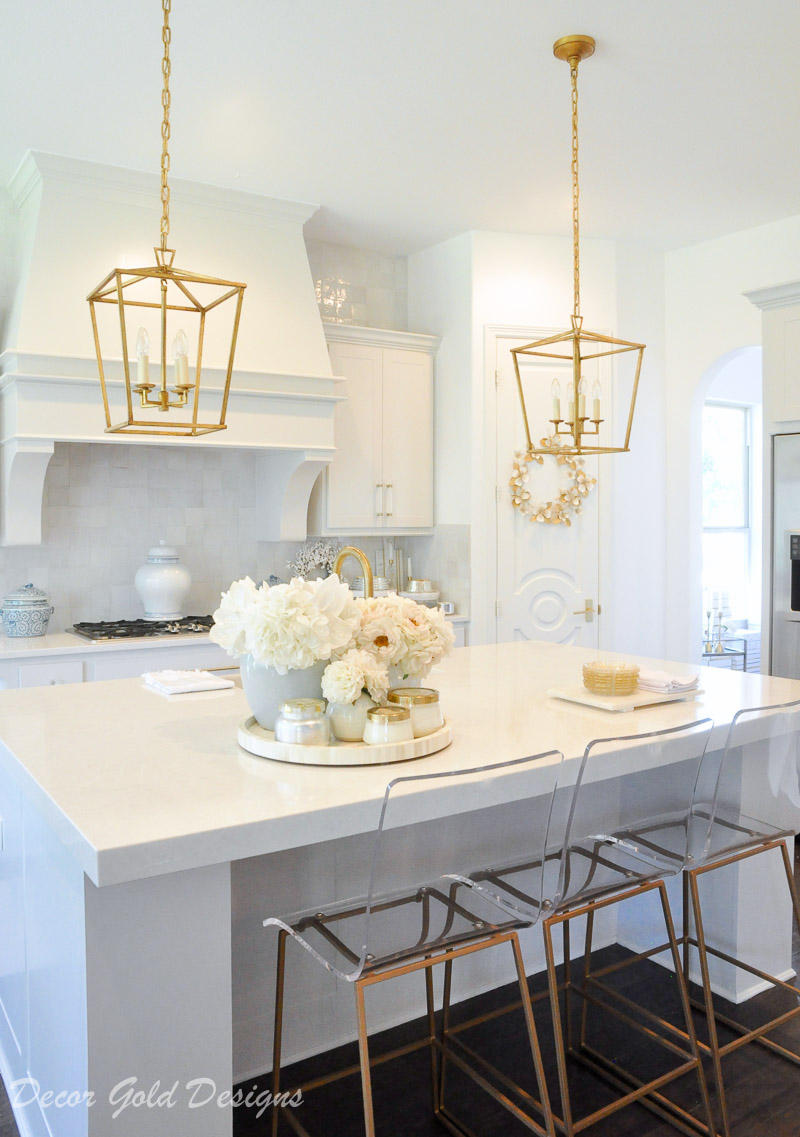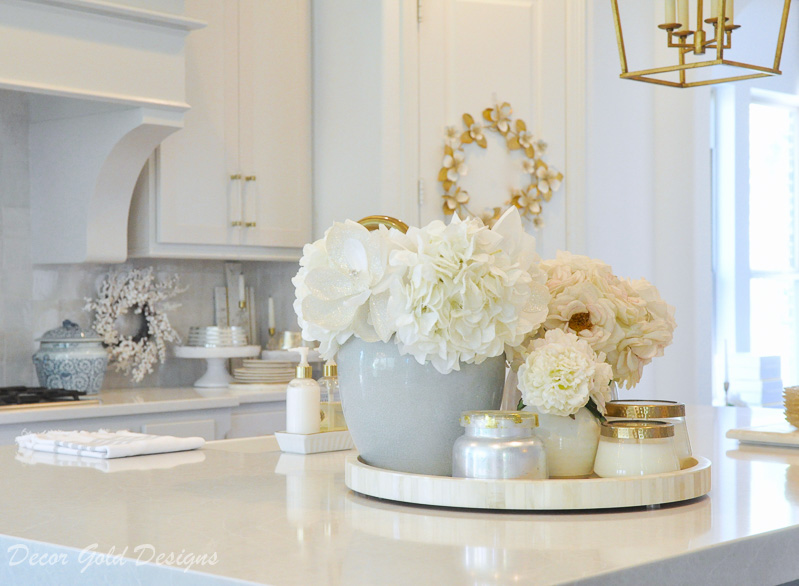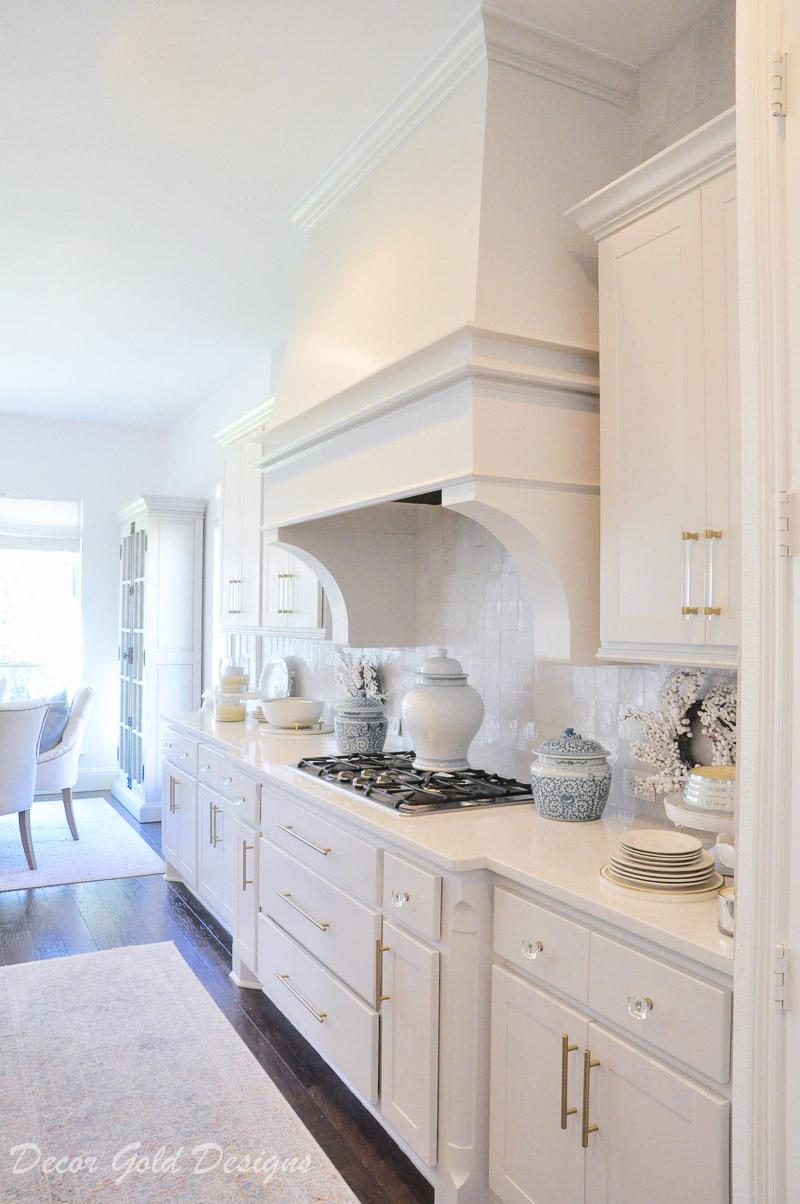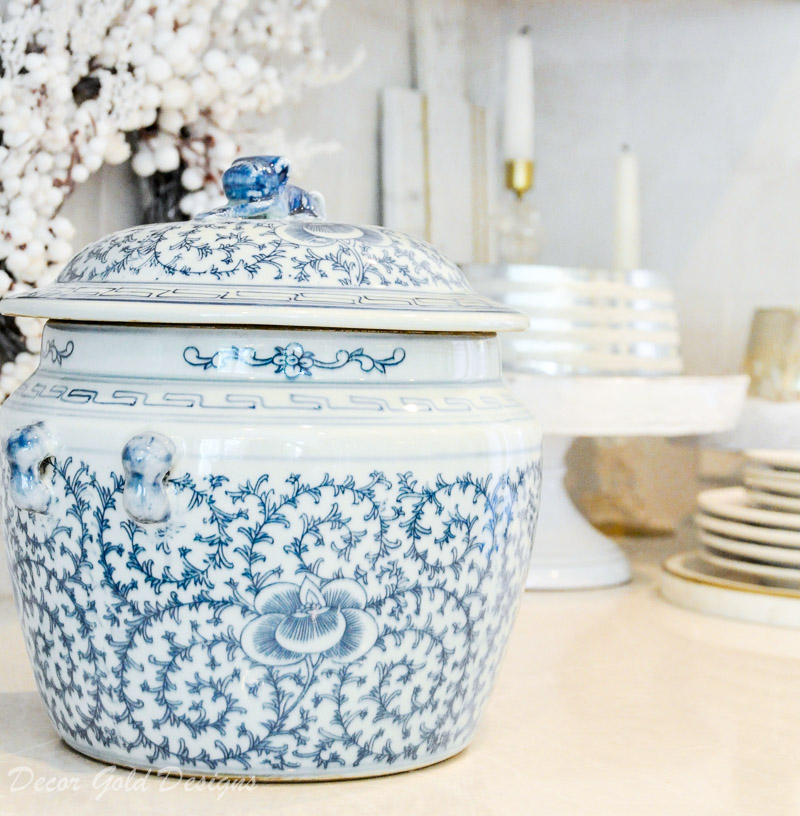 I placed new candles in my hurricane vases and paired them with some serving pieces. A platter on a plate stand is a great way to hide an unsightly outlet or an awkward kitchen corner.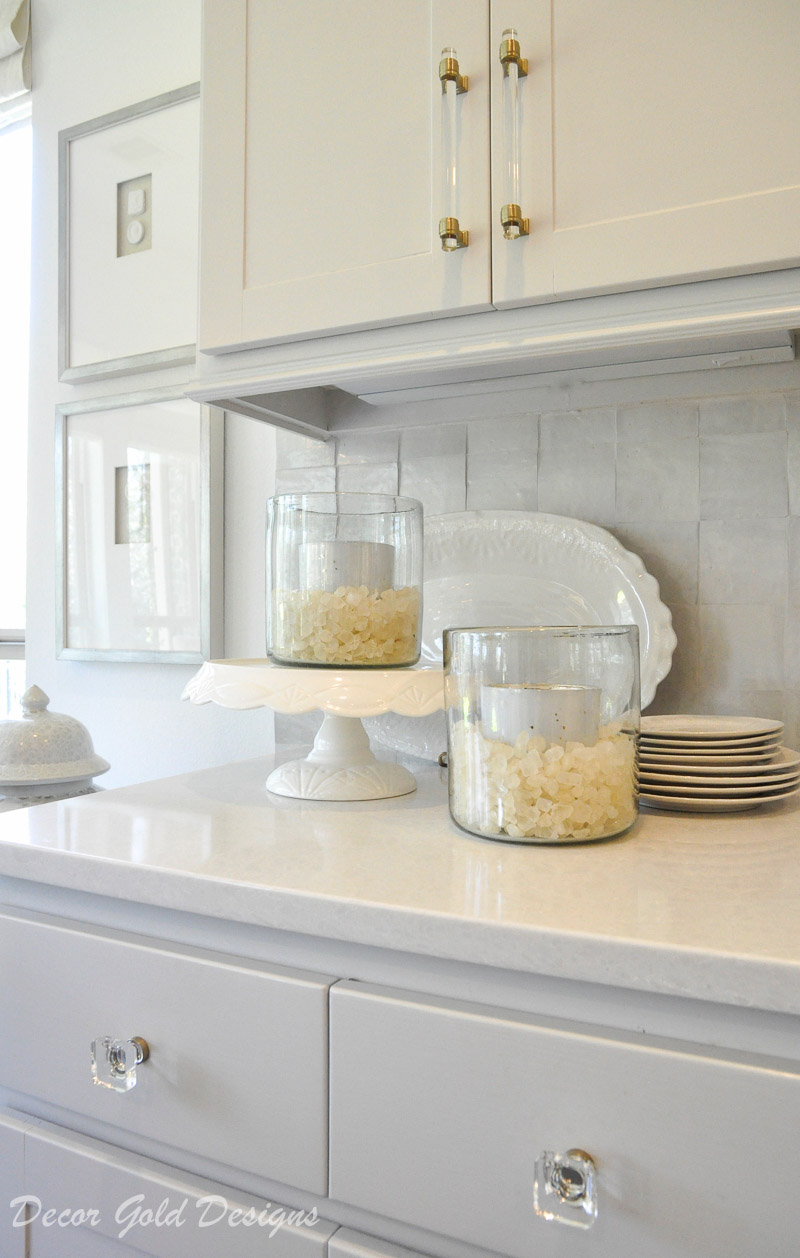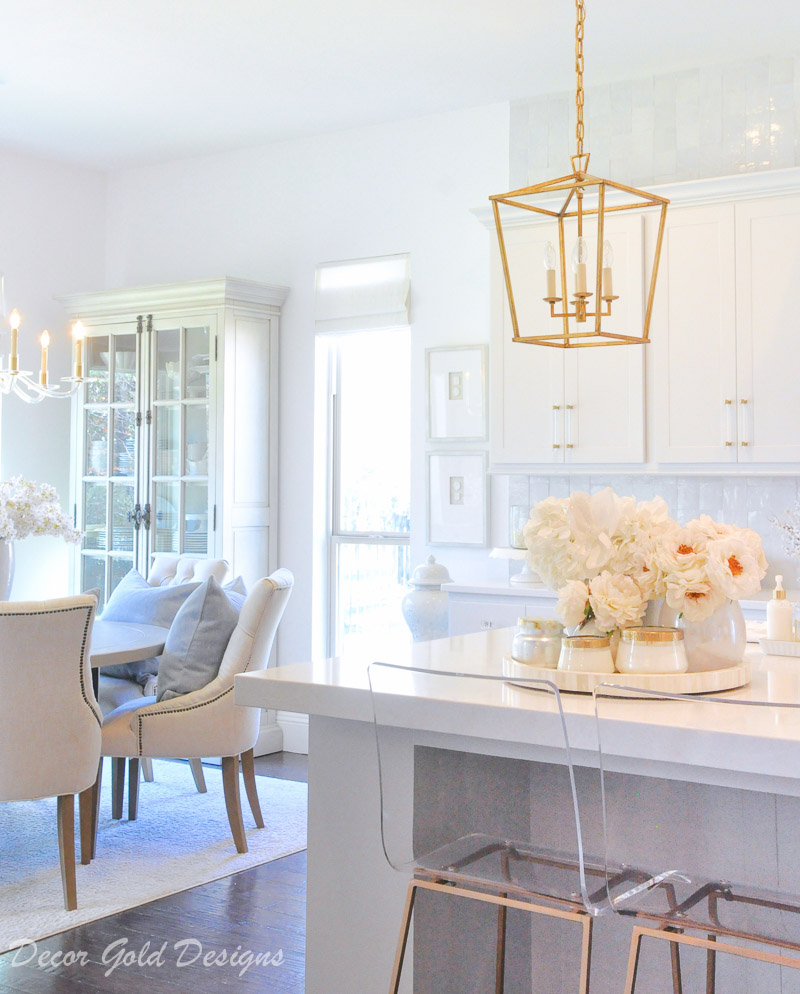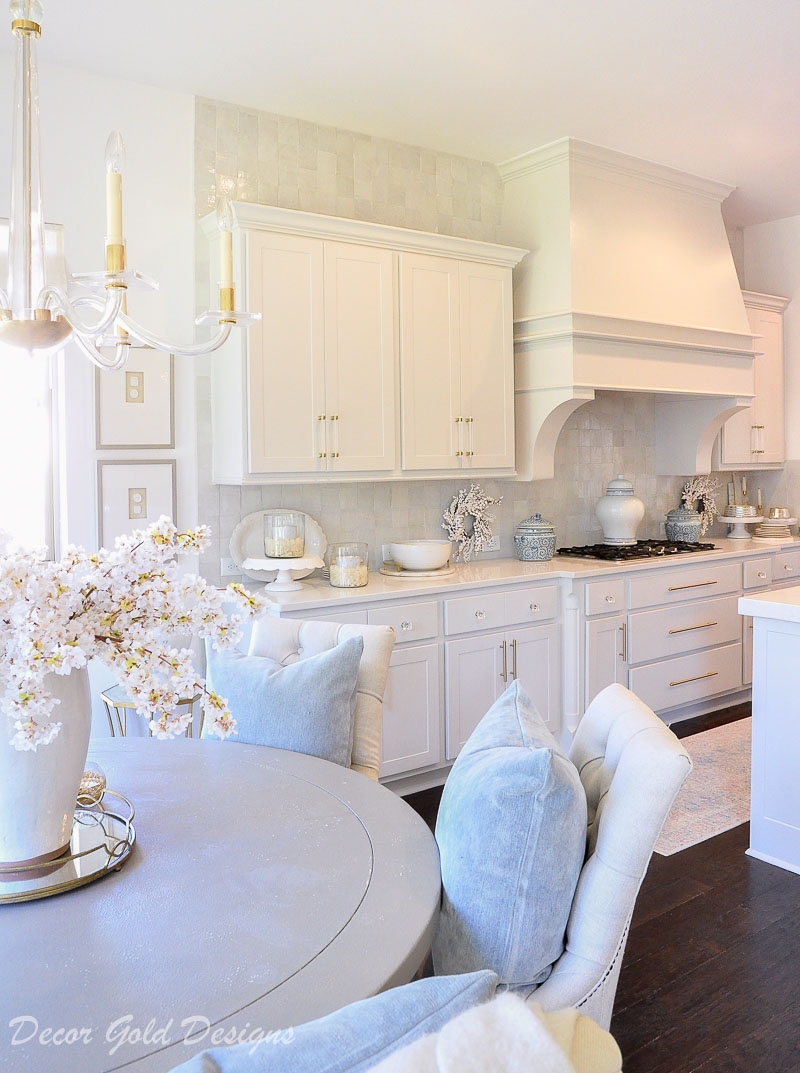 Winter Breakfast Room
Breakfast rooms are often overlooked. I simply added soft blue pillows and a large vase. Both were used in other parts of my home throughout the fall.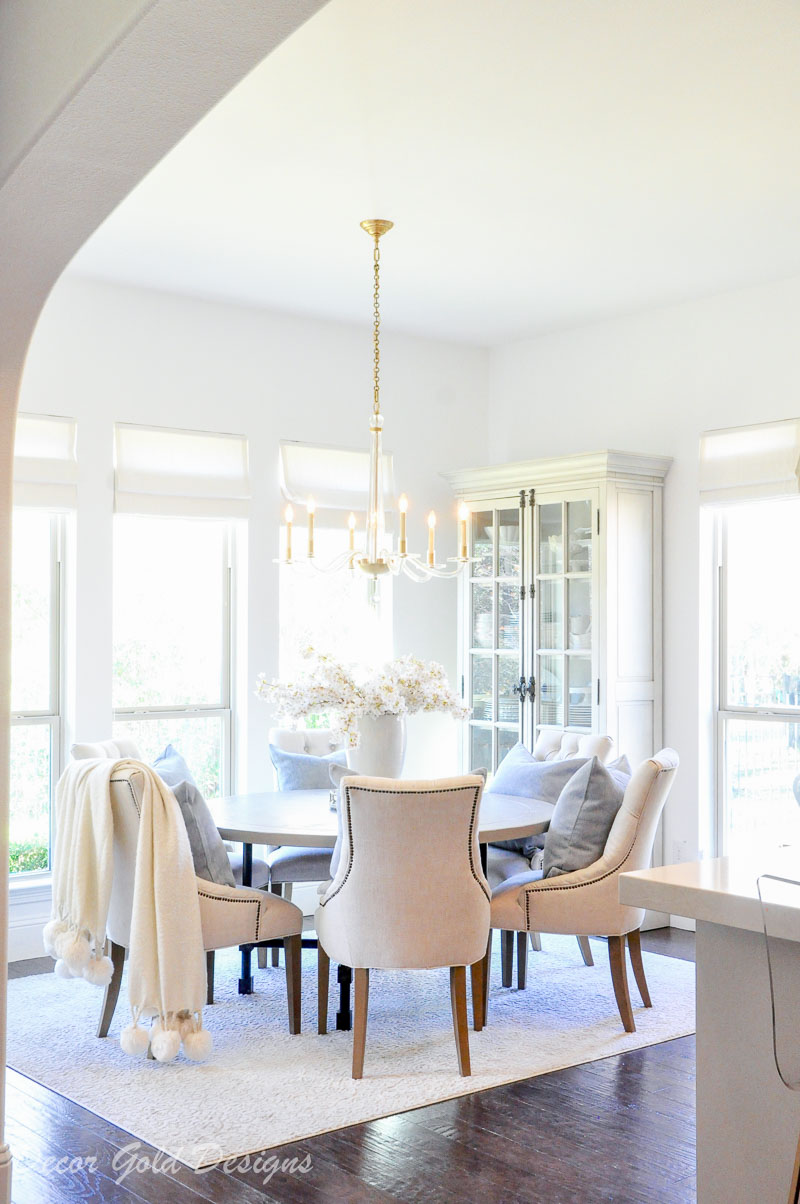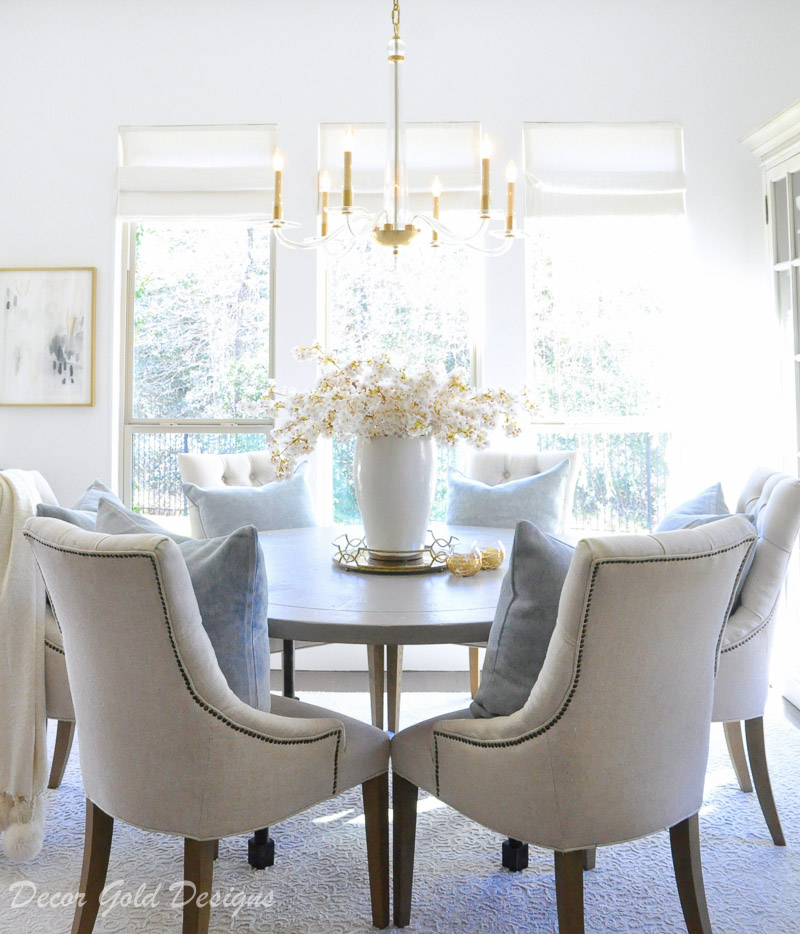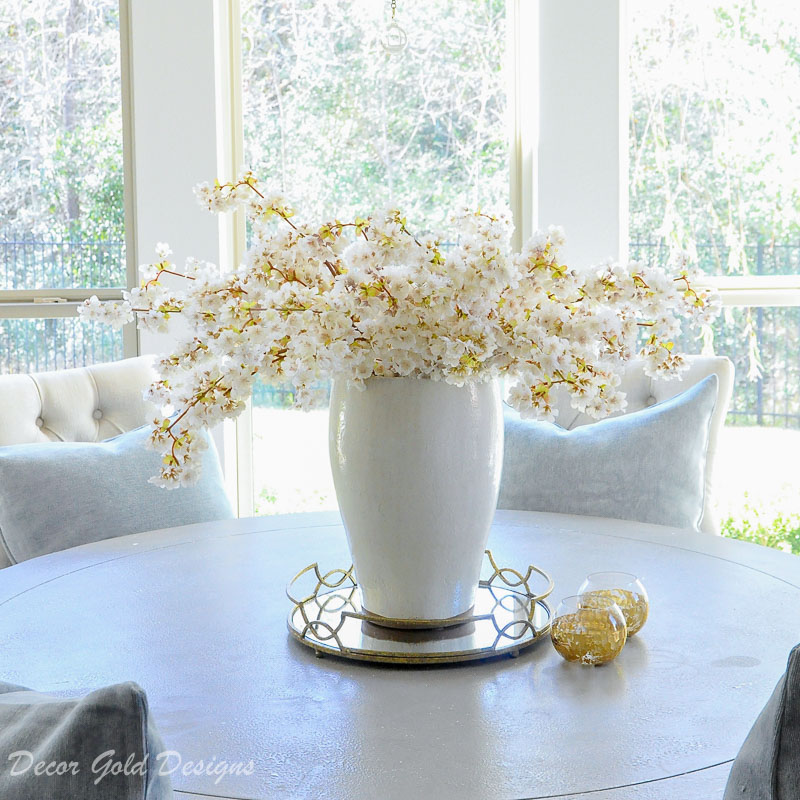 Winter Dining Room
In the dining room, new soft pink candlesticks steal the show. I bought two of each size, added pillar candles and placed them on each side of a footed planter filled with faux hydrangeas.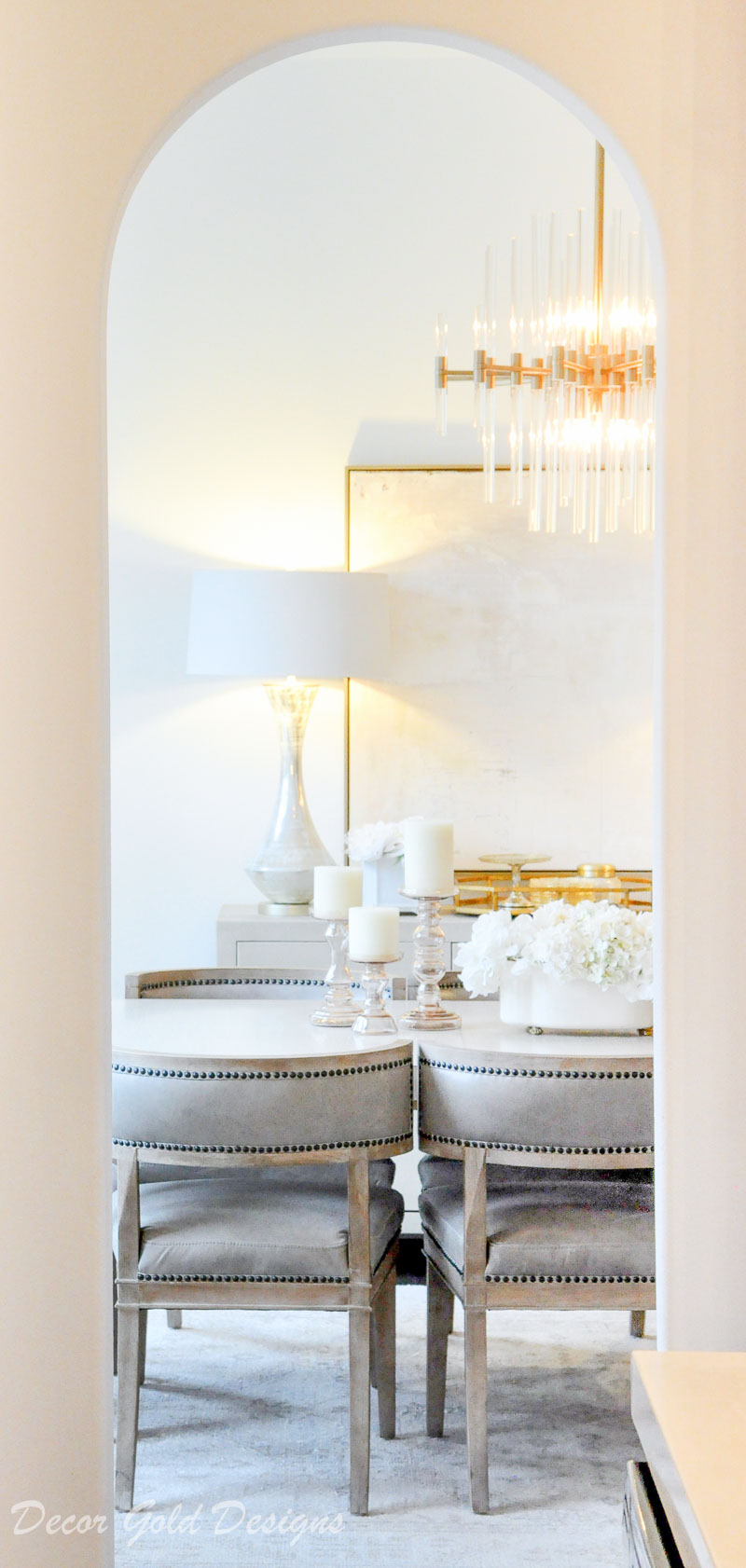 Even though this blush floral throw pillow has a bit more of a spring look than a winter one, I made it work by adding an oversized throw blanket. Don't be afraid to add throws and pillows to more than just bedrooms and family rooms.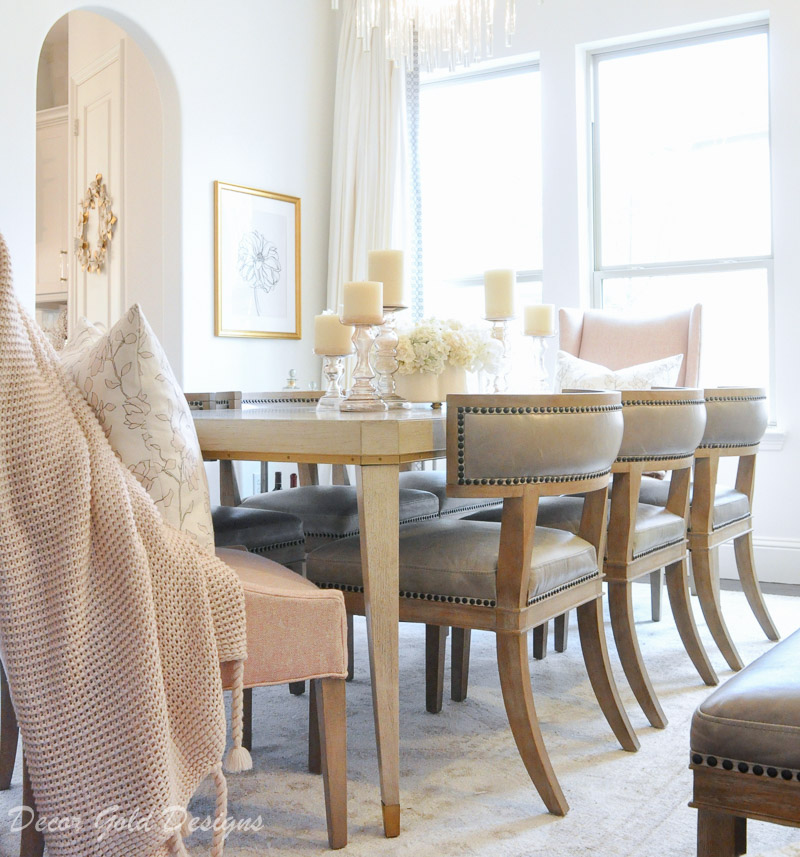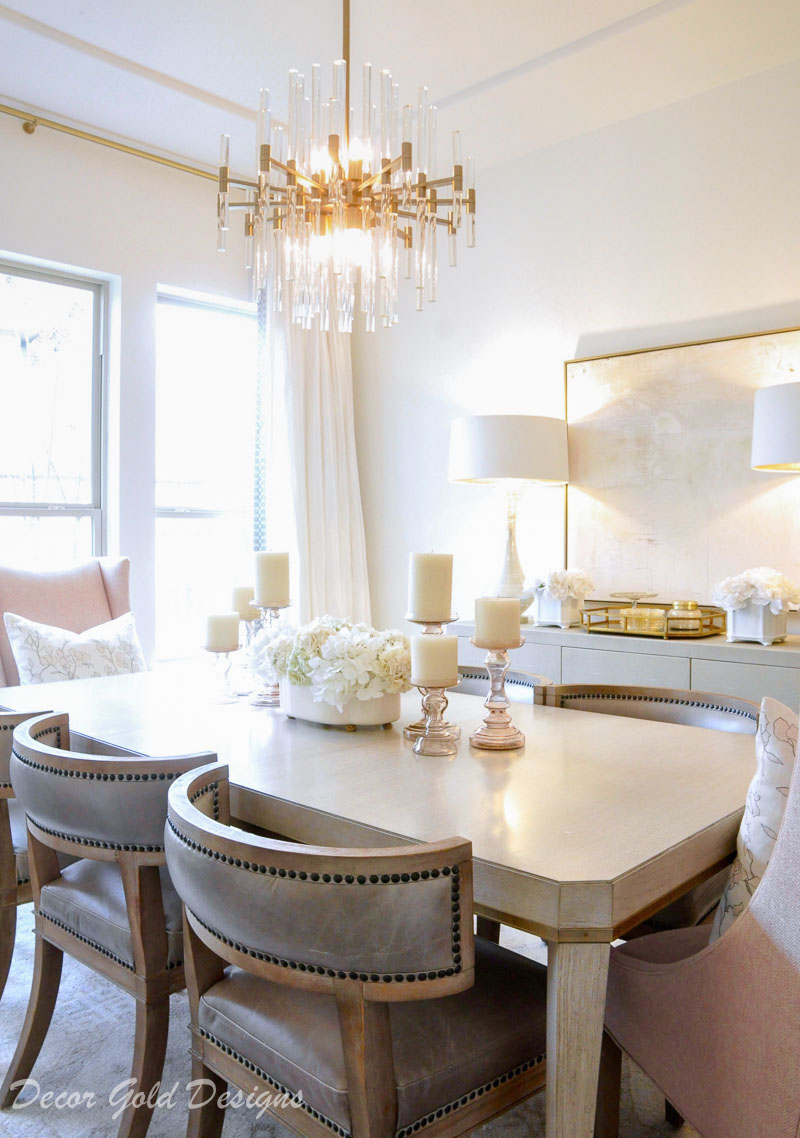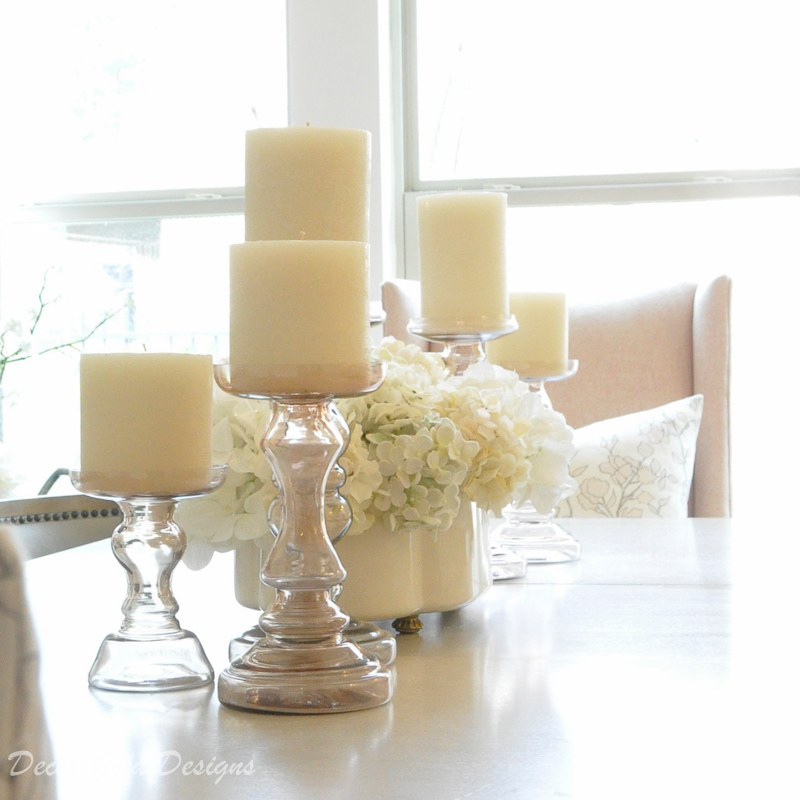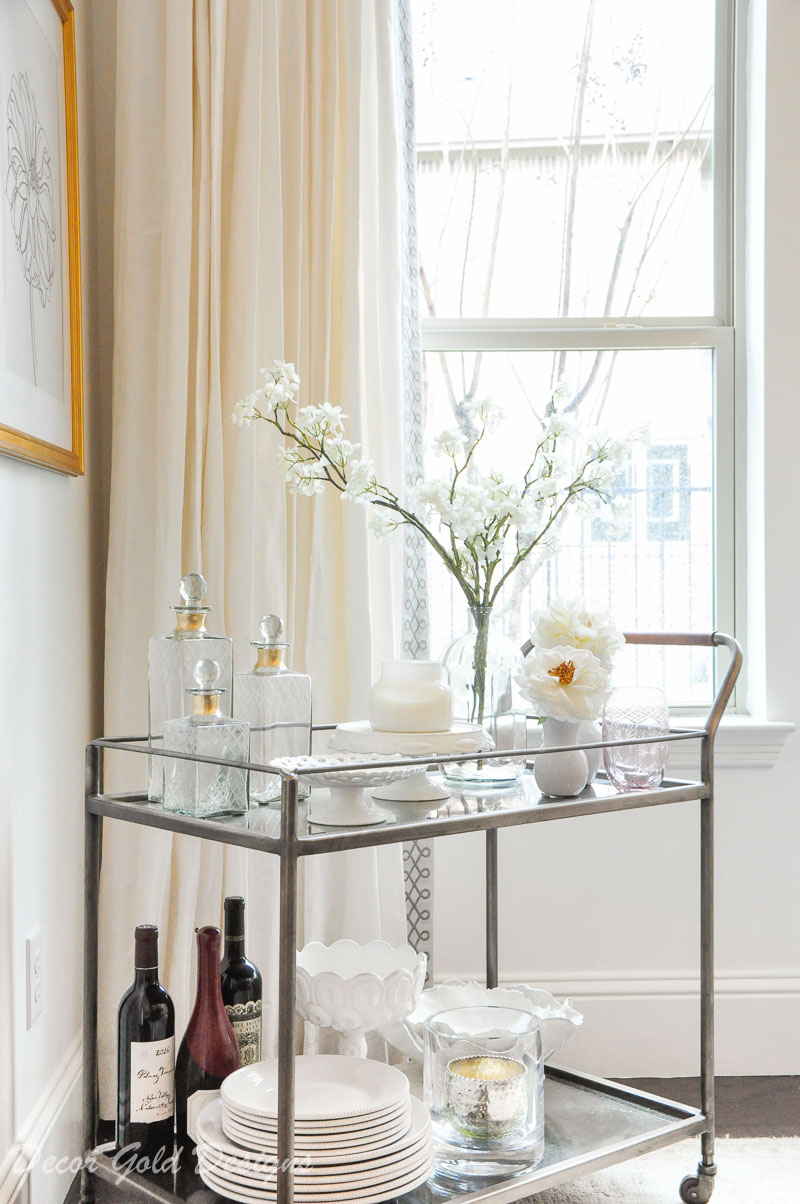 The low winter sun is my favorite. I love how it streams through my dining room windows. I hope you have a sunny spot in your home to enjoy!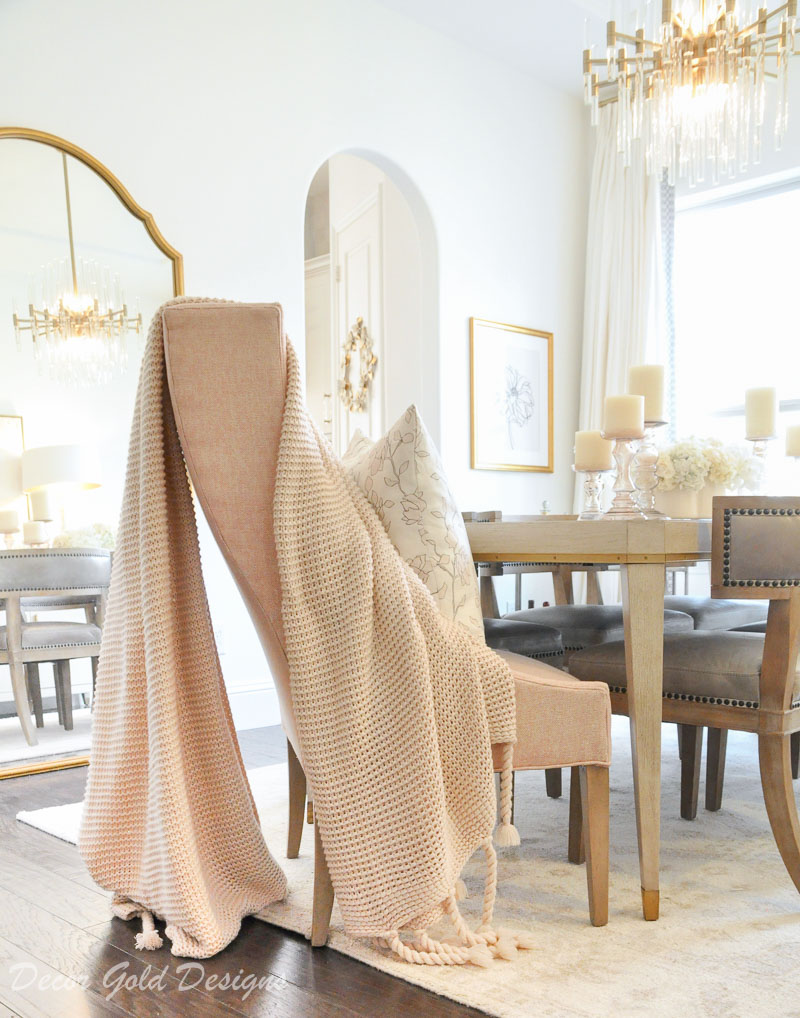 I hope you'll stay connected!
Click on the Image to Subscribe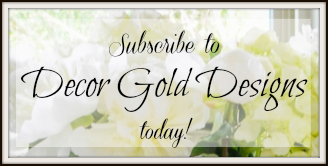 SOCIAL
Instagram | Pinterest | Facebook
Follow me on the LIKEtoKNOW.it app!