To say I'm obsessed with my freshly painted white walls would be an understatement.
I've been living with them for a few weeks now, but it only took me about a day to start bugging my husband about painting additional rooms. Poor Tony! But, don't feel sorry for him. He knew what he was getting into when he married me!
The truth is, my project list is very long. I need to do a better job of prioritizing before I add painting additional rooms to it. However, don't be surprised if more of our greige walls get "traded in" for brighter, whiter ones.
For now, I want to share our white rooms and a hint about what's coming up next!
First, we chose to hire painters due to time constraints. The walls, trim moulding, and ceilings all had to be painted. It took three days and over 20 gallons of paint.
Below, you will find our newly painted living areas. These rooms all open to each other, so it was an all or nothing proposition. You can read more about decorating an open concept home HERE.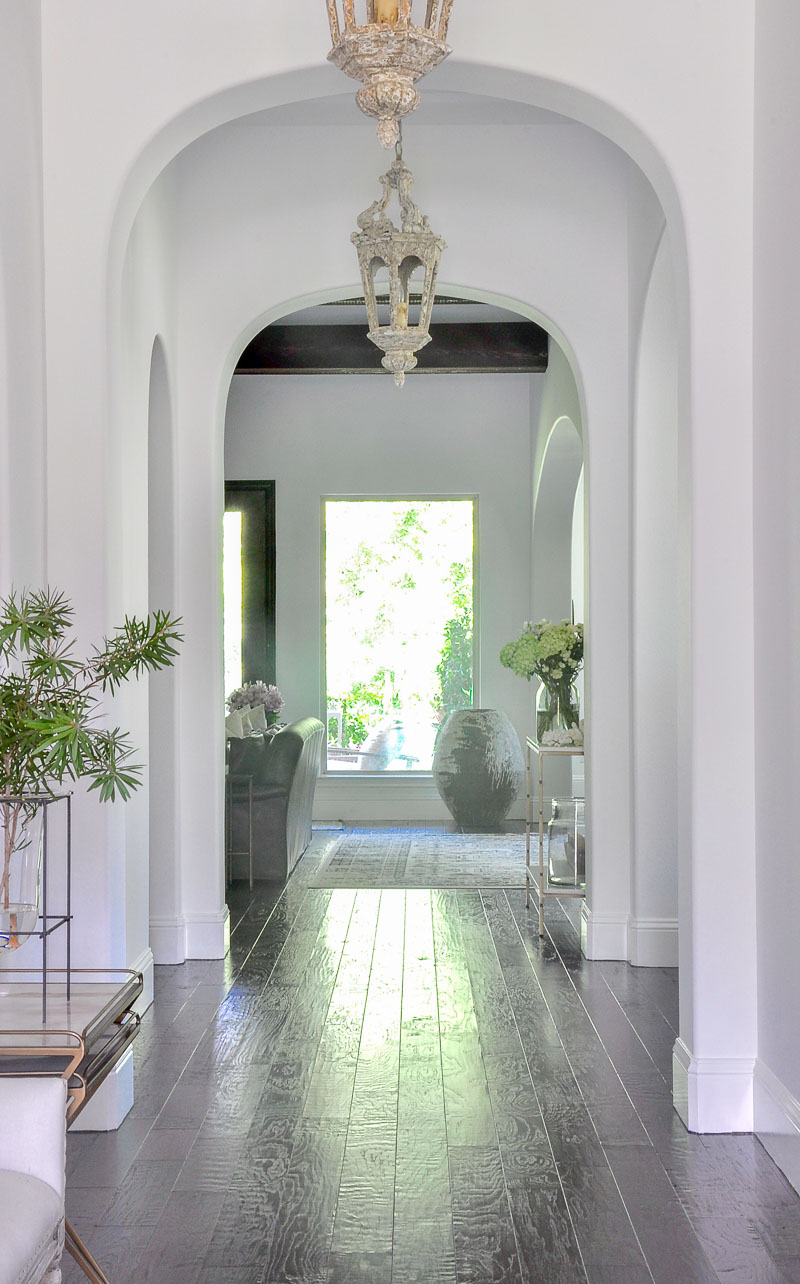 This area and the living room needed white walls desperately. We chose a solid front door for privacy. As a result, our entry only receives significant amounts of light from the back of the house.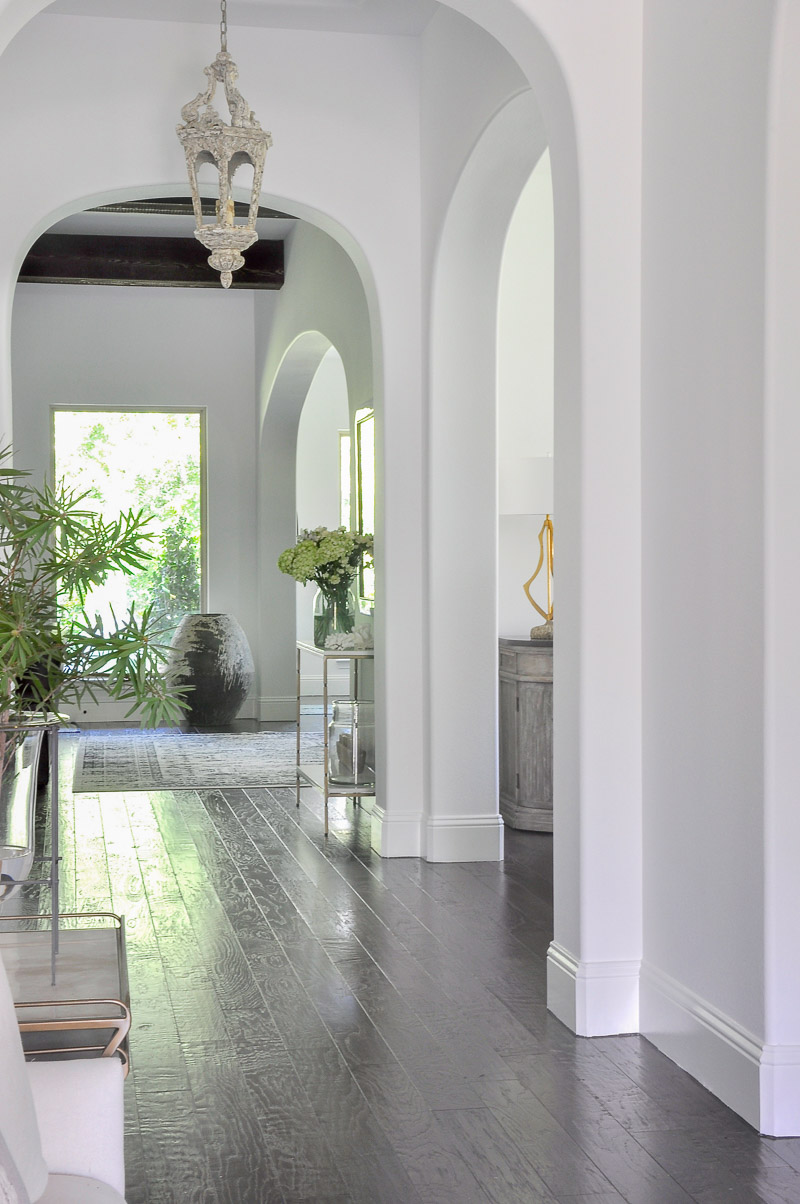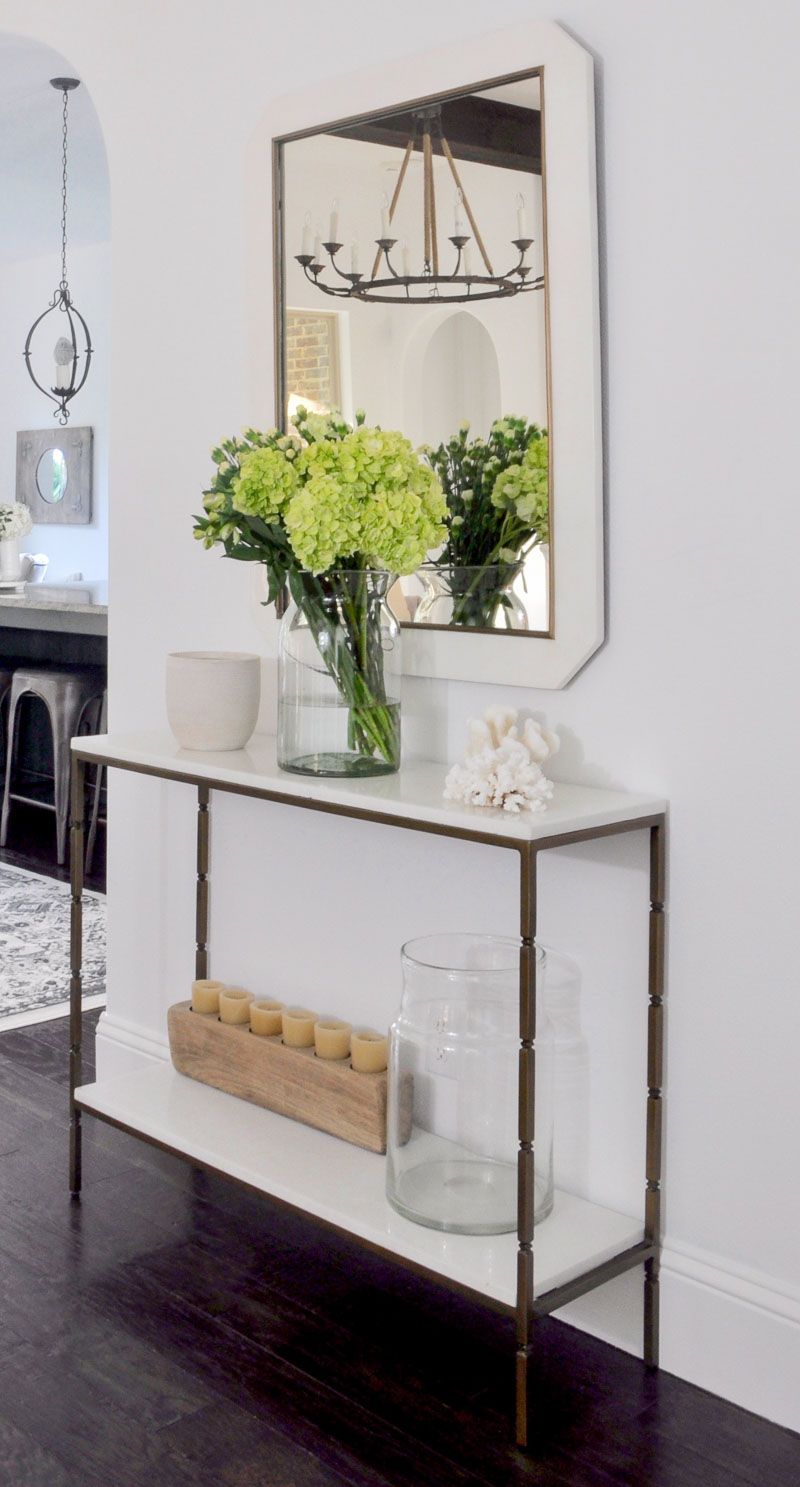 *This post contains affiliate links
Shop Entry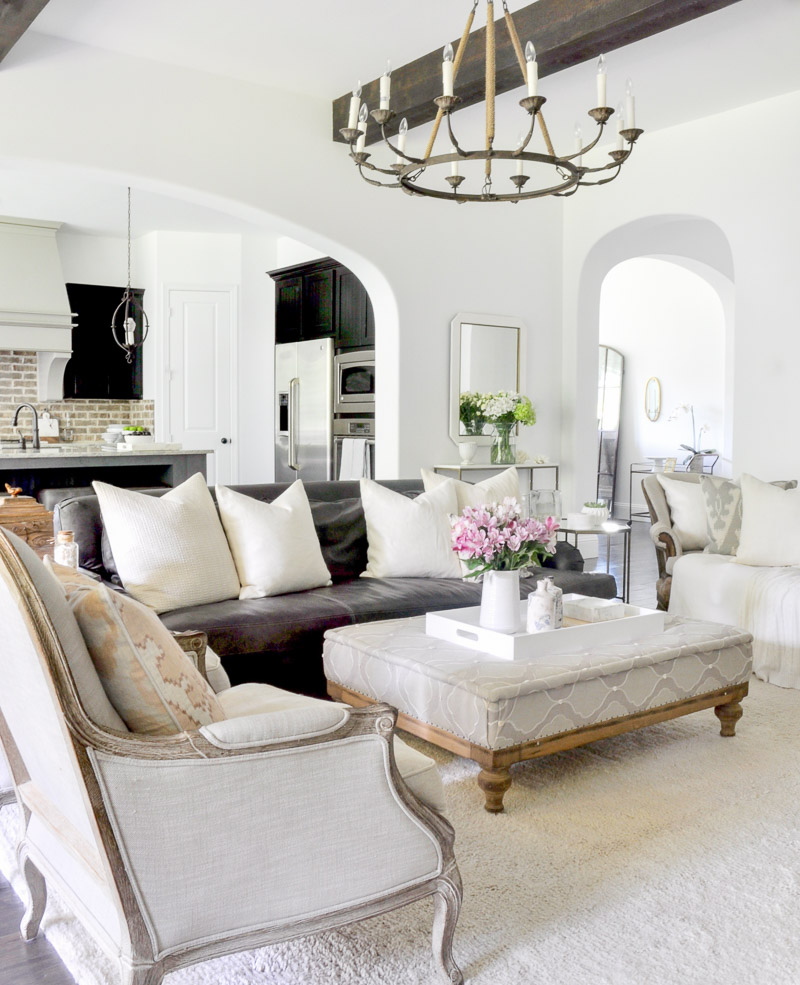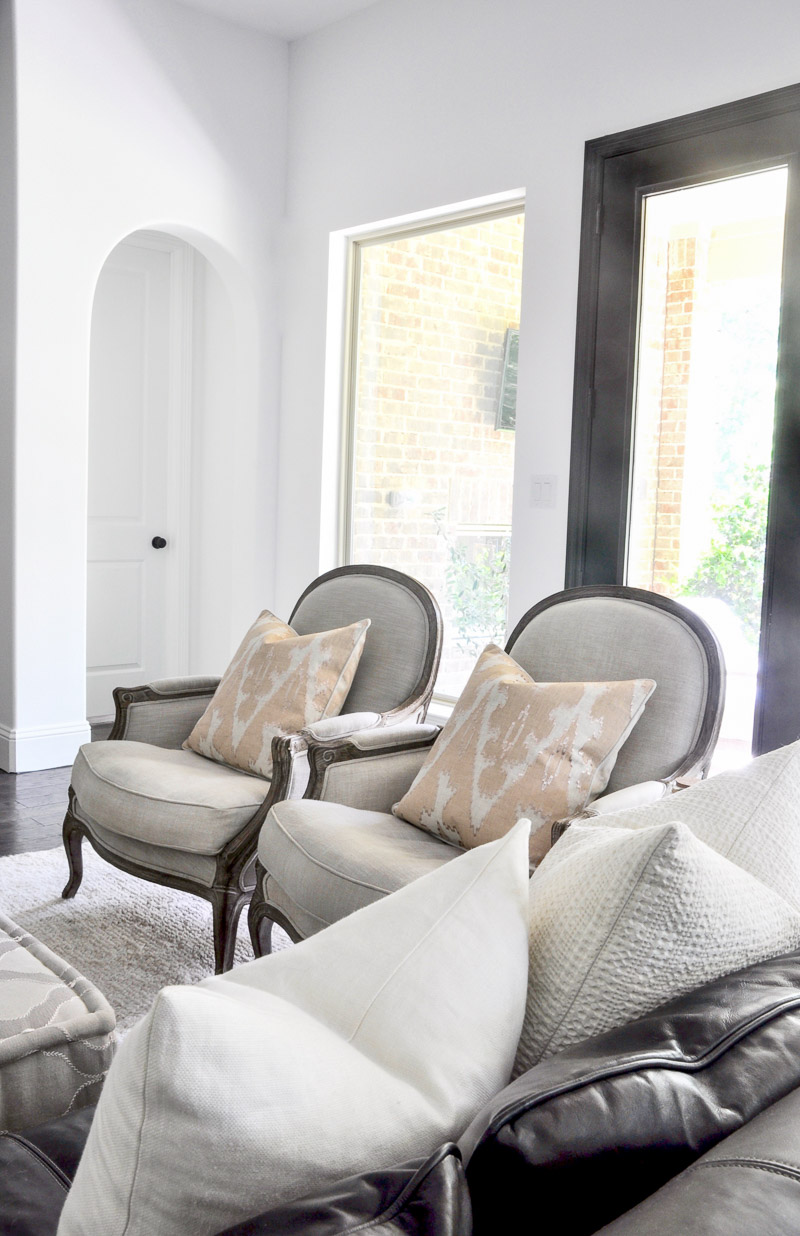 The living room windows are inside our patio, which reduces the incoming light. So, the new paint became especially impactful in lightening this room as well.
Time for that hint mentioned above…..I'll be doing more to brighten this room in the near future and I am very excited about planning this update!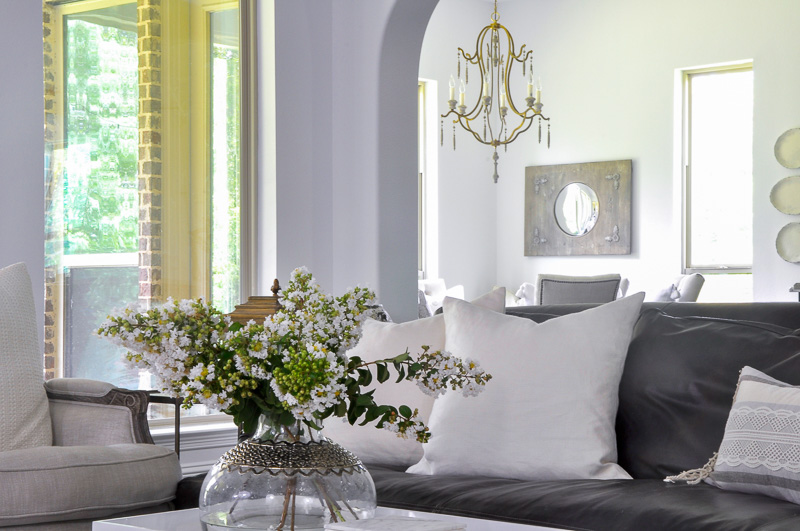 Shop Living Room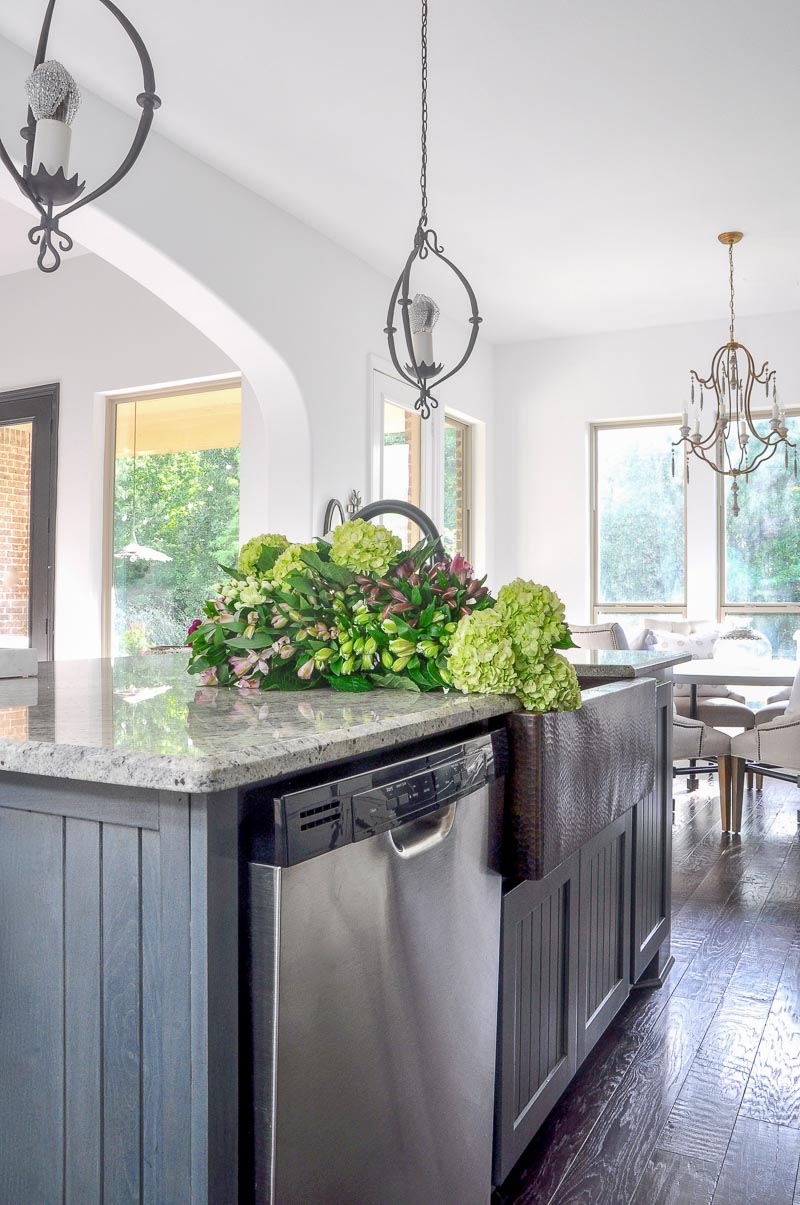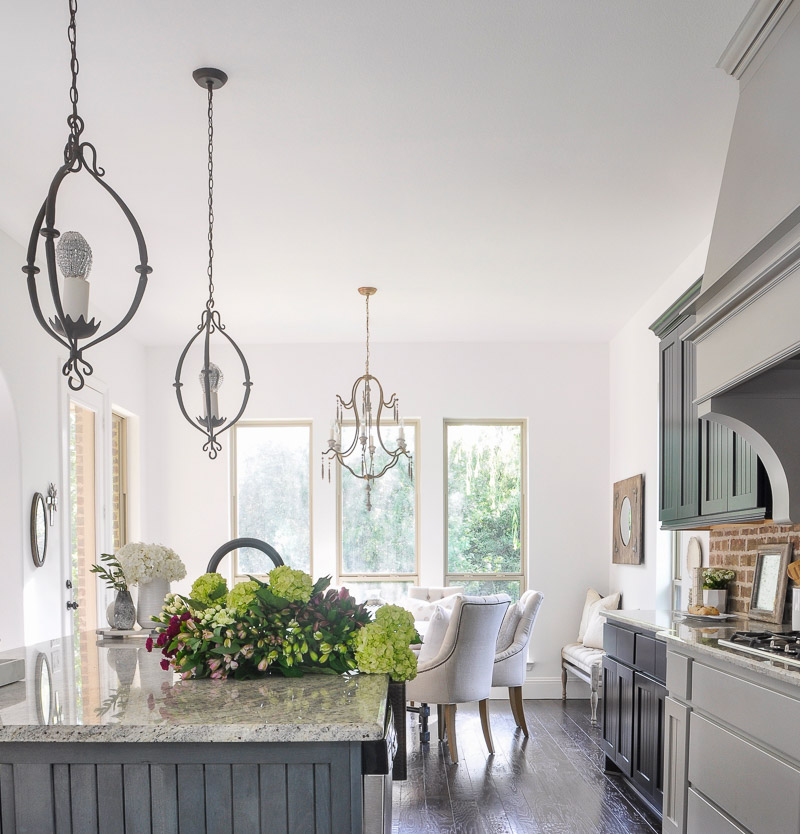 Shop Kitchen & Breakfast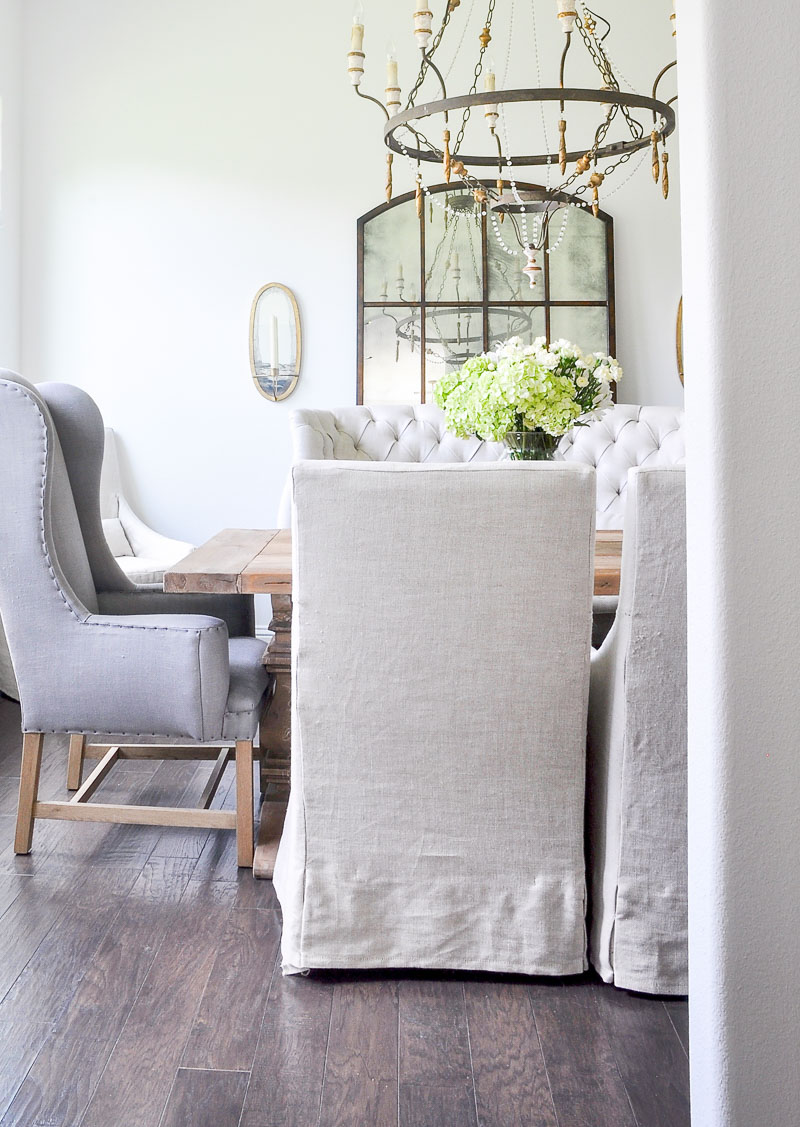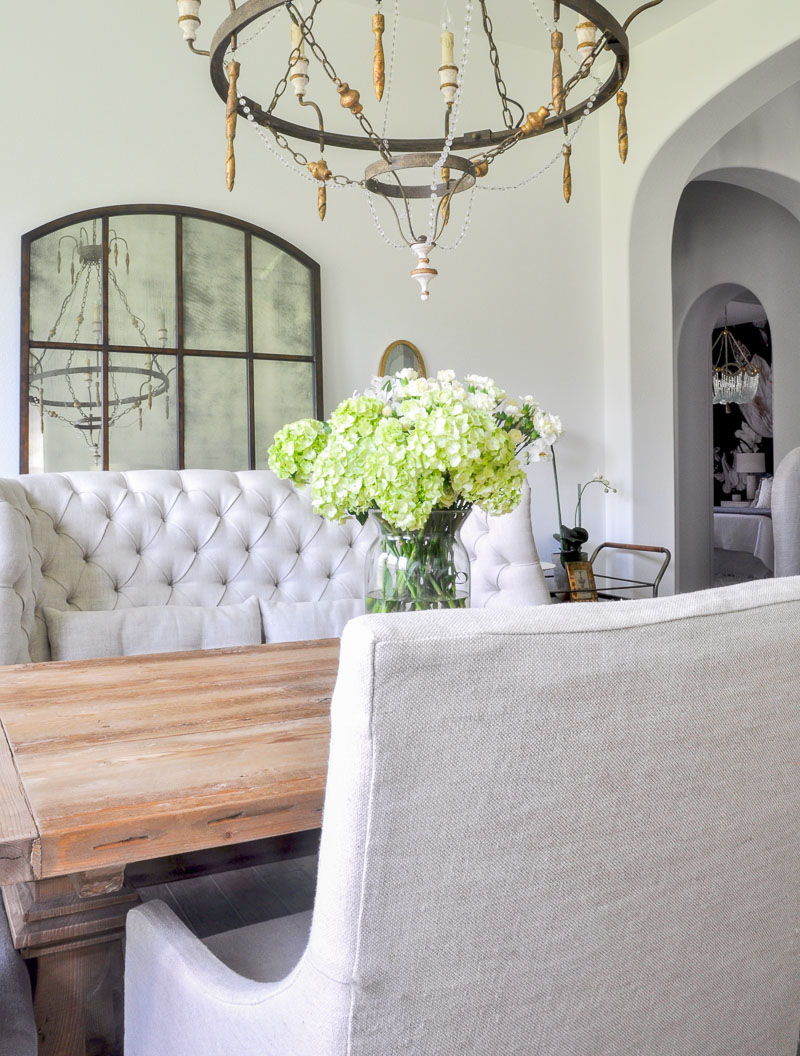 Shop Dining Room


I must say that I am very happy with the results. Our home has become brighter and the white paint adds to the feeling of spaciousness to each room. In case you missed it, HERE is how we decided it was time to paint.
The color we selected is called Chantilly Lace by Benjamin Moore. You can learn about my paint selection process HERE.
One last thing, in case you are reading Tony…. don't be surprised if painting additional rooms is high on our to do list soon!
If you'd like updates on our projects and posts, please click here to subscribe to Decor Gold Designs.
Related posts:
How to Choose the Right White Paint