We love to be outside sitting in our patio. On the first pleasant day after winter, this is where you'll find us. And you'll find us here on each pleasant day that follows. In fact, we spend more time in our outdoor living space than we do in most of the spaces inside our home!
When we selected our homesite, it was in large part due to the view from our patio. When we're lucky, a colorful sunset peeks through the forest and casts the most dreamy pink glow on our yard.  In a few short weeks, the trees will be even lusher and the temperatures will be perfect. Hopefully, there will also be frequent sunsets. Either way, I won't want to spend much time inside.
I consider our patio an extension of our indoor living room. It needs to fit us and I prepared it to do so recently.
Today, I am excited to share our spring-ready patio with you, along with a few beautiful new pieces.
*This post is brought to you as part of a collaboration with Bassett. The images, thoughts, and words are mine. I want to thank you all for your support of the sponsors that allow me to continue to create content and share products that I truly love and use in my home. 
I was incredibly excited to learn that Bassett would be launching an outdoor furniture line. With Bassett's focus on quality, the decision to collaborate with them was an easy one.
Welcome to my favorite lounge spot!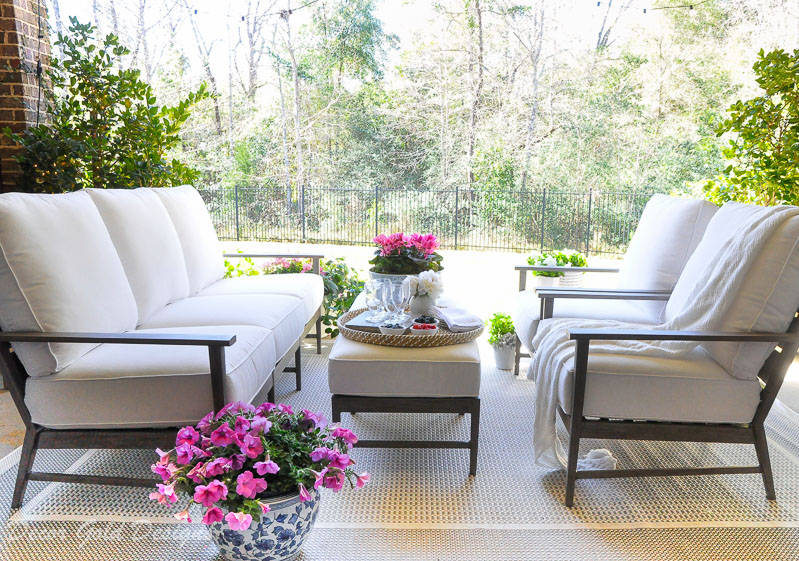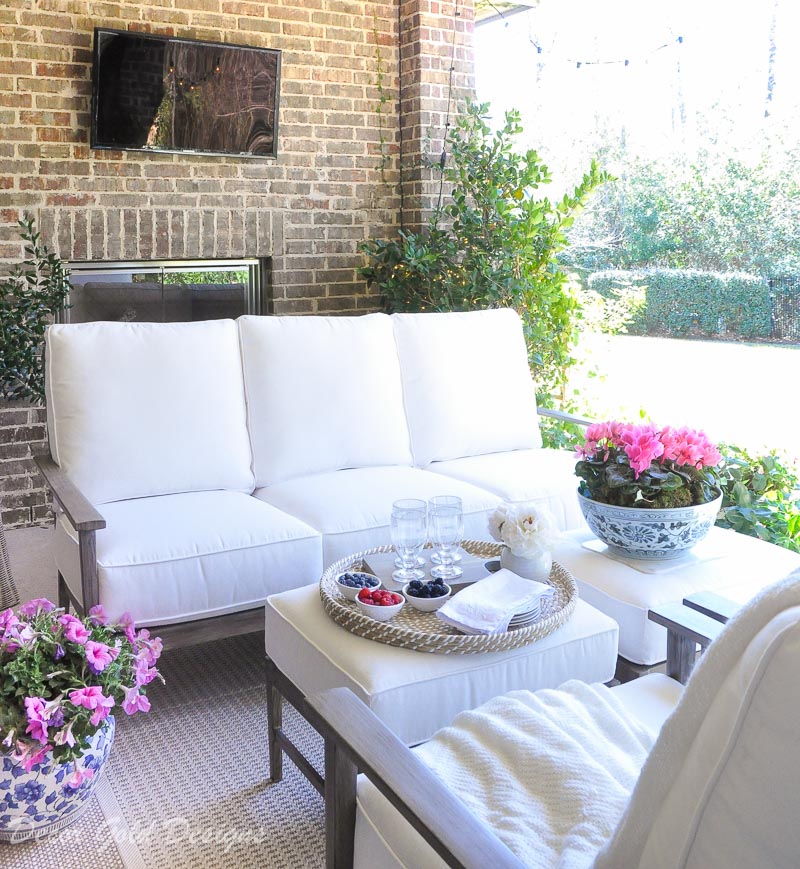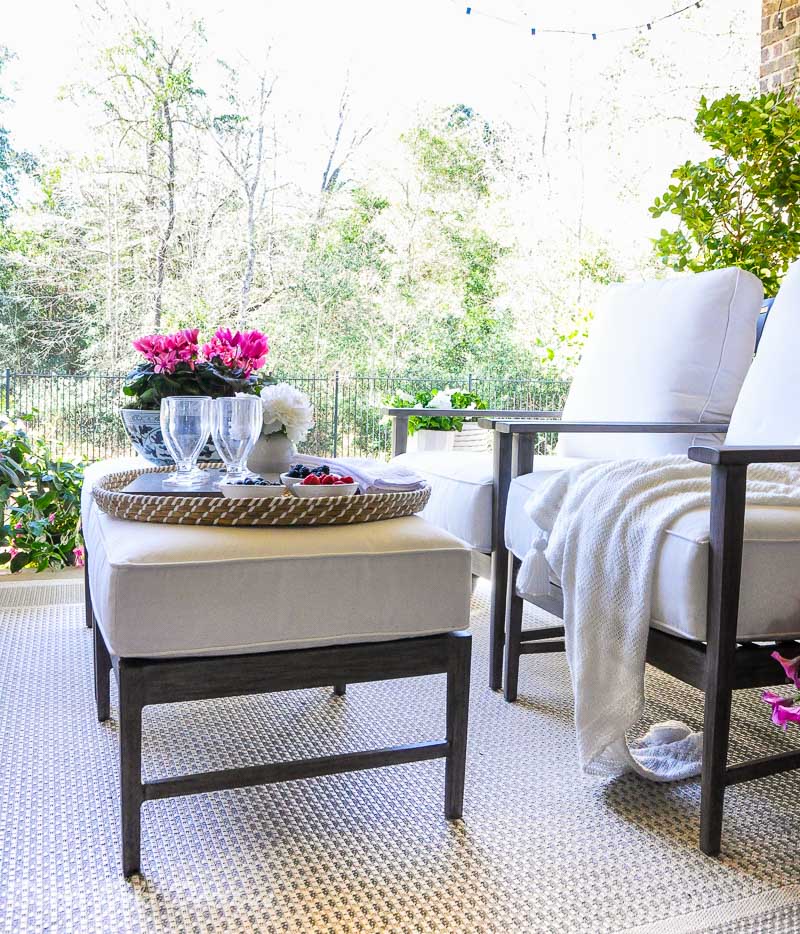 Furnishings
The most important part of a patio update? Hands down, the seating. Needless to say, the desire for beautiful and comfortable pieces is big!
I was confident the Bassett outdoor pieces I selected would be comfortable, but they exceeded my expectations. The cushions are incredibly plush and inviting. They are made with a gel foam topper…… so good! And did you notice how thick they are??! To help them continue to look great, all Bassett outdoor cushions have an antimicrobial treatment which makes them resistant to mold and mildew.
All of our furniture selections are from the Lakeview Collection. This collection features pieces that are aluminum alloy (extremely durable). The finish is a powder, another choice for advanced longevity and durability. They also feature a hand painted antique glaze that is simply gorgeous.
Sofa
The sofa is the perfect size for our outdoor space and I just love the style!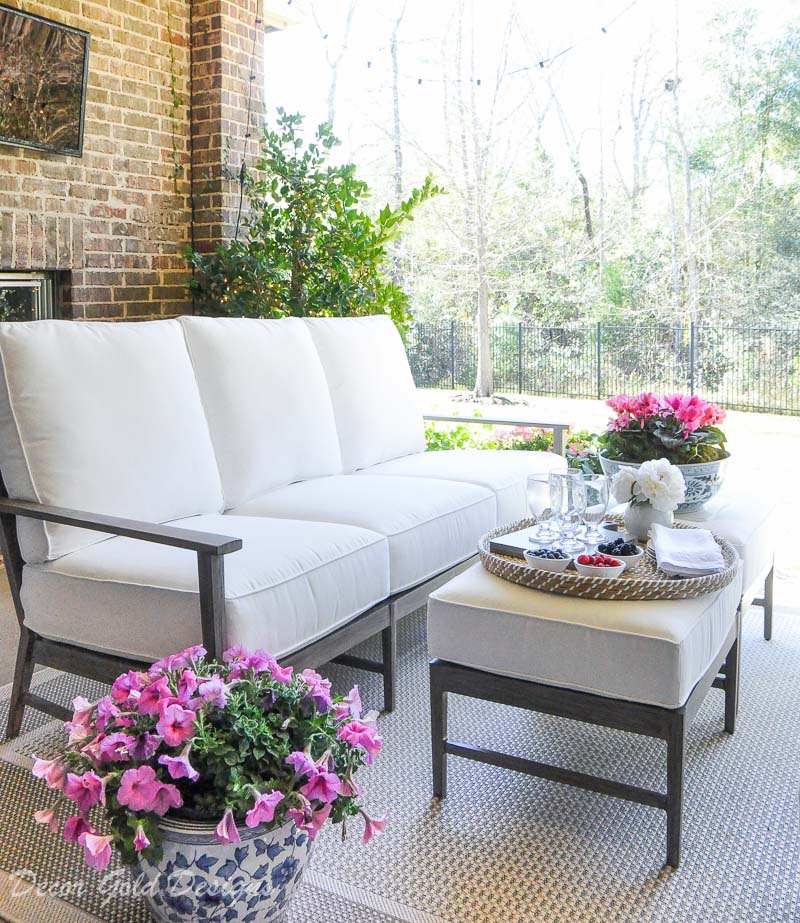 Chairs
The two new chairs face the sofa and they also face our outdoor television. They are just as comfy as the sofa!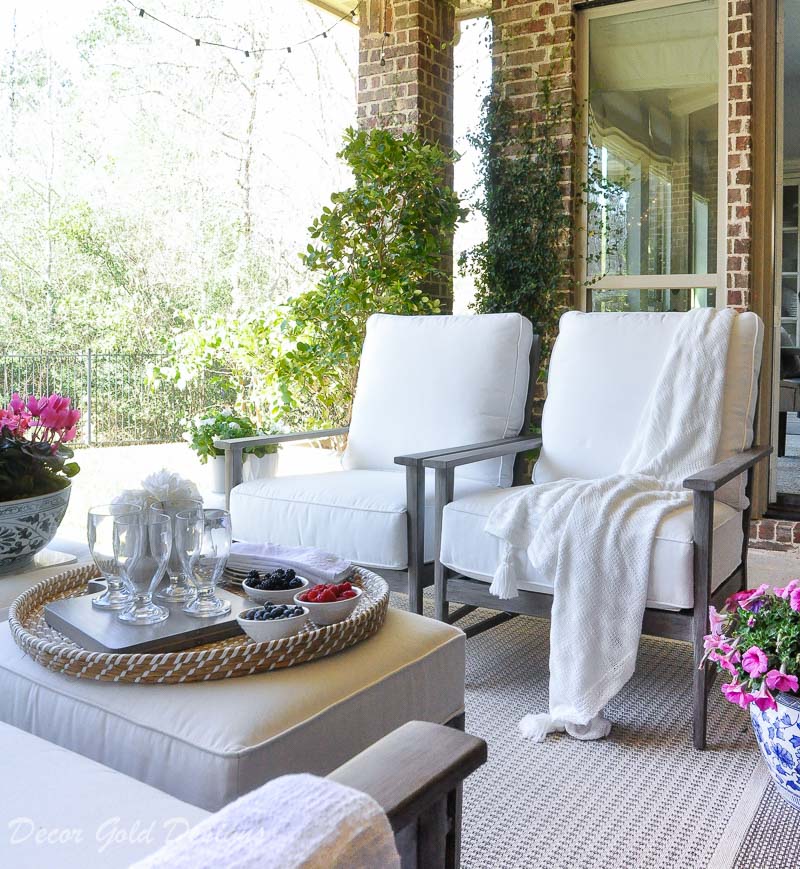 Ottomans
A pair of beautiful ottomans provide a place to rest our feet or a spot for a tray with snacks. Ottomans help create an intimate setting and are extremely versatile.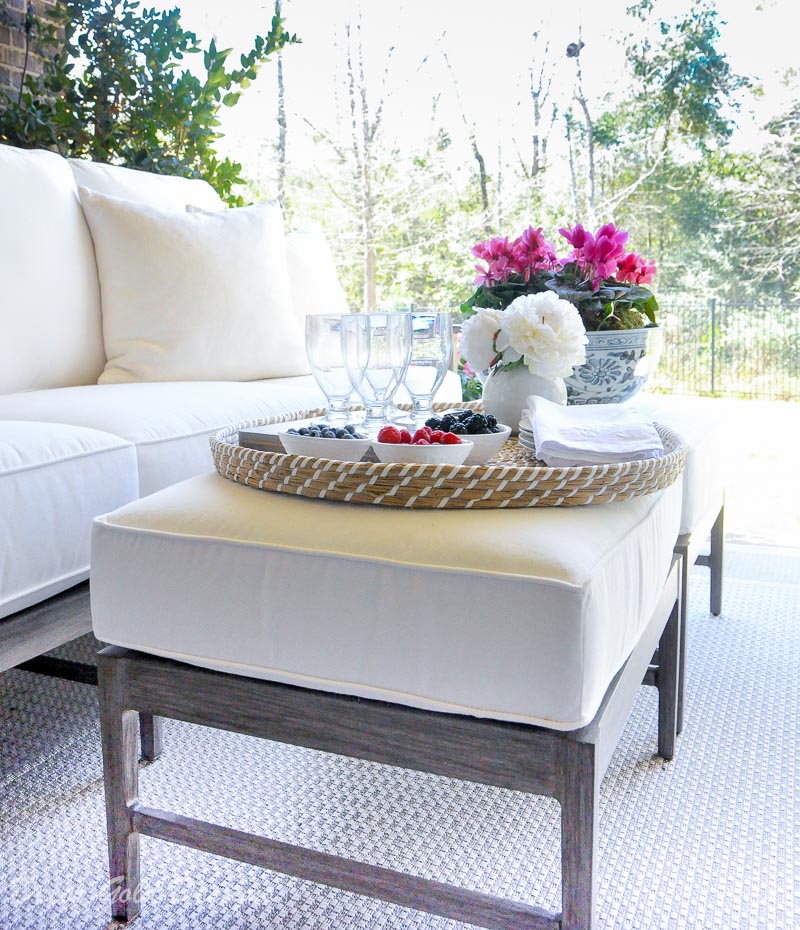 Rug
Adding a rug defined the space. I LOVE the timeless look of this indoor/outdoor one.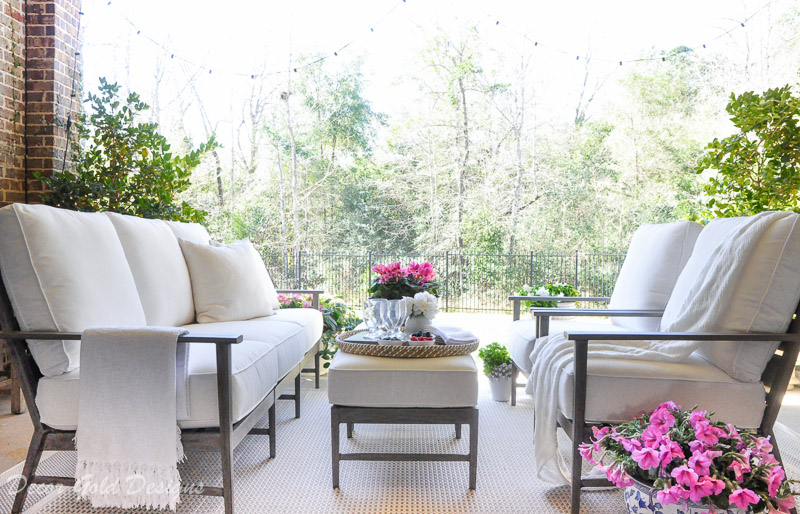 Pouf
This cute gray pouf is one final Bassett addition. It is light enough to move from spot to spot but solid enough to provide an extra seat when needed.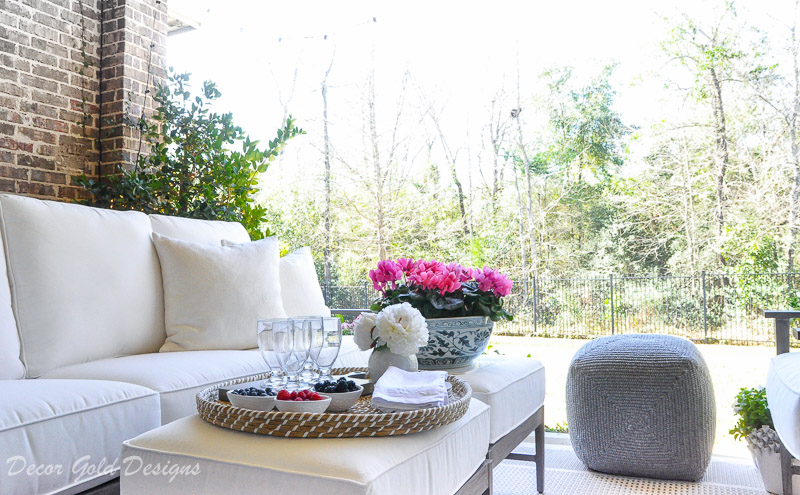 Accessories
I always have a round tray on hand to use outside. A few bowls of berries or a basket of chips and salsa are favorite outdoor snacks and easy to serve.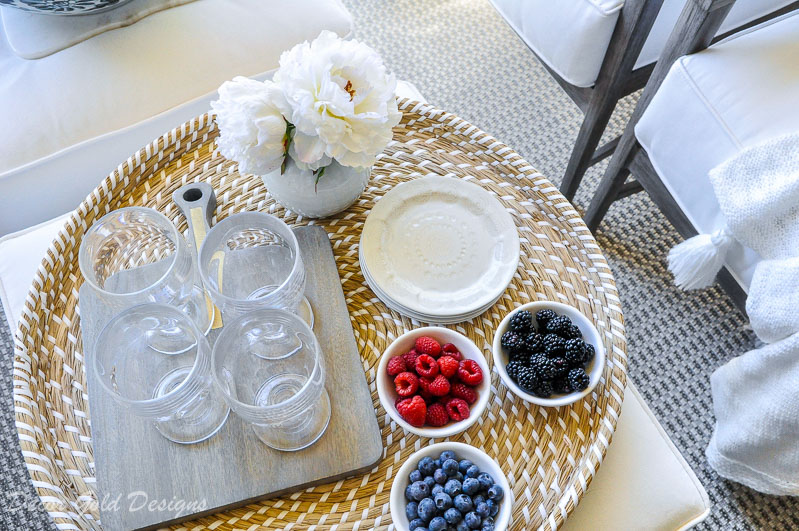 Flowers
What would a spring patio be without flowers? The addition of color completes the look.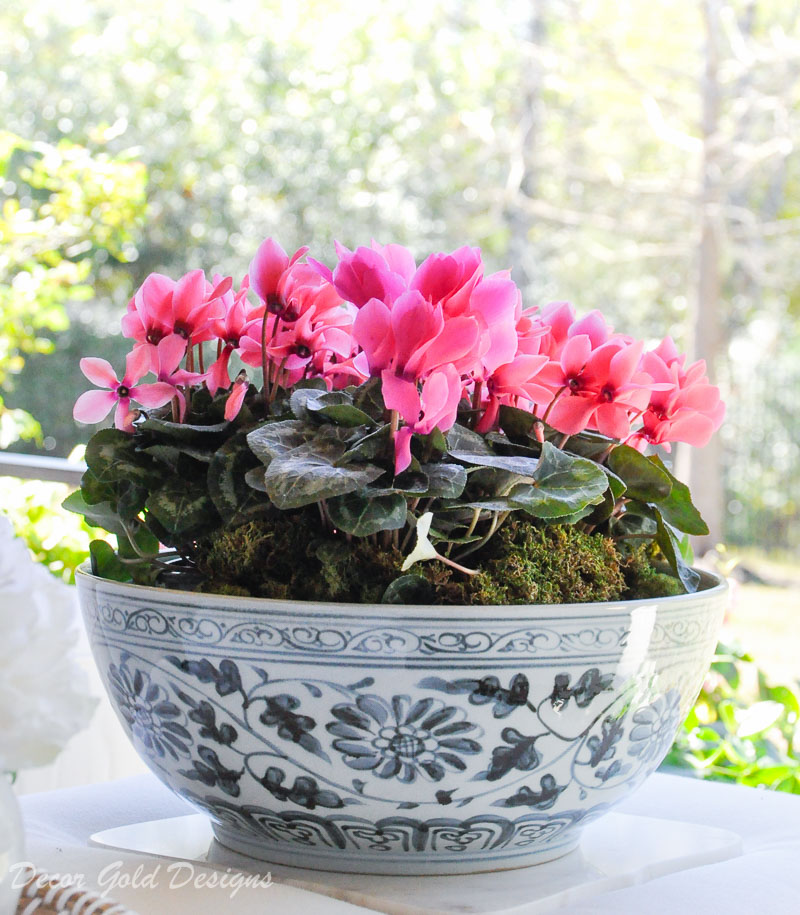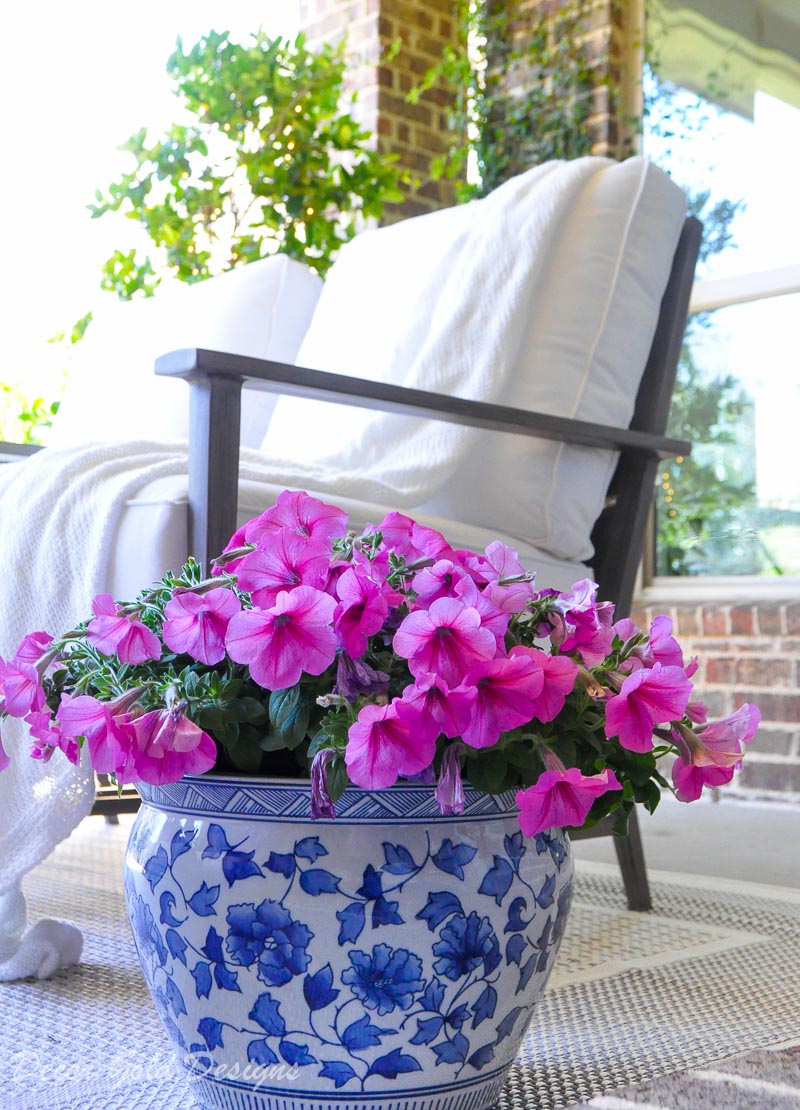 Ava
Remember our sweet rescue puppy, Ava? She has already claimed her spot and continues to live her best life!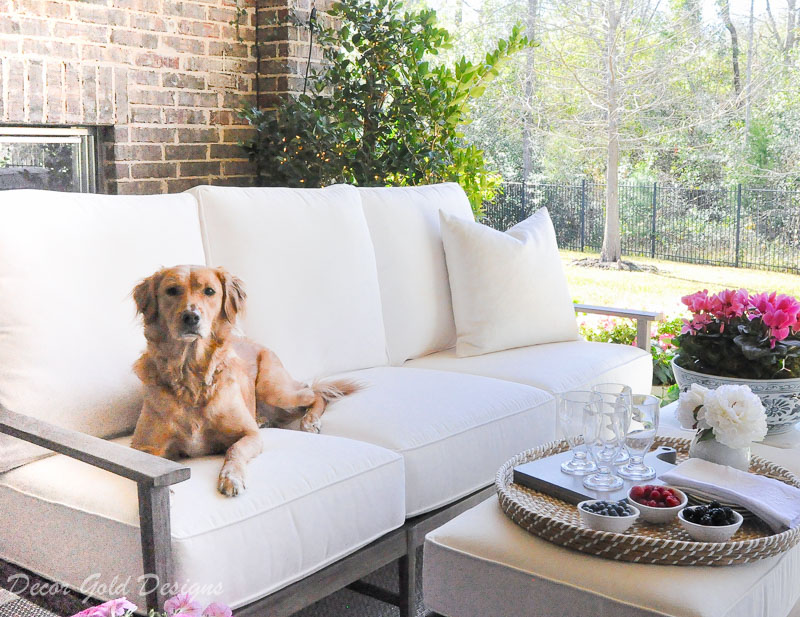 Evening
Now for my favorite time of day. Relaxing here as the days get longer makes my heart happy.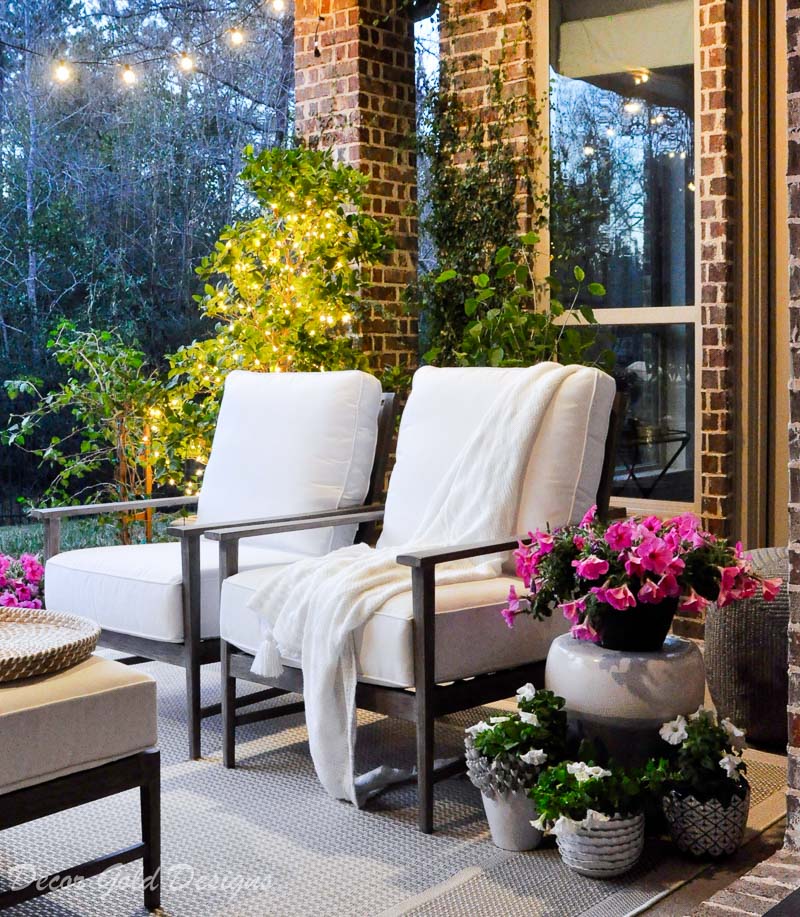 You can easily see how the classic Bassett pieces coordinate perfectly with our indoor furnishings.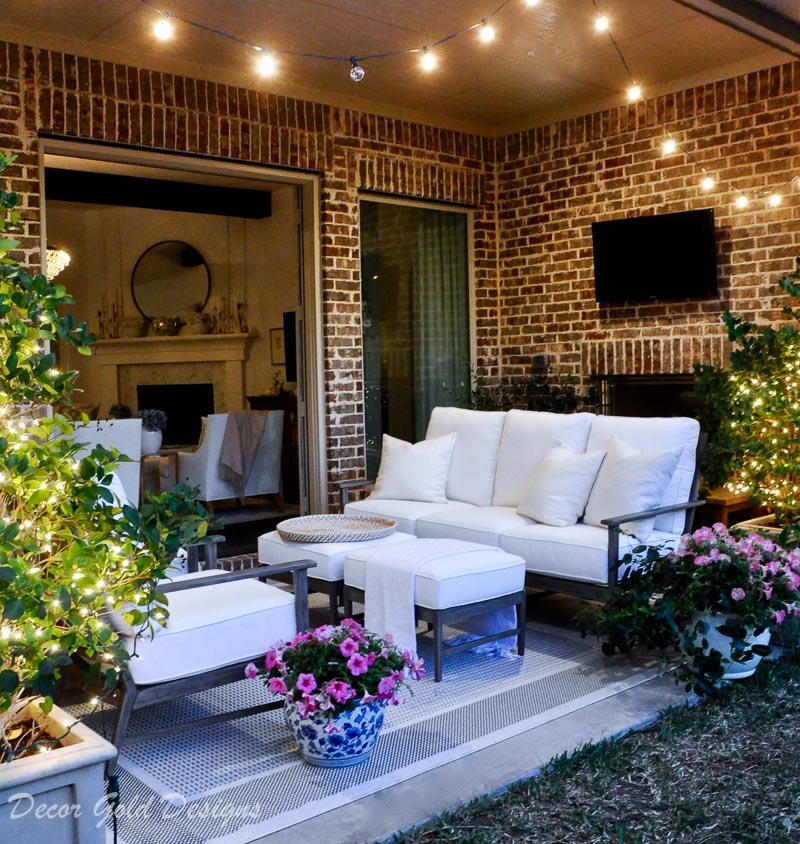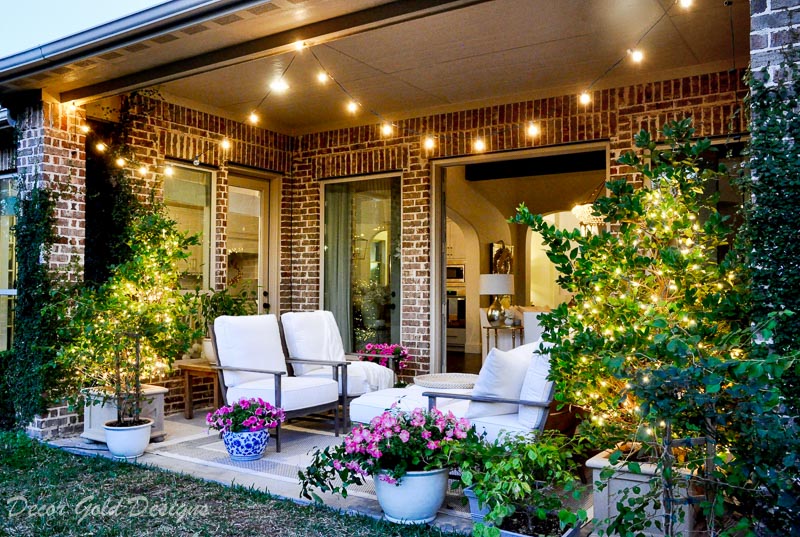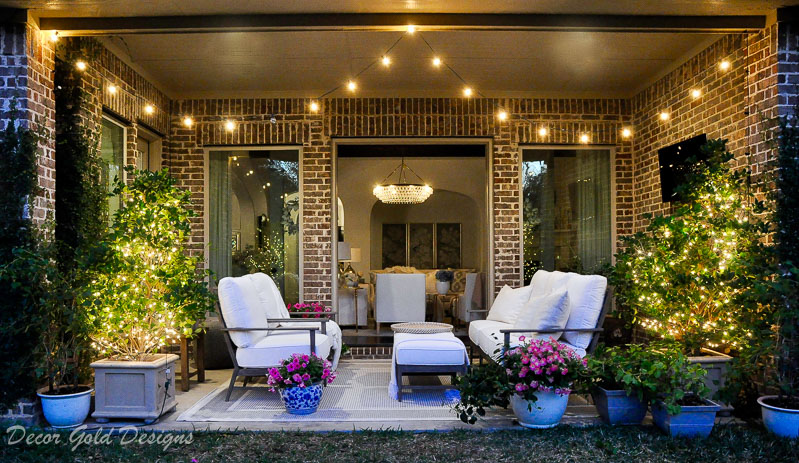 We use our patio for relaxing, entertaining and so much more. It meets all of my requirements for an inviting outdoor space. I am especially thrilled with my new Bassett pieces and can hardly wait to enjoy them this spring and beyond!
It is the perfect time to design an outdoor living space of your own. When doing so, I highly recommend that you consider Bassett's new outdoor living collections. In keeping with their indoor furniture standards, they have designed their new outdoor pieces with high-quality materials and construction. Professional designers are even available to help customers create a fabulous room or select a beautiful piece. For a design appointment, you can simply book online at bassettfurniture.com.
Find a location near you!
I hope you'll stay connected…..
Click on the Image to Subscribe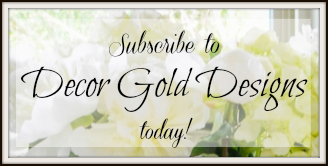 SOCIAL
Instagram | Pinterest | Facebook
Follow me on the LIKEtoKNOW.it app!