You know the back patio is an extension of the home, right?
Think about when you begin researching vacations. The vast majority of photos you will encounter from the various sites you visit will probably focus on the outdoor experience. Maybe it's because they know that most of us tend to neglect this ever important space within our own homes.
Whether it is the crash of the waves, the whistle of the wind through the trees, or the sounds of nature frolicking about, all of these create a sense of peace and serenity which we all tend to seek out while enjoying our back yards, patios, pergolas, etc.
Truth be told, there is something special about relaxing with friends and family outdoors as opposed to inside. This is true even in urban locales. Think of it this way: anytime an urban residence has any outdoor space to offer, it is highlighted, italicized, bolded, etc. They want you to know that you have an escape to the outdoors with this home in the city.
So today, I want to share with you some amazingly inspirational photos to help you (I know they helped me!) navigate your way through planning and/or updating your outdoor living retreat.
This House Beautiful featured space of designer Mary McDonald is simply stunning as it features lush green surroundings, limestone-tile veranda, and soft gray and cream colors. And that stool!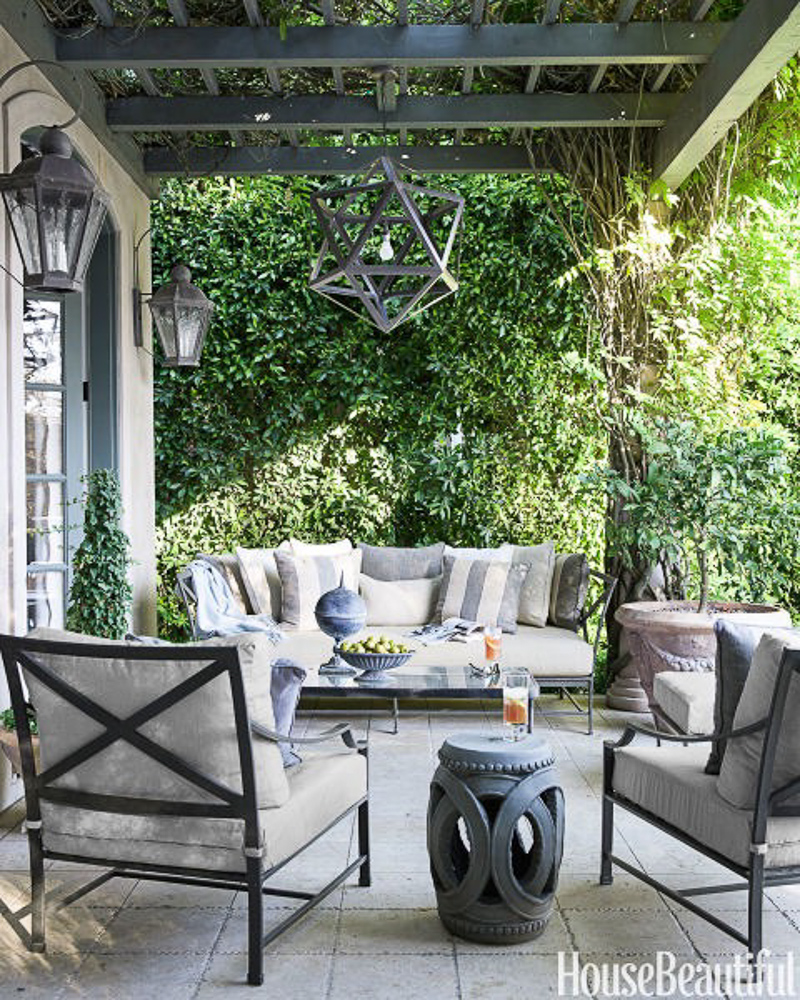 This terrace with dark outdoor furniture is another gorgeous find via 
House Beautiful
.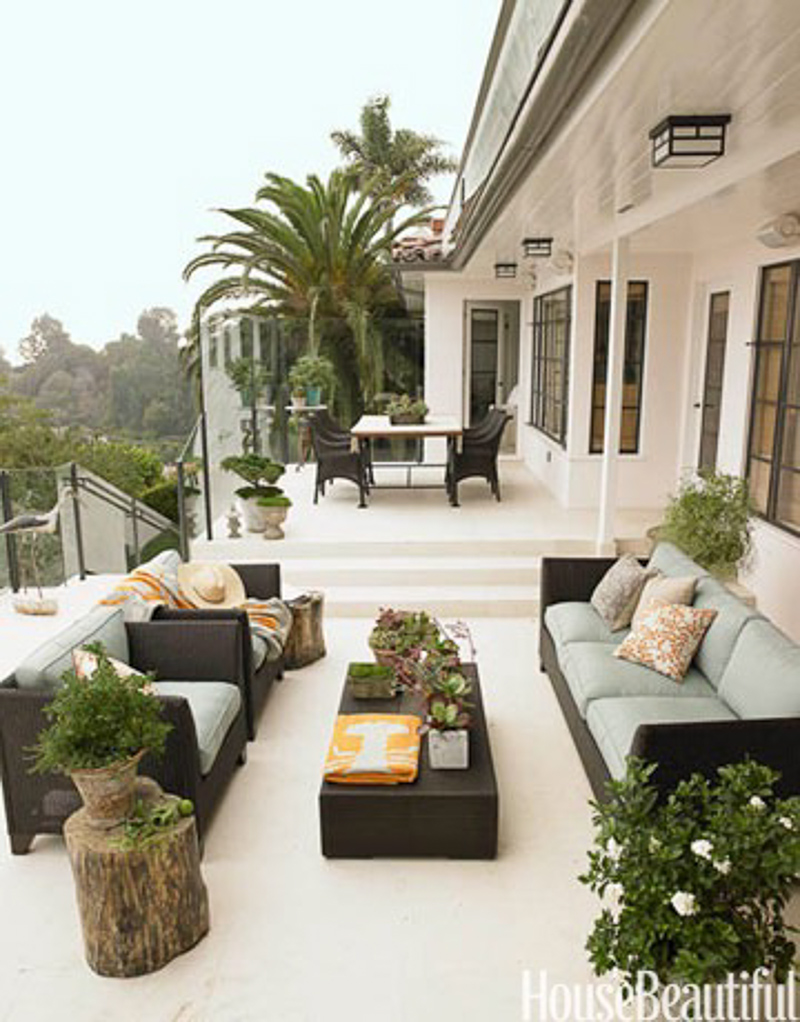 I absolutely adore this space and the use of the mirror mounted on the home is divine. Via 
Oka.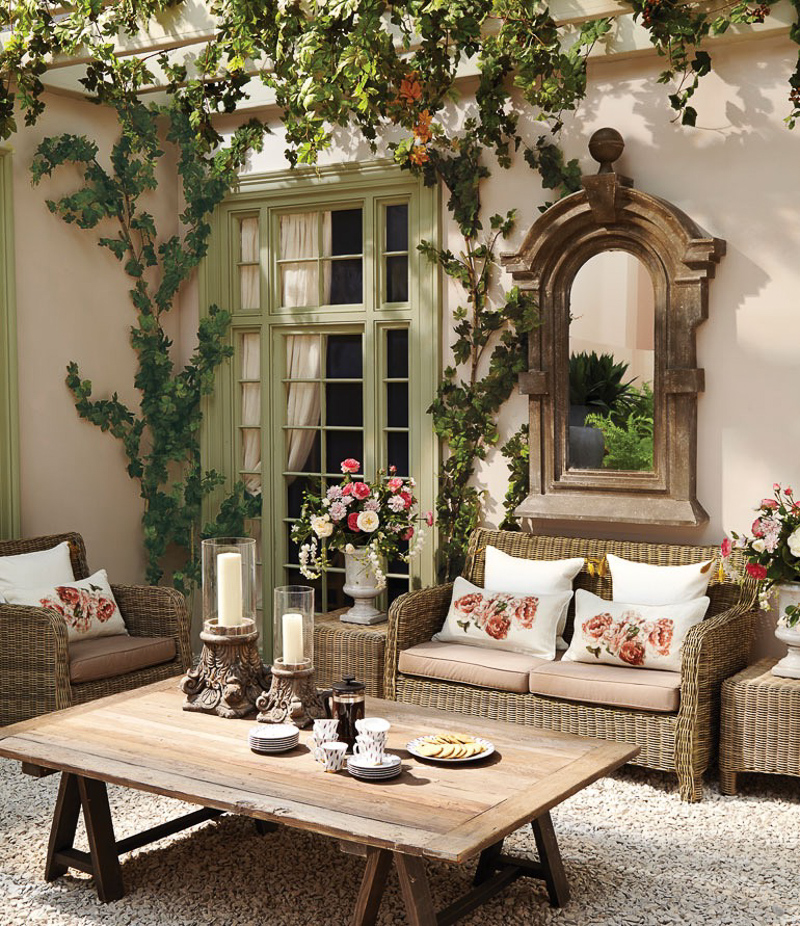 The "go-to" site for many is 
Houzz
, which is where I came across this simple yet engaging patio.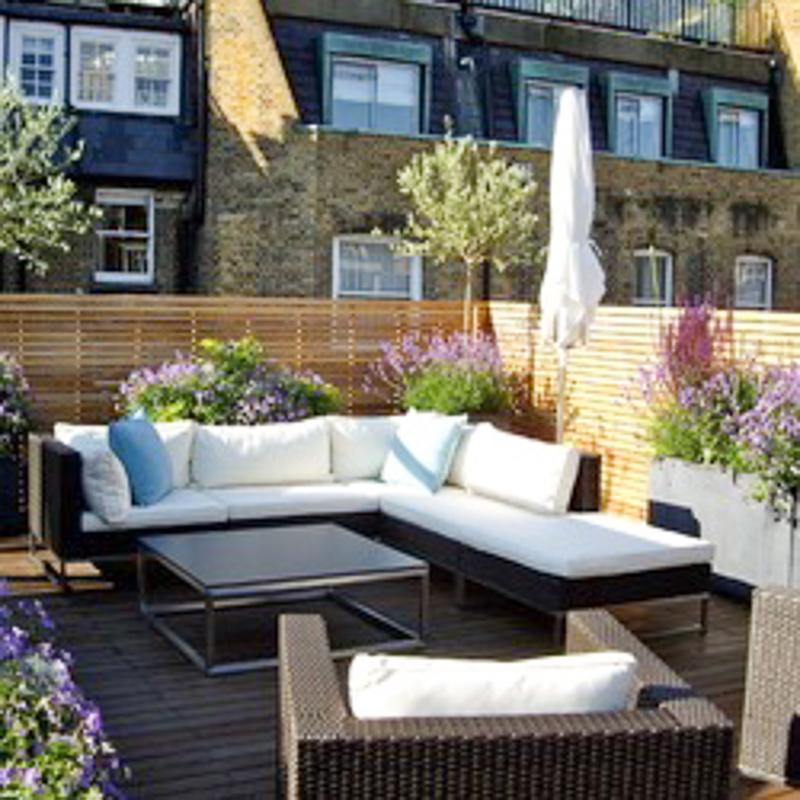 Here is another urban design, this one from 
Dufner Heighes
. Amidst the plethora of buildings and windows, I see a glorious retreat for this homeowner.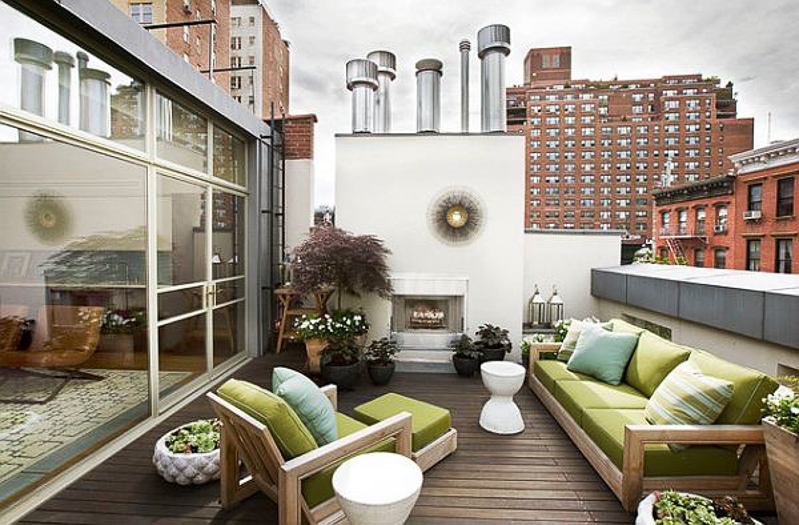 Designers Deirdre and Caleb Barber often entertain in their cozy Vermont kitchen garden, between raised vegetable and flower beds Barber made out of red cedar from a garage they tore down. "We love the idea of the weekend country-house party in the European style, where everyone sits around the farmhouse table having long, leisurely meals, eating food made from the garden, and drinking."
Quote and image via House Beautiful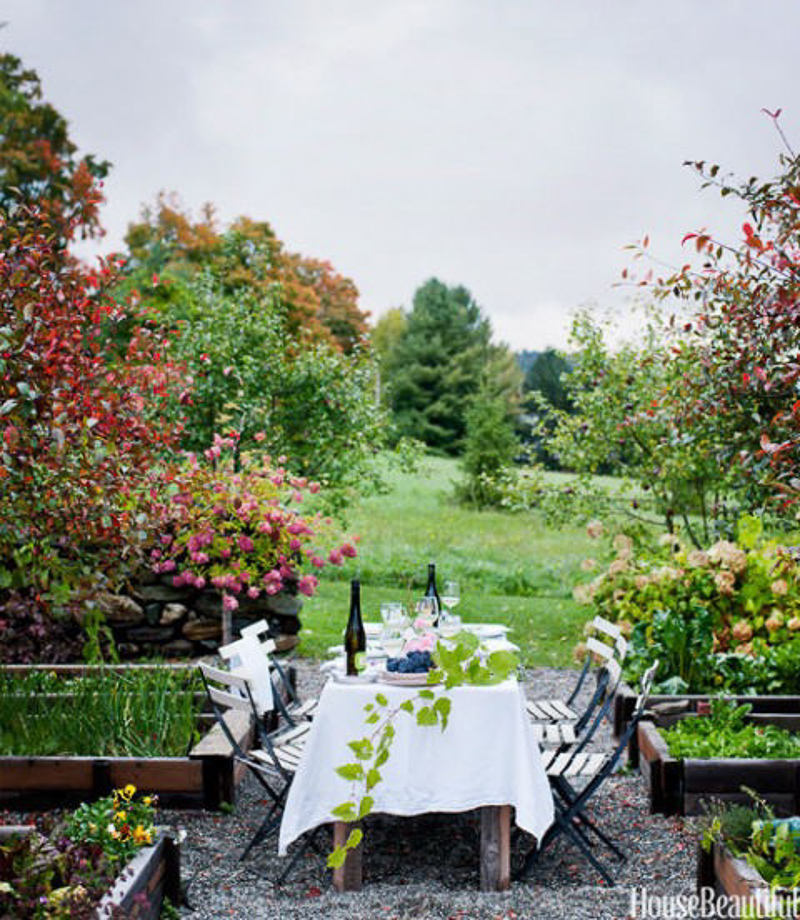 *Some affiliate links were used.