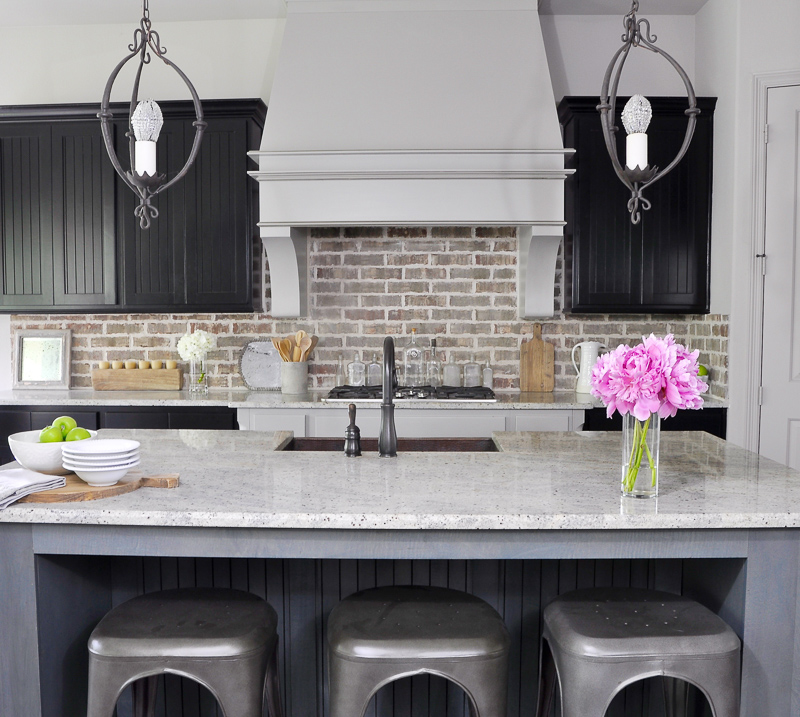 Why does everyone seem to congregate in the kitchen?
For starters, it's the heartbeat and social hub of the home. It's where the action is. It also sparks memories from childhood as mom made you and your friends her specialty, whatever that may have been.
Today, it's where we all do our very best Gordon Ramsay impersonation while we burn toast let alone try to master a Beef Wellington. Oh…is that just me?
Truth be told, each of us has a dish that we could routinely execute to the delight of most who choose to sample it. The anticipation of home cooked meals while enjoying the company of family and friends always seems to be centered around the kitchen.
It's why we have nine seating options available in our kitchen. The space is not overly large. However, it is comfortable enough for the chef (my husband) to be able to handle their respective business while still being a part of the pre-meal social. It is a warm and inviting space which is important.
More than anything else, when decorating a kitchen, form and function should stand front and center. While designing this kitchen, I knew I wanted to create some intrigue. I did this by incorporating three components that I believed would stand out:
The copper farm sink
The gray custom vent hood
The brick backsplash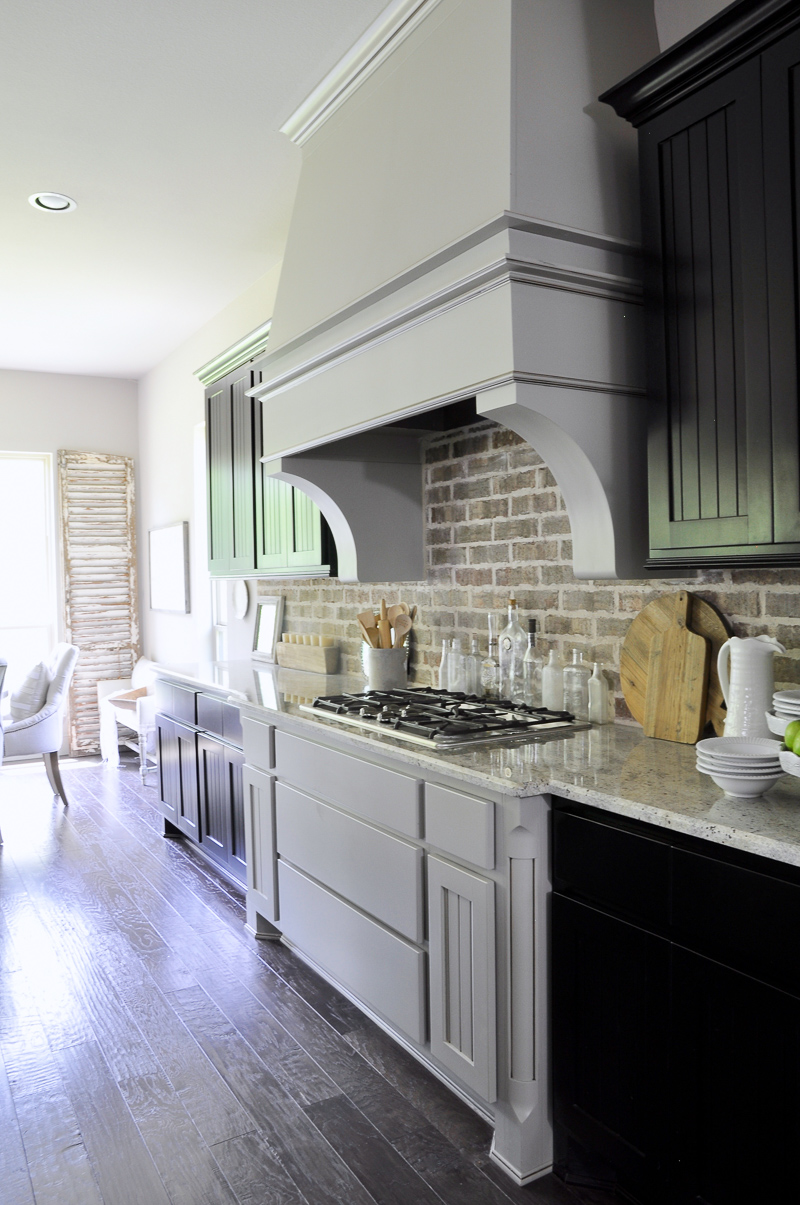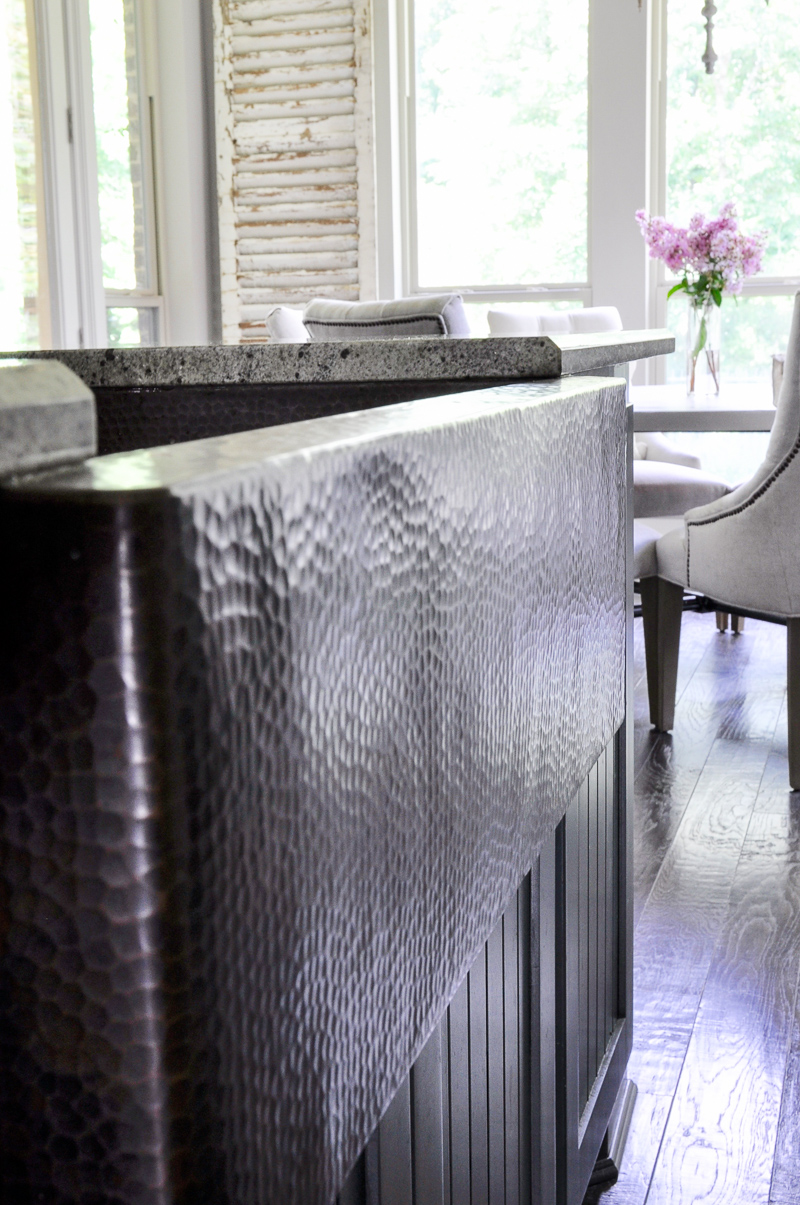 I wanted to create something unexpected and this combination did just that.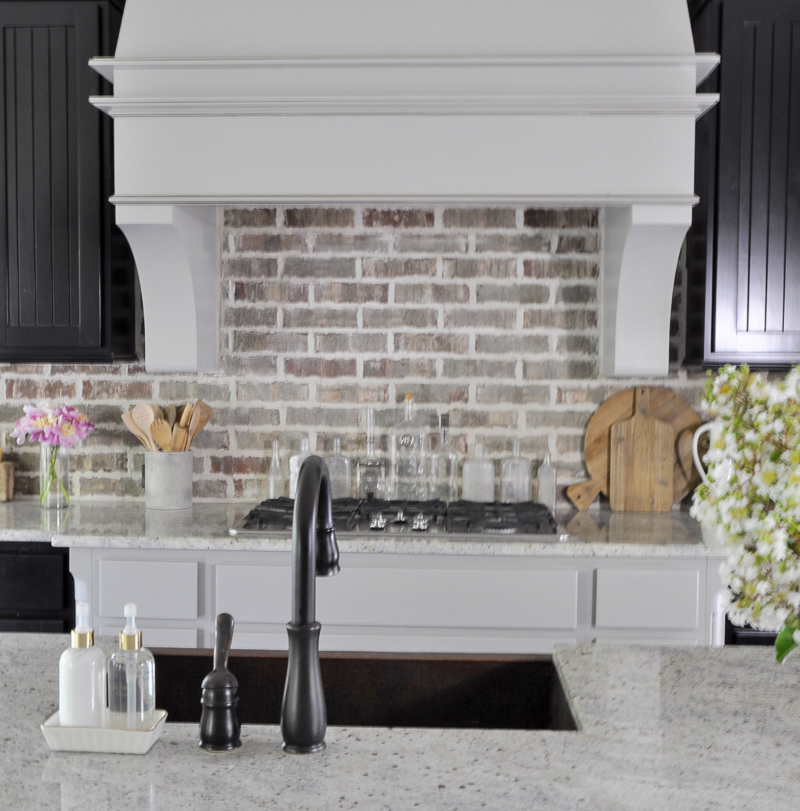 We chose brick for our backsplash.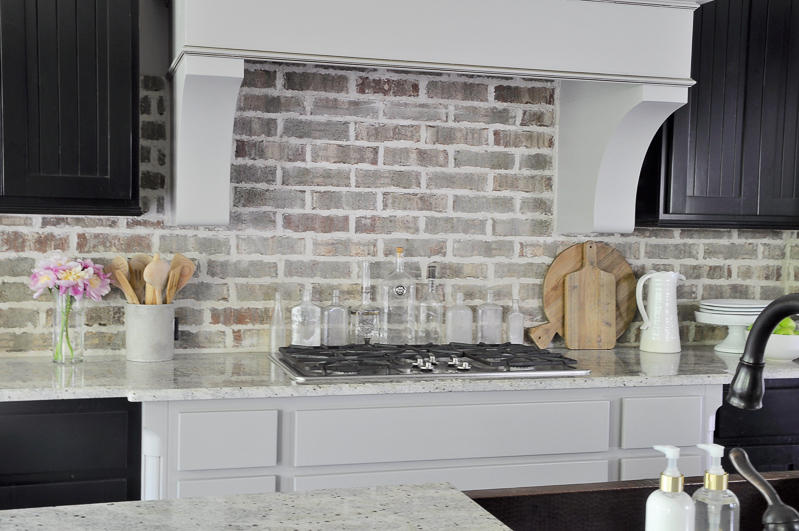 I've had many questions over time about the brick. Real bricks were used and cut down before being applied to the wall.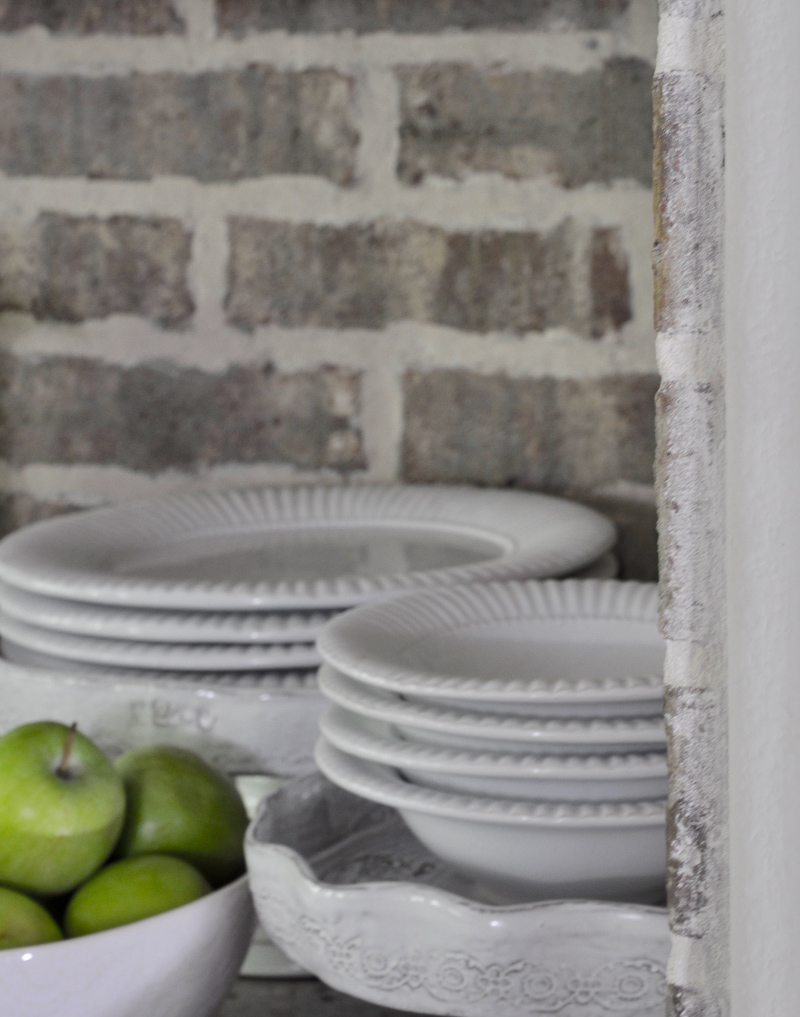 We had the installer leave the mortar "messy" to give the brick more of a vintage look.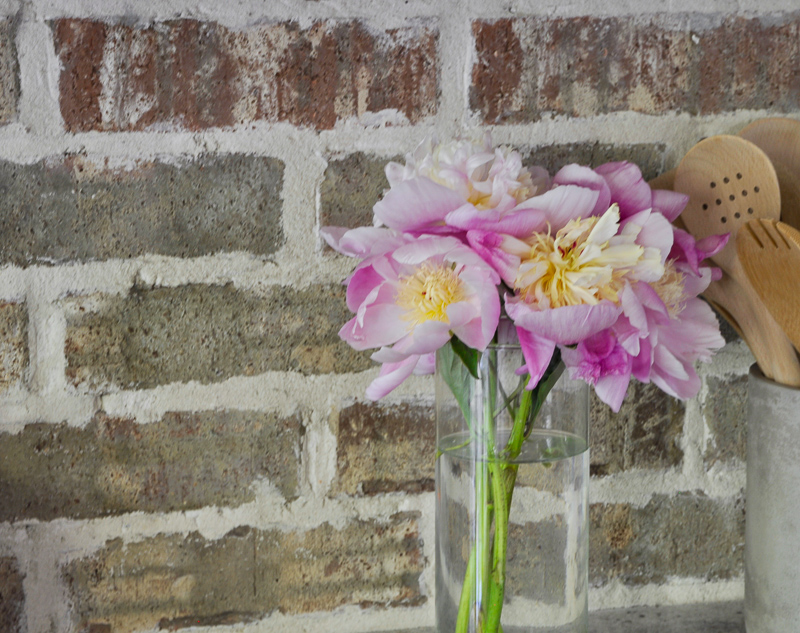 I mainly select useful items to display on my countertops. I want them to provide balance while complimenting my theme within the space. You can read more about that here.

The hand wash and lotion set are a must-have, but that doesn't mean they can't be beautiful.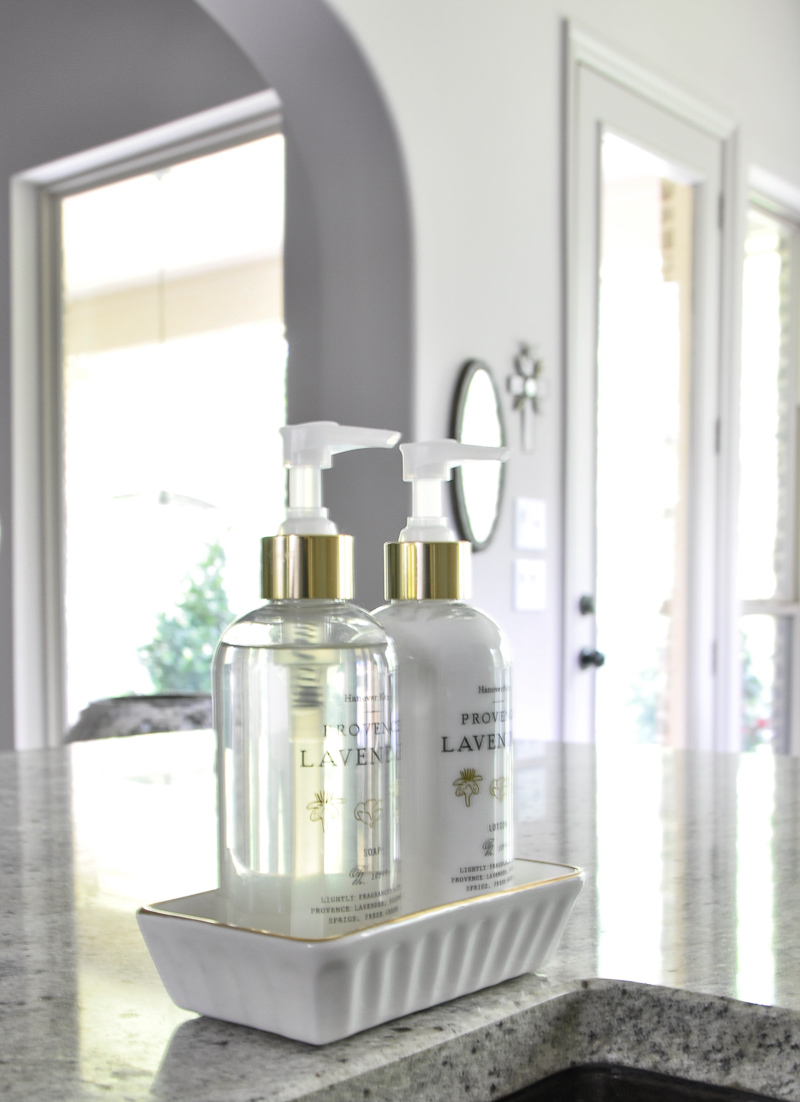 This is my favorite candle. I always have one in my kitchen and it's the perfect gift too!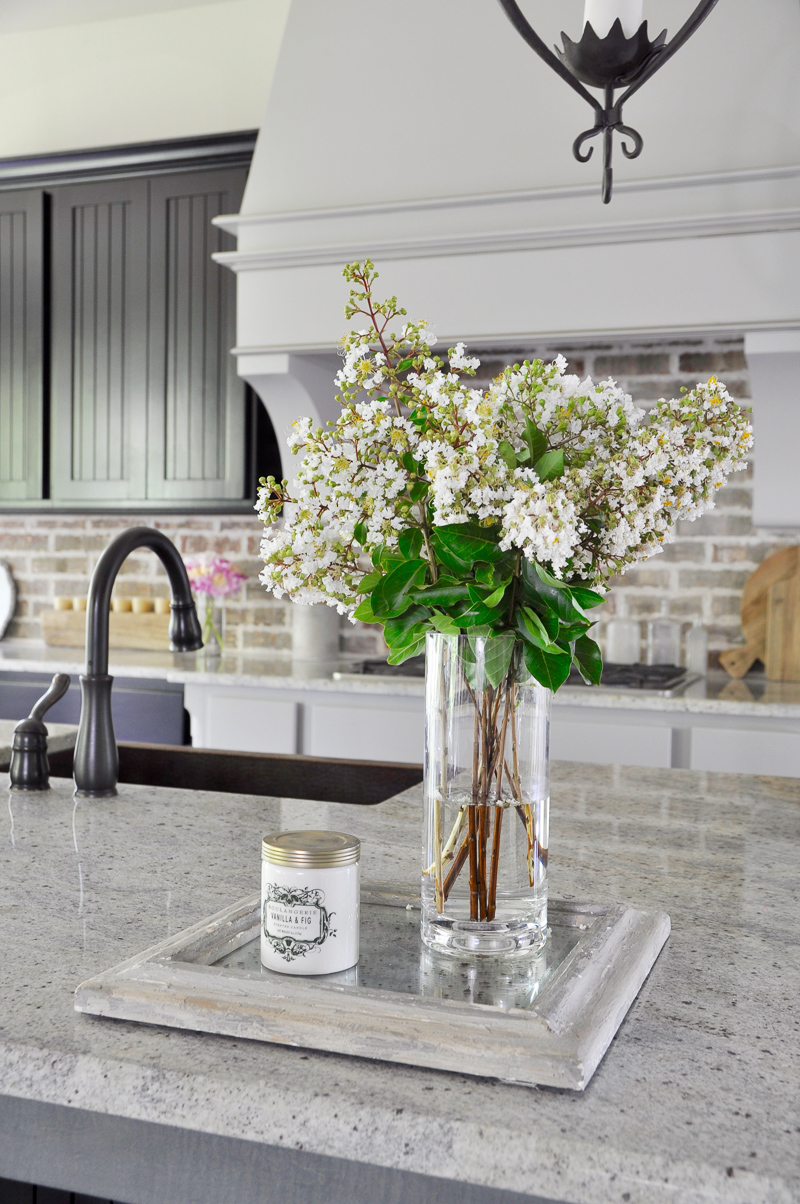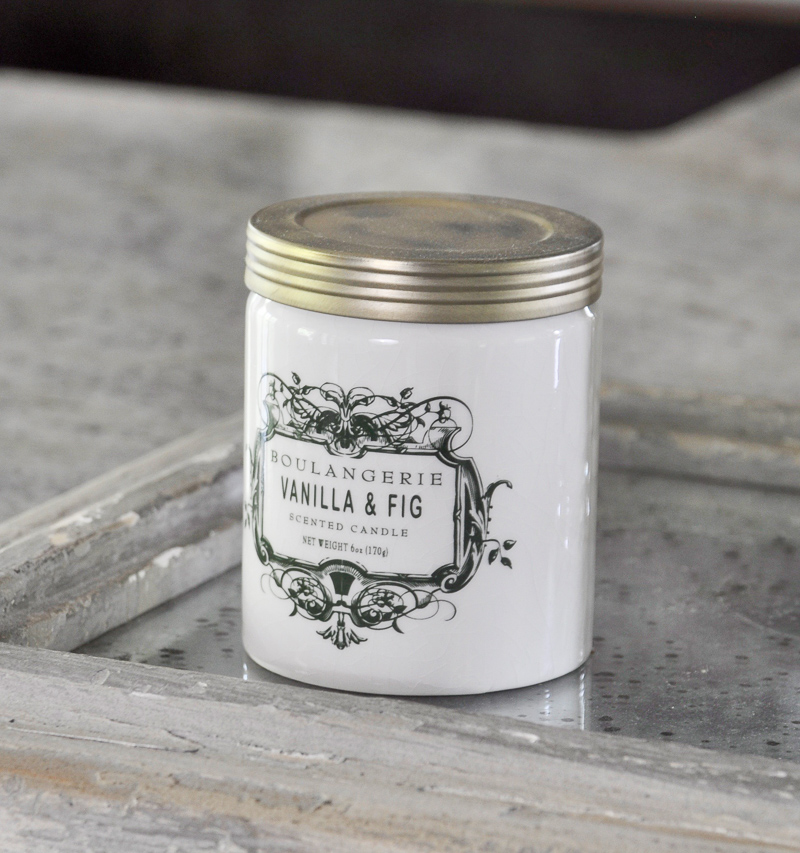 Bar stools are great for guests or for a quick meal.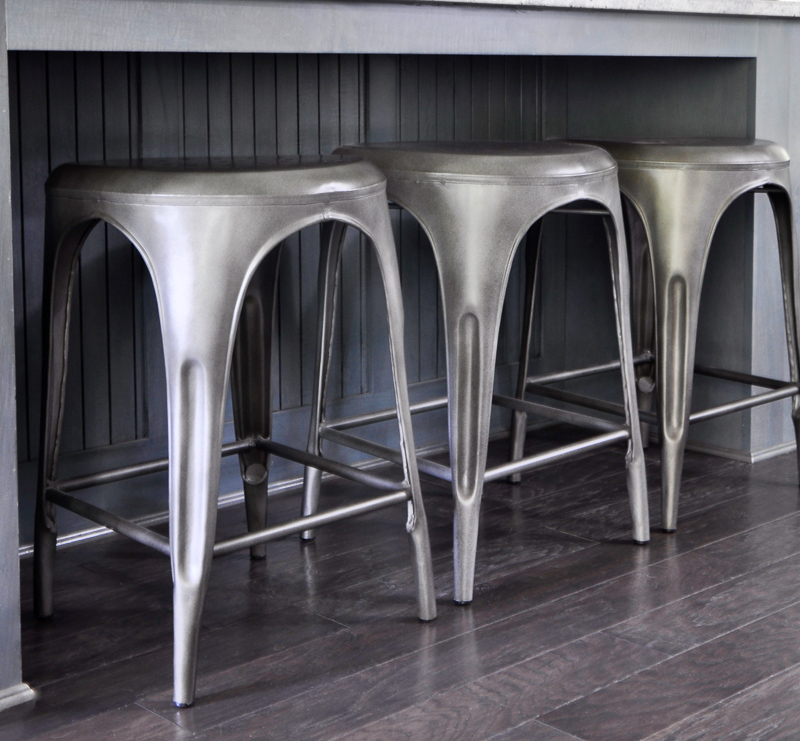 The breakfast room provides most of the light for the kitchen. We enjoy the space and eat most of our meals here.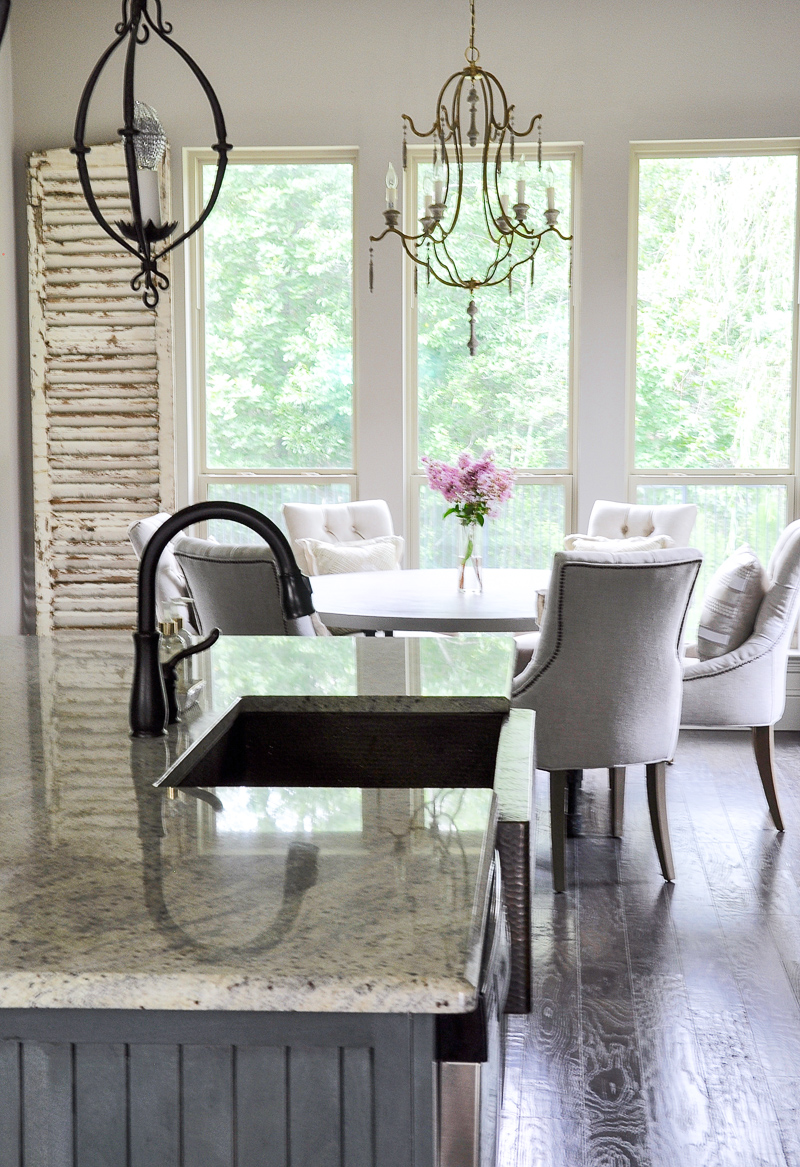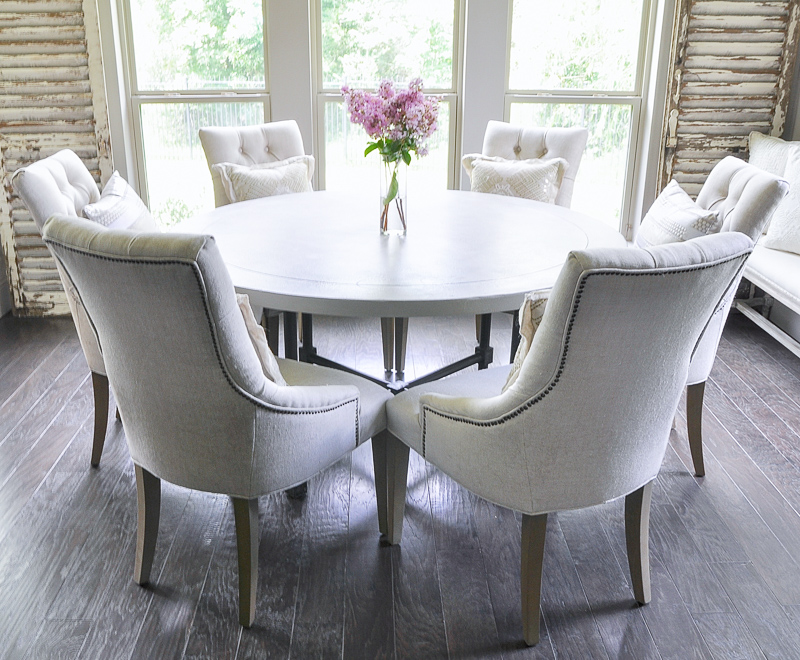 I have seating options within this social gathering spot. But, as we routinely see, our guests will stand and chat while enjoying a beverage…in the kitchen. It's that safe and nostalgic space from our childhood.
It's where the action is. It is where we can try and presumably fail to imitate our favorite chefs. It is the social hub within the home. I hope you enjoy making memories with your family and friends in your very own kitchen.
Sources:
Hand Wash and Lotion
Cake Stand
Utensil Holder
Dinnerware
Bar Stools
Copper Sink
Breakfast Room Chairs
Breakfast Room Chandelier
*Similar items linked when online source is unavailable
*Some affiliate links have been used