Is linen bedding right for you?
I absolutely adore linen's qualities. It is my choice for our home and I hope it will be yours as well if you happen to be in the market for a sheet set, coverlet or the like.
Linen is made from flax fibers and has been around for thousands of years. It offers a unique breathability property in that it keeps you cooler in the summer and warmer in the winter.
Linen is also more durable than your typical cotton bedding pieces. With proper care, it will offer a lifespan much greater than what you have come to expect from other fabrics.
The more you wash linen, the softer it becomes, accentuating its sheer beauty and durability which could be compelling reasons to choose linen for your next bedding purchase.
Additionally, linen is an environmentally friendly material which needs little to no irrigation during its growing process. Are you convinced yet?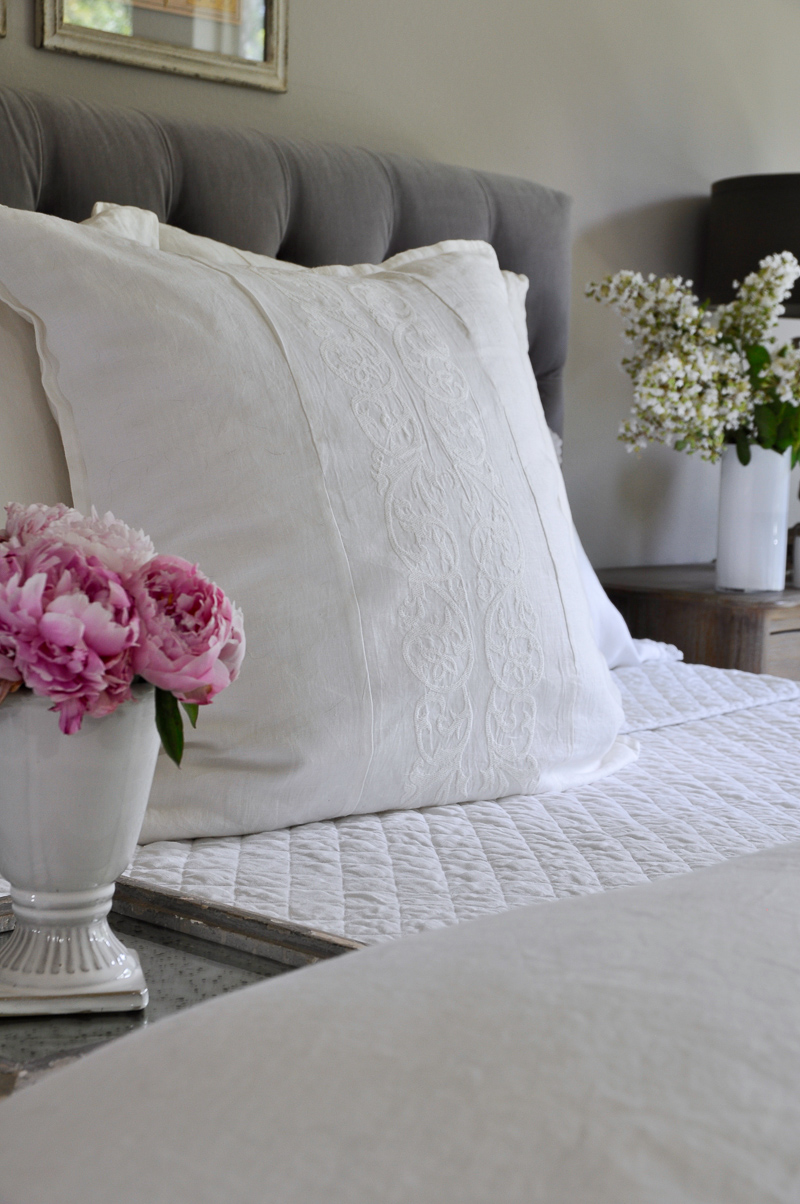 The linen bedding in our home is from Pom Pom at Home. In my opinion, their quality and beauty is unmatched in the industry. I was a customer of this amazing company long before the launch of this blog. Today, in partnership with Pom Pom at Home, I want to share with you a few of the pieces I have acquired over time and show you the basics of how to make a beautiful bed.
First I added my Hampton Coverlet to the bed. I'm usually stepping over a golden retriever, so in an attempt to keep it real, there is a helper in this shot. Her name is Aubrey.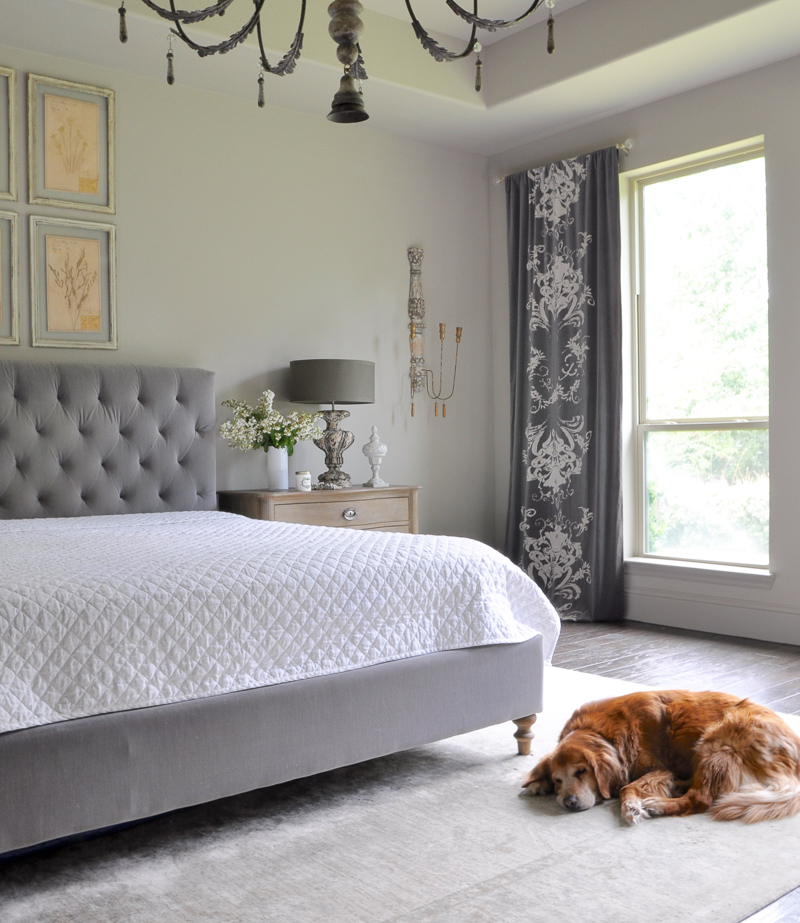 I love the length of this piece because it allows me to fold the top down for a layered look.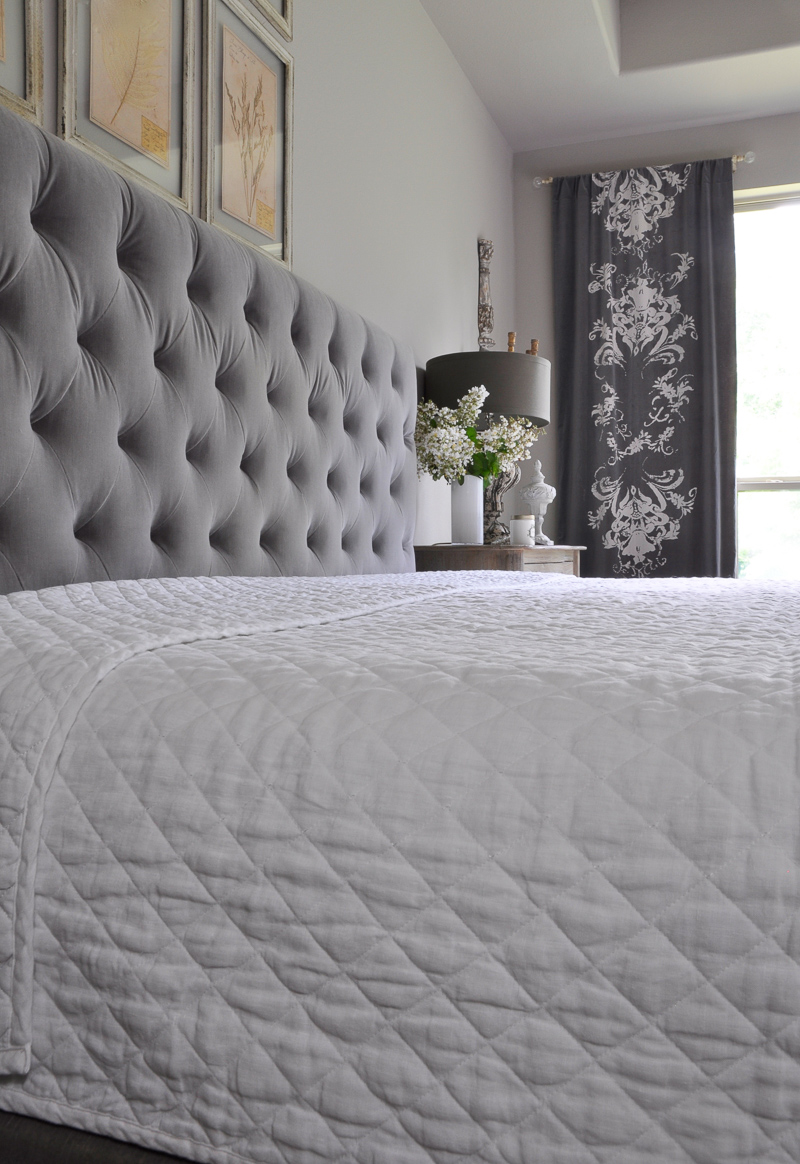 Next, my Louwie Duvet.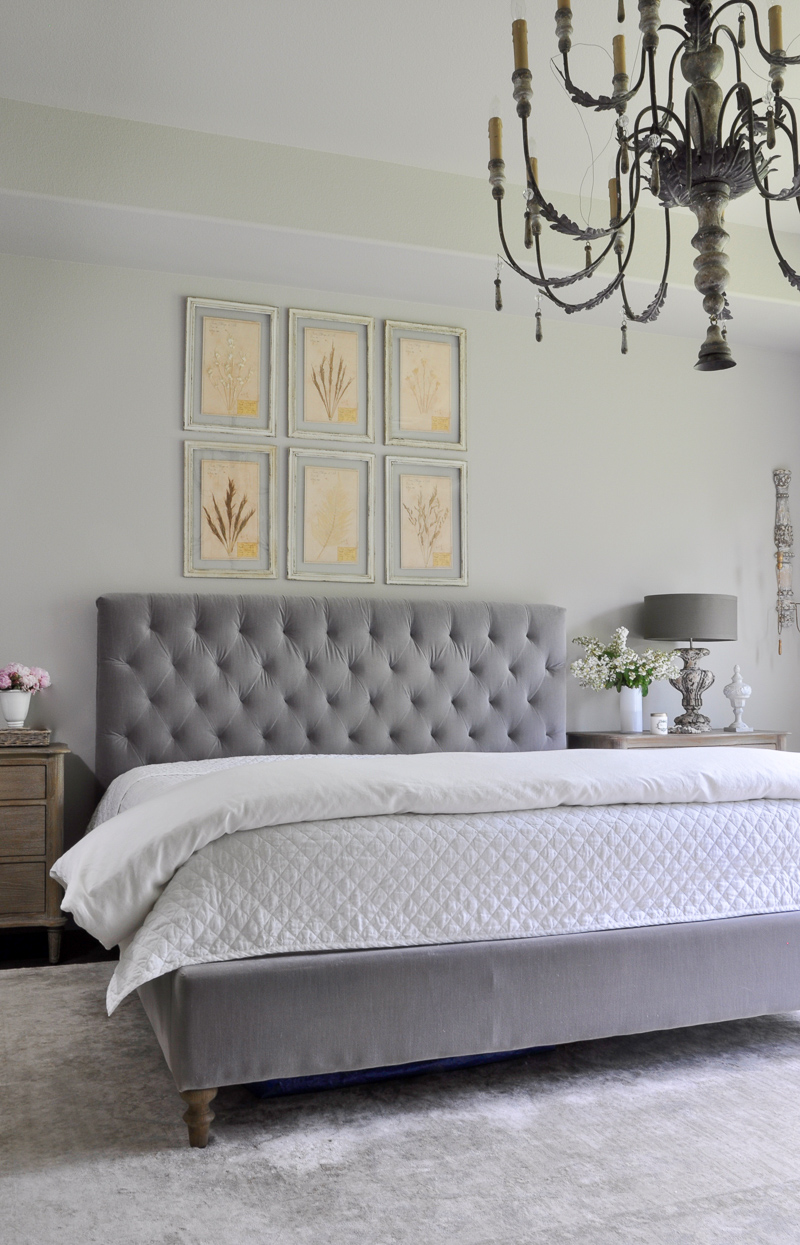 I can style it numerous ways. Here, it's folded into thirds.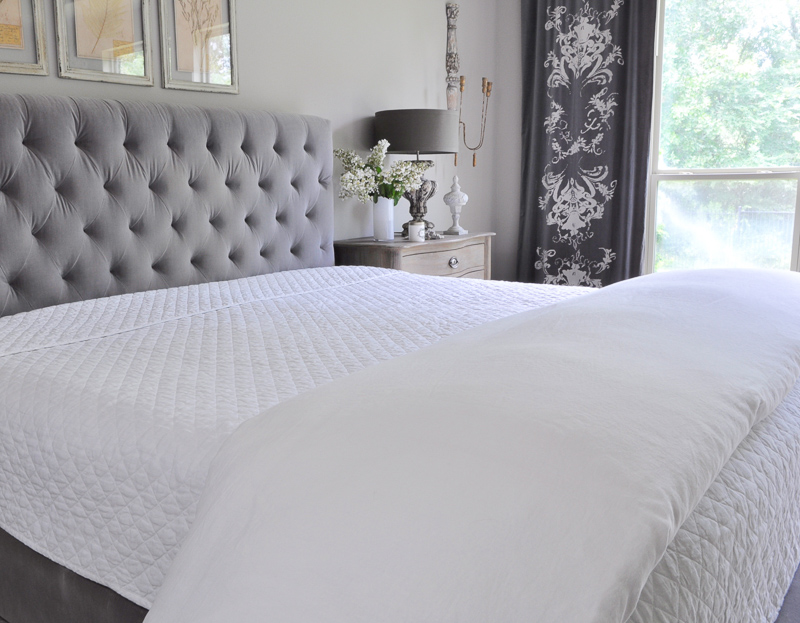 When it's cold outside, it provides great warmth.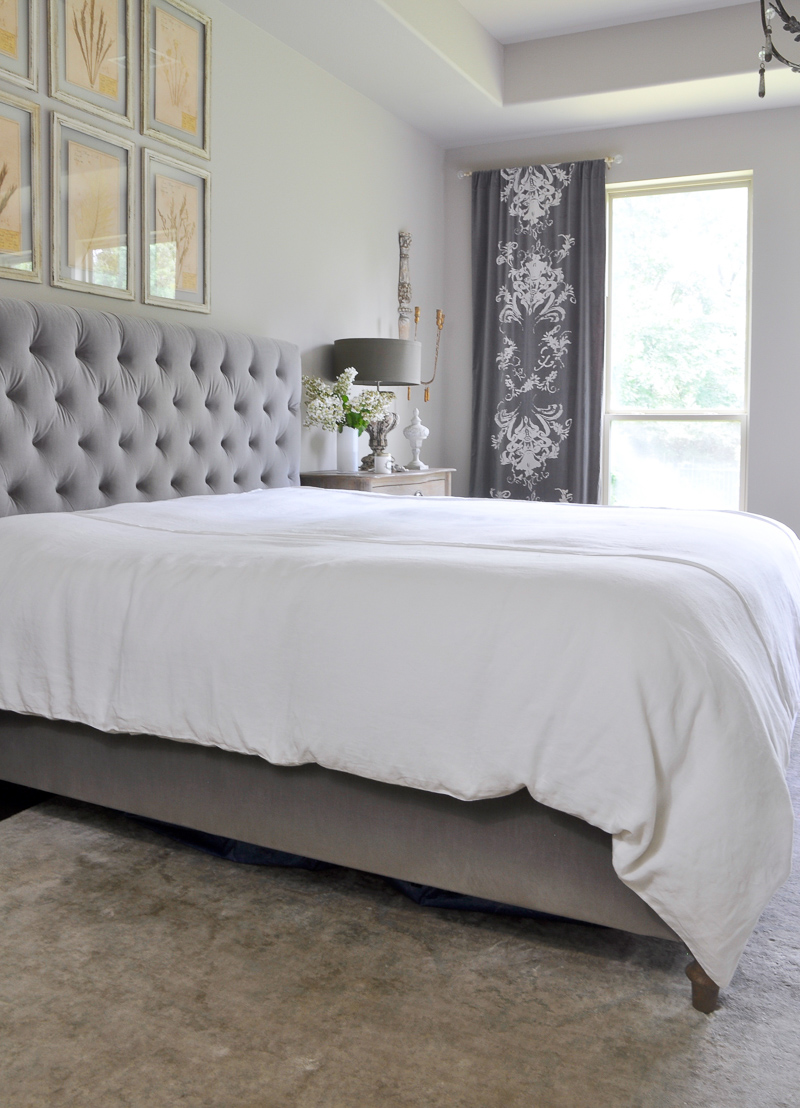 Most days, I fold it like this.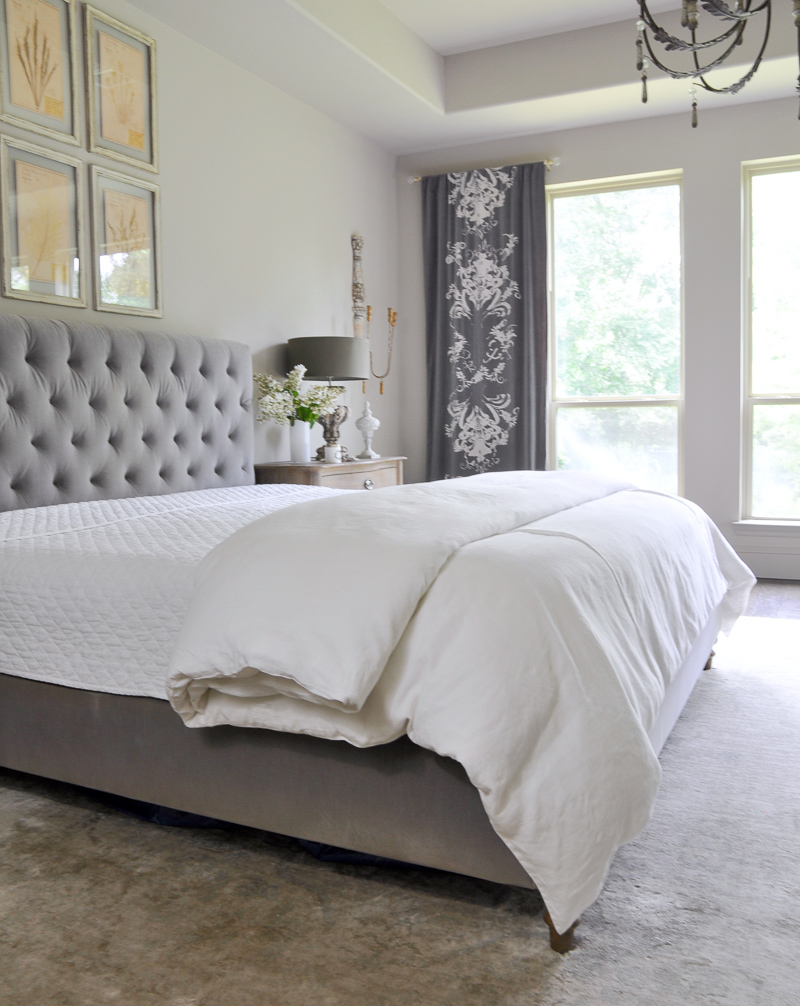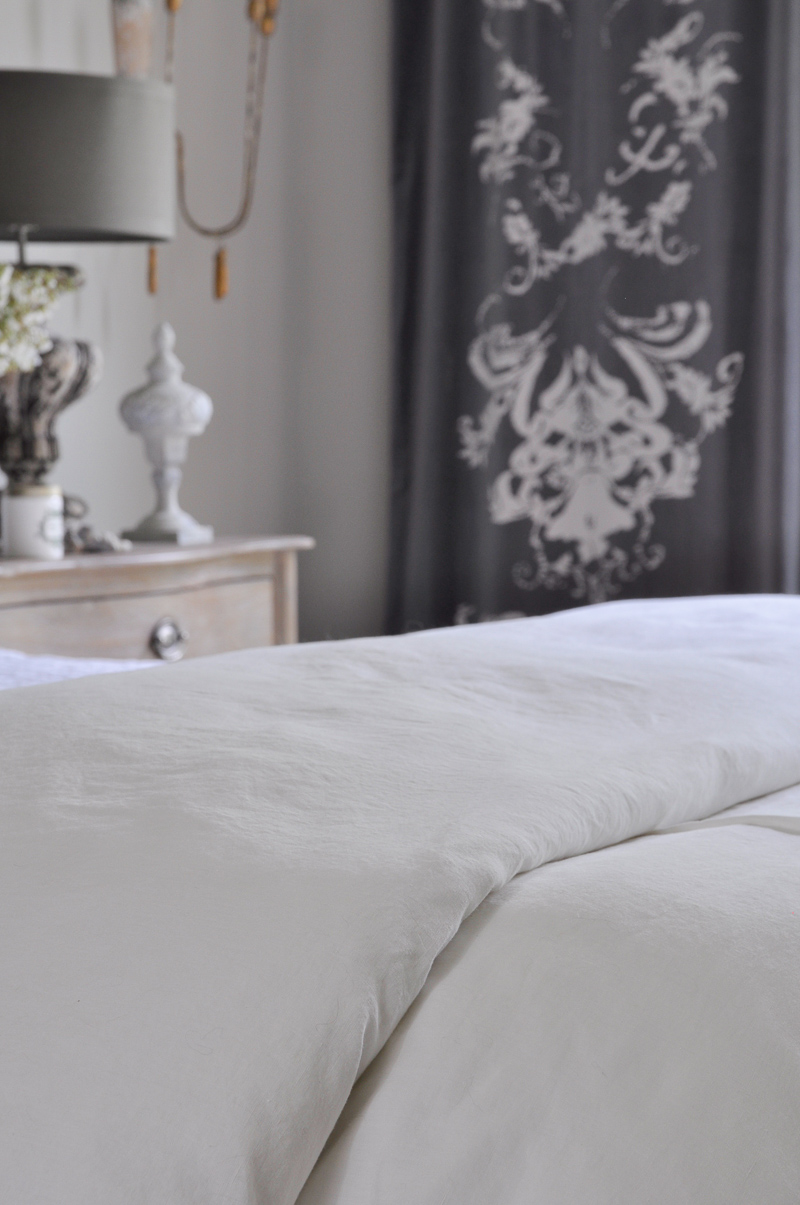 Now for the pillows. I begin with king shams.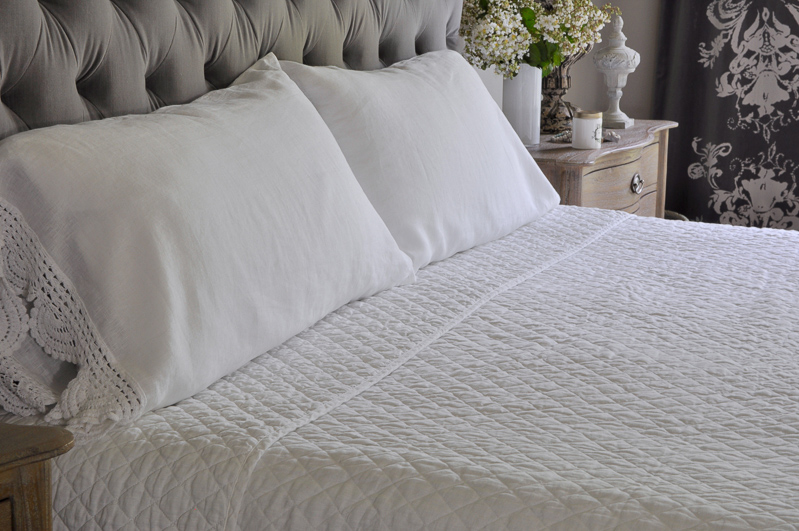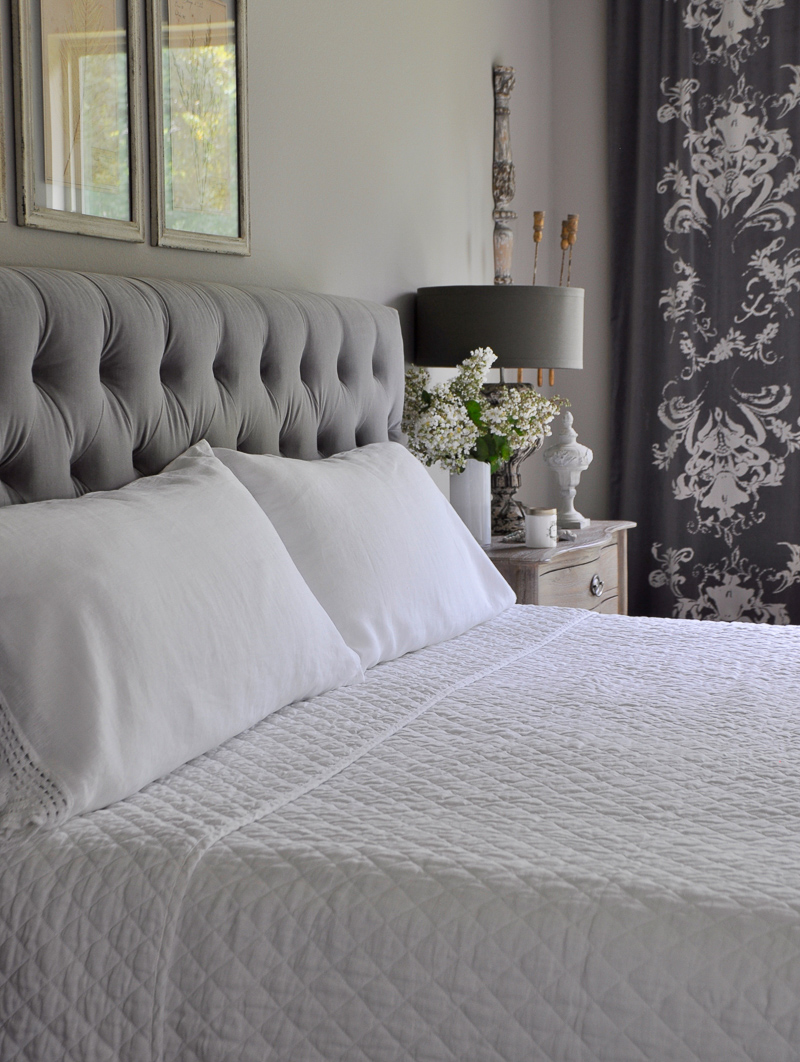 I have two styles of euro shams, Allegra and Louwie. I've used both styles in each of the three rooms in our home. Here, I simply stacked three in front of our king shams.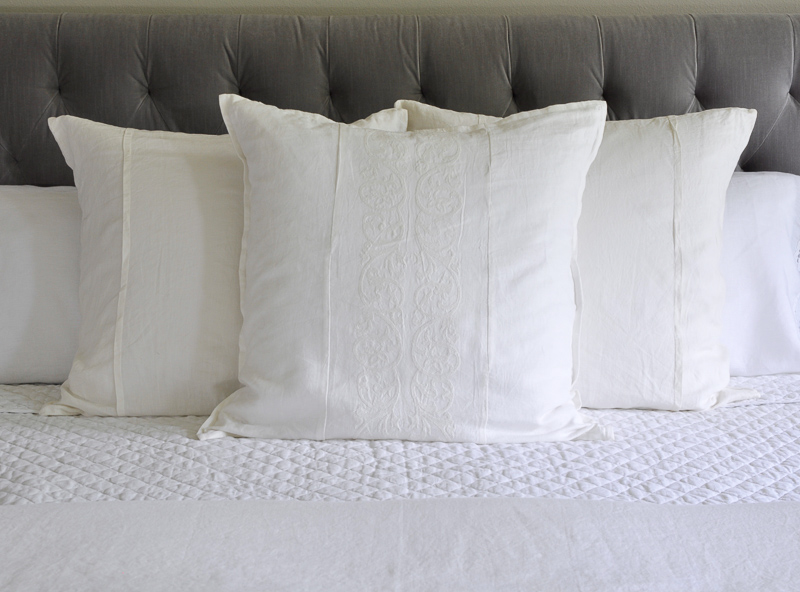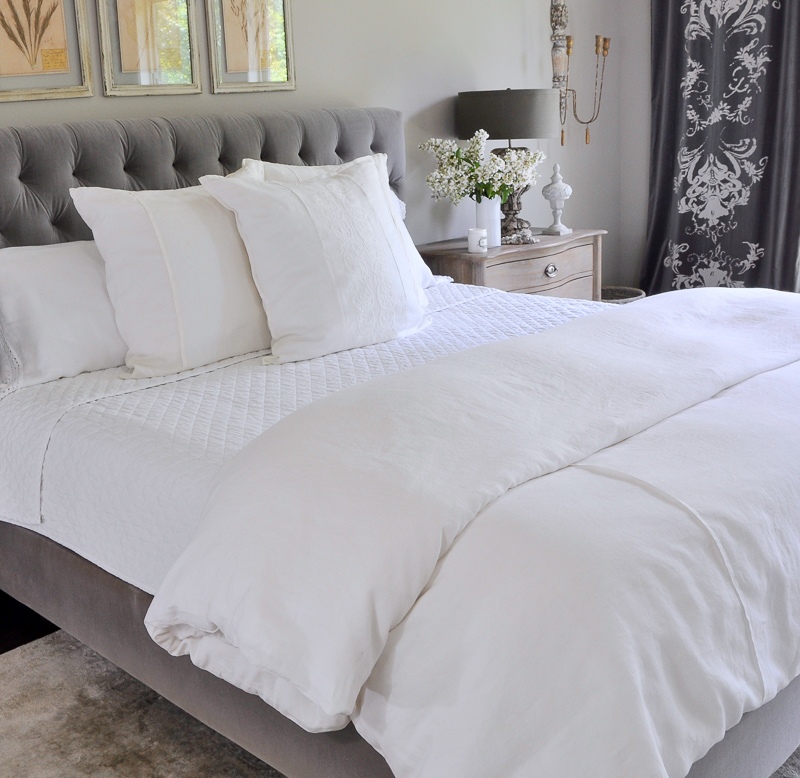 You can see how the details of each linen piece compliments the next one. And another great thing about linen…wrinkles are okay! They give it that inviting "lived-in" look while remaining quite beautiful.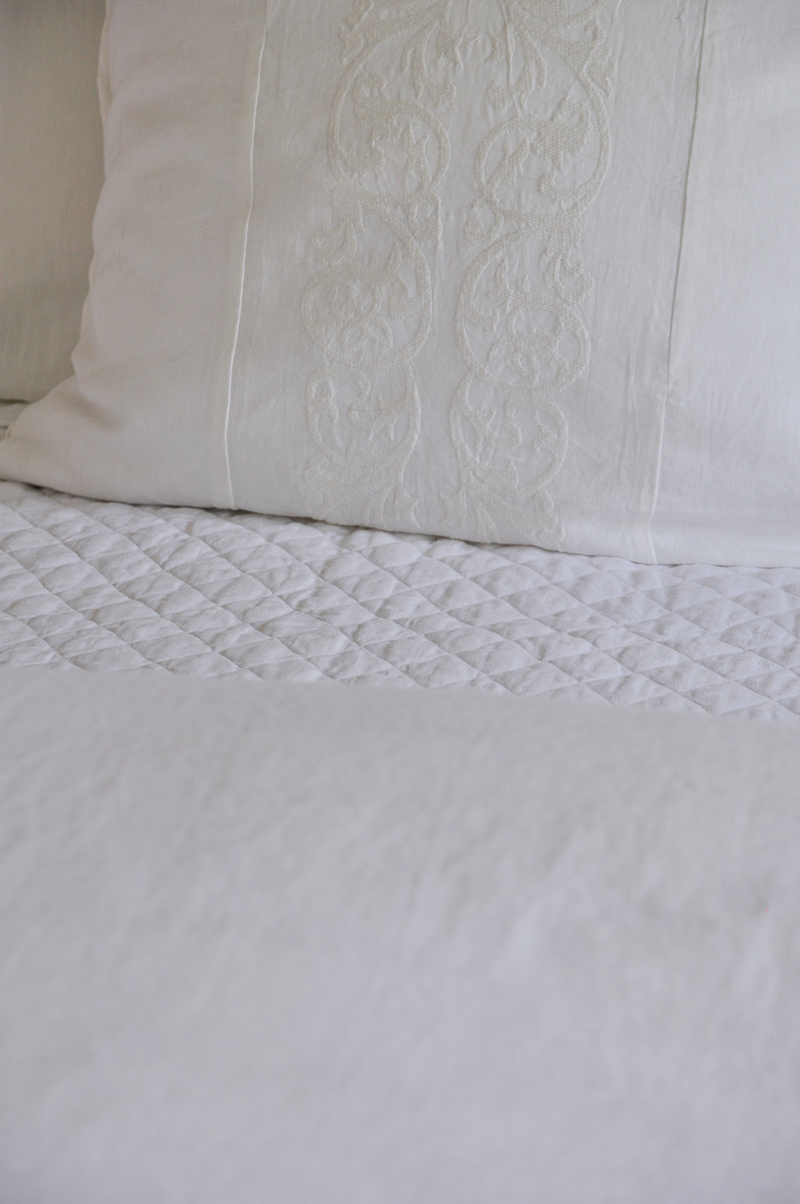 I love the height they add.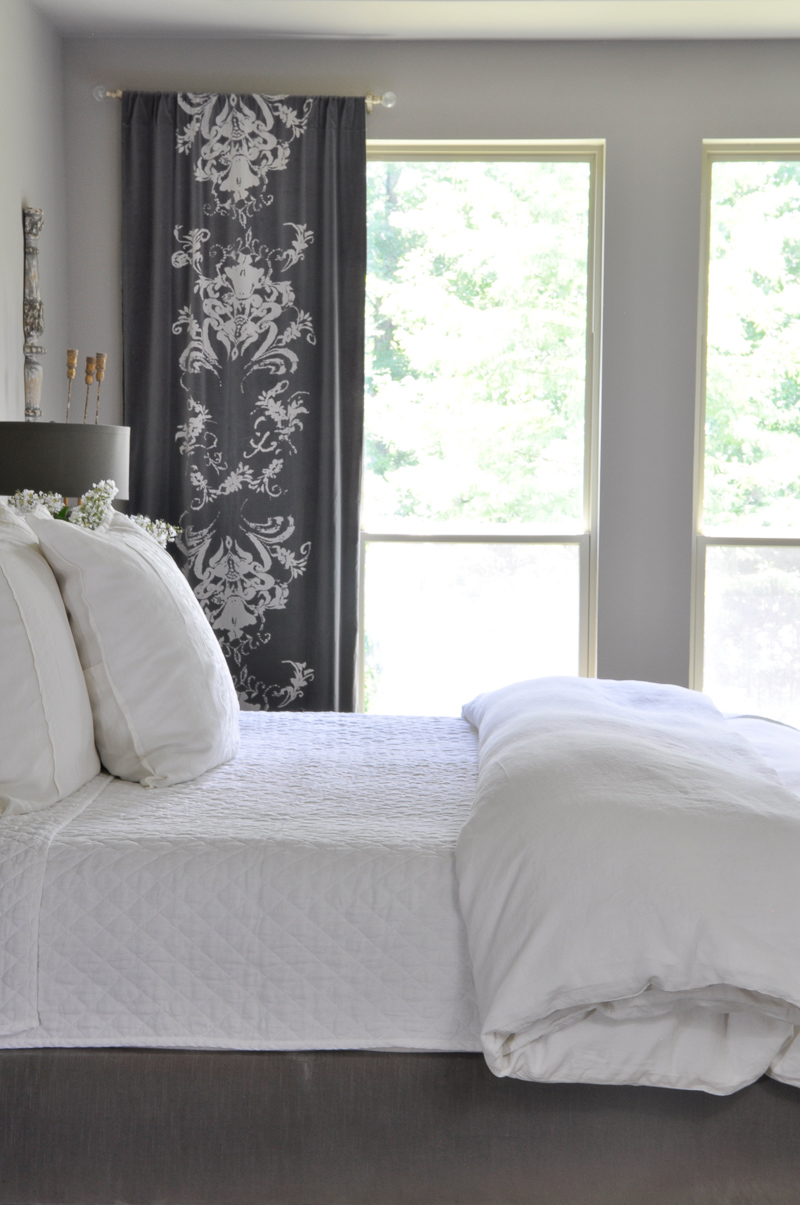 It already looks complete.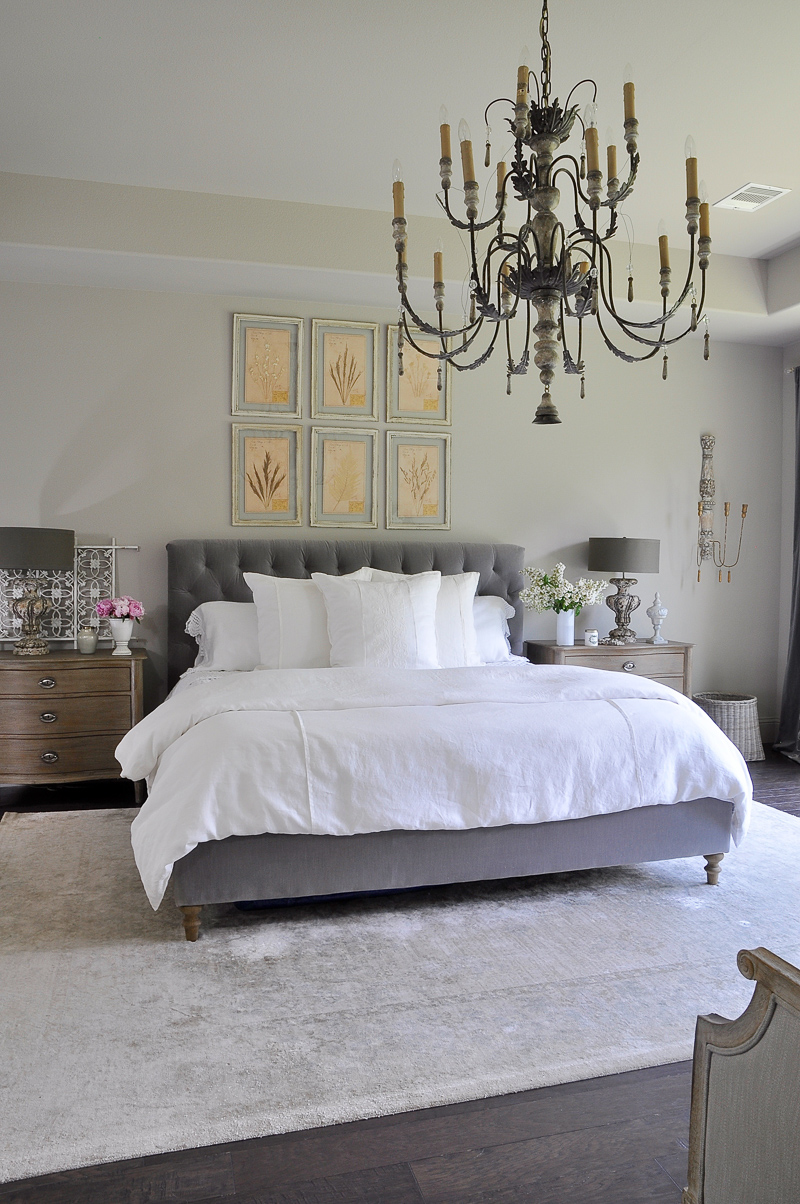 But I have one more addition….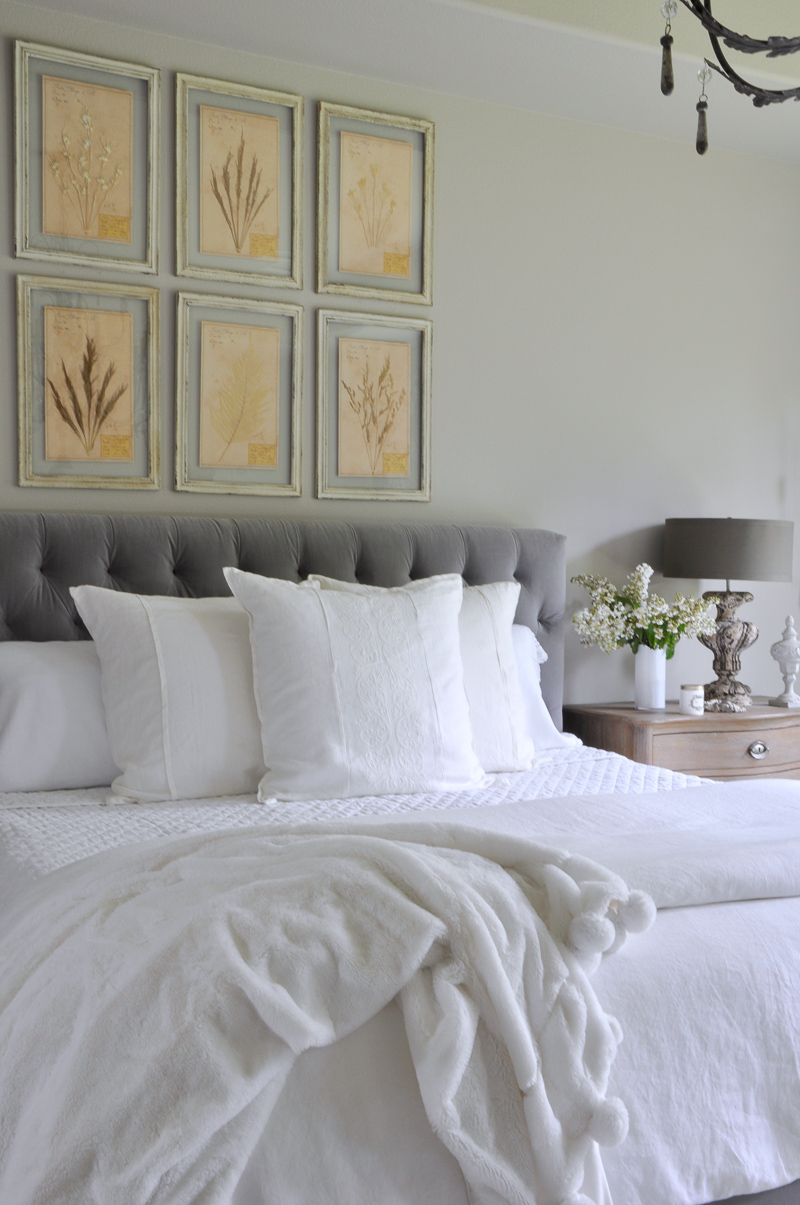 This gorgeous Pom Pom Throw.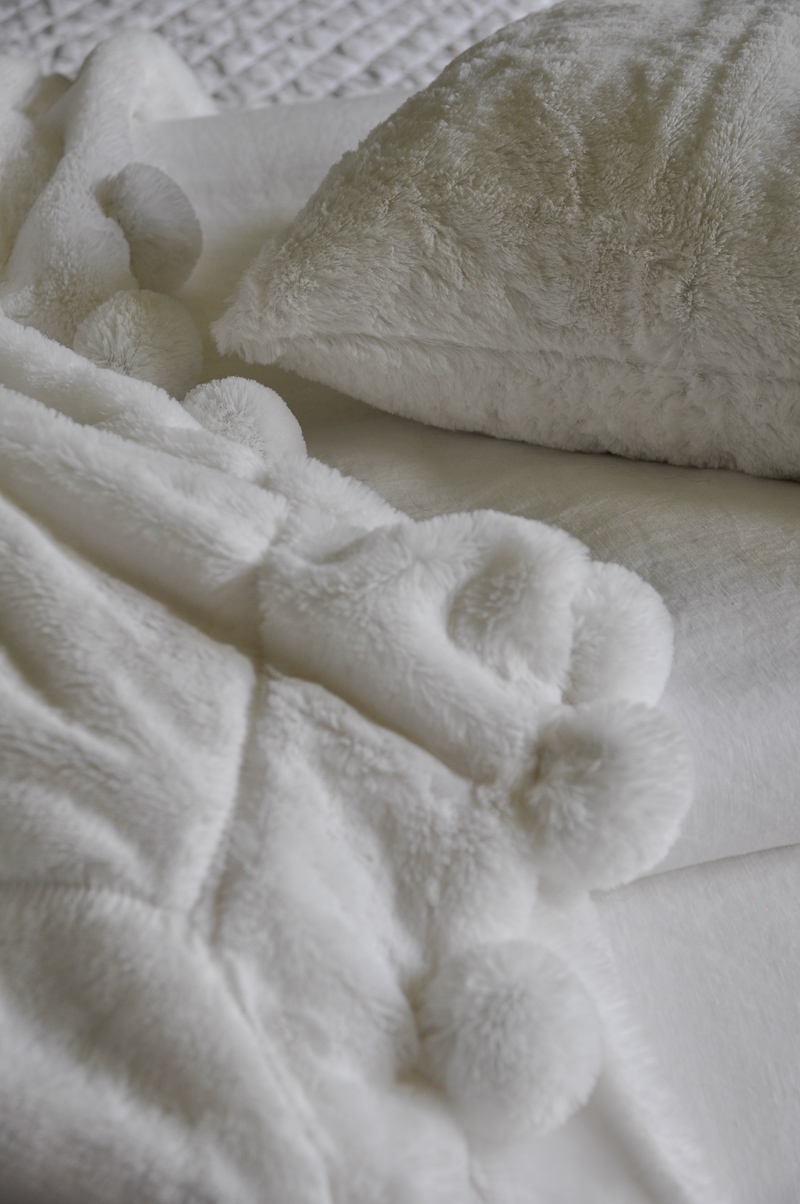 Doesn't it add the perfect finishing touch?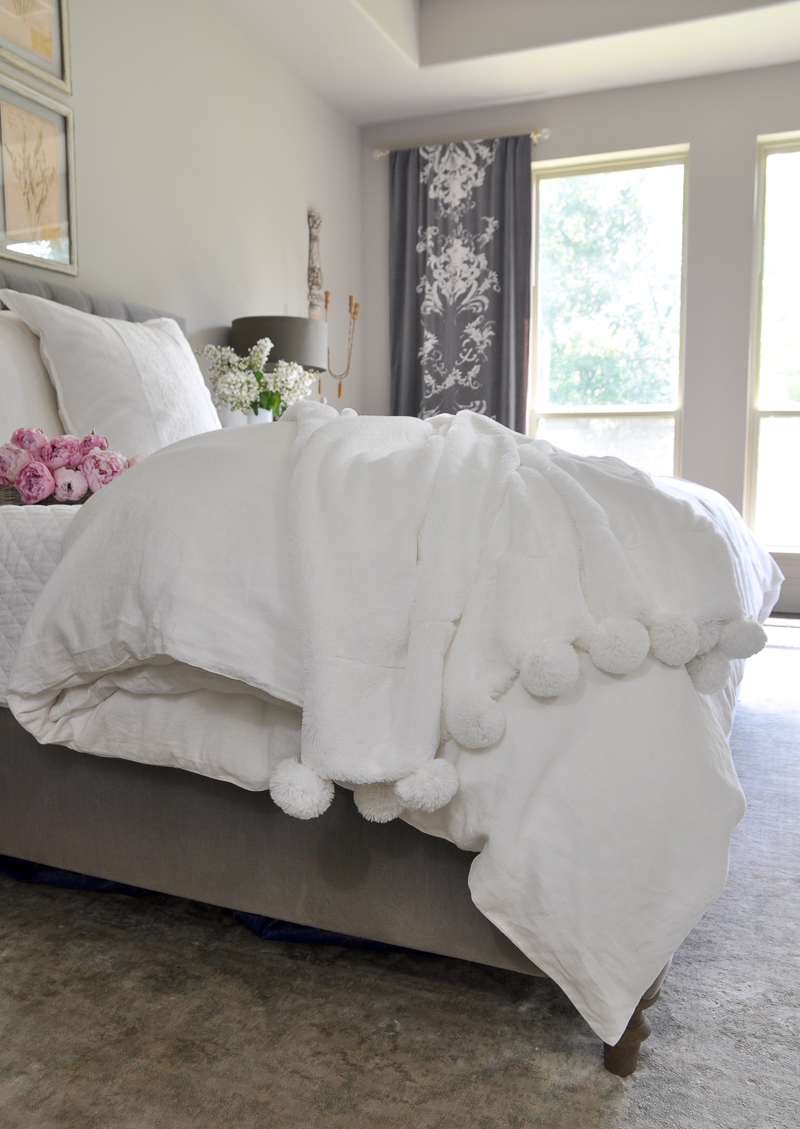 I hope you've enjoyed learning my basic bed styling steps. I love to find different ways to style my bedrooms. You can read more about that here.
Before closing, I want to add a bit more about Pom Pom at Home. As a company, they embrace a passion for all things beautiful. During the creative process, their mission "to evoke a sense of romanticism, peaceful memories, and gentleness is always kept in mind." The look and feel of their products is nothing short of luxurious bliss which is why I have been a customer for some time now.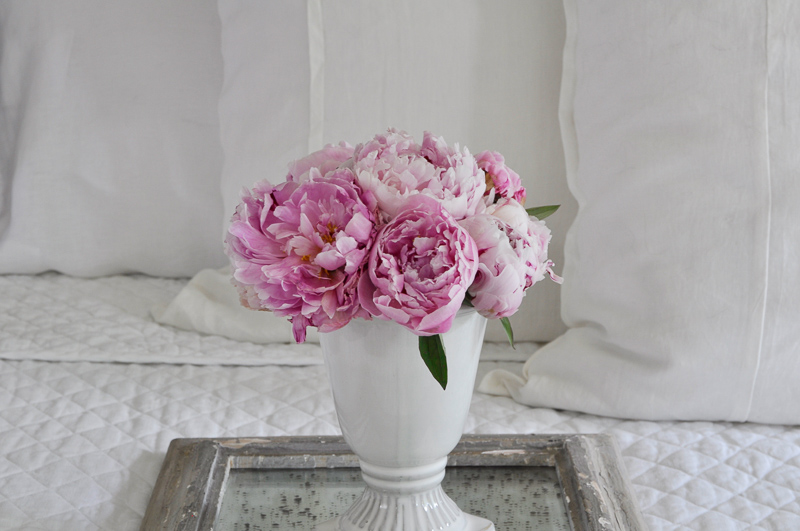 I also enjoy supporting philanthropic companies. Social responsibility has been implicit to Pom Pom at Home's business model from the very beginning. Their dual intent is to provide a luxurious sleep experience and to give back to their community. To that point, they have chosen to partner with Midnight Mission where they contribute both monetarily and with their time. You can visit Midnight Mission's website here and learn more about this great organization.
Thank you for visiting Decor Gold Designs!
Additional Sources:
*Some links below are affiliate links
Similar Dresser
Similar Nightstand
Similar Bed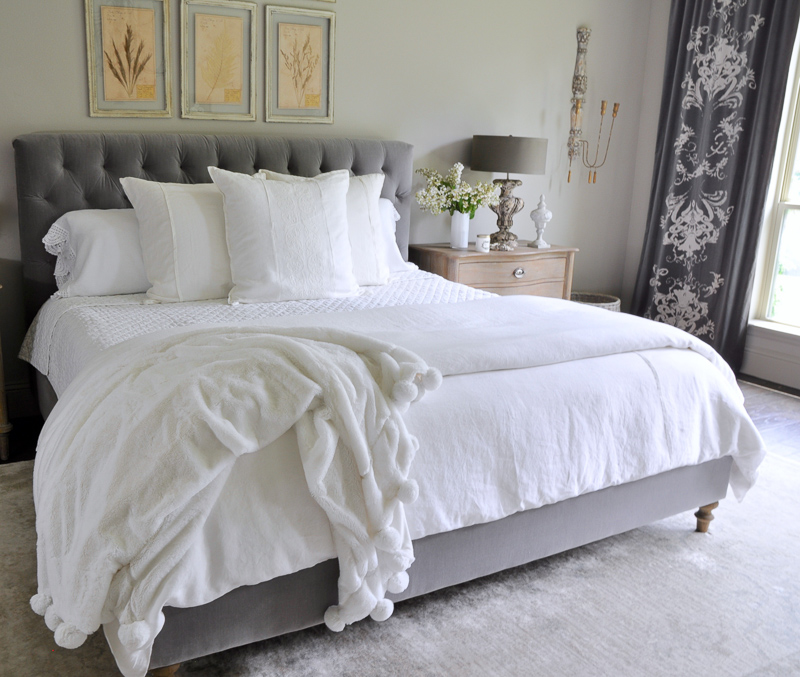 SaveSave
SaveSave