I absolutely love Thanksgiving and creating a Thanksgiving centerpiece is something I never always look forward to. If we are eating our holiday meal elsewhere, I still enjoy adding a centerpiece to my tables.
If you've seen my fall home tour, you know I embrace seasonal decorating this time of year. I adore the holidays as well and like many of you, I am anxious to add Christmas trees. But, I love Thanksgiving too much to let it pass by without a celebration of its own.
I want to encourage you to embrace Thanksgiving. Even with some or all of your Christmas decorations displayed, you can create a sophisticated Thanksgiving look in your dining room and beyond.
Today, I'll be sharing a lush and elegant Thanksgiving centerpiece and tablescape. Also, I hope you find some beautiful options that will help you enjoy this time between fall and winter without completely redecorating all at once!
*This post contains affiliate links. Additionally, it was sponsored by Hot Skwash. Disclosure here.
My decor and tablescape include gorgeous, artistic pumpkins by Hot Skwash by Daria.  I love how they elevate my designs and the look of my home.
These collectible pieces are such a pleasure to style and restyle. I find new pieces by Hot Skwash each year and always look forward to seeing Daria's unique new designs.
The magical look of twinkle lights in the background layer perfectly with these luxurious pumpkins.
A gorgeous beaded pumpkin adds a touch of glam. What better piece to keep our hearts in the right place to celebrate the beauty of Thanksgiving!
Our newly decorated dining room undoubtedly called for beautiful Thanksgiving touches such as this!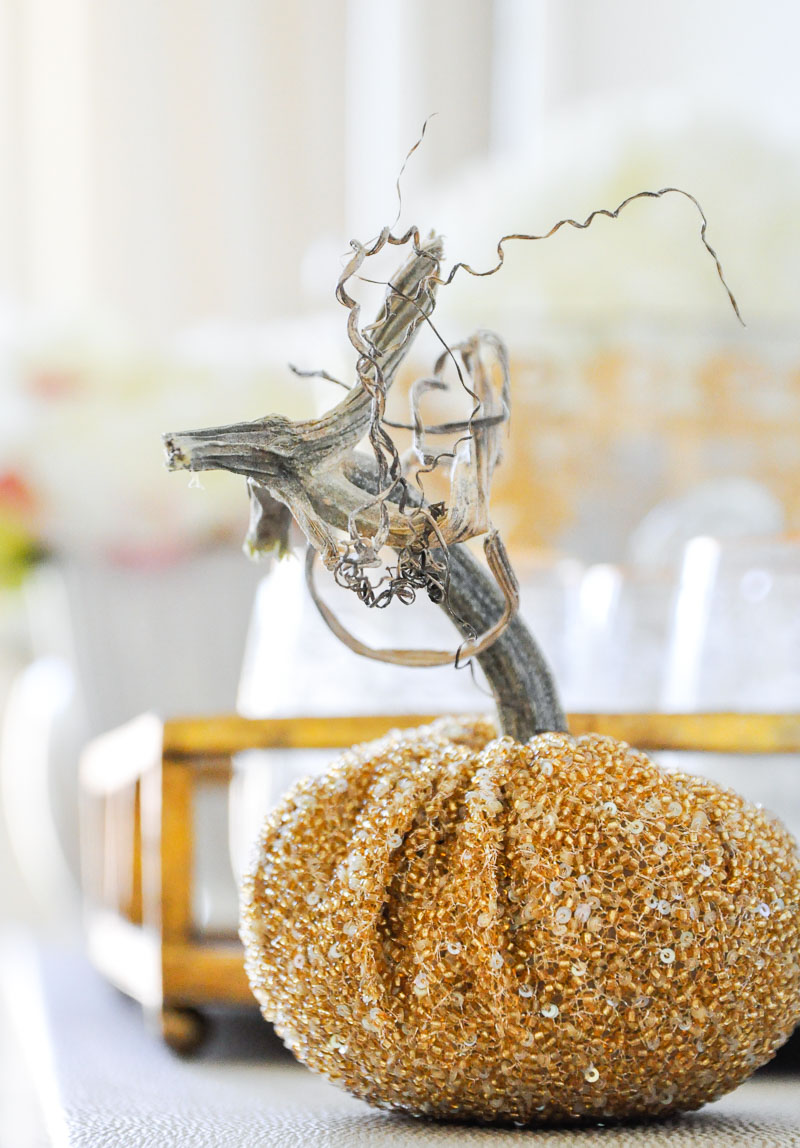 In fact, long before our dining room was complete, I was thinking of how I would style it for the holidays. For Thanksgiving, I started with this beautiful specialty pumpkin. One look and I knew I had a fitting color scheme!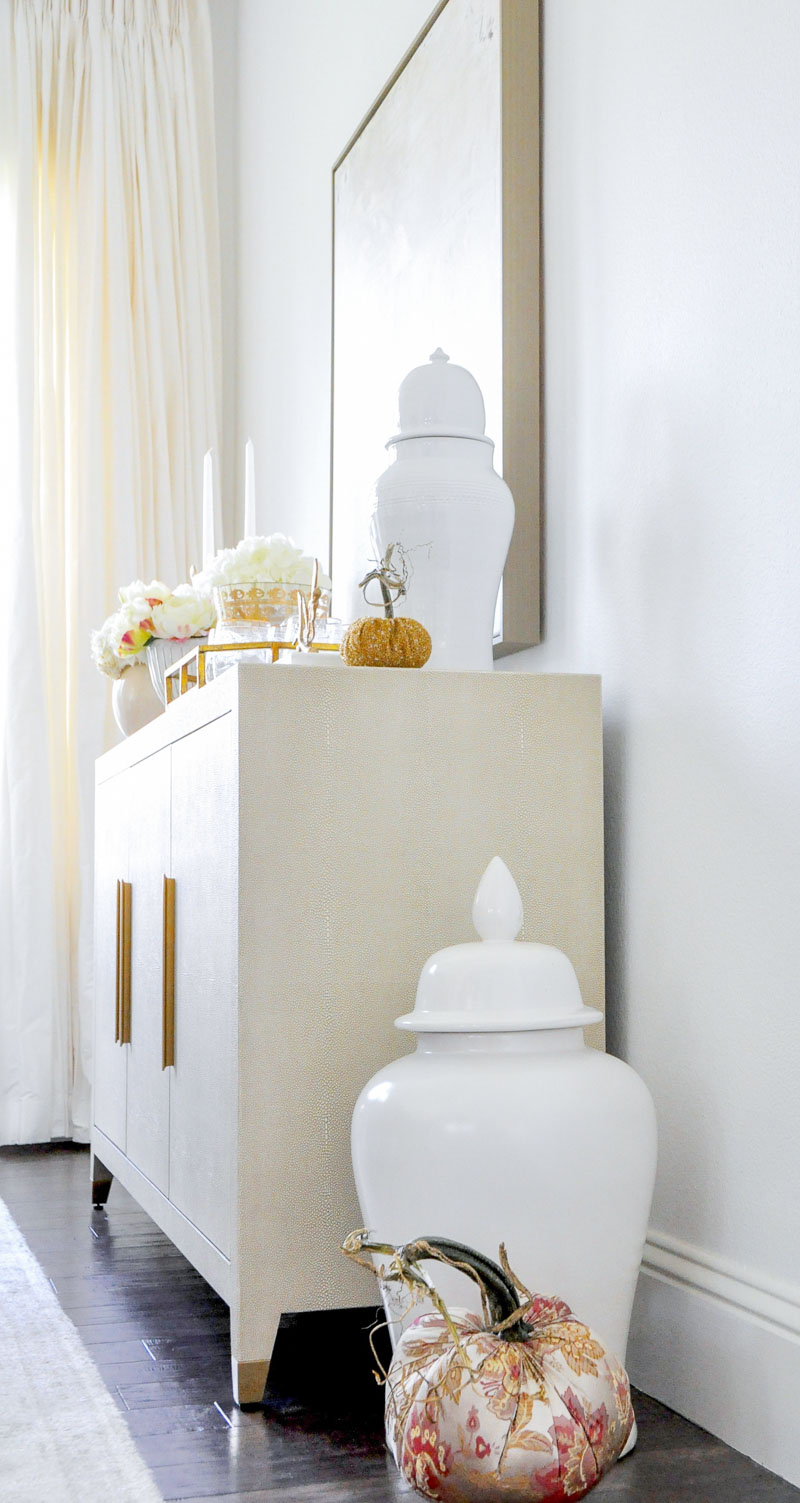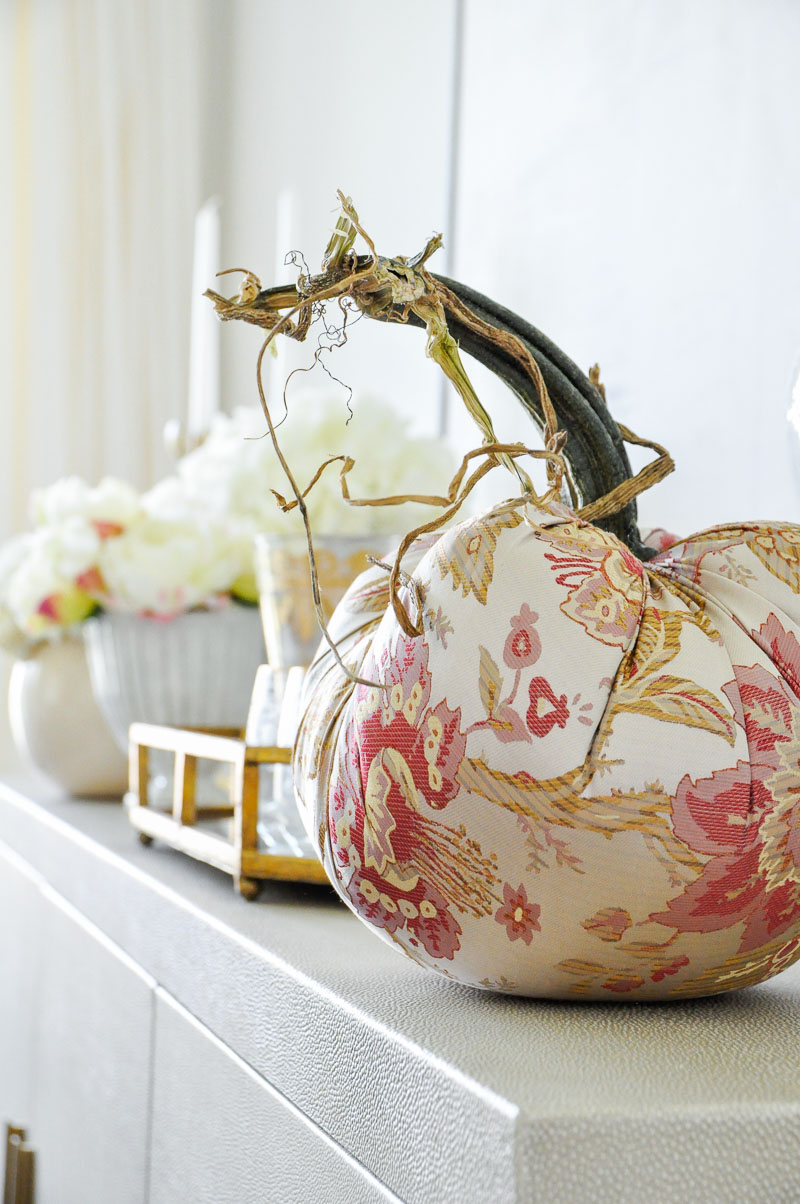 Now onto the centerpiece…..a beautiful centerpiece can give a room a fresh new look, especially during the holidays!
A Thanksgiving centerpiece with cascading pumpkins is the perfect stylish addition to any dining room table.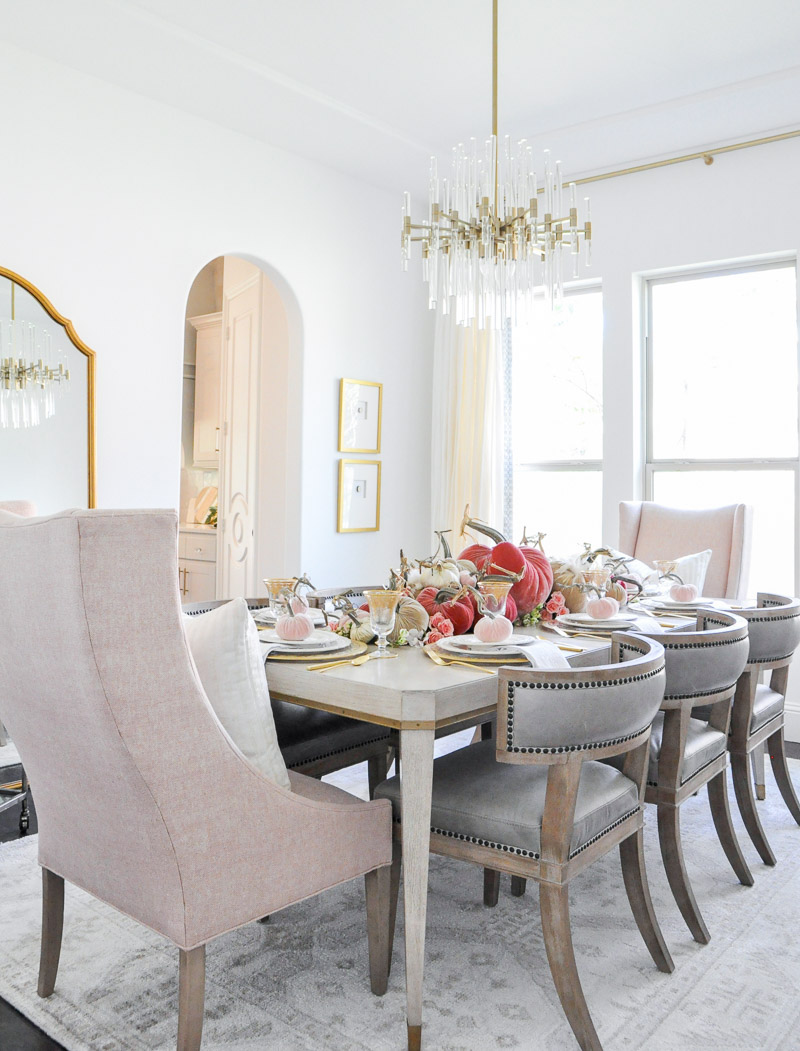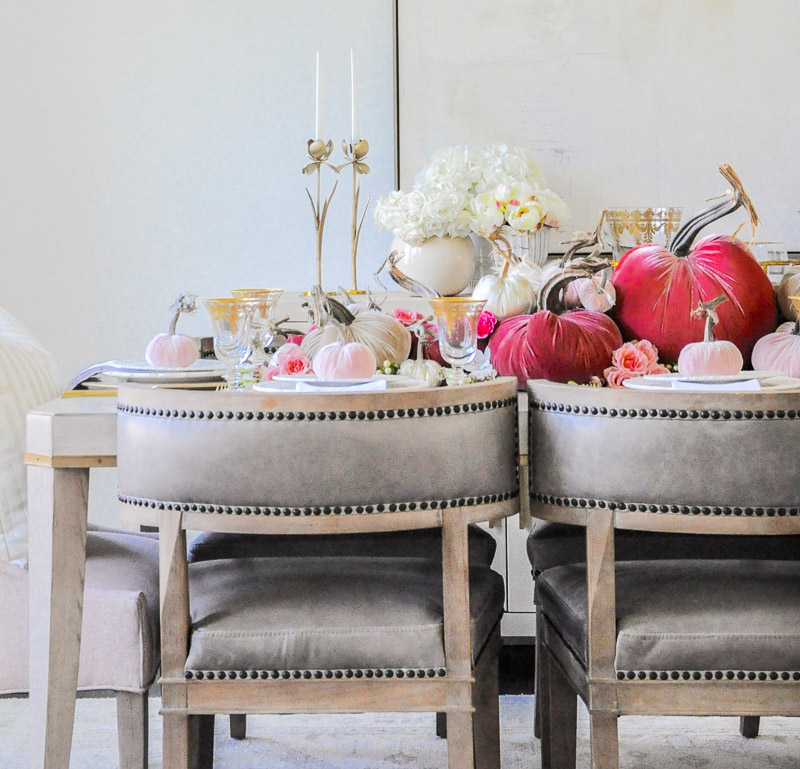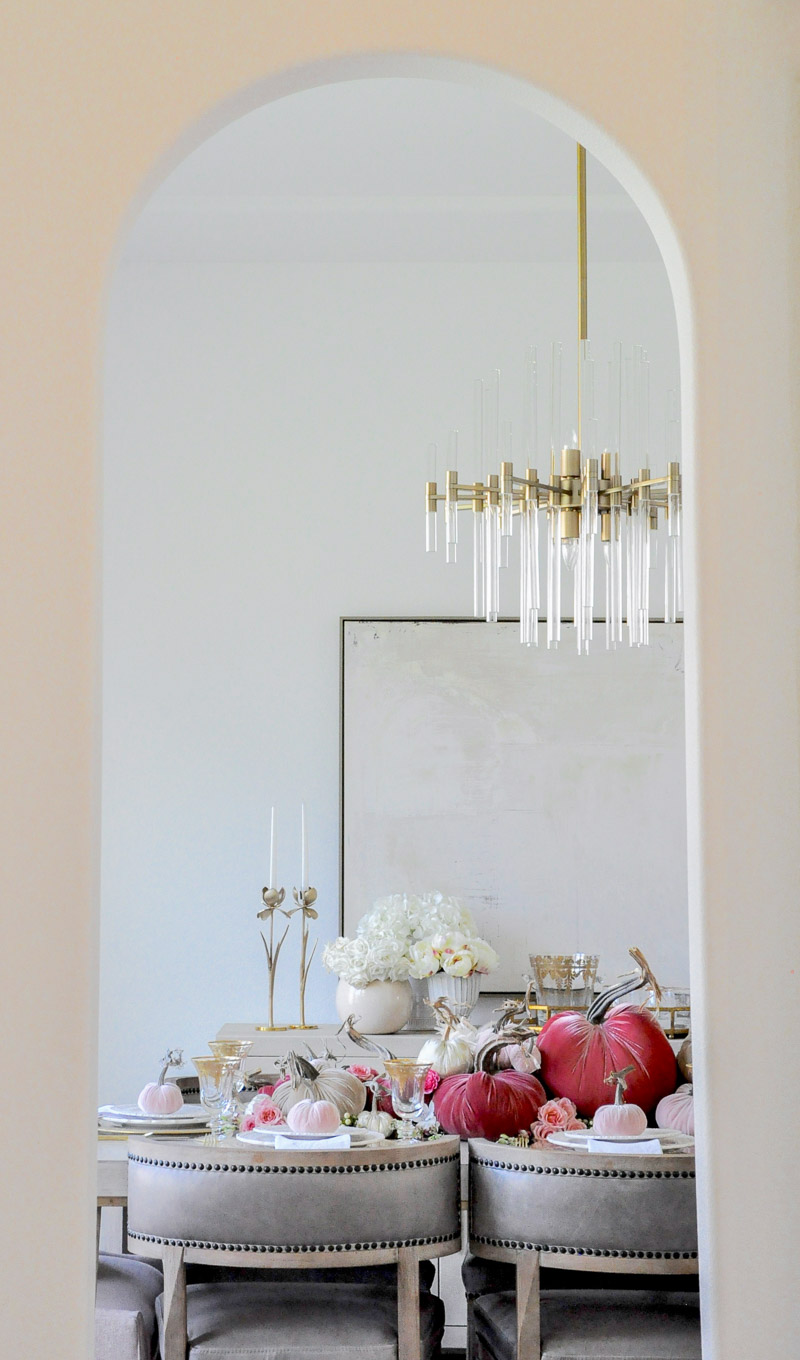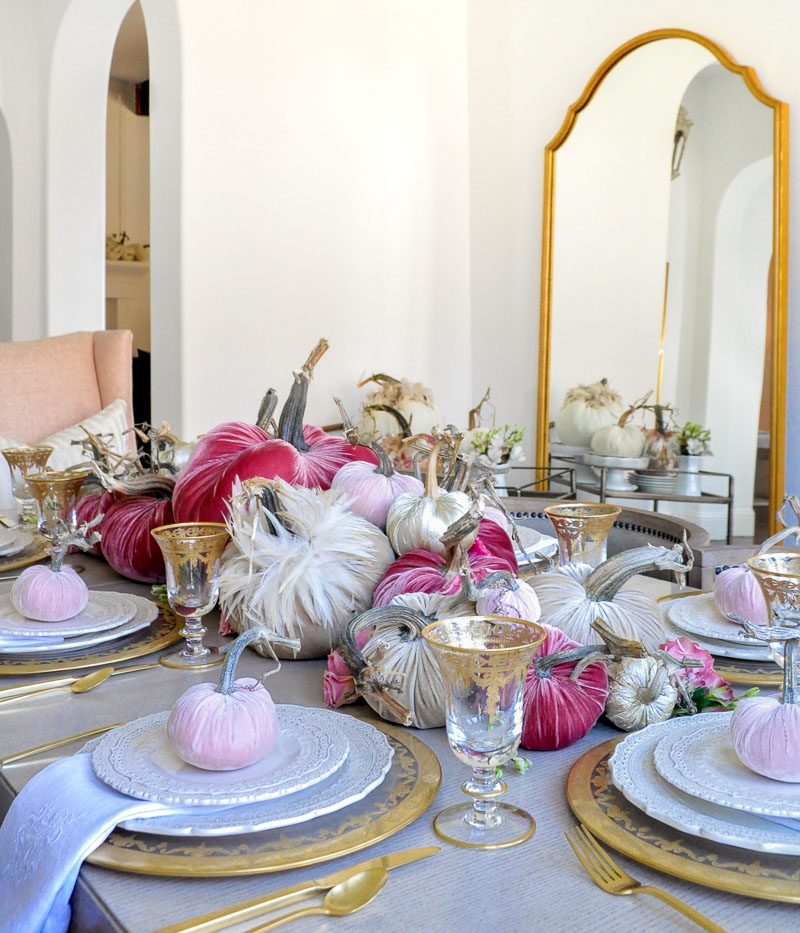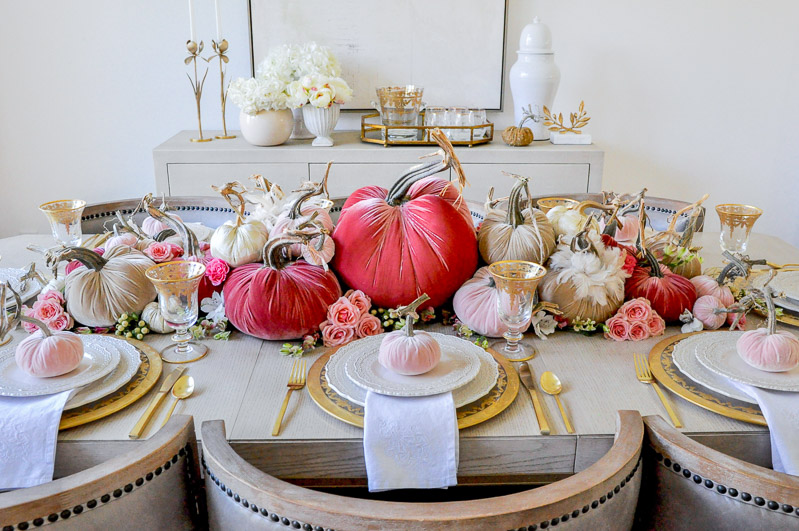 To complete the look you can tuck flowers into the crevices.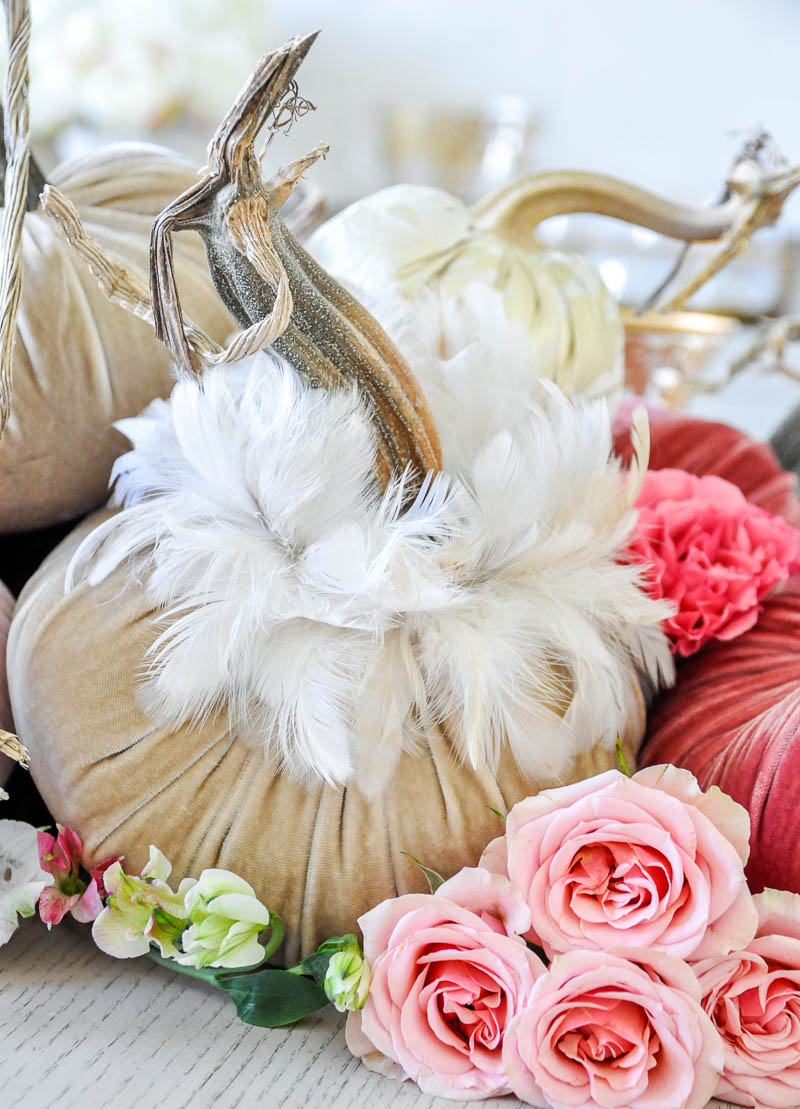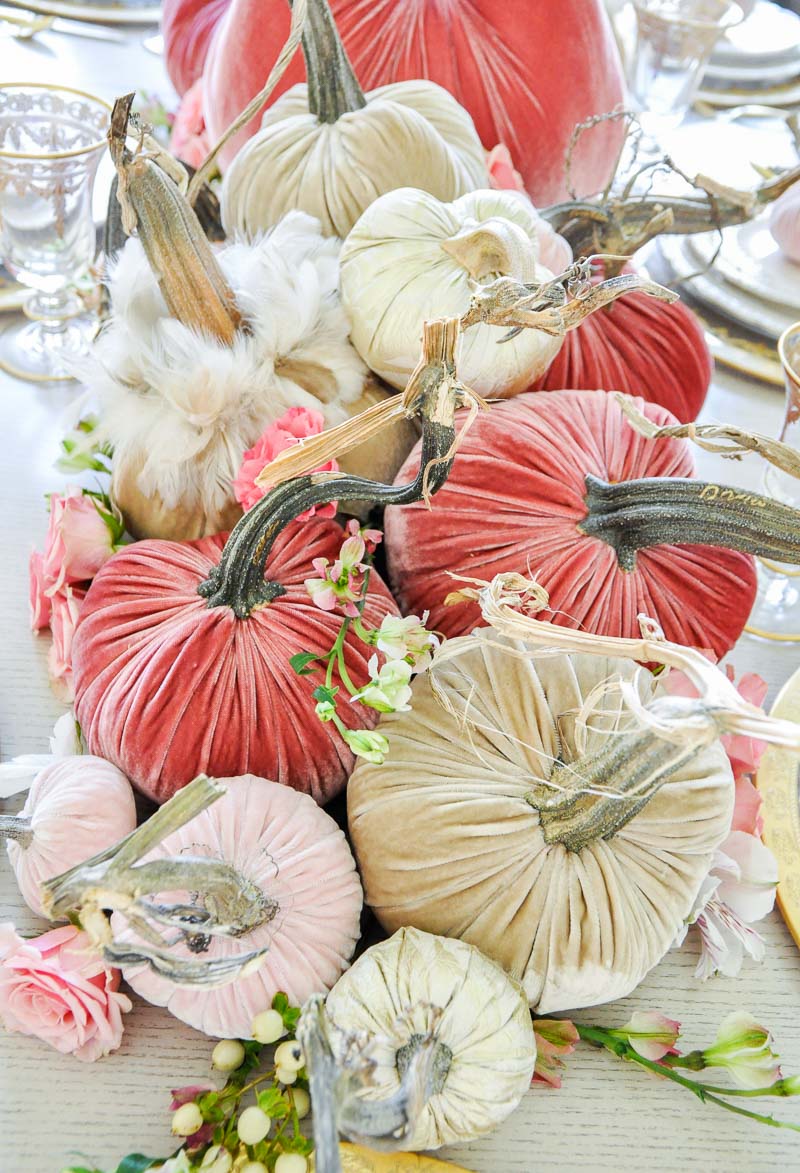 You can also add a small pumpkin to each plate as a gift. For this look, I added blush pumpkins to compliment our new end chairs.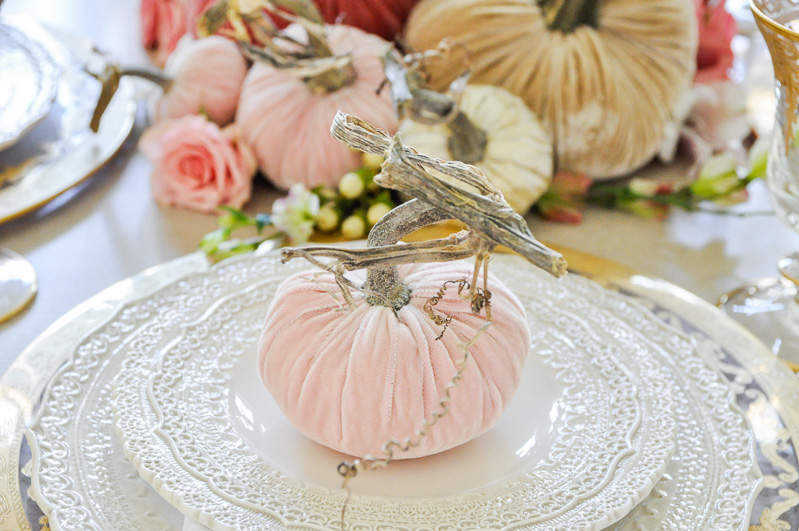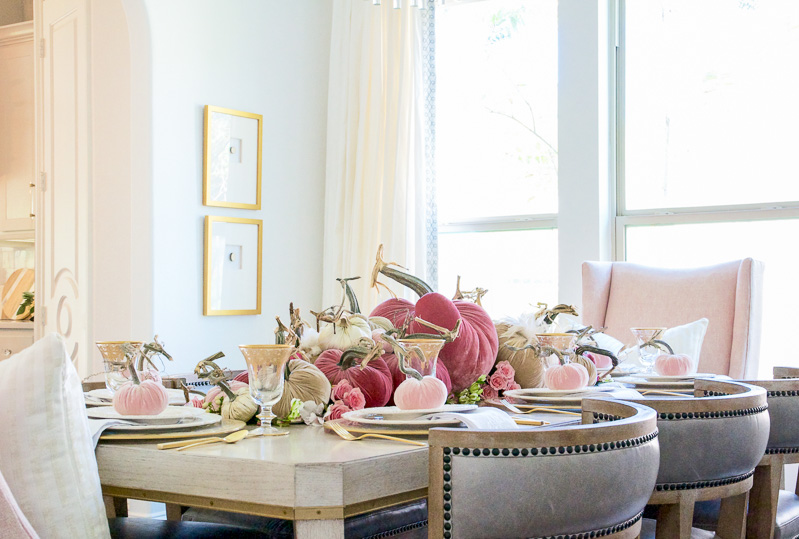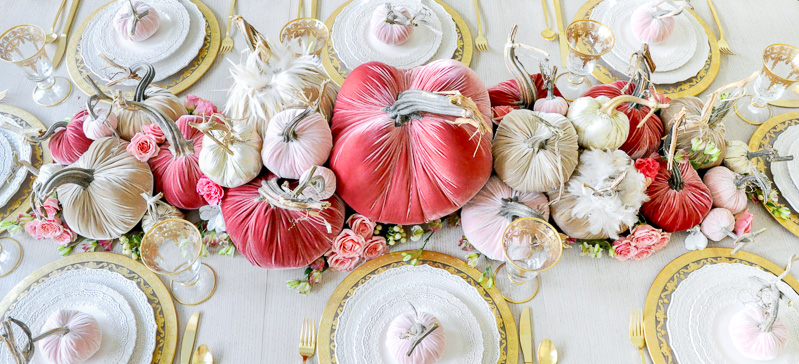 The gold chargers, goblets, and flatware add sophistication to the soft blush color. Remember to add your chargers first in order to define the space you will have for your centerpiece.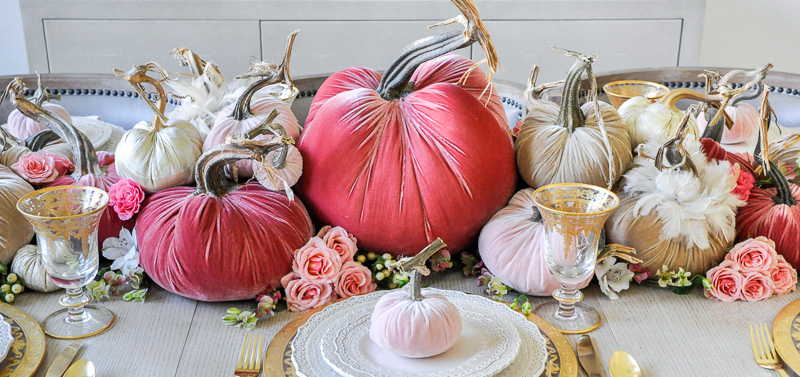 This beautiful look can be slightly altered if blush isn't your thing.
Try trading out the blush pumpkins for berry-colored ones.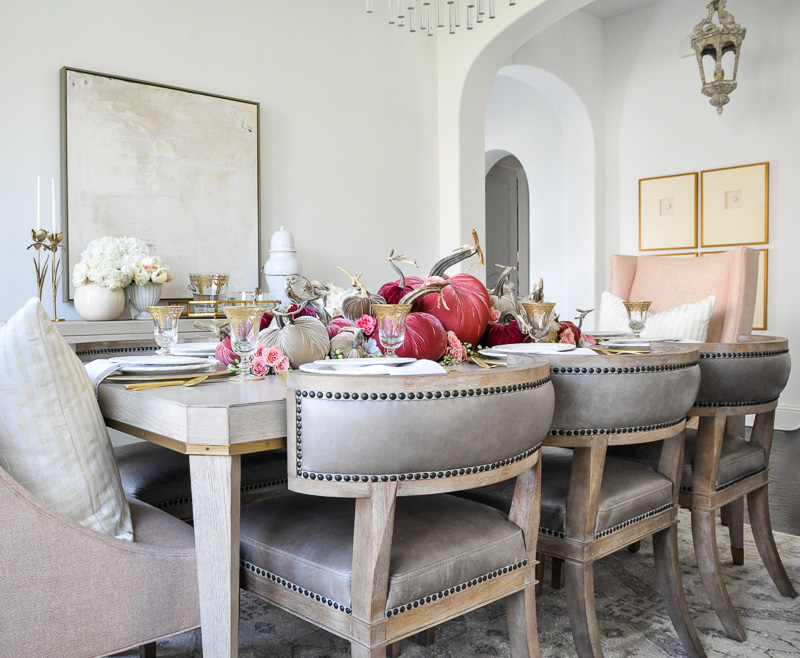 The berry color looks especially opulent with gold.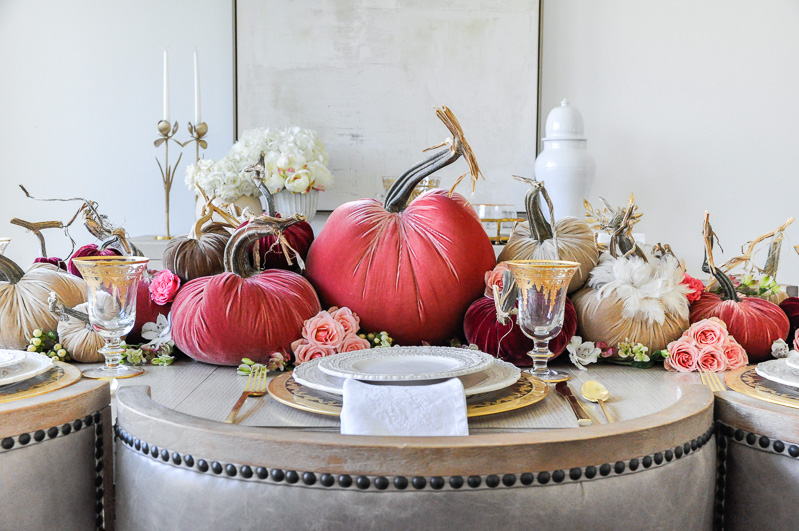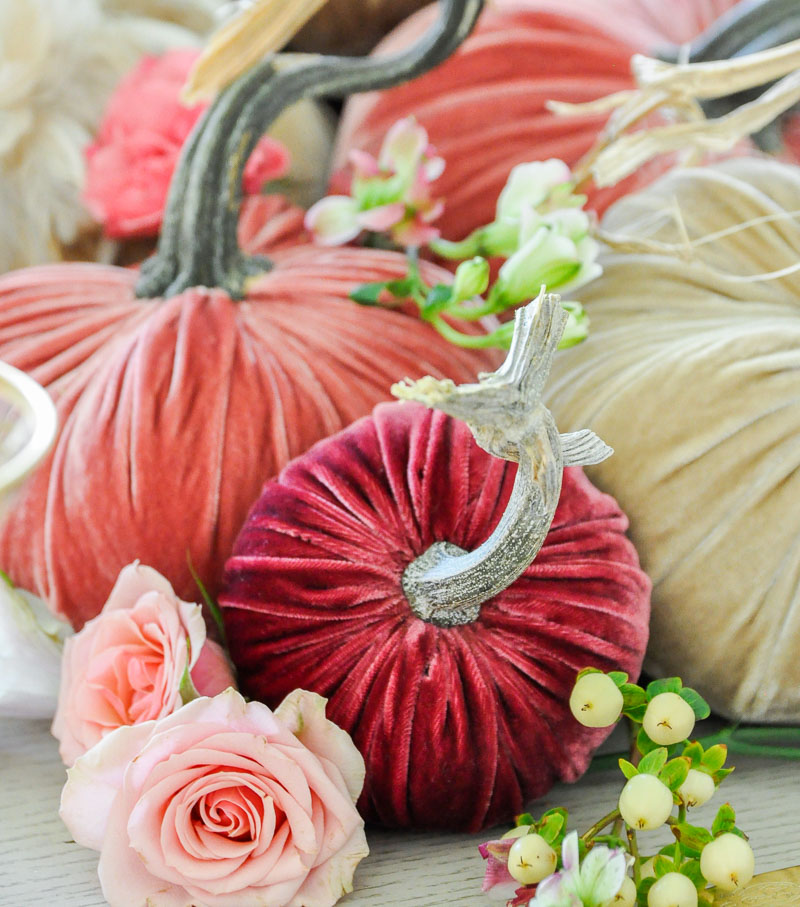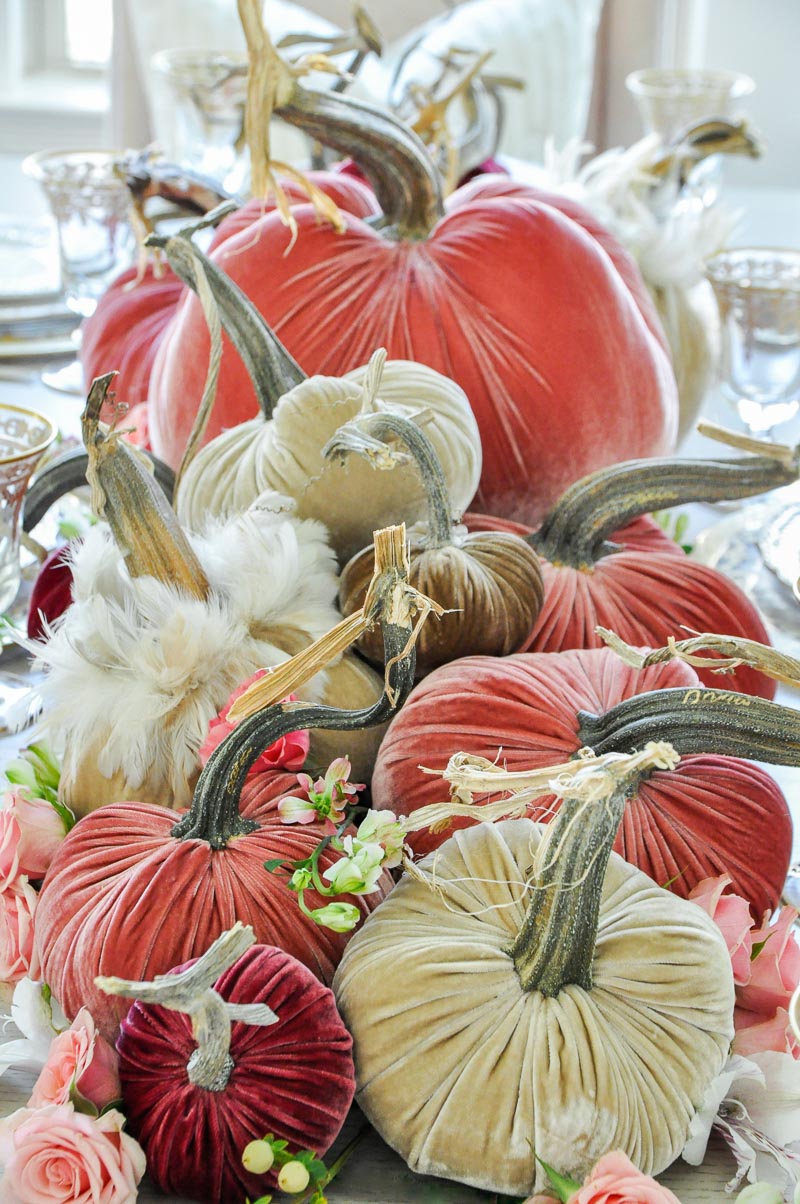 Adding a few pumpkins with crystals will give you a glam, unexpected detail. This last option might just be my favorite!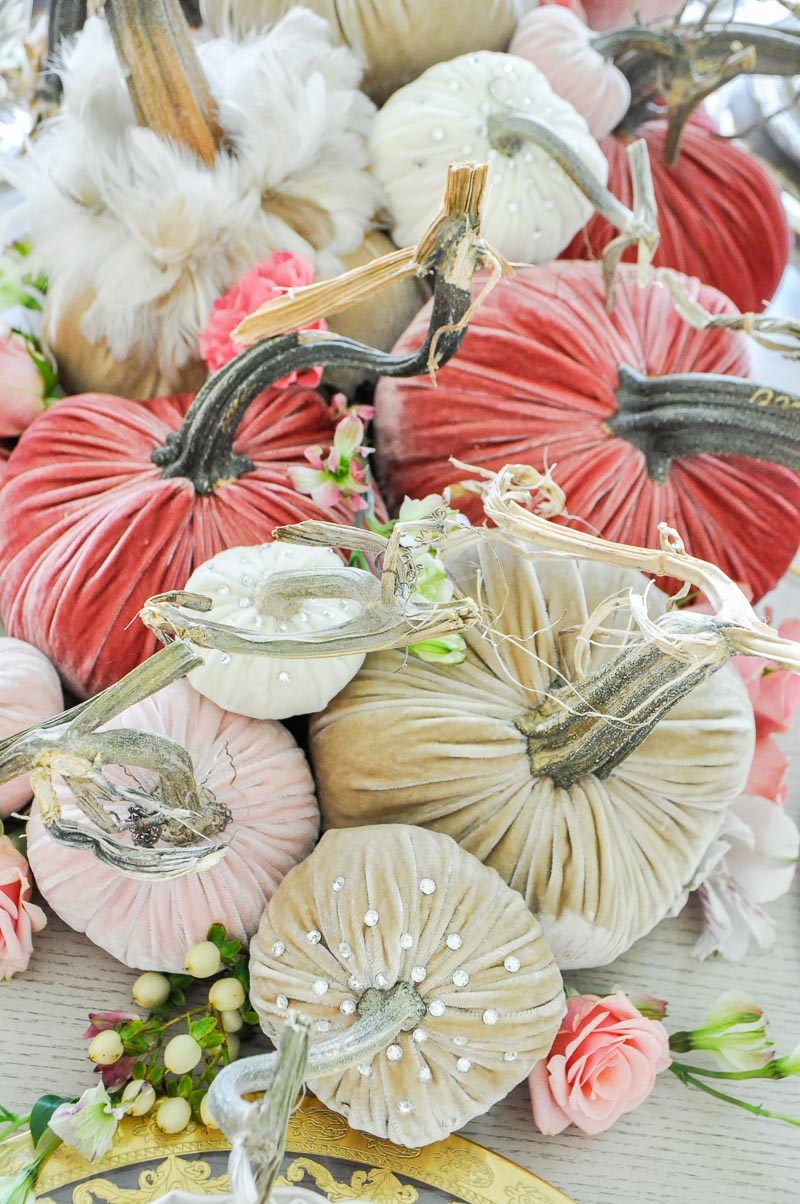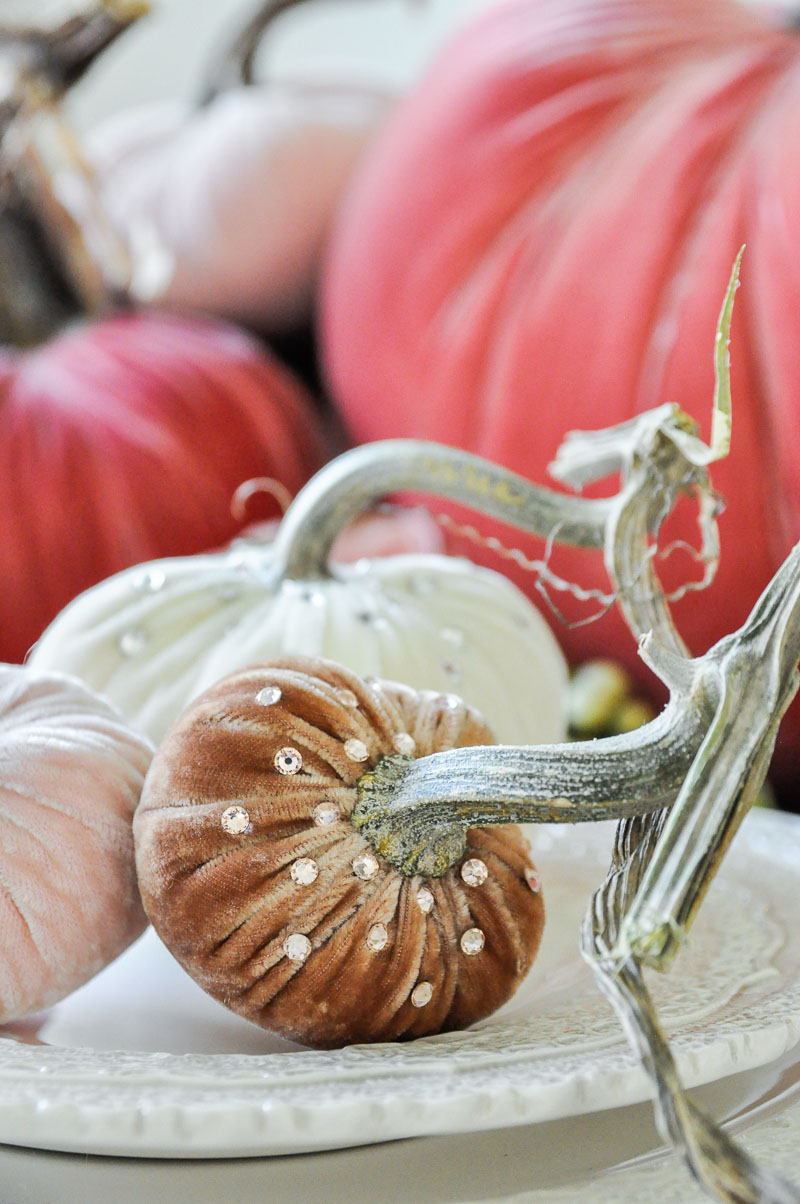 Overlapping holidays shouldn't stop you from enjoying every bit of the most wonderful time of the year. Be creative and layer in your decor.
I can't imagine anything more beautiful than an elegant blush-colored velvet pumpkin with sparkling crystals and Christmas lights in the background! Simply magical!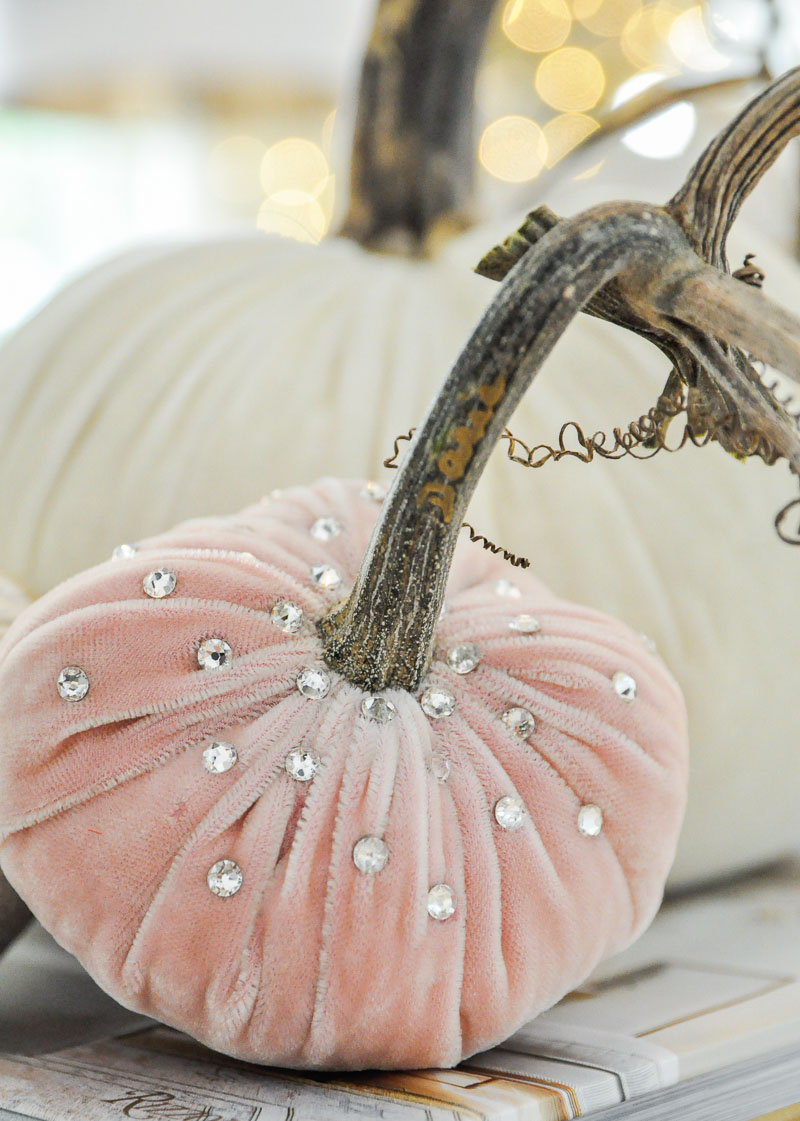 Happy Thanksgiving to you and yours!





Find much more about my Hot Skwash pumpkins + numerous styling ideas: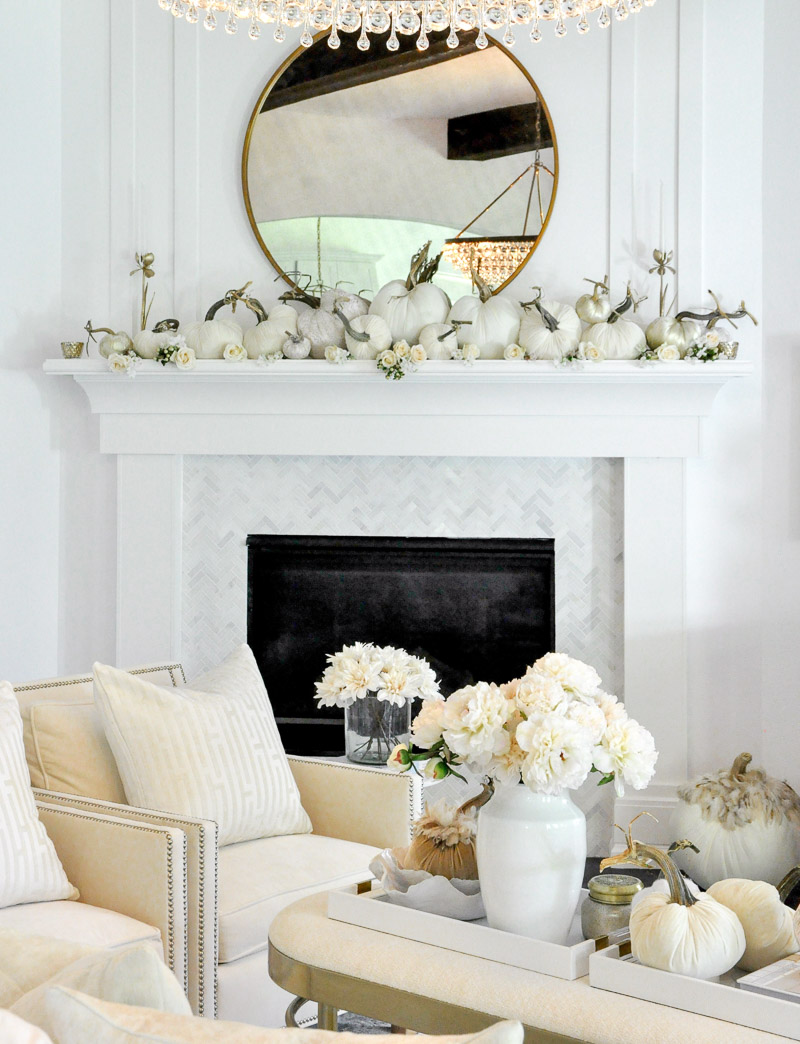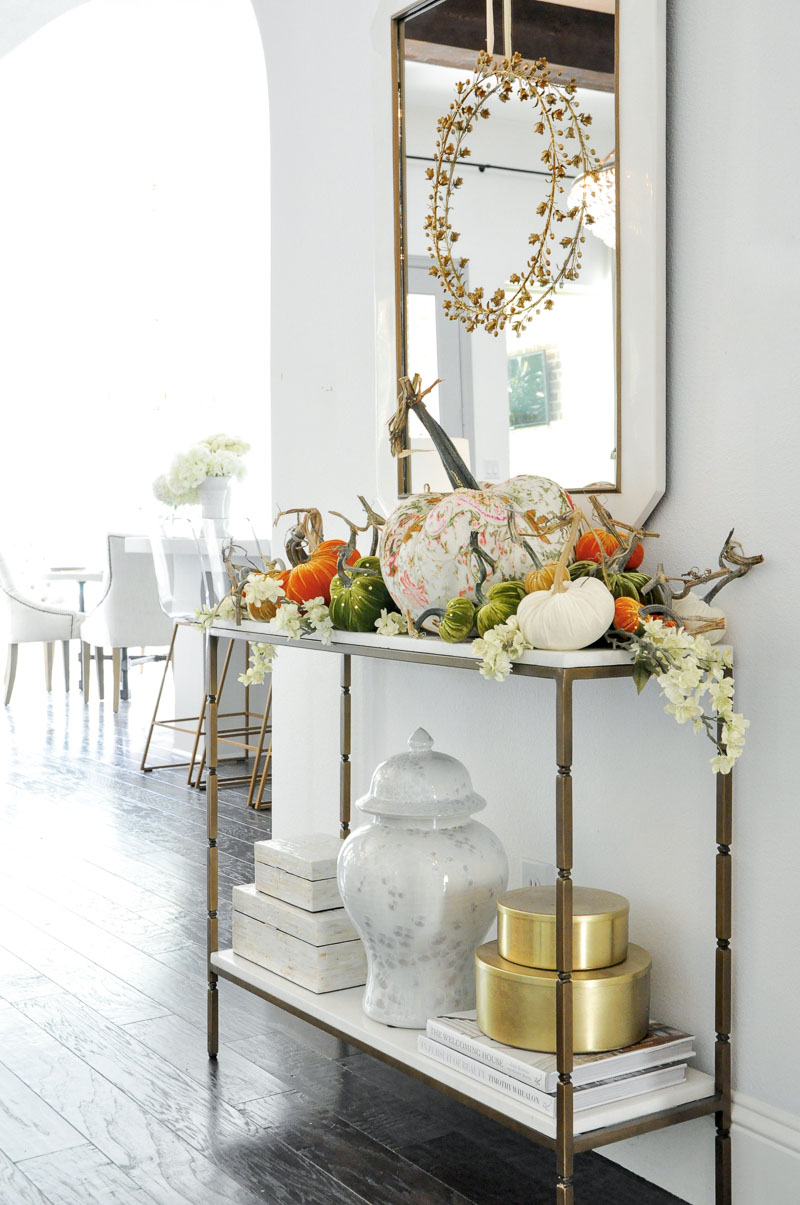 I hope you'll stay connected…..
Click on the Image to Subscribe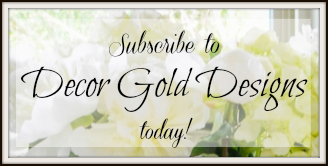 SOCIAL
Instagram | Pinterest | Facebook
Follow me on the LIKEtoKNOW.it app!
SaveSave
SaveSave
SaveSave
SaveSave
SaveSave
SaveSave
SaveSave
SaveSave
SaveSave
SaveSave
SaveSave
SaveSave
SaveSave
SaveSave