Each year, around August, I start dreaming of getting out my decorative pumpkins. I love that they are now so versatile and can be displayed from early September to Thanksgiving.
My favorite pumpkins are beautiful and elegant collectible pieces. I look forward to adding a few to my collection each year and finding creative new ways to display them.
This year, parts of our home are under construction and more than ever, I've enjoyed styling the non-torn up parts for fall.
Below, I am sharing some of the spaces I've styled and some simple collecting and styling ideas. I also included the cutest fall gift ever and more!
*This post contains affiliate links. Find our policy here. Additionally, this post was made possible by Hot Skwash. As always, all ideas and comments are 100% my own.  
Collecting
The pumpkins I collect are creations of Hot Skwash by Daria.  I love how unique and sophisticated they are. They can be dressed up or down and they go with almost any style of home decor. You have seen them in my home already this year in my Fall Home Tour, and also in this fun post, 5 Pumpkin Styling Ideas.
A great place to start a collection is with ivory. It's chic and timeless. My neutral-loving heart smiles each time I add a new velvet ivory pumpkin!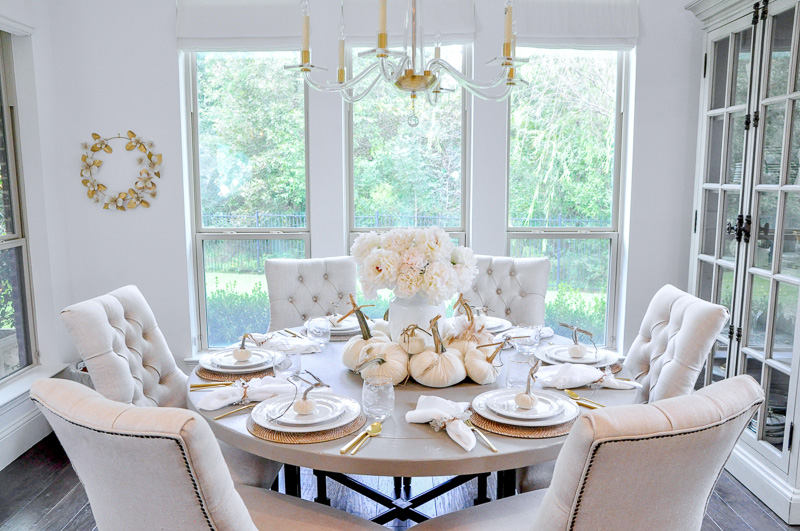 For a beautiful neutral mix, add bone. And feathers. And pillows with tassels.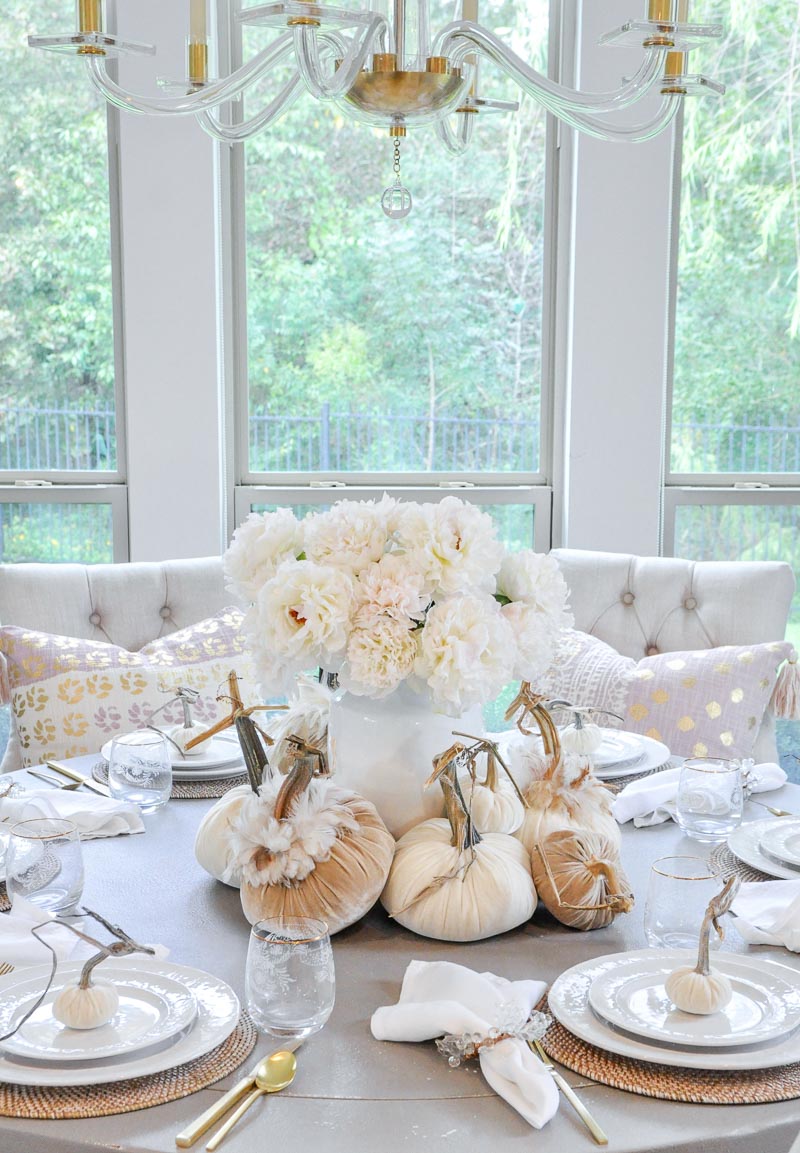 Or another gorgeous neutral called spa.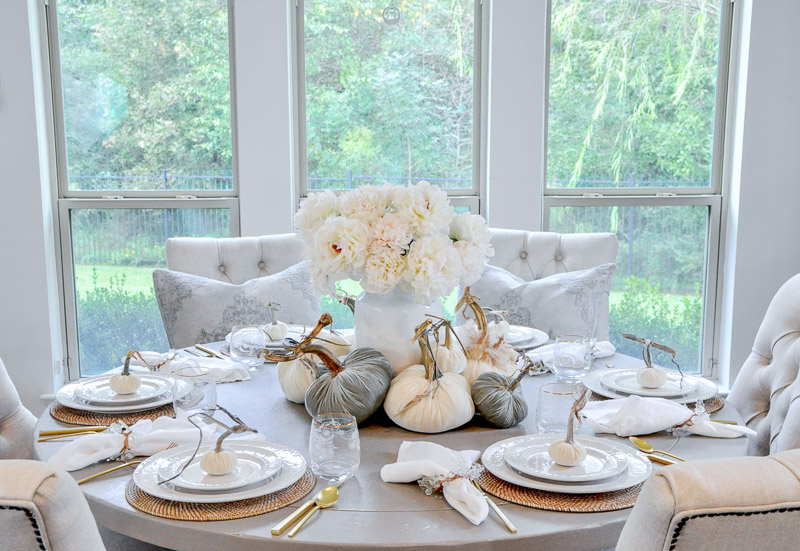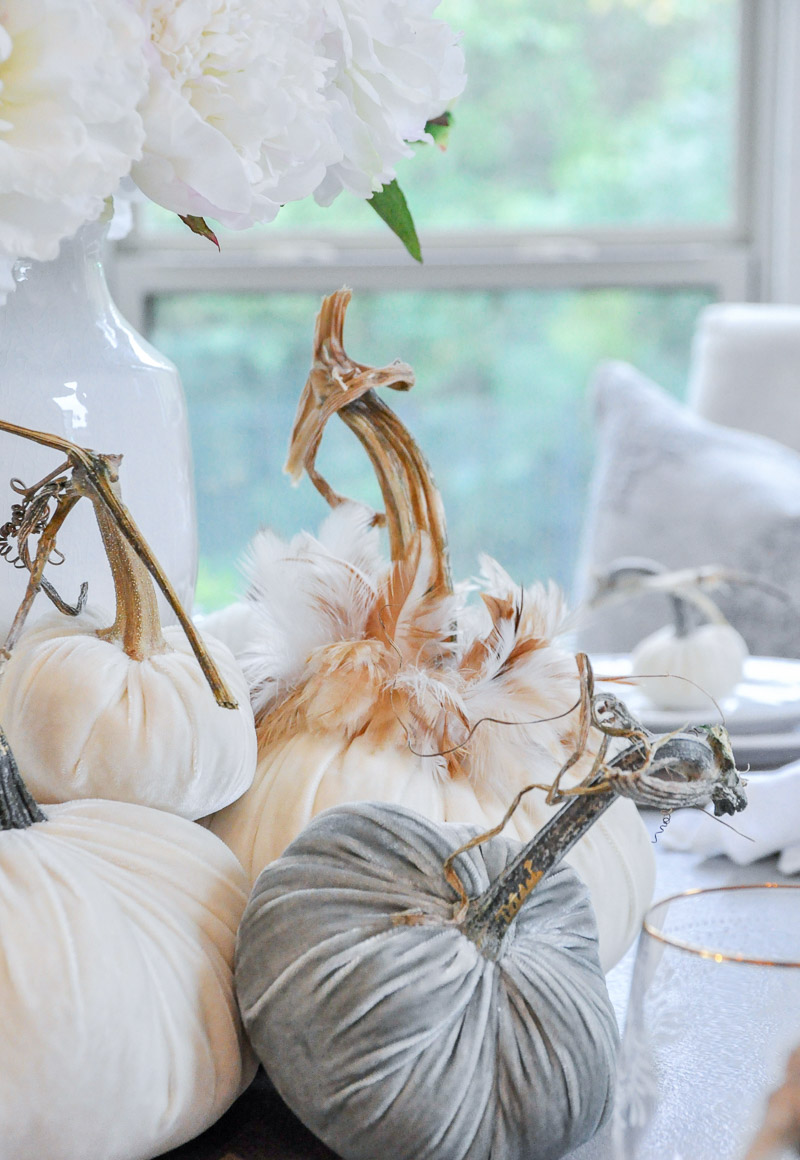 For a more traditional fall color addition, select a couple of these darling orange pumpkins. The Hot Skwash color is carrot.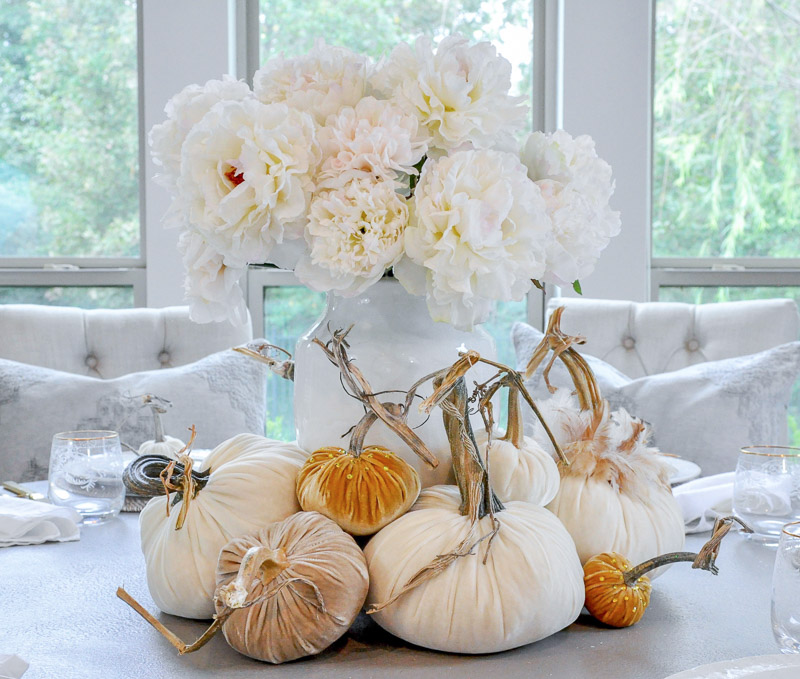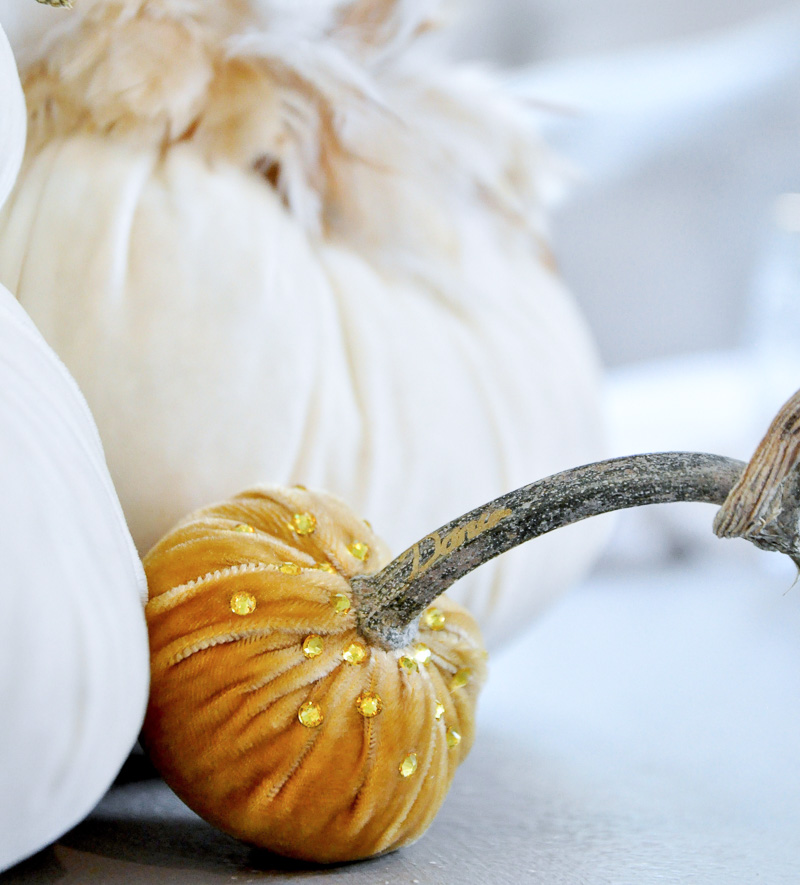 Daria's specialty pumpkins are insanely gorgeous. I've added a couple to my neutral collection this year.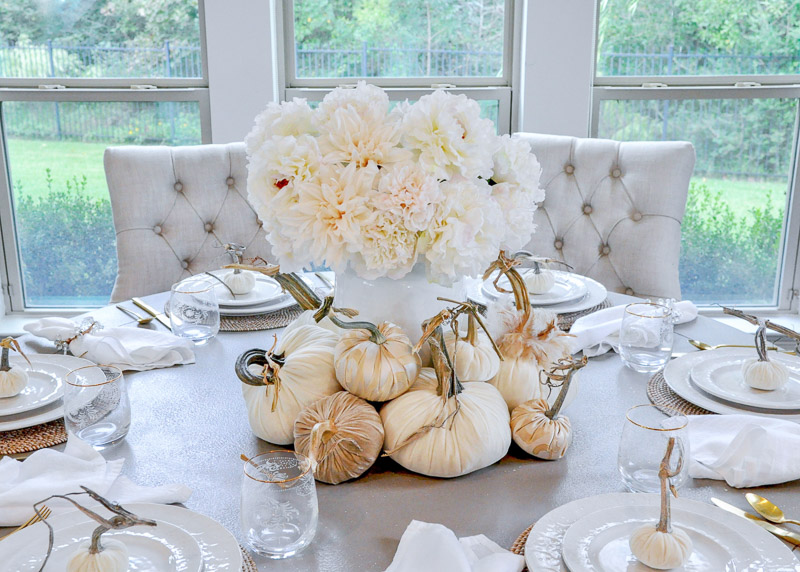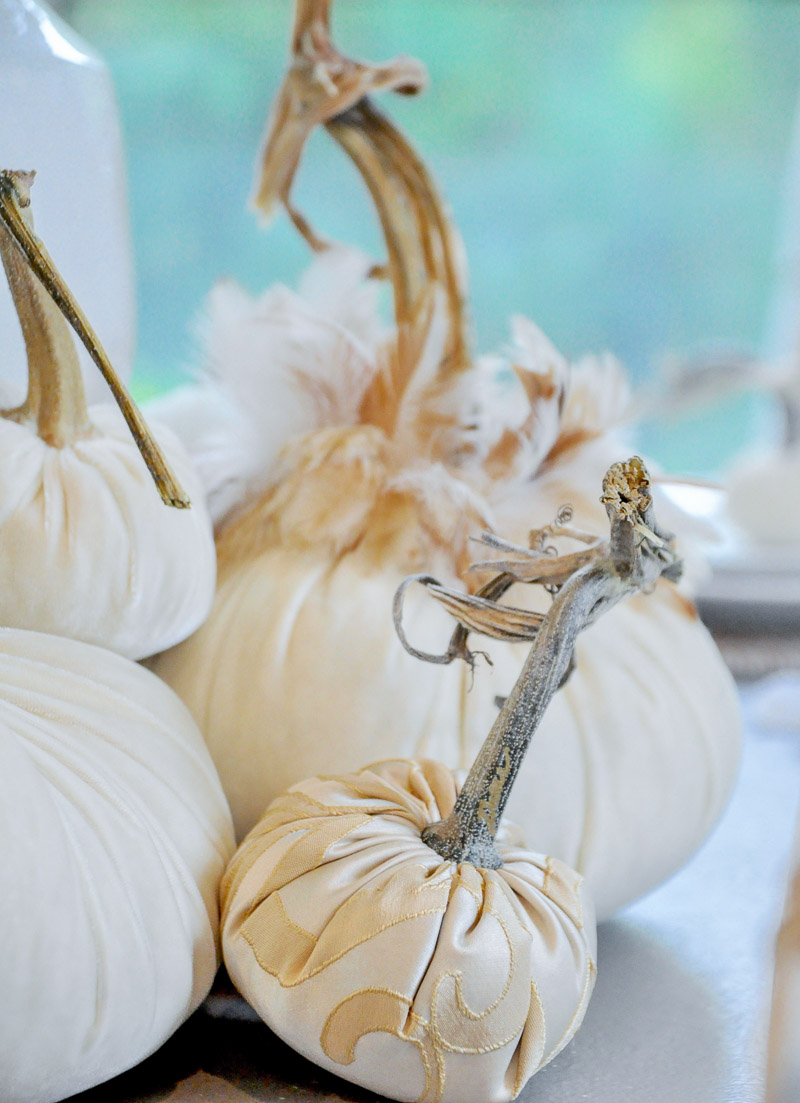 Displaying
I hope displaying your seasonal decor is a fun and creative process for you. It is for me and I enjoy it immensely . BUT, if it's a challenge for you, I have provided a few examples of looks that you can easily achieve!
Messy Pile
Anything goes with this look. I typically start with the largest pumpkin. It is the star of your arrangement. The fabulous "Parisian" I used here offers a fun and whimsical fall color palette. Next, add the medium-sized pumpkins, then the small ones. A few faux stems fill in the gaps. I LOVE the uneven, unsymmetrical, unexpected look!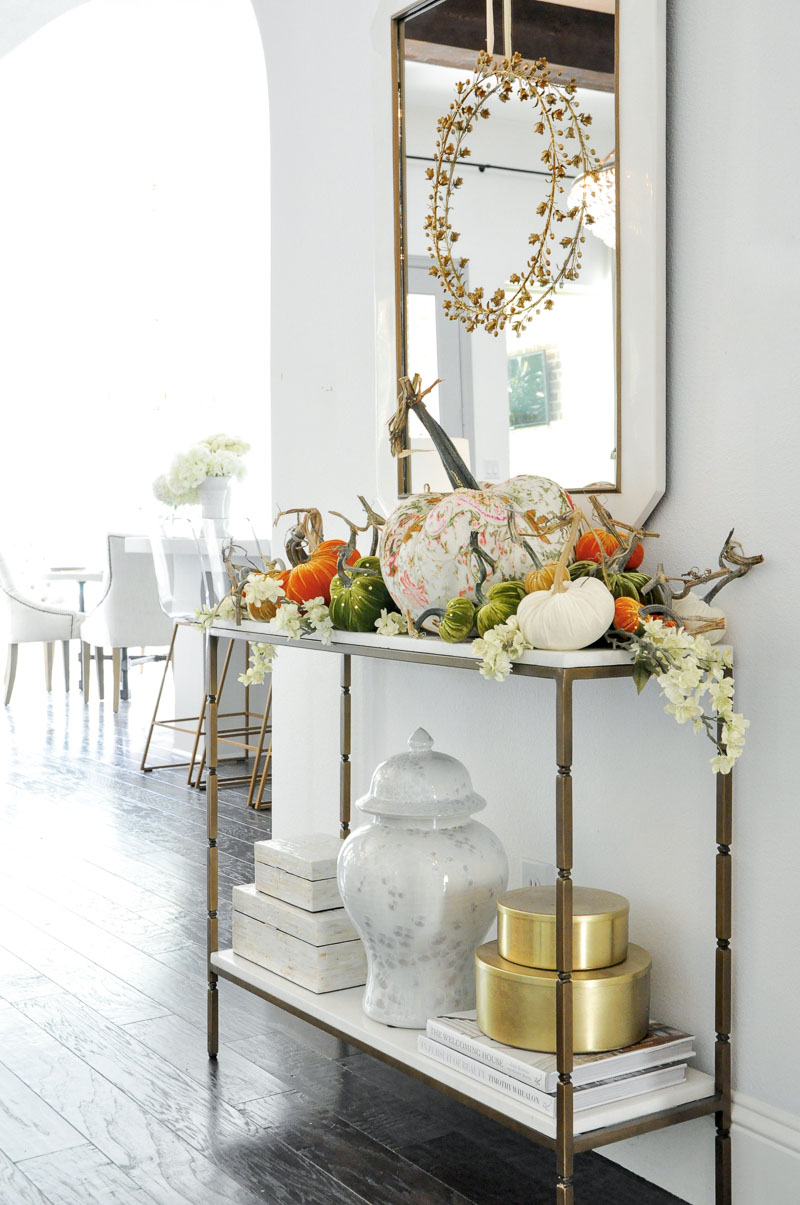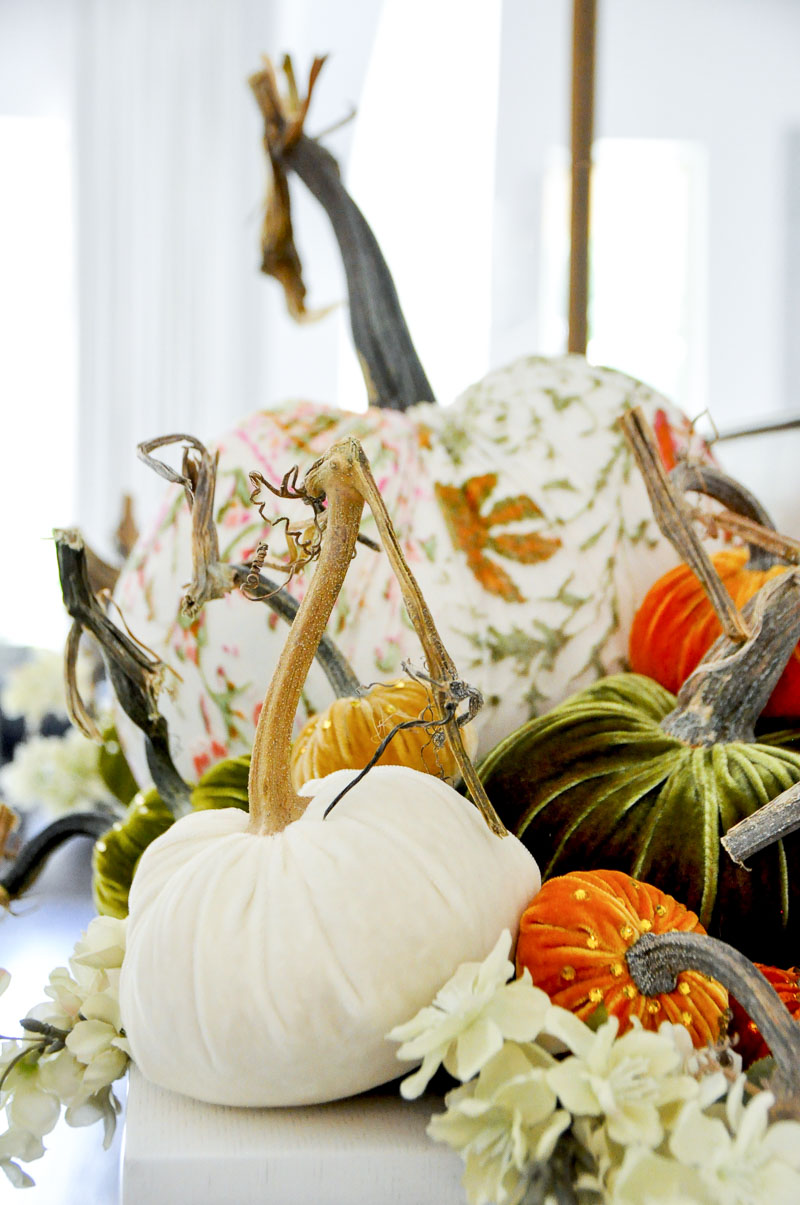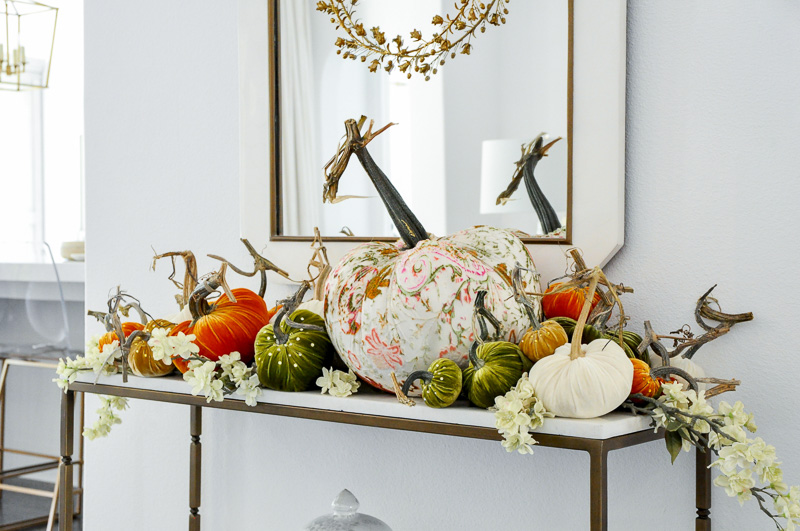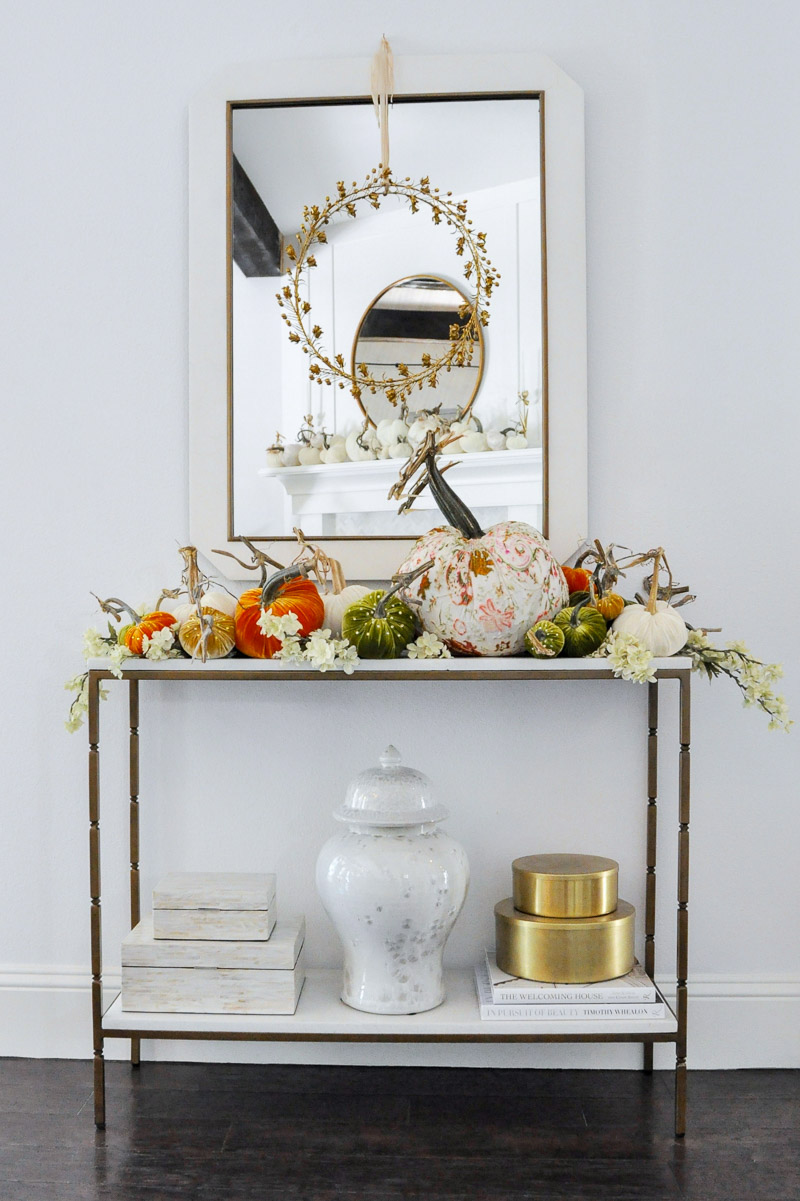 Individual Show Stopper
Placing a lone pumpkin in the right place is the perfect fall statement. A cake stand is a great choice.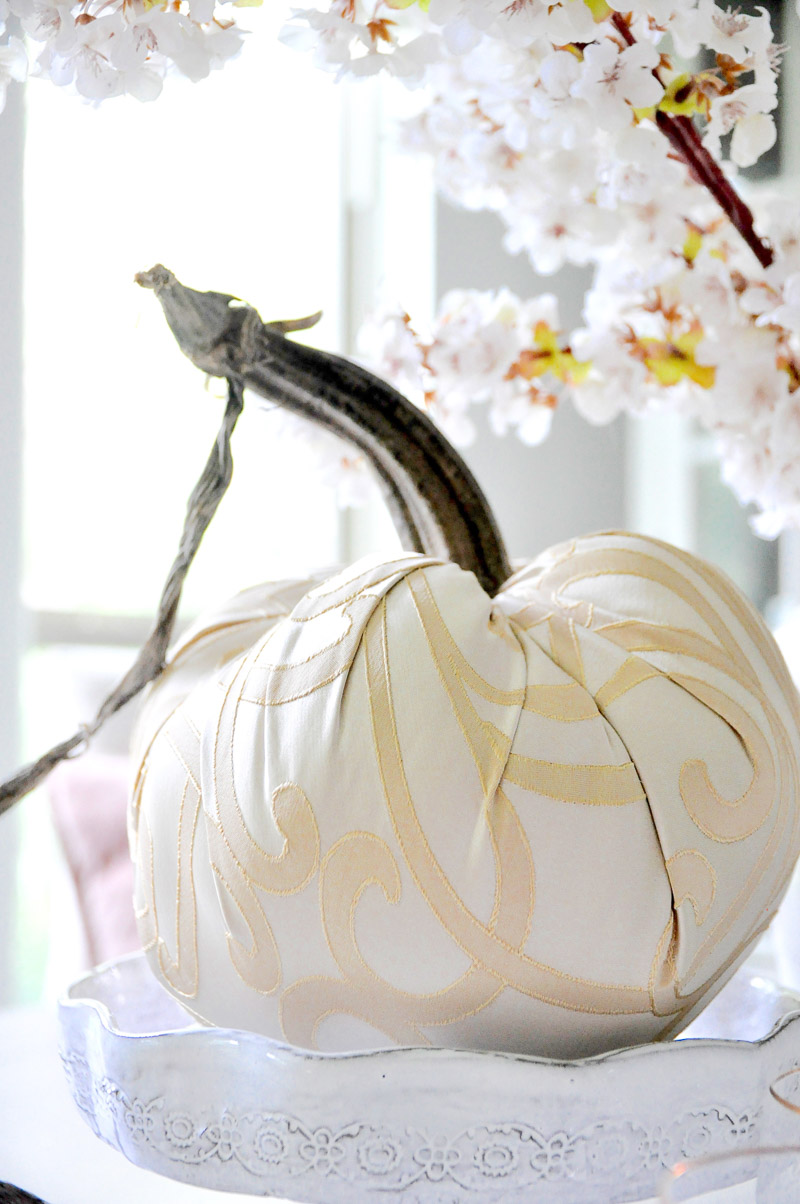 Another fun spot for your favorite pumpkin, a gold tray.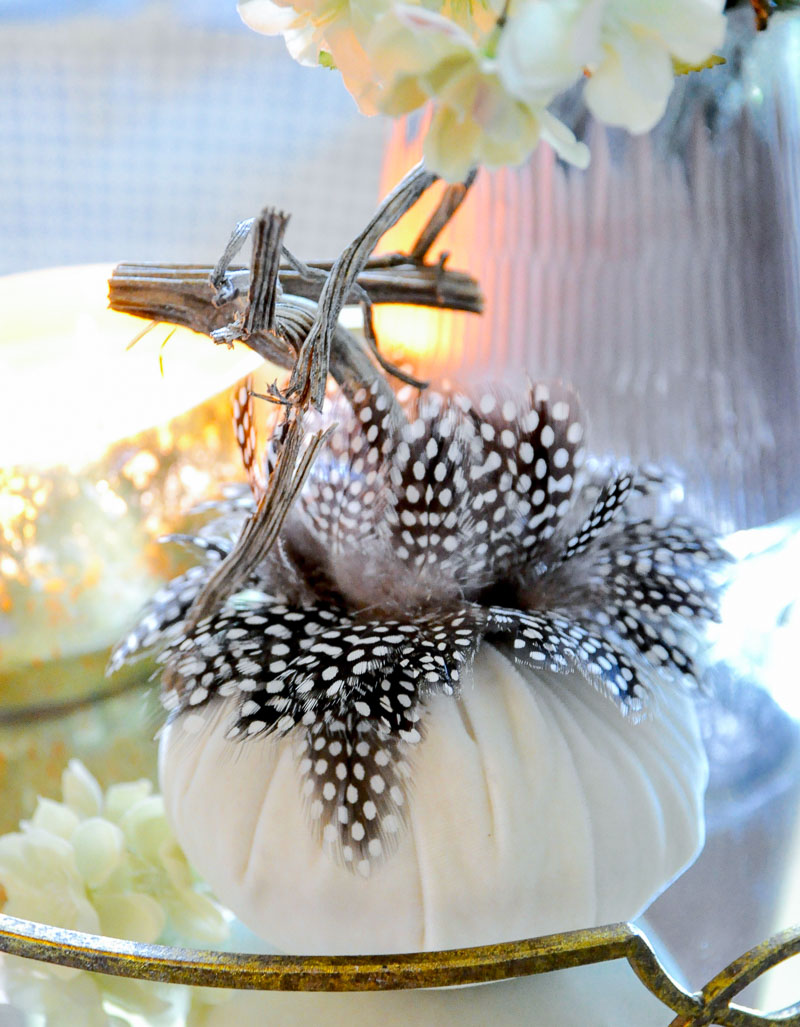 Can you imagine a more flawless beauty to add to your bar cart?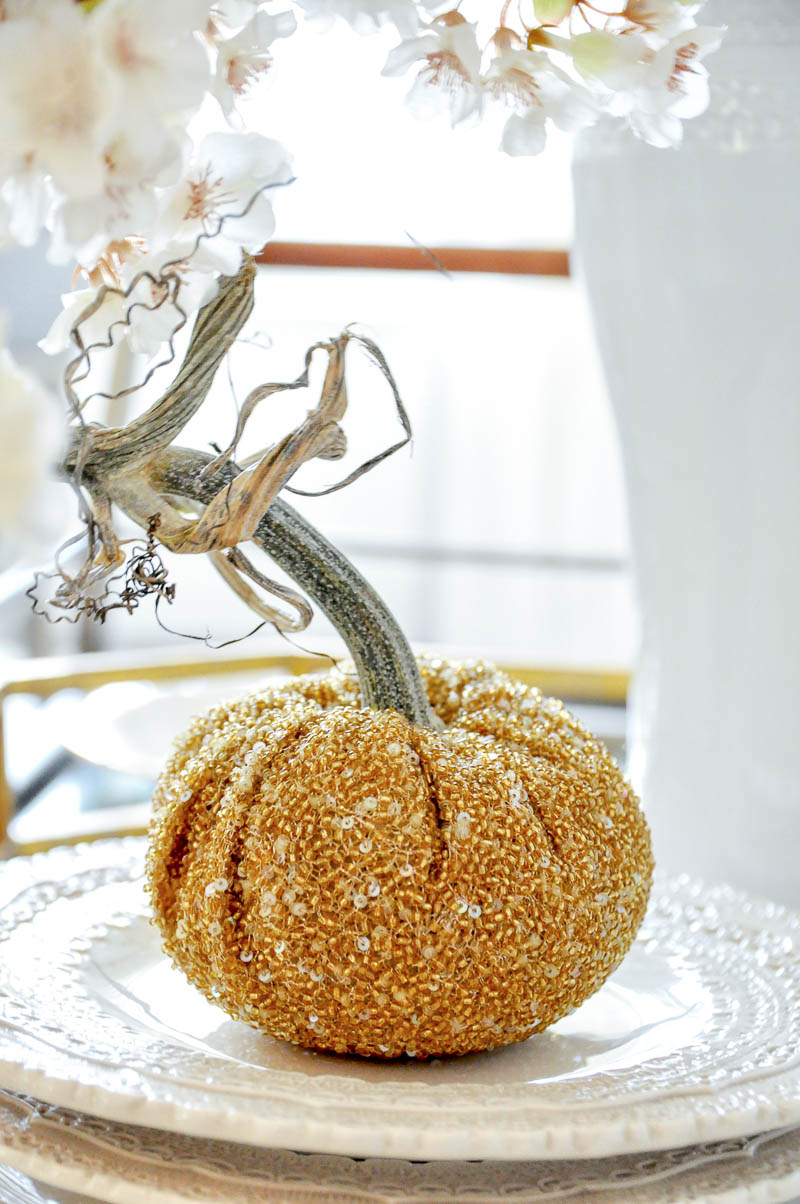 Blush, the sweetest accent for my coffee table tray.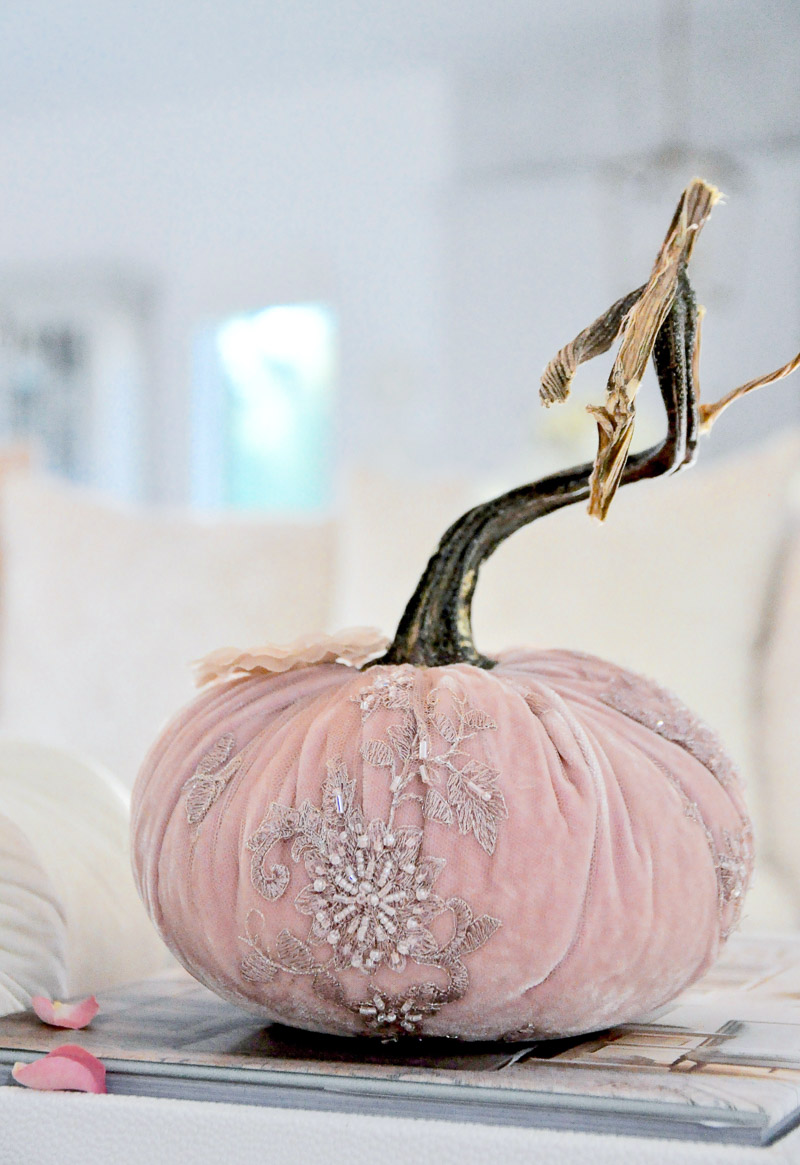 Group
One last effortless idea, group a few pumpkins on any surface. Mine are right on top of the decor I normally keep on my coffee table.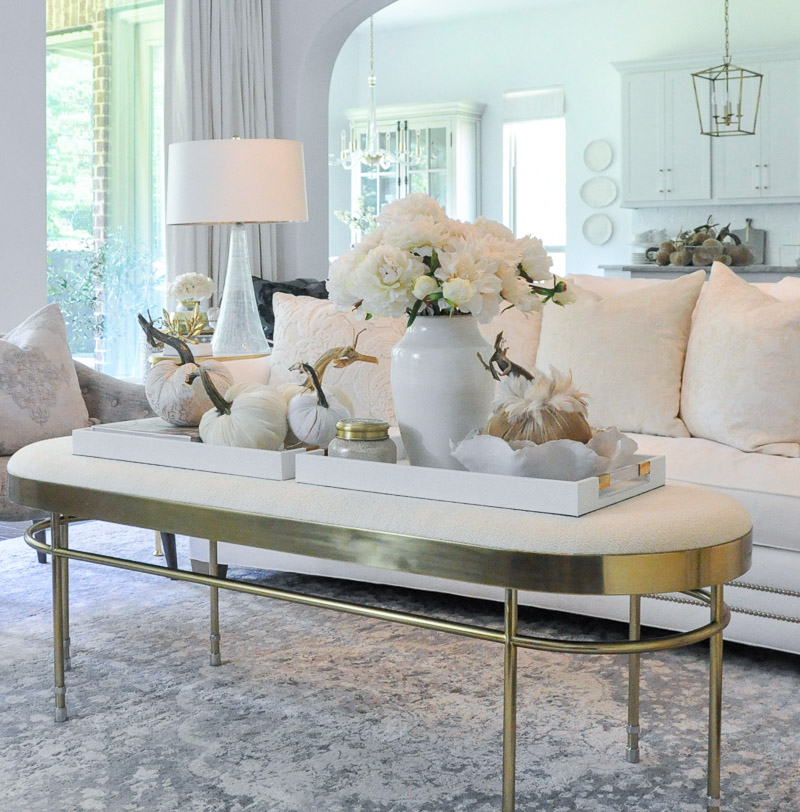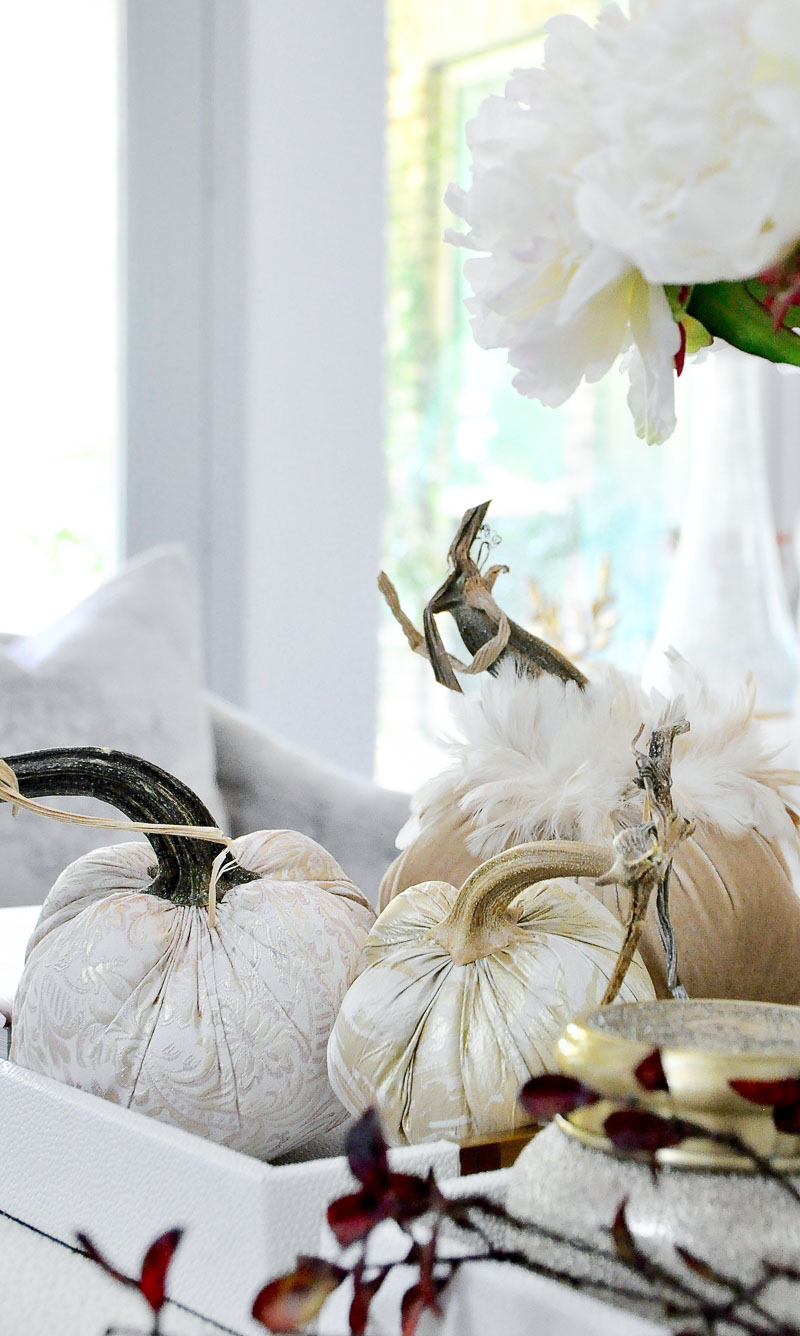 Gifting
This is especially fun. A cute pumpkin makes a darling hostess gift, a gift for a teacher, or a gift for a lunch guest.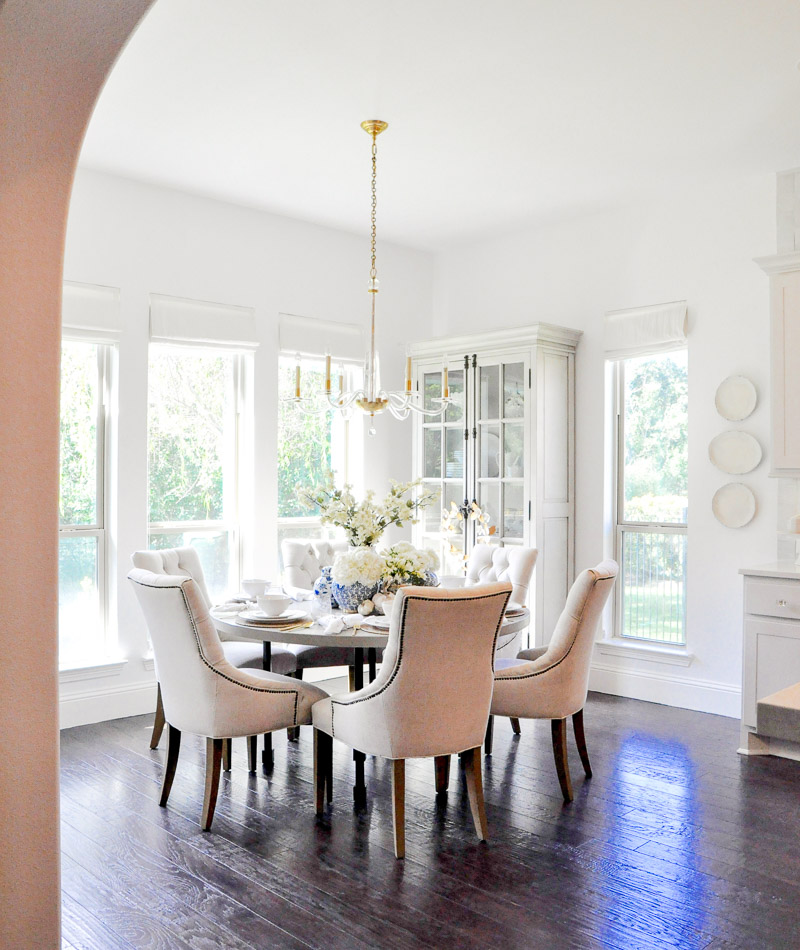 Six little pumpkins double as table decor and gifts for guests.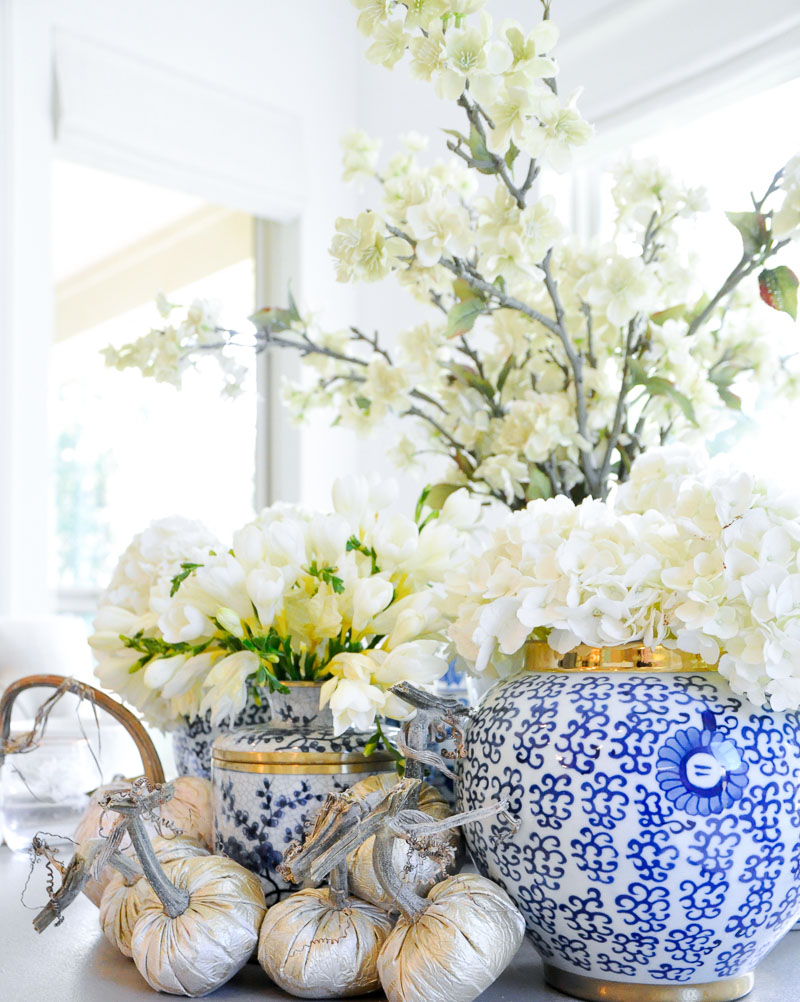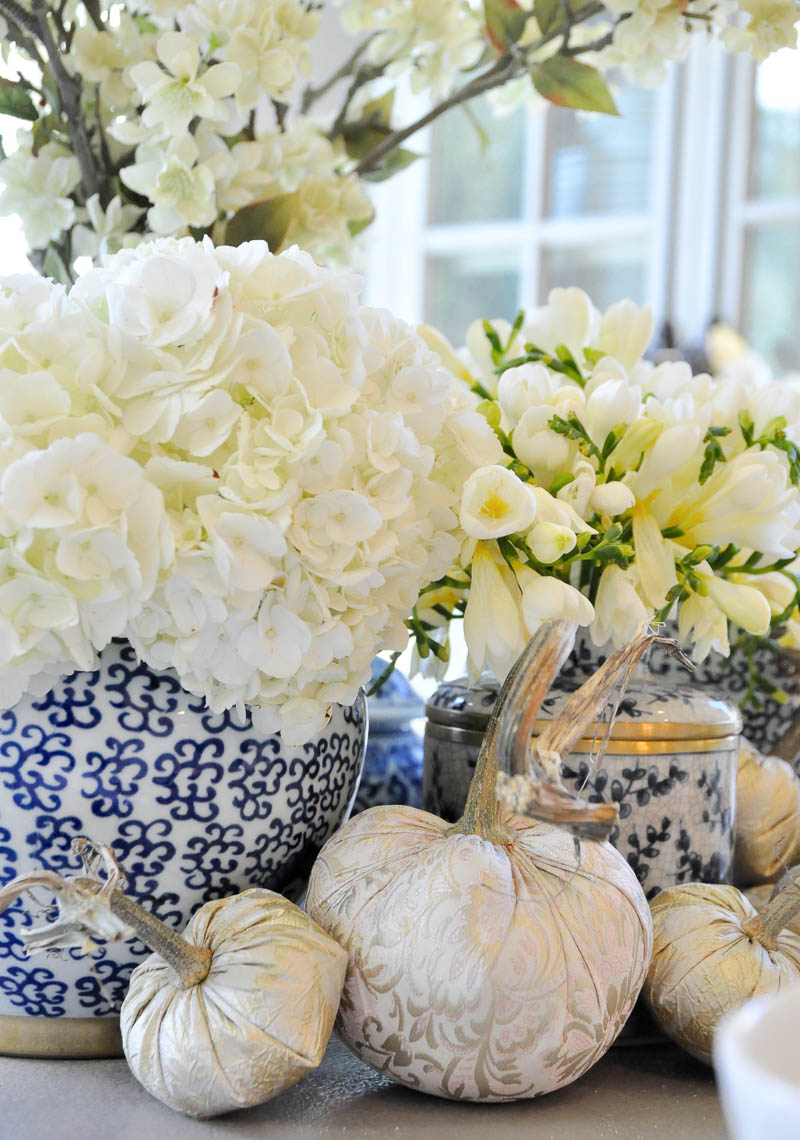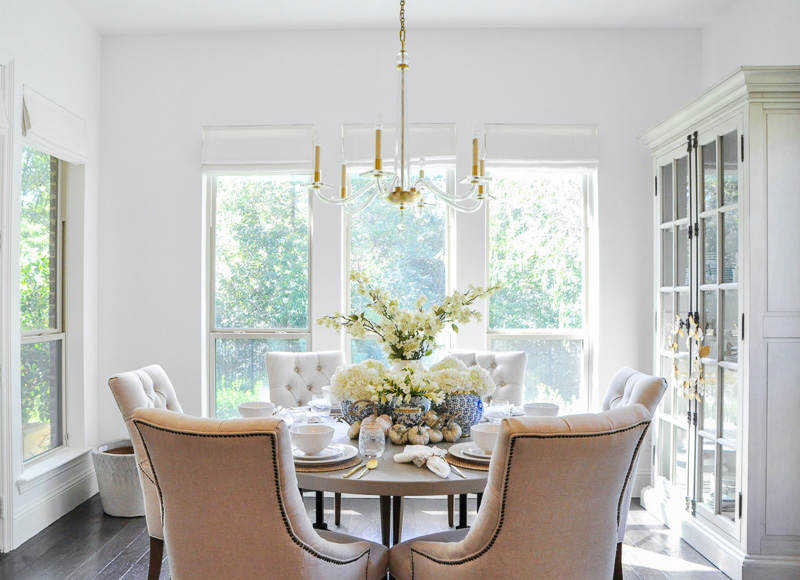 Another cute placement option, right on the plate.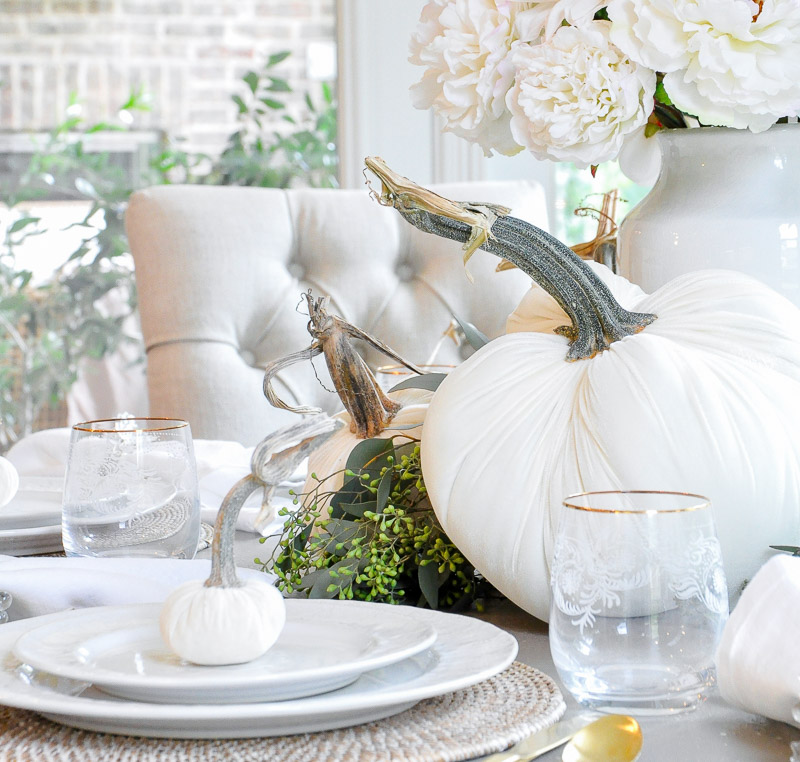 Remember that super cute gift I mentioned??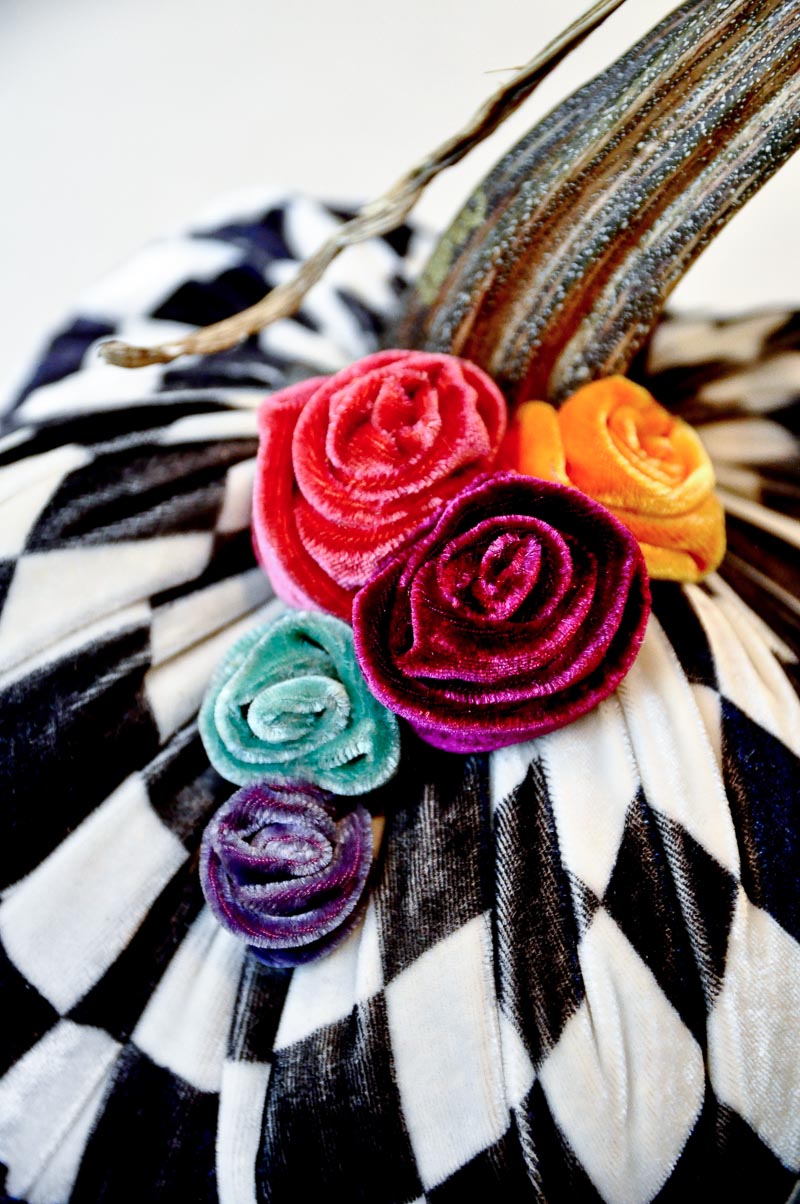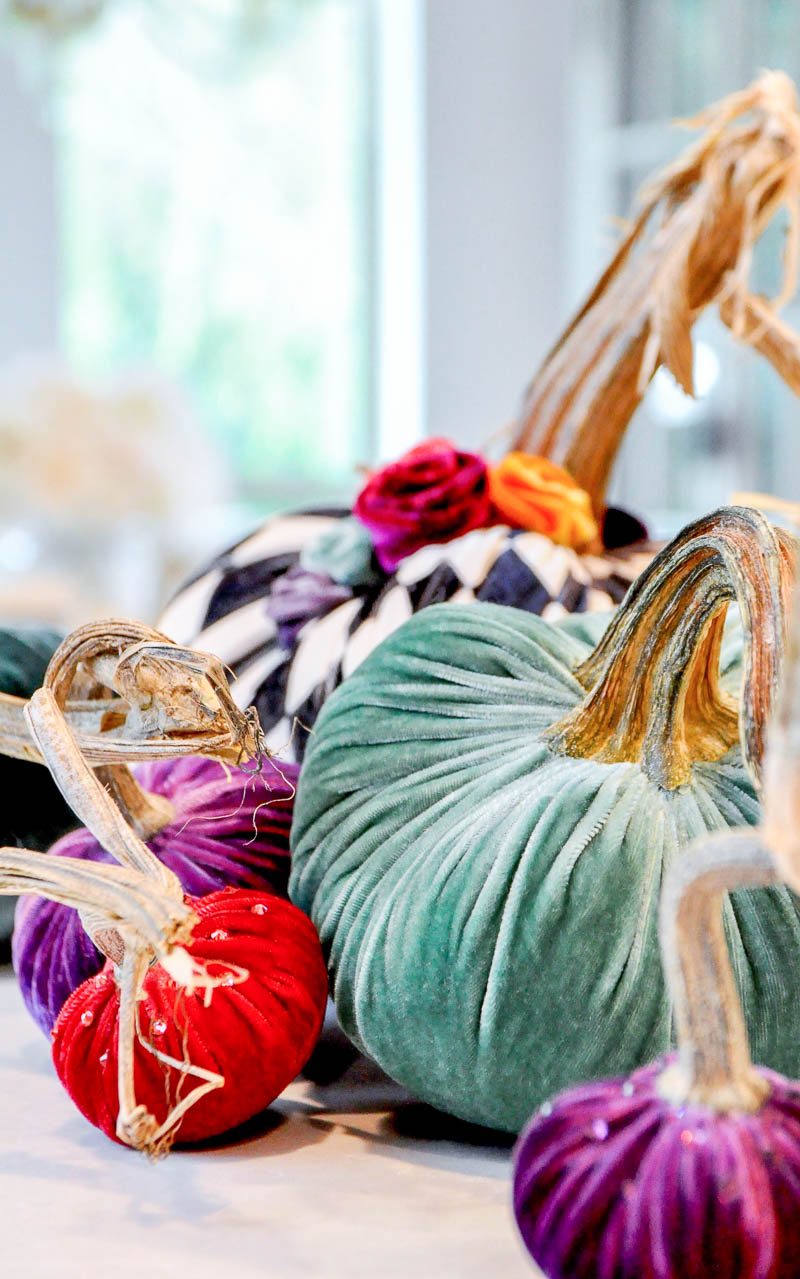 My daughter (unlike her mother) has a very bright home. She has always loved the pumpkins I have and I wanted to get her a few of her own. Daria created the perfect collection for her home. I wish you could have seen her face when I brought them over!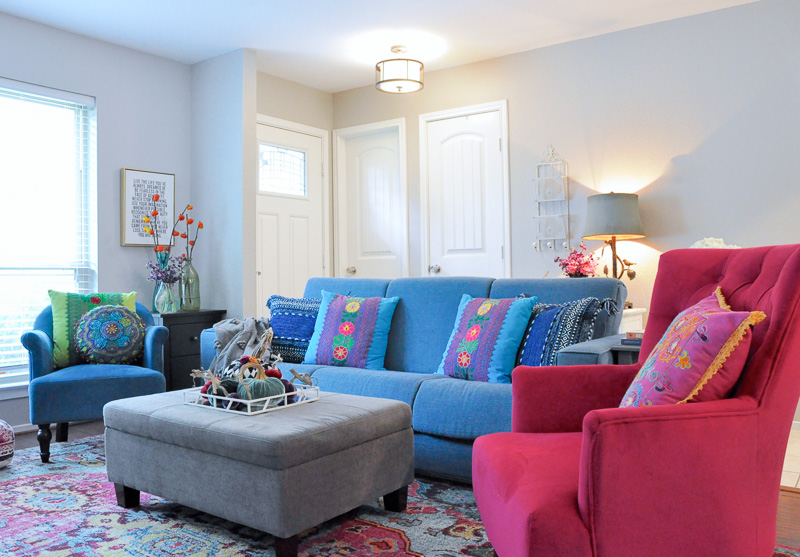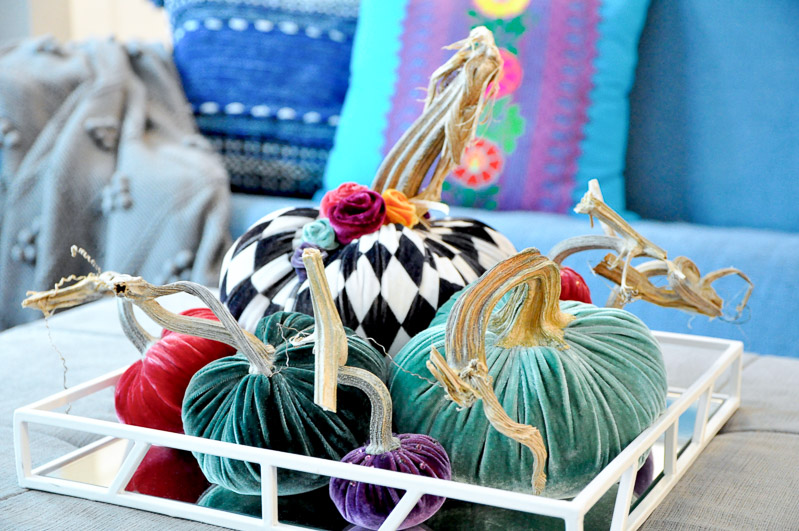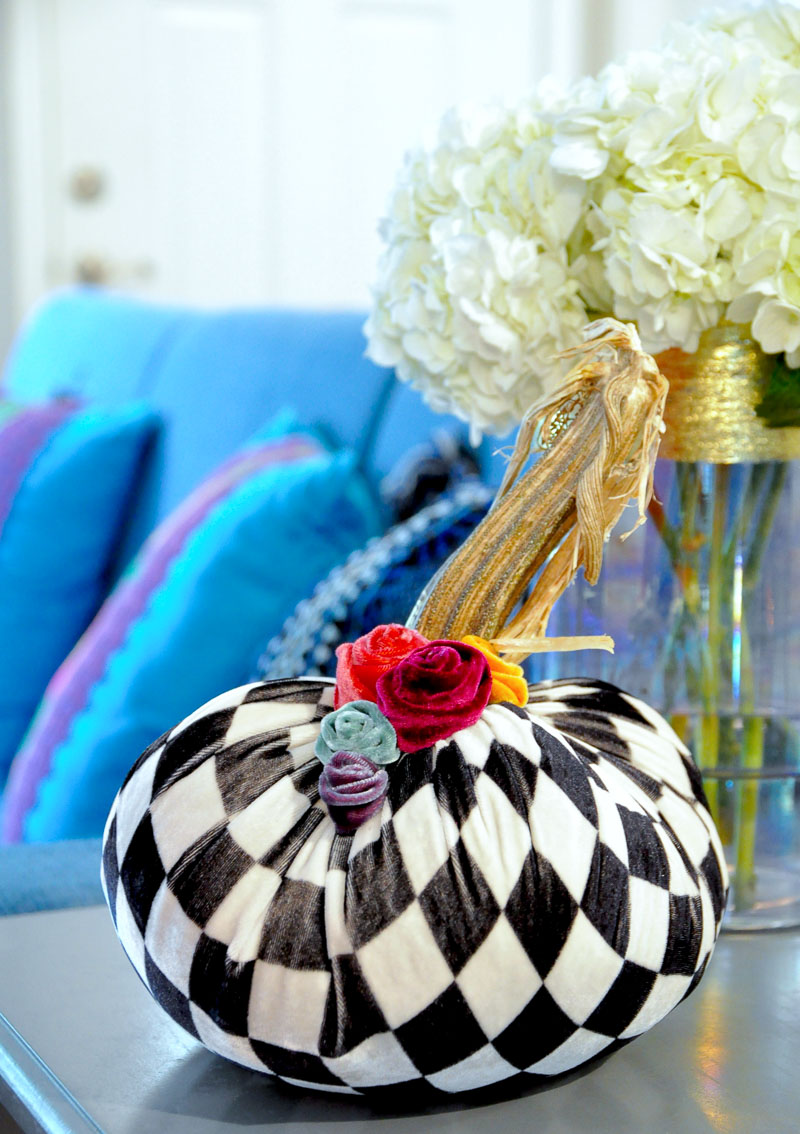 So fun, right? If you could not tell, I absolutely adore these pumpkins and I hope you will as well.
Stay connected…..
Click on the Image to Subscribe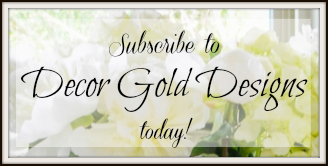 SOCIAL