Is it really Week Four of the One Room Challenge?? Yikes! I have definitely made progress, but I feel like I have so much left to do.
I must say, Thursdays have become my favorite day of the week because I get to share my progress with you. Let's get started!
I got my office back. Yea! You can see the piles I still had in here during Week Three here. While you're at it, you can review Week One and Week Two if you missed them.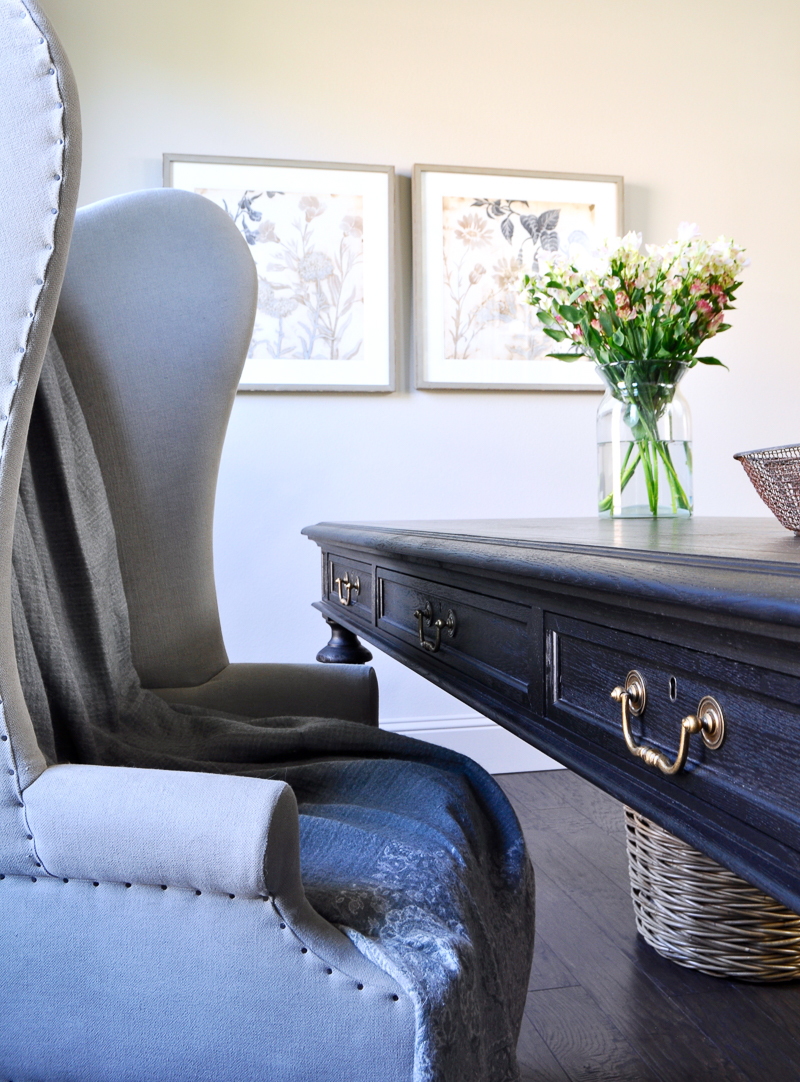 *This post contains affiliate links.
The most exciting thing that happened this past week…..the wallpaper was hung on Friday!!! I feel like I have been waiting forever to share this with you! I was able to move the headboard back into the room too.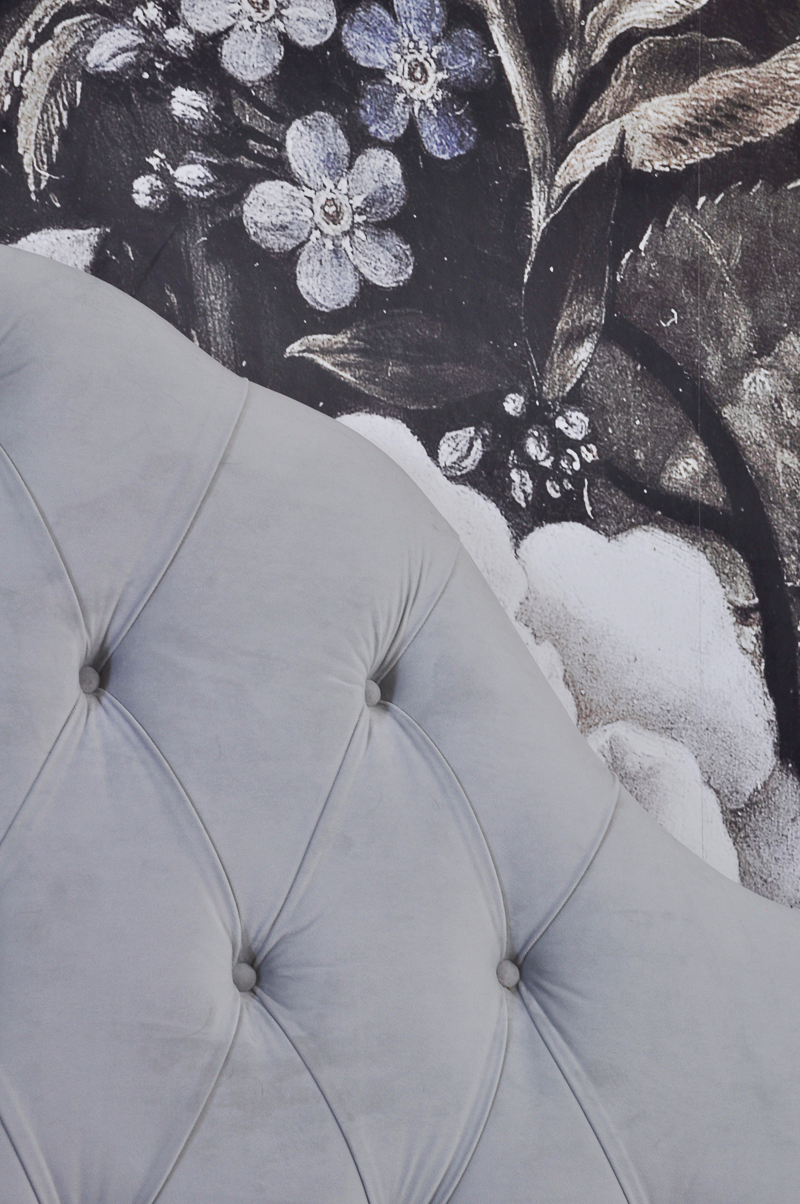 I have managed to paint about half of the trim molding and it is looking great.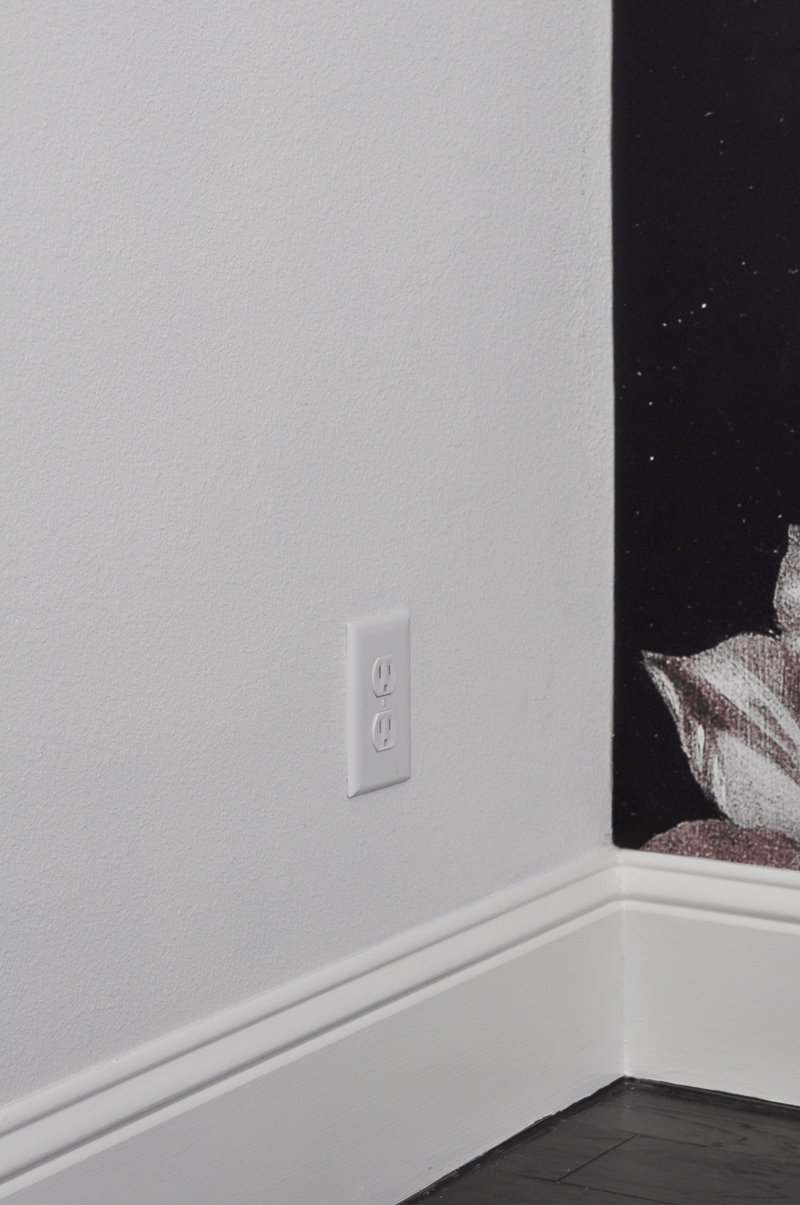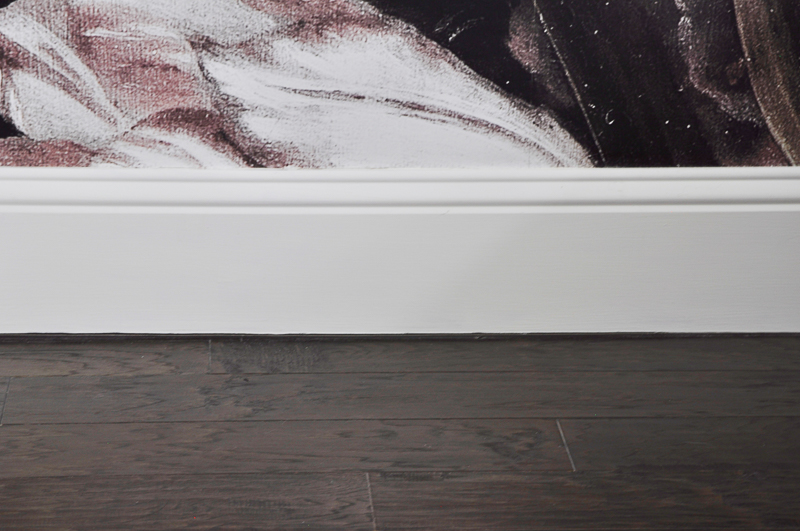 This round mirror was the steal of the week. I plan to use it over the console table I ordered for the side wall.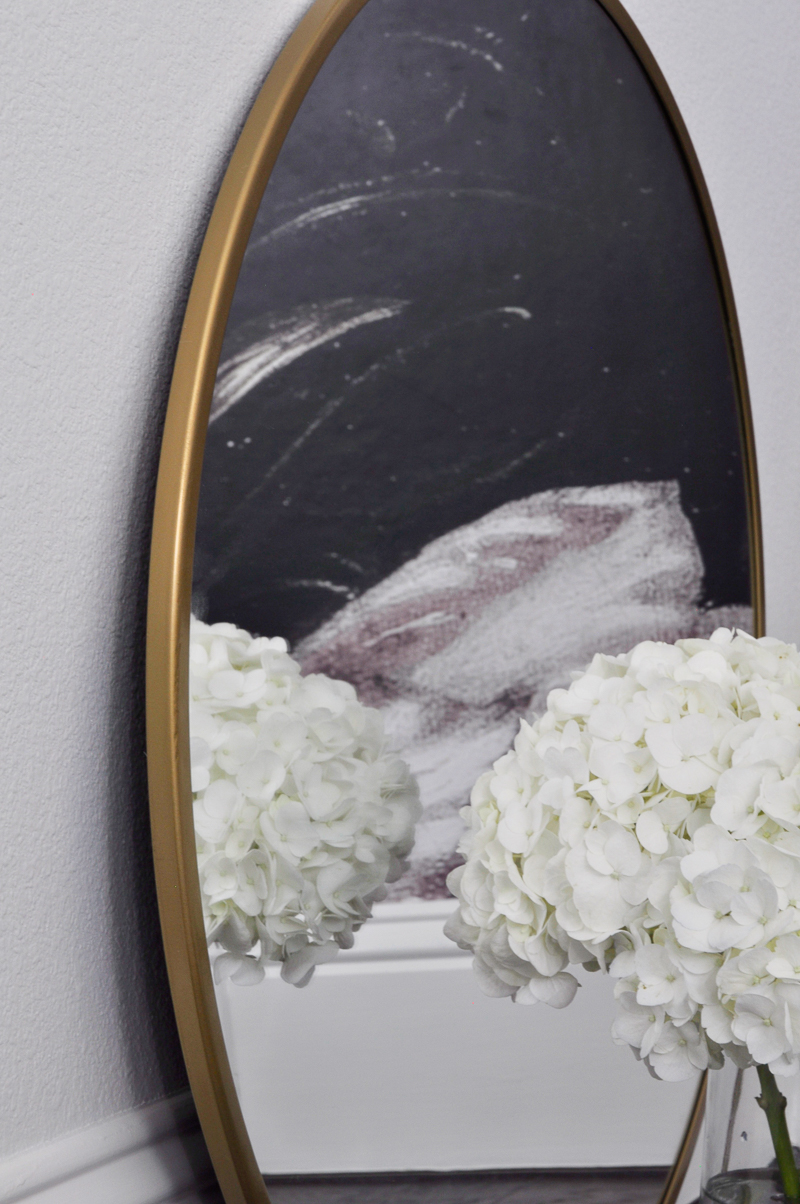 I also decided to set up the bed with a brand new Christeli mattress. We loved the one we added  in our master bedroom so much that I wanted to have one in this room as well.
Riley: Can I get on the new mattress? Me: I love you, but no.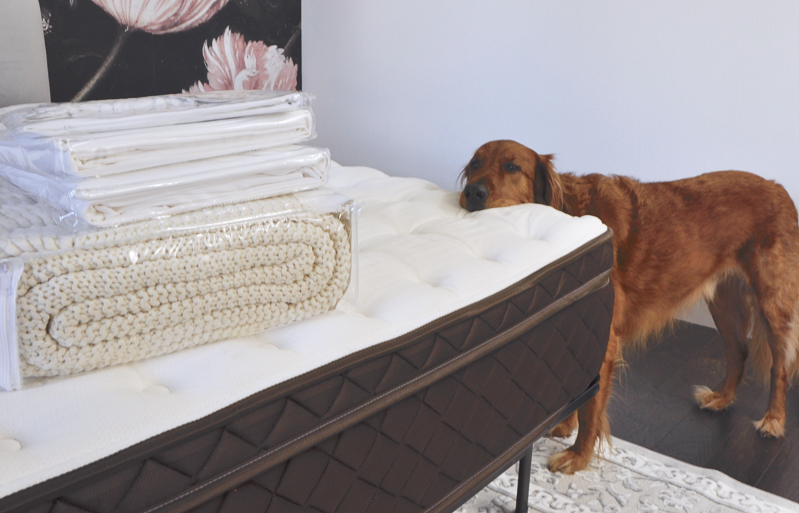 This beautiful new rug arrived. It's by Jaipur Living and I'm in love!
I also received this cute pouf by Jaipur Living.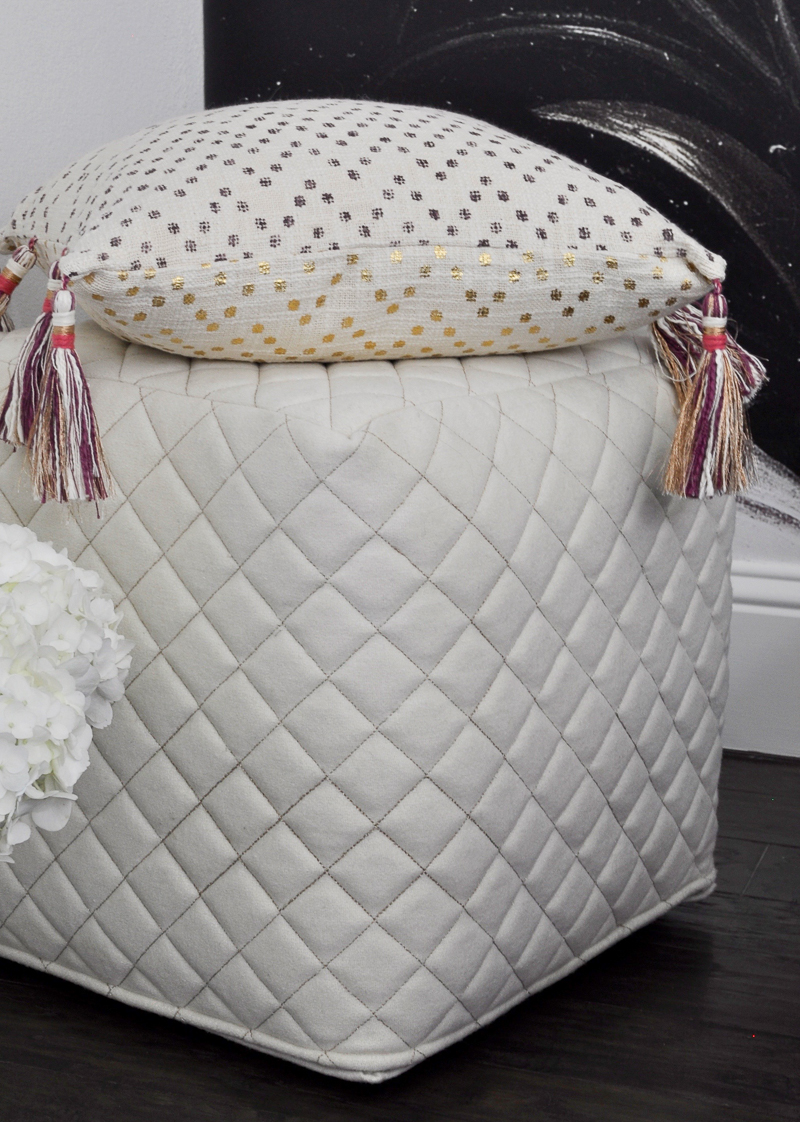 Now let's talk bedding…
The coverlet is a gorgeous charcoal color which looks amazing with the dark floral wallpaper.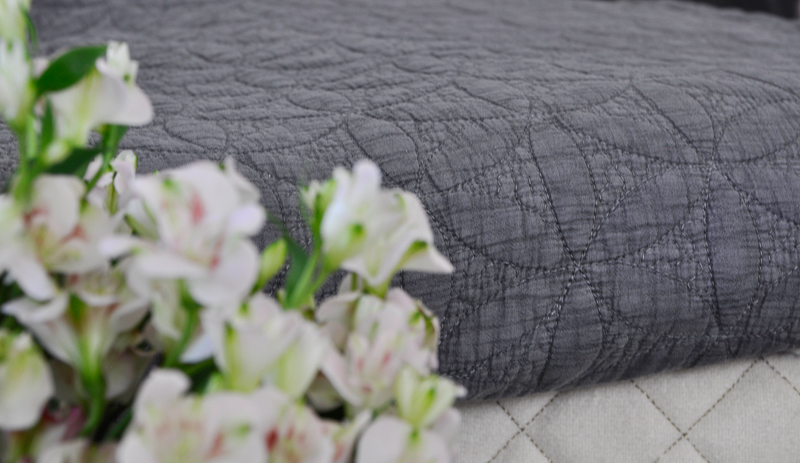 The rest of the pieces are white and ivory and provide a beautiful contrast. I focused on finding pieces with an abundance of texture. The crocheted edge on the pillowcases is stunning!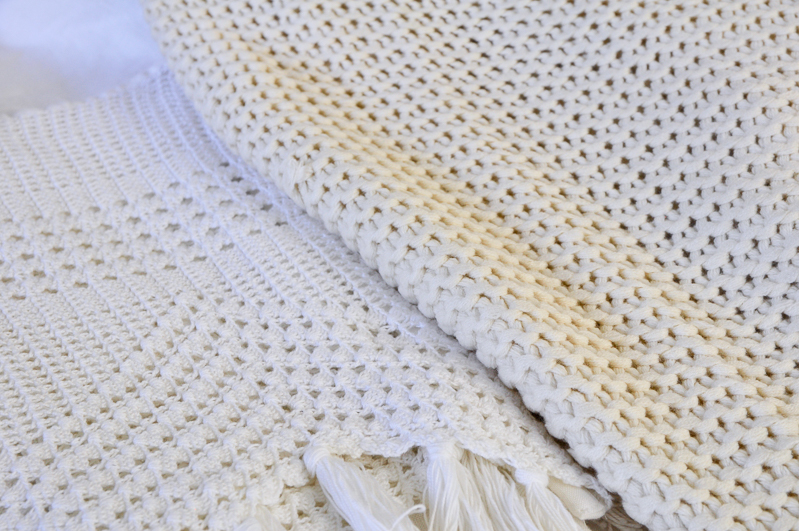 If you need me, I'll be ironing…pretty much all of next week.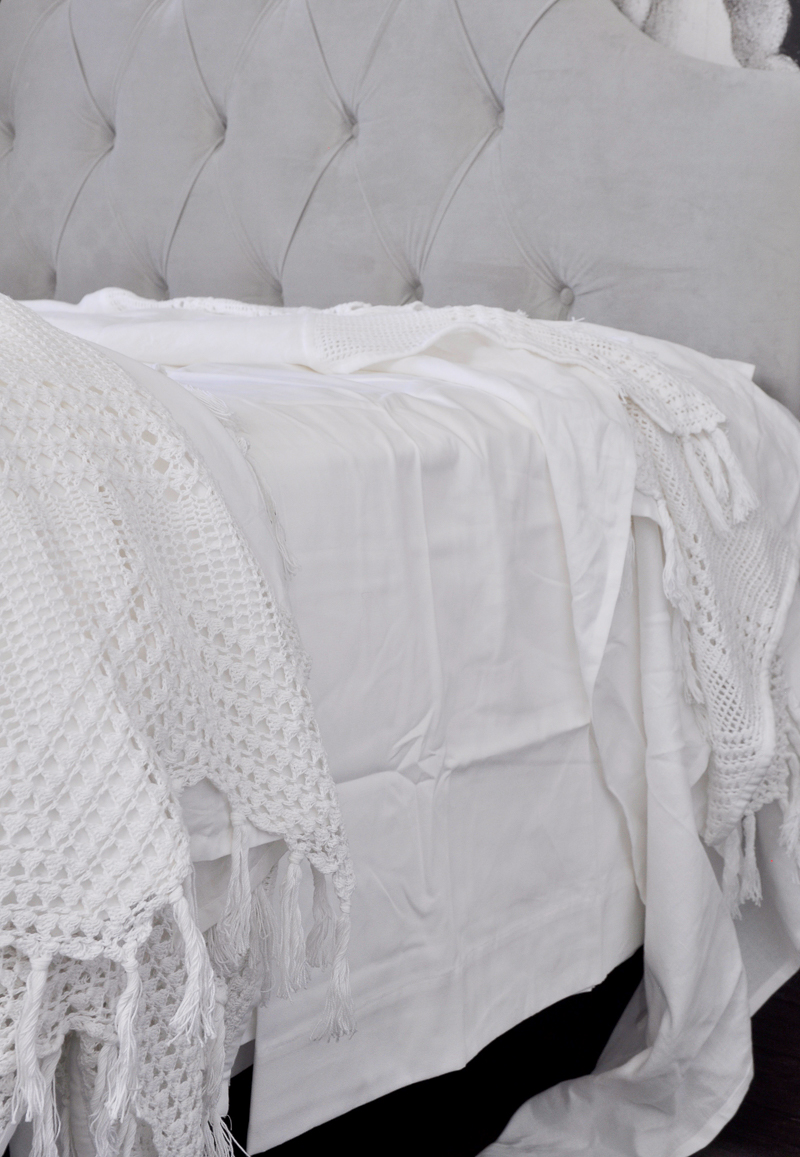 Linen is so worth it though. You can read more about my love for linen here.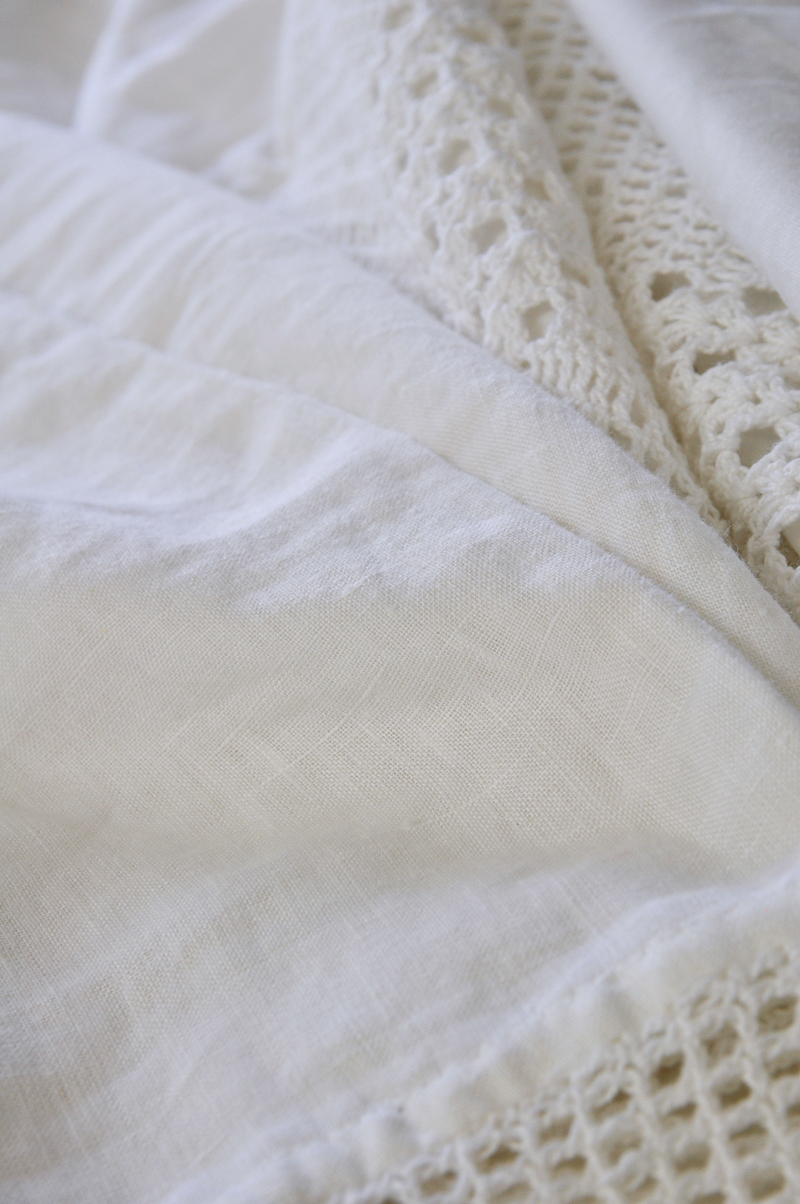 I can hardly wait to style the bed!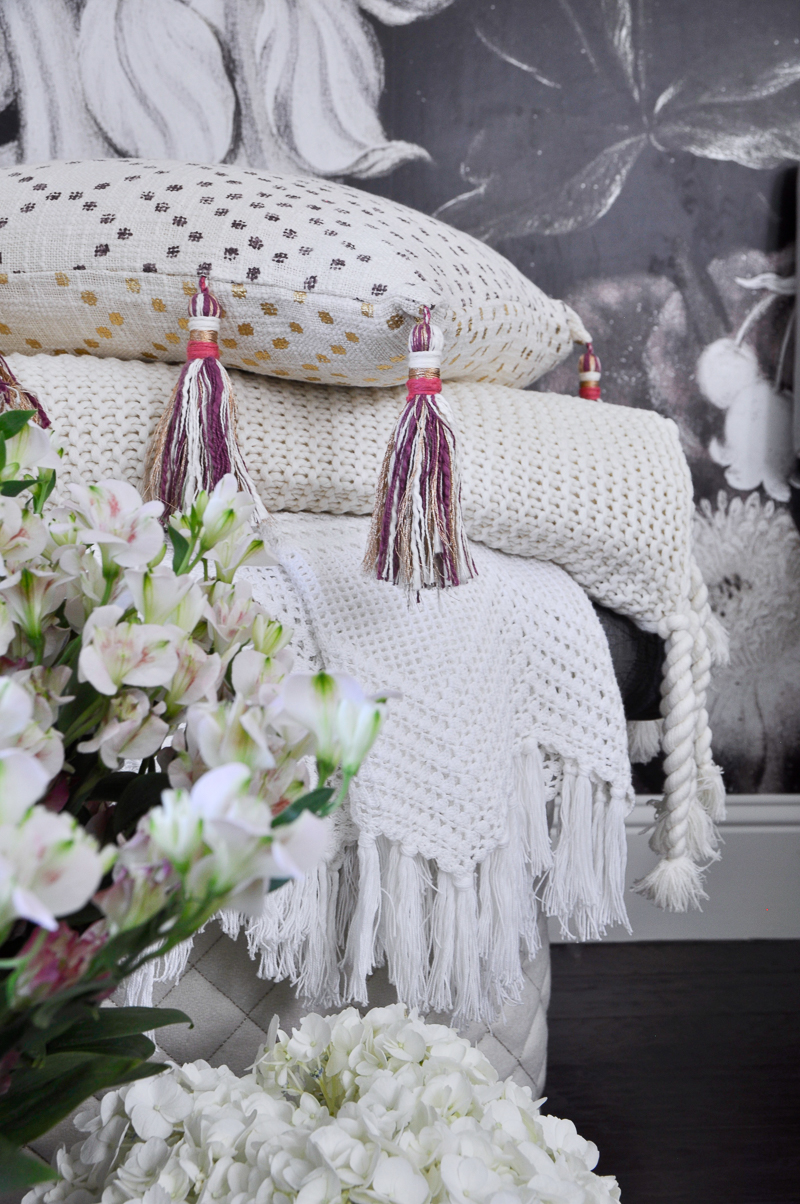 Just look at the tassels on this pillow. So fun.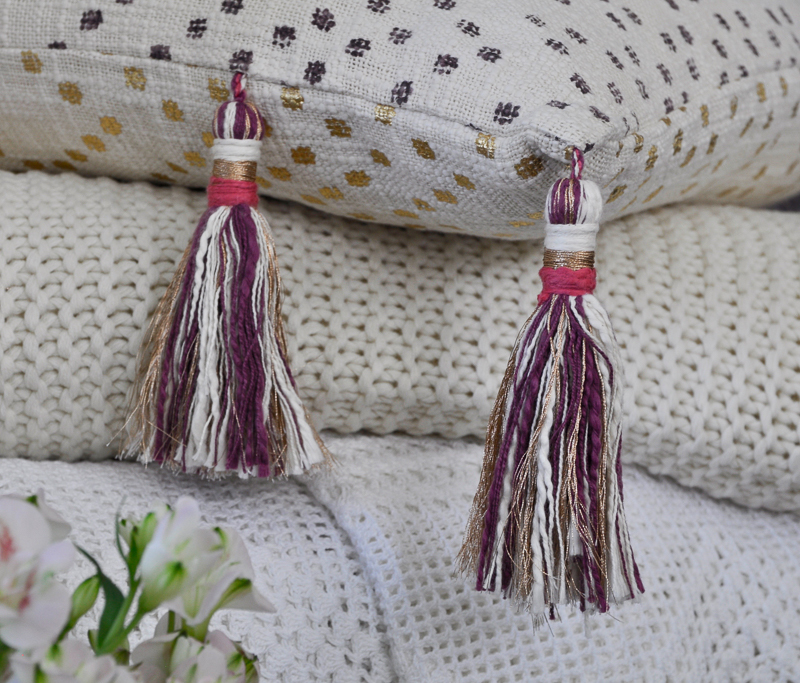 Lastly, the curtain rings have arrived. The rod should also arrive next week.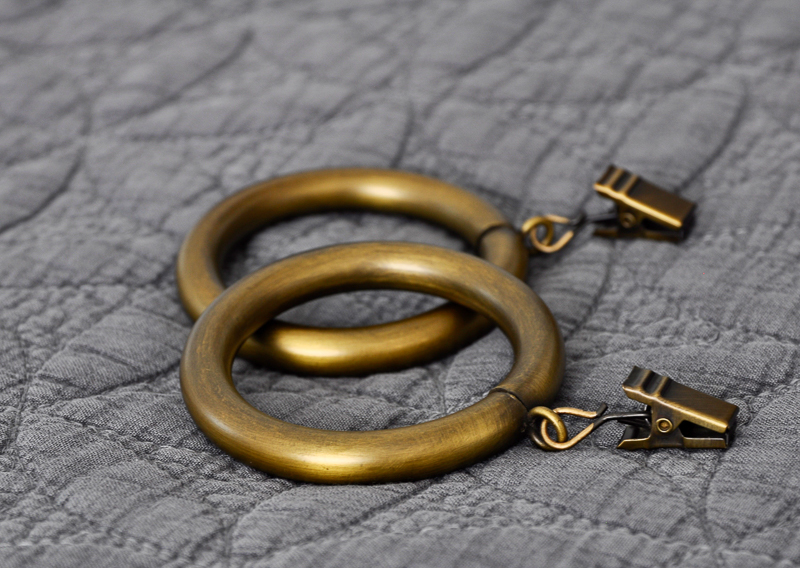 This is my remaining "To Do" List:
Finish painting the trim molding and doors
Steam or iron the bedding and curtain pieces
Hang rod and curtain panels
Find replacement lamp shades for my lamps
Replace light fixture
Find and purchase accessories
I received a shipment notice on the nightstands…can't wait for you to see them next week!
Shop the Look of my One Room Challenge


A huge thanks to my amazing sponsors!
I will continue to share updates throughout the week on Instagram Stories. You can follow along here. Please consider subscribing to my newsletter for weekly updates.
Until next week….