Today, I want to share our home office with you.
Located just off the foyer prior to arriving at the dining room, this flexible space offers our family a room for everything from daily computer activities to the annual Christmas present wrapping station.
A couple of details you may notice: I had the builder paint the doors a rich black, otherwise they would be the traditional "builder white." Additionally, right after we moved in I changed out the stock light fixture and replaced it with a gilded gold hanging fixture. These two changes set the stage for the room's personality. It offers a boldness, a touch of masculinity, with a few feminine details, perfect for a shared office space.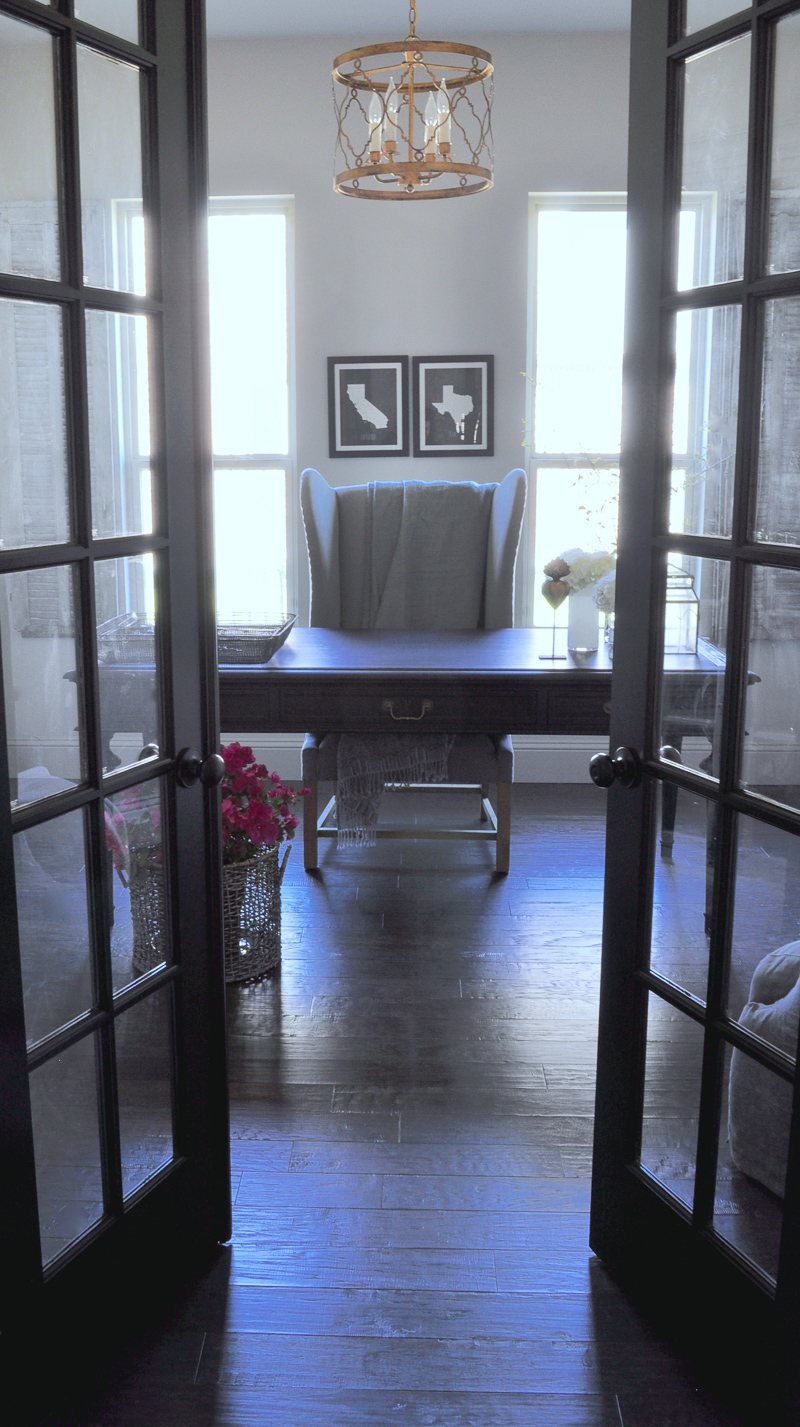 The desk is the star of the room. It is large enough for the space yet not too overbearing. Essentially, it fits the space perfectly. It is complimented by a large chair which is needed to soften the space. With the floor and desk being composed of wood, the chair's gray linen fabric works perfectly in this space.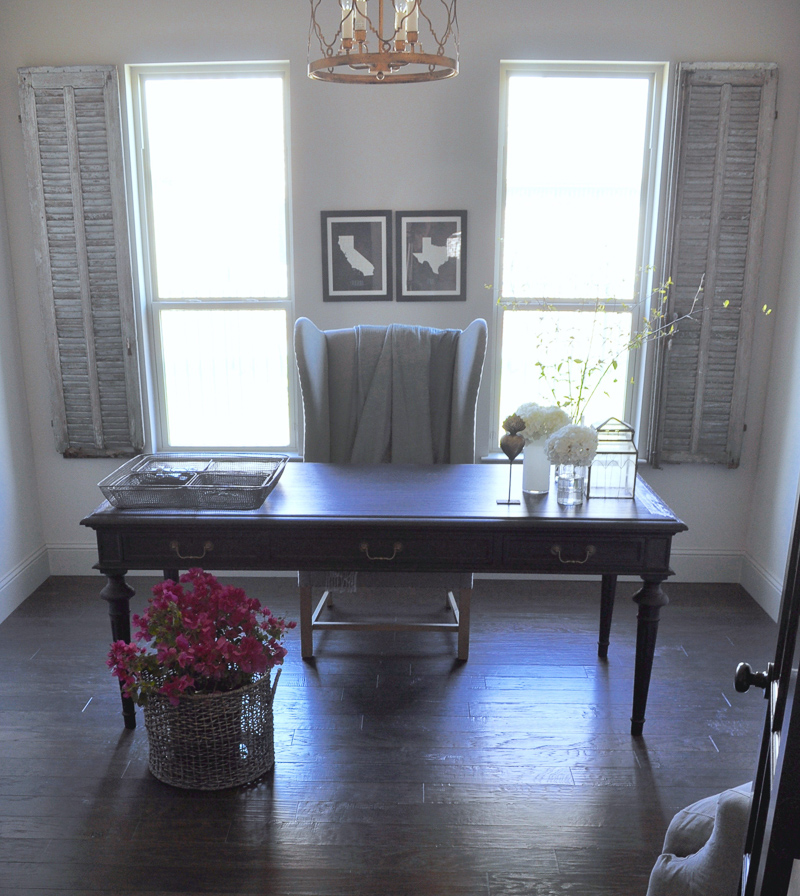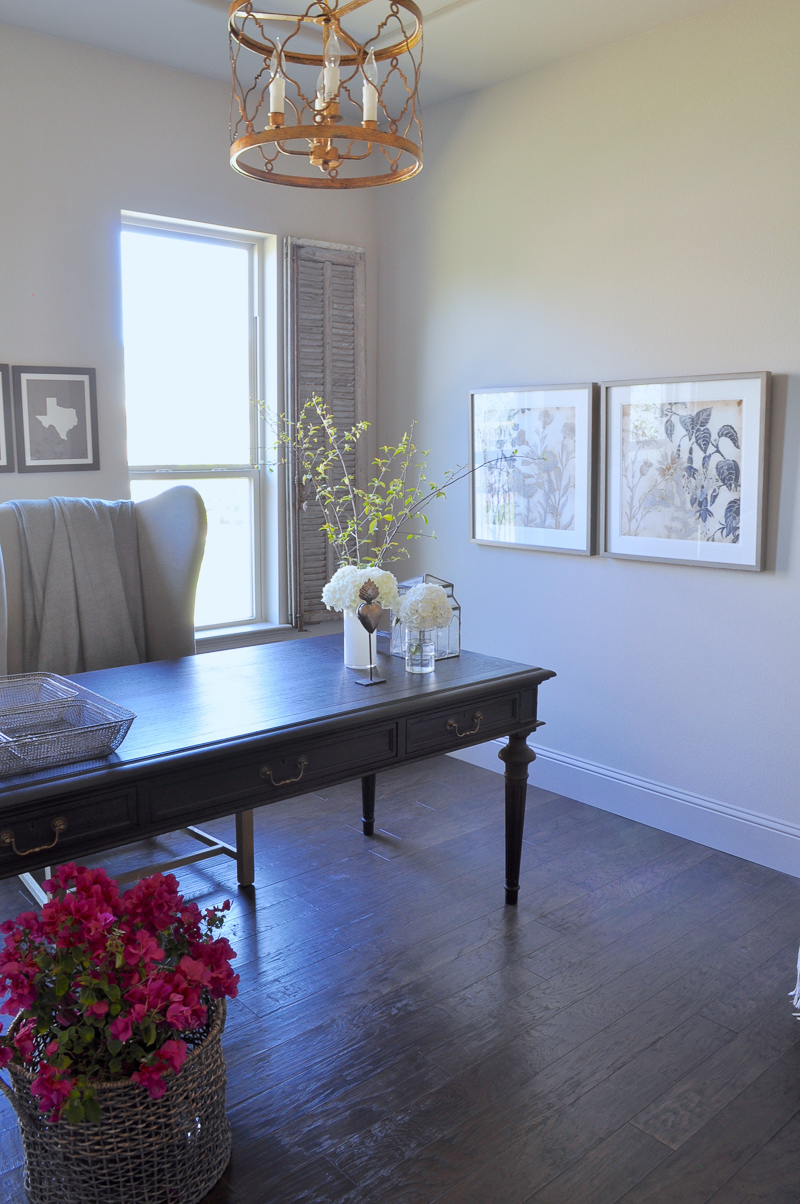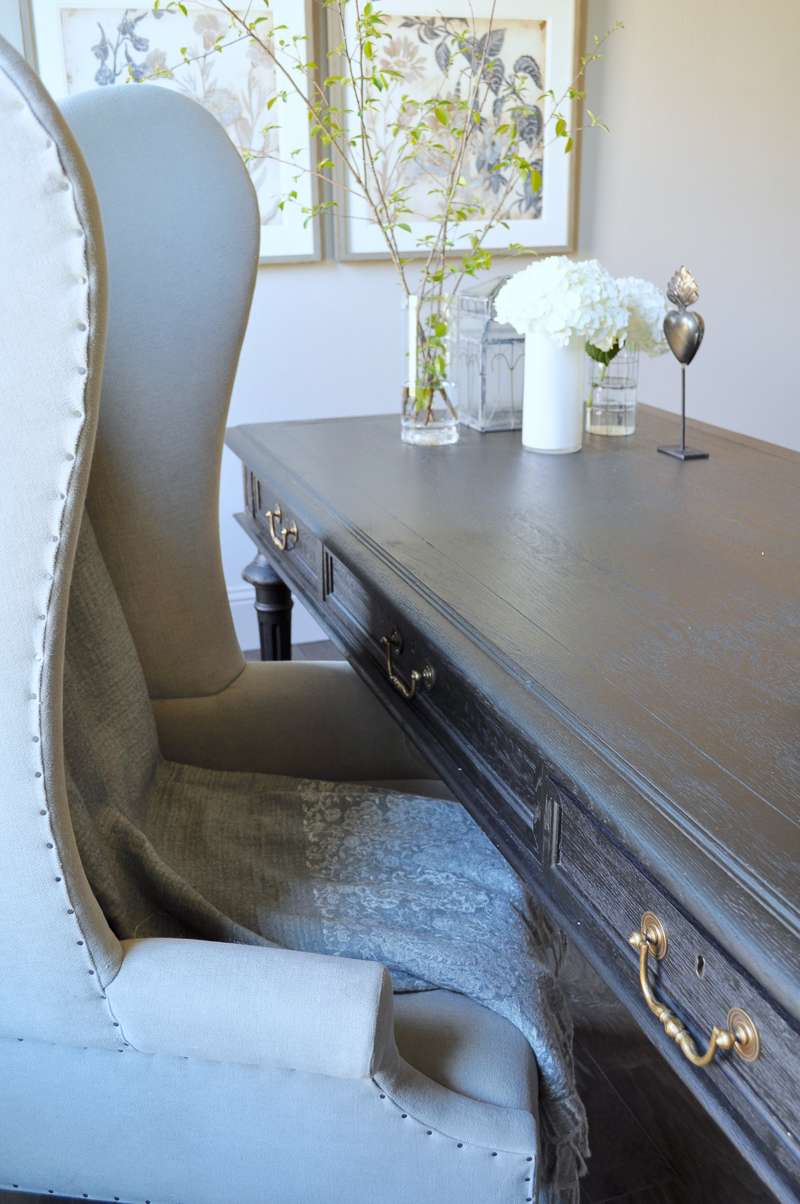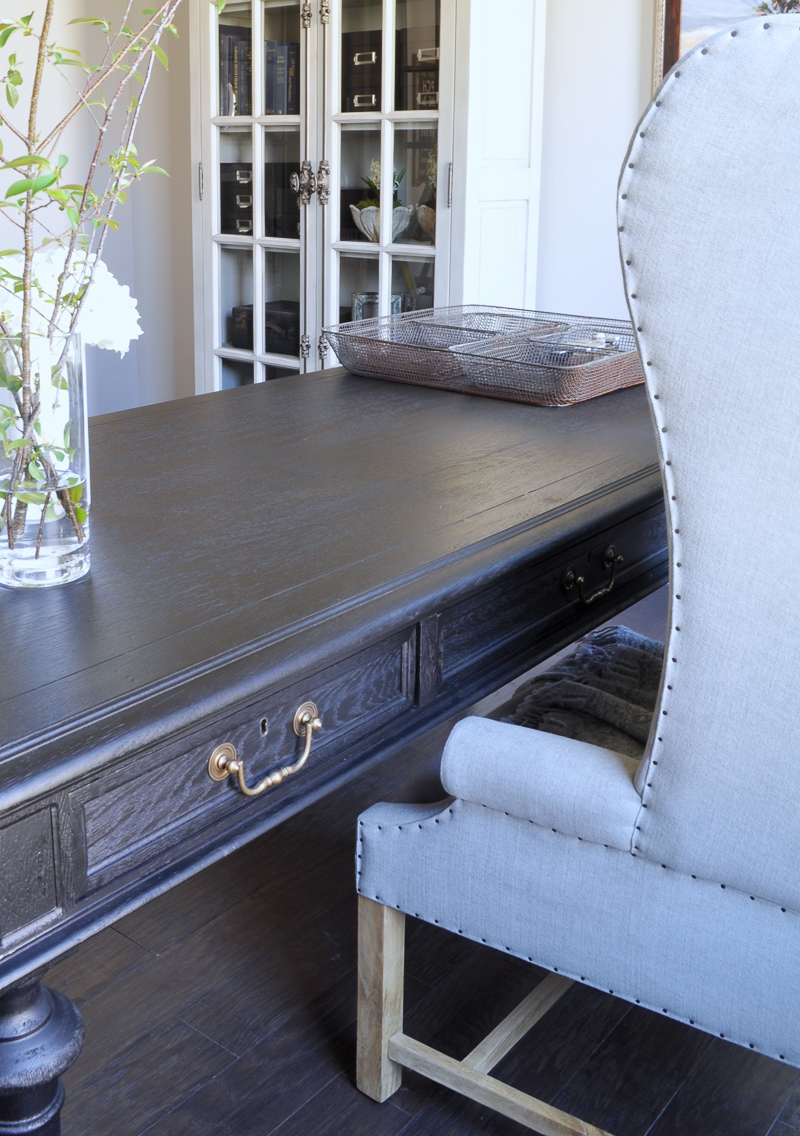 Perhaps you noticed the brass handles on the desk. The light fixture's color and material pull this subtle detail from the desk.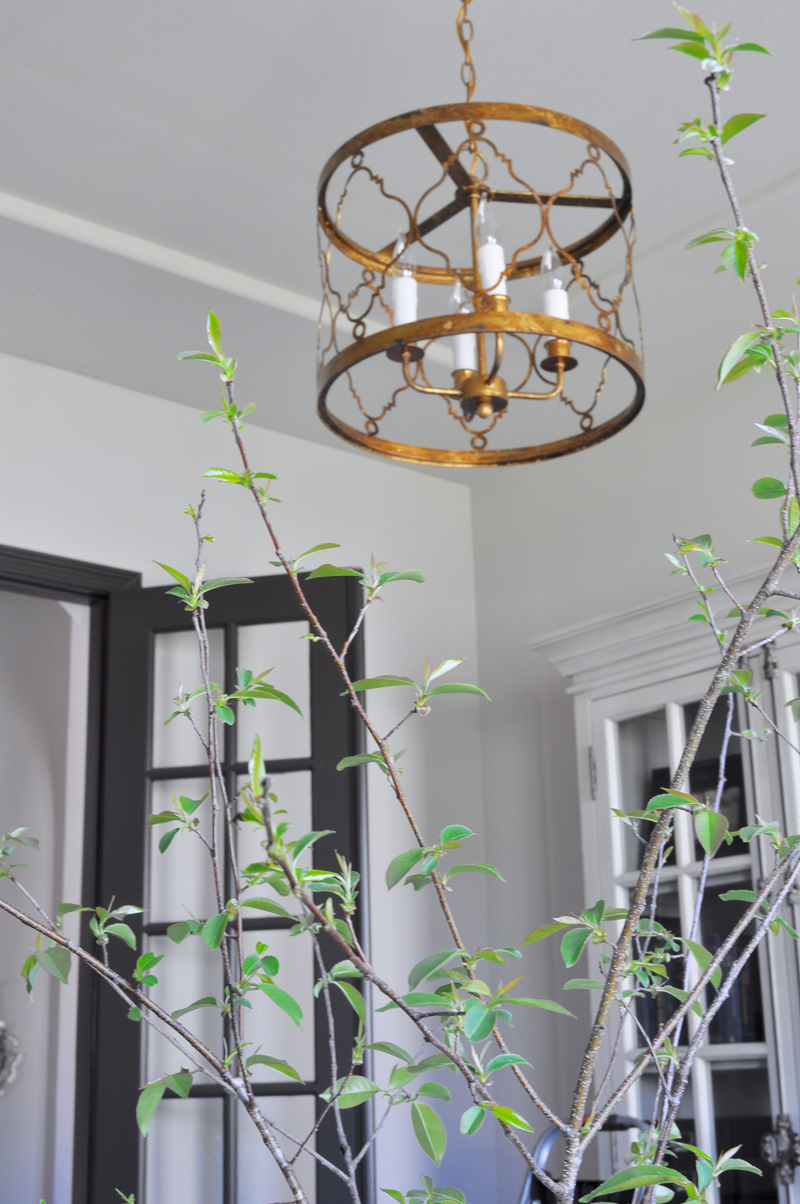 The home office had the option for a built-in book case. Rather than opt for that through the builder, I found this incredibly beautiful and functional cabinet which I felt reflected the design personality of this room. Notice the details of the elongated handles?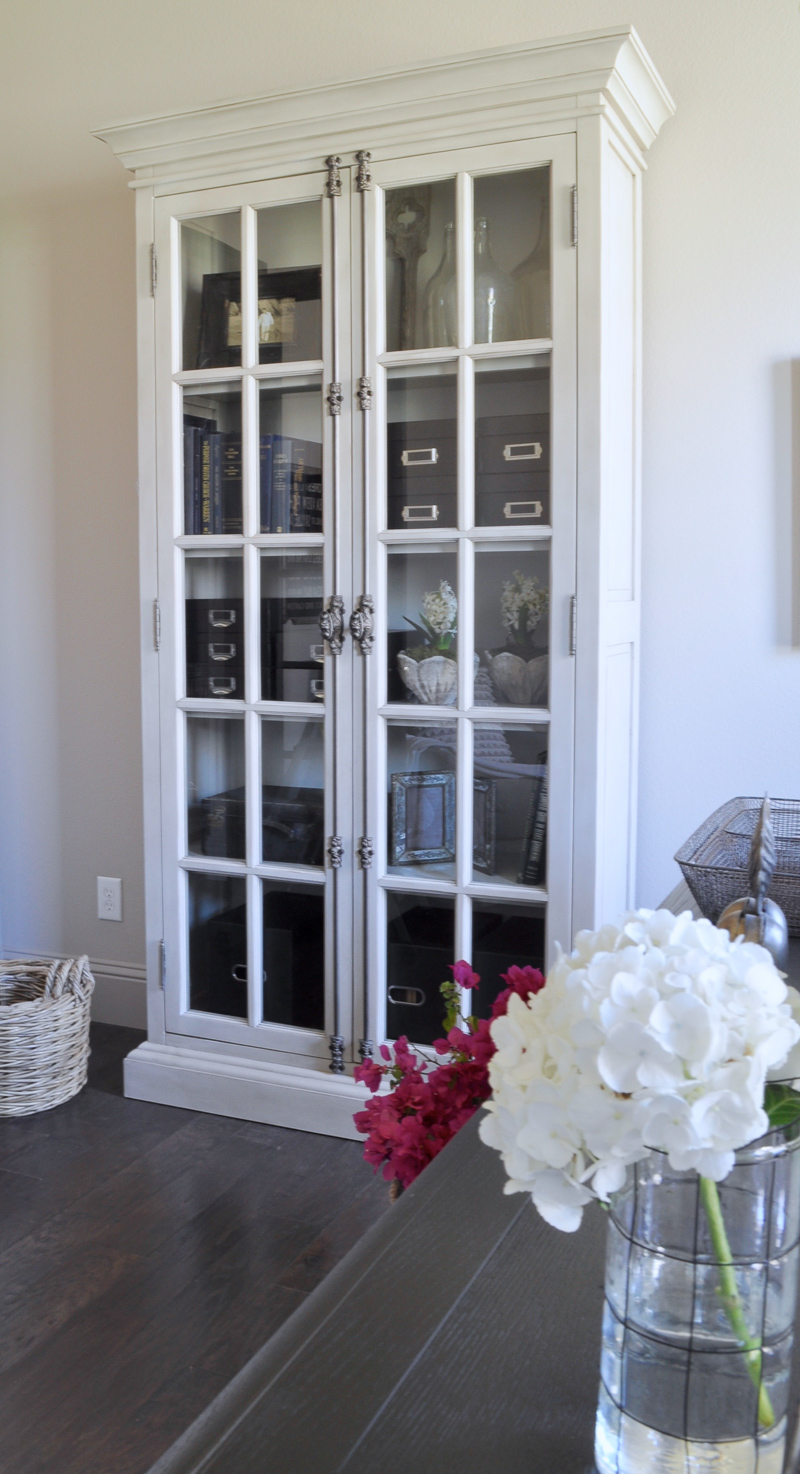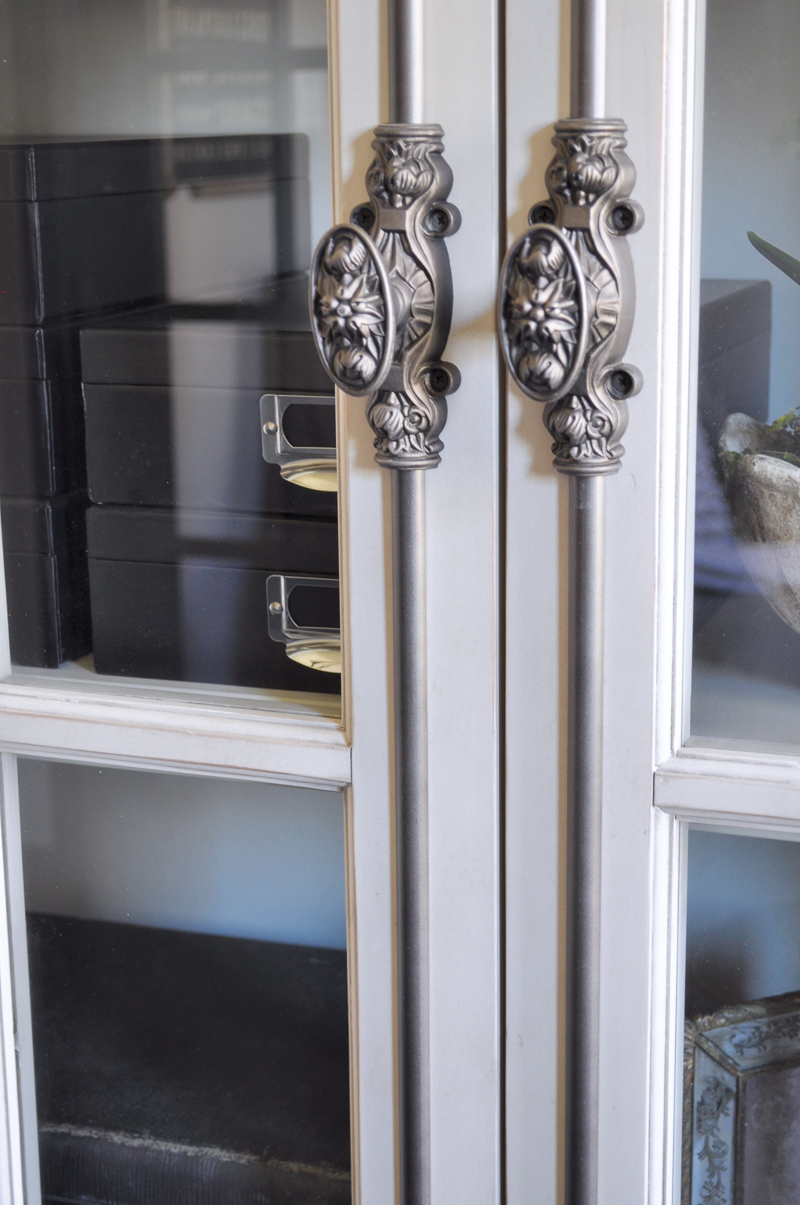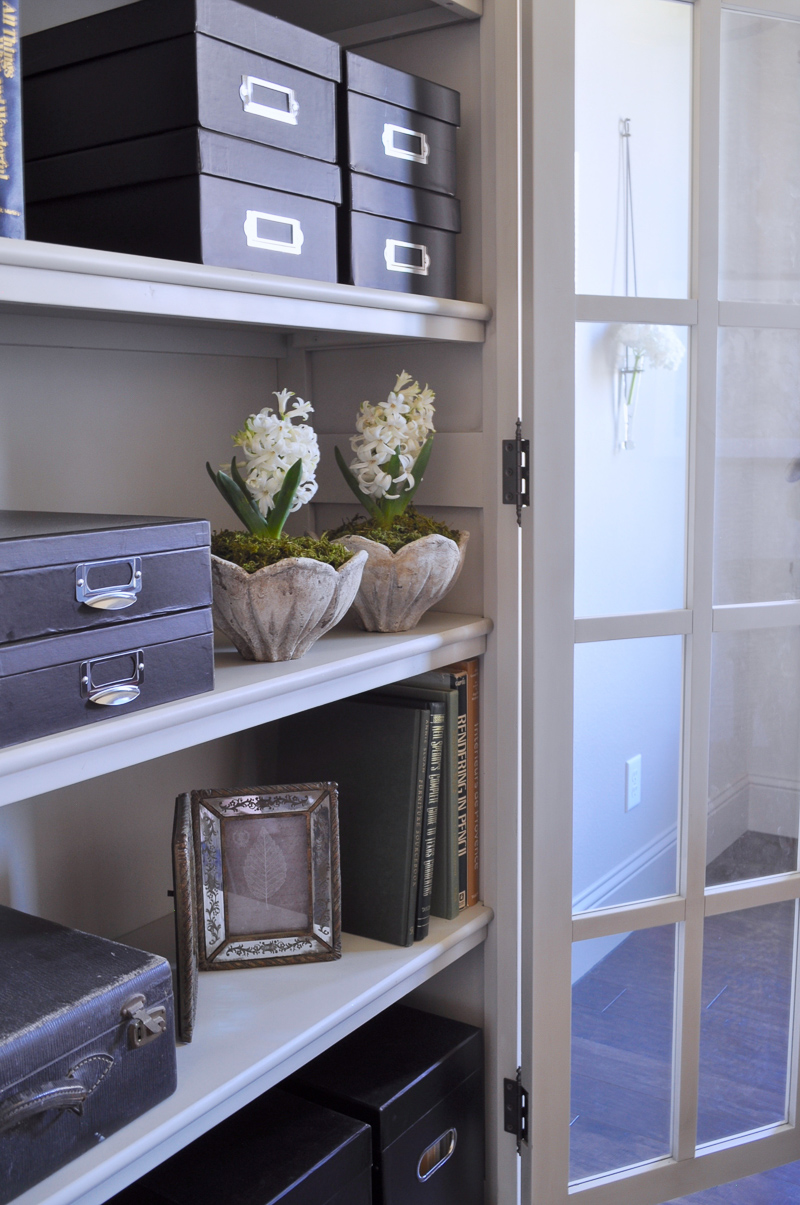 Behind the desk and framing the windows, you will notice a pair of vintage chipped paint shutters, complete with original hardware.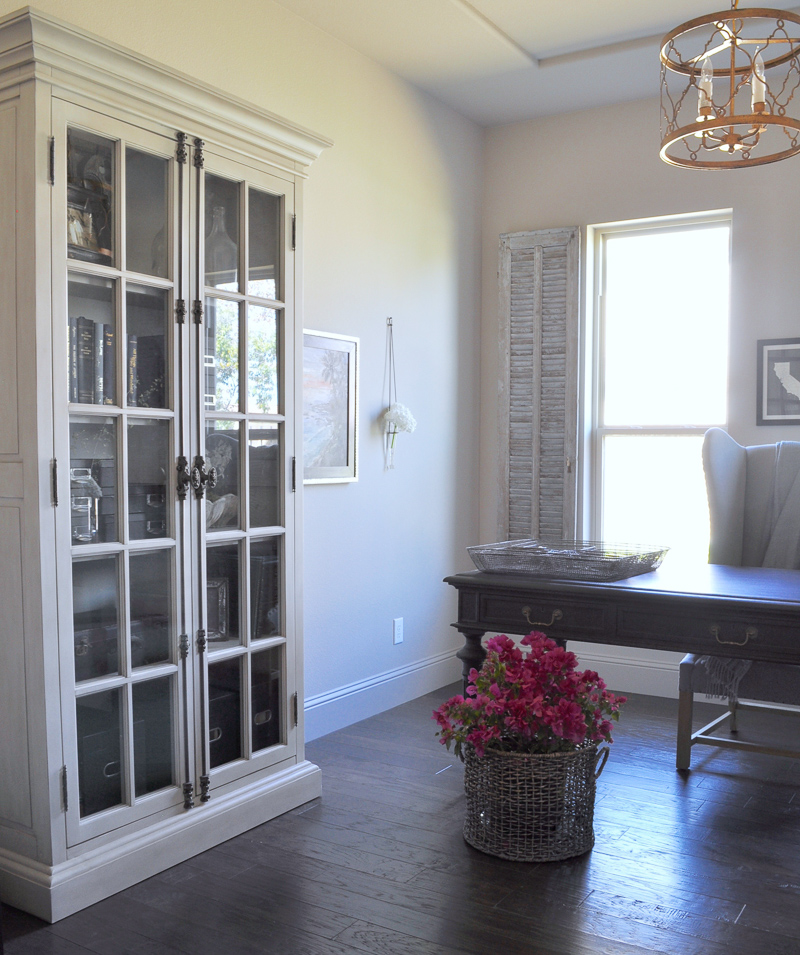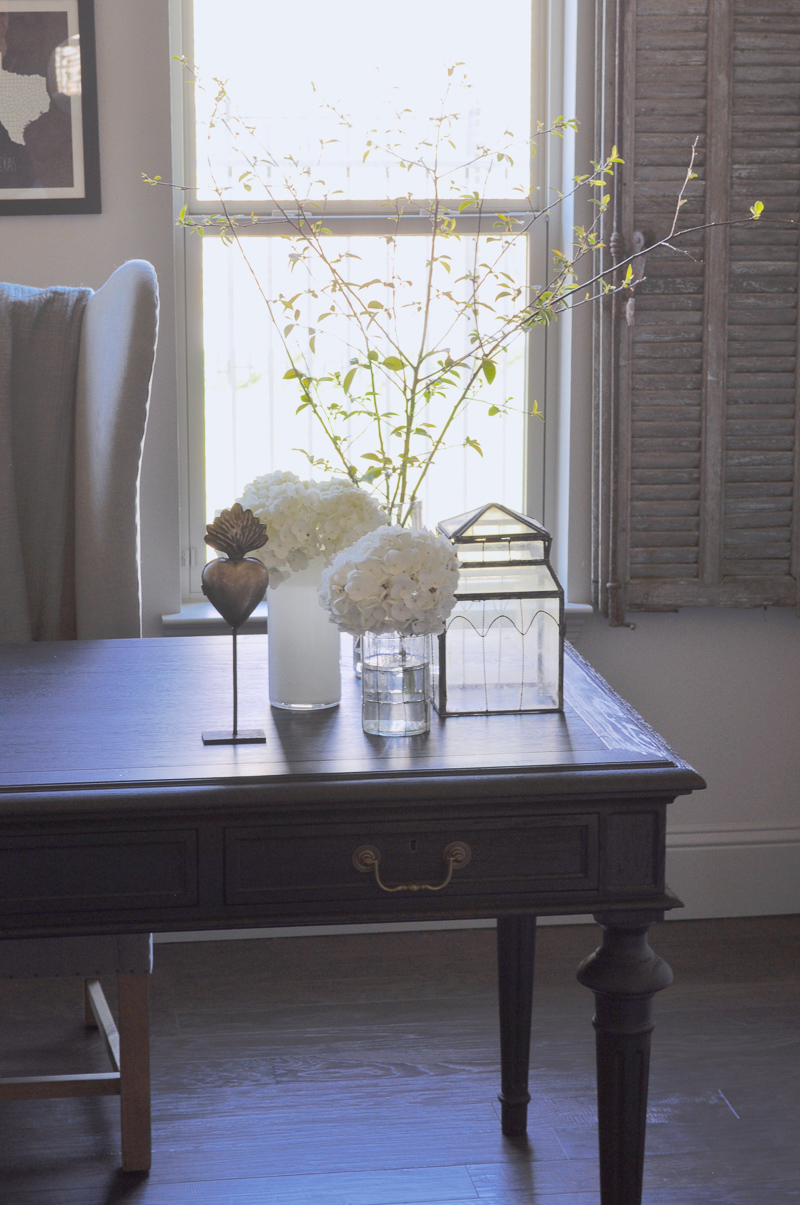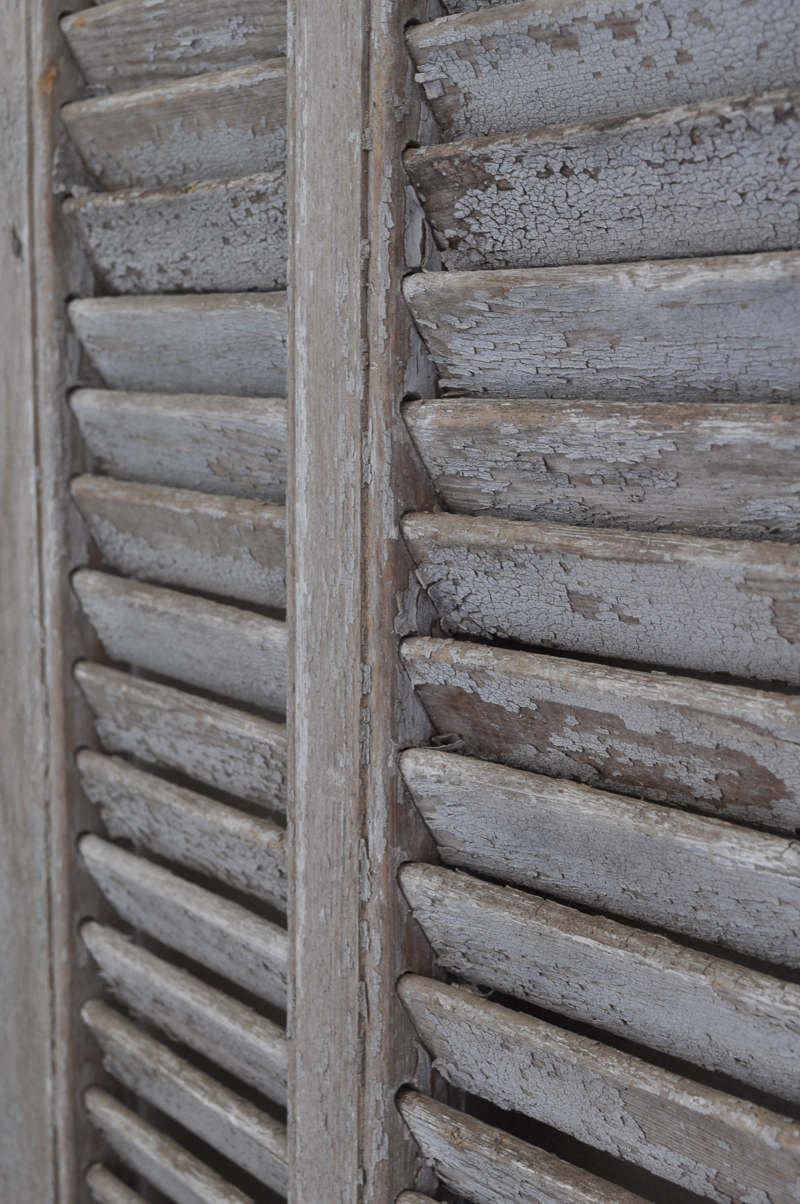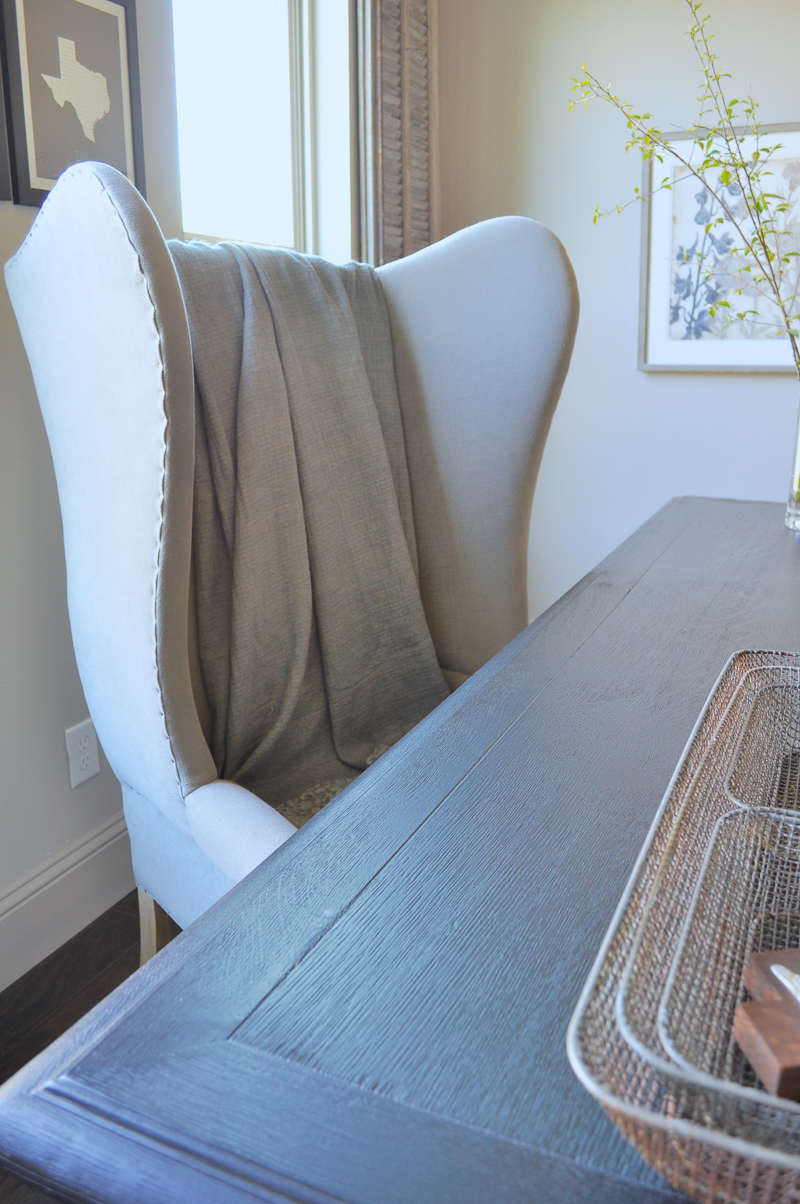 Keeping with the fabric theme of the room, in the corner is a smaller gray linen chair for guests. From the desk, you have a view of a number of the foyer's details, including the tufted linen bench, hanging fixture, and accent mirrors. You can see a full tour of the entry hall 
here
.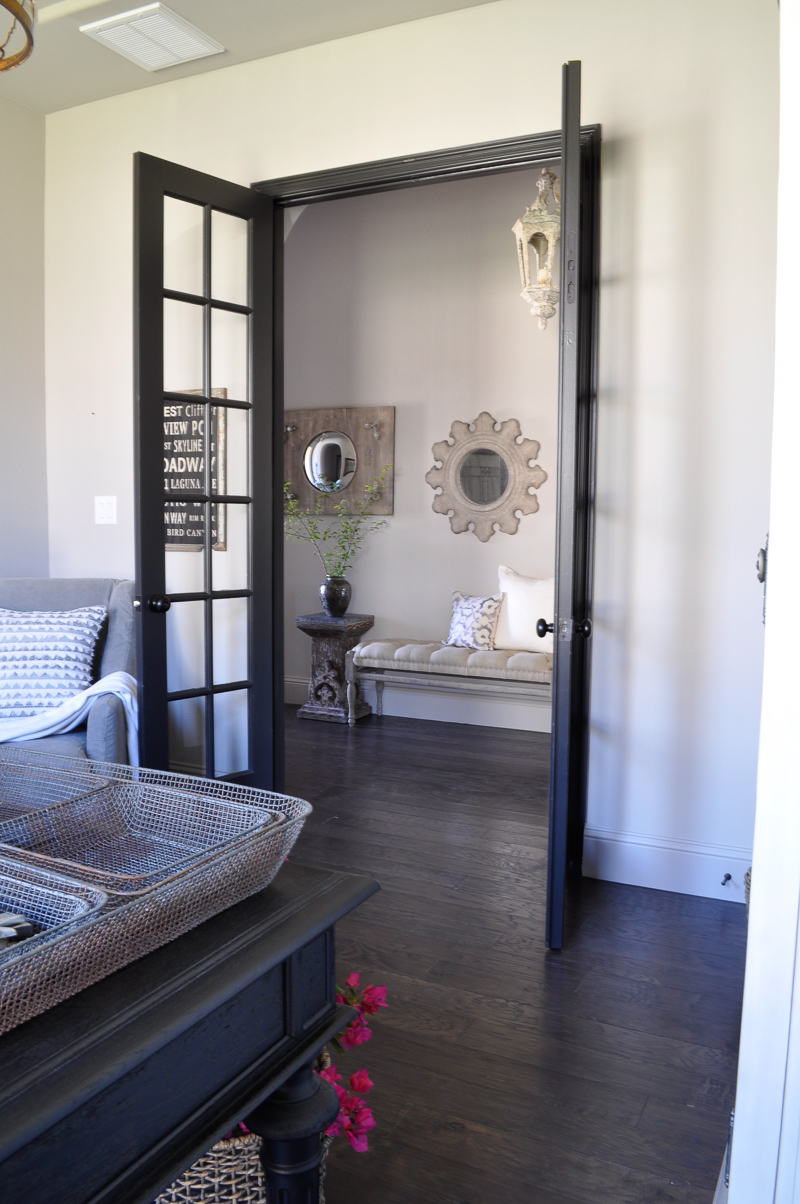 It is my sincere hope that the images shared here inspire you to make changes to your own home office which you might have been considering. It is such a fun room to design and decorate. I hope you enjoyed this room tour and thank you so much for visiting! Please consider
subscribing to Decor Gold Designs
!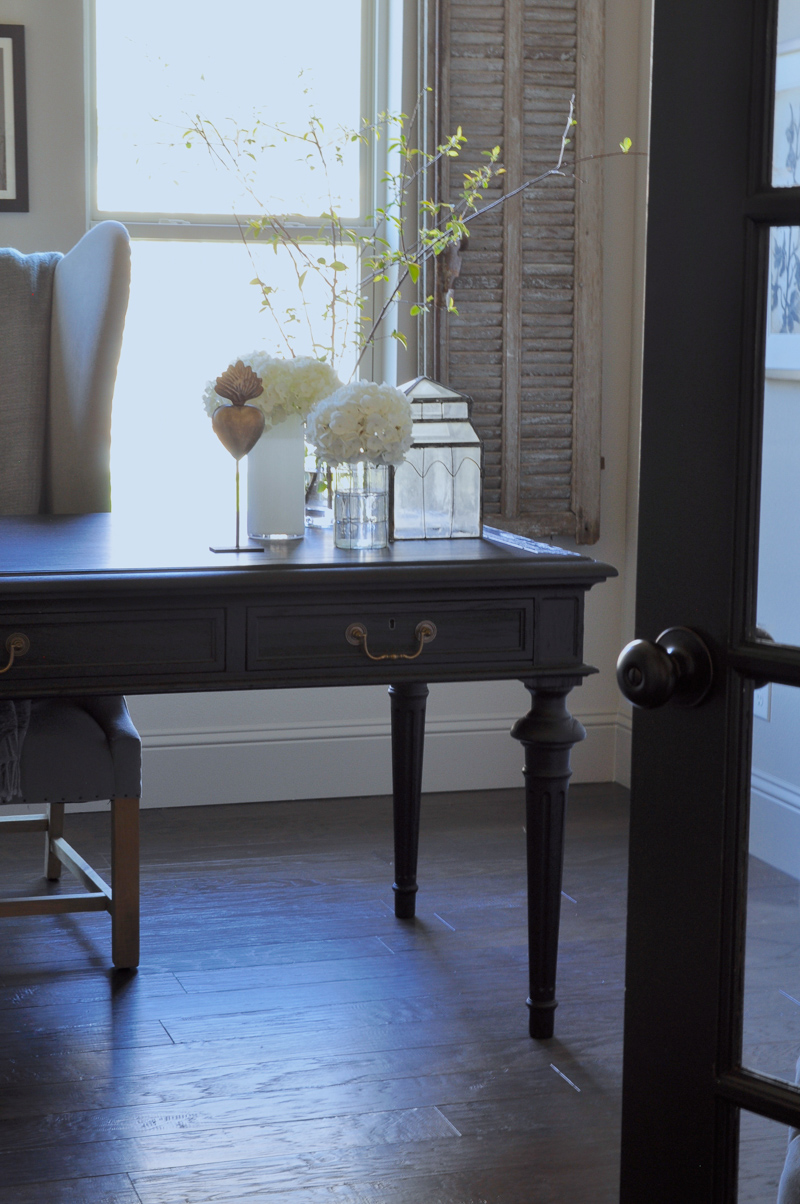 UPDATE: Since this post was published in 2016, we have updated numerous rooms in our home. See the before and afters
here
!
I hope you'll stay connected!
Click on the Image to Subscribe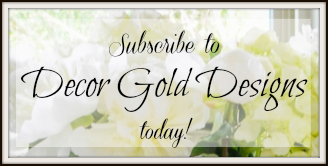 SOCIAL
Instagram | Pinterest | Facebook
Follow me on the LIKEtoKNOW.it app!