I love to restyle and refresh various rooms in our home from time to time. My favorite room to restyle? That would be our master bedroom. At times, I look for inspiration just like any other designer. Do you ever find yourself going "shopping" which usually entails wandering from store to store looking for ideas with respect to decor and design? No? Am I the only one who does this? Certainly some of you out there peruse your favorite furniture and/or design store for a bit of inspiration now and then. About two to three times per year, the hubby and I visit the Los Angeles area. There are a few staples that we must take in while there. My husband will beeline it to the Urth Cafe. They have fantastic coffees, pastries, breakfast items, lunch, dinner and deserts. Seriously, check them out next time you are in the LA area. Typically, we will visit Santa Monica as my youngest son lives about 45 minutes from there and it is a great meeting spot for us. While we are there, we always make it a point to visit Montana Avenue. Here you will find a number of inspirational furniture and design stores such as Rachel Ashwell's Shabby Chic Couture. By the way, Pom Pom at Home previously had a retail store along this stretch as well but it has since closed as they focus on their wholesale and online retail outlets. So, put Montana Avenue on your bucket list as it is some serious eye candy for design and decor lovers!
While there is certainly a time and place for a complete bedding makeover, a great way to keep things fresh is to change things up a bit with respect to your master bedroom linens. Say it with me, "accessories, accessories, accessories." From cable knit throws to accent pillows to various bedding arrangements, I am going to show you by just adding a few items, or merely rearranging the ones you currently have, how you can keep your master bedroom bedding arrangement fresh, fun and inspiring for all to see. So, without further ado, let's begin the tour…
For the first look, I wanted to keep it simple.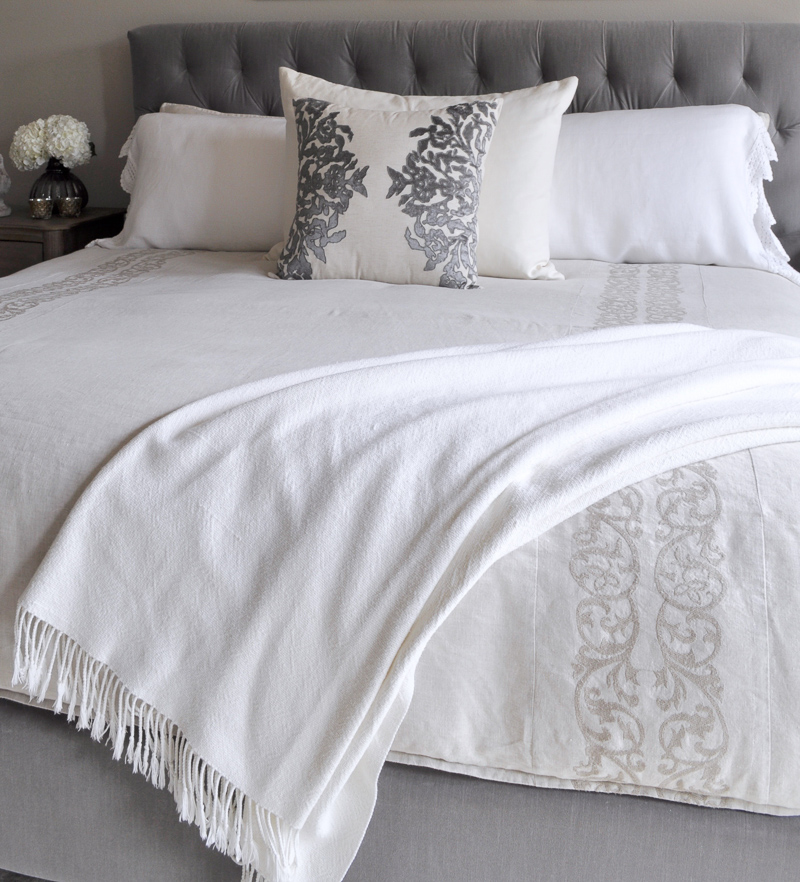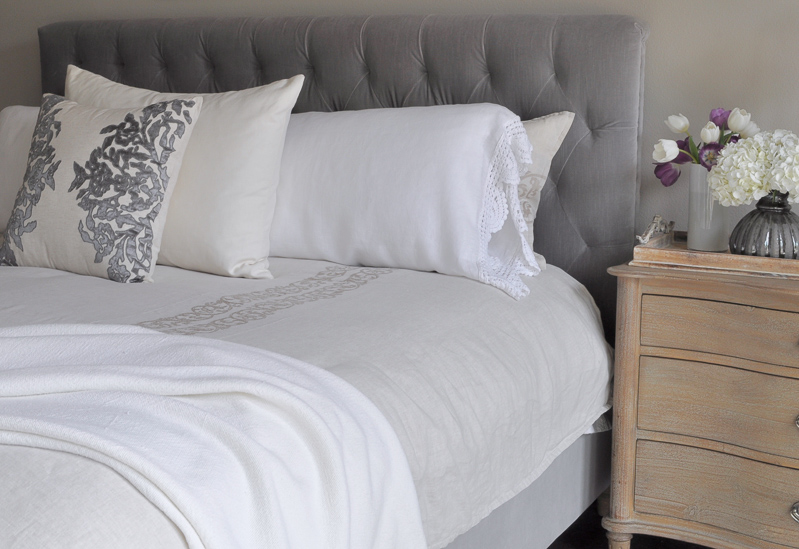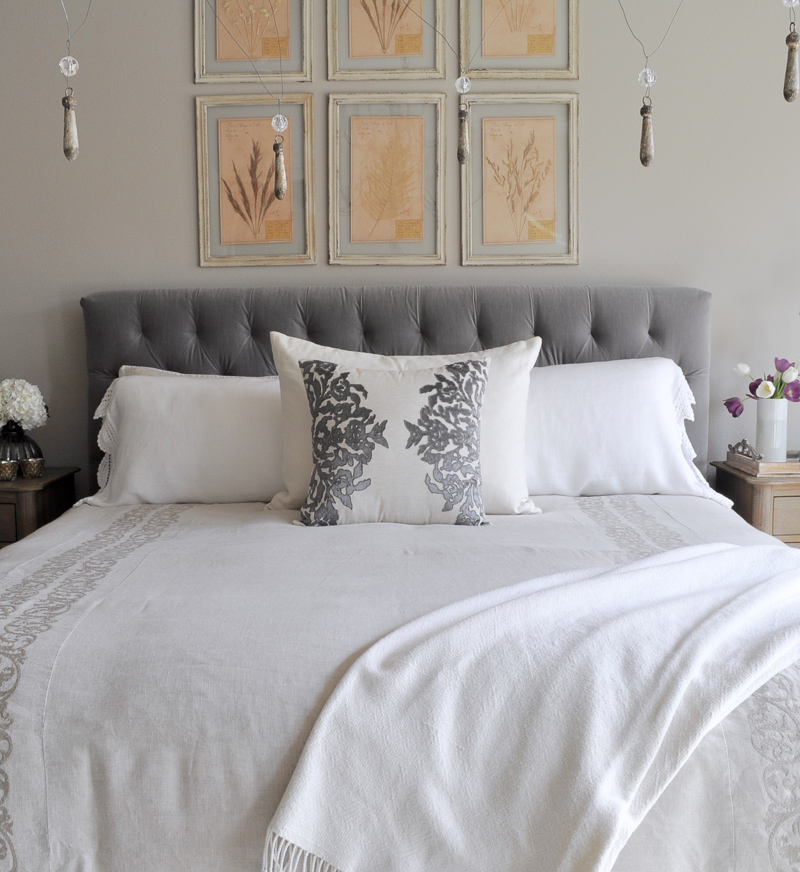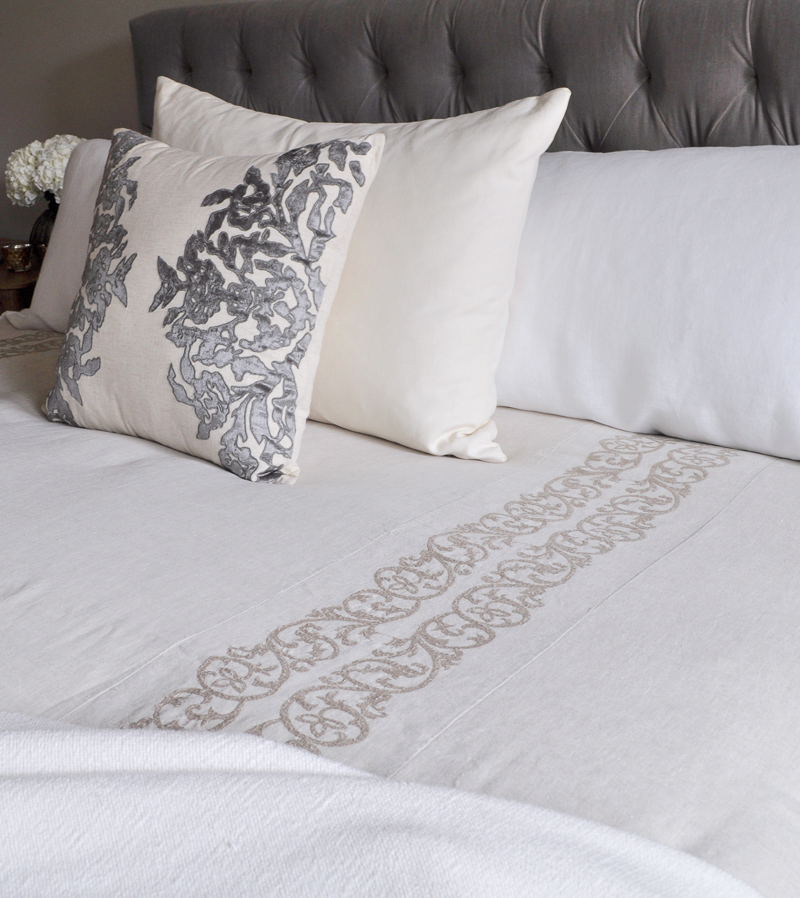 I always used pieces with details that fit my personality and style.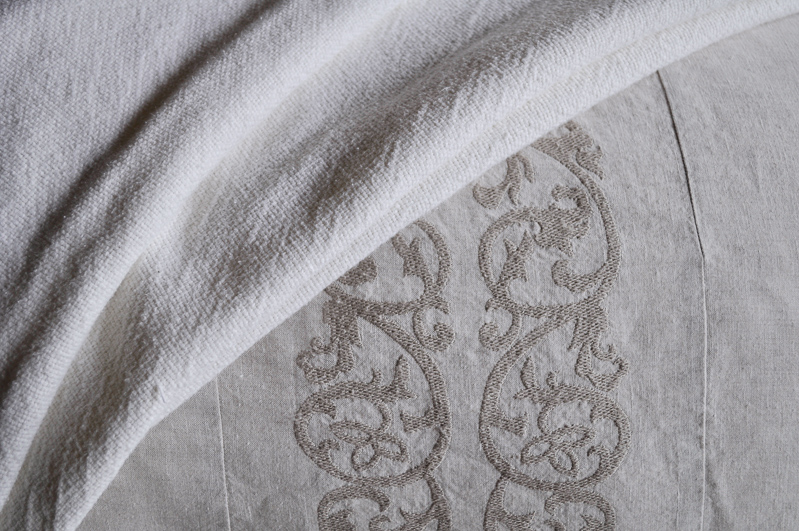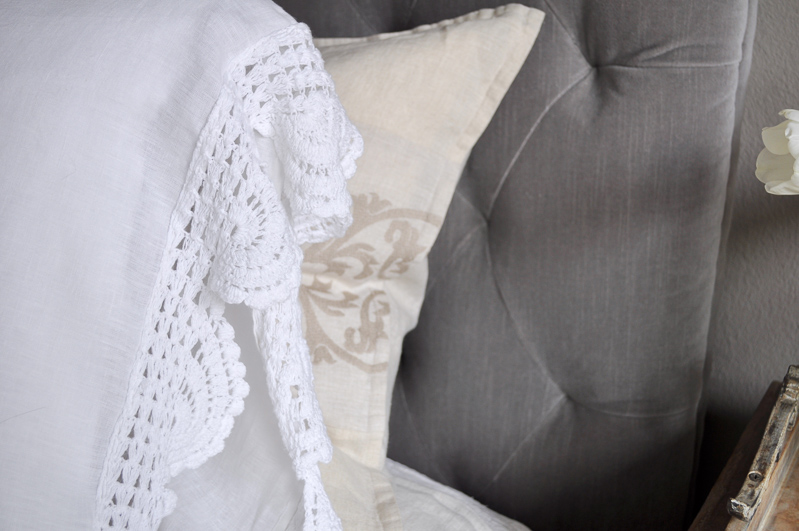 For the second look, I have folded over the duvet at the end of the bed to expose the coverlet.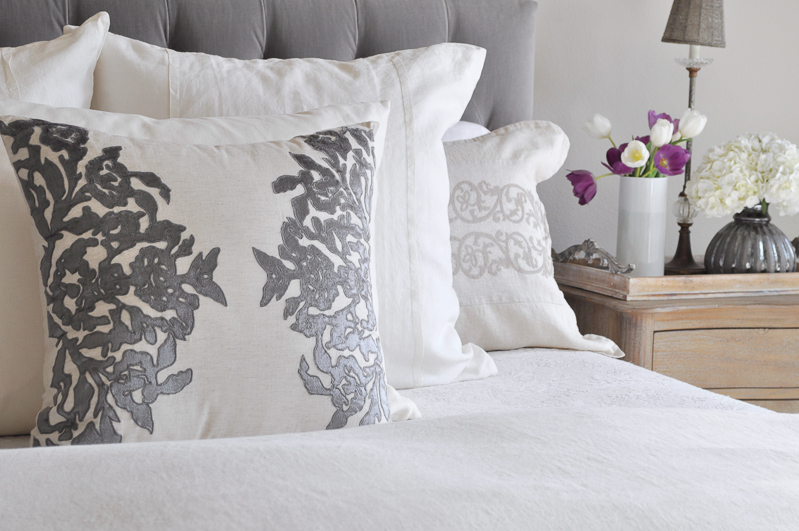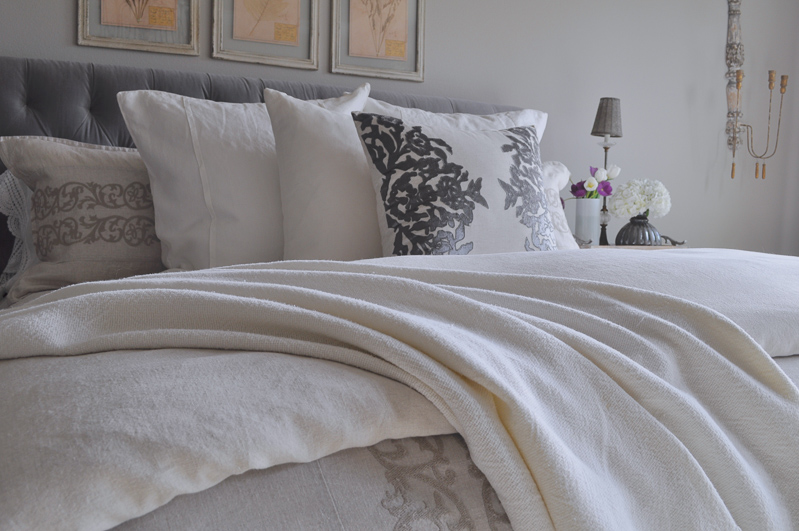 By adding the two Euro shams with solid pillow cases, it breaks up the pattern of the scroll and offers balance to the bedding.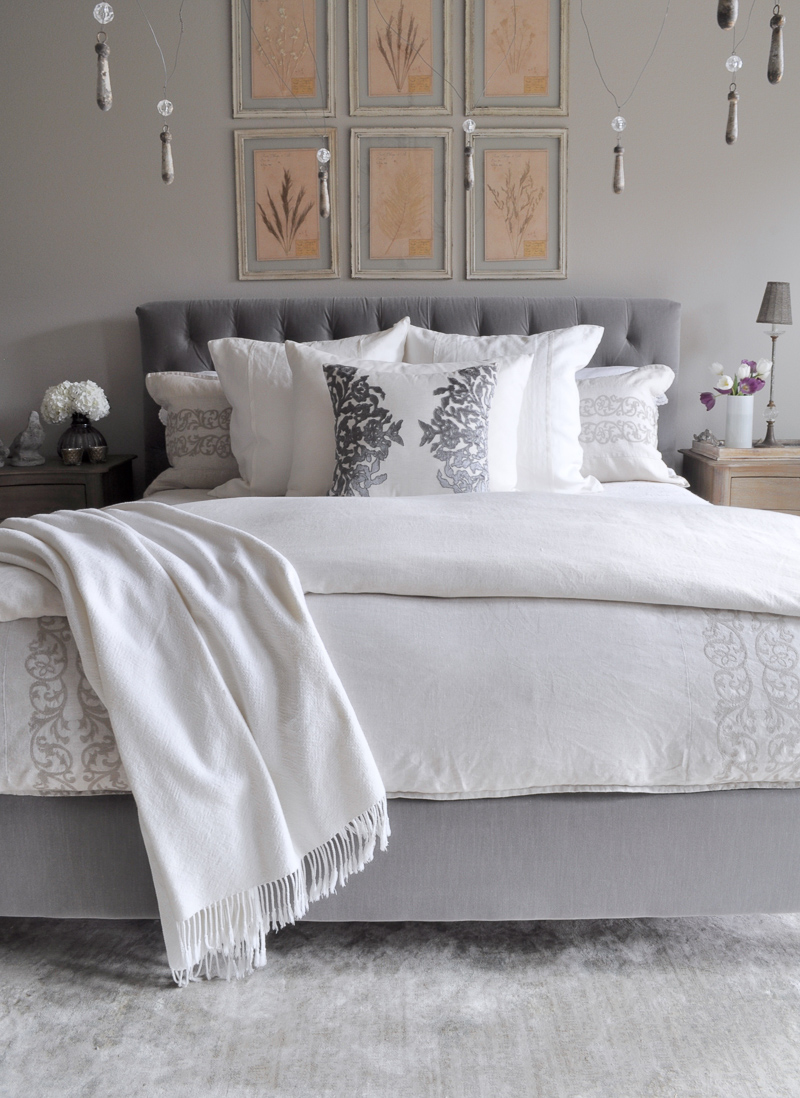 For a simpler approach, the throw pillow is the only piece with a dramatic print. It becomes the focal point in this photo.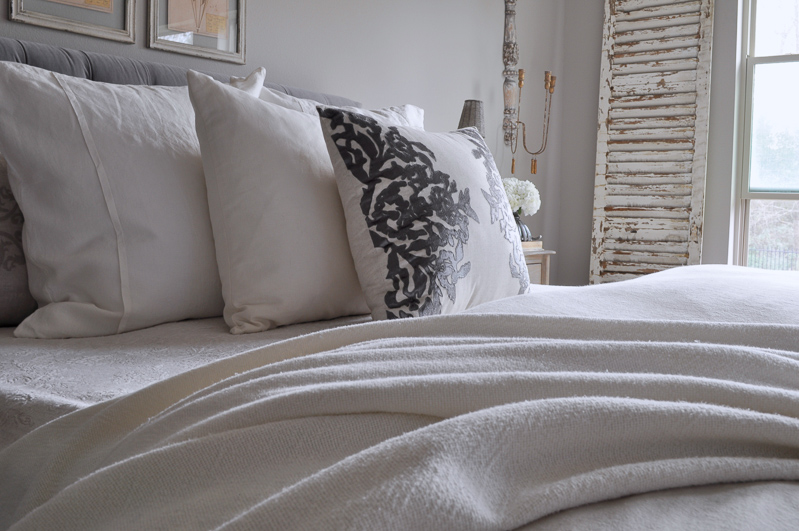 A third look was accomplished by adding texture.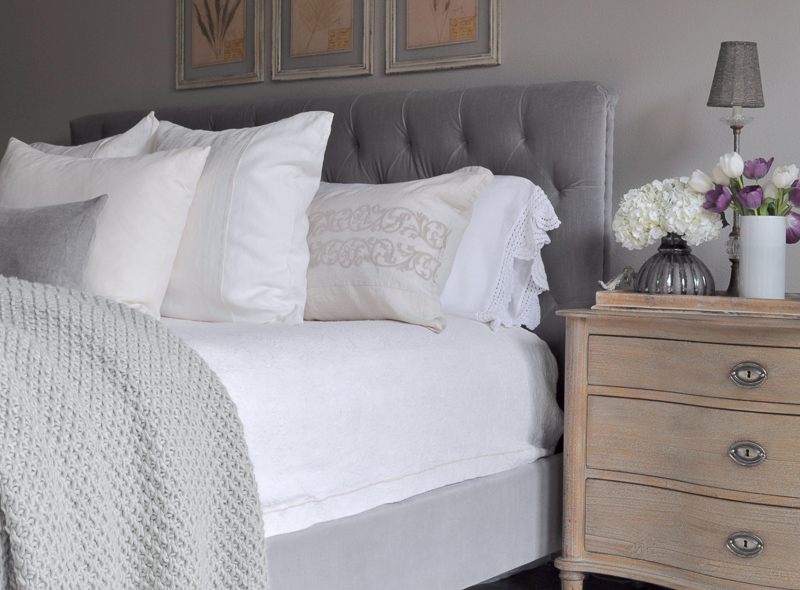 By changing the throw to one with more texture, it calls for a solid throw pillow to keep it from being too busy.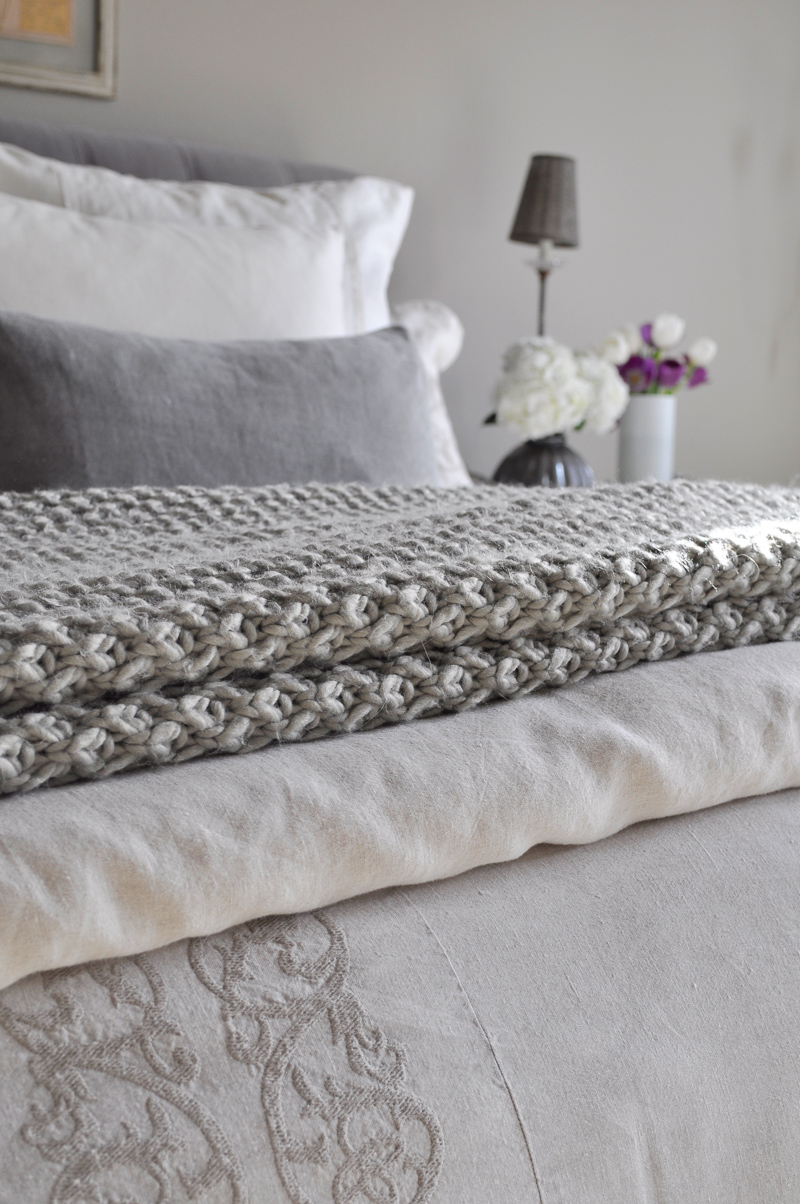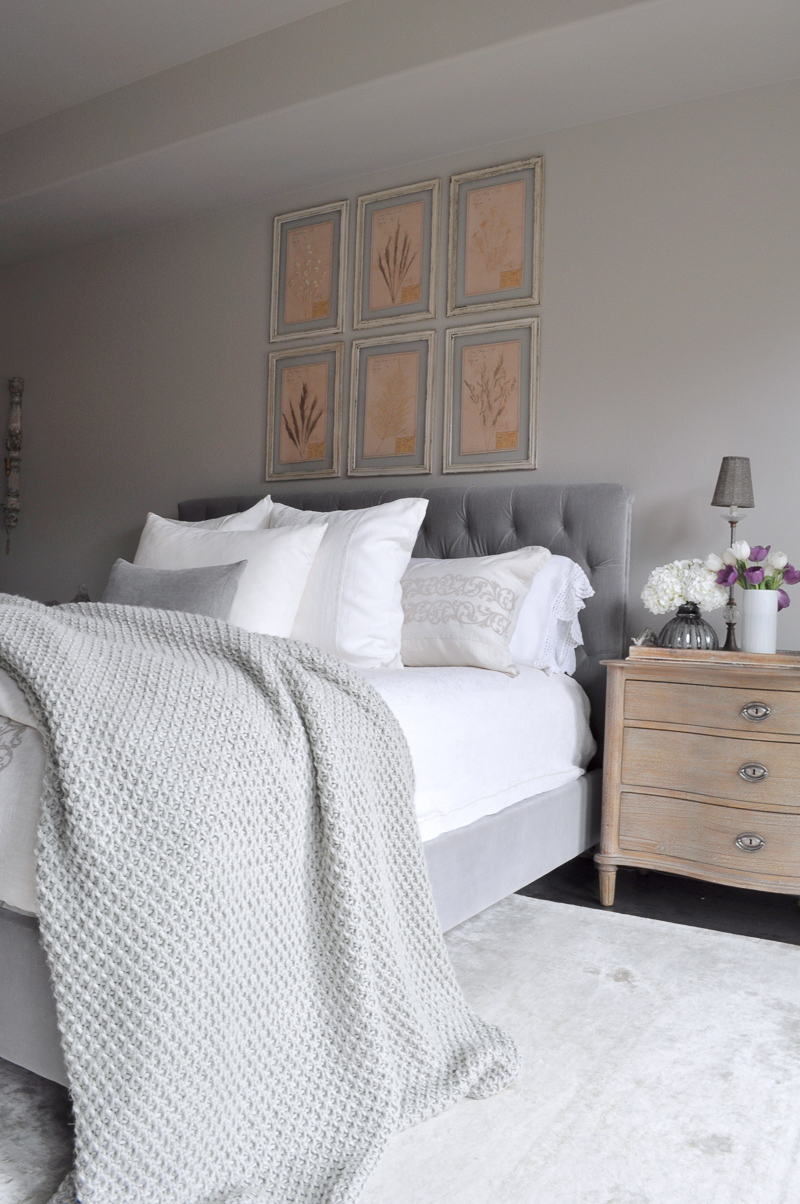 For the final style, I have introduced a more traditional incorporation of the Euro shams.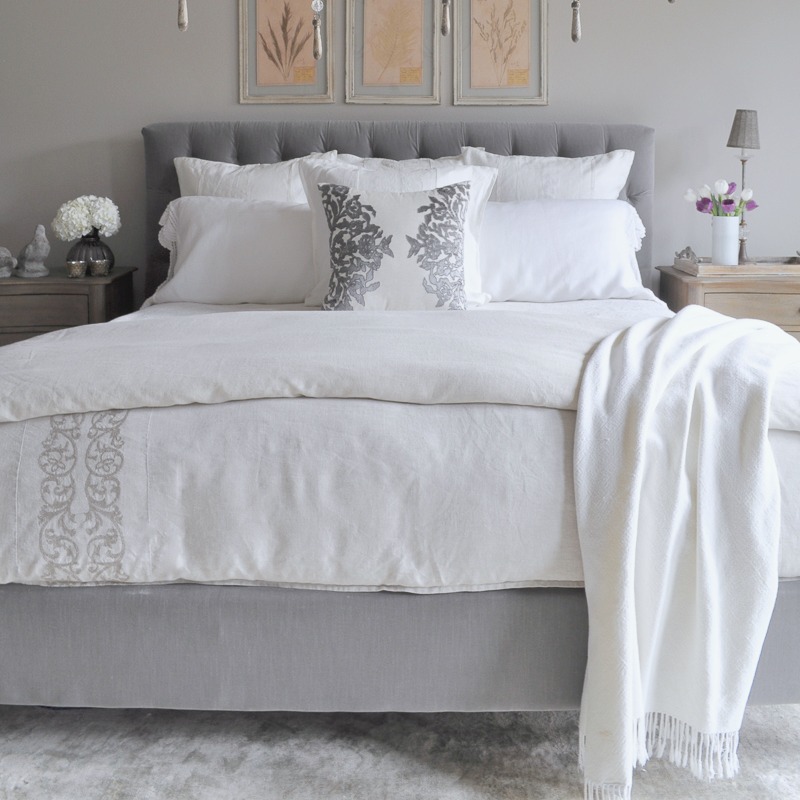 I moved the Euro shams to the headboard, added an additional one and also added a larger throw pillow to keep the design balanced.
A fuller look within the design space.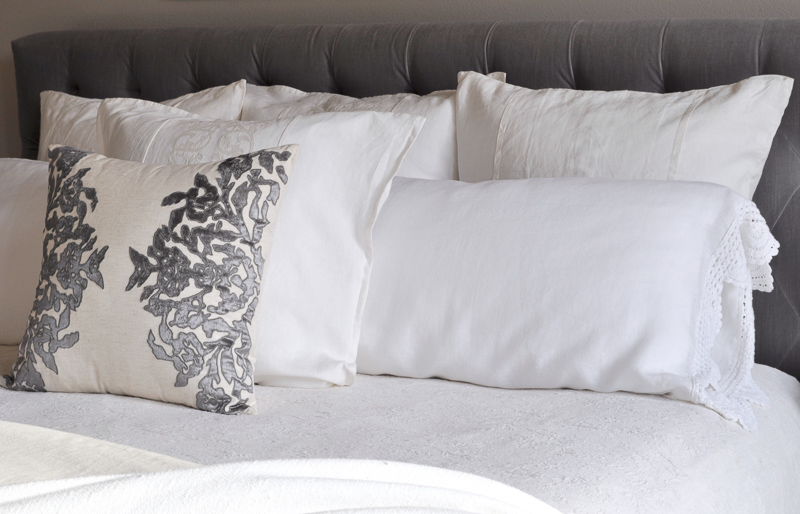 Lastly, don't forget fresh seasonal flowers. They truly enhance a neutral color palate.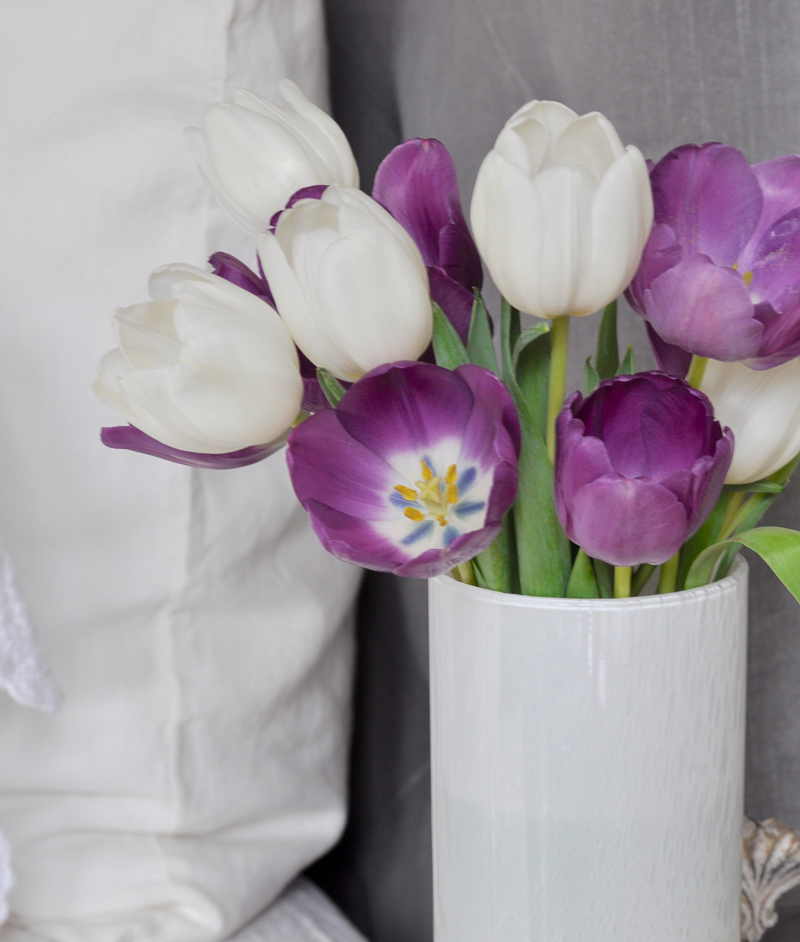 Shop this room:
Euro Sham | Euro Sham 2 | Rectangular Sham | Duvet Cover | Flax-Colored King Sham | Feather Pillow Inserts | Crochet Trim Pillowcase | Similar White Throw Blanket | Similar Gray Throw Blanket  | Gray Vase
For a full list of Master Bedroom Sources, click here.
Learn to style you nightstand here.
*Some affiliate link were used