This week, my One Room Challenge was all about prep work, additional selections, and deliveries. The most exciting thing that happened…..the wallpaper arrived! If you follow me on Instagram, you may have seen the sneak peek I shared on my Instagram Story. The colors are absolutely gorgeous and I can hardly wait for it to be installed!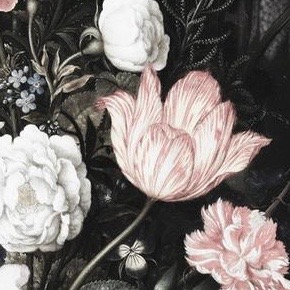 Setbacks
I knew there would be setbacks. Actually, I take that back. I thought I was so organized that nothing could go wrong. Then I realized the walls needed to be sanded before my wallpaper installer could start.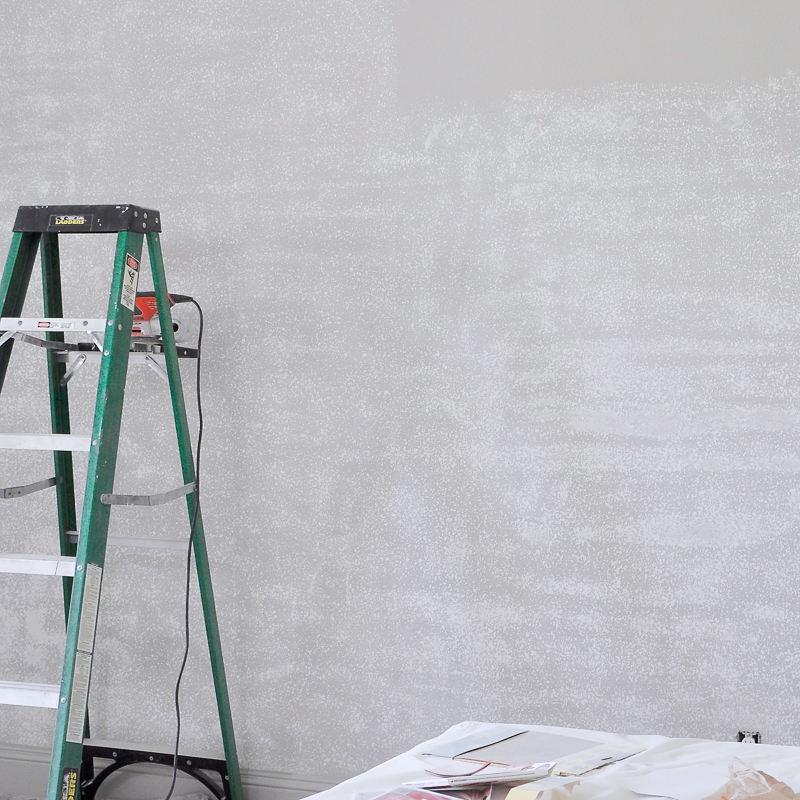 Can we talk about the mess? Yes, that's sanded off texture in the shot below.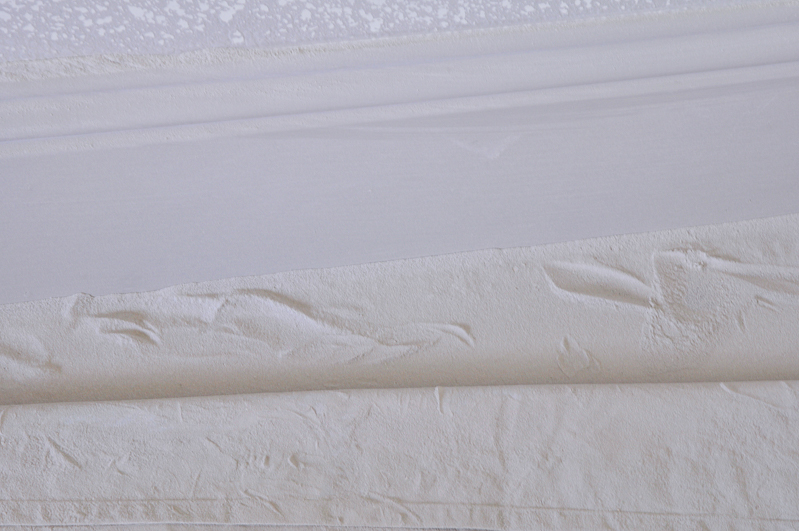 Thank goodness I have lots of drop cloths! However, the amount of dust in my house is far beyond what I anticipated.
The other issue that arose, the lamp shades are the wrong color for this project.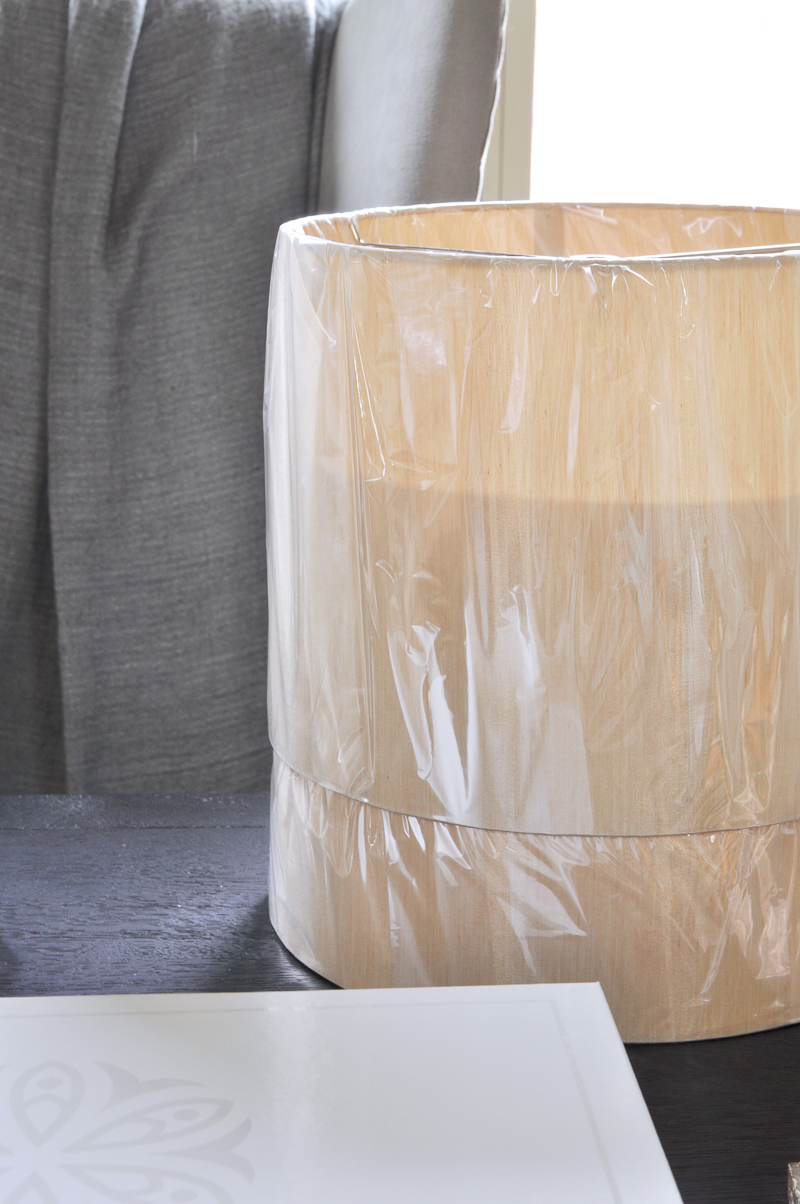 I love the lamps though, so I plan to keep them if I can find replacement shades.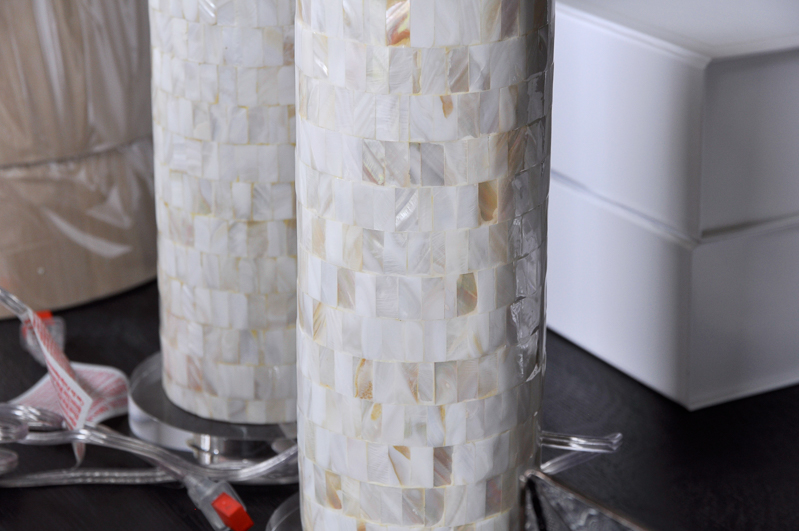 Decisions, decisions, decisions
I selected a beautiful charcoal coverlet and some items from the vintage crochet collection by Pom Pom at Home. I think the coverlet will be beautiful with the charcoal background of the wallpaper. I already own many pieces by Pom Pom at Home and I knew their linens would fit perfectly into my design. You can read about my love of linen and see some of my other pieces here.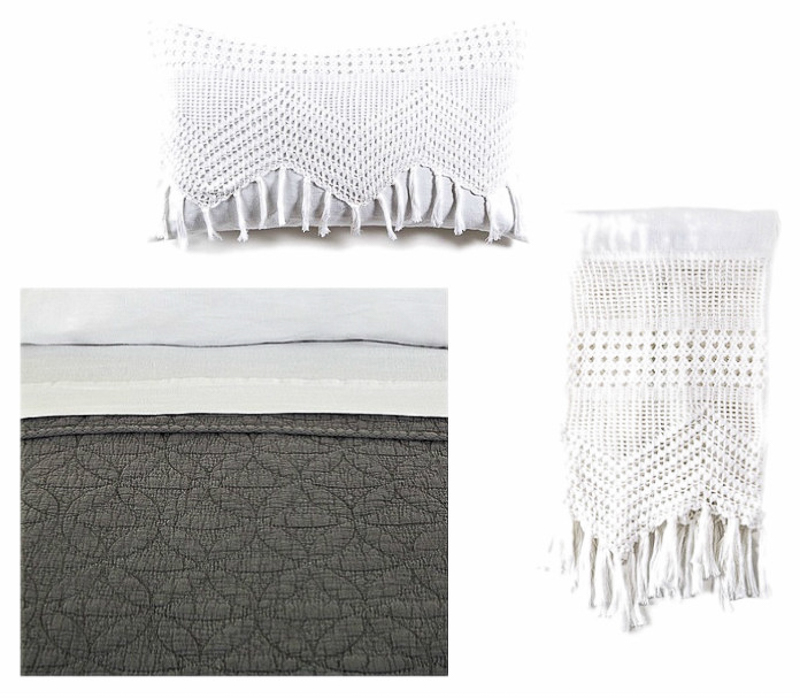 I also decided to go with white curtain panels. Thanks to those of you who helped me with this decision last week!
Shop the Look – Selections

Progress
The ring of the doorbell and the sound of a delivery truck pulling away never gets old! Several more items arrived this week. Most are unpacked and taking over my office, but it's okay because I enjoy looking at all of the beautiful new things.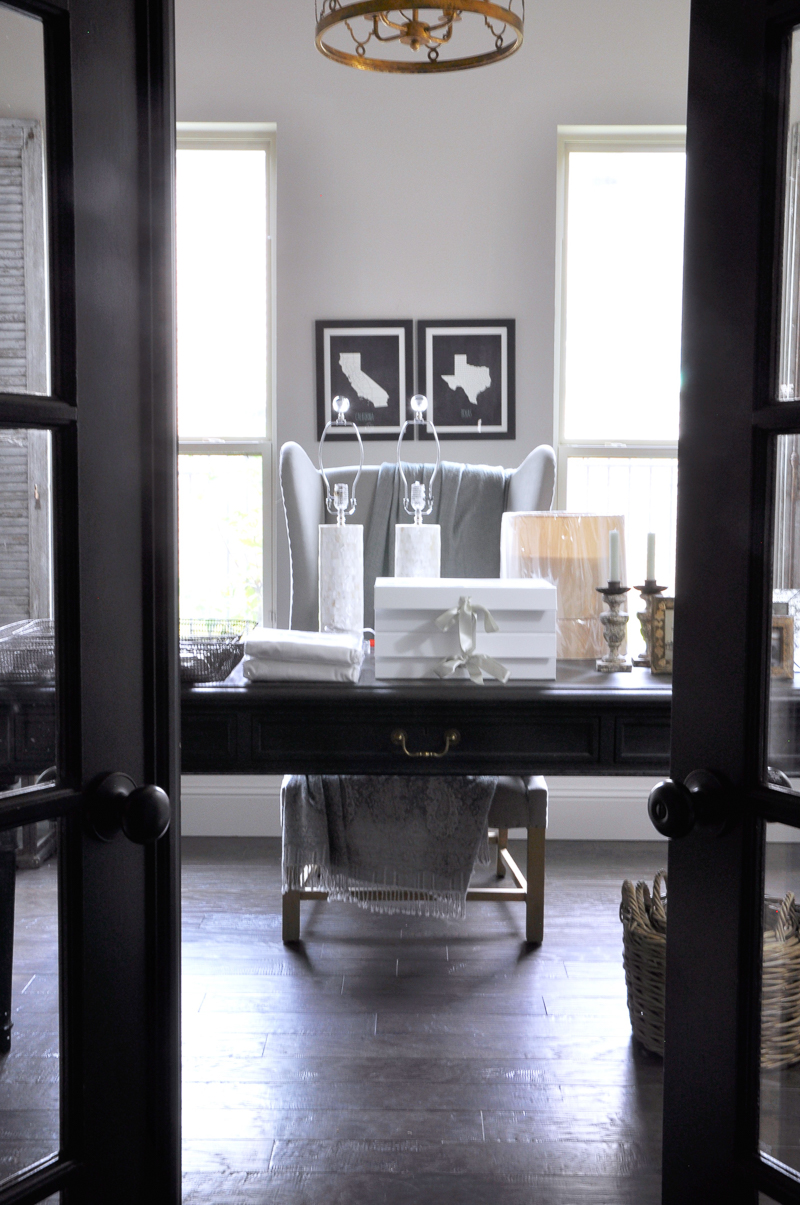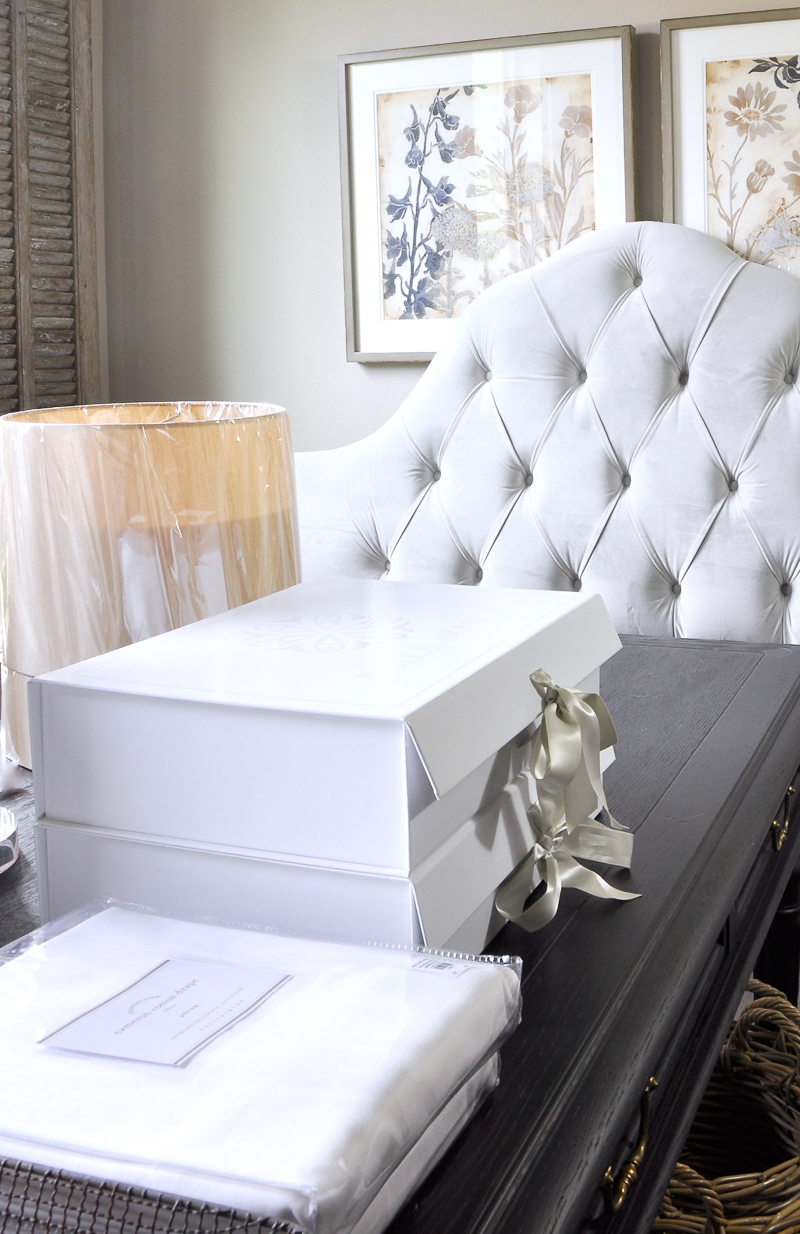 Shop the Look – Home Office

I ordered the curtain rod that I shared with you last week as well as the curtain rings. Additionally, the curtain panels arrived. Hopefully the rod and rings will arrive in time to be installed before my next update.
Also, some new Boll & Branch sheets arrived. Since the guest room is still a construction zone, they are going to stay in their box for a little while longer.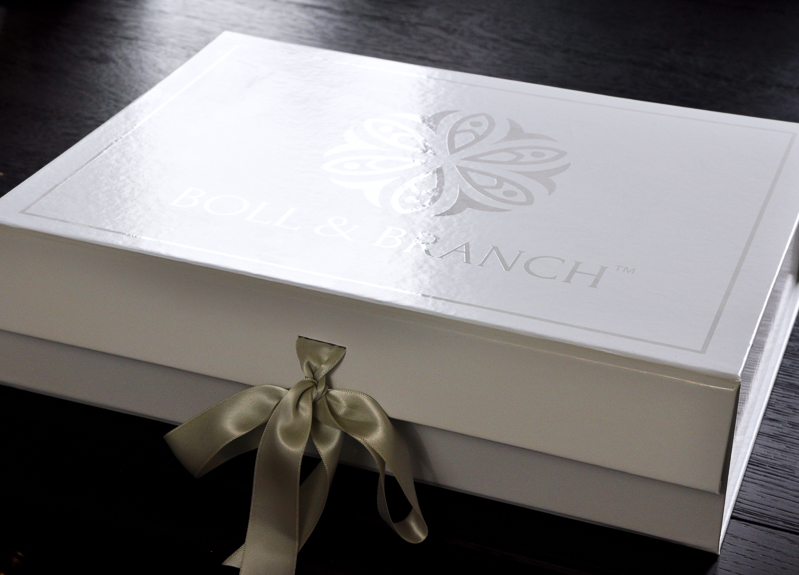 Isn't the box beautiful? It was a bit dark today with storms in our area. I'll try to get a better picture for you next week.
I also finished painting the walls. I love how clean and fresh they make the room look! The trim moulding is next.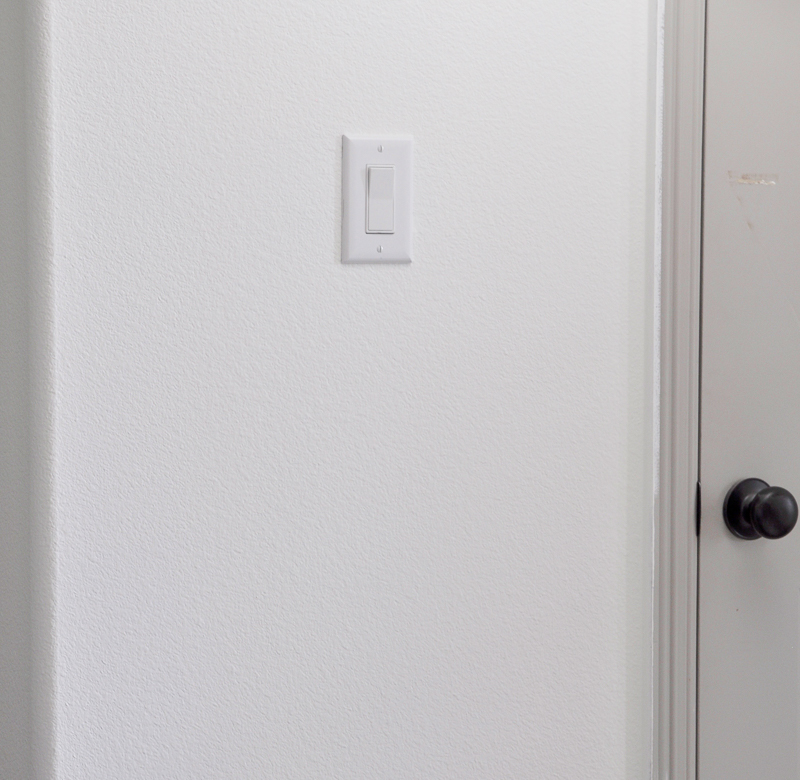 Those are my One Room Challenge  highlights! Thank you so much for following my progress. Please consider subscribing if you would like to receive my weekly newsletter.
If you would like to see my design plans and last week's progress, you can do so by visiting Week One and Week Two.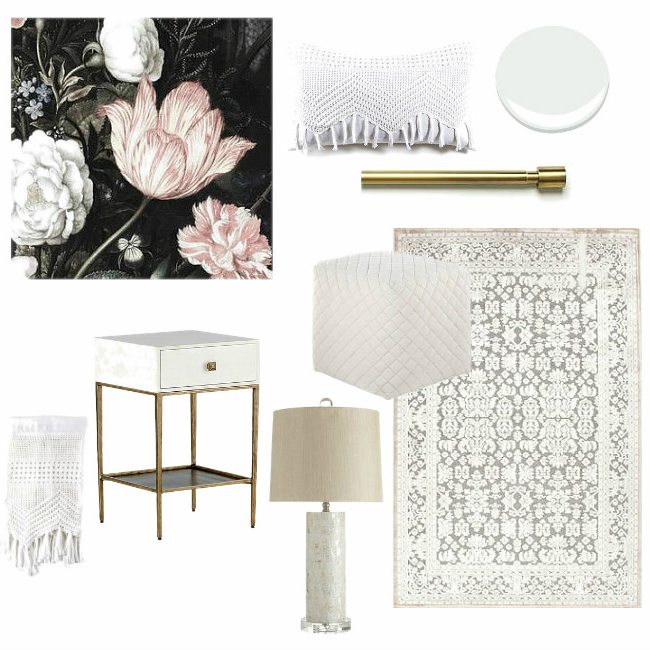 Wallpaper | Pillow | Paint – Benjamin Moore Simply White | Rod | Pouf | Rug | Pillowcase | Nightstand | Lamp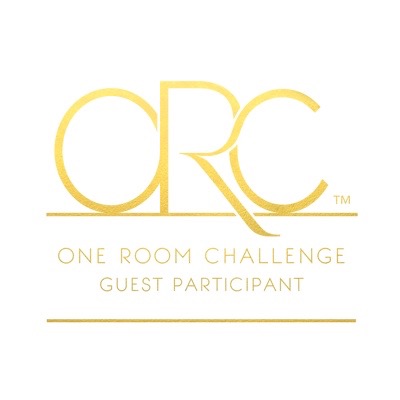 *This post contains affiliate links
*In some cases, substitutions have been made