When Tony and I were looking for a floor plan for this home, one of the important rooms for us was the master closet. And while we have updated the vast majority of our home since we originally had it built, we knew our master closet was in dire need of a facelift. So, recently, Tony and I contacted my trusted painter and got on his schedule to paint not only the master closet but our home office and master bath as well. I am thrilled with how it all turned out and I cannot wait to show you all of the updates! First up, my master closet.
First, I want to thank my amazing partners for this project, LG Hausys Viatera and Stone Coverings of Houston! I am incredibly grateful for their high level of expertise and the guidance they provided. More on this soon.
Now, let's take a look at my closet before the update. You can see more of it in my post about creating a beautiful closet!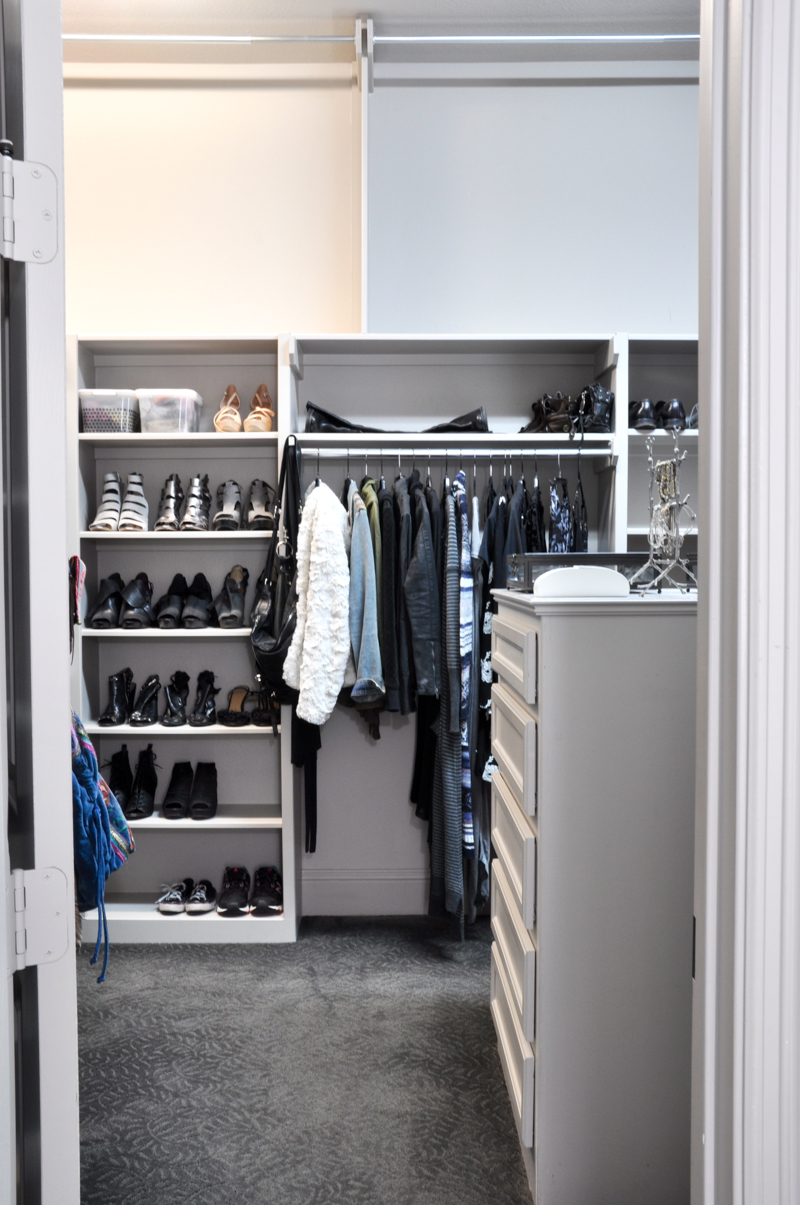 *This post contains affiliate links. You can find our disclosure here.
The changes made such a big difference!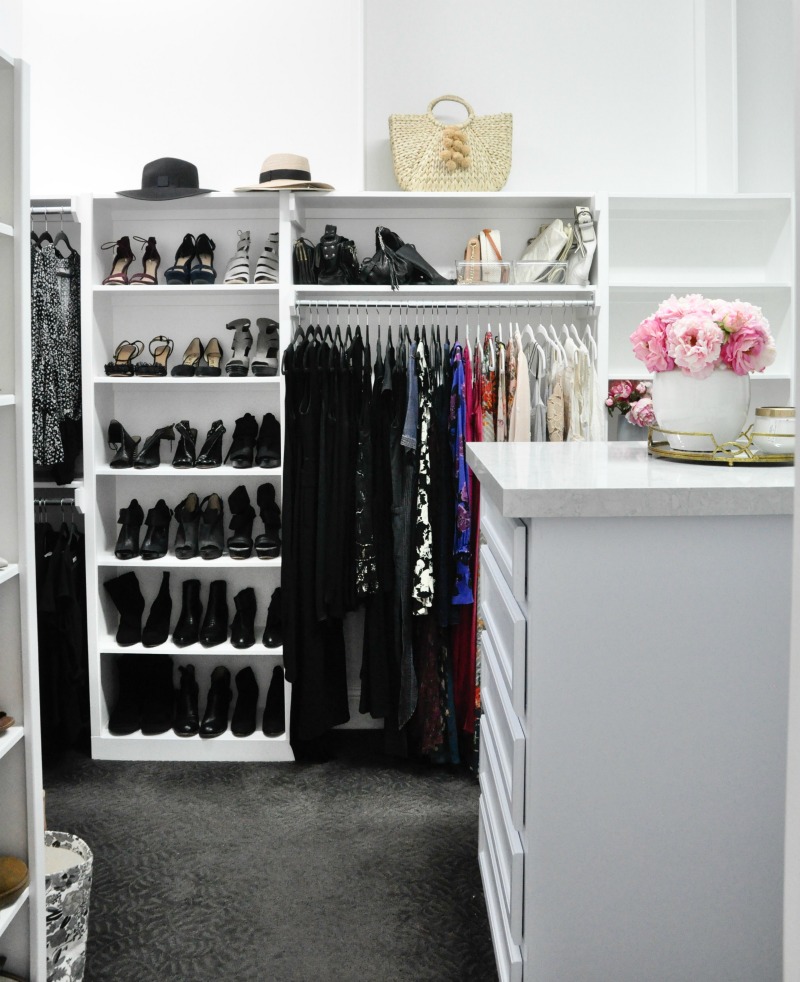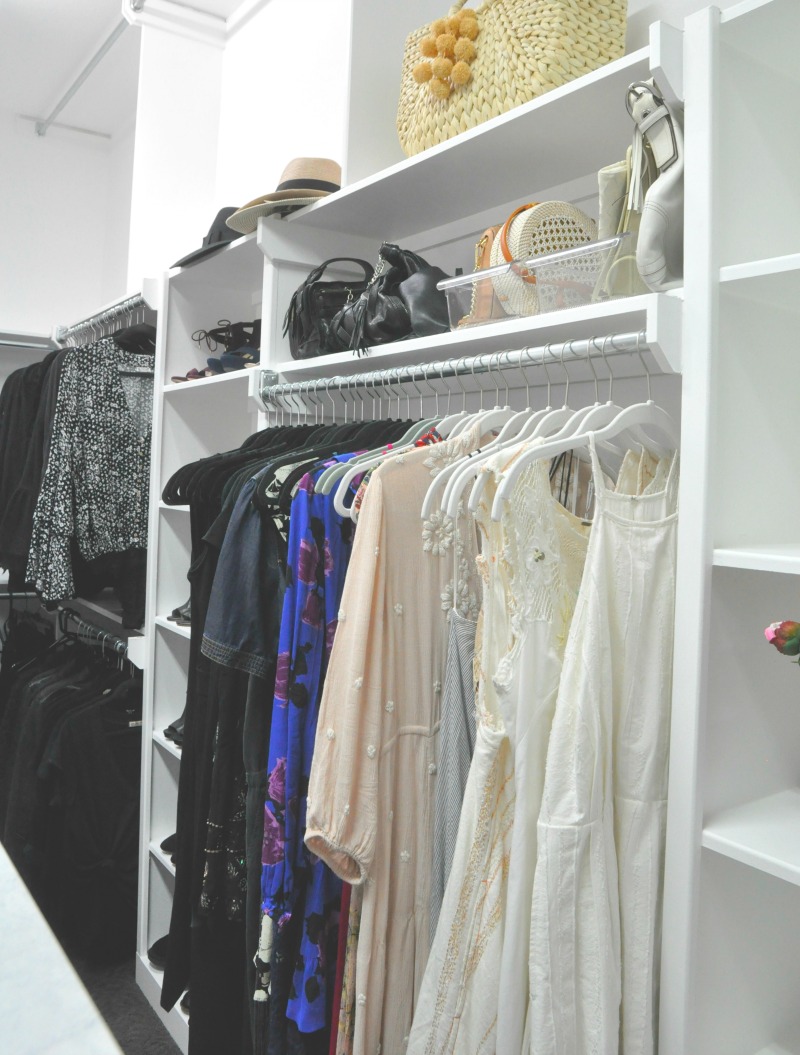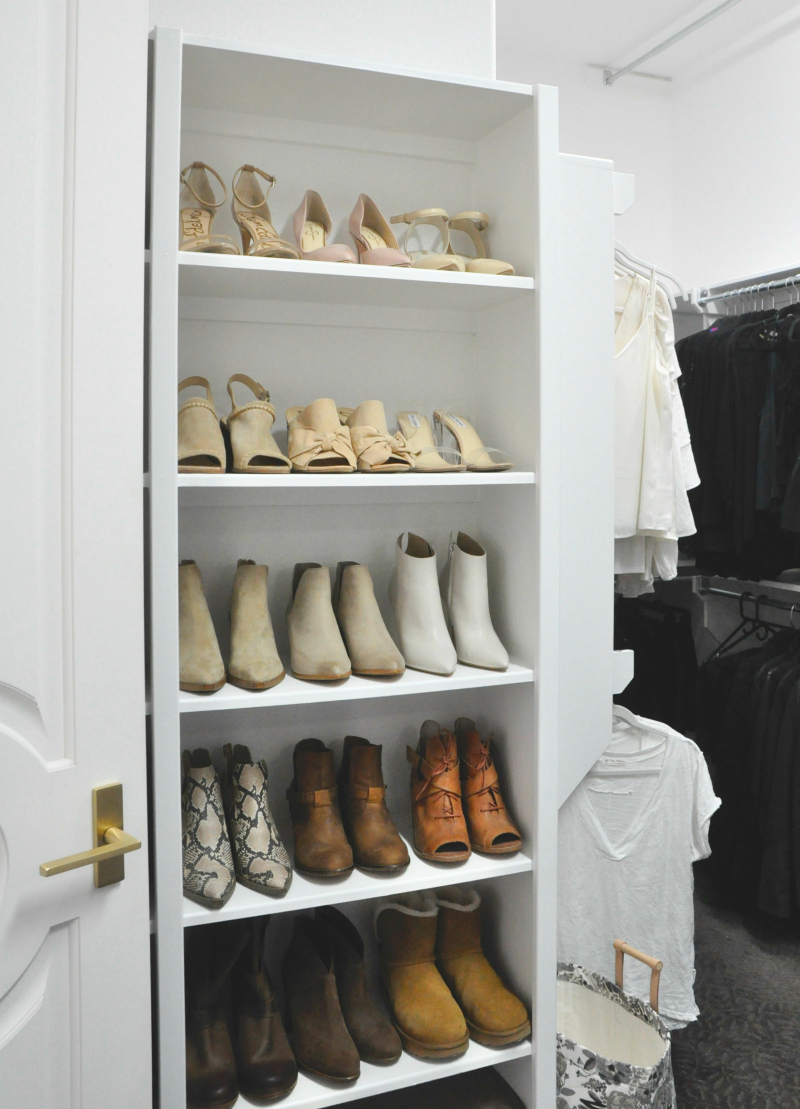 Details!
The Dresser
The built-in dresser was added for us during the construction process. The original color matched the was a shade of taupe. The top of it was simply painted wood, not the most durable surface for a dresser top.
We wanted it to look more current, so we had it painted.
LG Viatera Quartz
But the big update was the addition of a beautiful piece of quartz on the top. We chose a beautiful new color called Umbra by Viatera!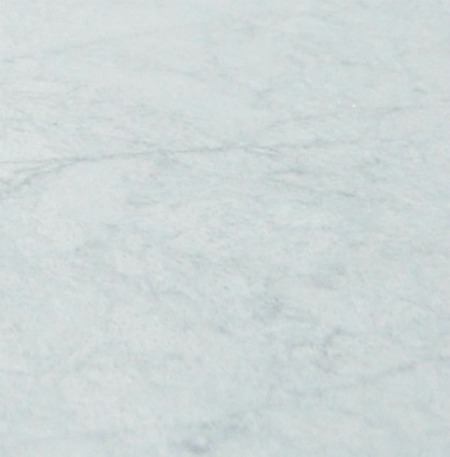 After living with Viatera quartz in our kitchen for over a year, we couldn't be more pleased. Quartz is gorgeous and also incredibly durable. Our selection, Umbra is soft gray in color with natural-looking movement. It provides a subtle contrast to the freshly painted white walls.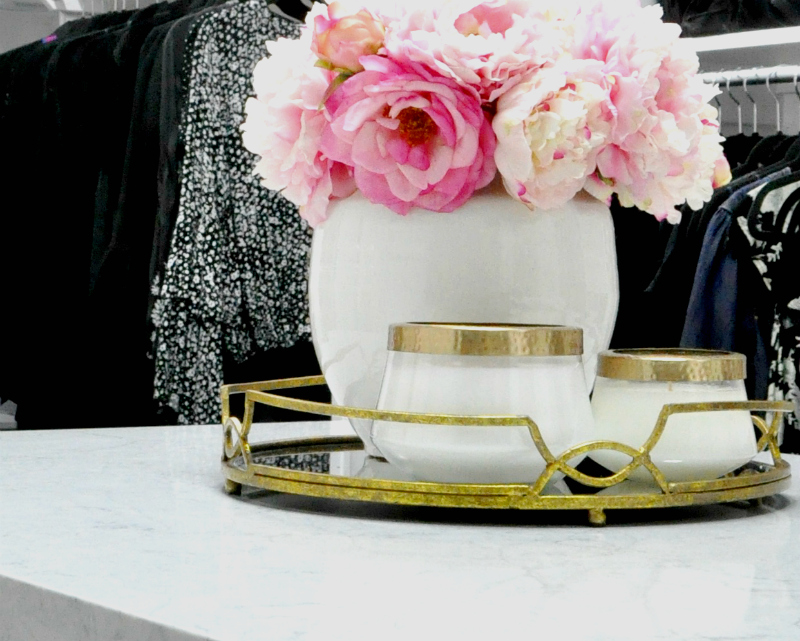 As a reminder, this is the same LG that manufacturers televisions, appliances, and more! We selected LG Viatera for our kitchen project because of their reputation for high-quality surfaces and excellent customer service. They lived up to that reputaion and I am completely thrilled with them and their stunning
Additionally, I love their vision, "We create human-friendly, eco-conscious living spaces, "informs" all our strategies for realizing eco-conscious, energy-efficient, and human-friendly customer value".
LG Viatera has numerous beautiful colors that are inspired by natural stone. Be sure to check back soon to see the color we are using in our master bathroom!
Stone Coverings of Houston
We adore our fabricators, Stone Coverings of Houston. They are family owned and very reliable. Ana always provides excellent customer service. She is very detail oriented and makes great suggestions.
If you live in Houston or one of the surrounding areas, I highly recommend contacting Stone Coverings of Houston for your next project. They are reliable, helpful, and highly skilled specialists!
Stone Coverings of Houston, a local family owned business. She suggested that we schedule a meeting. I met Ana from Stone Coverings of Houston the following week and immediately knew I had found the fabricators that I wanted to work with! Ana is incredibly  about her work. These were the qualities that put me at ease during the process.
Similar to our kitchen island, a beautiful mitered edge was added.
The new quartz top definitely transformed our dresser into the star of the space.
The paint
We chose to have the walls painted the same color as we have used in most of our home, Chantilly Lace by Benjamin Moore. The shelves were painted the same color, but in an oil-based paint was used for durability.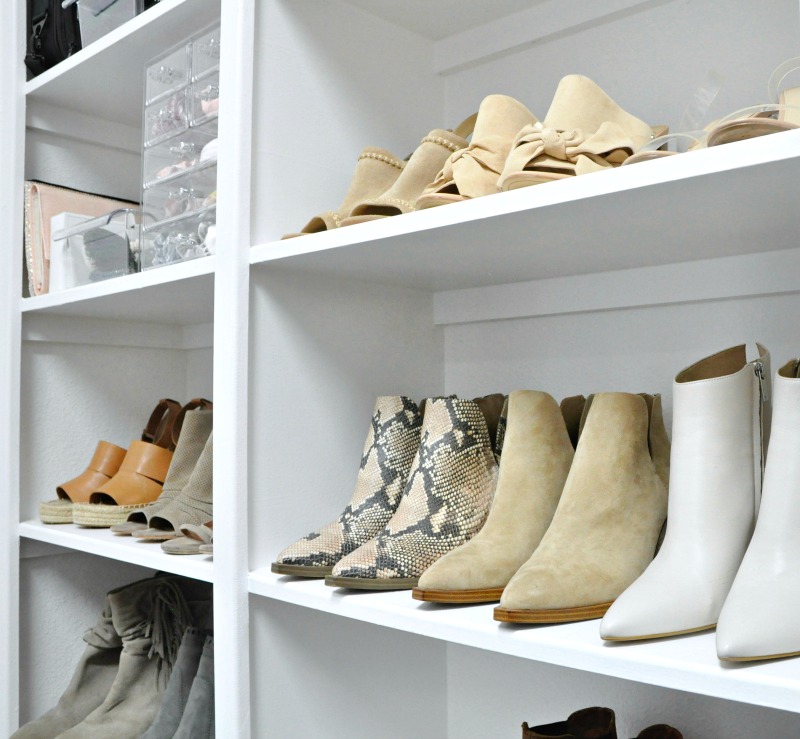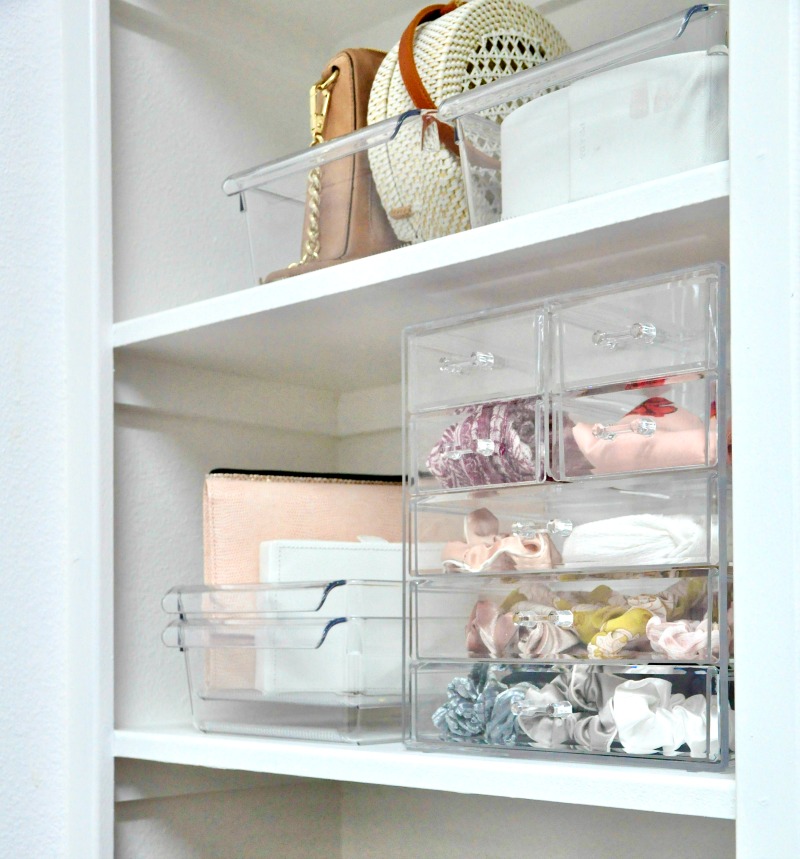 Possible Phase 2
There are a few more things I'd love to change. Lighting and rods top the list.
For now though, I am thrilled with the update. My master bathroom was updated simultaneously and now the two spaces coordinate beautifully.
Subscribe to our newsletter for the latest, including notifications on all new home decorating posts. These are filled with ideas and tips to help you create a beautiful home.
How to Create an Organized Closet (that is beautiful too)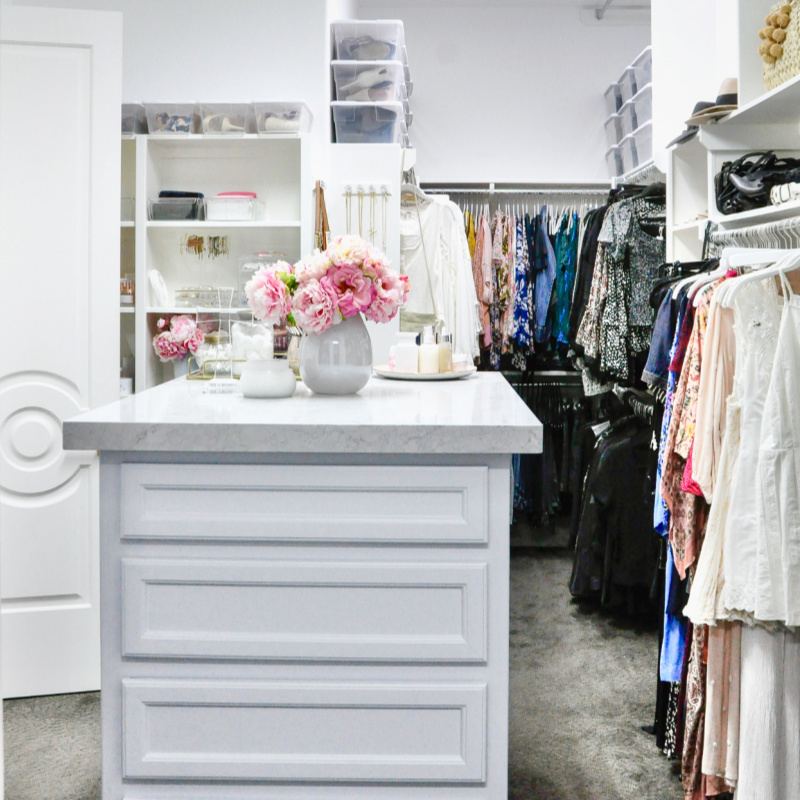 I hope you'll stay connected!
Click on the Image to Subscribe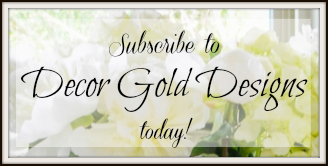 SOCIAL
Instagram | Pinterest | Facebook
Follow me on the LIKEtoKNOW.it app!