Hello and welcome to my entryway update reveal!
Most update projects get completed around here somewhat quickly, but not this space. I have been gradually updating our entryway over the past few years.
A little history…..
This is the first home that Tony and I built together. After dating for 5 years, we were newlyweds, living in Texas again, and desperate for a home that was OURS!
The building process took almost a year. Within months of closing on our completed home, we had found and acquired furnishings and decor for it. In hindsight, we probably rushed through it.
Over the 7 years we have lived here, we have updated much of what we picked back then. We've donated and sold the pieces we've replaced and learned some lessons along the way!
Here is the original look of our entryway……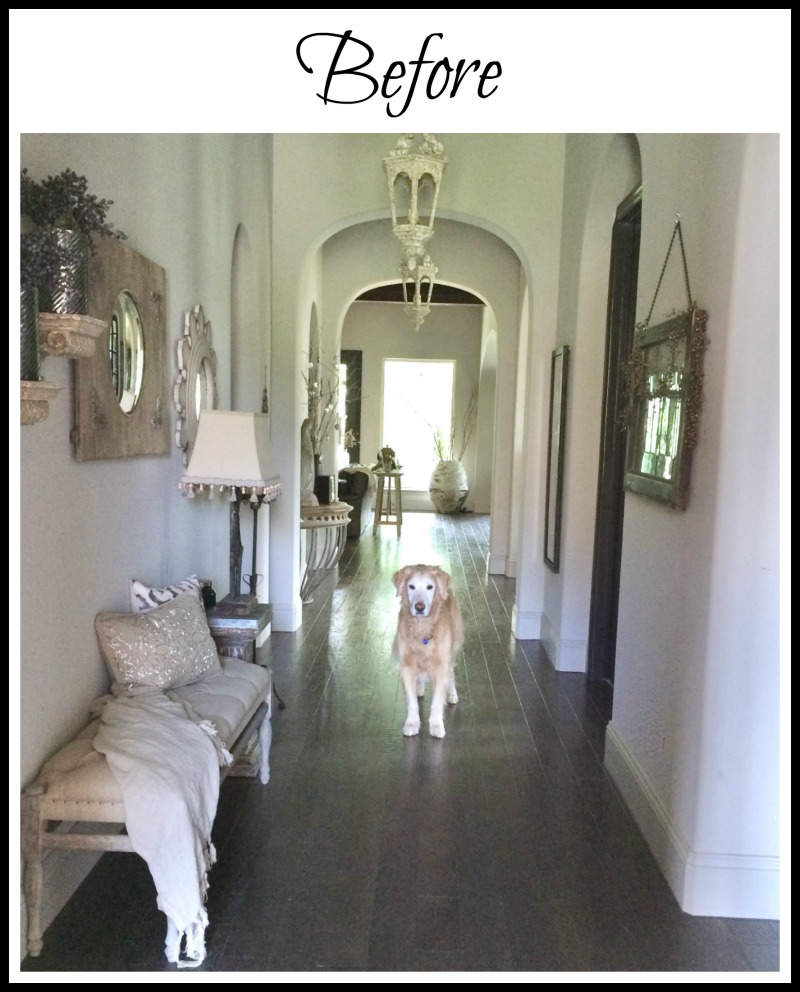 And here is the new look!
*This post contains affiliate links. Disclosure here.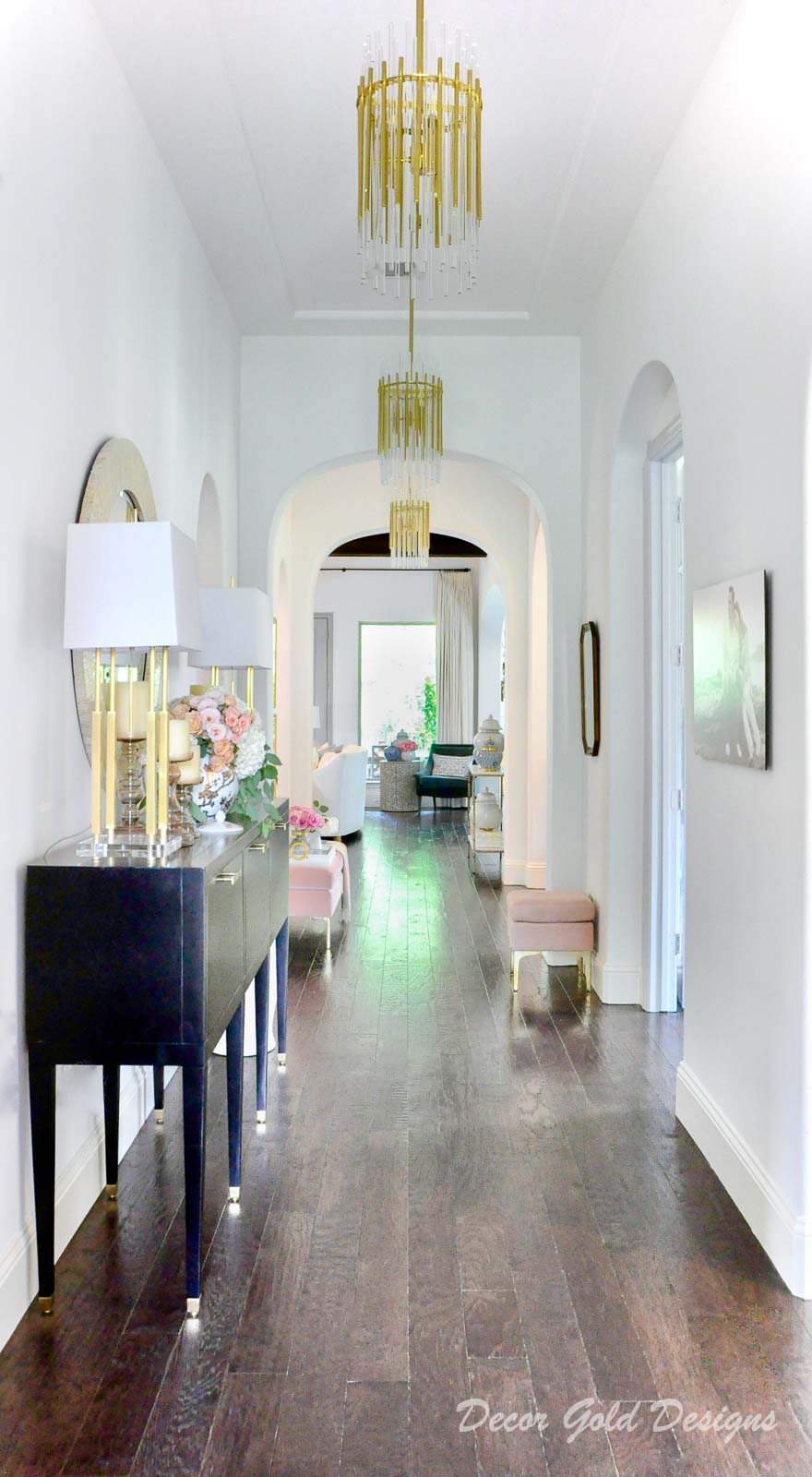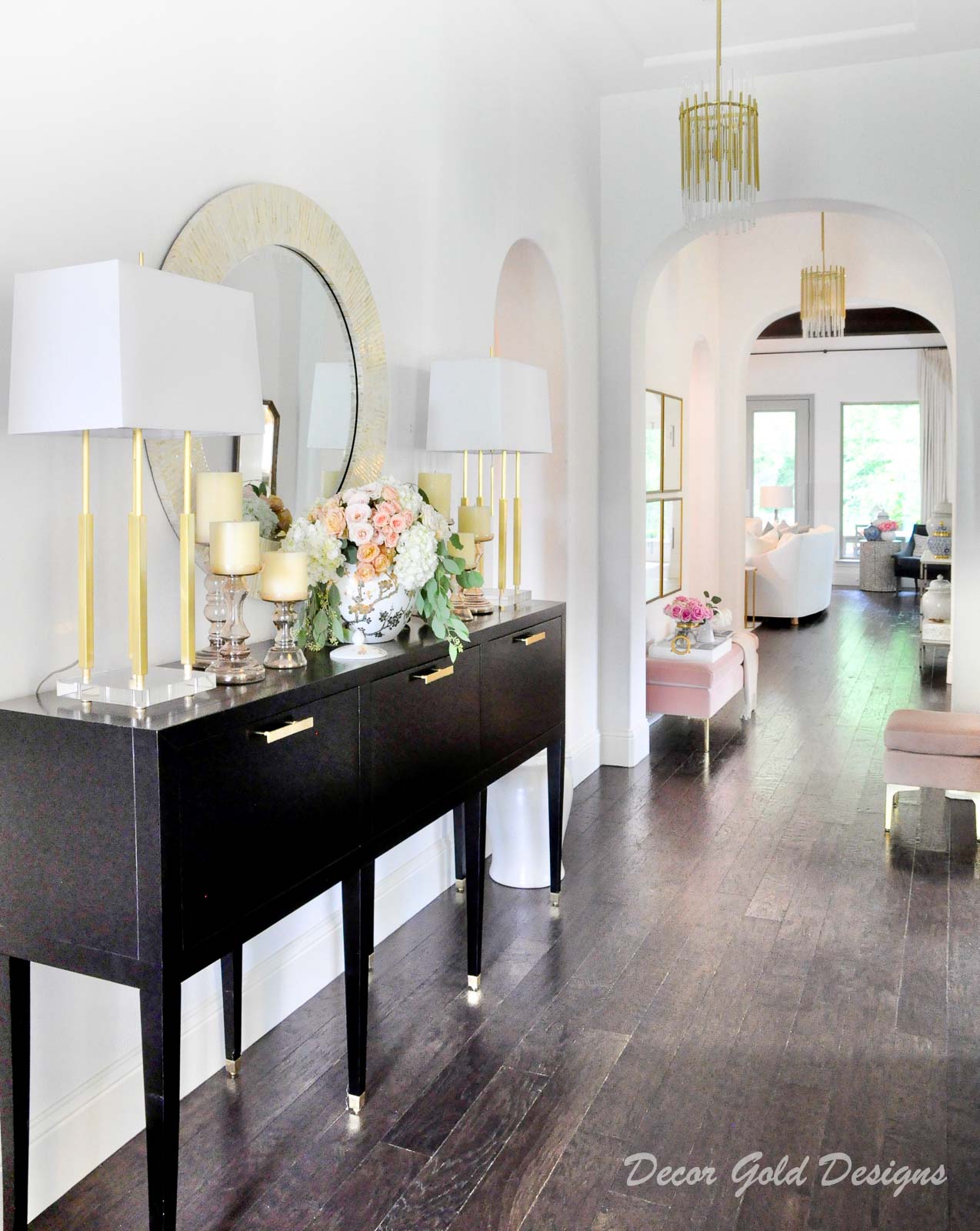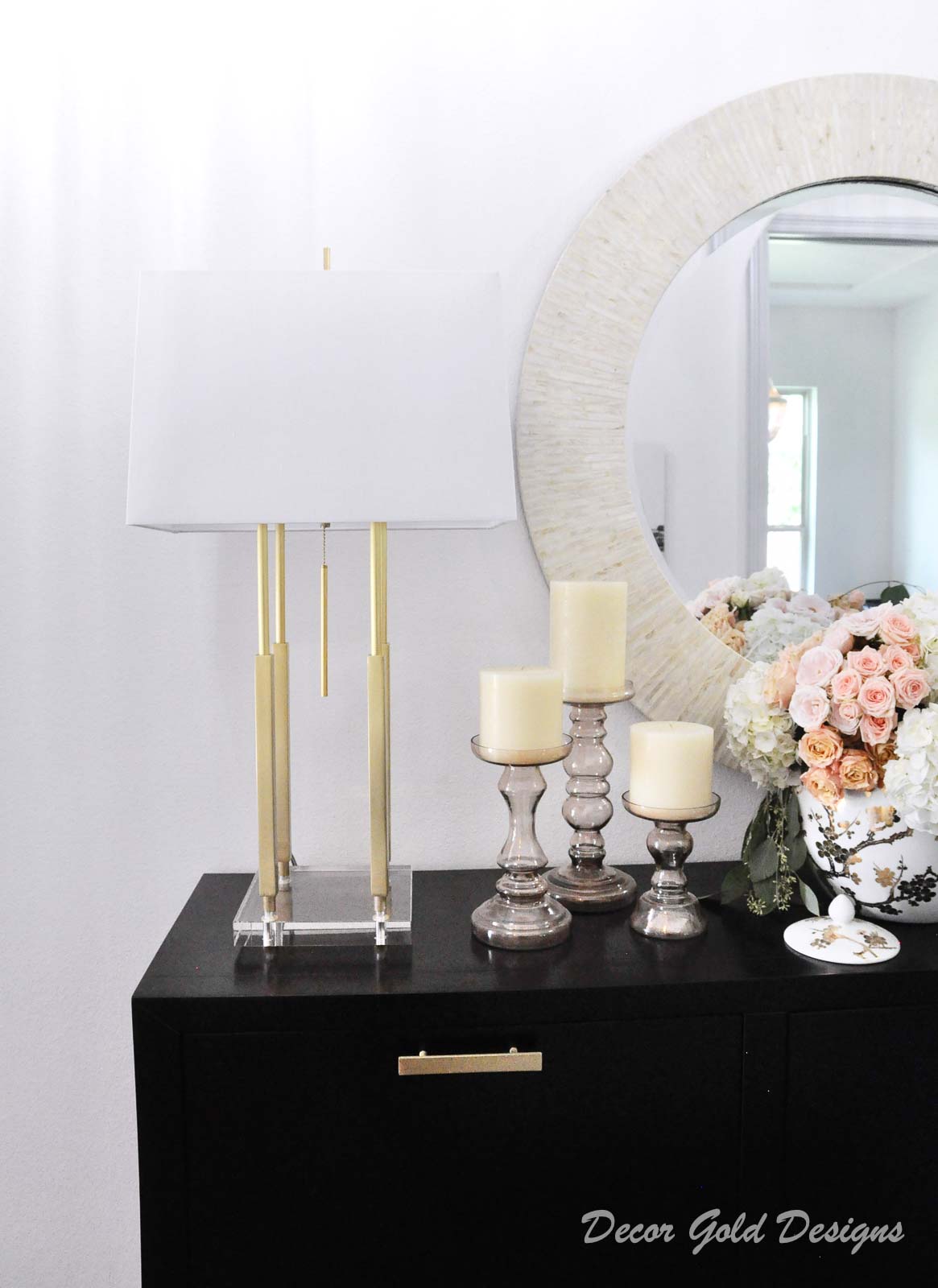 Starting with the end near our front door, we added a storage console. We've had this piece for a while, but kept it in storage until recently. I wanted to find the right things to compliment it before returning it to this space.
Lighting was imperative, so I added two stately table lamps in a brass finish. Before adding the lamps, our entryway was rather dark at this end. Having more light along with the beauty of the new lamps has made this space so much more inviting!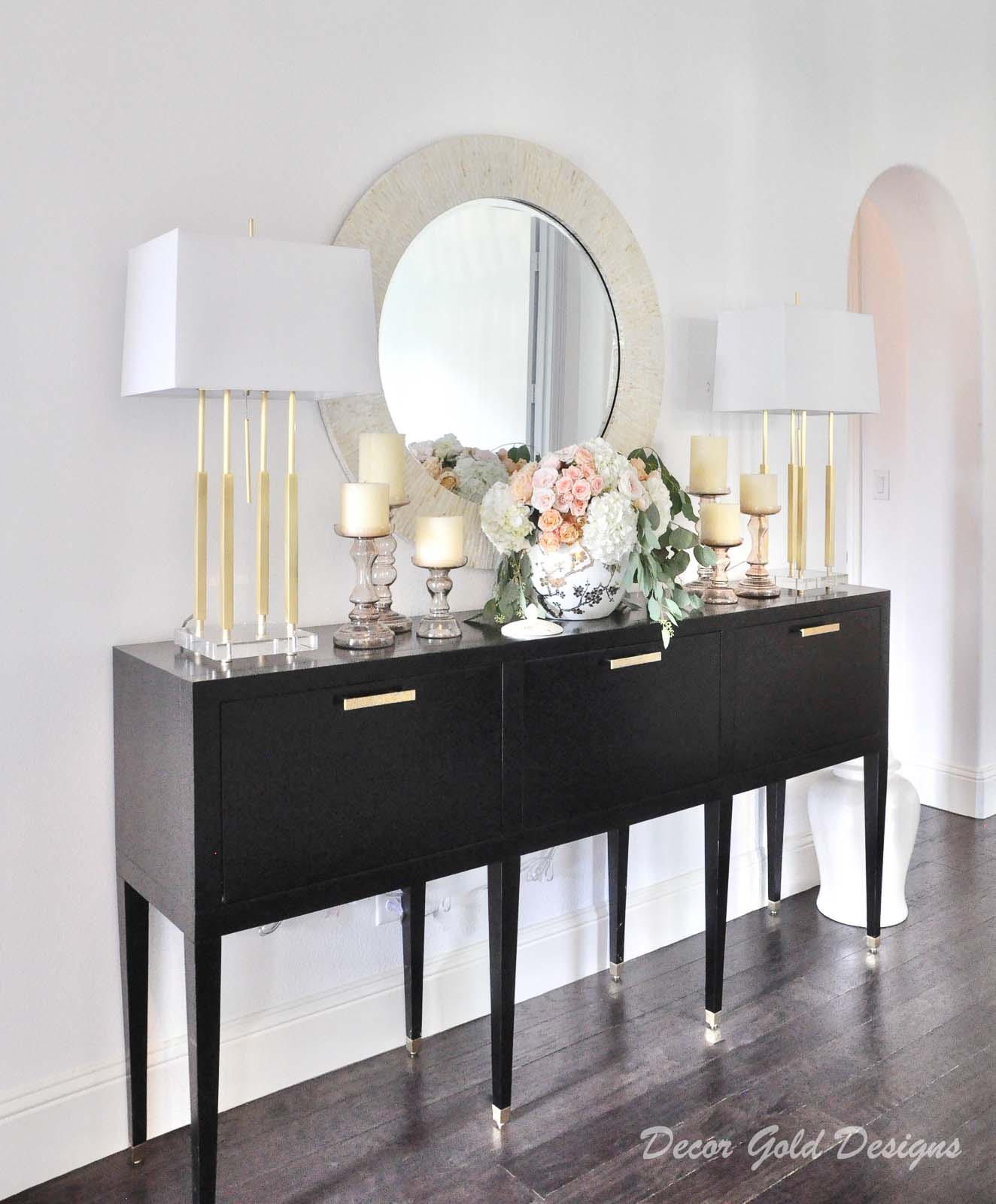 A large, round mirror is the backdrop for this elegant jar with gold painted cherry blossoms.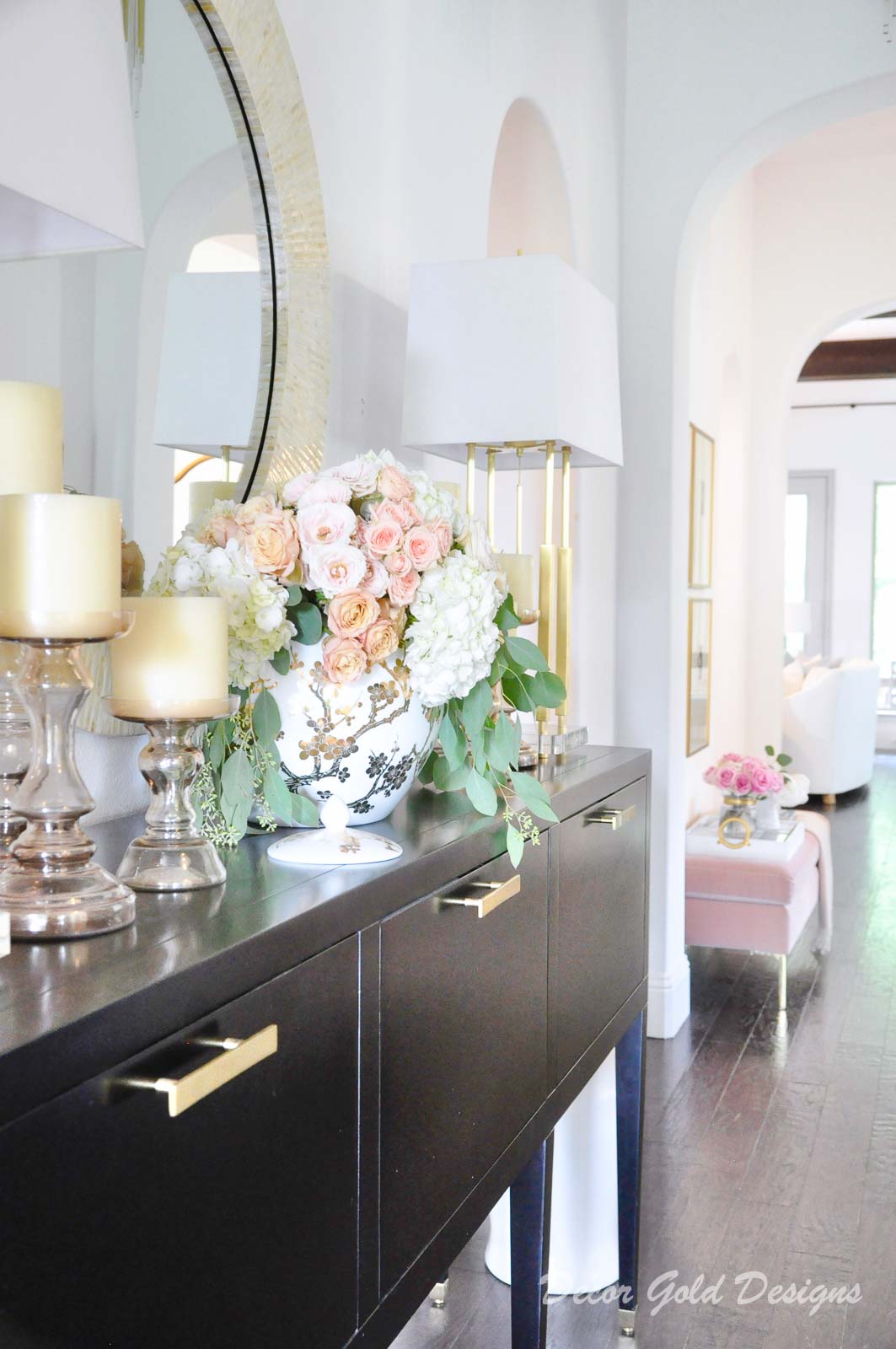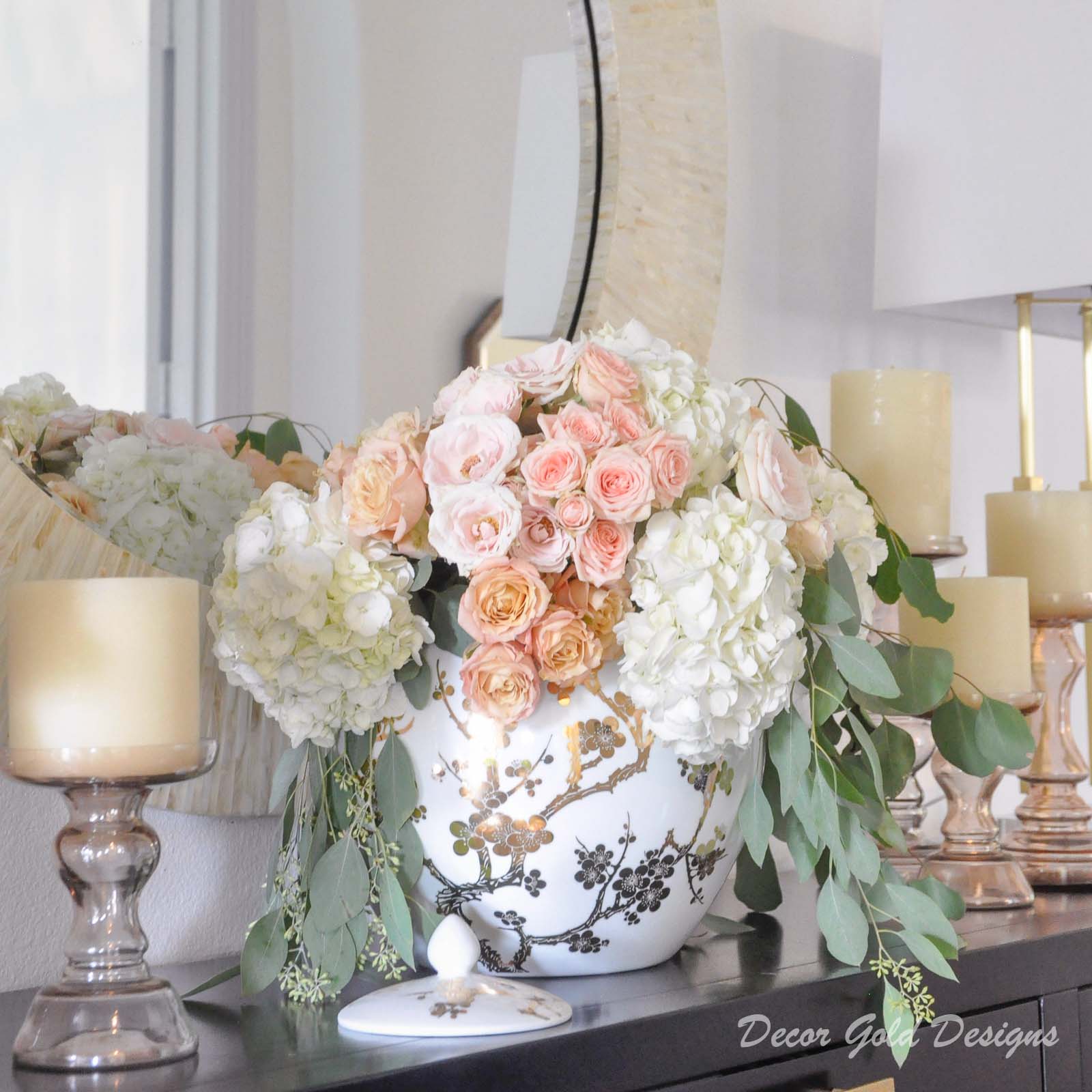 White & Gold Ginger Jar | Lamps | Pendant lights | Similar Console | Similar Mirror

The next area remained somewhat unchanged. I still love my intaglio art that fills this wall. This blush velvet bench has been in multiple spaces in our home, including both of our guest bedrooms.  I moved it here for a pop of color. I always try to buy pieces that look great in more than one spot, especially pieces that add color like this bench.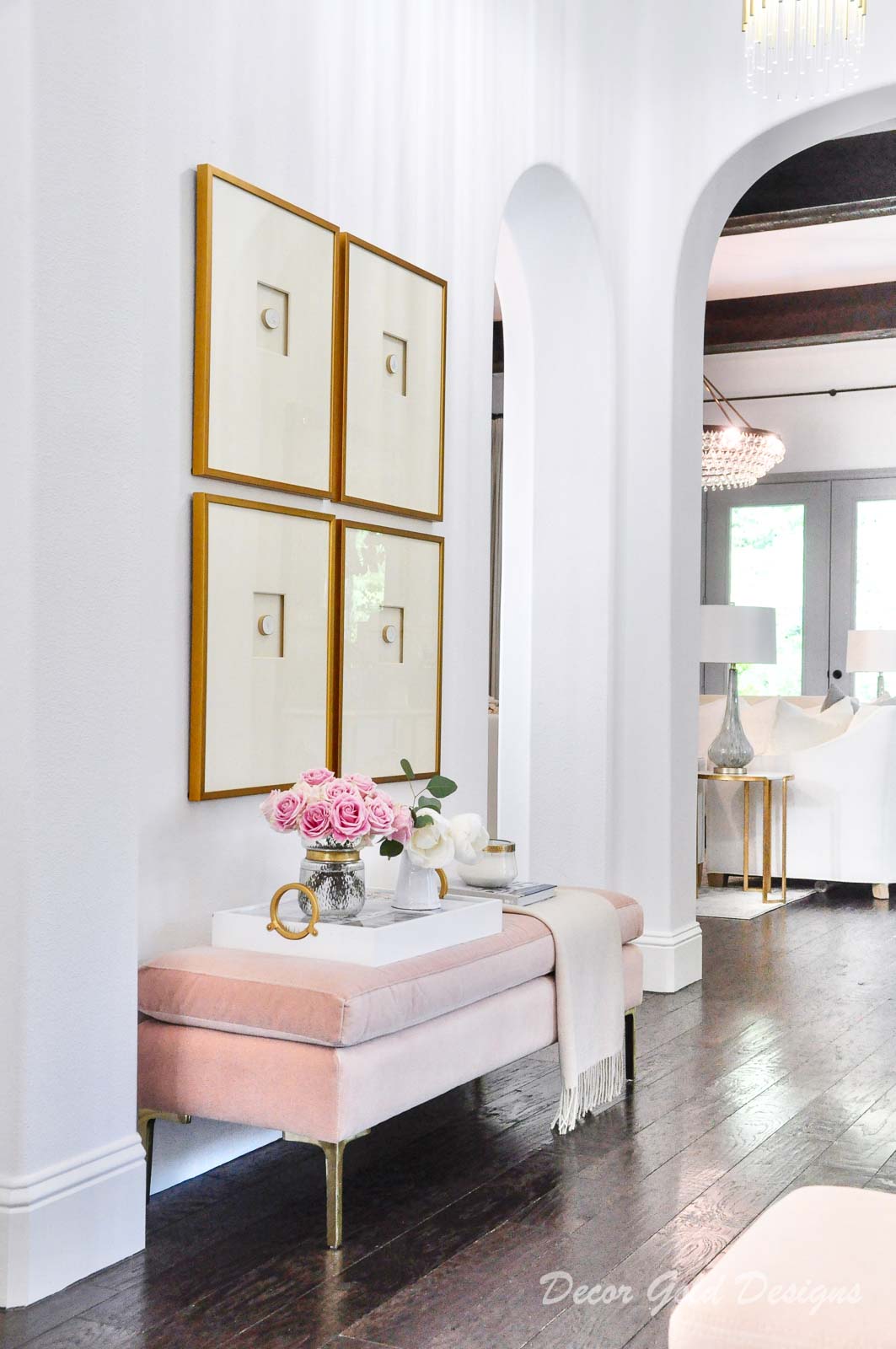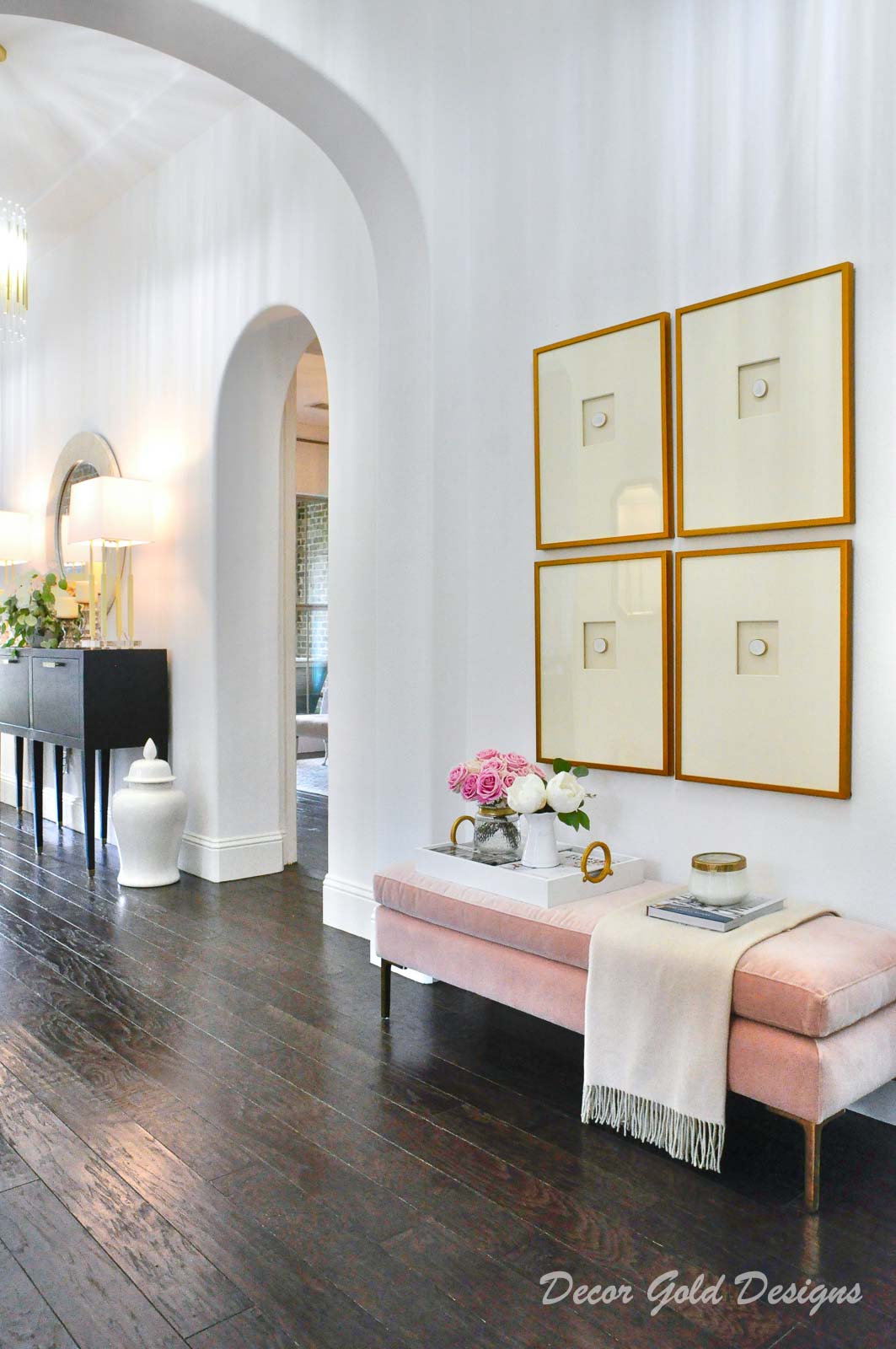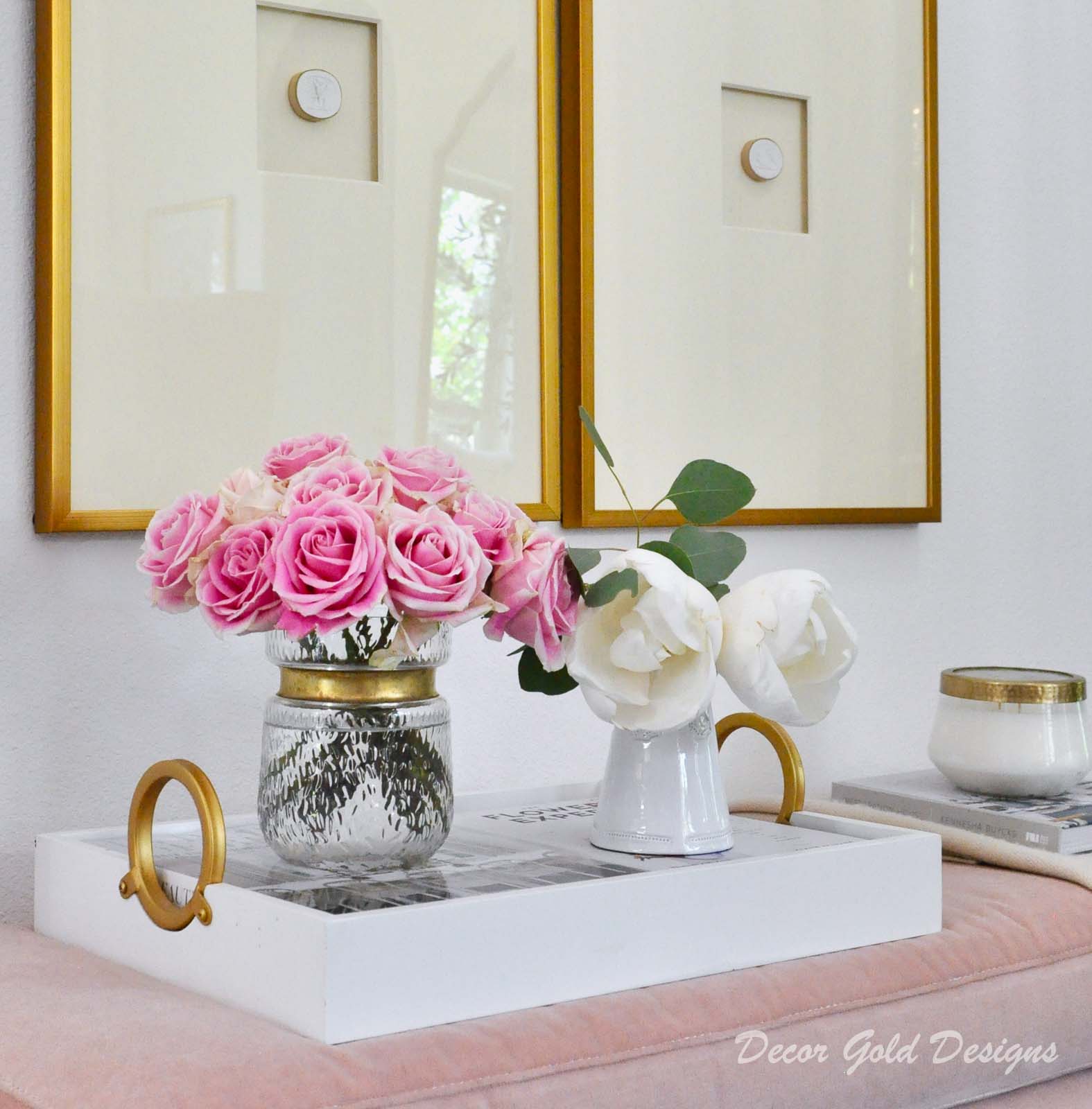 Intaglio Art | Blush Bench Color – Rosewater | Vase | Candle | Similar Tray

From the front door, you can see all the way to the back of our home and into our backyard. This was one of the features I fell in love with when we were choosing our floor plan.
New pendant lights line up along the ceiling and draw your eye toward the main part of our home.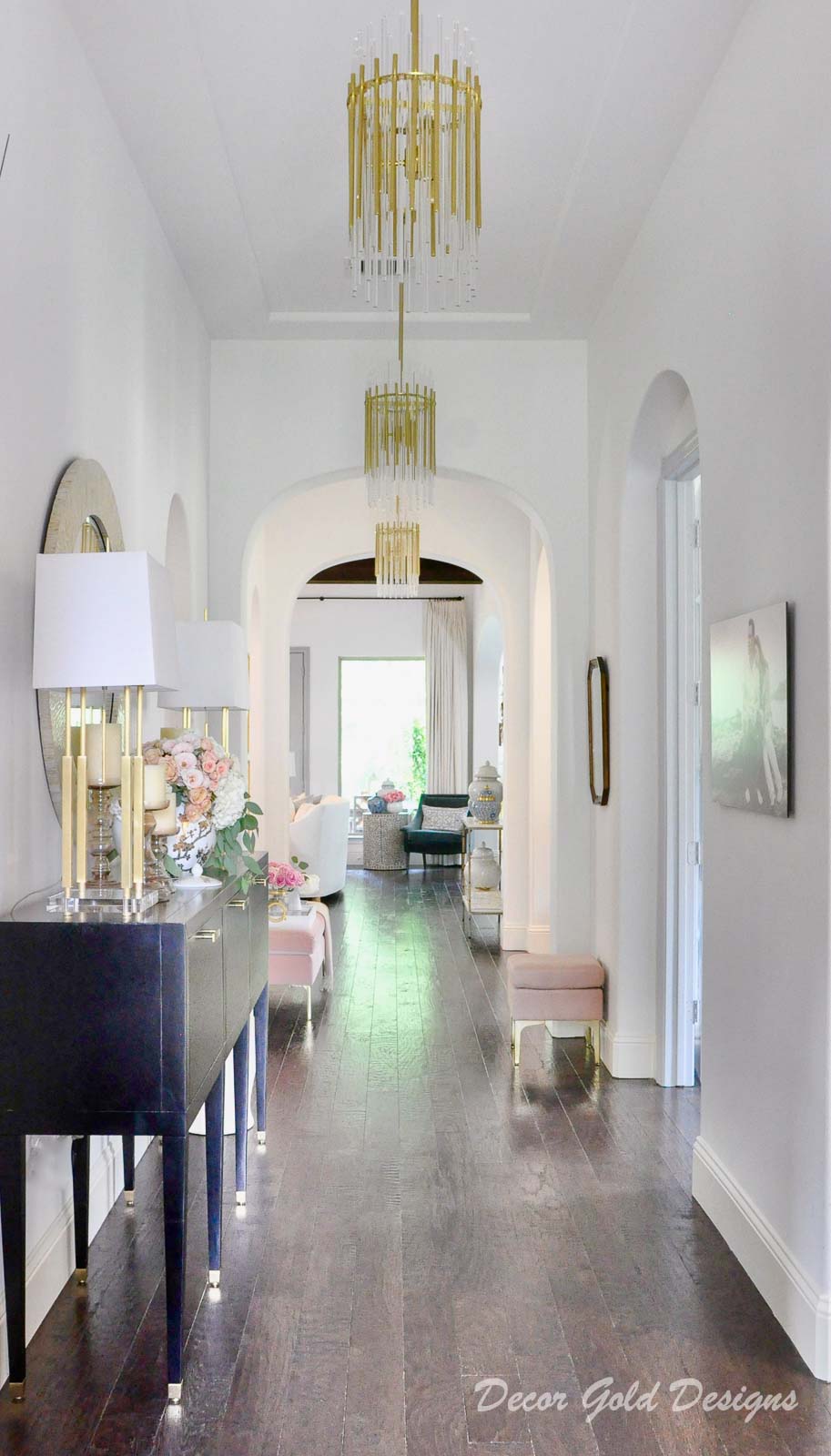 At the far end, there is a large window. I love having something here to add interest to the window wall. A dark velvet chair and a round side table pair for a pretty place to relax at the end of our entryway.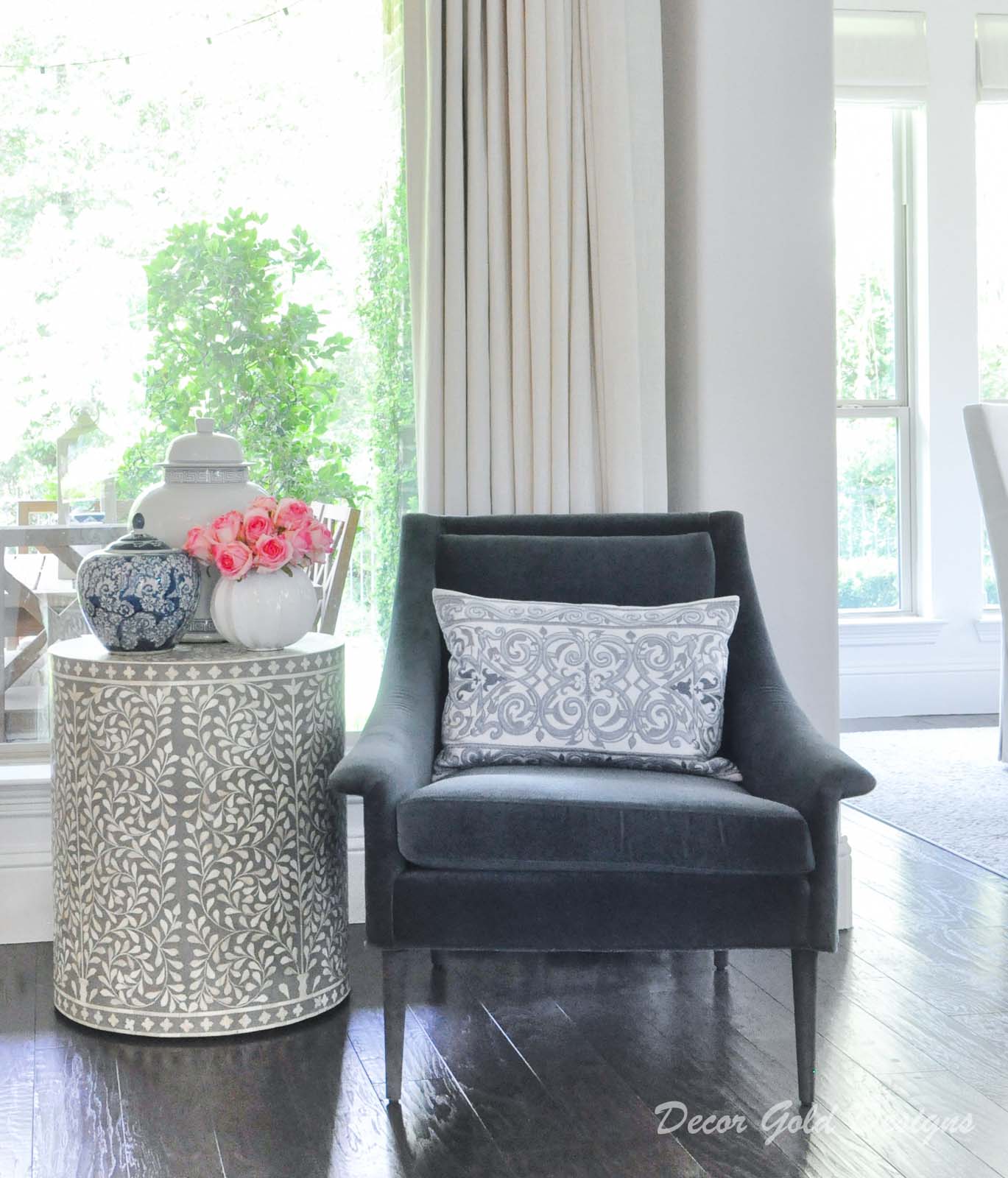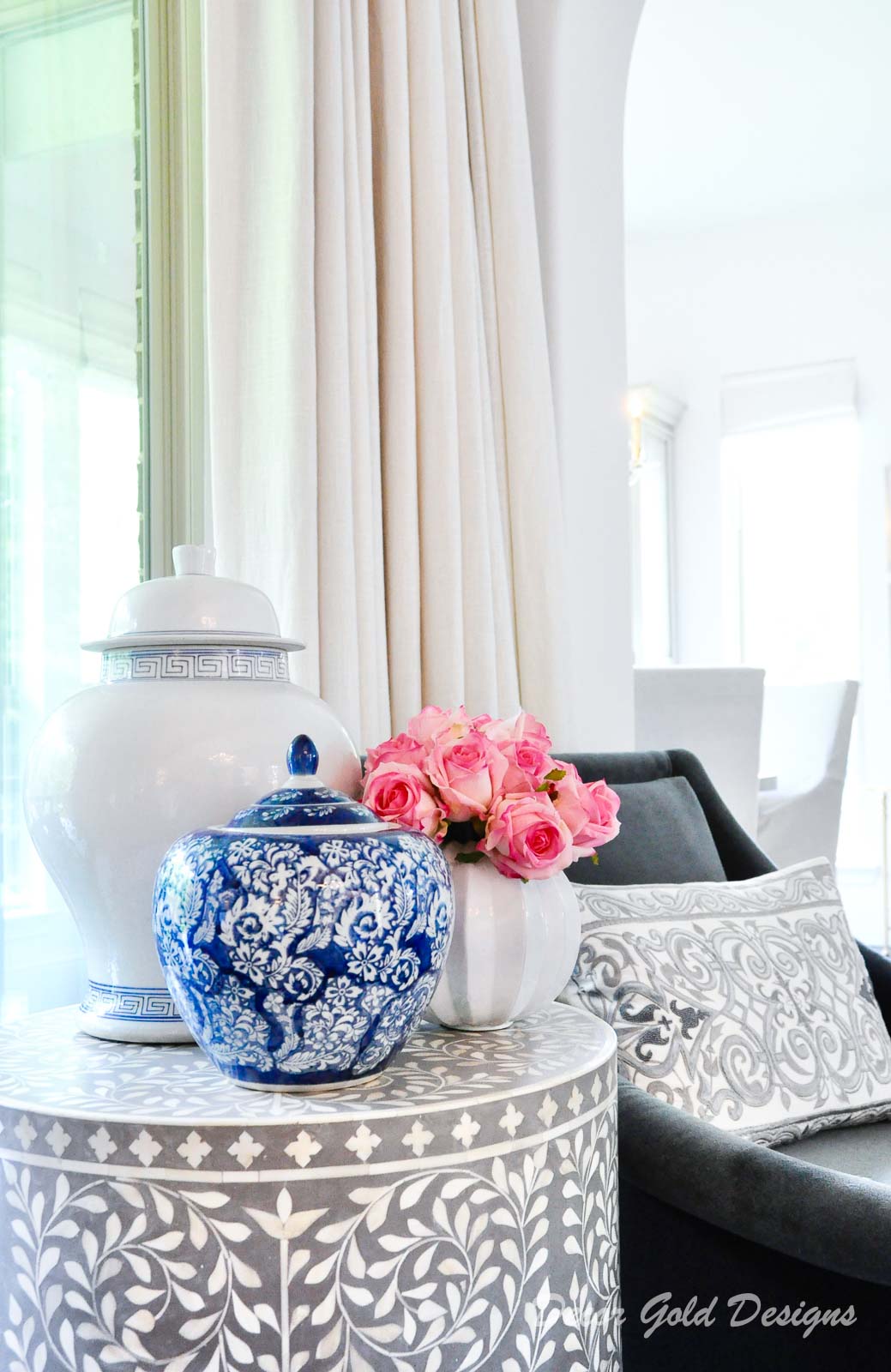 Looking back toward the front door, you can see how beautiful the new pendants and lamps look when they are lit.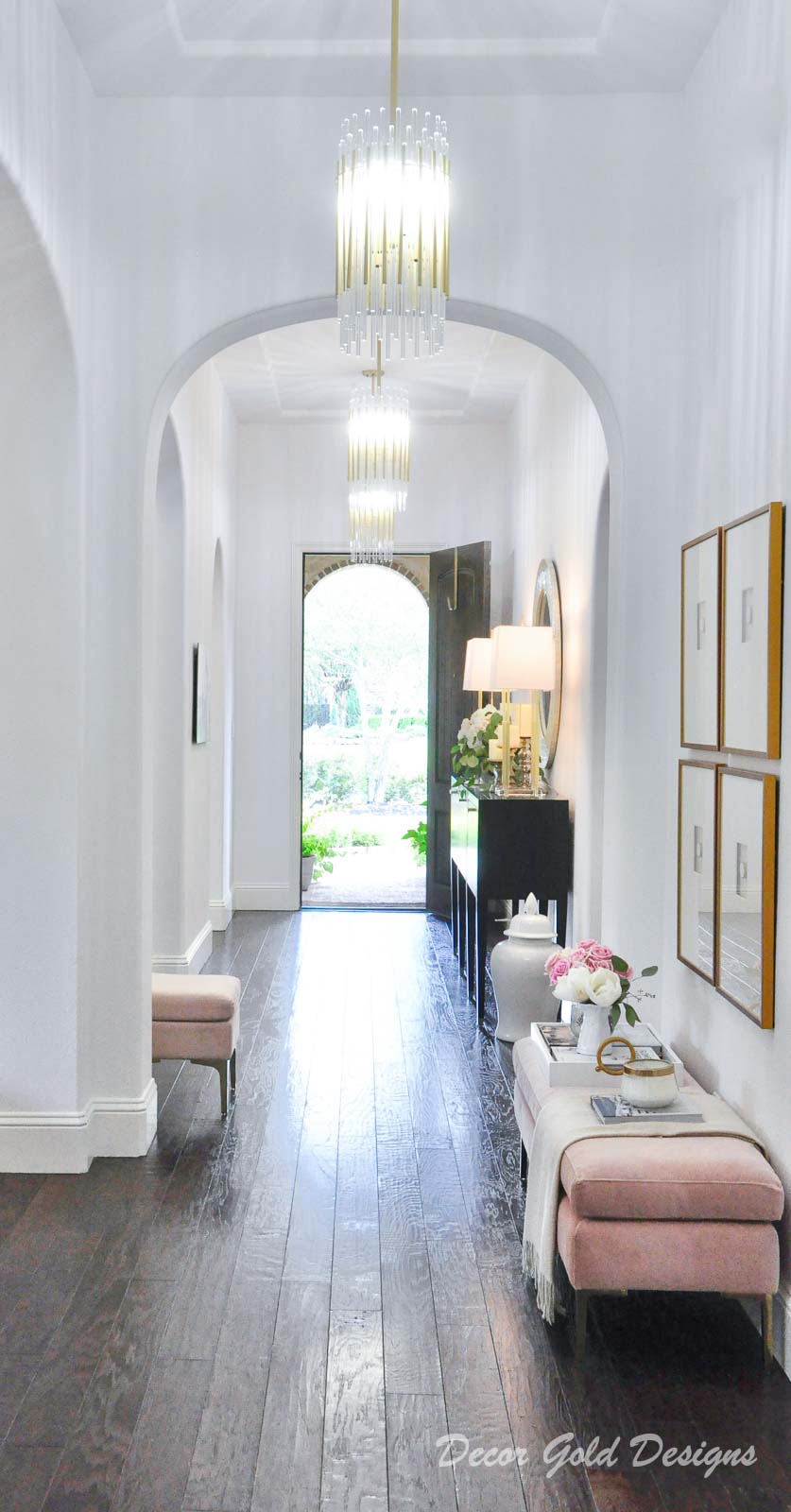 Behind the console wall is one of our guest rooms. The color schemes are similar and complement each other. This is a great way to help your decor flow from space to space.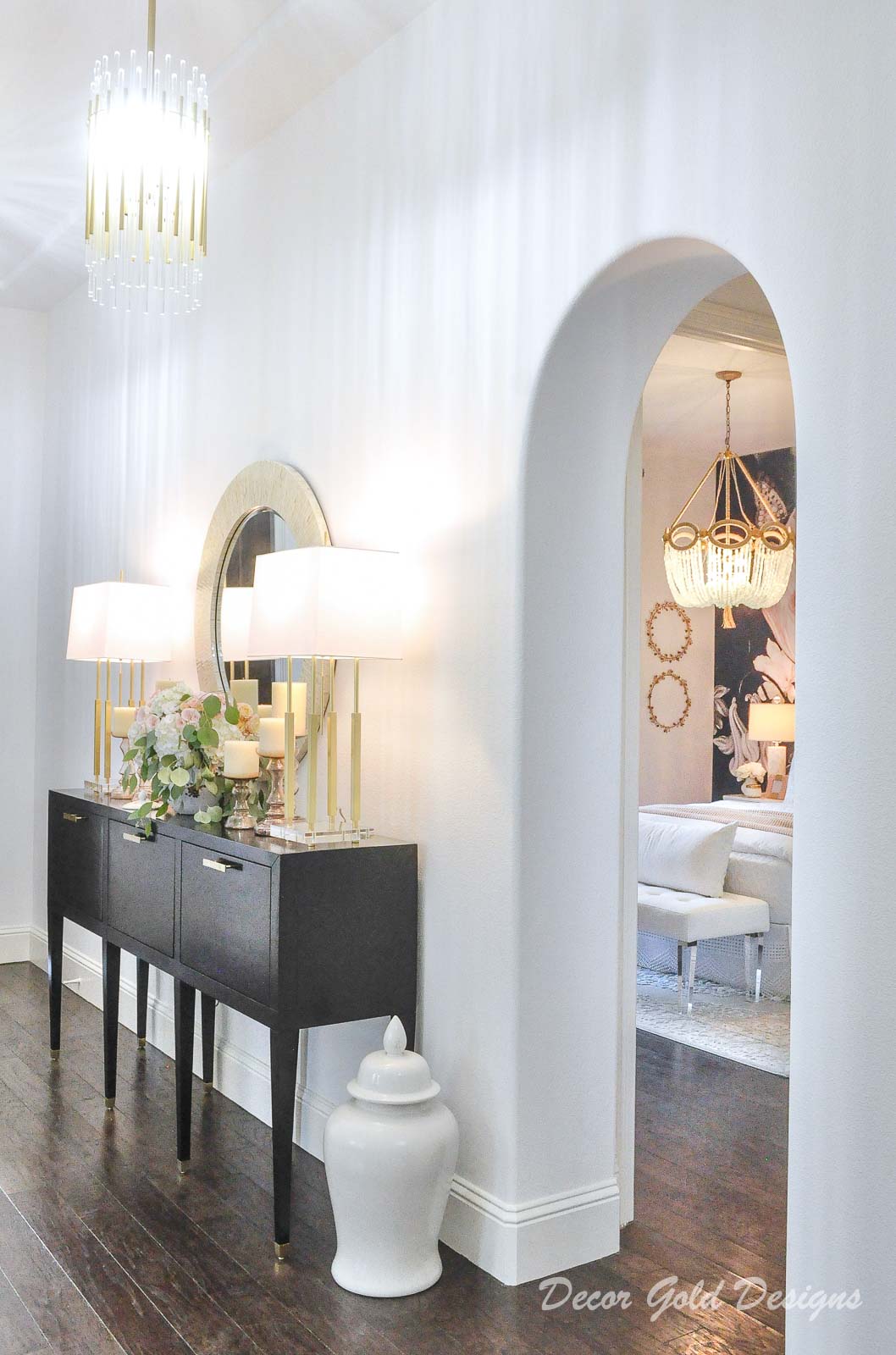 Our entryway update made the space much more fitting with the updated look of the rest of our home.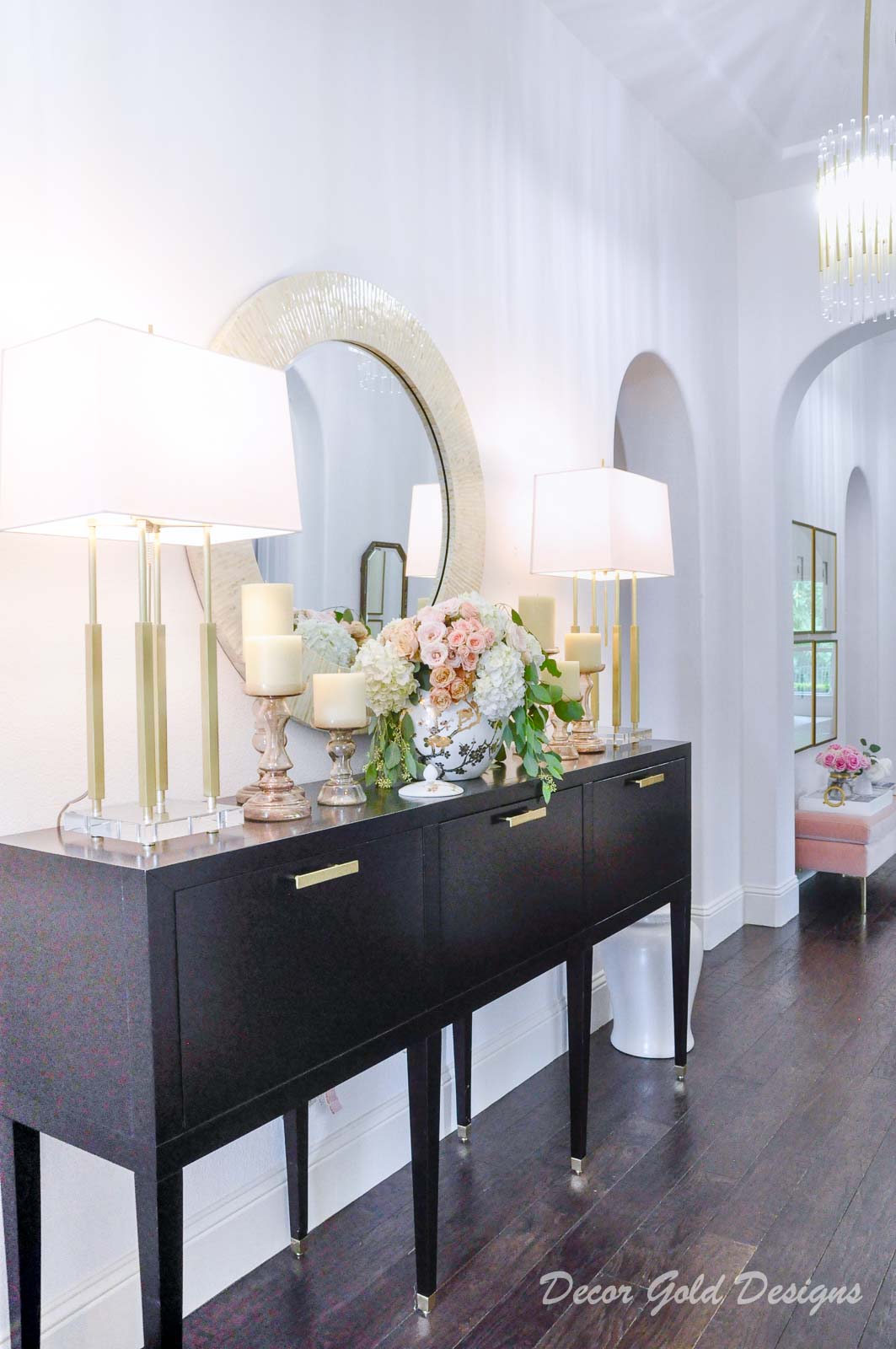 And it is Ava approved!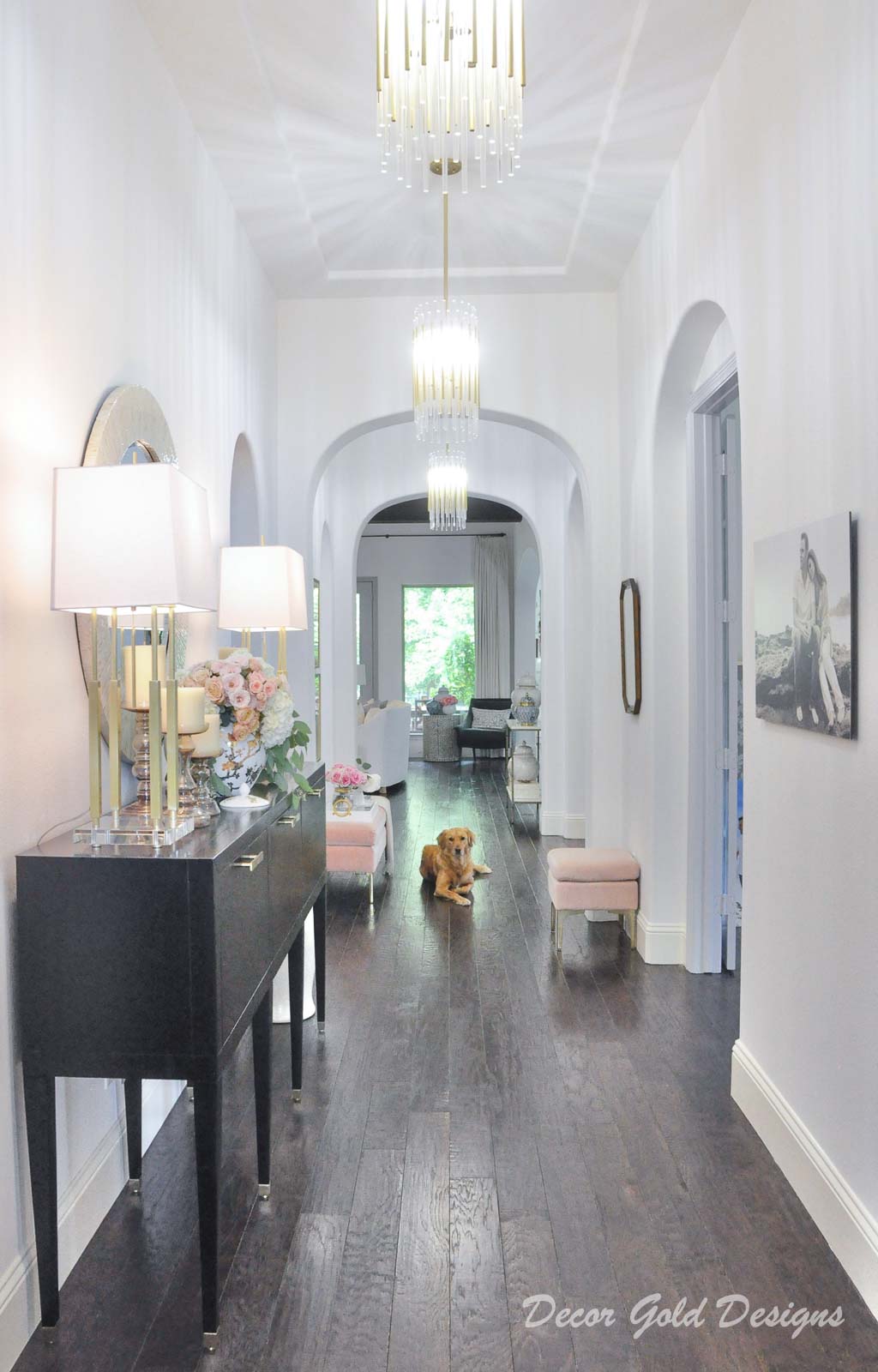 Our next update……. our master bedroom! Can't wait to share it with you!
I hope you'll stay connected…..
Click on the Image to Subscribe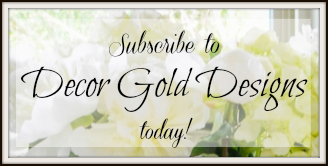 SOCIAL
Instagram | Pinterest | Facebook
Follow me on the LIKEtoKNOW.it app!